If you are fond of calm and reserved colors in your home, you definitely consider gray paints to be applied on your interior walls.
Gray is a somewhat universal color: it comes in different varieties, both warm and cool, which allows you to adjust it to the specific room and lighting to create a desired effect. And also – and it's probably the best feature of this color! – gray can be easily combined with quite many other colors.
So if you feel unsure whether or not such a paint color as Sea Salt by Sherwin Williams will suit your interiors, let us provide you with more information on this subject!
From this article, you will learn what color it is, learn its undertones and trim color, as well as coordinating and accent colors.
In addition, we will describe how Sea Salt will look in different rooms and how this paint color reacts to different types of lighting.
And this is really important, since lighting influences the way the color will display on the walls.
So after you read this article, you will be able to easily figure out whether this color is suitable for you or not, and what room (or rooms) it should be used.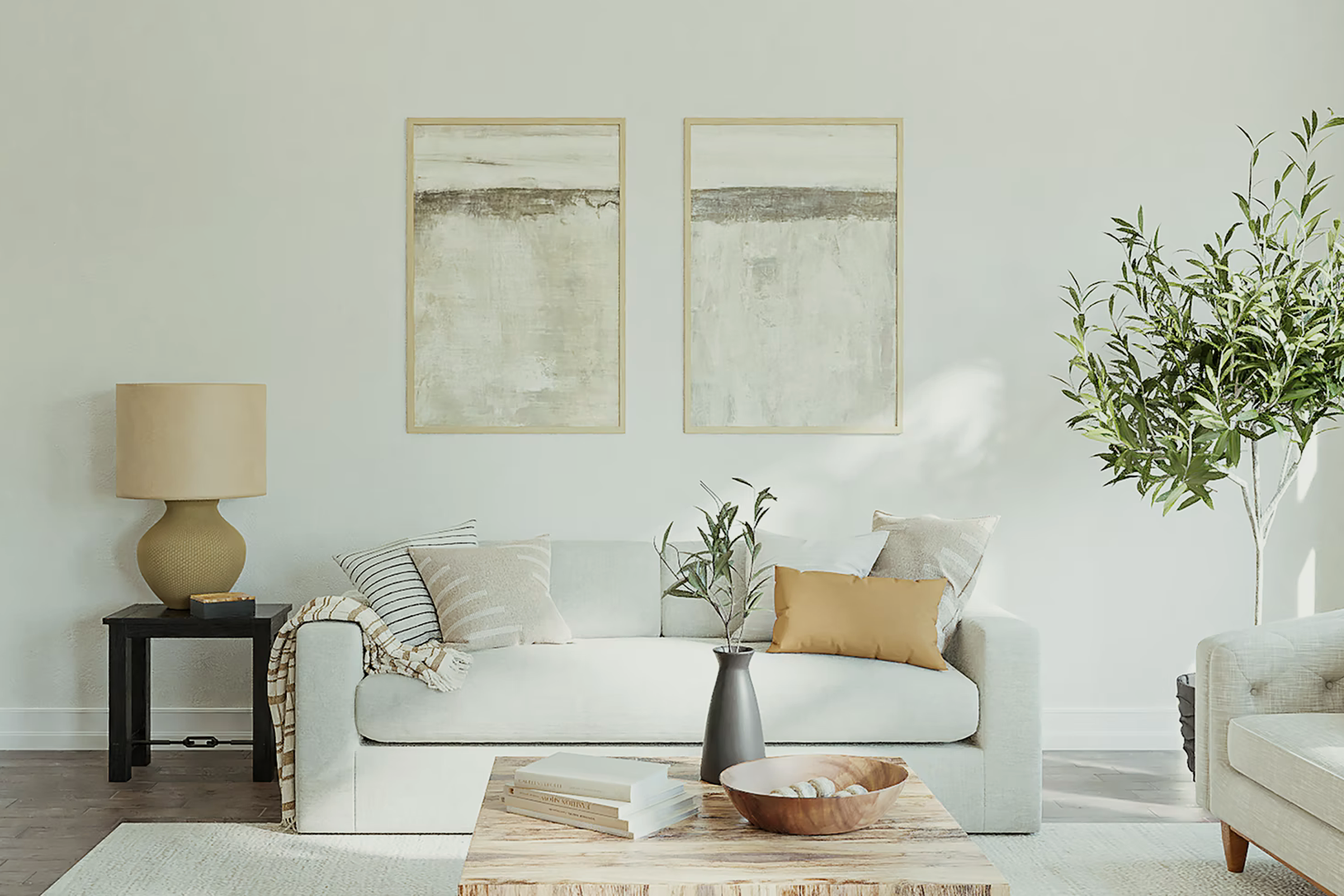 What Type Of Color Is It?
If you take a look at the Sherwin Williams Sea Salt SW-6204, you may think that this color is gray. However, technically, it would be more correct to call it greenish blue.
As Encycolorpedia says, it is a very beautiful paint color that is reminiscent of a pale green sea with the sun shimmering through it, though not as bright.
Sea Salt is a really interesting color, because how it looks depends on lighting and what other colors are around it. You could say that it is a sort of chameleon.
For example, when paired next to a blue, sea salt looks gray! And if you compare this color to a true gray, SW Sea Salt will look green!
And when you place Sea Salt with green, it almost takes on a pale bluish hue.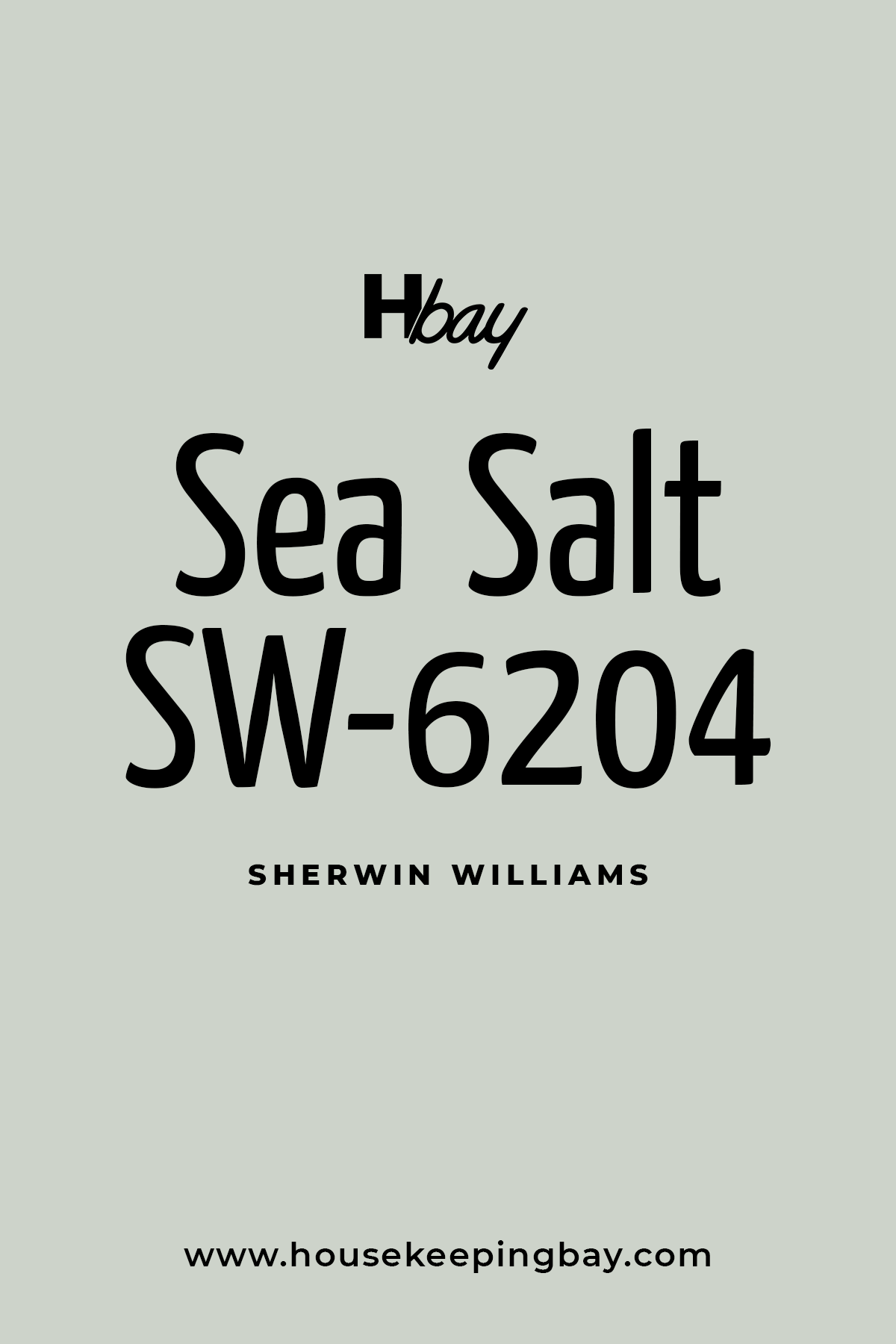 Get a sample of Sea Salt (get a sample from Samplize )
SW Sea Salt Undertones
As you could already guess, this wonderful paint color has several different undertones. They are green, blue, and gray. Green and gray take the most of the color, whilst blue can slightly be noticed. However, it is also there.
If you take a look at the Sherwin Williams color strip, you will see that the colors that sit below the Sea Salt get more and more green.
However, this particular shade is often considered the lightest one on the strip.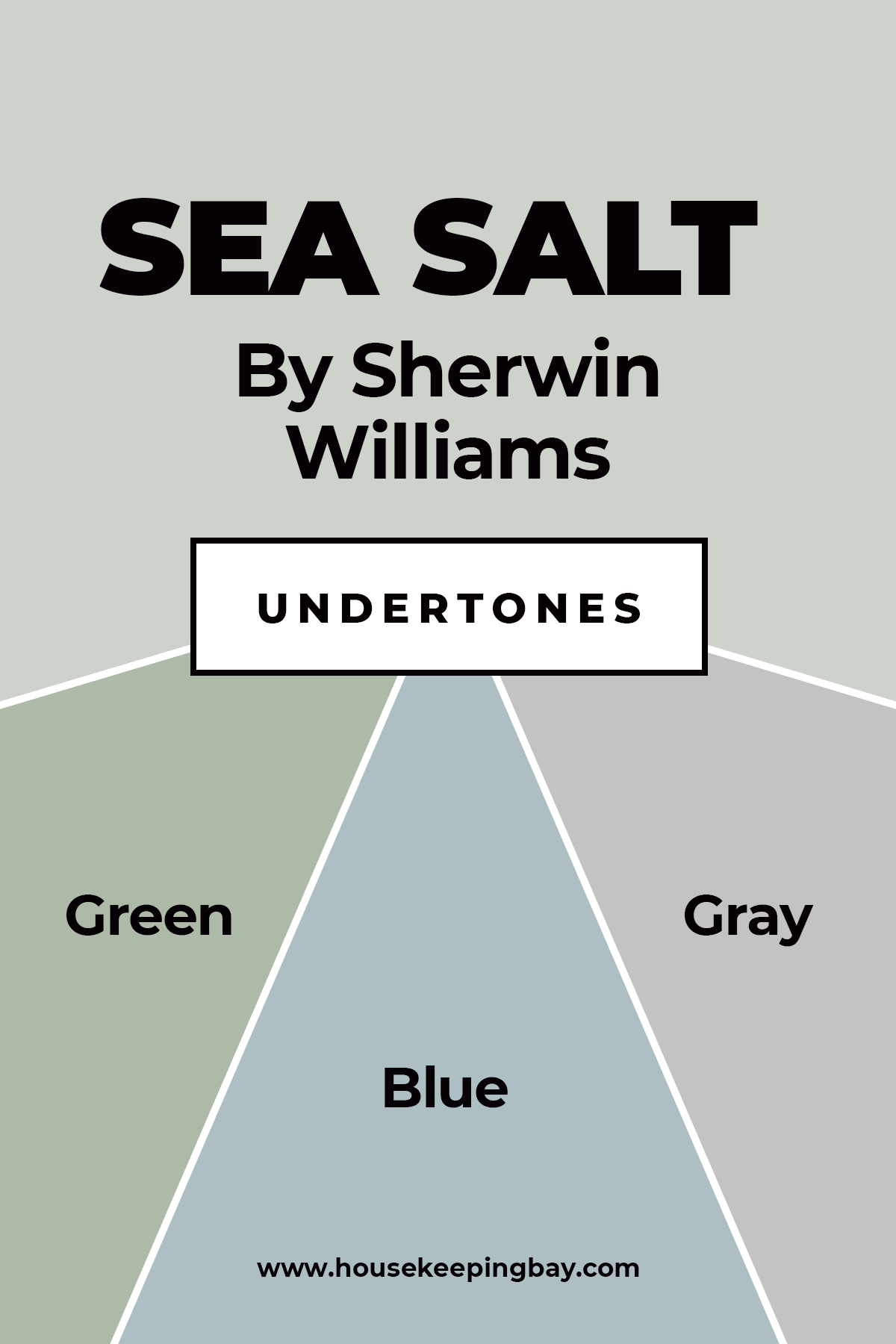 How Does Lighting Affect Sea Salt?
When picking the paint color for your interior walls, you want to be sure that it will not change significantly after you apply it.
Especially when it comes to such a "shapeshifter" as Sea Salt! With its tricky undertones, you need to be very careful with where you are going to use it.
The light reflectance value of this color is 64. It means that this color will be able to make the room feel brighter and lighter by reflecting pretty much natural and artificial light back into the space.
However, this color is not that super light to be able to turn a dark room into a light on! It will also not help you to save an overly wash-out room and make it look like a reasonably well-lit one.
What is LRV? Read It Before You Choose Your Ideal Paint Color
Is Sea Salt a Warm Or a Cool Color?
If you are concerned about how light this paint color is, keep the following in mind. SW Sea Salt is a cool color that just barely hints at warmth.
And since cool colors are typically calming, this enables it to go well in many different rooms in a home. One of the things that so many people love about SW Sea Salt is the spacious, relaxing feel that it gives to a room.
Being a cool color also means that it tends to give depth to a room, making it feel larger than it is.
SEA SALT SW 6204 SHERWIN WILLIAMS PAINT COLOR
Coordinating Colors For the SW Sea Salt
When you start a painting project in your home, you want to know for sure what colors can be combined with each other and which ones can not.
Like that, you will be able to avoid a scenario when you have two different paints on the walls that don't fit each other or look way too contrasting!
As for the SW Sea Salt, this color is pretty versatile since it goes well with grays, whites, beiges and greiges.
And below you can check out some examples of good coordinating colors for Sea Salt are:
Steamed Milk
Mega Greige
Heron Plume
Comfort Gray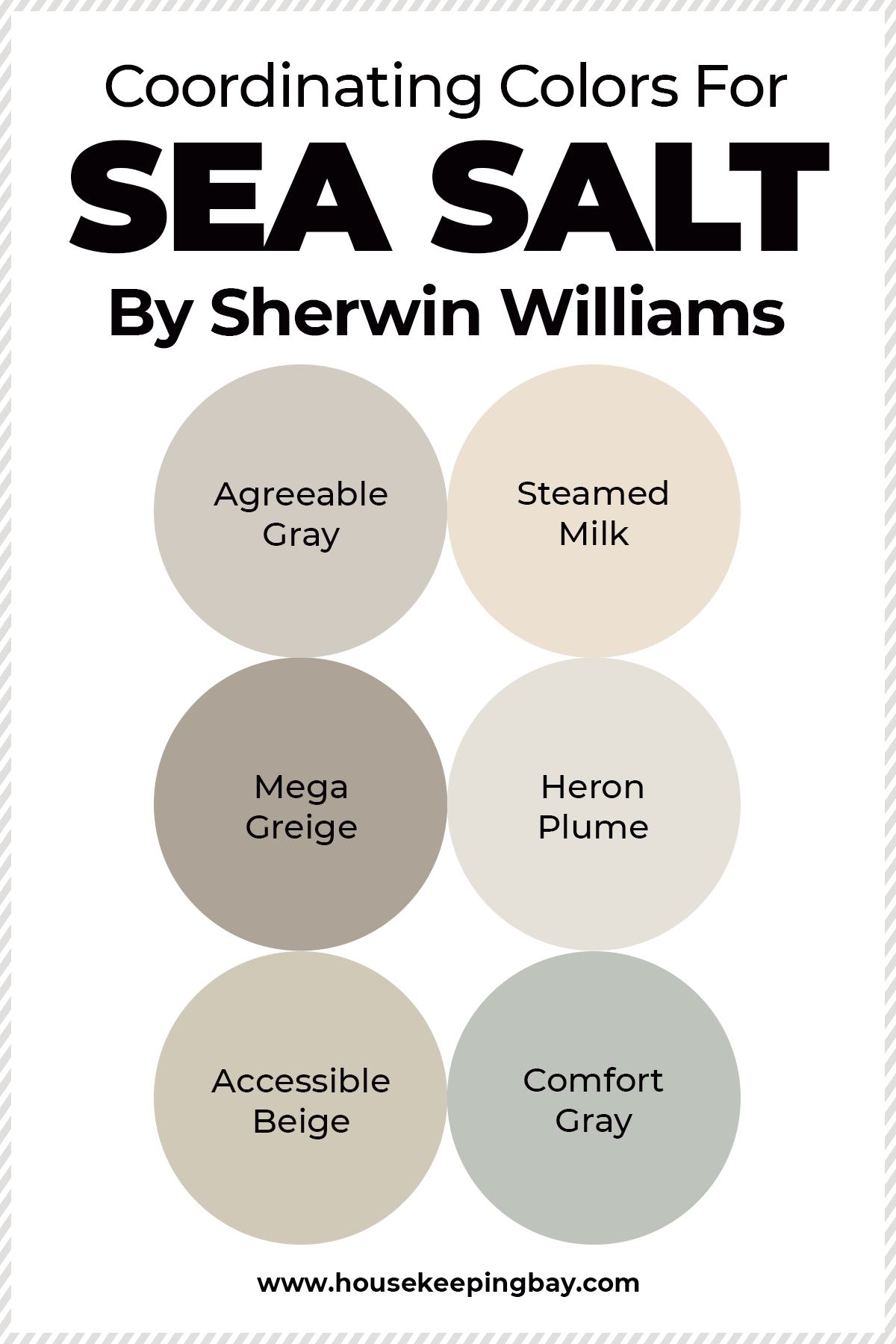 Like with every paint colour, We highly recommend using SAMPLIZE. Samplize is a peel & stick paint sample that you can easily move around your room for over HALF THE COST of traditional samples – and they deliver right to your front door!
SW Sea Salt Accent Colors
Thinking of accent colors that will fit SW Sea Salt, you should consider using one of those that are suitable for combining with it.
As you already know, Sea Salt works well with greiges, beige colors, grays, and whites.
To be precise, you can opt for one of the following paint color if you are looking for an appropriate accent paint color:
Spare White
Fleur de Sel
Summit Gray
Kilim Beige
Malabar
Stardew
Those will work with SW Sea Salt better than many others.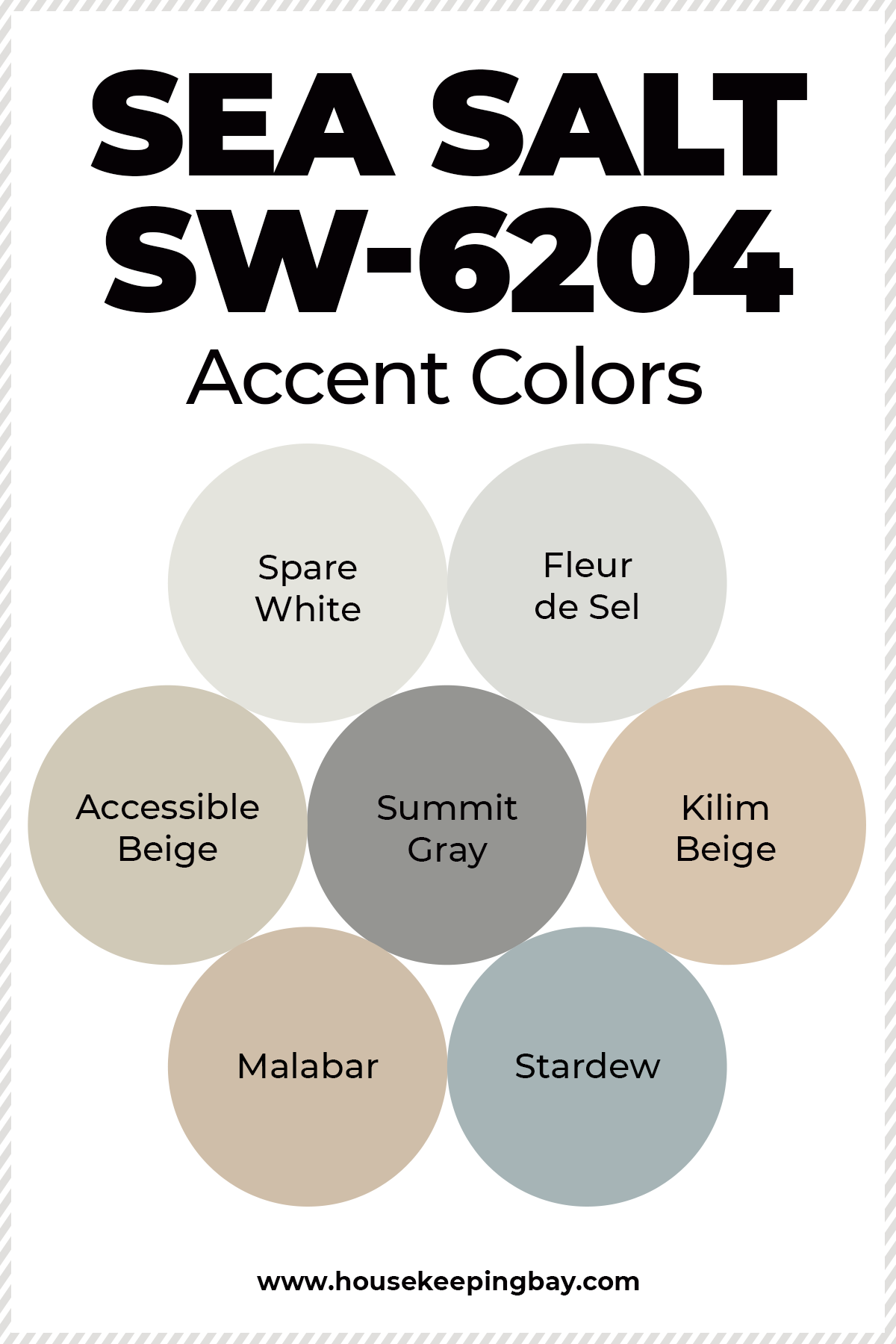 What Is the Best Trim Color For This Paint?
When it comes to choosing a trim color, white is almost always a win-win option.
With SW Sea Salt, it will work as well since this bluish green pair wonderfully with quite many whites, including off-whites and clean whites.
In particular, you can use the following white paints to use them as trim colors:
Like that, whether you need an off-white or a clean white, you can choose from this list.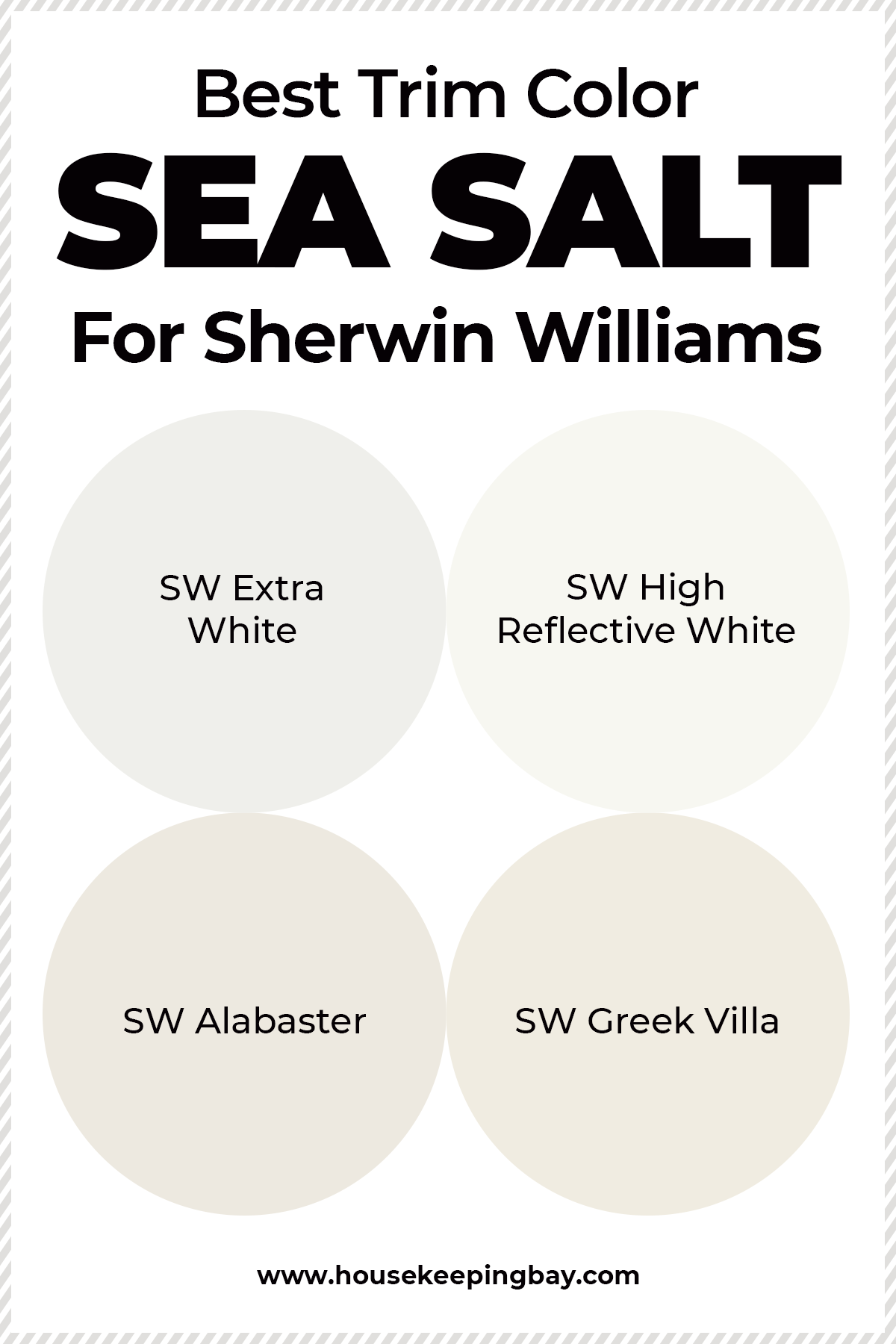 Where It Can Be Used In Your Home
Even though Sea Salt by Sherwin Williams is a rather tricky color, it still can be used rather widely in your home!
In particular, it will work well in many rooms and on quite many surfaces.
And below, you can find where exactly this paint will do its best.
SW Sea Salt For Bedrooms
For bedrooms, this is a perfect color since it creates a calming and tranquil atmosphere, even though you might think that the color is a bit cool.
But if you are ok with that nuance, feel free to paint your bedroom walls with it.
SW Sea Salt And Bathroom
For bathrooms, SW Sea Salt is a perfect match! Its watery and cool appearance fits this room ideally.
It is tranquil, calming and clean looking. It tends to look as though it has a bit more color in a bathroom, as there is typically a lot of white in a bathroom from the toilet and sink.
Will SW Sea Salt Suit Your Dining Room?
As for the dining room, you might want to use another color, a bit warmer, perhaps.
However, it's all very personal. If you enjoy cooler shades and you don't mind your dining room looking a bit chilling, SW Sea Salt would be a good match.
Again, you need to remember about its undertones: grayish hue that tends to show up in this paint can make this color look pretty neutral in certain types of lighting.
Can This Paint Be Used On the Exterior Walls?
This is one more useful feature of this paint color: it can be used both indoors and outdoors.
However, if you decide to paint your facade with it, consider the light you mostly have outside.
If you mostly have sunny weather, the color will look fine, but on a cloudy day, it may reveal its gray and greenish undertones.
Painting an Entryway With SW Sea Salt
Sherwin Williams Sea Salt paint color can even be used for your front door!
However, you need to be careful and check how well your entryway is lit.
If there is enough daylight there, the color will look more or less neutral displaying more of the light gray undertones.
But if your entryway lacks natural light, be ready to see a greenish tint on its walls!
Colors That SW Sea Salt Can Be Used With
What colors would go with Sherwin Williams Sea Salt?
If you are also curious about this issue, we suggest you check out a few pairs of colors we have prepared below.
Like that, you will see what colors would look better with Sea Salt than others.
Like with every paint colour, We highly recommend using SAMPLIZE. Samplize is a peel & stick paint sample that you can easily move around your room for over HALF THE COST of traditional samples – and they deliver right to your front door!
Sea Salt vs. Rainwashed
Let's compare Sherwin Williams Rainwashed vs Sea Salt.
If you like Sea Salt, but want a color that leans more toward blue, check out Rainwashed. (get a sample)
Rainwashed and Sea Salt are very similar, except that Rainwashed leans blue with a hint of green and Sea Salt leans green with a hint of blue.
Both are great colors, and would provide the same calming effect in a room without being overpowering.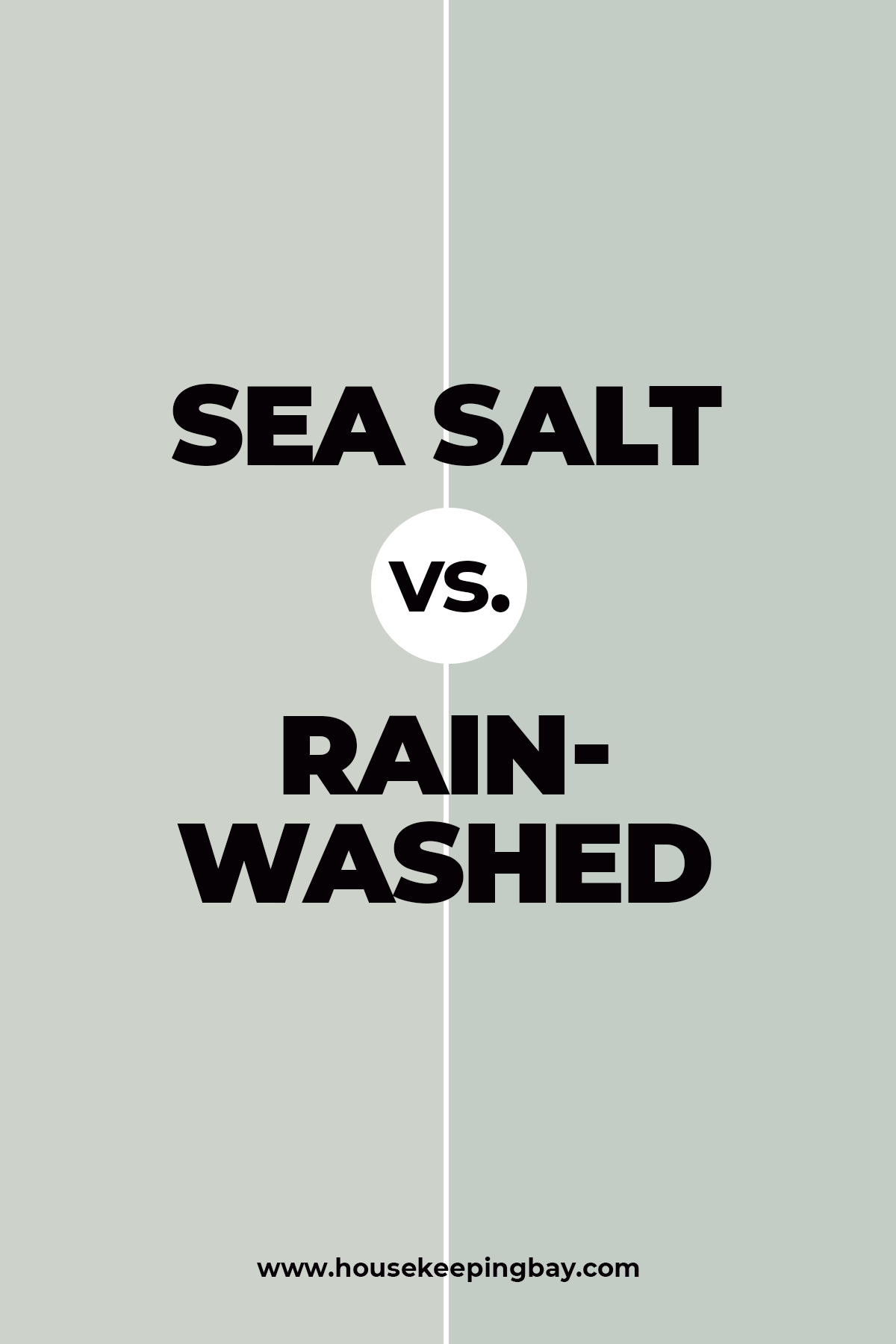 Sea Salt vs. Silver Strand
If we compare Sherwin Williams Silver Strand vs Sea Salt, we will see that they look very much alike.
The only slight difference is that Sea Salt displays rather significant greenish undertones whilst Silverstrand looks more gray (though also with a green hue).
This is why you can use these colors interchangeably in fact since nobody will see the difference. (get a sample of Silver Strand)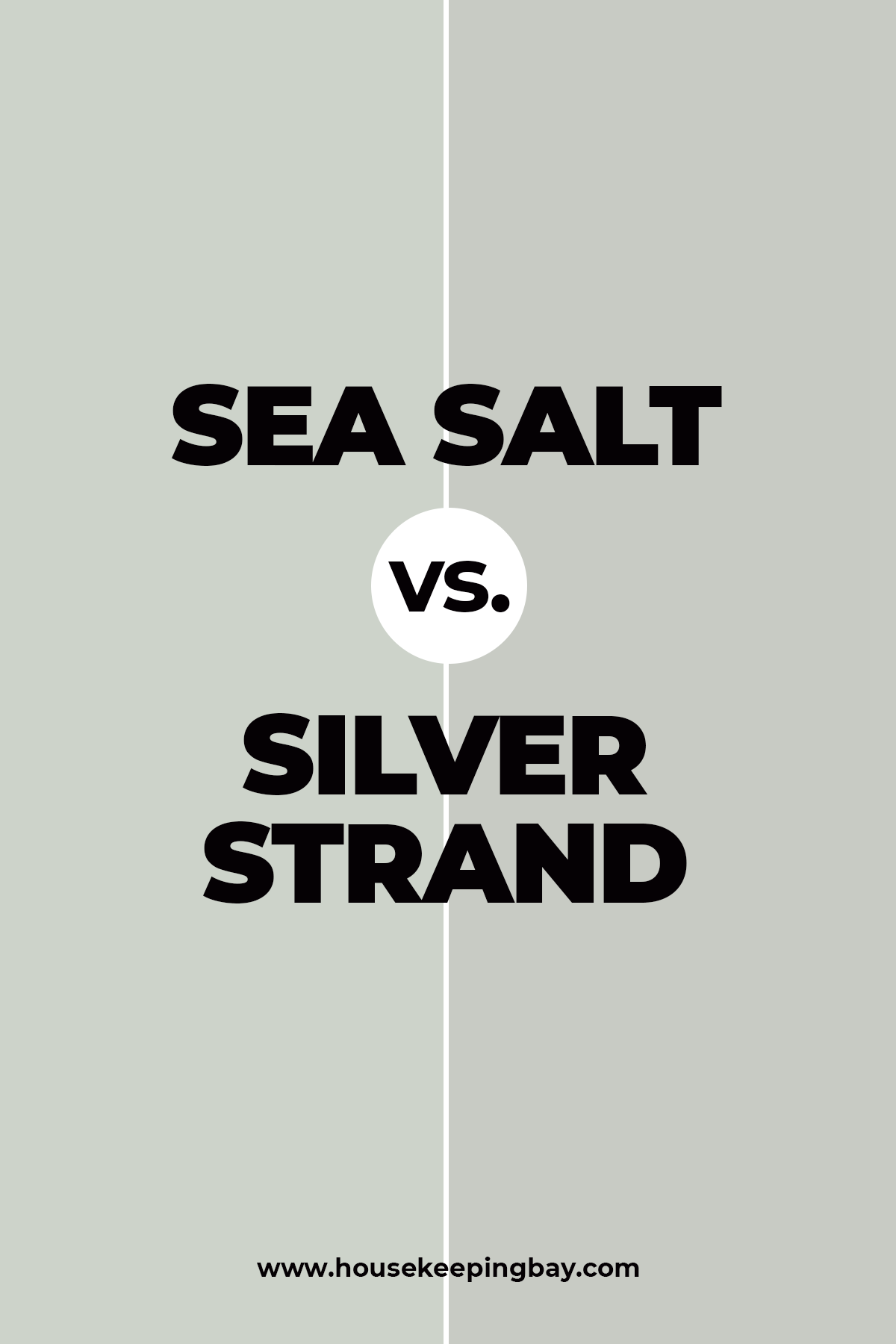 Sea Salt vs. Palladian Blue
Shortly speaking, Palladian Blue looks like a darker version of Sea Salt. Palladian Blue leans way more towards turquoise with significant greenish undertones in comparison to a way lighter Sea Salt.
These colors can't be used together, but if you're looking for a darker version of Sea Salt, consider Palladian Blue for sure. (get a sample of Palladian Blue)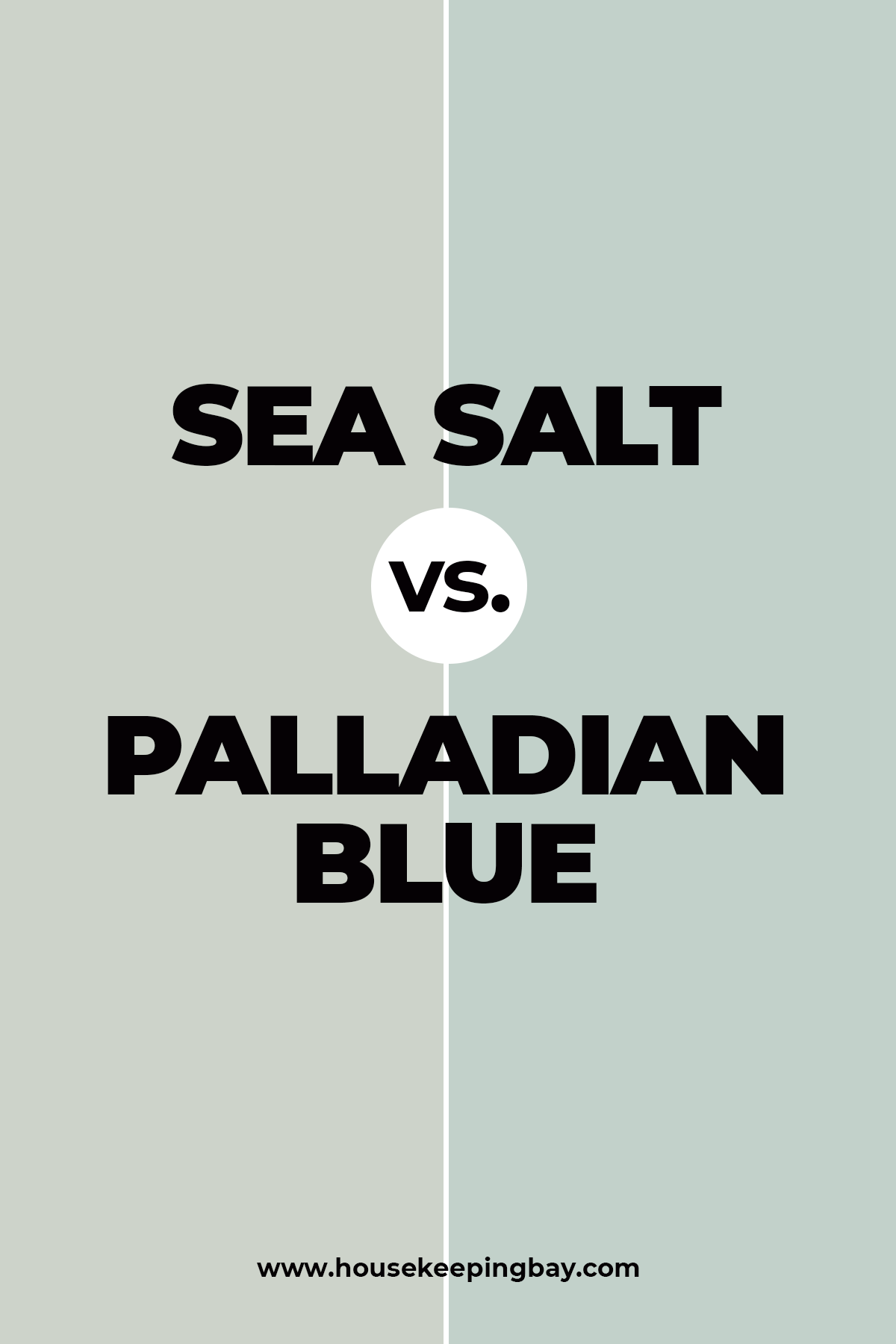 Sea Salt vs Comfort Gray
These two look pretty nice together, but they need one more darker color to create a really harmonious combination.
Comfort Gray is somewhat darker with more prominent greenish notes in it. (get a sample of Comfort Gray)
Sea Salt, in its turn, looks a bit cooler revealing more gray undertones if you put these two colors side by side.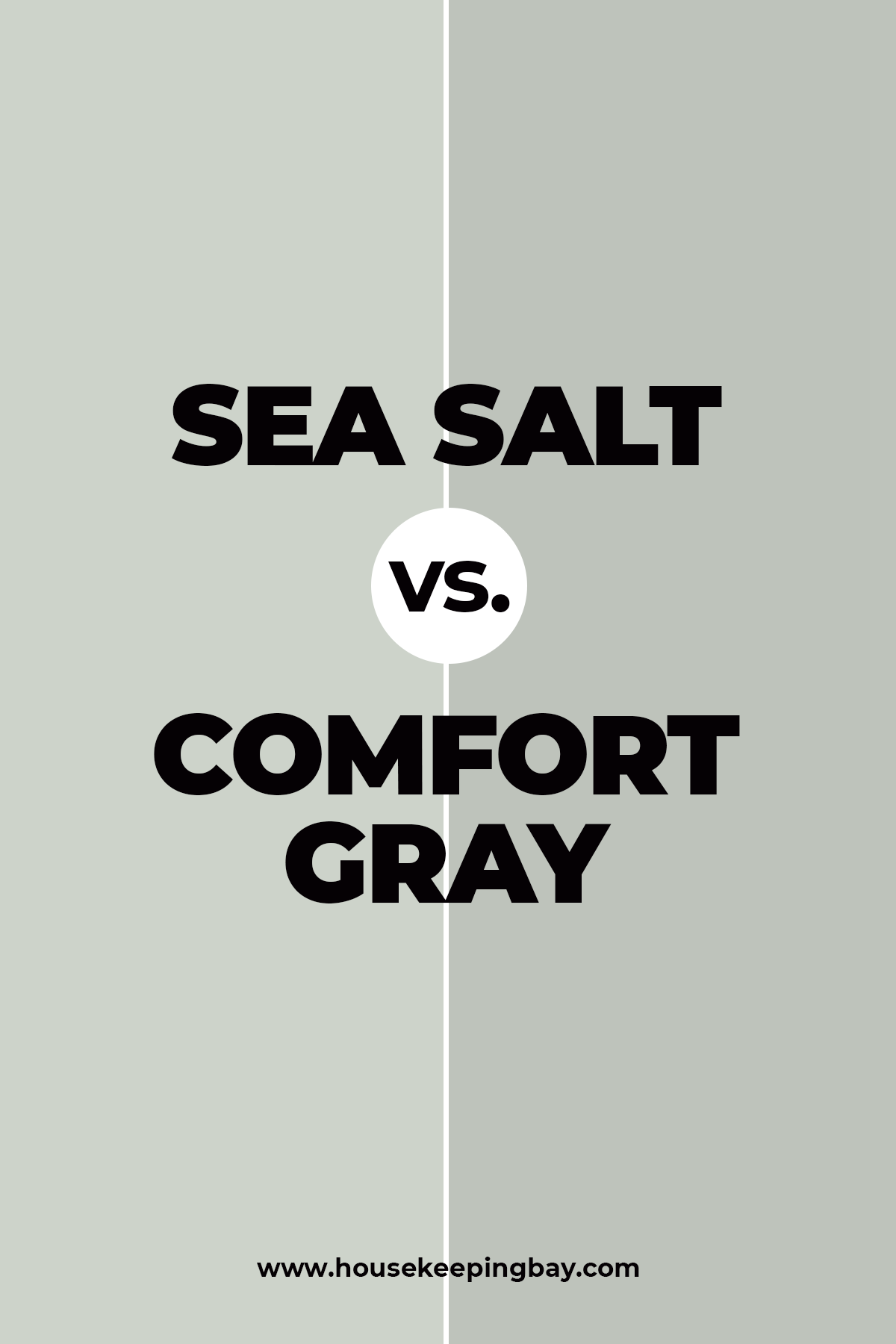 Sea Salt vs Oyster Bay
Oyster Bay is way greener to begin with!
Its subtle green hue creates a significant contrast in comparison to a lighter Sea Salt which looks very diluted in comparison to its counterpart. (get a sample of Oyster Bay)
But still, we would not recommend using them together since they have the same nature.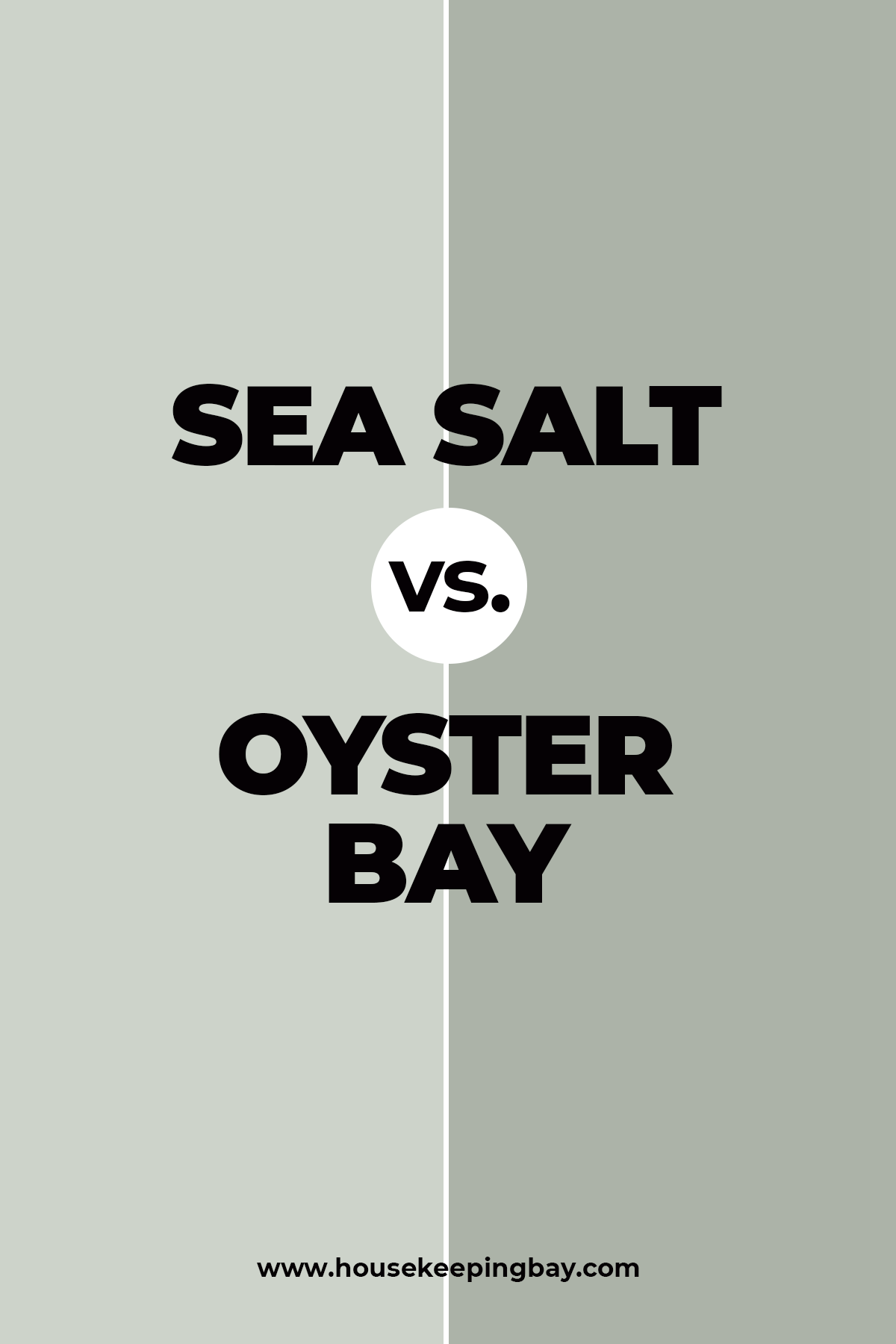 So, with these recommendations and information, you will now be able to find a proper use for the SW Sea Salt in your home!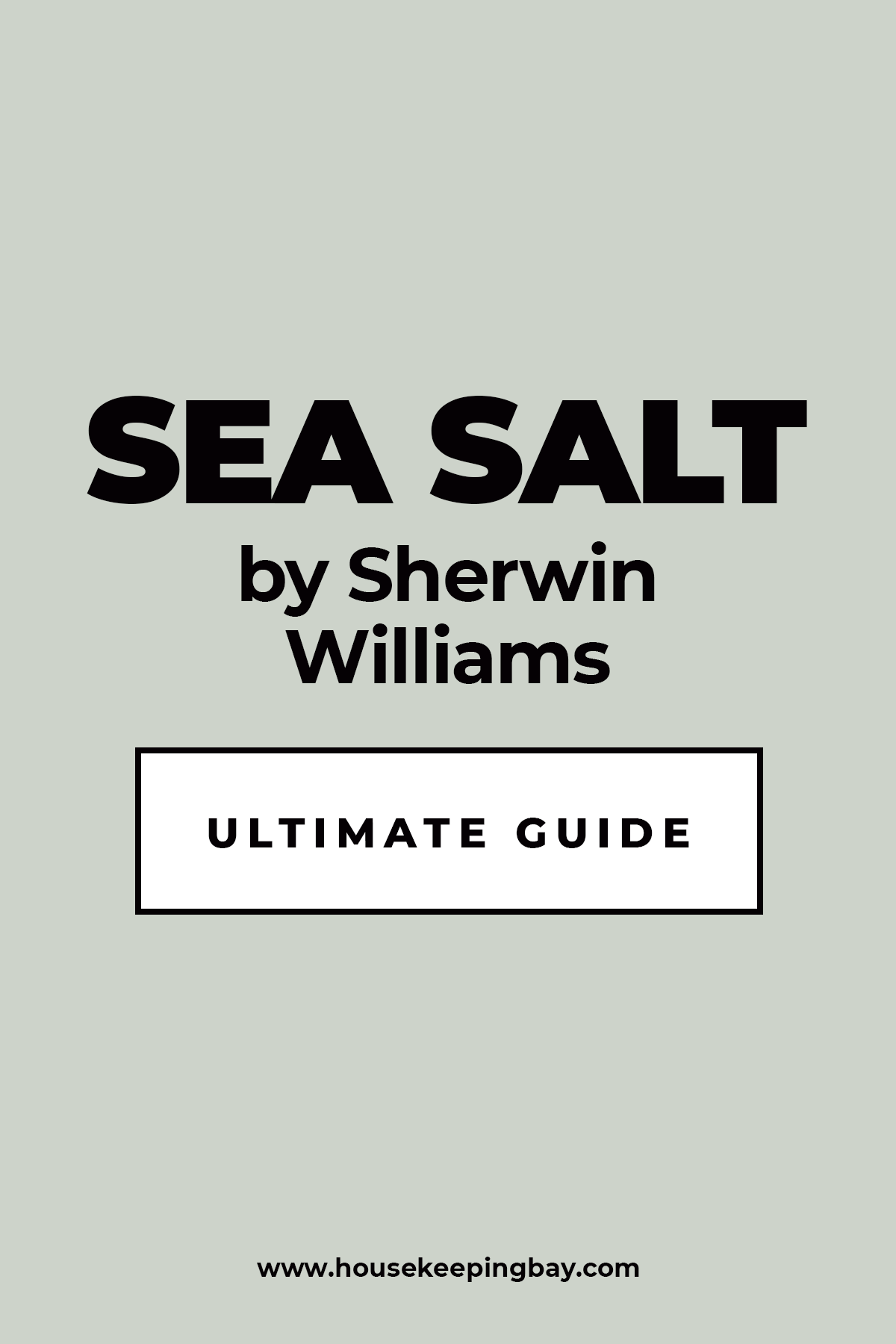 Frequently Asked Questions
⭐ What is Behr equivalent to Sherwin Williams Sea Salt?
⭐ What's Sherwin Williams Sea Salt Benjamin Moore equivalent?
⭐ What color compliments Sherwin Williams Sea Salt?
Sea Salt goes well with whites, grays, and beiges/greiges.