White is one of the most versatile colors we use when we need to refresh our home appearance, either inside or outside. Due to its versatility, white can be used in different home styles and with different colors and textures.
However, it would be a mistake to assume that all whites are the same.
Today we will tell you about one of the most popular white colors by the Sherwin-Williams brand called Extra White. You will learn what undertones this white has, how it may react to light, and what trim color is best used with it.
Also, we will tell you how this color will work in different rooms of your home and other color specifics that will allow you to use it successfully.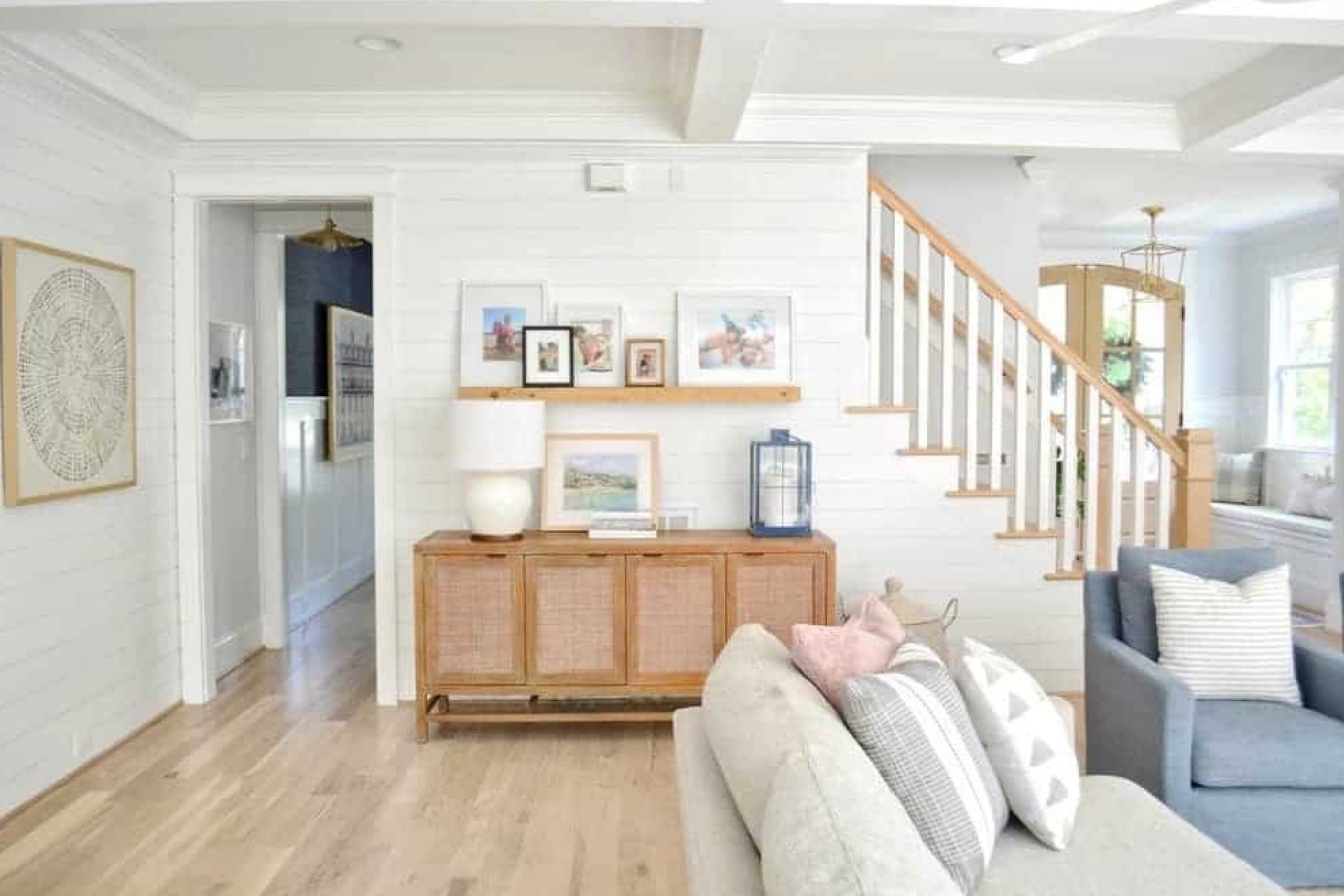 What Kind Of Color Is Extra White SW-7006?
Although the answer might seem obvious, you can't just say that Extra White by Sherwin-Williams is simply white, as Hextoral says. Whites also have shades and may have different undertones, which makes each white somewhat unique. Speaking of this one, SW Extra White is one of the brightest whites of this brand.
They describe it as a true white, but technically, it is not quite right. SW Extra White paint color is a bright white that is perfect for trim, cabinetry, and ceilings.
Although the color is pretty bright, it doesn't read cold or too crisp. Instead, SW Extra White looks relatively soft and fresh in a room.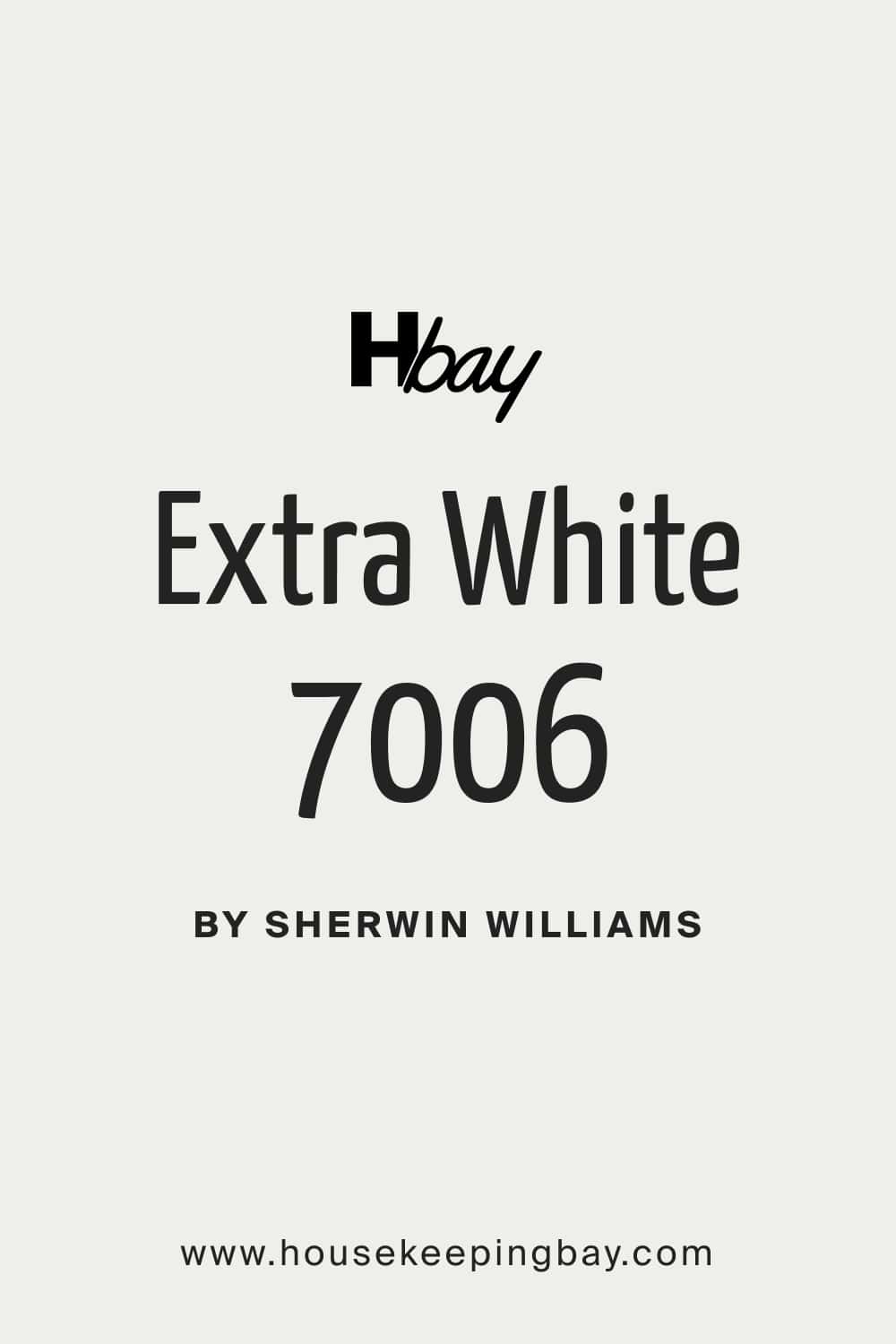 Is SW Extra White a Warm or Cool Color?
When you know whether a paint color is cool-toned or warm-toned, you can pick up the color that will create the desired atmosphere in your home. Some people don't like cold-looking rooms, whilst others prefer this chilly vibe that cool-toned colors give. Depending on your preferences, you might or might not like the color.
SW Extra White paint color is definitely on the cooler side. If you use it in north-facing rooms, the Extra White paint color will appear cooler. But when you use this white in dark spaces, you may see a slight cast of gray in it.
In southern rooms with warm light or spaces with heavy afternoon sunshine, SW Extra White color will read warm and balanced.
What Undertones Does Extra White SW-7006 Have?
Being aware of undertones is essential when you are choosing the color to paint your interior or exterior walls. Undertones are crucial in how the color will read on the surface. The trick is that they are often not seen at first sight! Sometimes, only one or two of them can be seen with the naked eye, whilst the rest will show up unexpectedly later! Besides, there are paints that have several undertones.
Speaking of SW Extra White paint color, it is a very bright white with a slightly cool undertone. This means it will work better with cooler paint colors alongside it. In particular, it looks great with blue and gray colors.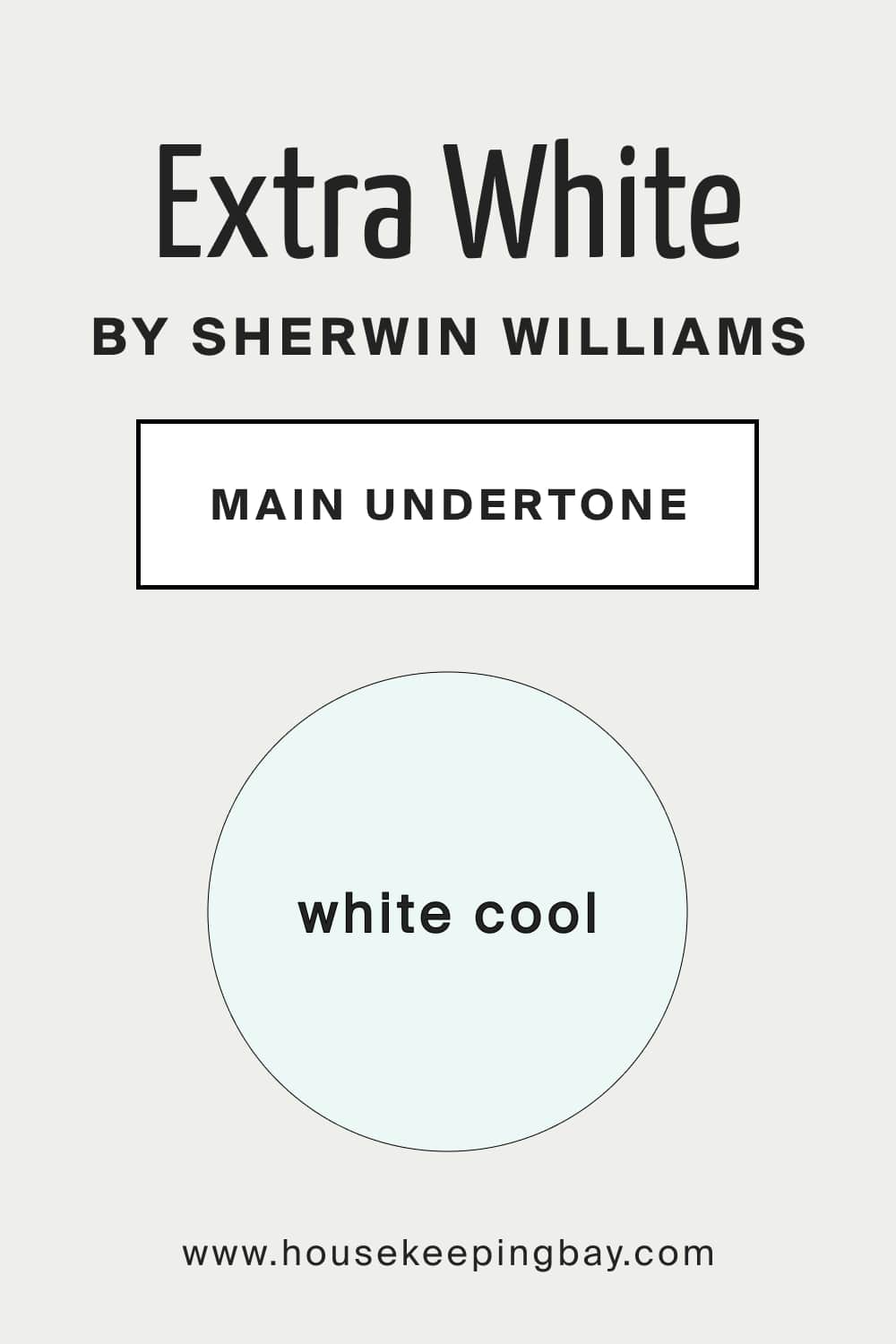 How Does Lighting Affect SW Extra White Color?
It is essential to understand how your paint color may react to light since it will affect the way the paint reads on the walls. Depending on whether the lighting is warm or cold in a room, different undertones may become more visible, making the wall color read differently.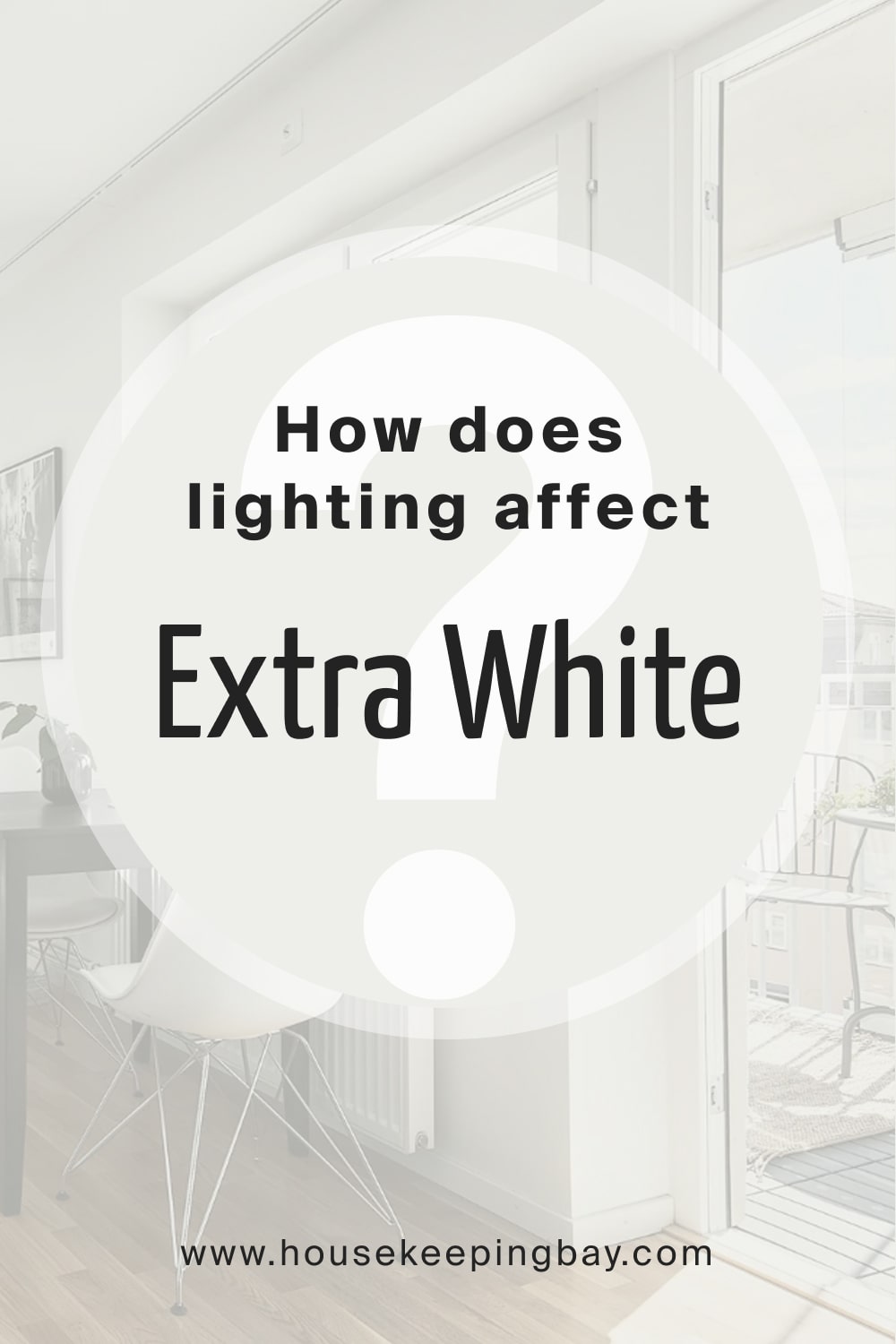 To avoid this scenario, you should always consider what LRV your color has. LRV stands for the Light Reflectance Value, and it shows how much light the color can reflect when it is applied to the wall or another surface. The LRV scale ranges from zero to 100, where zero stands for black and 100 stands for pure white.
With an LRV of 86, SW Extra White can be considered a pretty light color. In lighter spaces with plenty of daylight, this white will read refreshing and airy, giving off that moderately cold vibe. But in spaces with dim light or in poorly lit rooms, this white color may read a bit grayish, revealing its gray undertones.
Also, if you use it in north-facing rooms, the Extra White paint color will appear cool-toned. On the other hand, in south-facing rooms with plenty of daylight, SW Extra White color will read warm and balanced.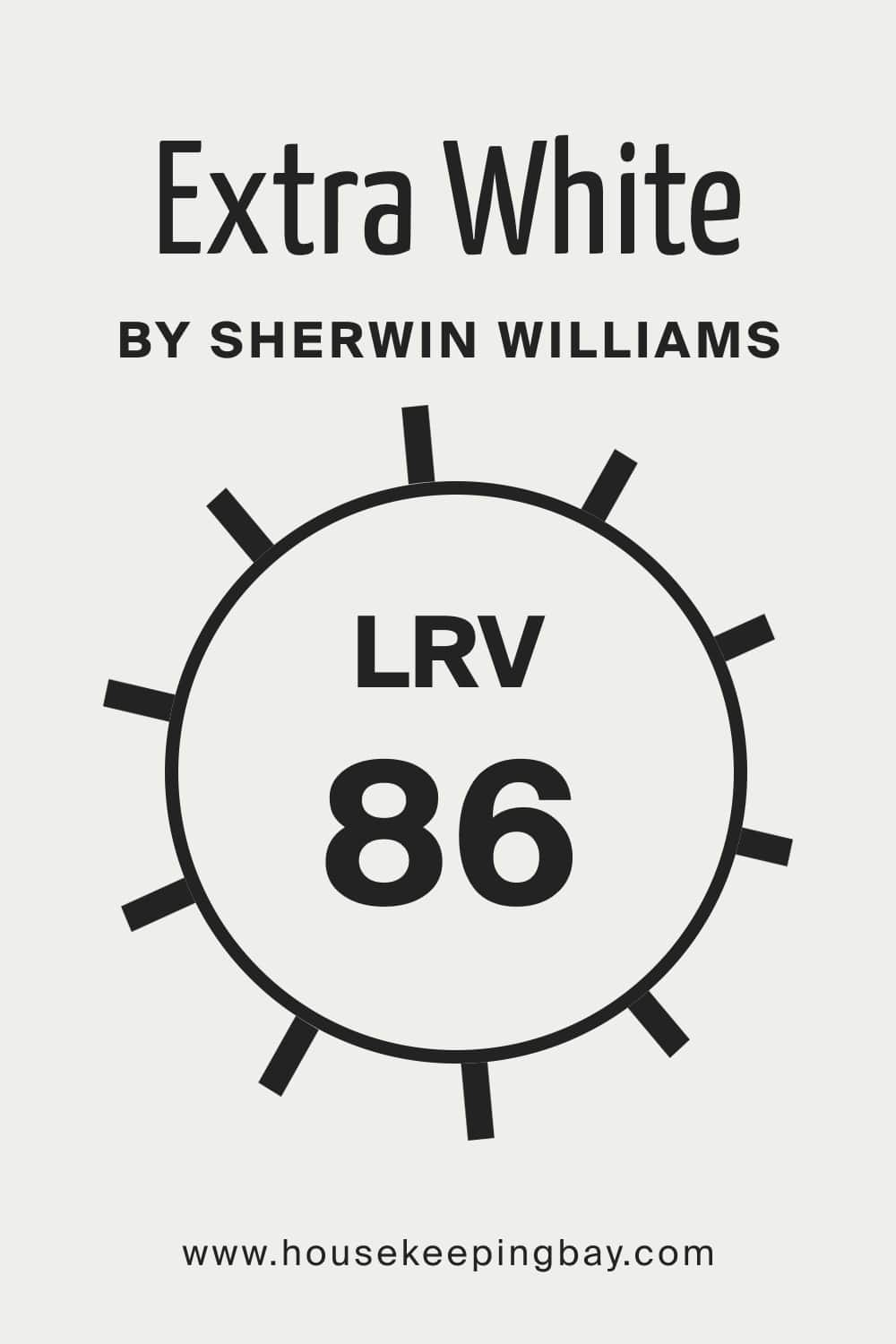 What is LRV? Read It Before You Choose Your Ideal Paint Color
Coordinating Colors of Extra White SW-7006 
Coordinating colors are the colors we use to highlight the color on the walls. The trick is to use colors that can create a contrast with the wall color and, at the same time, highlight it harmoniously. In general, you can use contrasting colors to coordinate the major paint color in a room, or you may opt for less striking different shades.
For SW Extra White, the following will be the best coordinating colors:
SW Smoky Azurite
SW Charcoal Blue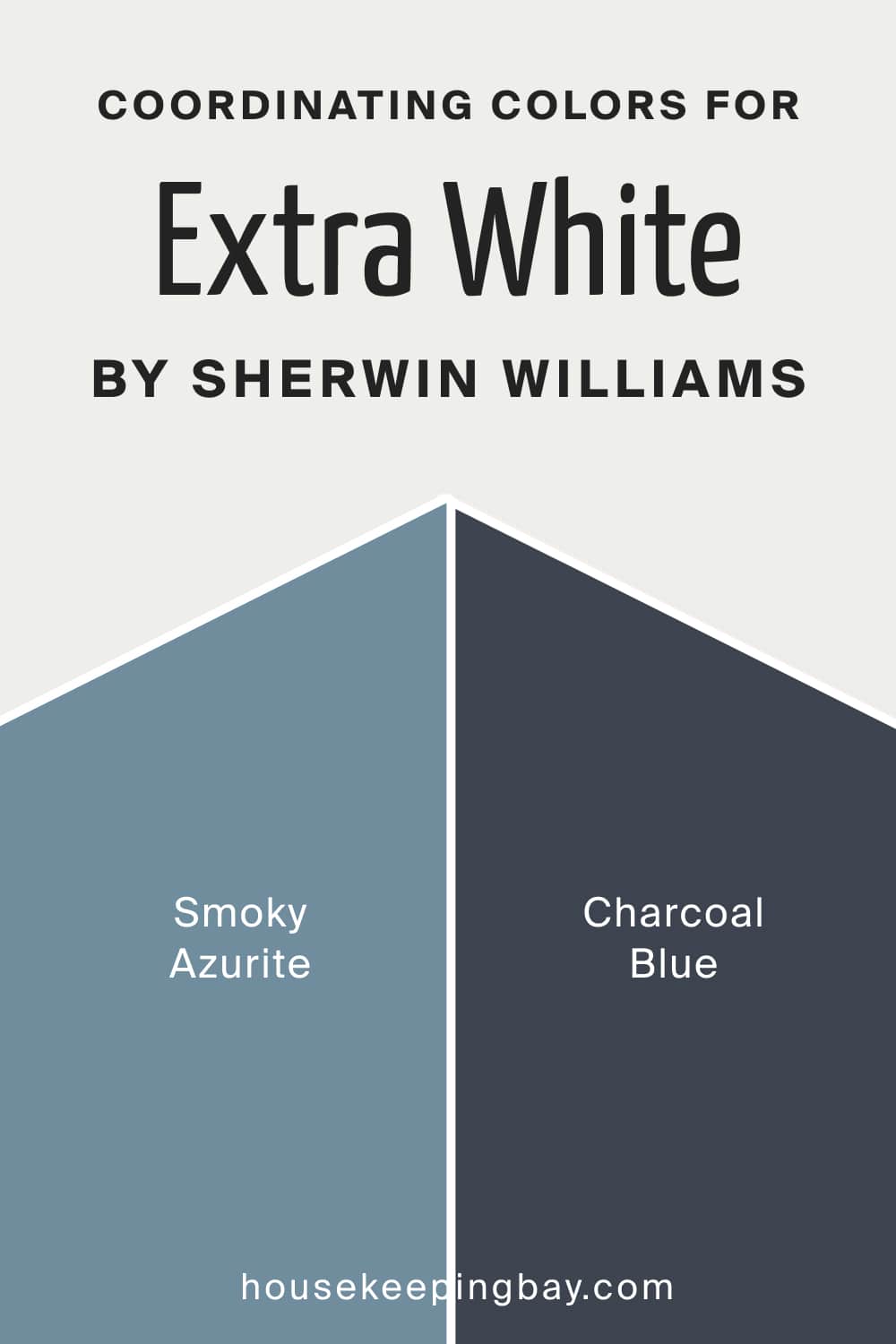 What Is the Best Trim Color to Use With SW Extra White Paint?
SW Extra White is a great color to use on the trim itself, but if you have it on the walls already and looking for the color to use on the trim, you might want to opt for SW Pure White. For a more contrasting look, try using lighter shades of white, for example, BM Simply White or SW High Reflective White.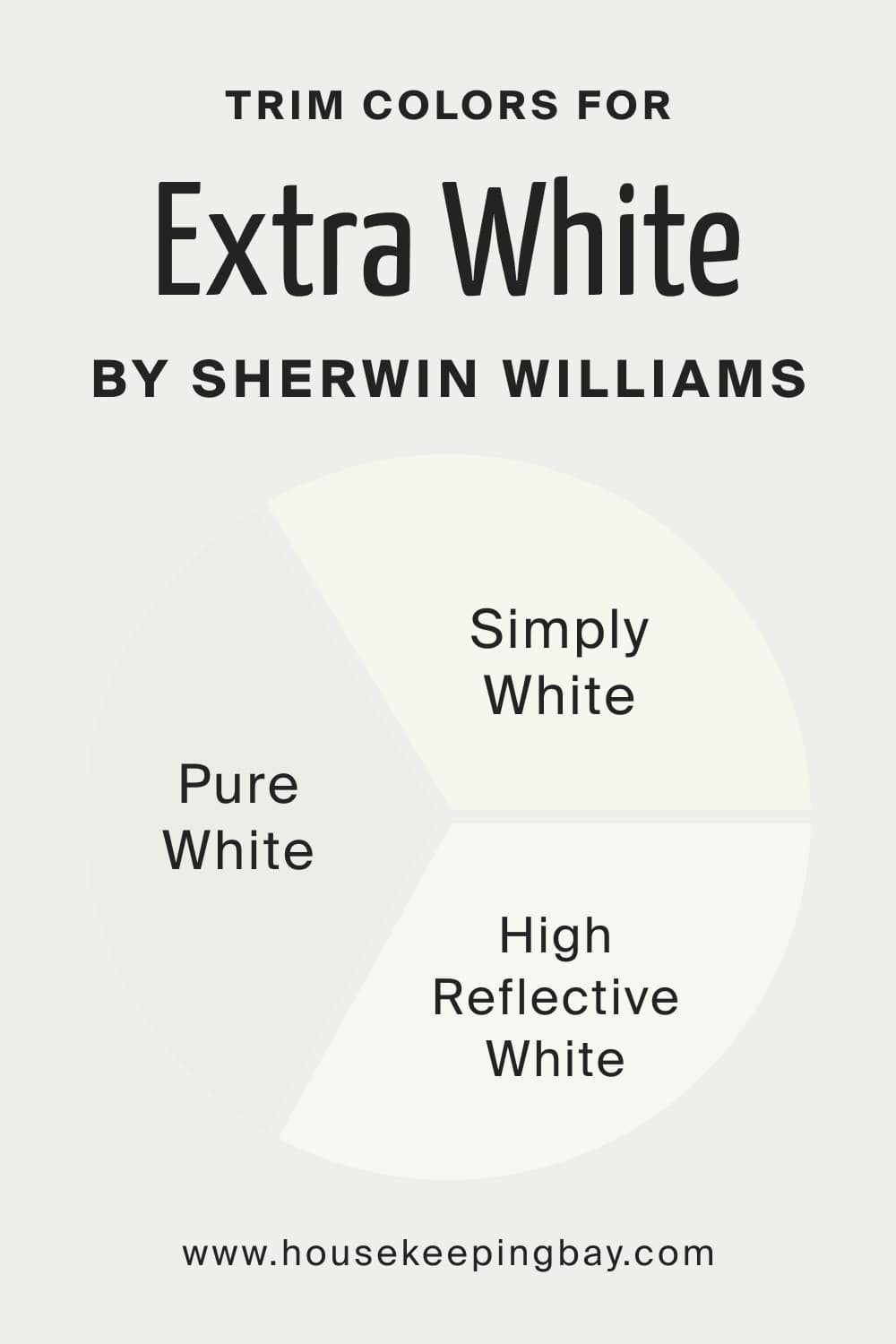 Colors That Go With SW Extra White
To make your living space look cozy, it is essential to select a color palette in which all the colors will work together, highlighting each other's features. And since most of us find it complicated to pick colors that well, it's always good to have some help. So if your walls are painted SW Extra White, and you are looking for the colors to use in this space, you might want to try these:
SW Poolhouse
SW Cascades
SW Caviar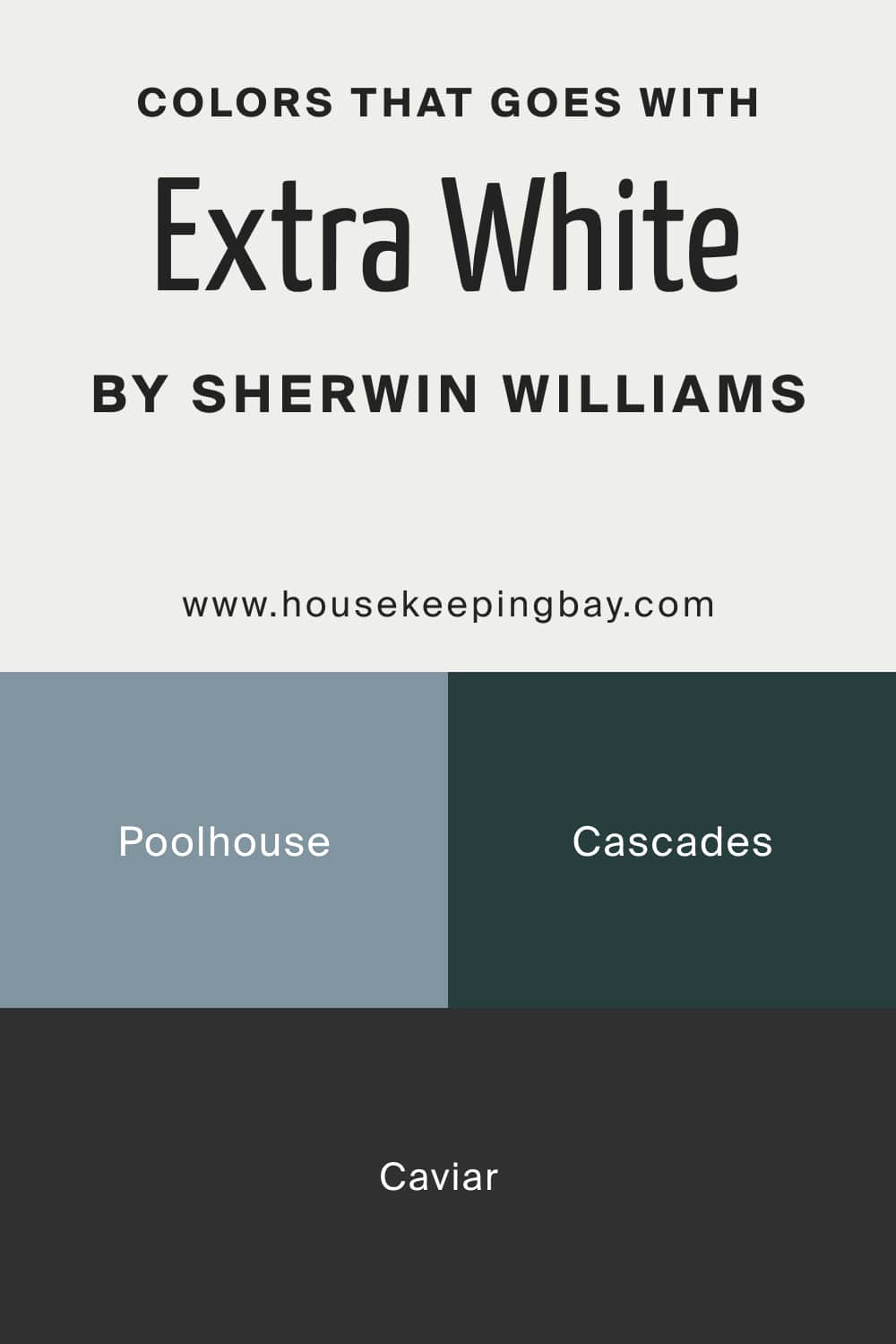 Paint Colors Similar to Extra White SW-7006
It's always good to have a few alternative colors at hand when you are starting any painting projects at home. With a couple of alternative colors, you will have a pool of options to choose from if you change your mind about the initial color choice.
See, you may decide that you need a lighter or a darker shade of the color you select, or you might want to change the wall color because the existing one does not fit the rest of the palette in a room.
For white colors, it works the same. In particular, you can use the following whites instead of the SW Extra White: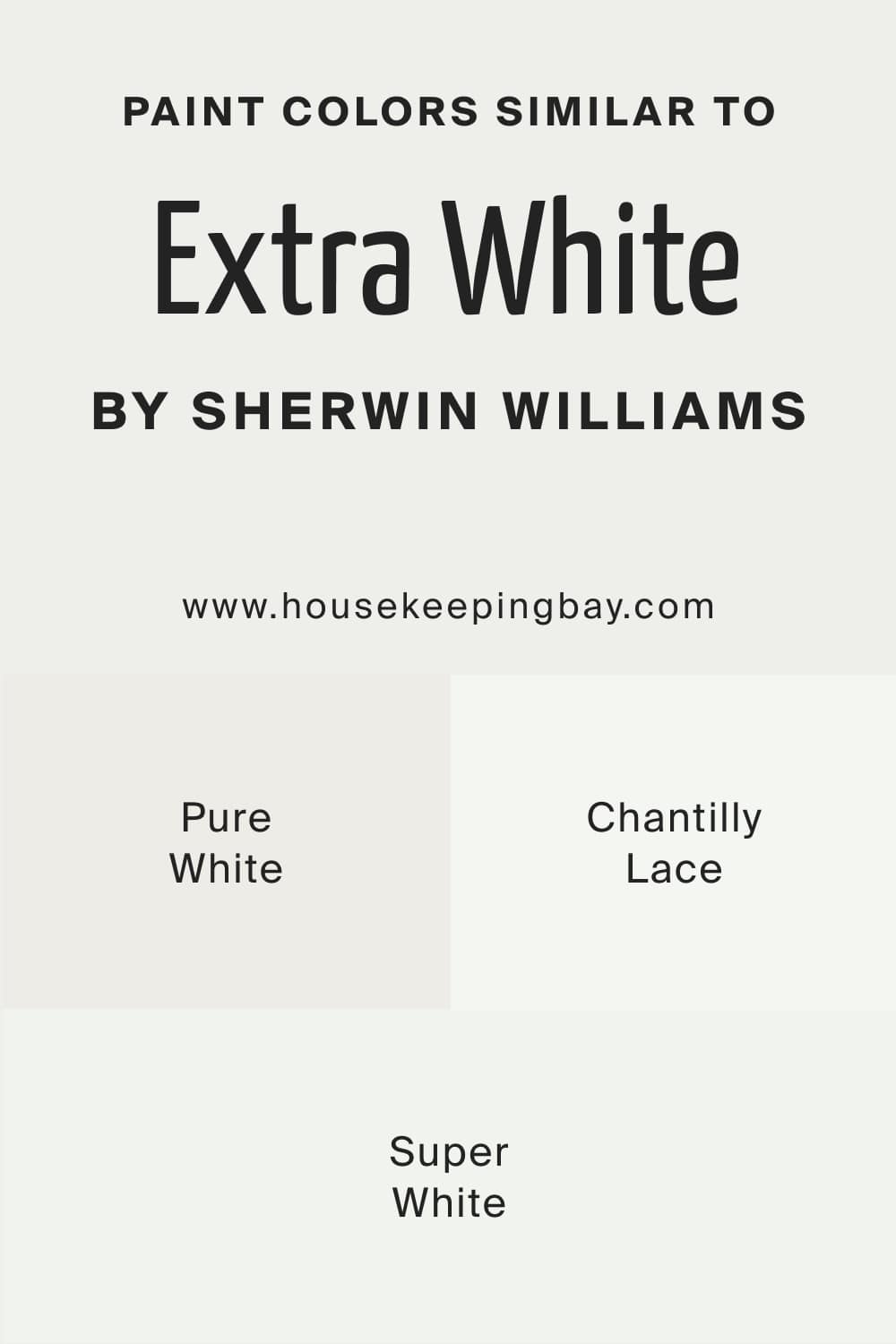 Where to Use Extra White SW-7006 Paint Color In Your Home?
We often find it complicated to decide in what rooms of our home a specific color can be used. But it is an essential step toward a good-looking interior since not all paint colors can work well in any room.
It matters how well the space is lit, how big it is, what other colors there are in a room, and what effect you want to get in the end. With SW Extra White, you might want to use it in the following rooms and on the following surfaces in your home.
Extra White SW-7006  in the Living Room
This white color is a perfect match for a living room since it will make it look spacious and airy! Also, this bright and rather cool-toned white will add a hint of crispness to the space without making it feel cold and "wintery."
The Extra White paint color pairs well with wooden furniture and natural textures, so feel free to use it in a living room with thick woven rugs and curtains of natural materials.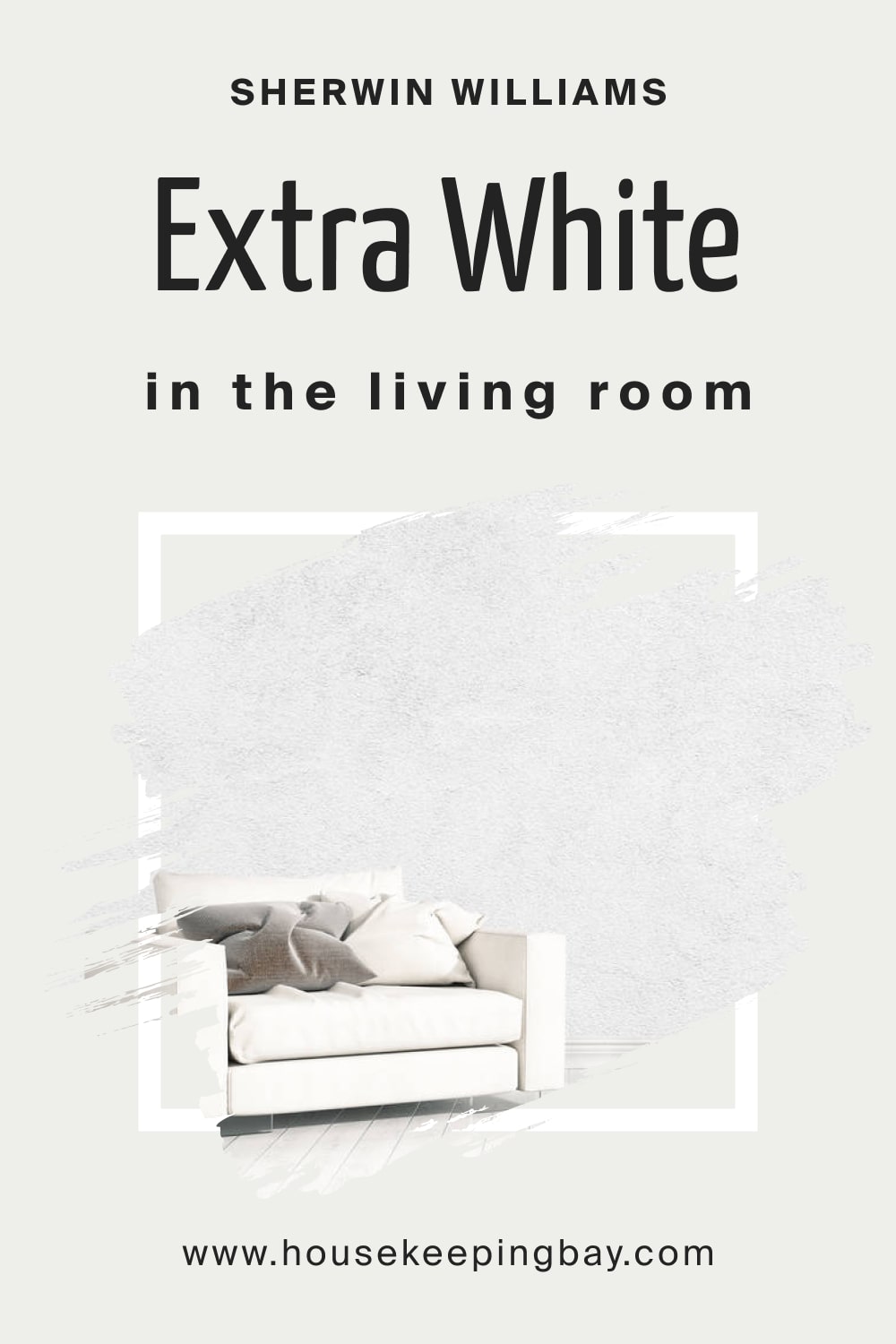 Extra White SW-7006  in a Bedroom
If you like a refreshing yet balanced vibe in your bedroom, SW Extra White might be exactly the color you need. Due to gray undertones, it will not read too cold in the room. But since the color is light enough, your bedroom will look more spacious and filled with air.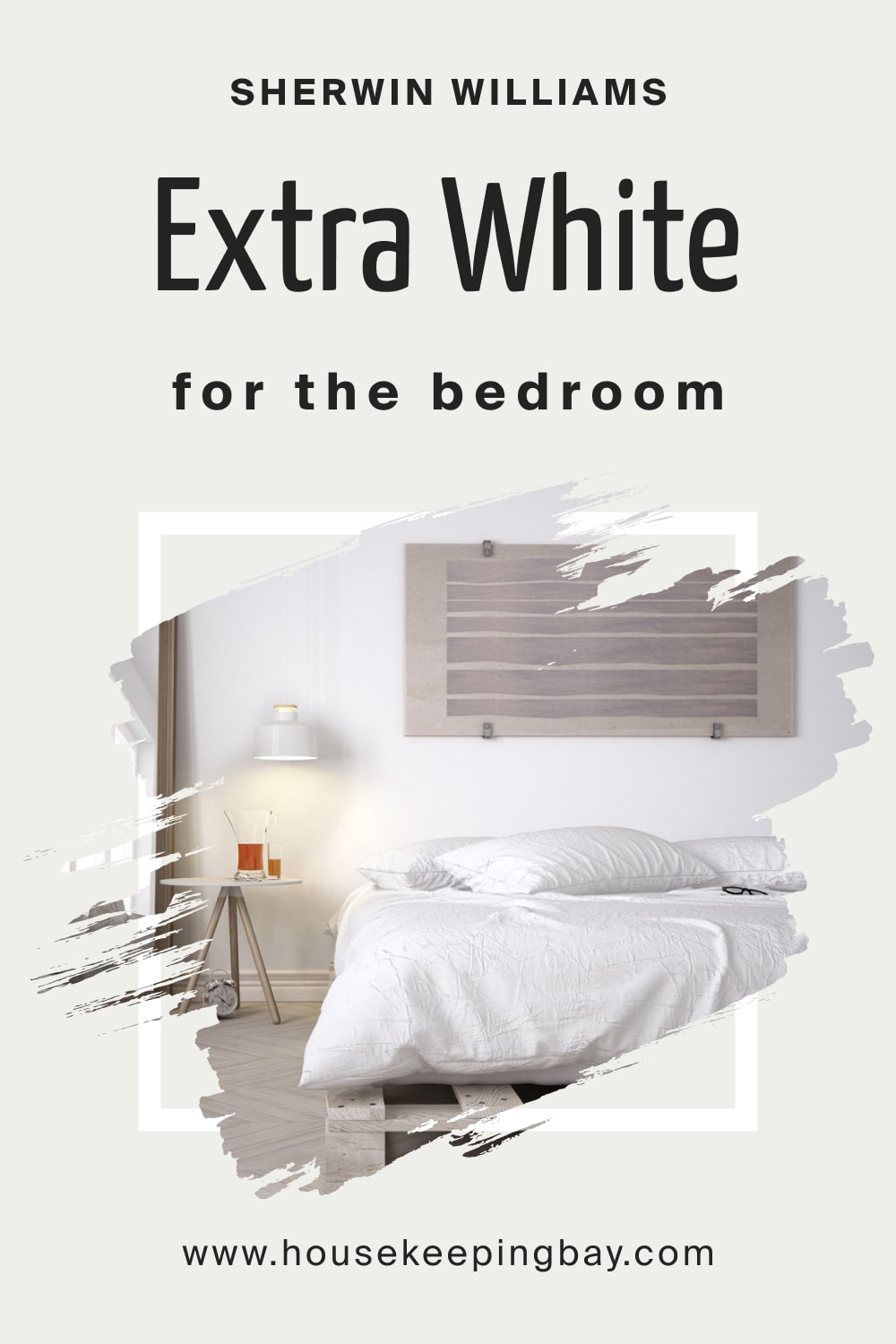 Extra White SW-7006 and Kitchen and Kitchen Cabinets
This color is perfect for both kitchen walls and kitchen cabinets. Of course, if you are a great white lover, you can paint everything in your kitchen with SW Extra White! But we would recommend you pair it with other whites and other colors, muted blues in particular, to make the space look more vivid.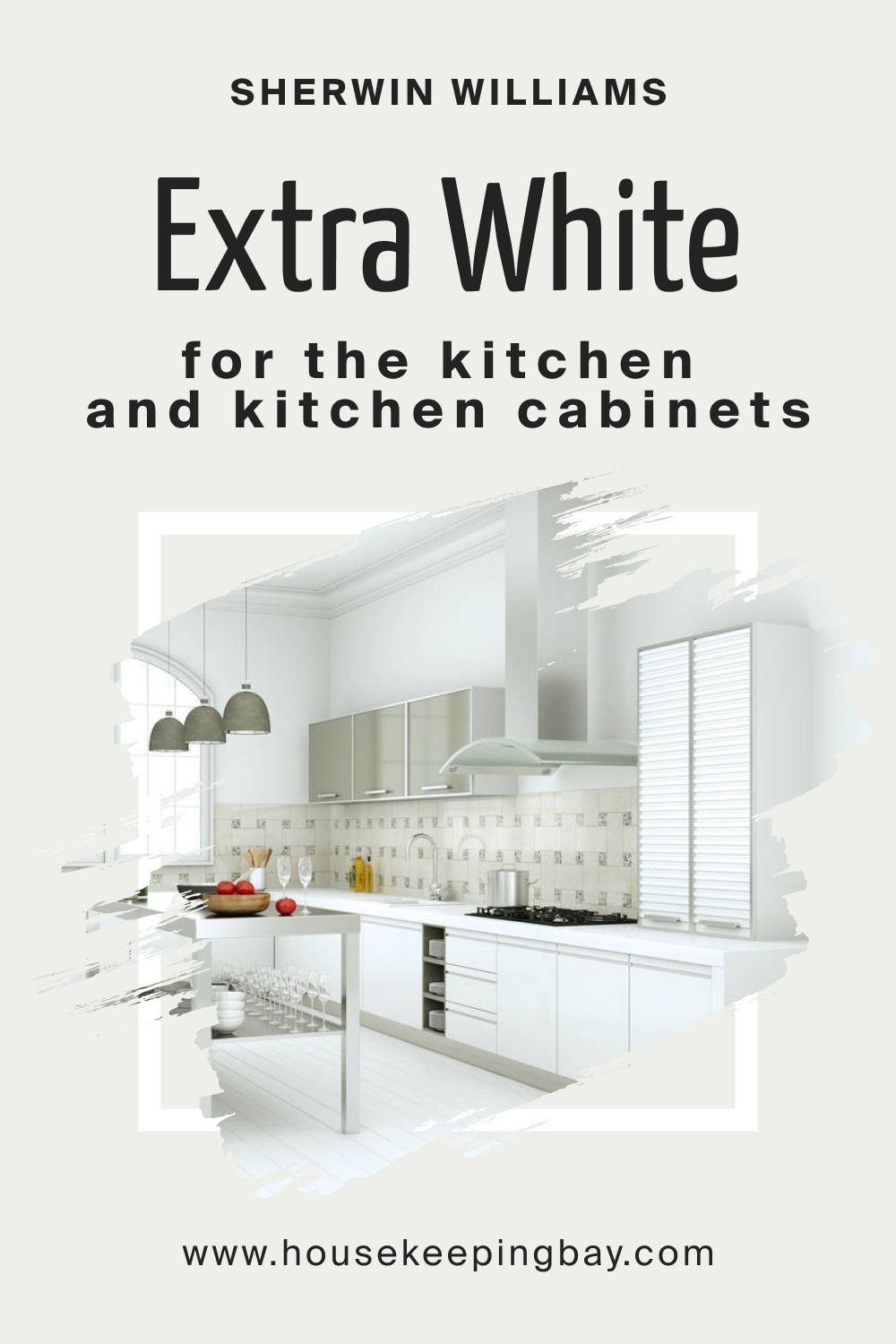 Extra White SW-7006  for the Exterior Use
This white will look exceptionally great on a house exterior if the house is located in a sunny area! In broad daylight, this color will read bright and so cheerfully white! But even in areas with dim lighting, SW Extra White will still read light enough. It may just reveal gray undertones a bit more.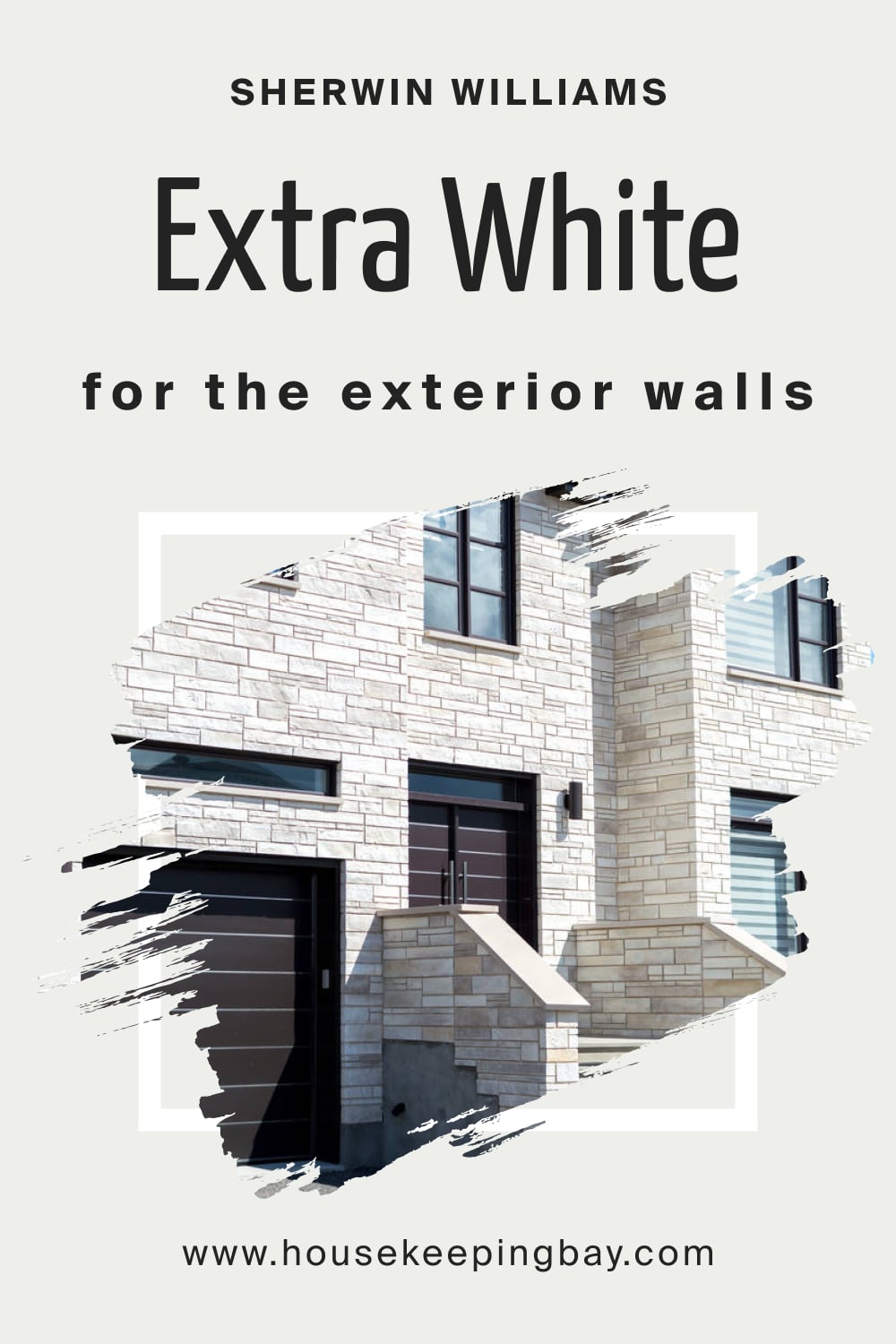 Comparing SW Extra White With Other Whites
It can be pretty challenging to see the difference between the shades of the same color, especially if the color is white. So if you can't decide which shade of white to use in your home, SW Extra White or another one, here is a comparison of the two pairs of colors for you to check out.
SW Extra White vs SW Pure White
If you compare these two, you will see that Extra White is a bit brighter than Pure White. That's because SW Pure White has an LRV of 86, and Pure White, on the other hand, has an LRV of 84. Also, the undertones of these colors are different. Extra White has gray and Pure White has a slight blue undertone.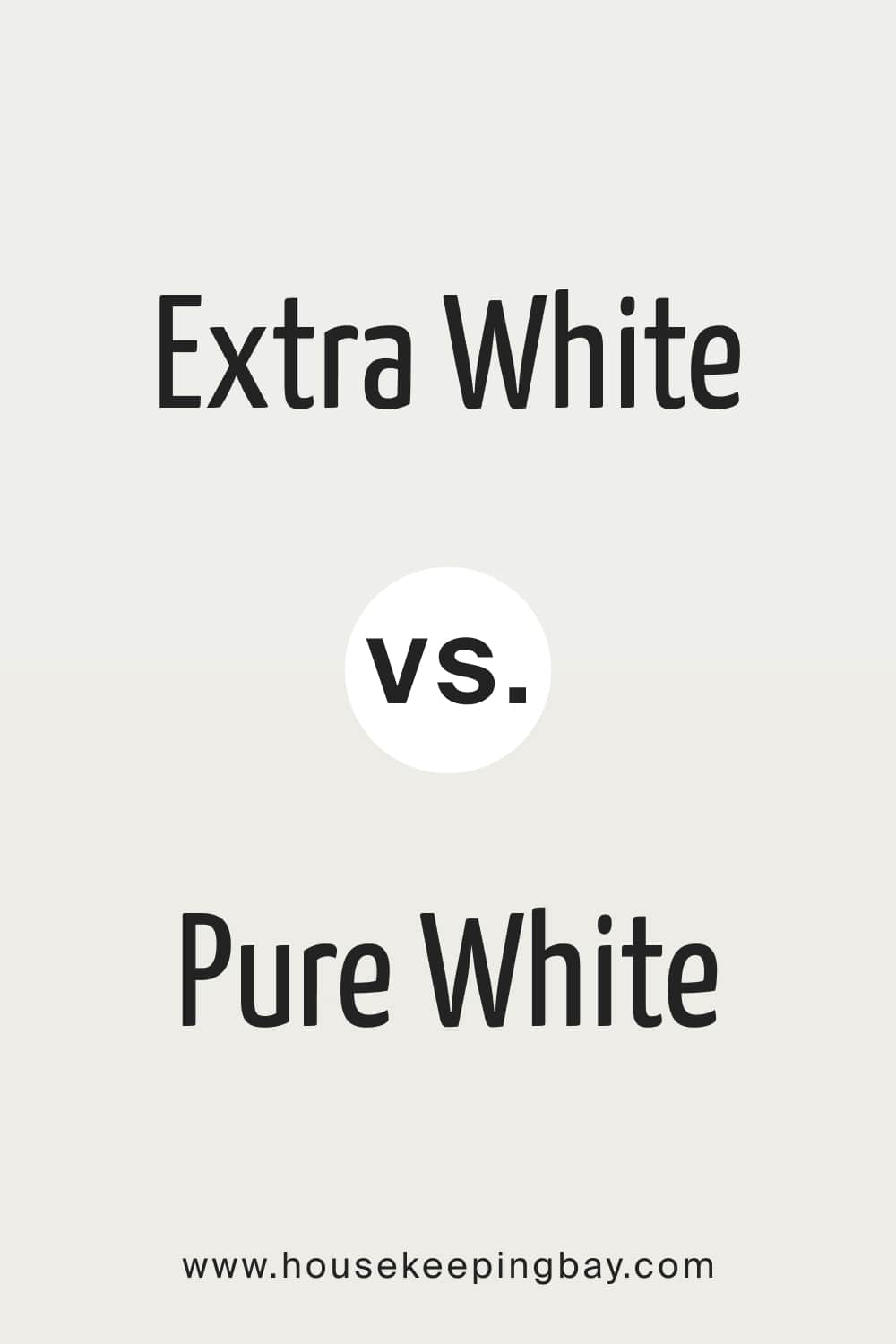 SW Extra White vs BM Chantilly Lace
BM Chantilly Lace is a bright white paint color with almost no undertones. Compared to Chantilly Lace, Extra White reads a bit grayer due to its subtle gray undertone. Since both colors are pretty muted and balanced, they work really nicely together and can be used in the same space with the addition of a brighter white.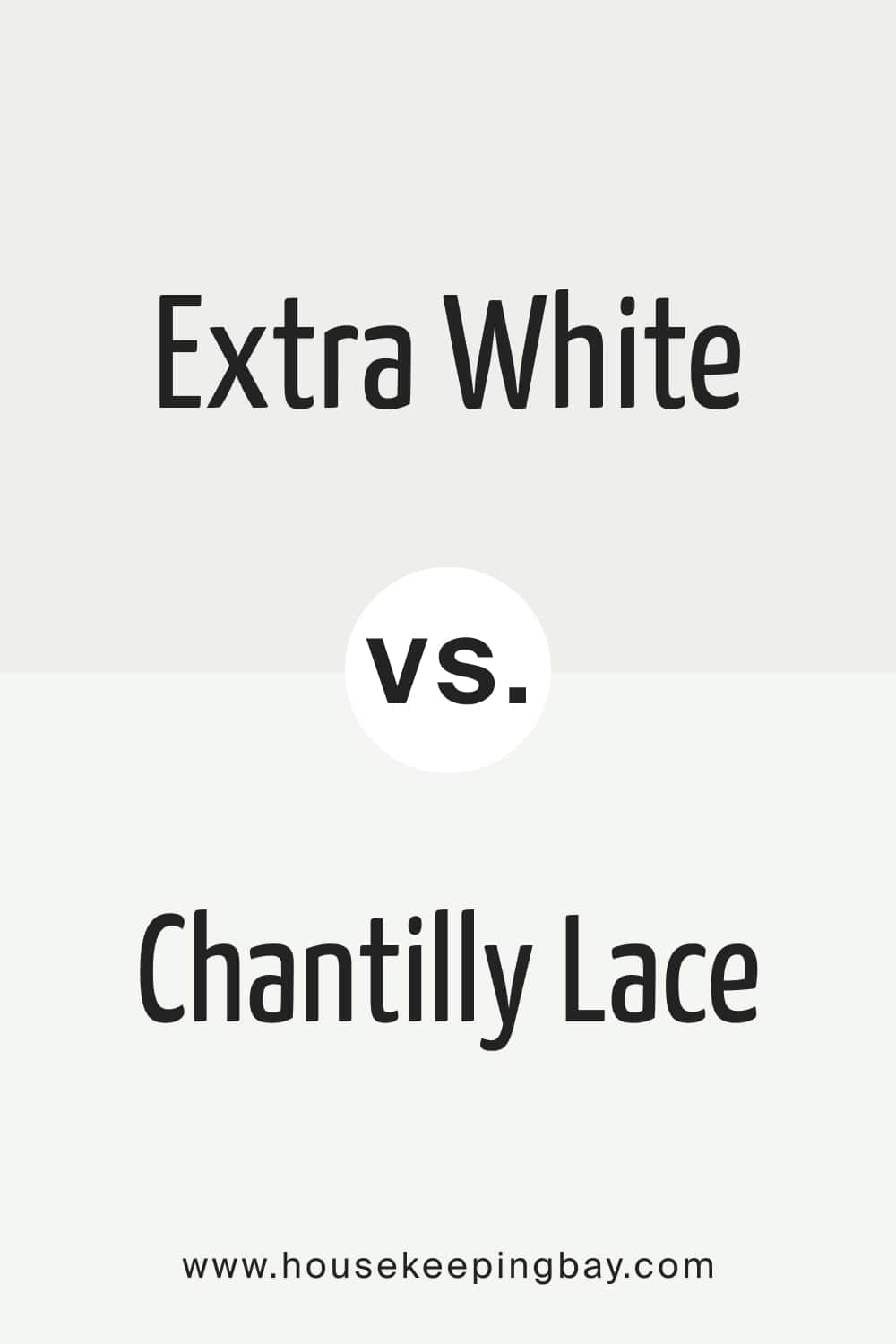 Now you know what color SW Extra White is. You learned what makes this white different from other whites and how it will read in different rooms. Also, you know how this color reacts to different types of light, which means you can tell in advance how it will look in different rooms of your home.
We told you how to coordinate it and what colors will work best with it. All this will help you use this wonderful white correctly in your home.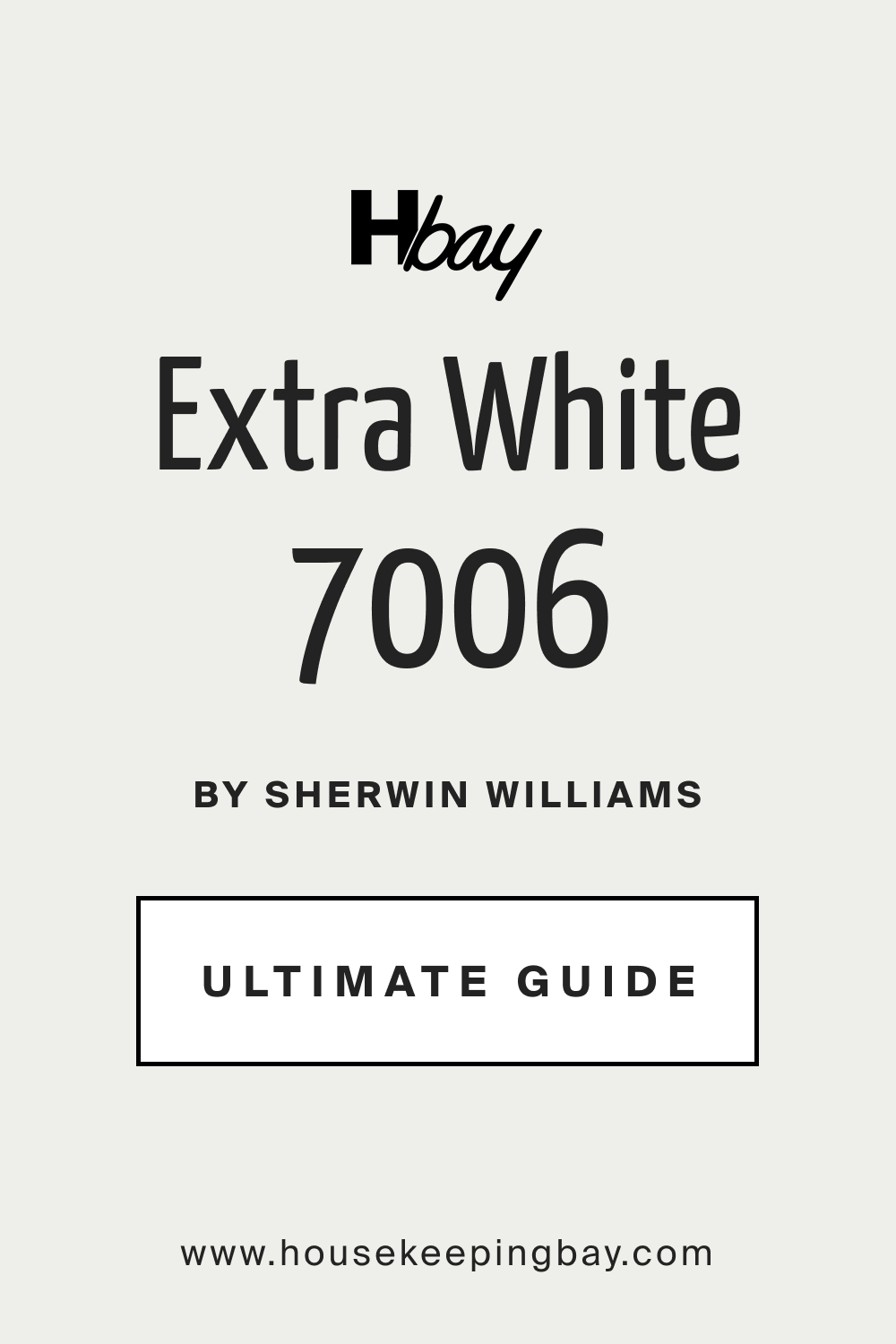 Frequently Asked Questions
⭐Does SW Extra White have blue undertones?
No, this white only has gray undertones.
⭐Is Extra White color a true white?
Sherwin-Williams consider it a true white, but technically, it's not quite correct.
⭐Can I use Extra White on walls and trim at the same time?
Technically you can, but this white pairs nicely with other whites as well.