If you are fond of calm and reserved colors in your home, you should definitely consider some white paints for being applied on your interior walls.
White is usually a somewhat universal color: it comes in different varieties, both warm and cool toned ones, and this feature allows you to adjust the paint to the specific room and lighting type in order to create an effect you need there.
And also – and it's probably the best feature of this color! – white can be easily combined with quite many other colors! And not only with contrasting and bold ones like black or red, etc.
So if you feel uncertain whether or not such a paint color as Snowbound by Sherwin Williams will suit your interior design and atmosphere, let us provide you with some more information on this subject matter!
From this article that you can see below, you will learn not only what color it is, you will also learn its undertones and trim color, as well as coordinating and accent colors.
More to be said, we will describe how Snowbound paint will look in different rooms in your home and how this paint color reacts to different types of lighting.
And this is really important, since lighting influences the way the color usually displays on the walls.
So after you read what we have prepared for you today, you will be able to easily figure out whether this particular paint is suitable for you or not, and what room (or rooms) it should be used in.
SW Snowbound. What Type Of Color Is It?
Let's start with a brief introduction to get a better idea of what we will be talking about today. If you take a look at the Sherwin Williams Snowbound paint, you may think that this color is either very light gray or one of those very fair neutrals that are neither white nor gray.
However, technically, you will not be mistaken if you call this color white since this is exactly what it is. It is a very beautiful warm and soft white paint color, as Encycolorpedia, says.
One great feature about this paint color by Sherwin Williams is that Snowbound is a really interesting color. All because of the ways it looks depending on the type of lighting and other colors that are around it.
You could even say that it is a sort of chameleon color a bit! For example, when you apply this paint in a south-facing room, it will reveal more of its warmth looking even softer.
However, in a room that faces north, it will not seem stark or pure white even though the color will mute a bit, reacting to the amount of light.
This is why, when choosing Snowbound for your painting projects, always remember to consider how well the room you are planning to use it in will be lit.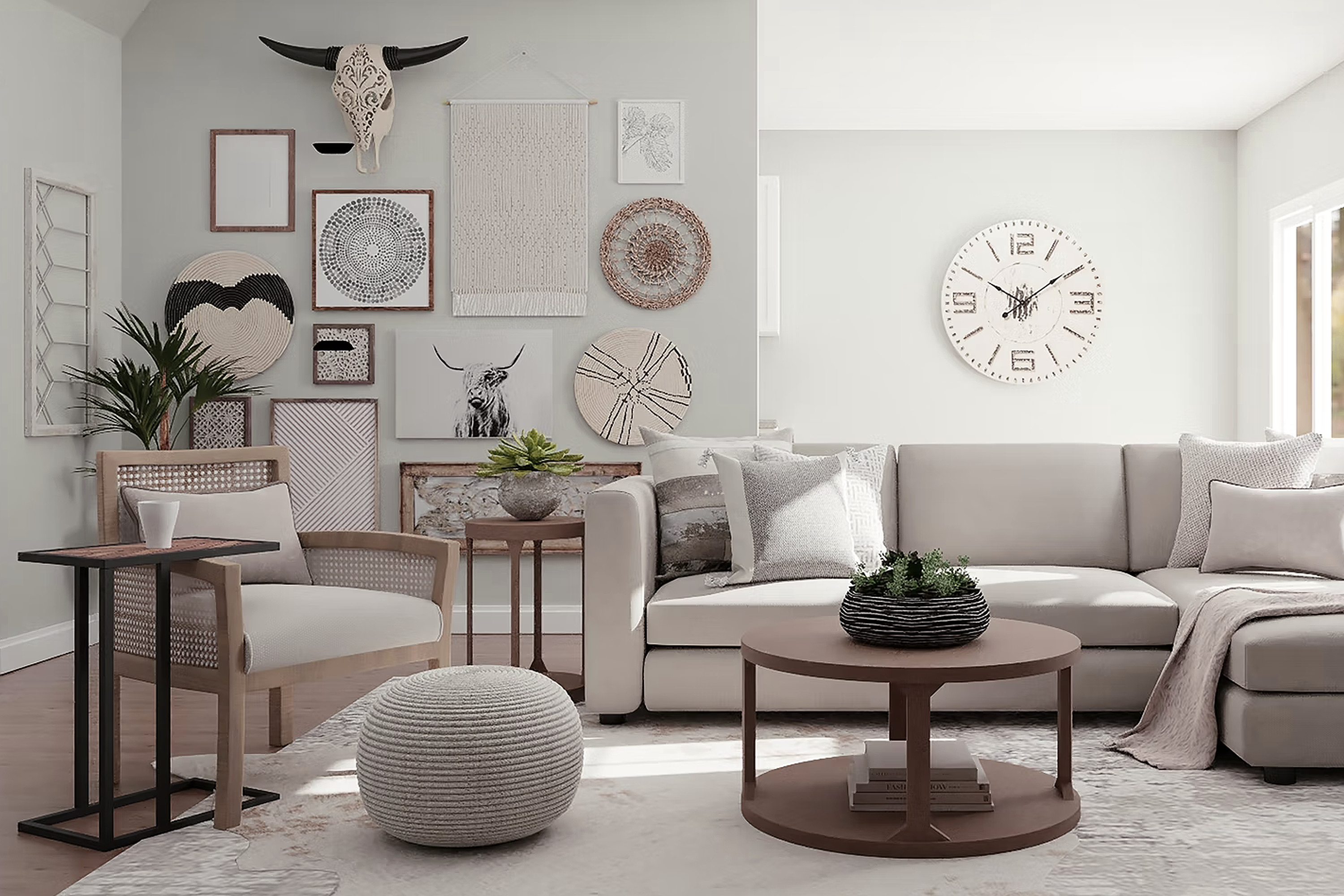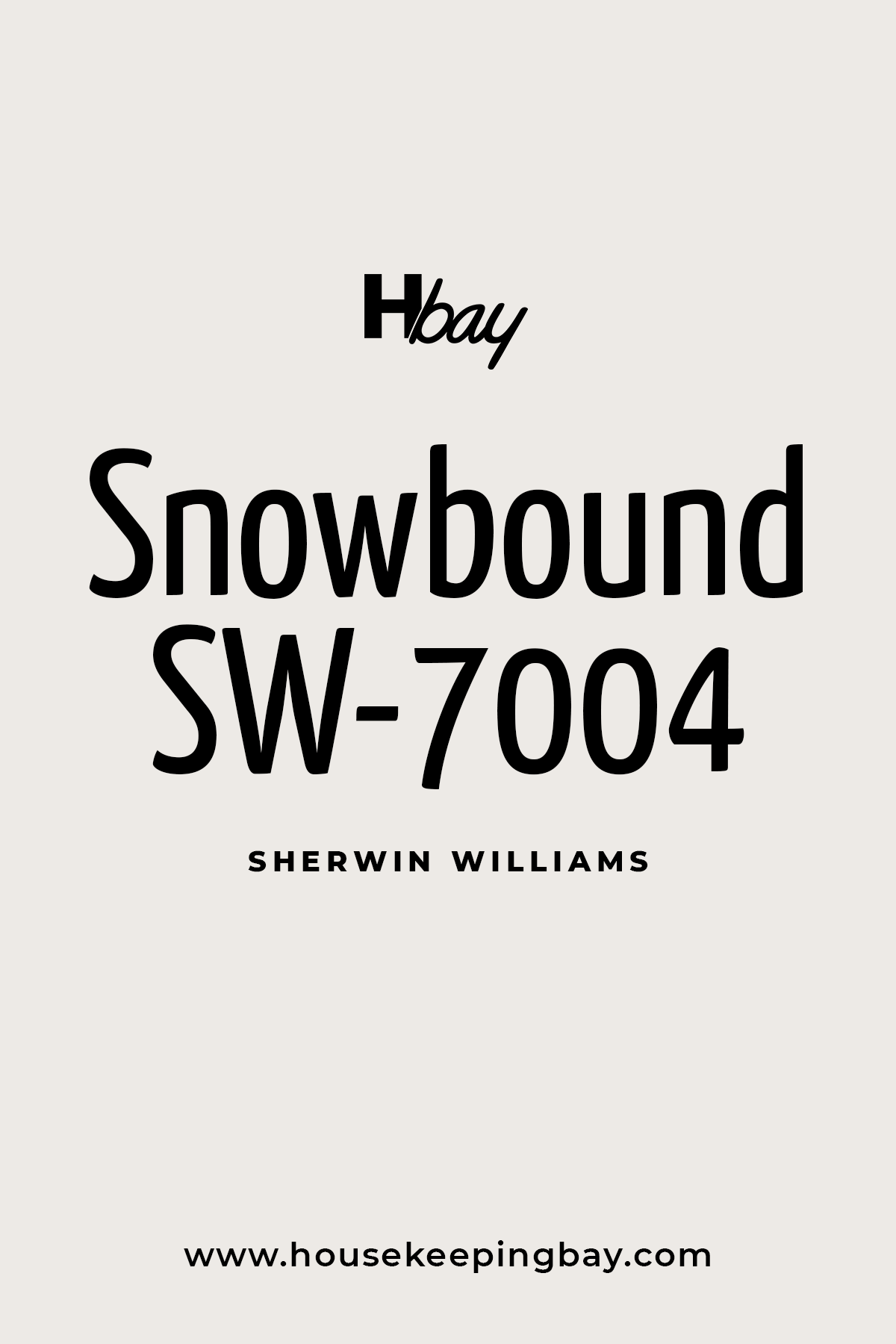 Get a sample of SNOWBOUND (get a sample from Samplize )
SW Snowbound Undertones
SW Snowbound white color does have undertones. If you take a very close look at it, you may notice that this soft white does have a tint that picks up that absolutely beautiful and slightly taupe undertone.
Because of this nuance, Snowbound looks great with the majority of taupe colors, however, this is also the reason why quite many homeowners try to avoid it.
So what we suggest you do is to check this color out in your home before applying it. Like this, you will ensure that it will give you exactly the look that you are striving for.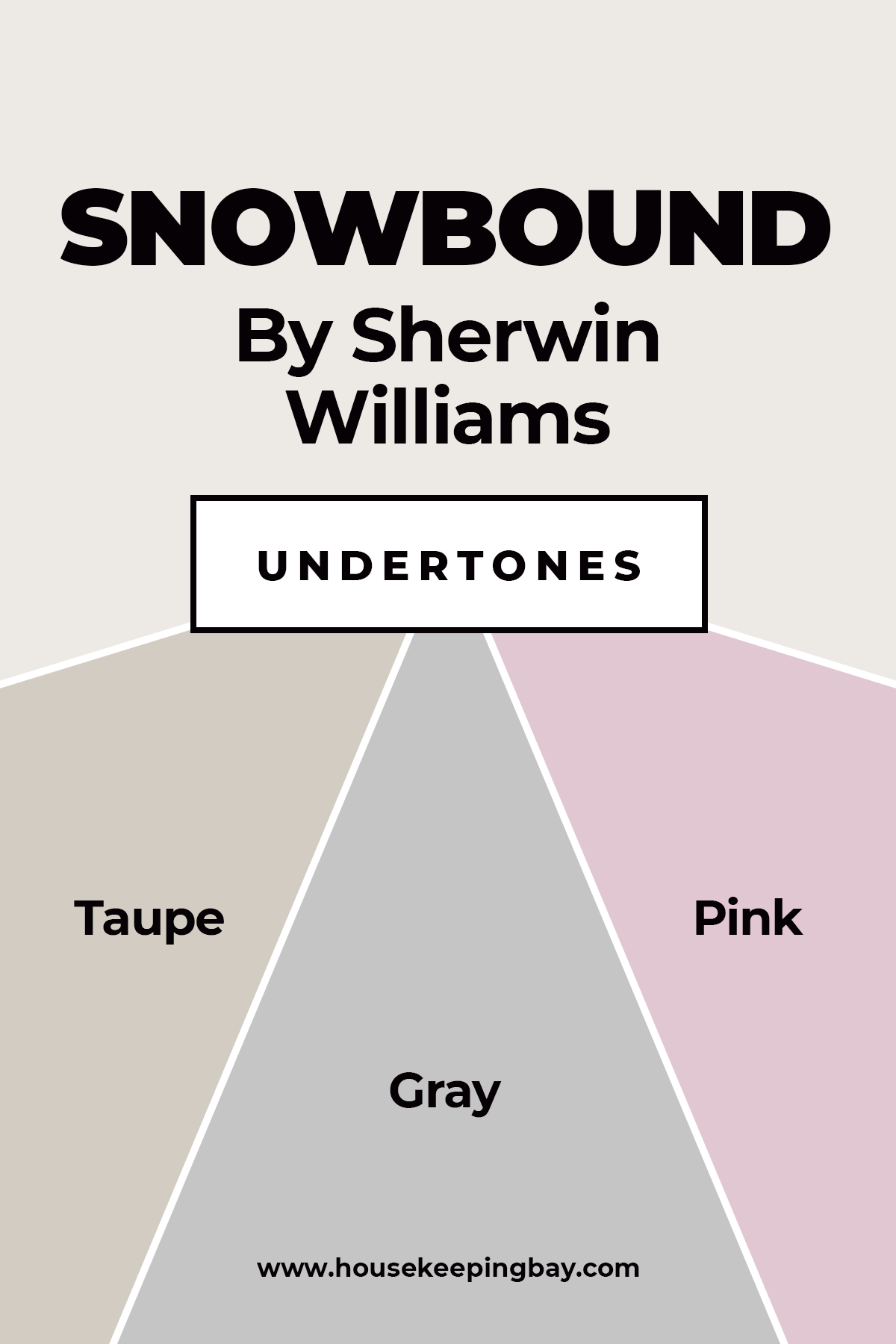 How Does Lighting Affect Snowbound SW-7004 Color Exactly?
When deciding what paint color to use for your interior walls, you definitely want to be sure that it will not change significantly after you apply it.
It is especially crucial for the colors that have taupe undertones, just like Snowbound. With its tricky undertones, you need to be very careful with where you are going to use it.
The light reflectance value of this color is 83. In simple words, it means that this color belongs to white colors. However, even though it is in the white range, it is still not too far into it!
To make it even simpler and clearer, SW Snowbound paint color is a relatively soft sort of white, not what we would call a clear white for sure! And also, it has more limiting undertones.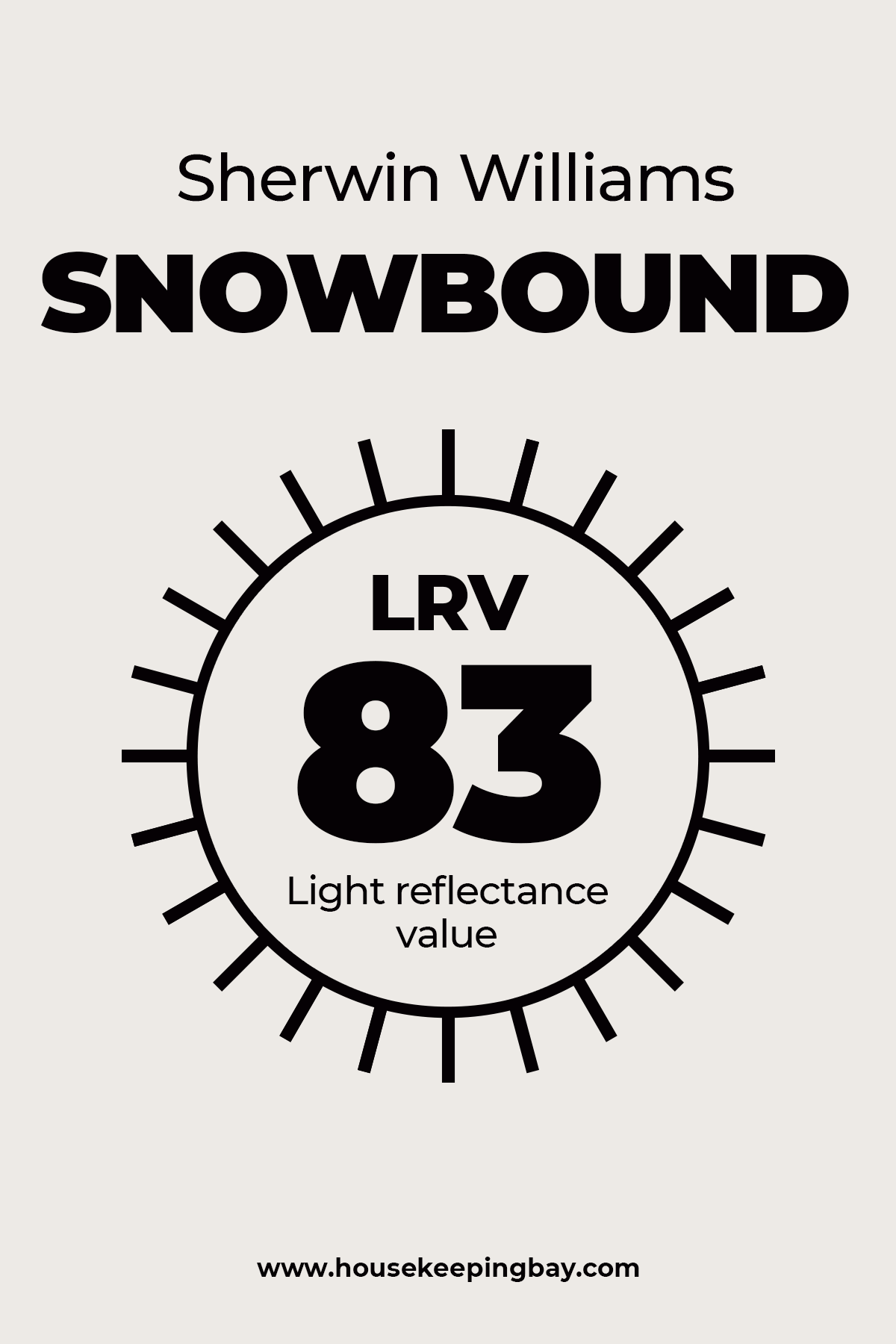 Sherwin Williams Snowbound | BETTER THAN ALABASTER?
What is LRV? Read It Before You Choose Your Ideal Paint Color
Coordinating Colors For the SW Snowbound Paint Color
When you start a painting project in your home, you want to know for sure what colors can be combined with each other and which ones should not be used together in the same room.
Like that, you will be able to avoid quite a common mistake when you have two different paints on the walls that don't fit each other at all or they look way too contrasting!
As for the SW Snowbound, this color is pretty versatile since it goes especially well with grays, whites, and even some beiges and greiges. And below you can check out the examples of good coordinating colors for Snowbound that Sherwin Williams brand recommends:
The first one is a warm gray and the second one has prominent purplish undertones in it. Both work with Snowbound ideally.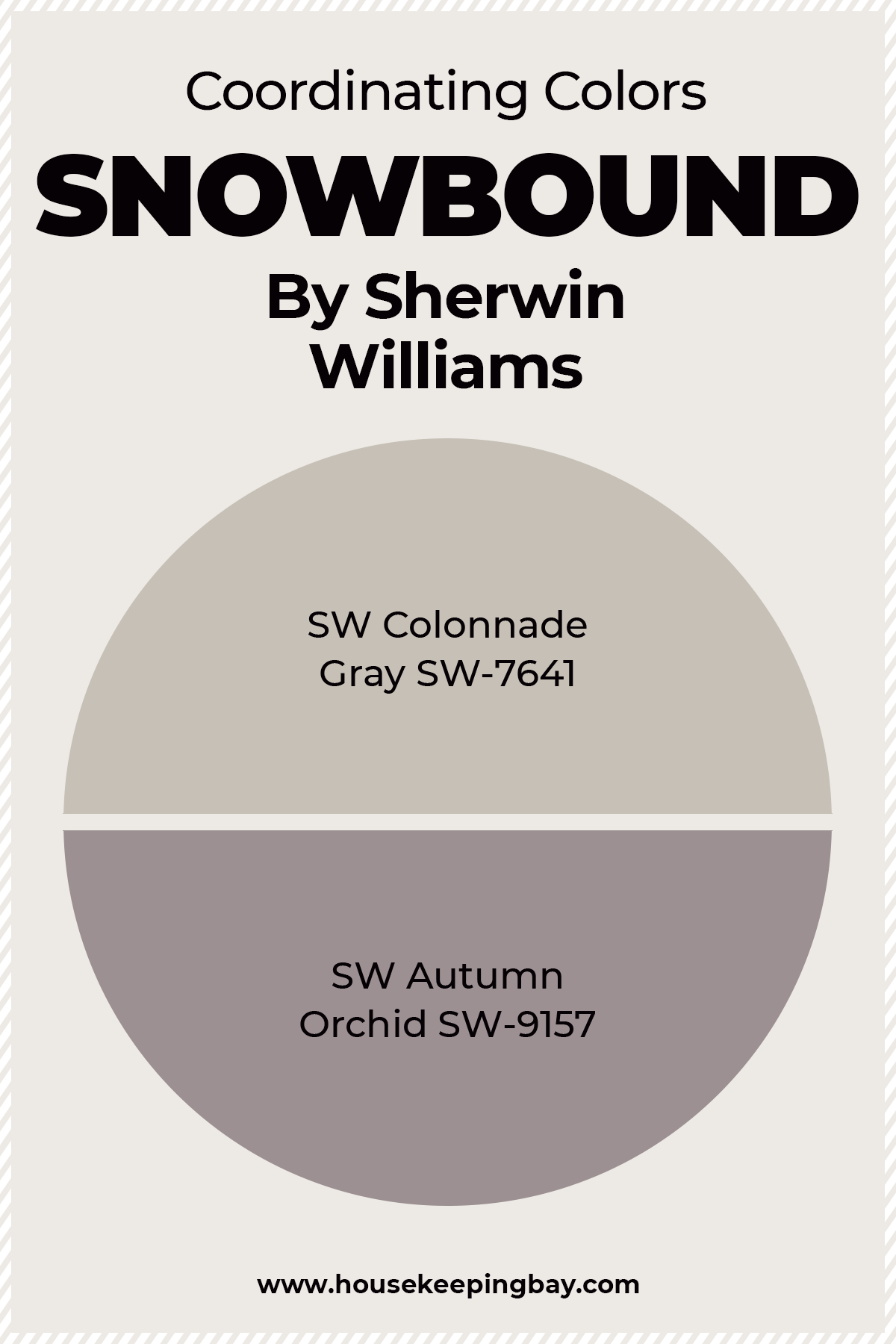 Like with every paint colour, We highly recommend using SAMPLIZE.  Samplize is a peel & stick paint sample that you can easily move around your room for over HALF THE COST of traditional samples – and they deliver right to your front door!
What Is the Best Trim Color For Snowbound SW-7004 by Sherwin Williams?
When it comes to choosing a trim color, white is almost always a win-win option.
However, with SW Snowbound, you might be wondering: can white be a trim color for another white?! In fact, yes! It can.
When using Snowbound in a room and looking for a good trim color, consider what effect you want to get as a result.
If your goal is to downplay the depth or undertones, then you should paint the trim and the doors with the same white as you have on the walls (meaning Snowbound).
However, in case you want to highlight the warmth of SW Snowbound color, you should pair it with a cleaner white color.
In particular, you can use the following white paints to use them as trim colors:
Sherwin Williams High Reflective White  (get a sample)
Sherwin Williams Chantilly Lace (get a sample)
No matter what your goal is, we would not recommend you use any warm whites along with Snowbound though! Their yellow tones will most likely react quite poorly with purple-pink in SW Snowbound color.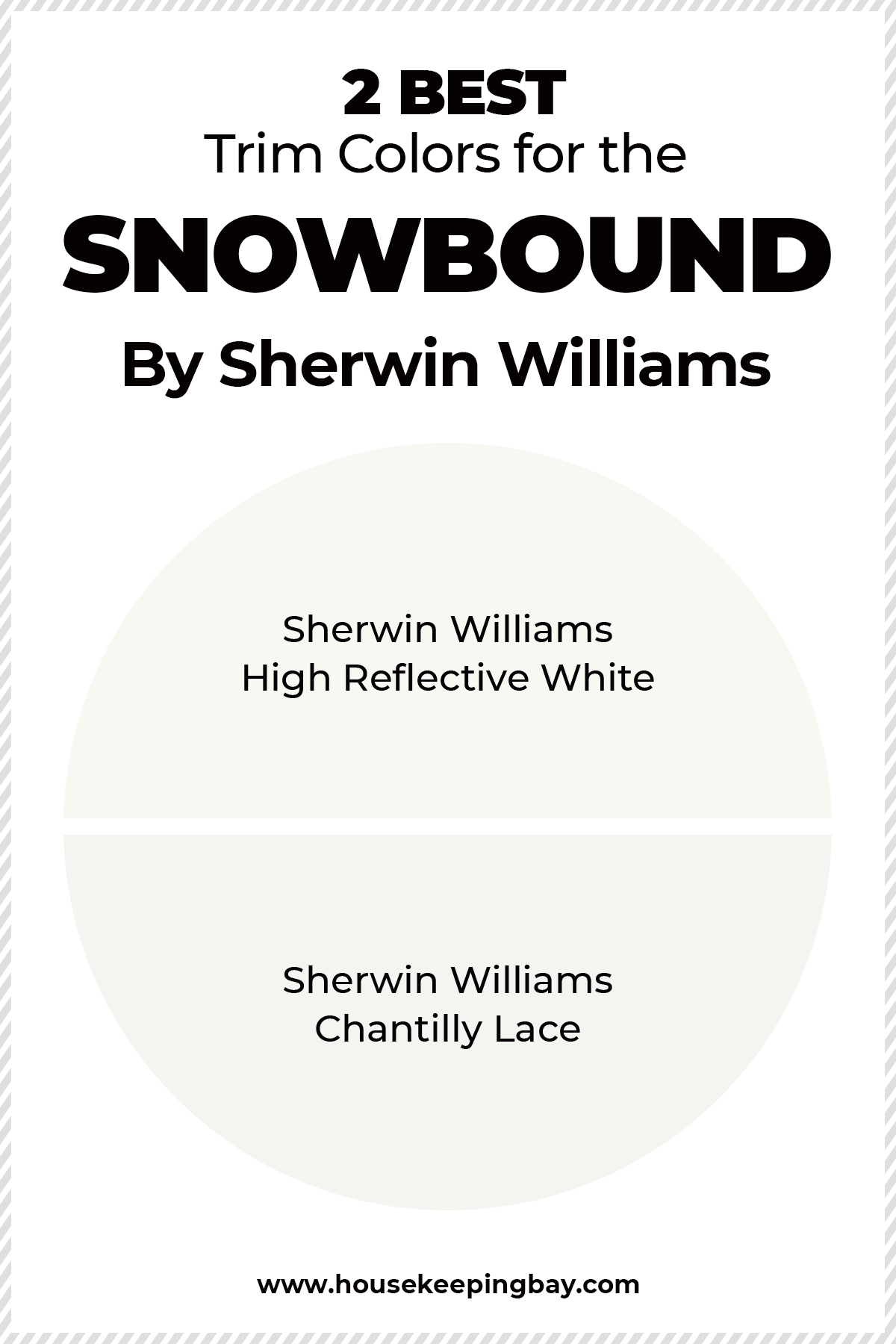 Where Snowbound SW-7004 Can Be Used In Your Home?
Even though Snowbound paint color by Sherwin Williams is a little bit tricky because of its warmth and taupe undertones, it still can be used rather widely in your home!
In particular, it will work well in many rooms and on quite many surfaces. And below, you can find where exactly this paint will do its best.
SW Snowbound For Bedrooms
For bedrooms, this is a perfect color since it creates a calming and tranquil atmosphere without turning it into a too stark and crispy white.
So even though you might think that white bedroom is a bit boring, don't forget that Snowbound works great with contrasting and bright colors as well.
So to make the space look more cheerful and add more color, incorporate colorful decor elements, such as cushions, curtains, carpets, duvet covers, etc.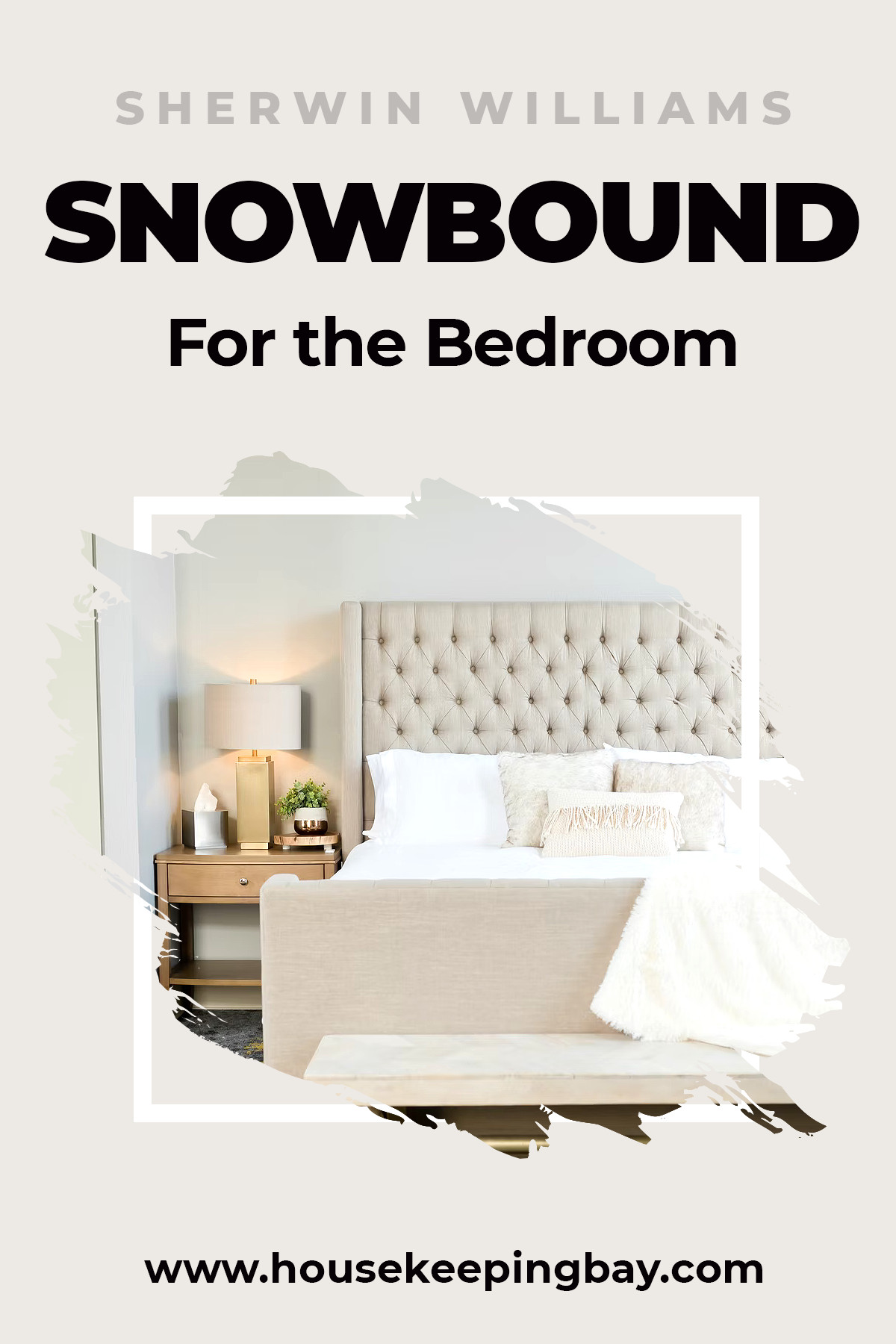 How Will SW Snowbound Work On Cabinets?
If you are wondering whether or not this color looks good on cabinets, we will not say no. However, you should consider treading carefully.
See, the thing is that, if we use this color on a room-to-room basis, it looks lovely, especially if it is paired with the matching color on the walls.
Nevertheless, on a larger scale (e.g. all the trim in your home), you may find that it kind of limits you in case you want to reach out beyond the color preferences of this white.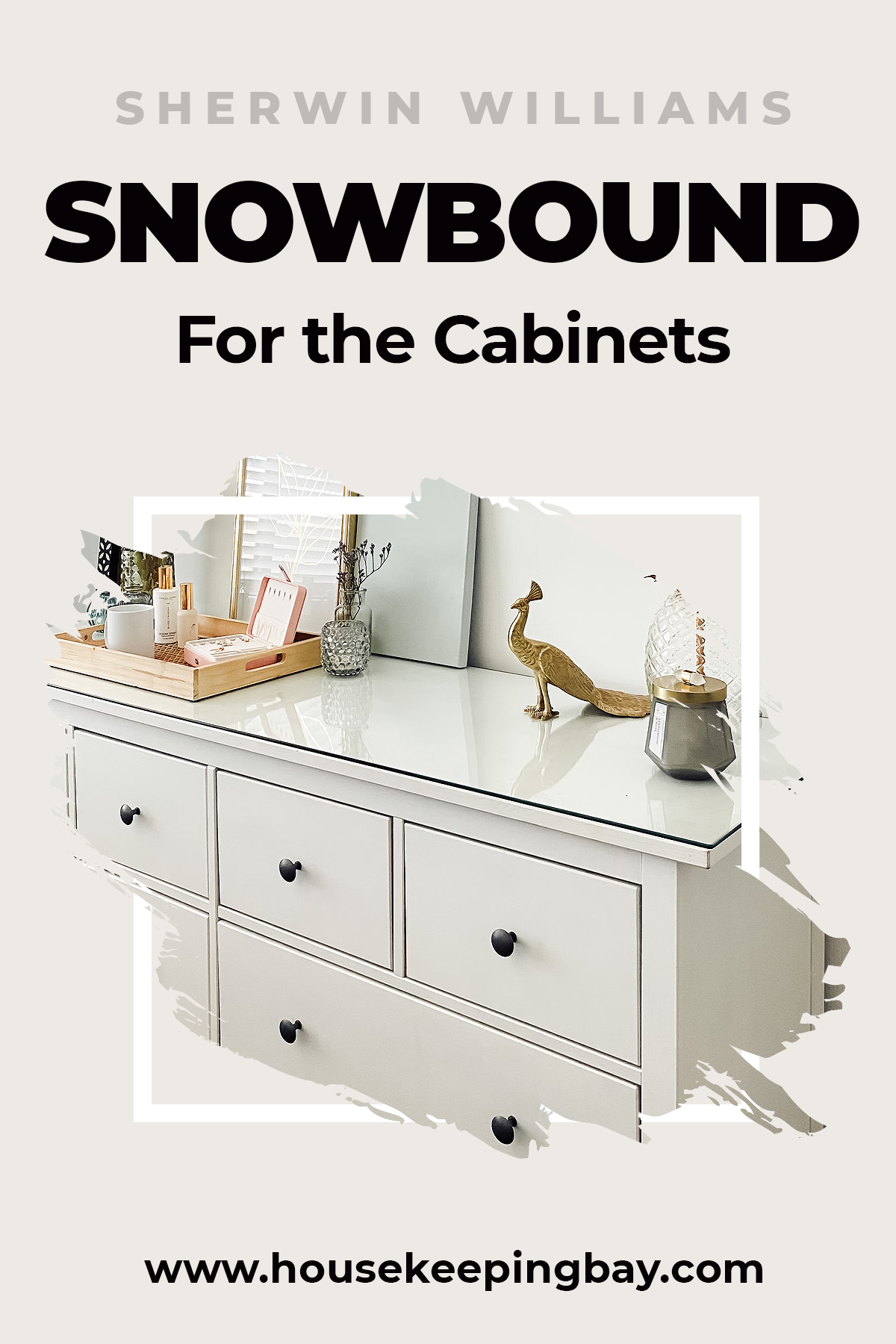 Snowbound In Your Kitchen. Is It a Good Choice?
For the kitchen, this white is a good pick. It will not give the space that cold whiteness, but also, it will not turn into a buttery-yellowish white.
However, we still recommend you consider the type of lighting you have there to make sure that the walls will look exactly the way you want.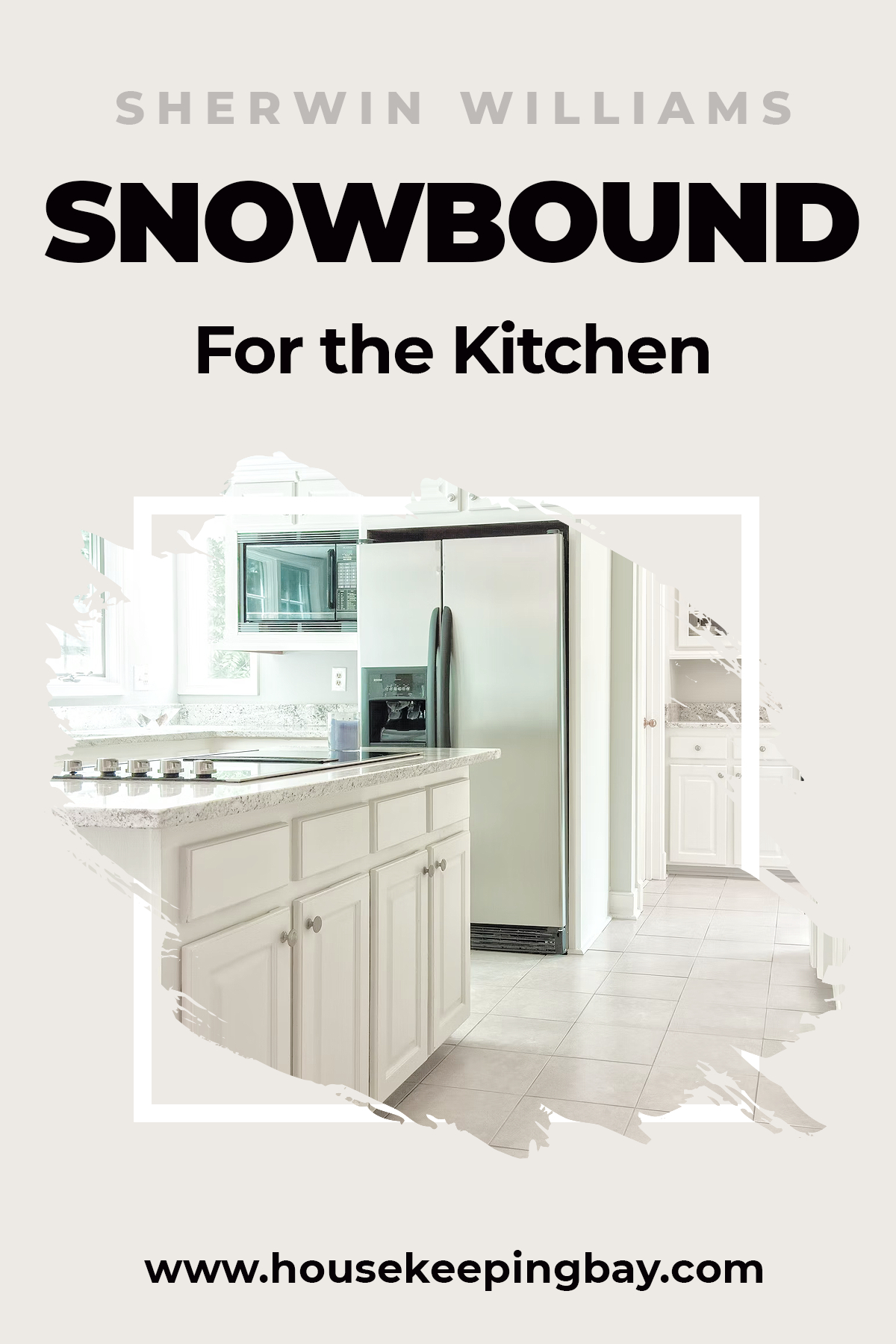 Can SW Snowbound Used On the Exterior Walls?
There is one more useful feature of this paint color: it can be used both indoors and outdoors. However, if you decide to paint your exterior walls with Snowbound, consider the light you mostly have outside.
And also, remember about its undertones! When applied outdoors, the paint may "hide" them, but it doesn't mean they disappear.
So what you should do is to sample this color with the existing one, and place the poster board between the two to see the difference better.
Unless your entire house is already stark-white, Snowbound will look perfectly white in comparison to any other color.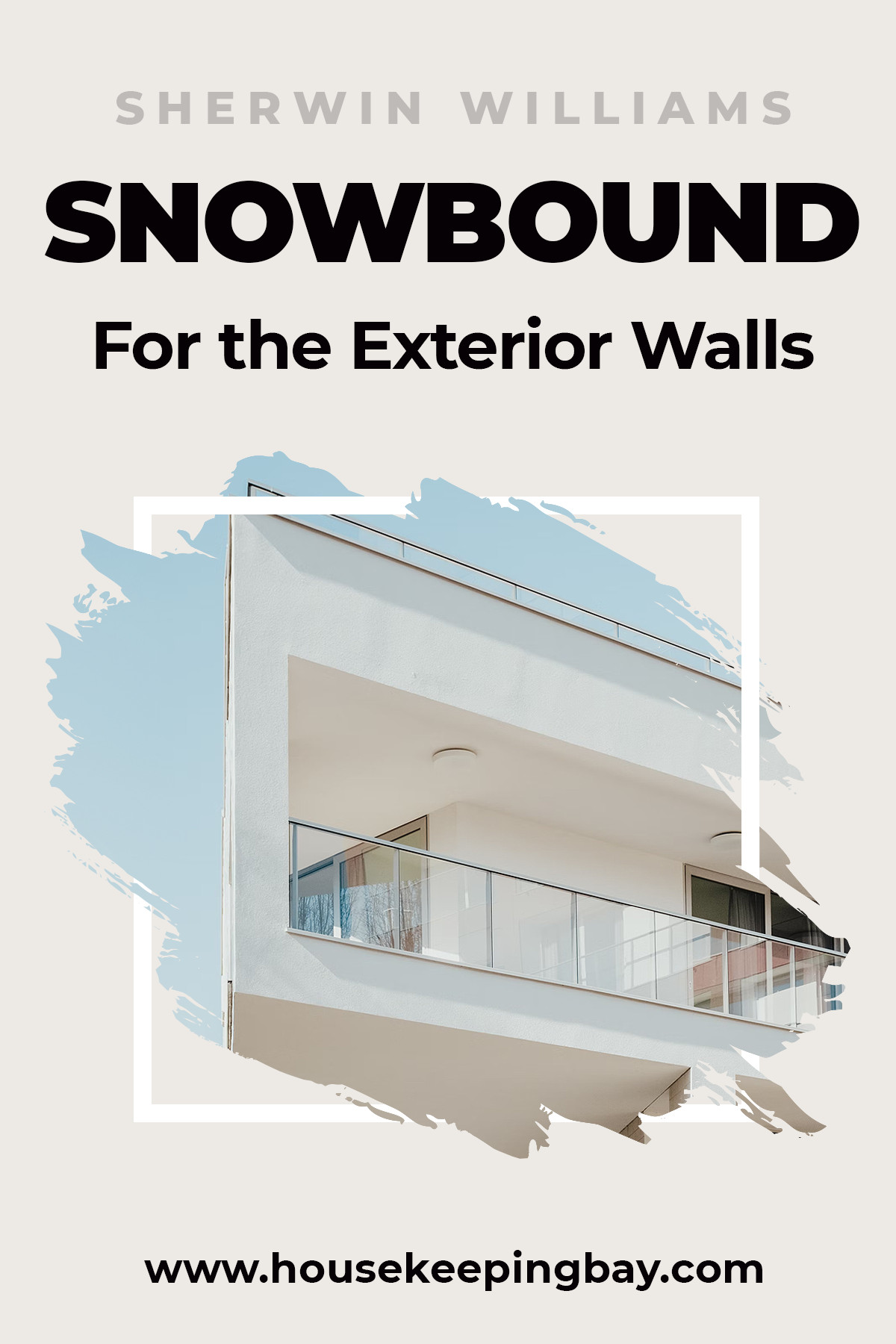 Like with every paint colour, We highly recommend using SAMPLIZE.  Samplize is a peel & stick paint sample that you can easily move around your room for over HALF THE COST of traditional samples – and they deliver right to your front door!
Colors That SW Snowbound Can Be Used With
What colors would go with Sherwin Williams Sea Salt?
If you are also curious about this issue, we suggest you check out a few pairs of colors we have prepared below.
Like that, you will see what colors would look better with Sea Salt than others.
Snowbound vs. Alabaster
Alabaster is creamier with even some greige tones in it whilst Snowbound looks almost like a very light gray beside it.
Also, Snowbound looks cooler than a more warm-toned Alabaster, so these two won't create a harmonious combo. (get a sample of Alabaster)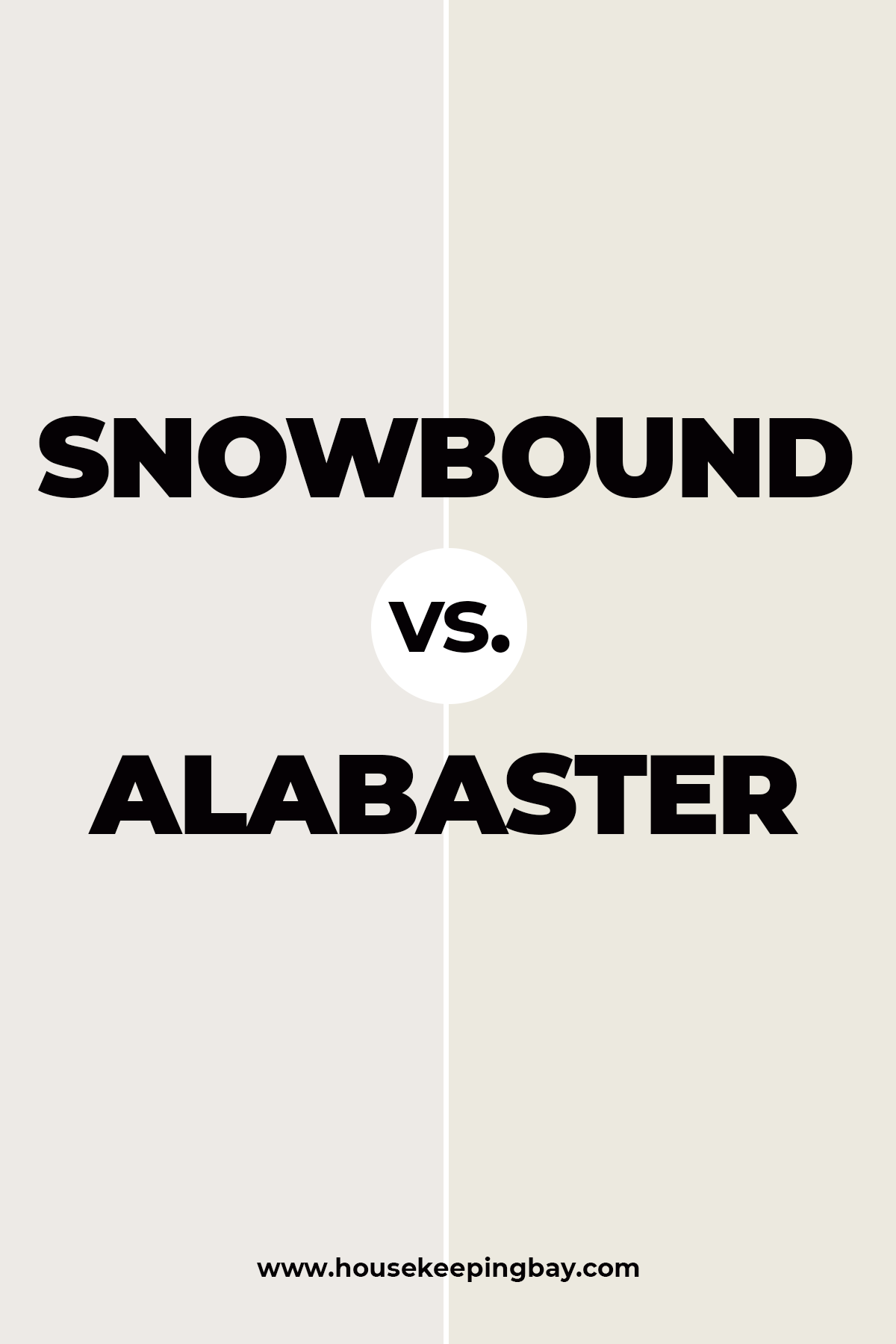 Snowbound vs. Chantilly Lace
Chantilly Lace reveals its light greenish undertones when put together with Snowbound.
Snowbound, in comparison, looks more like a light gray with a very slight, almost barely visible hint of purple in it.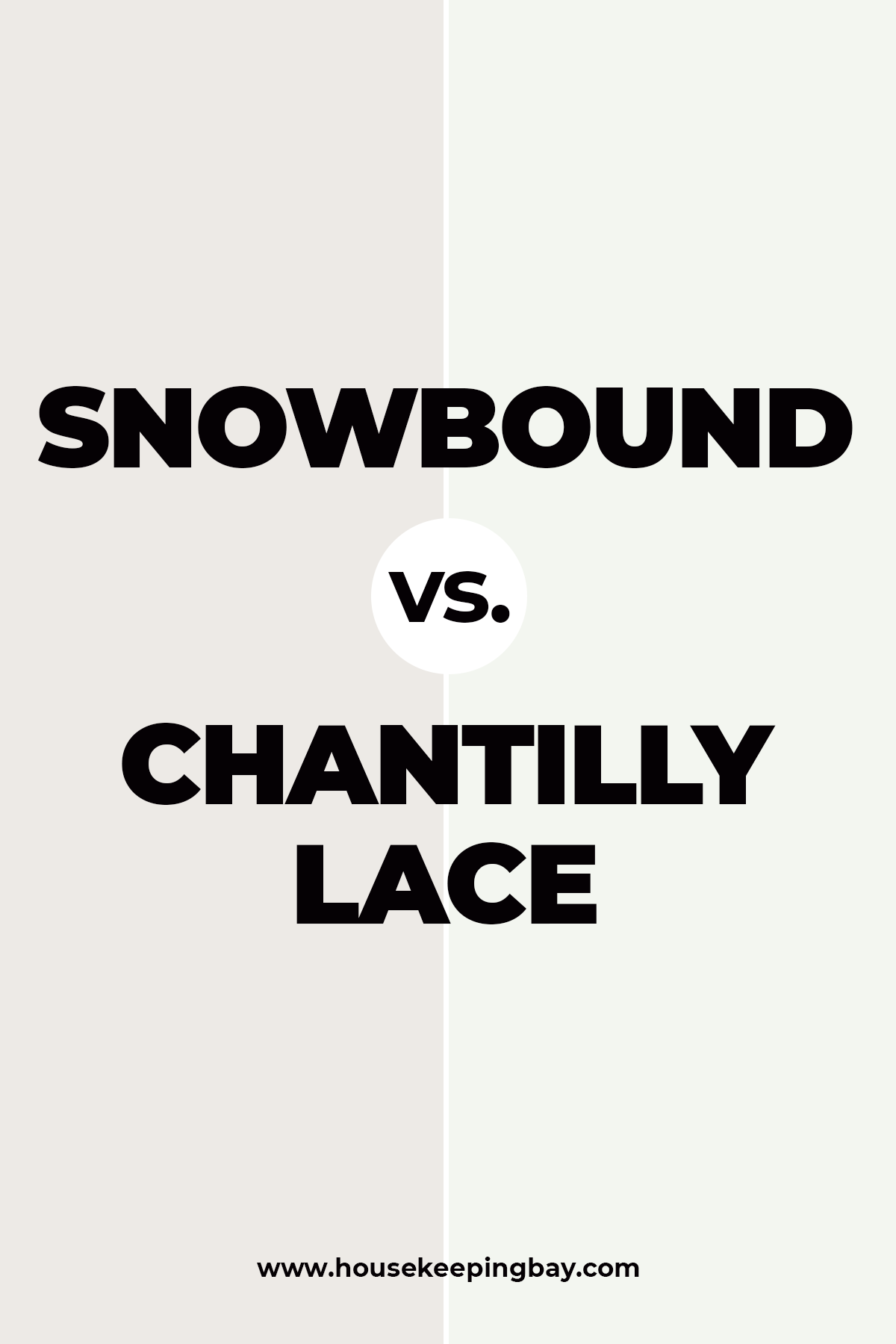 Snowbound vs. Dover White
Not a good match indeed! Dover White, despite having a word white in its name, looks almost yellowy beige in comparison to Snowbound!
Too warm and with too prominent yellow undertones. Snowbound seems almost gray next to it. (get a sample of Dover White)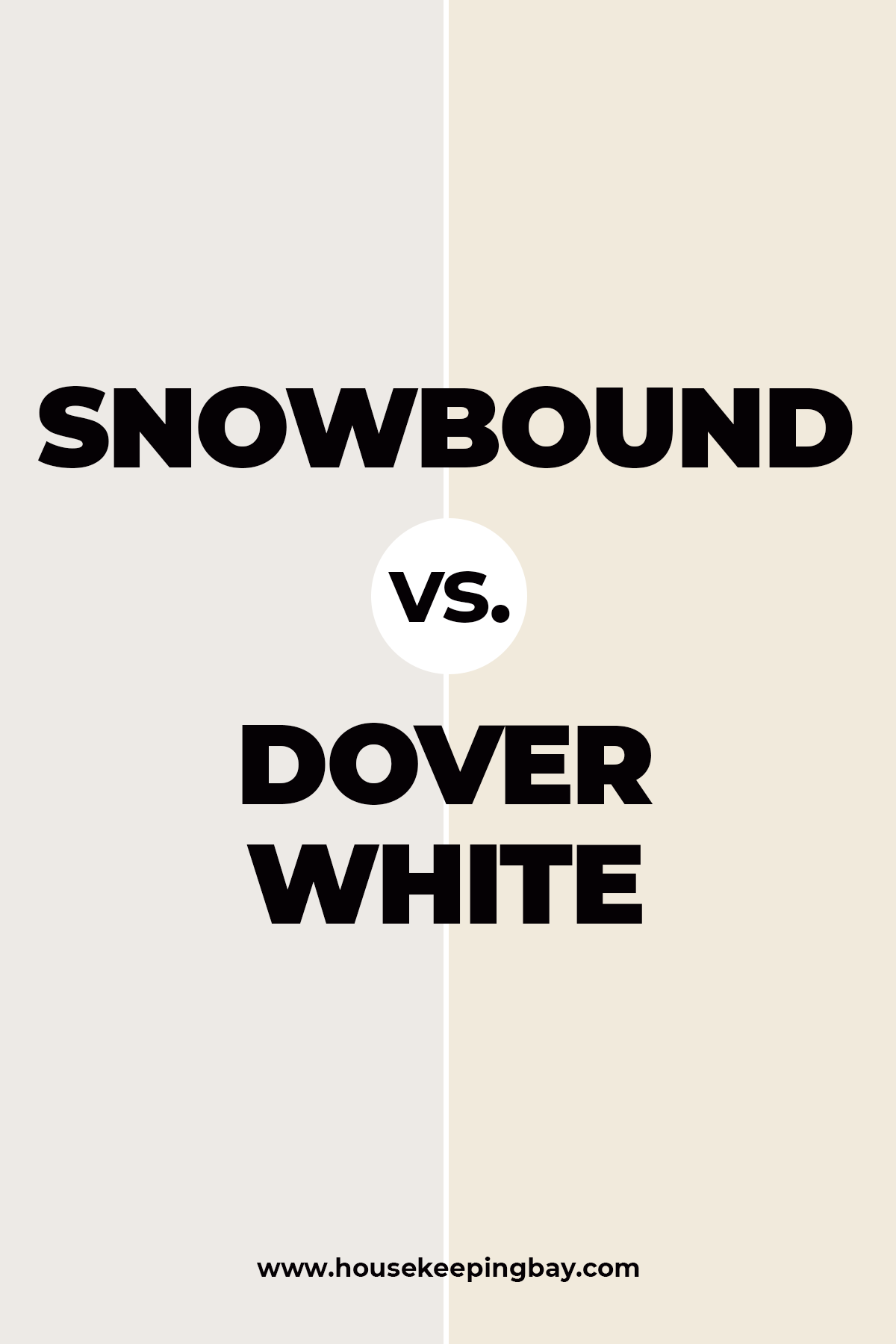 Snowbound vs Eider White
Well, these two can be a good match. Especially if paired with a clear white.
Snowbound is lighter than Eider White, with more of its light-gray hue being revealed.
Whilst Eider White reveals more of purplish undertones mixed with gray hue. (get a sample of Eider White)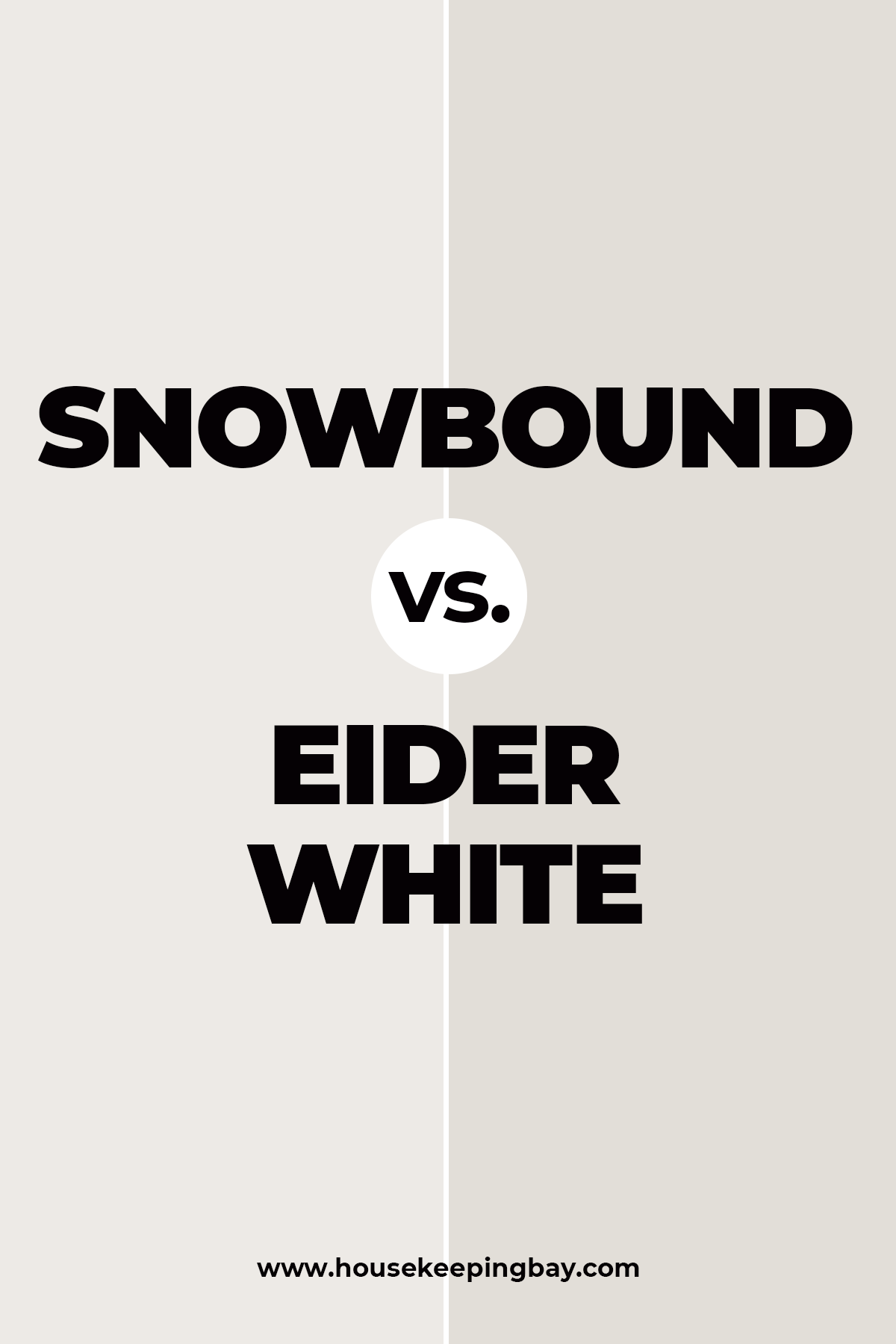 Snowbound vs White Dove
White Dove is another light color, but unlike Snowbound, it has more greige undertones in it that make it look warmer. (get a sample of White Dove)
And even though both are more or less equal in terms of warmth, they won't look well together in the same room.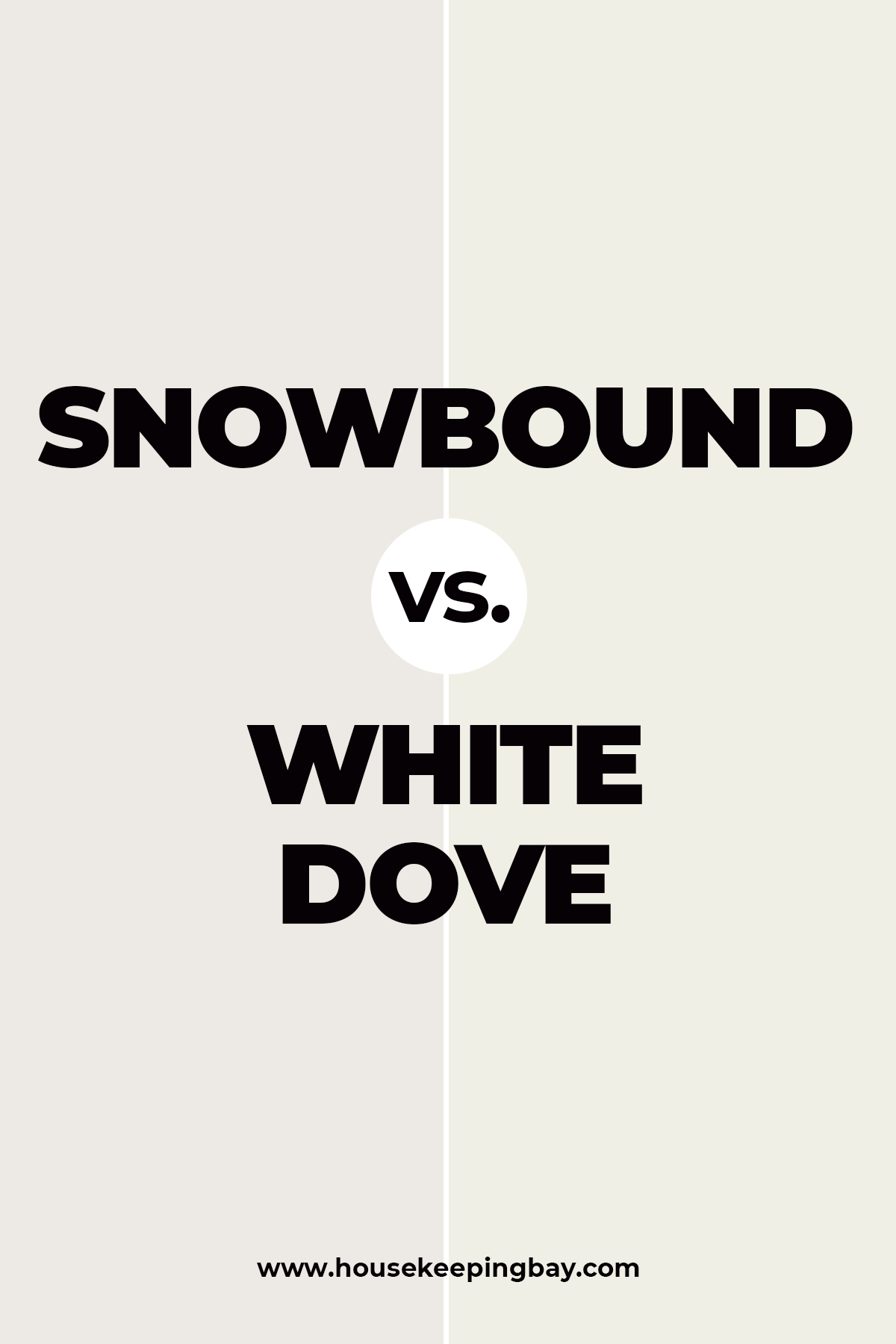 Well, ladies and gentlemen, today you have learned more about paint colors.
Get a sample of SNOWBOUND (get a sample from Samplize )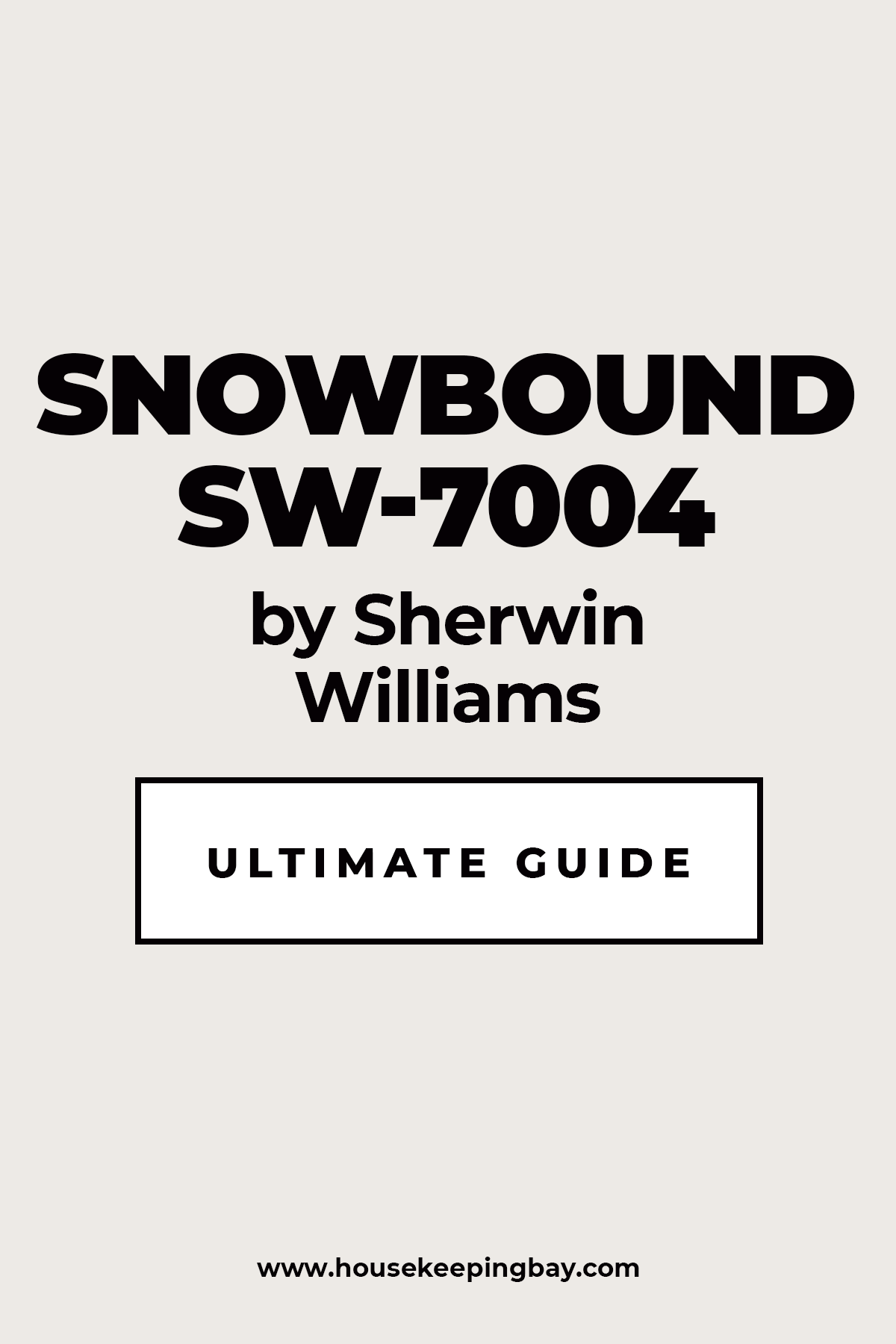 With these recommendations and information, you will now be able to find a proper use for the SW Snowbound color in your home and combine it with other colors like a professional!
Frequently Asked Questions
⭐ Does Snowbound go with Repose Gray?
⭐ Will Snowbound work with warm and cool wall colors?
⭐ Is Snowbound a warm color?