Melinda Sherween
Follow: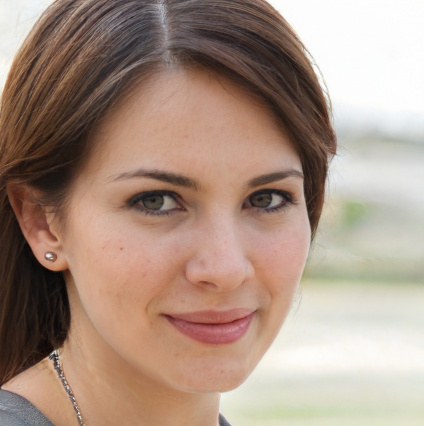 Melinda Sherween
Melinda worked as an art consultant and Home Designer for eight years in total. As an art consultant, she was first employed in a local art gallery in San Francisco where she was responsible for picking the most suitable artwork for her clients depending on their goals and budget. At this job, Melinda showed herself as a confident specialist and a true art lover with exceptional taste and artistic sense. Melinda is a passionate author of Housekeeping Bay and we are really happy that she is our Expert.
---
Expertise: Decoration and Home Design
Education: Academy of Art University in San Francisco

---
Experience
Melinda has shown herself as a passionate and talented professional in the art and interior design. With excellent taste and a sharp eye for colors and color palettes, she was able to pick the most suitable color combinations for each home she worked with.

As a Home Designer, she worked with private customers and helped them to organize and create their interiors according to their needs and wishes. Melinda's experience in the artistic sphere allowed her to create very unique and custom interiors that made her a well-known and appreciated specialist among the clients.

Thanks to her skills and proficiency level, Melinda is highly popular among homeowners, and she is often invited to consult on different interior design cases all around the United States! She had several special orders that required high proficiency since owners wanted very unusual design solutions. Nevertheless, Melinda managed to fulfill their needs.

Melinda is also a hard-working and enthusiastic Home Designer! She keeps on consulting and helping people to turn their homes into masterpieces, although she is constantly studying, improving her skills, and gaining more knowledge on the subject. Melinda is a frequent guest at different Interior Design master classes and seminars. She is always learning the recent trends in this sphere to stay tuned and be able to meet the client's needs.

Melinda is also a passionate learner and explorer of the interior design traditions of different cultures around the world. Over the past few years, she has been studying the traditions and customs of different nations and cultures regarding the way of home interior decoration and organization. It helps Melinda to offer unique and custom ideas to her customers if they want to try something new in their homes.

We are very happy to have such a specialist as Melinda as a part of our team! She has a sharp eye for interiors, and she is truly in love with her job! She is also very creative and is able to meet even the trickiest requirements of her clients! Thanks to her vivid imagination, deep knowledge of interior design theory, and the topic in general, and of course, thanks to her passionate approach to work, she always does her best to meet the needs and dreams of her clients, no matter their budget!

With such a professional, our readers can be sure they get the most updated and trendy tips and recommendations on interior design topics.
---
About Housekeepingbay
Housekeepingbay is a platform where we are talking about home and house renovation. Also we try to suggest actual design patterns and trendy paints and colors for your daily inspiration. Our main goal is that you can find your daily renovation inspiration with us.