White is one of the few colors that we use in our homes almost all the time. It is versatile and relatively easy to incorporate into interiors in terms of cooperation with other colors. So even if you have no idea of what color theory is, using white will always be a win-win option for you.
But today, we would like to introduce you to a white color called High Reflective White by the Sherwin-Williams brand to show you how versatile and complex this seemingly simple color can be.
You will learn what undertones this particular white color has, how it reacts to light, and how this shade of white may work in different house rooms. Also, we will explain what colors are best to be sued to coordinate it and what shades of white you should consider as similar colors.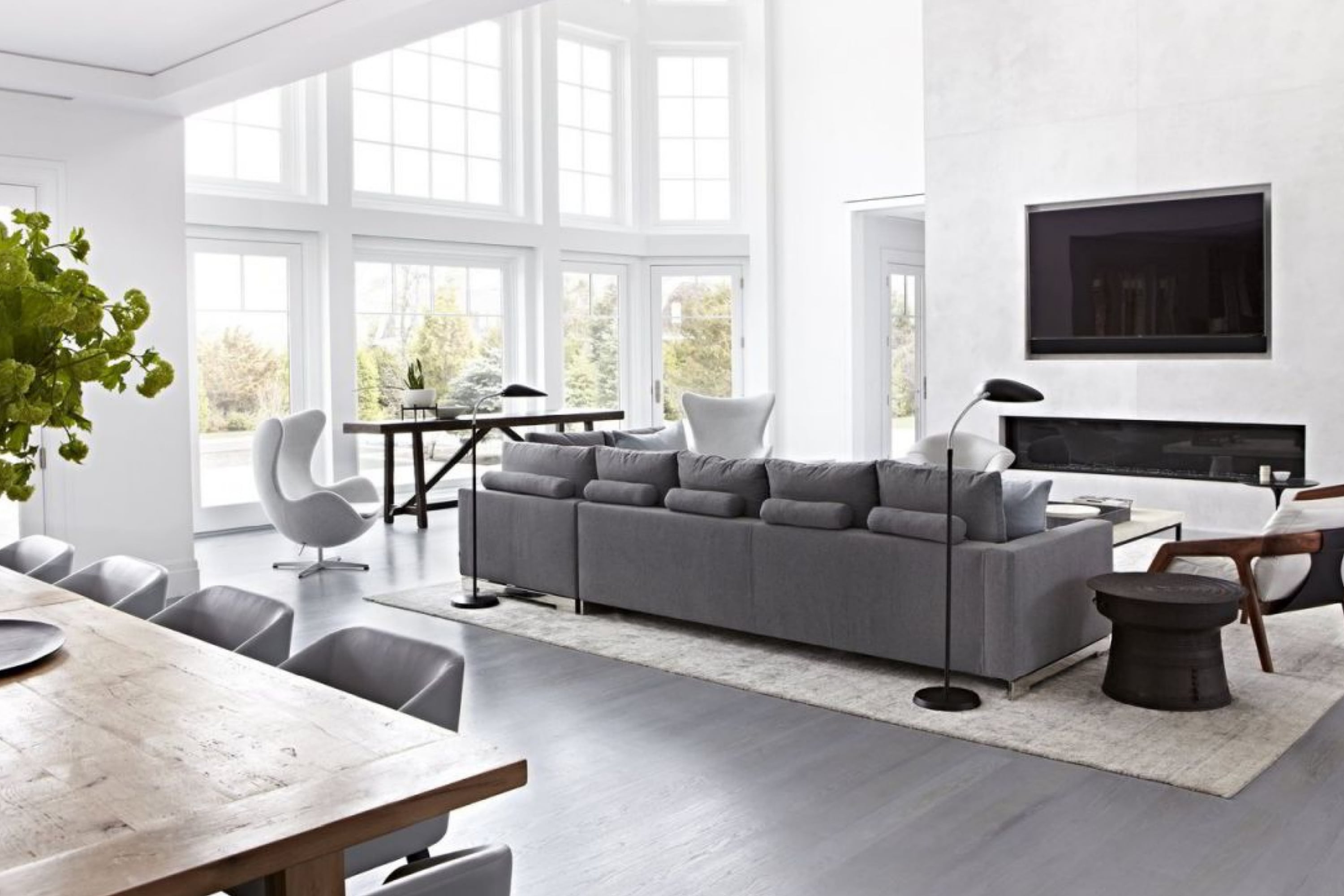 What Kind Of White Is High Reflective White SW-7757?
All whites are different, and some of you might be surprised to hear that. Instead, we are used to the idea that white is a versatile and universal color that looks the same and reads the same on any surface we apply it to. However, this is not like that at all.
As Encycolorpedia says, if you take a look at SW High Reflective White paint color, you will see that, although it is white, it is pure white with no visible undertones. The company describes it as its brightest white paint color that looks classic and timeless. Being pure white, SW High Reflective White makes a room look clean and airy.
However, keep in mind that it's not the best color for painting over other shades to hide them since SW High Reflective White doesn't hide well! Instead, it takes on the influence of surrounding shades and can reflect them.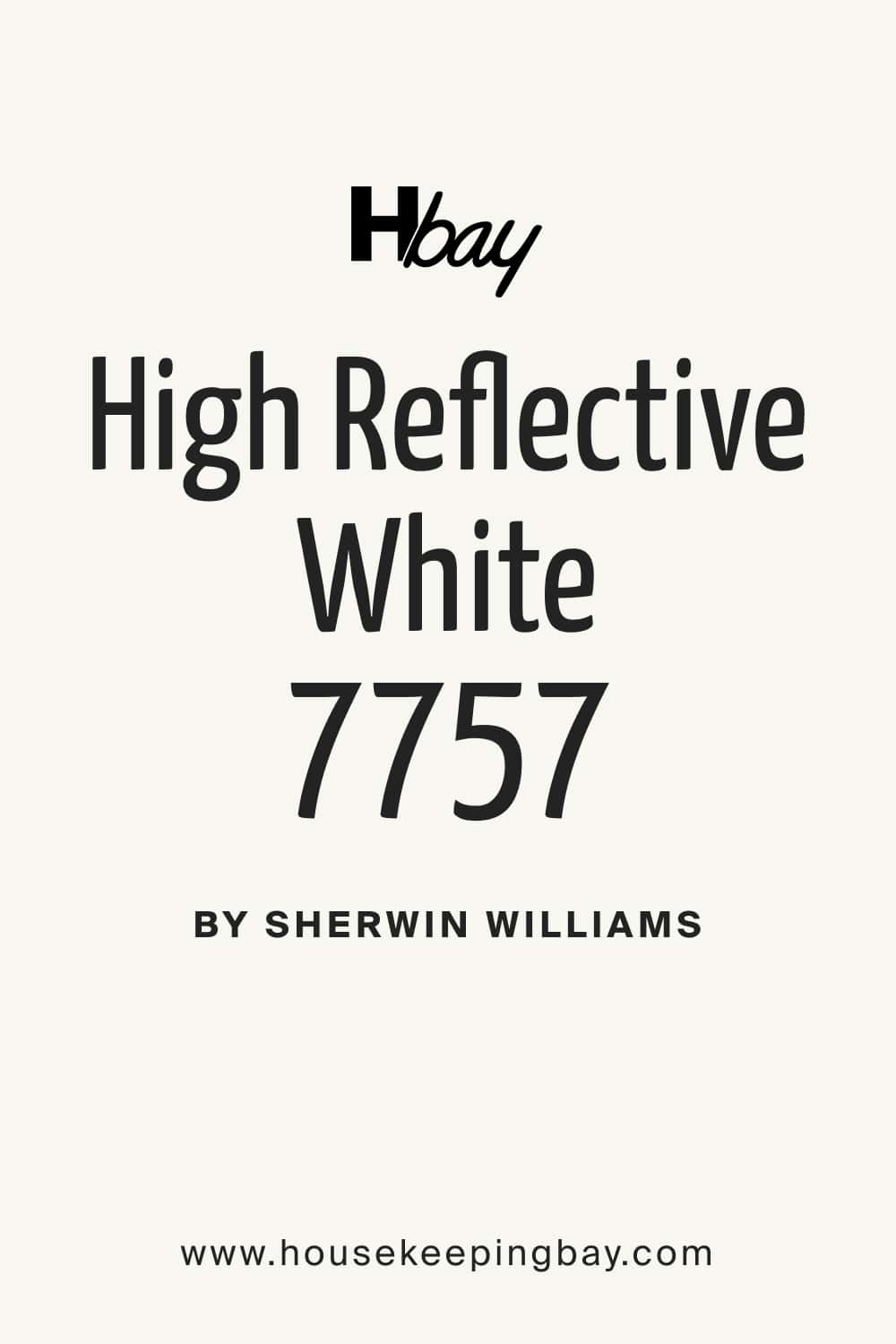 High Reflective White SW-7757 Undertones
It is essential to know what undertones paint color has when you are choosing the proper color for your home. Undertones are crucial in perceiving the paint color. Depending on them, your entire space may look and feel differently.
Moreover, it is often rather challenging to figure out precise undertones of a particular color because they are often not seen at first sight and only come out in certain types of light or are surrounded by specific colors.
Speaking of SW High Reflective White, the trick about this color is that it has no visible undertones. It means that this white will read very clean and pure on your walls or other surfaces you decide to use it on. But keep this in mind: if you have a lot of color in the room, this white will reflect that color.
As a result, it may look like it has undertones of that shade!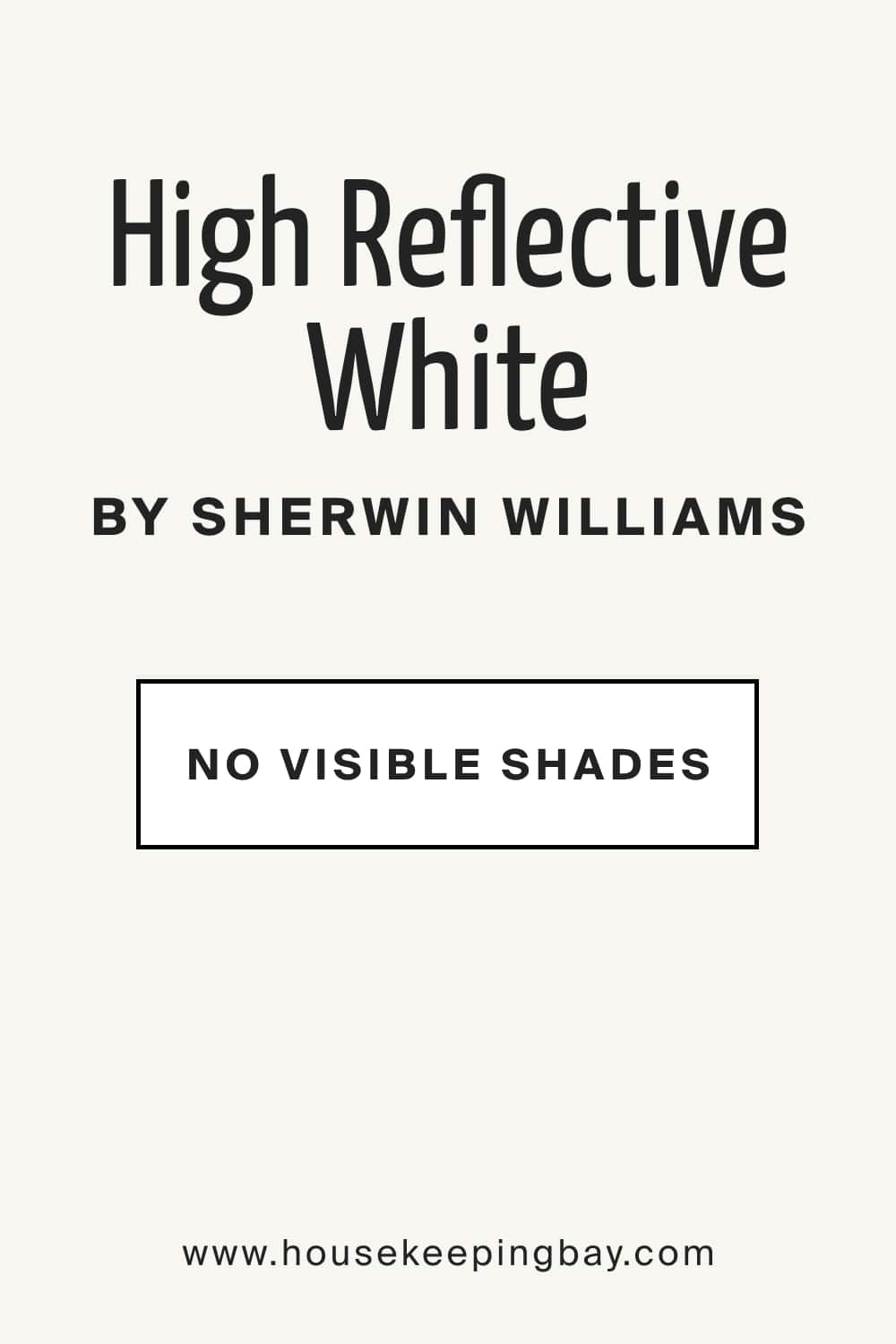 SW High Reflective White Coordinating Colors
It is very important to know what colors can be used to coordinate the color on the walls. Being aware of proper coordinating colors, you can create a more harmonious color palette in your space. For SW High Reflective White, the following paint colors can be used as coordinating colors:
SW Favorite Tan
SW Underseas
Also, note that SW High Reflective White is neutral, which means it can pair well with almost any color. However, if you pair it with beige, consider using a warmer white. That's because the contrast between beige and pure white may look too stark.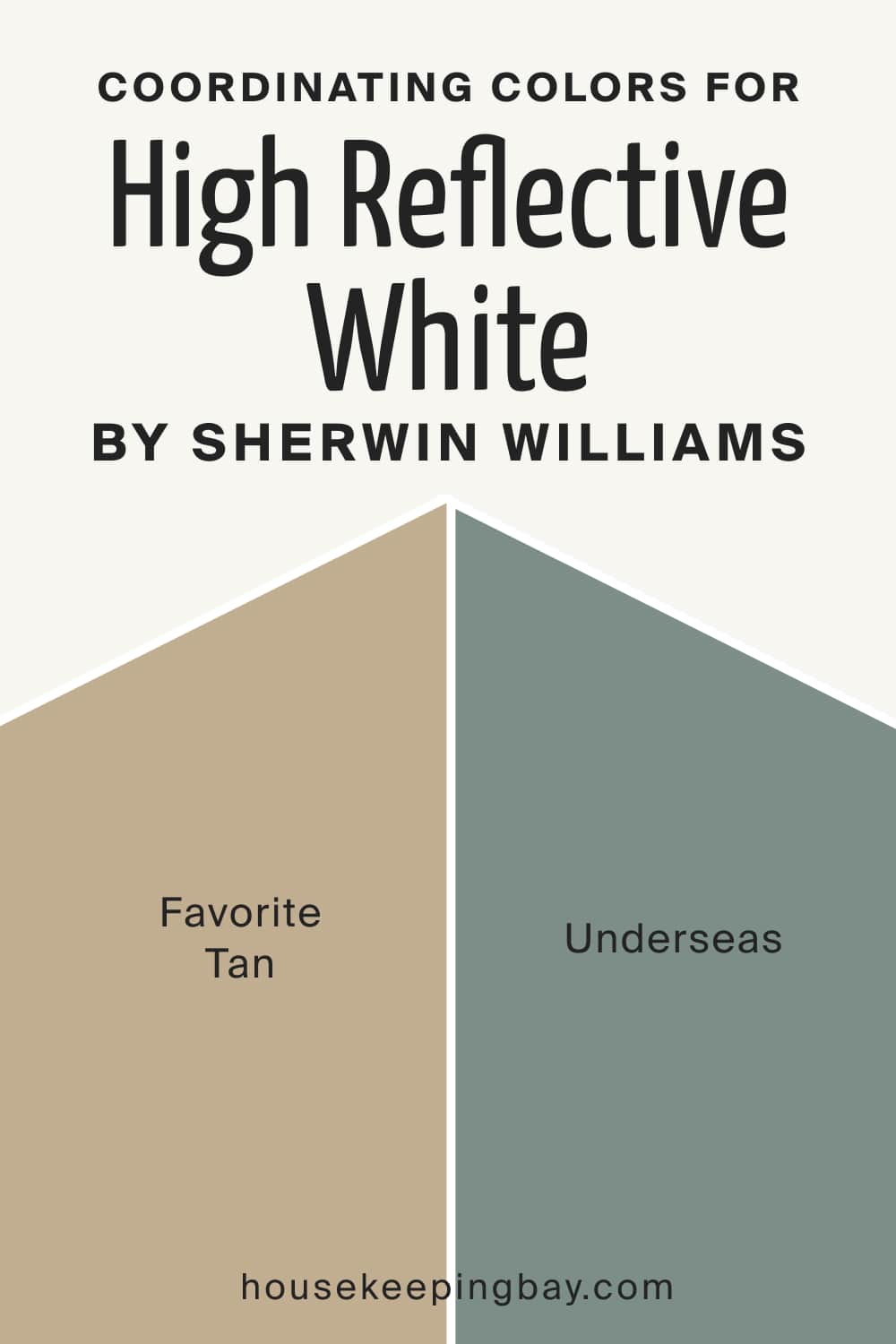 How Does Lighting Affect SW High Reflective White?
Before you paint your walls, you need to know what LRV the color has. It will help you to tell in advance how this color will read on the walls and how it may change the appearance of the room.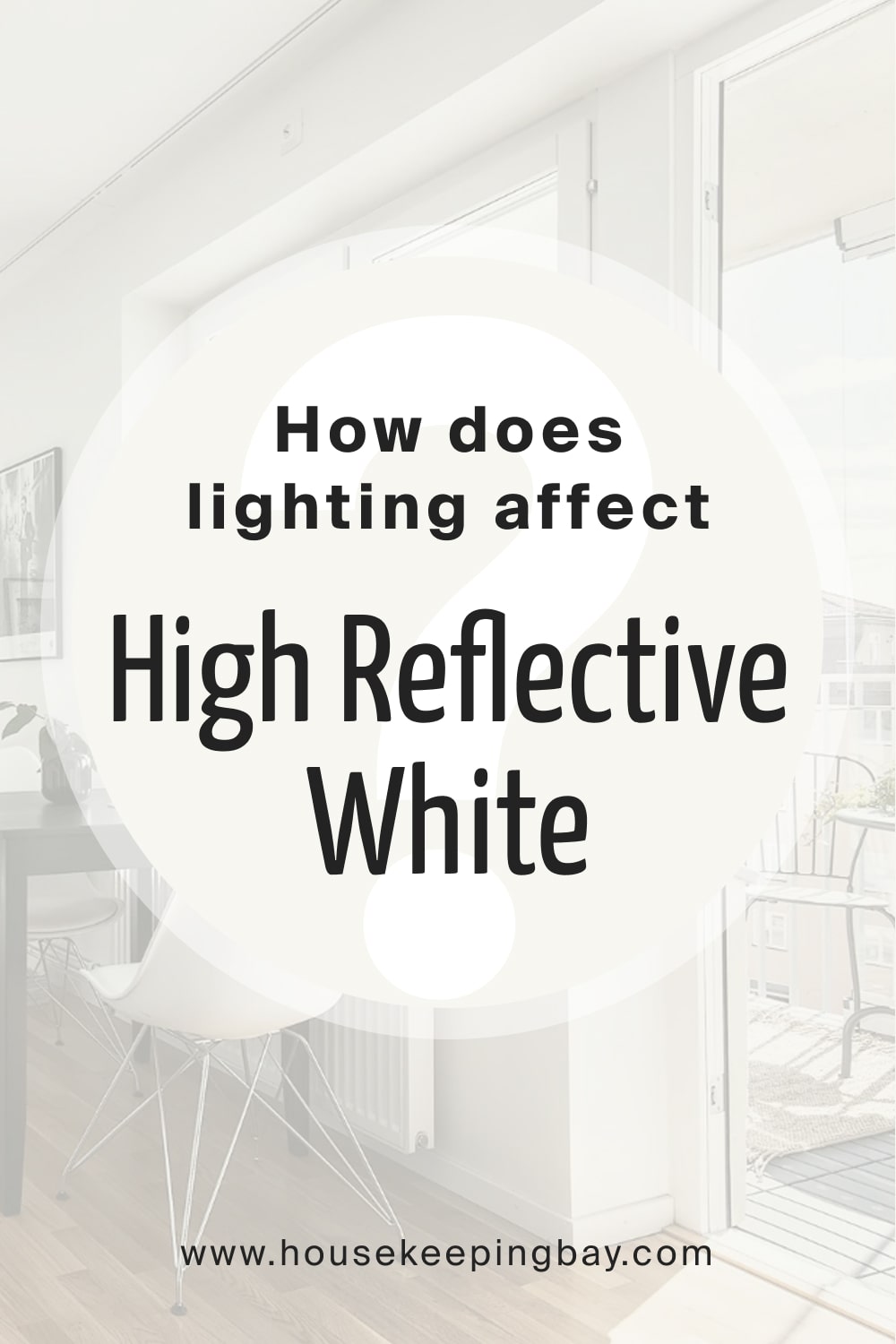 LRV is Light Reflectance Value. It is a measurement that shows how much light the color reflects when it is used on the wall. The LRV scale ranges from zero (which stands for black) to 100 (which is pure white), so the higher the LRV value, the lighter the color.
SW High Reflective White paint color has an LRV of 93, which makes it a very bright white. Thanks to this, you can use it in rooms that need to feel larger and airier. Also, it will be an excellent color choice if you want to add a bit of crispness to the room.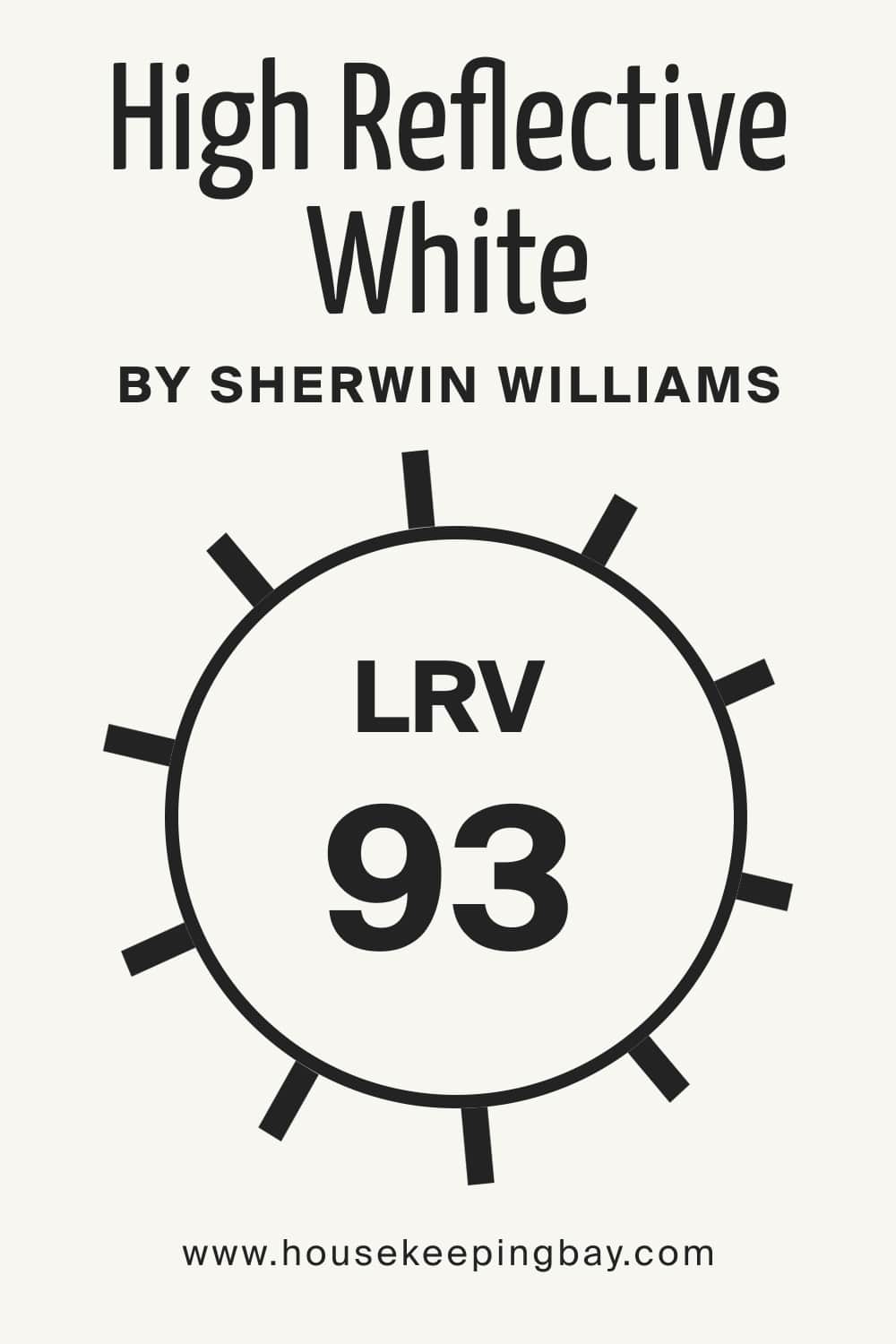 What is LRV? Read It Before You Choose Your Ideal Paint Color
Is SW High Reflective White a Warm or a Cool Color?
Although SW High Reflective White doesn't have undertones and is basically considered neutral, it can read both cool-toned and warm-toned depending on other colors in the room. But most of the time, SW High Reflective White leans to the cooler end of the color spectrum.
This is why it goes very well with other cool-toned colors like blues, greens, or purples.
What's the Best Trim Color?
This color is so versatile that you can use it for your trim and molding with no fear. Yes, you can use the same white color both on your walls and trim, and be sure it will work great! This is one of the benefits SW High Reflective White comes with.
By using this color on the walls and trim, you will blend undertones well together. Besides, it will be easier for you to pair this color with other colors in the room. You just need to ensure you create contrast, which can be achieved by selecting different sheens. For example, if you use an eggshell finish on your walls, consider using a glossy finish for your trim.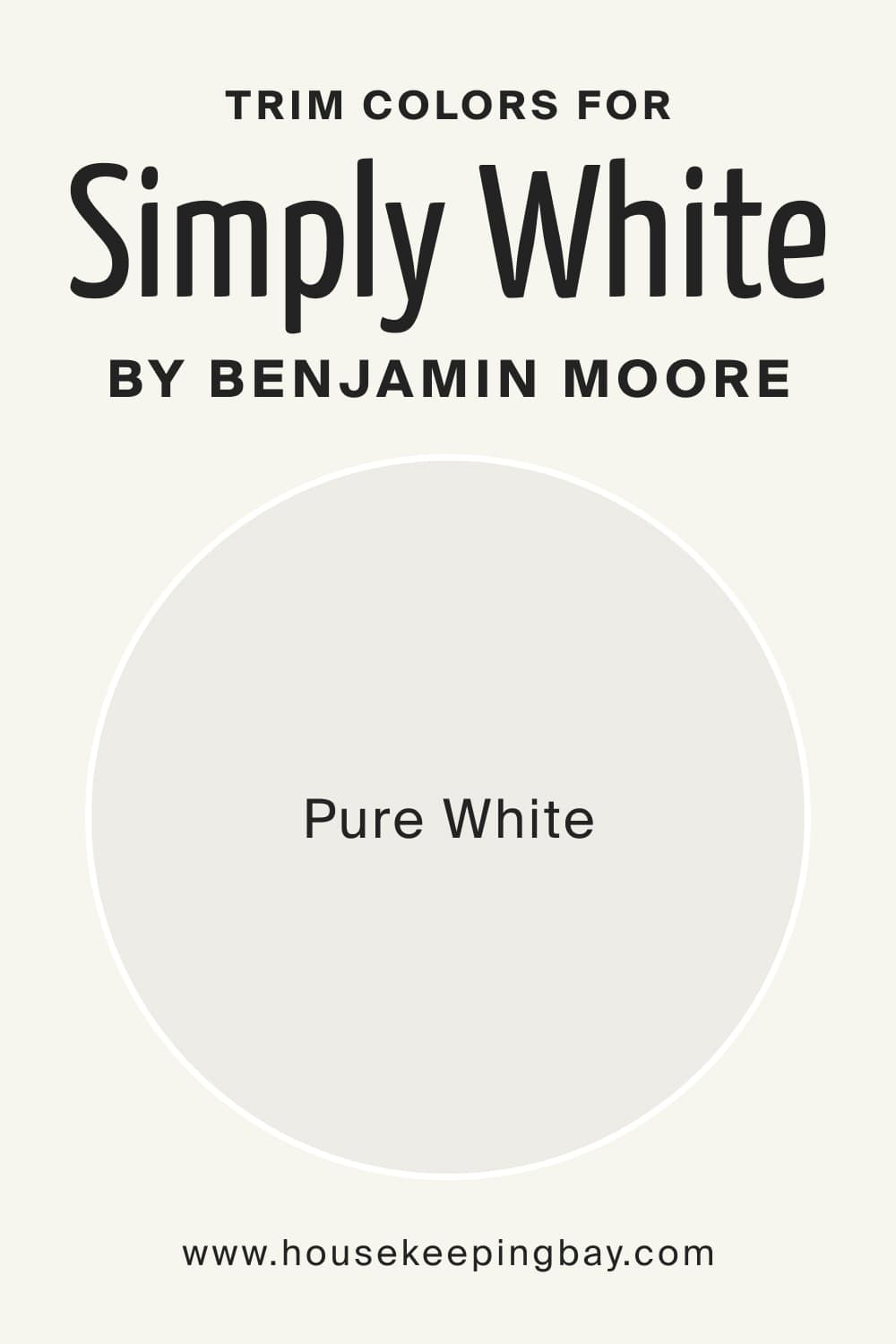 Paint Colors Similar to SW High Reflective White
When you start a home painting project, it is good to know what similar colors can be used on your walls instead of the color you initially chose. That's because you might change your opinion and decide you need a slightly different shade of it. Or you might realize the undertones are wrong, and you need other ones to match the color palette of the room.
Anyway, even for whites, it's good to have a couple of alternative colors at hand to use as substitutes. For SW High Reflective White, these can be used instead:
Behr Ultra Pure White
PPG Delicate White
Valspar New Ream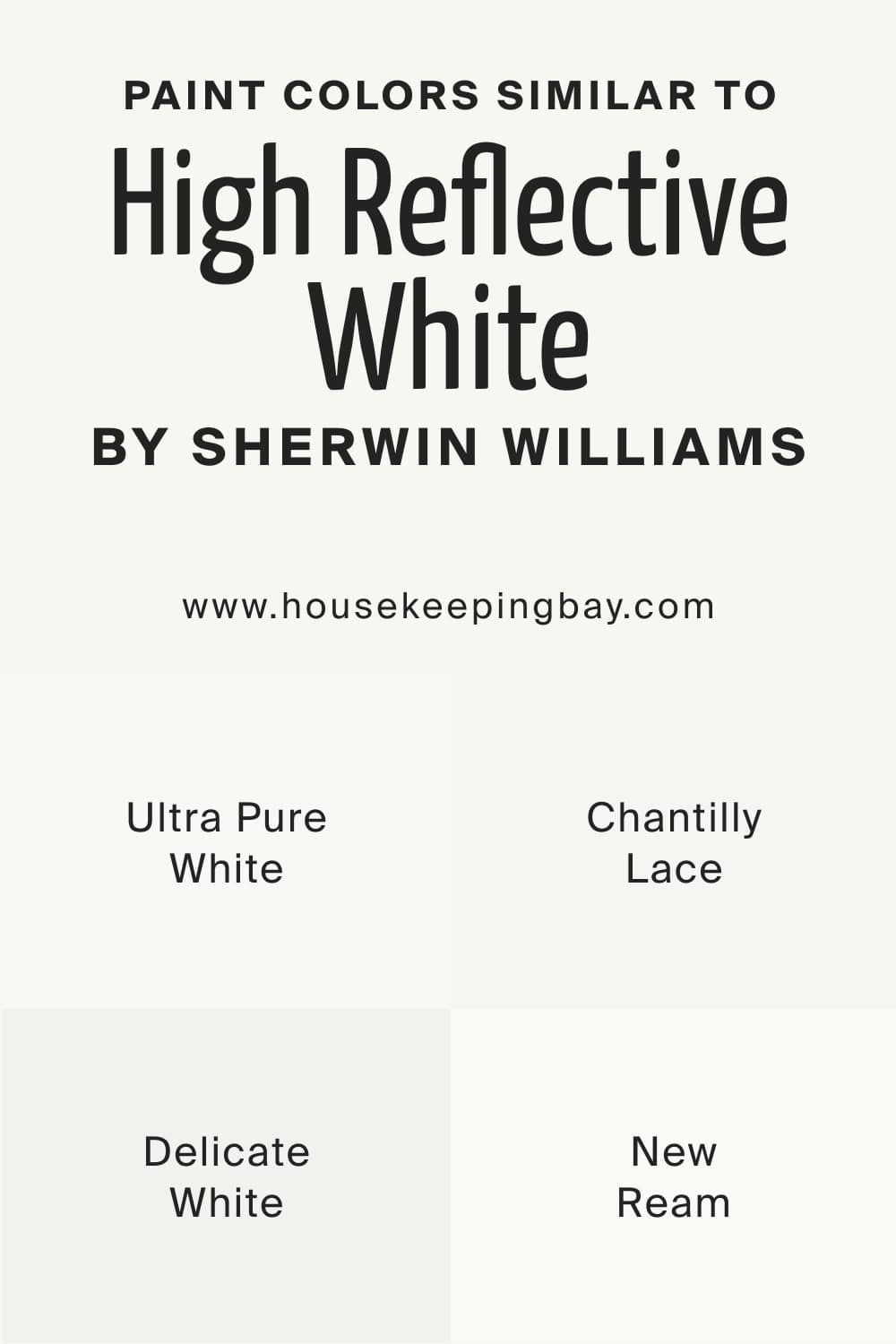 Colors That Go With SW High Reflective White
Since this white is considered neutral, it means you can use it with pretty much any color in your home. However, there are colors that will look better when you pair them with the SW High Reflective White paint color.
SW Tricorn Black
SW Gray Screen
SW Grizzle Gray
SW Hinting Blue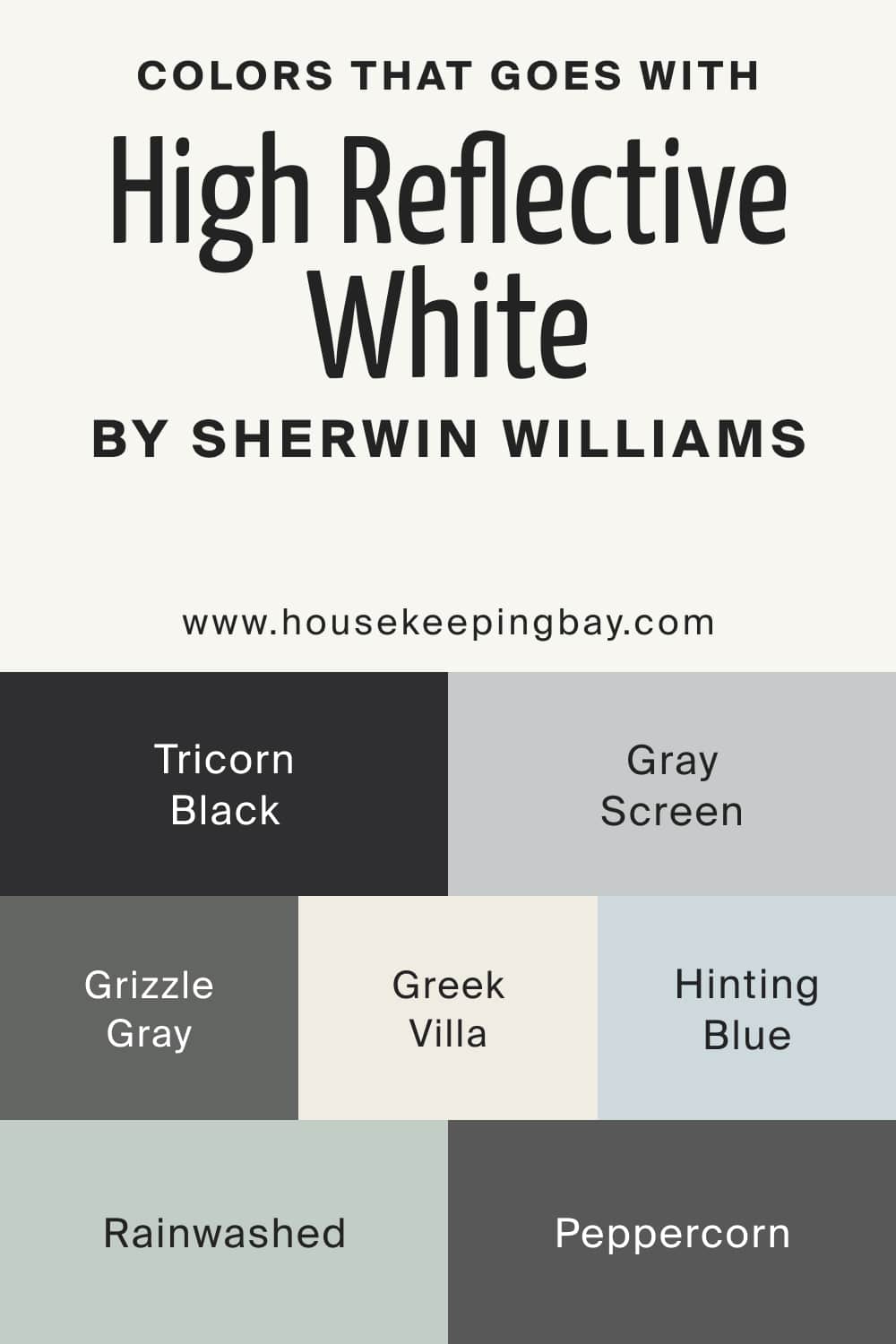 Where to Use High Reflective White SW-7757 In Your Home?
To use any paint color correctly, you need to understand how it will work in each room of your home. And since not all of us can imagine how exactly specific colors may look in different lighting surrounded by other colors, we have described a few variants for you below.
High Reflective White SW-7757 in the Living Room
This color will work great in your living room, no matter its size. In a large room, it will add a crisp note that will make the entire space read more cool-toned and airy. In a small room, this white will bring in that very-needed freshness and space to make it look bigger.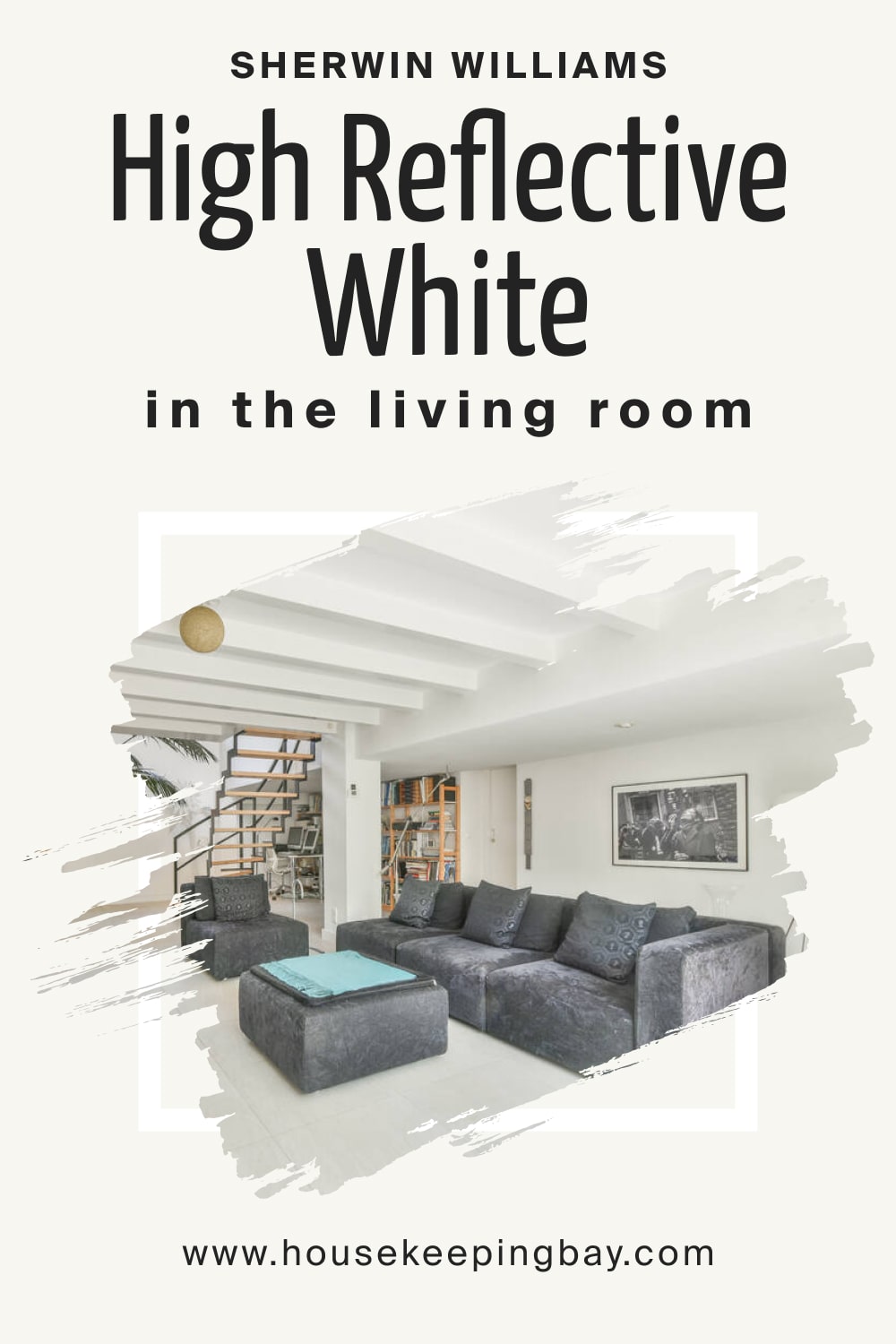 High Reflective White SW-7757 and Bedroom
Since SW High Reflective White is a stark color that is cool-toned, you should use it carefully in your bedroom. For example, note that if you use this pure white on your bedroom walls, the color will become emphasized in natural lighting even more.
As a result, the room may look very clean, and we would even say sterile. On the other hand, this is a perfect color to create a very airy, sunny bedroom if you add the correct colors to warm this cool-toned white a bit.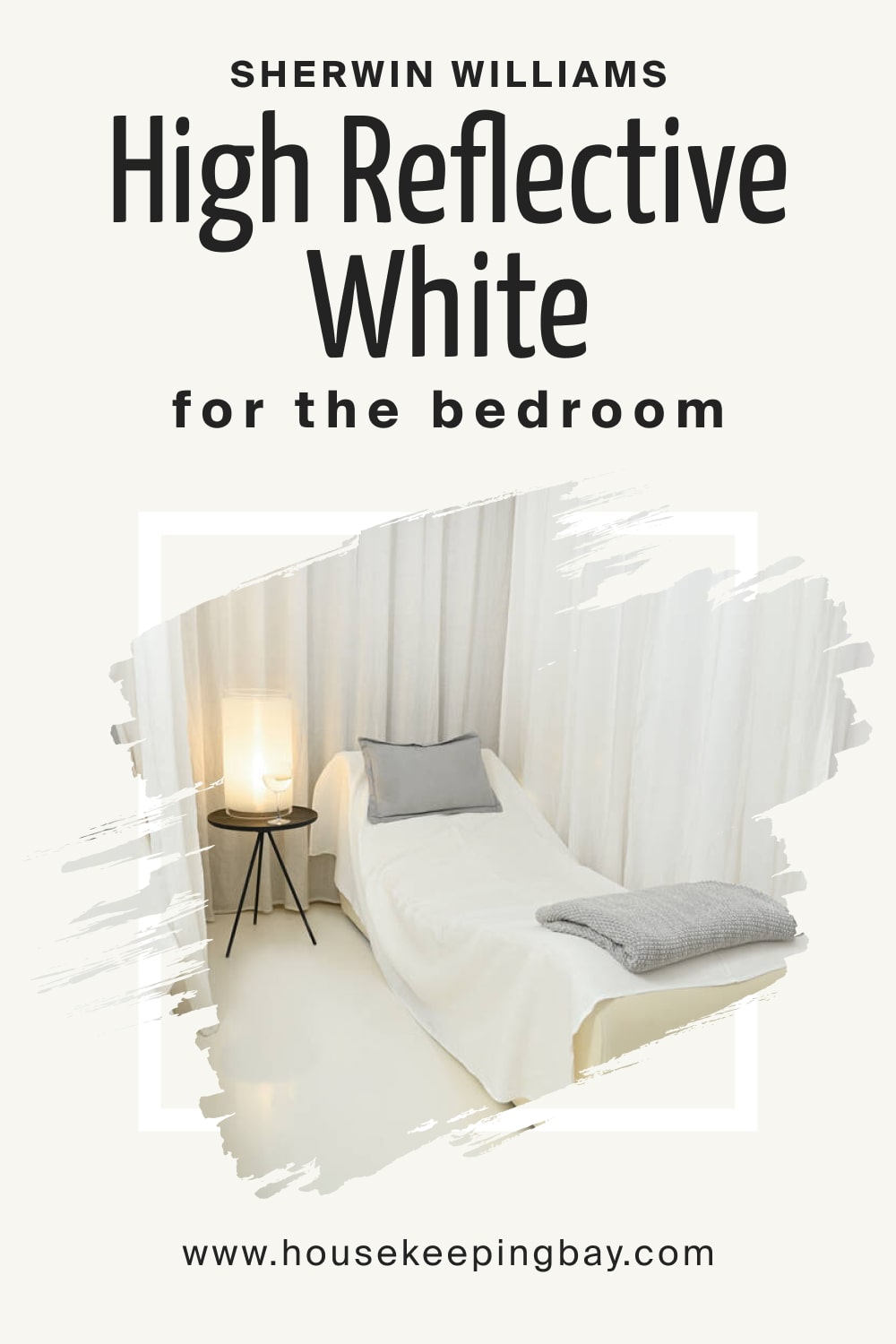 Kitchen and Kitchen Cabinets of High Reflective White SW-7757
SW High Reflective White is a beautiful color choice for kitchen cabinets, especially if there are materials in your kitchen like marble or white subway tile. Consider using this pure white color for an all-white kitchen because it will look stunning and classy!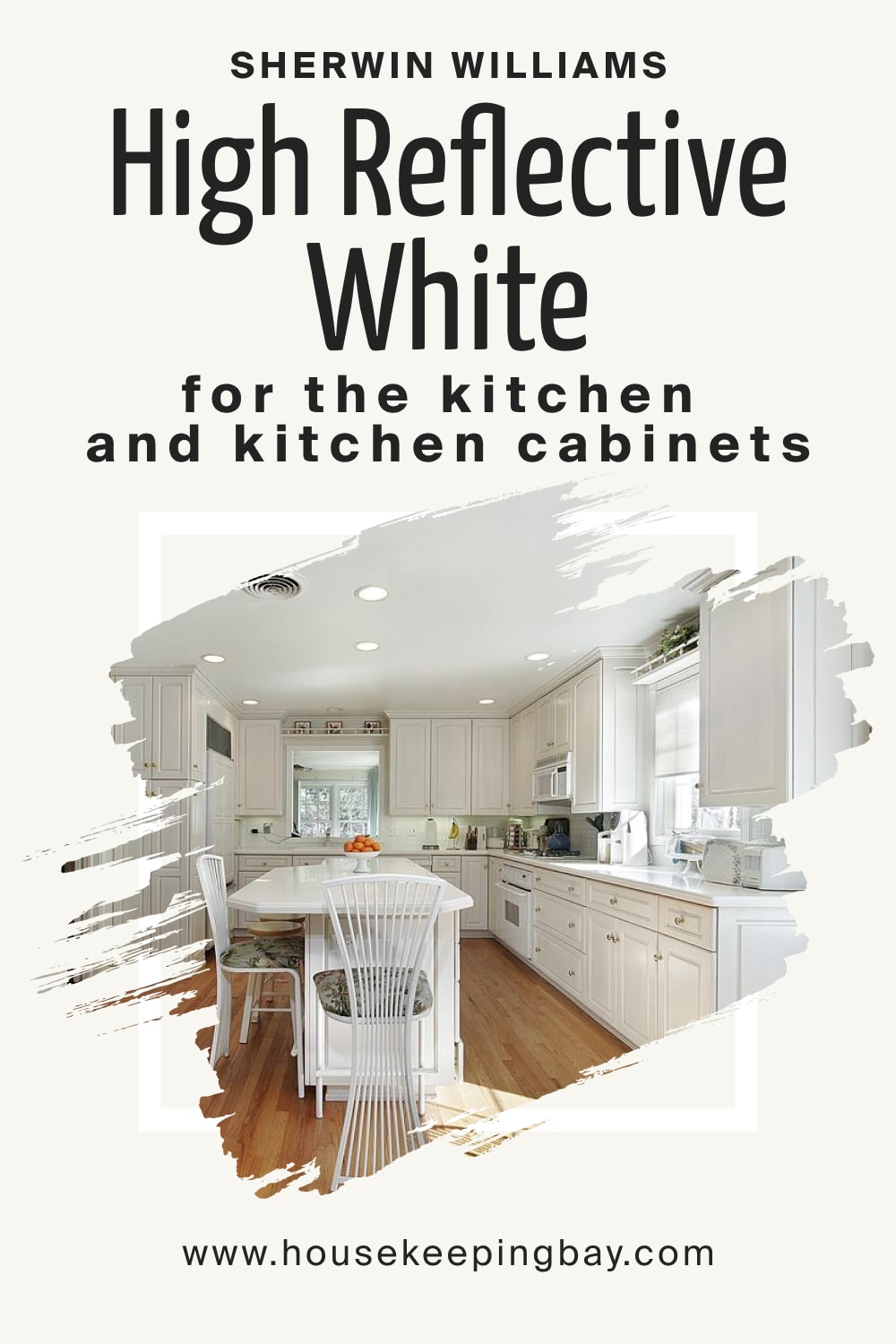 High Reflective White SW-7757 for the Exterior Use
On exterior walls, this white will read stark and clear, making your house stand out among the rest of the houses around. This color will be suitable for both sunny areas and those with cloudy weather since, in both cases, SW High Reflective White will make your exterior look clean and eye-catching.
Well, now you know the basics of the High Reflective White paint color by the Sherwin-Williams brand. With the help of this information, you will be able to tell how this white color will work in different rooms and how it may read in different lighting. Also, you are now aware of the colors that coordinate it best.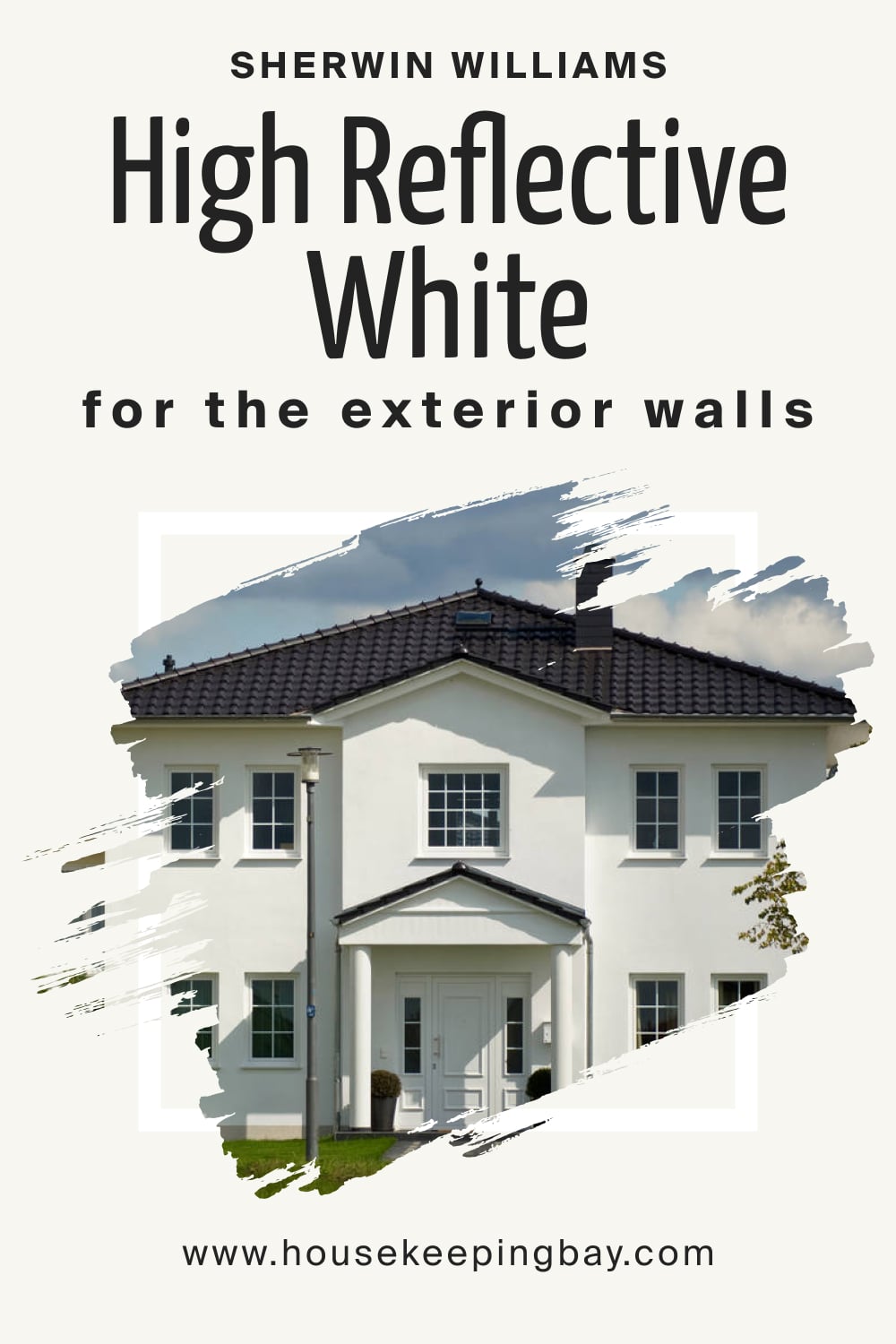 Comparing SW High Reflective White With Other Whites
To help you better see the specifics of this color and understand what makes it different from other similar whites, we have prepared a brief comparative guide you can check out below.
High Reflective White vs. Chantilly Lace
BM Chantilly Lace is a very pure white with an LRV of 92. It looks like SW High Reflective White because both colors have no strong undertones.
The difference is that BM Chantilly Lace can change depending on the quality of light more than SW High reflective White does. E.g., north-facing light can make it read cooler, with a slight bluish-gray undertone. On the other hand, south-facing light can make it a little warmer.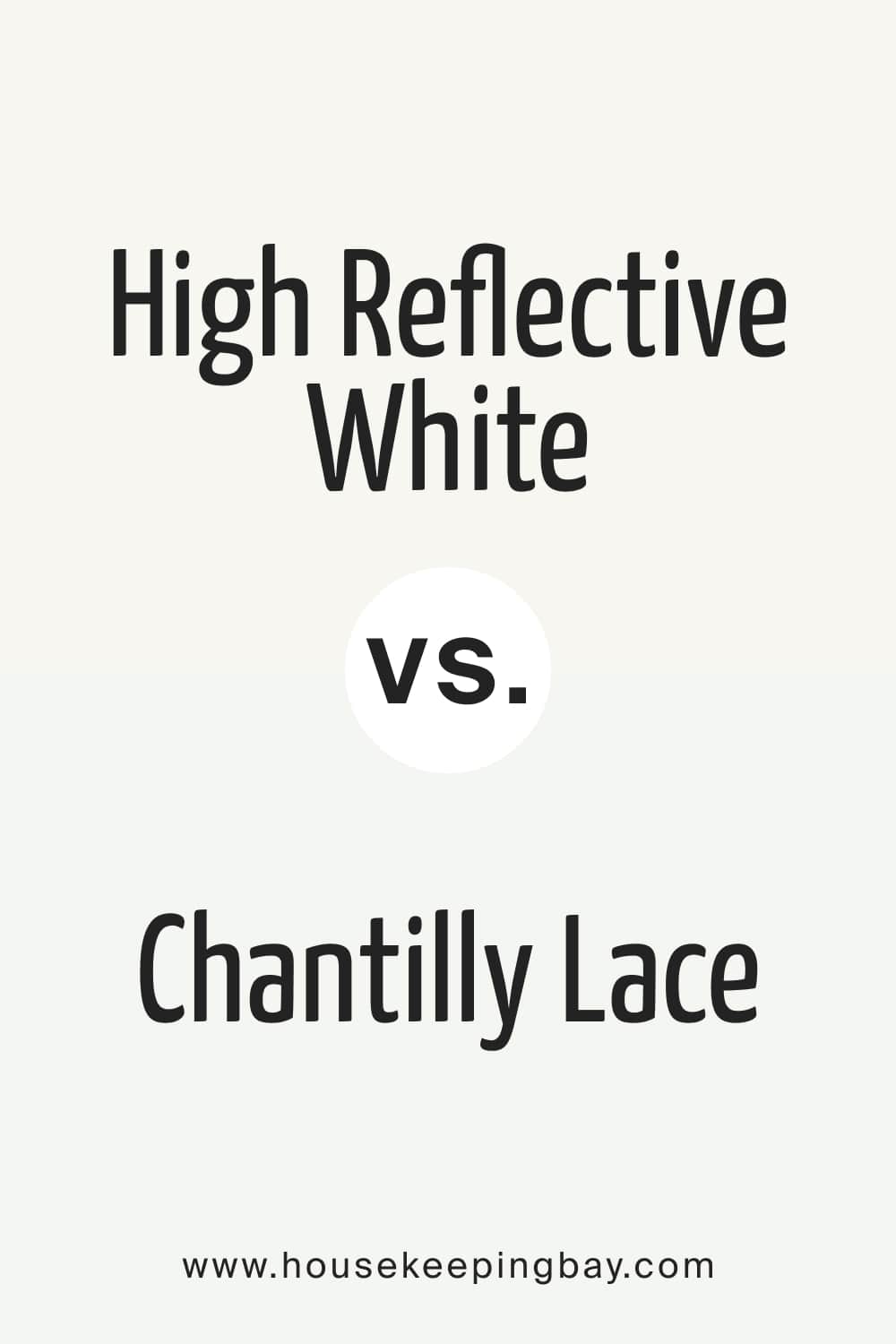 High Reflective White vs. Snowbound
The Snowbound color has slightly taupe and grayish undertones that make it differ from SW High Reflective White quite significantly. While SW High Reflective White reads very calm and neutral, its taupe counterpart looks slightly grayer.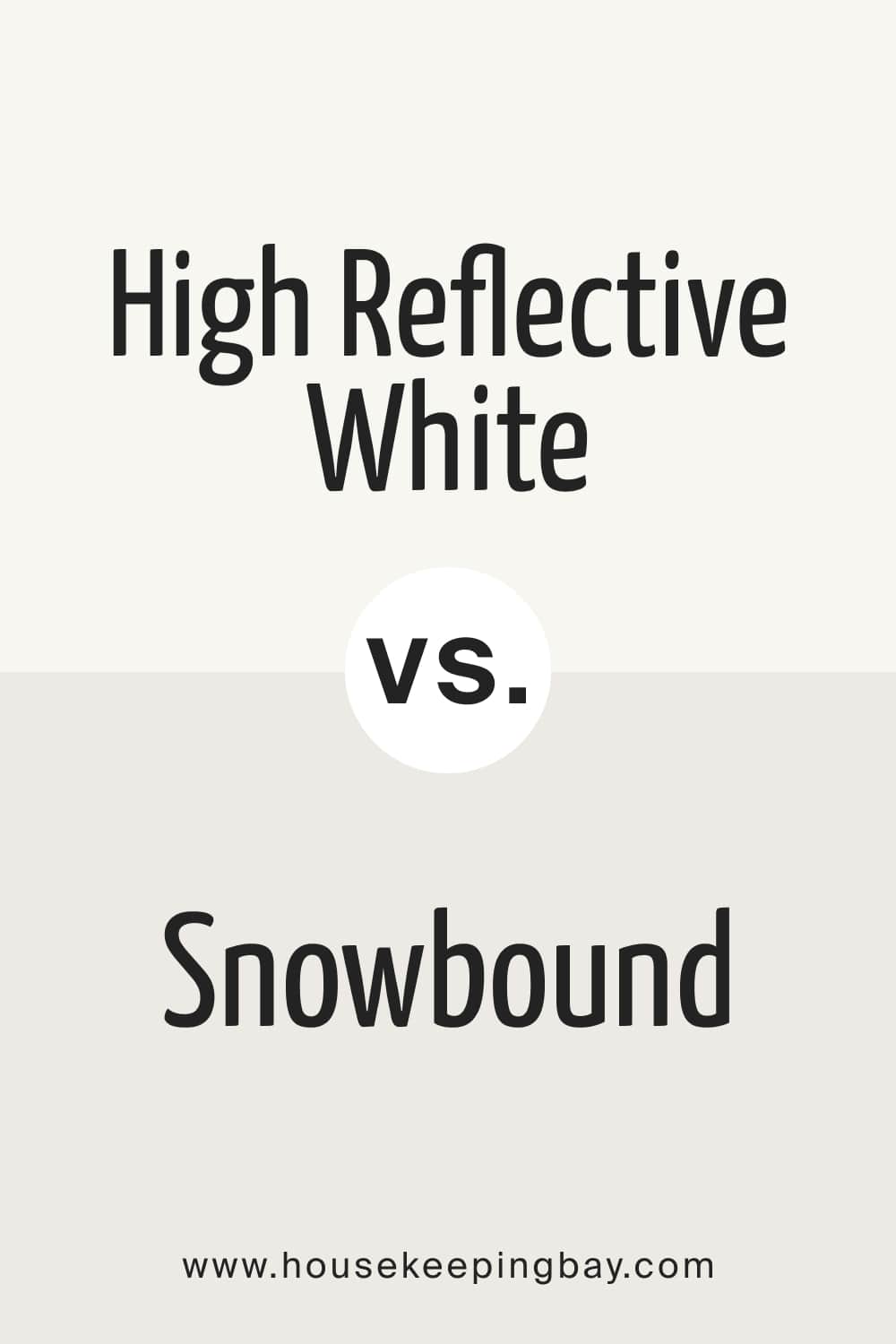 High Reflective White vs Simply White
This is not a harmonious color combination because the Snowbound color has yellow undertones that become very visible if you place this color next to the SW High Reflective White. In fact, compared to the Snowbound color, its counterpart starts reading a bit grayish!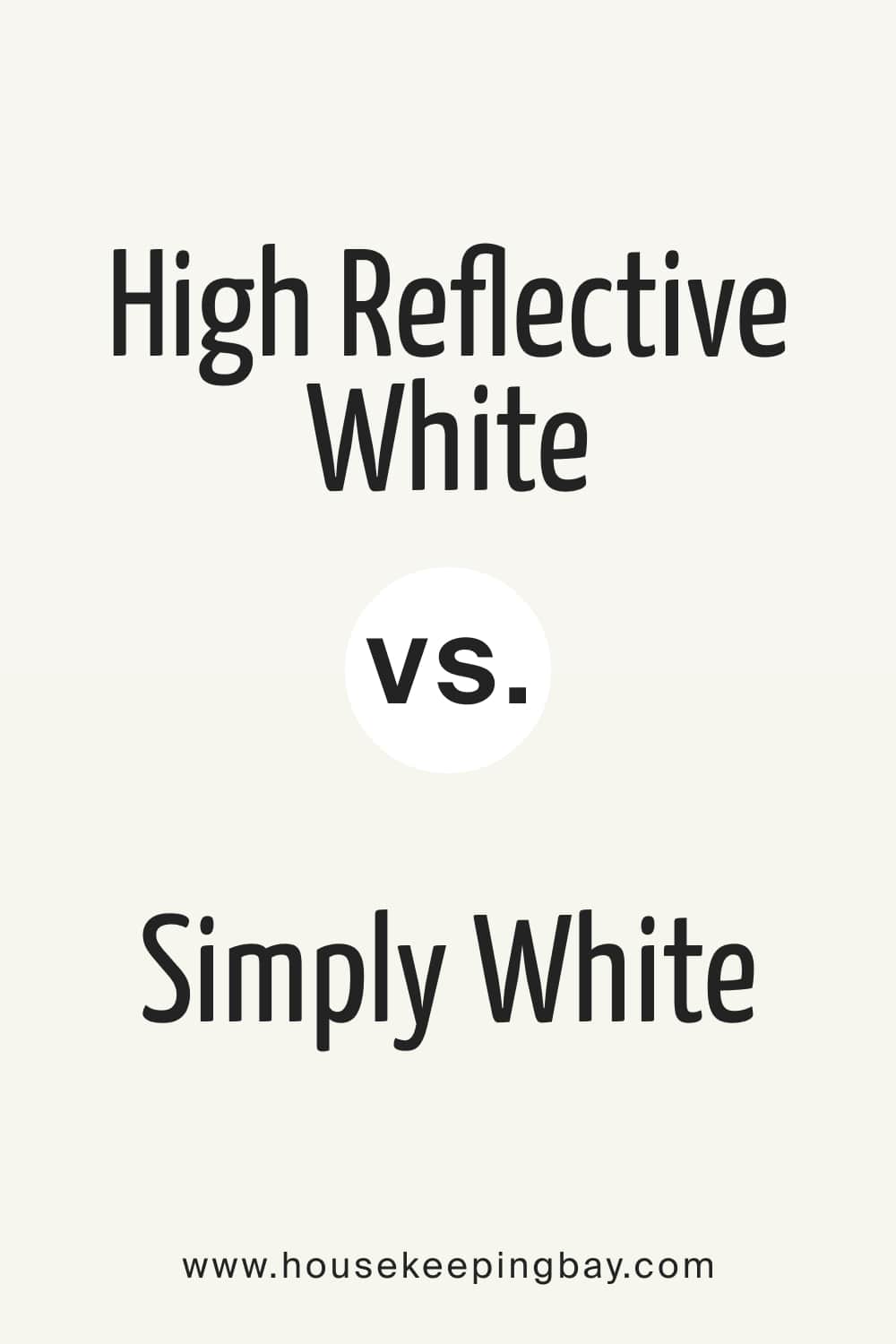 High Reflective White vs Extra White
SW Extra White is less bright than SW High Reflective White. besides, these two have distinct undertones: SW High Reflective White has almost none, and its counterpart has a very slight and cool blue undertone, which is clearly seen if you put these colors side by side.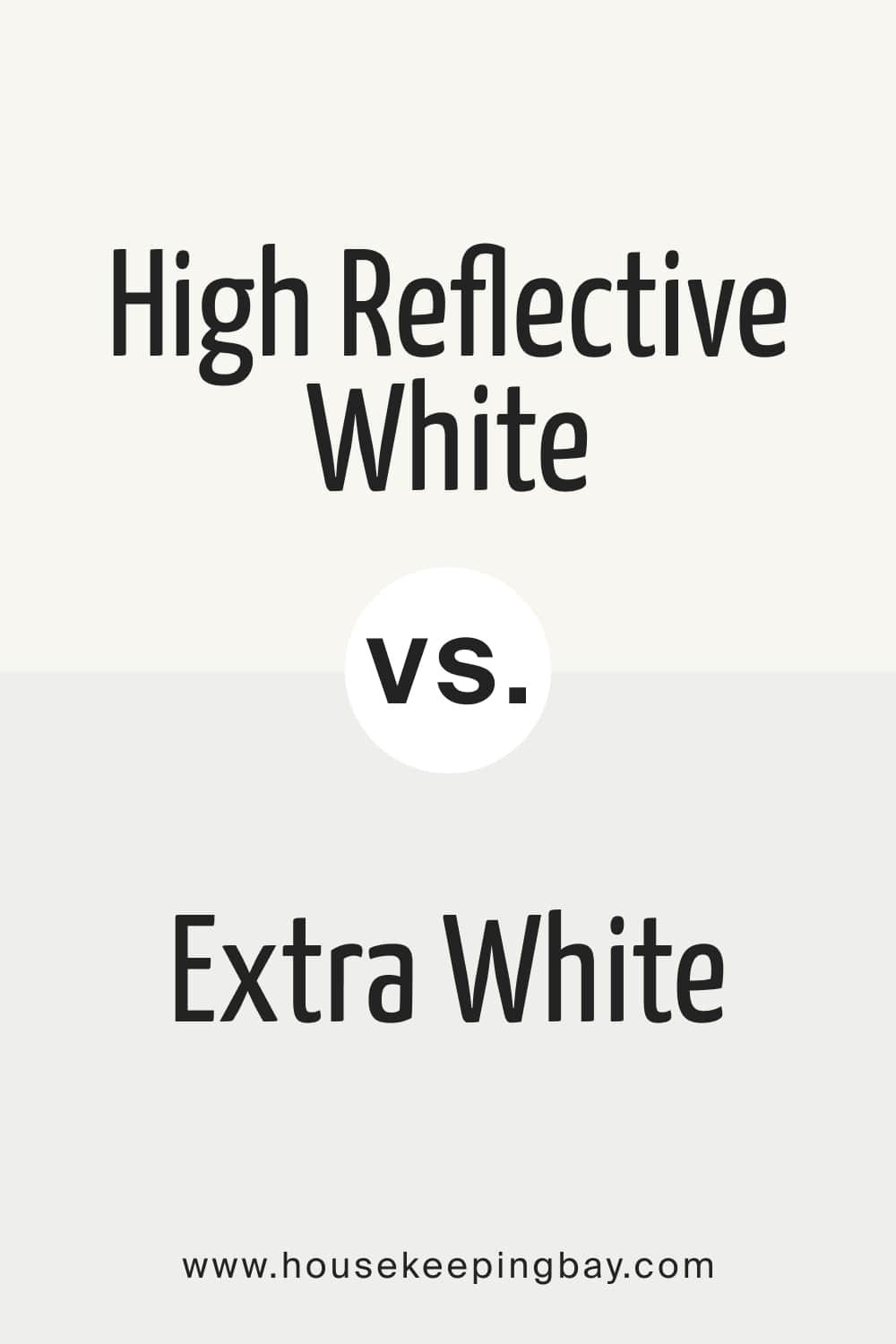 High Reflective White vs. Pure White
Sherwin-Williams Pure White is softer than SW High Reflective White. Also, it has a hint of gray along with barely seen yellow undertones. Moreover, SW Pure White has an LRV of 84, which makes it much less bright.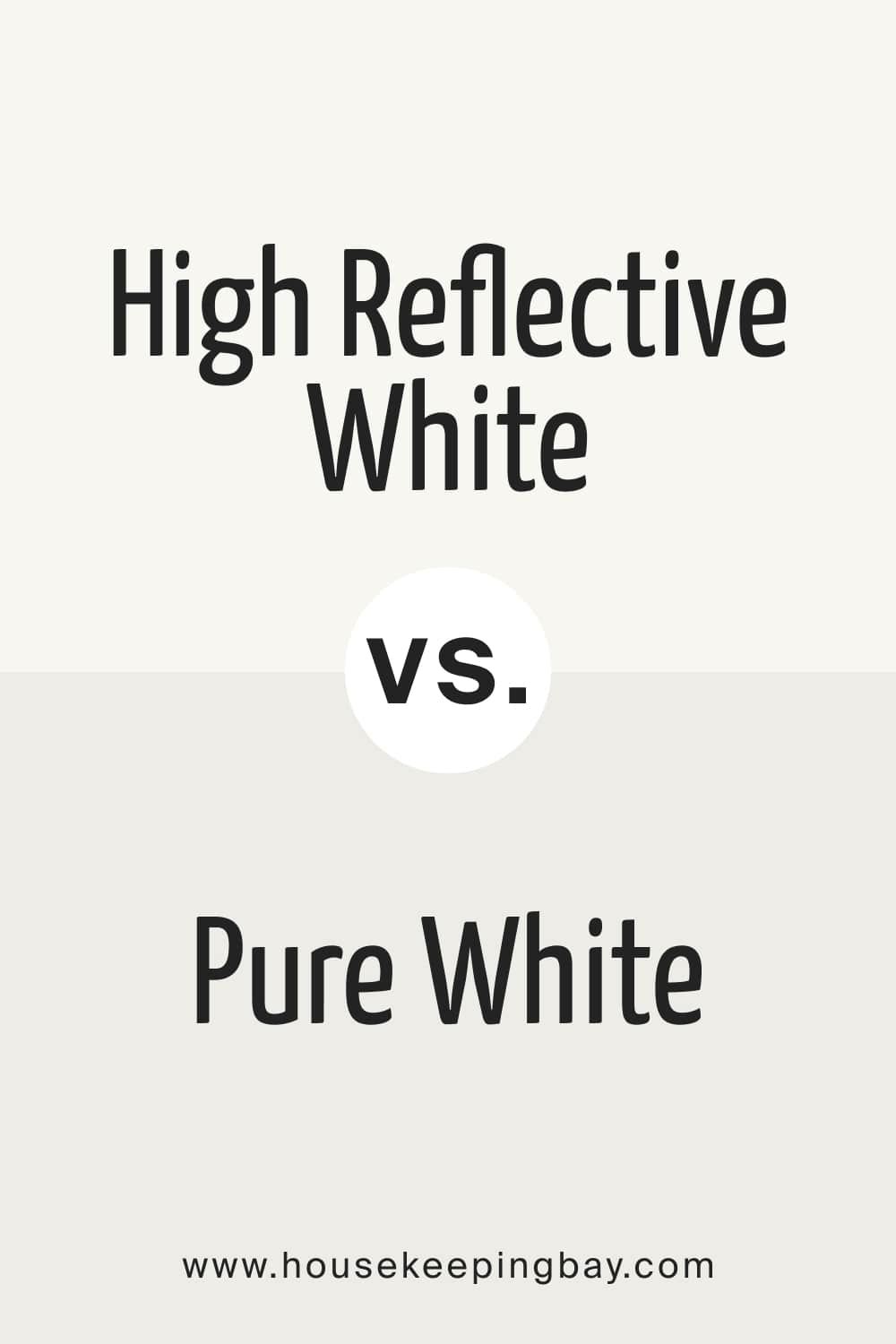 High Reflective White vs Alabaster
Alabaster has subtle beige undertones that are clearly seen when you compare these colors side by side. Compared to it, SW High Reflective White reads grayer and somewhat cooler.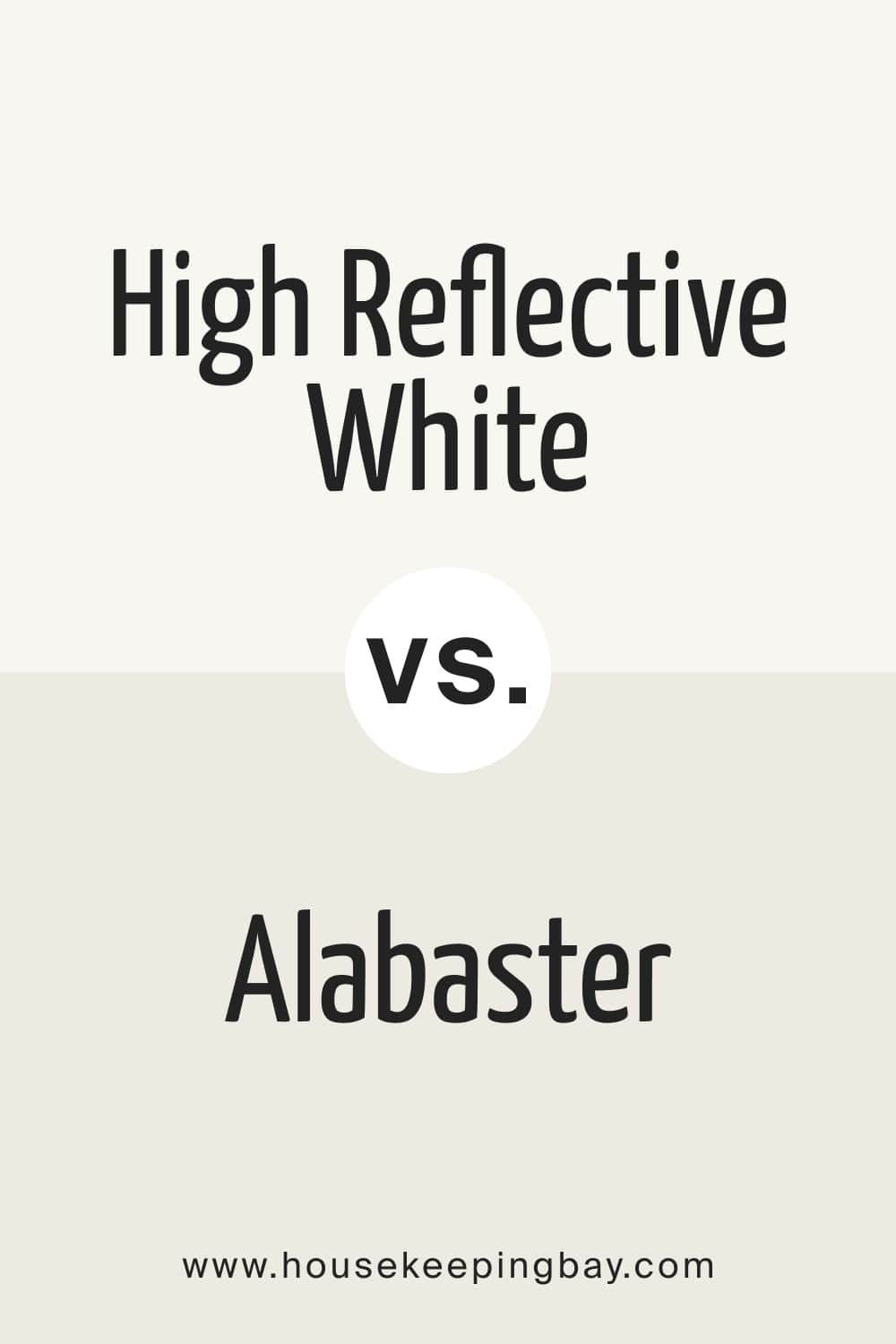 So, now you have a complete understanding of the paint color called SW High Reflective White. You learned what undertones it has, what coordinating colors this color has, and how it may react to light.
Also, we explained how this white can read in different rooms of your home and what colors it is best to pair it with in order to get the most winning combinations.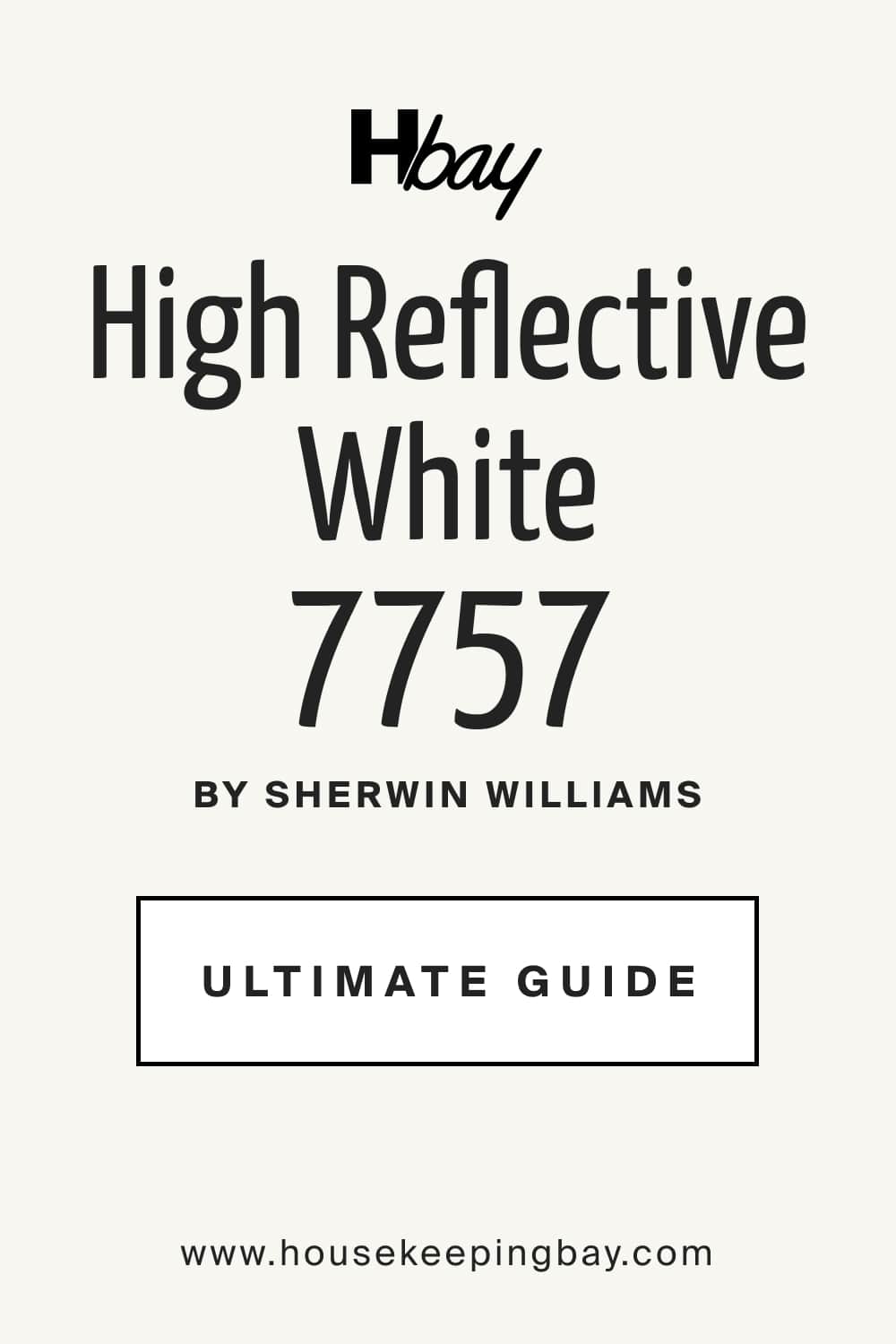 Frequently Asked Questions
⭐Is high reflective white good for ceilings?
Sherwin-Williams High Reflective White is not only good for trim but also for ceilings. In particular, you can paint the ceiling in a matte finish and use a satin type for trim.
⭐Is Sherwin-Williams High Reflective White good for cabinets?
If your palette includes quartz or marble countertops and the color palette is cool, High Reflective White is an optimal choice.
⭐What undertones does SW High reflective white have?
This is a neutral, pure white paint that has almost no undertones. It goes with almost all colors.