Review Process
What Do We Do?
Our team of magicians restlessly search for any useful tips and recommendations regarding lifestyle, housekeeping, and home decor. We don't just want to publish articles written by someone else! We do our own research looking for the most recent, newest, and most useful tips and life hacks that can help you make your daily life easier.
Whenever you need any help with household chores, be sure you can find tons of helpful information on our website. We always keep the info we provide updated so that our readers could be sure they receive the approved data no matter what. 
Our writing wizards have waste experience in the subjects they write about, so be assured that what you read is trustworthy and well-checked.
We understand that keeping your home cozy takes lots of time and effort, and we are also well aware that it is not only about cleaning and tidying. That is why on our website we focus on various topics from cooking and cleaning to all sorts of guides and recommendation lists. It doesn't matter whether you need to know how to cook chicken, what decor ideas will be trendy this year, or what paint would be the best for your house's facade – we can help you out with that!
Why Can You Trust Us?
We perfectly understand how important it is to always receive approved and reliable information since our team members have experienced the same issues you did. Besides, providing anyone with the unchecked data is disrespectful for a person! 
This is why our writers meticulously check and double-check the data before we publish it. We also keep all the articles regularly updated, so be sure that you will always receive the freshest info that was thoroughly researched.
Get In Touch!
We are open to communication with our readers! We value your opinions and trust, this is why we are always glad to hear from you. Whenever you have any ideas, suggestions, comments, or anything else to tell us, feel free to contact our customer support team for feedback. 
Editor Manager
Priscilla Harrons
housekeepingbay@gmail.com
Our Authors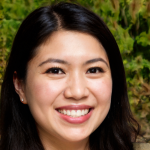 Kate Holmsy
Wellness and Beauty
Melinda Sherween
Painting and Decoration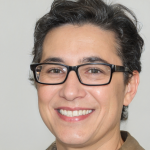 Olivia Paxton
Cleaning Consultant