Pastel colors have always been very popular due to their versatility and ability to work successfully with many other colors. You can incorporate a pastel paint color into many palettes in your home! Besides, pastels are great if you prefer soft and cozy interiors.
Today, we will introduce you to one of the best and most beautiful pastel paint colors by Sherwin-Williams. This paint is called City Loft, and it's a true masterpiece! You will learn what makes it so unique and how to use this paint in your home correctly.
Also, we will explain what specifics it has (such as LRV and undertones) to ensure you will incorporate it into your home's interior easily.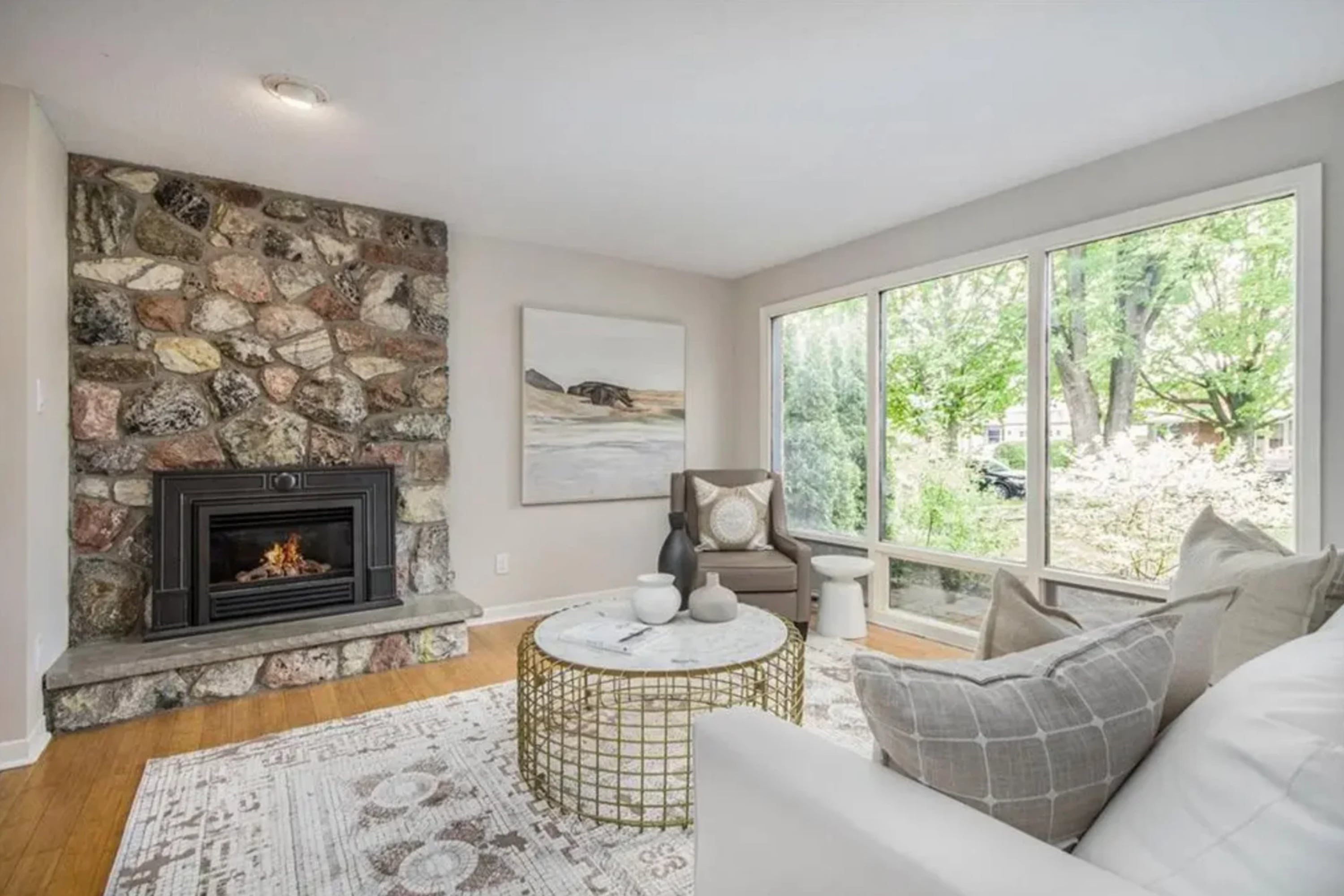 What Kind of Color Is City Loft SW-7631?
SW City Loft is a warm off-white with beige and red undertones. It is so versatile that you can use it for many interior designs and styles.
As Encycolorpedia says, this color will work perfectly with modern and countryside-style interiors, as well as pair nicely with delicate feminine paints like blush pinks or rose colors.
In addition, you can pair this soft pastel color with many different colors in your home since it works well with light and dark colors, as well as with more contrasting color combinations.
Speaking of textures and materials, SW City Loft is also very multipurpose. Tiles, wood, marble, brick, stone, glass, steel – this color will look lovely with any of them!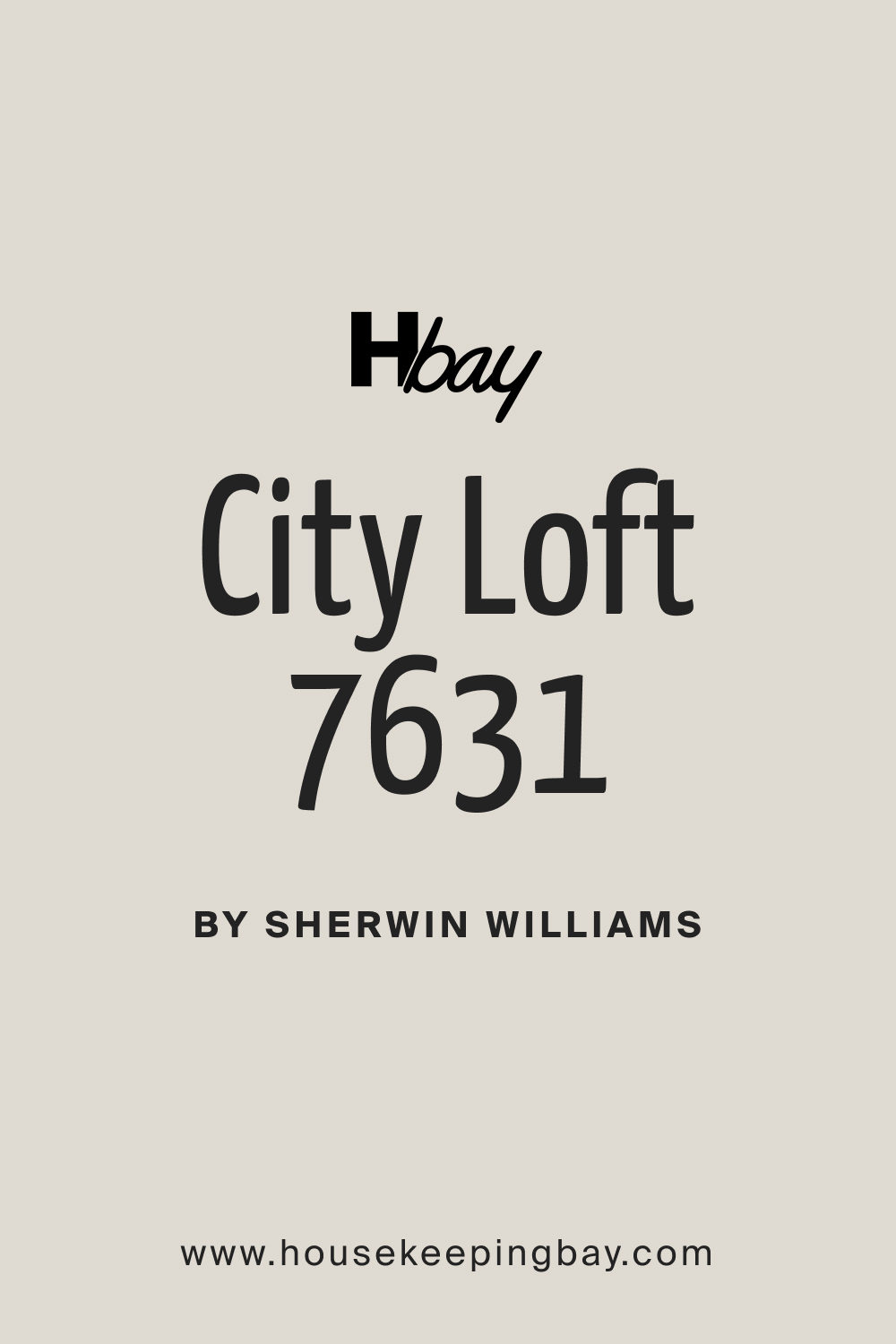 What Undertones Does City Loft SW-7631 Paint Color Have?
Knowing undertones is a must if you want to use the color correctly in your home. There are colors that have complex or hidden undertones that only show up in specific lighting conditions. To make them work and read properly, you should know how the color might work on your walls.
Speaking of SW City Loft, this pastel color has beige and red undertones. To be precise, deep red-pink undertones along with beige. Considering such a complex nature and the fact that this color is extremely light, you should use it carefully in specific areas of your home!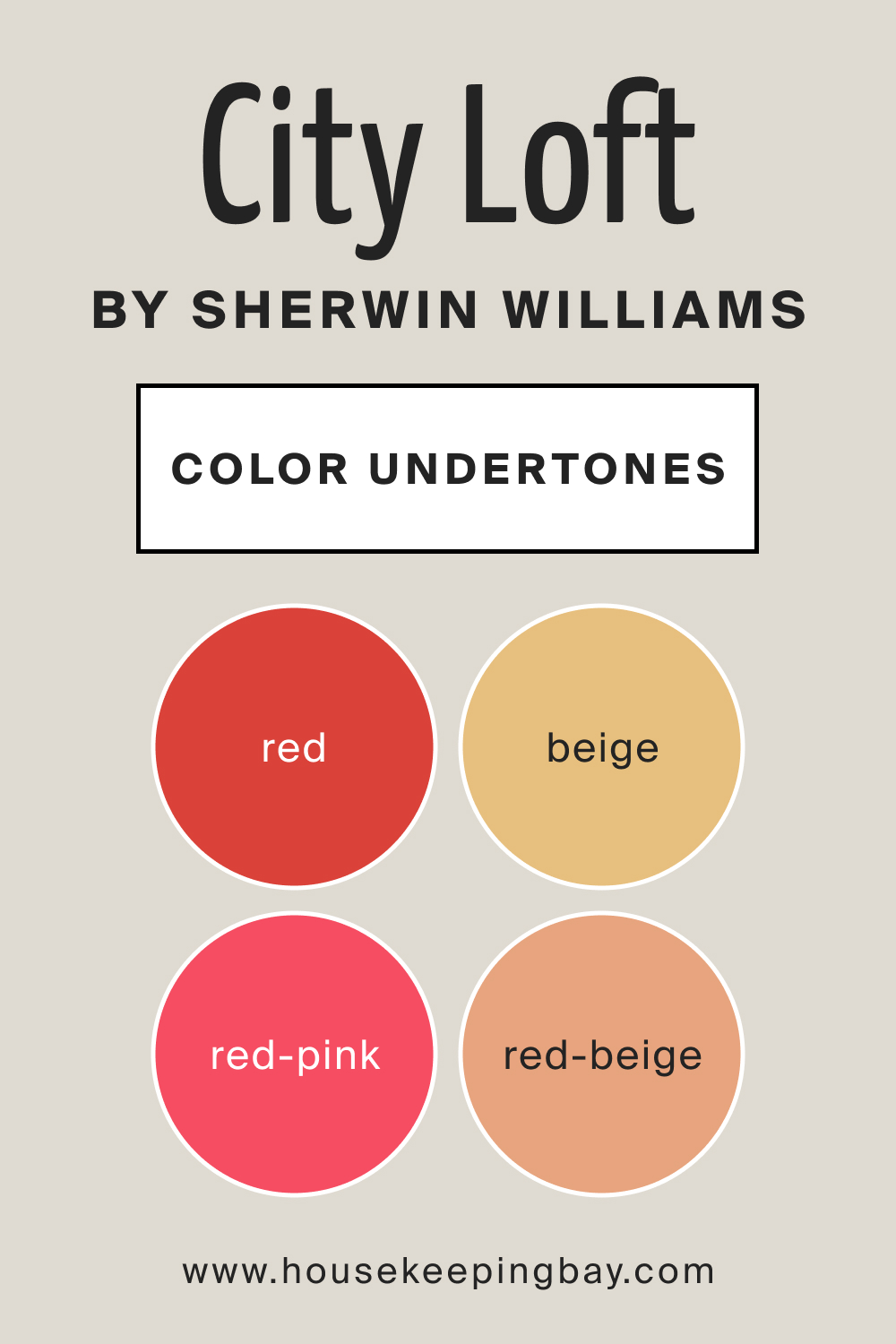 LRV of the City Loft Paint Color
Thanks to the LRV of 70, SW City Loft feels absolutely light, warm, and inviting when used in a room. The LRV measurement ranges from zero to 100, where zero stands for black and 100 stands for pure white. This means that the higher the LRV rate, the lighter the color, and vice versa.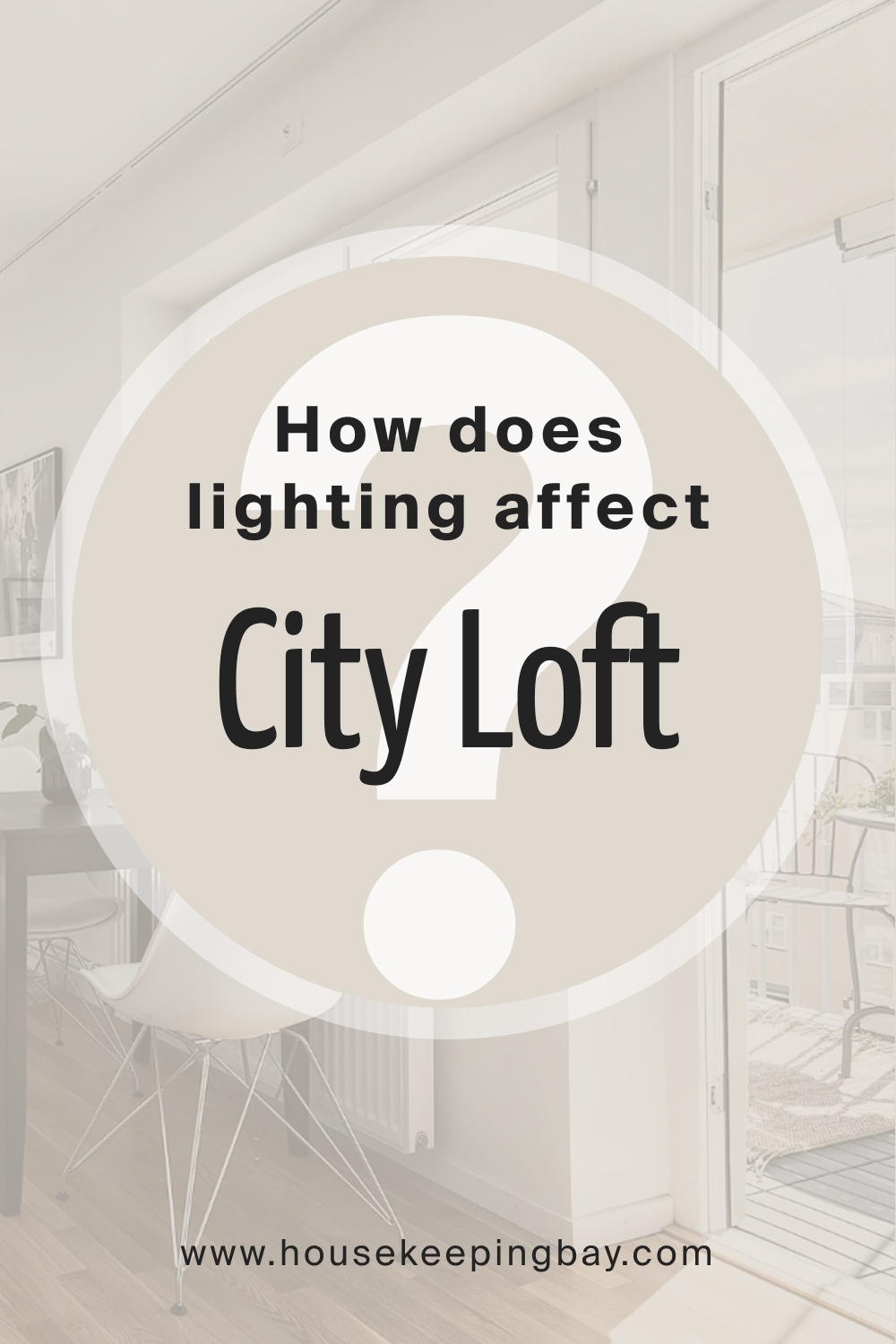 Thanks to the high reflectivity, SW City Loft tends to absorb only a little natural light. At the same time, this color can reflect most of the natural light from the wall, which makes this pastel paint by Sherwin-Williams extremely light.
By the way, thanks to its high reflectivity and lightness, this pastel color can also make a space look larger by pushing away the walls.
Also, you must keep in mind that this paint tends to look even lighter than it already is if you use it in rooms with excessive natural light. On the other hand, in rooms with the absence of light, expect SW City Loft not to go too dark or dull!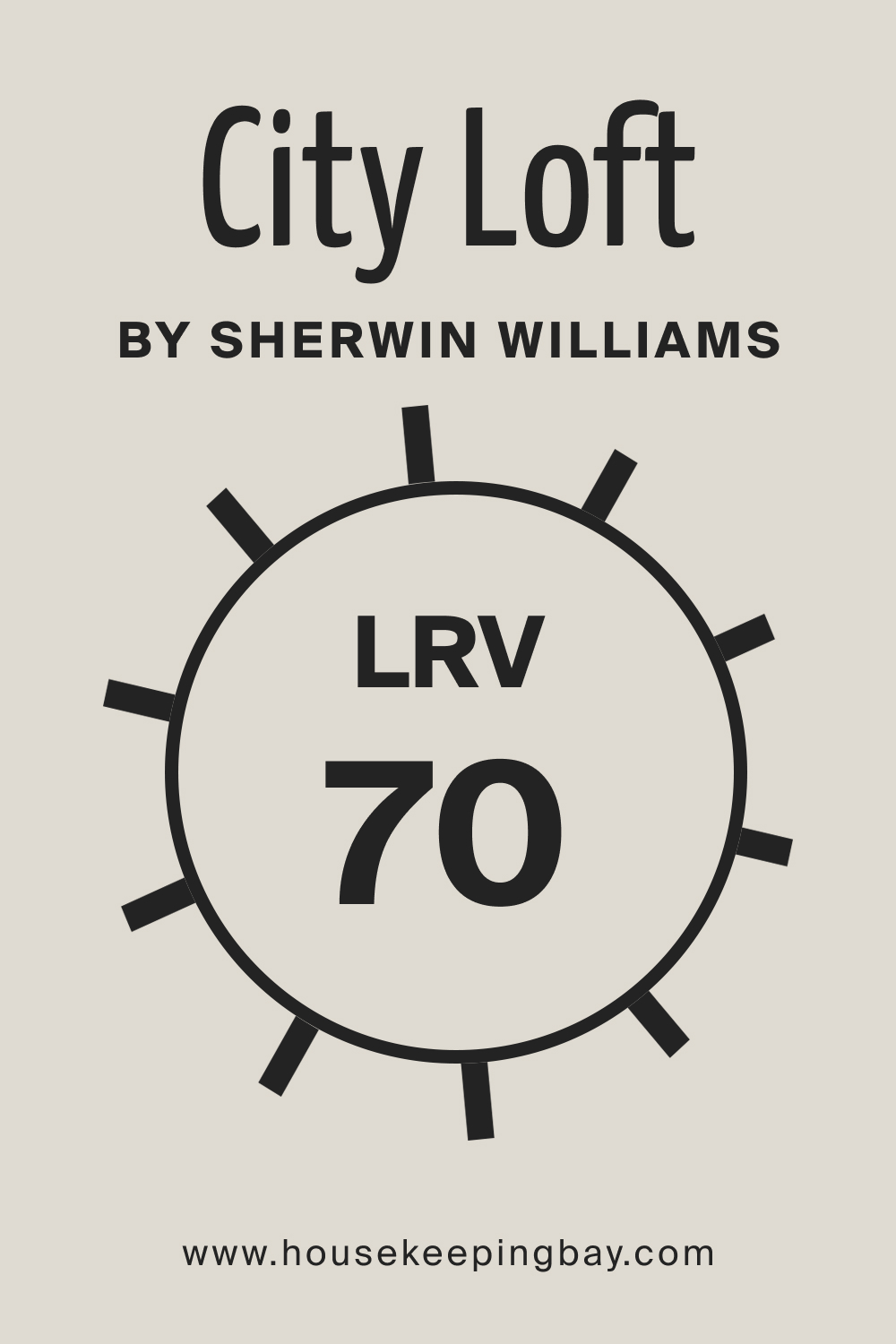 What is LRV? Read It Before You Choose Your Ideal Paint Color
Colors That Go With SW City Loft
To make your home's interiors balanced and good-looking, you should pair the wall color correctly with the rest of the palette in your space. But with the paint as SW City Loft with its complex undertones, it might be challenging for you!
This is why we suggest you several colors that will go well with this pastel paint color best of all:
Behr Manhattan Mist
SW Canyon Clay
SW Rosemary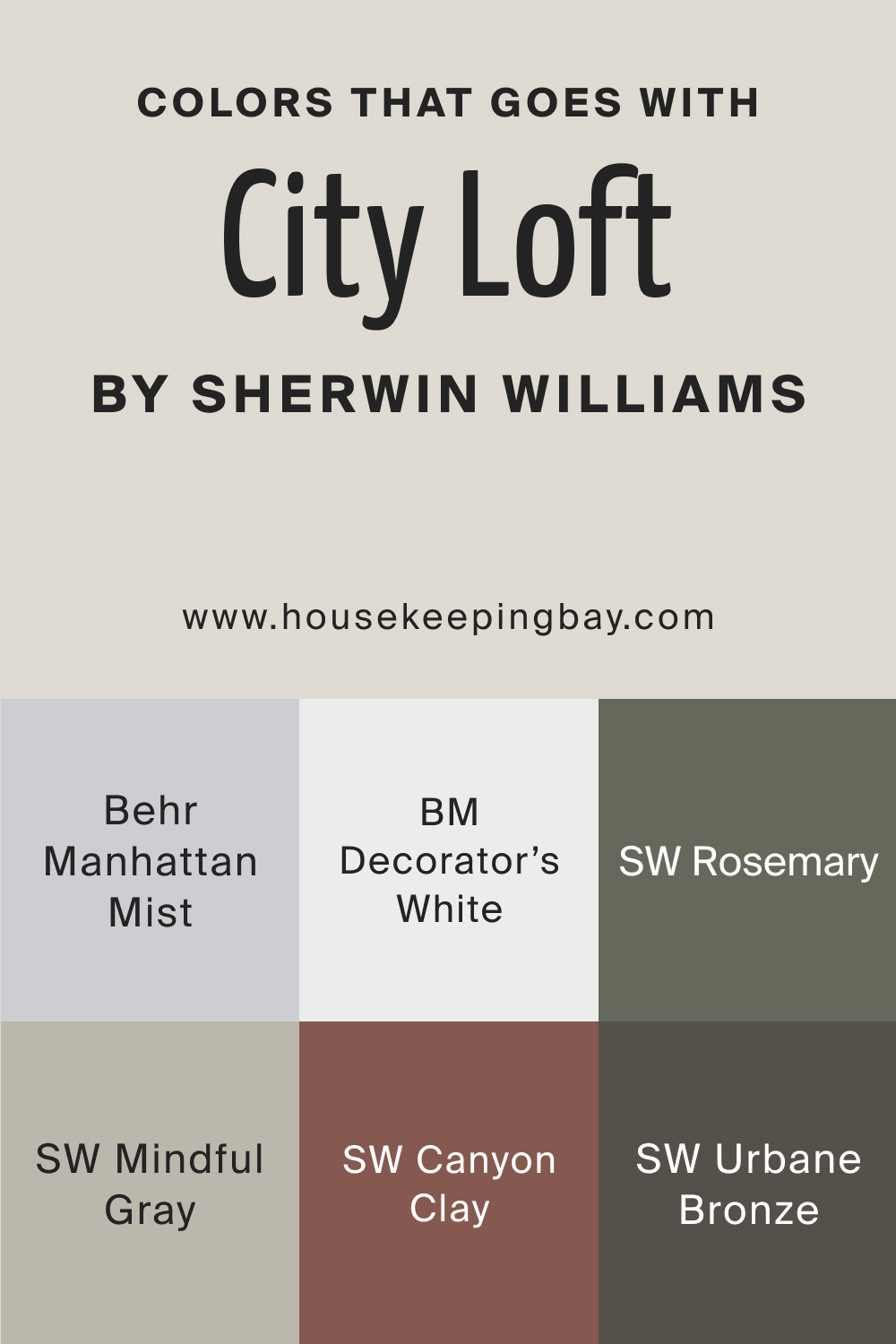 SW City Loft Coordinating Colors
Coordinating colors allow you to highlight the natural beauty of the color used on the walls and make it reveal its true nature more completely. So, if you have SW City Loft on your interior walls, consider using the following colors to coordinate it:
For a monochromatic palette, we recommend you opt for the following colors:
SW 7044 Amazing Gray
SW 7045 Intellectual Gray
If you prefer more contrasting color palettes in your home, why not consider using the following paint colors along with this soft pastel on the walls?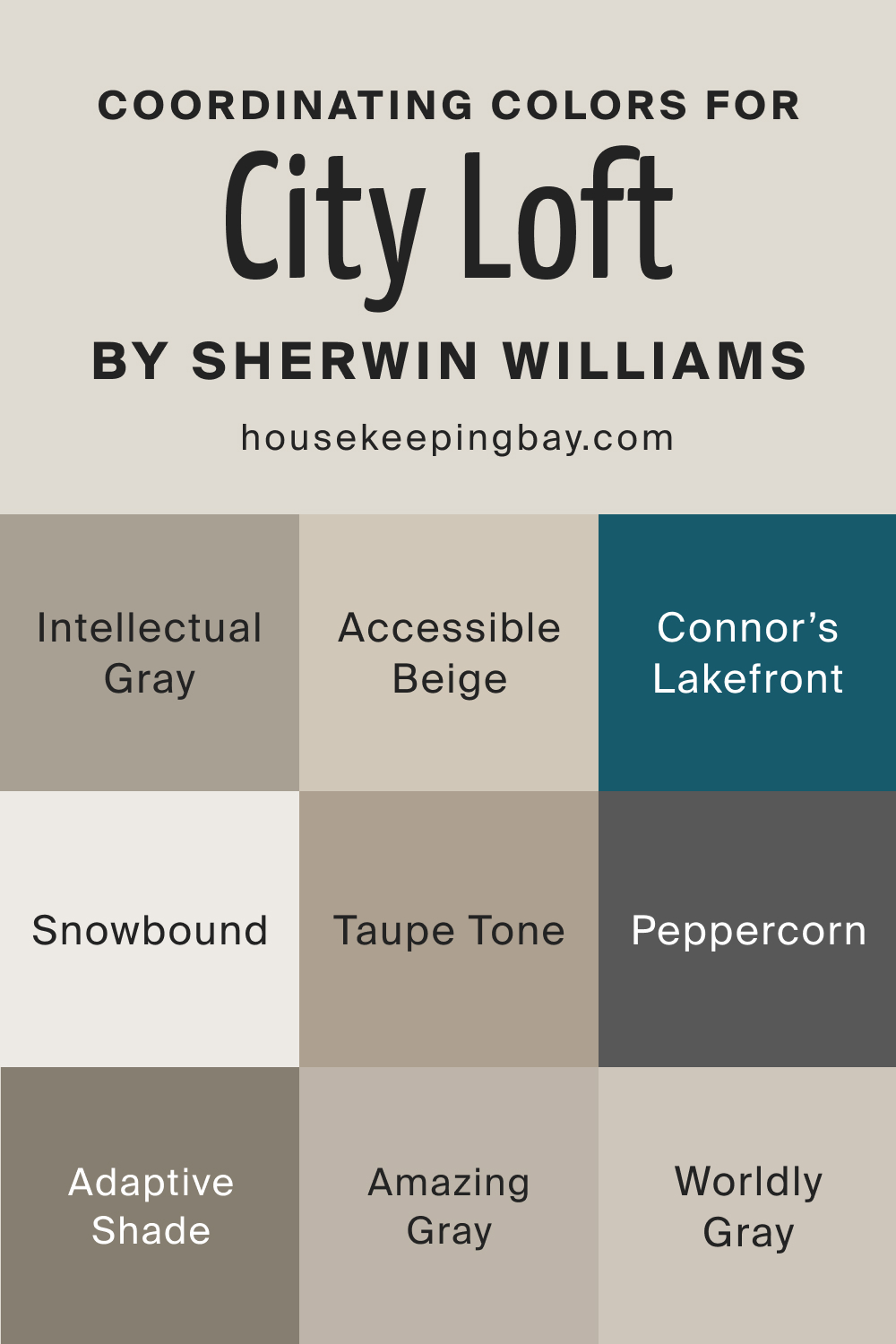 What Is the Best Trim Color For SW City Loft?
Since SW City Loft is so light, you might be wondering whether it is possible to use white as a trim color. Indeed, whites are traditionally used on trim and moldings due to the versatility of this color and its ability to work with most other colors.
And luckily, SW City Loft is not an exception! You can easily pair this light and reflective color with the white trim. In particular, we recommend you the following whites:
With SW Pure White on your trim and SW City Loft on the walls, you will achieve a creamier look, and if you pair SW City Loft with SW High Reflective White on the trim, your room will get a crisper look.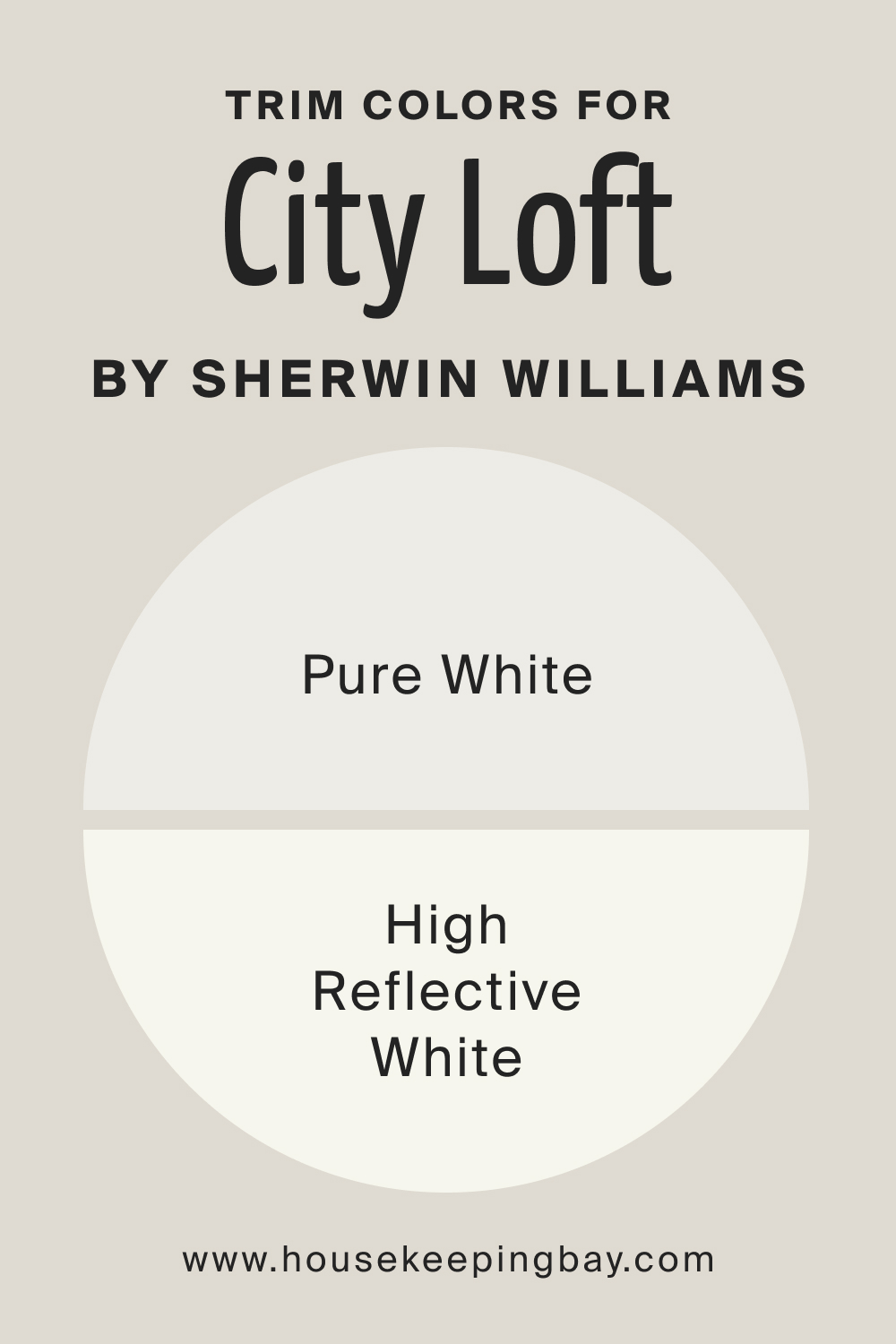 Paint Colors Similar to SW City Loft SW-7631
It's a good idea to have at least a couple of alternative colors at hand when you start any home painting projects! This way, you can always shift for the most suitable shade or tone that won't make a big difference in the space. For SW City Loft, we recommend the following paint colors as similar ones:
SW Egret White
SW Windfresh White
Compared with SW Egret White, SW City Loft looks very similar since these colors share an LRV of 70. Also, this pastel with deep red-pink undertones gives a vibe of welcomeness to any space where it's used.
SW Windfresh White is comparatively darker than SW City Loft due to an LRV of 69. This is why you can use it to achieve a crisp texture. But generally, both colors share extreme similarities.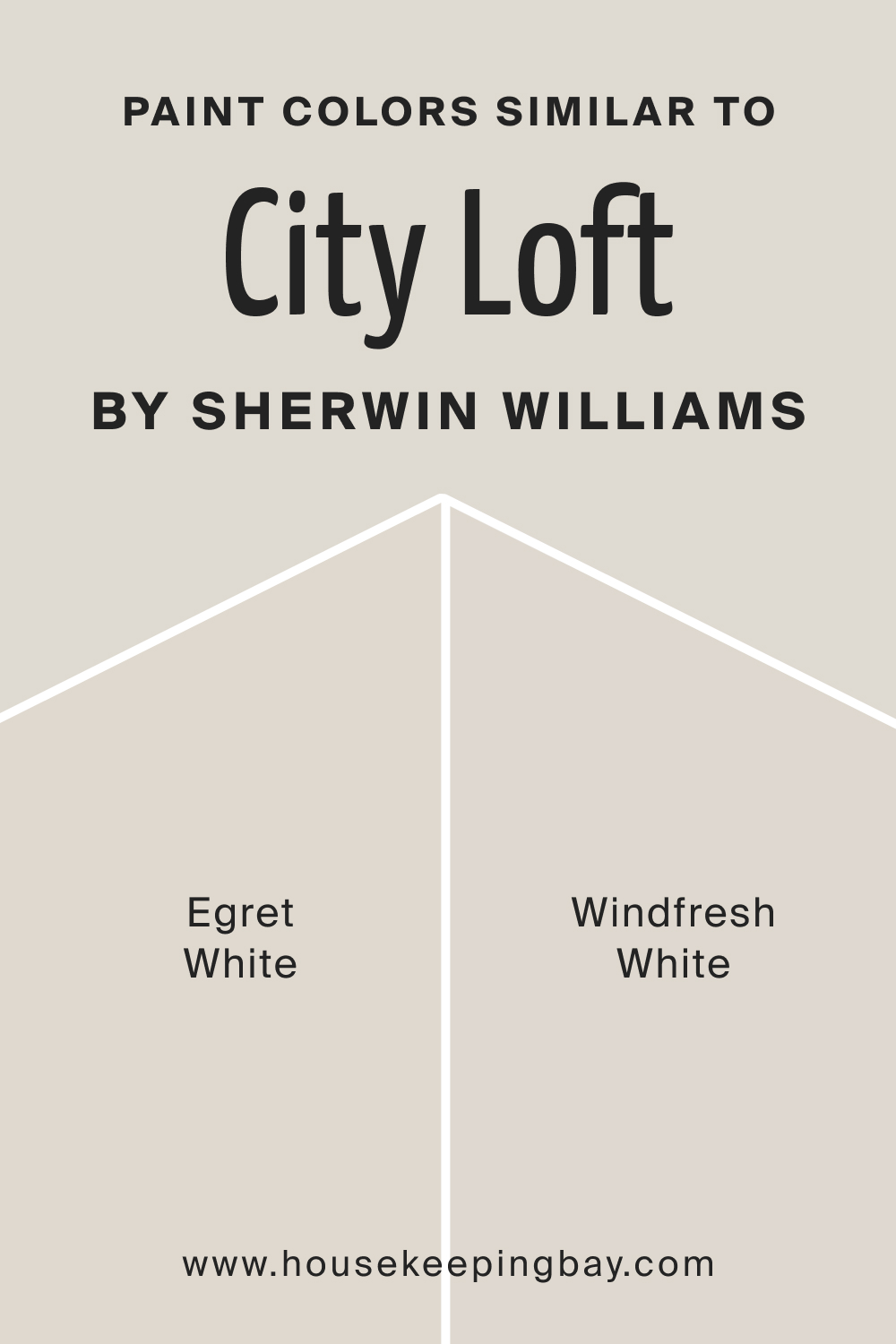 Comparing SW City Loft With Other Colors
To help you better see the difference between the City Loft color and other alternative colors, we prepared a brief comparative guide. Read on to find out what specific features make each pair of colors distinct.
City Loft vs Agreeable Gray
SW City Loft has an LRV of 70, which means it is noticeably brighter than SW Agreeable Gray with an LRV of 60. Both colors have strong gray and beige undertones too. It means that, although they are both warm-toned, SW Agreeable Gray will read more gray than SW City Loft.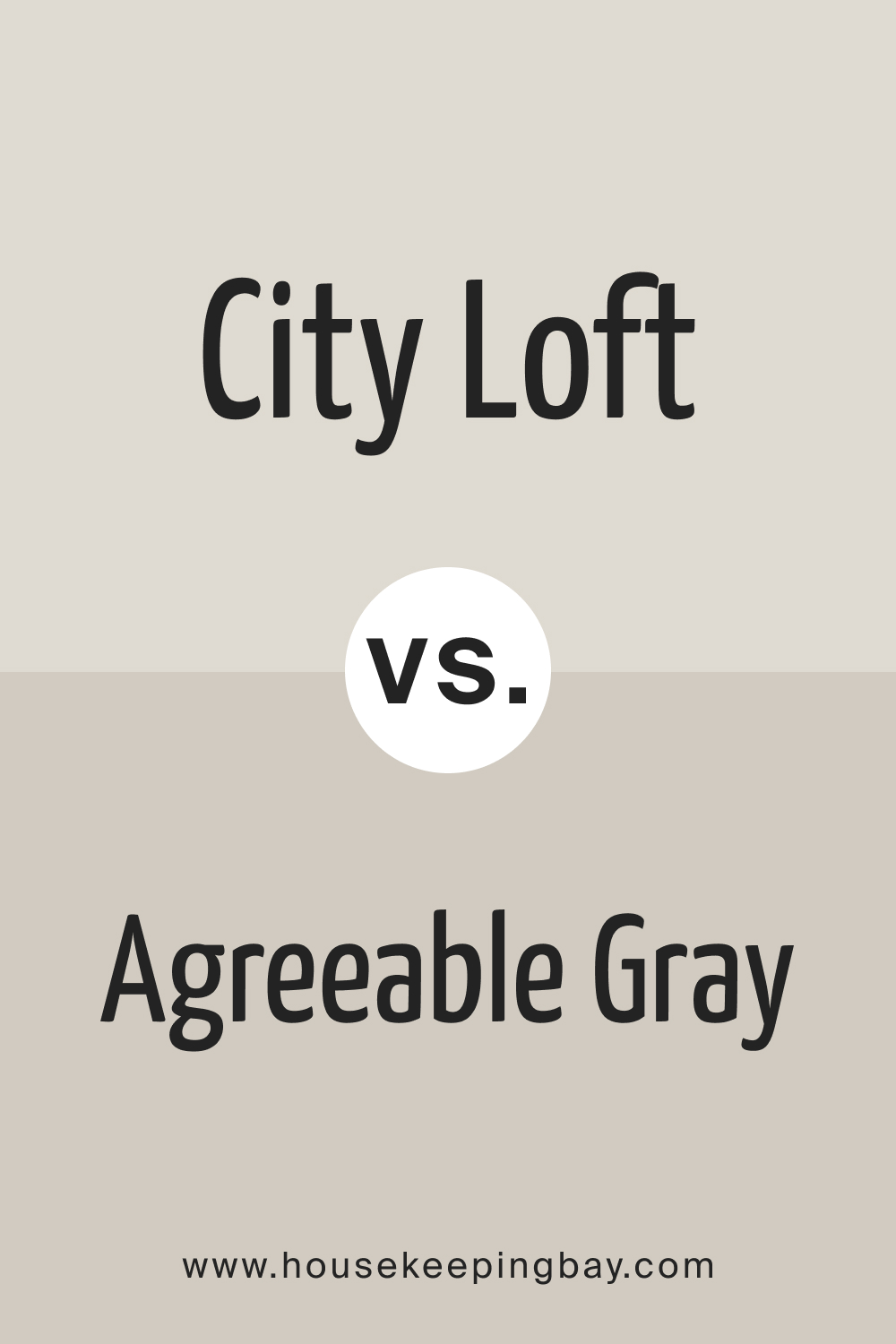 City Loft vs Pale Oak
SW Pale Oak reads a bit lighter than SW City Loft. That's because SW City Loft has warmer and pinker undertones than the Pale Oak color. They can be used in similar settings, but SW Pale Oak will still read cleaner and cooler than SW City Loft.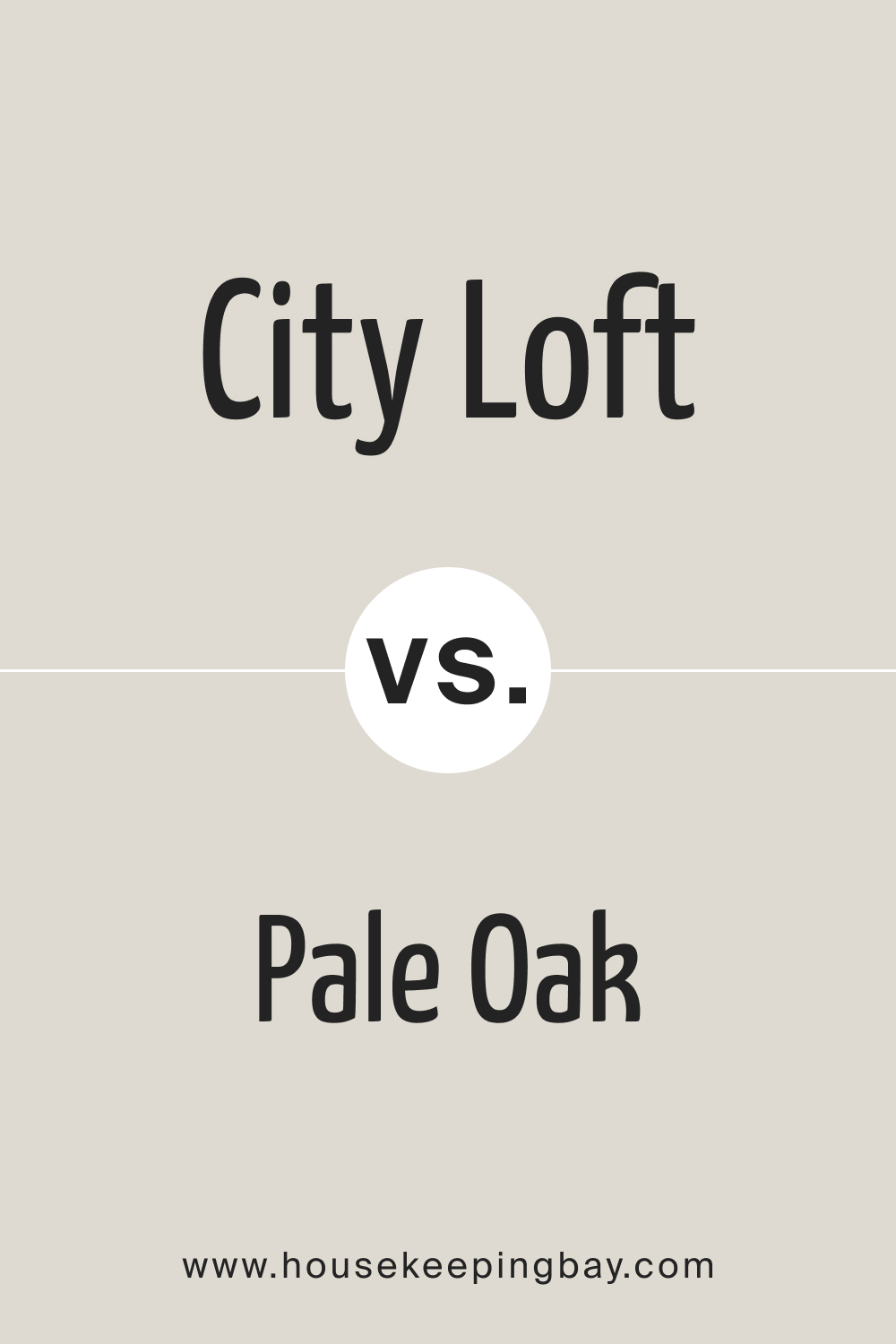 City Loft vs Drift of Mist
These colors have very little difference in LRV. SW Drift Of Mist has an LRV of 69, which is just a bit darker than Sherwin-Williams City Loft, with an LRV of 70.
At first, these colors may look very identical, but SW City Loft has warm beige undertones and looks slightly warmer than its counterpart with its green undertones.
City Loft vs Repose Gray
If you compare these two, you will see that SW Repose Gray has an LRV of 58, which is lower than the LRV of 70 of the City Loft color. It means SW Repose Gray reads darker.
Also, SW City Loft can sometimes show a very slight peach-like undertone, whilst SW Repose Gray can look purple.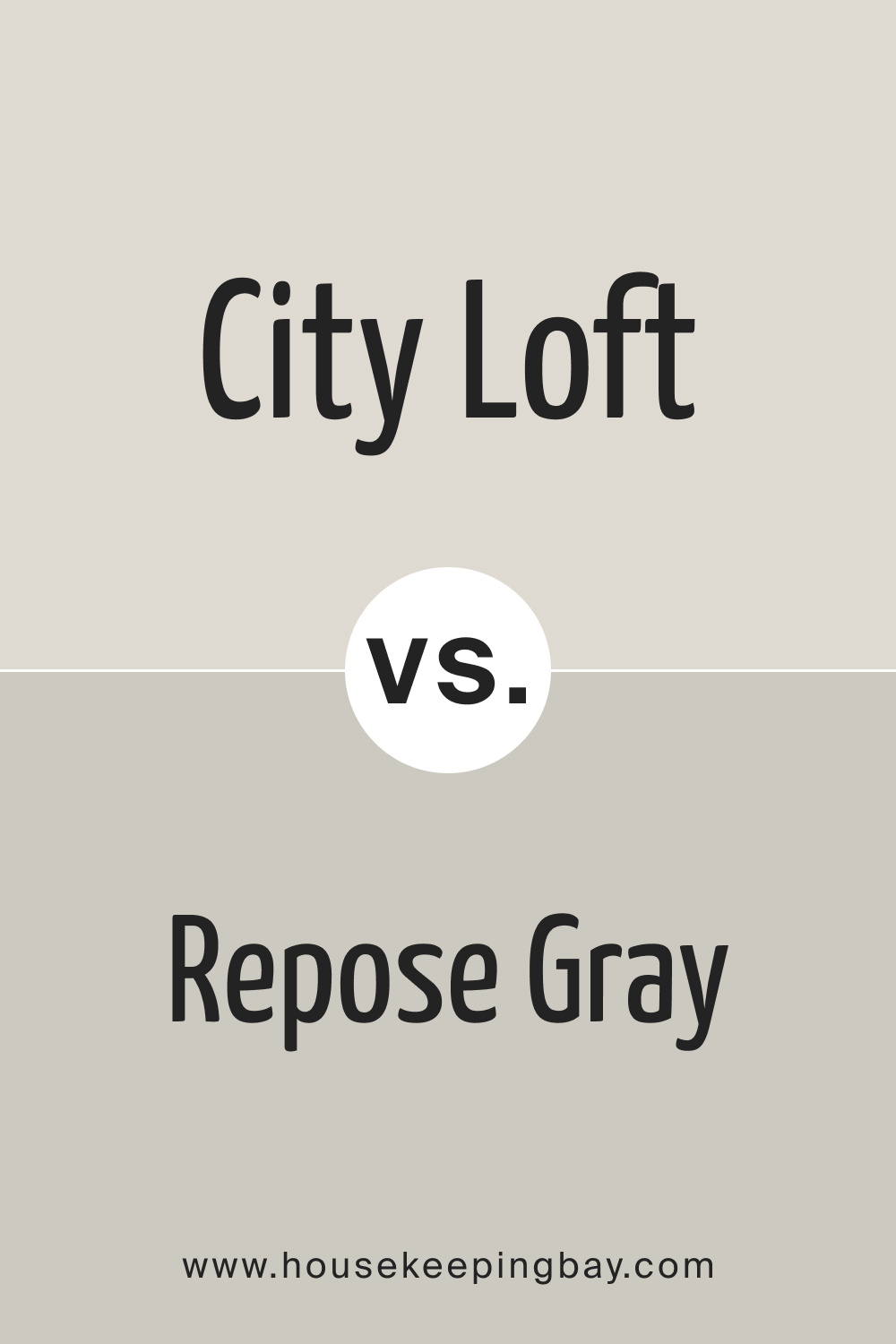 City Loft vs Worldly Gray
These two have pretty distinct undertones. SW Worldly Gray has mainly green undertones with a tiny hint of violet. SW City Loft has beige and red-pink undertones instead. Generally, SW Worldly Gray reads more purple and somewhat more saturated than its lighter counterpart.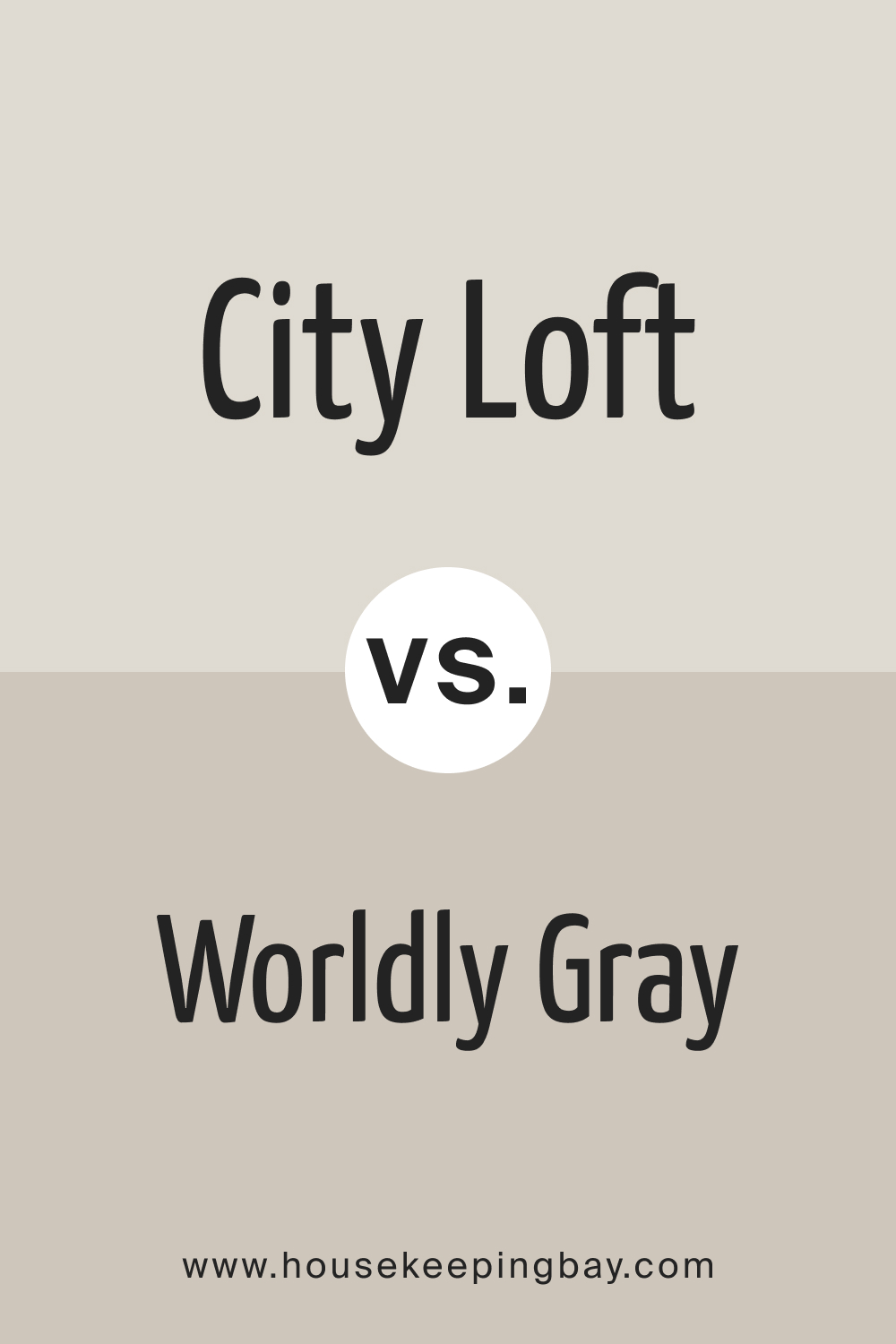 City Loft vs Alpaca
SW Alpaca has warm brownish undertones with a hint of purple-pink that make it read warmer and lean towards taupes quite a lot. On the contrary, SW City Loft shows more beige undertones.
If you compare these two, you will see that purplish hue in SW Alpaca being more prominent. LRVs of the colors also differ (SW Alpaca has an LRV of 57, and SW City Loft's LRV is 70).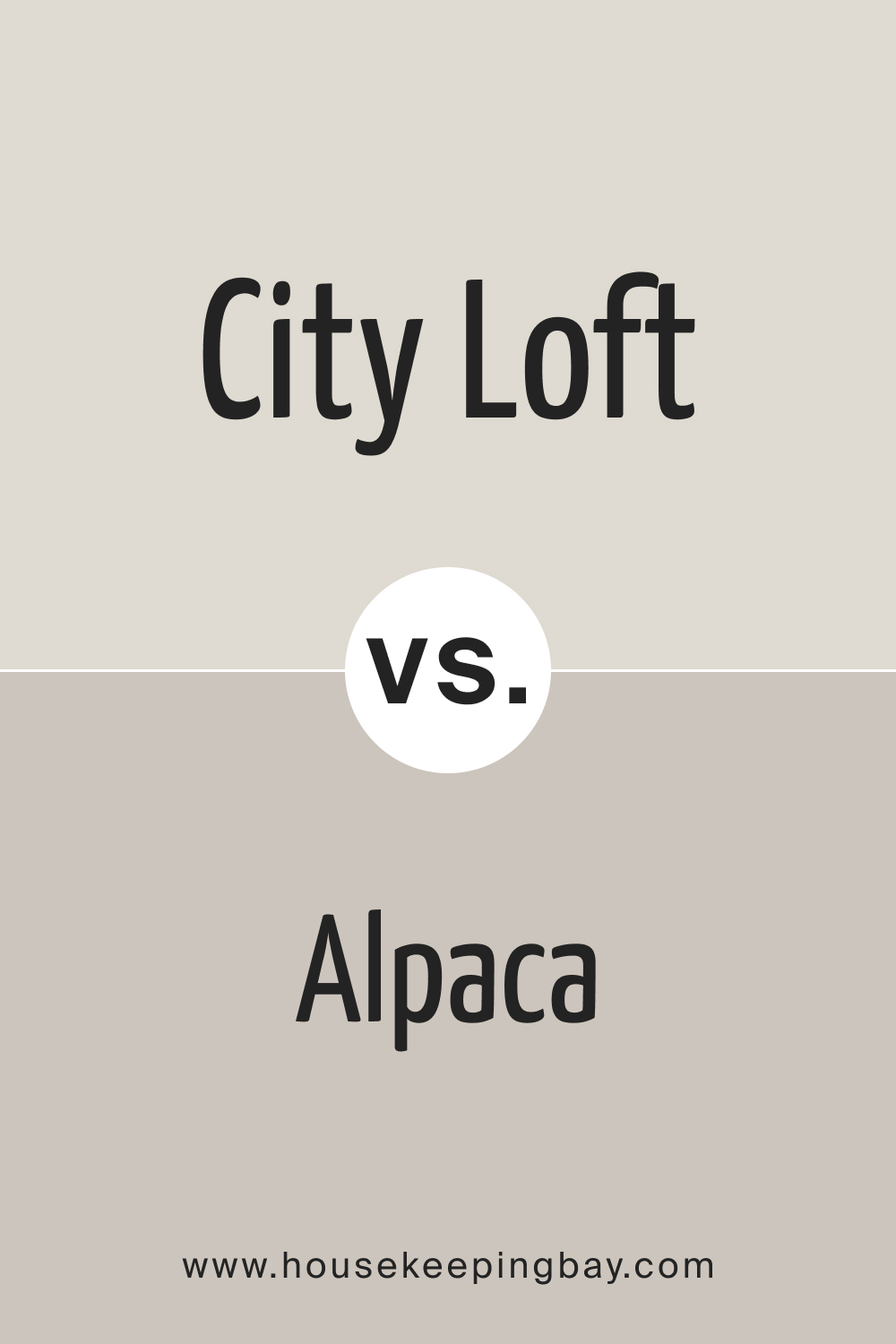 Where to Use This City Loft SW-7631 Color In Your Home?
SW City Loft is a great and versatile color to use in your home, especially in a Scandinavian home, Modern Farmhouse, French Country, and Modern Bohemian. Below, you can see how exactly this soft pastel paint might work in different rooms and on different surfaces.
City Loft SW-7631 in the Living Room
SW City Loft is a great option for your living room, especially if you pair it with neutral upholstery and brown or blue accents. This color will add even more coziness if you also make use of sheer white curtains, grey upholstery, and some taupe or blue accents on rugs and/or throw pillows.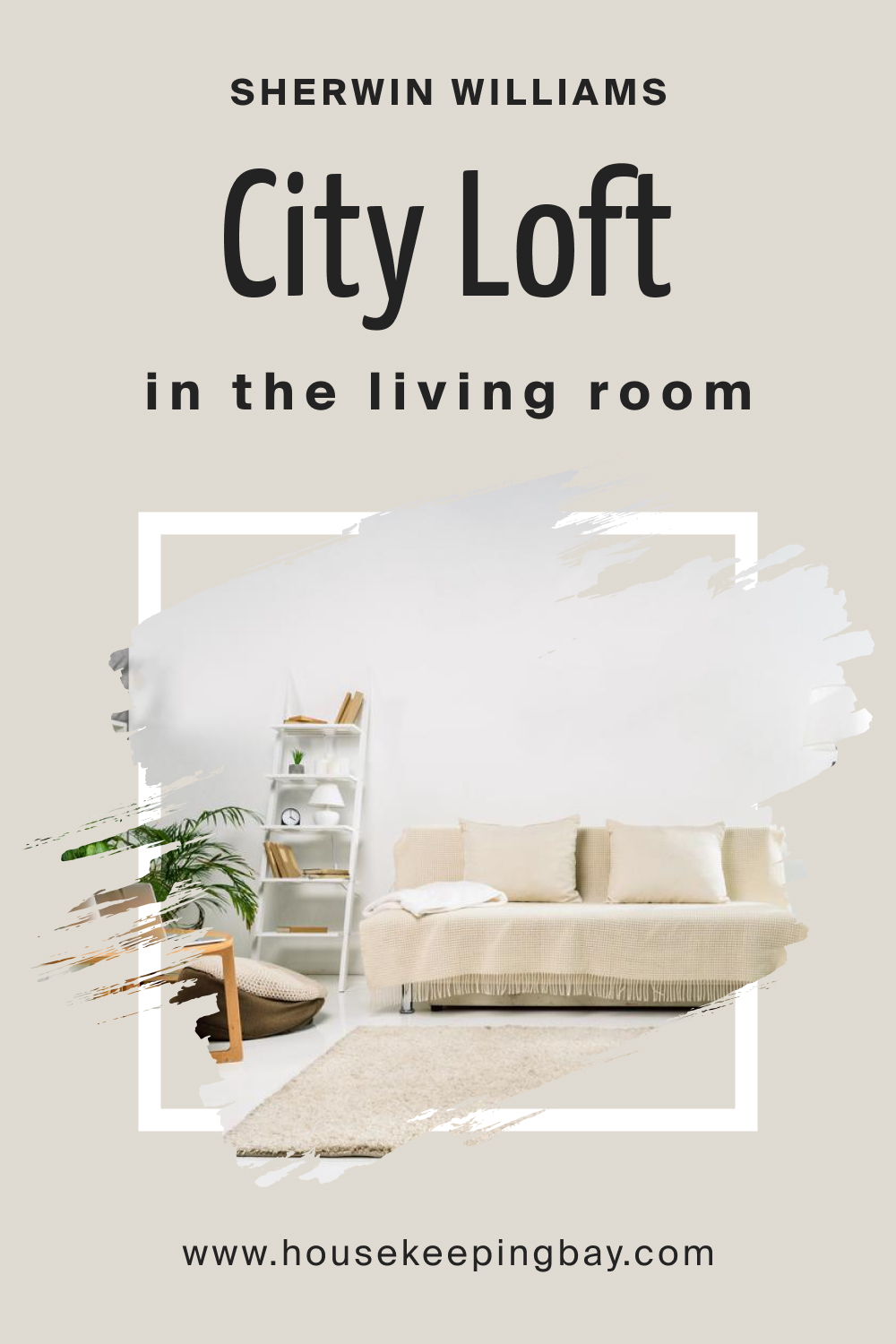 City Loft SW-7631 and Bedroom
In your bedroom, SW City Loft can be used on an accent wall or all the walls with equal success. If you use it on the accent wall only, consider choosing the taupe or blue on the bed headboard wall.
Also, this pastel color works great with the upholstery of neutral taupes, blues, blues, or greys.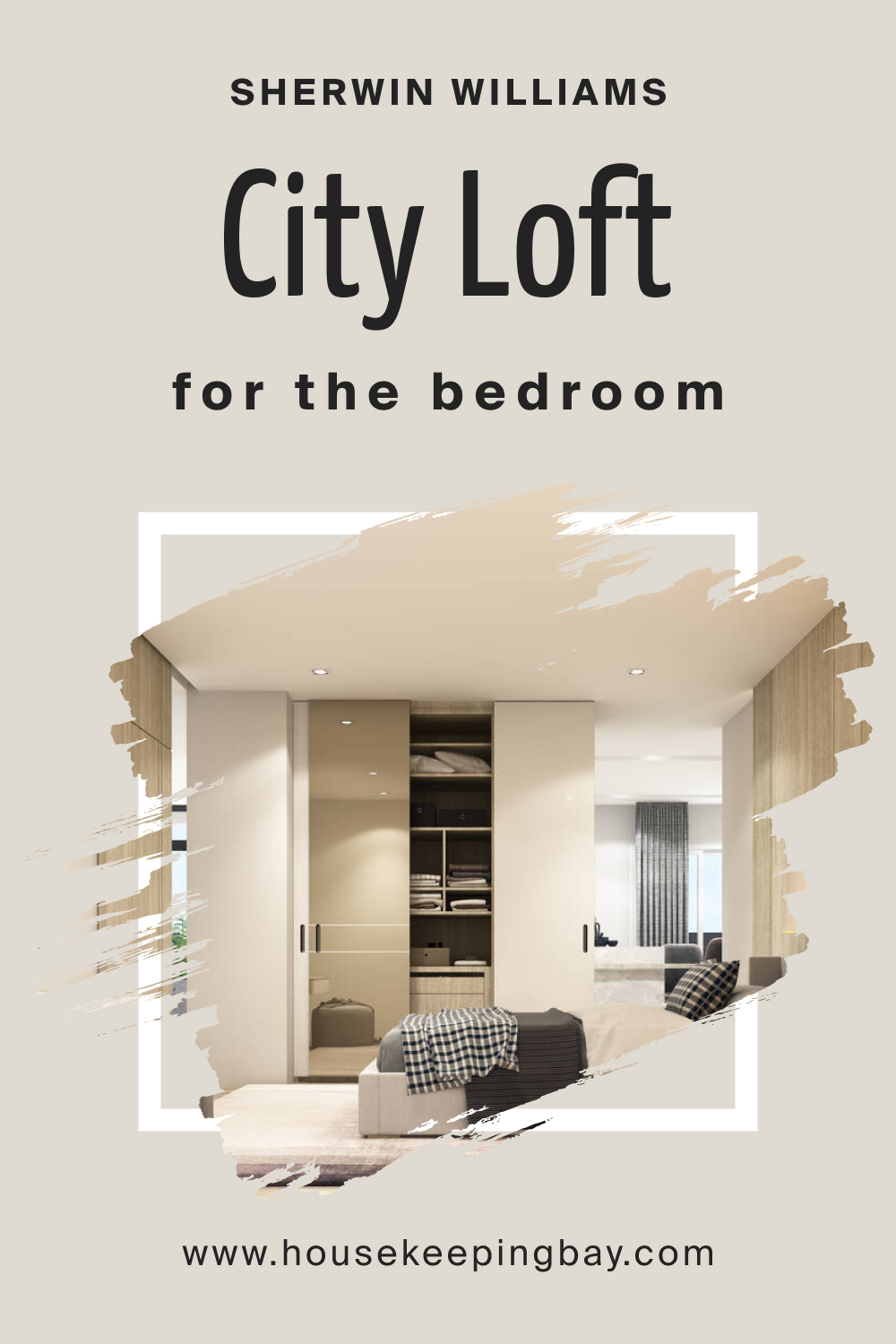 City Loft SW-7631 on the Kitchen/Kitchen Cabinets
In your kitchen, you can choose a monochromatic palette with shades of SW City Loft. If you want to use it as an accent color, the essential thing to remember is to paint the cabinets or backdrop walls in this neutral for better results.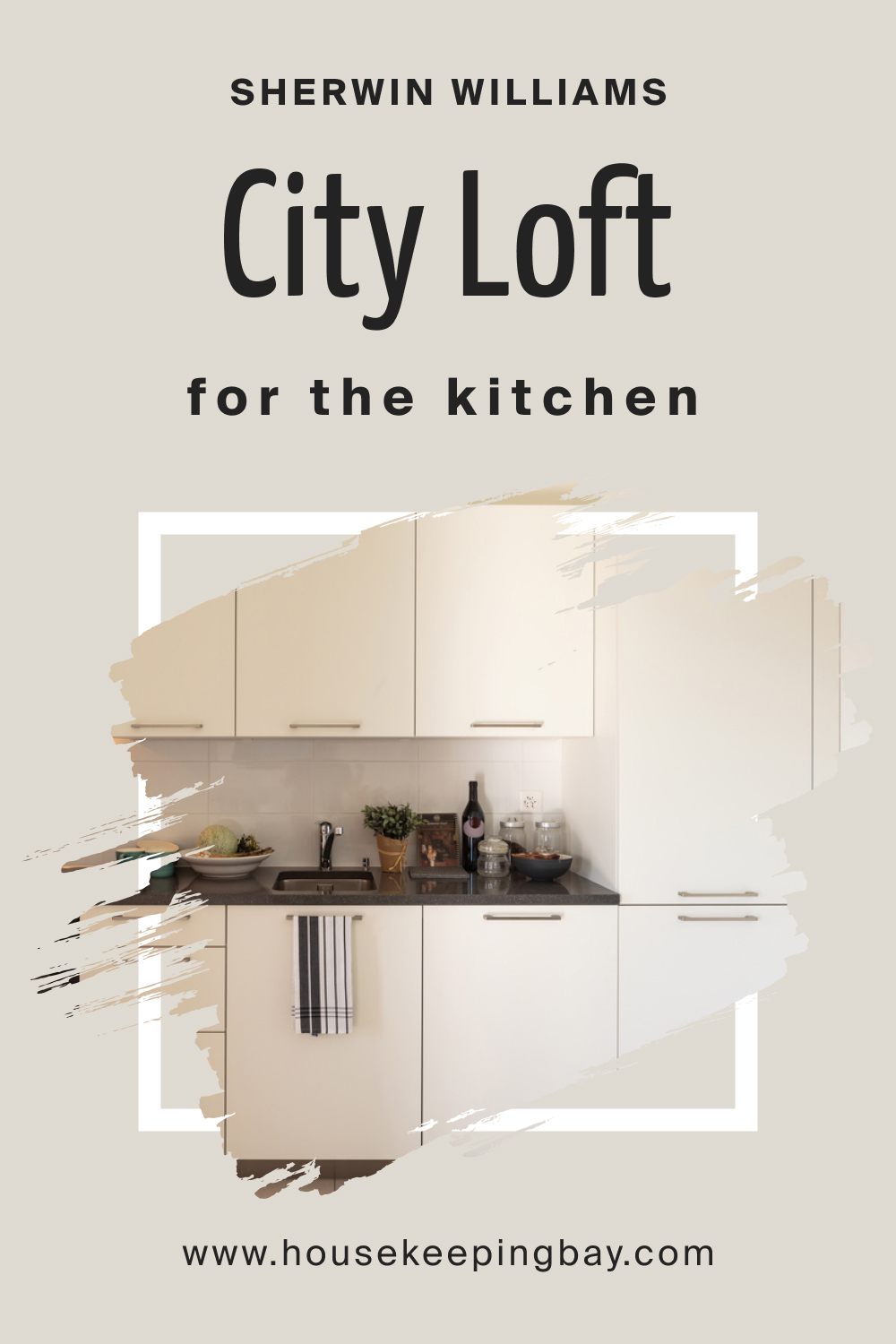 City Loft SW-7631 for the Exterior Use
Sherwin-Williams City Loft can work perfectly well as an exterior wall paint color. You just need to remember that it tends to look even lighter when used outdoors. This is why you might want to pair it with darker browns and greys in the trims, moldings, and door, as well as your window frames, or vice versa.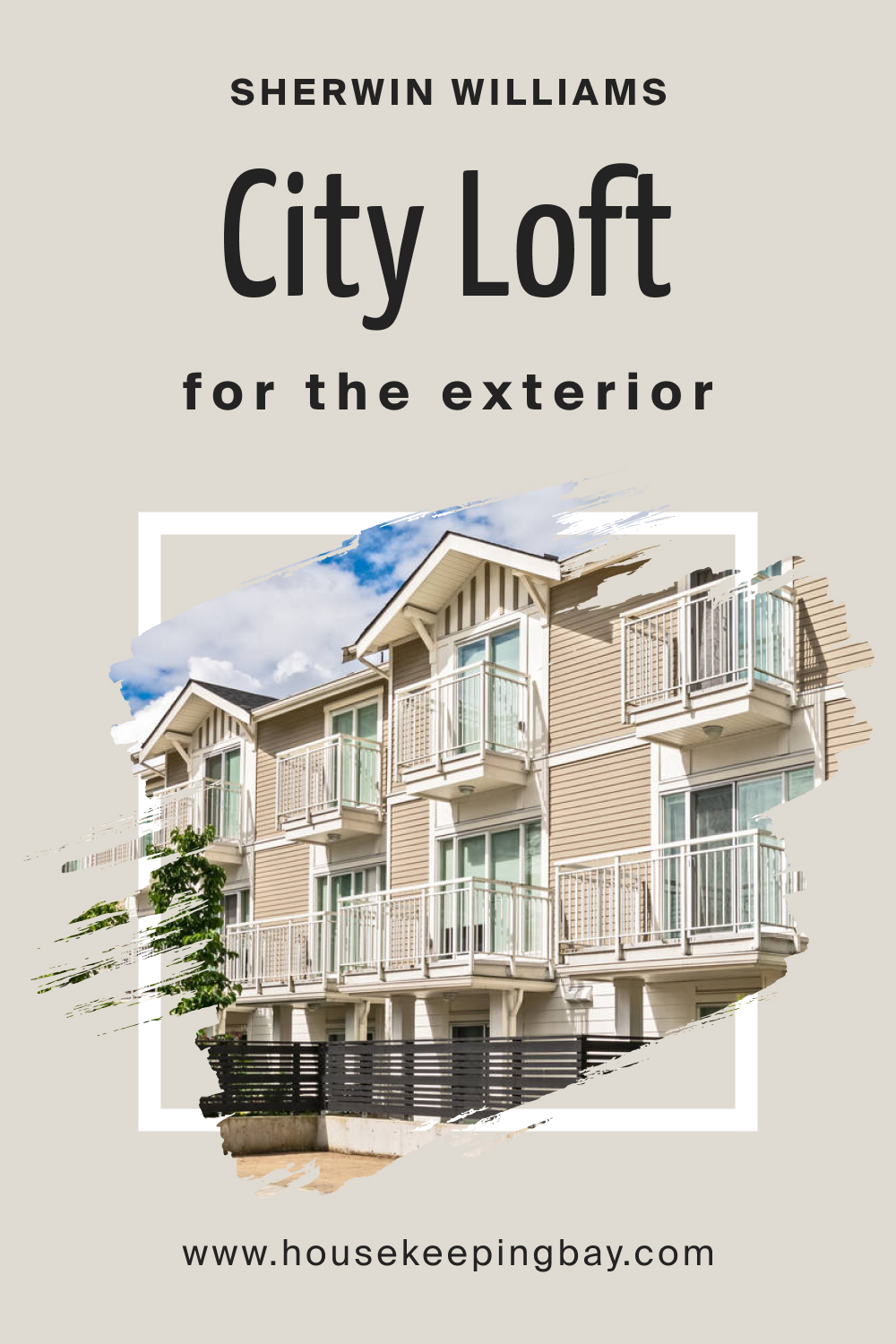 Now you know what kind of color SW City Loft is and why it is considered so popular and versatile. You know where in your home this paint will do its best and how to coordinate it correctly to achieve a harmonious palette.
Also, you learned a few tips that will help you to incorporate this soft and pastel color in your home interior like a pro!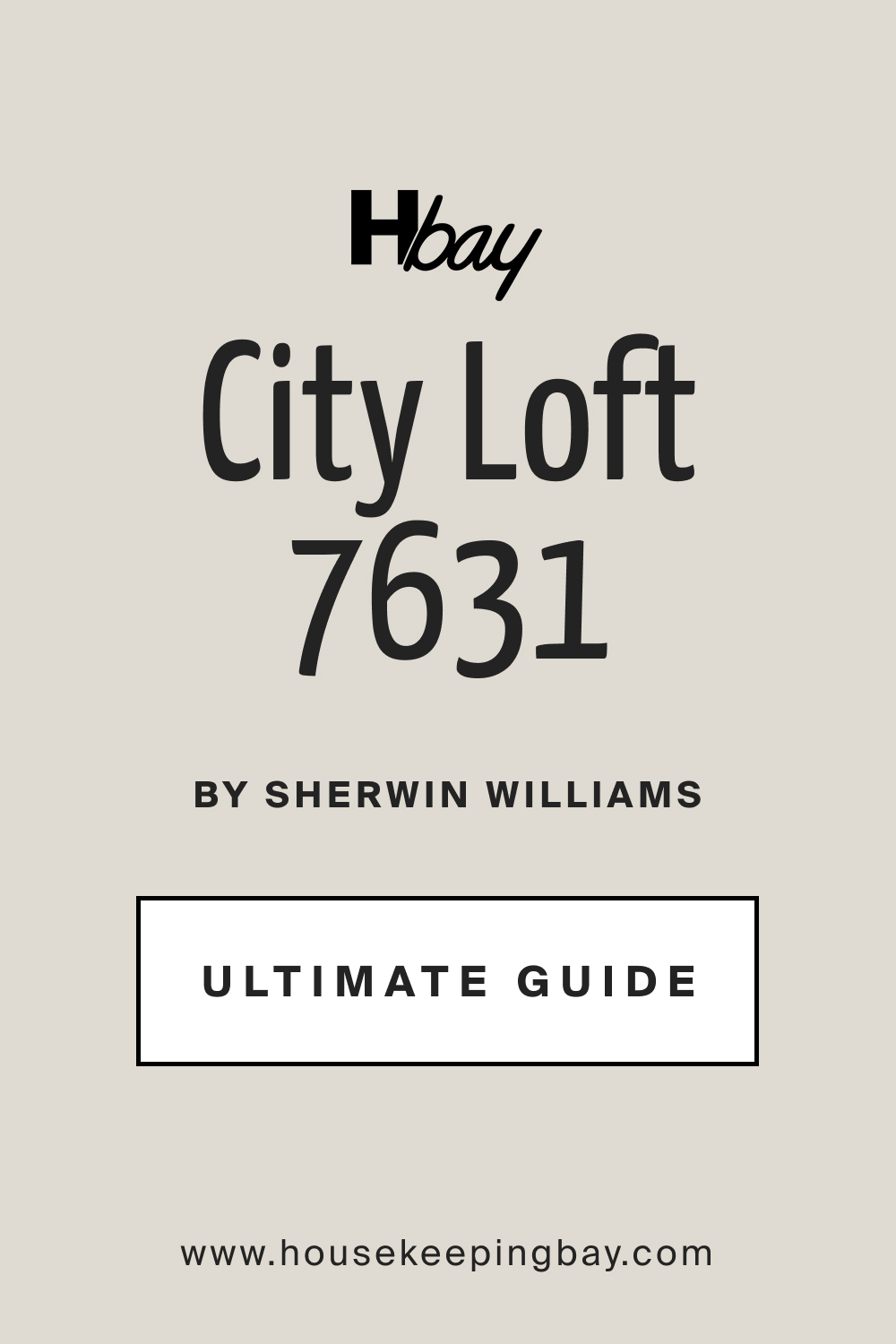 Frequently Asked Questions
⭐Is SW City Loft warm or cool?
SW City Loft is a warm paint color. It's not overly warm, though, since it has a bit of crispness to it.
⭐Is SW City Loft a suitable color for an open-concept home?
Absolutely! This color will incorporate into this home's interior perfectly well!
⭐Is SW City Loft a trendy color?
It's more correct to call it a timeless color since it's always trendy due to its versatility.