Basically, greige is the definition for pigment hue, and even if one is not familiar with coloristic and tones that much, it is pretty easy to see that this word is a combination of the words "grey" and "beige".
Unlike the pure pigment hues that it's composed of, greige is an ideal neutral in terms of use.
It combines the top features of both beige and grey which makes it equally applicable in diverse kinds of interiors thus this shade will reveal itself wonderfully in both warm and cool color schemes.
So, if you are seeking a hue that is both warm and soft like beige, and also has elegant notes that grey possesses, then greige is the number one choice!
The Main Manufacturers to Choose From 
Seeking proper indoor paint is a tricky task, especially when dealing with such combined neutrals as greiges. 
The thing is not only about the ability to foretell how the shade will reveal itself on your walls hanging upon the illumination or the surrounding interior palette, it is also about the paint itself.
Consumers often face the same issue when buying paint, and it is about the way its color looks after being applied. 
And since there are tons of paint-producing brands on the market, picking up the correct product may become quite a challenge!
Fortunately, there are two brands that both produce greige hue paints, and both have quite a wide range of tones to choose from. 
Benjamin Moore & Co.
This company that's also known simply as Benjamin Moore originates from the United States. It was founded in 1883 by the Moore brothers in Brooklyn, New York, and in those days, they were producing only the finish.
Today, this brand is well-known not only in the USA but all over the world. Benjamin Moore paint color palette offers a super-wide diversity of hues and tones to any taste and for any purpose.
From bold hues to airy pastels (and, of course, greiges!), this brand will help to pick up the ideal hue for your home. On their website, one can check the available hues that are divided into groups, from classical to modern ones, and decide on what is needed.
Sherwin-Williams Company
This is another American brand that produces not only paints but also coatings, floor coverings, and other related products. However, they are still more known for their stains anyway. 
Except for the greige Sherwin-Williams paint color, this brand offers an extended list of output that is gathered in several palettes according to the tint family. Owing to this approach, one can choose from various purple, green, orange, or other tones.
Moreover, the manufacturer has a fine set of so-called historic tones, including common neutrals, whites, and pastels.
The Best Greige Paint Colors from Sherwin-Williams Brand
So you settled on trying out some greiges by this brand. What's next? Our council is to take into consideration the most sought-after and literally the best shades of this color first.
Agreeable Gray SW 7029 by Sherwin-Williams
This awesome hue is probably the bestseller of this brand. 
Its shade leans slightly more towards grey tints with a delicate dash of yellow undertones that, when combined, result in a cordial and calming hue. 
A fine pick for hallways, living rooms, kitchens or a bedroom, to the point, since it will make them look luminous and spacious enough but sans the excessive coolness.
The brand states this hue belongs to the rank of "light" tones, however, we would rather say it is closer to a light-medium tint. 
Also, if you laid eyes on this hue, note that it reverberates light pretty well which means that in a chamber with a heap of inartificial illumination it will wear a bit more grey.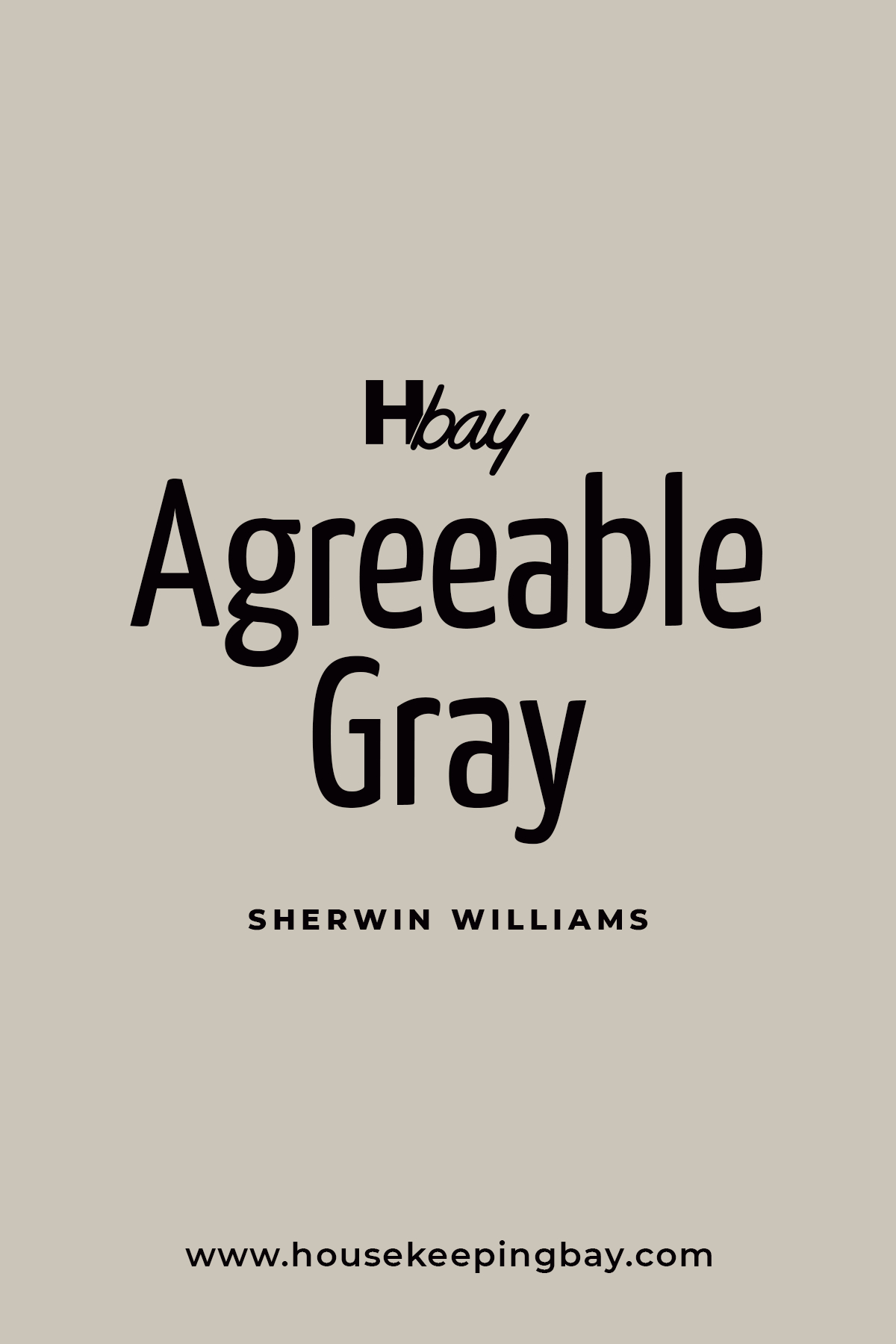 Repose Gray SW 7015 by Sherwin-Williams
This is a sophisticated hue that seemingly has prevailing grey coolness but also possesses the warmth and even an allusion of purpleness. Like any greige tone, this paint hue will create an ideal combination with any other neutral, but it will also fit bright tints. 
In addition, it goes well along with different textures, so definitely pick this option if you are up to some homey or rustic interior style!
Besides, it will wear itself suitable in any chamber especially for the living room (e.g., in a bedroom) and even in hallways.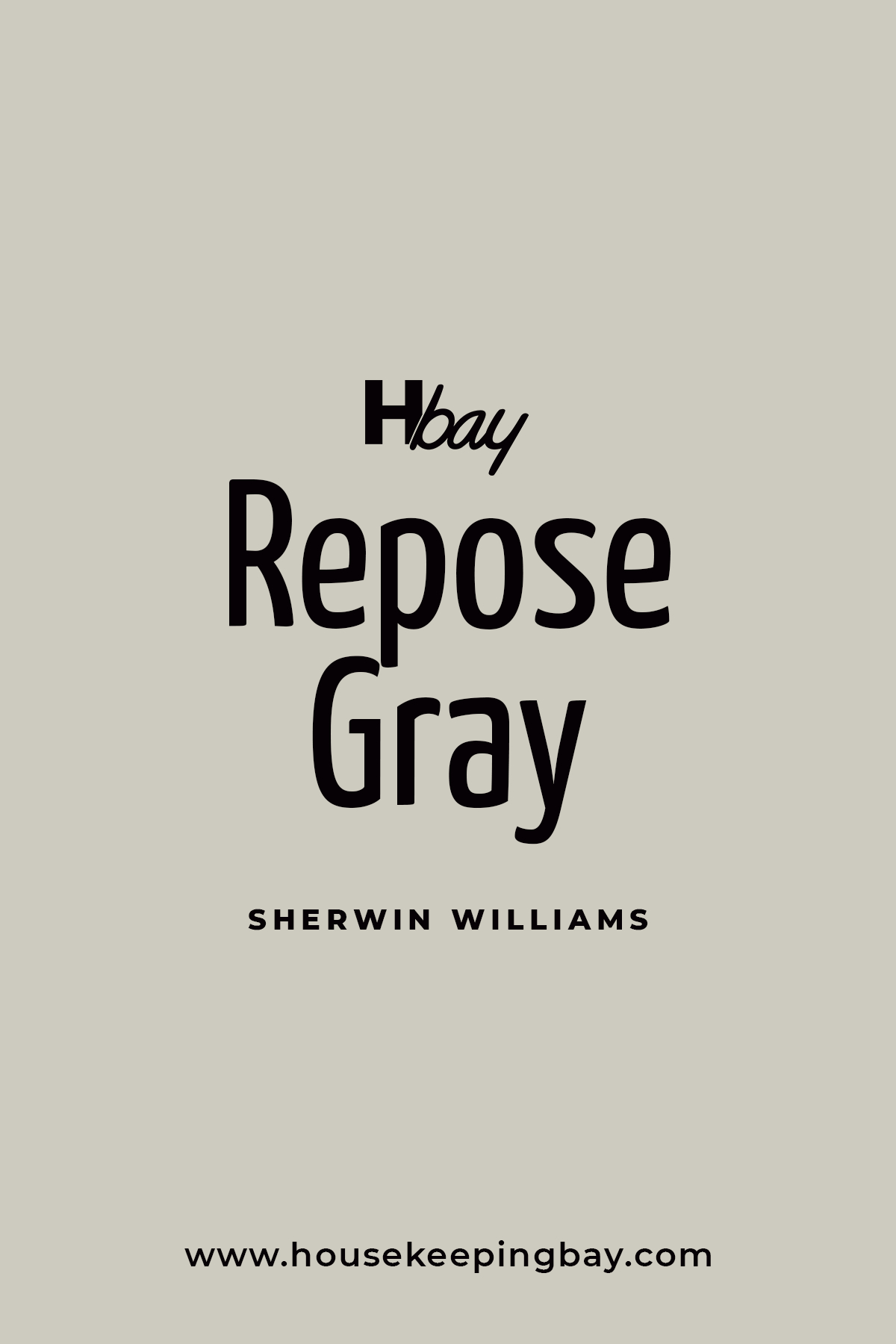 Mindful Gray SW 7016 by Sherwin-Williams
At first, this greige color may seem to be cognate to the Repose Gray one, but this one is darker with a more intense dash of beige. The Mindful Gray also reflects pretty much any lighting, but still, it remains rather dark.
For this reason, opt for this hue if you are intending to renovate a large space or a chamber with a heap of inartificial illumination in it since it will be a bit too dark for smaller spaces.
Except for that nuance, this hue has the same versatility as all other greige tones. It will even look very elegant on your kitchen cabinets or on the kitchen walls in contrast to black stone countertops!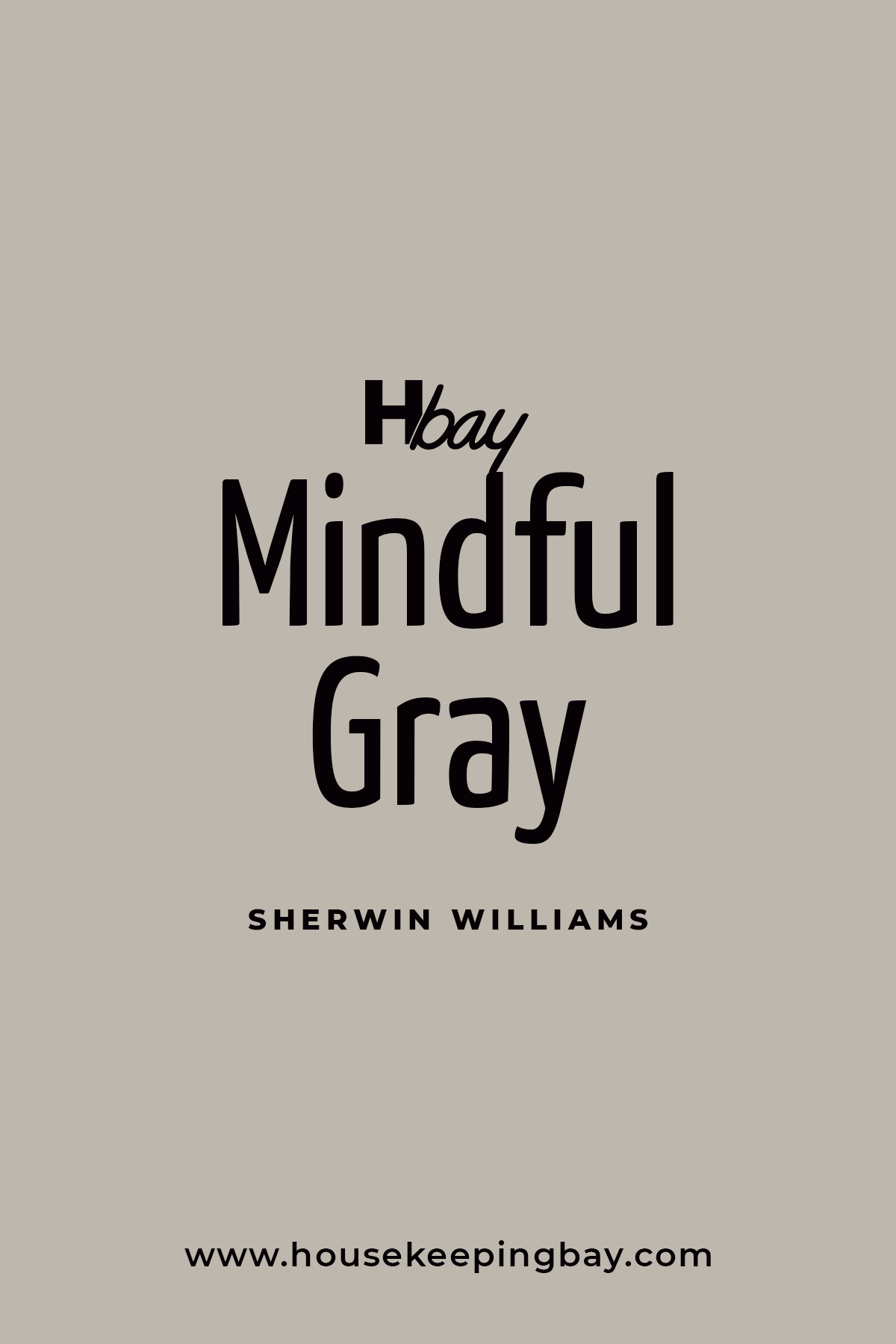 Worldly Gray SW 7043 by Sherwin-Williams
The Wordly Gray has more beige undertones compared to the other shades described above.
This feature turns it into the ideal pick for large chambers like a living room or a dining room with white ceilings; besides, it will pair well with white kitchen cabinets or backsplash tile. 
Except for that, feel free to apply it to your bedroom or even bathroom walls.
The hue reveals itself marvelously paired with dark marble countertops, for instance, or with chrome accessories we often use in bathrooms.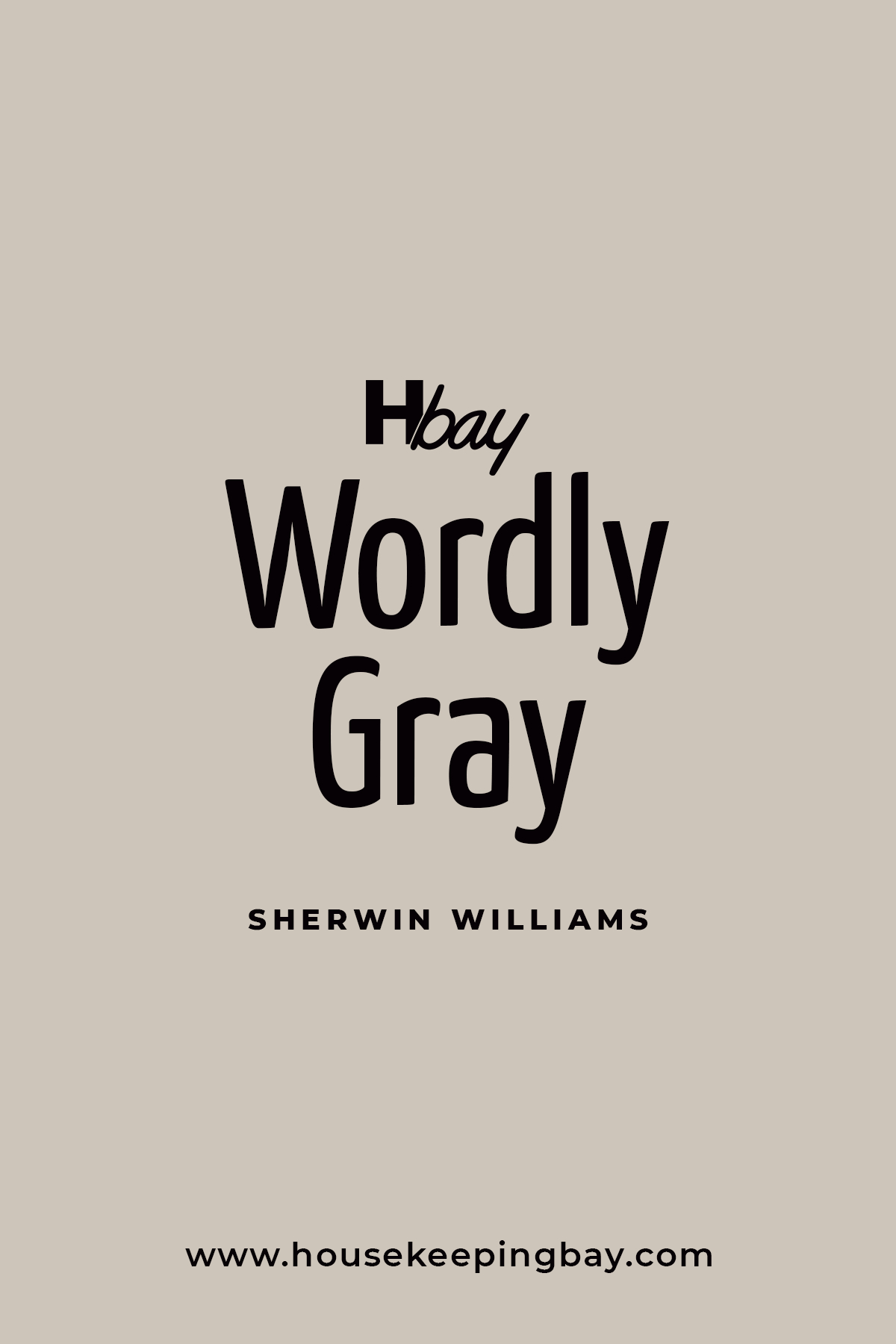 Accessible Beige SW 7036 by Sherwin-Williams
Accessible Beige is the most sought-after one! Despite the name, it is in effect a greige variation that is warm with a gentle dash of grey which prevents it from turning brown.
If you like warm-toned surroundings, this option is your choice. It will complement your living room or a space with a fireplace.
Also, it looks elegant and exquisite with white wall molding or white ceilings. Some even apply it in their kitchens or combine it with multicolored backsplash tile there to create a cozy atmosphere.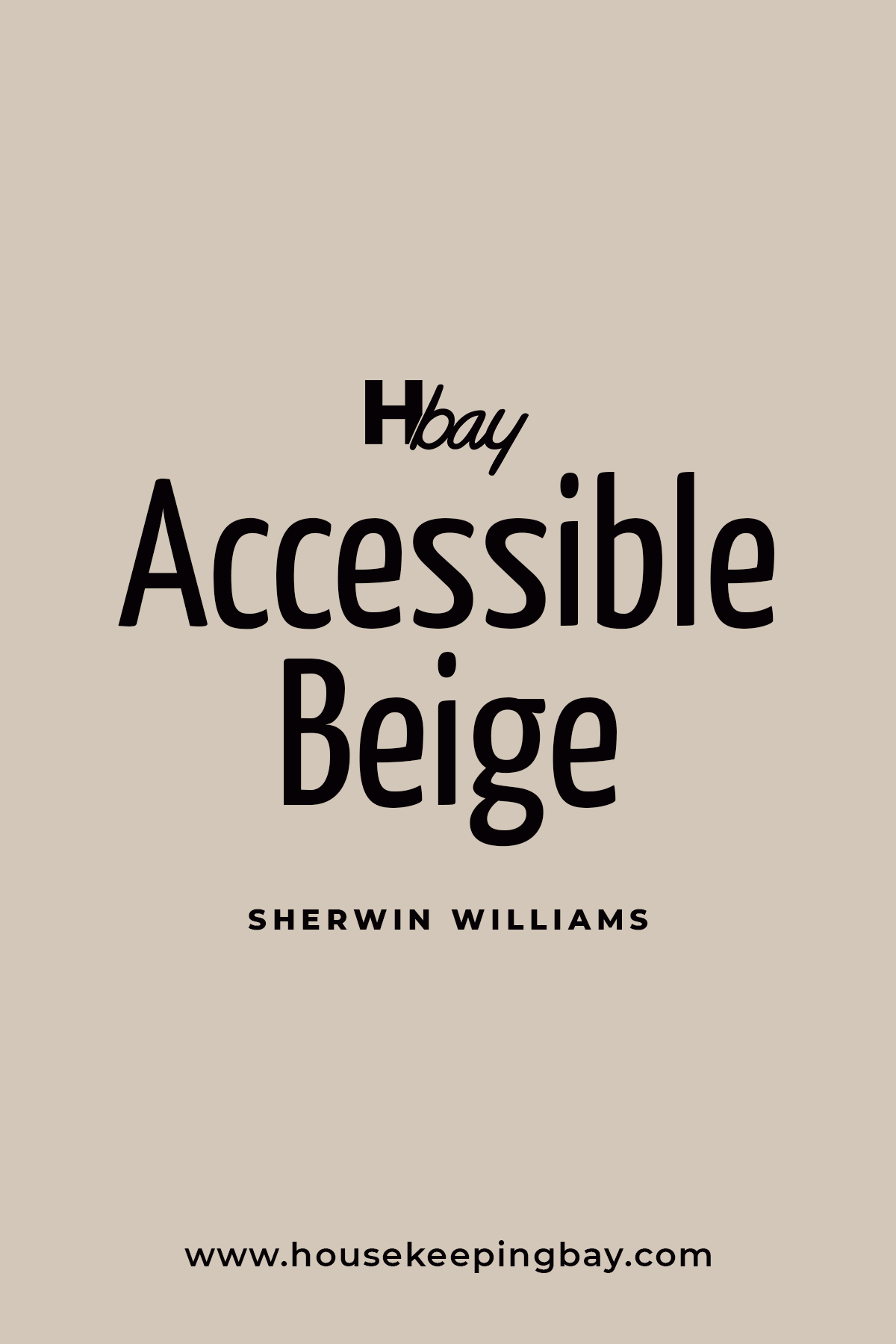 Colonnade Gray SW 7641 by Sherwin-Williams
Colonnade Gray it is a greige tint, it is pretty close to the true grey hue. This color is indeed somewhat deeper than, let's say, Repose Gray, but it reverberates light well enough.
This is why this color will definitely not result in the chamber looking smaller, so feel free to apply it in a living room (it wears pretty enjoyable with a stone fireplace) or in a hallway.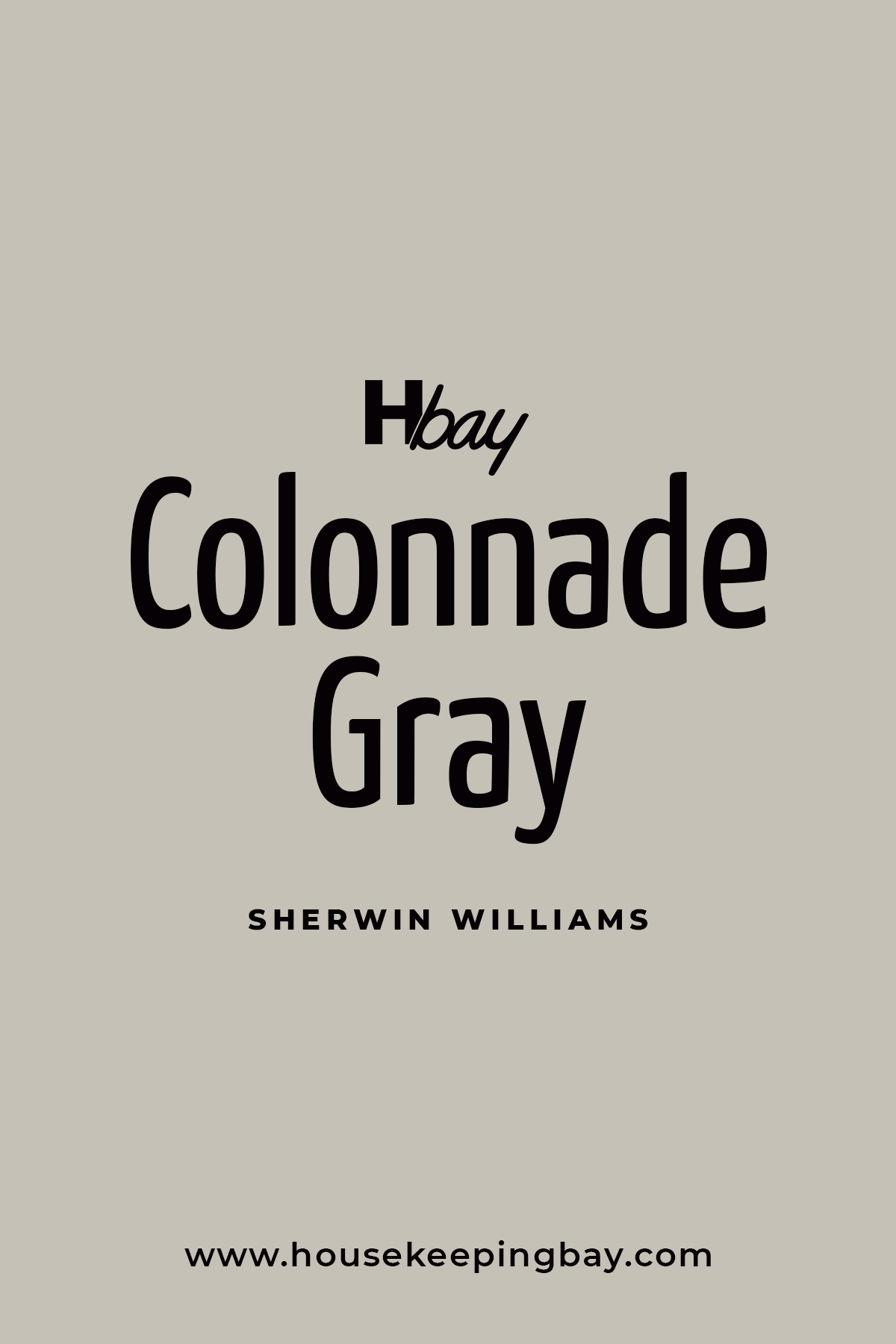 Perfect Greige SW 6073 by Sherwin-Williams
Perfect Greige is rather warm in tone with a significant presence of beige hue.
For this reason, it fits perfectly well in large, spacious chambers (e.g. bedrooms or living rooms), but also, this hue will look nice and warm on the walls of the hallway or even in a corridor. 
If your walls have any accessories like molding, don't worry: Perfect Greige will not spoil the whole view. On the contrary, the contrast of the hue with the white decorations will add that elegant look to the space.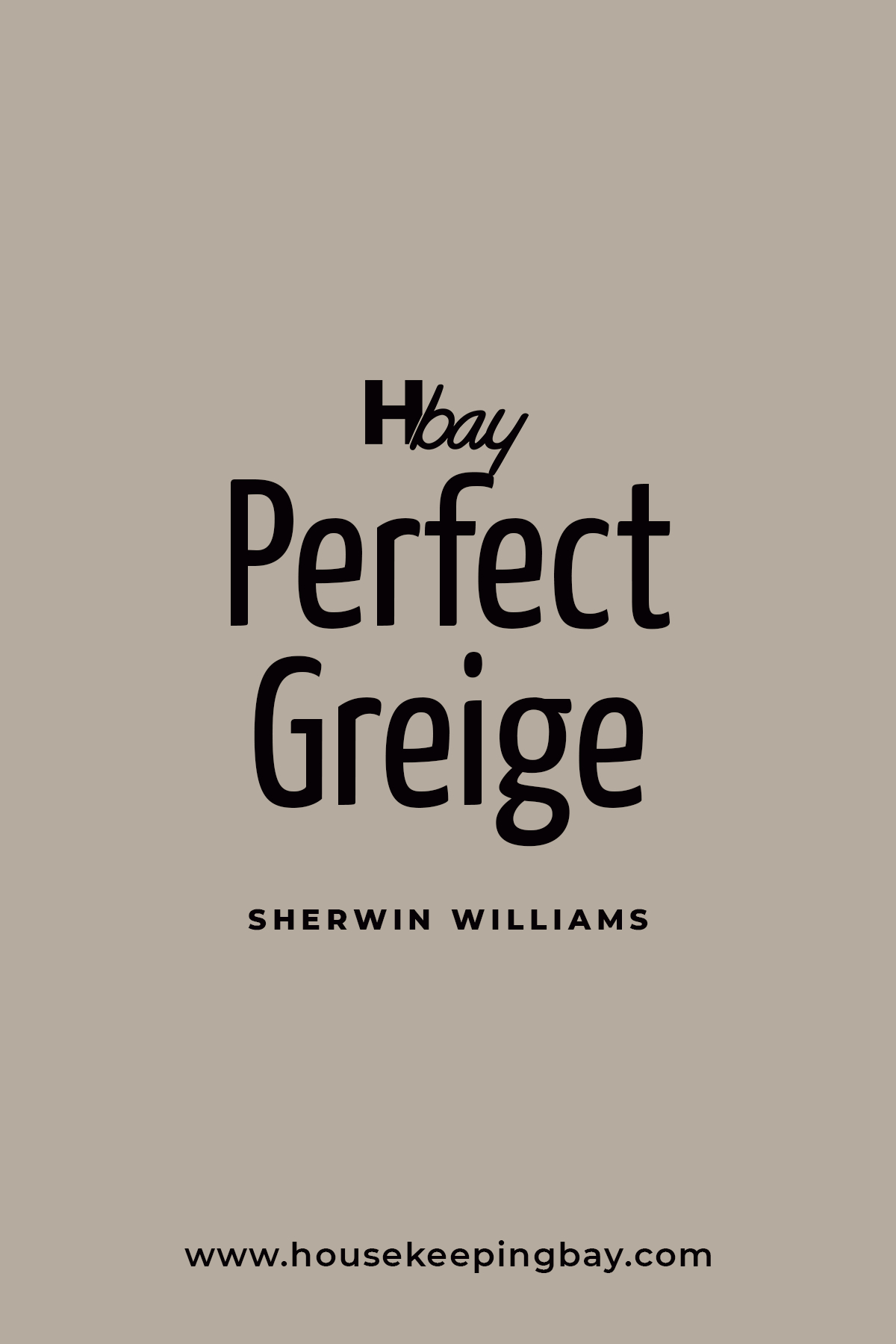 All these hues are basically universal and will fit any kind of living space. One more benefit of these greiges is that they match ideally with different types of fabric, so if you are fond of interior textiles, feel free to experiment and play with the styles and textures. Your walls will only win from that!
The Best Greige Paint Colors from Benjamin Moore
This brand also has an astonishing palette of greiges, and we strongly recommend everyone to check it out.
Edgecomb Gray HC-173 by Benjamin Moore
Edgecomb Gray hue is soft and warm, with more beige than grey. This hue is a bit of a chameleon because it may seem to be slightly creamy (only without that typical yellowness) in a brightly lit chamber, whereas in a darker space its shade will become greyer.
The benefit of this hue is that it can be successfully utilized in any chamber in a house. Being one of the fairest on the brand's greiges list, it will make any space wider and, well, spacious.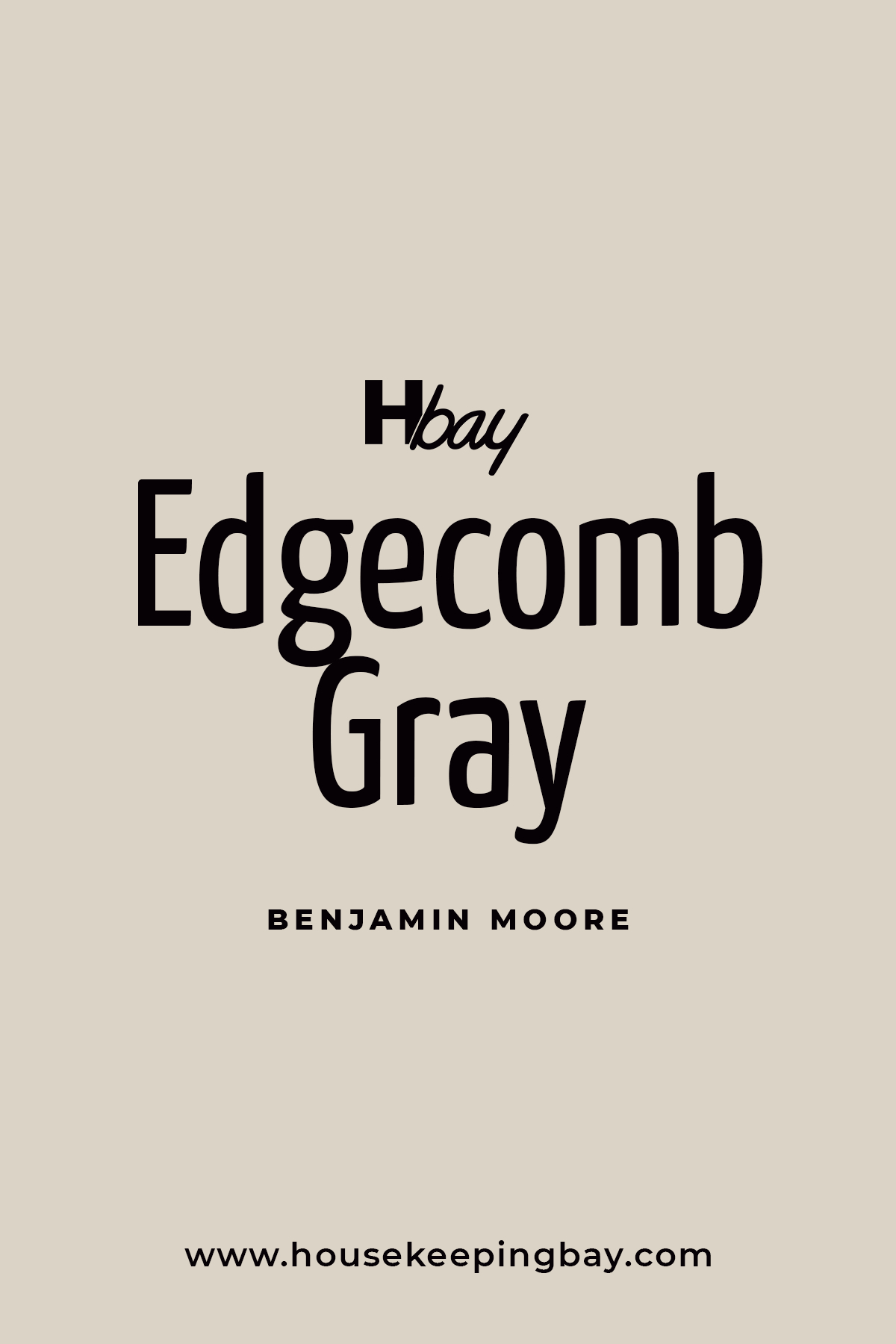 Revere Pewter HC-172 by Benjamin Moore
Revere Pewter is neutral with a bit more beige in it in comparison to grey, and it is somewhat cognate to Behr Wheat Bread (720 C-3). Such a combination makes it ideal for any chamber, especially for the living room, in your house or apartment unless you prefer much warmer tones.
It also looks good when combined with items of contrasting colors like black or white, so think of adding some of those when repainting the walls.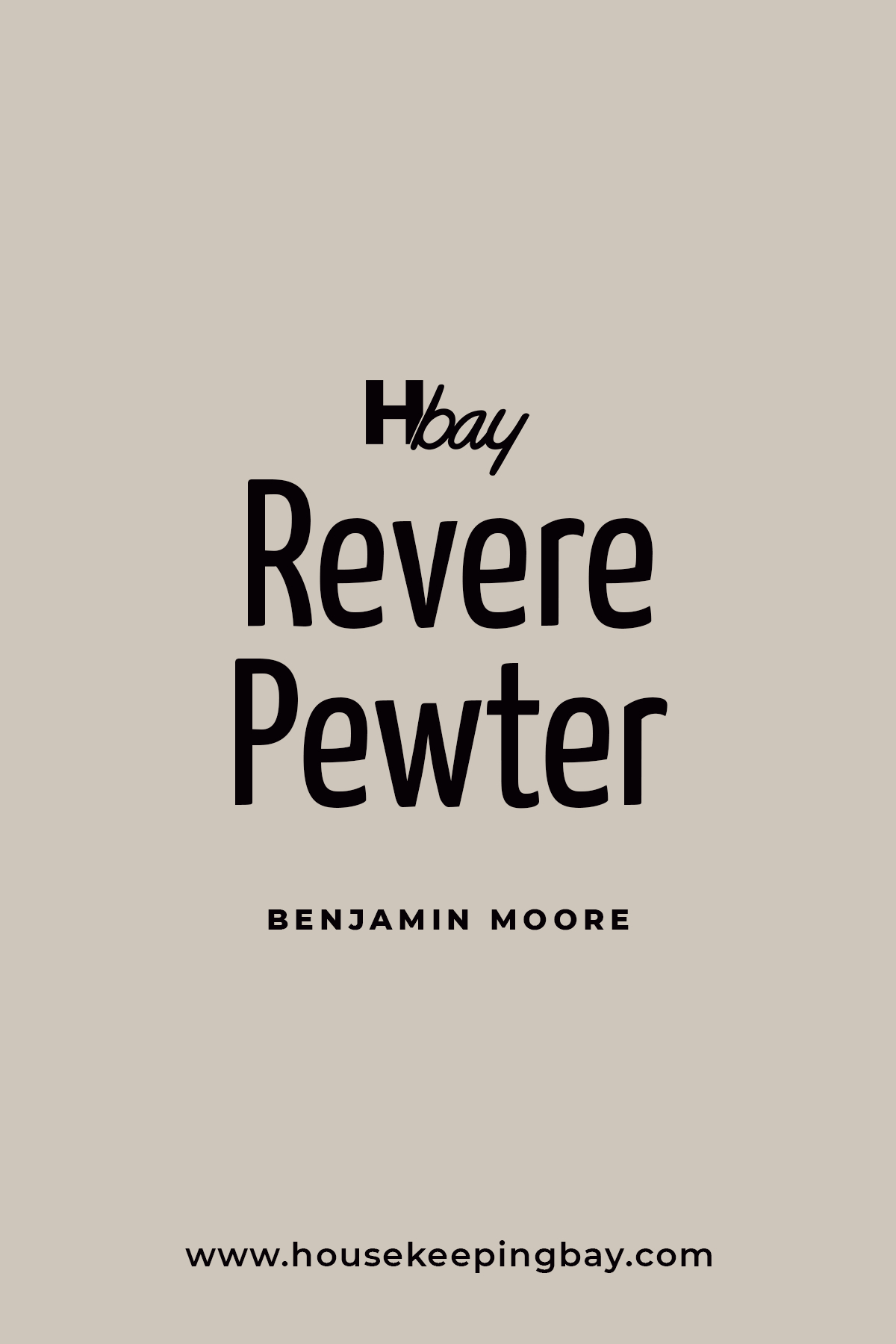 Pale Oak OC-20 by Benjamin Moore
This soft greige Pale Oak tone wears itself elegant and exquisite. It is fairly light, one of the fairest, being close to Edgecomb Gray. However, this hue will appear to be less expressed when applied to the surface.
As a fair hue, Pale Oak is suitable for any chamber that needs more space, but it will hardly be a favorable selection for spacious and very big chambers.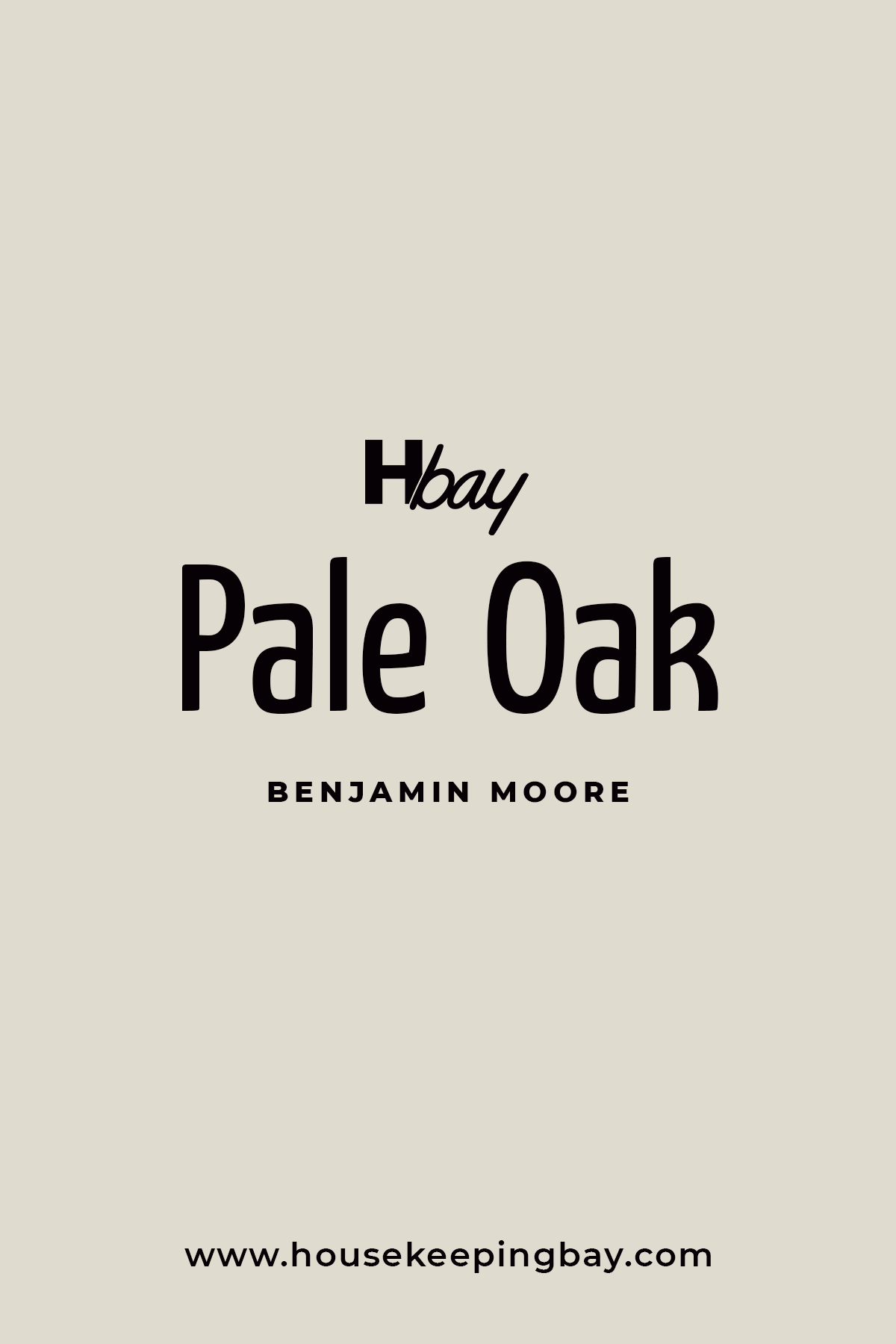 Balboa Mist OC-27 by Benjamin Moore
This is a well-balanced combination of grey and beige Balboa Mist paint which turns it into a perfect neutral tone. It makes this hue universal for basically any chamber, but if you're into a lighter tone, opt for Behr Silver Drop (790-C2) instead.
Also, it will look nice with different textures and interior accessories, especially in a classical, modern, or Scandinavian style. By the way, a chamber painted in this tint will look cozier if we add diverse kinds of fabric into it, e.g. cushions, sofa covers, upholstery, curtains, etc.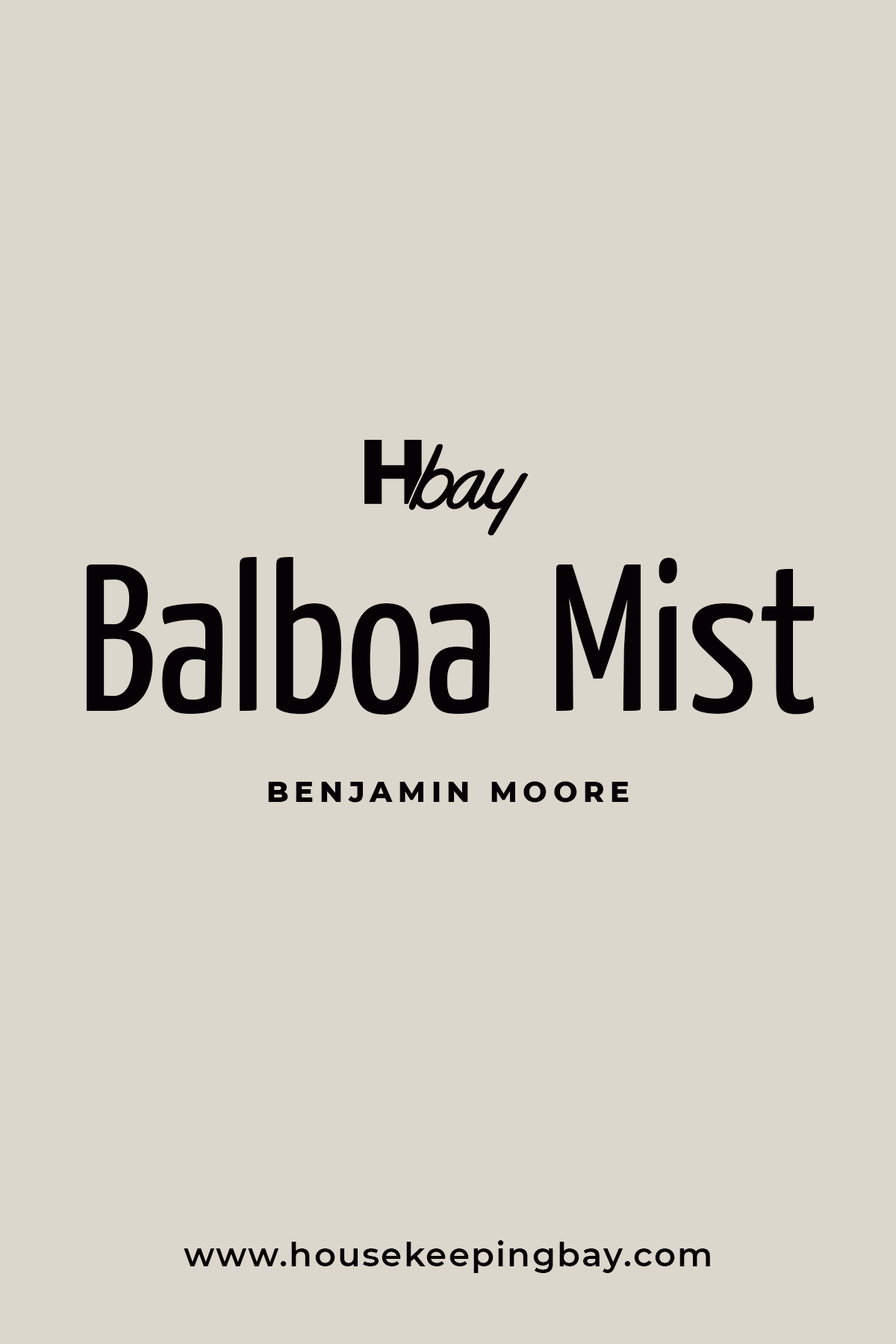 Wish AF-680 by Benjamin Moore
Wish paint color is pretty much grey but with noticeable beige undertones that make the whole color way less cold.
It will look suitable in living rooms and bathrooms, but if you like cool tints in your bedroom, why not?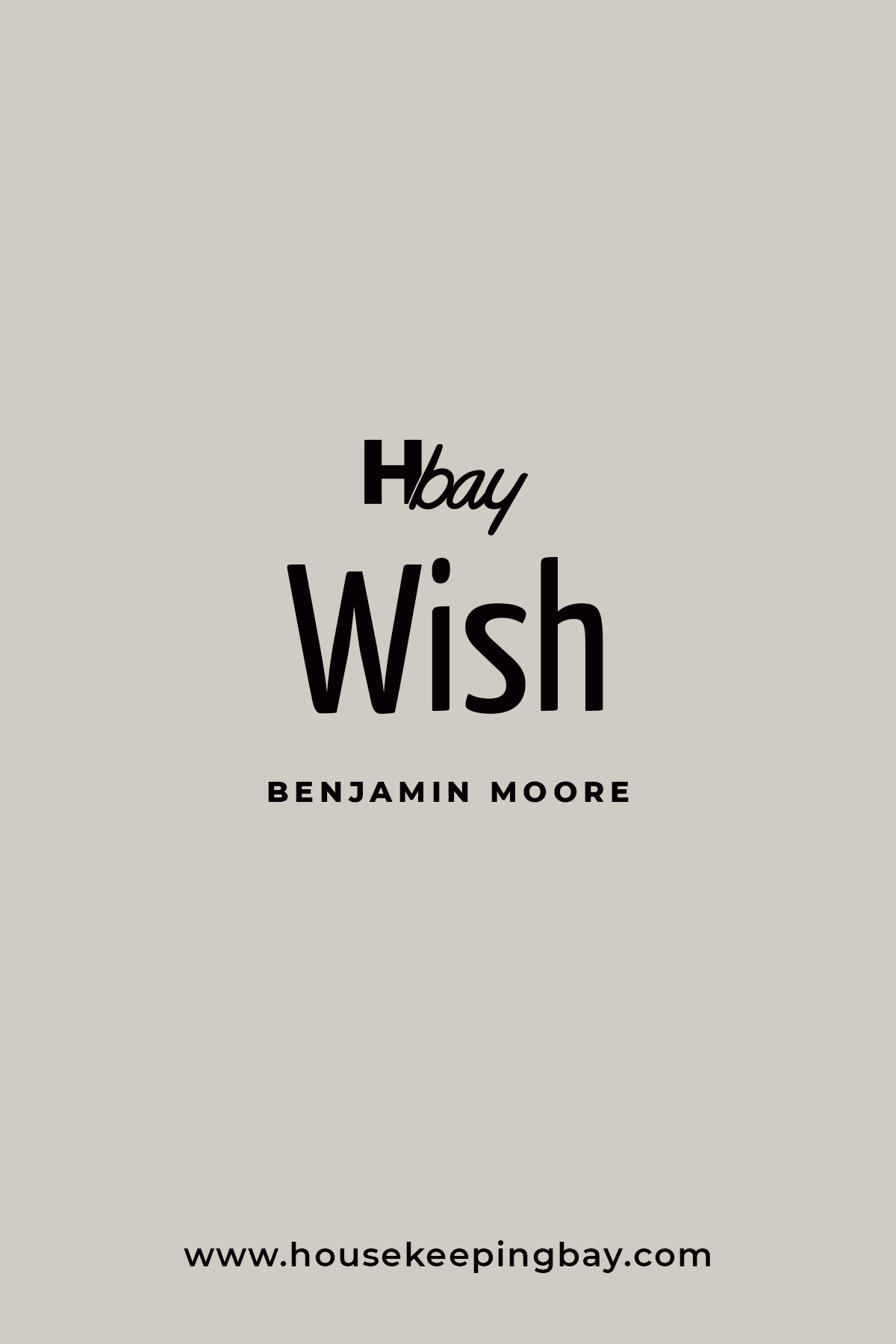 Thunder AF-685 by Benjamin Moore
Thunder paint color belongs to the warm side of the spectrum, so even albeit grey is quite noticeable in it, the notes of beige make it warmer and softer.
Like any greige, it performs well with whites and blacks, but feel free to add colorful accents to make the living space look vivid and bright.
This shade allows that. Also, it can be successfully paired with natural materials such as stone or wood.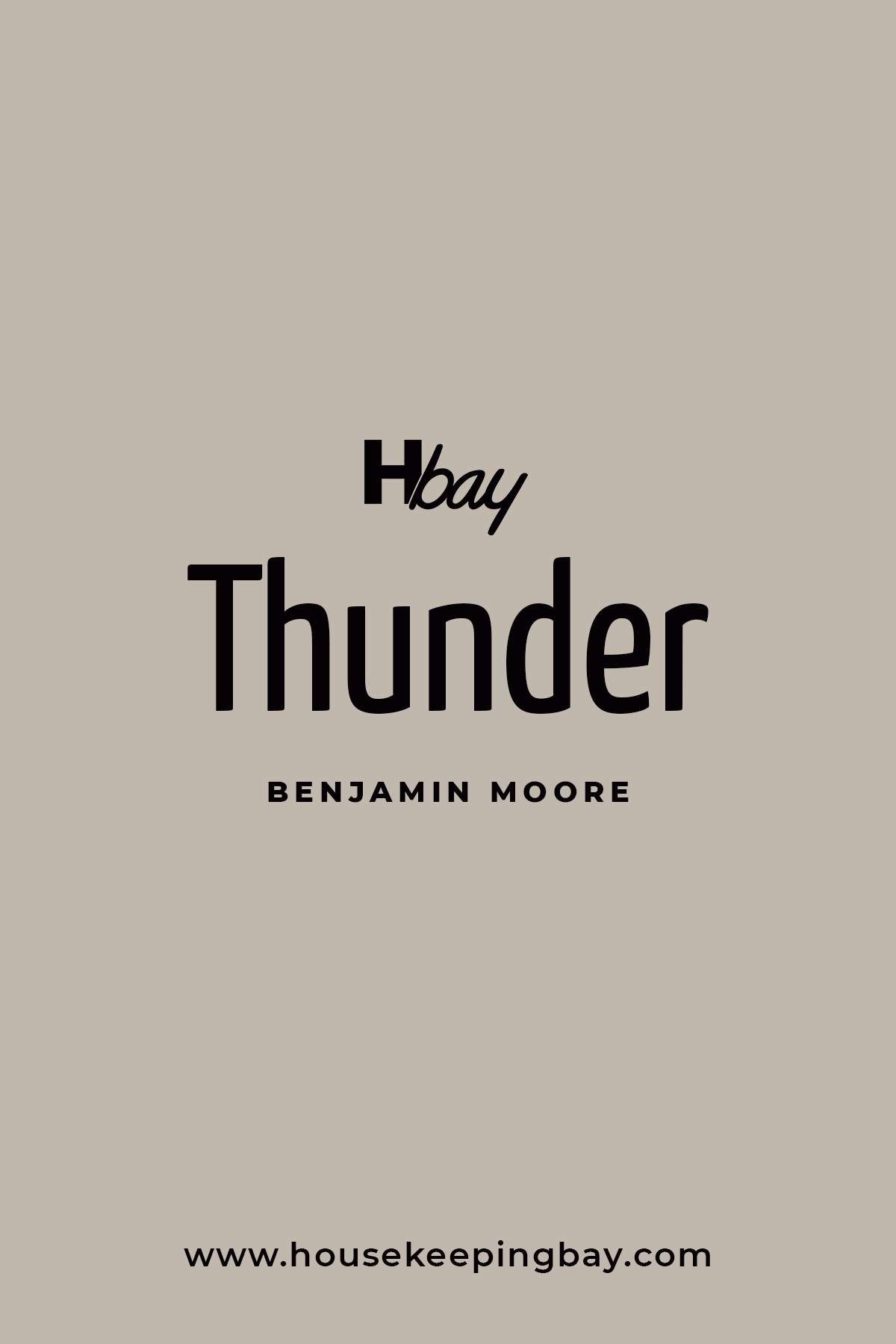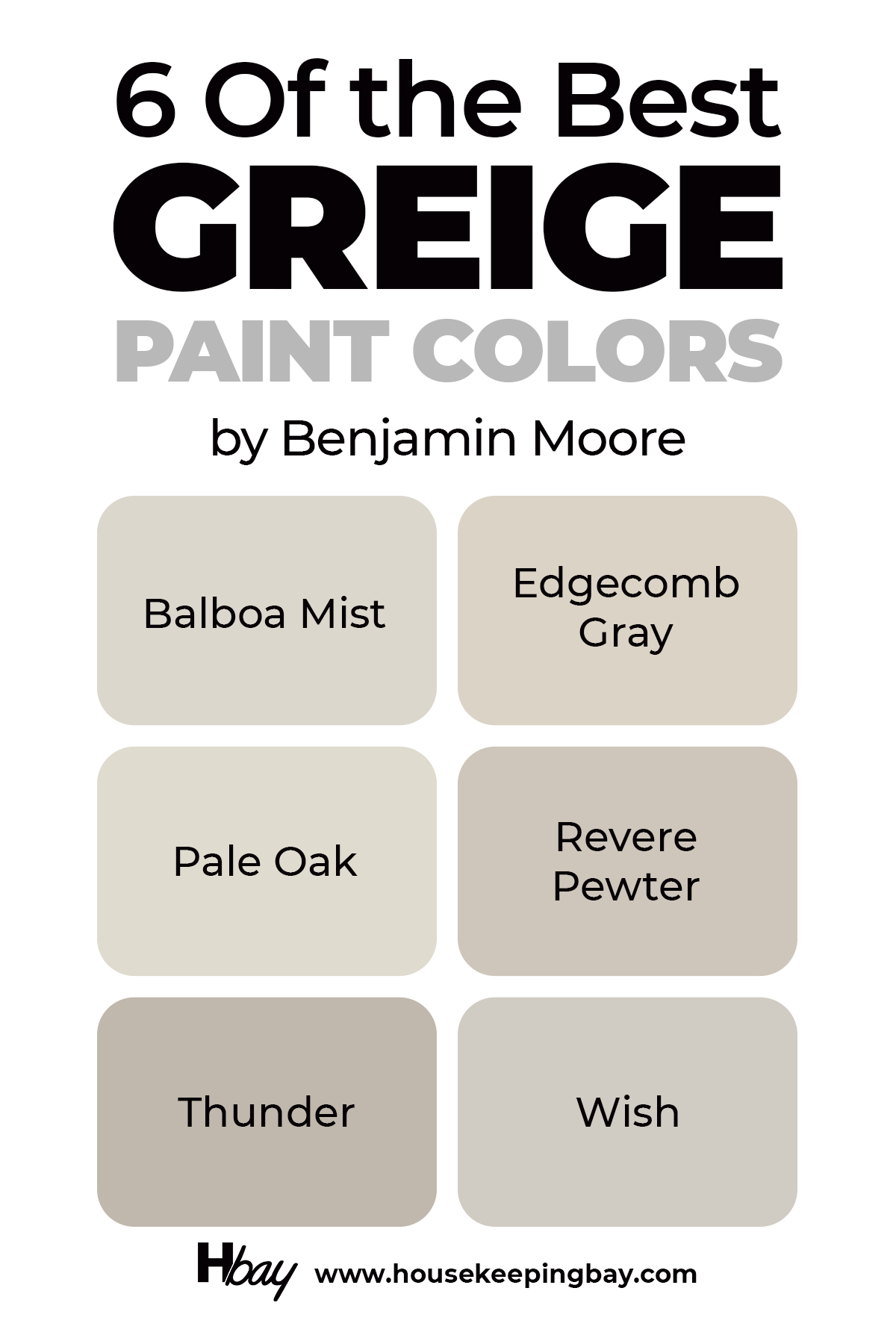 Which Hue Is Most Popular?
There are many kinds of greiges available, from colder to warmer tones, some with more grey and others with more beige notes. This makes it possible to select either cozy and soft tints if you are more into warm hues in your living area, or you can stick to cooler hues. 
Both leading manufacturers, the Sherwin-Williams and Benjamin Moore companies, that sell paints of this hue offer a vast diversity of tones for any purpose, so all you need is to look through the palette and choose the shade that suits you best. But even then, consumers have several favorites of each brand.
Sherwin-Williams Top Greiges
This brand has a list of top hues that are bestsellers and will suit any space.
Anew Gray 7030
Anew gray is a very warm mid-tone hue that is probably the deepest one among the brand's greiges. However, it can't be called dark at the same time.
It will show itself perfectly in a bathroom or in a sleeping area, but basically, go for it when in need of making a chamber cozier and warmer in color.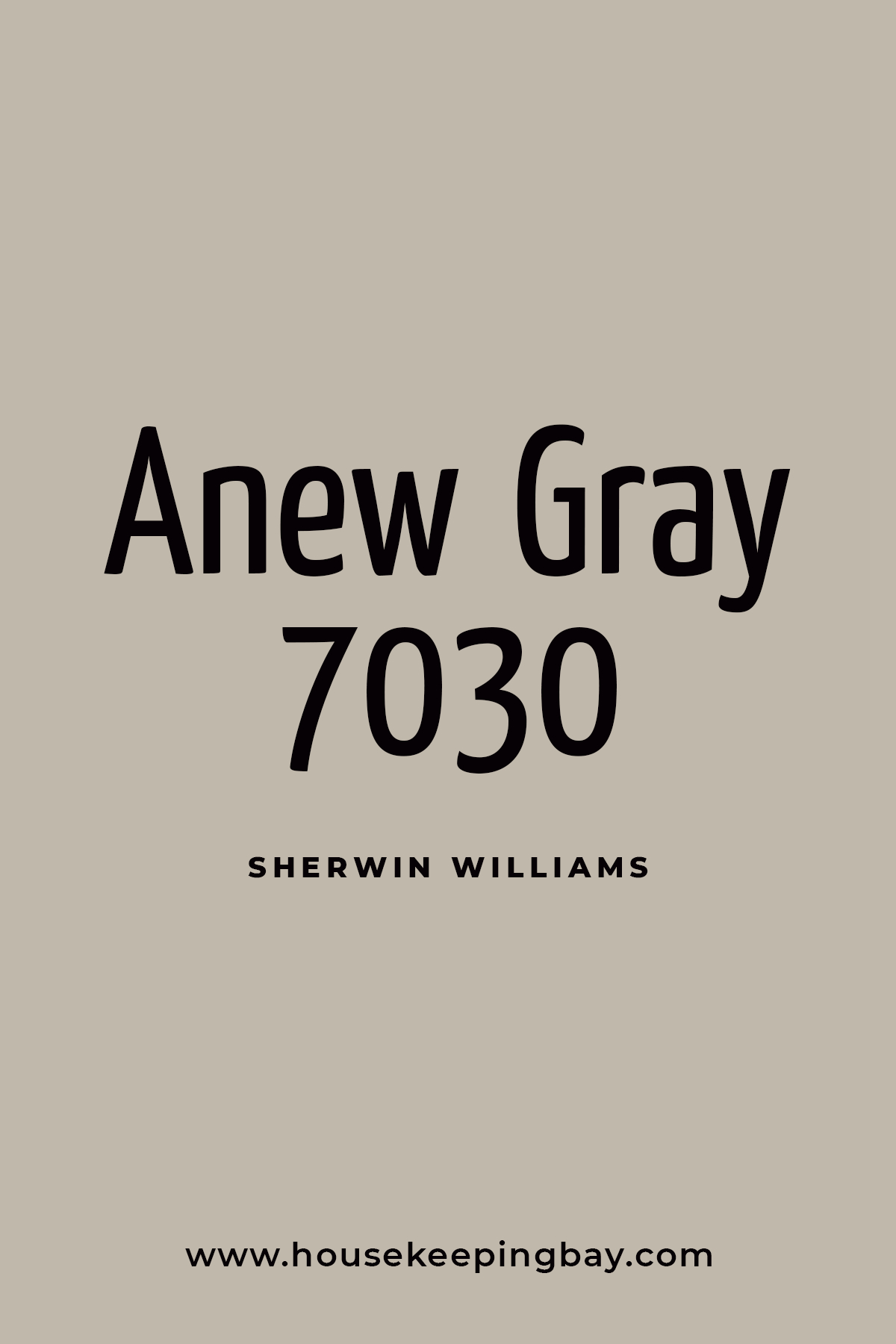 Alpaca 7022
Alpaca is very fair and will fit ideally in any chamber that needs to be more spacious, at least visually.
To some, the hue may seem quite cool, so it's probably not the number one option for sleeping areas.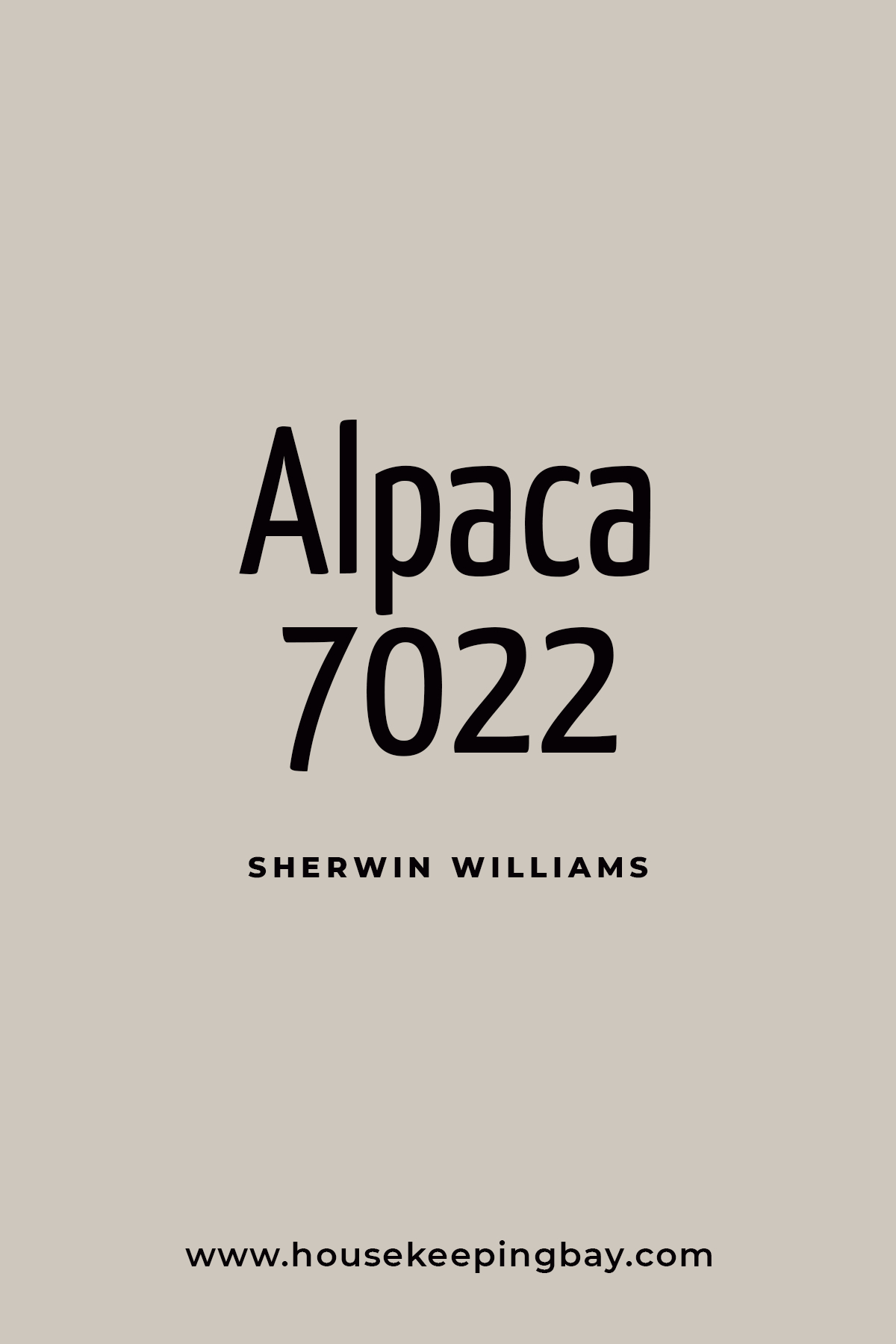 Worldly Gray 7043
Not excessively warm, not excessively cold, this hue is pretty multipurpose and can easily be applied to any wall in the house.
It looks especially chic on wooden surfaces, by the way.
Agreeable Gray 7029
Agreeable gray is fairly light, but at the same time, it is deep enough to remain interesting and will work in a variety of spaces.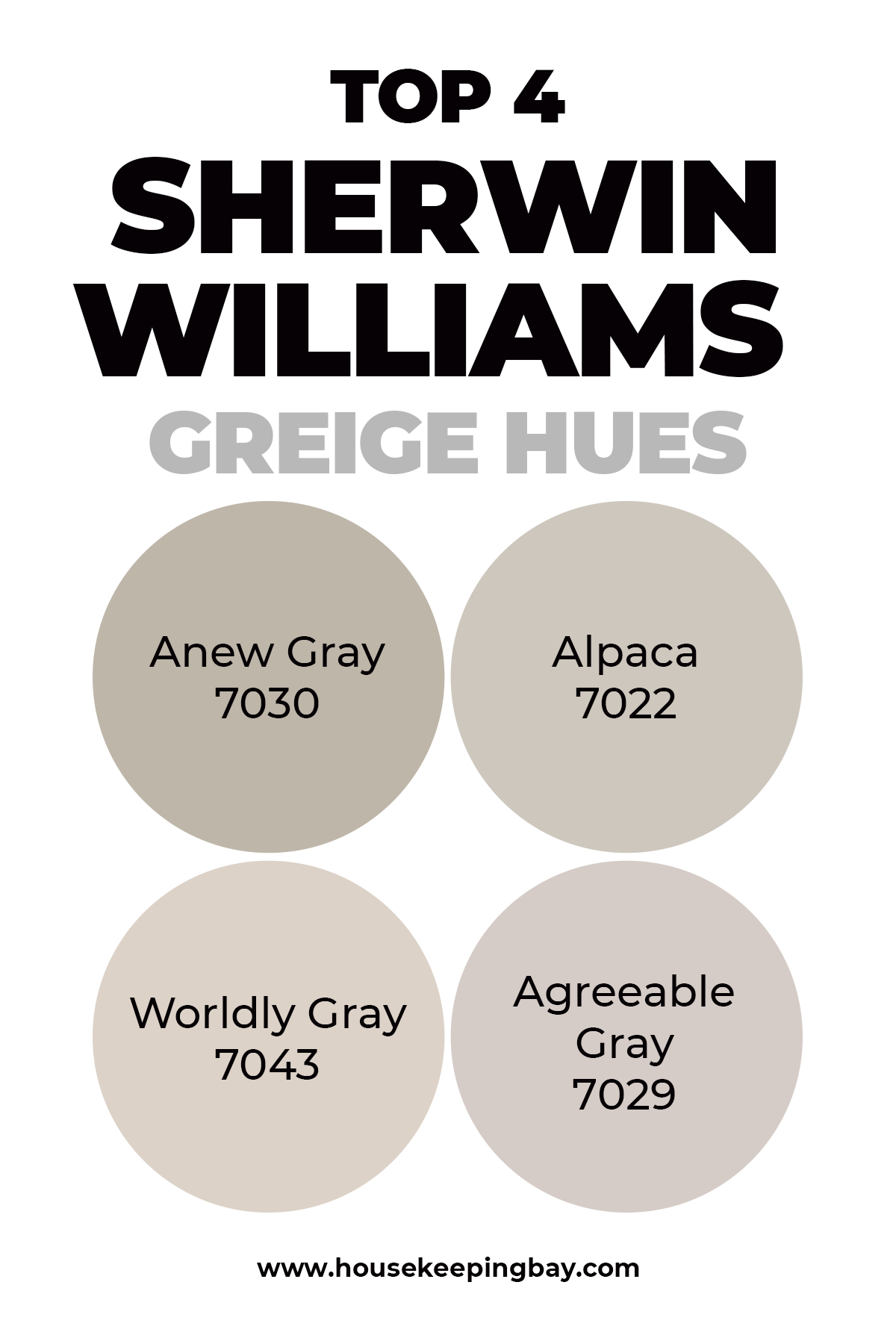 Top Benjamin Moore Greige Hues
This brand also has several hue options that are extremely loved by customers.
Revere Pewter HC-172
Revere Pewter is often rated as a number one hue that is no-fail since it looks astonishing in nearly any space. 
Balboa Mist OC-27
Balboa Mist despite its rather pronounced purple undertones, this hue can't be called cold. It looks great in living rooms, sleeping areas, and kitchens, but it's still possible to apply it even in a corridor!
Classic Gray 1548 
It's a simple and light pure grey hue that is a perfect greige if you want the walls to be as neutral as possible.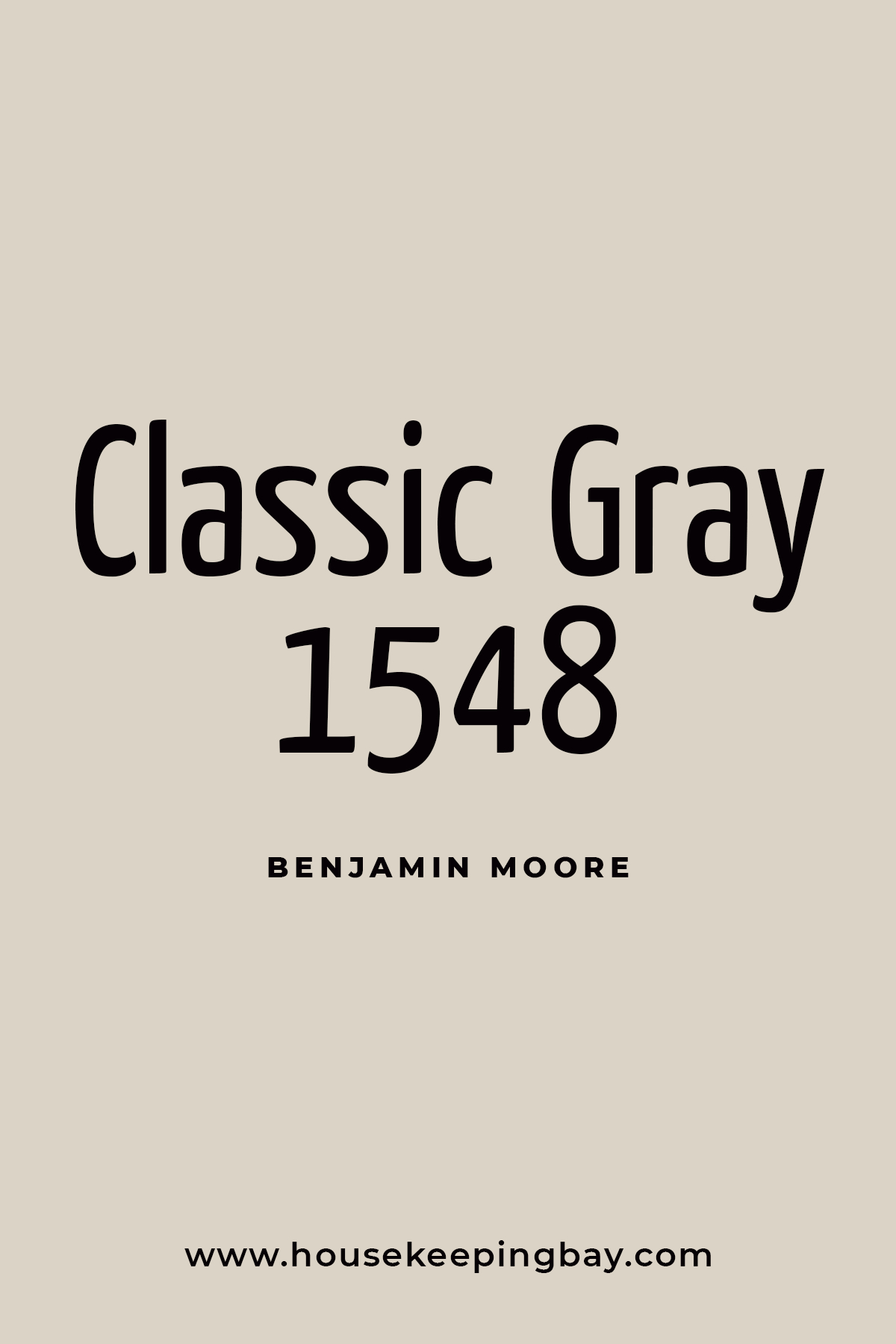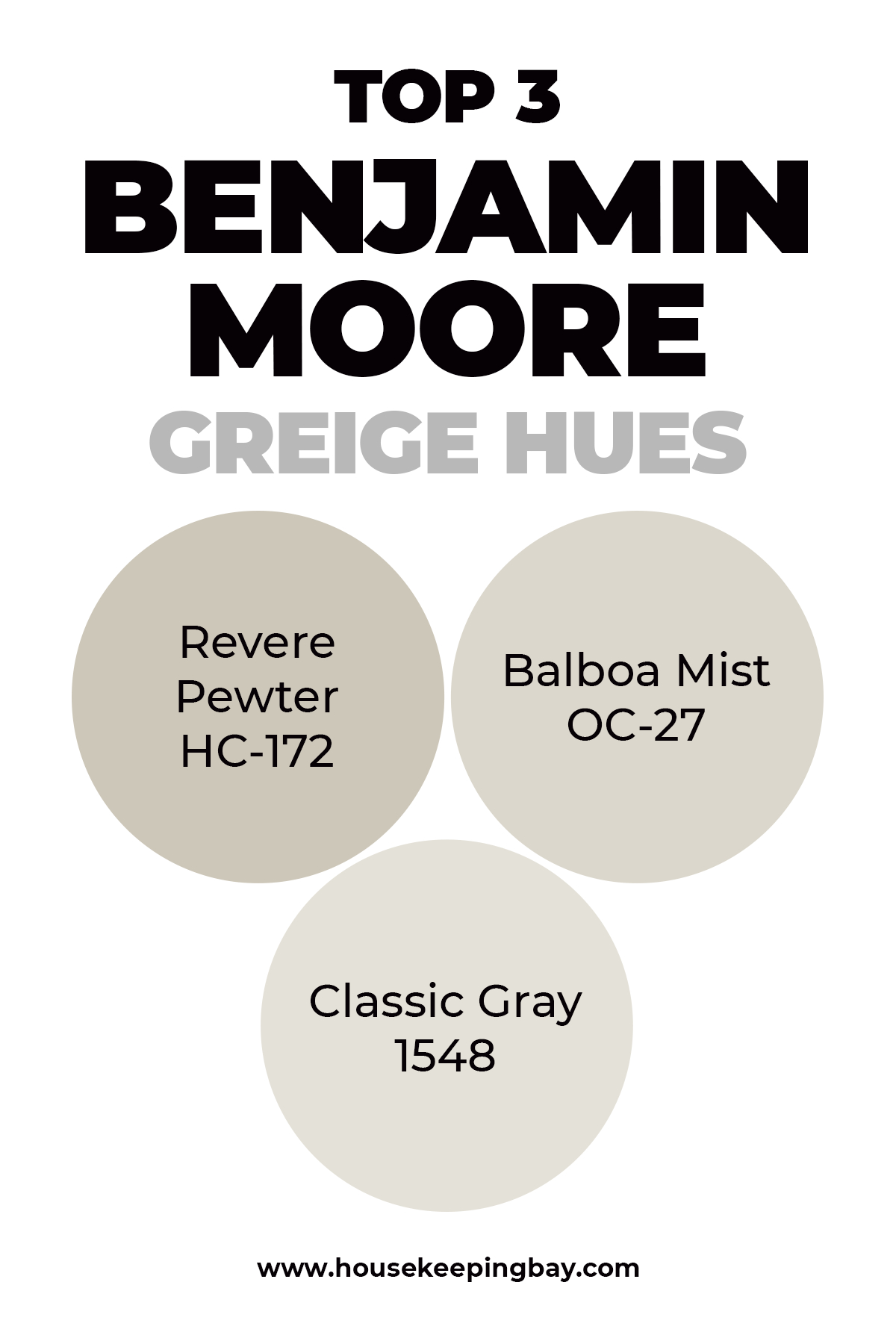 As you can see, greige is a truly multipurpose and universal paint color for all interior and exterior works. 
It fits any room, from the bedroom to even the bathroom, and can be combined with different accessories and decorations. 
Also, unlike the widespread belief, this hue is not only meant for so-called "cold" interiors! 
It will become a perfect background for bright color accents in your home created by, for instance, textiles or interior items like vases, lamps, etc.
The paints of these brands are available in both the United States and in Europe as well as in more than one hundred countries in total, so even if you are ordering from abroad, that will not be a complication for you to choose, pay for, and receive your paint in time and of good quality.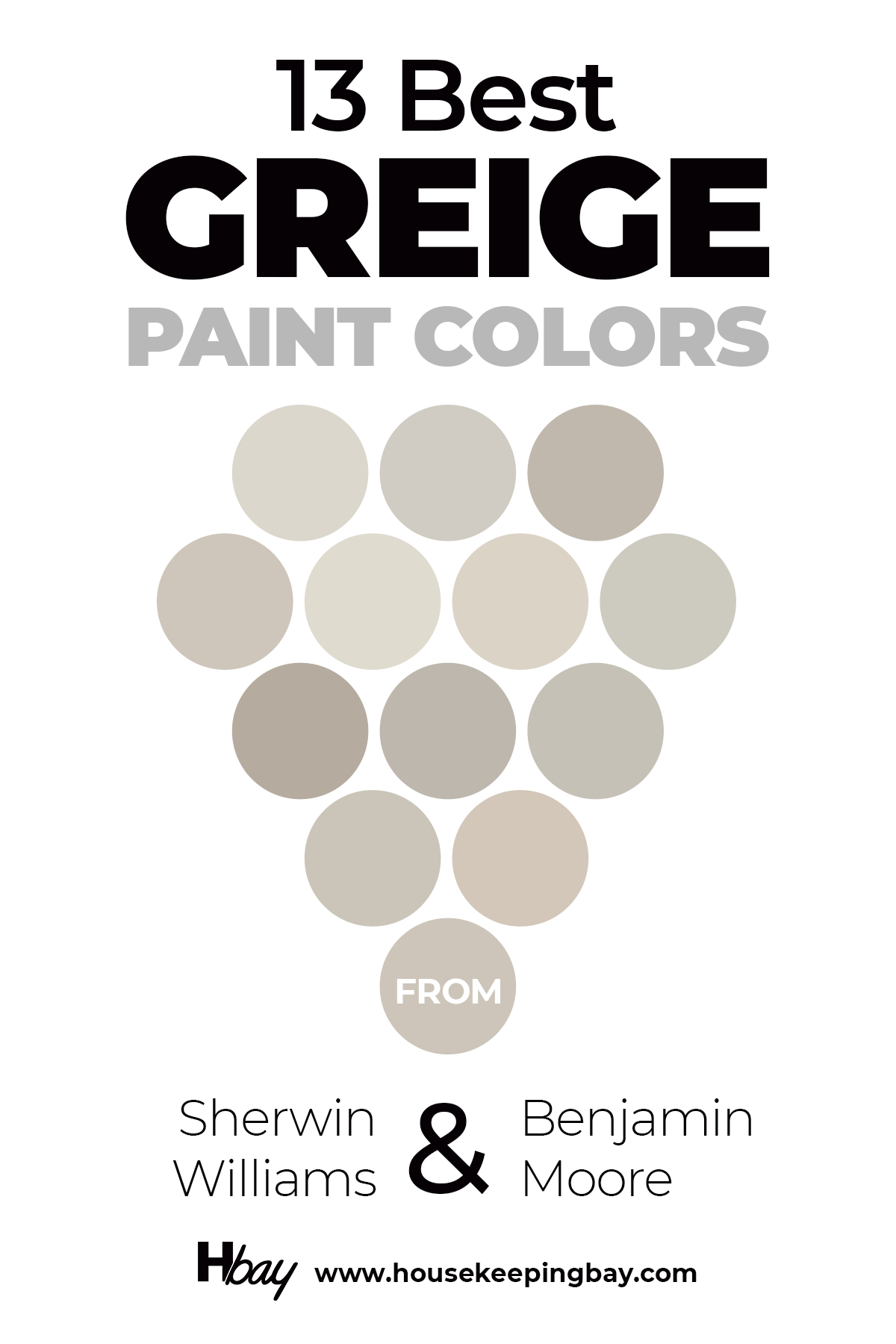 Frequently Asked Questions
⭐ What is the most popular greige paint color?
SW Agreeable Gray is a top greige paint color that is used by the homeowners.
⭐ Is greige still popular in 2022?
Yes, greige colors are still among the top paint colors on the market.
⭐ What is the difference between taupe and greige colors?
In general, greige is a bit cooler and taupe is a bit warmer.
⭐ What colors go well with greige walls?
Try black, white, warm tones of brown, and gray.
⭐ Does cream color go well with greige?
Basically yes. It is a very balanced and soothing combination of colors.