The choice of paint colors of Sherwin-Williams brand will definitely not leave anyone indifferent! It does not matter whether one needs a can of paint for refreshing the walls in a kid's bedroom, or the time has come to repaint the whole facade of the house, every person will manage to find a shade that will suit his or her needs and demands best of all.
What is also very pleasant comes with how the color seeking process is organized. See, the thing is that, for searching for the hue you need, you simply need to go to the company's website. There, all the available colors are gathered and sorted into categories.
So no endless wandering from one page to another in useless attempts to find what is needed! Just pick up the category that suits you.
It is possible to check out the whole palette, for instance, which is super handy for those who have not decided yet what they are looking for. Or, if you have a more precise goal, opt for one of the color groups, such as Emerald Edition Collection, whites, cool or warm neutrals, or others. And remember to look through their astonishing collection of greiges that consists of multipurpose and universal hues applicable to any kind of surface and interior. The brand also has special offers for painting facades, vinyl surfaces, and even hues for the kids' rooms specifically!
What Colors Does the Brand Offer?
The diversity of hues that customers can choose from is truly spectacular! And it does not matter at all if you have no idea what makes cold tones differ from the warm ones, or what the neutral hues are. 
It is true that many people feel somewhat lost and frustrated when they need to decide what paint color to buy for home renovation projects since not all of us are familiar with coloristic and other related stuff. However, when buying paints from Sherwin-Williams, such issues vanish immediately.
So even if the last time you had to deal with paints was at primary school, don't fuss! Simply visit the company's website and proceed to their Paint Colors Collection section. Hanging upon what you are looking for, you may choose one of the following alternatives.
Living Well Collection –

This set of hues offers several distinct options (sort of sub-collections), such as organic shades, gentle taupes and warm tones, pastels, balanced neutrals, or fresh and bright hues. Also, from this collection, one can pick airy whites, warm grey tones, and dusty hues.

Emerald Edition Collection –

One might think that, considering the name, this set of hues is concentrated on greens, and would be wrong. In fact, this palette includes various types of warm neutrals, from greyish to almost brown shades. However, there is a selection of hues included that is presented by more vivid colors of yellow, green, blue, pink, purple, and red.

Pottery Barn Collection –

This set consists of varied hues, all neutral, from grey to deep green color (and yes, reds and purples are also included!). The selection is multifunctional since it is perfect for kids, teens, and for any other living spaces in a house.

Kids' Colors –

Don't know what color your little one's chamber should be? With this hues selection, it will not be a problem anymore. Babies, juniors, or teens, you will find a suitable hue for a kid of any age. Neutral, amplified, or calm and relaxing tones are presented in multiple variations to suit any taste. 

Rejuvenation  –

This collection offers a varied selection of calming hues that include grey, green, reddish, and more delicate and subtle tones of beige. All the colors are calm and deep, with warm undertones, which makes them perfect for a space that is supposed to give that cozy and relaxing feeling. 

Neutrals –

Probably, one of the most popular collections thanks to its versatility. An ideal selection for those who are not ready for the dramatic changes in their interior style, but still want to refresh it and make it look chic and homey at the same time.
To the point, almost all these hues can be used for both interior and exterior painting tasks which is another great thing about the collection of colors produced by this brand.
Neutrals And Greiges
Some say that neutrals are boring, but if you take a look at the Sherwin-Williams selection of these hues, your opinion may change to the opposite. The neutral palette is rather varied consisting of nearly 150 hues, and such a wide selection offers a vast area for experiments.
In particular, the brand's greiges are extremely popular anytime no matter what the current trends are.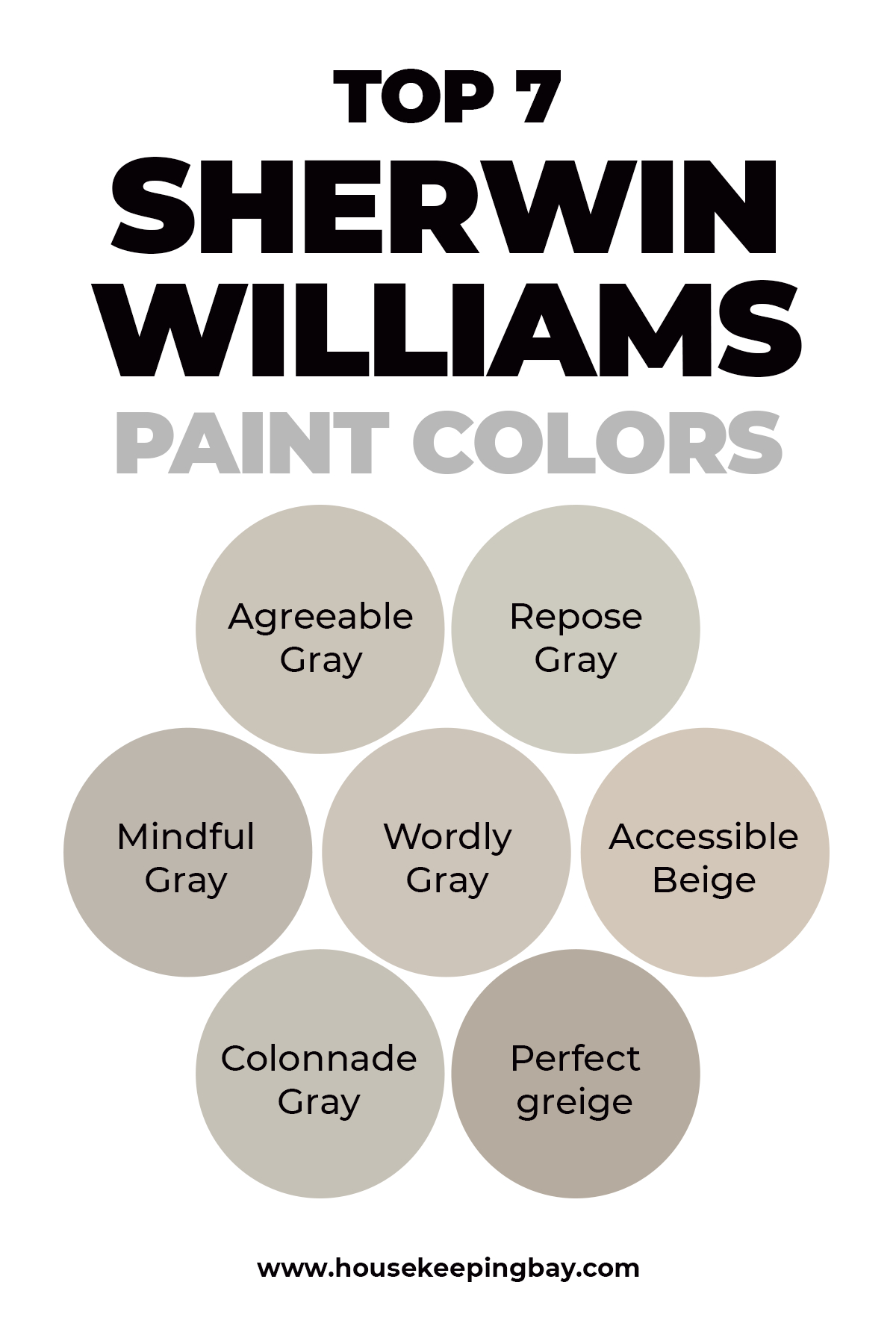 Agreeable Gray SW 7029
This hue may seem to be rather dark at first, but in fact, it is all because of the warm undertones. It is a rather warm and soft tone of grey indeed, and perhaps this is the reason why it pairs so well with almost any other color. Also, the complexity of this hue is explained by the perfectly balanced taupe/brown and violet notes as well.
It reflects a fairly good amount of lighting with the light reflectance value (LRV) of 60, and in cooler lighting (as well as in the morning) this hue will gain colder tones. Under certain conditions, it can even become almost blue! In the north-faced chambers (and in the afternoon), this hue will look slightly muted, but in a south-faced one, its warmth will show up to its full.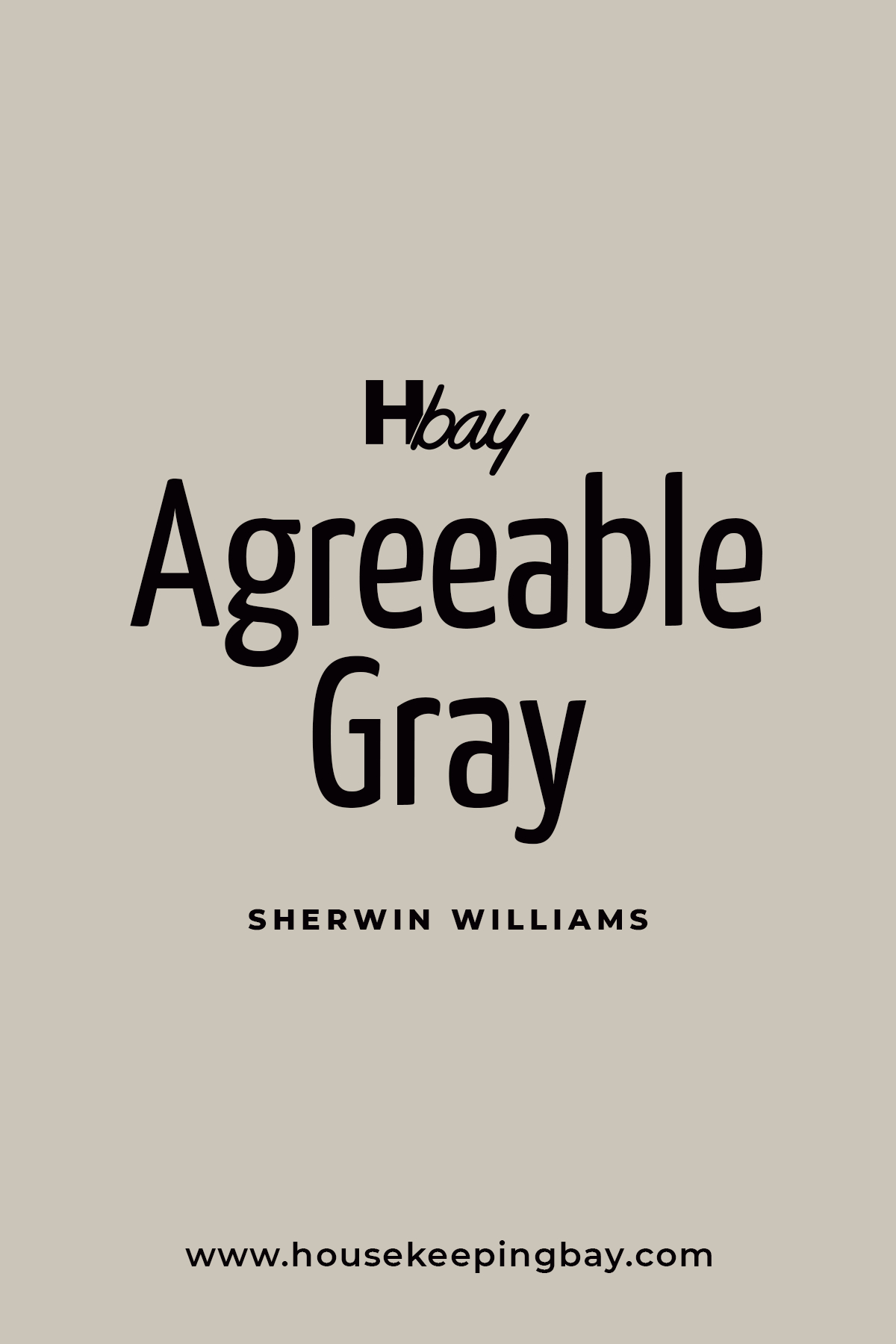 Repose Gray SW 7015
One more greige, this one is extremely versatile and suits any home. The color is an ideal gray with a taupe-ish base and a blend of grey, brown, purple, and greige notes. It is considered to be warm, but that slight purpleness adds a certain cool dab anyway. 
Its LRV is 58 which means that in a north-faced area it will reveal its cooler tones, whereas in a south/east/west-faced chamber it will show up more as a warm hue. Nevertheless, the benefit of this color is that it can suit any space including kitchens, bathrooms, sleeping areas, etc. It will even be good for any exterior works.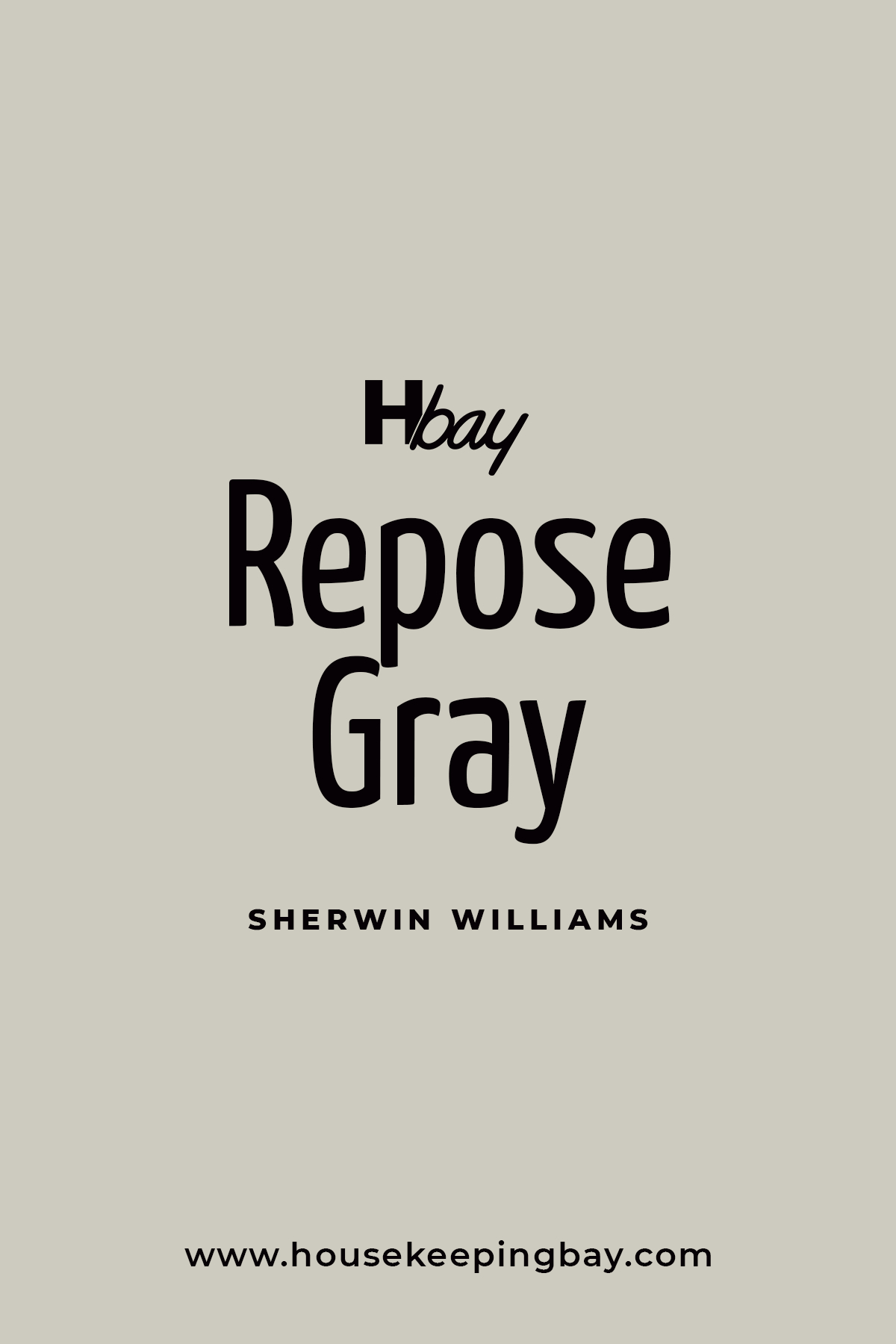 Mindful Gray SW 7016
This fair, mid-tone gray hue has no strong undertones, only gray and greige ones with a very subtle dash of greenish, which makes it a part of a neutral family. Its LRV is 48 which means it reflects light less effectively, so in a north-faced area it will look pretty cool with the cold undertones showing up, whereas in a south-faced chamber it will become the typical neutral gray.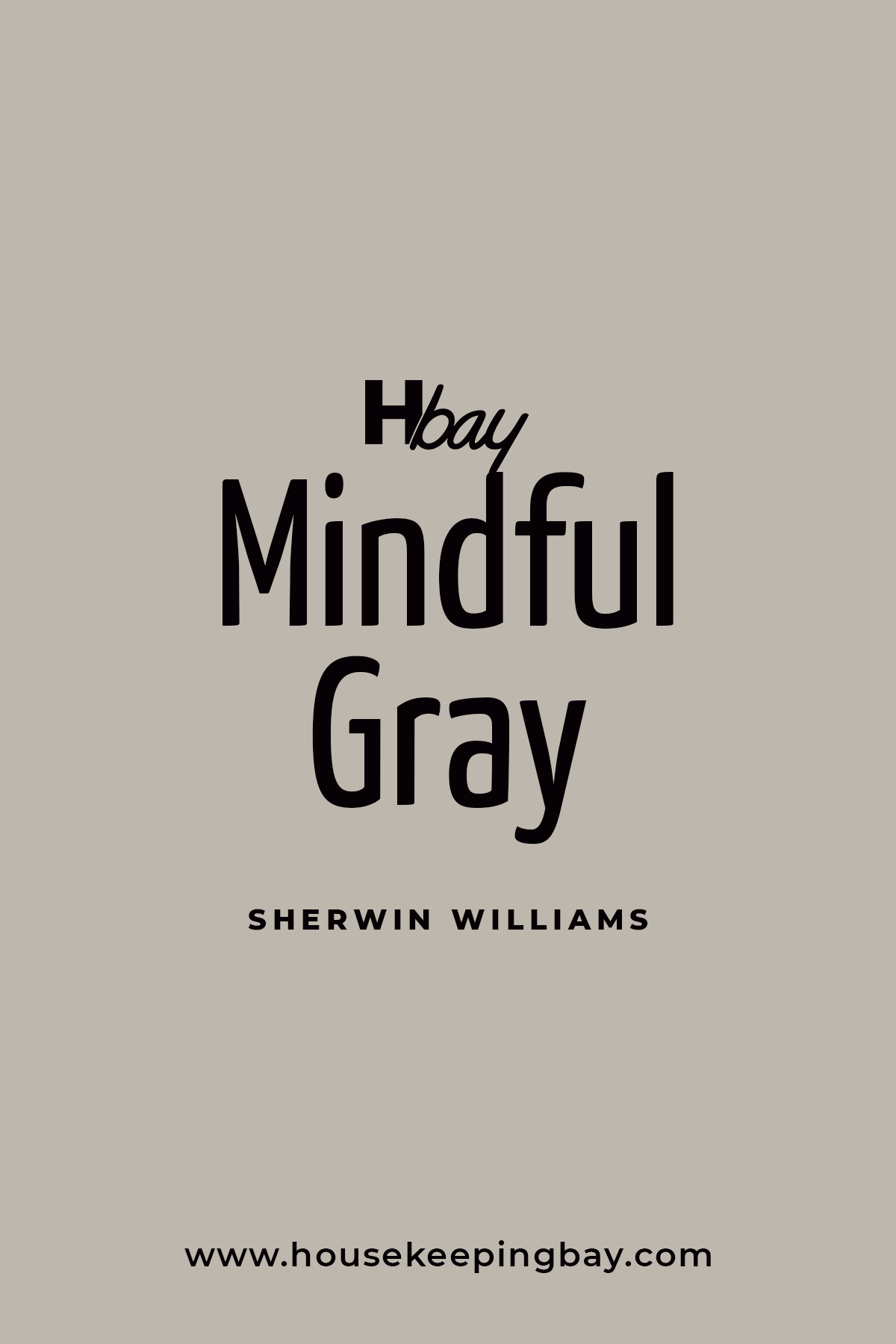 Worldly Gray SW 7043
This member of a greige family turns more like a warm grey in a north-faced chamber whilst in a south-faced one it will reveal all of its warmth. Its LRV is 57 which means it is a fair hue that will reveal itself much better in a very bright space. In a dark chamber, this hue can look somewhat dingy, consider that.
Since this hue has greenish undertones, it can't be called an ideal option for facade painting unless your brick and roof can support that nuance.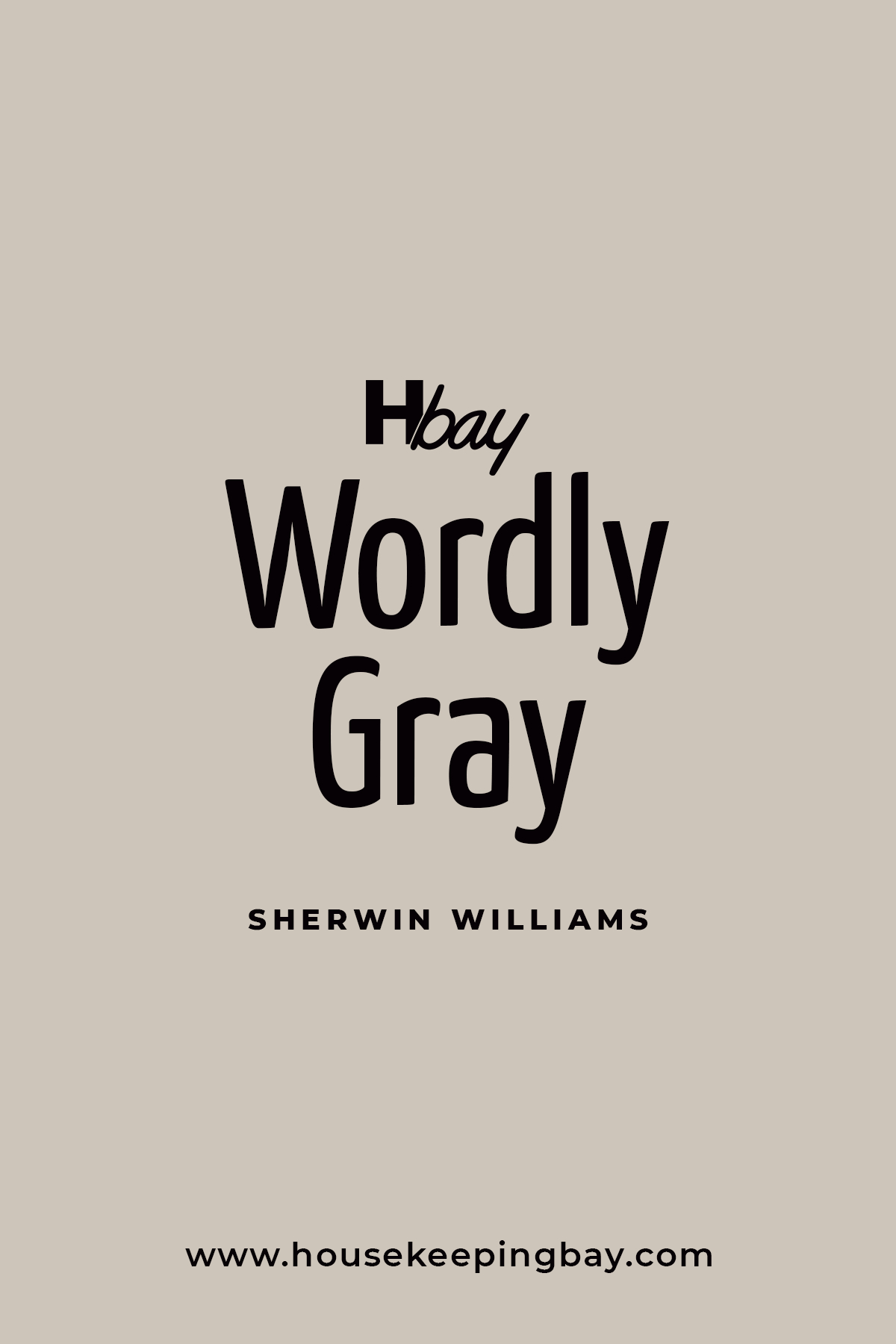 Accessible Beige SW 7036
This fair warm greige hue contains a dash of greyness, but still, there is more beigeness in it anyway. Nevertheless, it will not look muddy on the walls! In a northern and eastern chamber, this hue will reveal its gray side, whereas the south and west-faced areas will make it show the greigeness it has.
Basically, this hue can be used anywhere from the entryway to the bedroom and dining room. This is a good option even for the exterior works.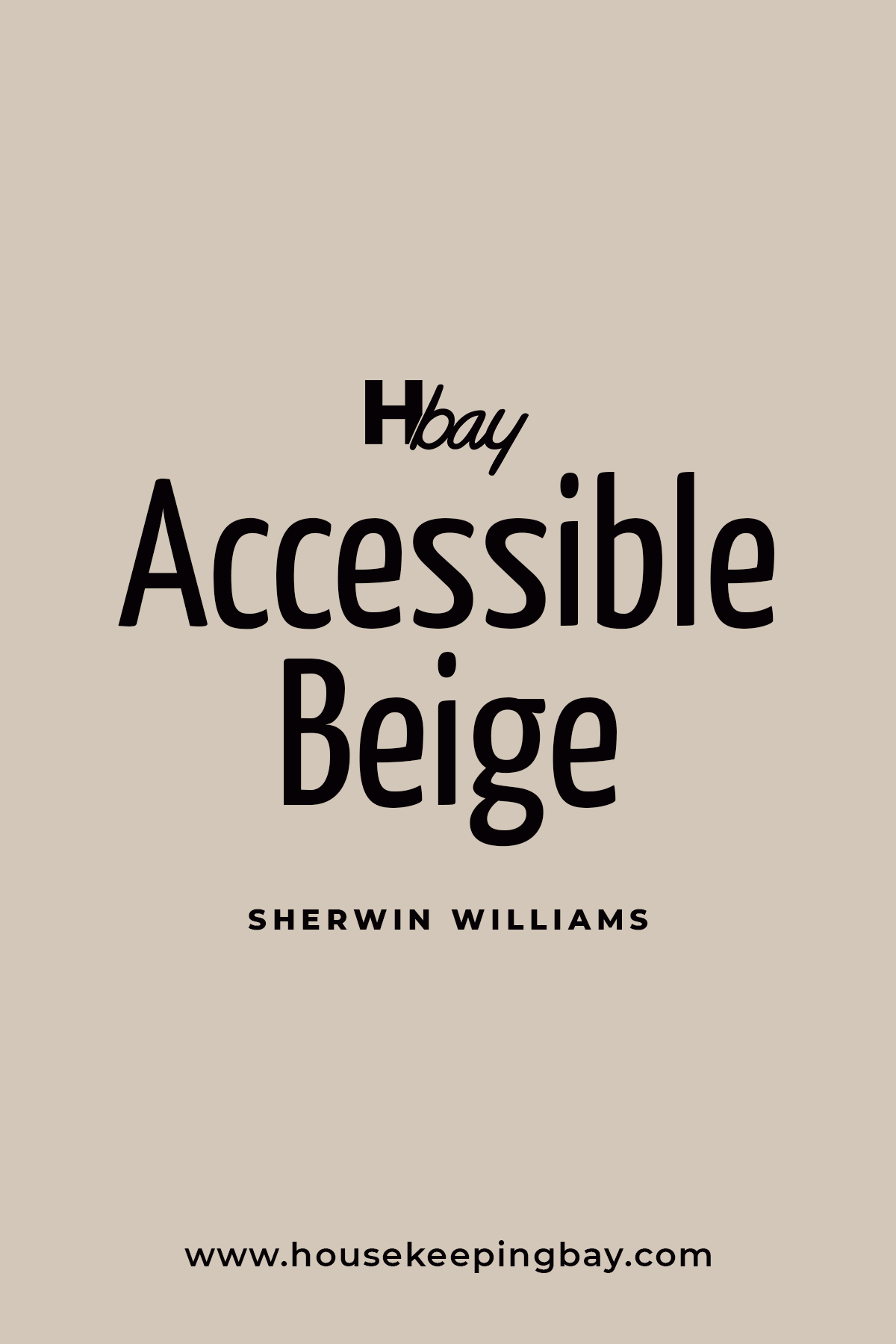 Colonnade Gray SW 7641
This universal hue is neither too cool nor too warm which turns it into an ideal option for those who can't decide on which color to apply to the walls. Thanks to its multipurposeness, it can be used in any chamber, especially when combined with white accents. It will even pair perfectly with the wooden floors! In addition, feel free to apply it to the kitchen cabinets and even paint a facade with it.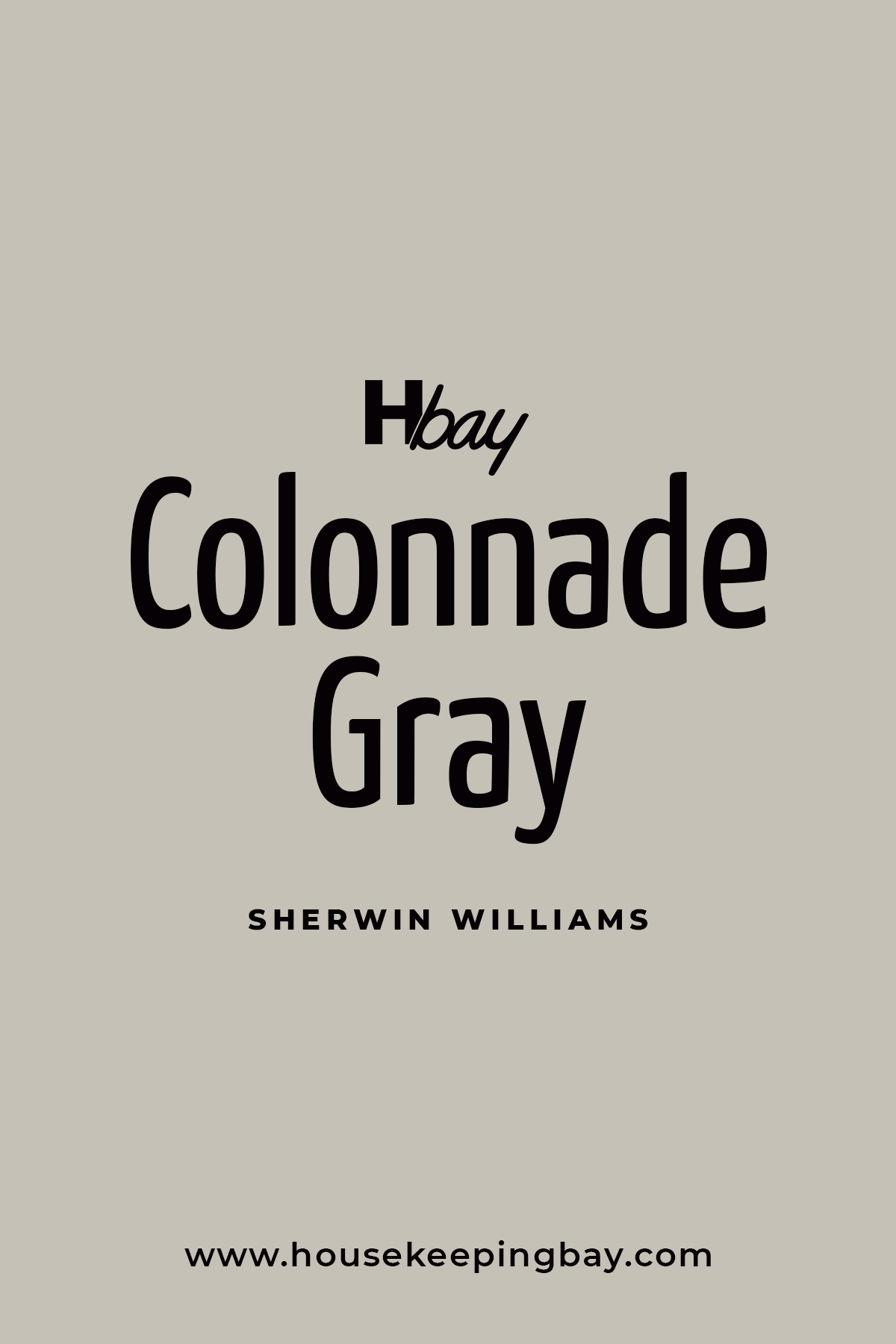 Perfect Greige SW 6073
This is a rather warm greige hue that will work perfectly in the right space. Because of slightly mauve undertones, in certain areas, it may look somewhat pinkish and purple though, so consider the lighting carefully.
In terms of use, this hue will show itself best of all in interiors that are designed in a monochromatic scheme. But if space has any wooden details (especially if it is a reddish or a dark sort of timber), that will complement the hue greatly.
Also, note that it suits better the areas with lots of natural lighting and vaulted ceilings. In chambers with low ceilings, it can create a cave effect.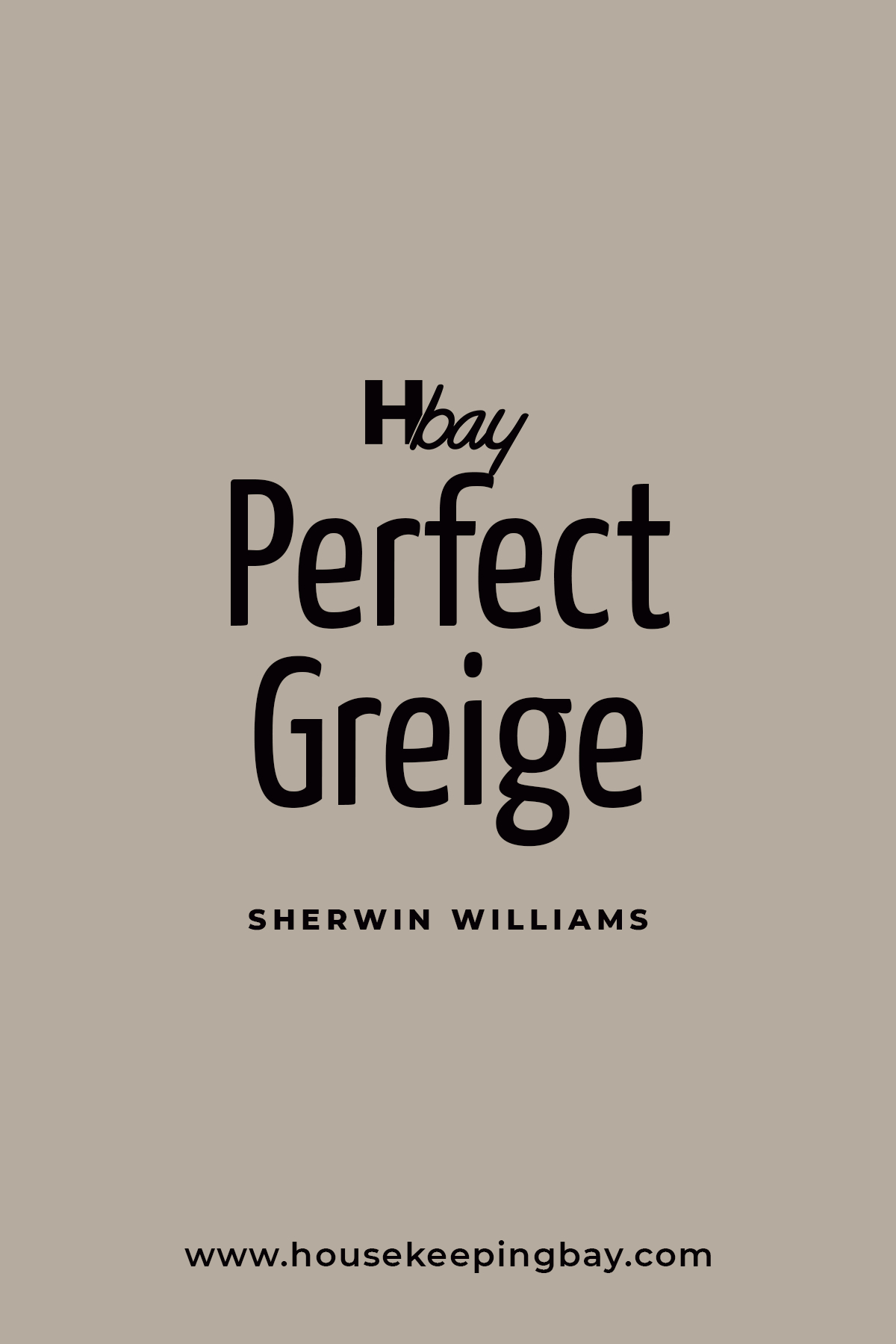 If you wonder whether any other greiges exist, go check out what Benjamin Moore brand has to offer since their neutrals deck is also quite an impressive thing! 
Frequently Asked Questions
⭐ How is it possible to compare Sherwin Williams colors?
Try out a color-matching app, such as ColorSnap Visualizer.
⭐ What's the most popular green color of Sherwin Williams?
The most popular greens are Clary Green, Sea Salt, Acacia Haze, Isle of Pines, Pewter Green, and Ripe Olive.
⭐ What sheen is the best for the interior walls?
The best one is flat eggshell and satin paint.
⭐ Is Sherwin Williams eggshell the same as satin?
Not quite. Satin paint has a slightly higher sheen.