White is believed to be a simple color that doesn't require any knowledge of color theory to incorporate into any interior. However, practice shows that even white can be misused if you don't know what colors will work best with it!
Today, we want to introduce a beautiful white paint color called Simply White. It is one of the whites from the Benjamin Moore brand. You will learn what undertones it has, what colors should be used to coordinate it, and how to pick the best trim color for this white.
In addition, we will explain how this color may react to light and in what rooms you should use it.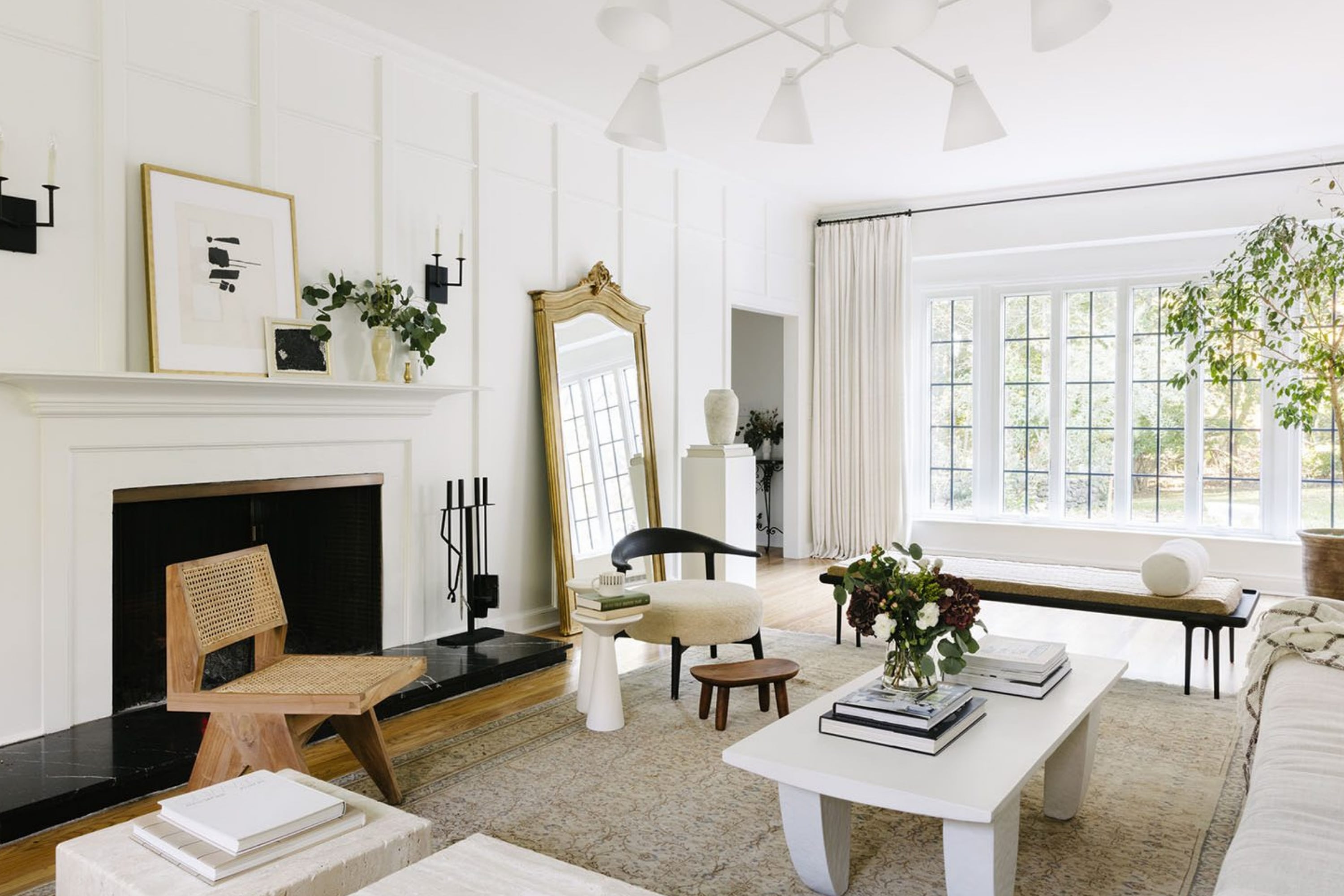 What Kind Of White Is Simply White OC-117 Paint Color?
BM Simply White is a clean and crisp shade of white that has a slight hint of warmth to it. It's pure white, but the good thing about it is that it doesn't look stark or sterile at all. This color is pretty versatile and looks good in almost any interior.
The warm undertones will complement traditional decor very well, but in contemporary and modern decor schemes, it also looks great with a little bit of softness to it.
Compared to other whites, BM Simply White is a slightly warmer shade of this color.
However, it appears to be so bright when you use it on the walls or other surfaces that it may read pretty close to pure white. The only thing differentiating it from pure white is that BM Simply White has no starkness that actual pure white tends to have.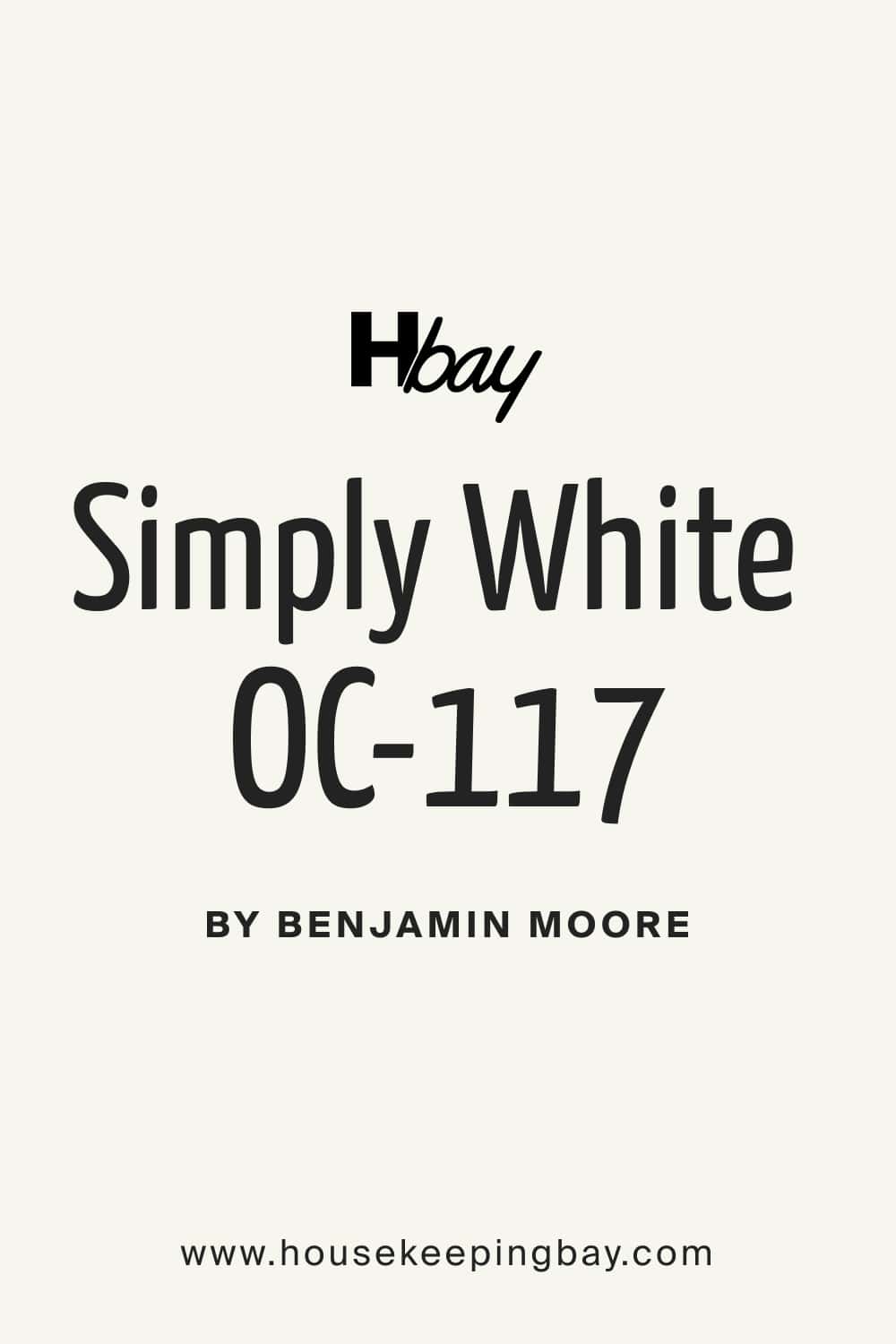 BM Simply White OC-117 Paint Color Main Undertone
Undertones play an essential role in paint application in your home. Depending on undertones, you may or may not want to use a specific color in certain types of rooms or pair it with specific colors.
Speaking of BM Simply White, this color has yellow-green undertones, so you should be careful when using it indoors! Surrounding colors in a room may affect the way this white reads quite a lot! At the same time, it depends a lot on your space and what is situated in and around your room.
For example, if you paint your walls with BM Simply White, using the paint color next to a window with many leafy trees right outside, it's very possible the color will read more green! In the same way, in a room with a lot of warm yellow or beige colors, this white may show its yellow undertones more clearly.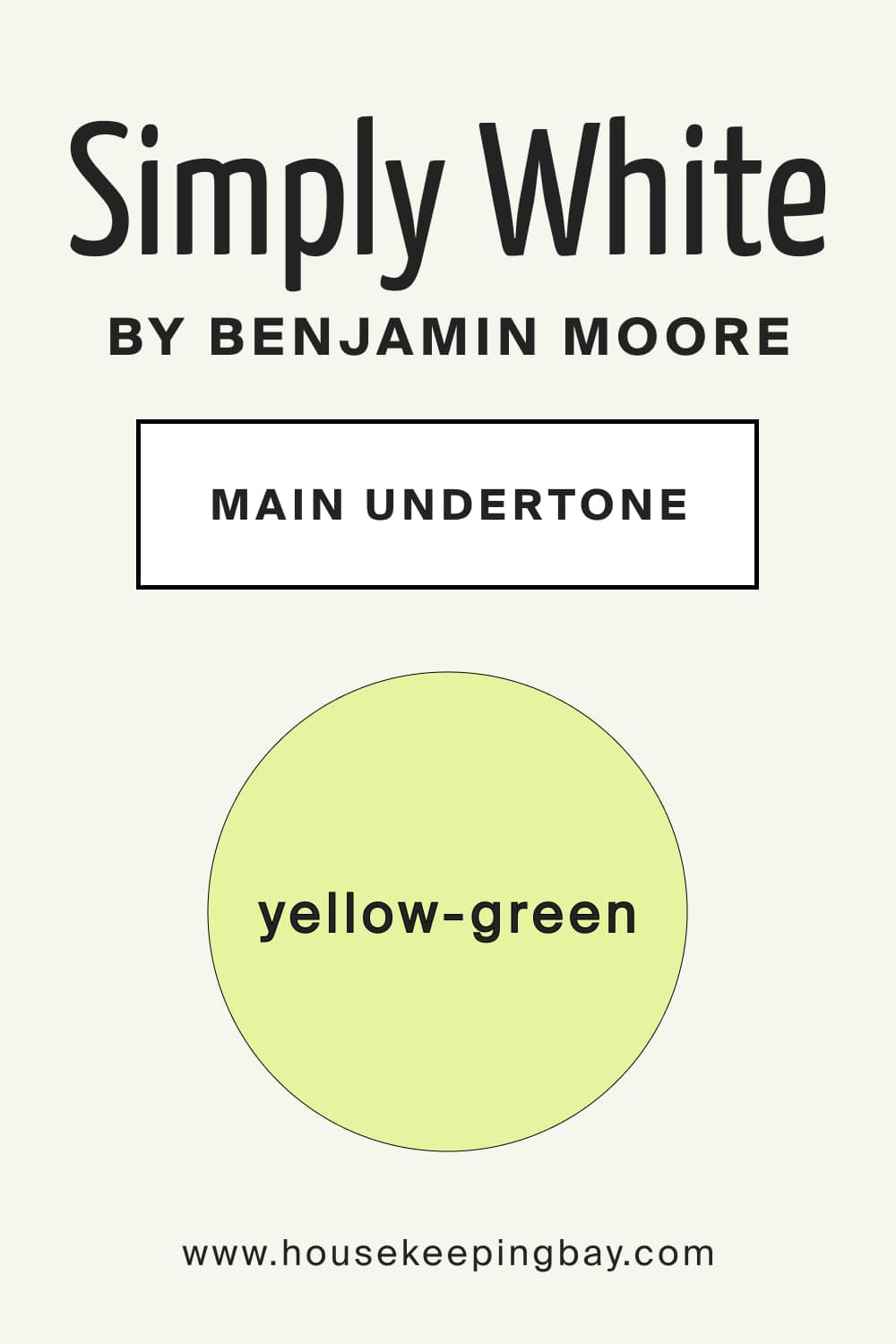 BM Simply White Paint Color Coordinating Colors
When you know what colors to use to coordinate your wall color, you know how to make your living space shine! Well, not literally, of course. However, we often have no idea of color theory and how colors work with each other.
If you want to paint your interior walls with BM Simply White and you are now looking for the colors to coordinate with it, here are a few tips for you:
BM Dove Wing
BM Somerville Red
BM Silver Satin
BM Casco Bay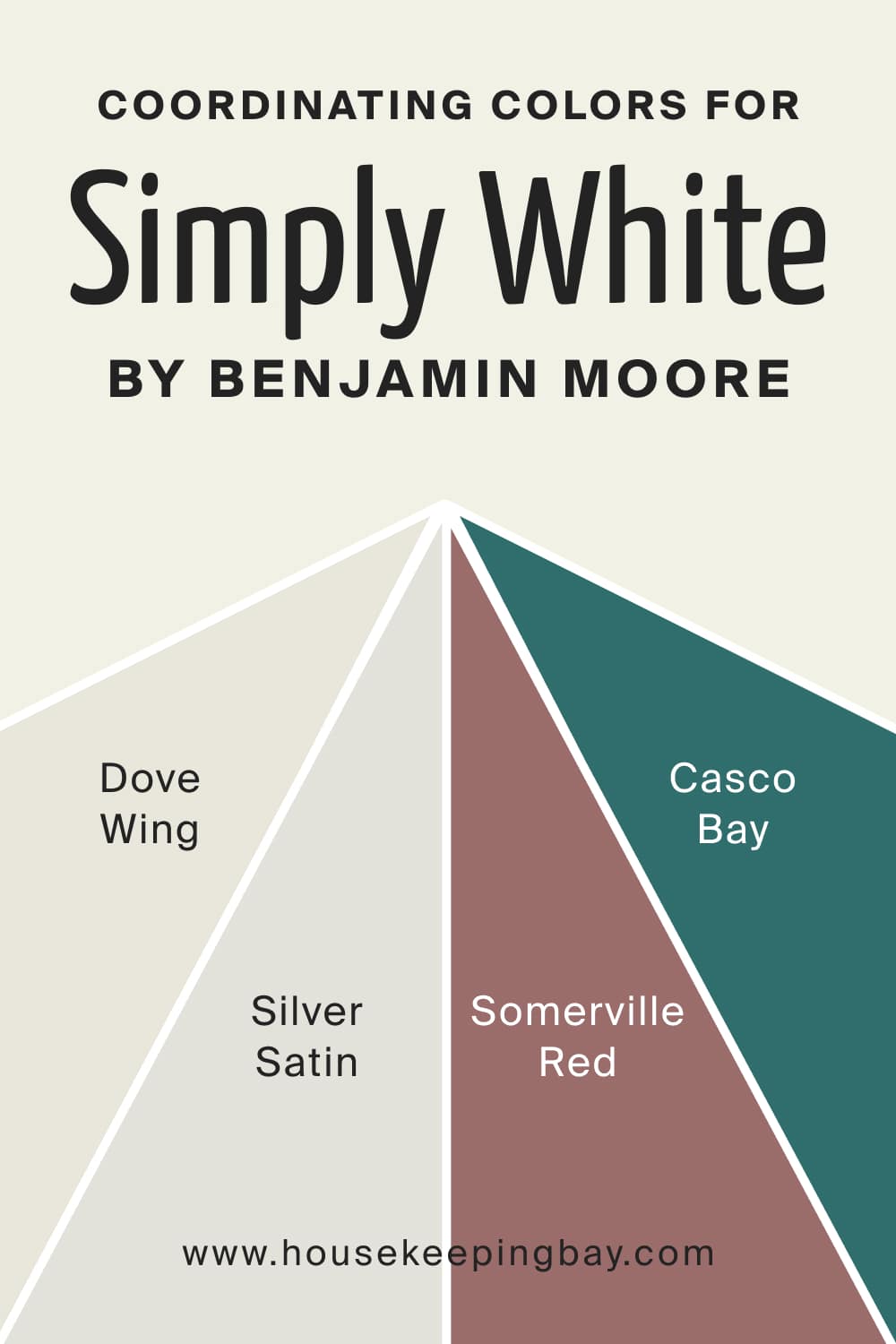 Colors That Go With BM Simply White
This beautiful warm white can be paired with a wide variety of colors:
Warm earthy colors
Browns
Blacks
Beige
Off-whites
Neutral gray colors
Deep greens
Blue colors like Hale Navy
It will also work well with warmer beige and greige tones and slightly deeper neutral like Sherwin-Williams Accessible Beige. For example, you may want to try and use this white with the following colors:
Benjamin Moore China White
They will look relaxing and elegant when paired with BM Simply White.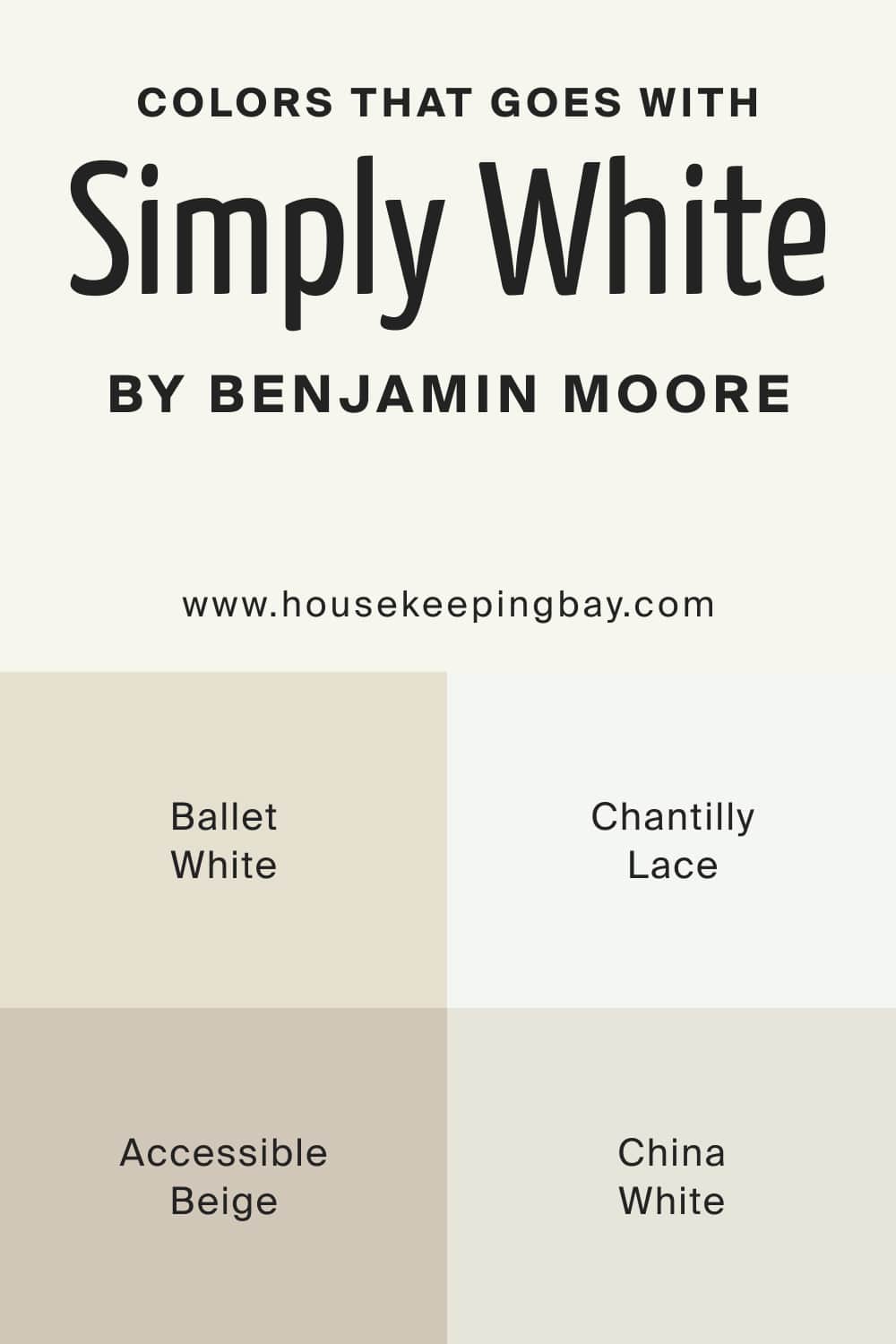 How Does Lighting Affect BM Simply White OC-117 Paint Color?
To know how paint colors will react to light, you need to know the color's LRV or Light Reflectance Value. LRV shows how much light the color can reflect when it is applied to the wall, and the LRV value ranges from zero (which is black) to 100 (which is pure white).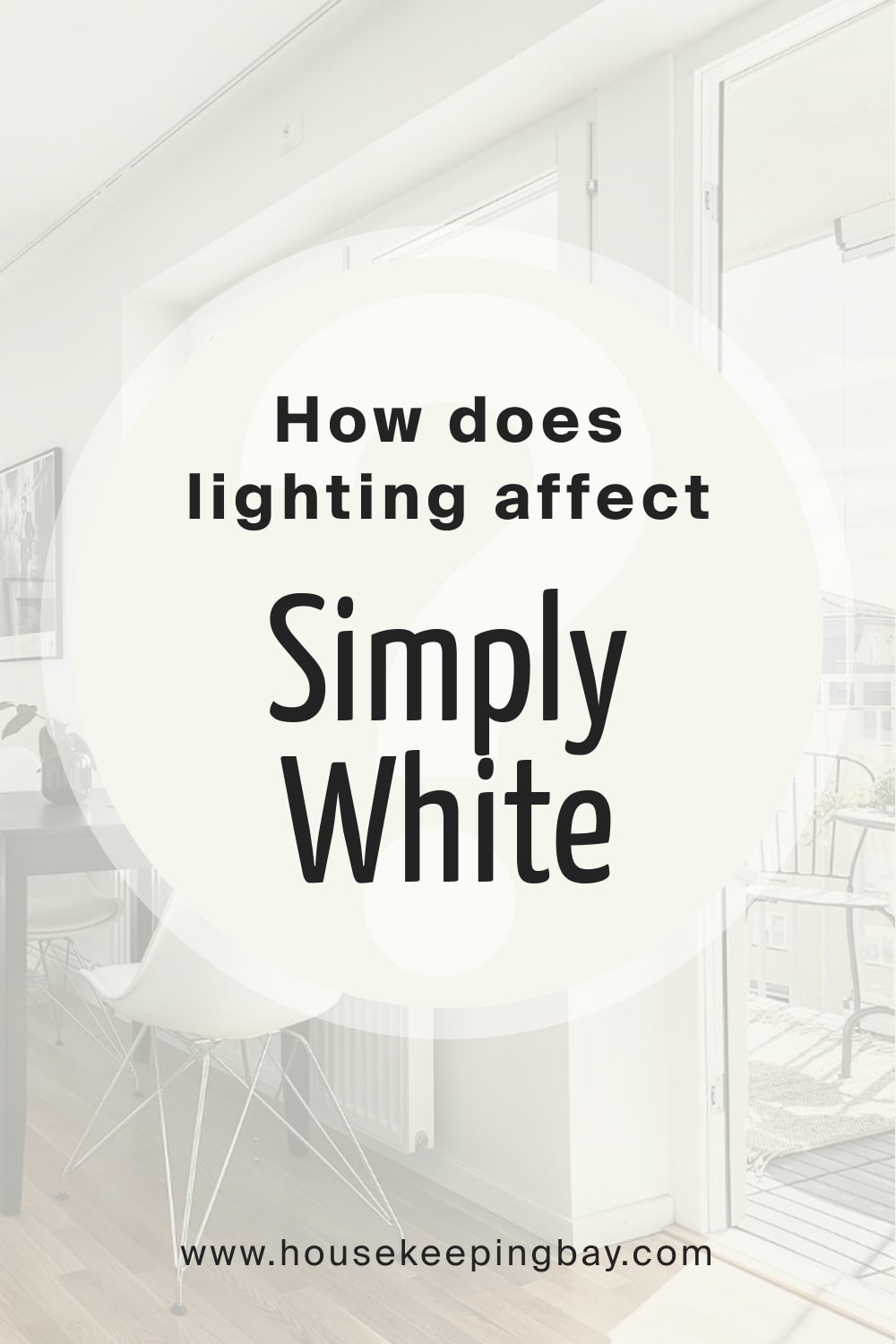 The LRV of BM Simply White color is 89.52, which means this color is relatively bright. However, since this crisp off-white paint color also has lots of yellow undertones, it makes this color light up a room.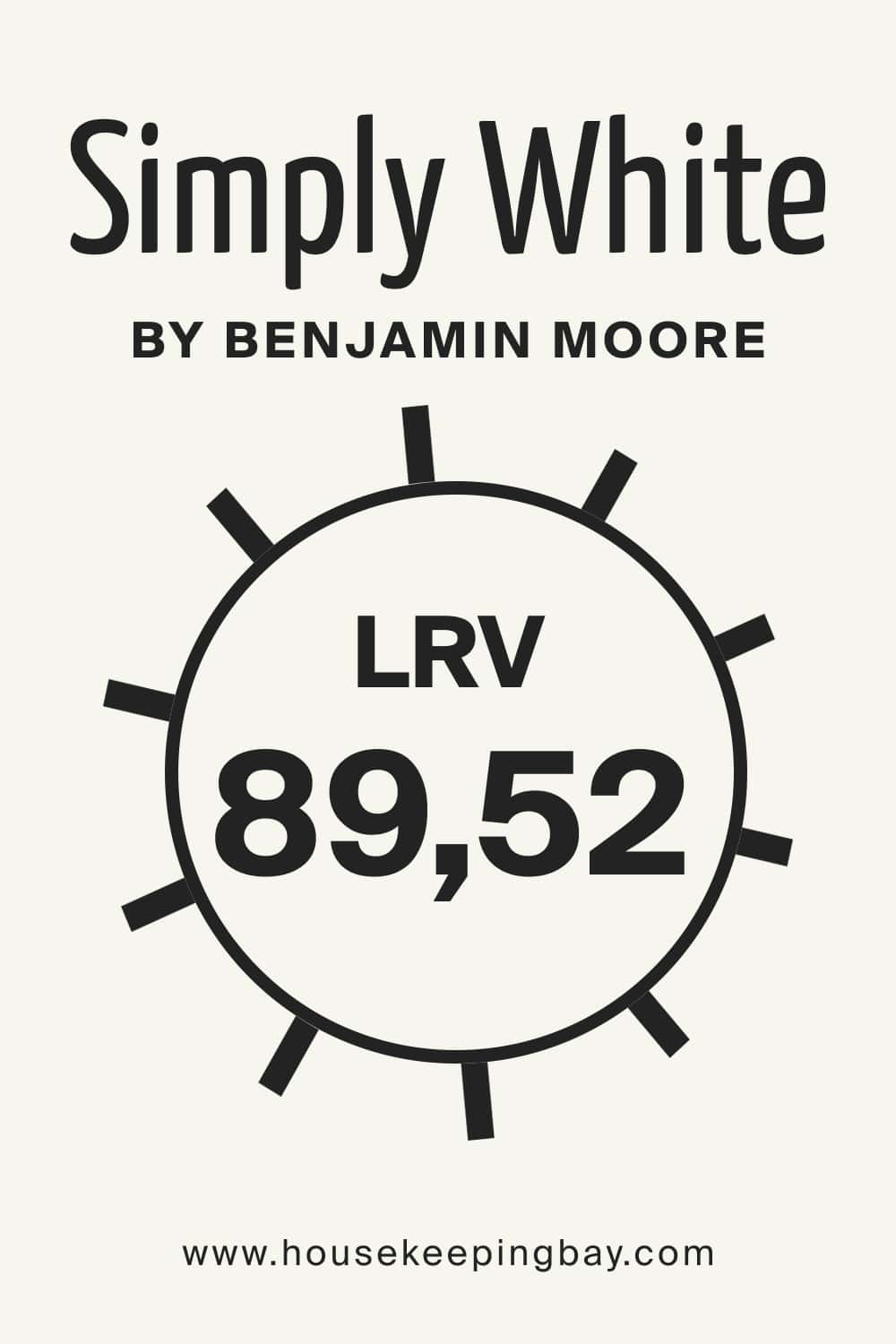 Is BM Simply White a Warm or a Cool Paint Color?
Benjamin Moore Simply White is definitely a warm white color; however, it is warm only by a touch. That's because this color has warm yellowish undertones and can look like a soft white. The exact way it reads on the walls will depend on where it's used. But you will definitely not see it as a very warm white that reads almost yellow!
What's the Best Trim Color?
This color is an excellent choice for painting your trim in a room. You just need to ensure there is a difference in sheens to make this white color really stand out. Also, if you pair it with a true, clear white on the ceiling, it will help to highlight that BM Simply White is more of an off-white color.
However, since this color is a great trim color itself, you may find it difficult to pair it with another white color without mismatching. That's why we suggest you try it with an un-tinted white or something like Pure White paint color.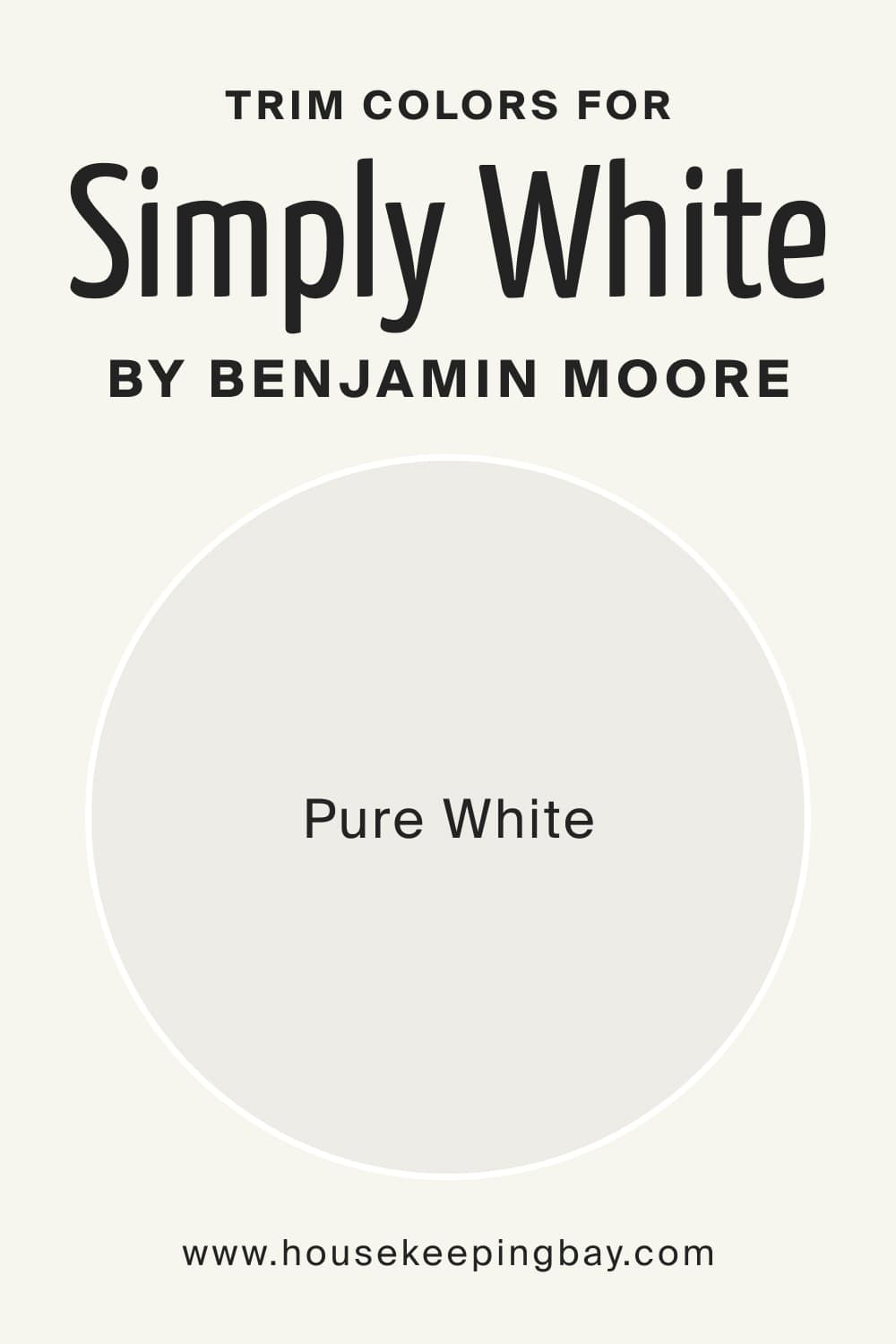 Paint Colors Similar to BM Simply White OC-117
Why would you need to know what colors are similar to the color you use on the walls/ Because they might help you should you decide to use a slightly lighter or a slightly darker shade of this color in your home to match the overall palette better. For BM Simply White, the following colors will work best as similar ones:
BM Mountain Peak White
BM Cloud White
BM Cotton Balls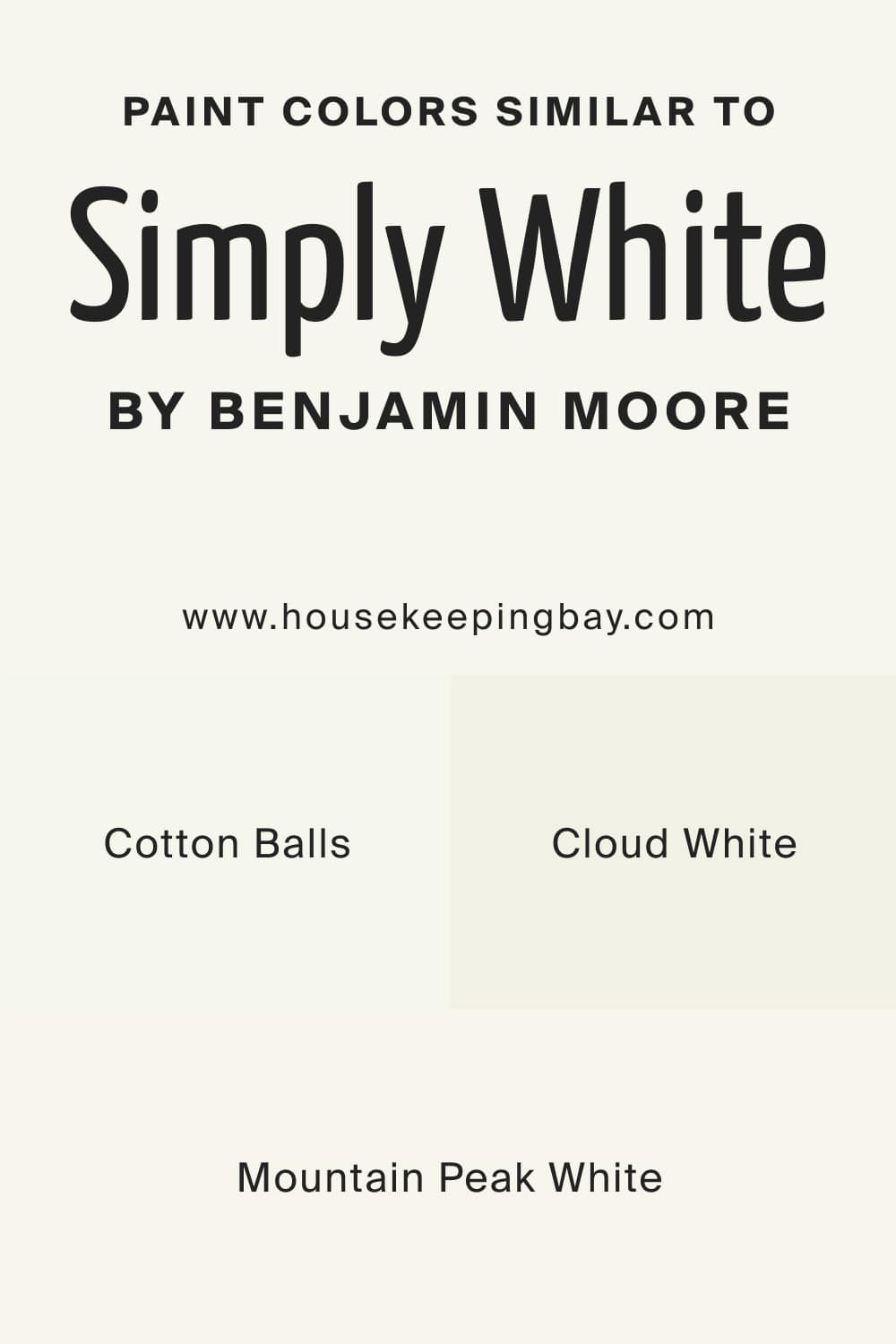 Where to Use Simply White OC-117 In Your Home?
Depending on the room where you use a specific color, you may or may not make this color work properly. So we suggest you read about the best places in your home where BM Simply White can be sued successfully.
Simply White OC-117 in the Living Room
This color's warm undertones make it an excellent color match for living rooms with traditional decor but with a modern twist. This white will make the room look spacious and light, adding that airy and crisp feeling that will nevertheless not make the space read cold.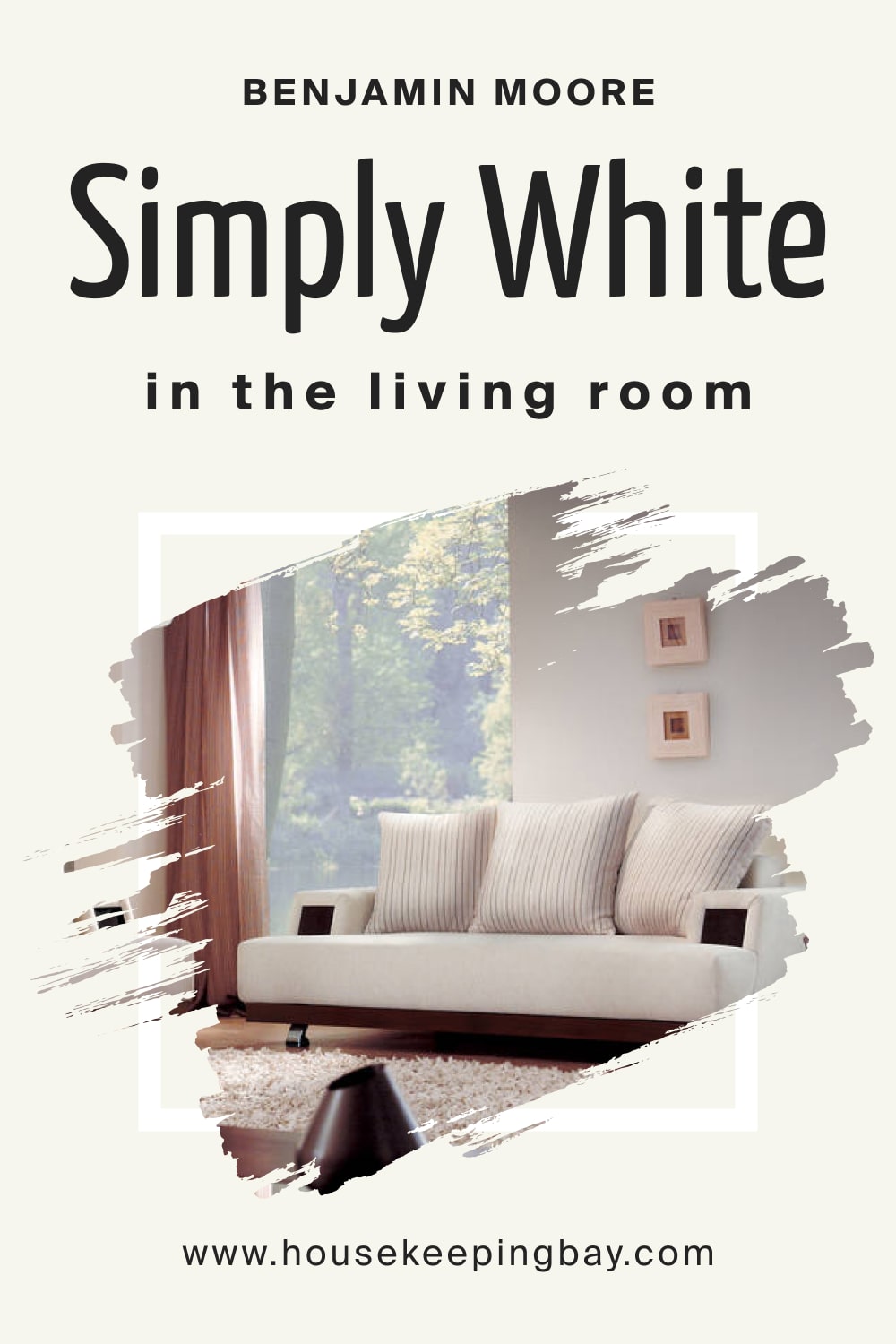 Simply White OC-117 and Bedroom
If you are afraid to use this color in your bedroom because of its crisp look, add some warmer colors to the space, e.g., beige or brown throw blankets or carpets. The softness or warm beige hues will help BM Simply White to reveal its yellow undertones better, making the color read a bit more welcoming and cozy.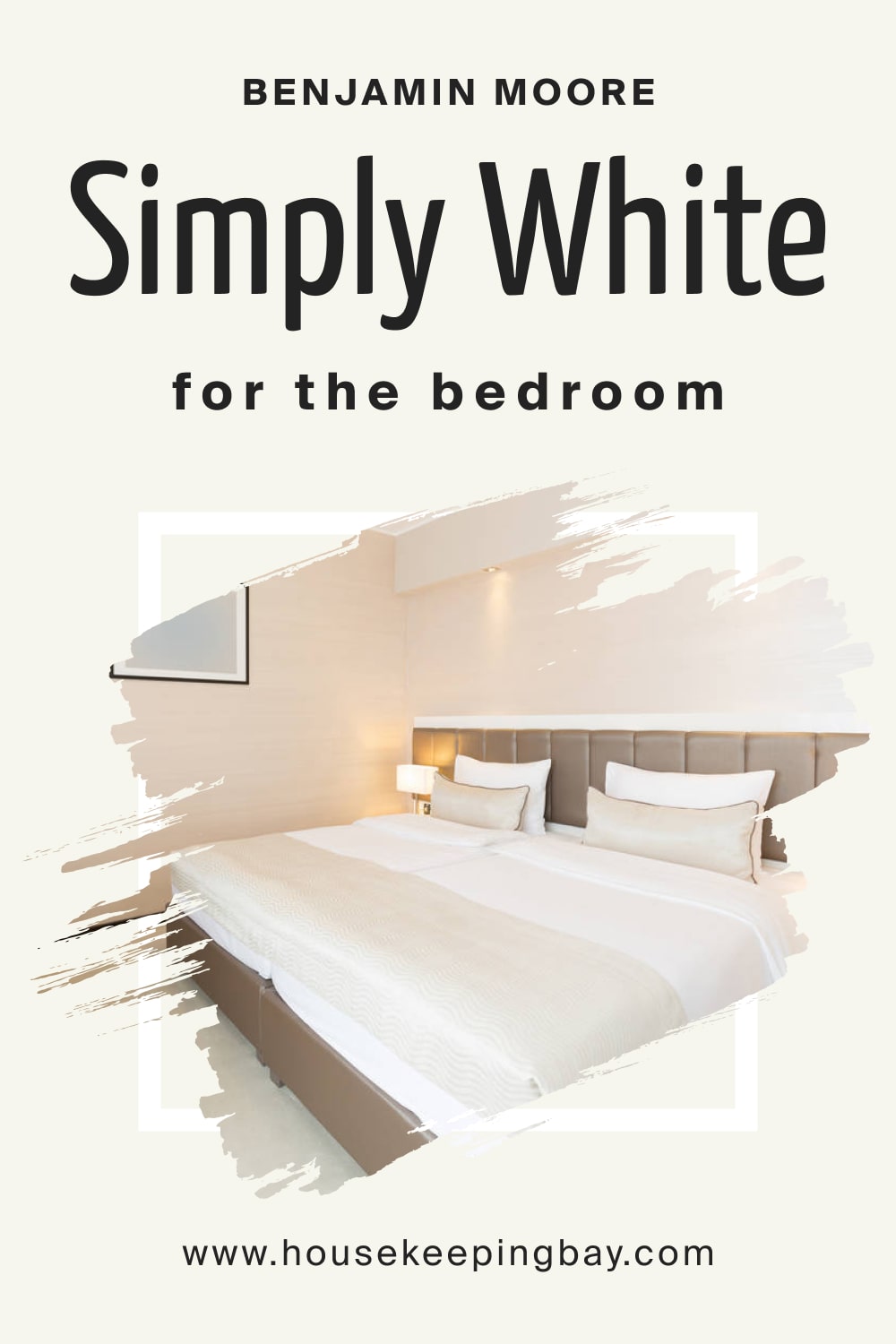 Kitchen and Kitchen Cabinets of Simply White OC-117 Paint Color
This white is one of the best whites for cabinetry and kitchens! Due to its crisp and clean nature, BM Simply White will make any kitchen look cleaner and airier, adding that very-needed airy vibe to it. You can pair it with granite or wooden countertops, as well as tiles and marble. With metal or bronze hardware, this white will also read very well.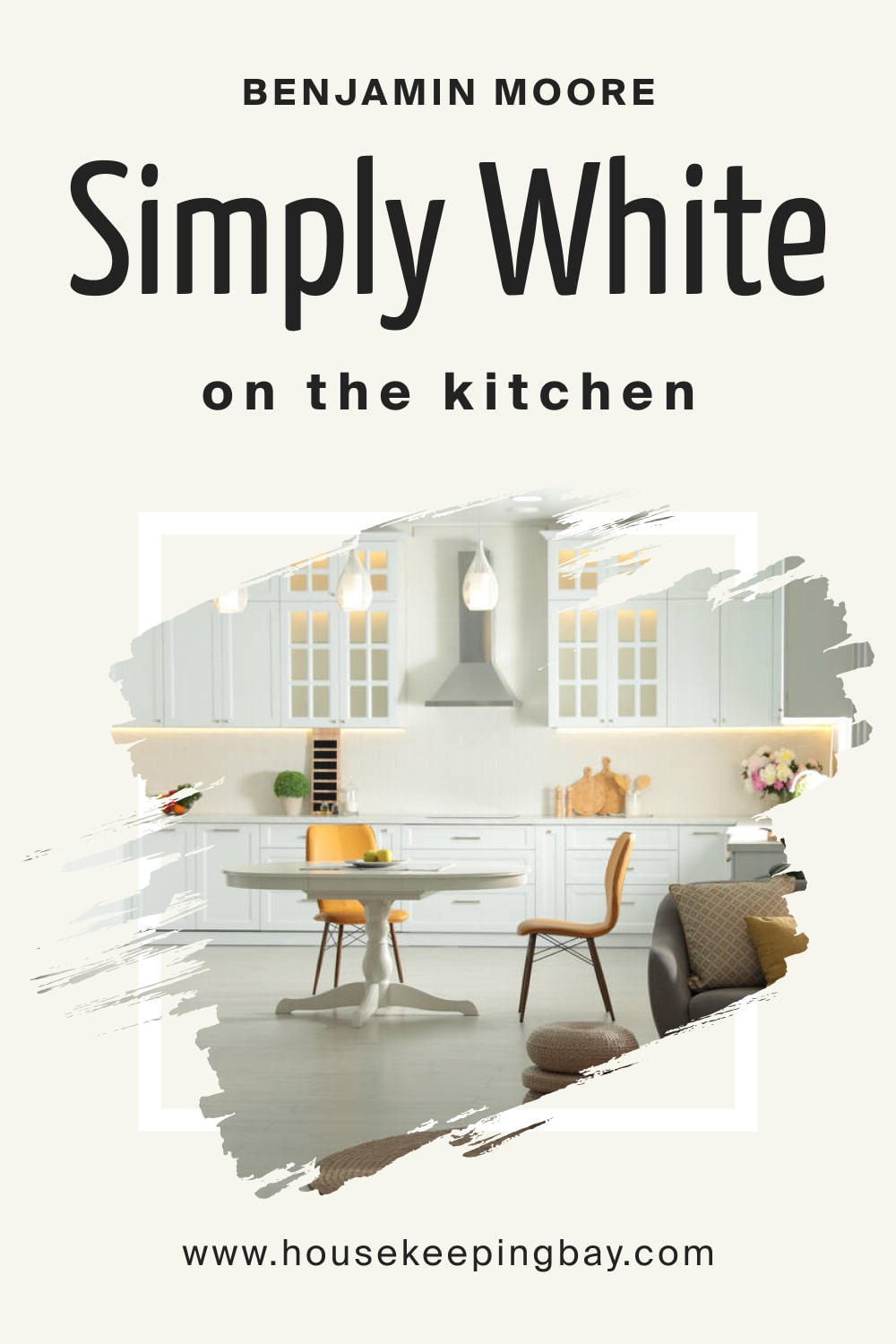 Cabinets
For cabinetry, BM Simply White is a win-win option. It will help the cabinets not to "eat" the space, thus making the room look and feel spacious and light. Besides, the color is pretty versatile, so use it in rooms of nearly any style or design.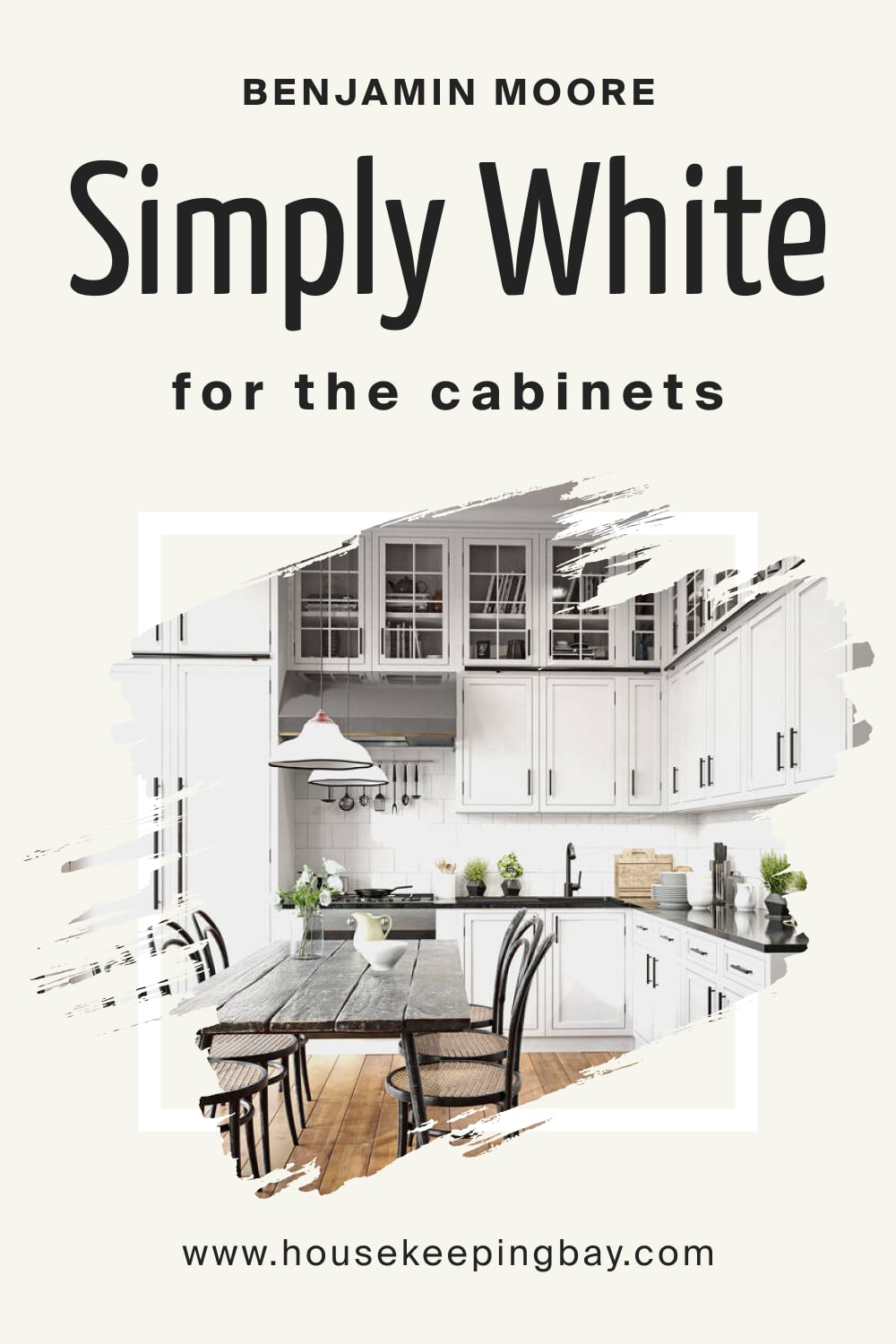 Simply White OC-117 for the Exterior Use
As for the exterior use, using this white is under question. When you use it outside, you may need to paint an extra coat or two to make the color work as it should, which increases the price of the paint job. Also, BM Simply White is pretty bright, so on the exterior walls, it could look like a primer.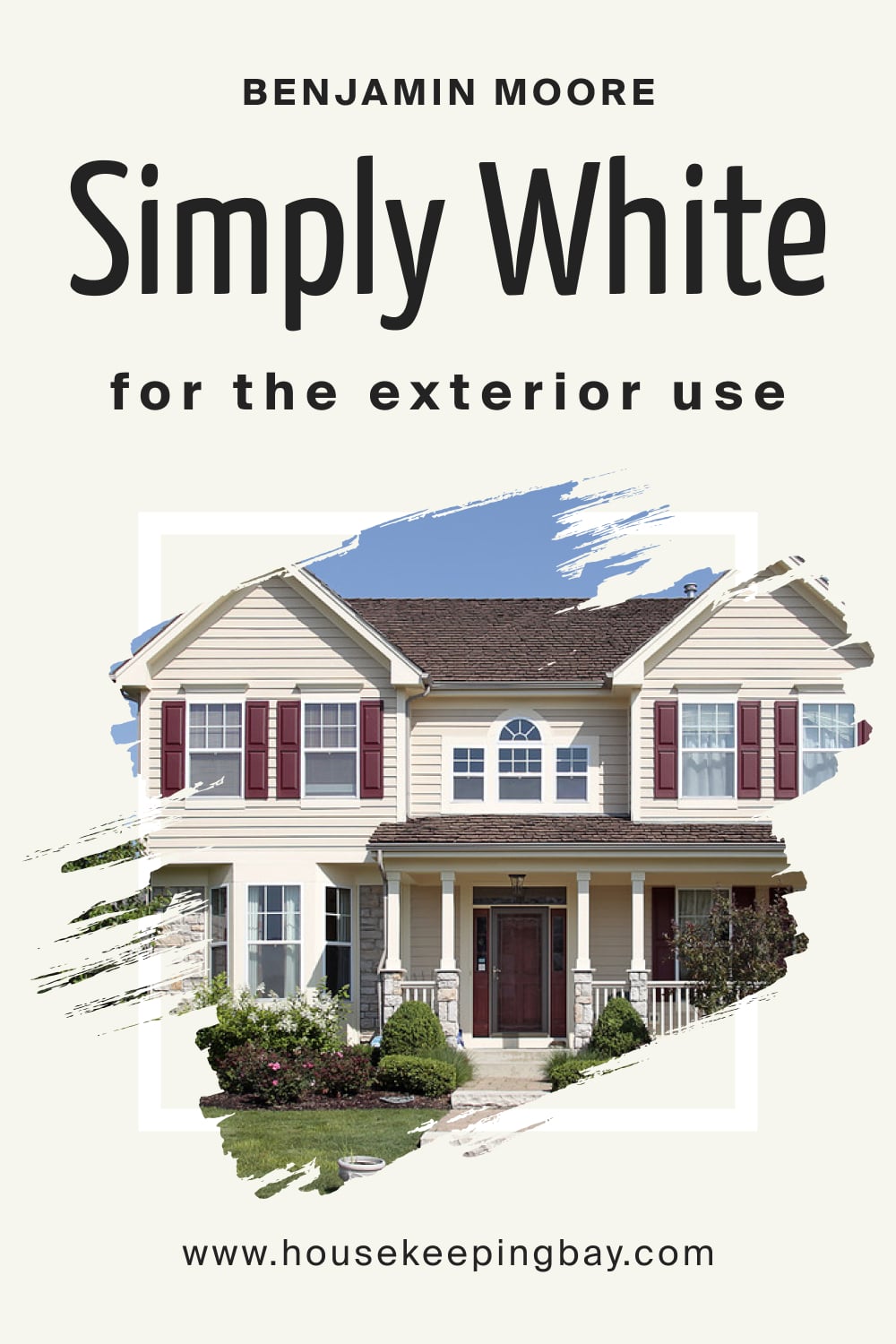 Comparing BM Simply White Color With Other Whites
To better see the differences between various shades of white, we suggest you read what makes BM Simply White distinct from a few other whites. This way, you will train your color perception better and see how nearly the same colors can read in a room in a unique manner.
Simply White vs. White Dove
None of these colors is a stark white. Although BM Simply White has more yellow to it, White Dove has a little bit of depth and a bit of yellow and gray. Also, unlike the cleaner vibe of the Simply White color, White Dove is more of a calming soft white.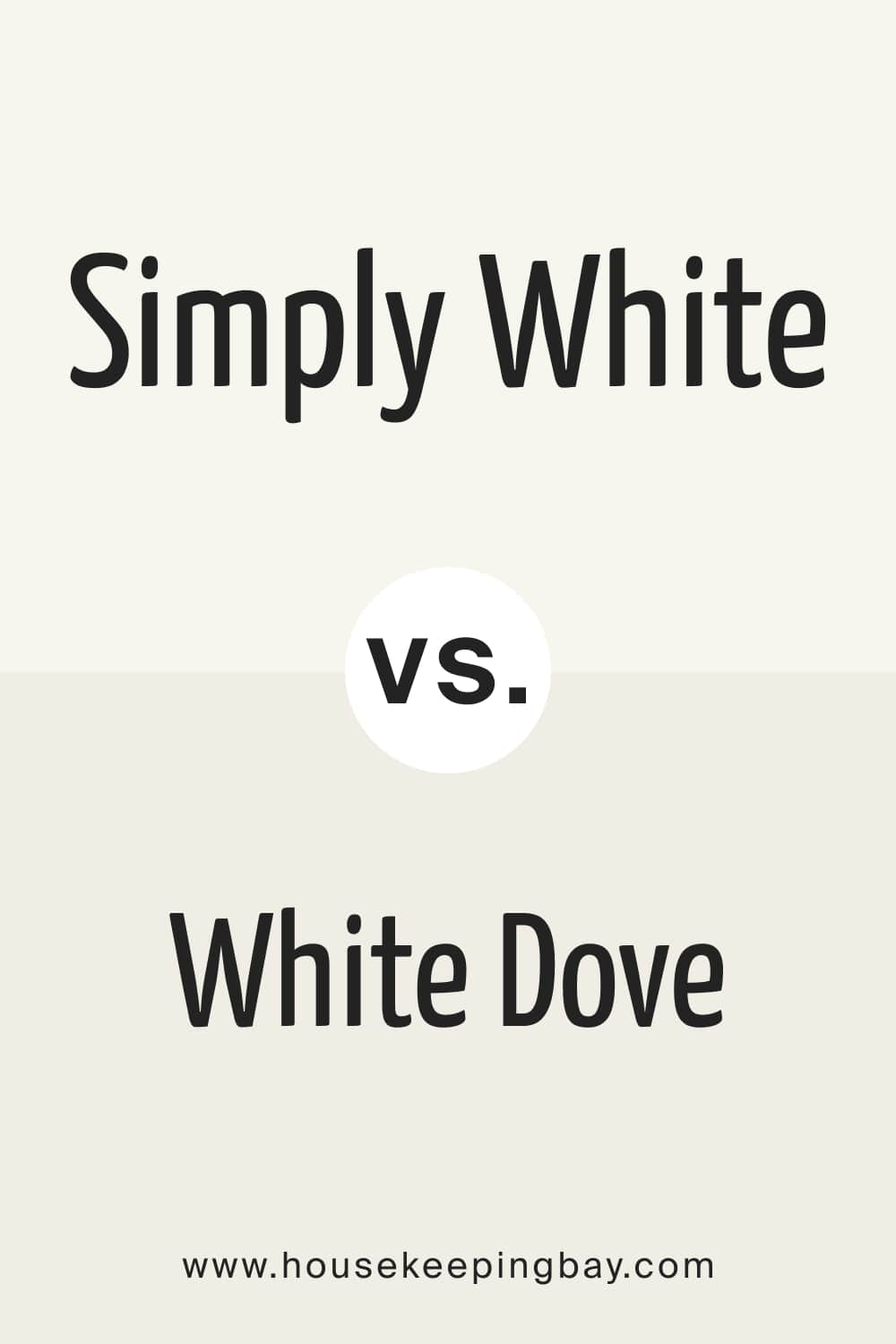 Simply White vs. Chantilly Lace
Unlike BM Simply White with its warm undertone, Chantilly Lace has grey or blue undertones. They make this color lean more towards a neutral or cool white. On the walls, Chantilly Lace looks clean and bright.
Simply White vs. Pure White
Sherwin-Williams Pure White is not a pure, bright white. With an LRV of 84, it's a bit darker than BM Simply White, being not as bright as its counterpart. Pure White is also a neutral white that has a tendency to take on the hues around it, which makes it a bit similar to BM Simply White.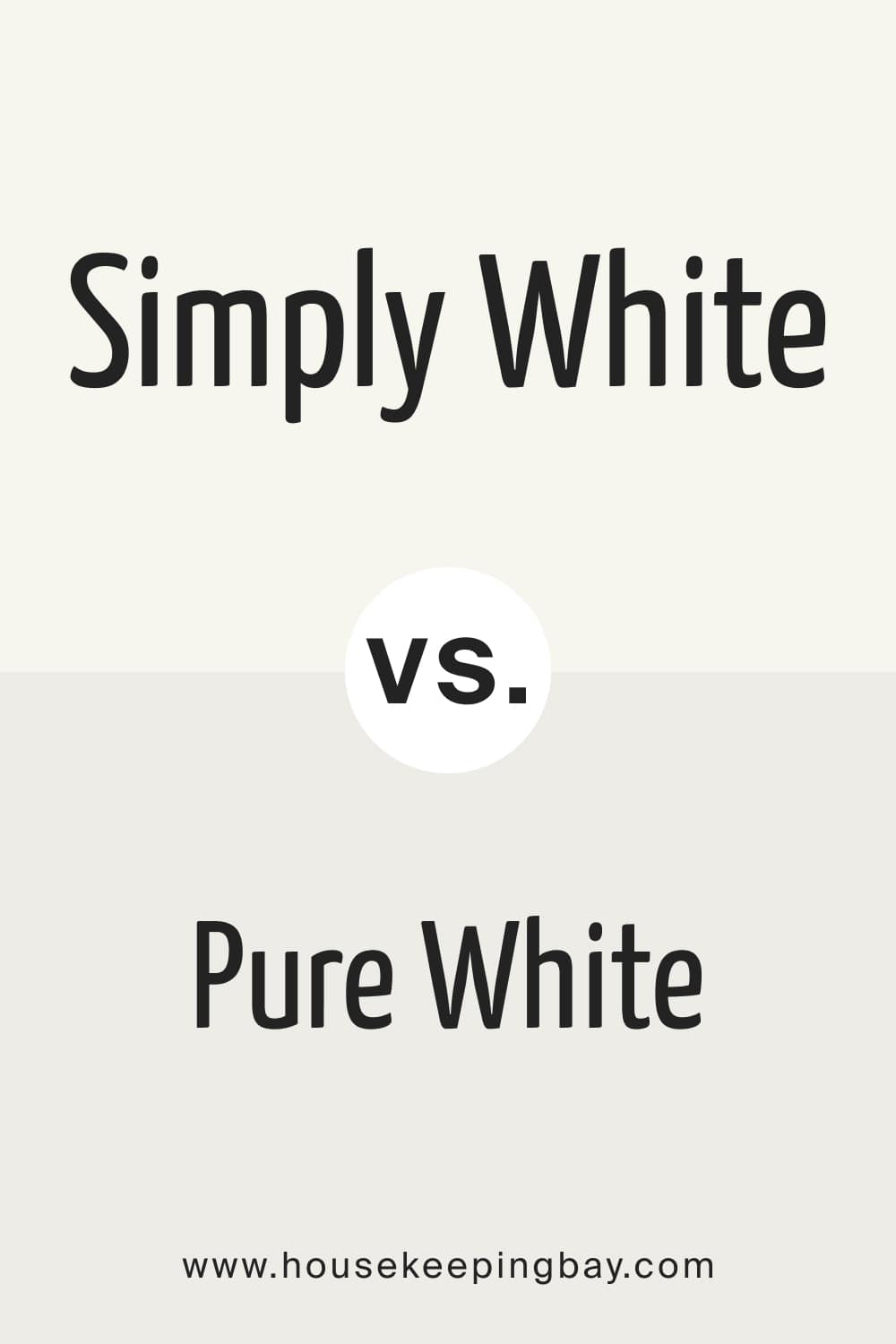 Simply White vs. Alabaster
These two look very nice together! The Alabaster color, with its beige undertones, looks perfectly soft and warm, making BM Simply White also read a bit warmer. The colors are pretty close to each other in terms of brightness, so they create a very soft yet visible contrast.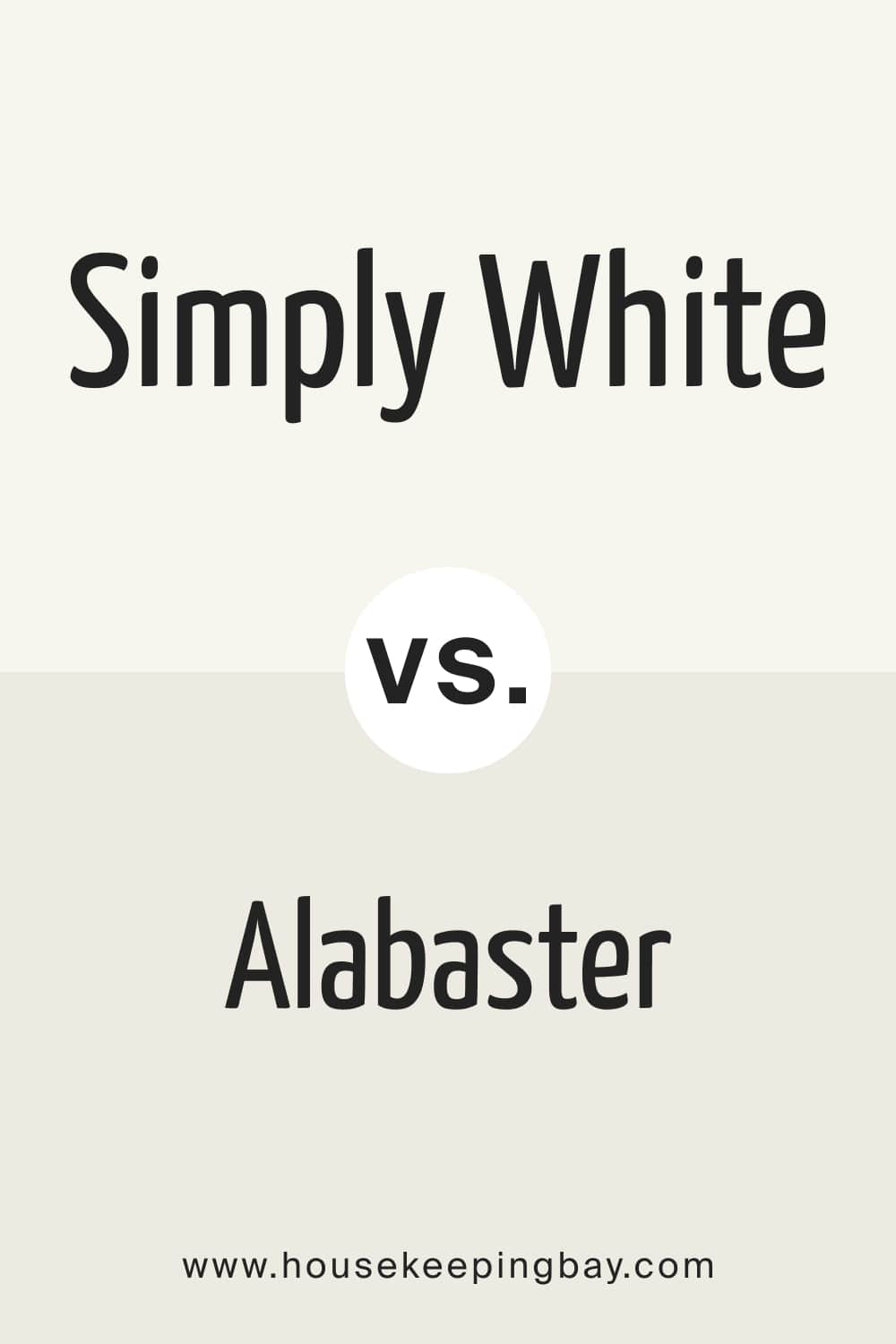 Simply White vs. Swiss Coffee
The LRV of the Swiss Coffee color is slightly lower than Simply White's. It's not a stark white but warm and creamy. Like BM Simply White, Swiss Coffee can also give off a hint of yellow.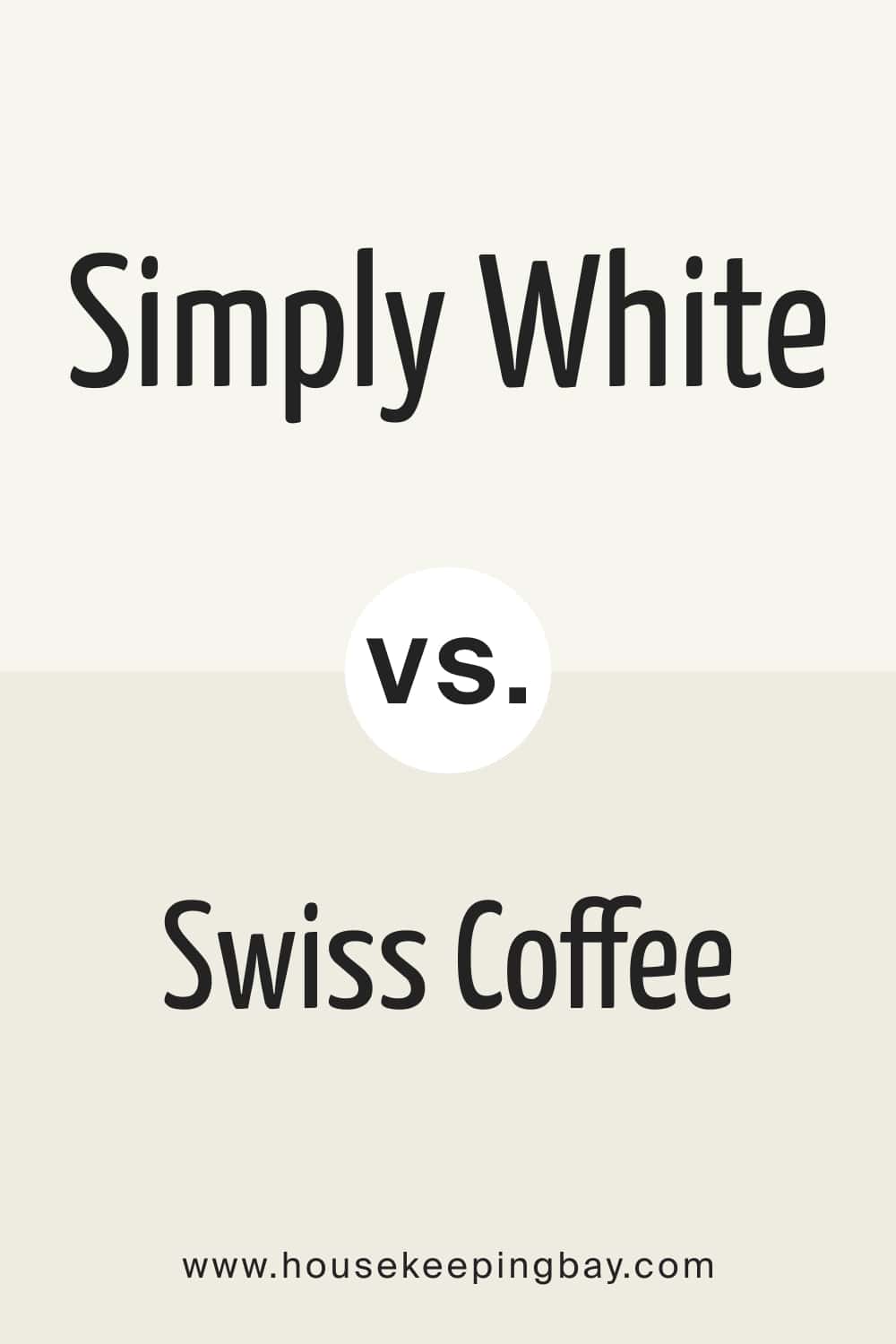 Compared to BM Decorator's White, its warmer counterpart reads pronounced yellower.This was the guide that led you through the nuances and specifics of the Simply White paint color. Now you know what type of white it is, how it reads in different spaces, and how it may work with other colors in your home.
We explained in what rooms this white will look better and how to use it to make the color work. With that, you will quickly pick the most suitable colors to coordinate it.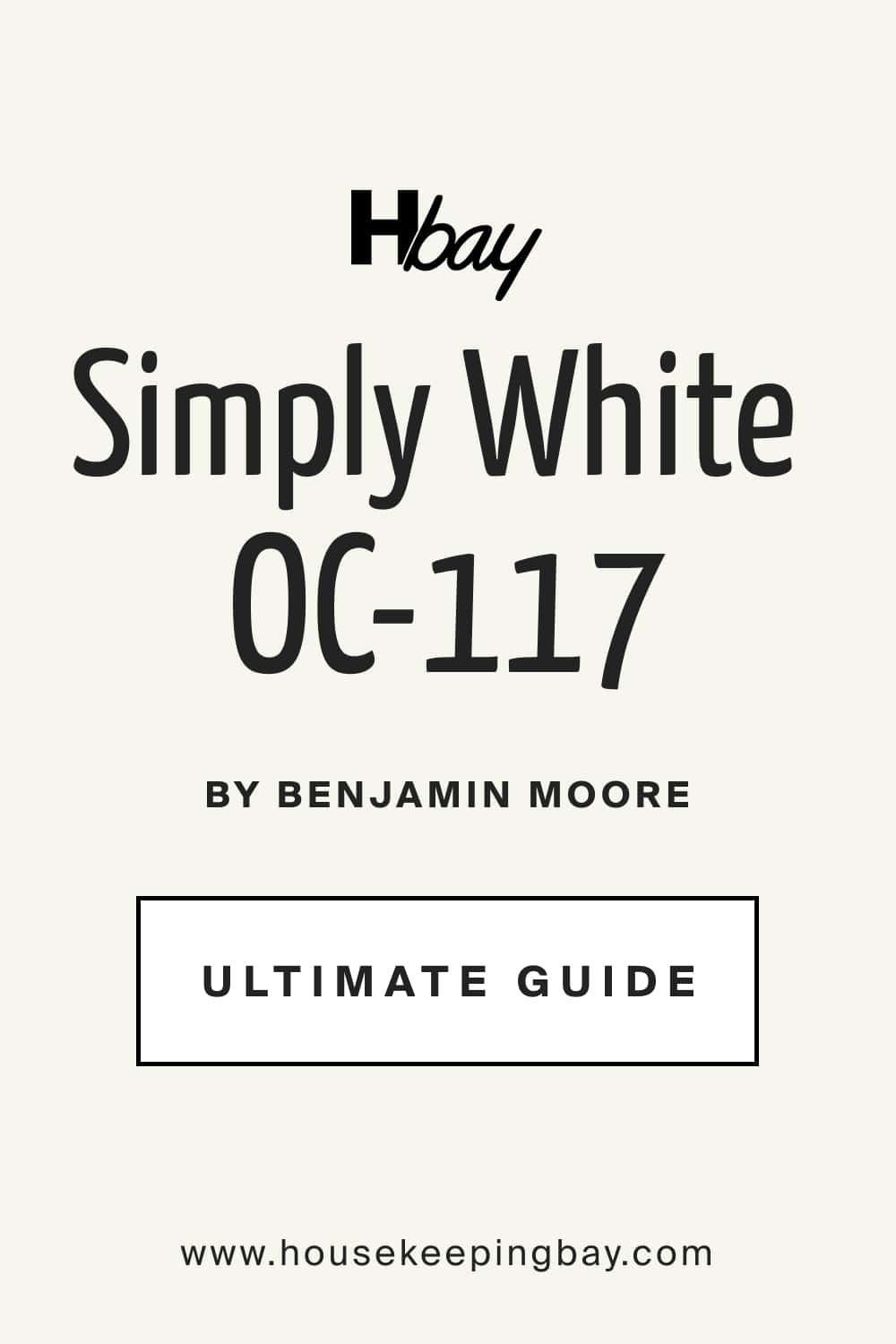 Frequently Asked Questions
⭐Is Simply White a good paint color for kitchen cabinets?
Yes! it is an excellent color for kitchen cabinets, laundry room cabinets, or even furniture. It will work beautifully in most lighting situations.
⭐What Sherwin-Williams paint color is the same as Simply White?
Alabaster is very similar, but has a bit more depth to it.
⭐Is Simply White too white?
Typically, you can't say that Benjamin Moore OC 117 is too white. It's a white color with slightly warm undertones and not too much cool blue, so it doesn't look sterile.