In the world of interior design and home decor, color is a language. Every shade has its own story, evoking emotions and creating ambiance within a space. Among these myriad shades, Sherwin-Williams' SW 6127 Ivoire, with its unique appeal and versatility, has emerged as a popular choice for homeowners and designers alike.
This comprehensive guide dives deep into the essence of SW 6127 Ivoire, exploring its undertones, coordinating colors, lighting effects, and usage in different settings.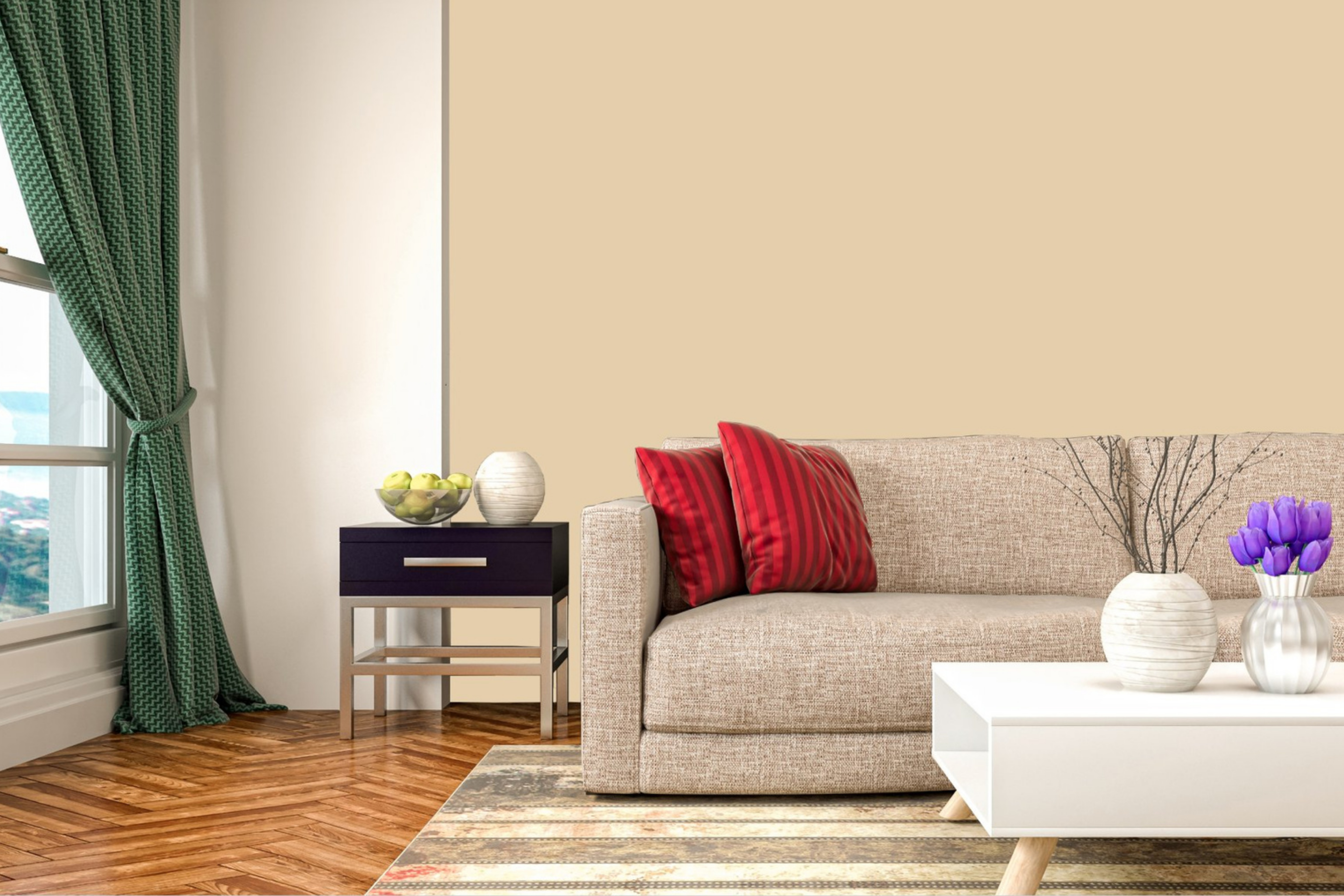 What Color Is SW 6127 Ivoire?
SW 6127 Ivoire is an exquisite shade of creamy yellow. It closely resembles the color of ivory, hence the name "Ivoire," which is French for ivory. With its warm and inviting hue, it exudes an essence of coziness and tranquility.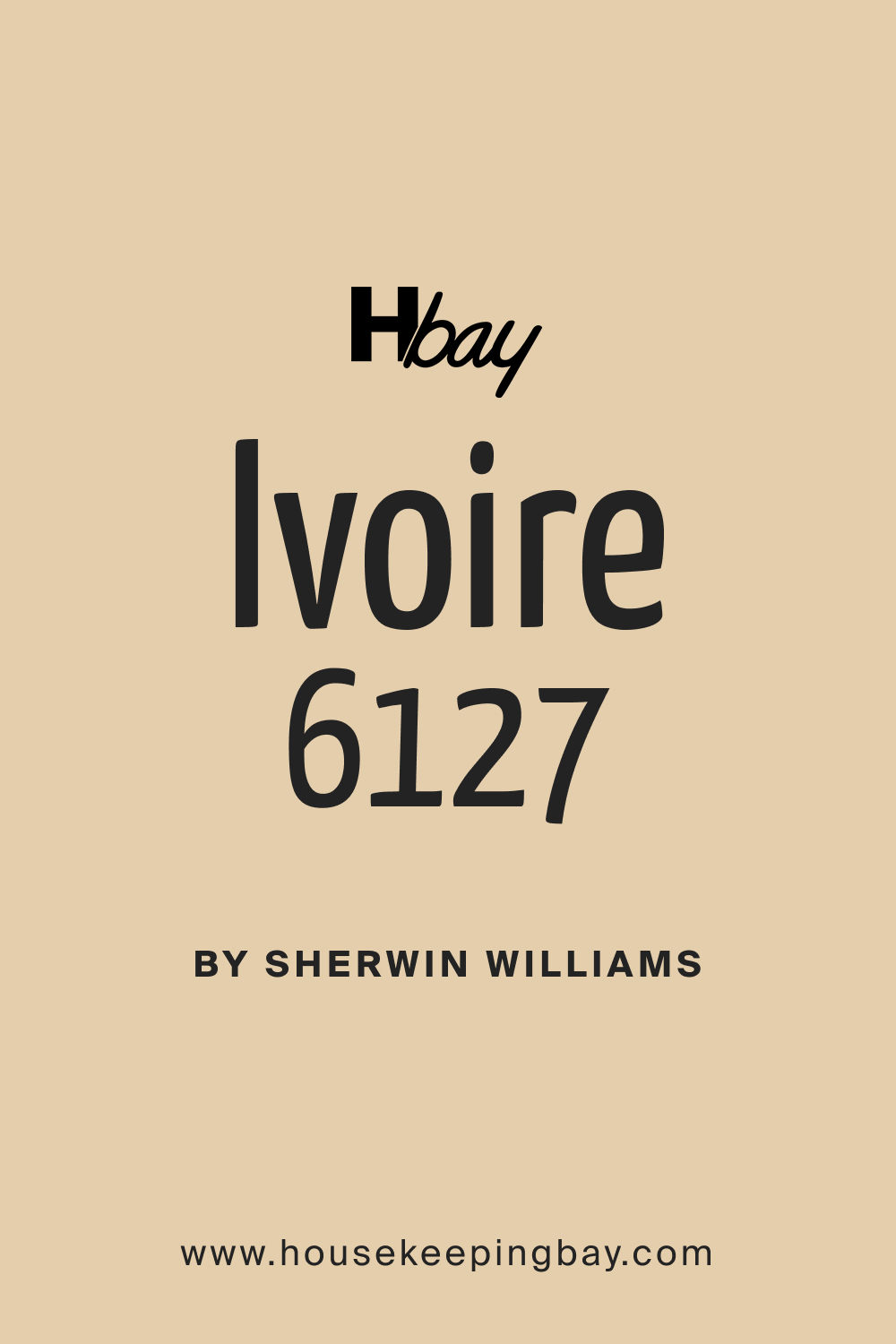 Is It a Warm or Cool Color?
SW 6127 Ivoire is a warm color. Its buttery yellow base evokes feelings of sunlight and warmth, making it ideal for creating inviting and comfortable spaces. Its warm nature makes it a perfect choice for homes in cooler climates or rooms that receive less natural sunlight.
Undertones of SW 6127 Ivoire Paint Color
Like all colors, SW 6127 Ivoire has its undertones. These subtle hues within the primary color can profoundly influence how the color is perceived. The three key undertones in Ivoire are a subtle beige, a whisper of soft green, and a hint of rich cream. These undertones contribute to the color's versatile appeal and its ability to blend harmoniously with various palettes.
However, due to such complex undertones, this color may read differently in distinct lighting conditions! So ensure you sample it before you use this color in your home.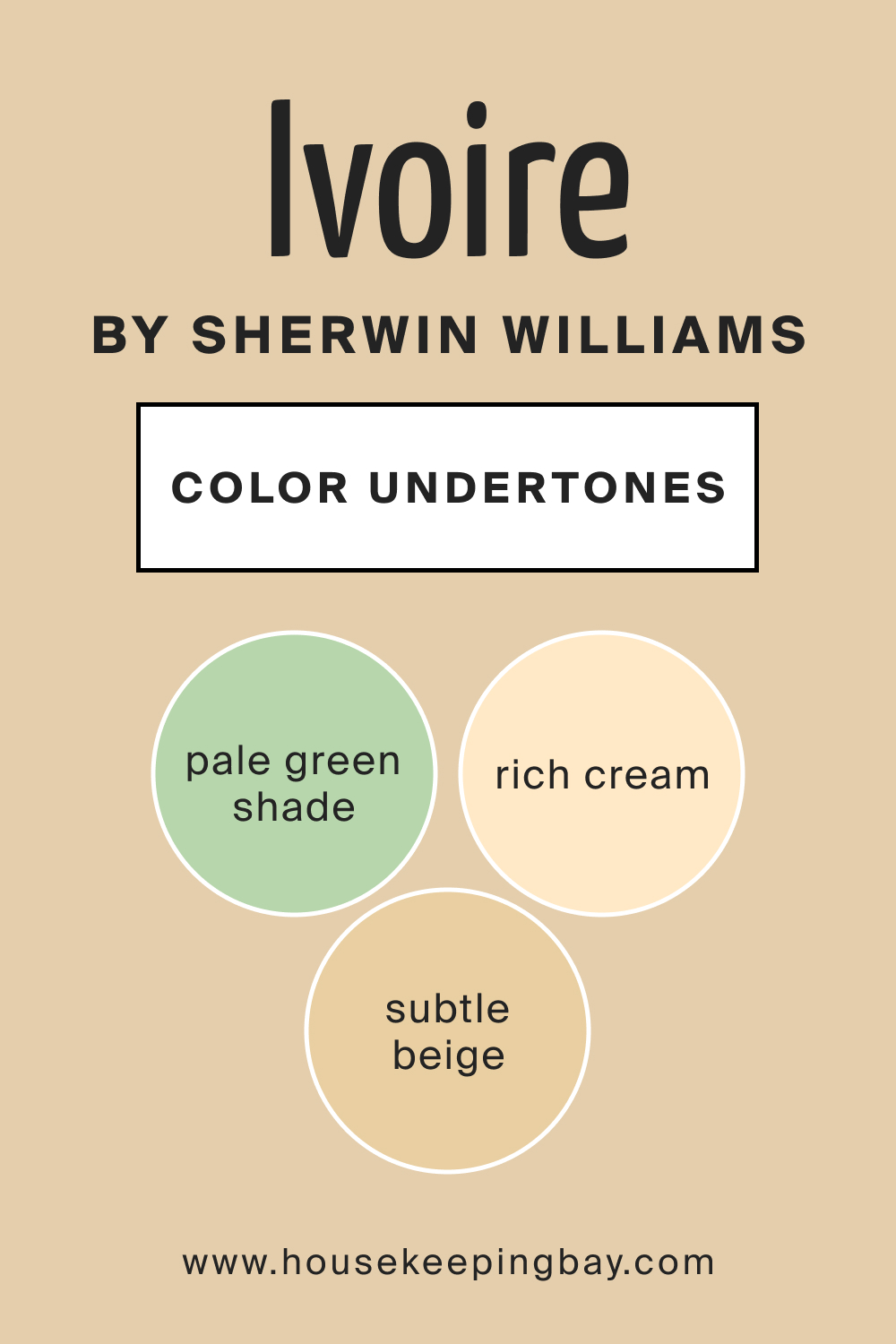 Coordinating Colors of SW 6127 Ivoire
The beauty of SW 6127 Ivoire lies in its versatility. Here are six colors that coordinate beautifully with it:
SW 6126 Navajo White
SW 8917 Shell White
SW 6233 Samovar Silver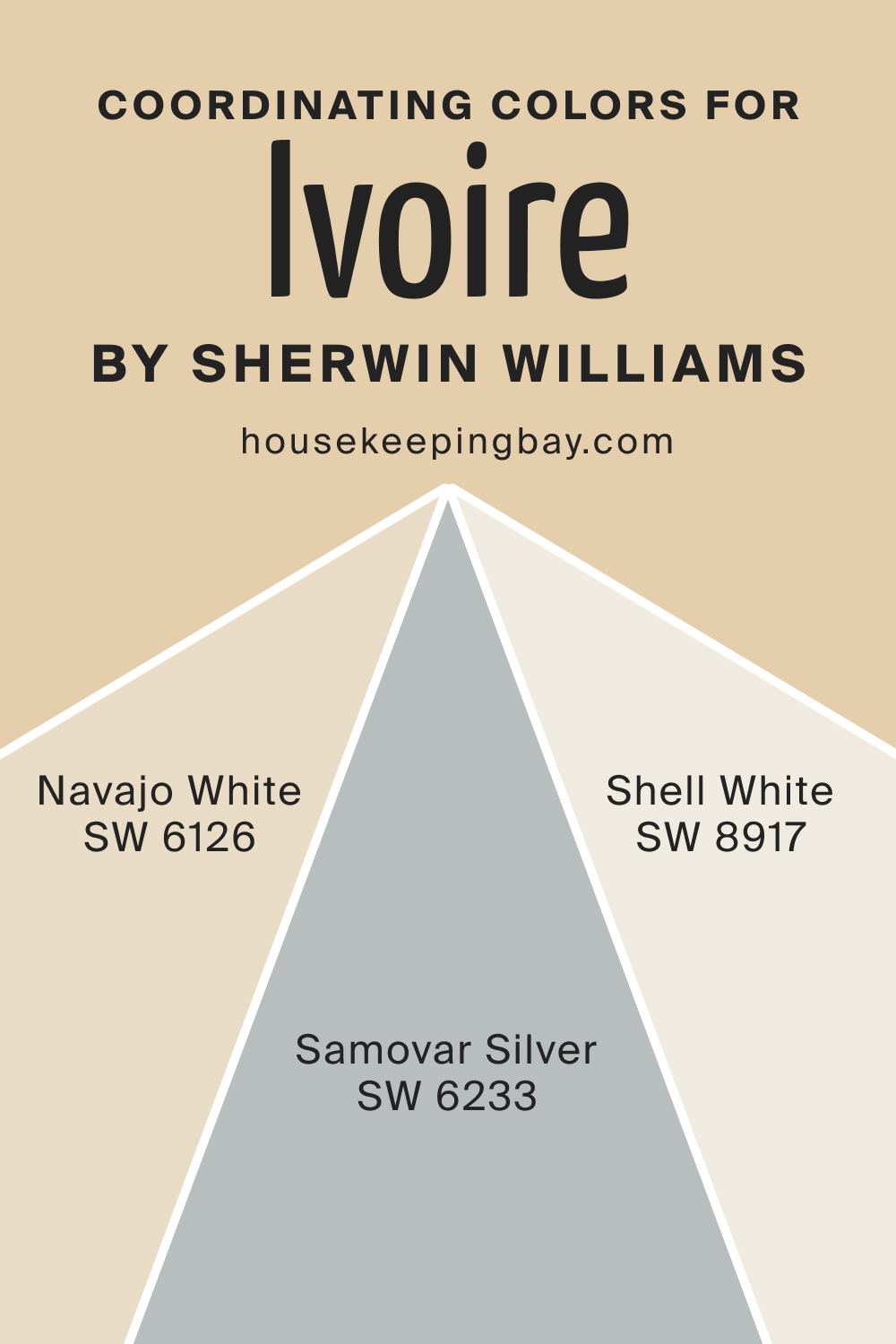 How Does Lighting Affect SW Ivoire Paint Color?
Lighting plays a pivotal role in how SW 6127 Ivoire is perceived. In ample natural light, SW Ivoire radiates warmth and coziness. It brightens up under direct sunlight, revealing its creamy yellow base. Artificial light can enhance its richness, making it appear more like a soft beige. Dim lighting, on the other hand, might bring out its green undertone, giving it an earthier look.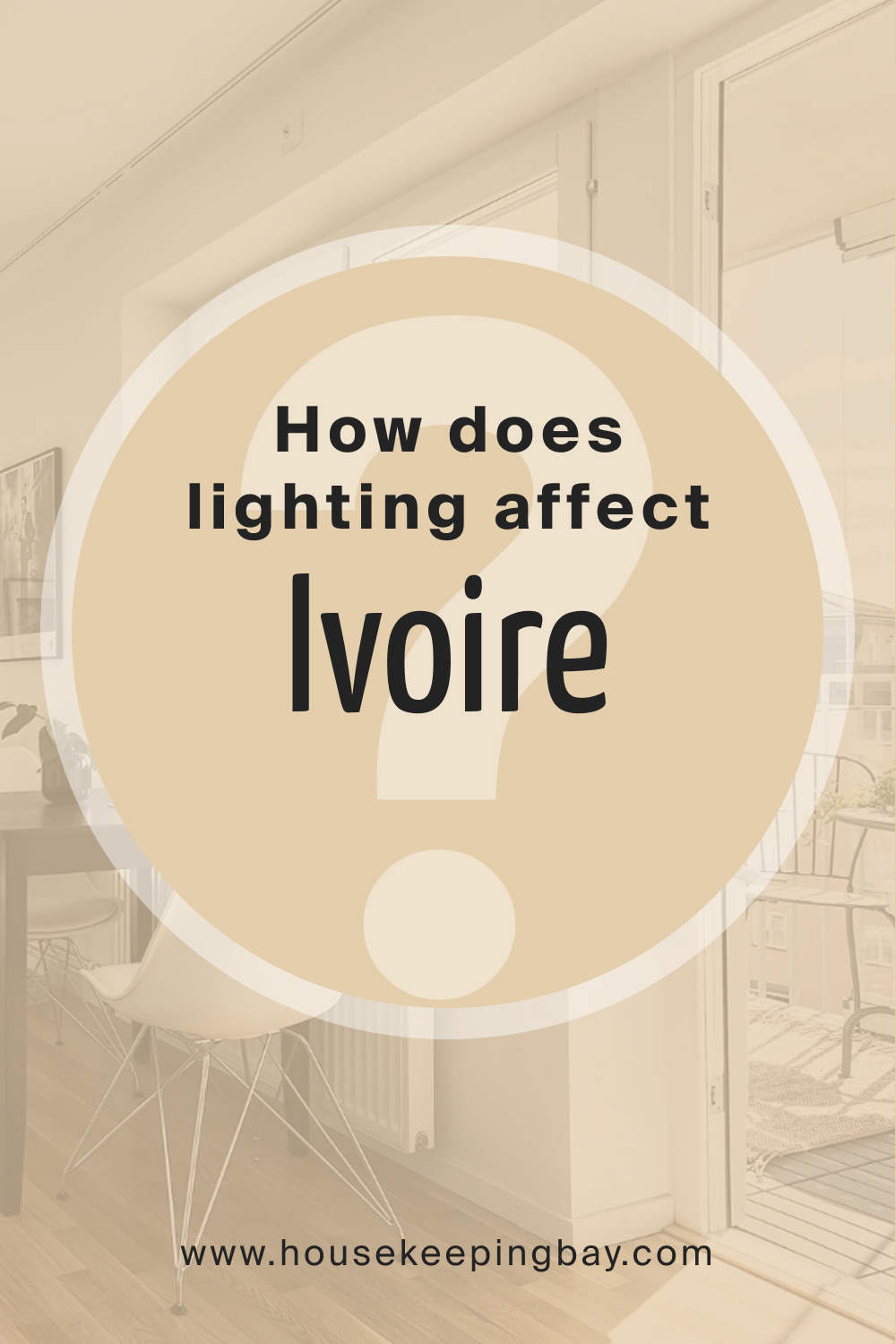 What LRV Does SW Ivoire Paint Color Have?
Light Reflectance Value (LRV) measures the percentage of light a color reflects. The closer the LRV value is to 100, the lighter and more reflective the color. Respectively, the closer the LRV value is to zero, the darker the hue.
SW 6127 Ivoire has an LRV of 64, which means it reflects a fair amount of light. This makes it an excellent choice for smaller rooms or spaces with limited natural light, as it can help make them appear larger and brighter.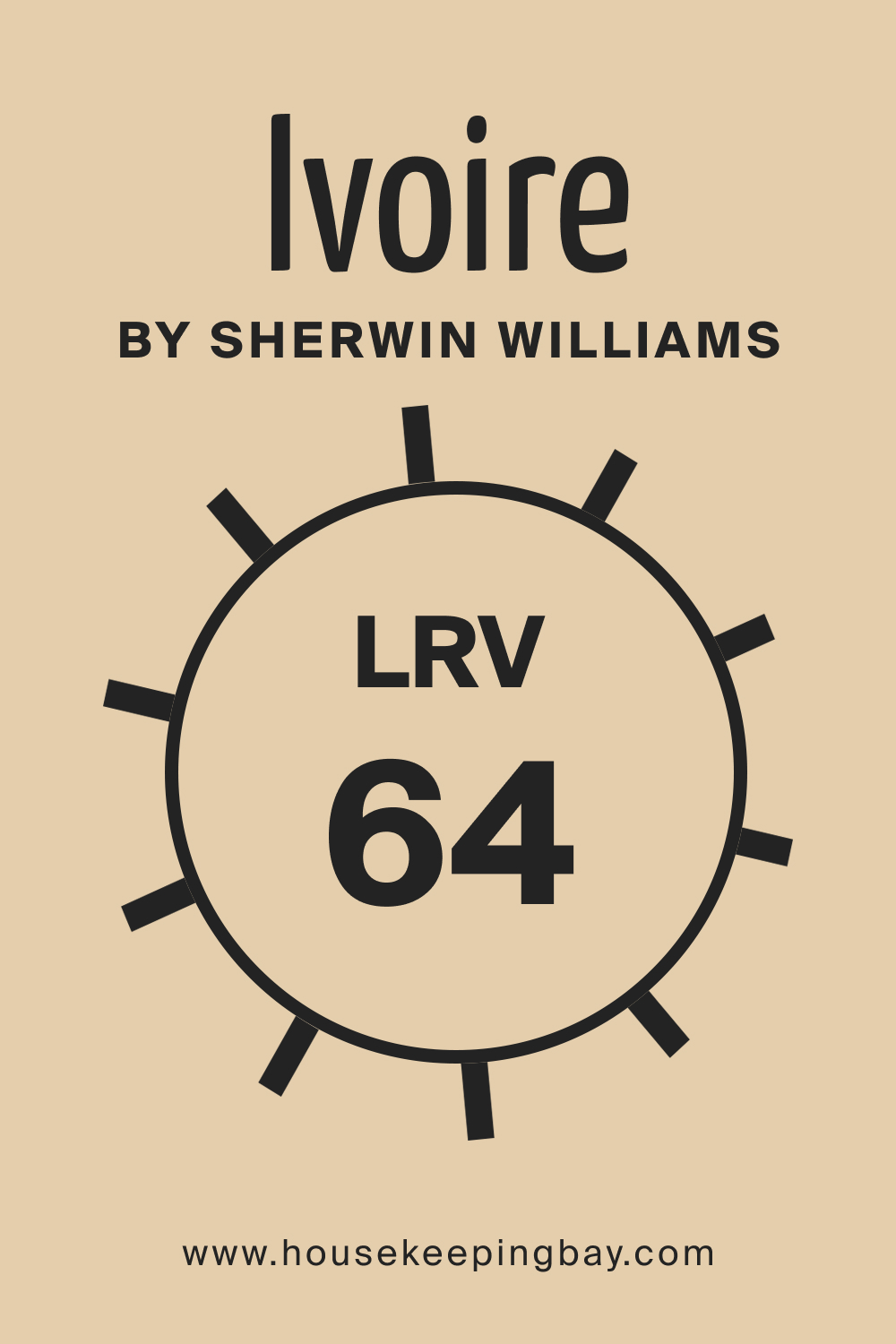 What is LRV? Read It Before You Choose Your Ideal Paint Color
Trim Colors of SW 6127 Ivoire
The right trim color can accentuate Ivoire's unique charm. And with such colors as SW Ivoire, you can use not only white! Here are three excellent choices you might want to consider as your trim color with SW Ivoire walls:
SW 7008 Alabaster: This neutral white provides a crisp contrast, making Ivoire stand out.
SW 7010 White Duck: A soft, warm off-white that harmonizes with Ivoire's warm undertones.
SW 7514 Foothills: This deeper shade can provide a striking contrast, adding depth and drama.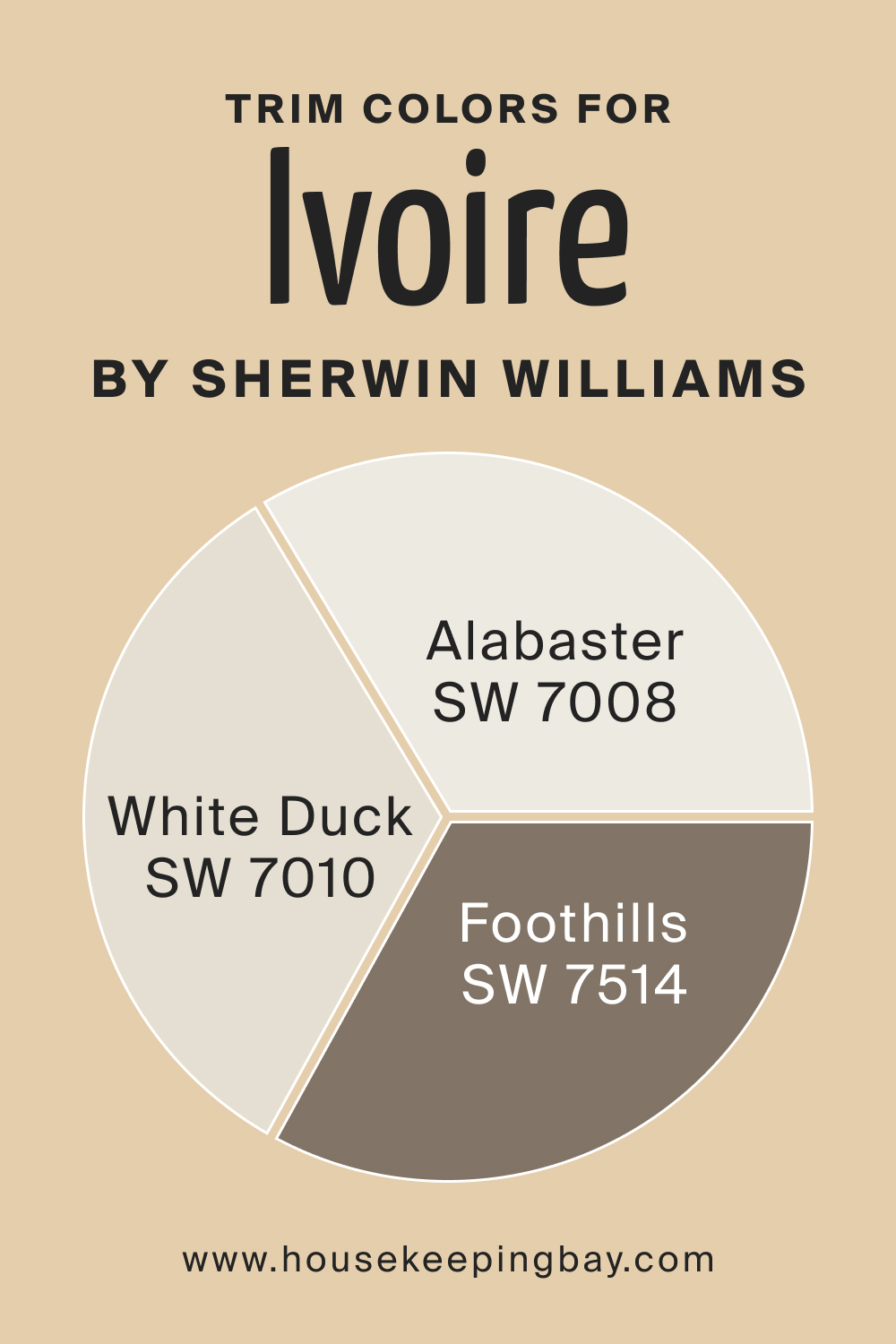 Colors Similar to SW 6127 Ivoire
If you are looking for colors similar to SW Ivoire, consider these six options:
SW 7687 August Moon
SW 6122 Camelback
BM From the Archives CSP-1060
Behr Dried Plantain
PPG Ivory Beauty
Valspar So Close
However, note that each color will anyway differ a bit due to the distinct undertones and light reflectivity values.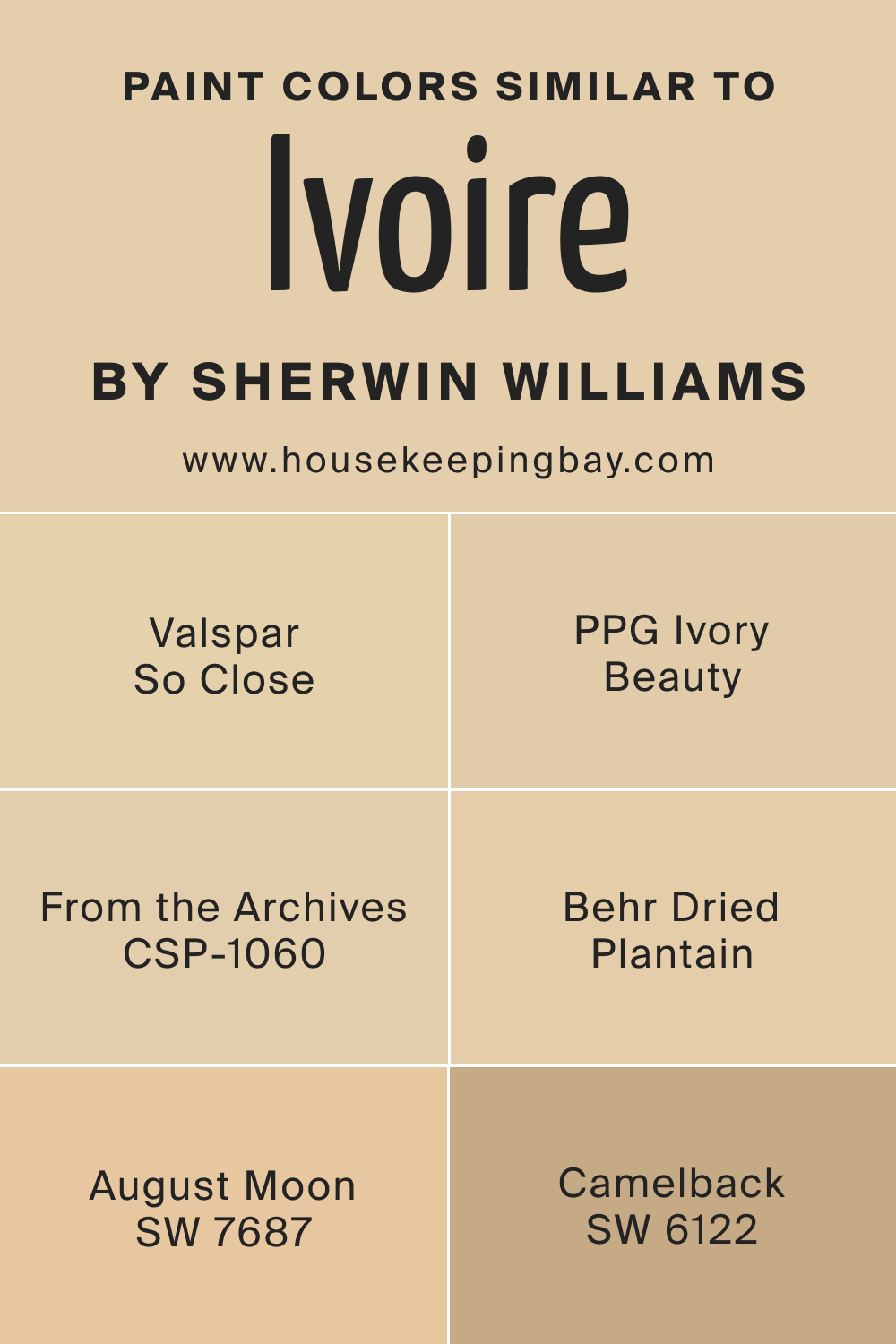 Colors That Go With SW 6127 Ivoire
It can be challenging to select the best-fitting color palette for your home, especially if there is such a complex hue as SW Ivoire on your interior walls! This is why we would like to offer you several colors that can pair beautifully with SW 6127 Ivoire:
SW 6328 Fireweed
SW 6101 Sands of Time
SW 6321 Red Bay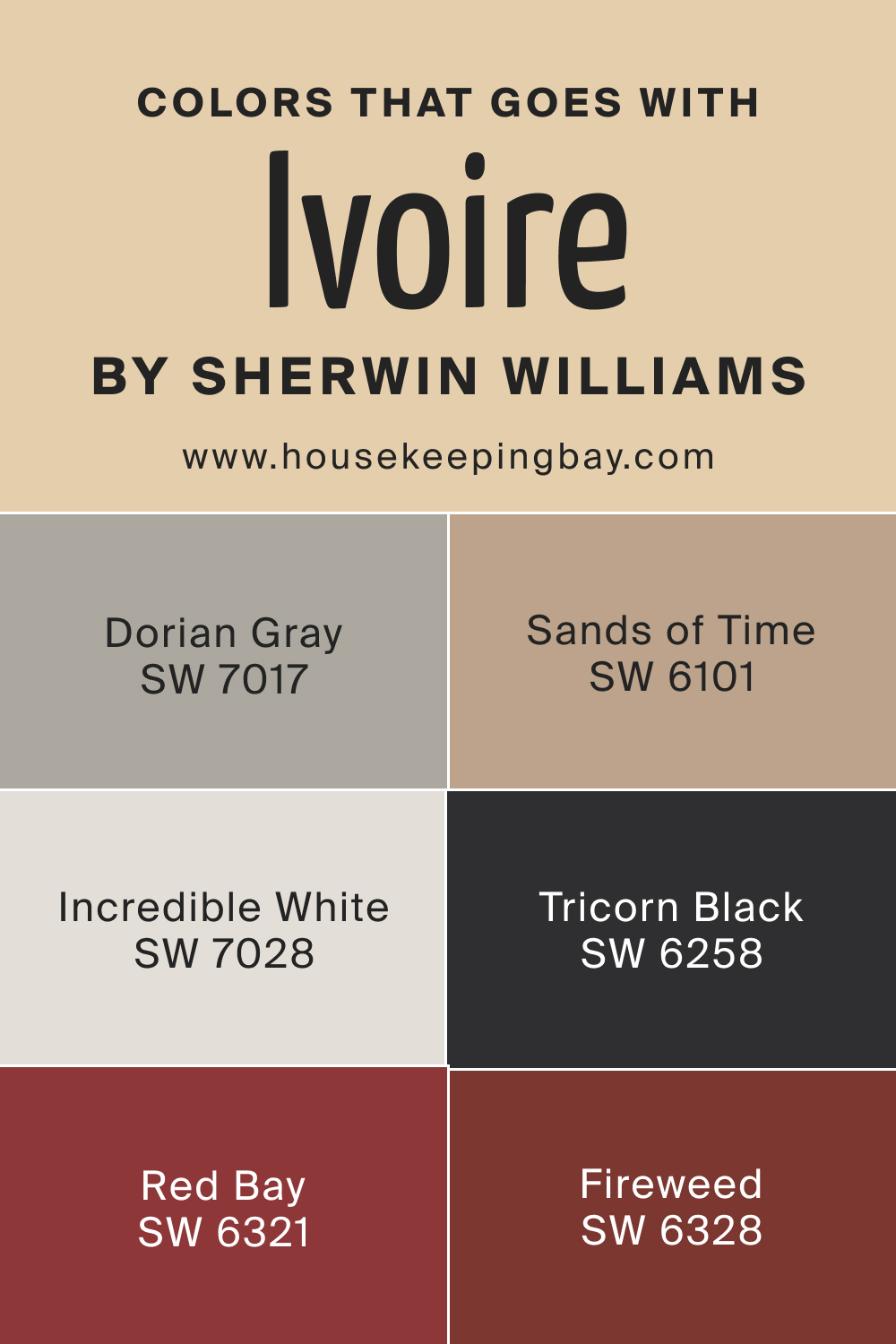 How This Color Can Be Used In Your Home?
To better imagine how this paint color may read in different rooms and spaces, we provide a description of it in various locations indoors. Read on to see how SW Ivoire might work in your home.
How to Use SW 6127 Ivoire In the Bedroom?
The warm, serene vibe of SW 6127 Ivoire makes it a fantastic choice for bedrooms. It instills a sense of calmness and comfort, ideal for a restful sleep. Pair it with white trims and neutral-toned furniture for a timeless, elegant look.
Moreover, you can create a striking accent wall behind your bed using SW Ivoire. Pair it with a cooler neutral for the remaining walls, and add pops of earthy greens or deep blues through textiles for a balanced and inviting bedroom.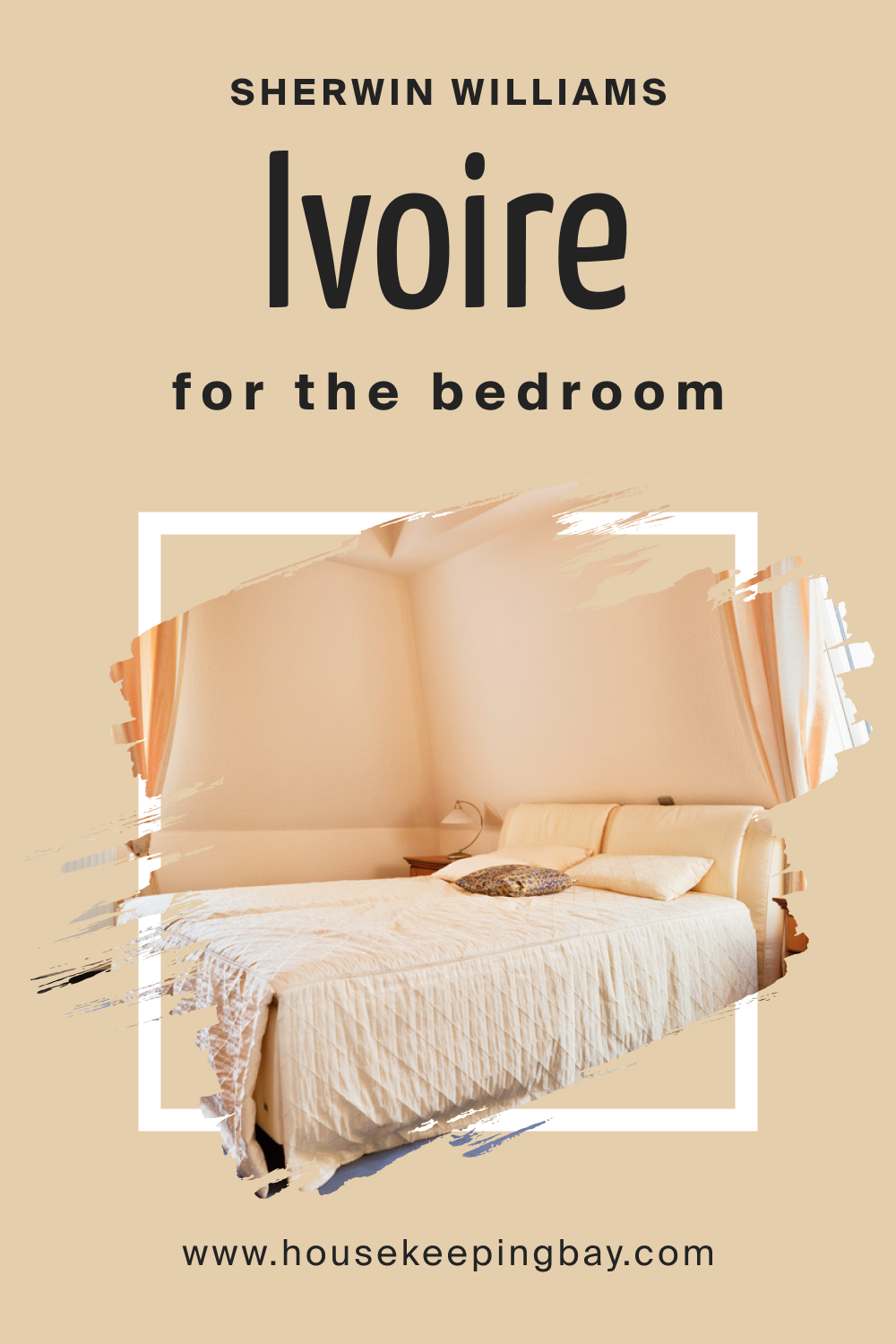 How to Use SW 6127 Ivoire in the Bathroom?
In the bathroom, SW Ivoire can create a spa-like atmosphere. Its warm, creamy hue, paired with natural wood elements and white fixtures, can create a space that feels both refreshing and cozy. Consider using subtle lighting to enhance its warmth and make the space more inviting.
Furthermore, Ivoire can also serve as a great backdrop for a vintage-style bathroom. Pair it with bronze or gold fixtures and a vintage clawfoot tub for a classic, timeless look.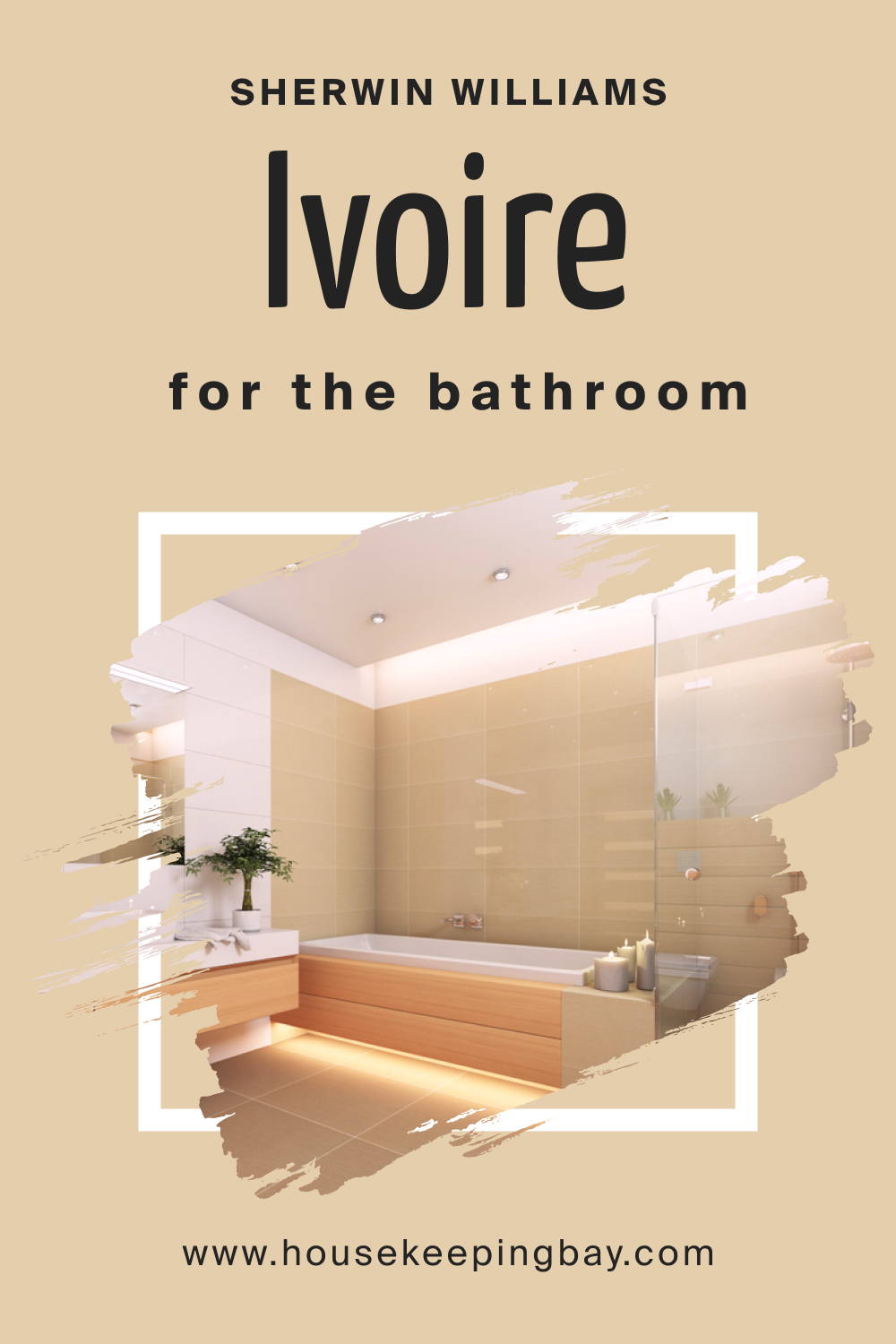 How to Use SW 6127 Ivoire in the Living Room?
The living room is another ideal place for SW Ivoire. The color's warm undertones promote a welcoming and comfortable atmosphere. Pair it with darker hues like SW 6108 Latte on furniture or accent pieces for a visually appealing contrast.
For a more contemporary look, use Ivoire on your walls and add furniture and accessories in grays, blacks, and metallic tones. This will create an elegant, modern living space that's both warm and chic.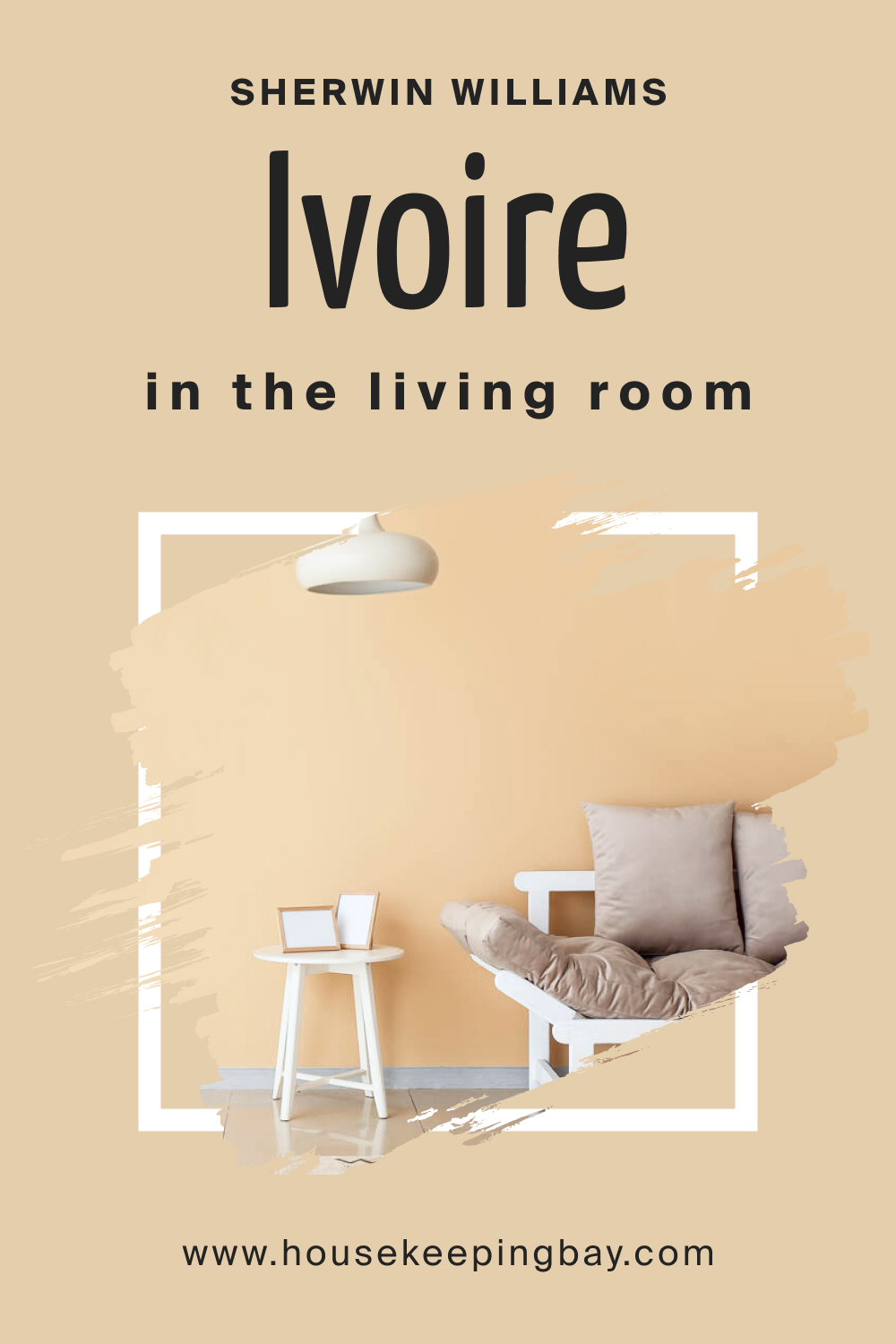 How to Use SW 6127 Ivoire for an Exterior?
For exteriors, SW 6127 Ivoire works beautifully. It reflects sunlight wonderfully, making your home feel warm and inviting. Pair it with white or deep brown trims and a black or deep brown door for a traditional look.
If you have a garden or a lot of greenery, SW Ivoire can beautifully complement the natural colors. Its earthy undertone can harmonize with the surrounding nature, making your home seem like an extension of the natural landscape.
Comparing SW 6127 Ivoire With Other Colors
Below, you can read how SW Ivoire compares with other colors. This will help you better understand each color's specifics and see how various hues work depending on their LRVs and undertones.
SW 6127 Ivoire vs BM HC-4 Hawthorne Yellow 
While both Ivoire and Hawthorne Yellow are warm, inviting hues, they differ in their undertones. Hawthorne Yellow has a vibrant, sunnier undertone that makes it a more energetic color. In contrast, Ivoire's subtle beige undertone gives it a softer, more tranquil feel.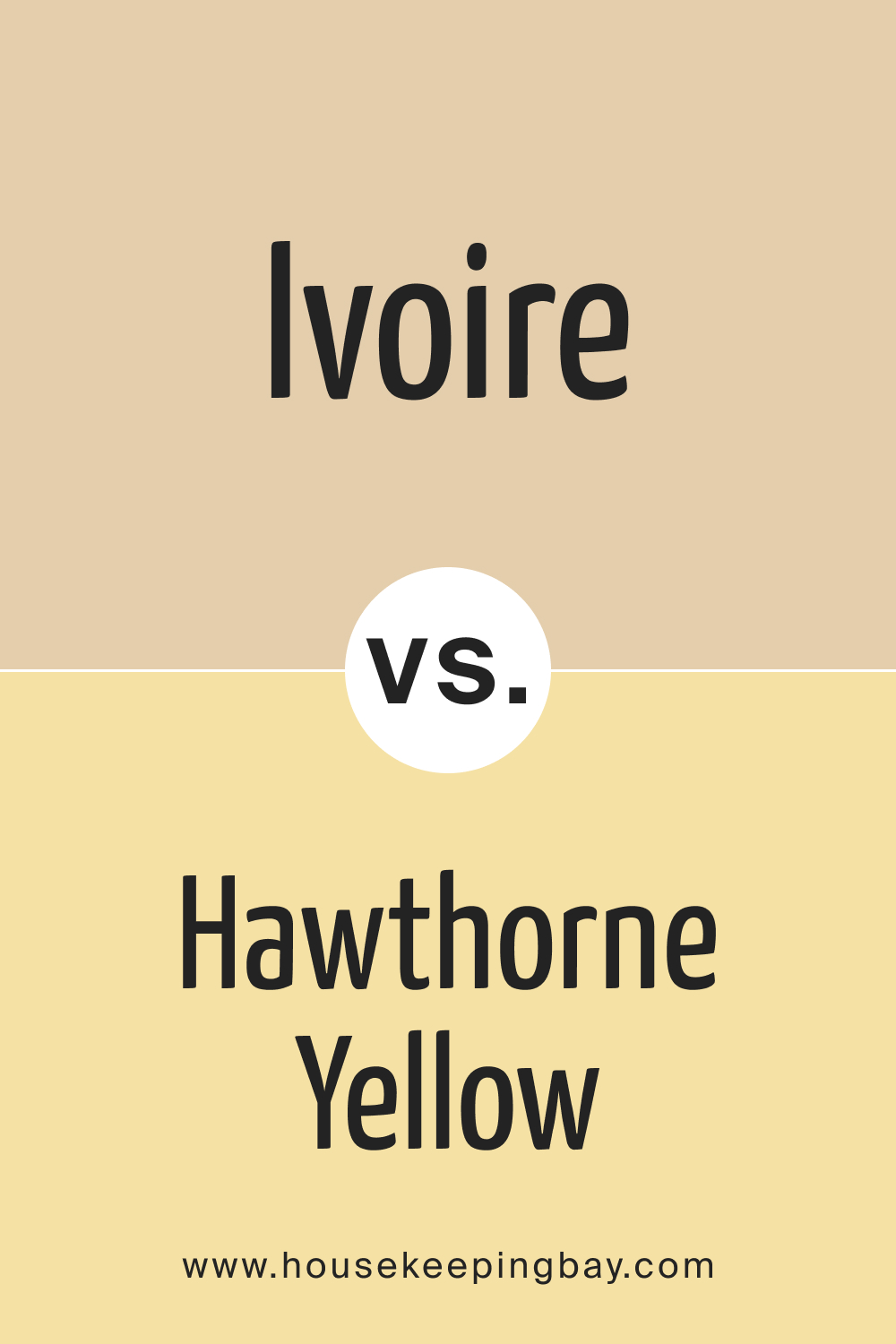 SW 6127 Ivoire vs SW 6379 Jersey Cream
Jersey Cream, another Sherwin-Williams color, is a lighter, more neutral shade compared to Ivoire. It lacks Ivoire's distinct yellow base, making it a less warm color overall. It works well in spaces where a softer, more muted look is desired.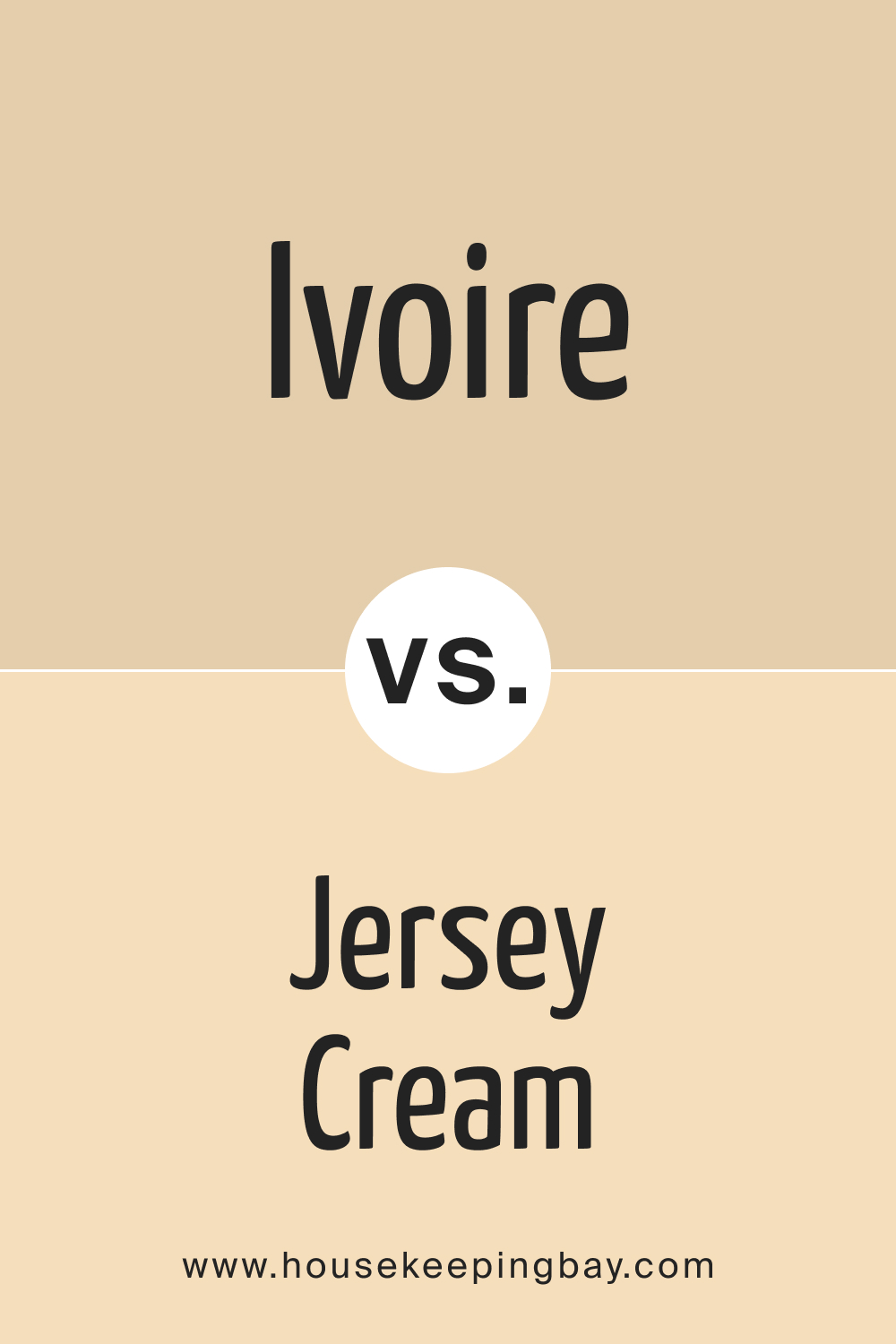 Conclusion
SW 6127 Ivoire is a versatile, warm, and inviting color. It pairs beautifully with a wide array of colors, performs well under different lighting conditions, and fits perfectly in various spaces, both interior and exterior.
Comparisons with other similar colors further illustrate its unique characteristics.
Whether you're looking to create a cozy bedroom, a serene bathroom, a welcoming living room, or an inviting exterior, SW Ivoire is a worthy contender to consider.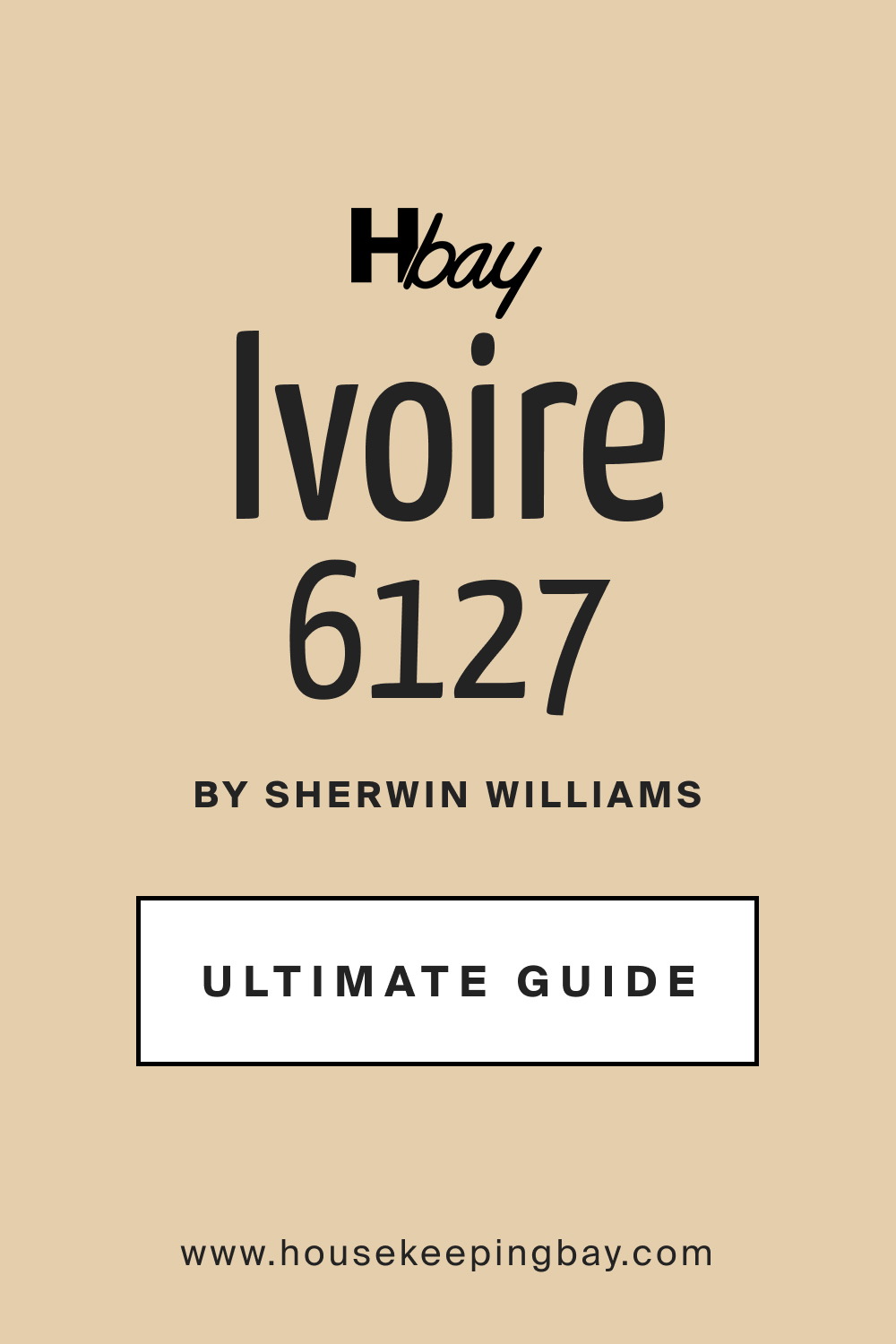 Frequently Asked Questions
⭐What type of undertones does SW 7013 Ivory Lace have?
SW 7013 Ivory Lace has warm undertones, giving it a soft, creamy appearance that's not as stark as a pure white. It's a delicate and versatile shade that can work in many different spaces and styles.
⭐How does lighting affect the appearance of SW 7013 Ivory Lace?
In rooms with plenty of natural light, SW 7013 Ivory Lace can appear slightly warmer and creamier. In spaces with less natural light or with warm artificial light, its warm undertones can be enhanced, making it look a bit more off-white.
⭐Which colors coordinate well with SW 7013 Ivory Lace?
Due to its neutral nature, SW 7013 Ivory Lace can coordinate well with a variety of colors. It pairs beautifully with soft neutrals, pastels, and earth tones but can also balance out darker or more vibrant hues.
⭐Is SW 7013 Ivory Lace suitable for both interior and exterior use?
Yes, SW 7013 Ivory Lace can be used both inside and outside the home. Its versatility and timeless appeal make it a great option for various surfaces, including walls, trims, and siding.
⭐How does SW 7013 Ivory Lace compare to a true white paint color?
Unlike a true white, SW 7013 Ivory Lace has warm undertones, which give it a slightly creamy look. It can add a bit of warmth and depth to a space while still providing the brightness and open feeling associated with white paint.