When you want to repaint the walls in your home, the hardest thing you usually have to deal with is the selection of the paint color you will be using.
Since most of us are not knowledgeable in color theory and ways of color combinations, we find it rather complicated to figure out what colors can be paired with each other and what colors can not. Also, the task gets harder to deal with when you want to use a complicated paint color on your walls.
This is why such articles as this one will be handy for every homeowner who wants to refresh the home's interior and do it successfully with the very first attempt. Today, we will be talking about the paint color called Light French Gray SW-0055 by Sherwin-Williams.
You will learn what kind of color it is, what undertones it has, and how this color may react to light in your home. Also, we will explain what colors will work best of all with it and in what rooms it is preferable to use it.
As a result, after you read this article, you will be able to use this color correctly and let it reveal all of its power and beauty on your walls!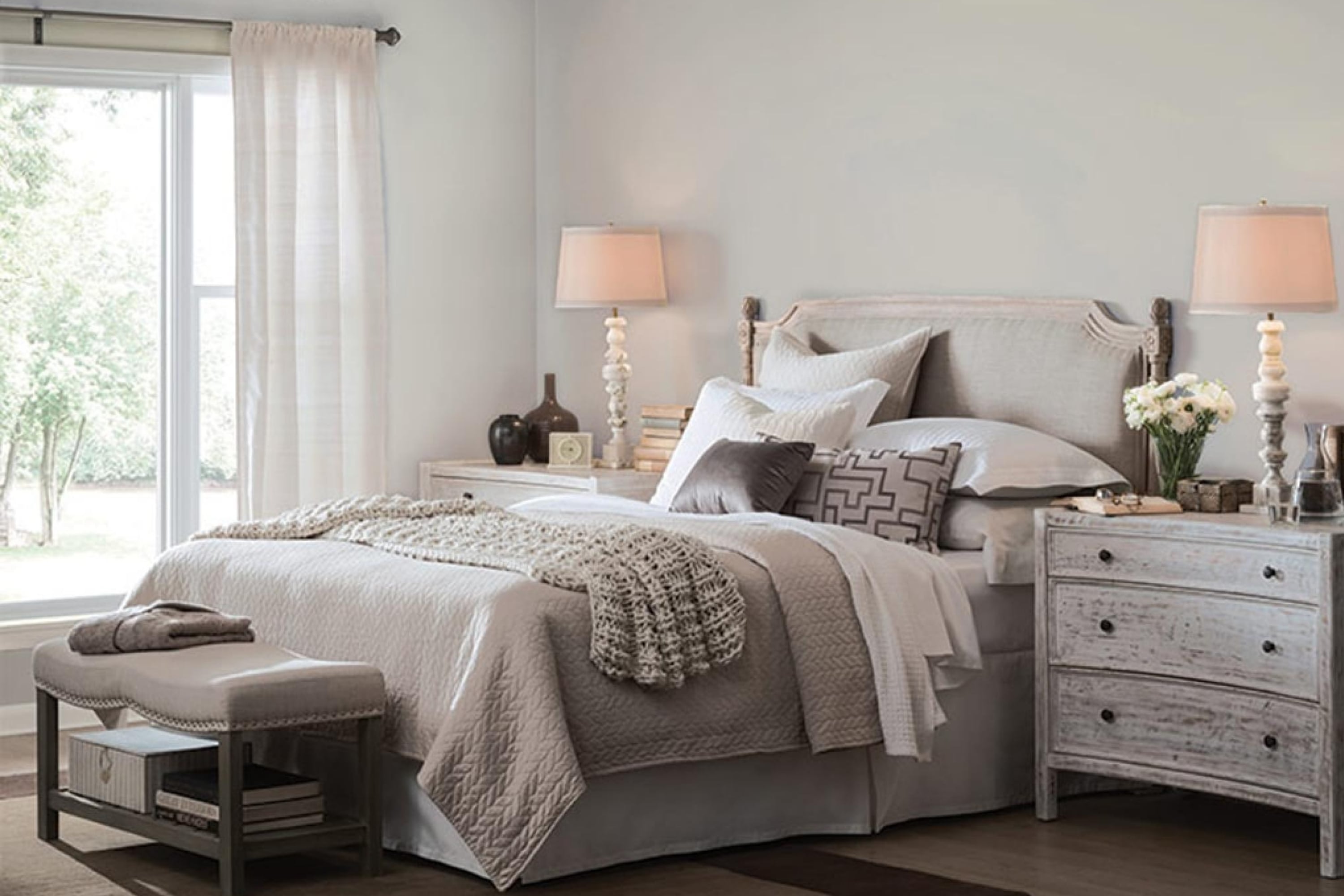 What Kind Of Color Is Light French Gray SW-0055 by Sherwin-Williams?
You might be wondering why anyone would ask what kind of color it is since it is explained in its name – it is gray! And well, in fact, you are right. Light French Gray SW-0055  is a beautiful neutral-toned light gray paint color. The manufacturer categorizes it as interior and exterior paint which means you can use it successfully both in your rooms and on your home's exterior walls.
However, we would not call this color an ordinary gray. As Encycolorpedia says, Light French Gray may just look like an ordinary light gray at the first sight, but in fact, it has way more to it! It is very close to pure gray because this color has a perfectly balanced combination of warm and cool tones in it.
Perhaps, this is the feature that makes Light French Gray an extremely versatile paint color. It can work well in almost any room and on any surface in your home. Besides, it is a great color choice if you need to make smaller rooms appear larger. This delicate gray will add airiness and space to even the smallest room.
Also, if you are concerned about whether it is a cool or warm color, take into account that SW Light French Gray would rather be considered in the cool gray paint color category.
To be precise, it is so neutral that it's pretty hard to define whether it belongs to cool-toned or warm-toned colors first, but if you compare it to other colors (e.g. SW Agreeable Gray, Benjamin Moore Thunder, or Mindful Gray), you will see that Light French Gray SW-0055 is noticeably cooler.
To let you know more about this color and its specifics and unique features, we recommend you read on and find out what undertones it has, how it reacts to light, and how this versatile gray may read if used with other colors in the same space.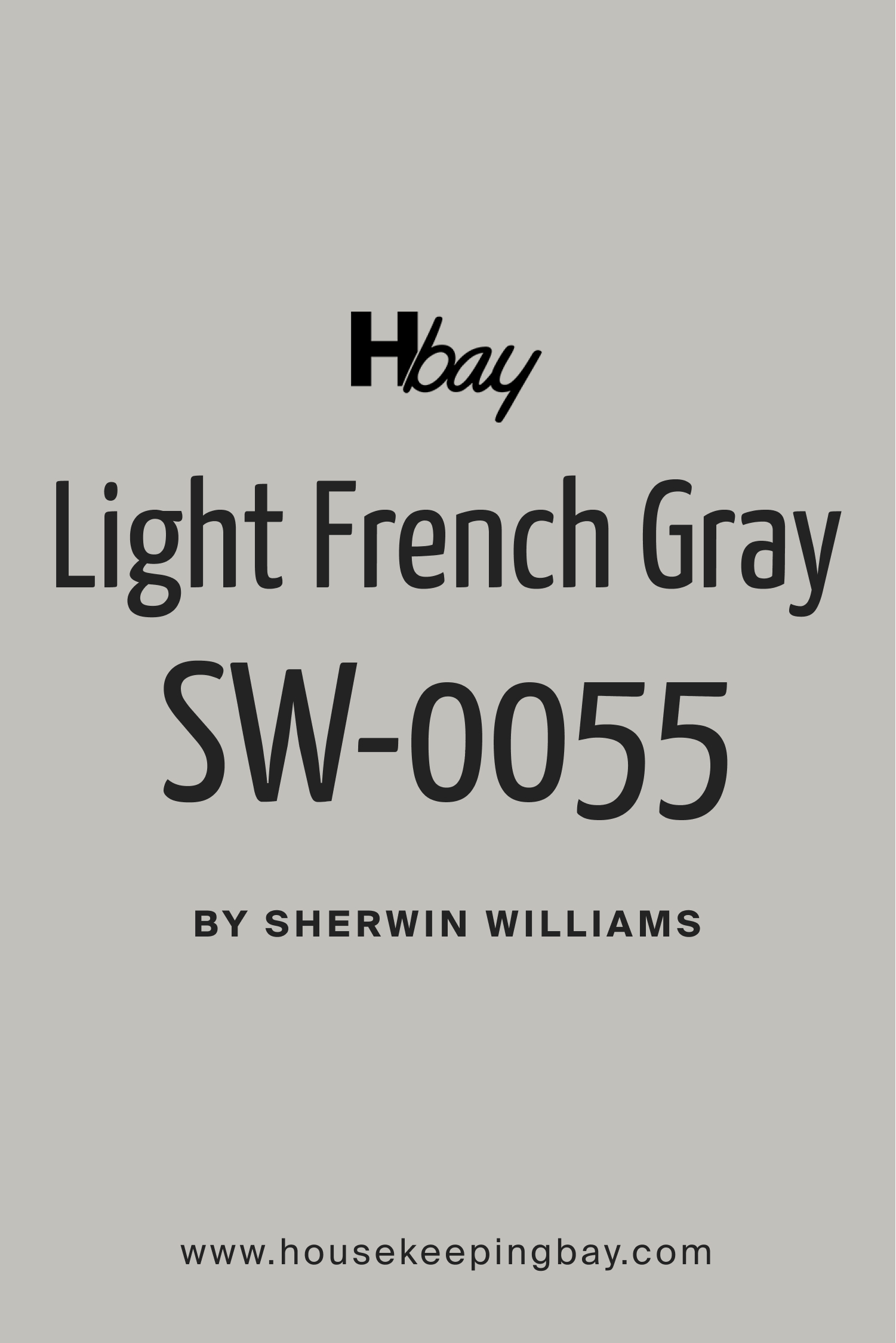 Undertones Of Light French Gray by Sherwin-Williams
When you are choosing the paint color for your home, it is important that you pay very close attention to its undertones! They are exactly what makes the color read the certain way on your walls, which is why, if you don't want any unpredictable effects, you should figure out what to expect.
Some paint colors may have rather strong undertones whilst others have multiple. But when it comes to Light French Gray SW-0055, it does not have any strong or complex undertones.
Of course, it doesn't mean this color has none of them at all! For example, if you take a closer look at it, you will see that there is a touch of blue in this color. Those blue undertones may be seen clearly in North-facing rooms most often.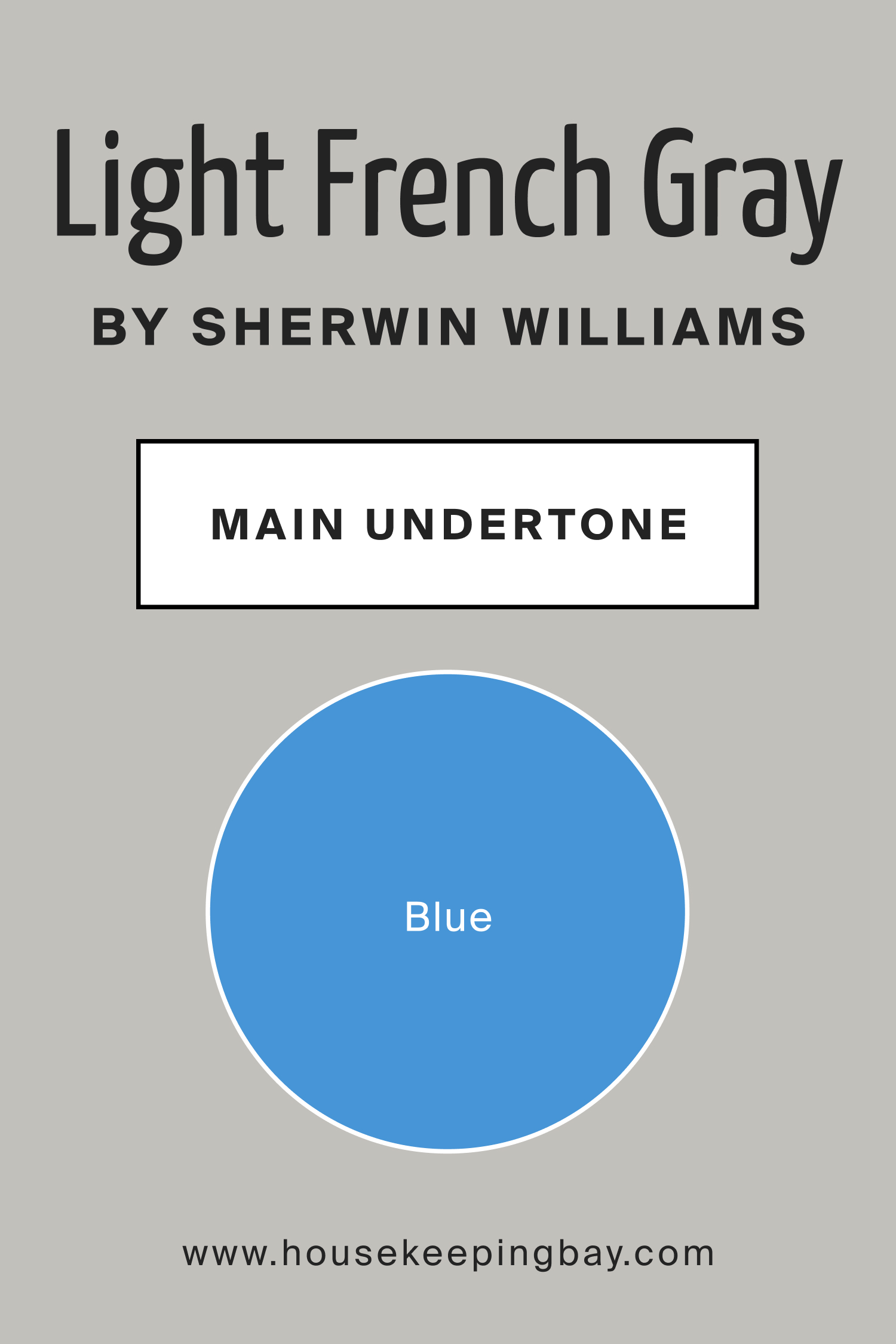 Light French Gray SW-0055 Coordinating Colors
Since SW Light French Gray is a neutral color, you may wonder how to find proper coordinating colors for it. However, there are quite a few coordinating colors to be used with Sherwin-Williams Light French Gray paint!
Here are a few most popular and commonly used coordinating colors you might want to check out:
Origami White SW 7636
Gentle Grape SW 9074
Storm Cloud SW 6249
Distance SW 6243
Tricorn Black SW 6258
Peppercorn SW
As you can see, Light French Gray is such a versatile color that you can use it with many colors. Its neutral nature makes it easy to coordinate and allows quite a wide palette of colors that will work well with this gray.
LRV Of Light French Gray SW-0055 by Sherwin-Williams
Speaking of SW Light French Gray paint, it has an LRV of 53 which makes it a light-medium depth paint color. However, it will also read differently in different types of lighting. For example, in a North-facing room, it may show some hints of blue. Also, the cooler, bluish lighting will enhance the cool tones in this color. In South-facing rooms, Light French Gray will look lighter and brighter.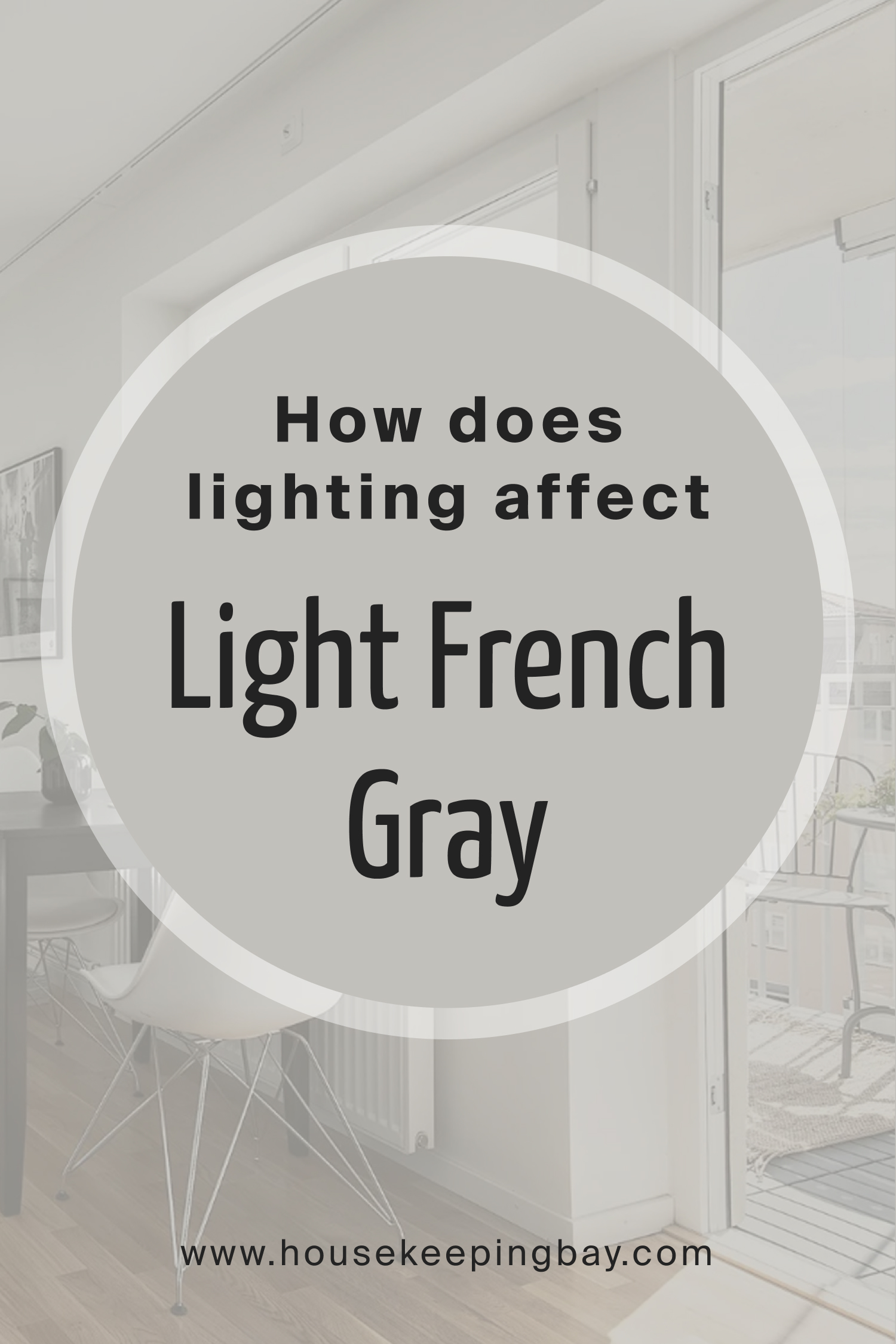 Now some of you might be wondering what this LRV stuff is. Just to remind you, LVR (which stands for "light reflectance value"), is the amount of light the paint color can either absorb or reflect when it is applied to the surface.
The LRV scale counts from 0 to 100 where 0 stands for black and 100 stands for pure white. So the higher the color is on the scale (and the higher its LRV is) the more light it reflects.
Why would you need to know the color's LRV?
See, lighting plays an important role in how you will perceive a color. This is why you should be familiar with the lighting of the room where you want to use a certain paint color.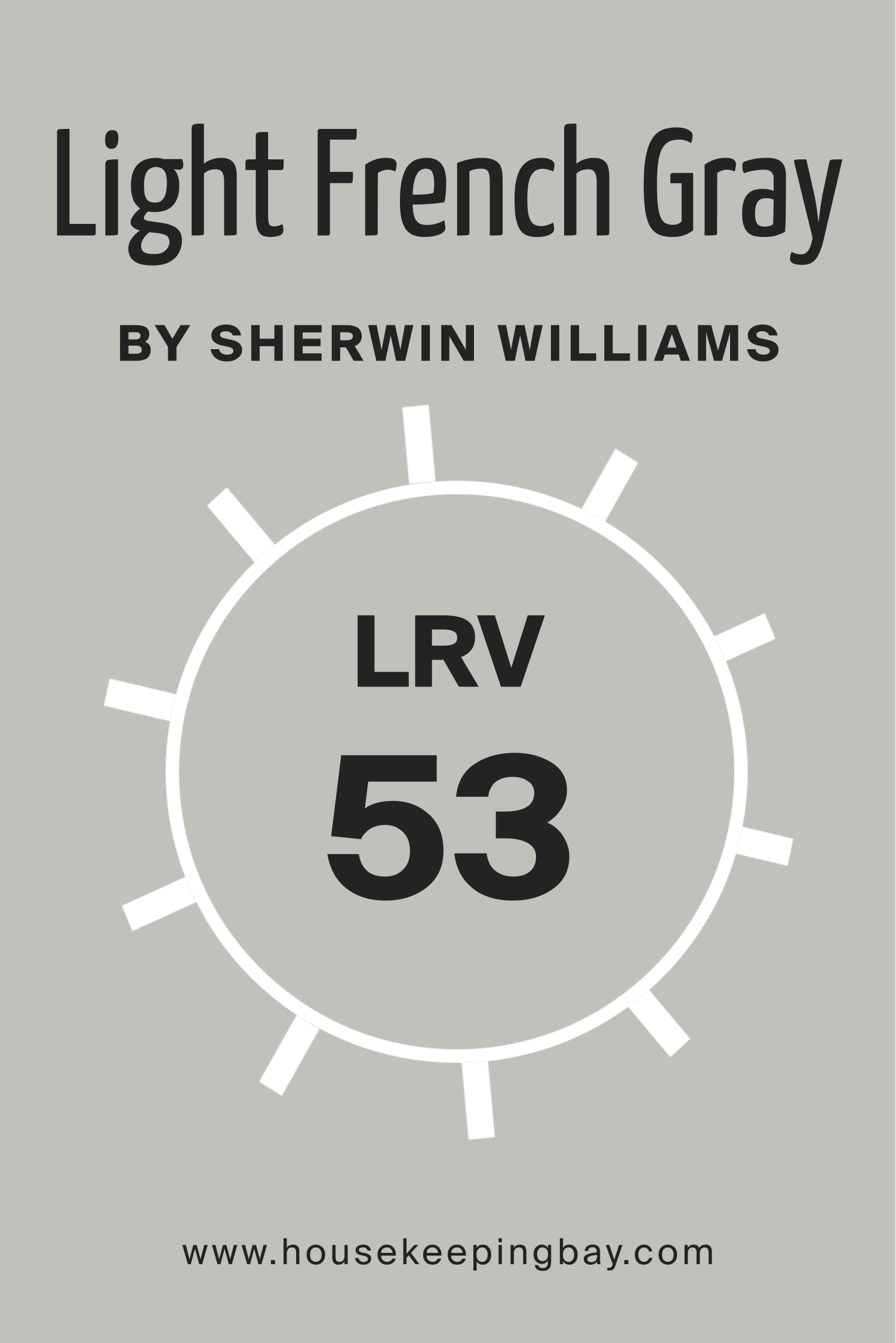 What is LRV? Read It Before You Choose The Right Color
What Is the Best Trim Color For Light French Gray by Sherwin-Williams?
It is a well-known fact that white is a traditional go-for paint color when you need to pick the trim color for your home painting project. White is so universal that it goes well with the majority of other colors in a space.
This rule of thumb works the same well for SW Light French Gray. If this is the color you are going to use on your walls, you may want to consider one of the following whites to be used for your trim: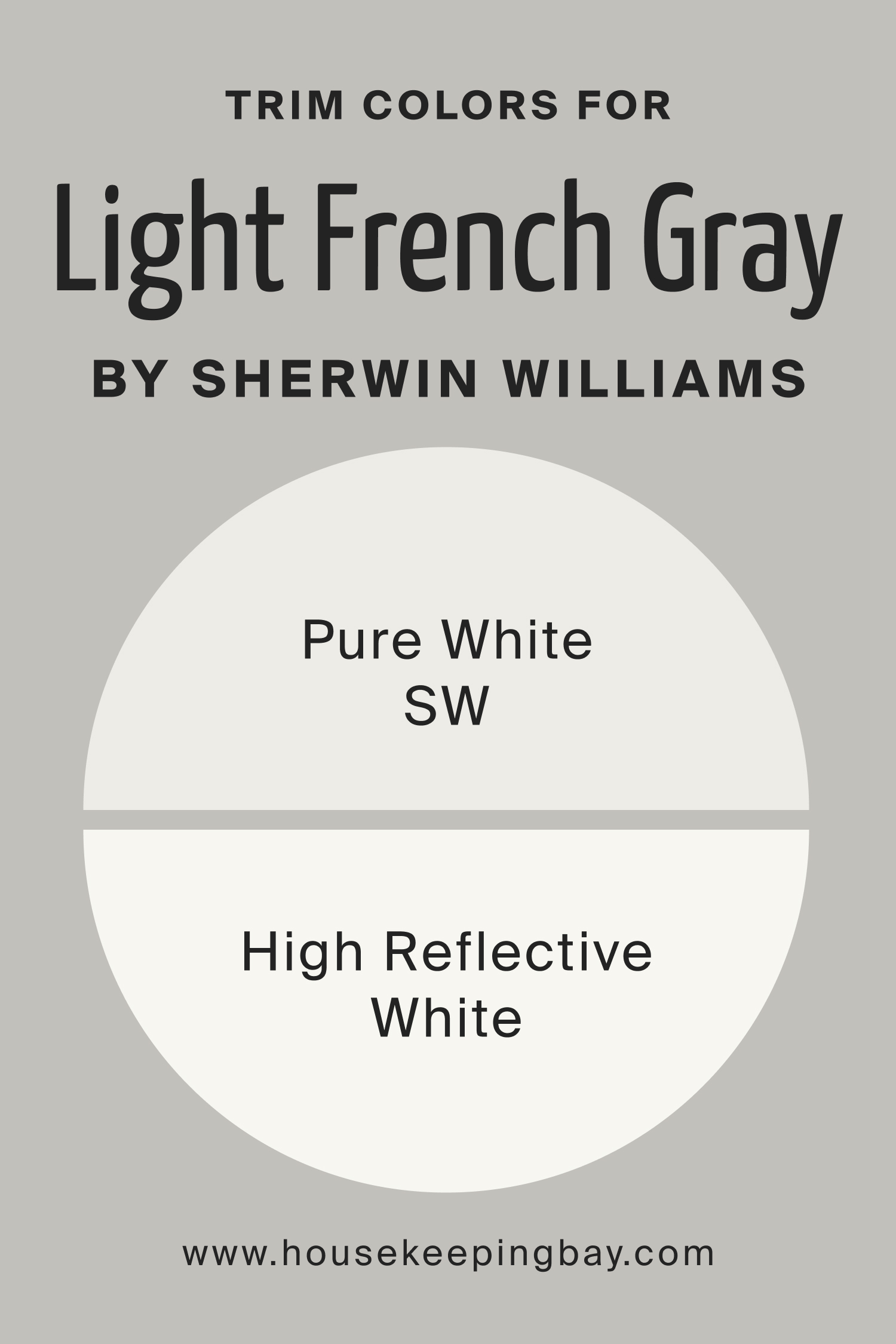 Paint Colors Similar to Light French Gray SW-0055
It can be handy to know what similar colors exist that read almost the same as the color you want to use on your walls. This might be useful if you suddenly decide to use a lighter or a darker shade of it, or if you realize that you need a slightly different tone of the existing color on your walls.
Among all the Sherwin-Williams paint colors that the brand has to offer, there are colors that are very similar to one another. So if you are looking for colors that read the same or nearly the same as Light French Gray, take a look at the following options:
March Wind SW 7668
Argos SW 7065
Silver Tipped Sage SW 9642
Autonomous SW 9557
On the Rocks SW 7671
Big Chill 7648
Silverplate SW 7649
Knitting Needles SW 7672
Out of these similar colors, SW Silverplate is the closest match to Light French Gray. It's also fairly neutral, without any strong undertones. If you need a bit lighter version of the color, opt for either Big Chill or On the Rocks – both have the same neutral undertones.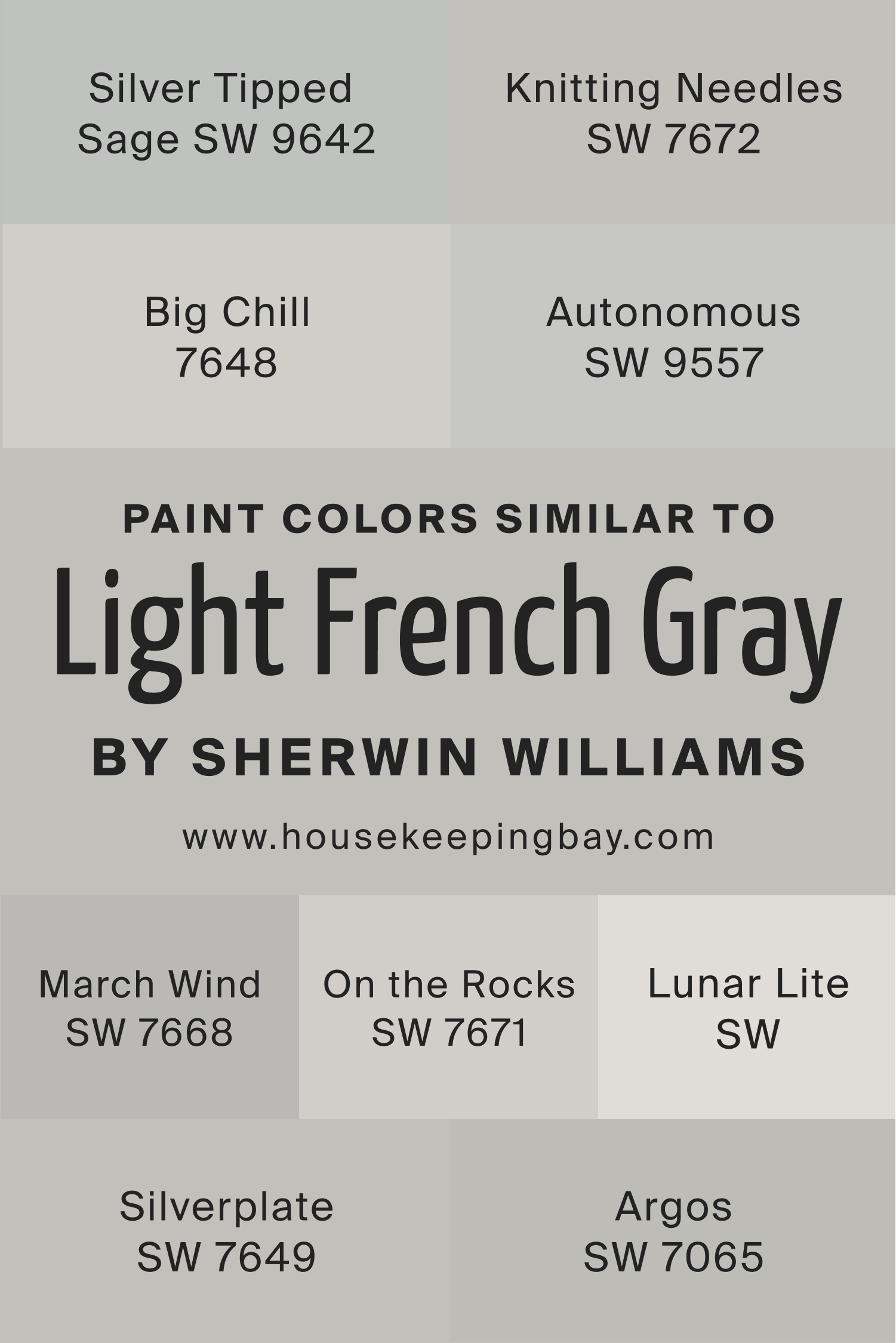 Colors That Go With Light French Gray by Sherwin-Williams
Due to its cooler bluish undertone, it can be a bit difficult for some of you to pick the colors that will work well with Light French Grey. However, we have a couple of tips for you.
This gray pairs quite well with a cool-toned white, so think about Sherwin-Williams Extra White or a more neutral white, like Pure White. Both will work with almost any color, and besides, they can also do a great job as trim colors!
Light French Gray also looks beautiful when used with cool blue tones. This is why this gray can look really nice if you pair it with a darker, moodier gray such as Sherwin-Williams Serious Gray.
Also, you might want to use one of the following colors that will also create a harmonious color combination with this cool-toned gray with a blue undertone:
SW Demure
BM Peale Green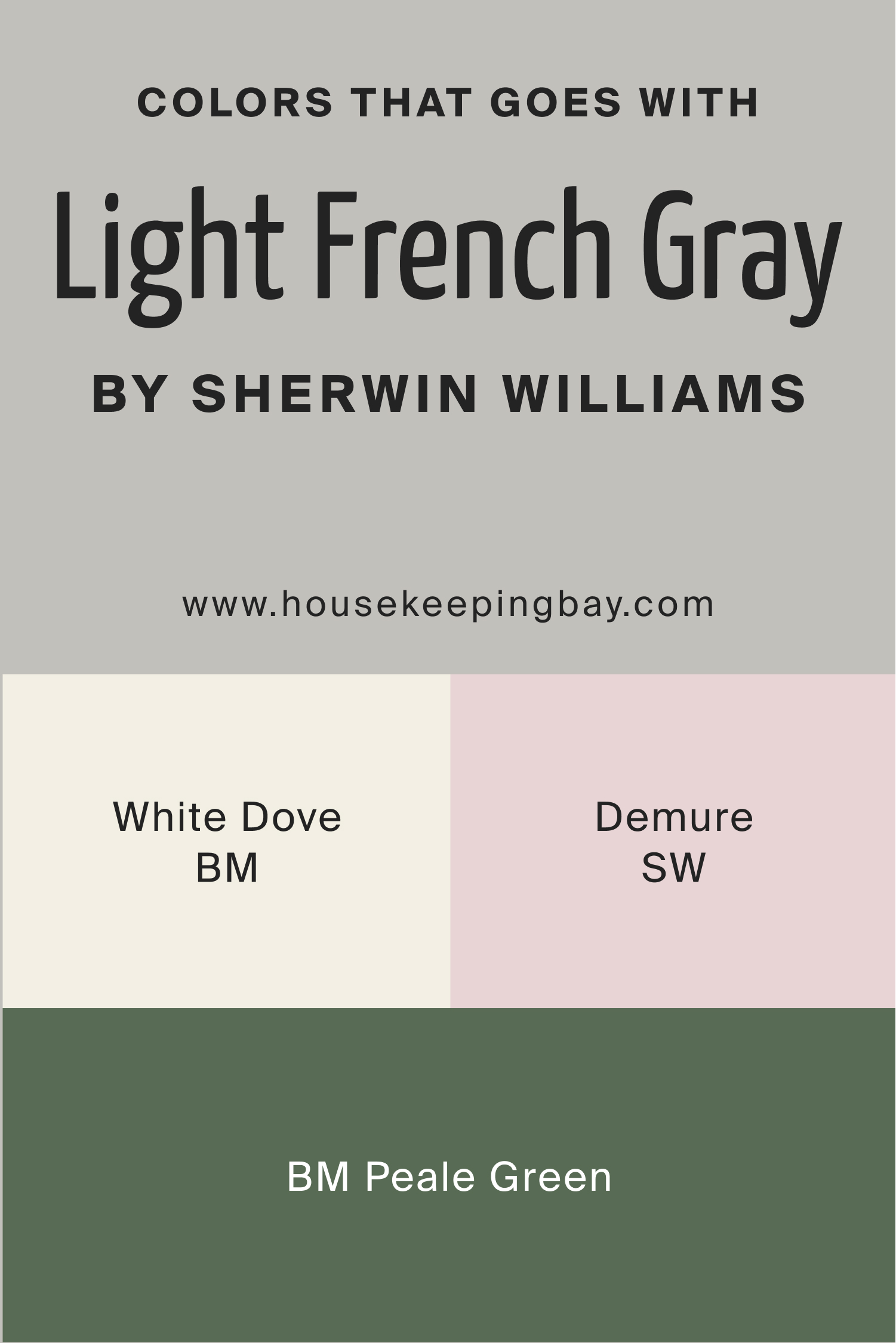 In What Rooms to Use Light French Gray by Sherwin-Williams?
Understanding in what rooms of your home a certain color will work best of all is mandatory, otherwise, you may end up with the color that gives you completely the wrong effect you didn't expect or didn't want to have!
If you are going to paint your home interior walls with Sherwin-Williams Light French Gray paint color, you'd better check out in advance how it may read on the walls of different rooms.
How Light French Gray by Sherwin-Williams Work In a Living Room?
Since this color is pretty versatile, you don't have to worry about using it in your living room. The only thing you must take into consideration is how it may react to light in that room.
See, this gray color will read differently depending on whether it is used in a room with Northern or Southern light, for example. In South-facing rooms, Light French Gray will look lighter and brighter. In a North-facing room, it may show some hints of blue.
But in general, this calm gray with bluish undertones creates a calming and reserved vibe in a living room, adding more space and light to it. Besides, it also works great with wooden furniture and floors, as well as with natural fabrics and textures.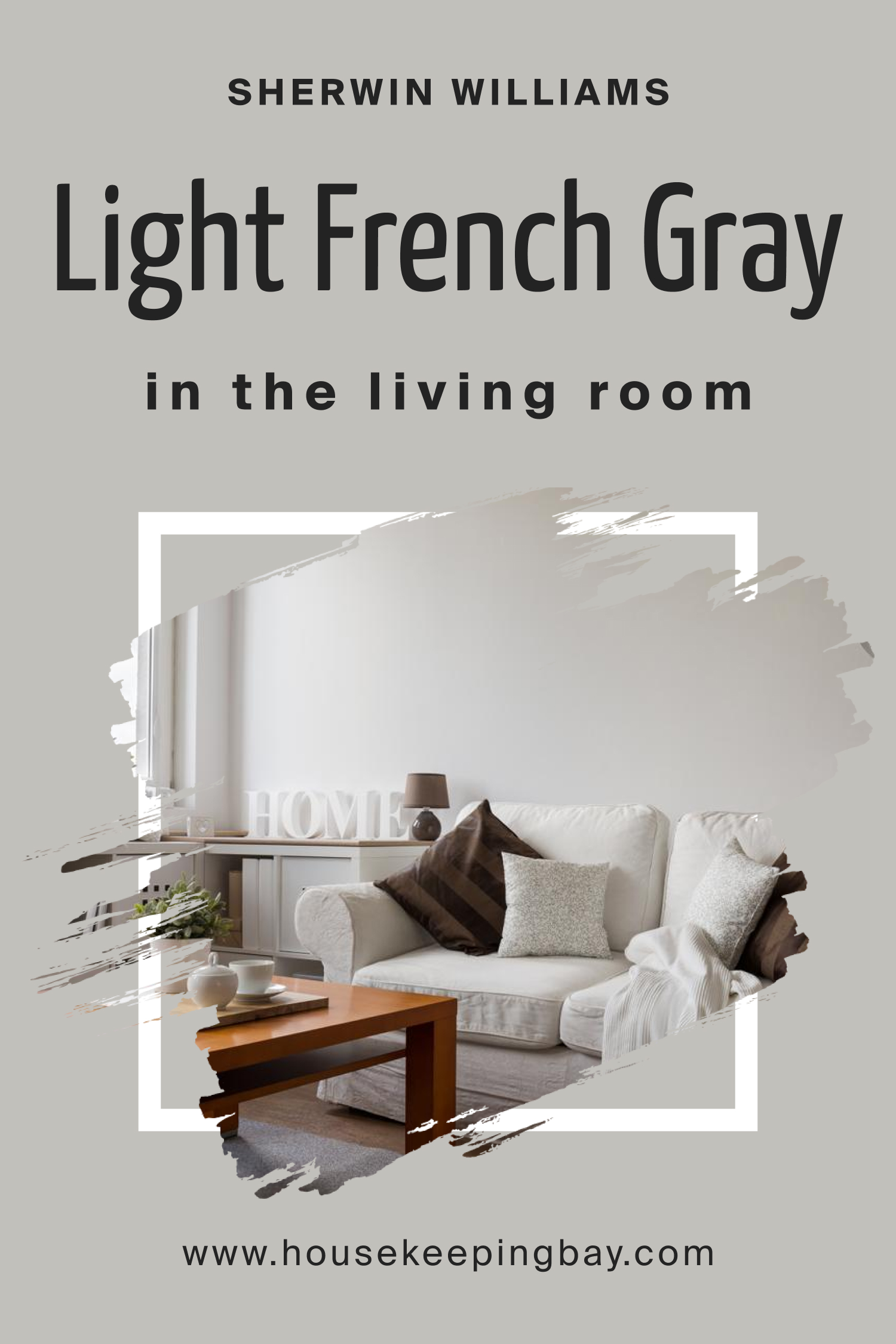 How Light French Gray by Sherwin-Williams Work In a Bedroom?
Sherwin-Williams Light French Gray is the perfect paint color to be used in a bedroom! Its tranquil and calming vibe is ideal for this room, and the fact that this gray tends to add space and air to the room means that your bedroom will look and feel spacious and airy yet very cozy and definitely not cool at all!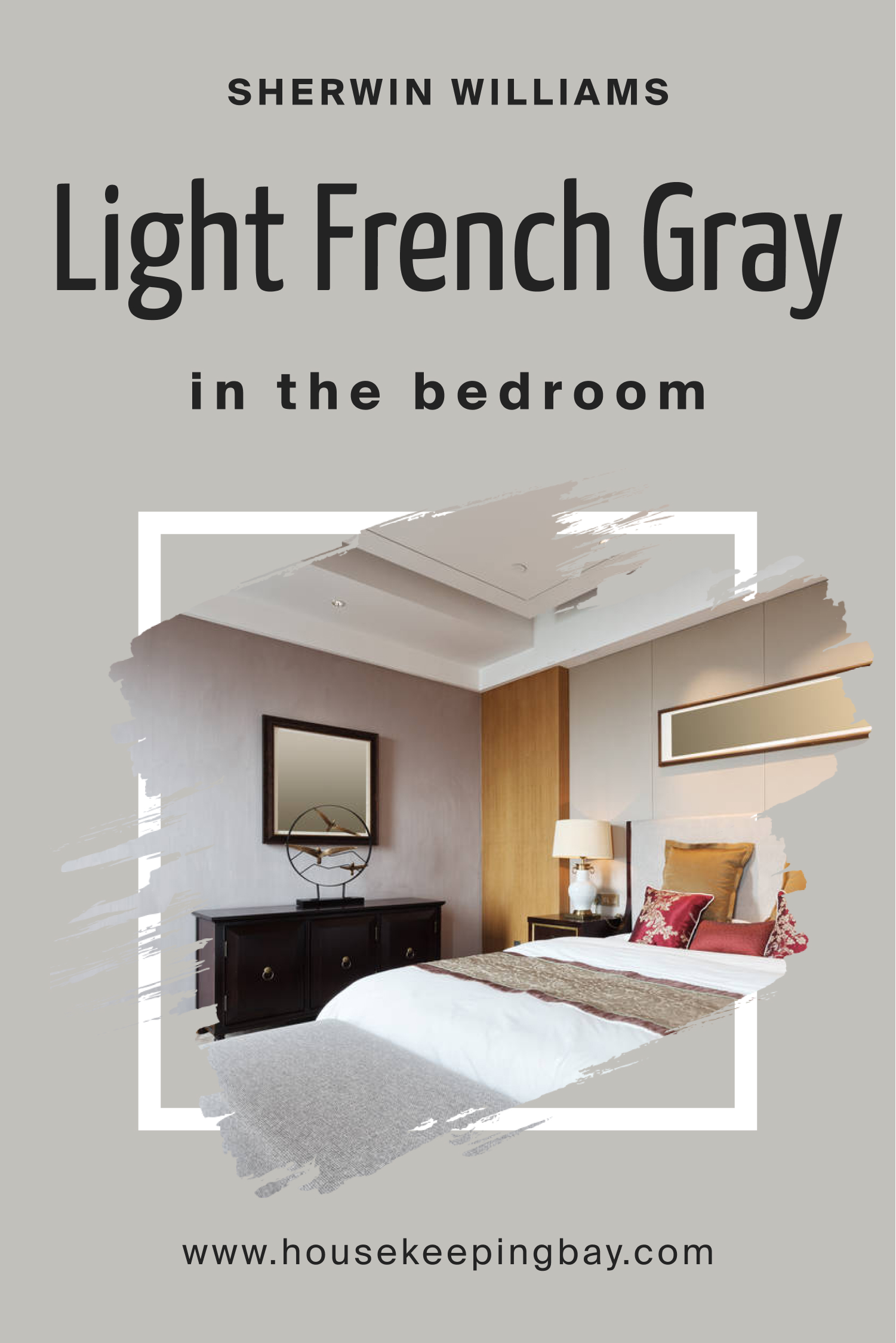 How SW Light French Gray Work In a Kitchen?
For your kitchen, this gray color can also be a good option to try, especially if you have a small kitchen and you'd like to make it at least visually bigger. But even in a spacious kitchen, this color will look surprisingly appropriate.
SW Light French Gray will work especially well with wooden and marble or stone surfaces, as well as with metal and brass hardware and decor elements. If you have wooden furniture in your kitchen, feel free to use this gray color on the walls as well.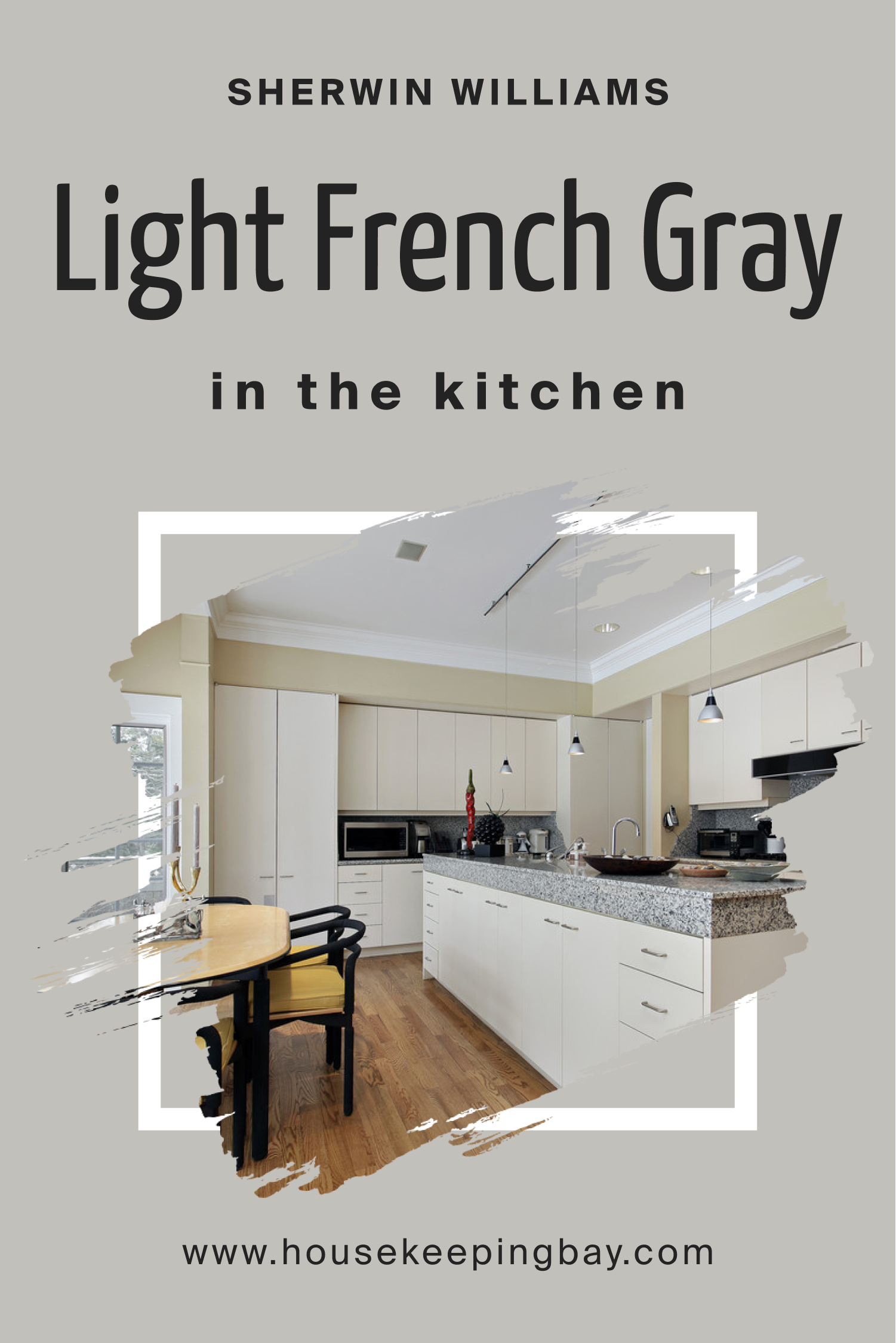 What to Expect If You Use SW Light French Gray In a Bathroom?
If you are hesitating about whether to use Light French Gray by Sherwin-Williams in your bathroom or not, don't hesitate even a moment! This airy and tranquil gray will work really nicely in a bathroom, especially if used with whites. And the best thing about it is that you can opt for this color either way if you have a small or quite spacious bathroom.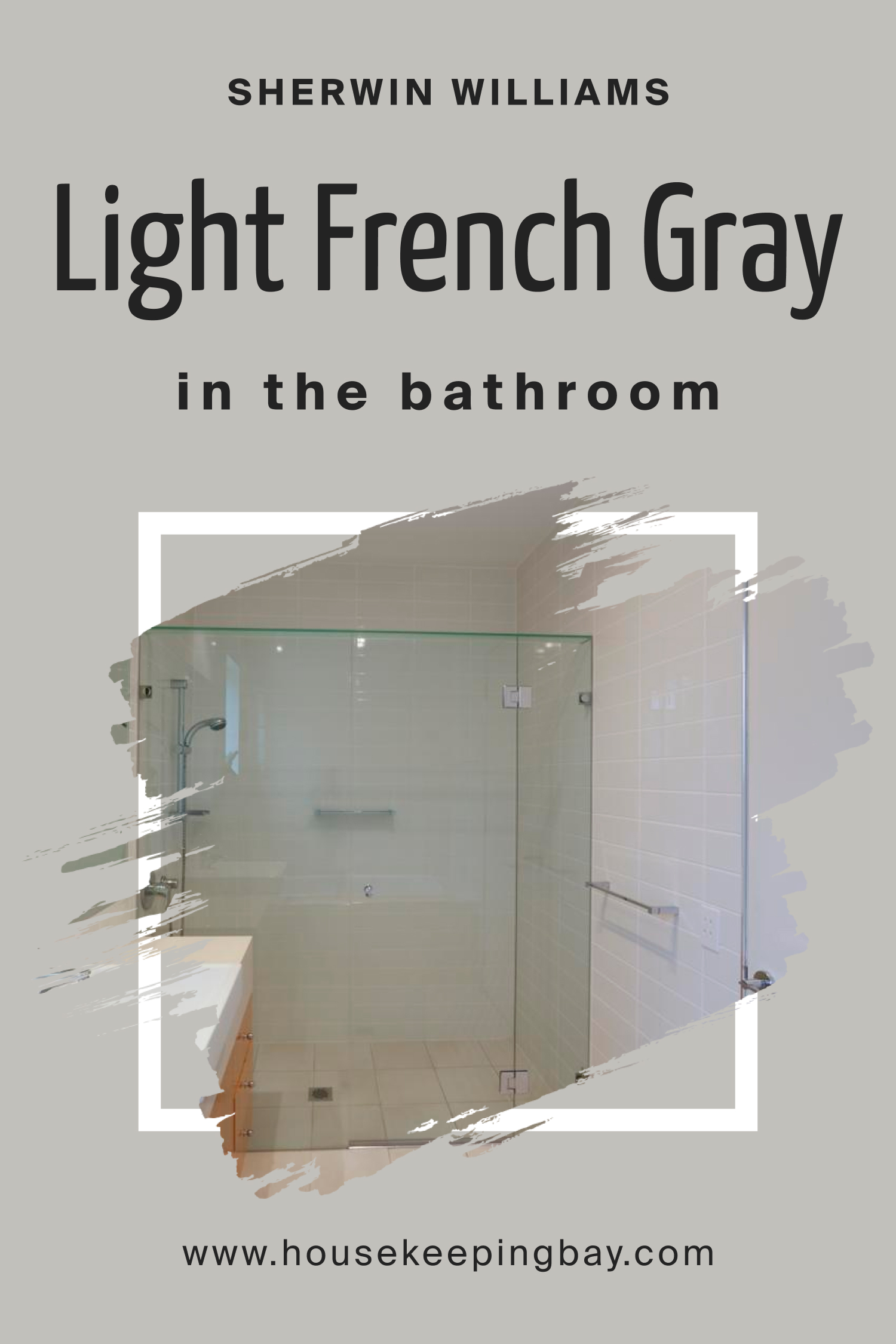 Can I Use Light French Gray by Sherwin-Williams As an Exterior Paint?
As we have already mentioned, Light French Gray by Sherwin-Williams is both exterior and interior paint so feel free to paint your exterior walls with it. You just need to consider the light since in cool lighting, this paint may read more bluish, whilst in bright and warm light, SW Light French Gray will also appear to be lighter and brighter.
So now you know way more about the Light French Gray paint by Sherwin-Williams. Now you know what kind of paint color it is, what specific features it has, and how it may work in different spaces and in different lighting.
And to make your understanding of this gray paint color more complete, we suggest you learn what makes it distinct from a few other colors of the same brand that read nearly the same.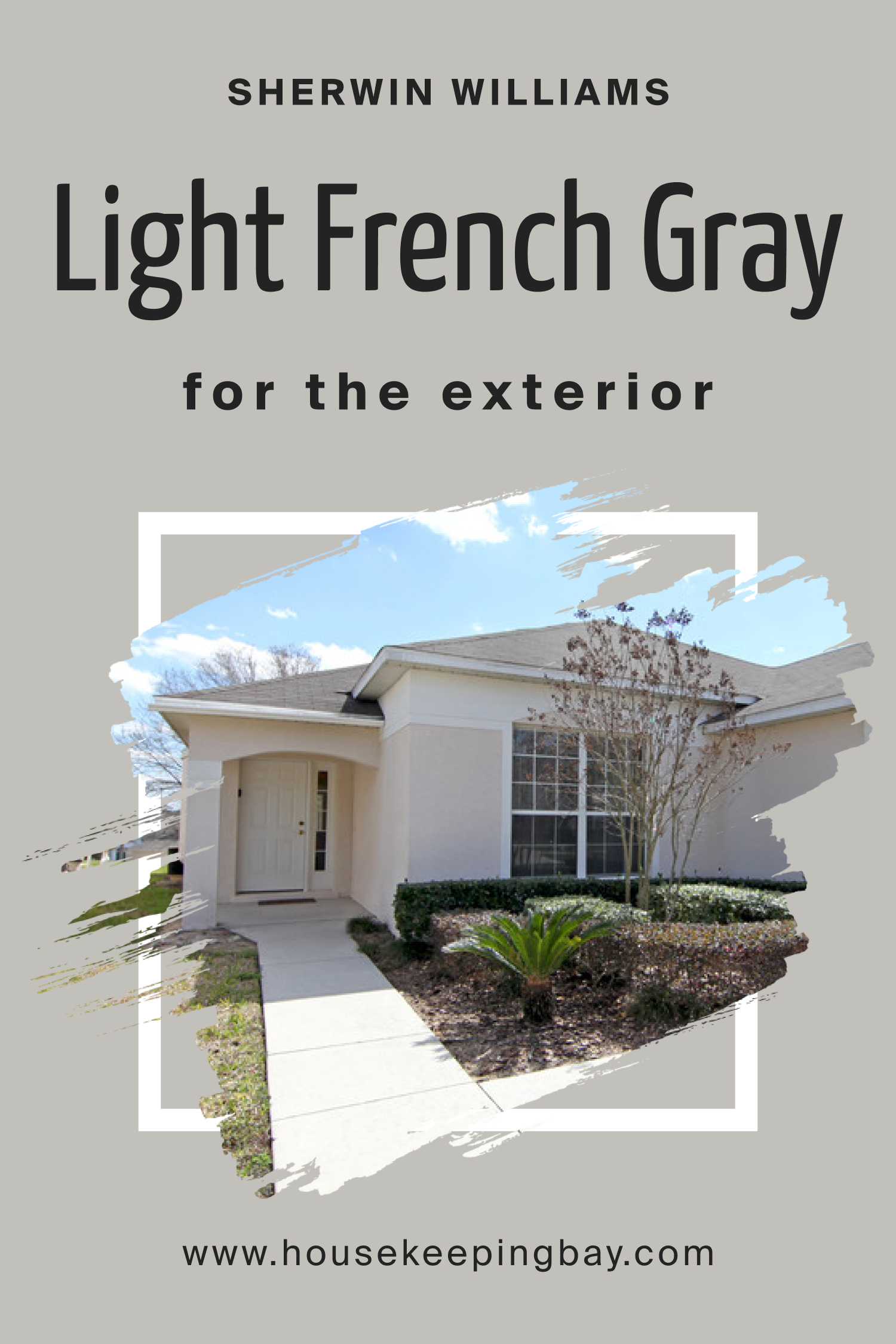 Sherwin-Williams Light French Gray And Other Colors Comparison Reviews
Sometimes it can be hard to understand the nuances and specific features of the color you are working with when you only see this color and have nothing to compare it with. So here are a few other colors that you can compare SW Light French Gray with to see what makes this gray so unique.
SW Light French Gray vs Repose Gray
You may think that these colors are the same because both have the same LRV of 53. However, they are not alike. Repose Gray is warmer and it also has distinct undertones that are a mix of brown, gray, and greige with a tiny hint of purple.
Compared to Repose Gray, Light French Gray remains and reads fairly neutral, looking somewhat cooler, but still very neutral. If you want a little warmth to your wall color, we'd recommend you opt for Repose Gray. But if you want more of a true gray, you should definitely go with Light French Gray.
So as you can see, there is no winner in this contest.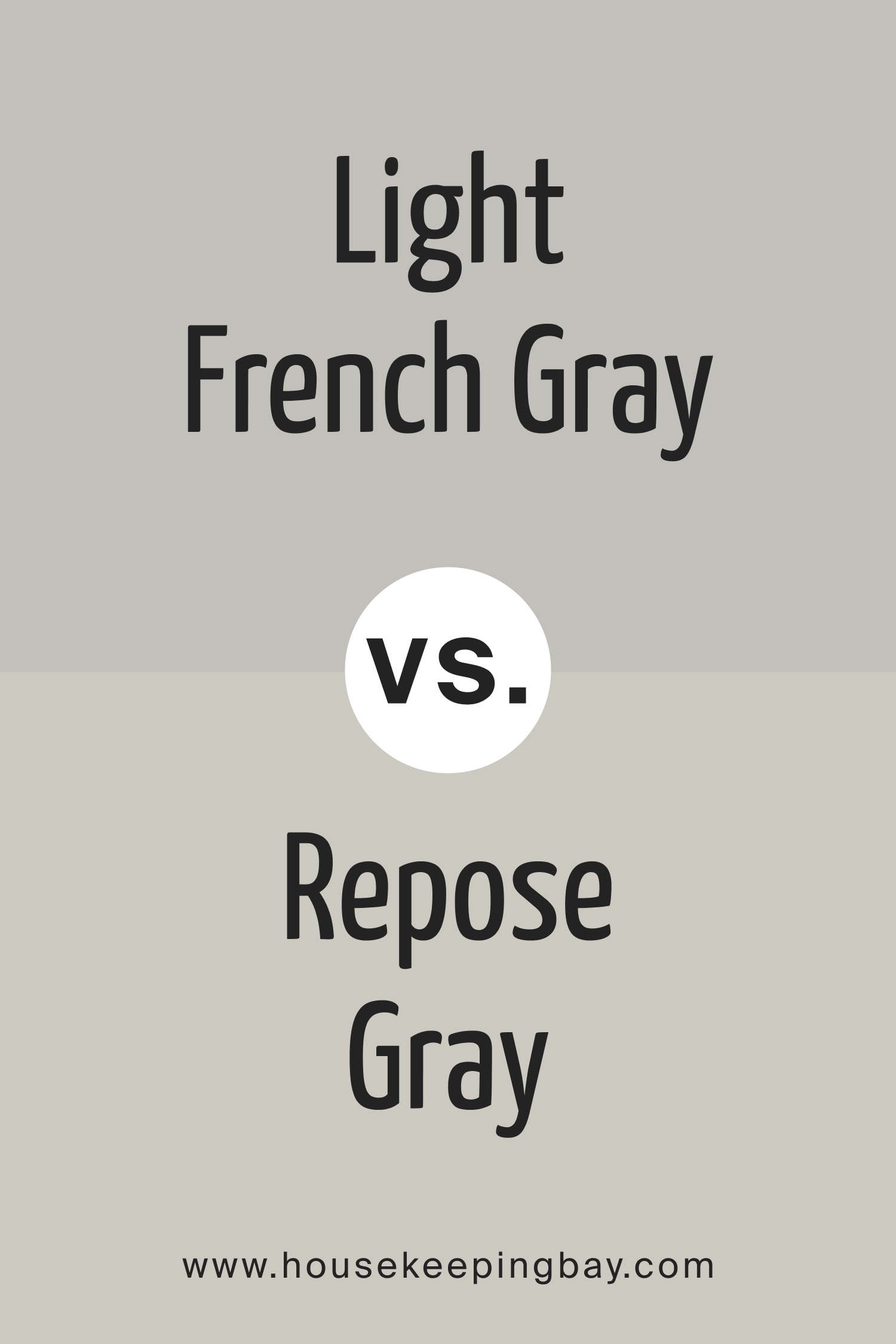 Sherwin-Williams Light French Gray vs Agreeable Gray
Agreeable Gray has a warm beige undertone and depending on the light, it may read more beige or gray. Generally, it's slightly warmer in warm, bright light and reads grayer in darker spaces with cool light.
In comparison, SW Light French Gray stays more or less neutral even in different types of light. It can only reveal its blue undertones if you use this color in cool lighting.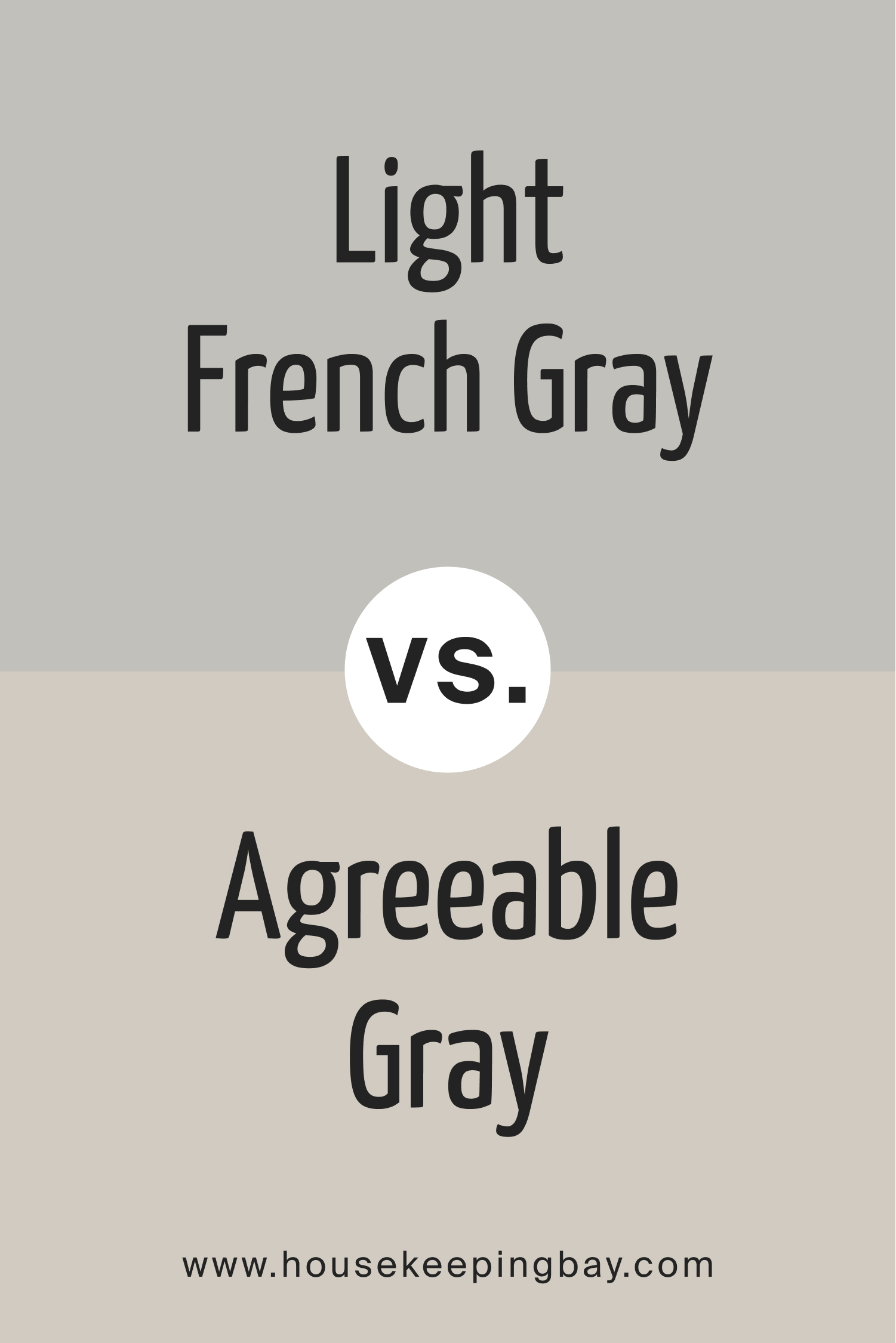 Sherwin-Williams Light French Gray vs Mindful Gray
The major distinction between these colors is their undertone. See, Mindful Gray doesn't have any stable undertones! It has gray and greige undertones, as well as some very subtle bluish and green undertones. This is why this color is often considered quite complicated.
Unlike Mindful Gray, Light French Gray is super simple with its blue undertone that doesn't always show up! Even if you take a look at these colors, you will easily see the distinction: Light French Gray reads cooler and gray-blue whilst Mindful Gray reads much warmer, showing beige undertones very prominently.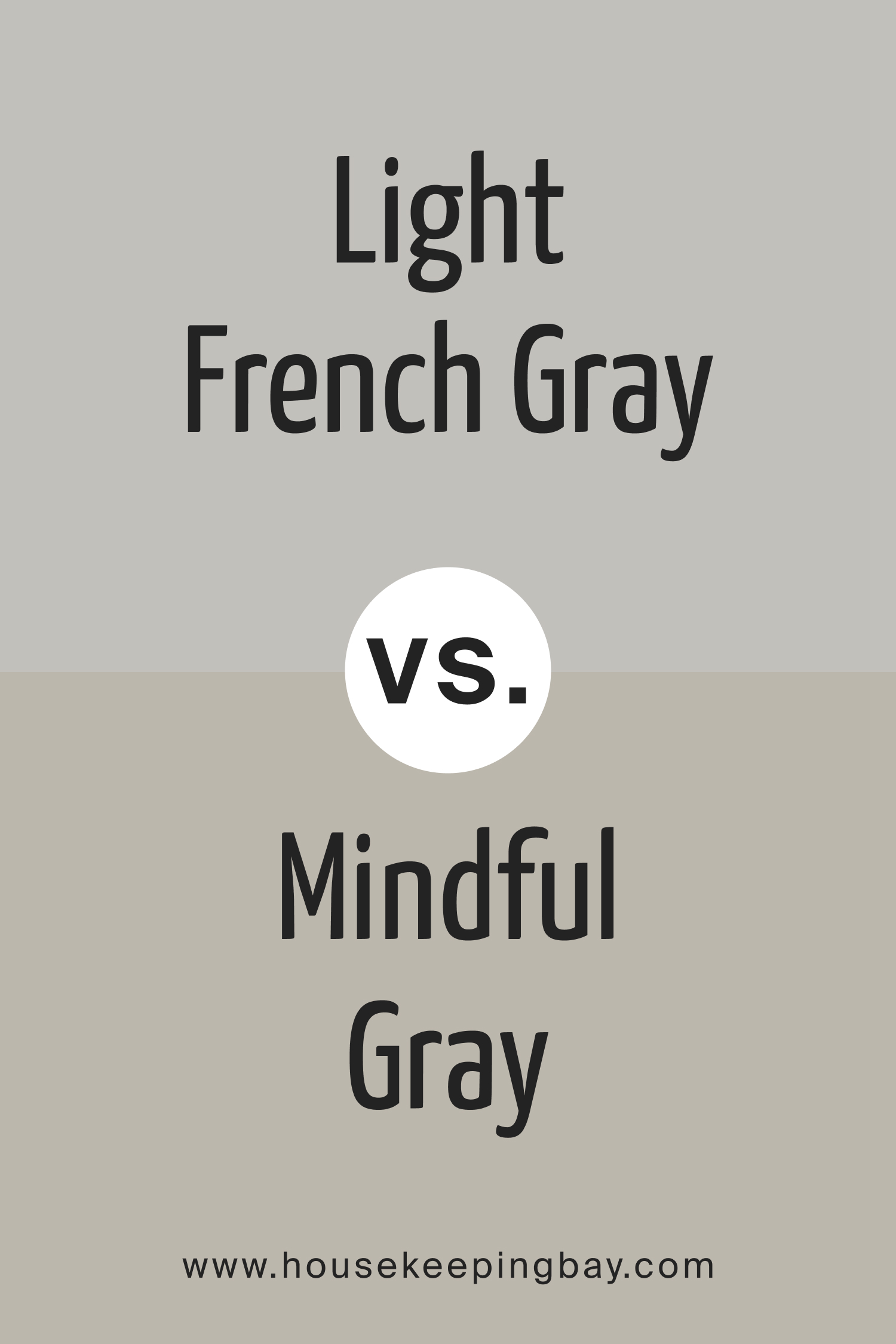 Sherwin-Williams Light French Gray vs Passive
Passive paint color may seem to be simple but its undertones are rather tricky! This color tends to lean more towards purple and blue, but in some lights, it will show a slight hint of green.
Unlike Passive paint color, Light French Gray has only one undertone which is blue. Nevertheless, these two gray colors look very harmonious together with Passive being lighter and significantly cooler.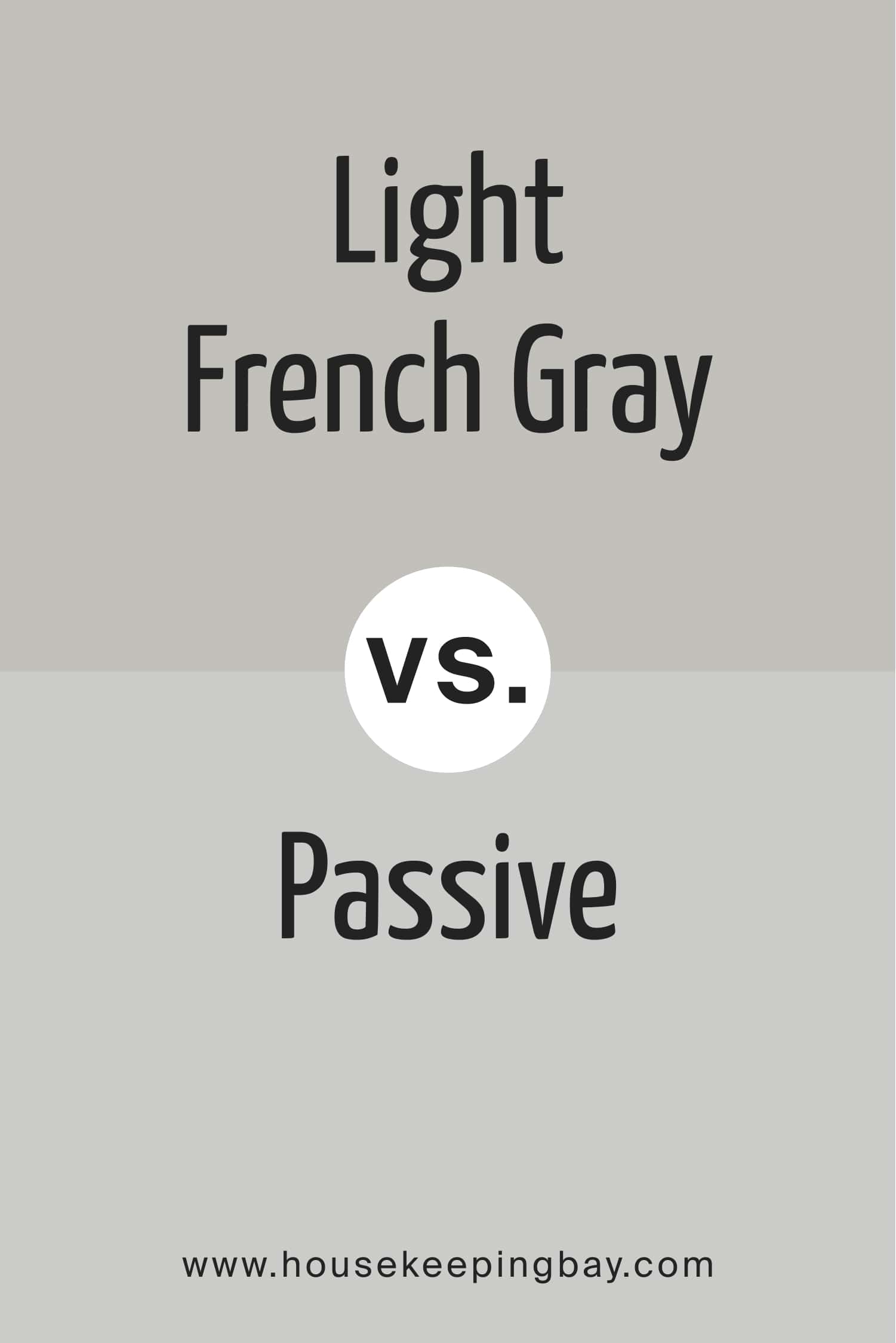 So, this was the complete introduction of SW Light French Gray paint color. Now you know what kind of gray color it is, what undertones and LRV it has, and how it may react to light.
Also, we explained what other colors it can be used with and how this color will work in different rooms in your home. All this will help you use it wisely and successfully.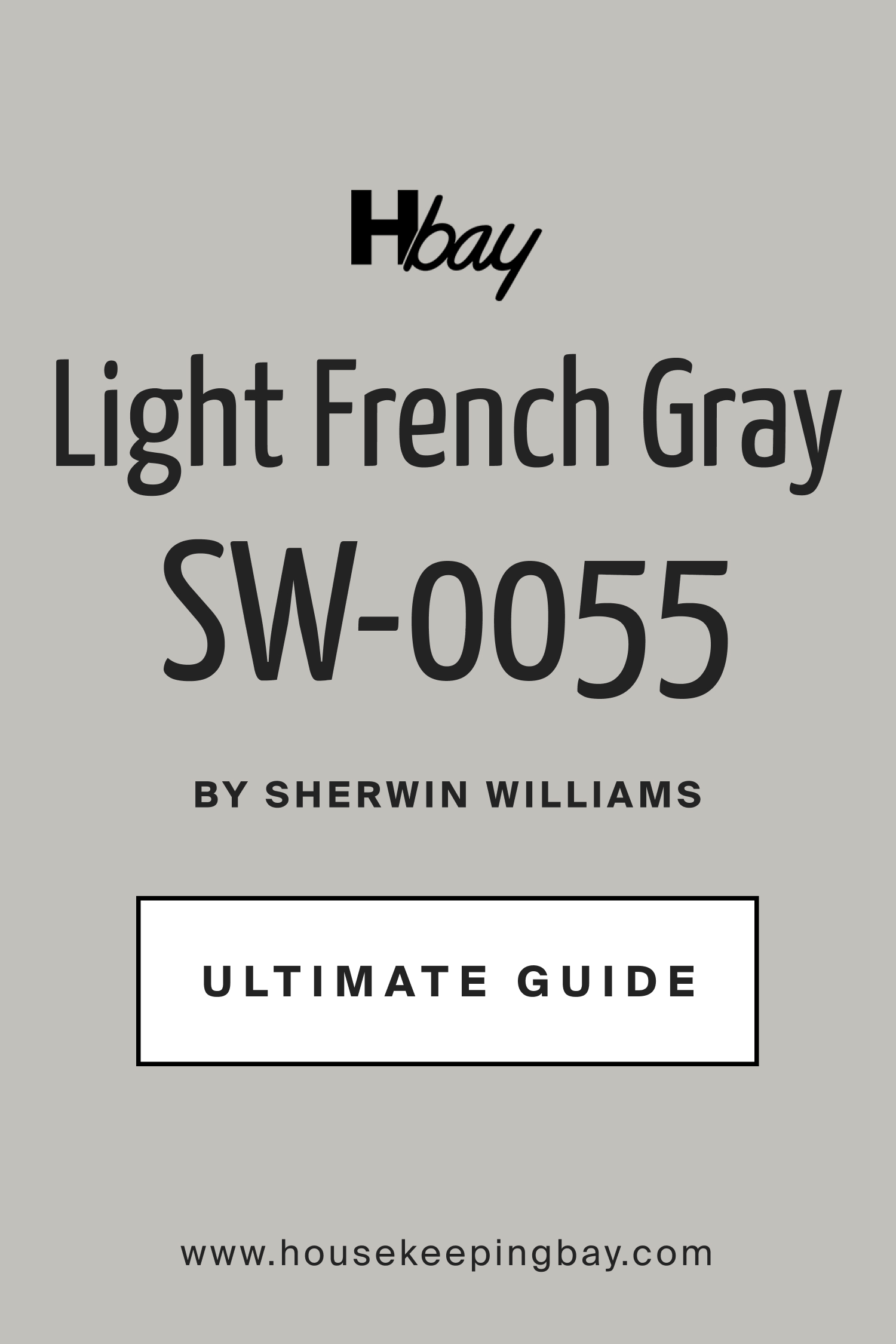 Frequently Asked Questions
⭐How does color read in northern light?
In North-facing rooms, light reads cooler and somewhat bluish. Lighter colors appear more muted, while bolder colors will show up.
⭐How does paint color read in a south-facing room?
In south-facing rooms, there is a bright light throughout the day. This light intensifies colors, making darker colors will seem brighter, while softer colors will almost seem glowing.
⭐Is SW Lighrt French Gray a neutral color?
Technically it's gray, but due to its versatility, people often refer to it as neutral.