Christmas is getting closer and soon we will be choosing Christmas trees and Christmas decorations to make our homes look festive. And of course, those who care for color harmony in their interiors are wondering what color schemes will be trendy in 2022 for Christmas.
So today we suggest you a list of twenty Christmas color palette ideas to use in your home. You can find both traditional color combinations and more unique and modern mixes. With that variety, we are sure that everyone will be able to find what he or she is looking for to make their homes look really cozy and bright!
20 Christmas Color Palettes to Please Any Taste
We are all used to the idea that the perfect Christmas color palette is a traditional red and green color combination that has been in wide use for generations. And indeed, the majority of us can't imagine their Christmas holidays without these red and green ribbons, red Christmas tree balls, and other sweet decor pieces we all buy in batches before this holiday!
However, you will be surely surprised to learn how many other color palettes for Christmas exist! This is why we decided to collect the most beautiful and stylish ones to provide you with more ideas on what color schemes to use in order to make your home look cozier and nicer than it has been before.
Besides, since you will have twenty different color scheme ideas, you will be able to pick up the one that will fit your interior and the color scheme you have at home better than others.
Classic Christmas Color Palette
Yes, we are talking about the famous Christmas two-color palette with green and red! If you don't feel like looking for a new color scheme to use it for your home decoration, or you just love this good old red-and-green combo very much, you will always be trendy with your home decorated with green and red ribbons, Christmas tree balls, and table runners in a traditional Christmasy palette!
By the way, most of us choose this color scheme because it is pretty versatile and can be harmoniously combined with pretty many different interior styles and interior color schemes.
Cream, Brown, Red And Green Christmas Color Combo
If you find a traditional red and green color scheme way too intense, try to add some creamy and brown tones into it. That delicate creaminess and brownish hue will make the overall color combination more gentle and pleasant to the eye.
By the way, warmer colors, such as creamy and brown, will make the color scheme look cozier, adding warmth to the brightness of red and depth of green.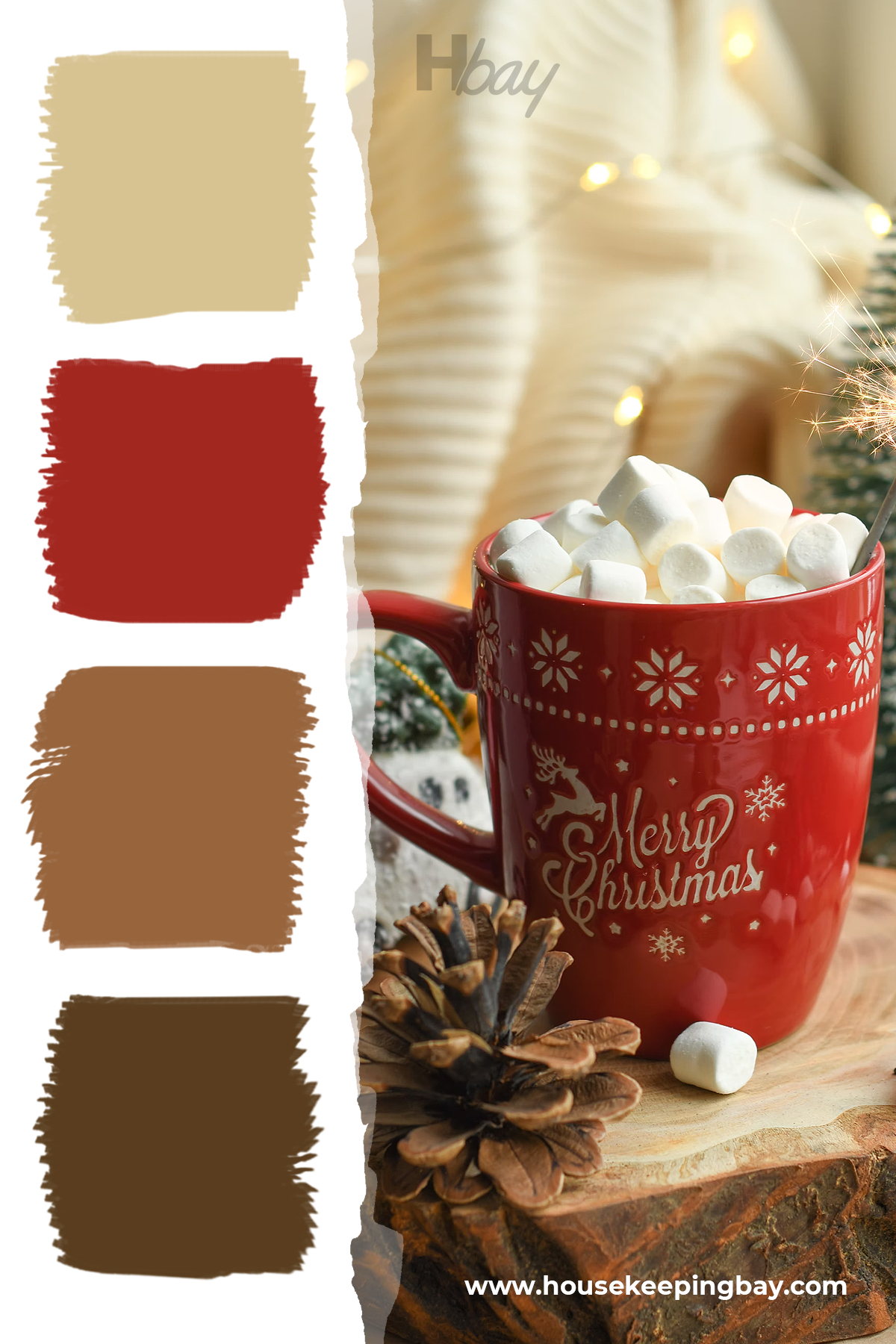 Blue And Gold Christmas Color Palette
These two colors – blue and gold – may seem to be incompatible since gold is basically a type of yellow (which is a warm color) whilst blue belongs to cool colors. However, if you combine blue with gold, you will receive a harmonious color combo!
Christmas blue and gold color palette will look awesome in cool-colored interiors, but even if your home has warm paint color on its walls, don't be afraid to decorate it with golden and blue items! Yellow warmth of gold will complement the warmer tones on the walls easily.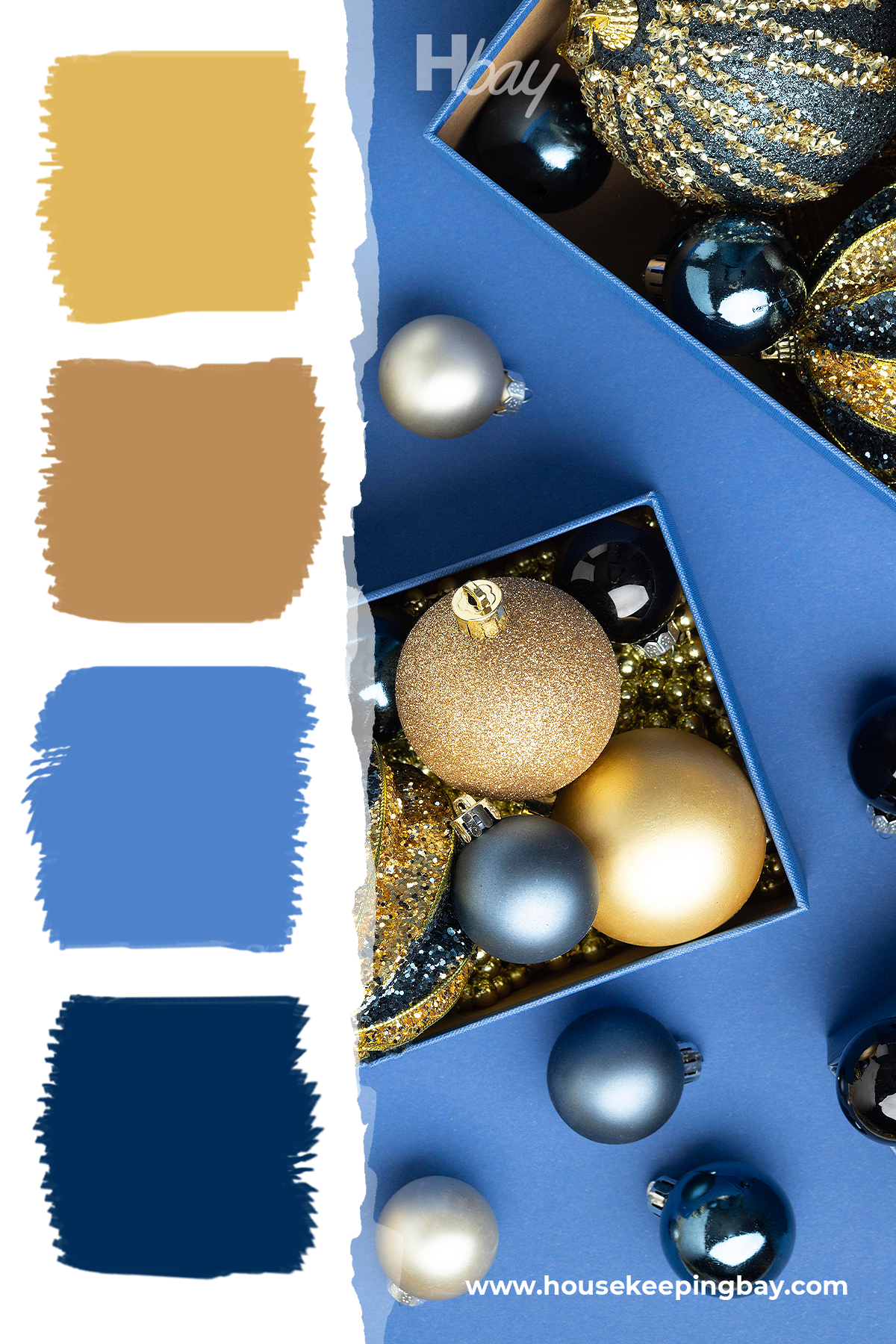 Bubblegum Pink Christmas Color Palette
In case you are looking for something unusual for the upcoming Christmas, we recommend you pay attention to the pink color scheme for your home decorations. Yes, pink is a rare color to be chosen for Christmas, however, when used in different shades, both glossy and matte, this nice and sweet color will create a relaxed and joyful atmosphere in your home. Such a cute Christmas color palette!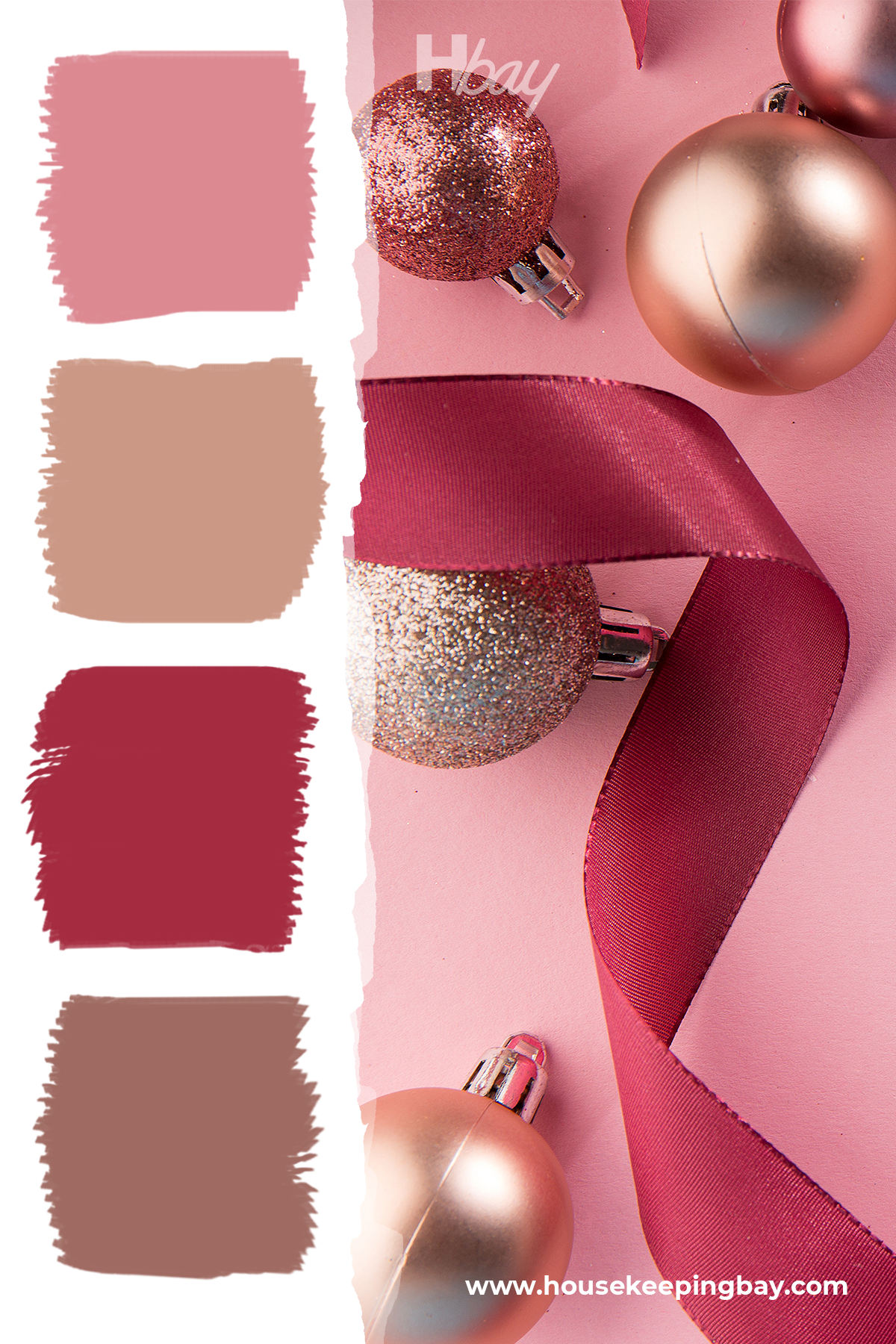 Blue, Red, And Green Christmas Color Scheme
Blue can hardly be called a harmonious color to pair with warm red and green, but still, if you like unusual color schemes, this one can become your favorite this winter!
It will look especially winning when used for the table decorations, for example, a deep-blue table runner with green Christmas tree branch decorations and red beads.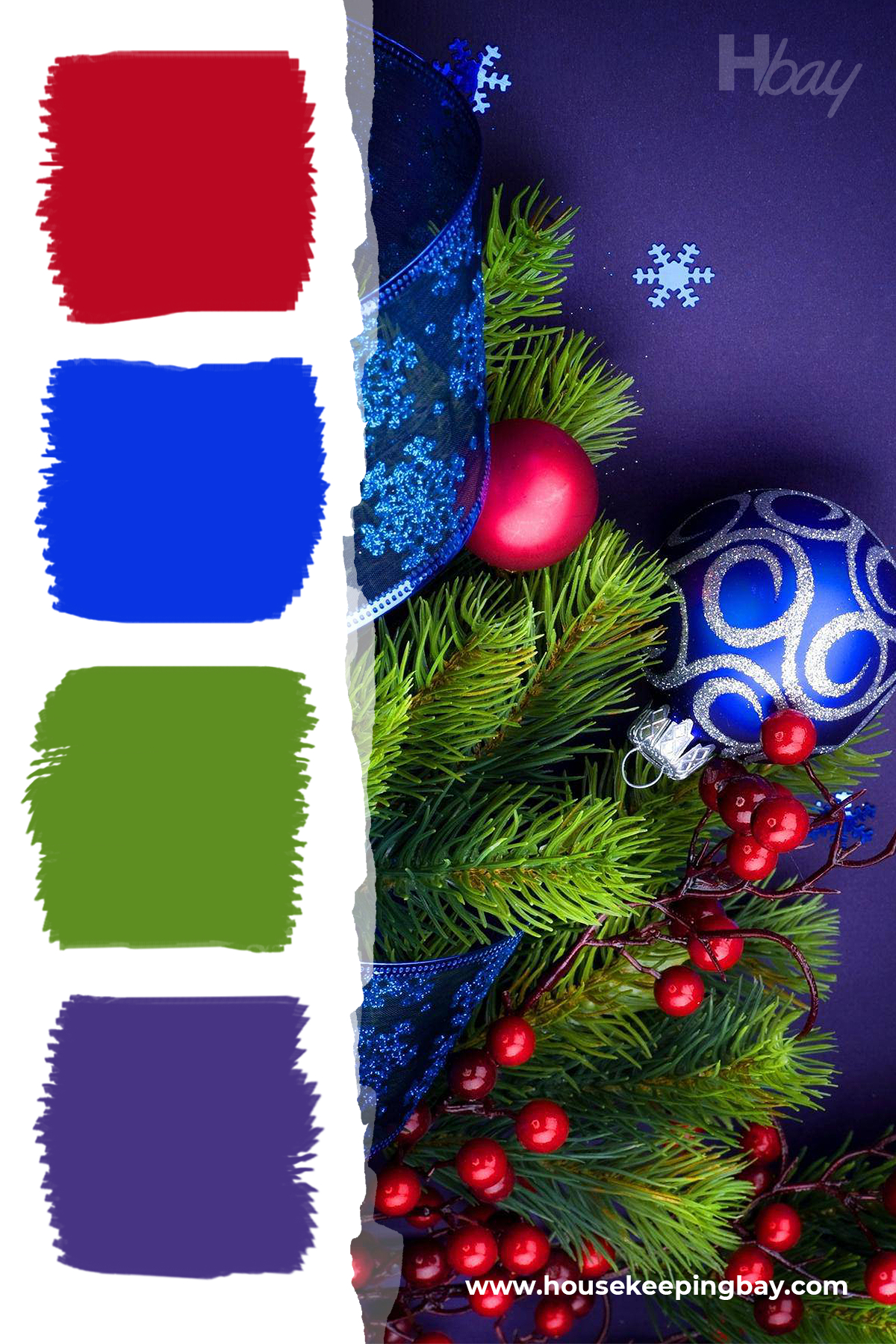 Red, Gray, And Brown
Dark chocolate brown combined with red and light gray create a surprisingly harmonious and good-looking combo! Use more gray and less red and brown just for making color accents, and you will see how your home will look!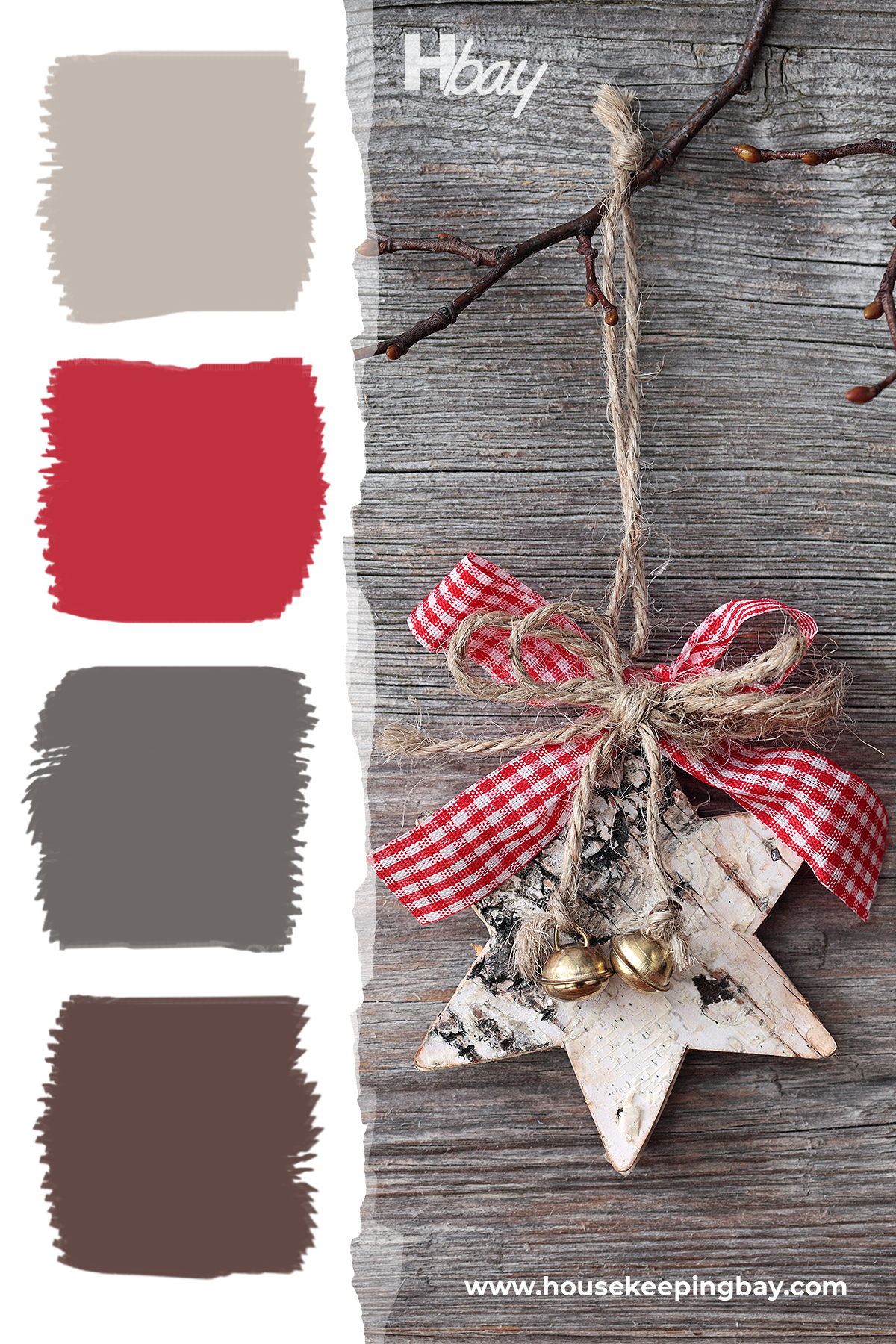 Lime Green, Blue And Red
This color combo will look great if you use a light blue shade and the same light, lime-green color in addition to bright red. And even though it seems that cool blue will not pair well with warm red, we assure you that this color scheme will refresh your Christmas interior greatly!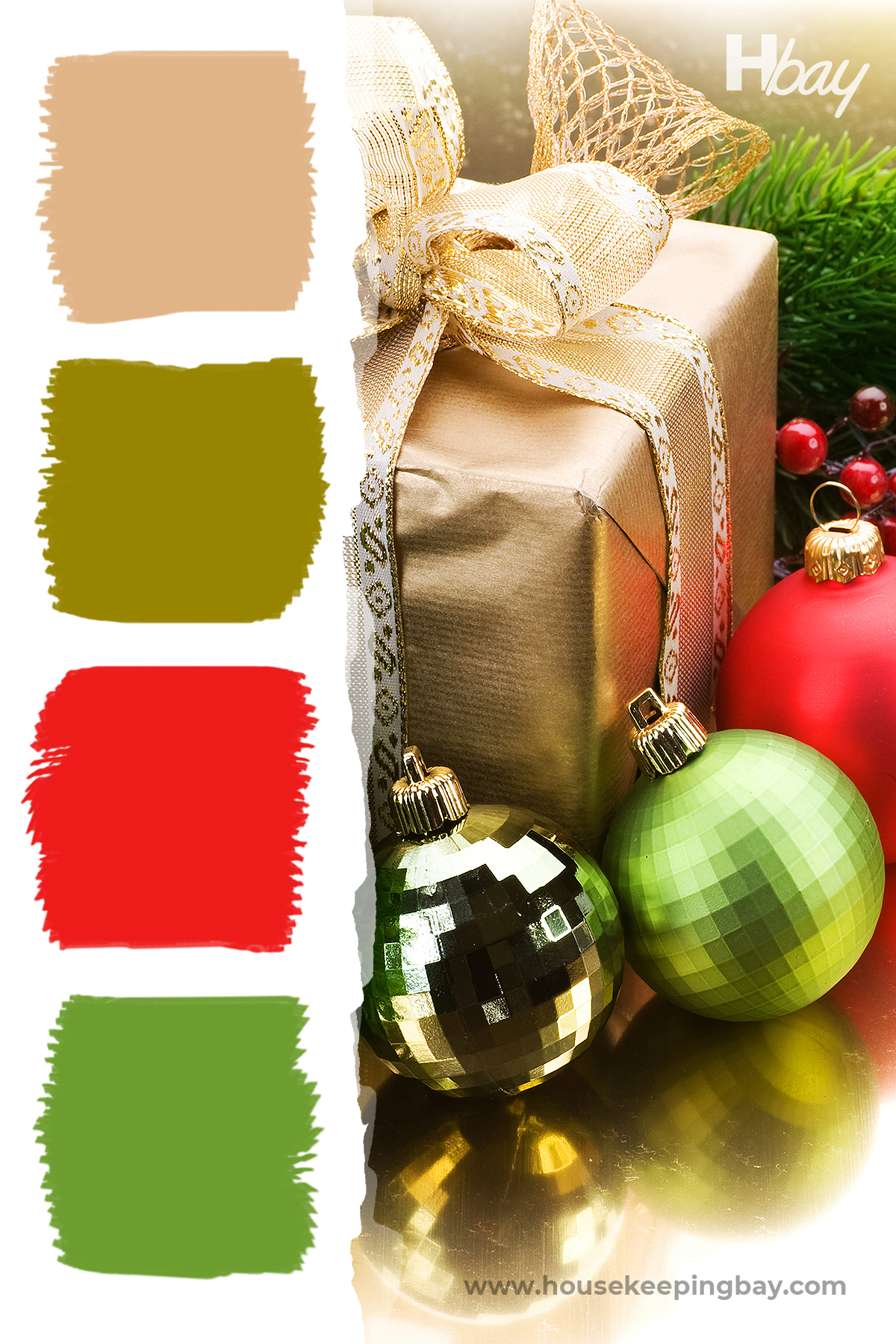 Rustic Christmas Color Palette
Fair red, green, blueish-gray and beige will suit any interior, but they will look especially great if used in the space with stone walls or a lot of metal elements.
Although this color palette may seem a bit cold as for the Christmas color scheme, quite many of us may find it nice.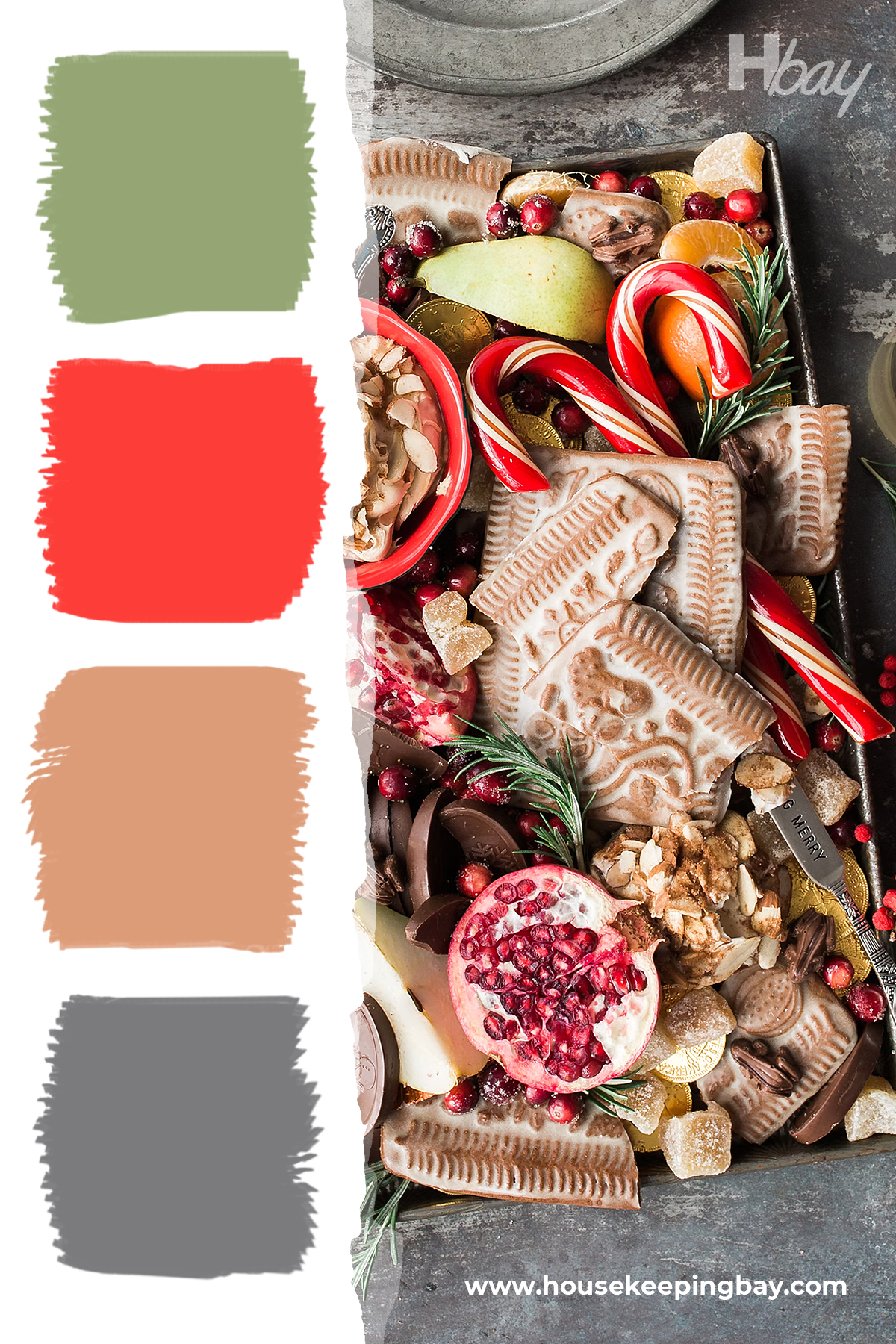 Red, Gray, And Green
This color scheme is a bit similar to the previous one. The only distinction is that instead of cool blue, you need to use cool gray in this one. With the addition of darker shades of red, you will create a stylish and unusual color palette.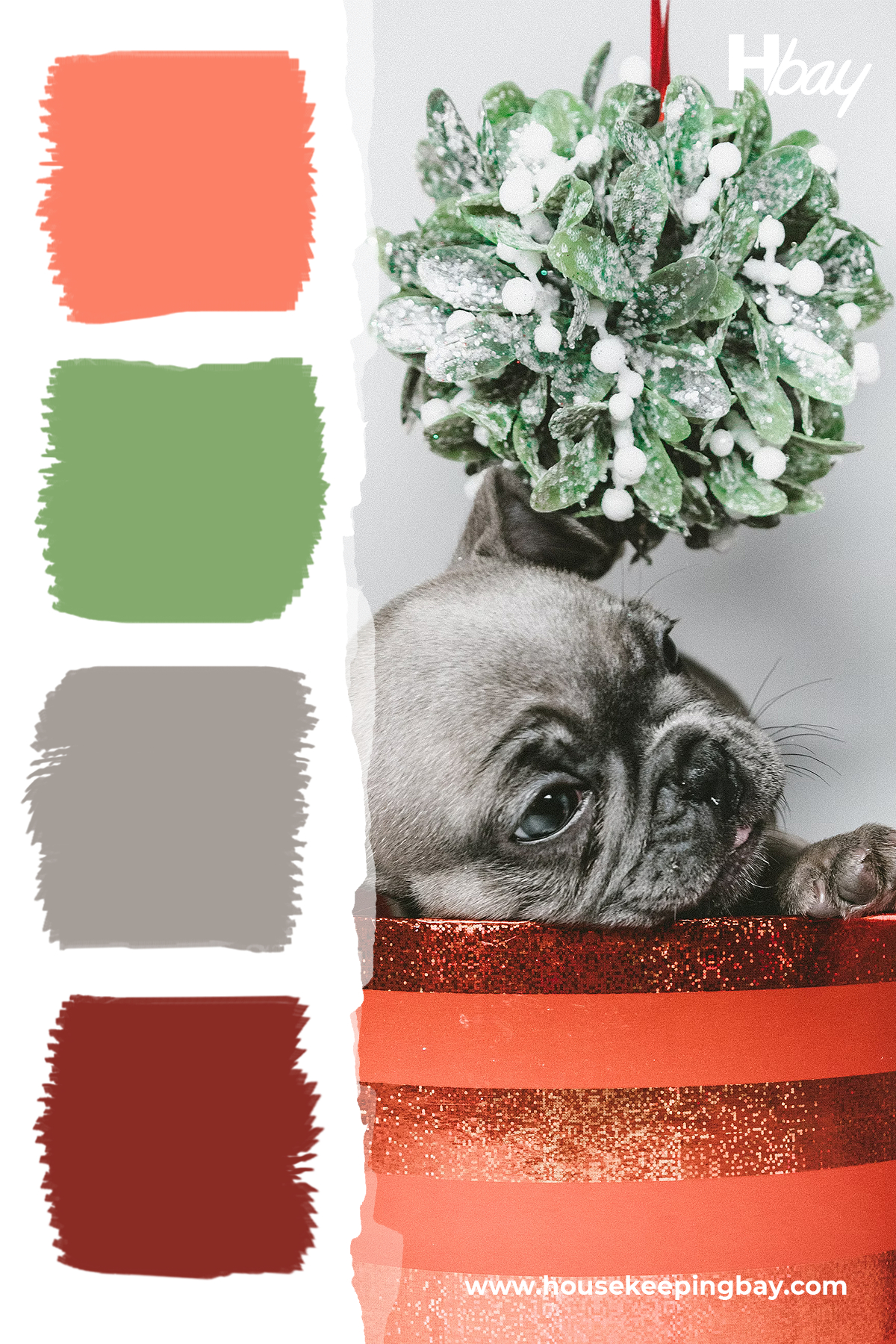 Bright Christmas Color Palette
Instead of sticking to a traditional two-color red and green option, why not go further and use a multicolor palette instead? Red, yellow, green, and blue might not seem an ideal color combo, however, they will give that fun and bright expression to your home that colorful garlands have!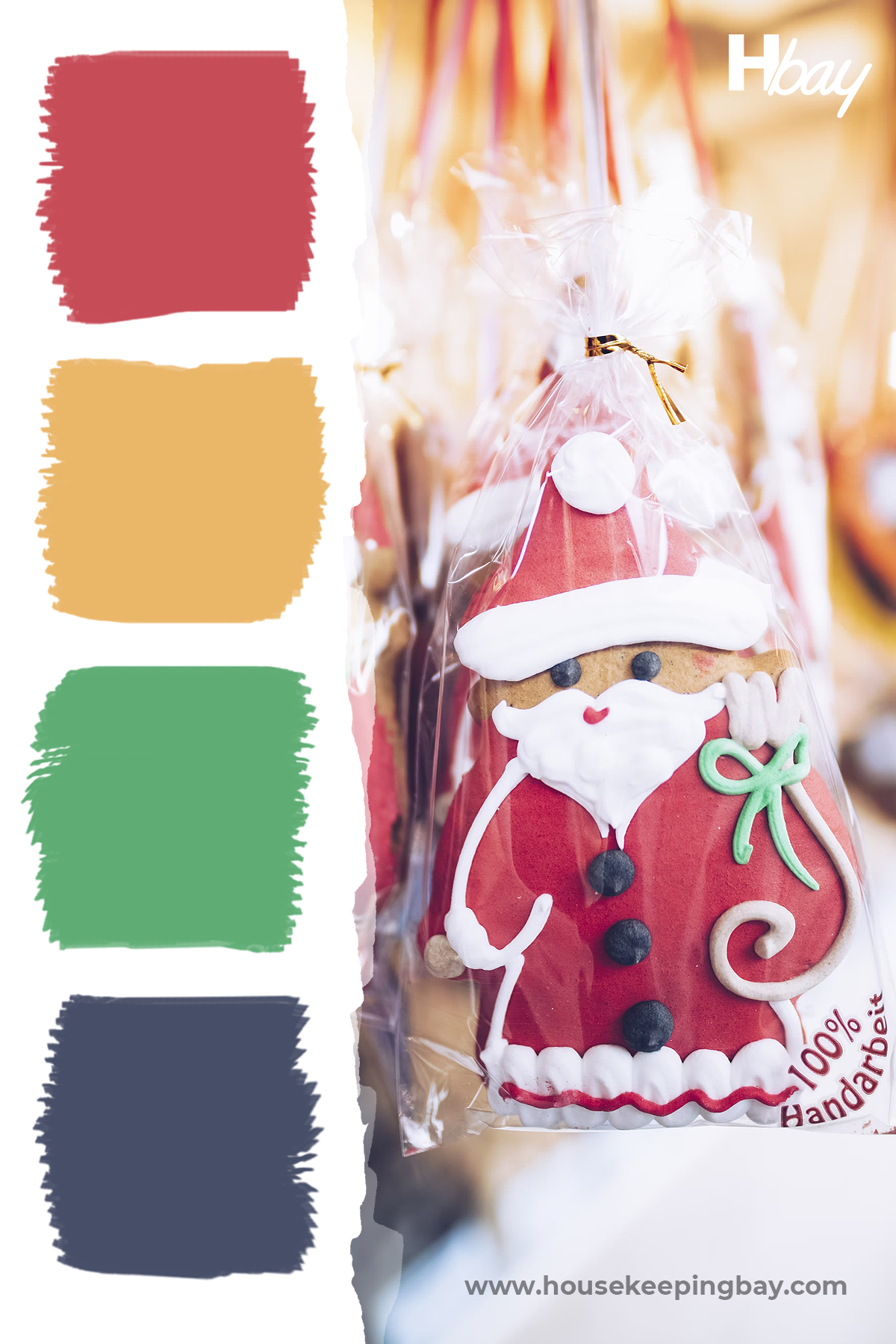 Gray, Red, Green, And Sandy Yellow
Yep, that is definitely not a common color scheme for Christmas, but this is what makes it so unique! Warm red and yellow paired with cool and fair gray in addition to the same cool green will create a refreshing and stylish color mixture that will suit almost any interior.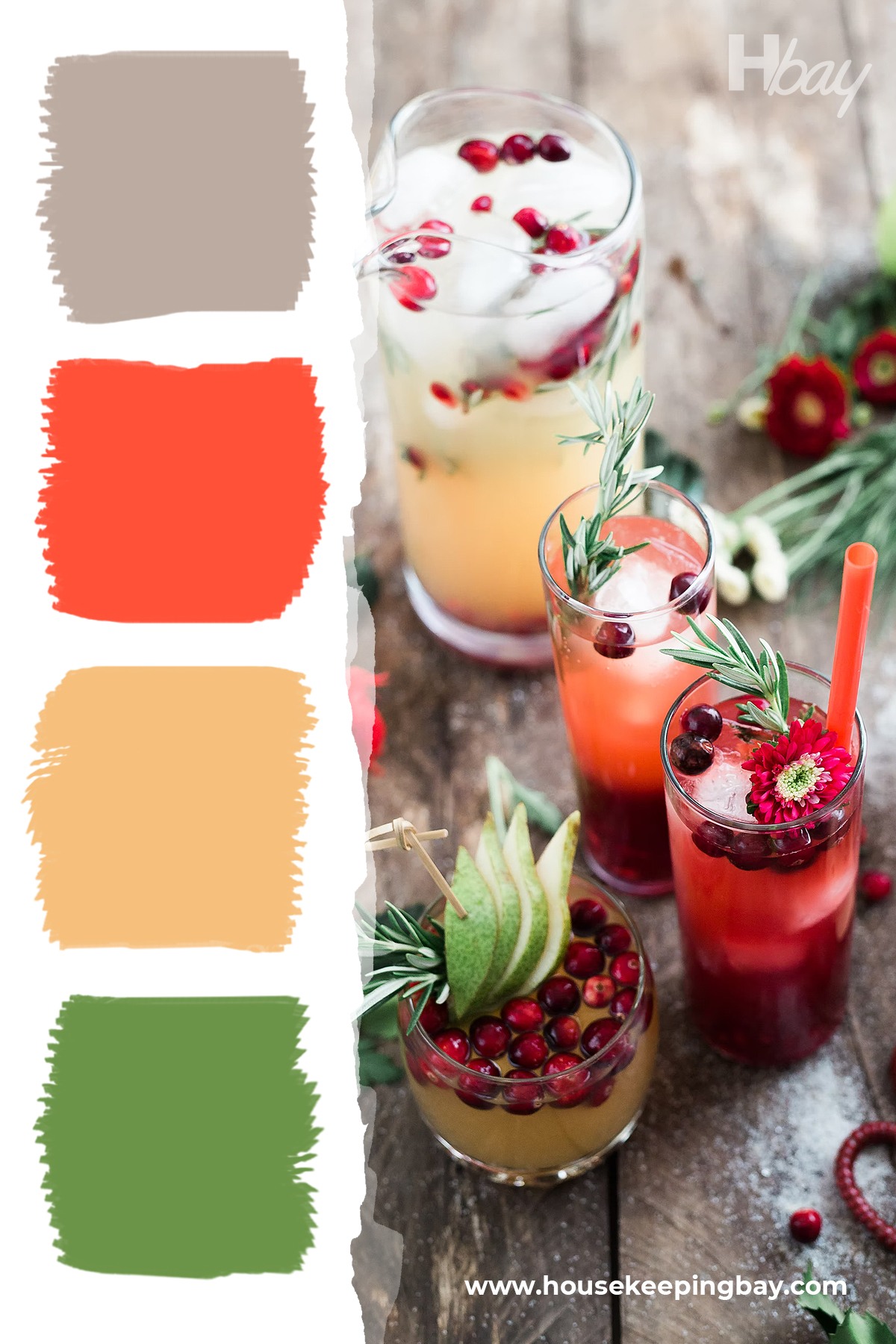 Christmas Tree Color Palette
If you are more into cooler tones in your Christmas interiors, try to use the following color combination of cool green and deep green with the addition of sandy yellow and blue.
This color scheme will be perfect in the interiors that use the cool-toned color palettes, and also, it is an ideal choice if you enjoy more reserved colors even for the holidays.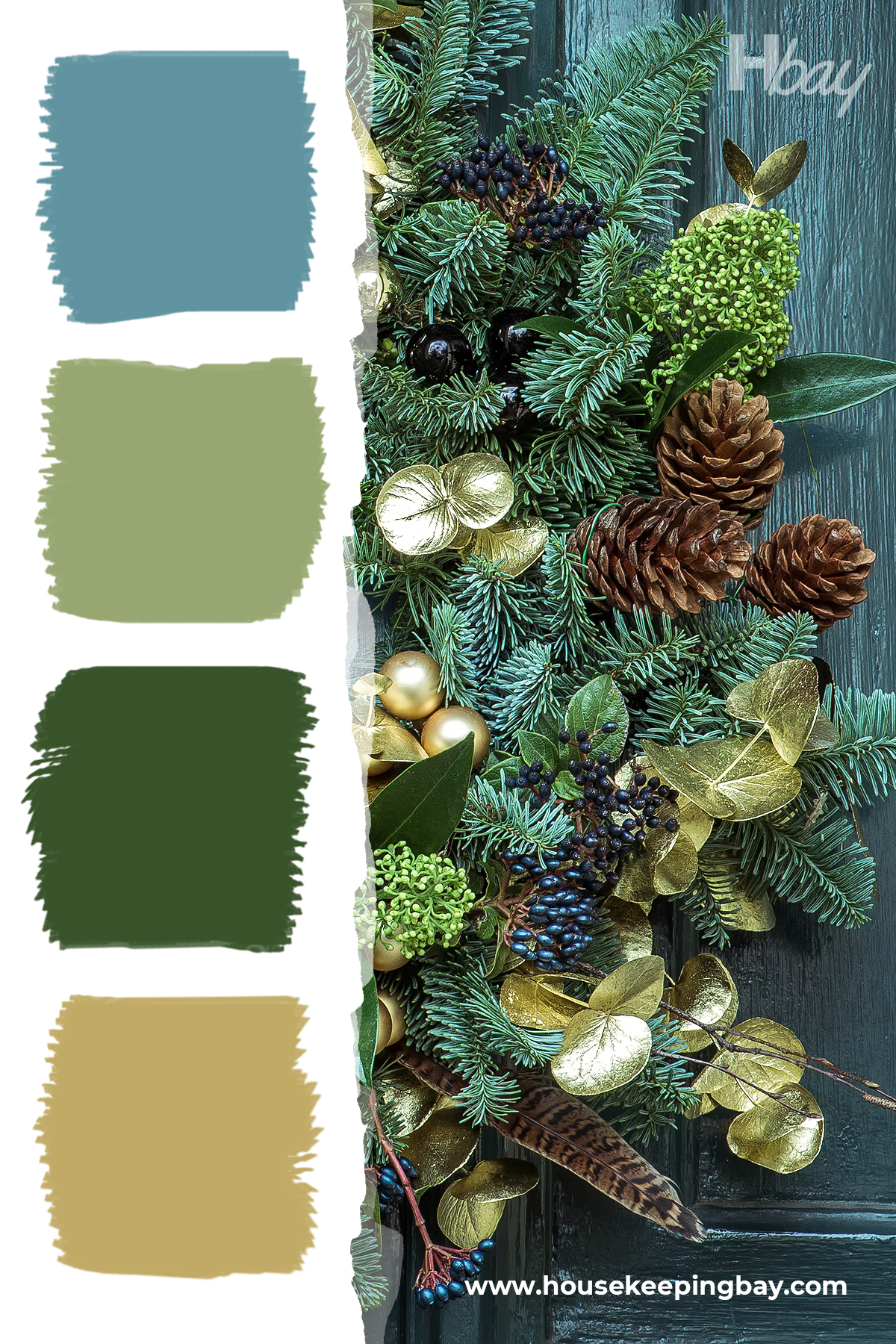 Red, Greens, And Yellow Color Palette
This one is somewhat similar to a traditional bicolor Christmas palette. The only distinction is that this one uses both lighter and darker shades of green, as well as yellow color.
You can use golden shade instead of matter yellow if you enjoy those glossy things around, but in both cases, this color scheme will look perfectly ideal for any home.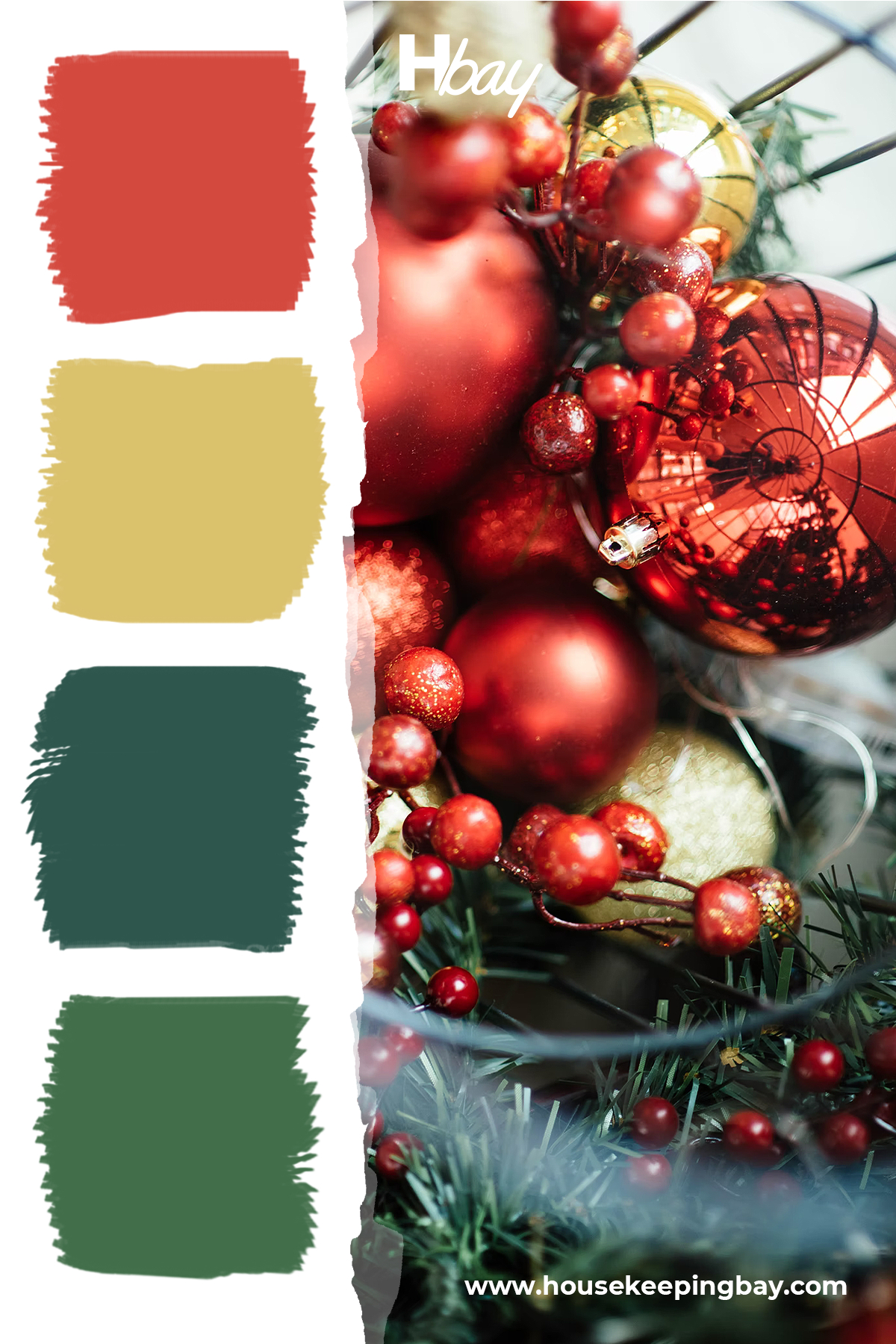 White Christmas Color Palette
This color palette is perfect for Christmas if you like it as light as it's only possible! Use white as a basic color, and add brownish, green, and beige strokes here and there around the house to make the interiors look more vivid.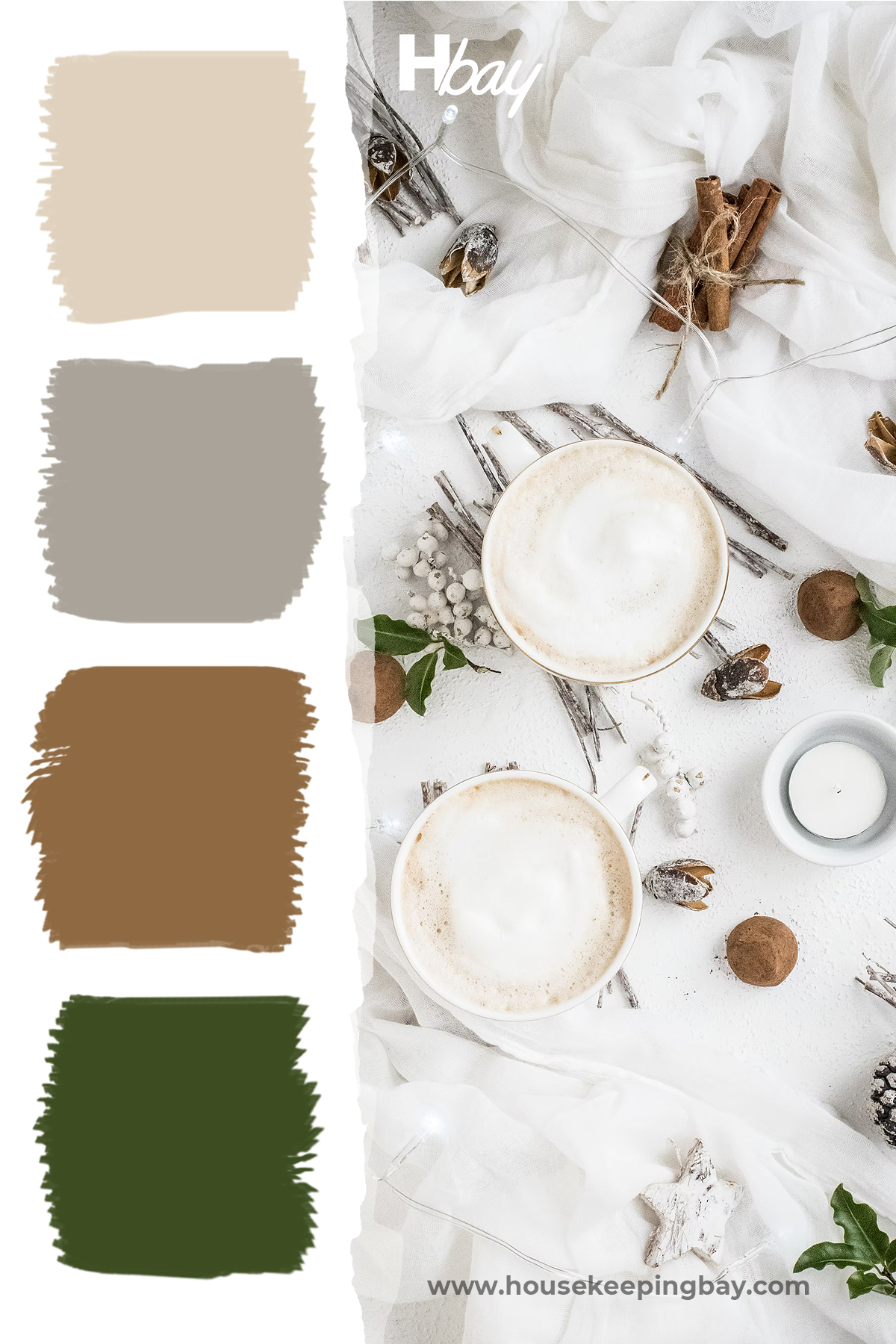 Vintage Christmas Color Palette
Combination of beiges, white, chocolate brown and light gray creates a very elegant, fair, and airy color combination that is not too pale thanks to the deep warmth of brown.
This combo reminds of old-fashioned photographs, so if you are planning to have a retro-style Christmas party, consider using this color scheme.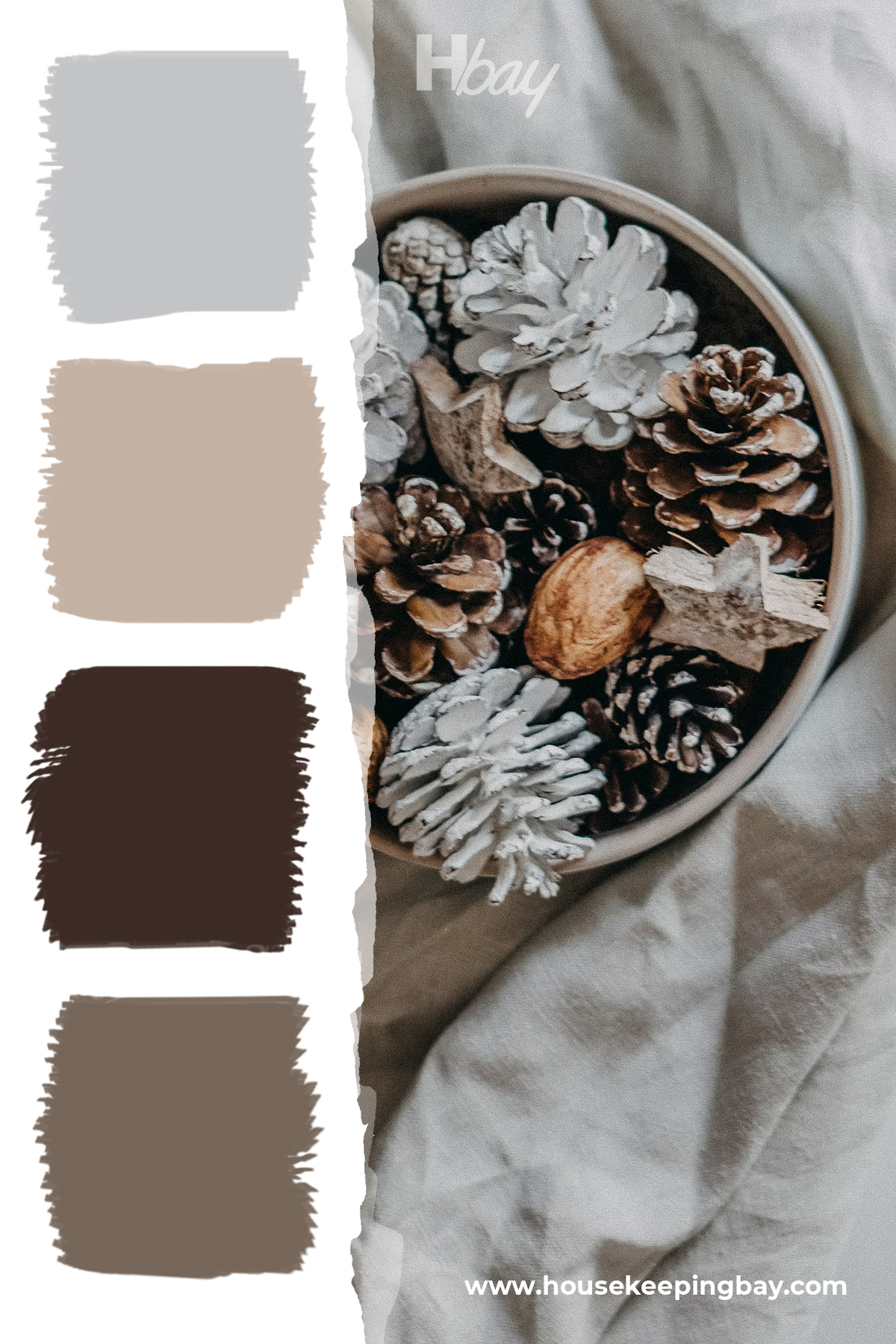 Yellow Color Palette For Christmas
Single yellow color will, of course, be too much. But if you add a couple of shades of blue (preferably deep blue and light blue), you will get a well-balanced and harmonious color palette.
And since this combination of colors also pairs well with whites, silver, and gold, you can play with those shades to create your own color combination that will suit your interior.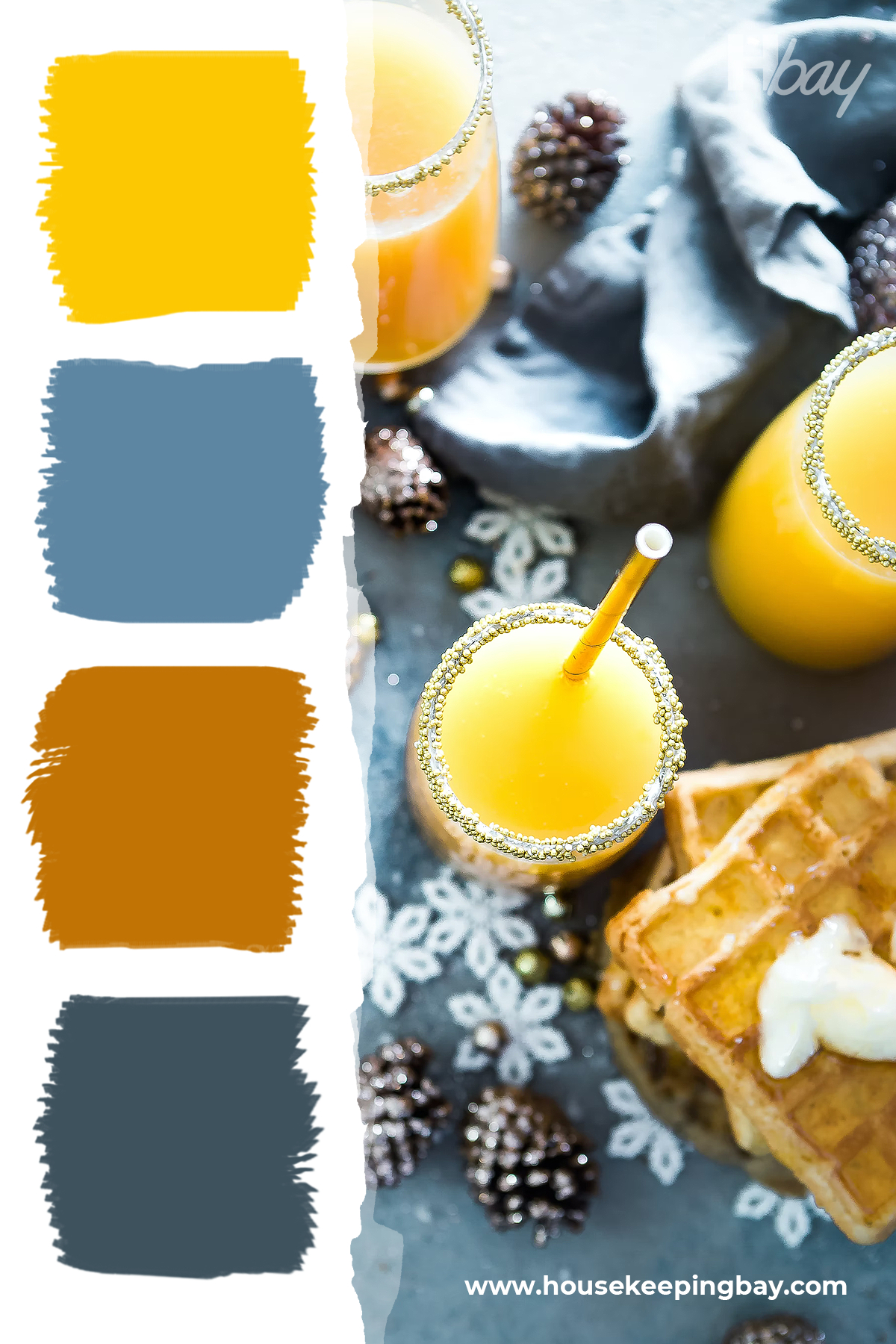 Black And Gold Christmas Color Palette
This color combination can be called a modern Christmas color palette since it has become popular during the recent years only. The combination of elegant black and posh gold creates an absolutely awesome and glamorous combo that any interior will win from.
In addition, the Christmas color palette with gold can be used in pairs with not only black, but also with white, green, red, and even pink colors! So feel free to play with colors and shades in order to find the perfect match for your interior and mood.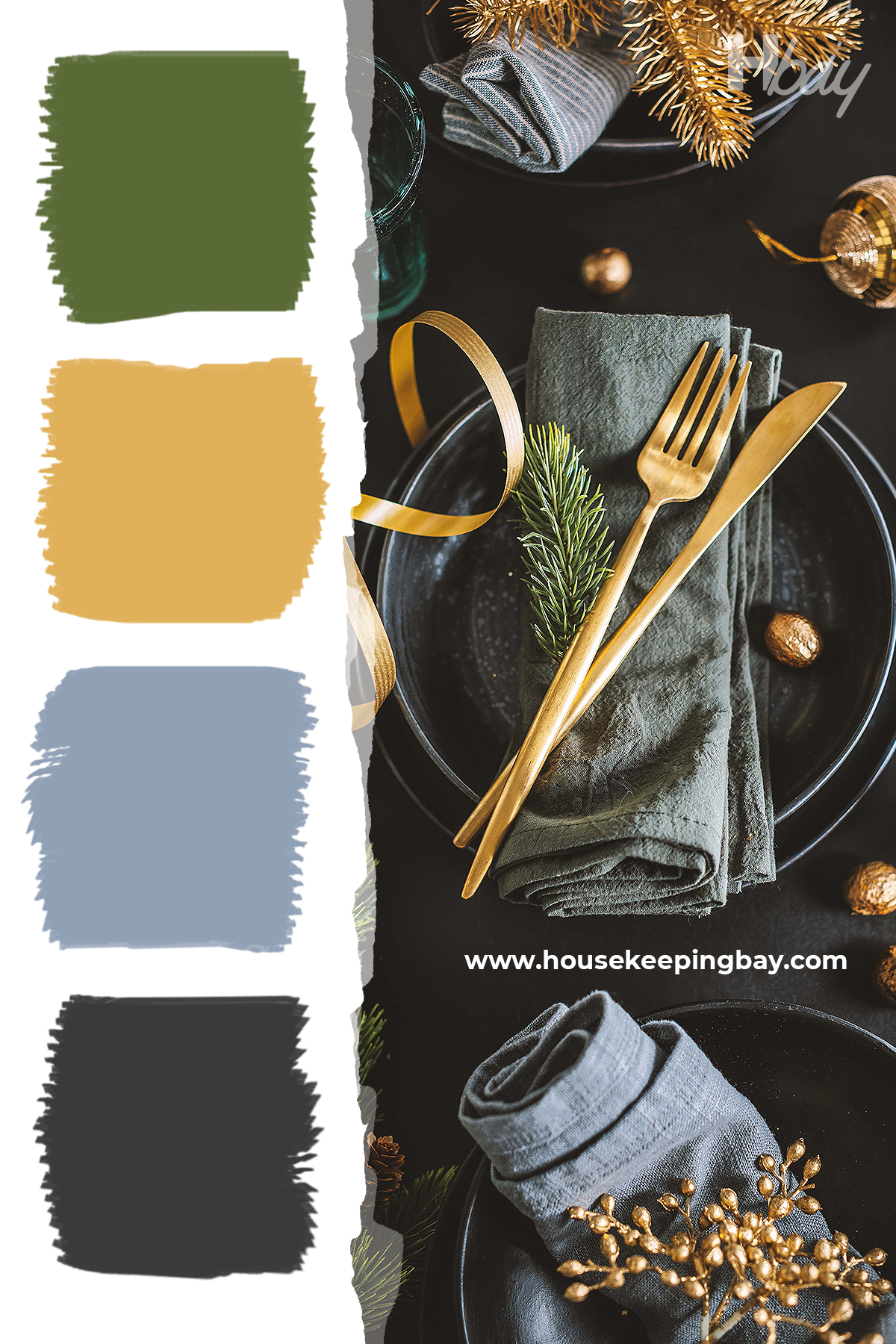 Muted Christmas Color Palette
If you want something calm and reserved for this Christmas, consider using muted colors and shades for decorating your home. For instance, you could opt for light red, light beige, and fair green colors. They will create a very calm yet festive palette that can be used in almost any interior.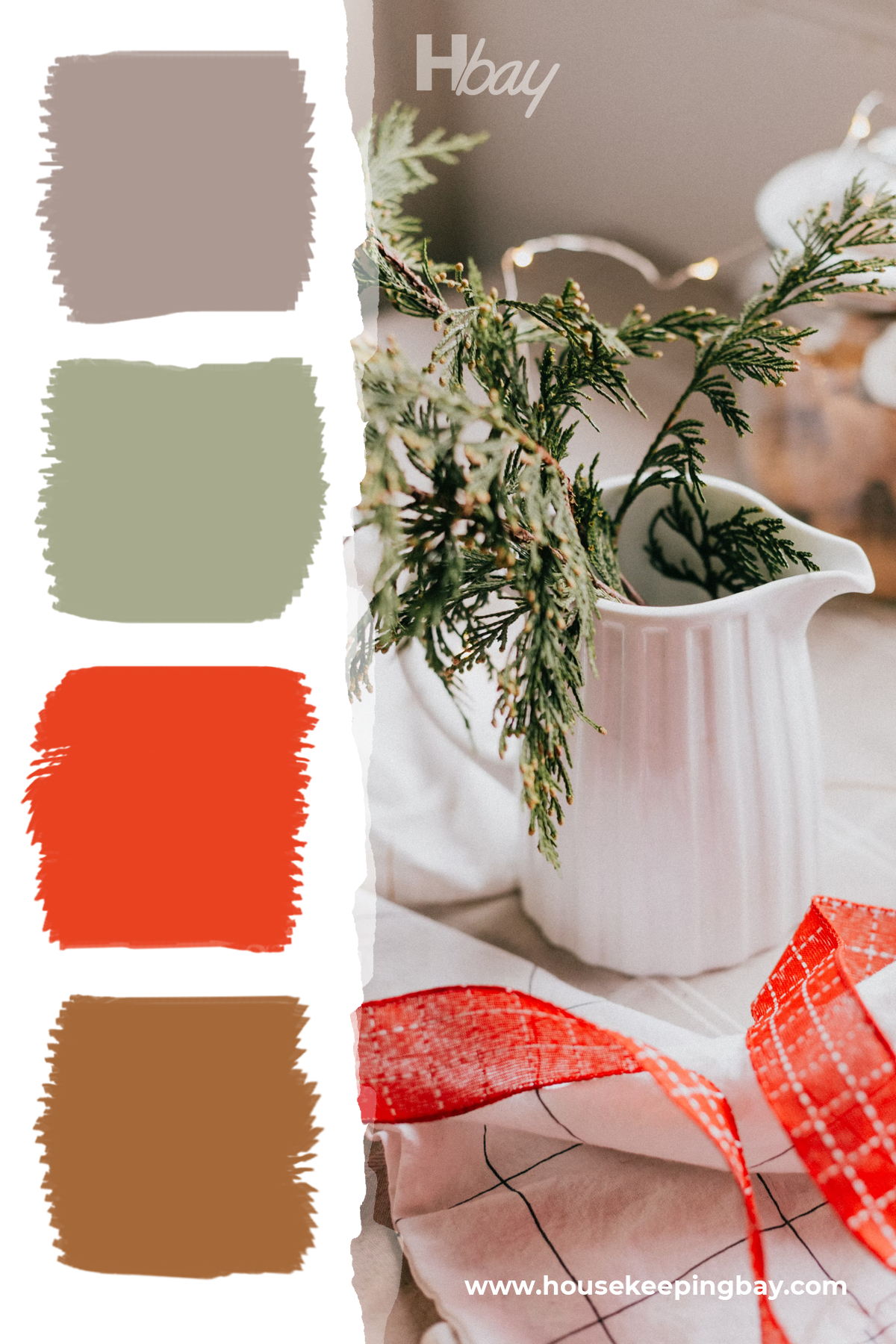 Christmas Sweater Color Palette
This is a perfect whimsical Christmas color palette option for those who like bright and vivid colors, as well as for the fans of quite unusual color combinations. Turquoise blue and different shades or red and orange remind of a knitted winter sweater a bit making your living space look both festive and cozy.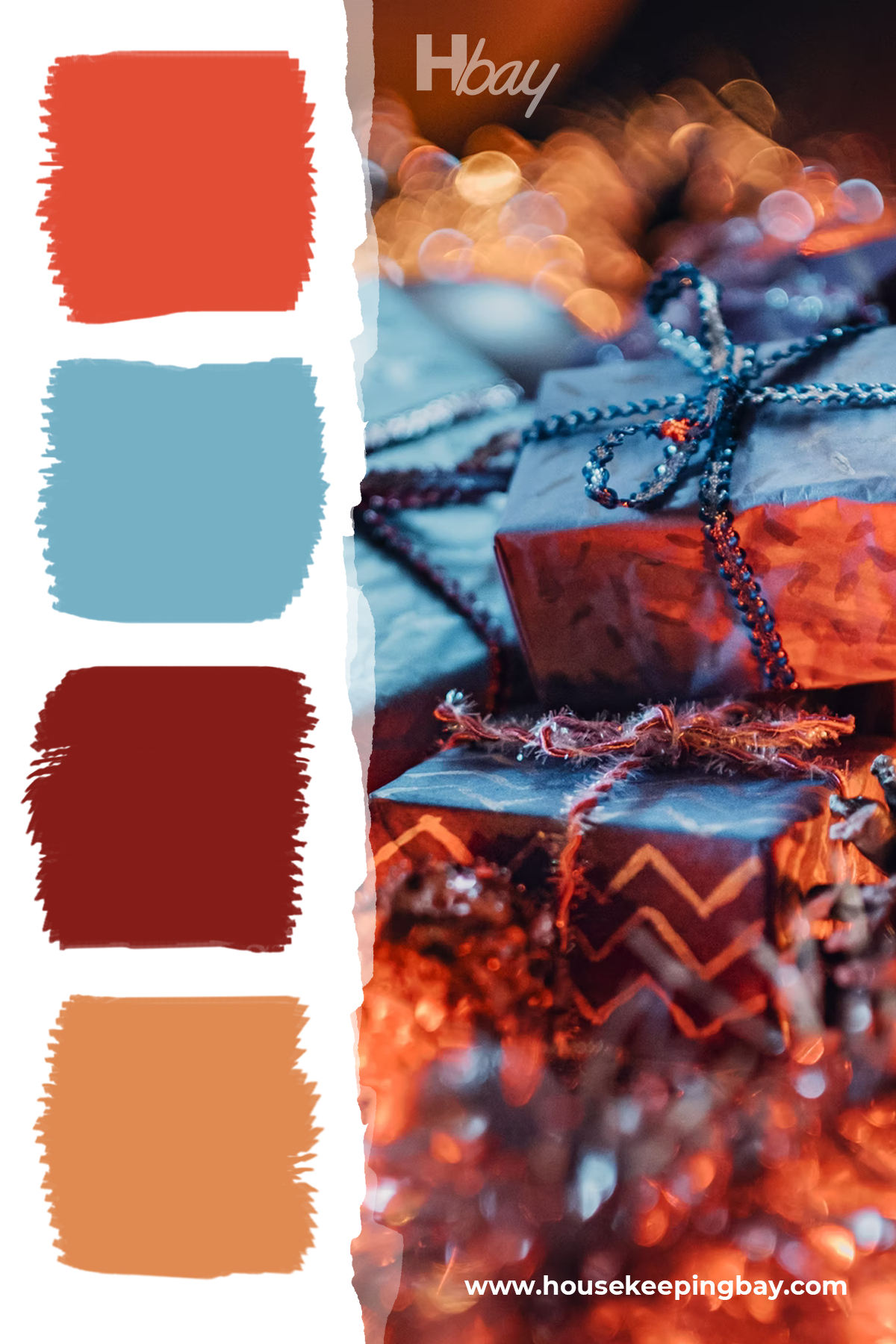 Farmhouse Christmas Color Palette
A combination of muted greens, beige, and terracotta colors create a warming and cozy feeling when used for decorating your house. In addition, thanks to the earthy colors, this Christmas palette will pair great with the interiors that have wooden furniture, brassy decor elements, and/or stone fireplace.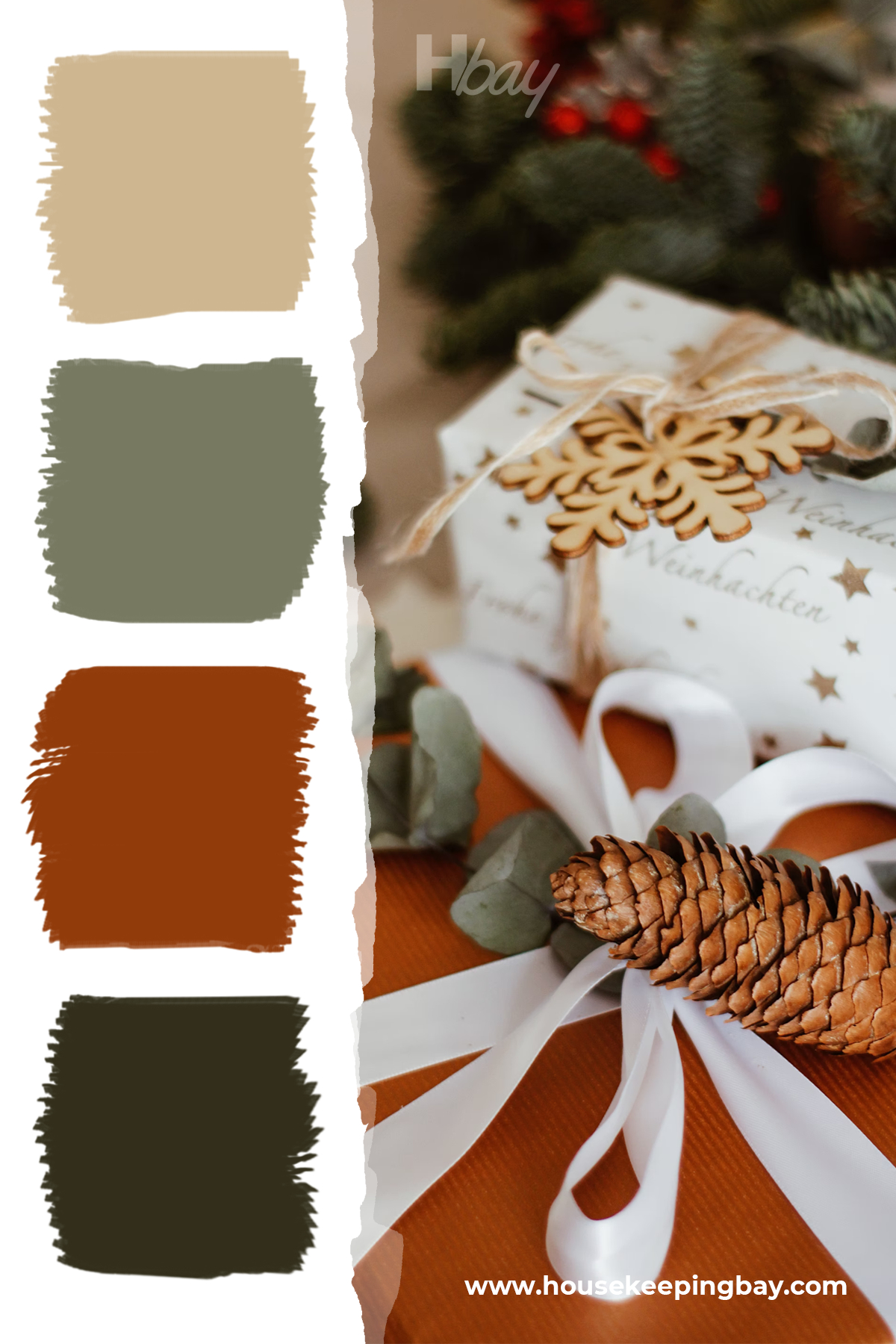 With this list of the most trendy color palettes for Christmas, you will decorate your home easily. And since you can find various color combinations here, finding a suitable color scheme that will pair well with your interior must not be a big deal.
Frequently Asked Questions
⭐ What color of Christmas decoration will suit a wild stone fireplace?
Blue and white/silver colors will be great. As well as light green and yellow.
⭐ I want to decorate my home all yellow this Christmas. What color shall I use as the additional one?
White and/or light beiges are the best options.
⭐ What unusual color scheme can you suggest for Christmas decor?
Try it all metallic: silver, gold, and copper colored items.