White is a universal and go-to color when we need to refresh the appearance of our home. Due to its versatility, white can be used in different home styles and work with different colors and textures. However, it would be a mistake to nelieve that all whites are the same. And today we ewill prove this to you.
Today we are going to tell you about one of the most popular white colors by the Benjamin Moore brand. This white is called White Drifts and it is a part of the brand's Off White Color Collection.
You will learn what undertones this white has, how it may react to light, and what trim color is best to be used with it. Also, we will tell you how this color will work in different rooms of your home and other color specifics.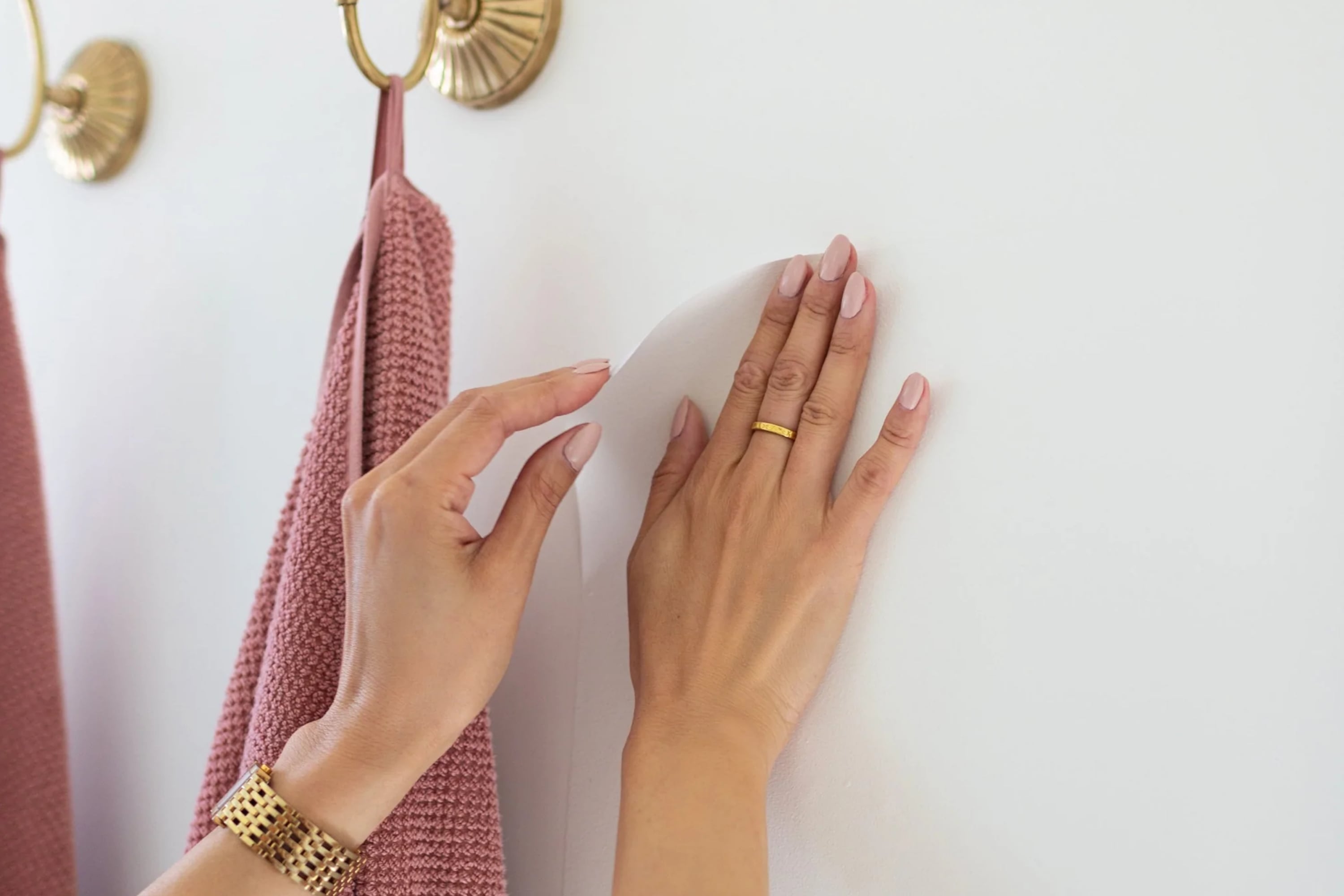 What Color Is White Drifts OC-138 by Benjamin Moore?
You may be wondering what the point of this question is. The color is white as it is clear from its name, isn't it? Well, yes and no. As Encycolorpedia says, White Drifts by Benjamin Moore is indeed a white color, but it is not just a clear white.
This color is what we call off-white, being rather soft and delicate. It doesn't have the crispness of cooler whites but at the same time, you won't find the yellow hue in it either, which is very typical to warmer shades of white.
In a room, this white reads pleasantly soft and warm enough, creating a cozy and tranquil feeling when you look at it. And since this color is rather varsatile, it will work well with different textures and materials in your home like wood, marble, rattan, as well as with natural fabrics (e.g. wool, cotton, linen, etc.).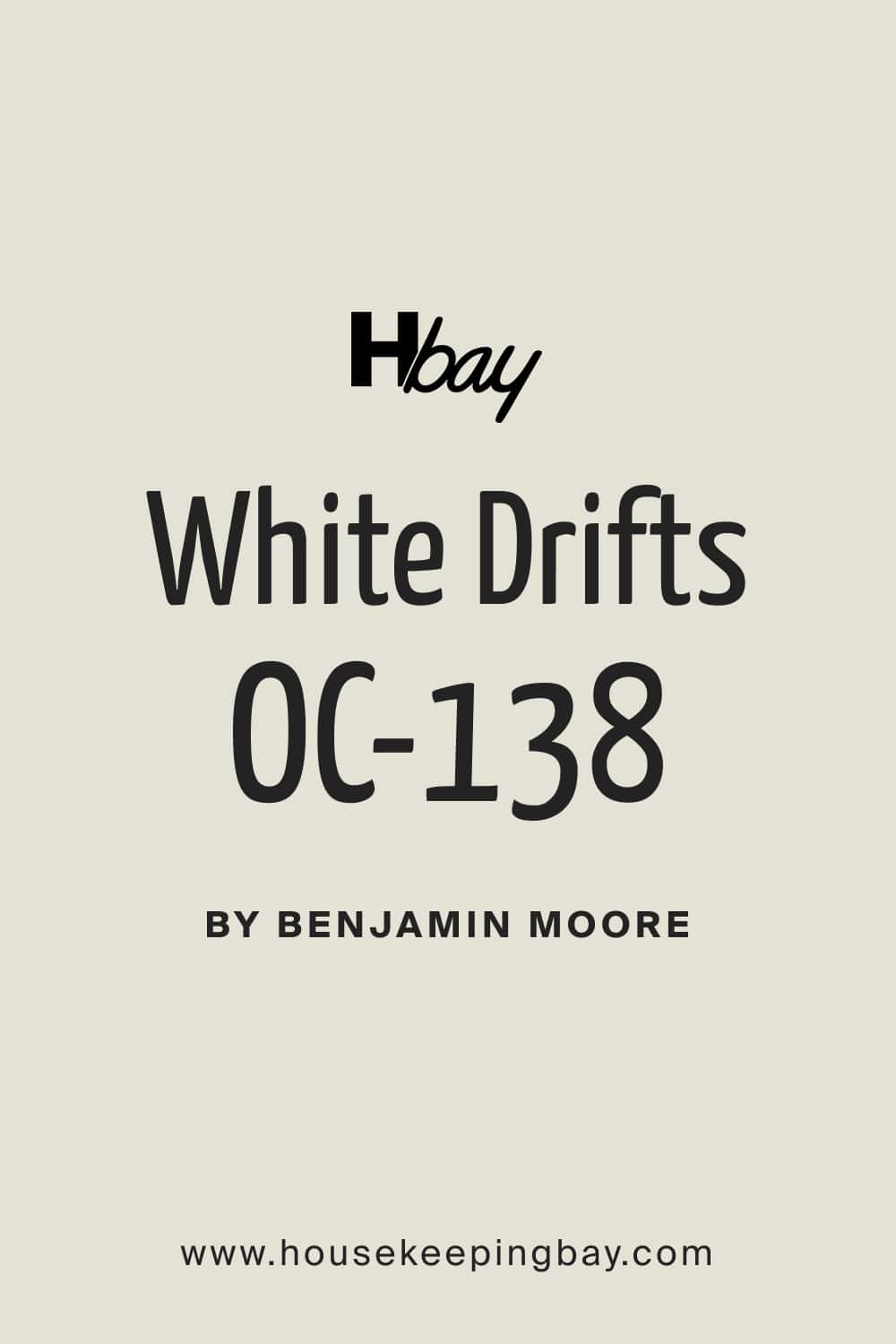 Is White Drifts OC-138 a Warm Or a Cool Color?
This off-white is definitely warm! However, you should not expect to see the yellowish hue in it that warm whites often show (and which homeowners are mostly scared of!). BM White Drifts is pleasantly warm, but in a room with cool lighting (e.g. in a north-facing room), it may read a bit cooler too.
This feature allows you to use this white paint color in any room of your home be it south-facing or north-facing. Also, this off-white can be used successfully with artificial lighting.
What Undertones Does White Drifts OC-138 by Benjamin Moore Have?
Being aware of undertones is essential when you are choosing the color to paint your interior walls. Undertones play a crucial role in how the color will read on the surface, but the trick is that they are often not seen at the first sight!
Or you may be able to notice only one or two of them, whilst the rest will show up unexpectedly later! Besides, there are paints that have several undertones.
BM White Drifts is one of them, by the way. This soft off-white has soft grayish-green undertones that give it a lightweight, somewhat floaty, and effortless appeal.
But you should be cautious since in different lighting and/or surrounded by different colors, those green and gray undertones may pop up when you least expect them to do so! Nevertheless, the good news is that they will not make the color read pronounced green or gray.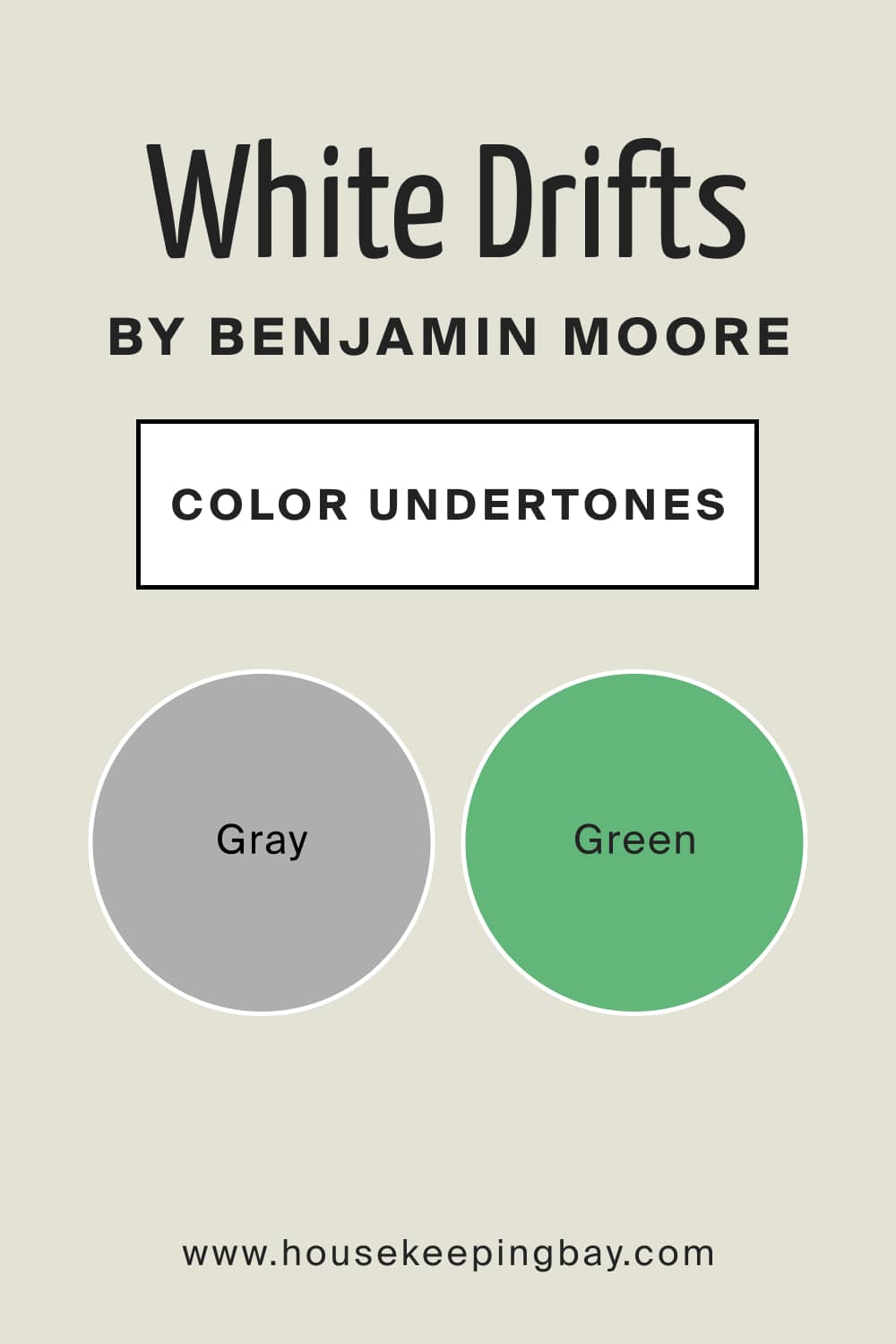 White Drifts OC-138 Coordinating Colors
Coordinating colors are the colors that we use to highlight the color on the walls. The trick is to use colors that will be able to create a noticeable contrast with the wall color and at the same time, highlight its features and hue harmoniously. In general, you can use either contrasting colors to coordinate the major paint color in a room, or you may opt for less striking different shades.
As for the BM White Drifts color, this soft off-white can be coordinated with the following colors:
BM Old Navy
Farrow&Ball Skylight
BM Cloud White
PPG Swirling Smoke
BM Chelsea Gray
BM Iced Slate
BM North Sea Green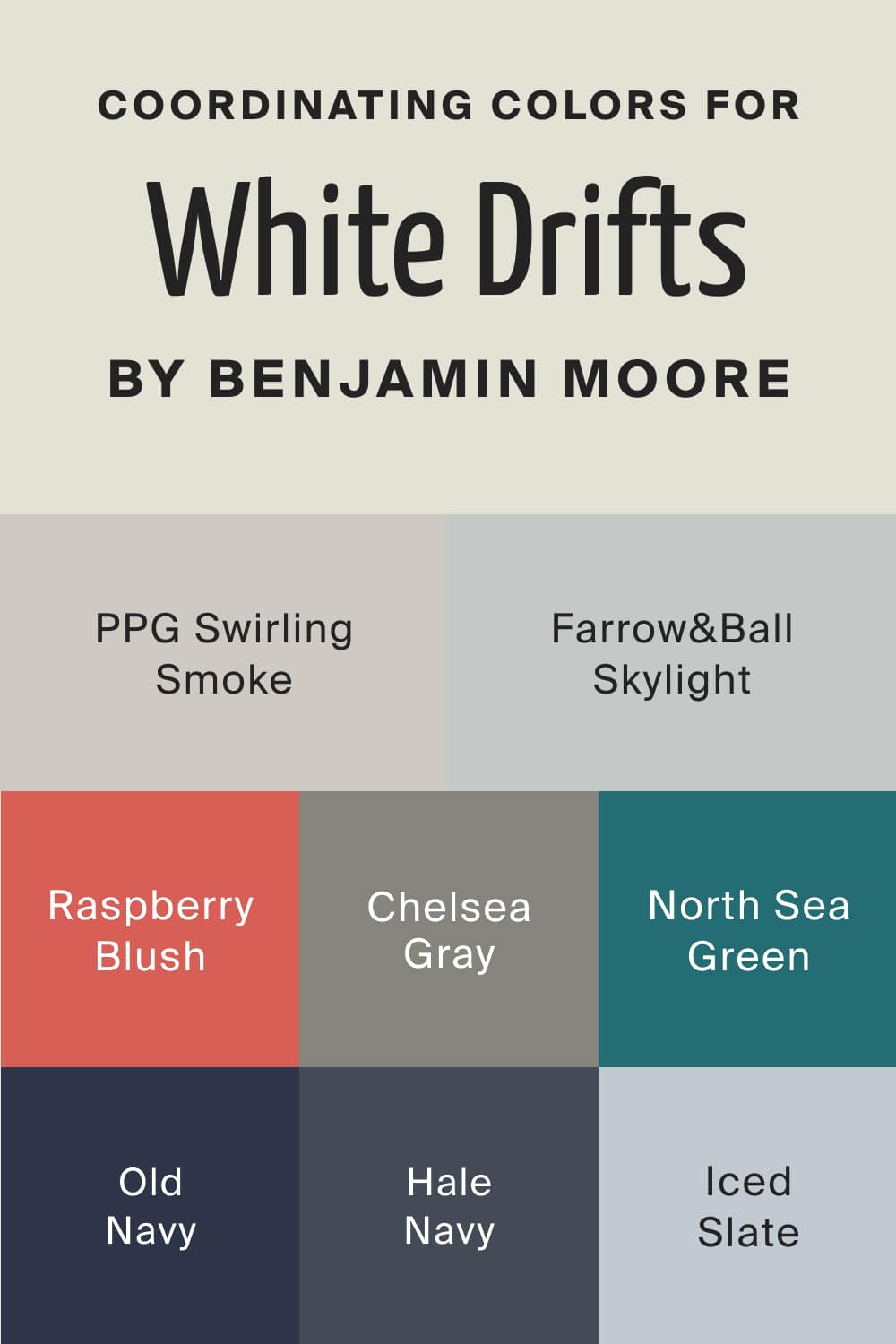 How Does Lighting Affect White Drifts OC-138 by Benjamin Moore?
It is also essential to understand how your wall paint color may react to light since it will affect the way the paint reads on the walls. See, in different types of lighting, different undertones may come out, especially if the color has several of them. As a result, you can end up with a slightly (or completely) different color than you expected.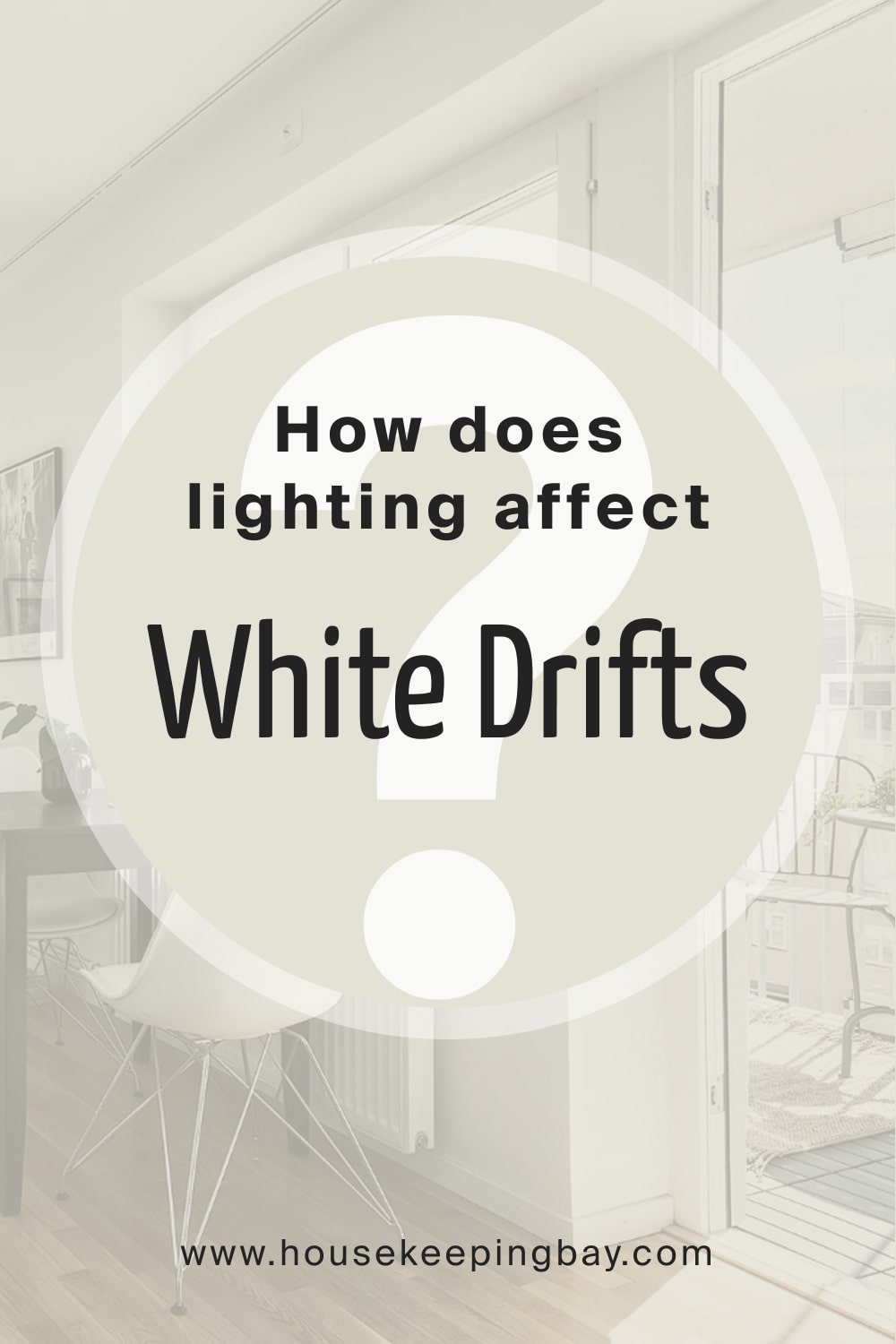 To avoid this scenario, you should always figure out what LRV your color has. LRV is Light Reflectance Value and it shows how much light the color is able to reflect when it is used on the wall. The LRV scale ranges from zero to 100 where zero stands for black and 100 stands for pure white.
The White Drifts color by Benjamin Moore has an LRV of 73 which means it is a quite light white, but not too bright. Thanks to its balanced brightness and a moderate ability to reflect light, you can use this color in both small and large rooms with equally successful results.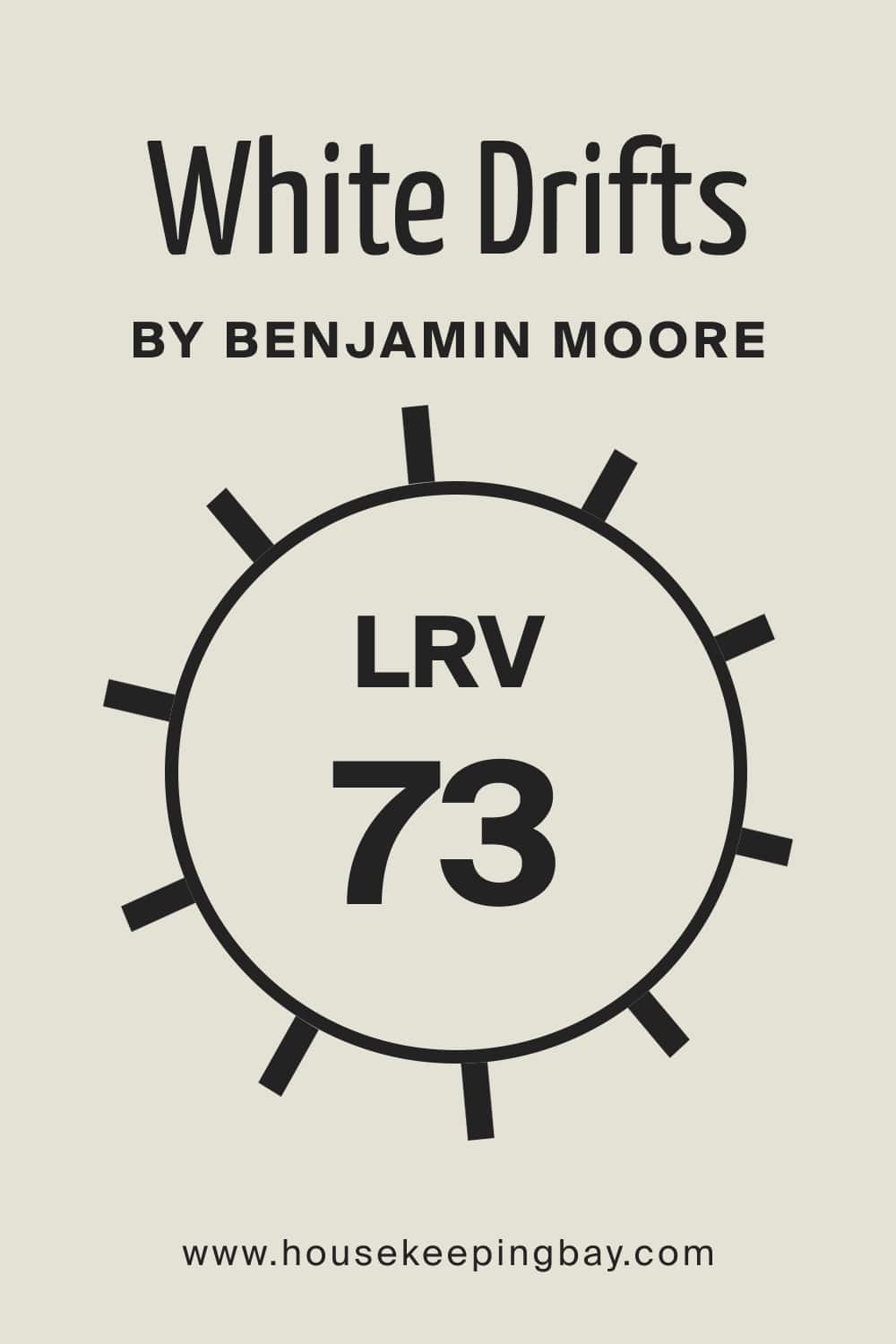 What is LRV? Read It Before You Choose Your Ideal Paint Color
What Is the Best Trim Color For White Drifts OC-138 by Benjamin Moore?
White is considered to be a universal color selection to be used on your trim since it pairs well with the majority of wall colors. But what if the wall color you have right now is also white? Well, in case of the White Drifts paint, it can also work with another white on trim! In particular, you may want to consider the following colors:
See, trim color should not only be contrasting to the color on the walls! You can use colors that read similarly. The trick is to make them highlight the shade used on the walls.
Paint Colors Similar to White Drifts by Benjamin Moore
When you are going to use any color on your interior walls, make sure you have a few alternative colors at hand to use them in case you change your mind about the initial choice. See, you can decide that you need a lighter or a darker shade of the color you select, or you might want to change the wall color because the existing one does not fit the rest of the palette in a room.
If your wall color is going to be BM White Drifts, you might want to opt for the following whites to use one of them as a possible substitute:
Behr Soft Focus
Farrow&Ball School House White
PPG Rain Cloud
Sherwin-Williams Gray Mist
Valspar Madison Avenue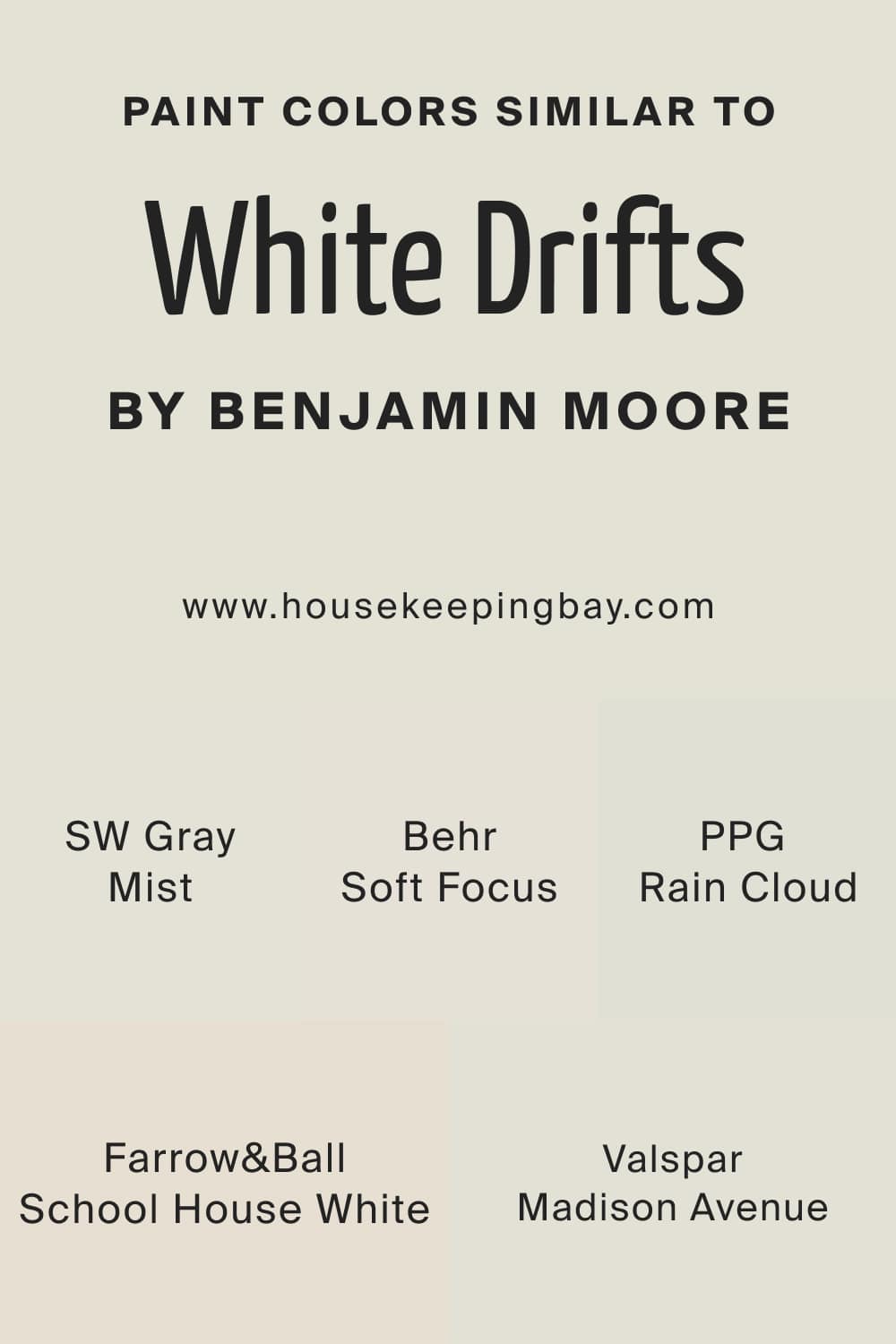 Colors That Go With White Drifts Paint by Benjamin Moore
In order to make your living space look cozy and pleasing to your eyes, it is essential to be able to select the color palette in which all the colors will work together, highlighting each other's features. So if you want to paint you walls BM White Drifts, consider the following paint colors to use with this soft off-white:
BM Hint of Mauve
BM Iceberg
BM Wythe Blue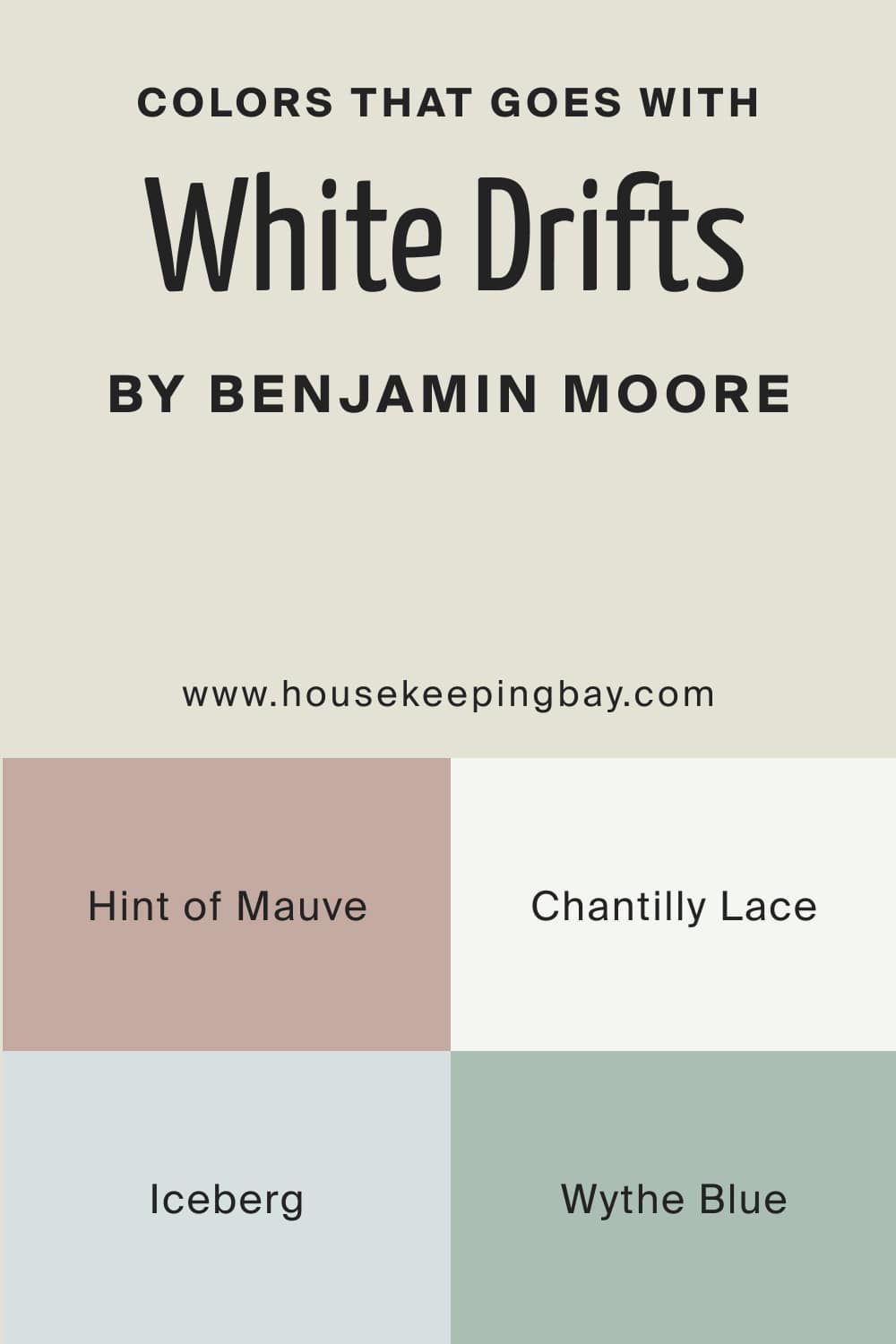 Where to Use White Drifts In Your Home?
We often find it complicated to decide in what rooms of our home a certain color can be used. But it is an important step on the way to a good-looking interior since not all paint colors can work well in any room.
It matters how well the space is lit, what other colors there are in a room, and what effect you want to get in the end. So we recommend you read how BM White Drifts may work in different areas of your home.
White Drifts in the Living Room
This off-white is a successful color choice for a living room mostly due to its versatility. You can opt for it if your living room has cool lighting, but also, it will work well in a room that has warmer light.
Of course, you need to realize that this color may read slightly different, showing its gray-green undertones in cooler lighting, but there won't be a dramatic and pronounced distinction anyway.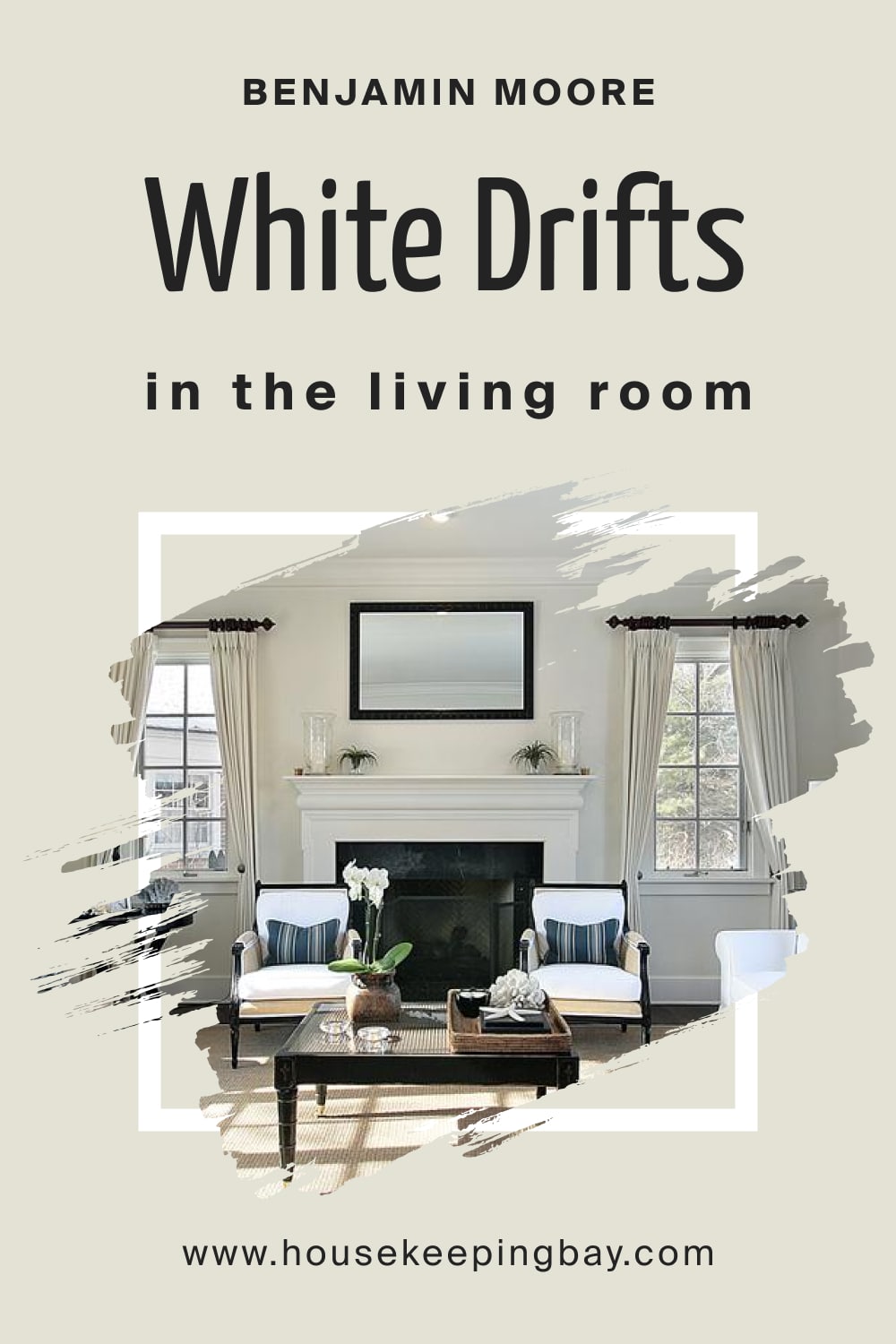 White Drifts in a Bedroom
This soft white is perfect for bedrooms since it gives this room a tranquil and cozy feeling it needs so much. Pair it with wood and soft fabrics, and you will see how this delicate shade of white will bloom on your walls, making the entire room feel like you can cuddle yourself in it!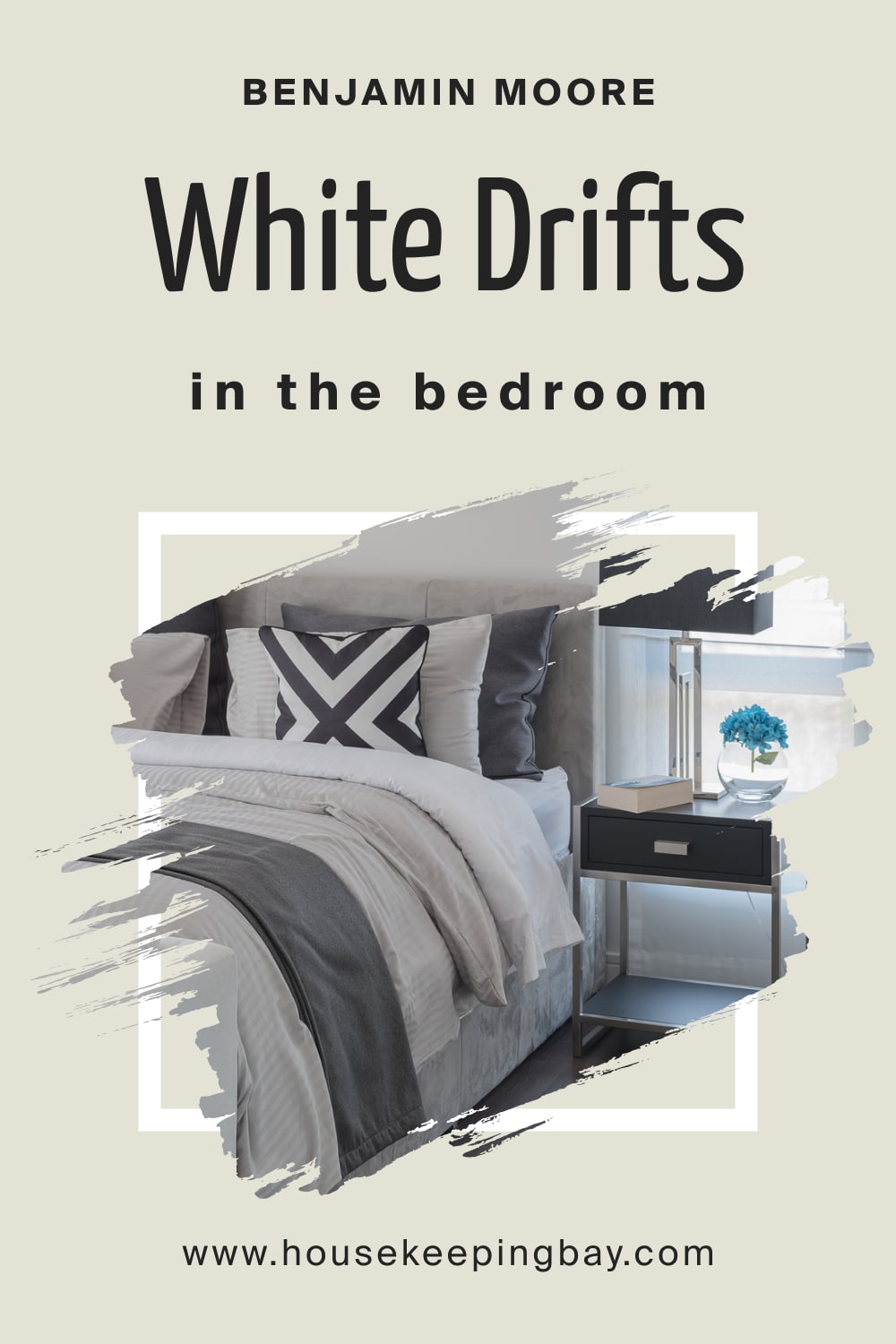 White Drifts on the Kitchen And Kitchen Cabinets
Since this off-white is warm and soft enough, it will give your kitchen a refreshing vibe but without the cold, icy hue. Another good thing about this paint color is that it works equally well on different surfaces including walls and kitchen cabinets.
And as long as BM White Drifts pairs really nicely with metal and especially brass hardwarer, it's a definitely winning color option for this room!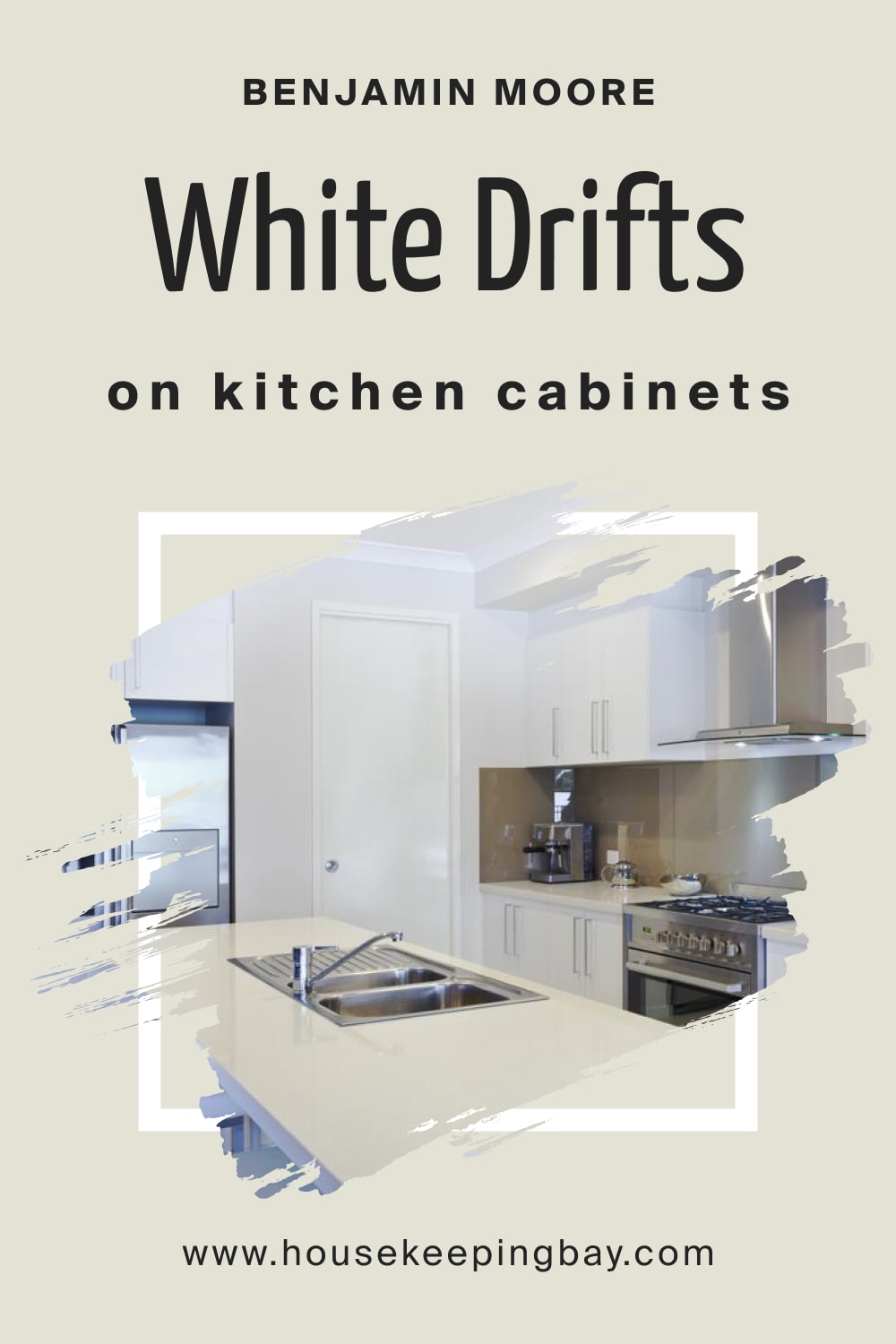 White Drifts in the Cabinets
Should you decide to paint your cabinets this color, be sure the result will satisfy you. This off-white is so delicate yet multipurpose that you can easily incorporate it into almost any interior style and design.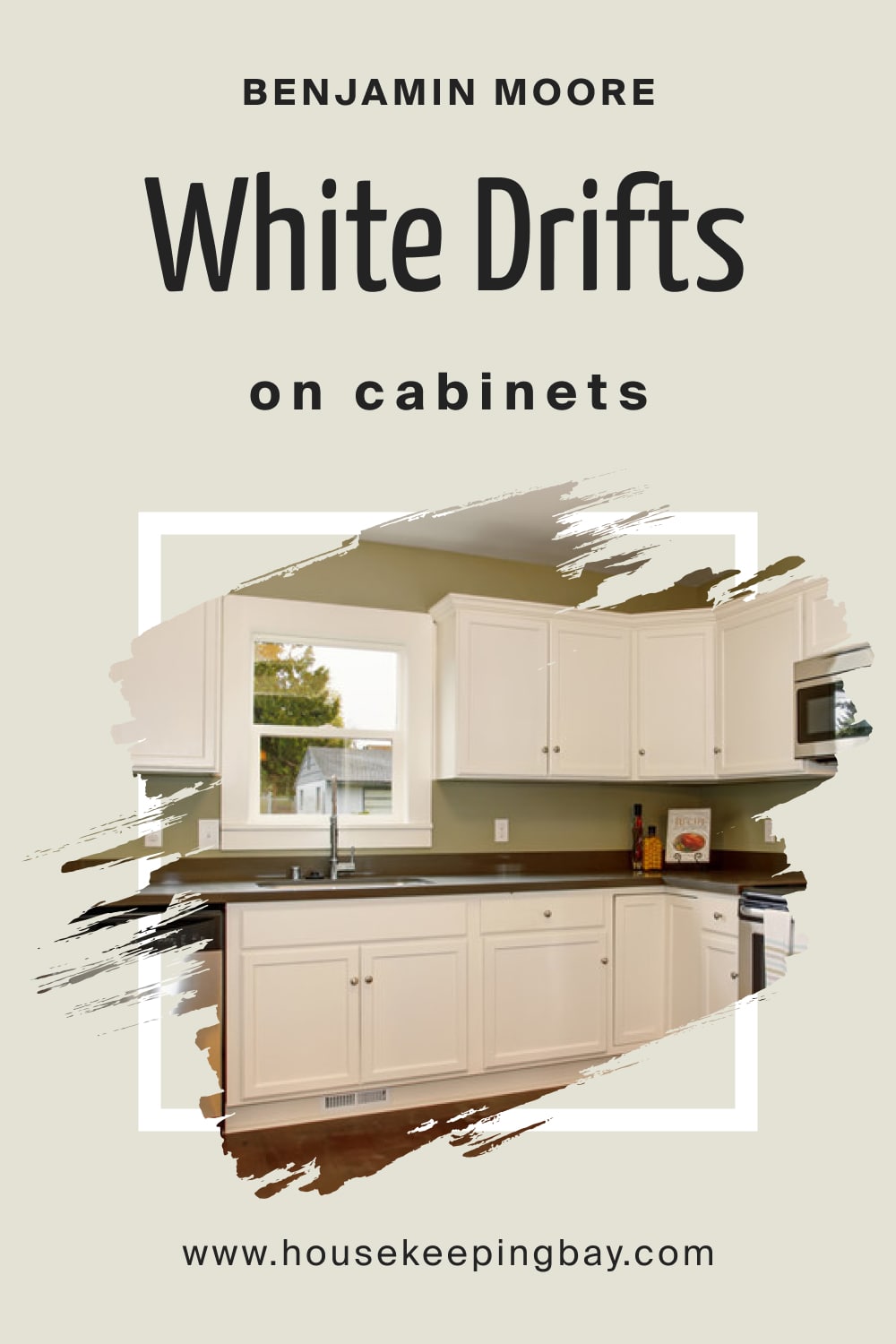 White Drifts for the Exterior Use
BM White Drifts is one of the paint colors that can be used both indoors and outdoors, meaning you can use it on your exterior house walls. In general, this soft white will make your house look stylish and elegant, but without the crisp coldness that cooler whites may give.
Well, now you know more about the basic specifics and characterizations of the paint color called White Drifts by the Benjamin Moore brand. Since now you know what kind of white it is and how it may work in different spaces and in different light, you will be able to use it successfully in your home.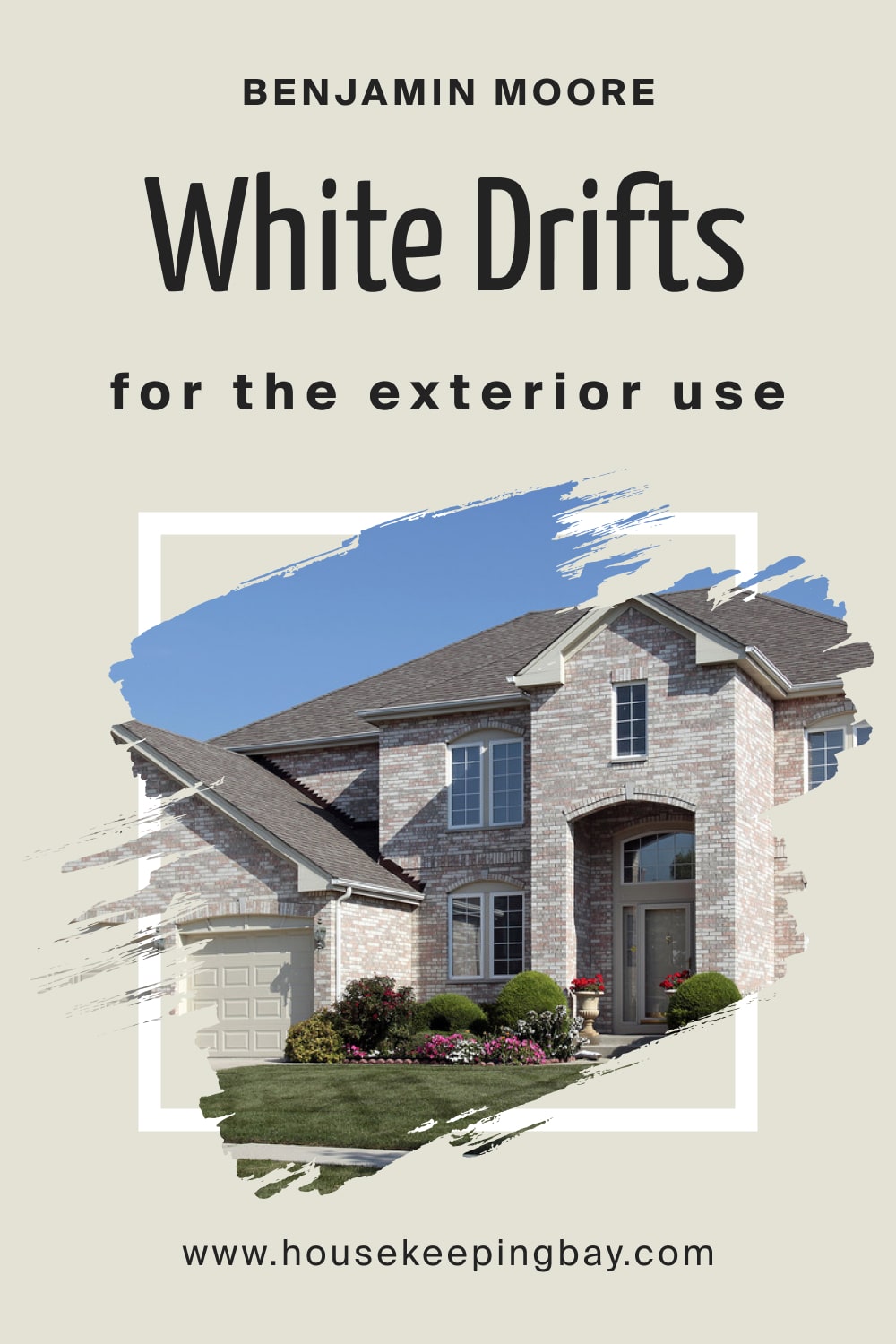 Comparing White Drifts OC-138 by Benjamin Moore With Other Colors
White Drifts vs Chantilly Lace
Both colors belong to the Benjamin Moore brand but they are not the same. Chantilly Lace is somewhat more complicated since it is a crisp white with minimal undertones.
However, it may show either a hint of gray/blue hue or creamy undertones depending on how it is lit. As for the BM White Drifts, this soft off-white has green-gray undertones that are well-balanced and do not come out prominently even in distinct lighting.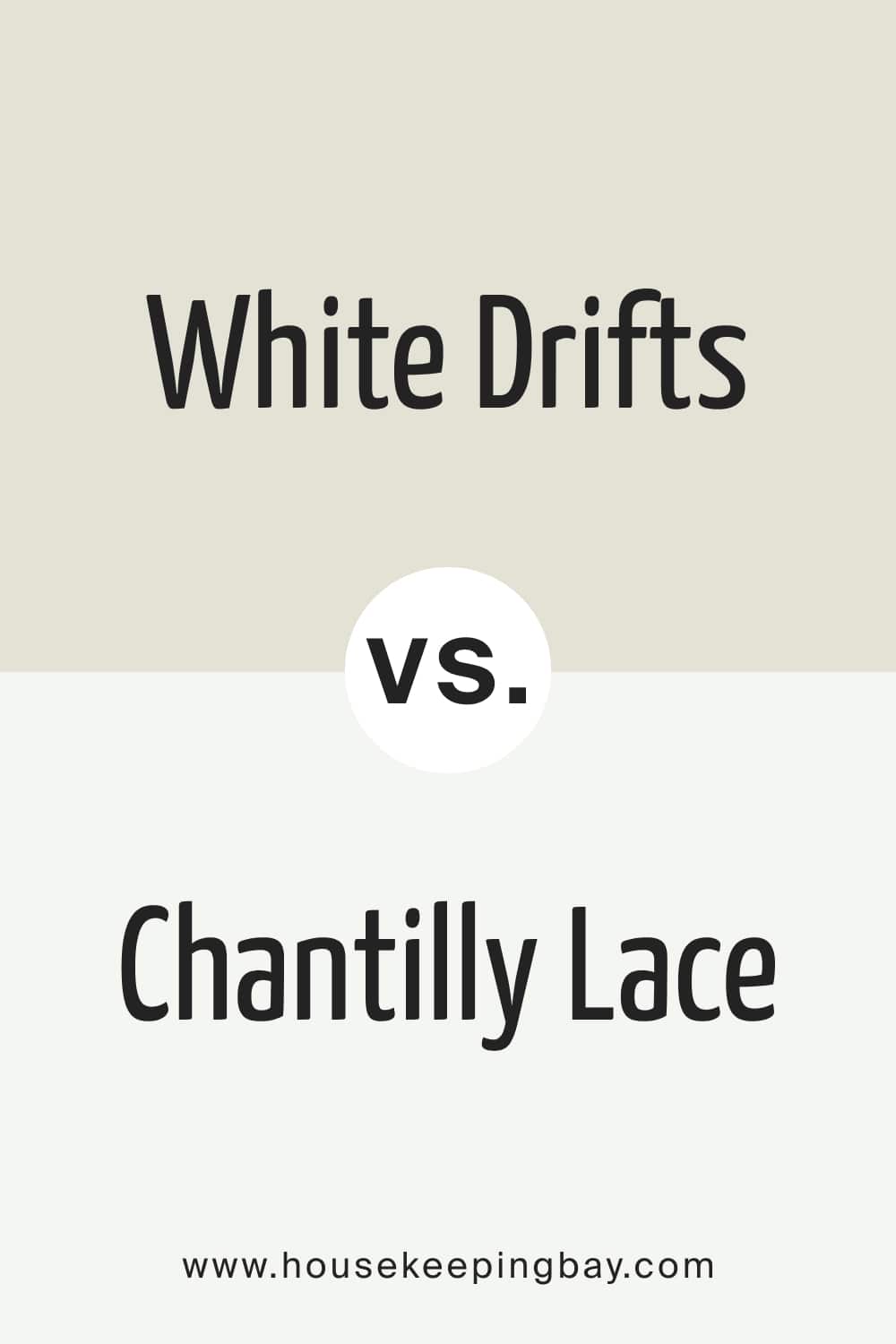 BM White Drifts vs BM Vanilla Milkshake
The White Drifts color looks like a darker version of BM Vanilla Milkshake paint color. These whites are pretty much alike in terms of their undertones, but the intensity of color is different. You can't use them in the same psace but can surely use as substitute colors for each other.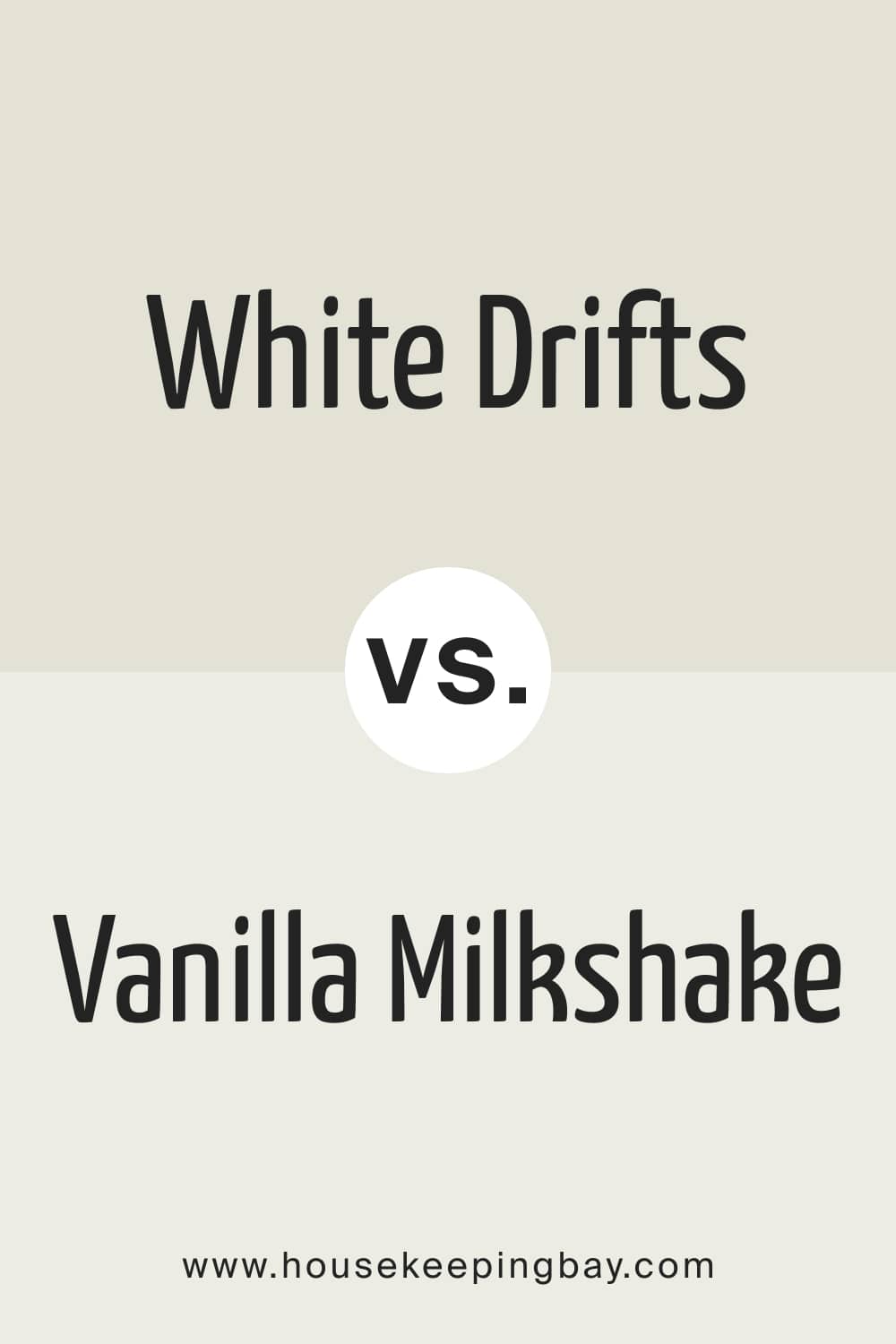 White Drifts vs Going to Chapel
BM Going to Chapel reads a bit cooler than BM White Drifts because this color is a very soft shade of silver with greenish undertones. The overall difference between the two is not very pronounced, so you may want to use them as substitute colors.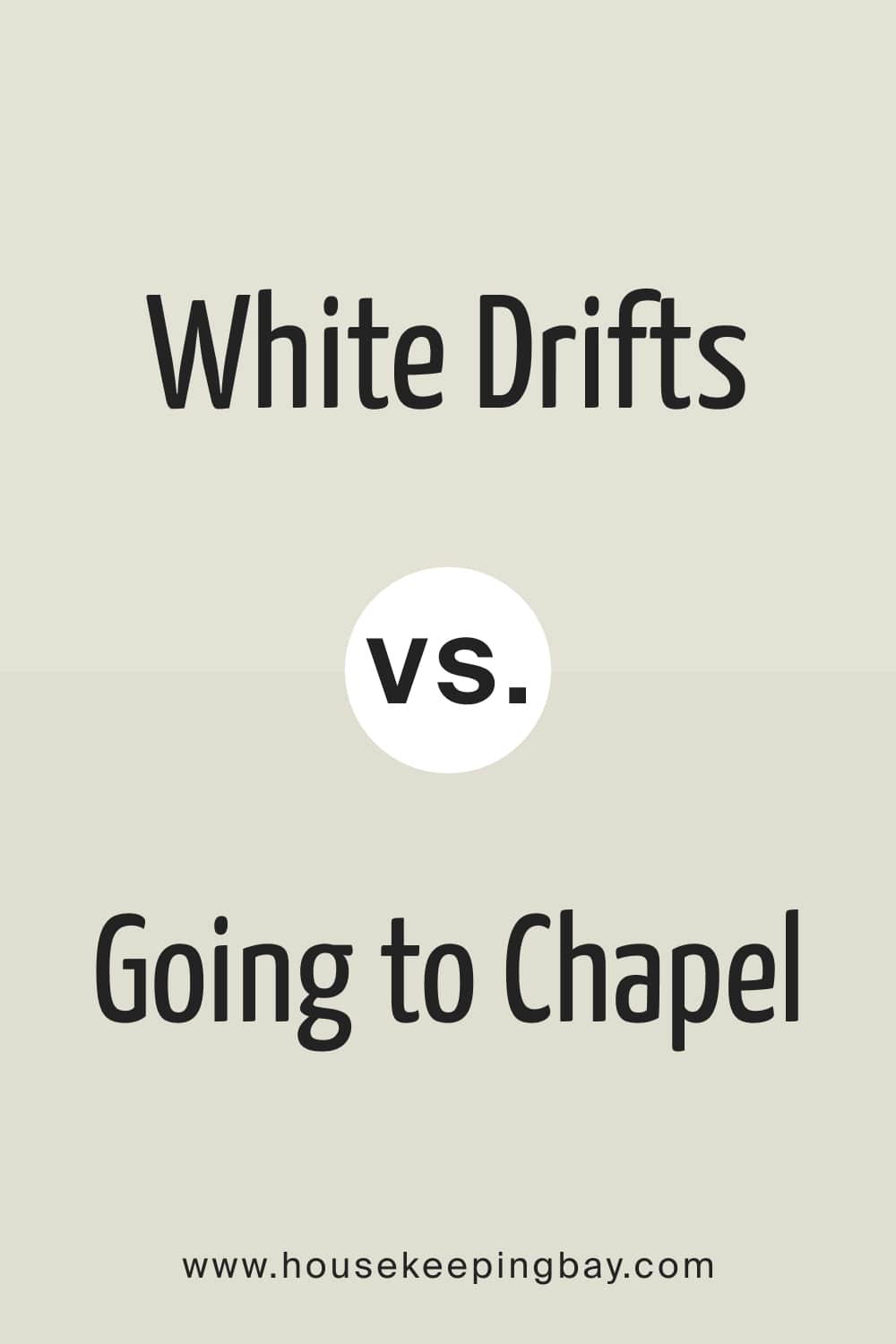 White Drifts vs Iceberg
BM Iceberg is a light blue-gray color that adds a cool and refreshing vibe to a room. Its counterpart is a soft off-white with green-gray undertones. So basically, the two are very distinct. Compared to BM White Drifts, the Iceberg color reads a light blue.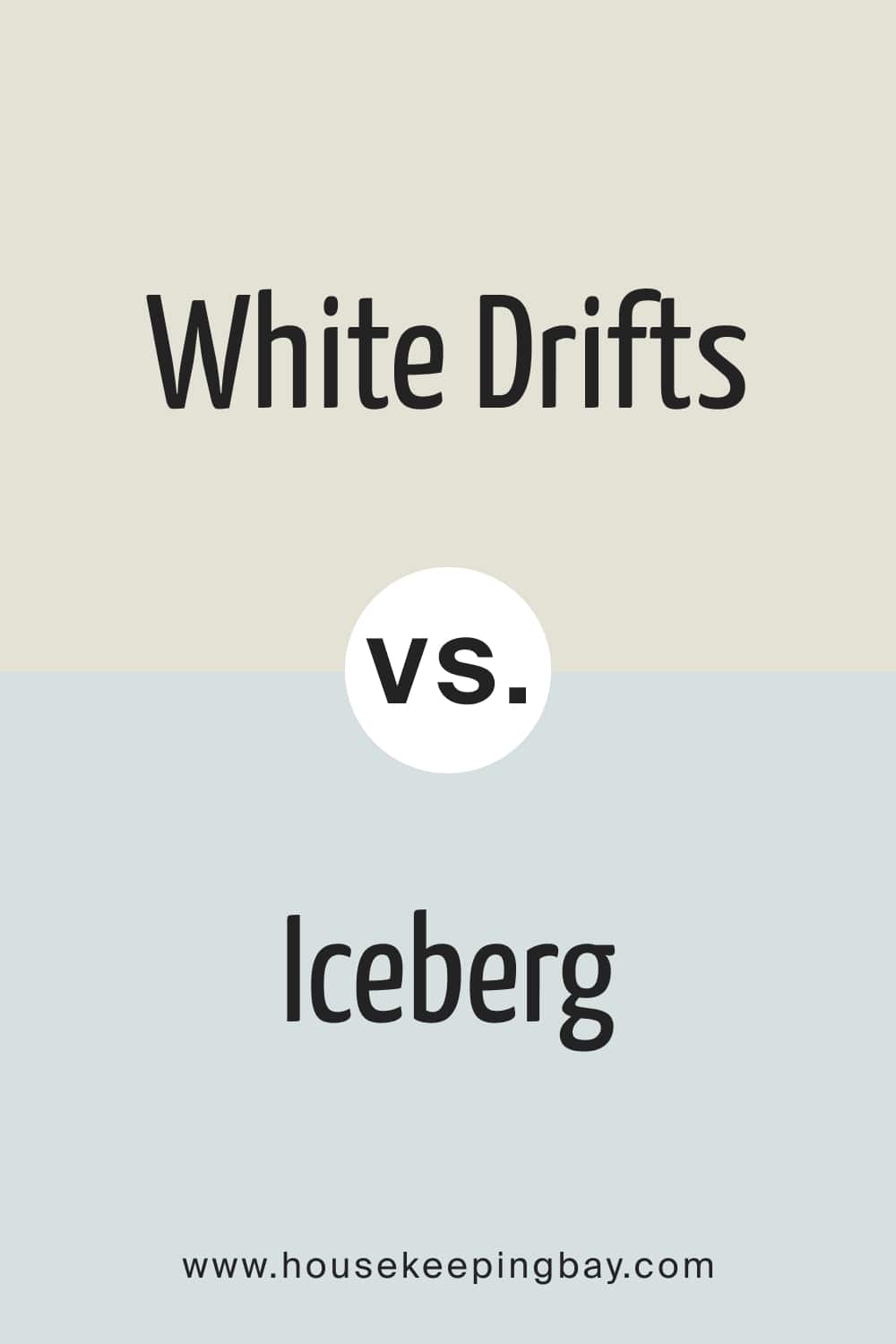 Well, this is all we wanted to share with you on the subject of BM White Drifts color introduction. Now you know what kind of white it is, how it reacts to light, what colors can be used to coordinate it, and in what rooms this color will work best of all.
With all this, you will be able to find the optimal space in your home to use it and incorporate the color wisely into your interior.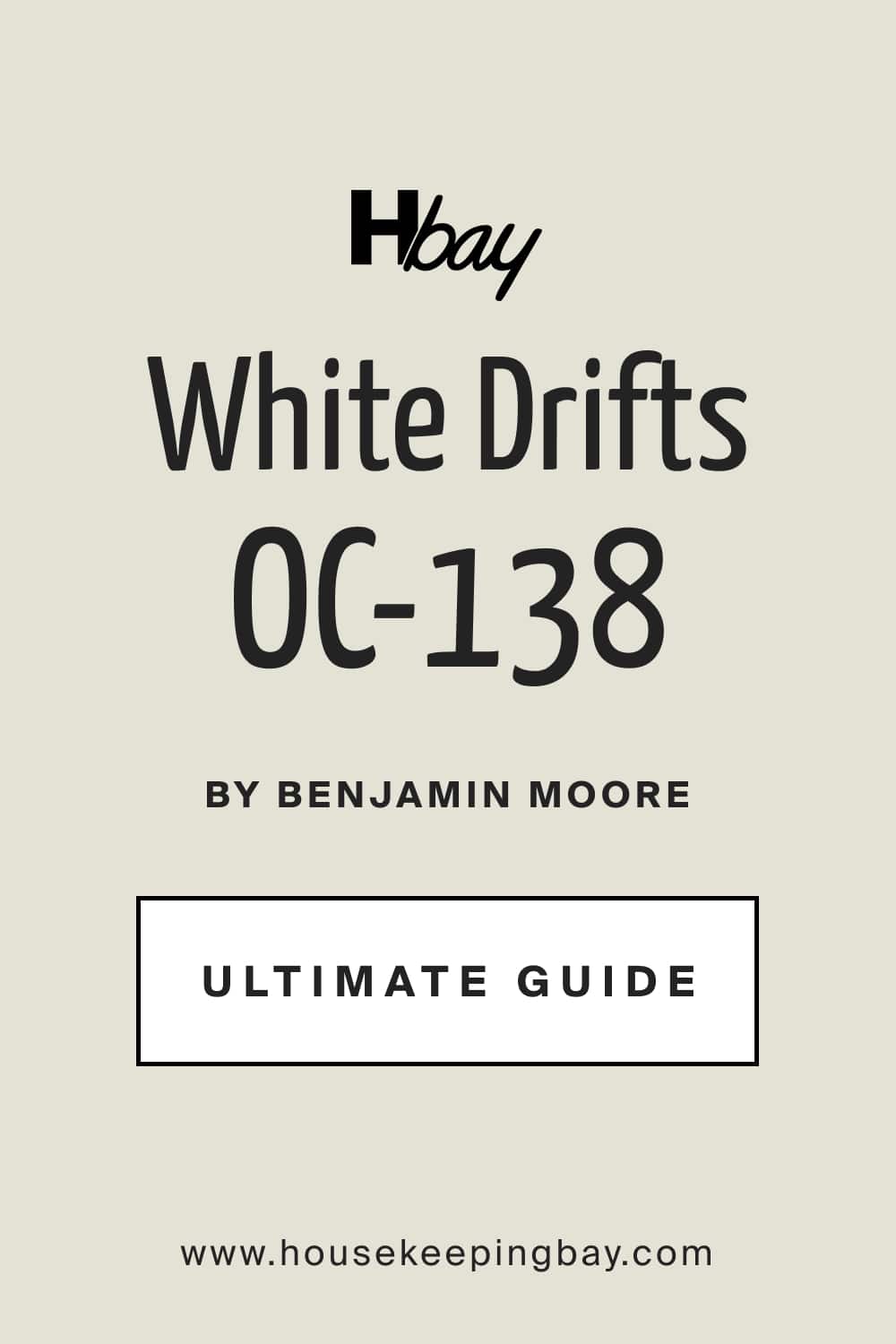 Frequently Asked Questions
⭐Will BM White Drifts work with wooden floors?
Yes, this soft white looks really nicely with wooden textures that highlight its warmth!
⭐Does BM White Drifts look good with cool-toned colors?
Not quite, in fact. The color is warm itself so you'd better pair it with other warm colors.
⭐What color collection does White Drifts color belog?
This soft white is a part of the Benjamin Moore Off White Color Collection.