Along with Sherwin Williams, Benjamin Moore is one of the most popular, and we would even say famous, brands that sell interior and exterior paints for different home renovation projects. And one of the major benefits that makes this brand so appreciated and loved by its customers is the variety of paint colors they offer.
And since it has already been told a lot about the interior paints by the Benjamin Moore brand, today we would like to focus on their exterior paints more precisely.
We will tell you about the most popular Benjamin Moore exterior paint colors, but this is not all that we have prepared for you today! You will also learn about their dark color palette, as well as the yellow colors that your facade will surely win from.
In addition, we will share a few tips on what paint colors by this brand to choose for painting your greenhouse, lake house, or the ranch house.
And finally – a cherry on our today's cake! – you will learn what paint colors by Benjamin Moore will be better than others in case you need to paint over the red brick wall!
So stay with us, get all your attention, and read on. We have prepared a lot of interesting information for you, folks!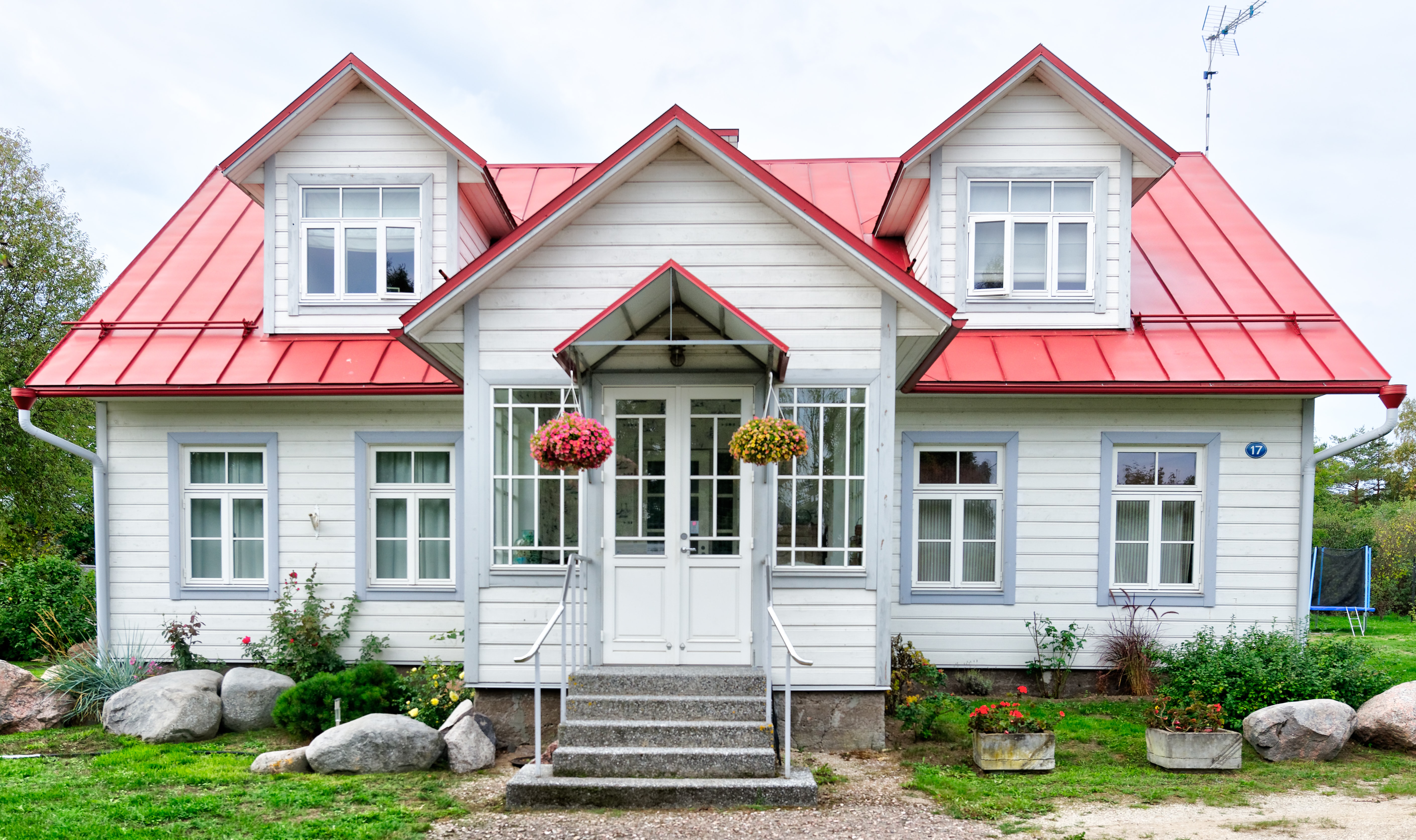 Dark Benjamin Moore Exterior Paint Colors
It may seem somewhat unusual to you, but dark colors are getting more and more popular as exterior colors during the last several years. And honestly speaking, we do love this trend!
Dark facade looks reserved and at the same time elegant, but surprisingly, that darkness does not make it look gloomy!
This is why we decided to provide you with the list of the most popular dark (soft black and dark gray colors in particular) exterior paint colors by the Benjamin Moore brand.
They can basically be used both for the facade walls and for your front door, and since they are all soft blacks, it means that you can use them with almost any color palette.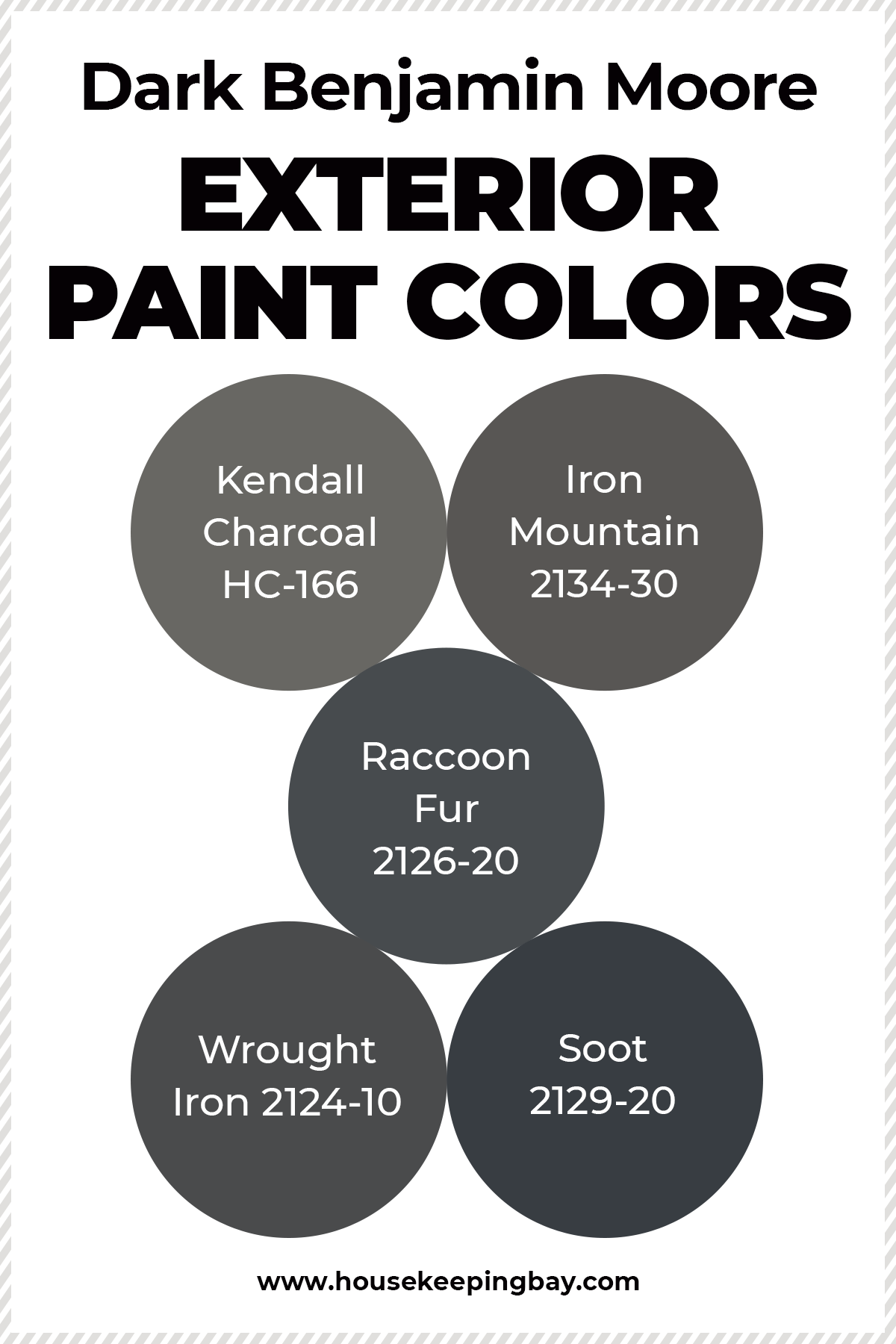 Kendall Charcoal HC-166
Kendall Charcoal HC-166  is very versatile. First of all, it is a typical representative of Benjamin Moore soft black colors. The brand itself calls this color a versatile neutral that works well with most color schemes.
That means you can combine it with pretty many colors and still win!
Also, Kendall Charcoal has another benefit that you will definitely appreciate! Since this shade leans more towards warm, it would be a beautiful exterior and interior paint color as well! So why not get a little bit darker?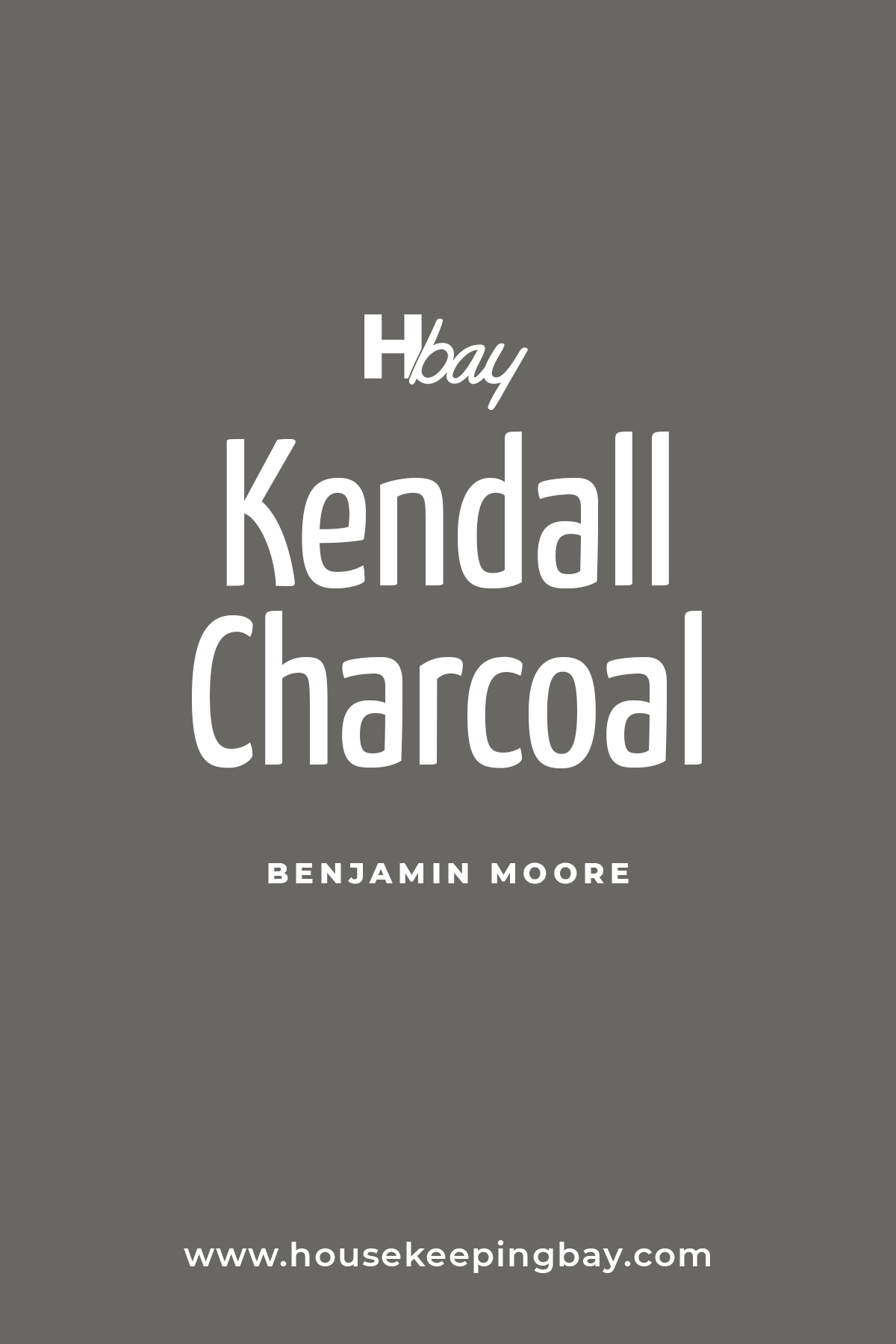 Iron Mountain 2134-30
This color looks absolutely gorgeous on any facade! Iron Mountain is one of Benjamin Moore's exterior gray paint colors. It is a bold gray that looks astonishing when paired with white trims or any white accents (no matter indoors or outdoors).
And if you have a lot of greenery in your garden around the house, do consider this color since this deep gray that looks almost like black will create a breathtaking contrast with the deep green of the plants!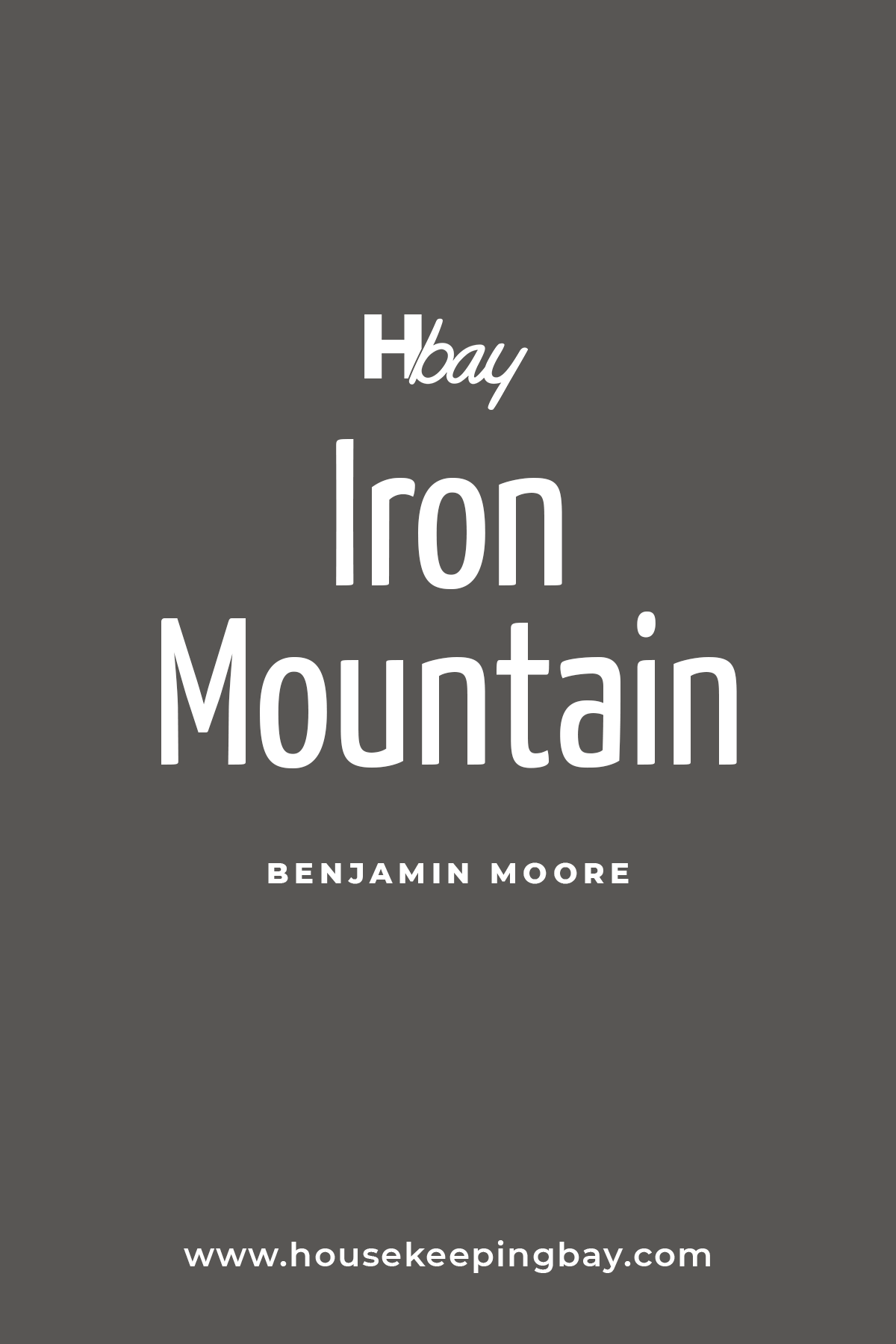 Raccoon Fur 2126-20
This color is another wonderful option for those who are tired of bright and light colors on their walls, no matter interior or exterior.
Raccoon Fur by Benjamin Moore is basically a black color, but it is not that jet black at the same time.
And the slight hint of blue undertones makes it absolutely stunning on any facade!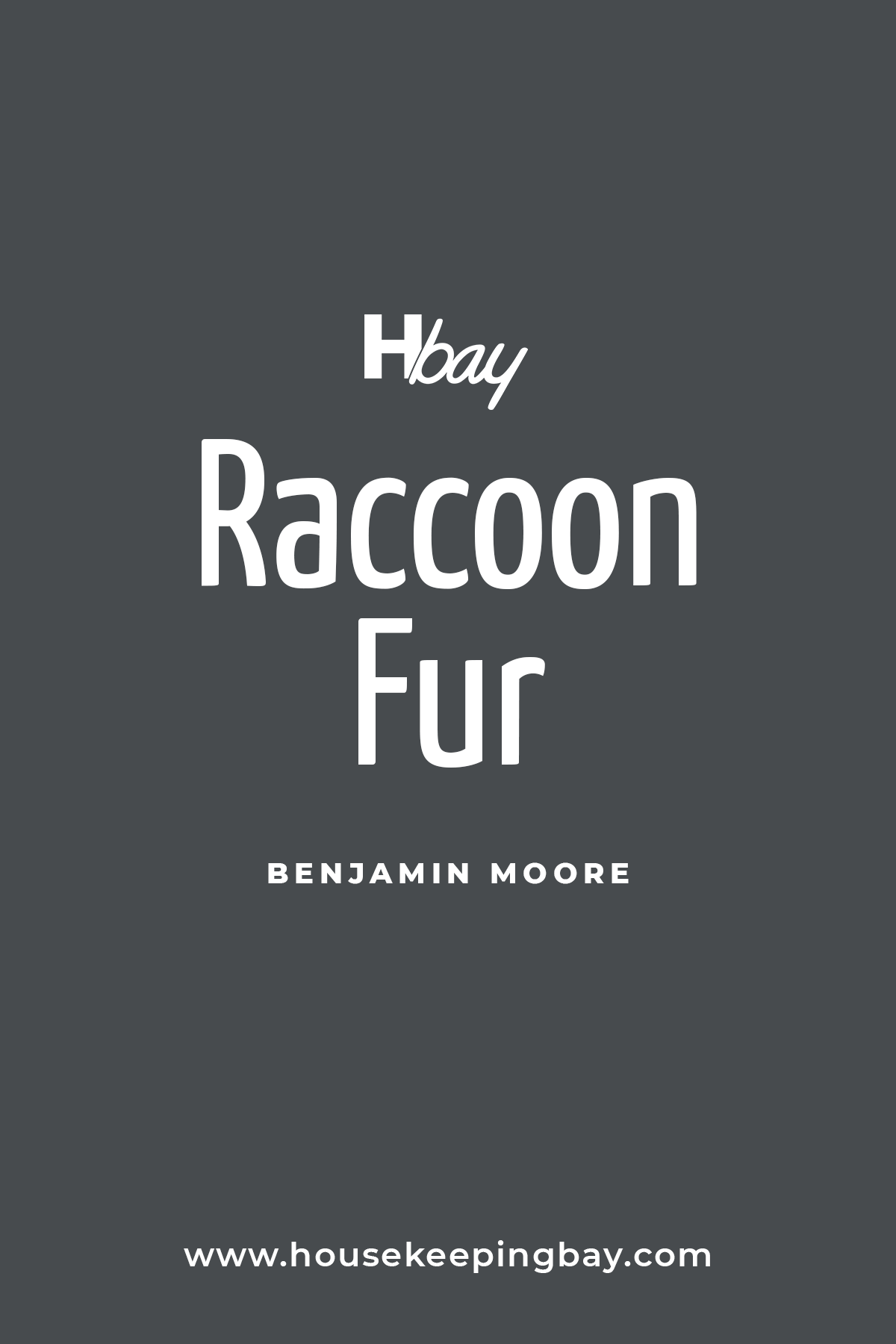 Wrought Iron 2124-10
Are you looking for perfect Benjamin Moore exterior paint colors for your front door? Then we strongly recommend you pay attention to this astonishing color! Wrought Iron is black, however, you will never call it a flat black!
Its soft, muted, and warm color makes it look very beautiful on any surface, but on a front door, it will be especially good.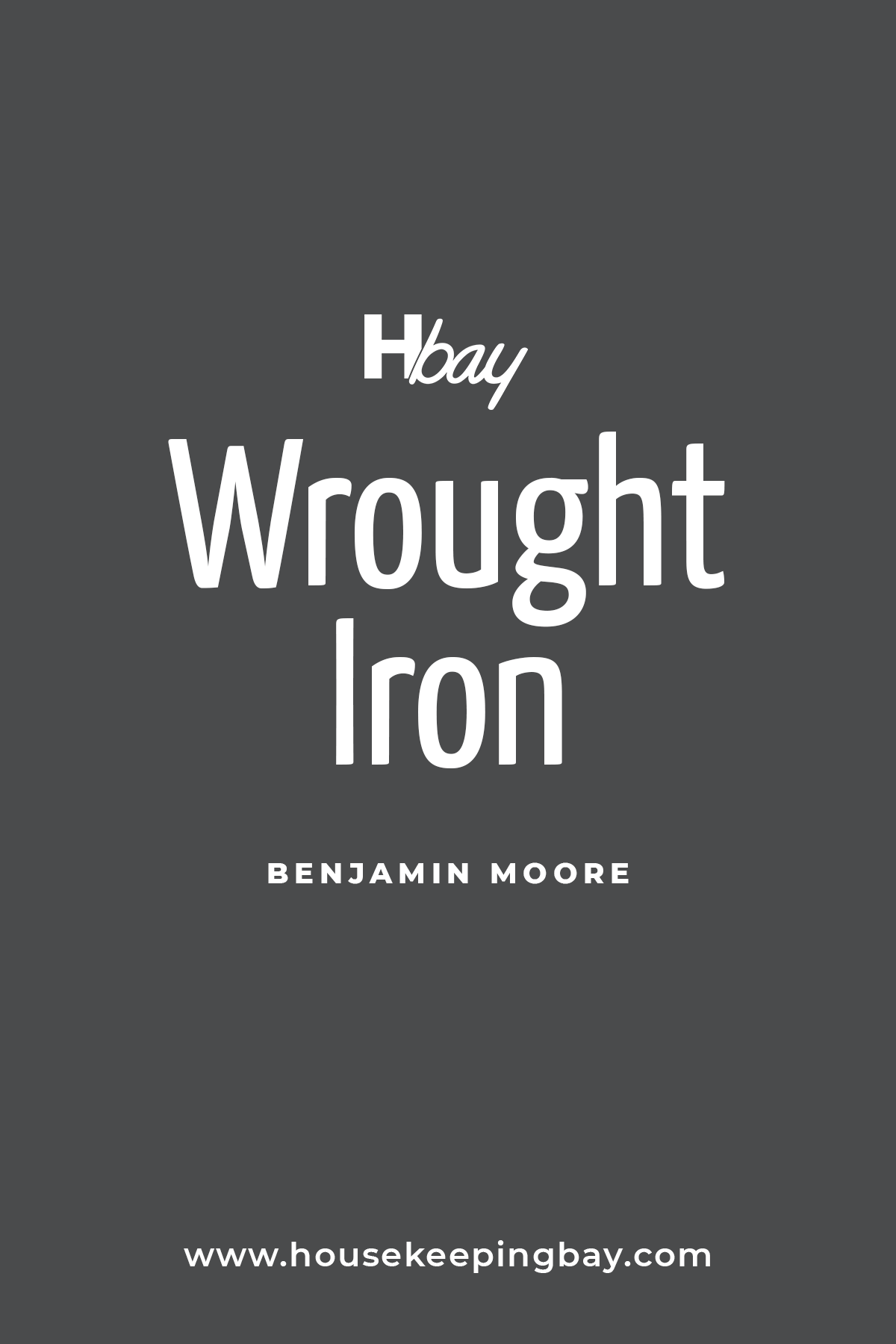 Soot 2129-20
If you are looking for a bit cooler shade of dark, take this black color by Benjamin Moore into your close consideration. Soot is another versatile paint by this brand that can be successfully applied both on the exterior and the interior walls.
To be precise, it is not even black, we would rather call it a gray-black, moody color with a slight hint of coolness. However, you can't call it too cold at the same time!
We agree that black paint may seem quite a specific color choice for your home renovation projects.
However, if you are not afraid of trying something completely new, consider using one of these colors!
They will make your home look completely new from outside!
Yellow Benjamin Moore Exterior Paint Colors
Yellow is another paint color that remains rather popular through decades and even centuries as a facade paint color. This is why Benjamin Moore's yellow exterior paint colors are so popular! From rich and decadent golden tones to pale and buttercream hues, yellow anyway lifts our spirits and provides warmth and comfort!
Using yellow actually makes sense.
This color (well, the majority of its shades, let's specify that) will make your house's facade look more vivid and bright. Besides, the brightness of yellow is perfect for the areas where you have many rainy or just cloudy days and not enough sunlight.
This is why we decided to share a collection of the most popular and widely used yellow paint colors by the Benjamin Moore brand. We collected them in groups so that you could easily define whether you need lighter or more intense shades.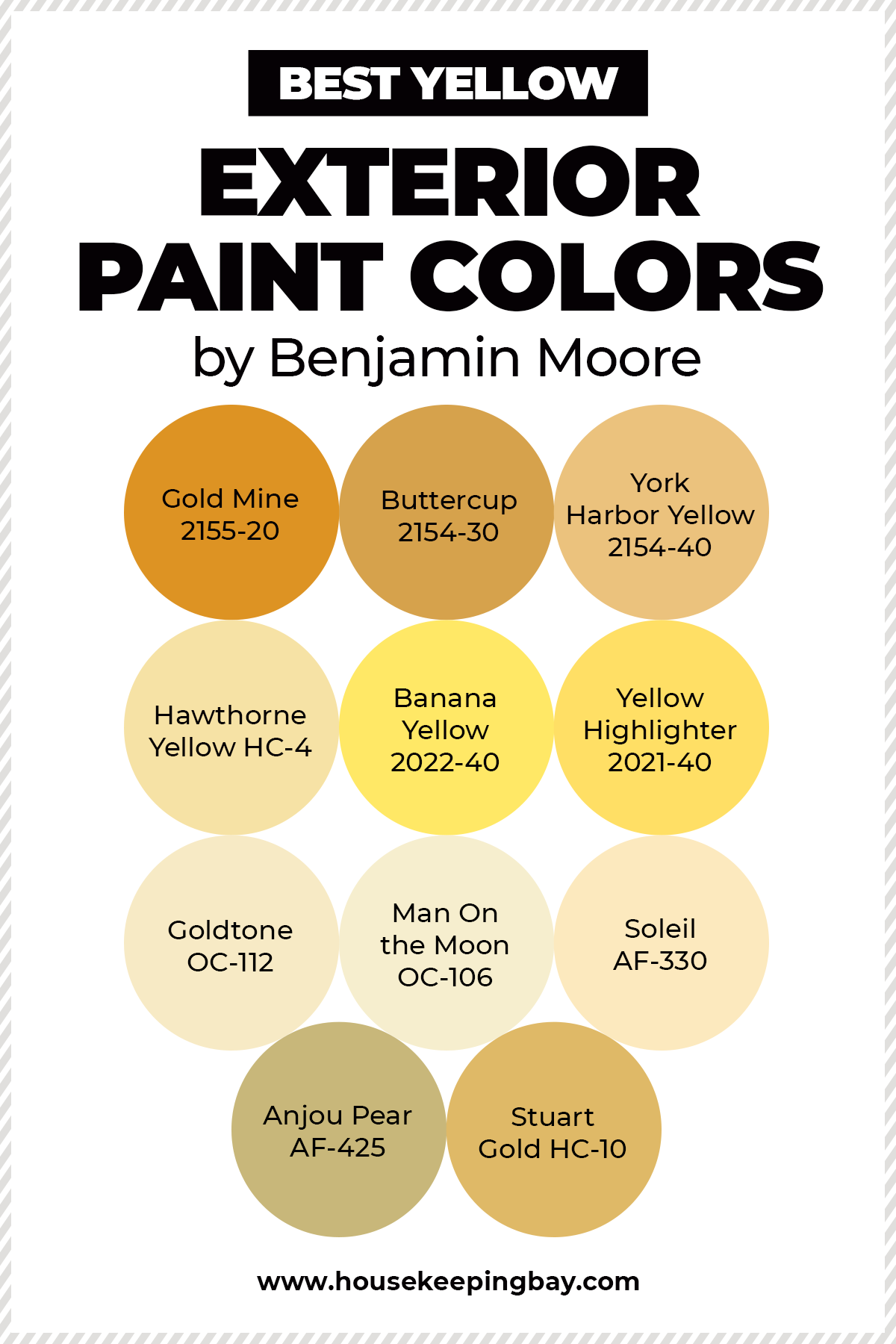 Golden Yellows By Benjamin Moore
Bold yet inviting, golden and mustard yellow paint colors by the Benjamin Moore brand will make any house's facade way more noticeable and outstanding! Among such paint colors you should pay attention at:
Gold Mine 2155-20
Buttercup 2154-30
York Harbor Yellow 2154-40
They will add zing to any house, and if you want to pair these bright and vivid yellows with more subtle and calm neutrals (let's say, for the trims), you should take into consideration such colors as Edgecomb Gray HC-173 or Shaker Beige HC-45.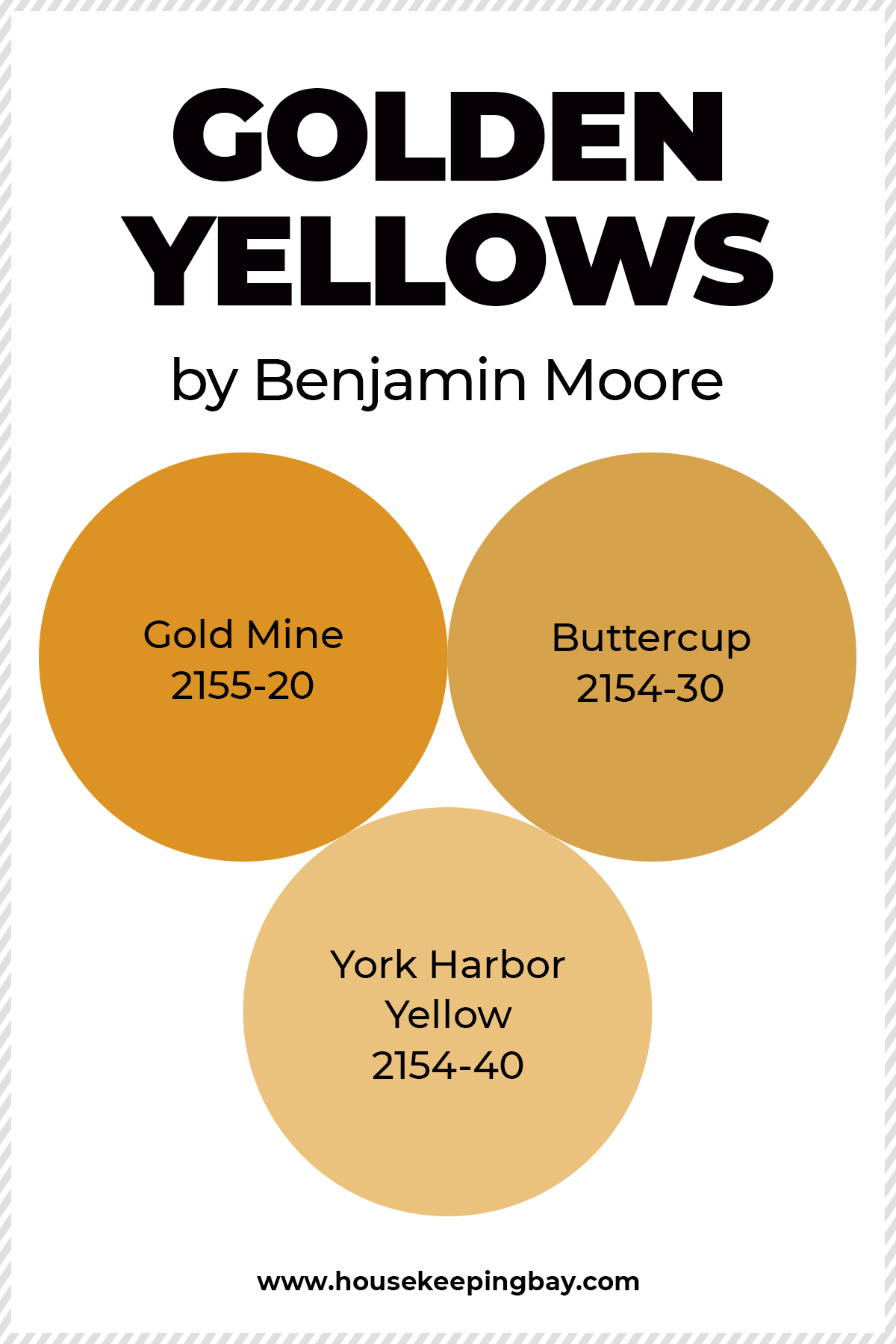 Subtle Yellows By Benjamin Moore
If you are looking for a more calm yellow paint color to apply onto your exterior walls, consider more subtle options from Benjamin Moore brand.
Hawthorne Yellow HC-4
Banana Yellow 2022-40
Yellow Highlighter 2021-40
They are less intense in comparison to the gold yellows we described above, and besides these ones will pair perfectly with the same subtle and cool grays and even with wooden elements.
Whites will also look great if paired with any of these colors, only make sure you choose the correct white shade since this color is extremely tricky when being differently lit!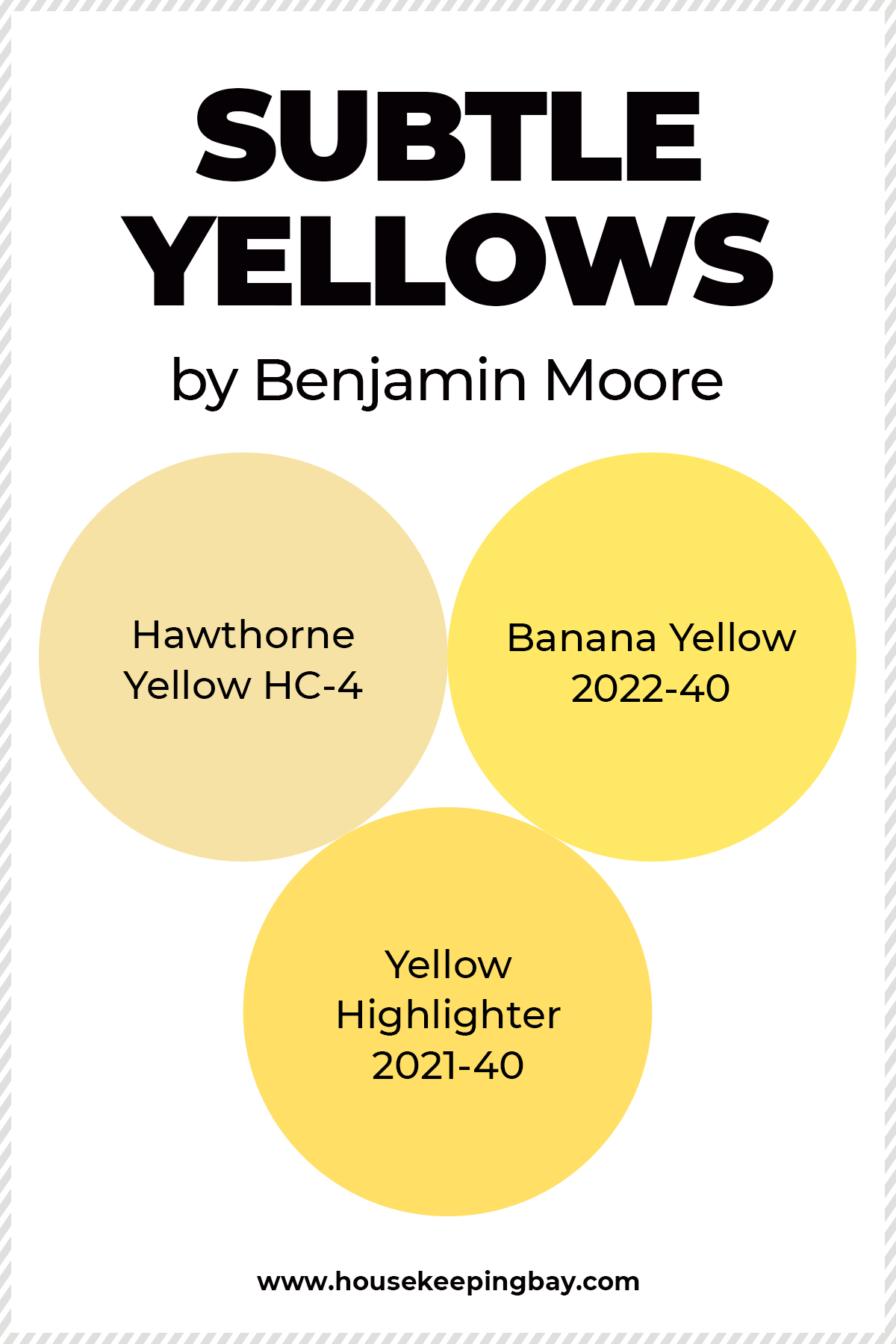 Pale Yellows By Benjamin Moore
Finally, if you don't want your house to shine like the sun, you might want to opt for a very pale shade of yellow to paint the exterior walls.
And if this is what you are looking for, we recommend you consider such yellows by Benjamin Moore as Goldtone OC-112 or Man On the Moon OC-106, as well as Soleil AF-330 and Anjou Pear AF-425.
This famous brand even has a perfect yellow paint color for applying onto your front door! In case you are going to have the entire house yellow, including its front door, try to use Stuart Gold HC-10 yellow paint color.
It will give the facade that sunny style and will make the entire house look more expansive!
Besides, it is a great way to give everyone a clue about the upbeat personality of the house's owner!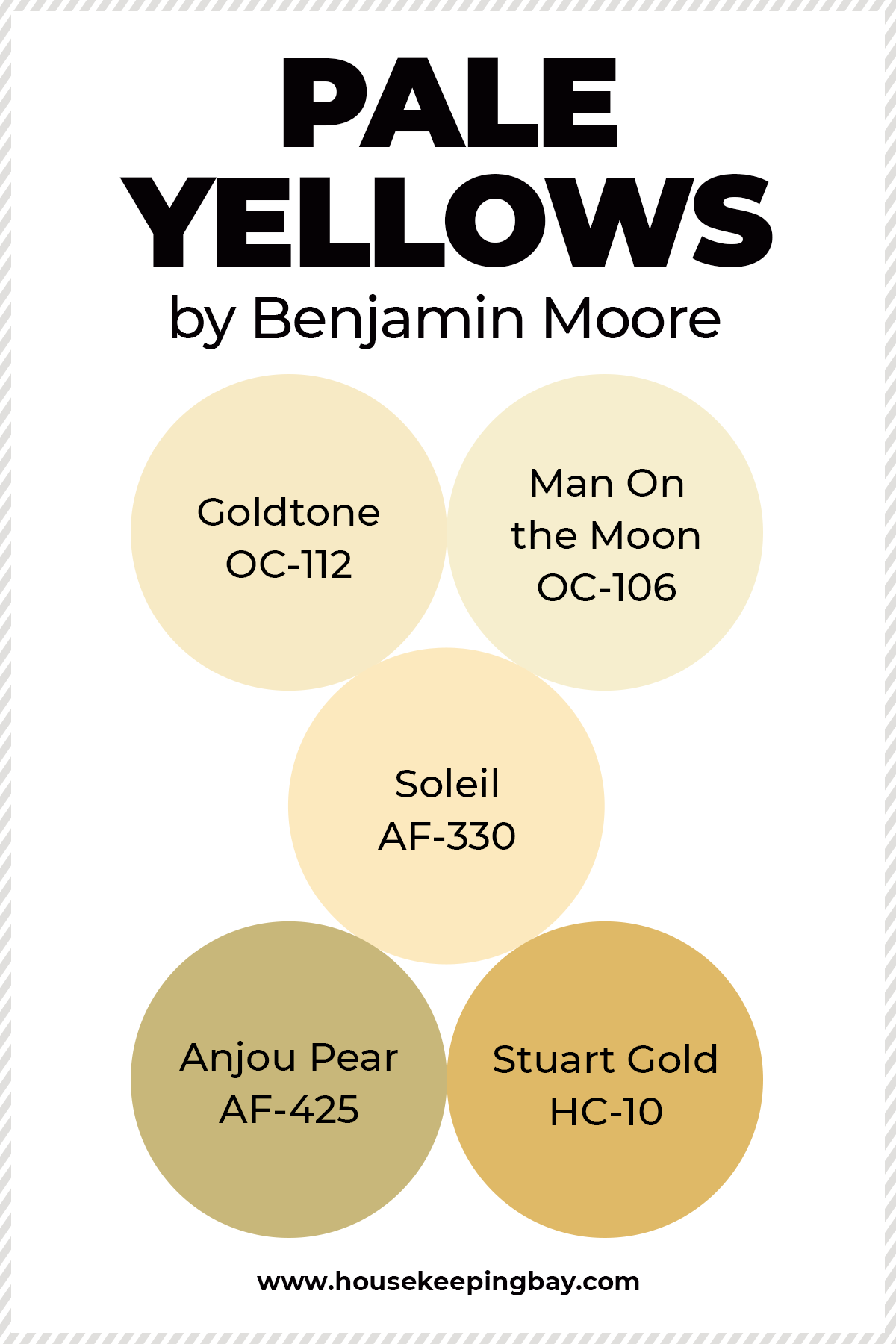 So, as you could already guess, yellows are perfect not only for the room walls, but also for our facades. So if you would like to make your house look more cheerful, consider this color.
And now let us familiarize you with a few most popular Benjamin Moore exterior paint colors that you will definitely like and enjoy!
Home Exterior Painting Project Tips from Sharon Grech | Benjamin Moore
Creamy White OC-7
This color is one of the best Benjamin Moore exterior paint colors. This paint color can be described as a pale, subdued, tarnished yellow with a khaki undertone.
This color is very versatile in addition. Even though it is frequently used as a color for the interior rooms (nursery rooms in particular), Creamy White will also look great on your exterior walls.
So if you are looking for a paint color that is warm enough but at the same time it is not too bright and not too pale, take Creamy White by Benjamin Moore into consideration. In addition, it pairs exceptionally well with mid tone woods.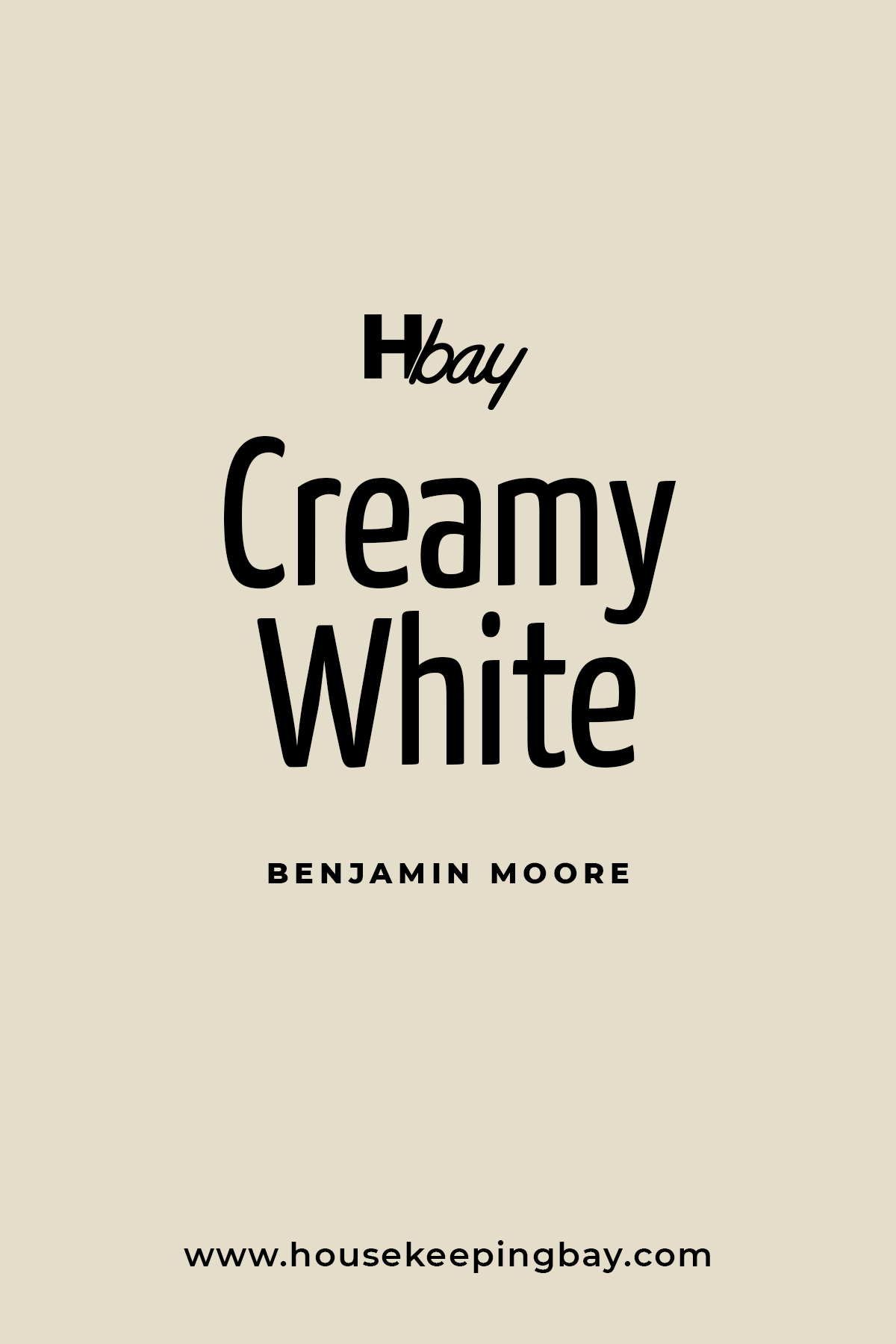 Navy Blue HC-154
Benjamin Moore exterior blue paint colors are known for being absolutely beautiful, and besides, the rich color palette makes it possible to choose the shade that will suit your facade ideally.
As for the Navy Blue, this color is literally a timeless classic!
Its deeply saturated shade reminds of maritime traditions, and since this color is perfectly paired with whites and certain shades of gray, you can feel free to combine them as you wish to create an ideal combo for your house's facade.
By the way, this color will look awesome on the interior walls as well, especially when combined with brassy or gold elements, so in case you realize you can't stop painting with navy Blue, don't hold back and go ahead!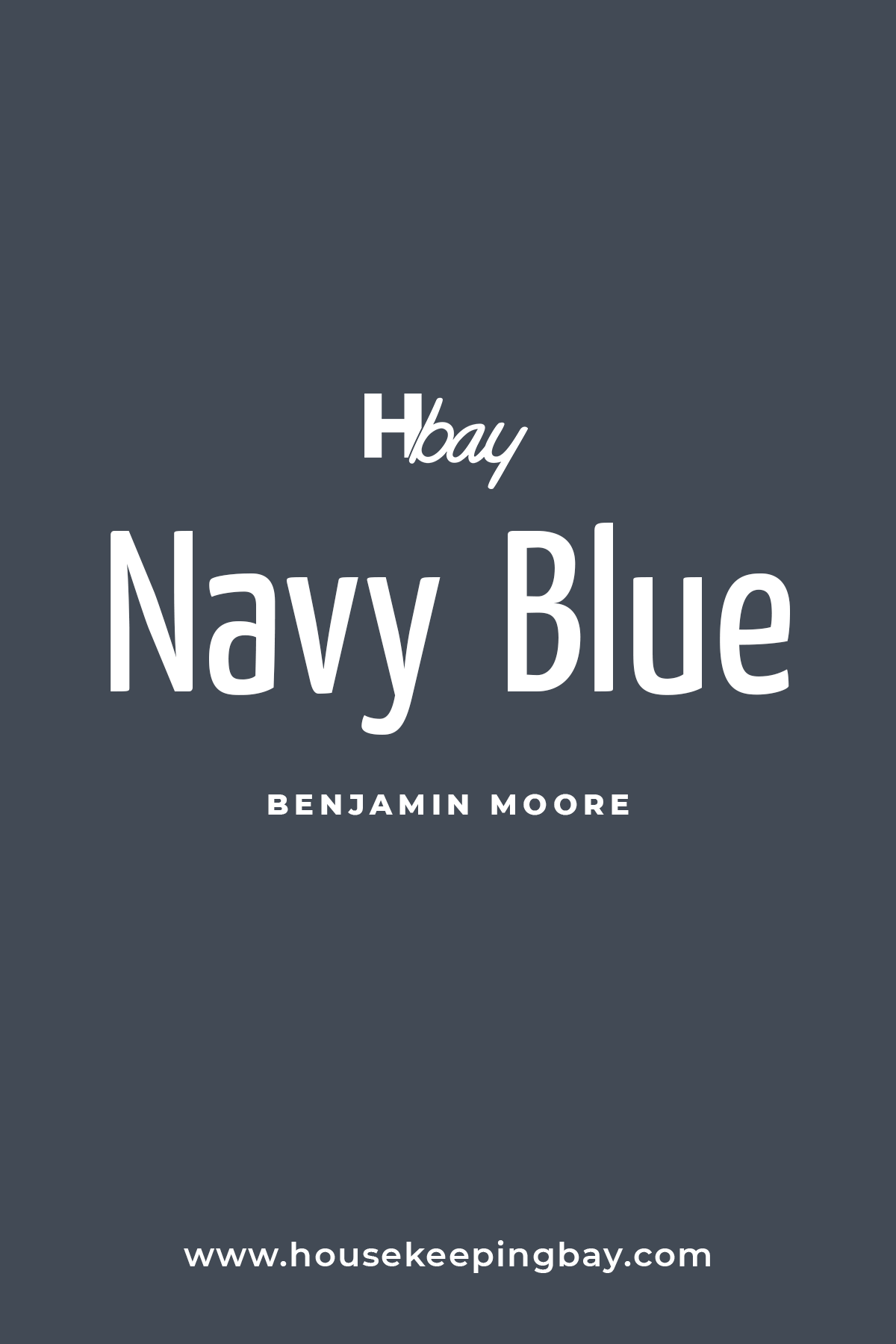 Revere Pewter HC-172
This color is one of the most popular Benjamin Moore exterior paint colors that is also successfully used for interior painting projects. It is a light gray with warm undertones, and if applied onto the exterior walls of the house, it will create that unique and unifying look that calms and restores.
Revere Pewter looks especially harmonious when being applied on the walls of a house that is surrounded by greenery, for instance, bushes and trees. Since it is a member of the greige paint color family, this color is rather versatile but also tricky at the same time.
Due to its undertones, it may play visual tricks on you depending on the lighting around, so consider this aspect when choosing this color for your house's facade!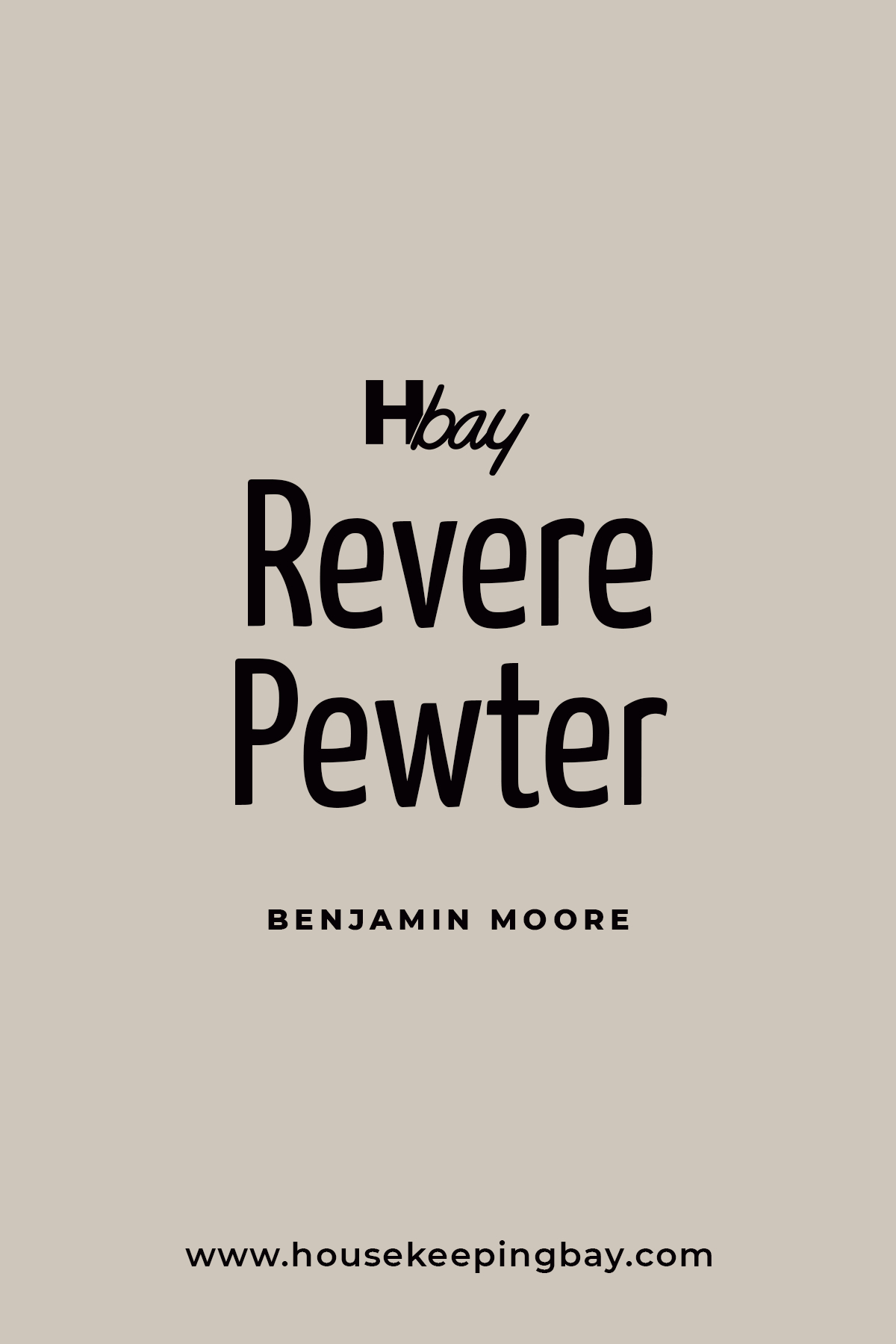 Chelsea Gray HC-168
Chelsea Gray is a medium dark warm gray paint color with some brown notes mixed in it. It can also be considered a great neutral gray, only you need to remember that it also has a very slight hint of greenish undertone that can emerge suddenly in certain types of lighting.
All this makes it possible for this color to go with many other colors which will give you lots of choice when it comes to decorating.
This color can work exceptionally well on the exterior of the house.
Only take into consideration that it can look much warmer than you expected of it, especially if you have south-facing exposure or afternoon western light!
In addition, you should always keep in mind that passive green undertone that this color has!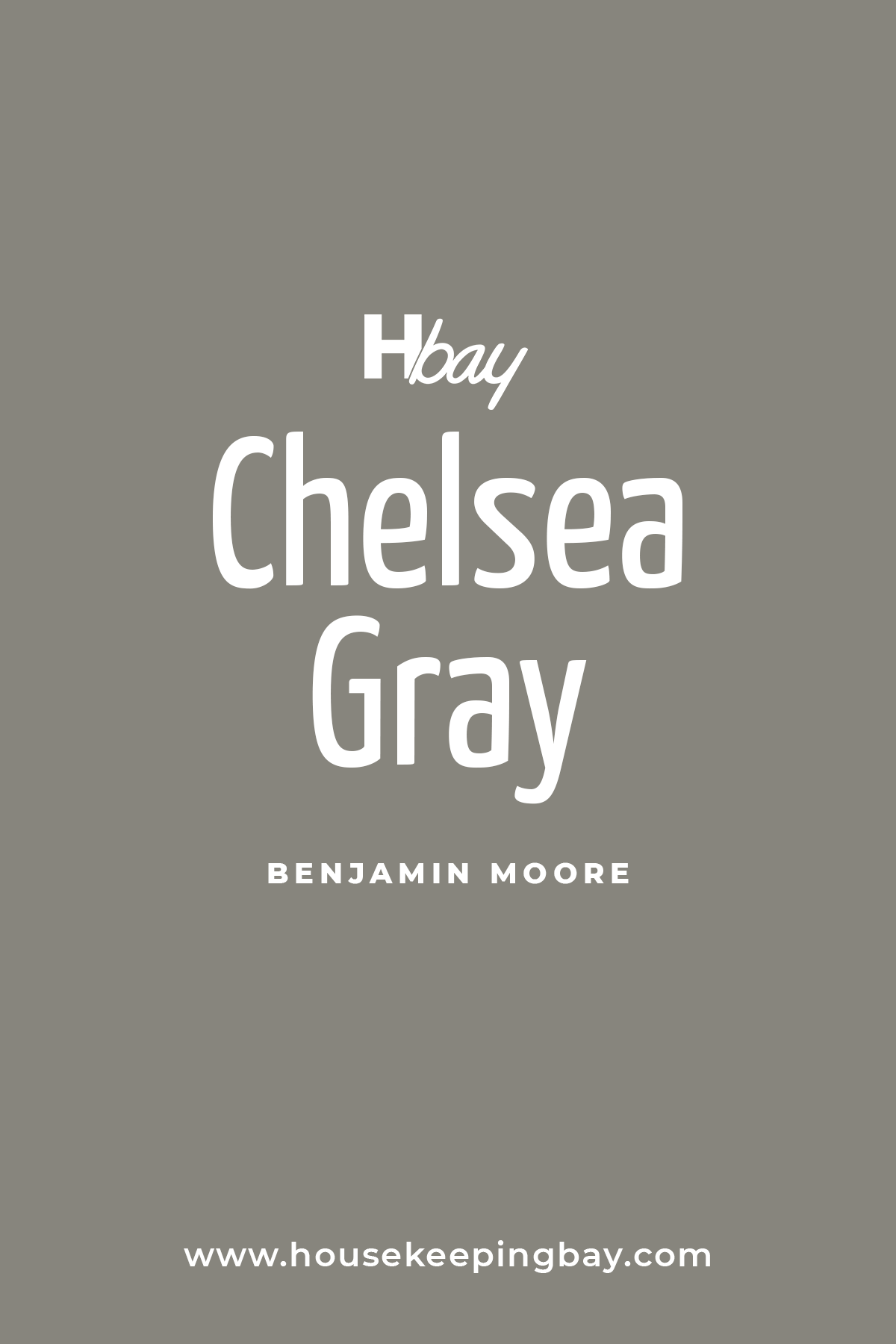 Beige
Beige colors are presented by multiple variants from the Benjamin Moore brand.
You can find both darker and lighter shades on this palette, only we would like to warn you: when working with beiges, do please note that this color may be rather tricky depending on the type of lighting!
So if you don't want your house to look muddy or too dark from outside, consider using beiges that will look more or less the same despite the light around:
Greenbrier Beige HC-79
Alexandria Beige HC-77
Grant Beige HC-83
Shaker Beige HC-45
and several others.
Beige usually looks very nice on a facade since it gives the home that desired cozy look. Besides, beige shades are paired very well with white trims, and this color combo looks really great and oldschool!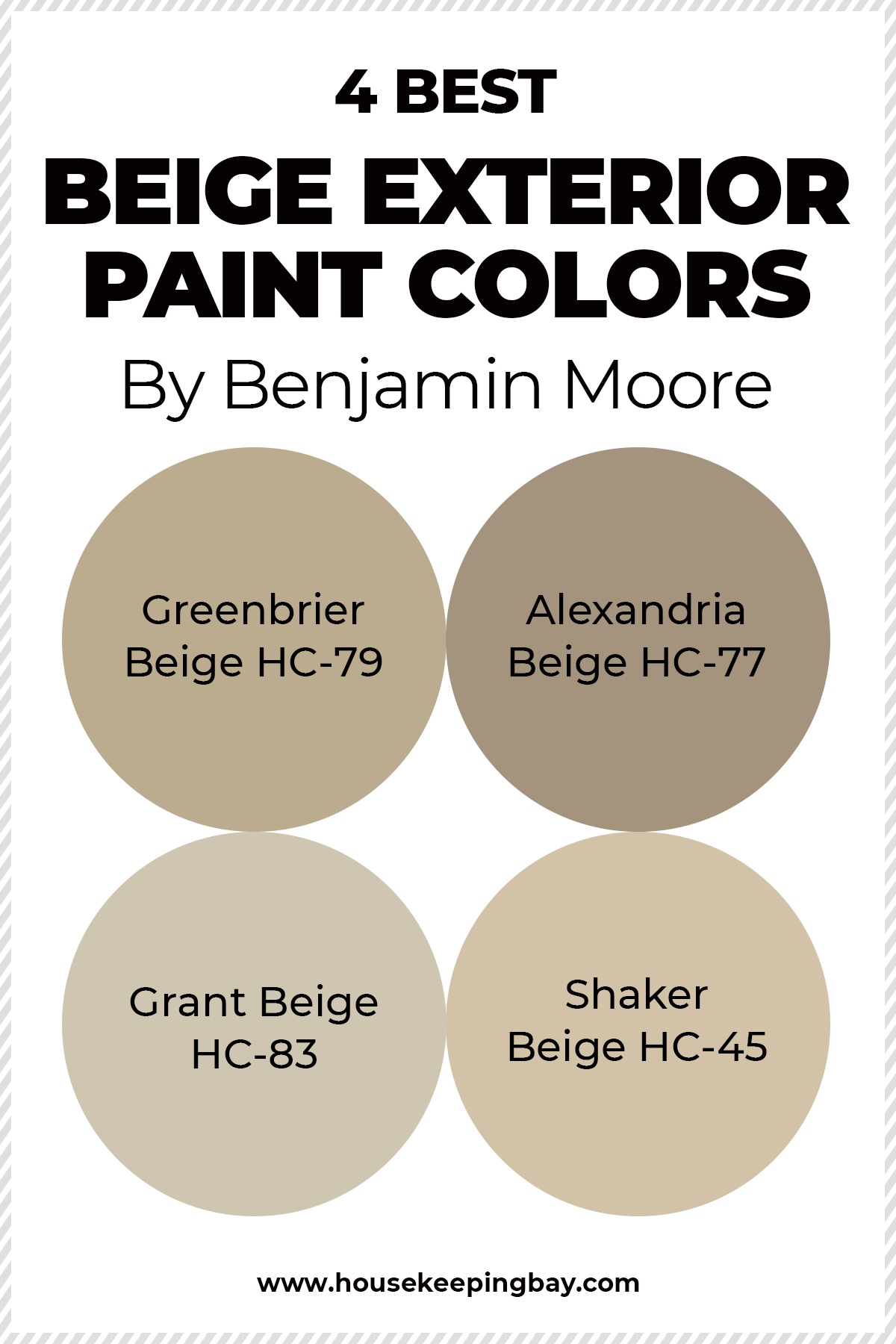 Swiss Coffee OC-45
Swiss Coffee OC-45 is part of the Off-White Color collection by the Benjamin Moore brand. It is a neutral off-white, however, it does lean a little warm.
This color is also extremely versatile since it will look the same gorgeous on the exterior walls of the farmhouse, as well as on a midcentury charmer.
And since this color is not cool, it creates a look that is very pleasant to the eye. So if you are in search of a warm and calming paint color to apply onto your facade, consider this option for sure.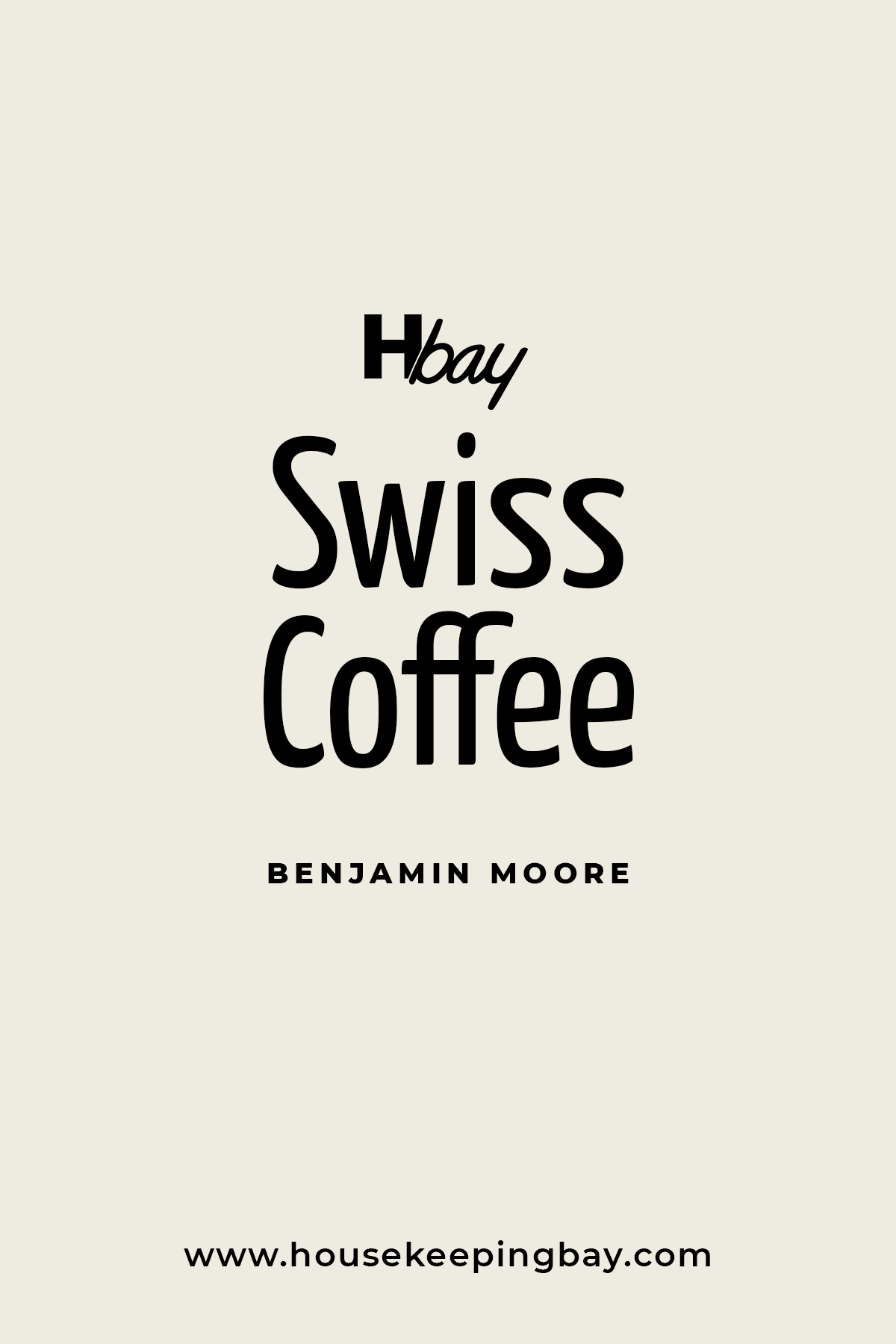 Greige
Greige is a type of color that combines the features and characteristics of both gray and beige colors in one. However, when talking about greige wall paint colors, you need to keep in mind that greiges are rather tricky! That's because of their undertones that can sometimes be quite unexpected.
Benjamin Moore has plenty of really nice and all-purpose greiges, many of which can be used both on interior and exterior walls.
Nevertheless, if you do make a choice and decide to paint your facade greige, consider taking the light you have outdoors into consideration.
Sometimes, a nice and subtle color may turn out to be muddy or reveal some unwanted undertones if there is not enough light or if there is, on the contrary, too bright light outdoors.
This is why we recommend you Benjamin Moore exterior house greige paint colors that will look better than others due to their universal color scheme:
Classic Gray OC-23
Grant Beige HC-83
Feather Down 953
Natural Cream OC-14
Wind's Breath OC-24
Collingwood OC-28
Some of these colors lean more towards beige shades whilst others are closer to typical greiges, and some of them have rather prominent gray undertones. And since you have both lighter and more intense colors on this list, you can easily choose which one will look best on your house's facade.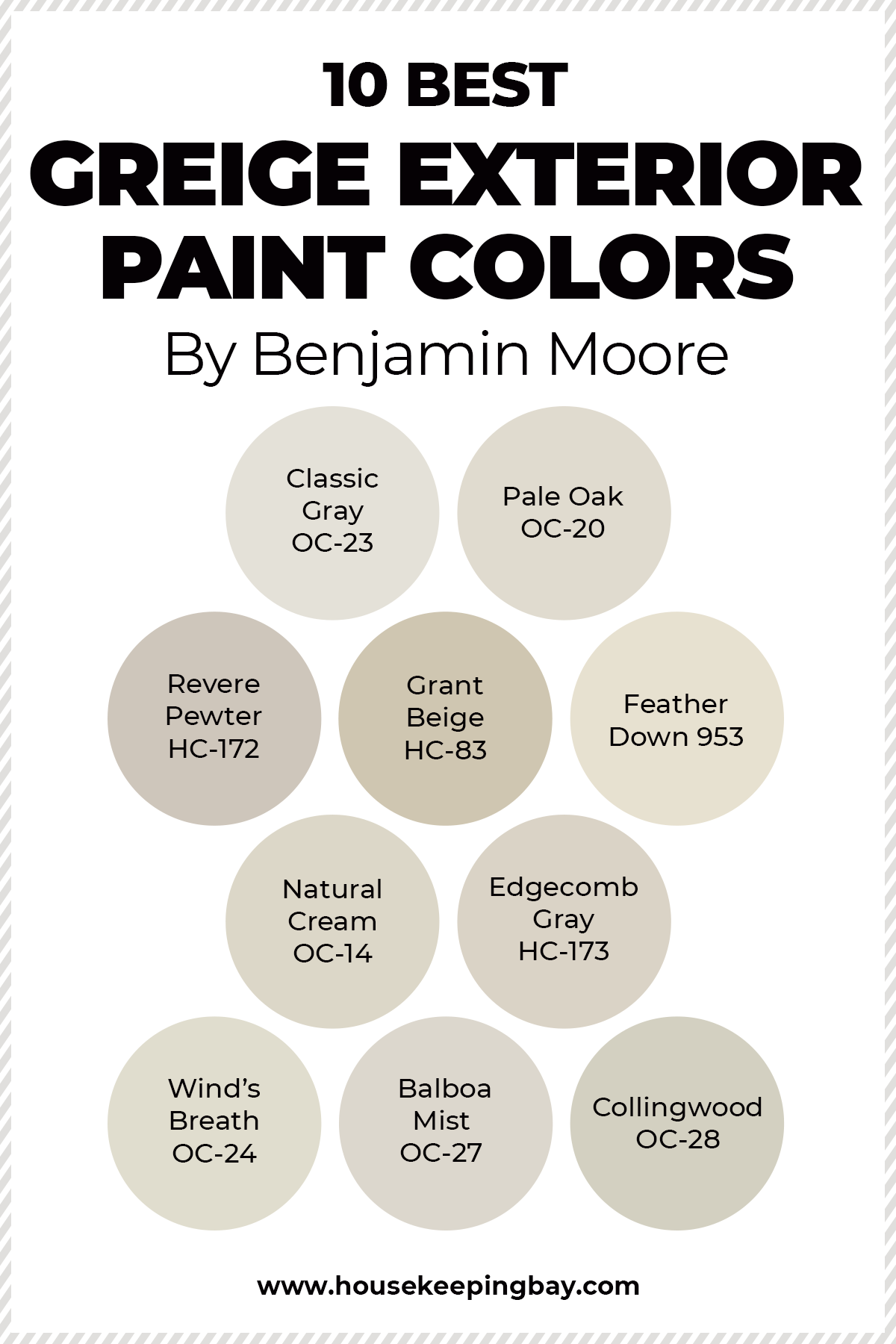 Related: 13 Best Greige Paint Colors. Ultimate Guide
Exterior Paint Colors For Lake House
When you finally realize that you need to repaint your lake house's exterior walls, you might feel stumbled because you don't know exactly what color to use.
Well, since the majority of lake houses are located close to the water, and there is also a lot of greenery around them, you might want to choose a color that will fit into this natural green-and-blue color palette!
And since we are reviewing the exterior paint colors by the Benjamin Moore brand today, we decided to provide you with the list of the most suitable exterior paint colors that will look astonishing on your lake house!
Newburyport Blue HC-155
Boothbay Gray HC-165
Navy Blue HC-154
Raccoon Fur 2126-20
Wrought Iron 2124-10
Hale Navy HC-154
As you can see from the list, dark gray, black, and navy blue shades are the leading ones when talking about the best color for the lake house facade. And since all these colors pair well with the majority of whites, you can use white paint for the trims.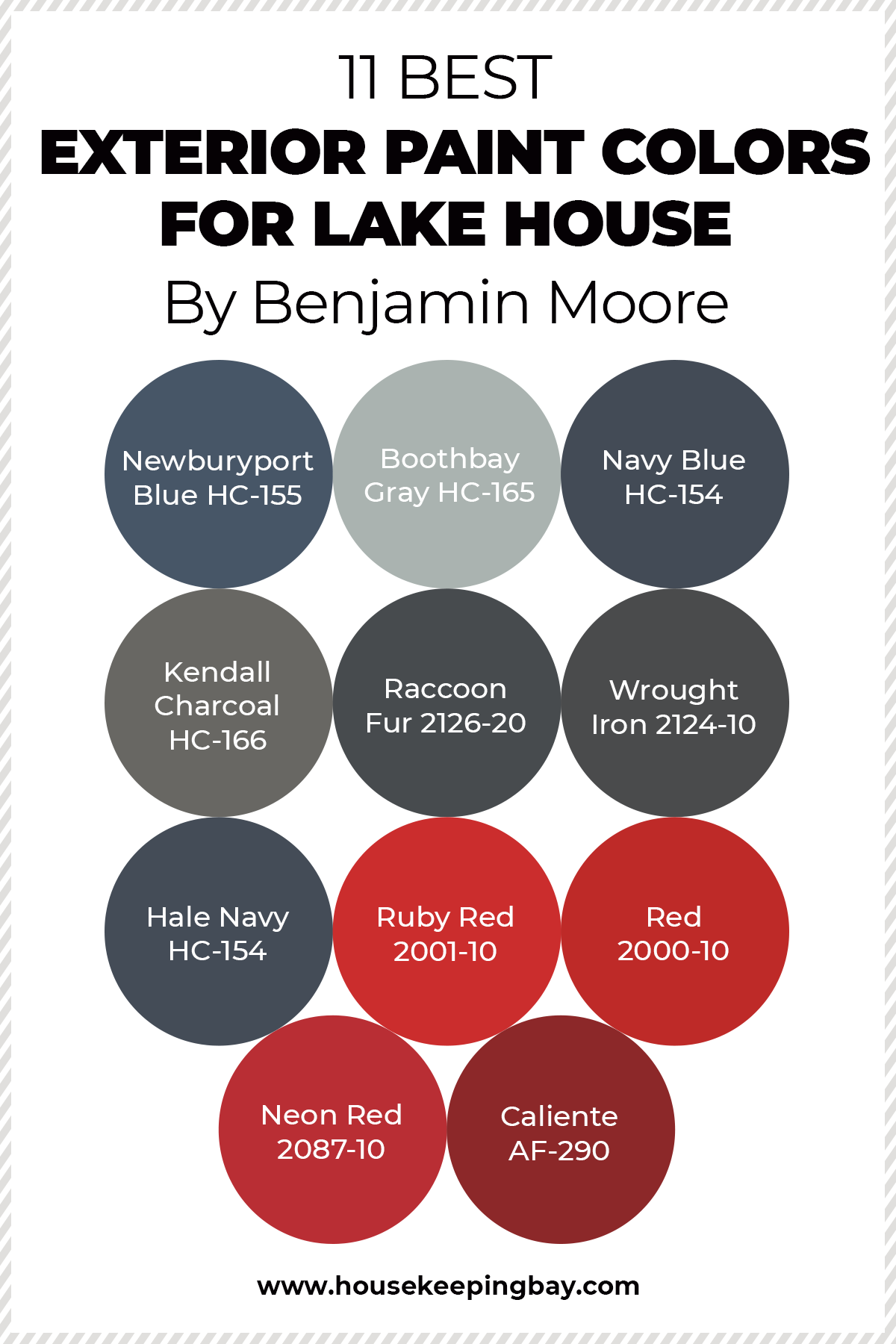 However, if you are in love with Scandinavian color schemes, feel free to paint your lake house red! red walls with white trims and a door will look unusual and eye-catching – exactly what you need for not getting lost when sailing! As for the colors, opt for the following ones:
Ruby Red 2001-10
Red 2000-10
Neon Red 2087-10
Caliente AF-290
With such a color choice, your lake house will surely not remain unnoticed.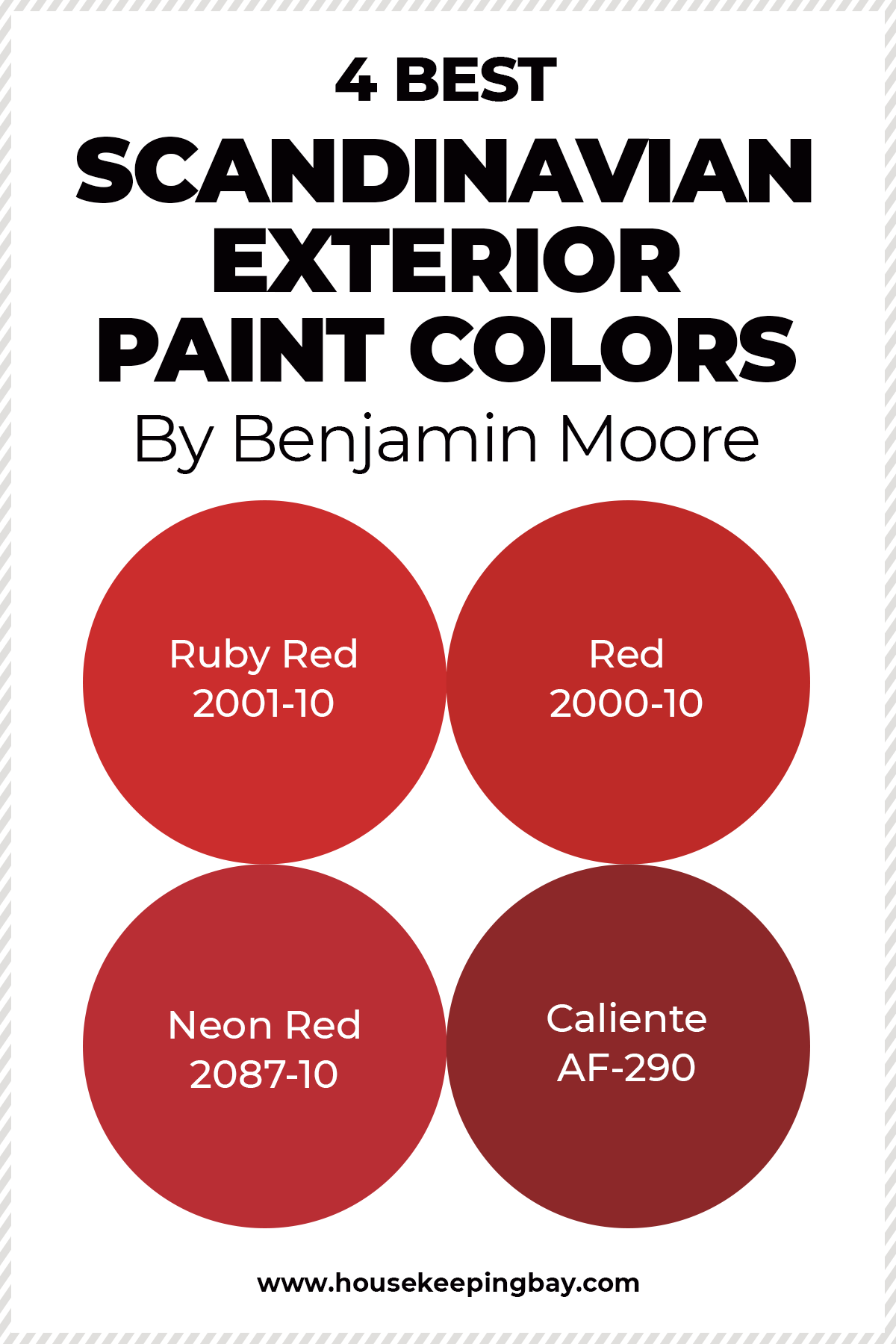 What to Know Before Painting Your Home Exterior with Sharon Grech | Benjamin Moore
Ranch House Exterior Colors
When thinking of what color to choose to repaint your ranch house exterior walls, there are actually no strict limits. You can choose any color whether it is beige or gray, blue or yellow. However, we would recommend you follow a few simple tips when choosing a proper color for your project:
Neutrals, such as beige, brown, or gray, will always look better providing an aesthetically pleasing exterior.
Any bright colors (e.g. red, intense yellow, etc), as well as black and dark-gray ones will not look suitable on the walls of these low-to-the-ground houses.
So we would say that Revere Pewter HC-172, Edgecomb Gray HC-173, Grant Beige HC-83, and other similar colors would be better for your ranch house.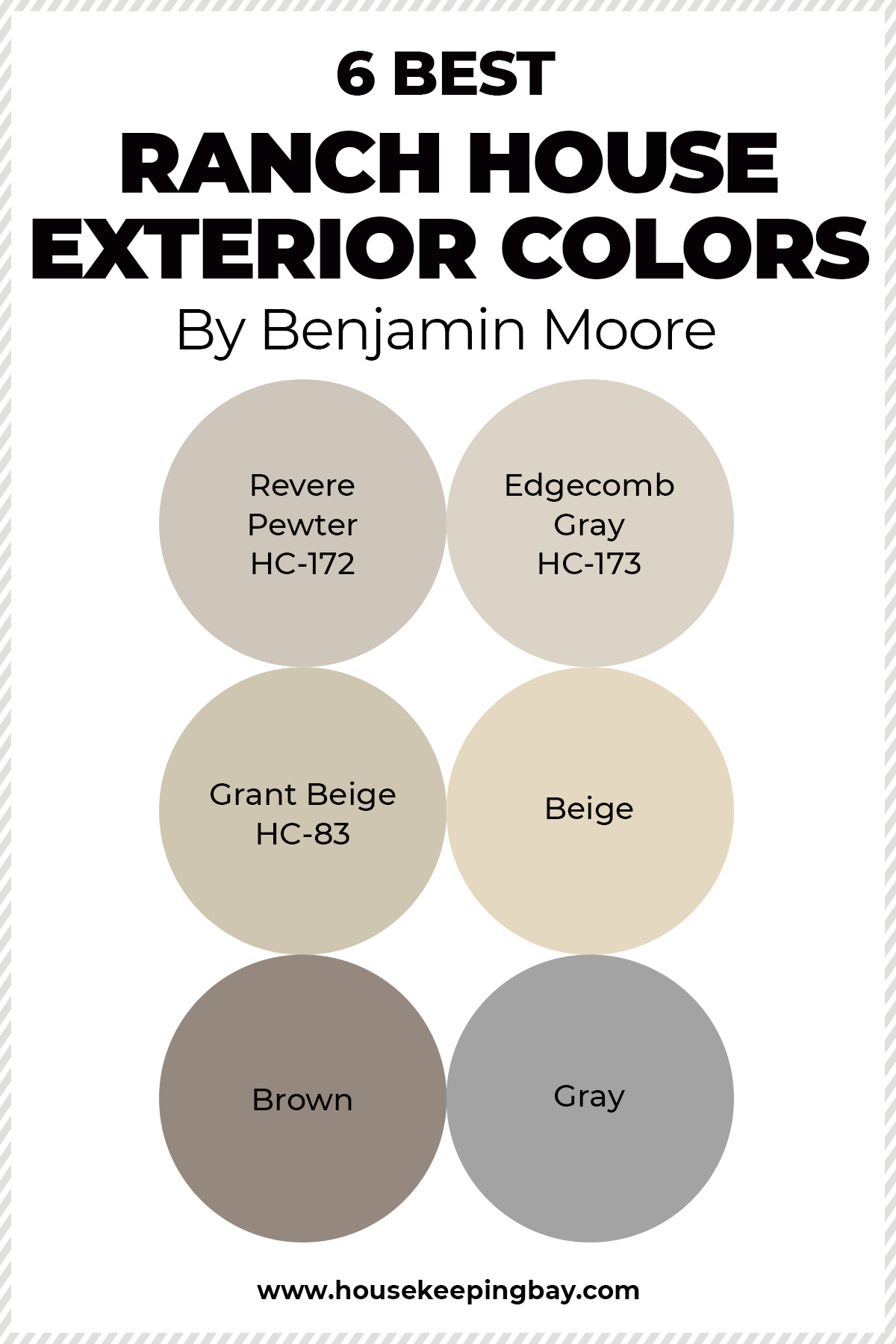 Exterior Paint Colors For the Green House
Green is quite an uncommon exterior color to choose. However, if this is what you want, and you are looking for the perfect match among the Benjamin Moore exterior wall paint colors, we can suggest a few alternative variants for you:
Palace Green CW-520
Hollingsworth Green HC-141
Forest Hills Green 433
Herb Garden 434
Peale Green HC-121
Green is nicely paired with certain shades of red and brown, with whites and with wooden elements, so it will give you a wide variety of options when choosing how to repaint your facade.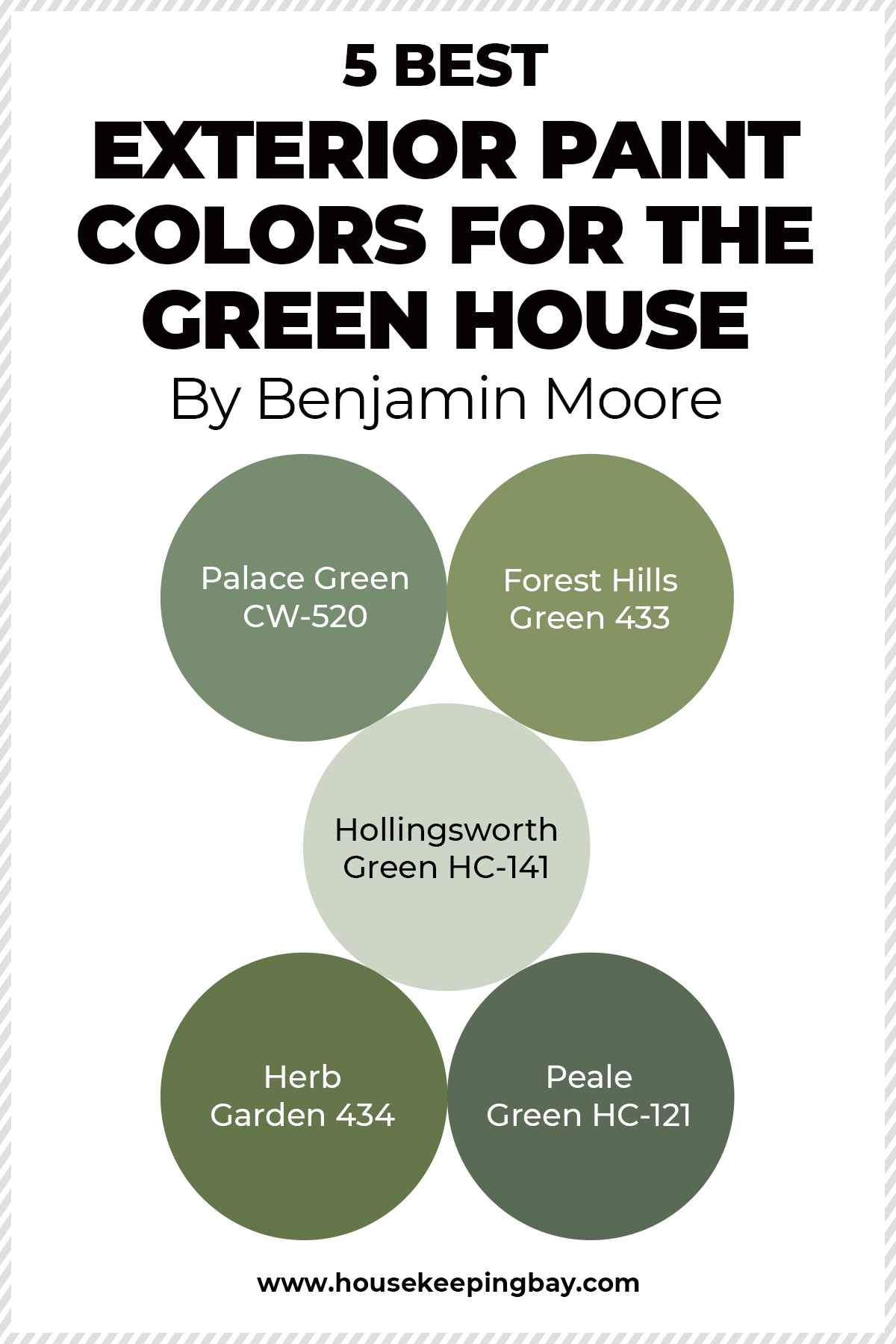 Benjamin Moore Exterior Paint Colors For Red Brick
If your house is made of brick and that brick is red, you might find it complicated to pick the right paint color for such walls. Fortunately, there are a few handy options that you can stick to in case you have no better ideas:
Black HC-190
Gray Mist OC-30
Stone Hearth CC-490
Himalayan Trek AC-34
Salamander 2050-10
Since here you can find both dark and light colors that pair perfectly with red brick, it will be possible to pick the ideal option for your home to refresh its appearance.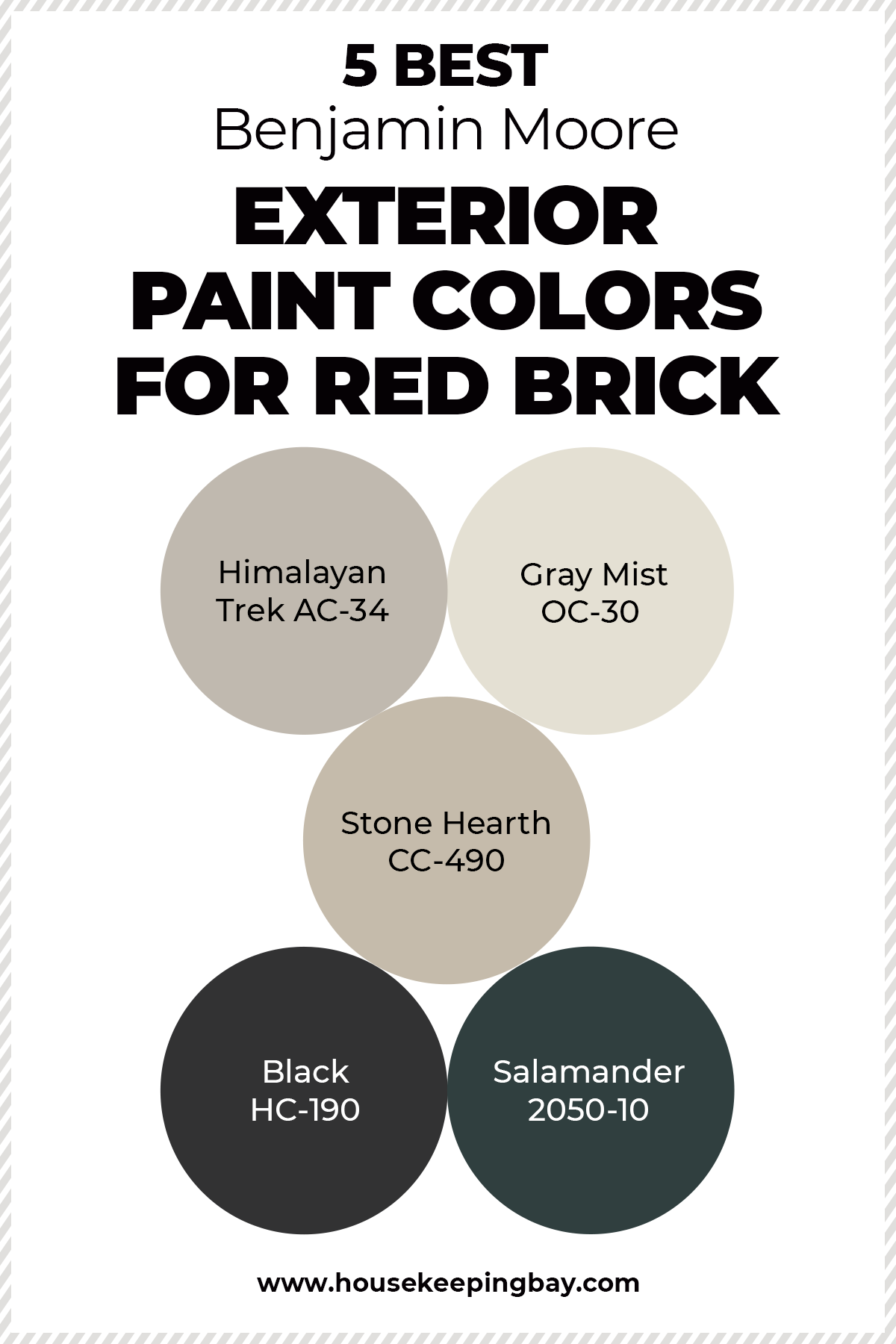 So now that you know all the best exterior wall paint colors by Sherwin Williams, and you even learned which of them will suit better for your lake house or for the brick walls, painting your facade will be a very easy task for you.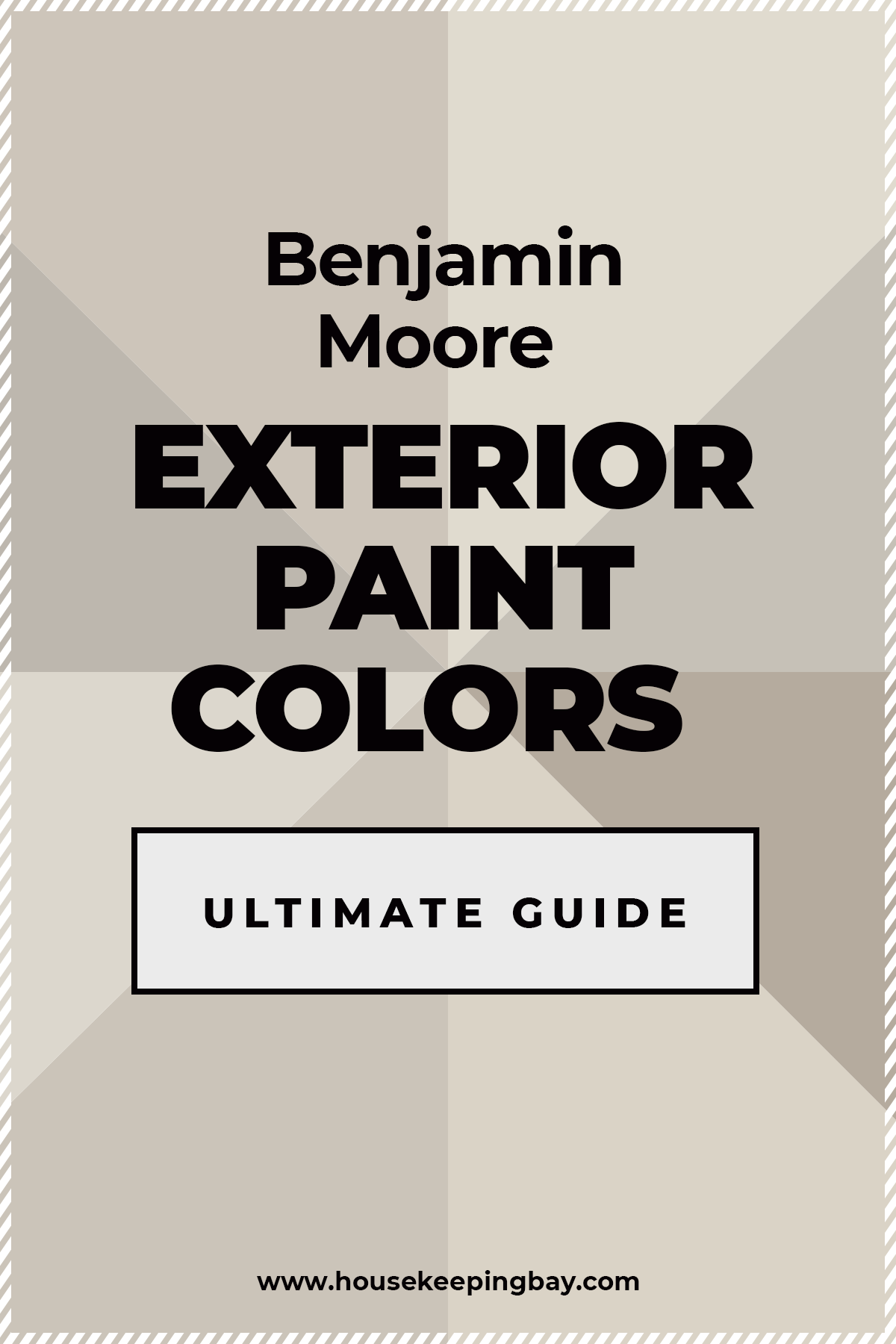 Frequently Asked Questions
⭐ Can all Benjamin Moore interior paints be used outdoors?
No, there are certain colors that are only exterior and some that are both interior and exterior.
⭐ Will beige pair well with red?
⭐ What color is BM Hollingsworth Green?
It's a light green color.