If you decide to refresh your home interiors a bit, you might think of repainting your walls since this is the simplest and the most affordable way of doing that. Even if you have minimal painting skills, you will be able to paint the walls in your house or apartment relatively quickly.
However, once you make a choice, you might face another complication: how to choose a suitable color? And what color to choose at all?
So for all of you who have lost your way in the hundreds of colors and their shades that now exist on the market, we decided to be a little help today! In this article that we have prepared for you, we will tell you about a wonderful and absolutely beautiful blue color called Hale Navy by the famous brand Benjamin Moore.
You will learn the Hale Navy paint undertones and coordinating colors. You will also find out what its best trim color is, and how this paint reacts to different types of light.
In addition, we will tell you whether it is a warm or a cool color, and also we are going to explain how the Hale Navy color can be used in different areas in your house. Finally, after you read this article, you will be aware of the paint colors that are similar to BM Hale Navy, as well as a few other colors that we are going to compare to this one to see their difference.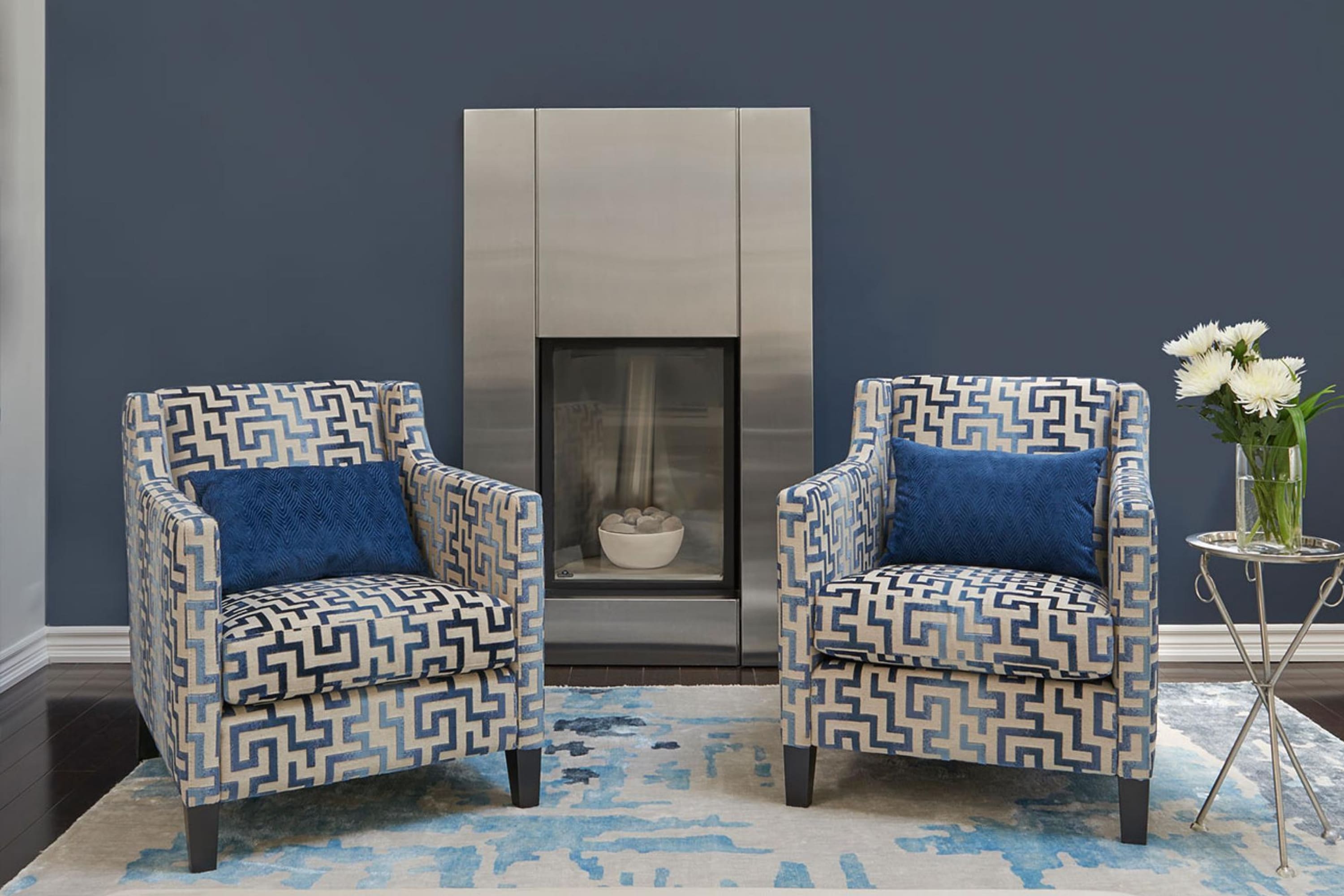 What Color Is Benjamin Moore Hale Navy?
When choosing what paint color to use in your home, everyone wants to know exactly what kind of color it is. As for the Hale Navy by Benjamin Moore, we can say that it is a classic, true navy that has a perfect combination of cool and warm undertones.
This feature allows this color to easily complement a pretty wide variety of interior or exterior pallets! The general impression of this color is typically the same: people see it as a timeless and classical color that is a deeply saturated shade of navy blue.
 You might think that such a deep blue would be pretty hard to combine with other colors and thus use in your home, however, this is not like that at all. Hale Navy is pretty versatile when it comes to the areas where it can be applied!
As Encycolorpedia says, it suits quite many rooms and besides, its combined warm and cool nature allows this color to look great with quite many different decorative elements, such as satin gold hardware and clean, white marble.
And if you add a textural element to a Hale Navy accent wall, it will easily make a splash in any modern house. Be it an accent wall, furniture, or cabinetry, Hale Navy by Benjamin Moore can add interest to your home easily with just a few brush strokes!
And now that we have introduced you to this color a bit, let's dive deeper and learn more about its structure and color "anatomy"! Like this, you will understand better whether this rich blue is a good choice for you or not.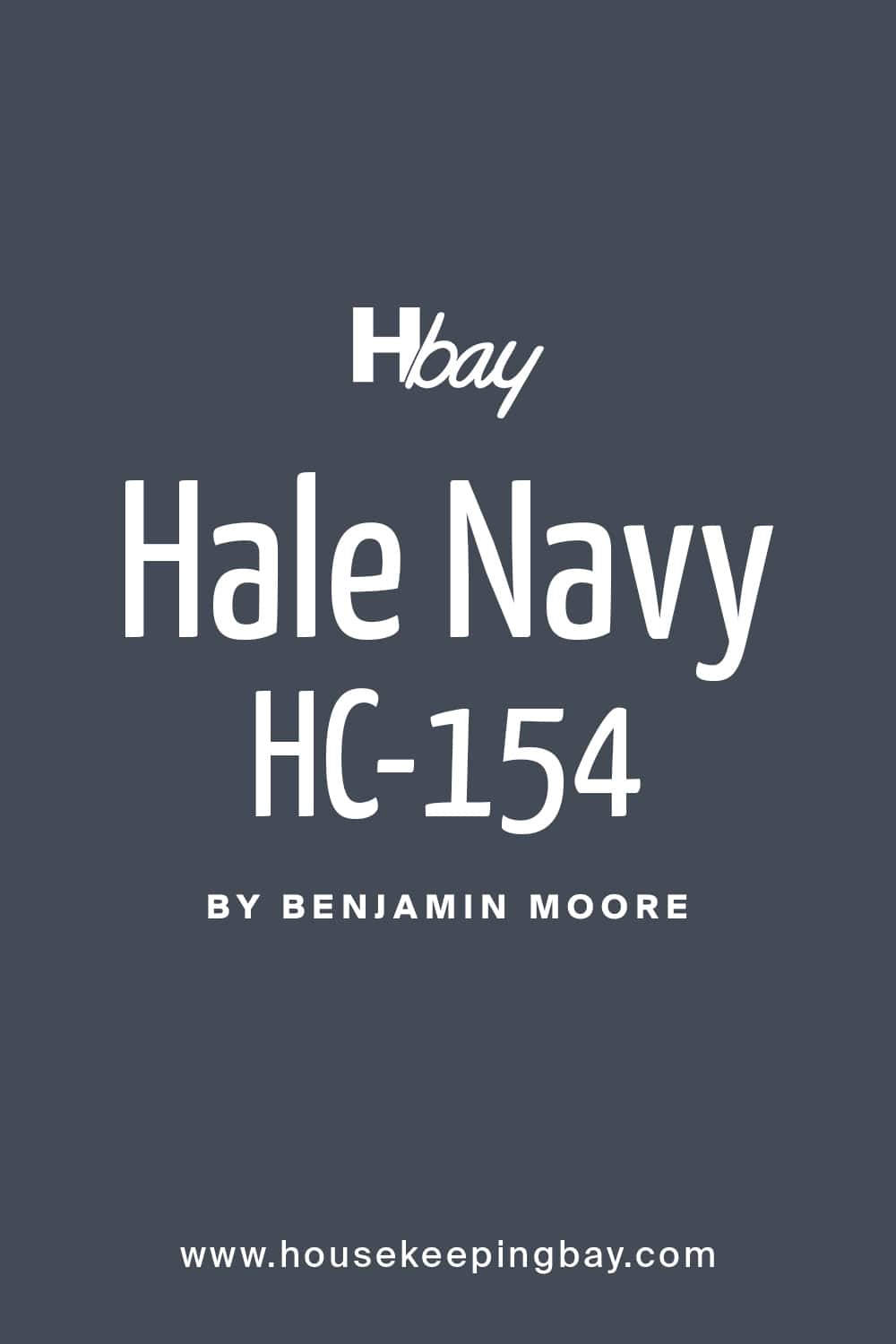 How Does Lighting Affect Hale Navy?
The LRV (light reflectance value) of Hale Navy paint color is 6.3 which means that this color reflects light quite poorly and it is rather dark. This is why you need to take a few factors into consideration if you decide to use this paint in your home.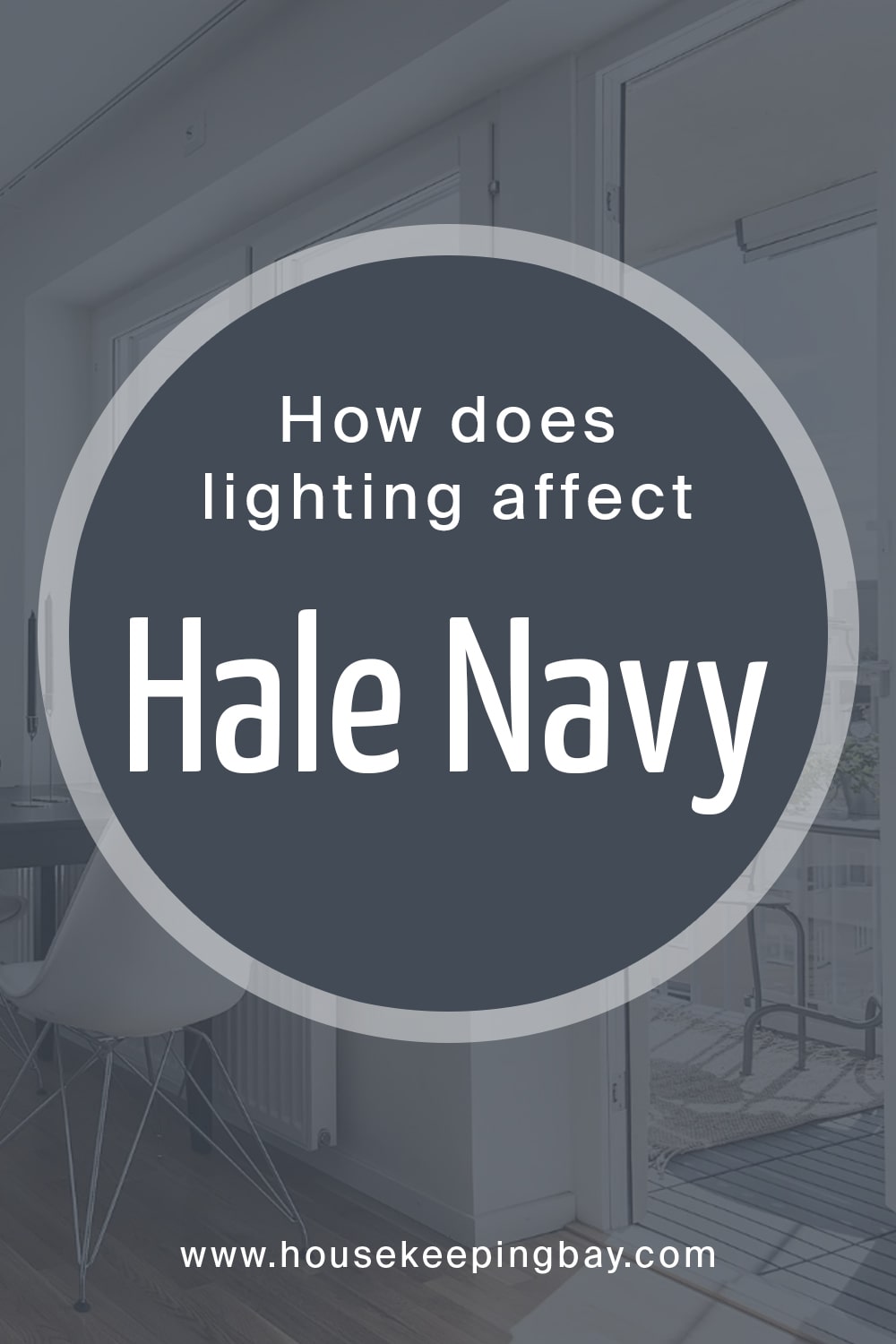 For example, keep in mind that, whenever you use any dark paint, not only Hale Navy, you need to make sure that you have some white in the room as well. This is especially true in smaller or north-facing rooms.
White is so necessary because you need help to reflect light and bounce it around since the major color is pretty dark and can't do it well enough. White countertops, white walls, and white drapes will become very handy in reflecting light! Dark colors pop when contrasting with something white next to it, that is the general rule of thumb you should always keep in mind.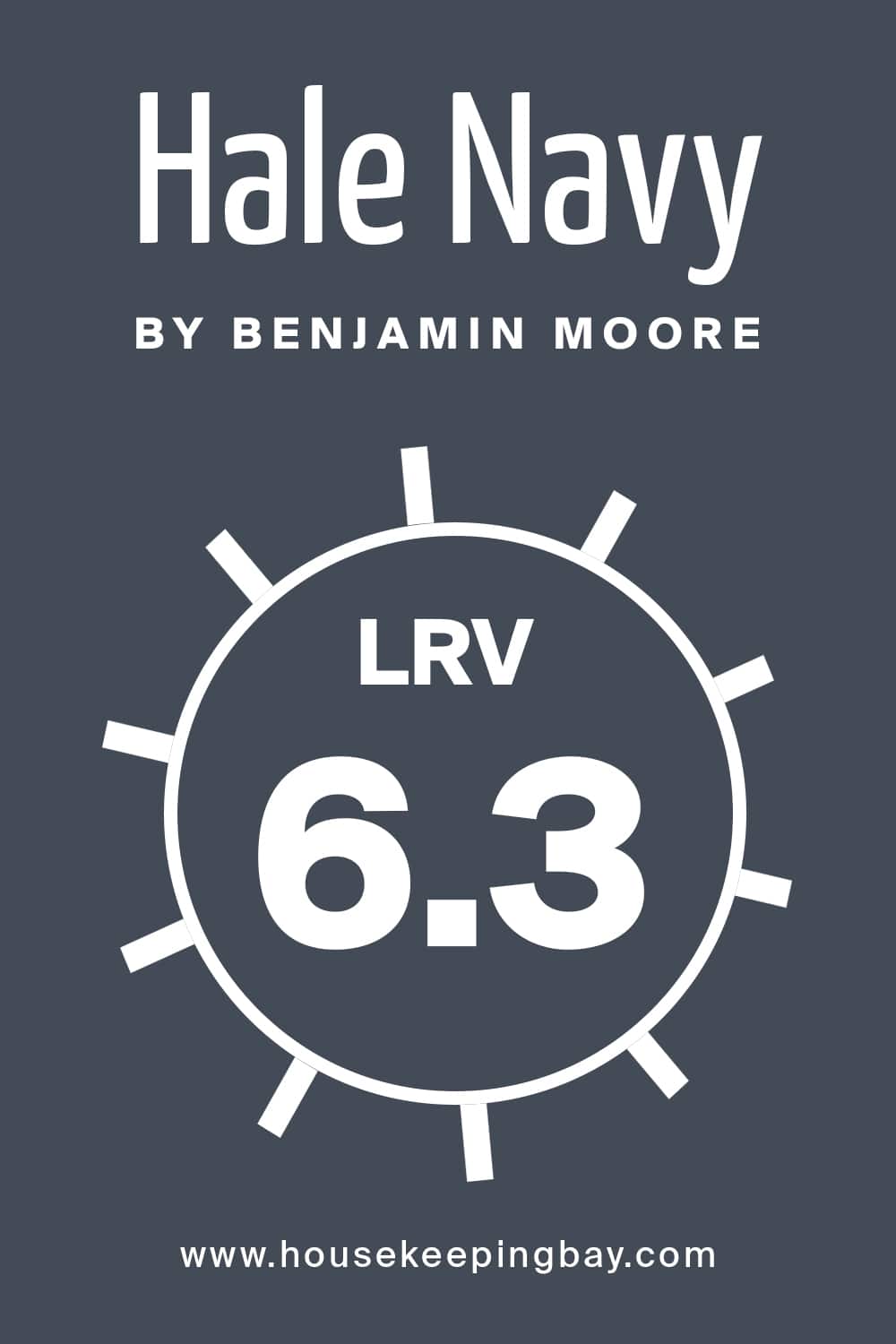 What is LRV? Read It Before You Choose Your Ideal Paint Color
Is Hale Navy HC-154 Warm Or Cool?
If you are trying to figure out whether Hale Navy is warm or cool paint color, the answer is none of them. In fact, this color combines both these features being at the same time cool and warm!
That means that this paint color is so versatile it will look great in all types of rooms. Let's say, if you have cool tones in your home or face North, then Hale Navy will look fantastic there. In case you have mostly warm tones or brass lighting throughout, Hale Navy will shine in these rooms too!
What Are Hale Navy HC-154 Undertones?
When choosing a paint color for your home painting project, the trickiest thing most of us face is to define what undertones this or that color has. If you think that you can figure that out by just opening a can with paint and looking into it, you are wrong, our dear friend!
Moreover, even if you use a paint sample, there is still a chance that you will not see all the undertones that a certain color contains! That's simply because undertones are best revealed and seen when you apply the paint onto the wall and see how it looks in different types of light in a particular room.
Besides, some paints have several undertones that can be seen under different conditions only. Yep, undertones are tricky!
Besides, it also matters how well you are able to define and see the difference between the minimal color variations! See, sometimes, even the professional designers can't figure out at once what undertones a certain paint color has.
So what about the Hale Navy paint color, you may ask? Benjamin Moore Hale Navy has some sophisticated dark gray undertones, but mostly it is just a deep, rich blue. This is why it allows you to use dozens of shades of white with this color since all of them will look amazing when paired with this rich and deep blue shade!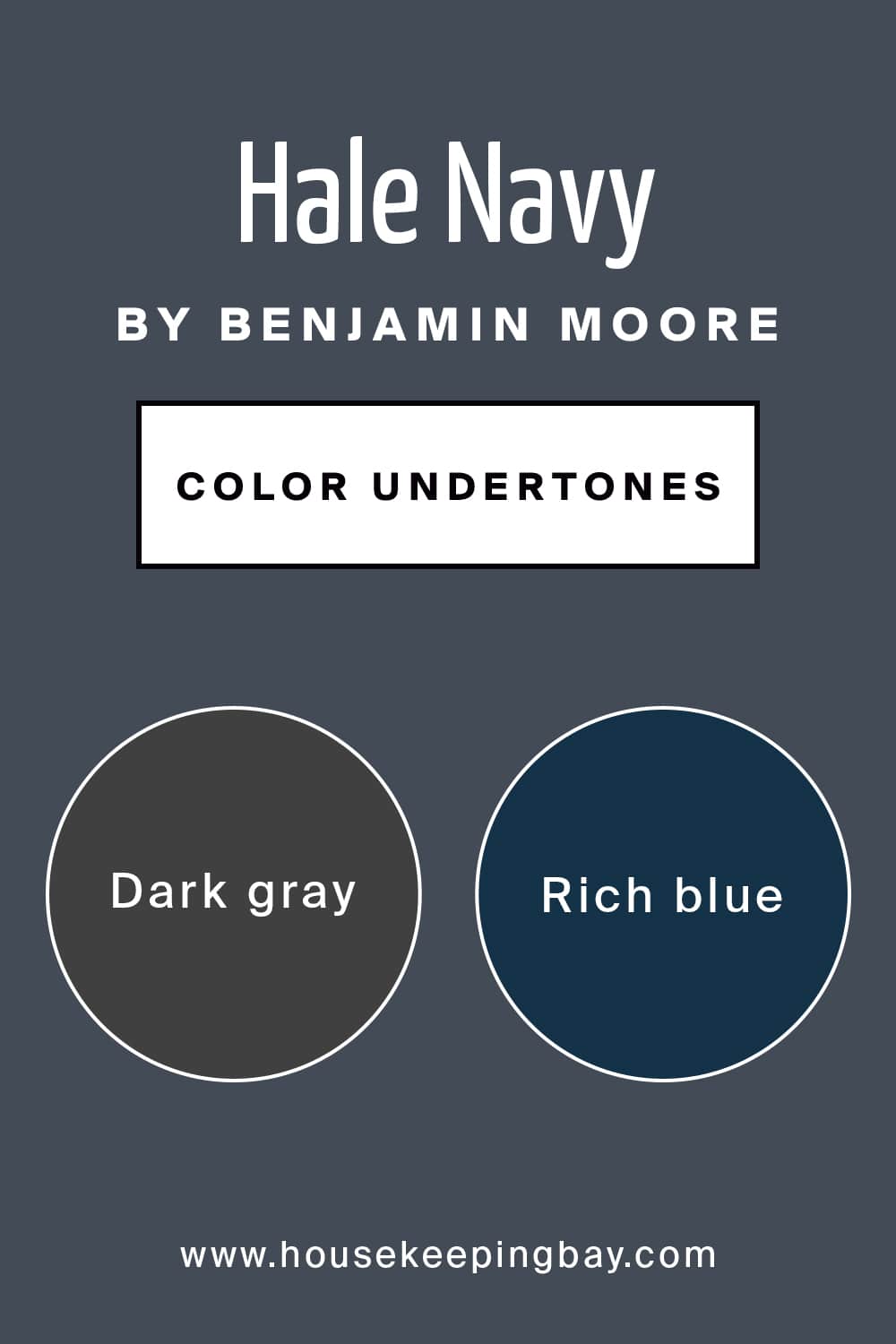 Coordinating Colors Of Benjamin Moore Hale Navy
Choosing suitable coordinating colors can sometimes be quite a challenge, especially if you are not very knowledgeable in paint colors and shade combinations, as well as in color theory. However, we can help you out with that!
If you decide to use Benjamin Moore Hale Navy paint color in your interiors, and you are looking for proper colors to pair with it as coordinating ones, here are a few that you might want to take into consideration:
Early Morning
Montpelier
Each of these suggested colors is a variation of blue, some of them with more prominent gray undertones whilst others with a more noticeable greenish base. And Early Morning is a wonderful light blue.
But if you are looking for a lighter and more neutral palette, check out the following coordinating colors that will look awesome with Hale Navy:
Sea Haze
Classic Gray
And of course, remember that you can use coordinating colors from both palettes to pair them with the basic Hale Navy! In each case, your space will look well-balanced and harmonious.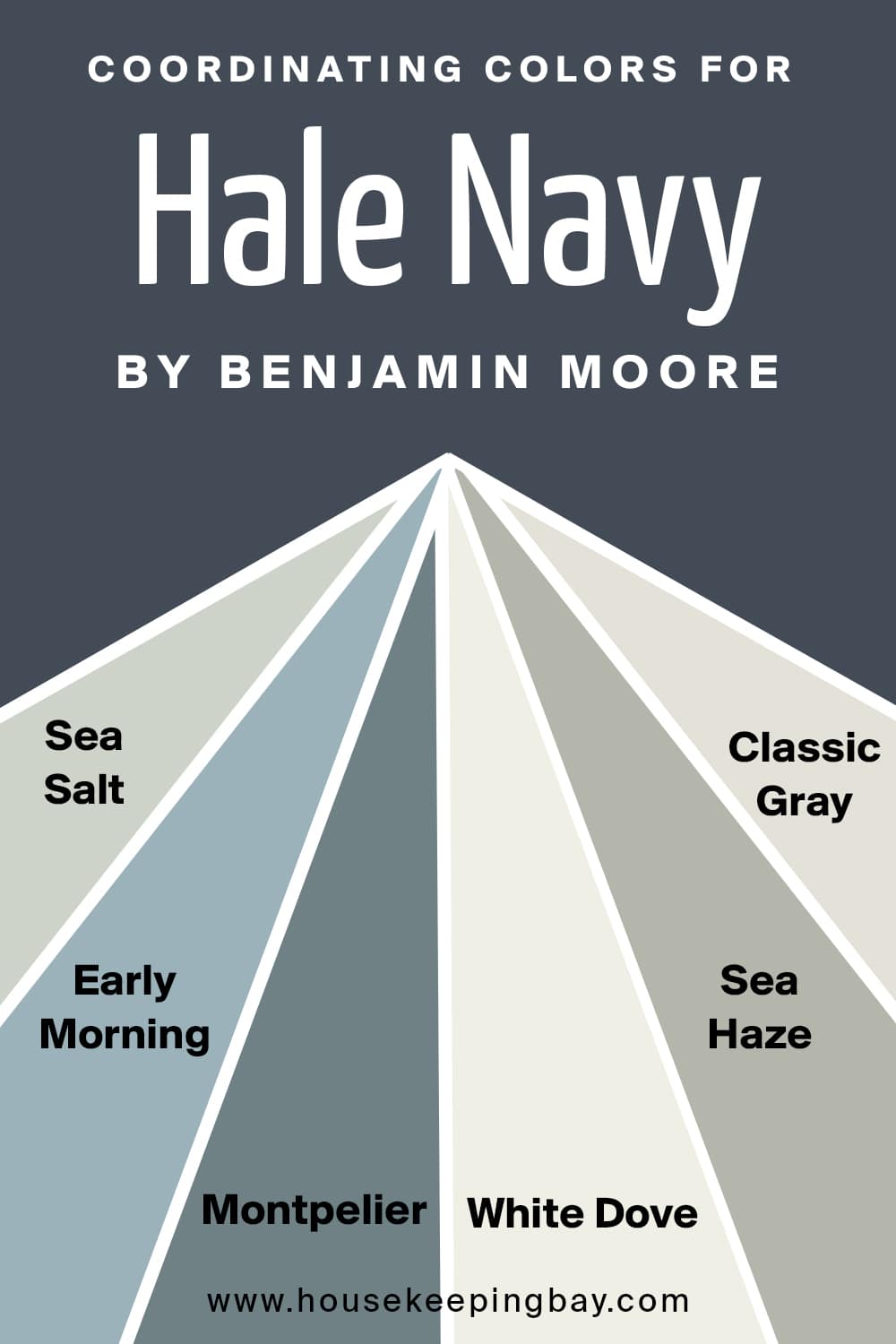 What Is the Best Trim Color For Hale Navy?
Of course, Hale Navy is a pretty versatile paint color and you can combine it with quite a variety of lighter colors. However, the rule of thumb works for it as well: the best trim color for this rich and deep navy blue is white. In fact, you can use quite a wide variety of whites since Hale Navy allows that easily!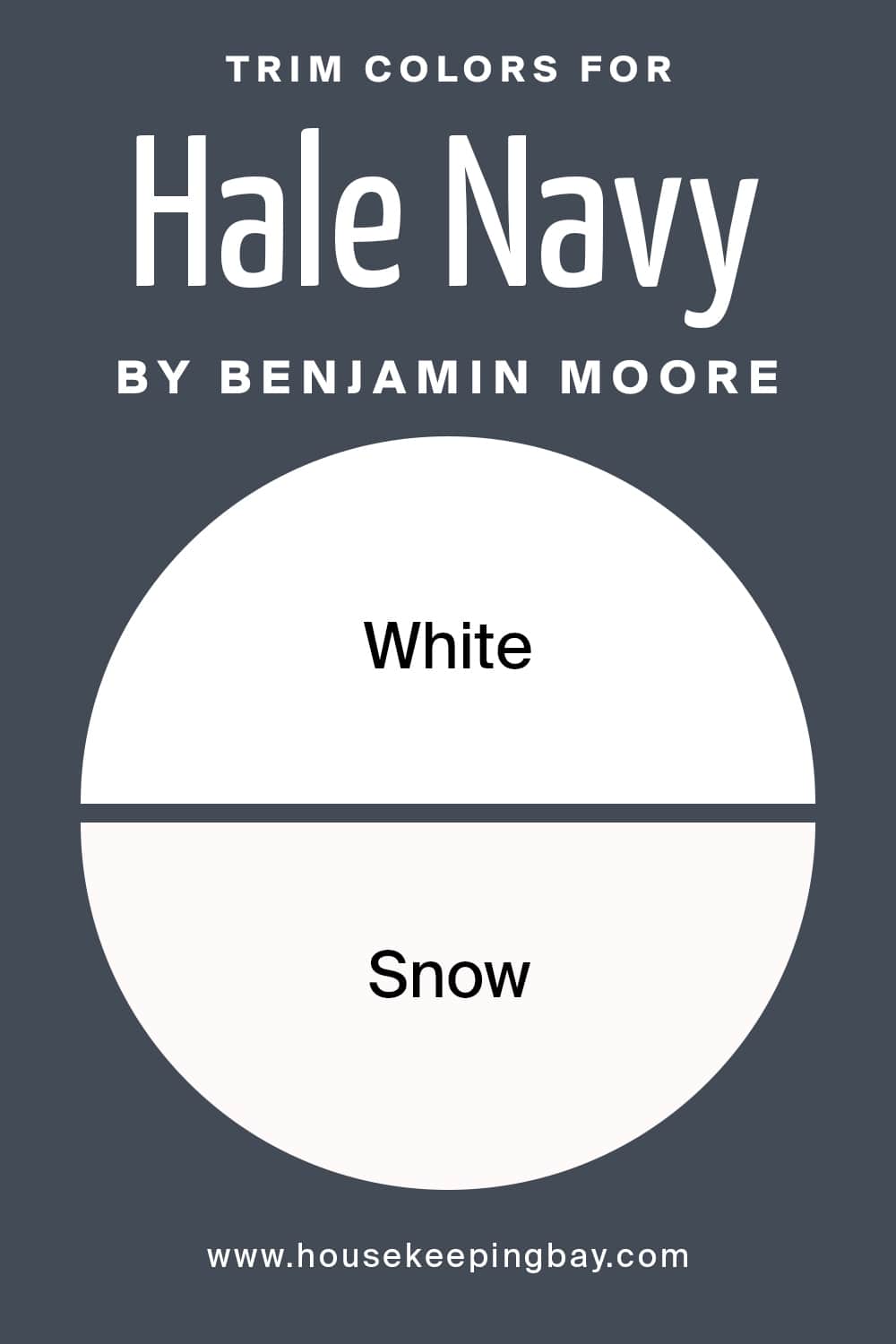 Paint Colors Similar to Hale Navy
Sometimes, we can't use the paint color that we were going to use initially. The reasons could be different, but the issue remains the same: how to figure out what colors could be used instead and look almost the same on the walls?
This is especially important if you are repainting your entire house and you have already set the color scheme for each room and space, which means that you must find a color substitute that will be as close to the original color as possible.
Fortunately, there are a few colors that can be used instead of bM hale Navy:
Benjamin Moore Old Navy (note that it is darker and has more prominent blue undertones!)
Benjamin Moore Deep Royal
Benjamin Moore Gentleman's Gray
Each of these colors is pretty close to Hale Navy except for maybe some slight nuances in their undertones that can sometimes lean more towards blue or grayish.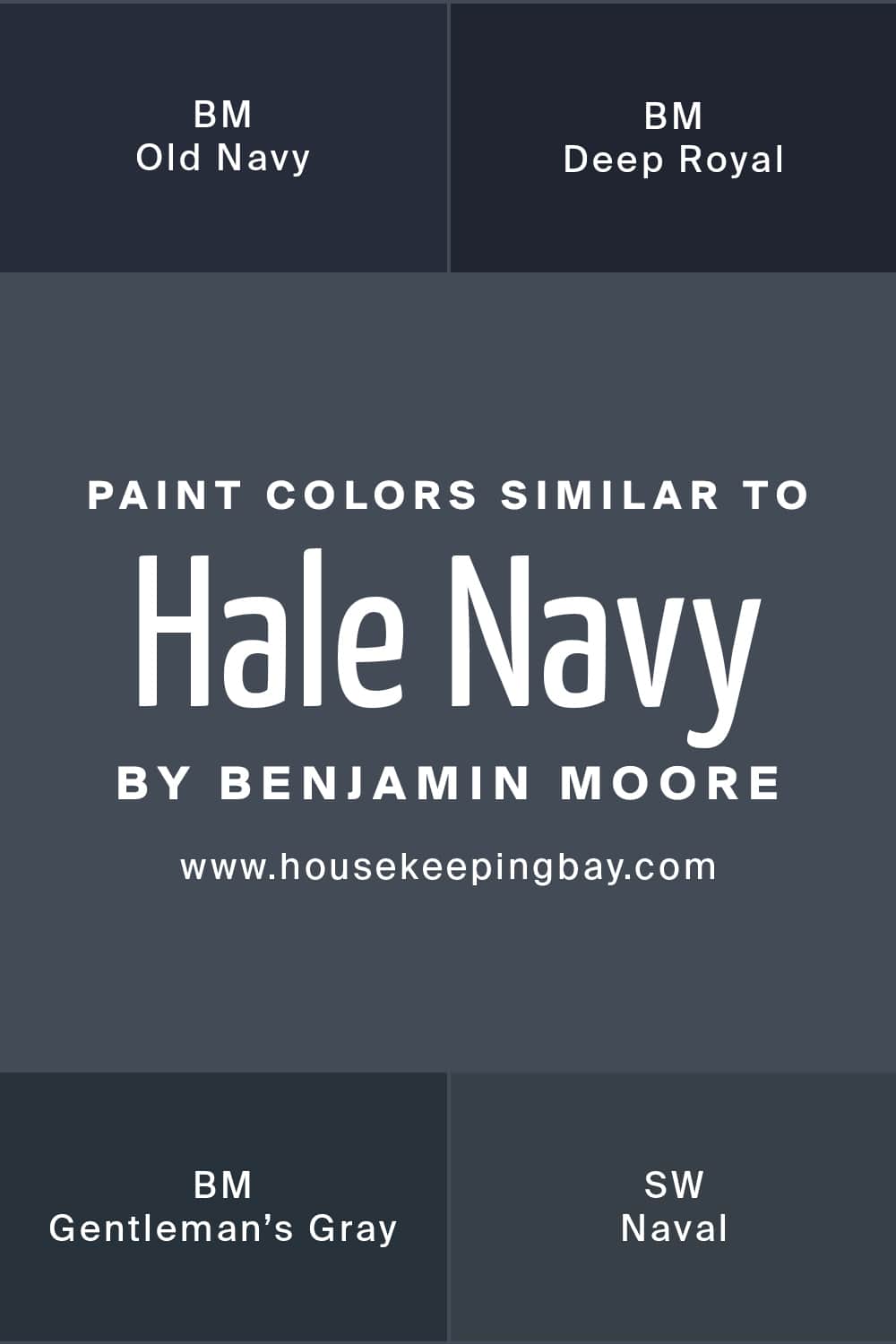 What Rooms Is Hale Navy HC-154 Best to Use In?
When deciding what room to use such a paint color as Hale Navy, you need to consider what type of lighting that room has. Since this color reflects light quite poorly, you need to make sure that the space it will be applied in will not look way too dark afterward!
But in general, Hale Navy by Benjamin Moore is pretty versatile and will fit almost any space in your home. Below, we will explain it with the help of a few examples.
Hale Navy HC-154 in a Living Room
In living rooms, this shade of deep blue looks great as well. However, you need to consider that it will require some white as well, otherwise, your living room will be way too dark! Also, it is a good idea to add some more color by incorporating colorful splashes – cushions, curtains, etc. They will make the entire space look cozier.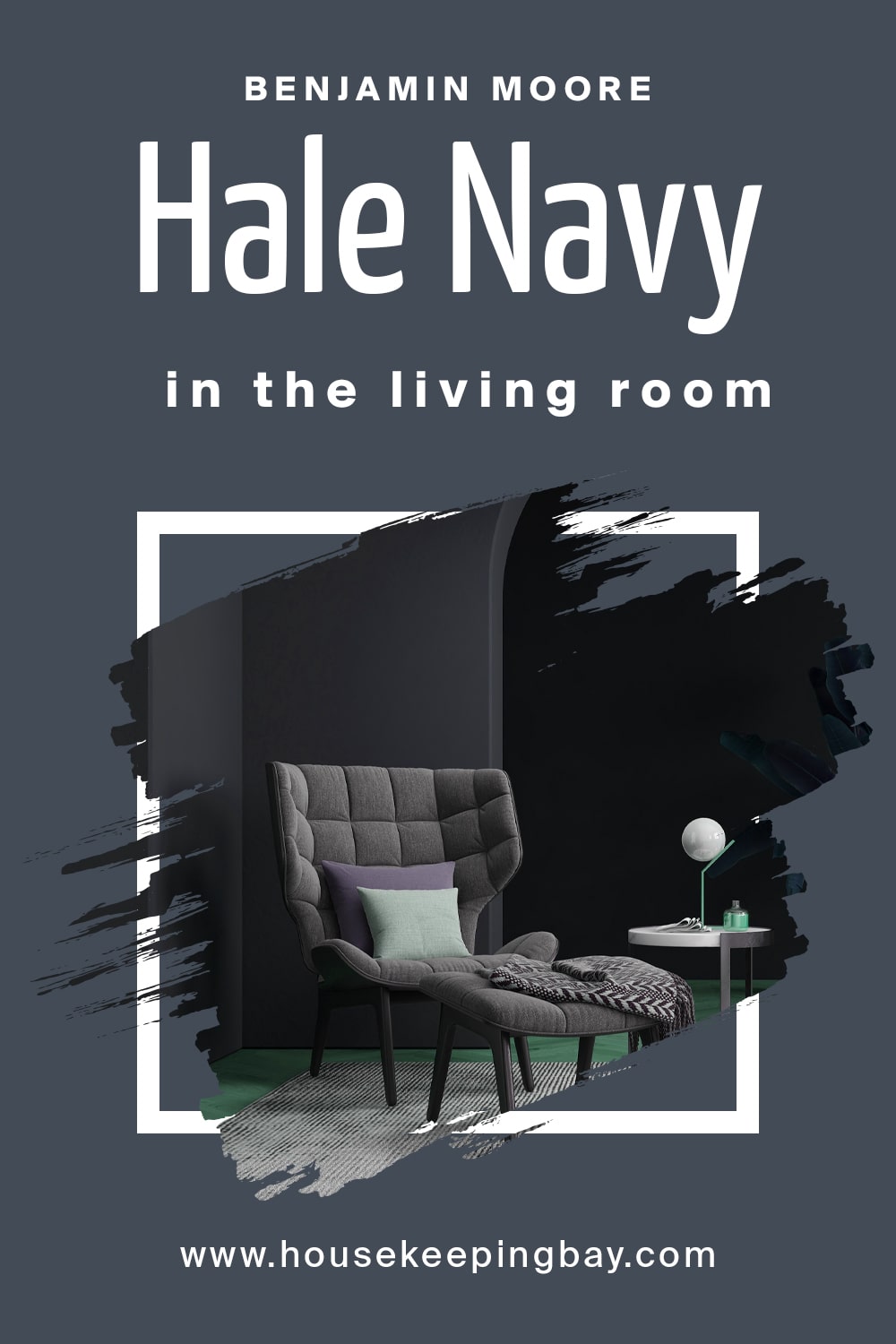 Hale Navy HC-154 for the Kitchen 
Hale Navy paint color on kitchen cabinets is a good choice if you are tired of all-white kitchens. But even if you are not ready for such a dramatic change in your kitchen, simply painting kitchen cabinets with this rich blue will refresh the entire space. And along with brass hardware, the Hale Navy will reveal all of its best!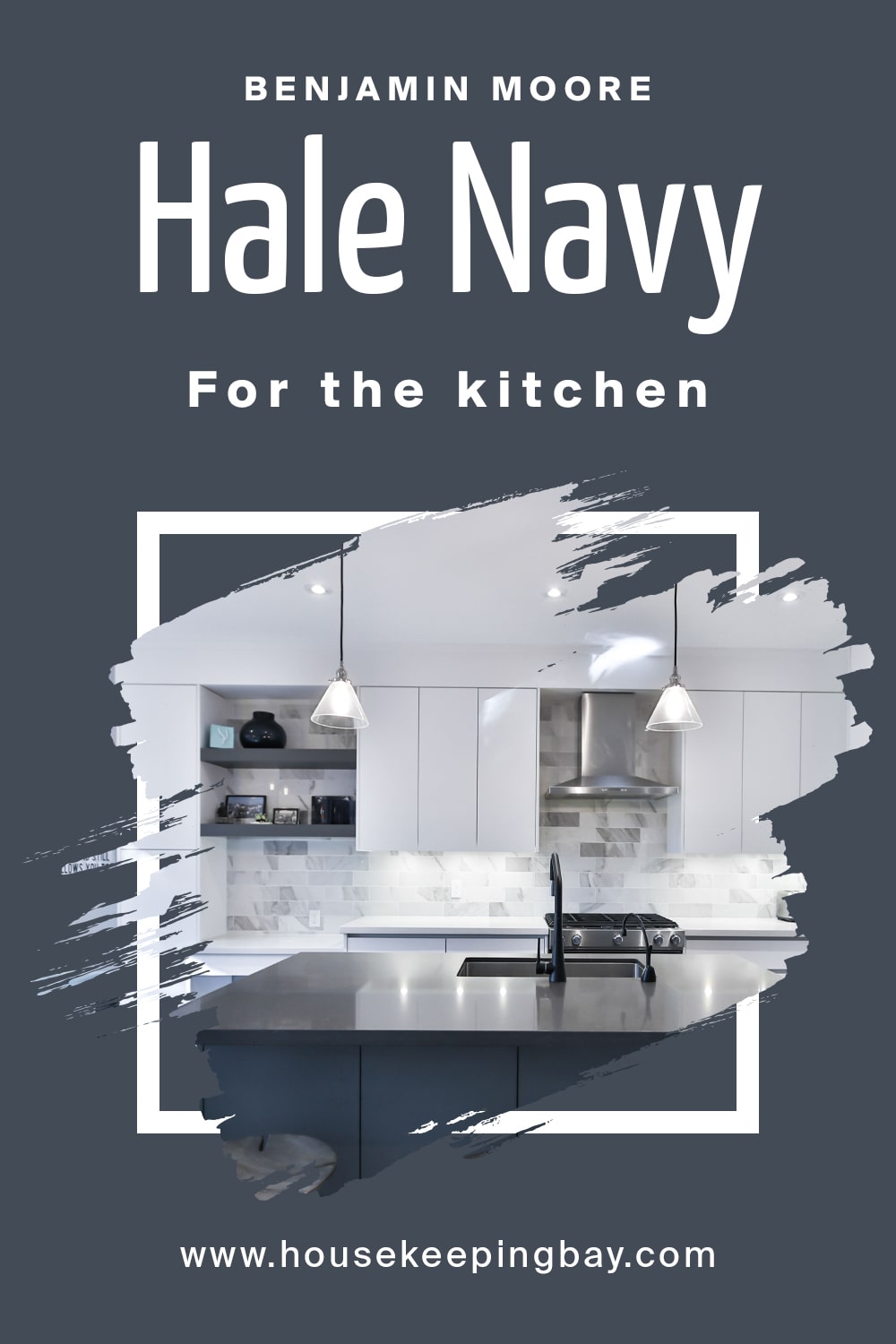 Hale Navy HC-154 for the Cabinets
Want to use Benjamin Moore Hale Navy on cabinets? Why not?! On cabinets, this color is extremely popular, especially with white elements in the same space. This makes an excellent paint color choice if you are ready for some drama! Besides, if paired with brass items (for example, handlers), this color will look absolutely gorgeous!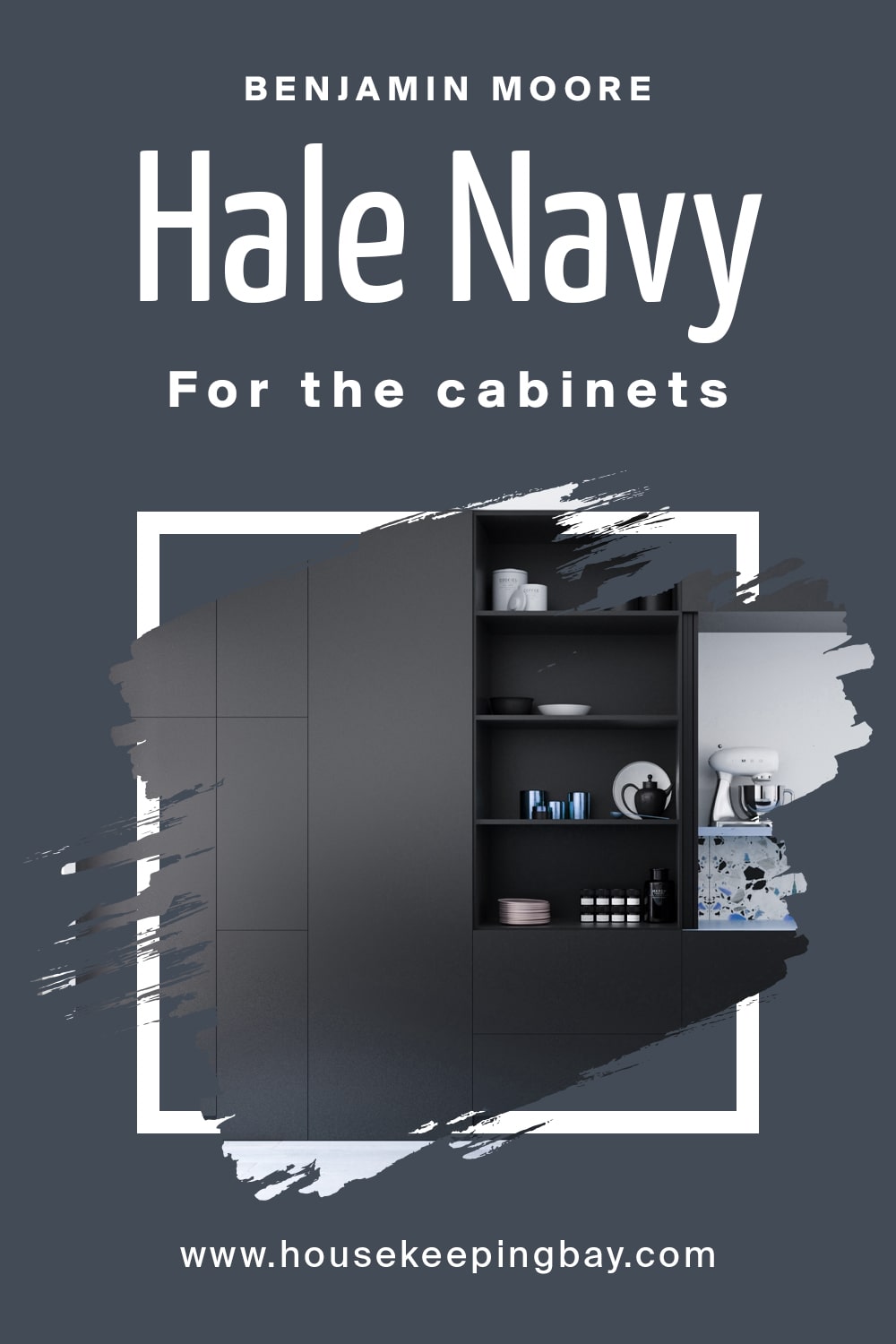 Hale Navy HC-154 for the Bedroom
For bedrooms, this color may seem to be a bit too cold and dark. But if you are ready to try, remember about adding whites and more textures and warmer colors as well. They will help this deep blue to reveal its warmer side, especially if your bedroom has plenty of warm daylight.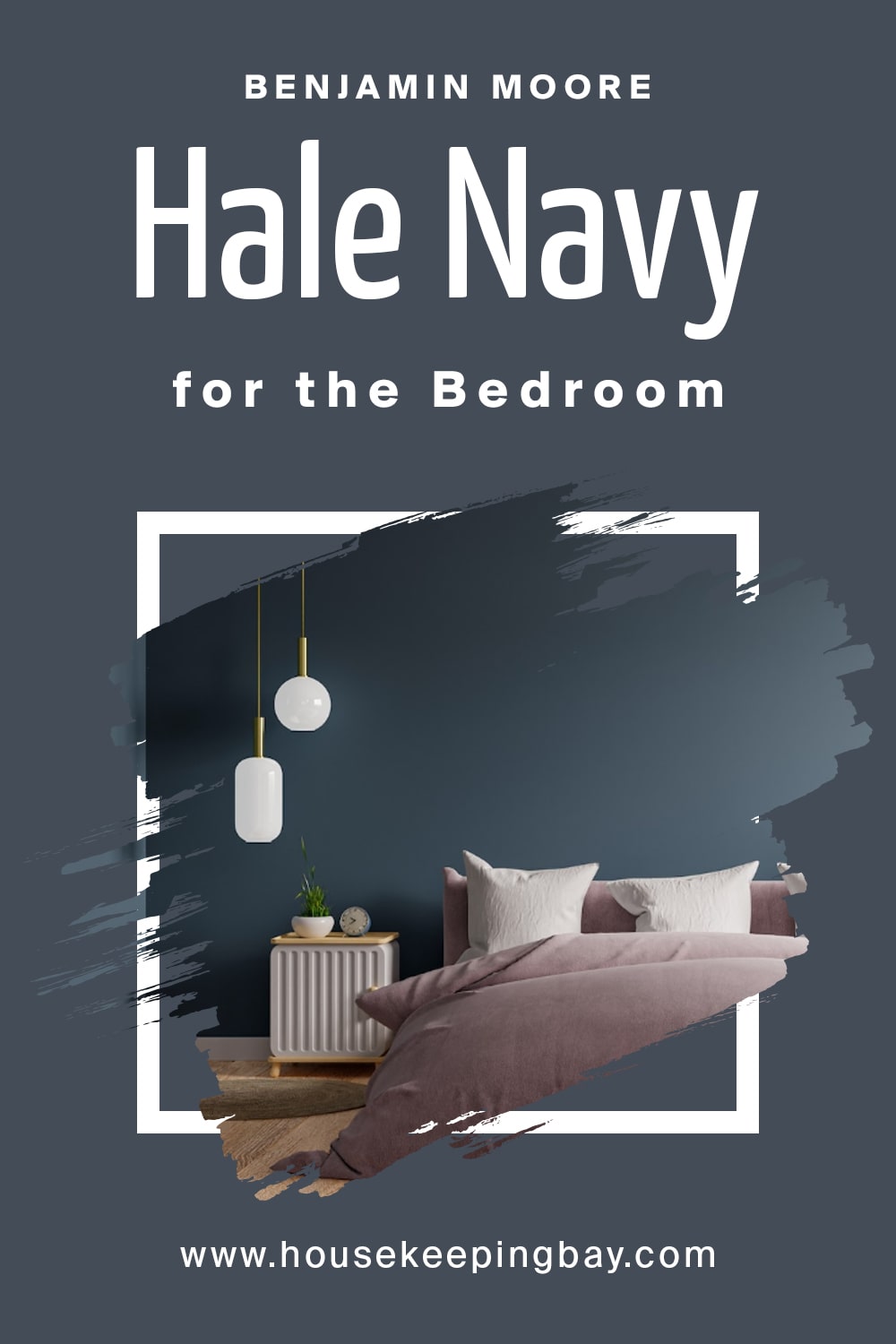 Hale Navy HC-154  for the Exterior
Benjamin Moore Hale Navy is great for exterior use as well, especially when paired with white window frames and/or a white front door. Also, when choosing this color for your house's exterior walls, consider the type of lighting you have in your area.
This shade of blue may look somewhat cooler and darker if the light around is not warm enough.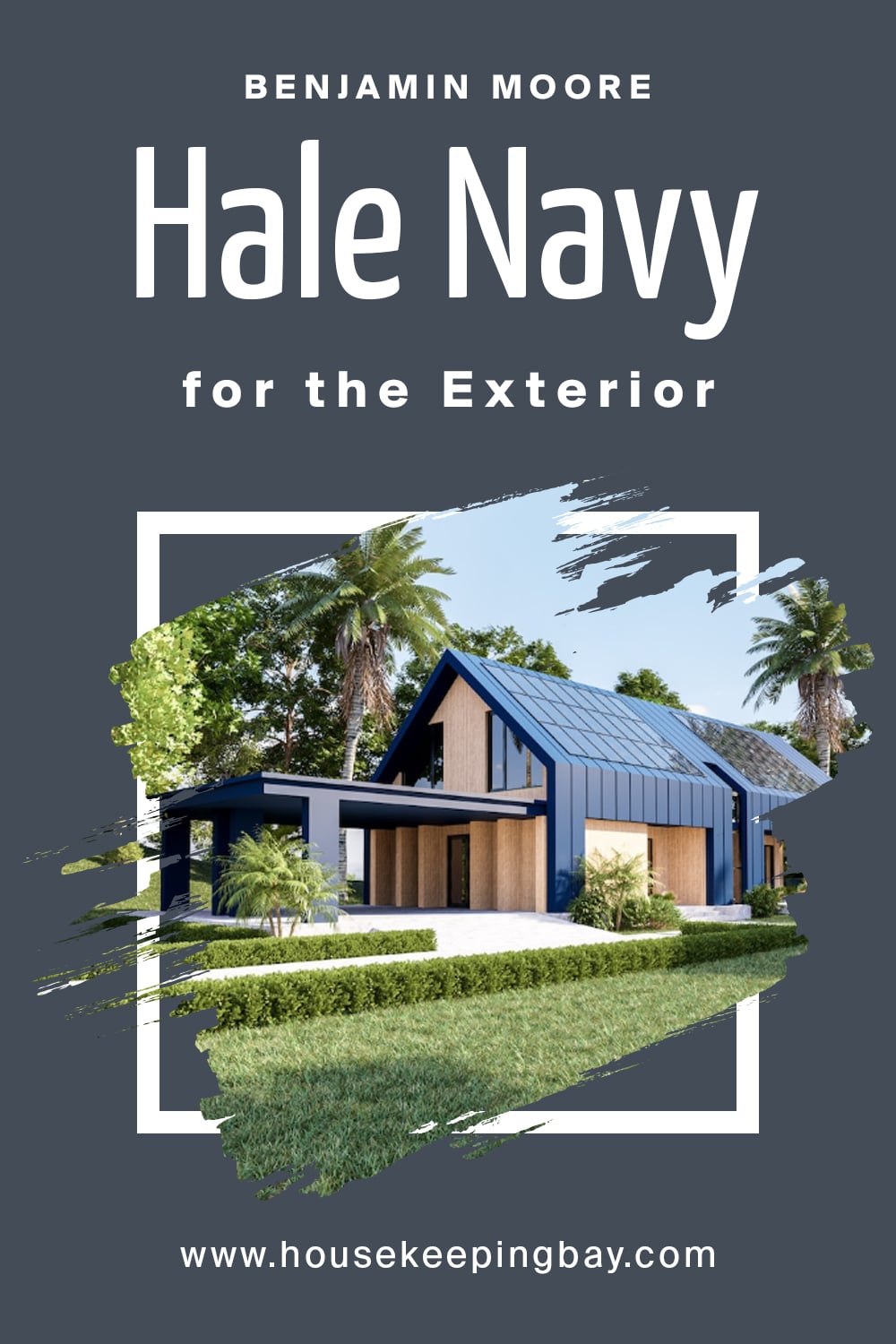 Сolors That Go With Benjamin Moore Hale Navy
Hale Navy is chosen again and again, and that's because it simply goes with almost everything and every color. We would almost say it works really well as a neutral paint color, given its versatility! However, if you prefer to stick to similar color palettes, consider using paints with blue and gray undertones, such as Palladian Blue, Sea Foam, Sea Salt, Repose Gray, and Gray Owl.
But Hale Navy can even work well with black paint colors, granted there is plenty of natural light in the room! Below, you can find the most harmonious color combinations that include this deep blue shade.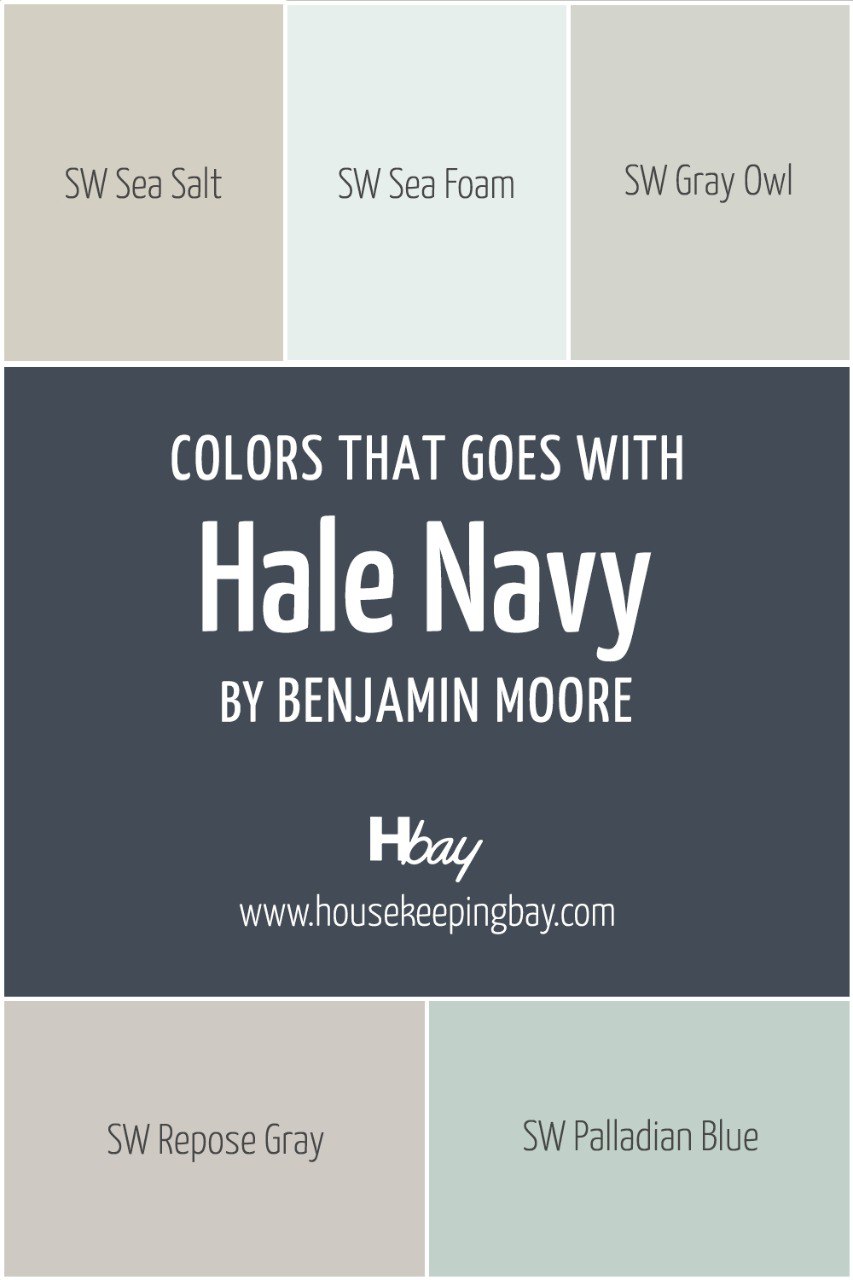 Hale Navy vs Naval
Naval by Sherwin Williams has more prominent blue undertones that make this color look richer than Hale Navy which seems paler due to its grayish undertones. You could try using them both in the same space, but only if there is enough white there to harmonize this still rather a dark combo.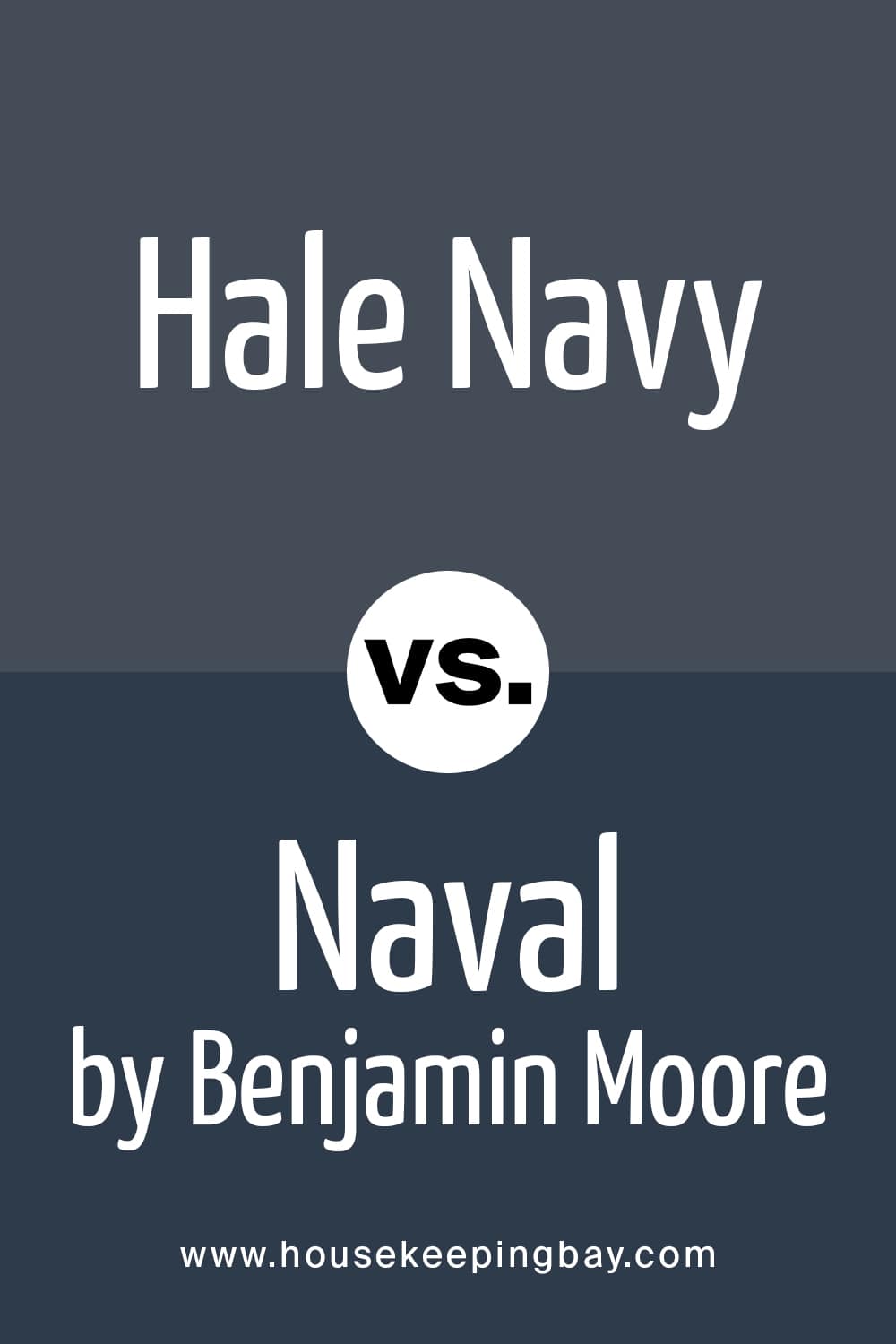 Hale Navy vs Gentleman's Gray
When comparing these two, you can easily notice that Gentleman's Gray has a lot more green tones in it than Hale Navy does. In fact, Gentleman's Gray is more like a chameleon color in this duo since it changes quite significantly depending on the light around.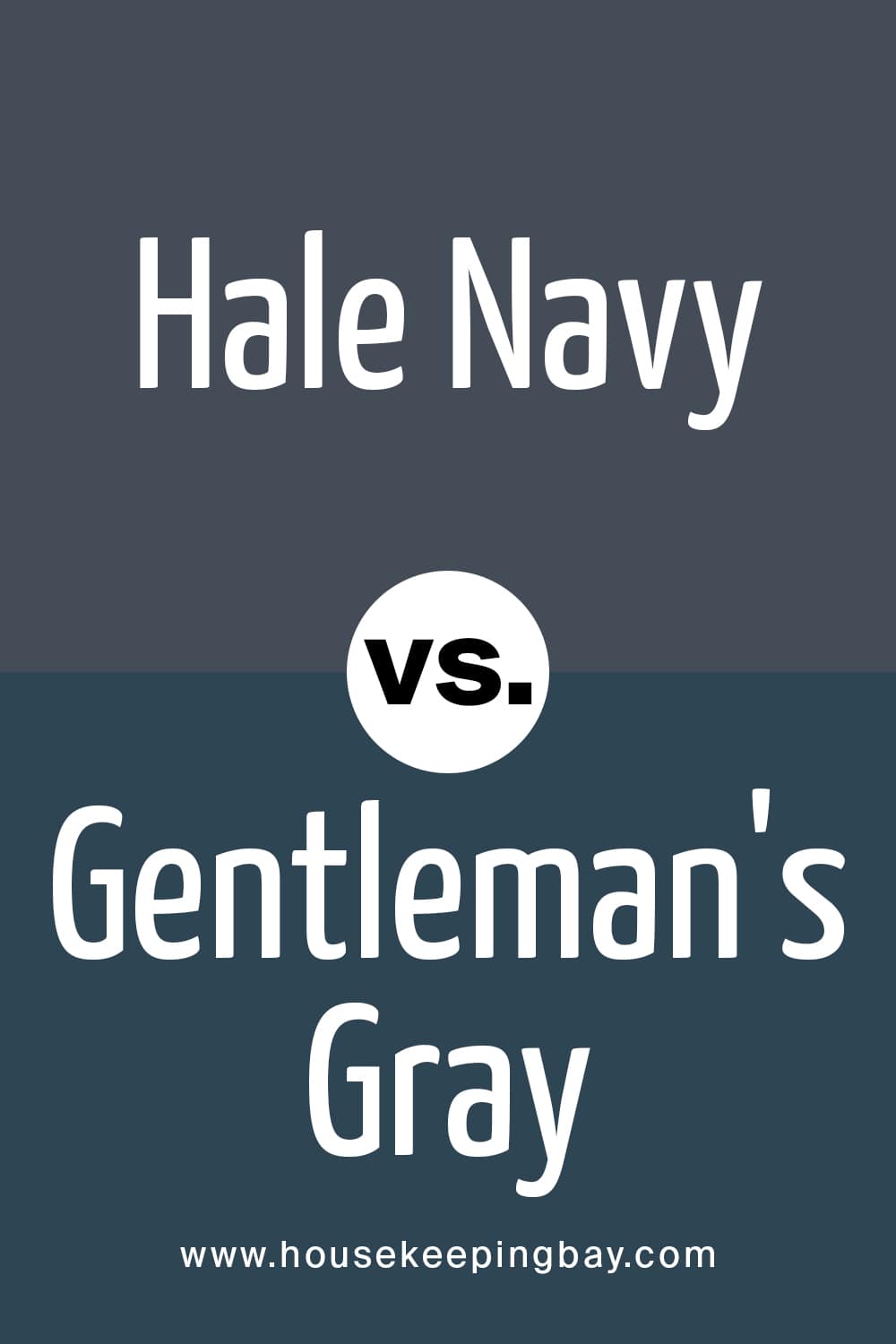 Hale Navy vs Newburyport Blue
These two look almost the same being both rather dark and deep blue colors. So basically, if you are looking for the closest color similar to BM Hale Navy, we would suggest you take a closer look at the Newburyport Blue.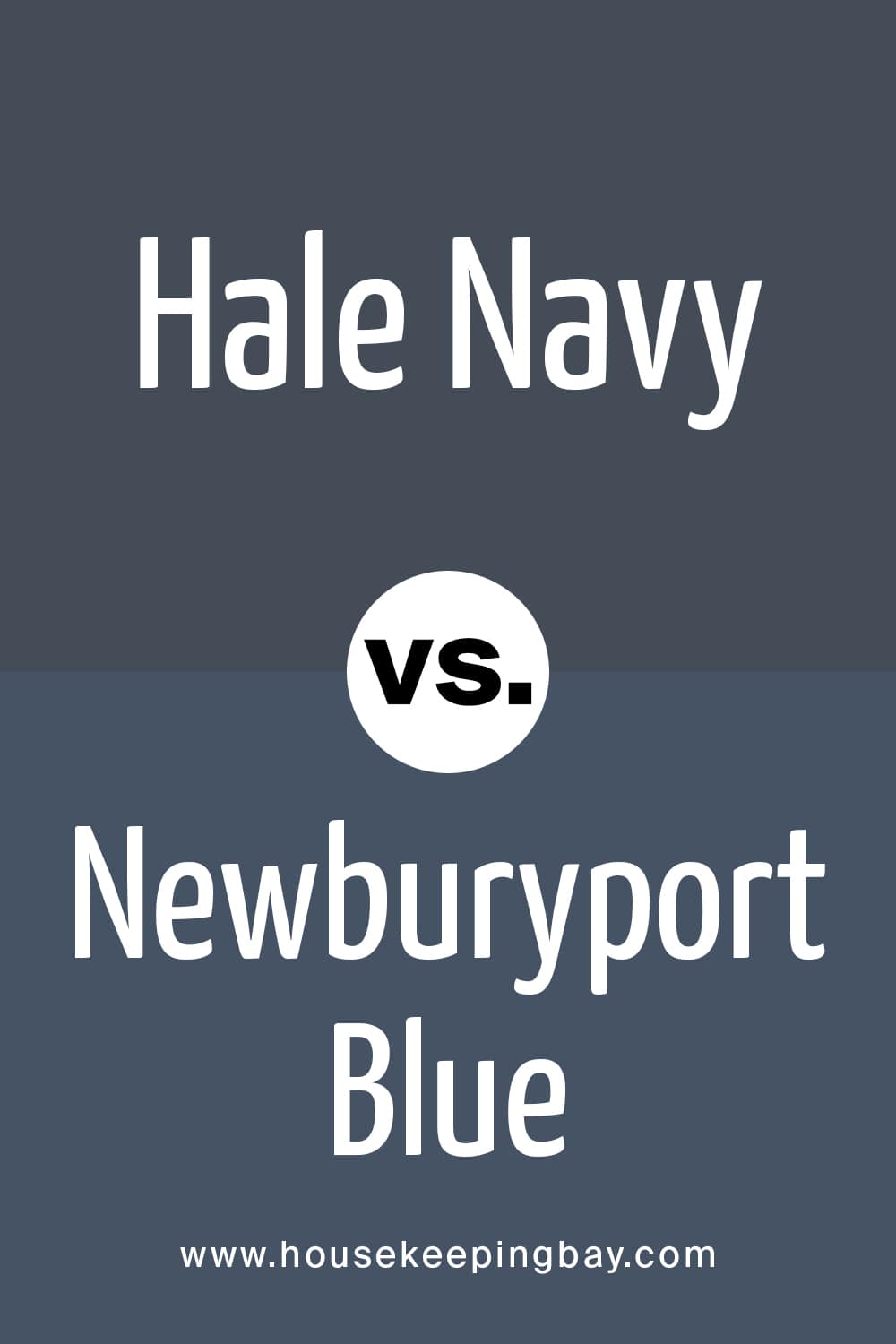 Hale Navy vs Old Navy
Let's compare Benjamin Moore's Old Navy vs Hale Navy. Out of all the paint colors, Benjamin Moore's Old Navy is the most similar to Hale Navy. It is a very true blue that we usually call navy blue, and it has less gray than Hale Navy and is significantly darker.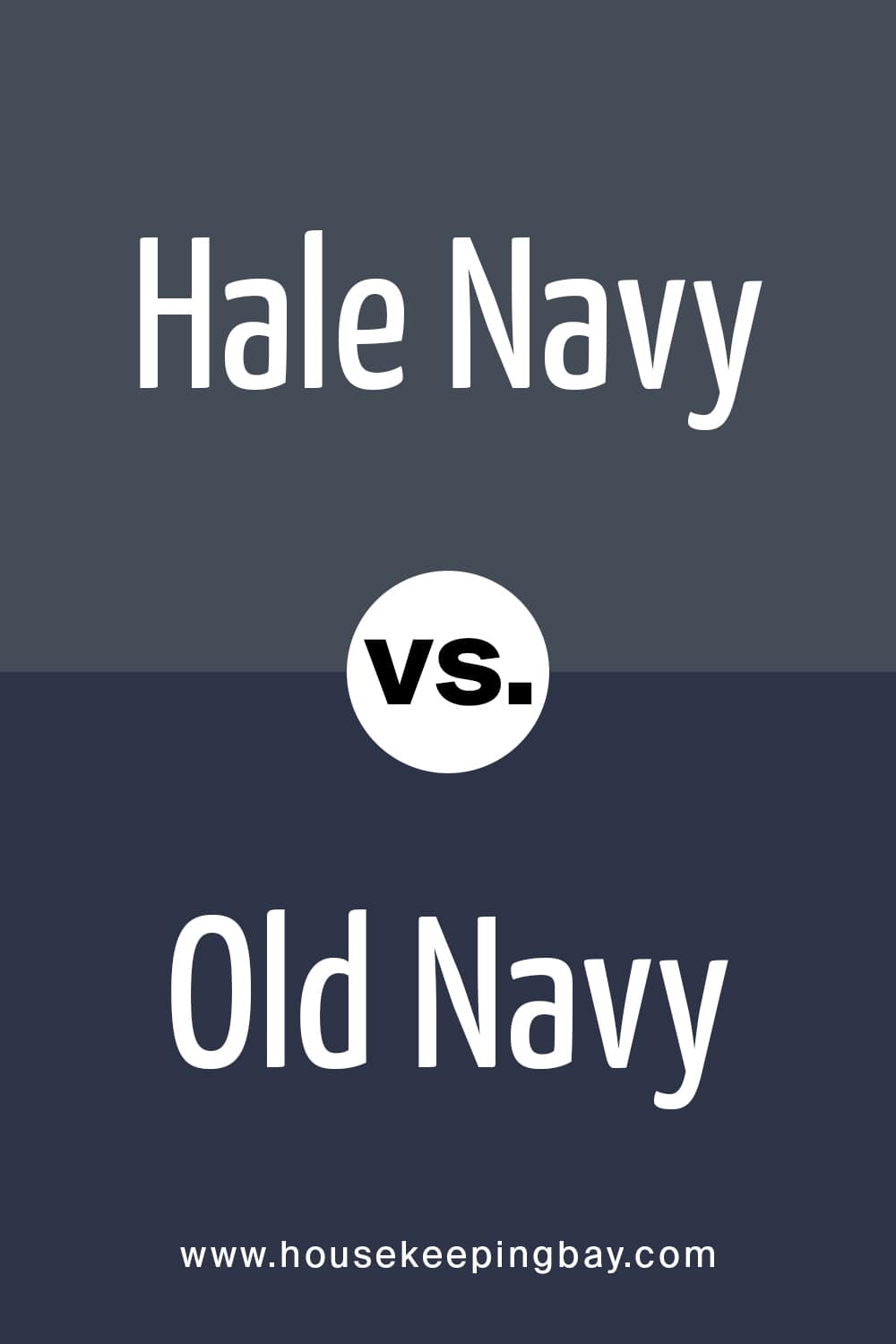 Hale Navy vs Blue Note
Blue Note is another "twin-brother" of Hale Navy. The colors look so much alike that if you don't have an eye for color shades, you will hardly see the difference. The only difference that can be noticed is that Blue Note may reveal more of its greenish undertones in certain types of lighting.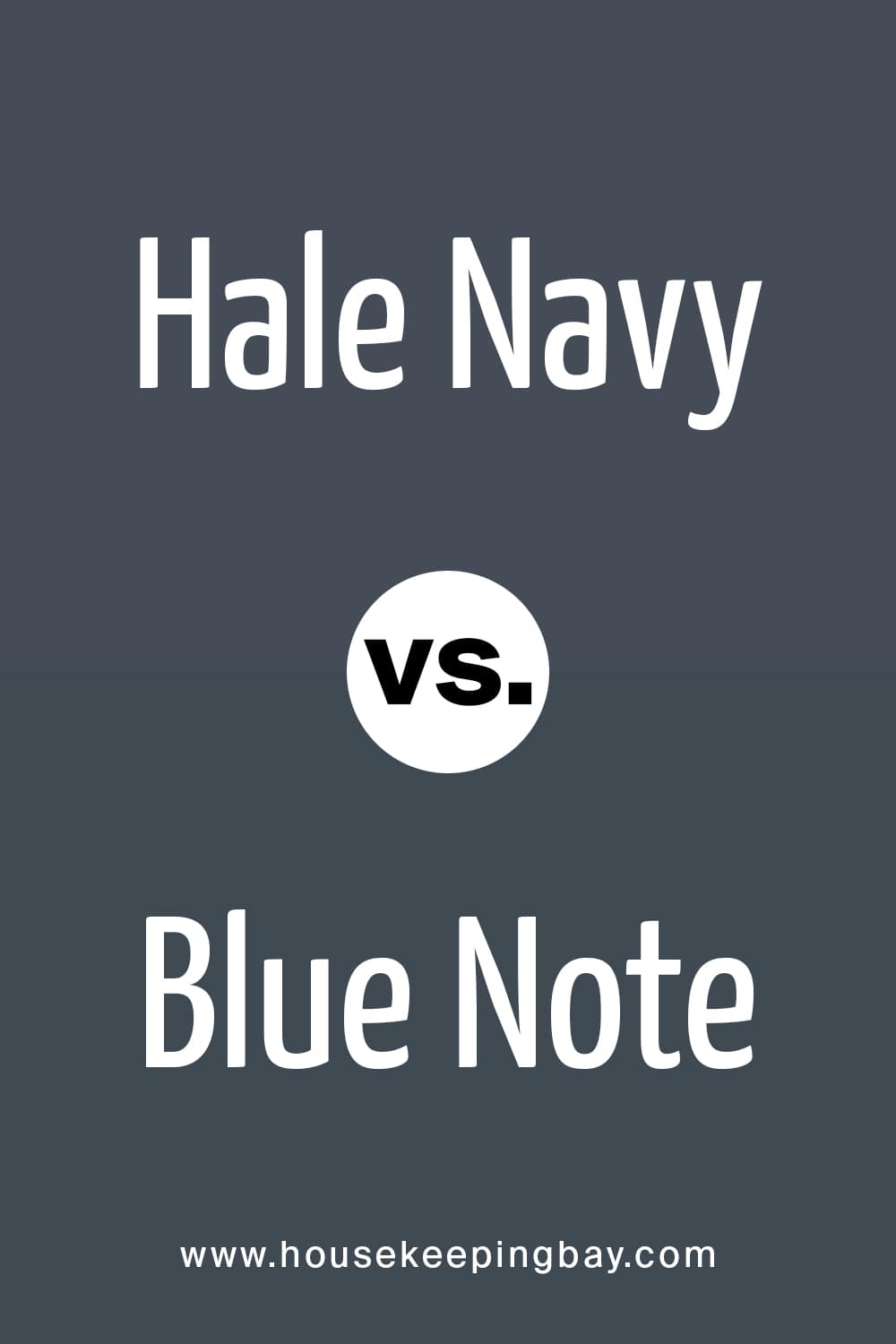 So, now you know more about the beautiful and rich deep blue color by Benjamin Moore called Hale Navy. With all that we have told you, you will be able to incorporate this elegant and aristocratic blue into your home in the most suitable and harmonious way!
Frequently Asked Questions
⭐What are the undertones of Hale Navy color?
It has bluish gray undertones.
⭐Will Hale Navy work with wood in interiors?
Yes, this color looks great with wooden elements.
⭐Is Hale Navy a neutral color?
To a certain point, it is.