Every artist knows that white color consists of an infinite number of iridescent shades.
White is a content base of primary and secondary colors and shades. This is one of many reasons why interior designers and architects adore white color, and use it as a background for the implementation of any creative idea.
All shades of white in the interior were especially popular in Europe and America in the 1920s and 1930s.
White, in that era, was a symbol of the aristocratic lifestyle of the owners of the house, a sign of wealth and luxury.
In the minimalist interiors of the 60s, white was used in a completely new way.
It was designed to emphasize the rationality and conciseness of spacious rooms in houses with a minimum of furniture and decor.
White color shades serve as an expression of comfort, peace and naturalness.
Why Choose Sherwin Williams White Paints?
The story of Sherwin Williams is the story of two friends' idea grew into one of the largest paint companies not only in the USA but in the world, making many revolutions in the industry.
Brand Founders Henry Sherwin and Edward Williams were endowed with an amazing ability to anticipate the needs of the paint market.
The history of the company began with the production of 83 unique formula paints in a one-story building on the river.
Today, Sherwin-Williams owns 34 factories and more than 5,000 stores worldwide.
How do you usually choose paint? What is important to you? Price? Quality? Do you prefer paint that your grandmother used to paint, or do you opt for innovative solutions?
The information that you will read below is for those who do not like compromises, for those who always choose the best.
Sherwin Williams paint is the best that the market of paints and varnishes can offer you today. You don't believe it? Let me convince you!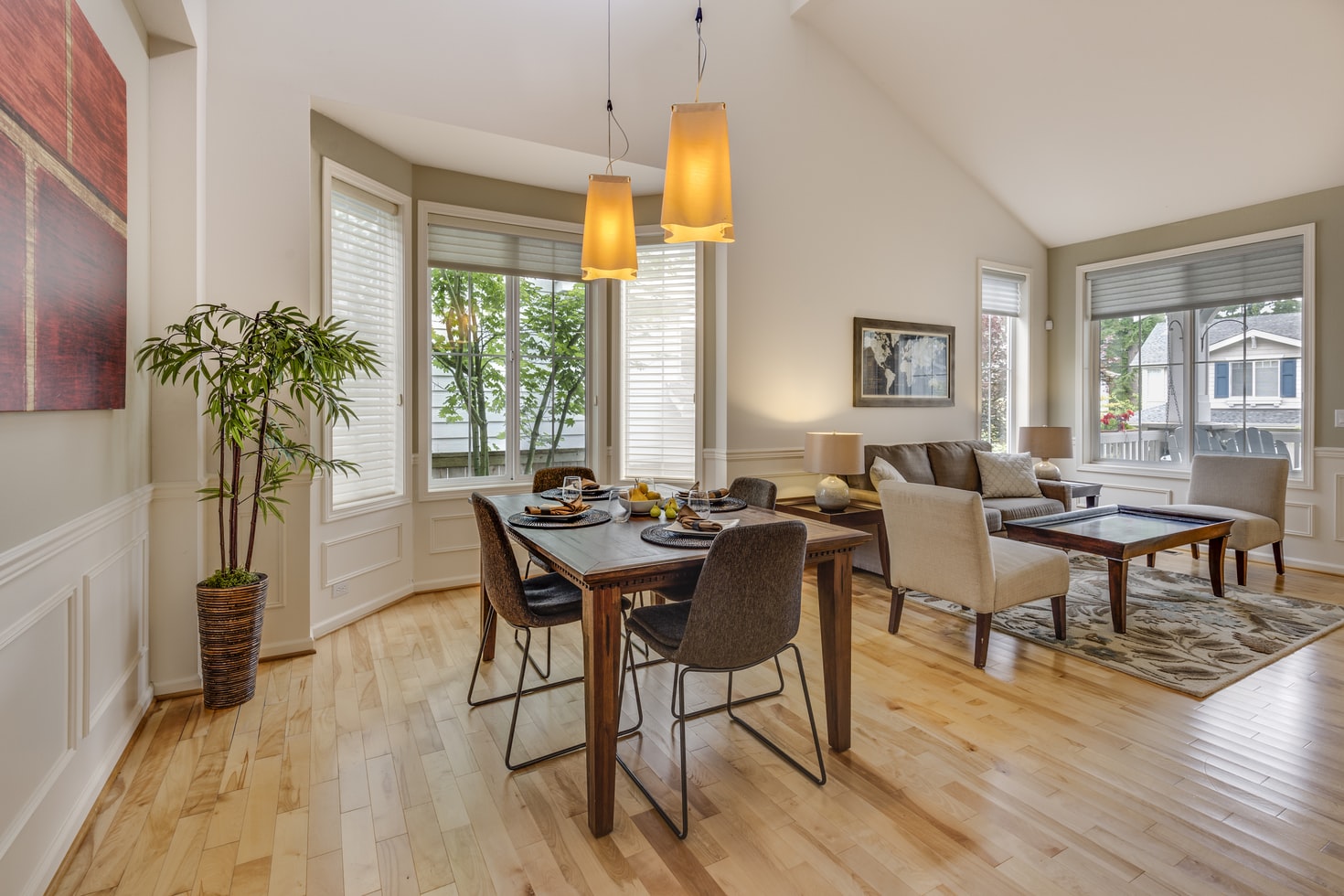 Benefits of Sherwin Williams Paints
Subject to the paint application technology, Sherwin-Williams gives a guarantee of 20 years for interior paints and 6 years for facade paints.
For several years, the company has been producing paint with a lifetime warranty, both for indoor and outdoor use.
Materials manufactured by Sherwin-Williams are recommended for use in hospitals and childcare facilities. They meet all the highest environmental standards and sanitary and hygienic standards.
The Sherwin Williams product line includes zero VOC paints.
You can wash, rub, brush, use chemical cleaners to remove dirt and stains on surfaces painted with Sherwin Williams paints.
Sherwin-Williams paints are made on the basis of 100% acrylic, which guarantees high durability of the coating.
Moreover, just one thin coat covers the surface better than multiple coats of other well-advertised brands, and it works on all surfaces, whether it is wood, brick or metal.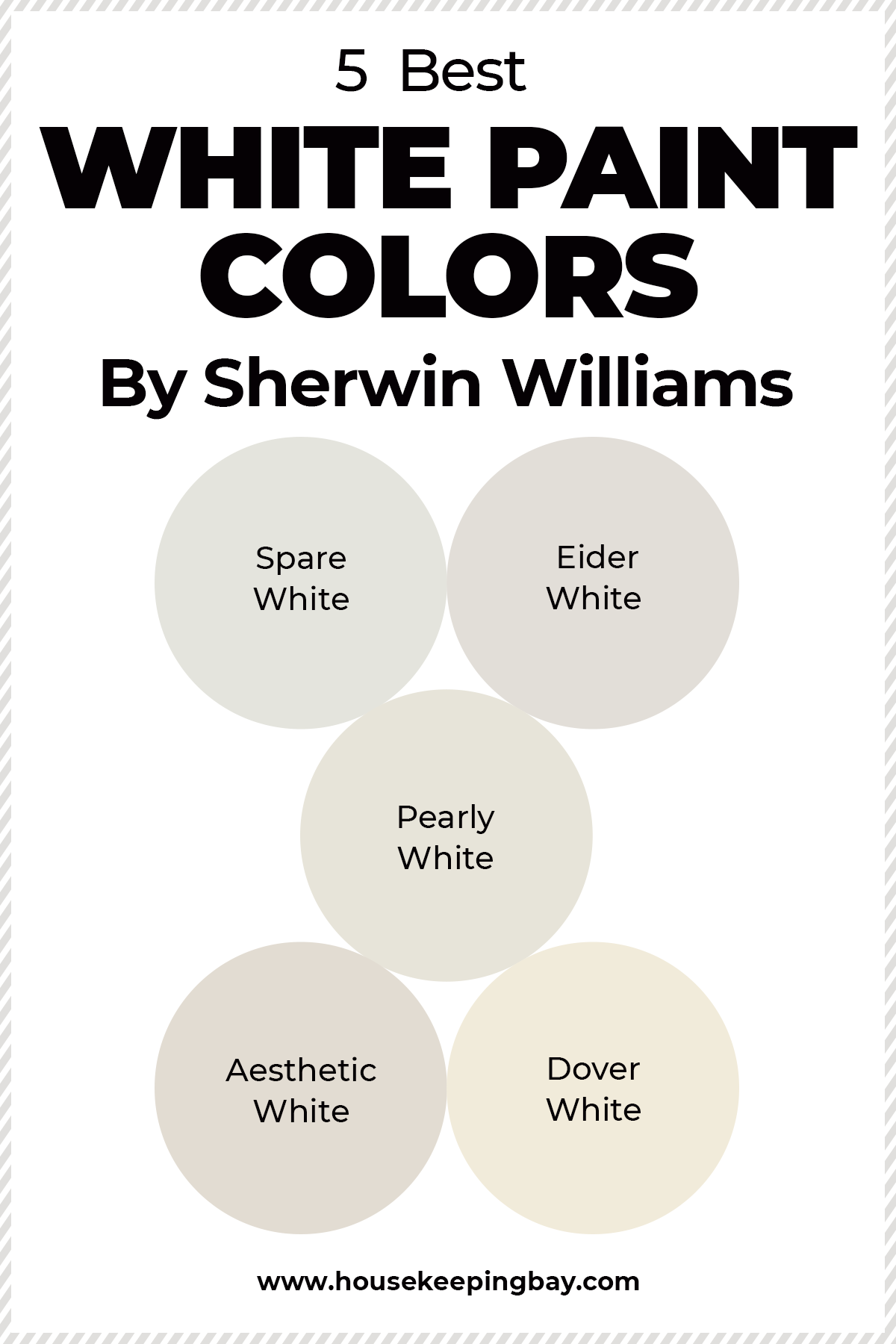 Sherwin Williams produces materials for both professionals and home craftsmen.
Their liquid consistency does not require long-term paint preparation before applying to the surface.
Sherwin-Williams paints not only have a huge number of colors in their palette, but also create various effects on the surface.
These interior paints are professional coatings that are indispensable during finishing work in any premises.
The latest Sherwin-Williams revolutionary technology is the best premium paint.
Scientifically developed in 2016, it features advanced dirt blocking technology, making Sherwin Williams products the best in the all-purpose paint class.
There is no need to choose between quality performance and a beautiful surface appearance.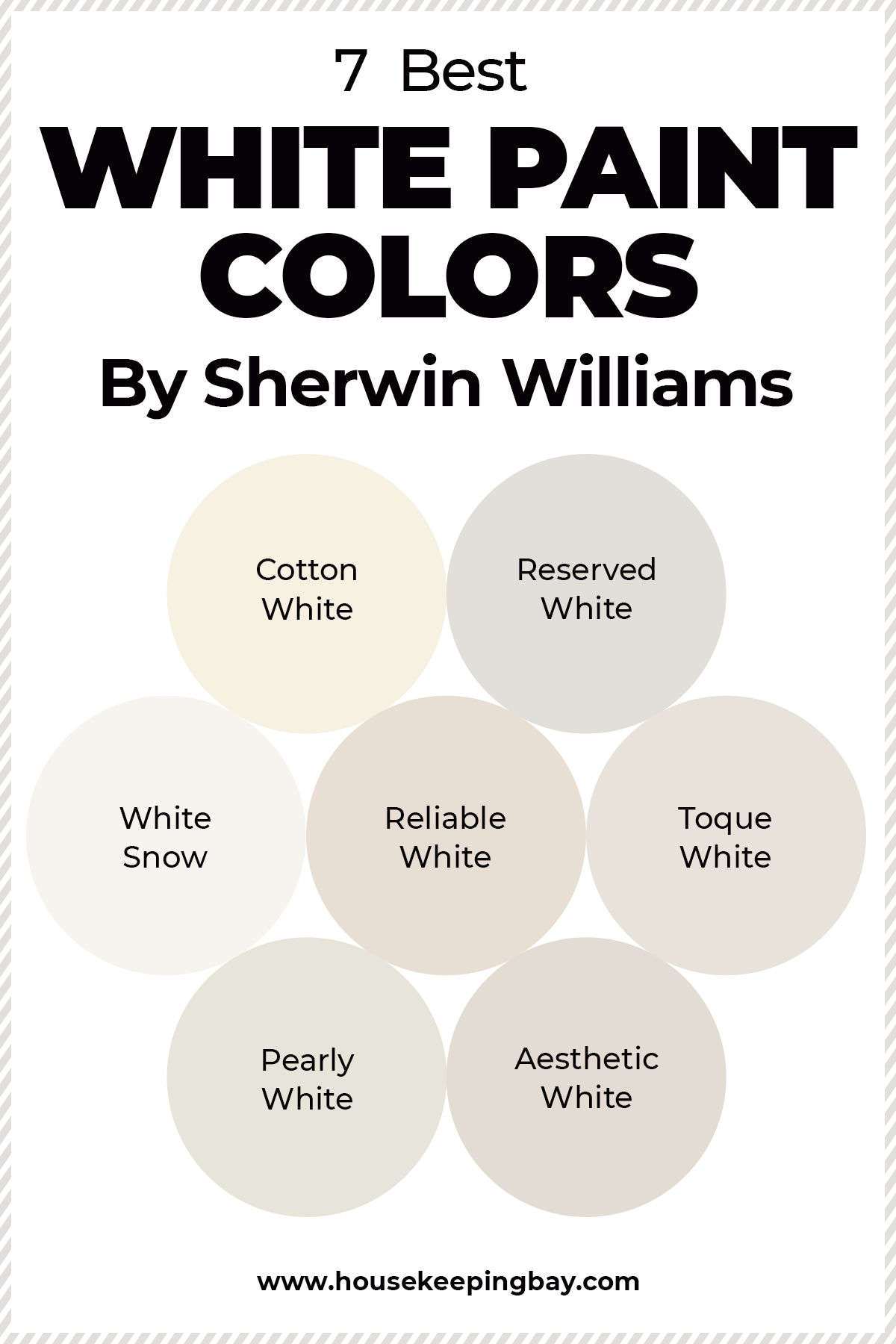 Spare White by Sherwin Williams
Sherwin Williams Spare White SW 6203 is a gentle white color with a light gray undertone.
It's quite neutral and can be considered as both a warm and cold color tone.
It will be a good addition into your living room, bedroom, or even bathroom in a minimalistic style.
Complement the paint color by some go-to decorations or furniture in darker shade to maintain a smart and sophisticated design.
By the way, if you repair or renovate a room, you don't have to worry about the coating by Sherwin Williams.
The paints have a lifespan of 25 years and more.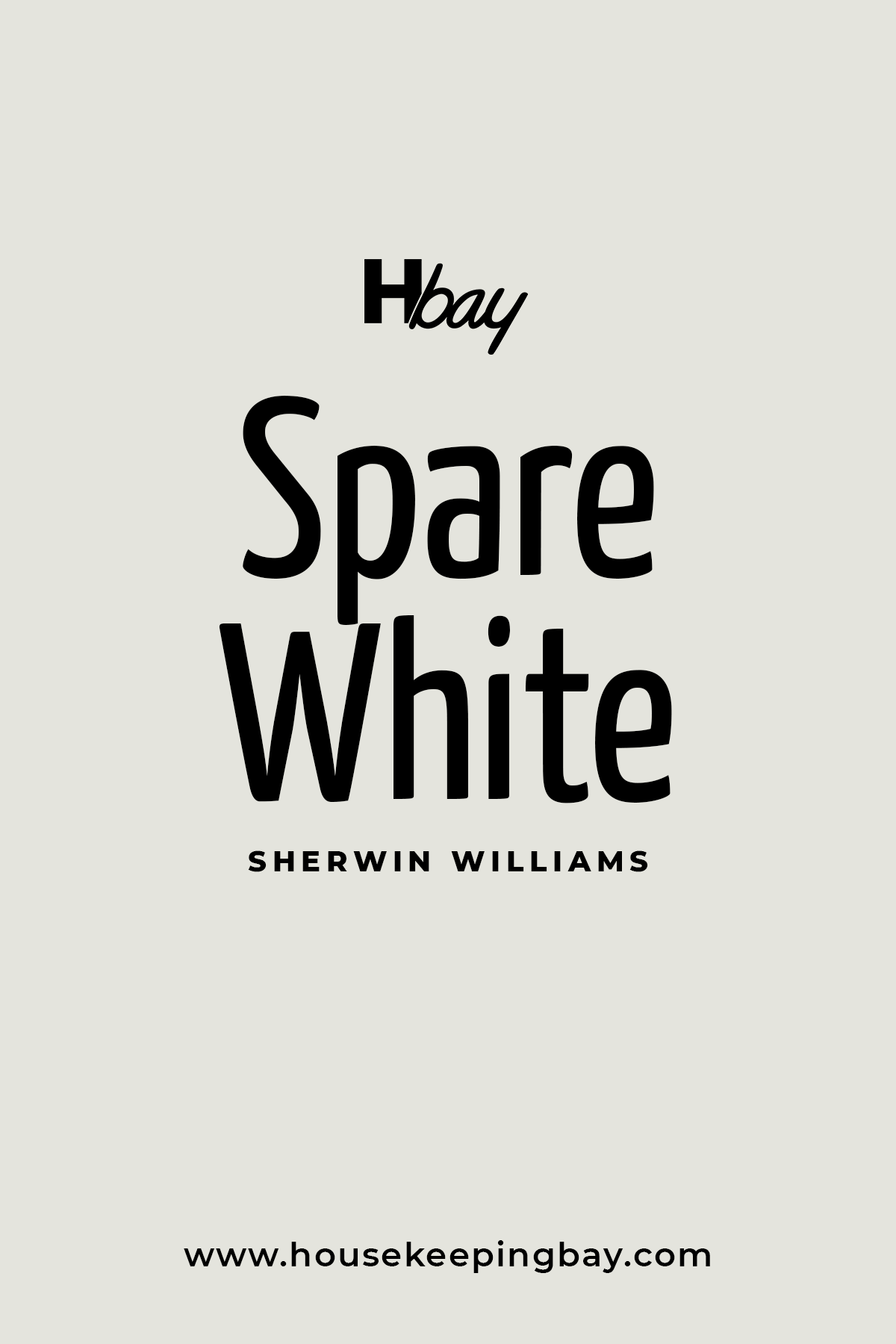 Eider White by Sherwin Williams
SW 7014 Eider White shade can be described as a tone of a sunny beach sand.
It's a nice, pleasant-looking paint with a warm undertone. It's a perfect decision if you don't like bright white colors or too yellow tones.
Painting your bedroom with this color, you will make it look sophisticated and stylish, and maintain a cozy atmosphere.
Choose this paint shade for the whole room, or mix it with coordinating colors and create a great, unique design.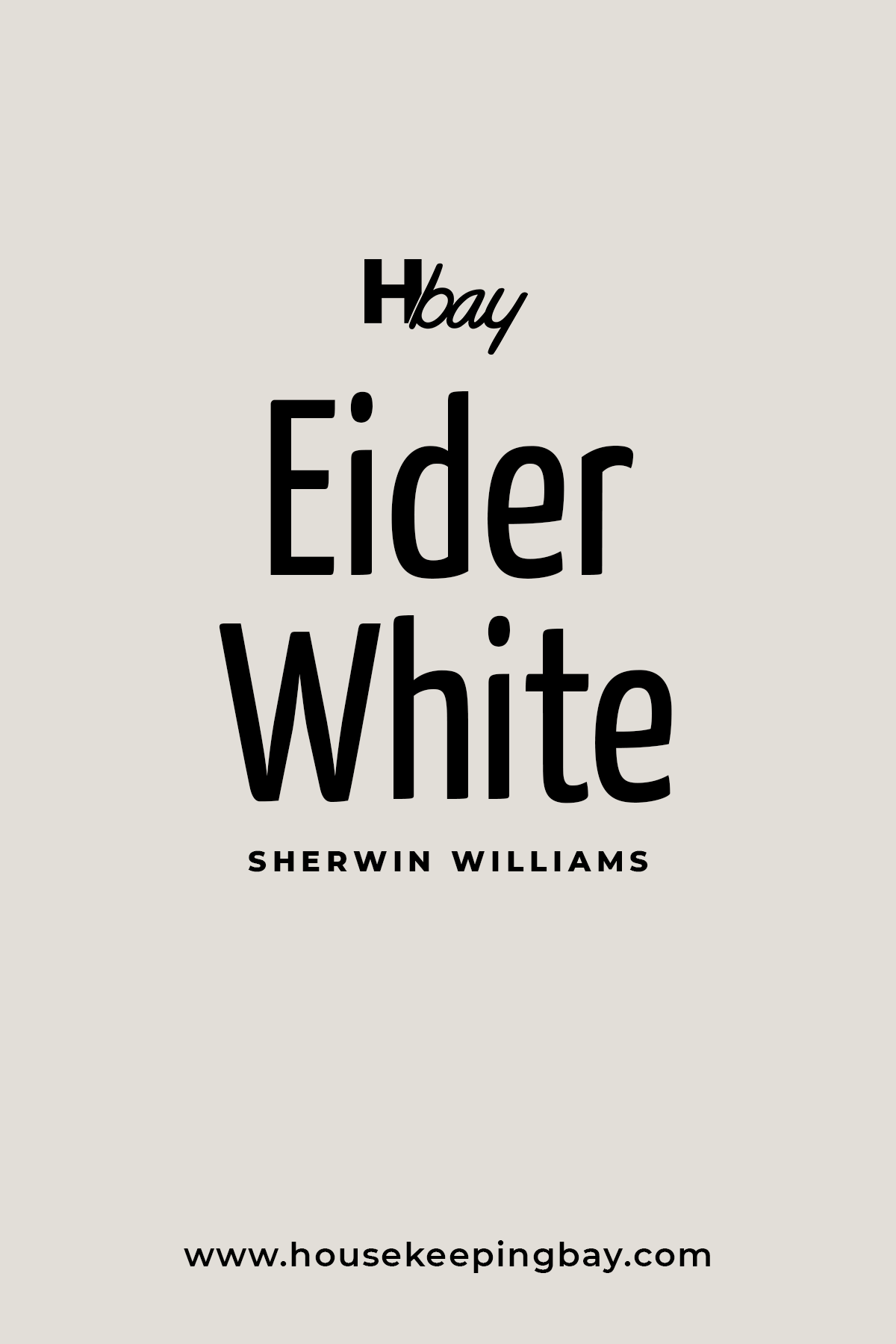 Related: Eider White SW-7014 By Sherwin Williams
Pearly White by Sherwin Williams
SW 7009 Sherwin Williams Pearly White tone is similar to Eider White color, but it's warmer and has a fine, peachy undertone.
It's a great choice for dyeing the whole apartment to give it an aristocratic, creamy vibe and atmosphere of modern, minimalistic design.
You can as well compliment it with one of the coordinating or trim colors to make the interior more vibrant.
Also, you can choose this color to paint your house exterior. Most paints by Sherwin Williams are versatile and customizable, so you can choose almost any color for both inside and outside renovation.
Aesthetic White by Sherwin Williams
Aesthetic White SW 7035 continues the color palette of two previous shades.
You might think that they're all similar, but in fact, all of these colors have different LRV and provide different effects in the room.
So, describing Aesthetic White, I couldn't resist saying that it resembles me of an oat cookie.
It looks great in any room you want to put it in, and it's a completely independent color.
Paint your room fully with the Aesthetic White and use plain furniture to get a fashionable design.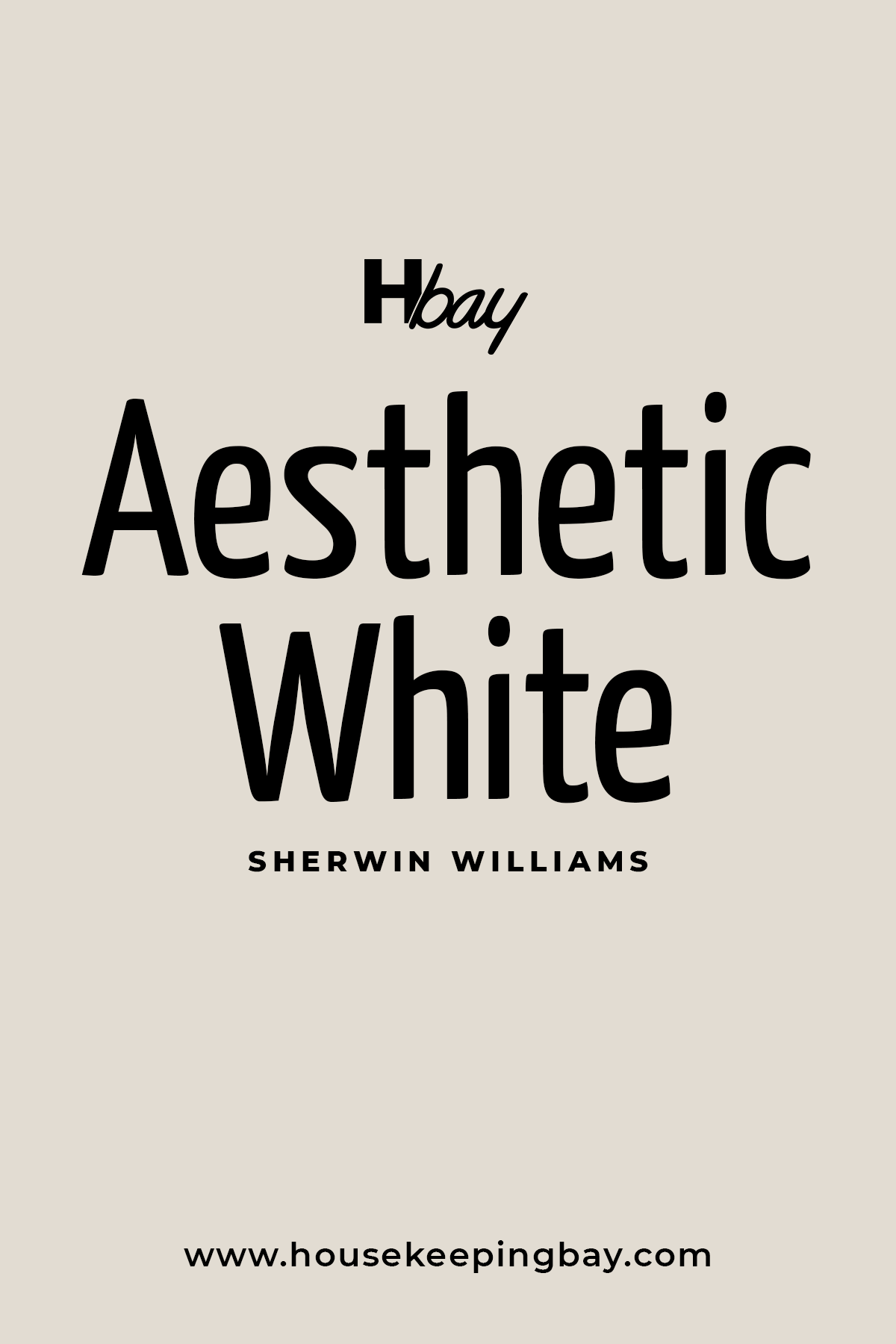 Sherwin Williams Snowbound | BETTER THAN ALABASTER?
Dover White by Sherwin Williams
Dover White SW 6385 by SHerwin Williams is different from previous colors. It has a definite yellow undertone, but it still looks very subtle and sophisticated.
Painting a room with Dover White will give it a nice atmosphere and resemble you of an airy dessert.
If you want to give your interior a tasty-looking design and make it look fresh, choose the Dover White shade to complement the rooms.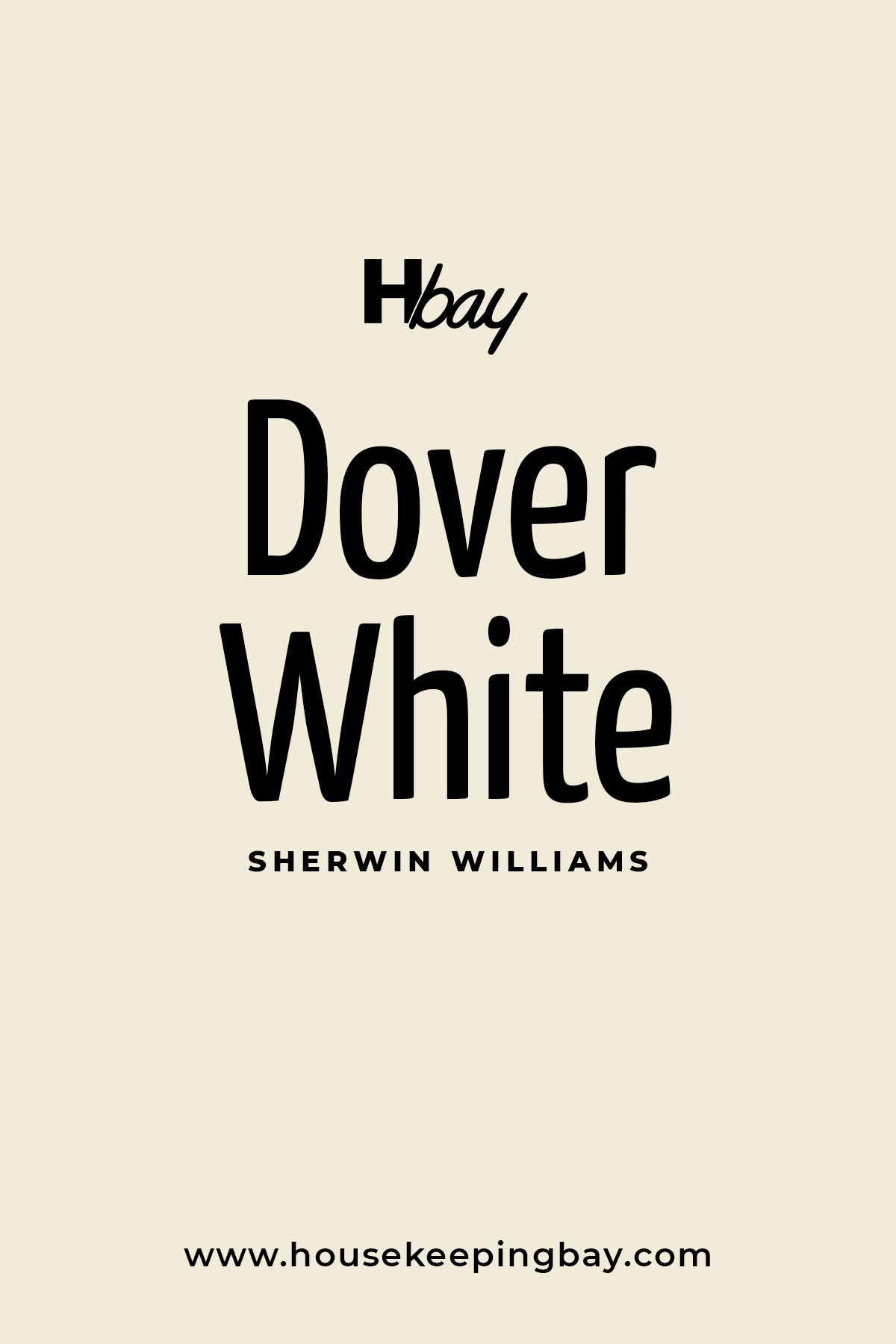 Related: Dover White SW-6385 By Sherwin Williams
Incredible White by Sherwin Williams
Incredible White SW 7028 is in fact an incredible one.
I can say that it's my all time favorite, because it has that neutral, versatile undertone that can be a great platform for design development.
It suits both modern and classic interior designs, looks sophisticated and smart, and is a stunning choice for people who don't want to use simply white or dark shades.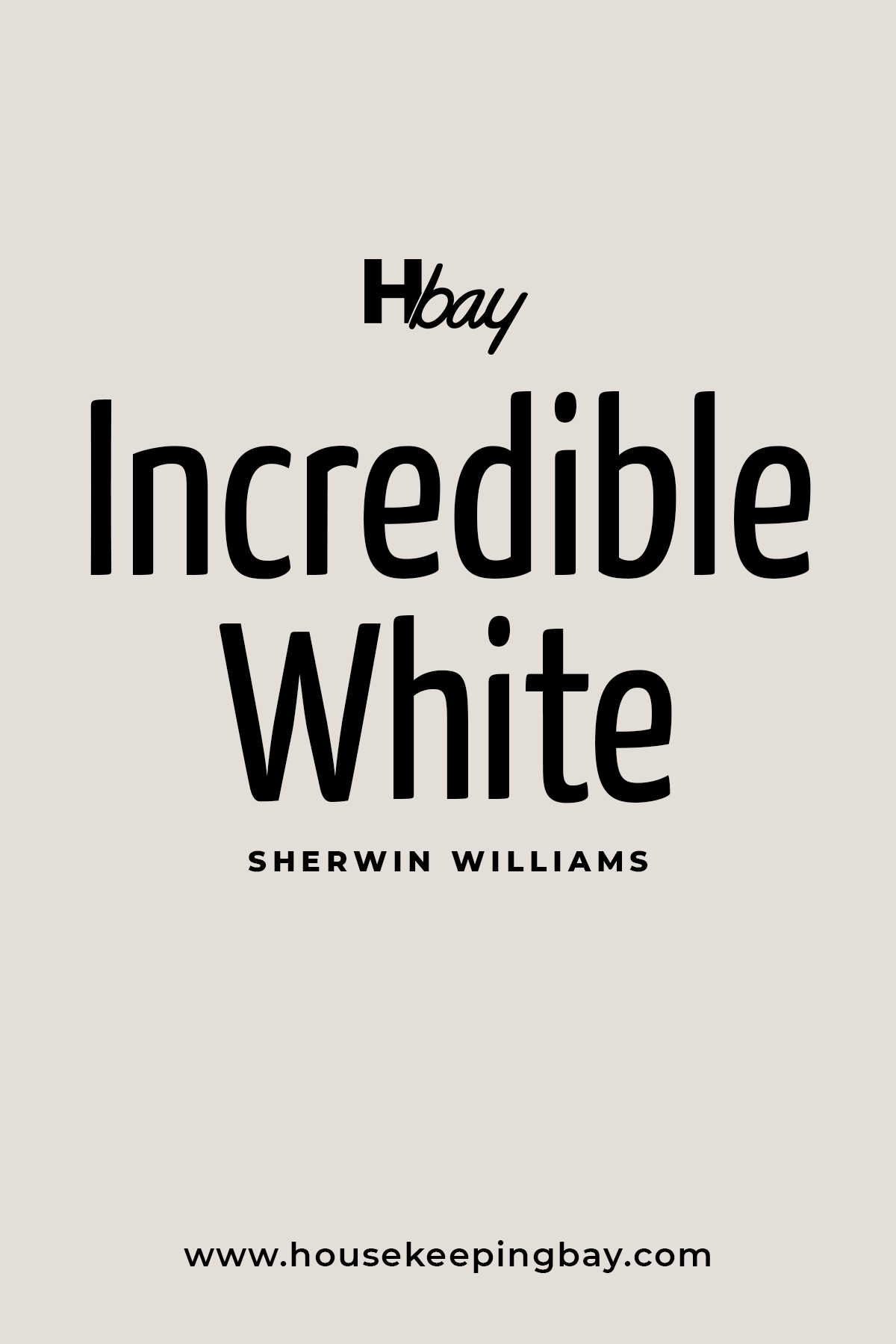 Alabaster by Sherwin Williams
The Alabaster SW 7008 color speaks for itself. The name of the "alabaster" color comes from a decorative stone known since ancient times. In antiquity, it was a smooth, translucent and delicate, calcite alabaster stone.
It was used to create sculptures and decorative objects, as well as to decorate furniture and flooring.
Alabaster by Sherwin Williams is a wonderful color that blends perfectly with almost all shades in the interior.
However, one of the most interesting combinations will be neutral colors, i.e. white, gray and black.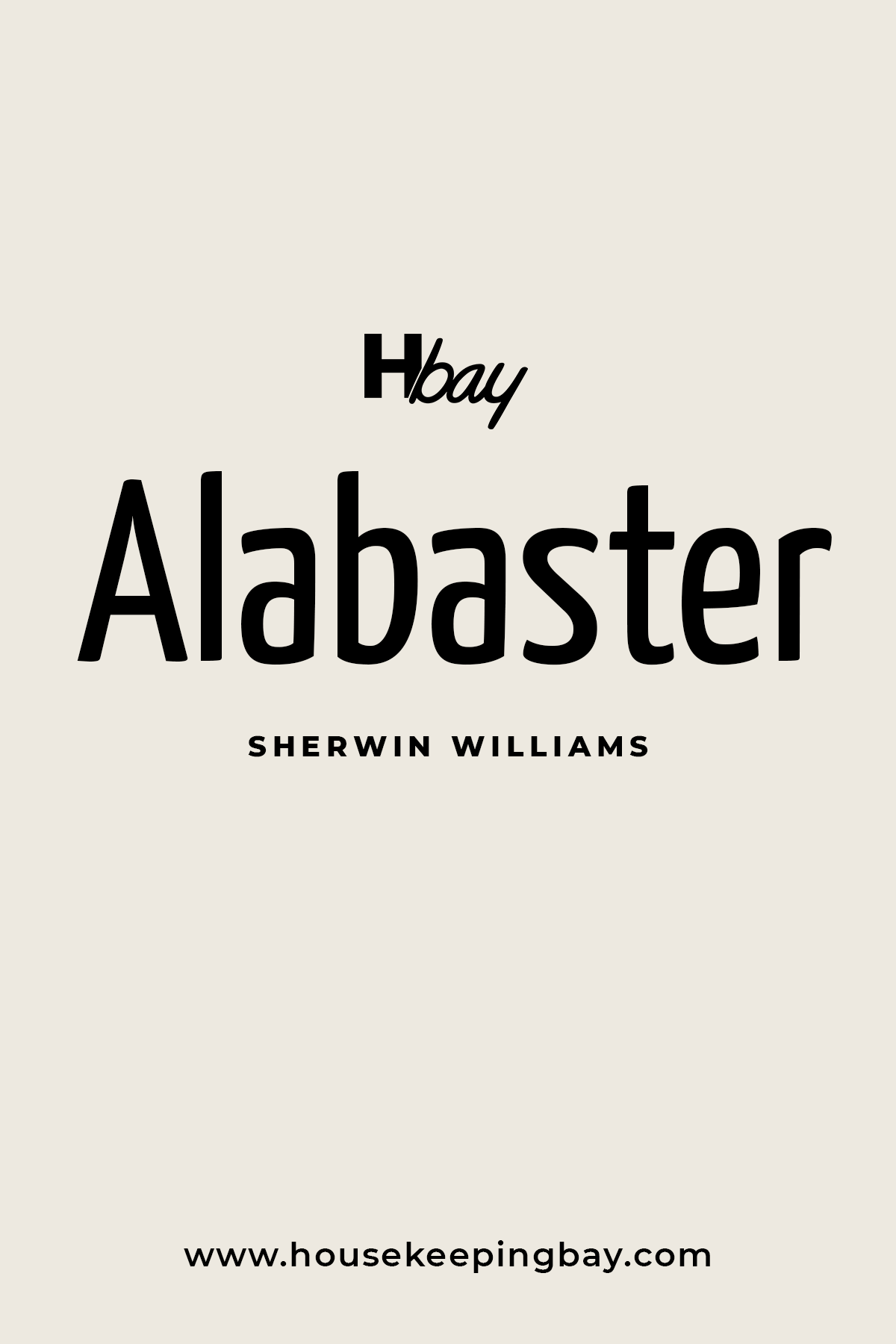 Cotton White by Sherwin Williams
SW 7104 Cotton White is a great option to renovate your room.
It has a light beige undertone, which is a classic for modern interior designers.
At the same time, it is associated with understated elegance, which can serve as a backdrop for the placement of works of art, as well as balancing the "colorful" interiors, replete with accessories and small furniture.
Using the Cotton White by Sherwin Williams in your interior will bring a relaxing and sophisticated atmosphere. If you want a relaxed interior, then there is no better color.
The organic sensation of the color of sand and clay.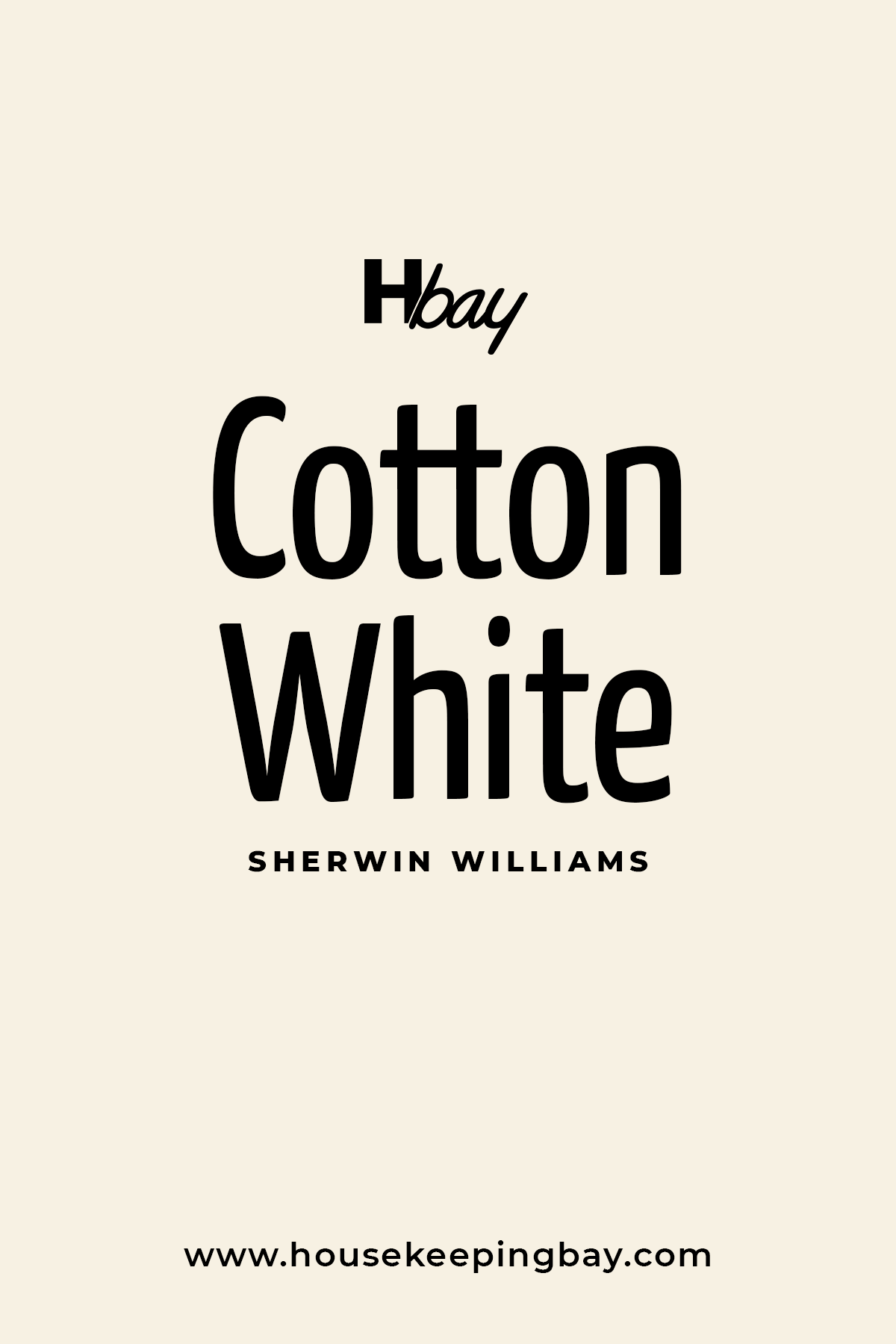 Moderne White by Sherwin Williams
Moderne White SW 6168 is the real royalty of white colors. Neutral paint color from a popular American manufacturer in most cases plays the role of the main background in the interior.
You can use it when you need to get a peaceful and cozy atmosphere.
The neutrality of the nature of the Moderne White is the main advantage when considering options for the interior.
It can be both warm and cold toned depending on lightning you install and the source of natural light.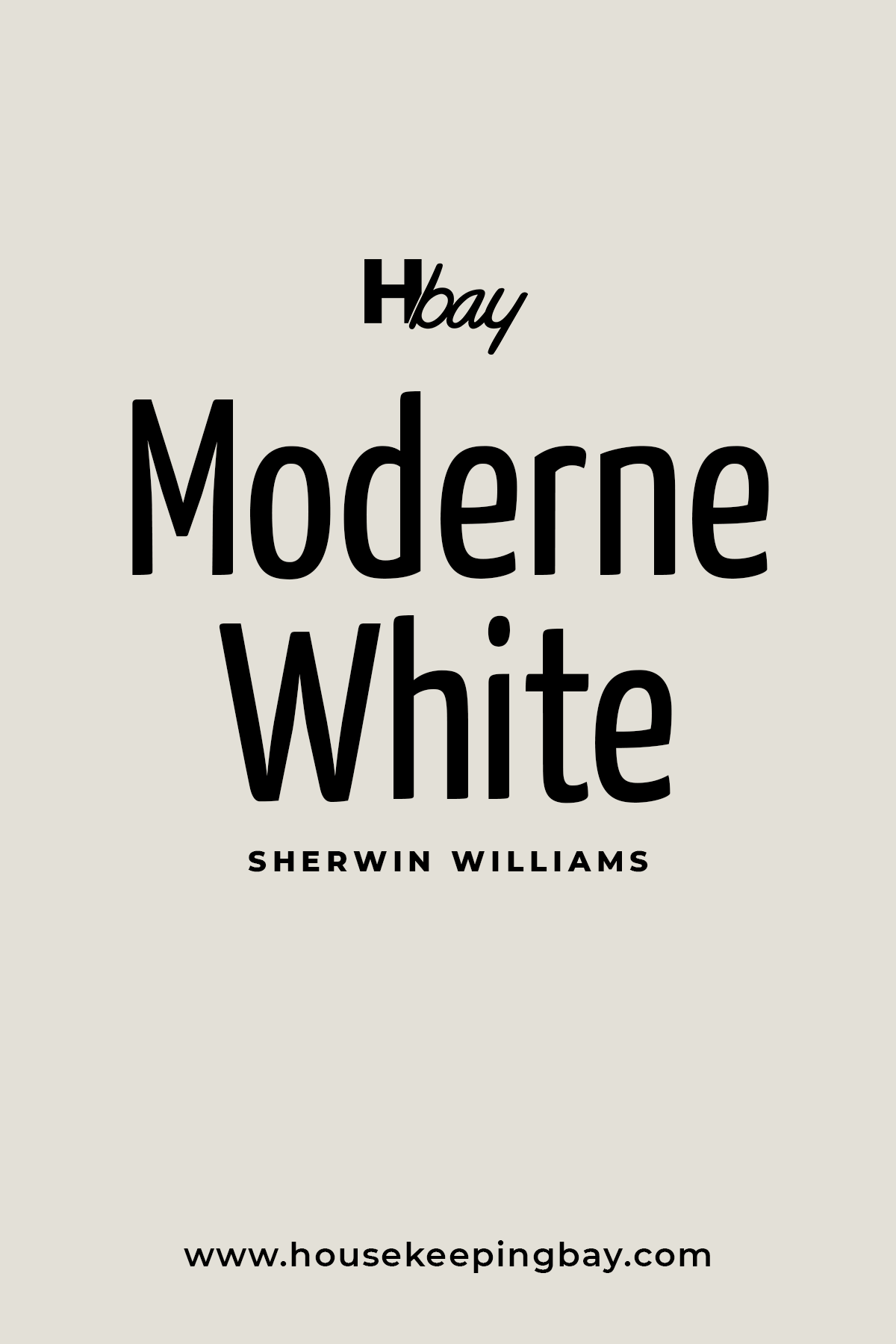 Snowbound by Sherwin Williams
SW 7004 Snowbound shade can be described as one of the most versatile colors Sherwin Williams has ever created.
Depending on the lightning, it can have undertones like brown, cream, dark milky, or papyrus.
But any of these colors are traditionally associated with luxury and nobility.
It makes the room lighter, warmer, so it is often used to decorate a living space, the windows of which face the north side.
When compared with the purity and sterility of white, Snowbound is not that bold.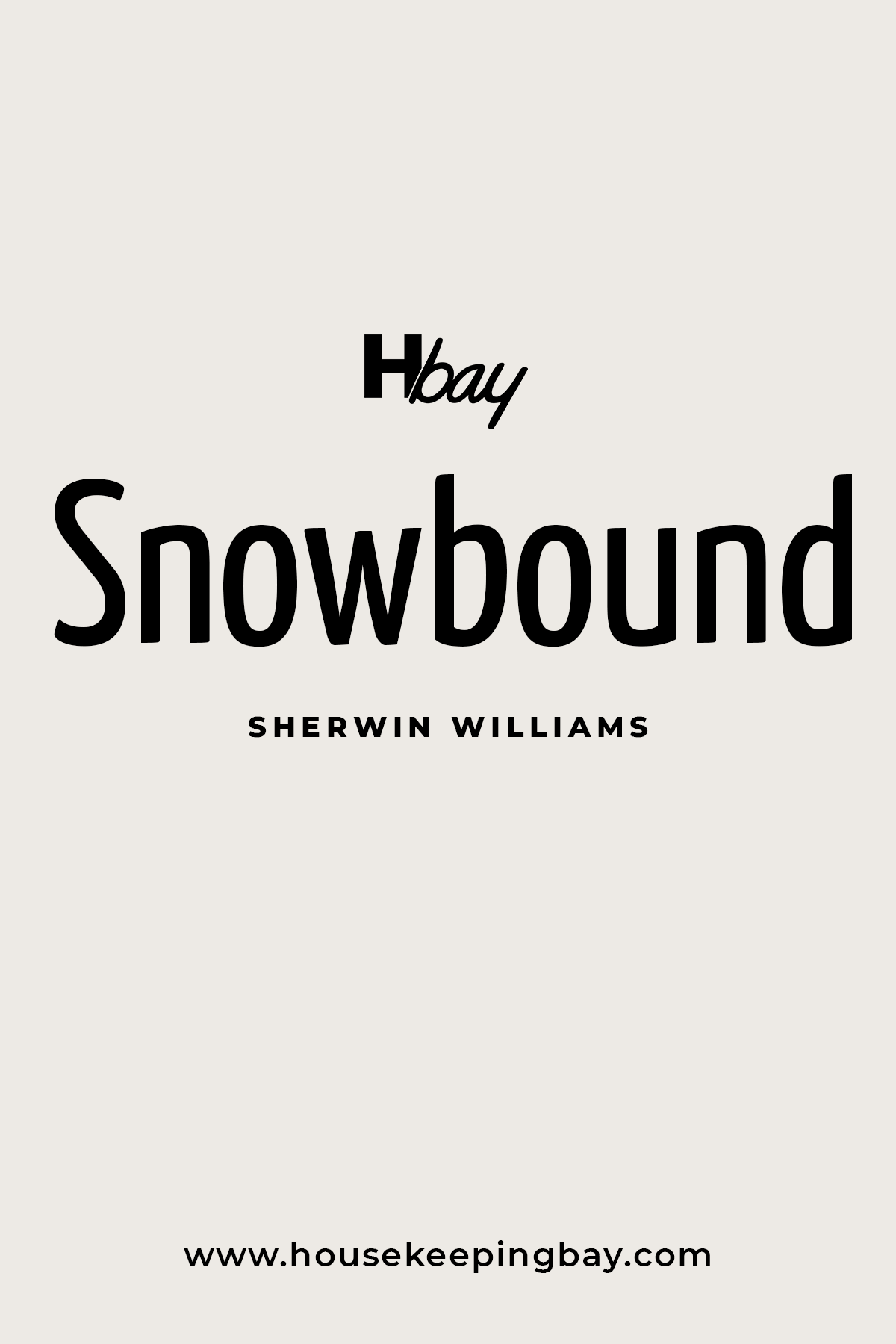 Pure White by Sherwin Williams
The Pure White SW 7005 color used in the interior is a special shade of white.
It is softer than snow white, but in appearance it is much more expressive than ivory. Pure White is, in fact, a complex of subtle shades.
It has a combination of yellow, blue and even muted red, but these differences are not always available to the layman's eye.
This color is considered versatile and suitable for any room, but it is best suited for an apartment in a kitchen decorated according to the canons of classicism.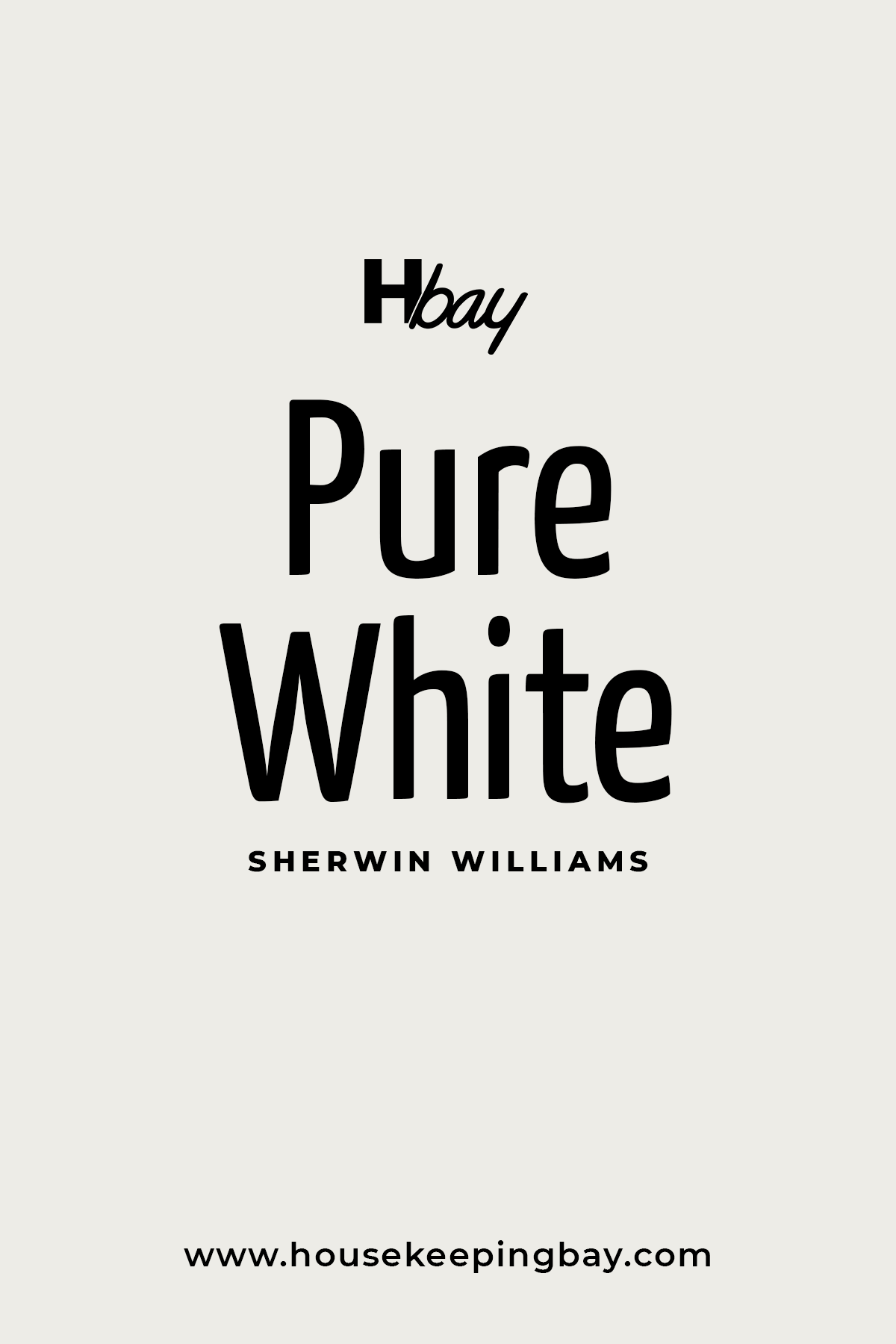 Reserved White by Sherwin Williams
Reserved White by Sherwin Williams is a soft and warm color that goes well with any bold shade whether it's dark or pastel. In the interior, they complement and emphasize each other.
It's a versatile shade that you can use in any interior.
Using this color, you can design a beautiful "pearl" bedroom.
It's a classic option and is often called a French bedroom. Use shiny and glossy decor, and complement it with a splash of a gray shade.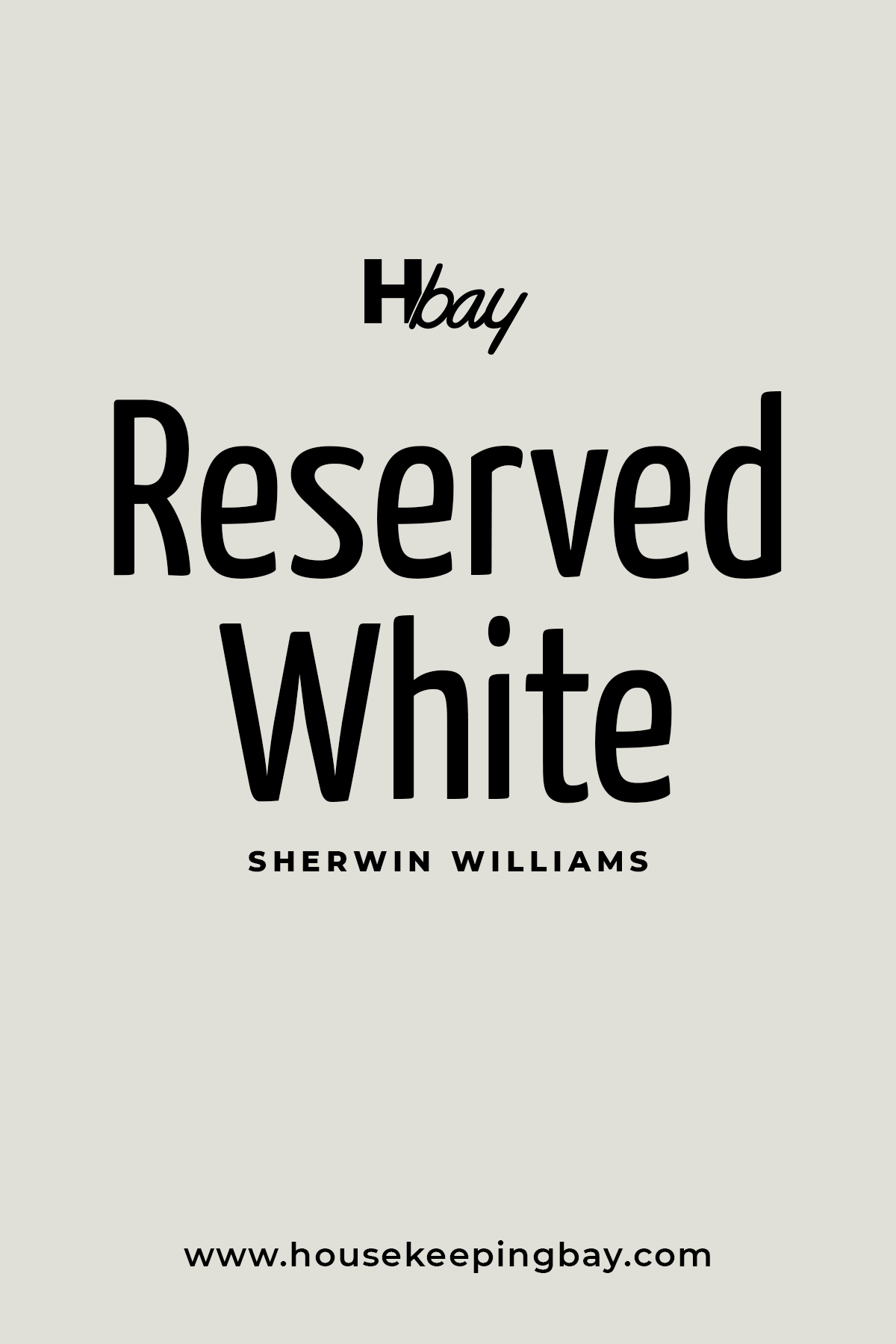 White Snow by Sherwin Williams
SW 9541 White Snow color can be actually referred as milky white. It has a subtle warm undertone that looks gorgeous in any room and makes it spacious. In addition, the milky undertone is versatile.
It is absolutely unobtrusive, does not catch the eye and does not irritate, even if it is present in the interior in large amounts.This shade is considered a perfect base in the design of classic interiors.
After all, it conveys everything that we are used to seeing in the classics including calmness and elegance.
But even in a modern style, it serves as an excellent basis for creating cozy monochrome or stylish solutions with bright inclusions.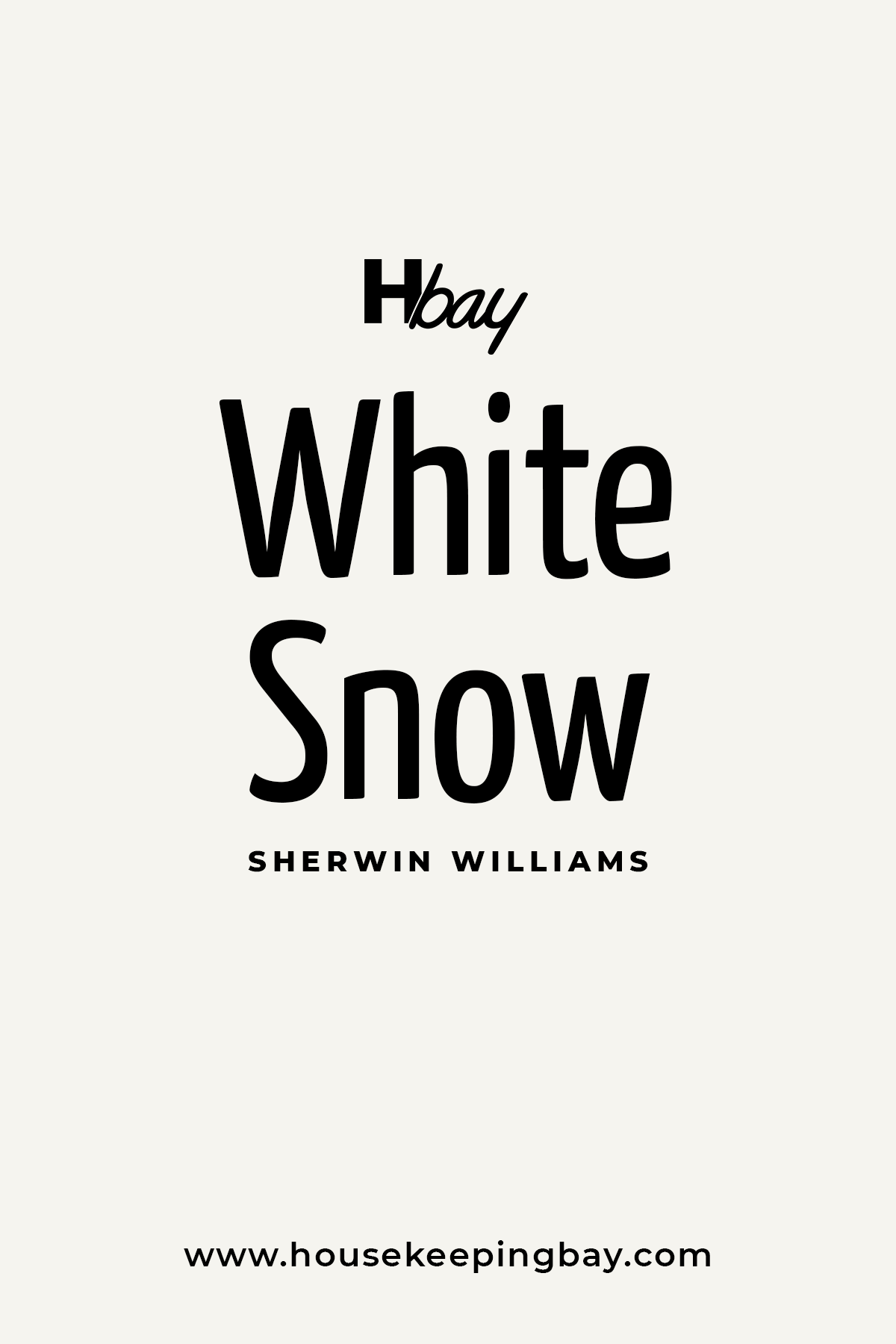 Reliable White by Sherwin Williams
Sherwin Williams Reliable White SW 6091 has a dull peachy undertone and is a warm color.
Calm light ash-peachy color creates a romantic secluded interior, cozy and elegant.
This is the choice of those who seek peace of mind and security.
The presence of this color is recommended in apartments with windows facing north, and the lack of natural light causes inconvenience.
It will look good in spacious rooms, but in small ones you need to be careful when using it, as warm shades visually bring objects closer.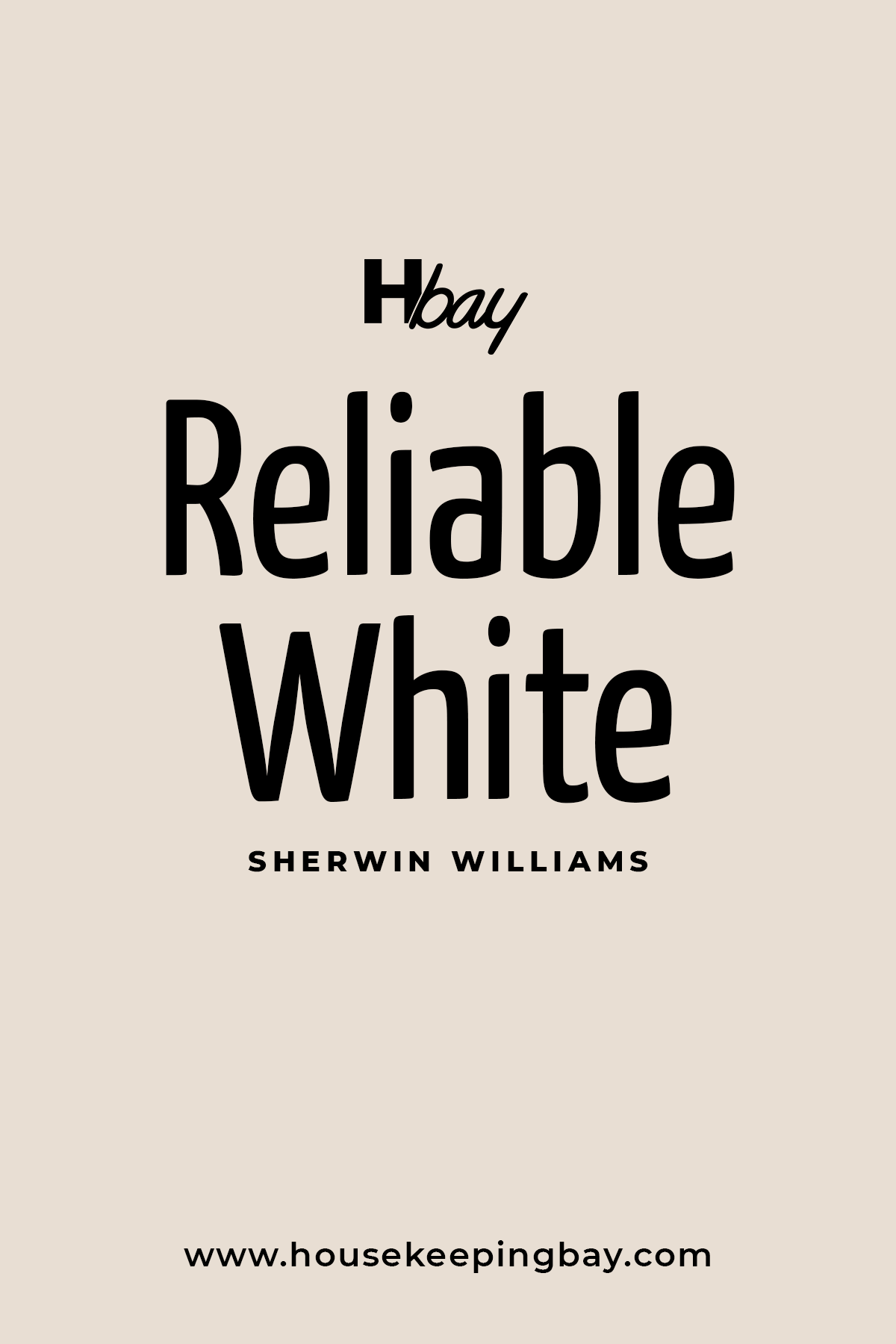 Toque White by Sherwin Williams
SW 7003 Toque White color is light smoky, hazy white shade.
It's more of a cold undertone and can be a great design solution for small rooms, since it gives space and is a great background for minimalistic interiors.
It doesn't require much decoration and emphasis.
Due to the unusual color undertones, this paint can be a great option to dye the exterior of the house as well.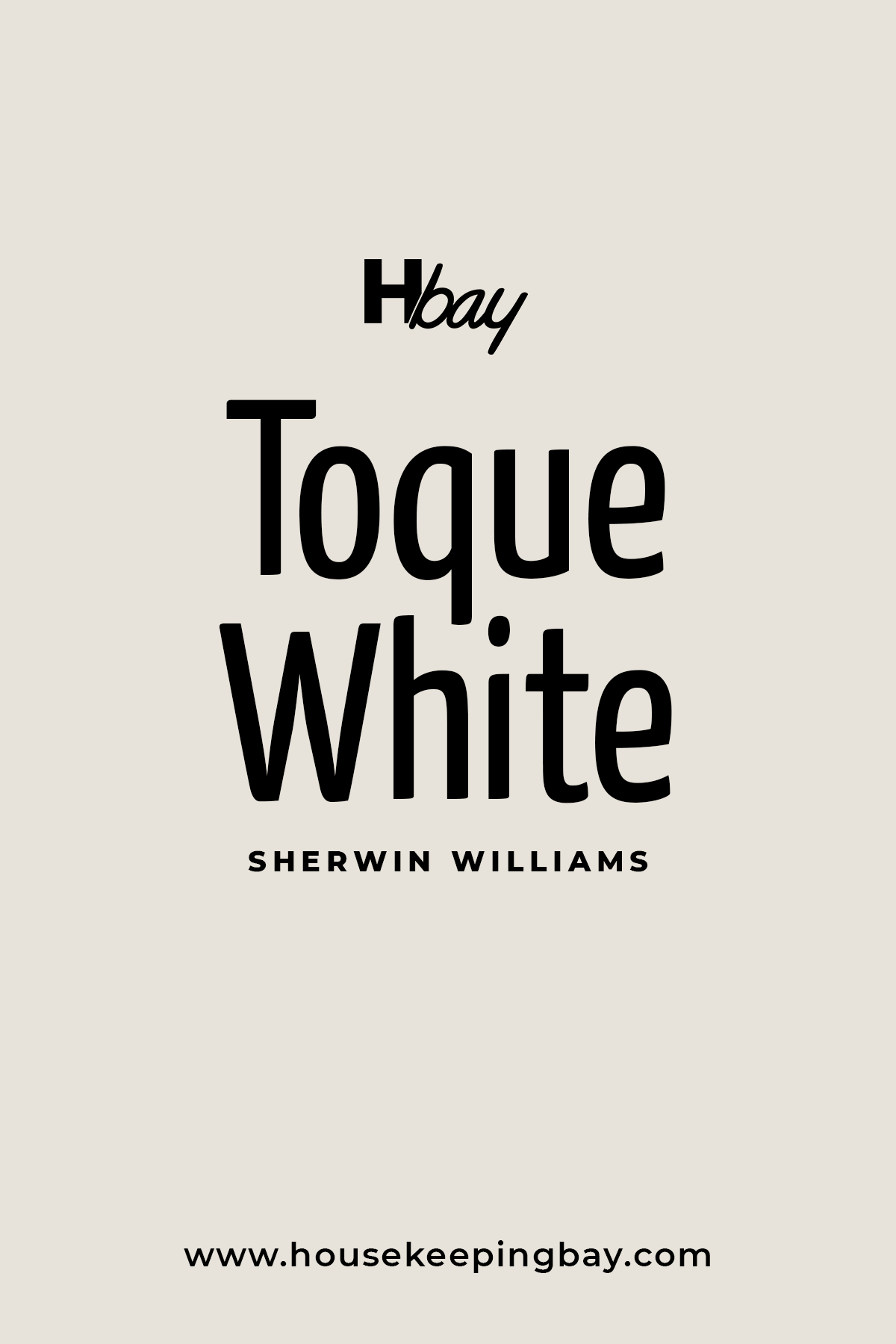 Sherwin Williams Snowbound vs Pure White
Why would we compare these two beautiful Sherwin Williams paints? First of all, Pure White shade in the color palette stands previous to Snowbound.
To people who are planning to do repairs or renovations in their house, this difference might be very subtle and almost not seen.
However, if your designer will make you choose between them, which one would you like?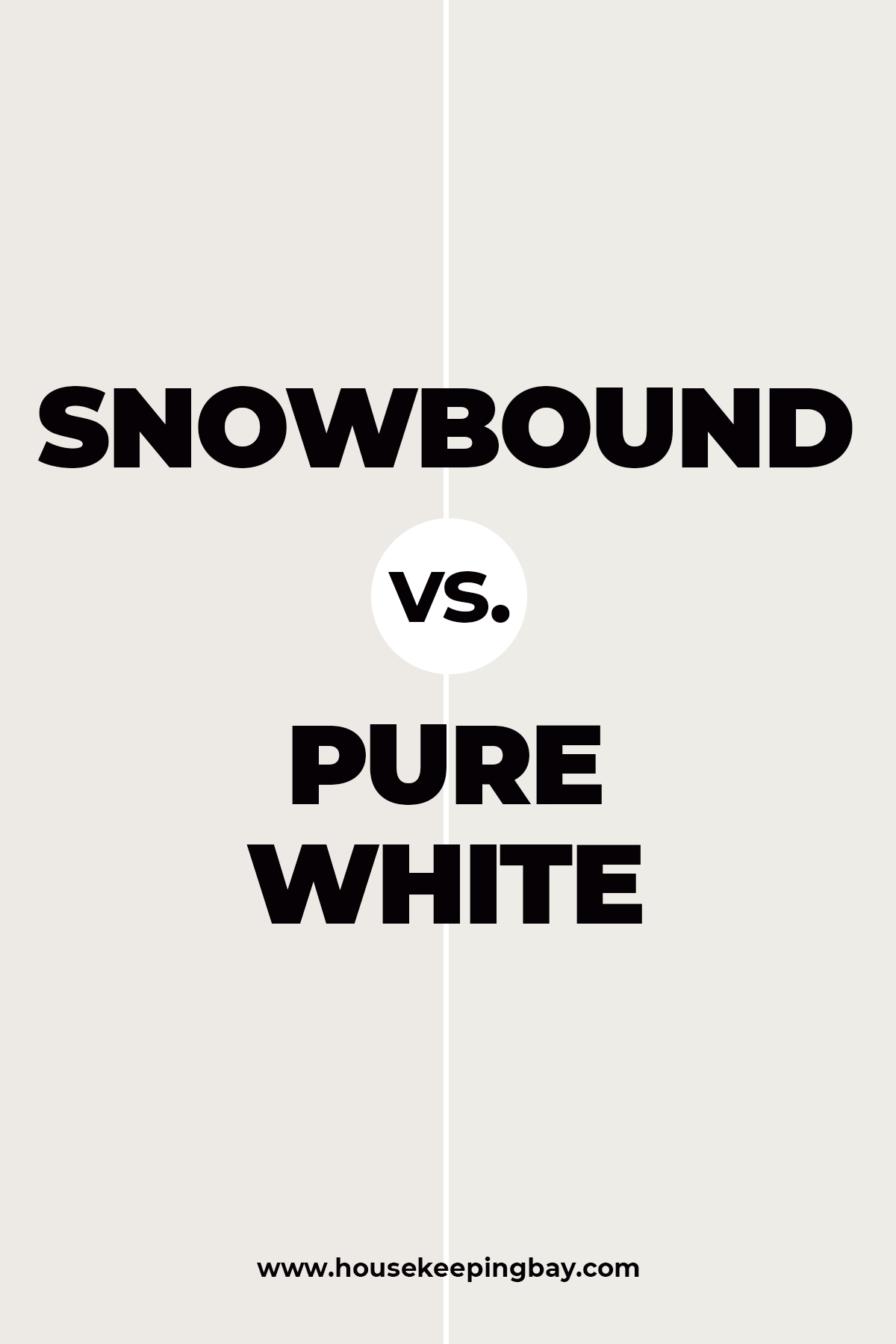 Both these shades are versatile and can be used as both warm and cold undertones.
The slight difference may only be noticed when you put lightning, because each of these colors can reflect differently depending on the point and angle.
Frequently Asked Questions
⭐ Can I Use Sherwin Williams Aesthetic White in My Kid's Bedroom?
Yes, you may feel free to use it.
⭐ What's the Difference in Eider White vs Alabaster Paints?
They are quite similar since they go successively in a color palette. However, they have different LRVs.
⭐ Can You Apply Sherwin Williams on The Exterior?
Yes, there are collections and products that can be applied both inside and outside the house.