Sand Dollar OC-71, an offering from the expansive color palette of Benjamin Moore, exemplifies versatility and aesthetic appeal, standing out as a unique shade with intriguing characteristics.
Delving deeper into its properties and suitable pairings will allow homeowners, designers, and decorators to understand its potential and maximize its visual appeal in varied settings.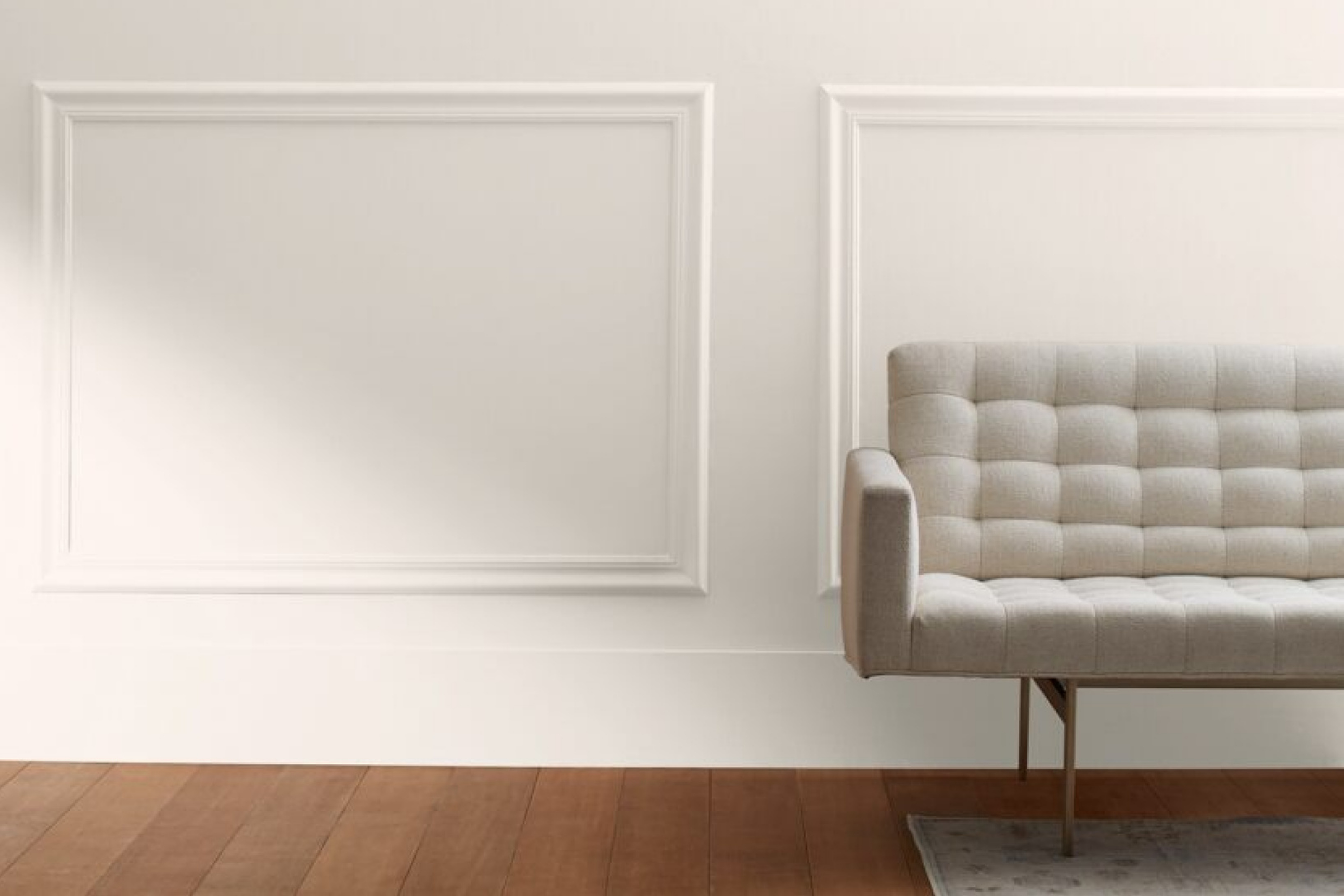 What Color Is Sand Dollar OC-71?
Sand Dollar OC-71 is a subdued, elegant hue that mimics the soft color of a sand dollar shell found along beach coastlines. It's a neutral shade that leans towards a light beige or pale gray, offering a timeless appeal.
This color works exceptionally well in modern minimalist designs, traditional settings, and even coastal decors, thanks to its grounding and calming effect. Pairing it with organic materials like wood, stone, or linen can heighten its natural beauty.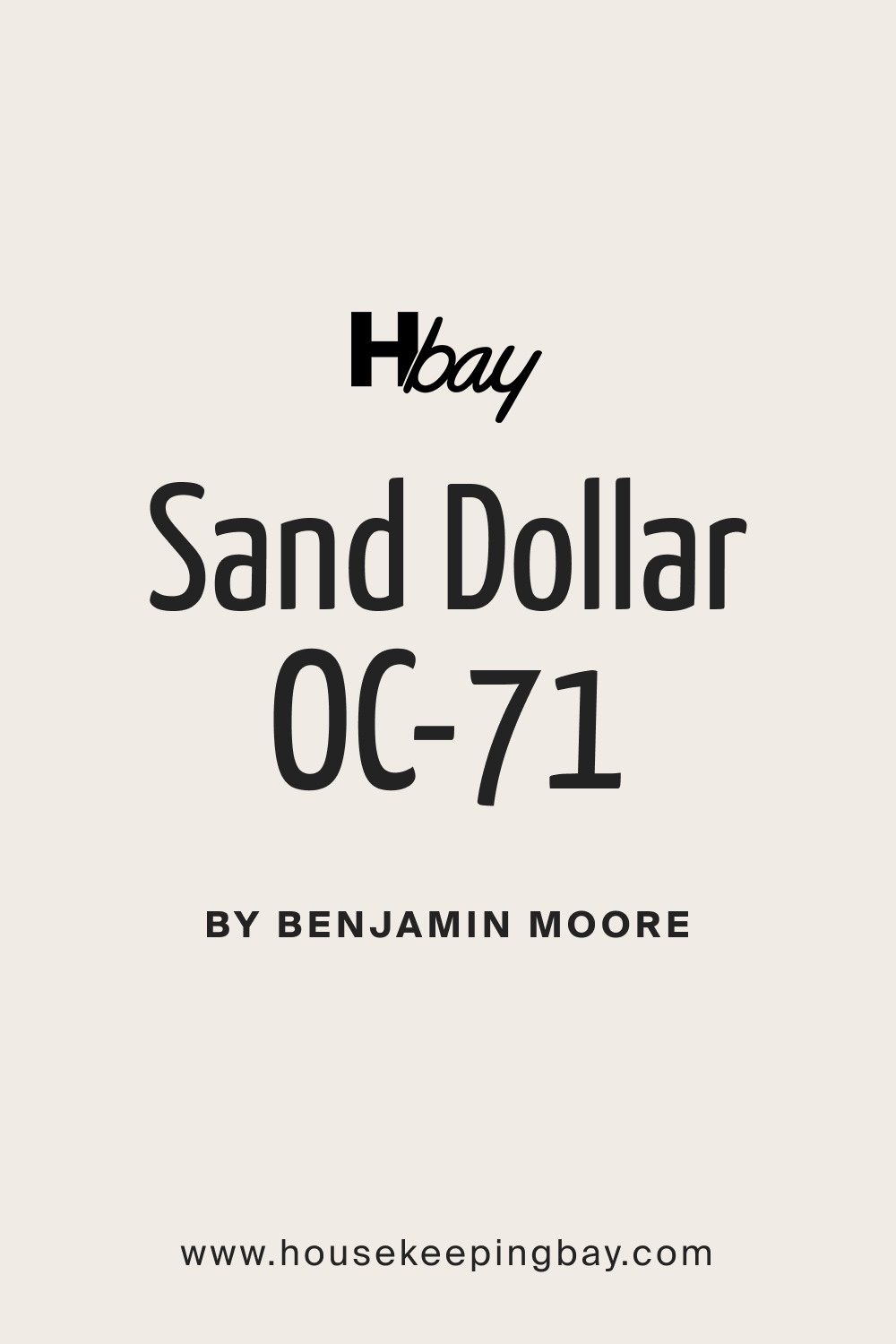 Is It a Warm Or Cool Color?
Sand Dollar OC-71 gracefully toes the line between warm and cool shades. Its beige undertones give it warmth, while the slight grayish hints make it lean cool. This duality means that it can adapt and complement both warm and cool palettes in home settings, making it incredibly versatile and harmonious in diverse interior styles.
Undertones of Sand Dollar OC-71
Every color carries underlying tones that can emerge more prominently depending on lighting and surroundings. Sand Dollar OC-71's undertones are primarily beige with subtle hints of gray. These undertones play a crucial role in making it appear warmer or cooler depending on its environment.
They also influence how the color interacts with furnishings, art, and other wall colors.
Coordinating Colors of Sand Dollar OC-71
Coordinating colors enhance and balance the primary shade's visual appeal. For Sand Dollar OC-71, some notable coordinating colors include:
BM Nimbus 1465: A light gray with blue undertones, creating a serene backdrop.
OC-117 Simply White: A clean, bright white that provides crisp contrast.
OC-16 Cedar Key: A muted beige, harmonizing with Sand Dollar's undertones.
Additional colors that coordinate seamlessly are:
BM Pale Oak: A soft taupe with gray undertones.
BM Stonington Gray: A light gray with cool, blue undertones.
OC-23 Classic Gray: A pale gray with a warm undertone.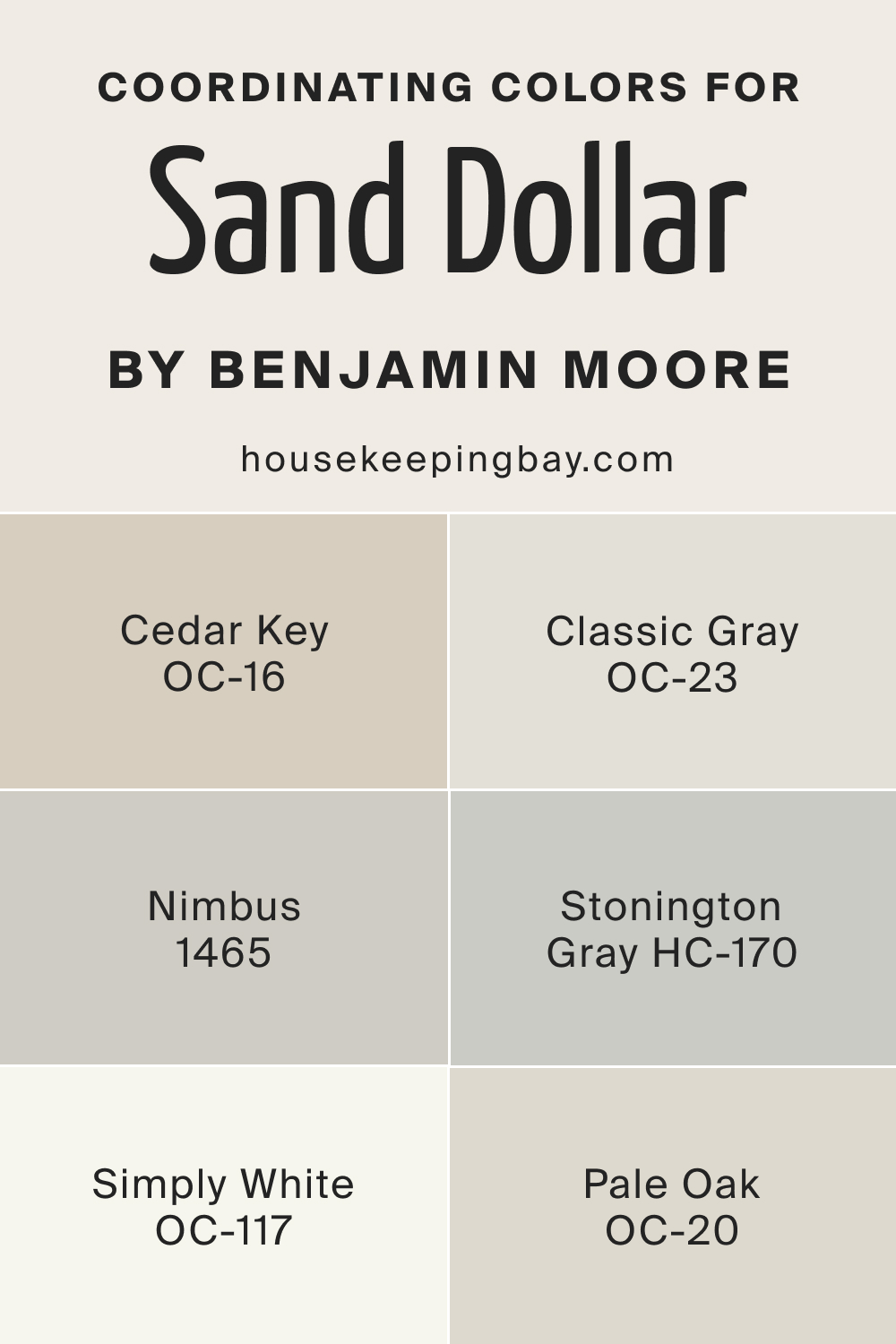 How Does Lighting Affect Sand Dollar OC-71?
Lighting is pivotal in determining how a color manifests in a space. Sand Dollar OC-71, under artificial light, might lean towards its beige undertones, lending warmth. Natural light, especially during golden hours, can highlight its grayish undertones.
In north-facing rooms, the color may appear a bit cooler and muted due to indirect sunlight. South-facing rooms, bathed in abundant sunlight, will emphasize Sand Dollar's warmth.
East-facing rooms in the morning can make it seem fresh and slightly cool, whereas west-facing rooms during sunset can magnify its beige undertones.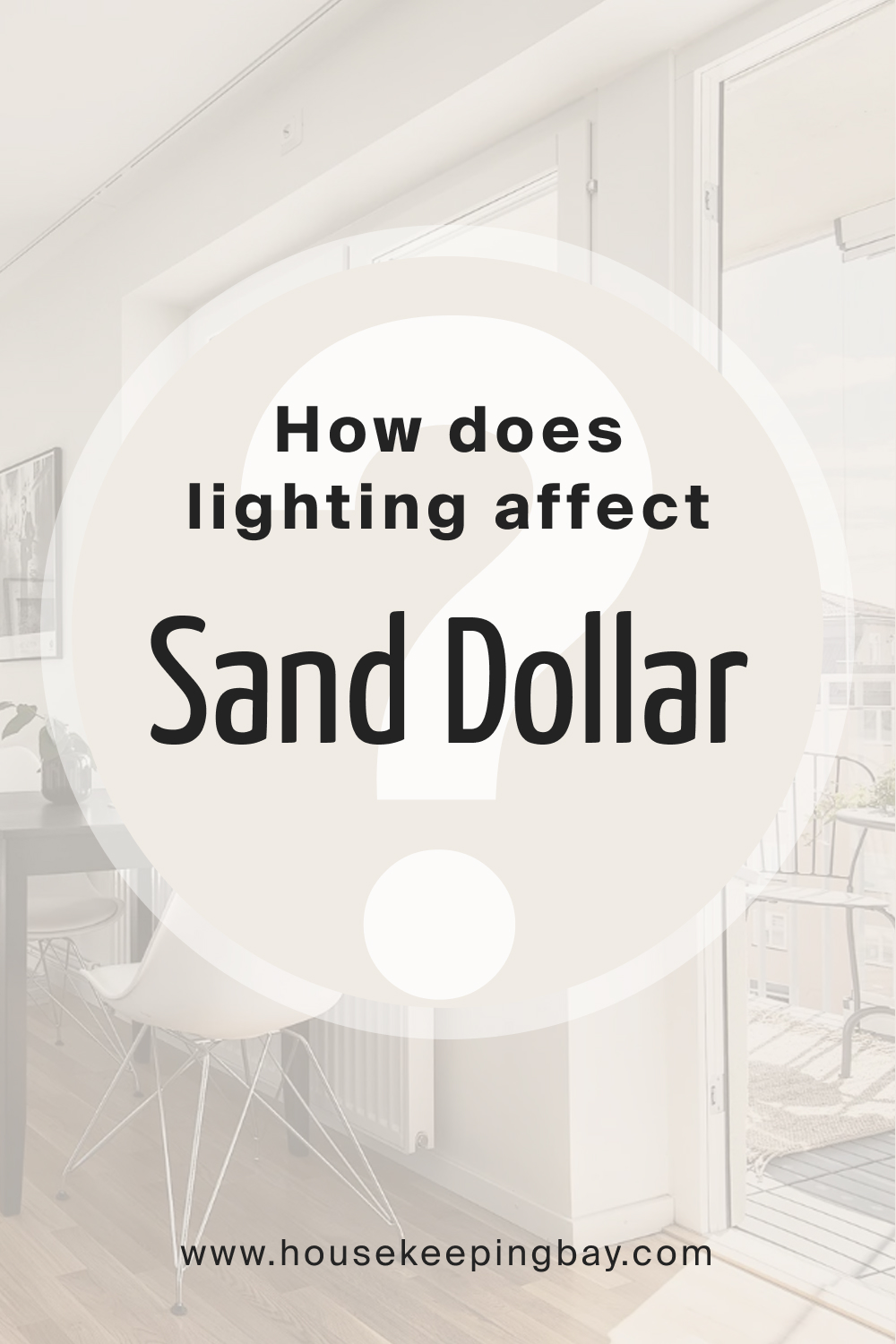 LRV of Sand Dollar OC-71
Light Reflectance Value (LRV) gauges how much light a paint color reflects. With an LRV of 81, Sand Dollar OC-71 is fairly reflective. Higher LRV colors make spaces feel larger and brighter. In the case of Sand Dollar, it's apt for smaller rooms where one wishes to enhance perceived space.
Its significant LRV means it can playfully dance with light, transforming subtly throughout the day.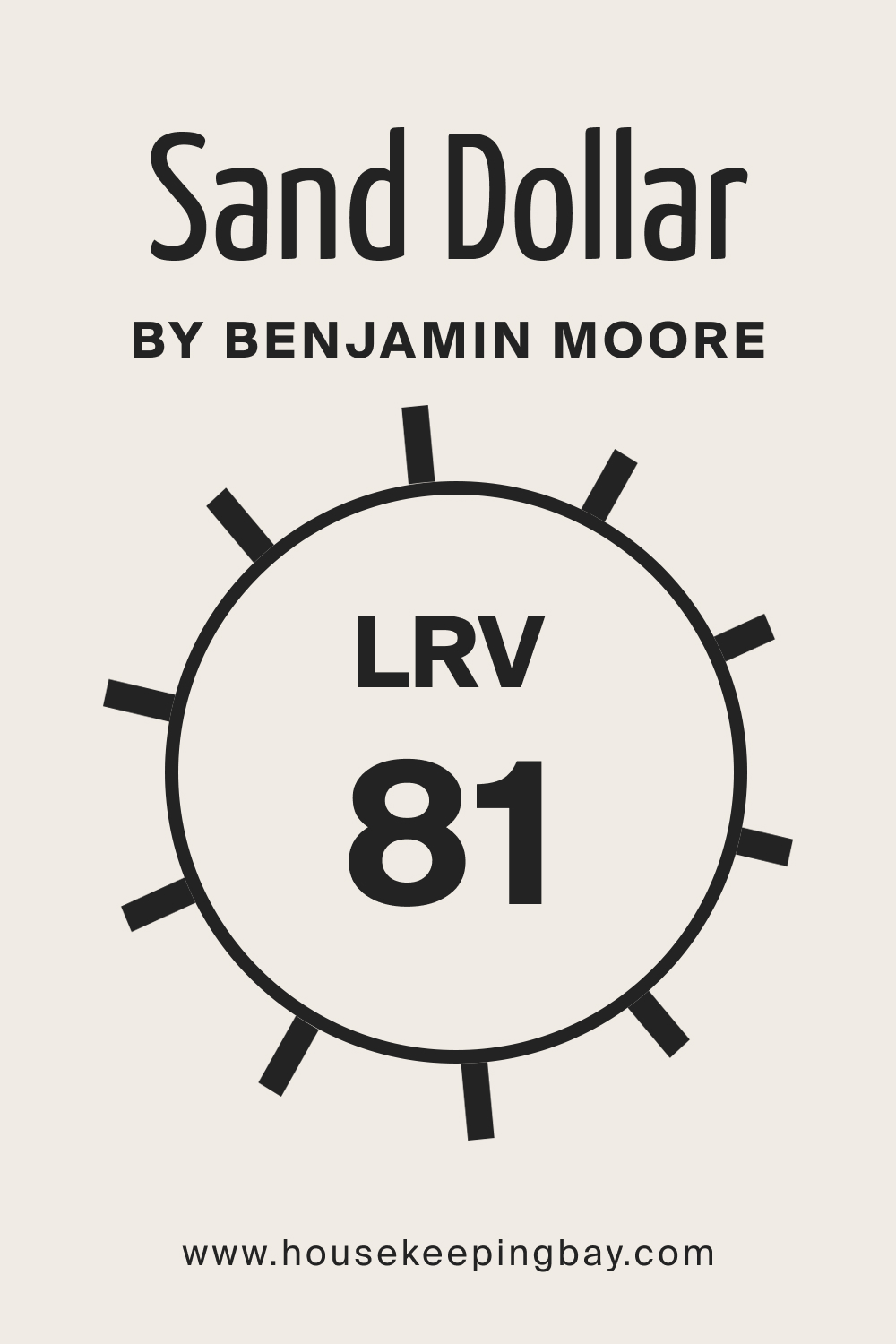 What is LRV? Read It Before You Choose Your Ideal Paint Color
Trim Colors of Sand Dollar OC-71
Trim colors provide definition and depth to walls. With Sand Dollar OC-71, opt for shades of white from the same brand to maintain consistency. Consider: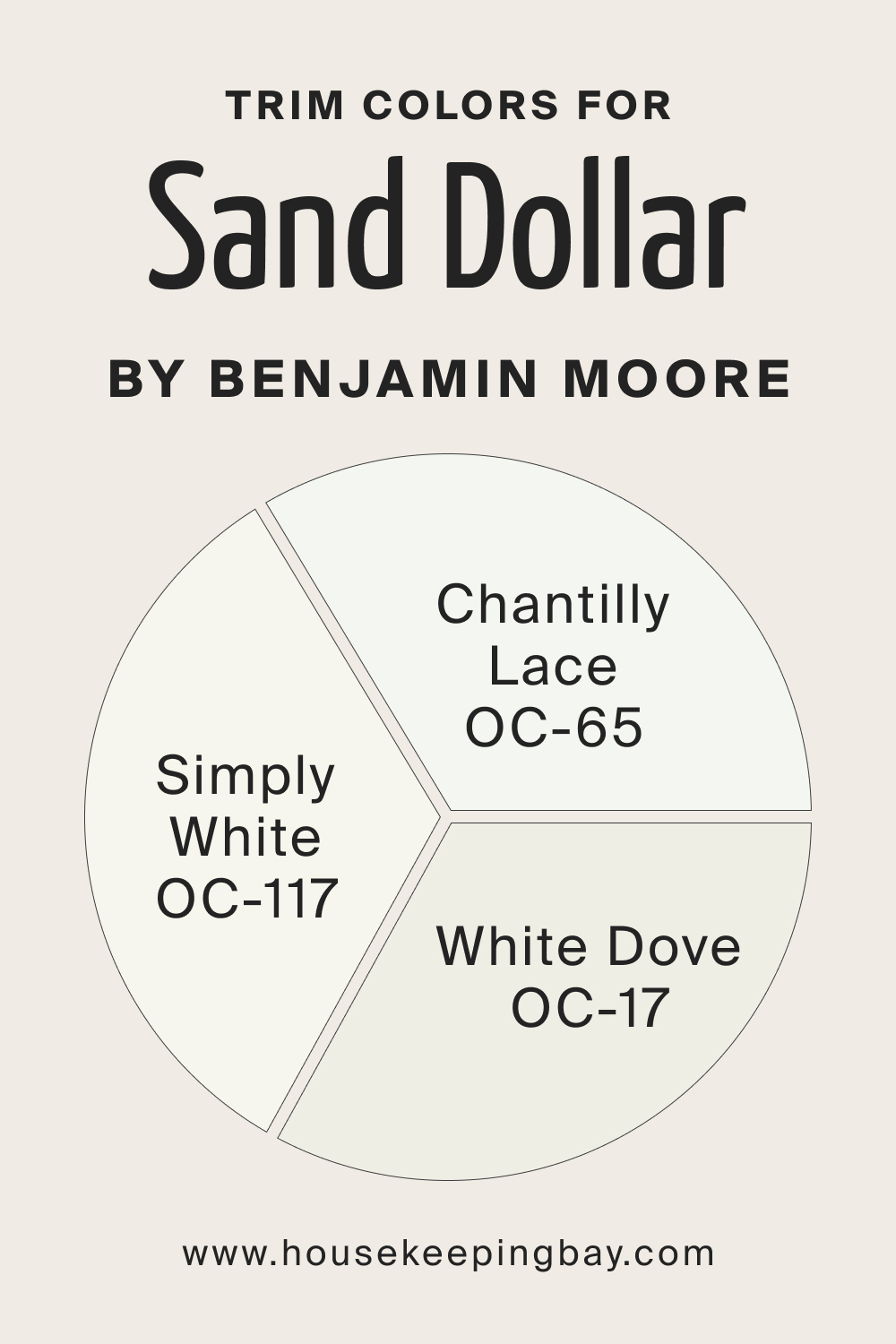 Colors Similar to Sand Dollar OC-71
Identifying analogous colors is essential for varied options or subtle palette shifts. Along with BM Alabaster 876, a creamy off-white, similar hues include:
BM Winds Breath 981: A beige with gentle undertones of peach.
BM Classic Gray OC-23: A pale gray with warmth.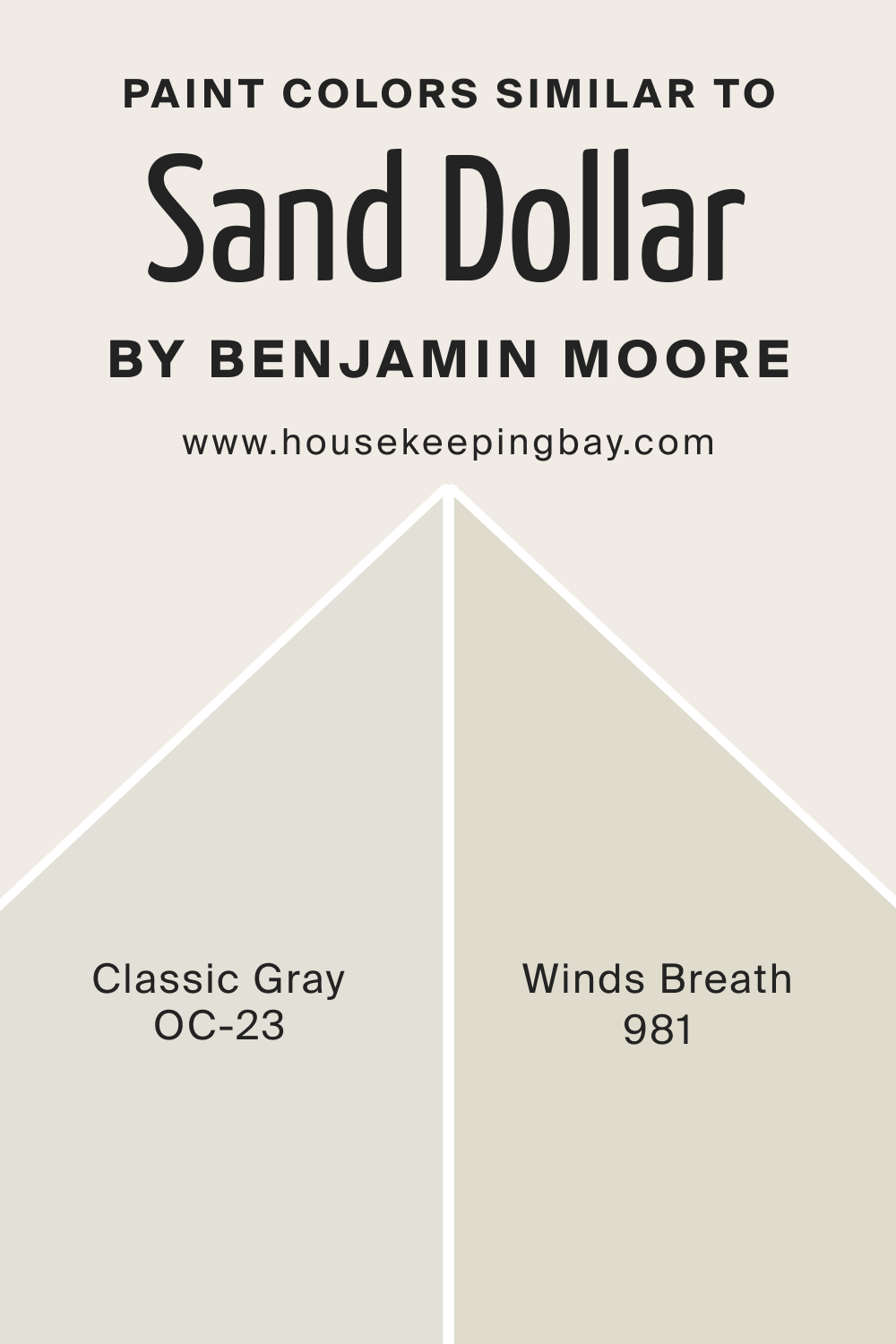 Colors That Go With Sand Dollar OC-71
Harmonizing colors create cohesive interiors. For Sand Dollar OC-71, consider:
CSP-535 Approaching Storm: A moody, deep blue with gray undertones.
BM 1433 Blue Pearl: A gentle, muted blue that's calming.
BM Driftwood 2107-40: A soft, neutral brown with hints of gray.
BM Oyster 2115-70: A light grayish-white, it pairs harmoniously.
In conclusion, Sand Dollar OC-71 is a versatile shade, adaptable in diverse settings and light conditions. By understanding its characteristics and suitable pairings, one can truly harness its beauty in any interior space.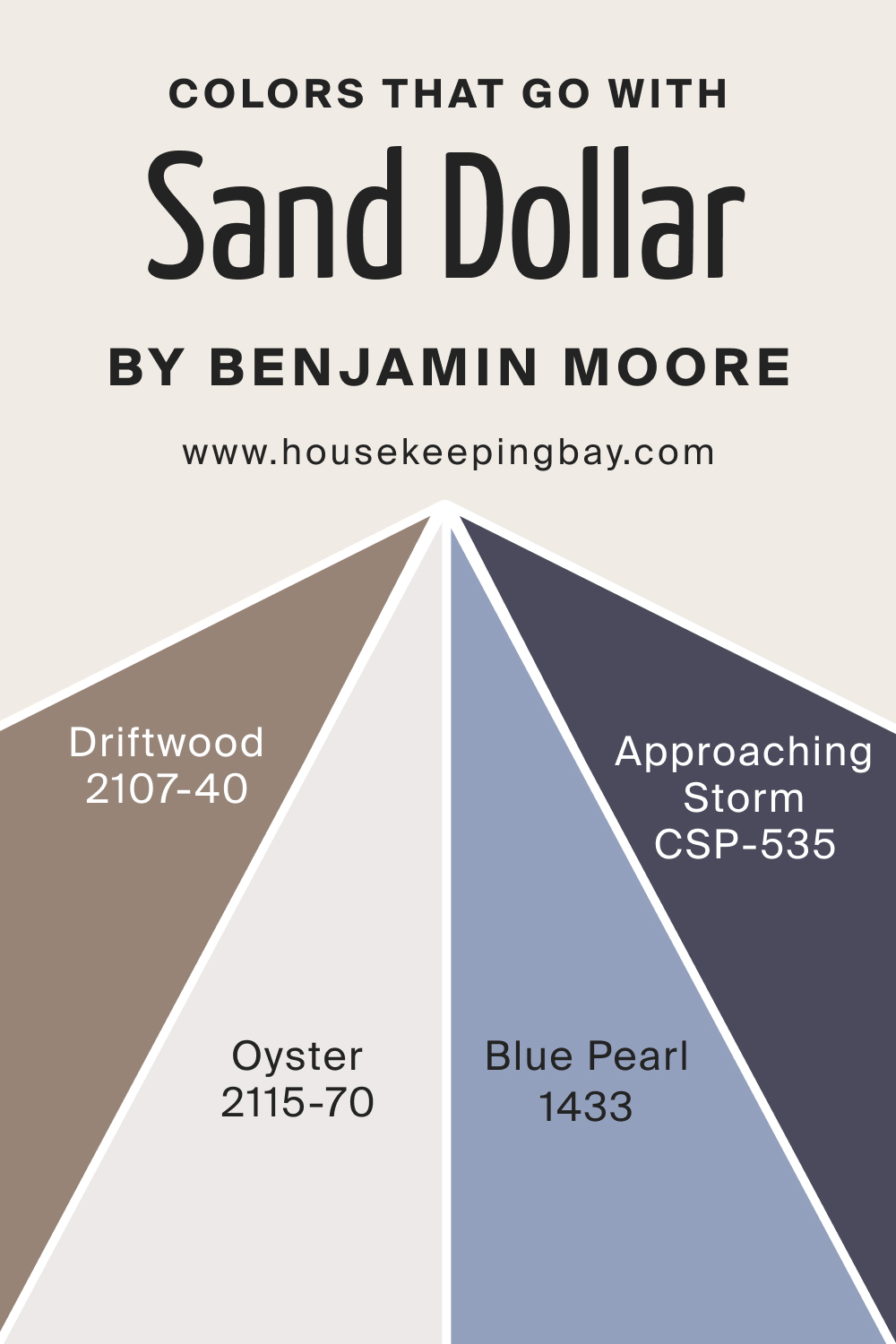 How to Use Sand Dollar OC-71 In Your Home?
Sand Dollar OC-71, with its neutral undertones, offers flexibility for various rooms and styles. It's ideal for bedrooms, living rooms, bathrooms, kitchens, and even exteriors. Its muted charm complements coastal aesthetics, modern minimalism, traditional designs, and even farmhouse styles, delivering a tranquil yet sophisticated look.
How to Use Sand Dollar OC-71 in the Bedroom?
In bedrooms, Sand Dollar OC-71 promotes relaxation and serenity. Whether you're aiming for a modern minimalist design or a beach-themed retreat, this color's gentle beige-gray hues establish a calming foundation, pairing seamlessly with light-colored wooden furnishings and soft linens.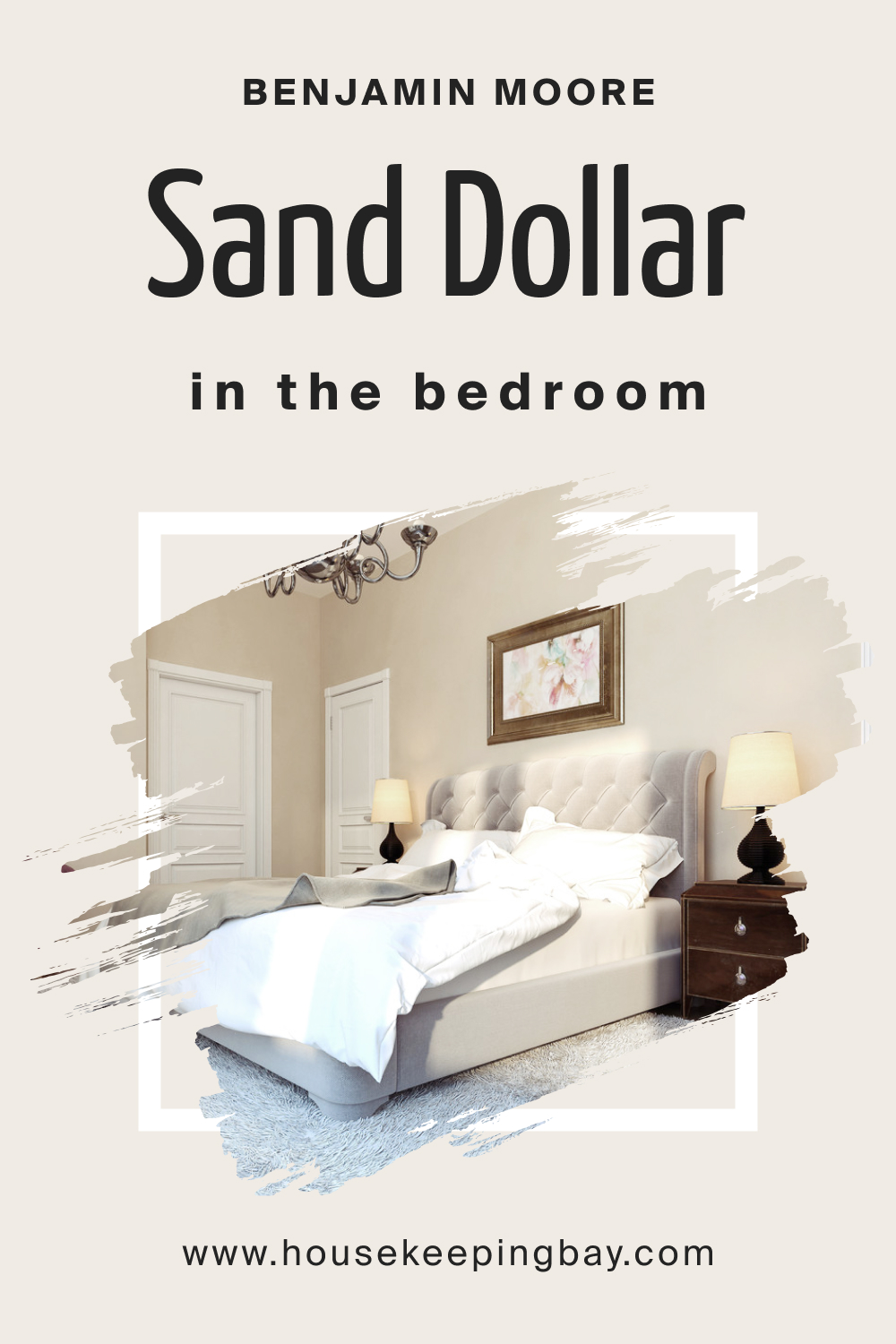 How to Use Sand Dollar OC-71 in the Bathroom?
For bathrooms, Sand Dollar OC-71 imparts a spa-like ambiance. Its neutral tones resonate with marble or stone finishes while also harmonizing with metallic fixtures. The shade radiates cleanliness and simplicity, enhancing self-care rituals.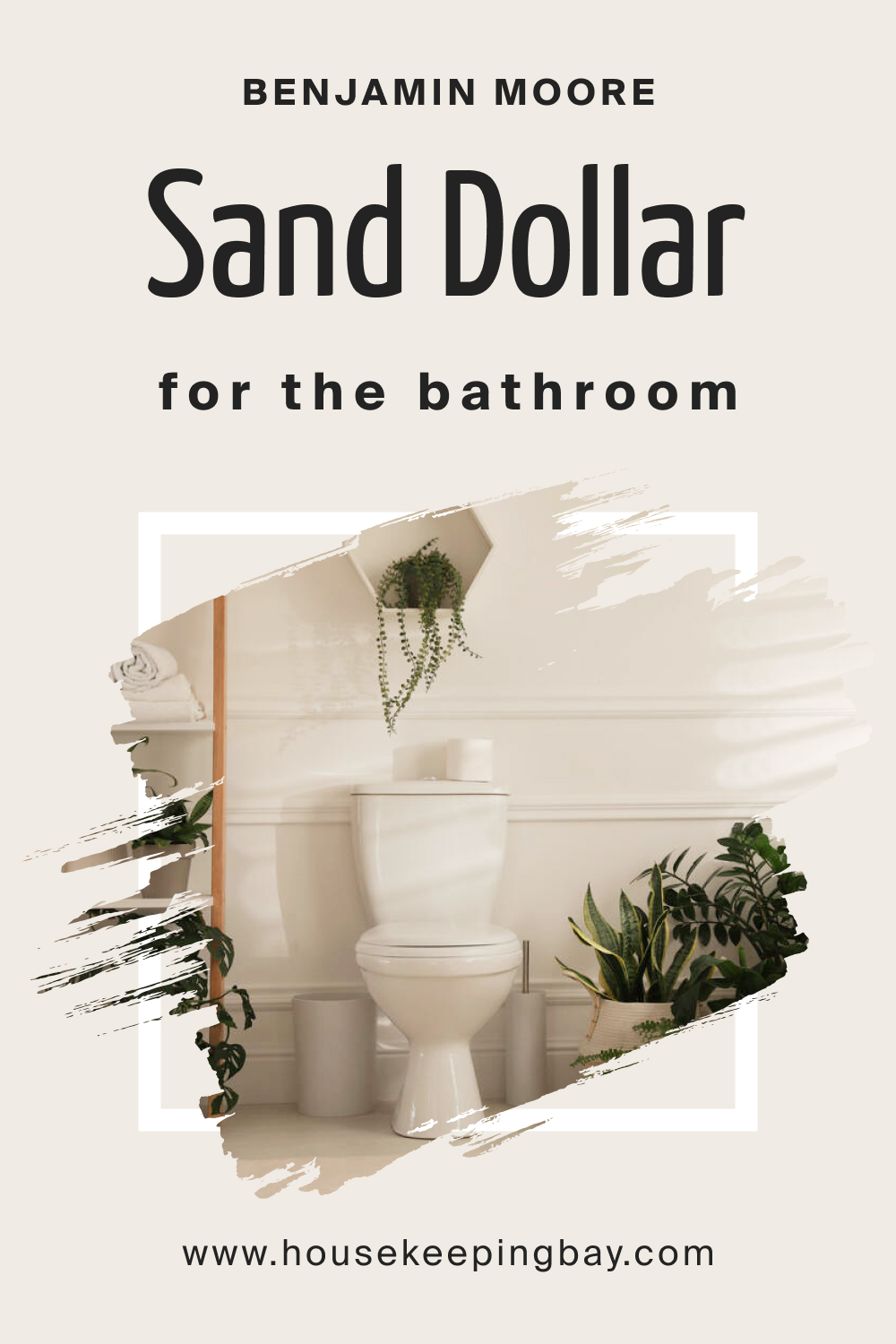 How to Use Sand Dollar OC-71 in the Living Room?
In living spaces, Sand Dollar OC-71 serves as a backdrop for lively conversations and relaxation. Its adaptable nature allows bold furniture, vibrant cushions, or statement art pieces to shine, making the room both cohesive and dynamic.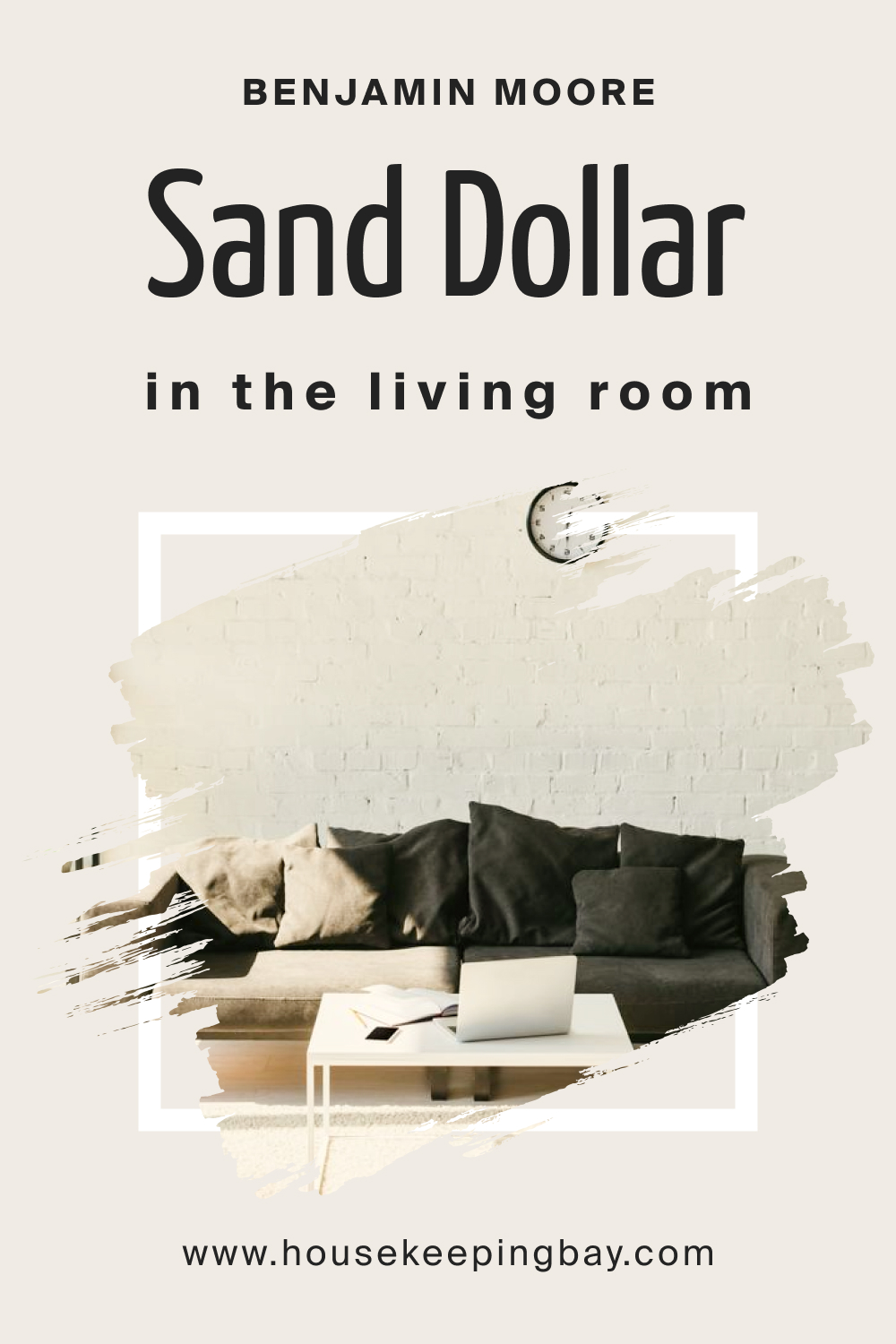 How to Use Sand Dollar OC-71 for an Exterior?
For home exteriors, Sand Dollar OC-71 offers a timeless appeal. It reflects sunlight subtly, harmonizing with natural landscapes. Pairing it with darker trims or roof tiles adds dimension and depth, presenting an inviting façade.
How to Use Sand Dollar OC-71 in the Kitchen?
In kitchens, Sand Dollar OC-71 introduces warmth and neutrality. It complements stainless steel appliances, wooden countertops, and ceramic tiles, creating a space that's both functional and aesthetic.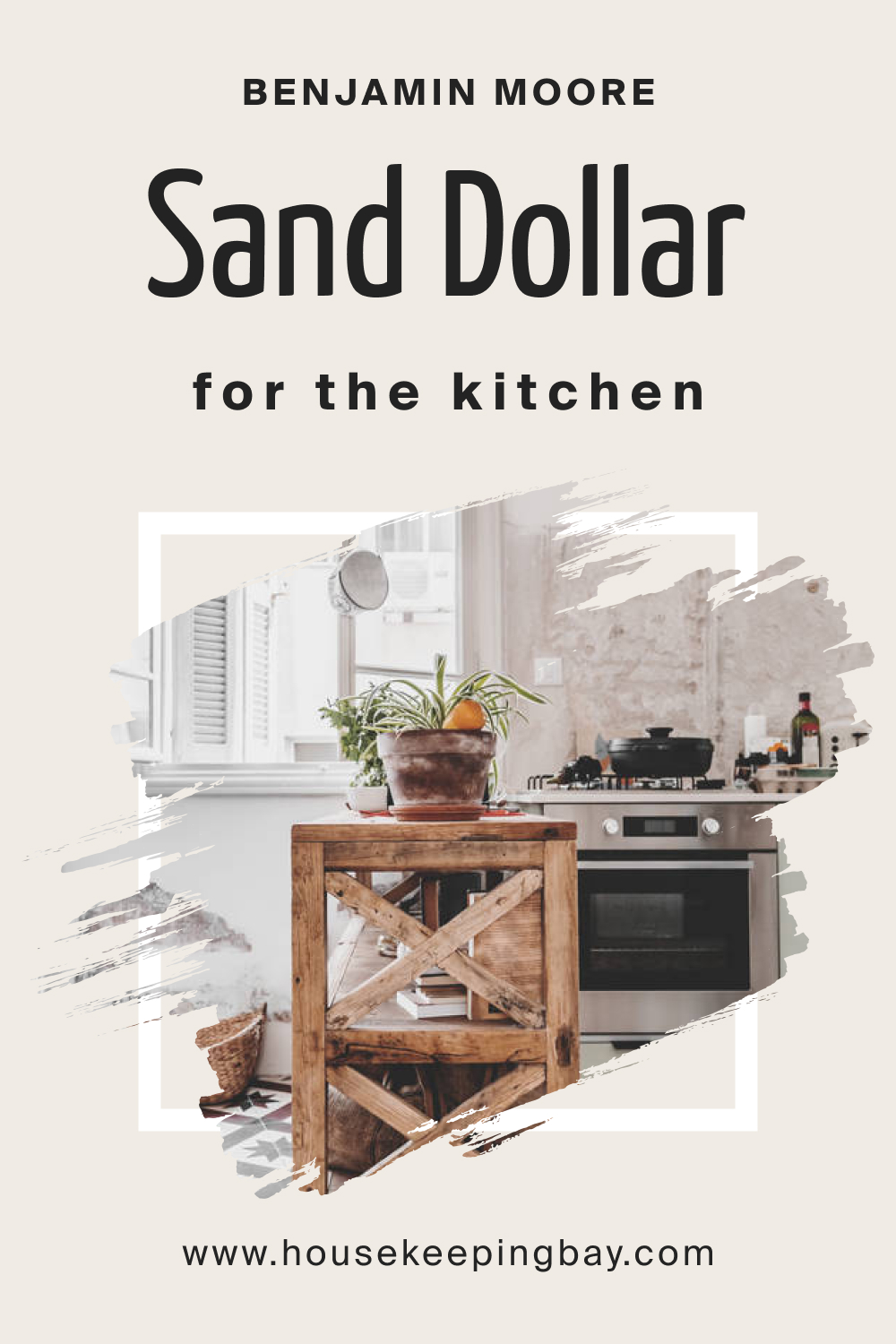 Comparing Sand Dollar OC-71 With Other Colors
Comparing paint colors like Sand Dollar OC-71 with others provides a spectrum of possibilities, ensuring the right mood and aesthetics. It aids in understanding undertones, compatibility, and visual effects in varied light conditions.
Sand Dollar OC-71 vs. AC-30 Winter Gates
While both are neutral, BM Winter Gates leans more towards a cool gray, making it crisp compared to the warmer beige-gray of Sand Dollar OC-71.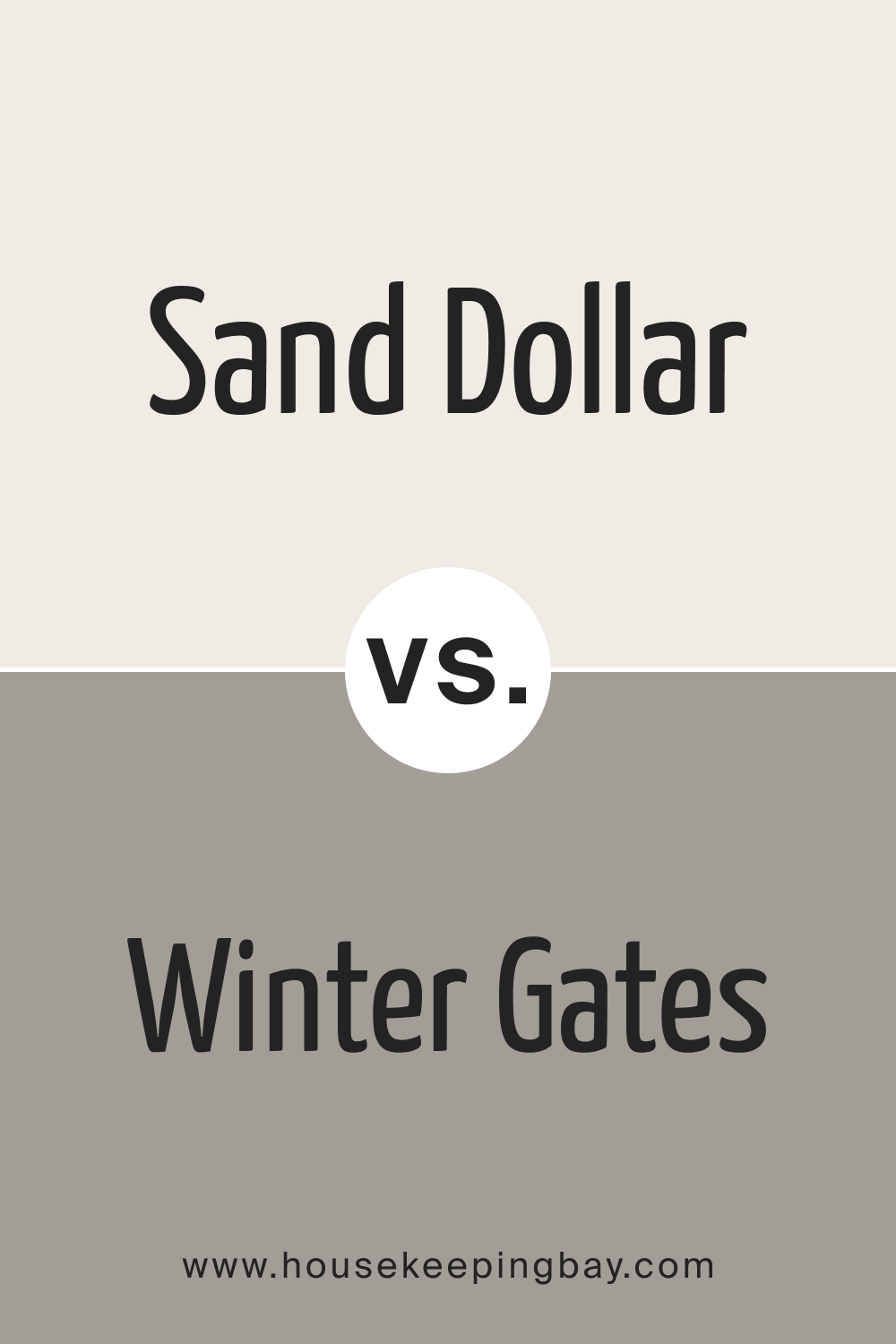 Sand Dollar OC-71 vs. BM 183 Morning Light
BM Morning Light offers a brighter, almost sun-kissed hue, whereas Sand Dollar exudes a muted elegance, ideal for creating contrast in rooms.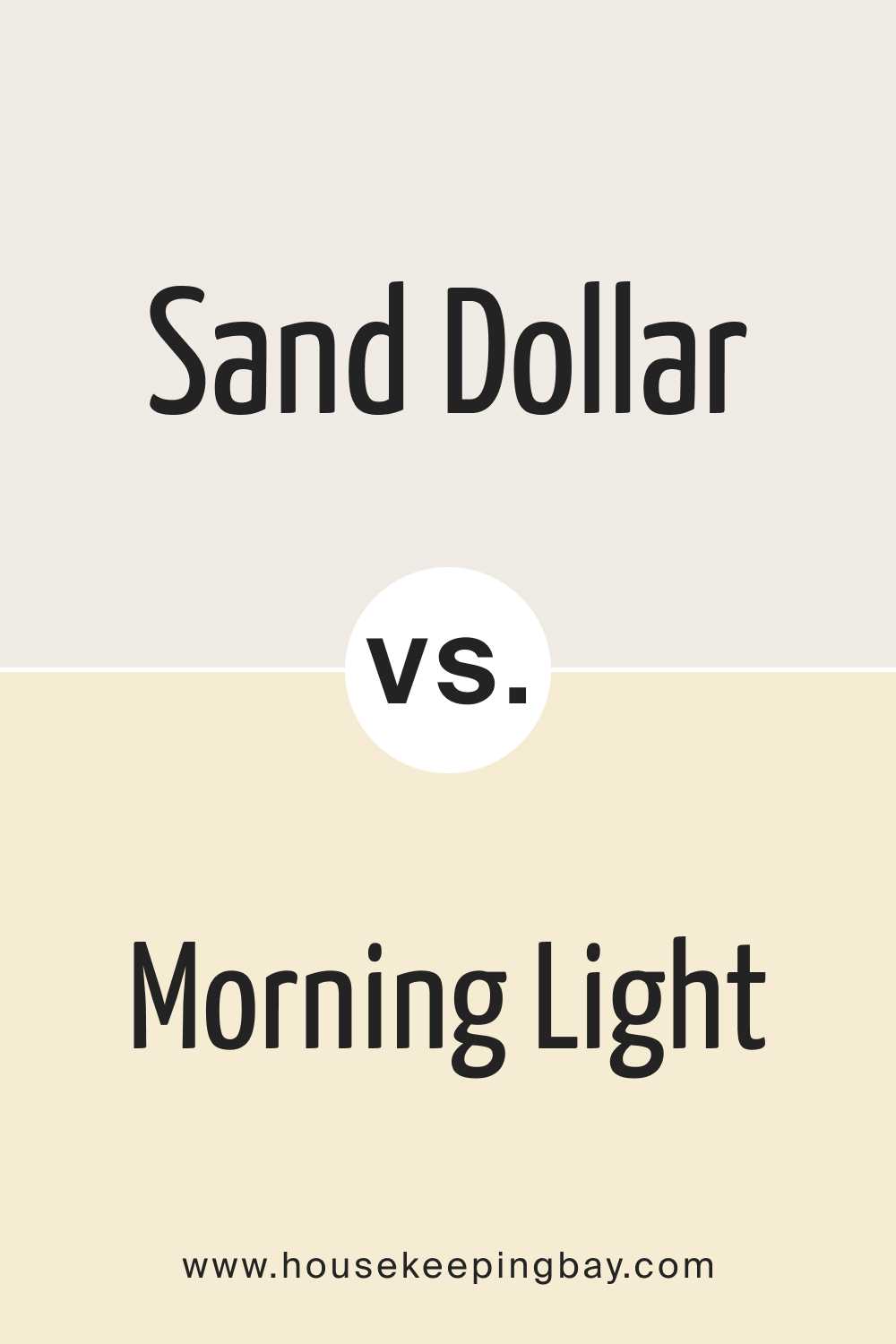 Sand Dollar OC-71 vs. BM 1680 Hudson Bay
BM Hudson Bay is deeper and more pronounced, introducing a marine vibe. Sand Dollar, being lighter, acts as a soft counterpoint to such strong shades.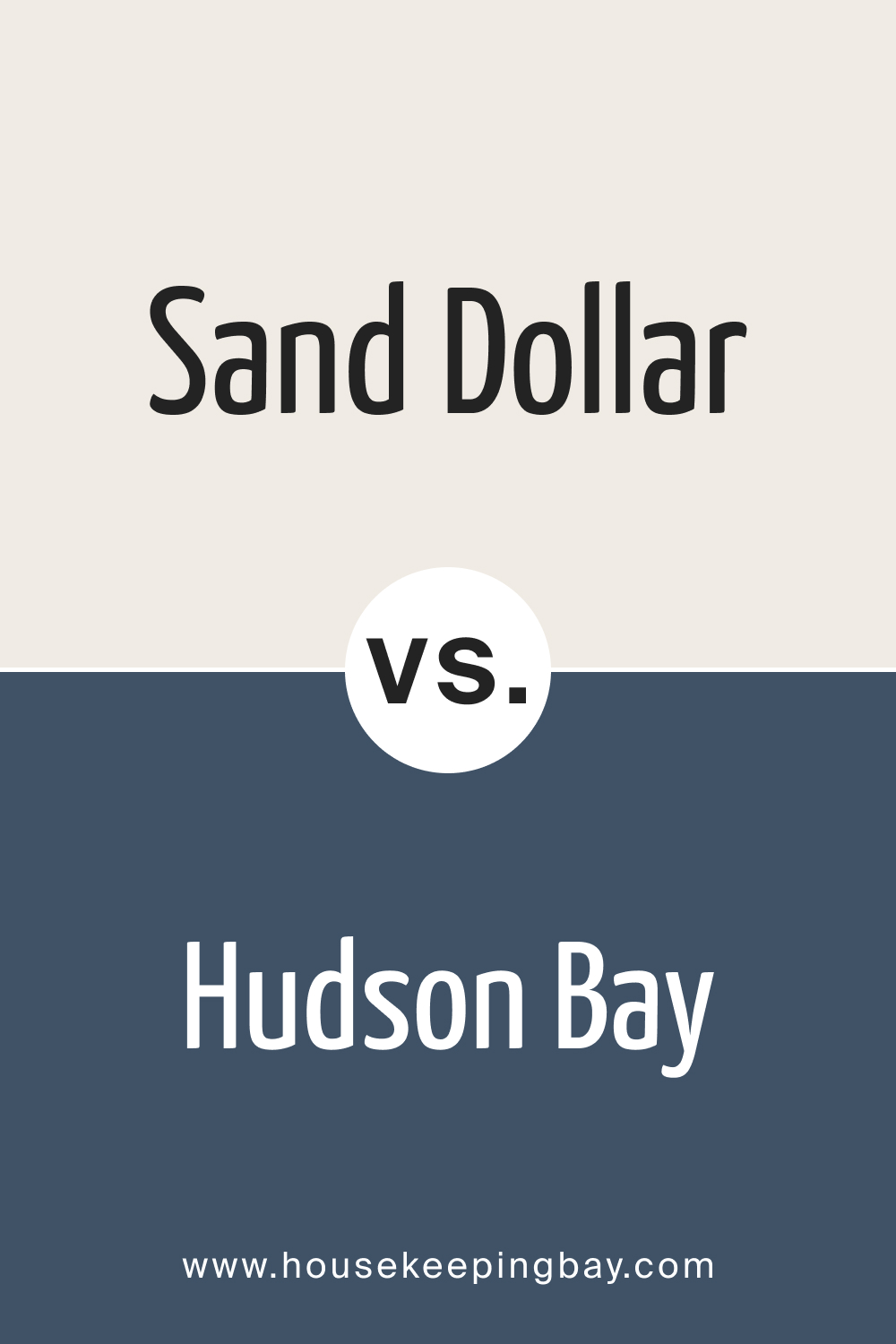 Sand Dollar OC-71 vs. BM 2117-70 Dreamy Cloud
BM Dreamy Cloud, true to its name, has a whimsical blue undertone. In contrast, Sand Dollar retains its earthy neutrality.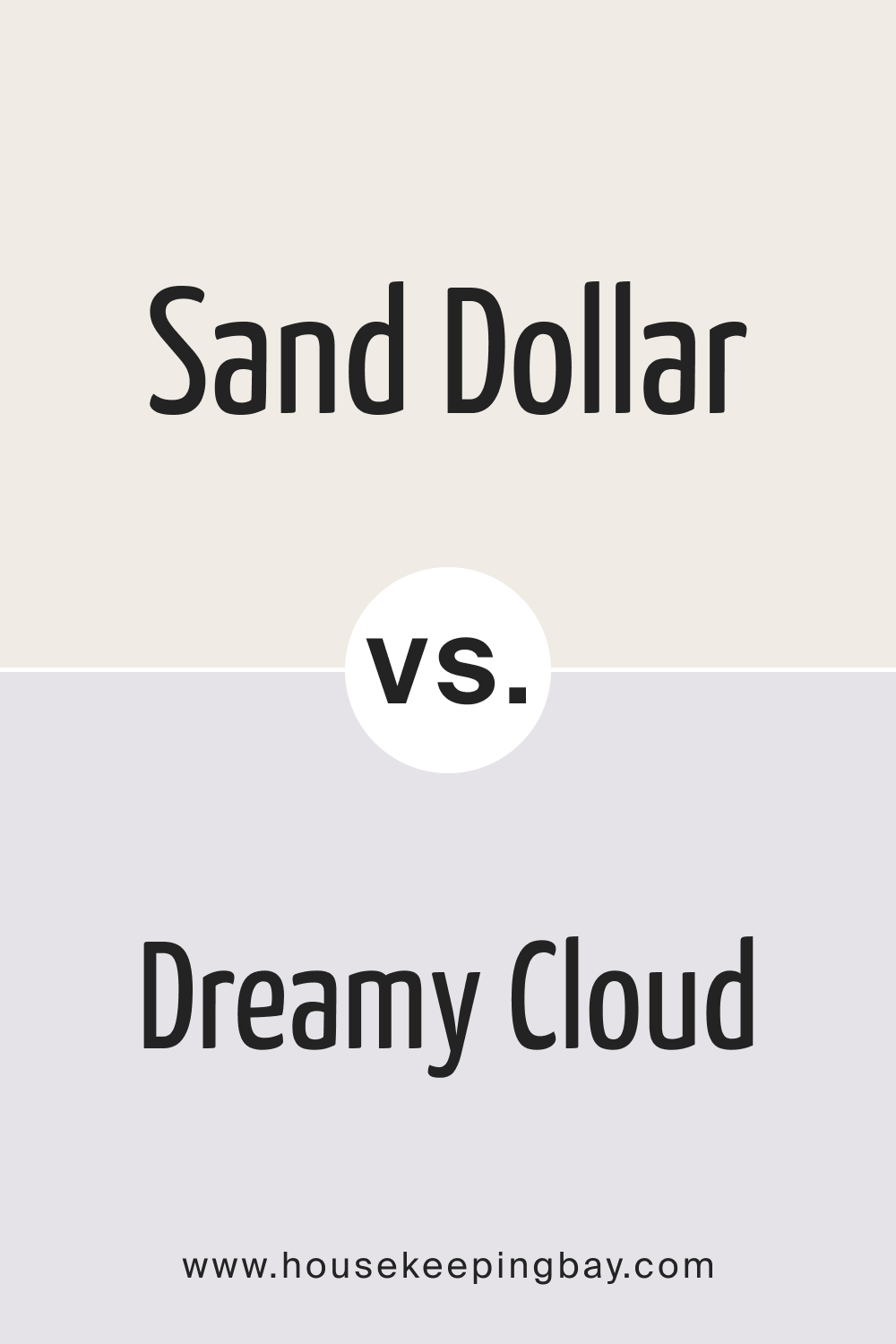 Sand Dollar OC-71 vs. OC-12 Muslin
BM Muslin is warmer, akin to creamy vanilla. Sand Dollar, with its grayish notes, offers a cooler alternative.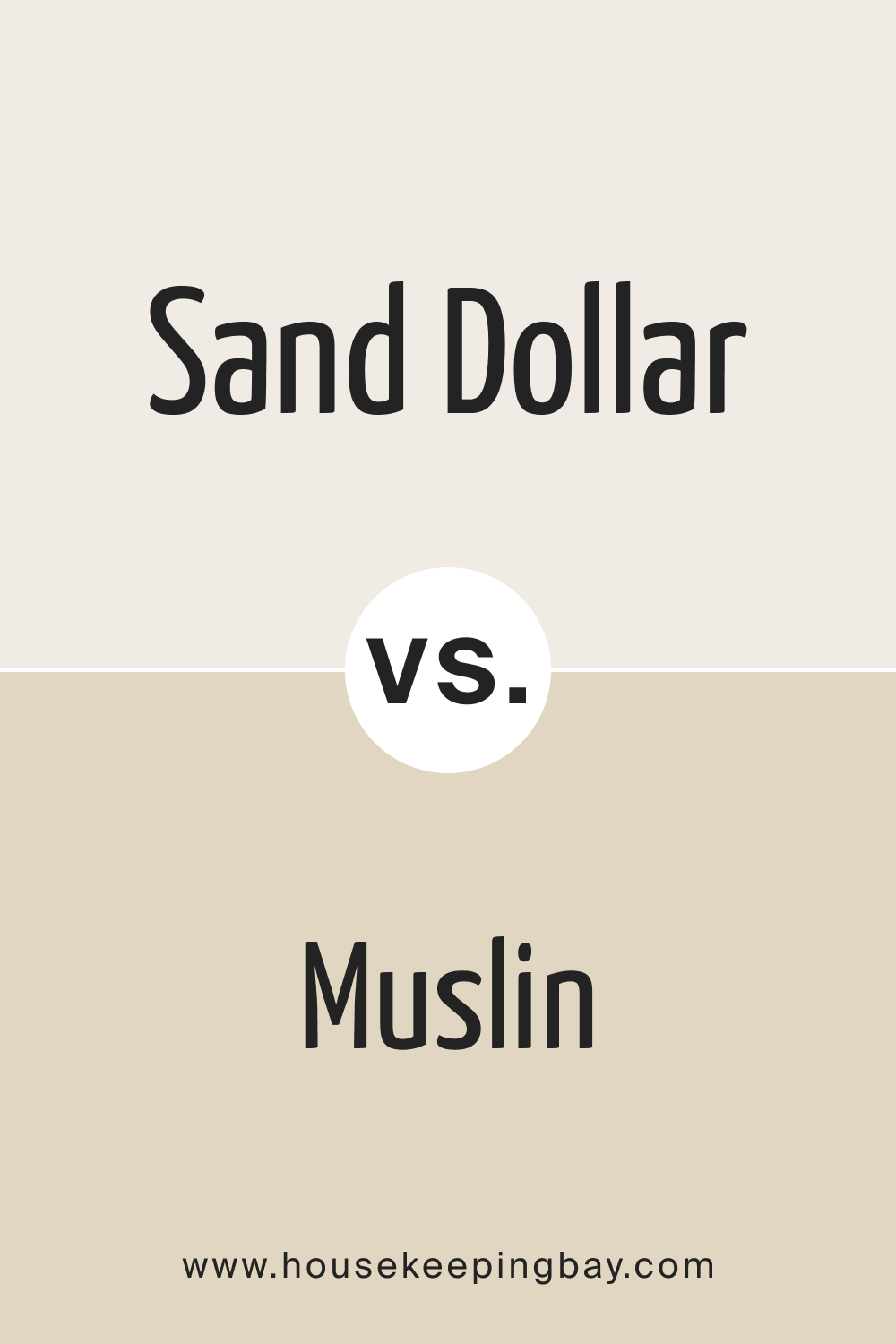 Sand Dollar OC-71 vs. OC-145 Atrium White
BM Atrium White, a clean and pure shade, contrasts with the complex undertones of Sand Dollar, making the latter appear more beige.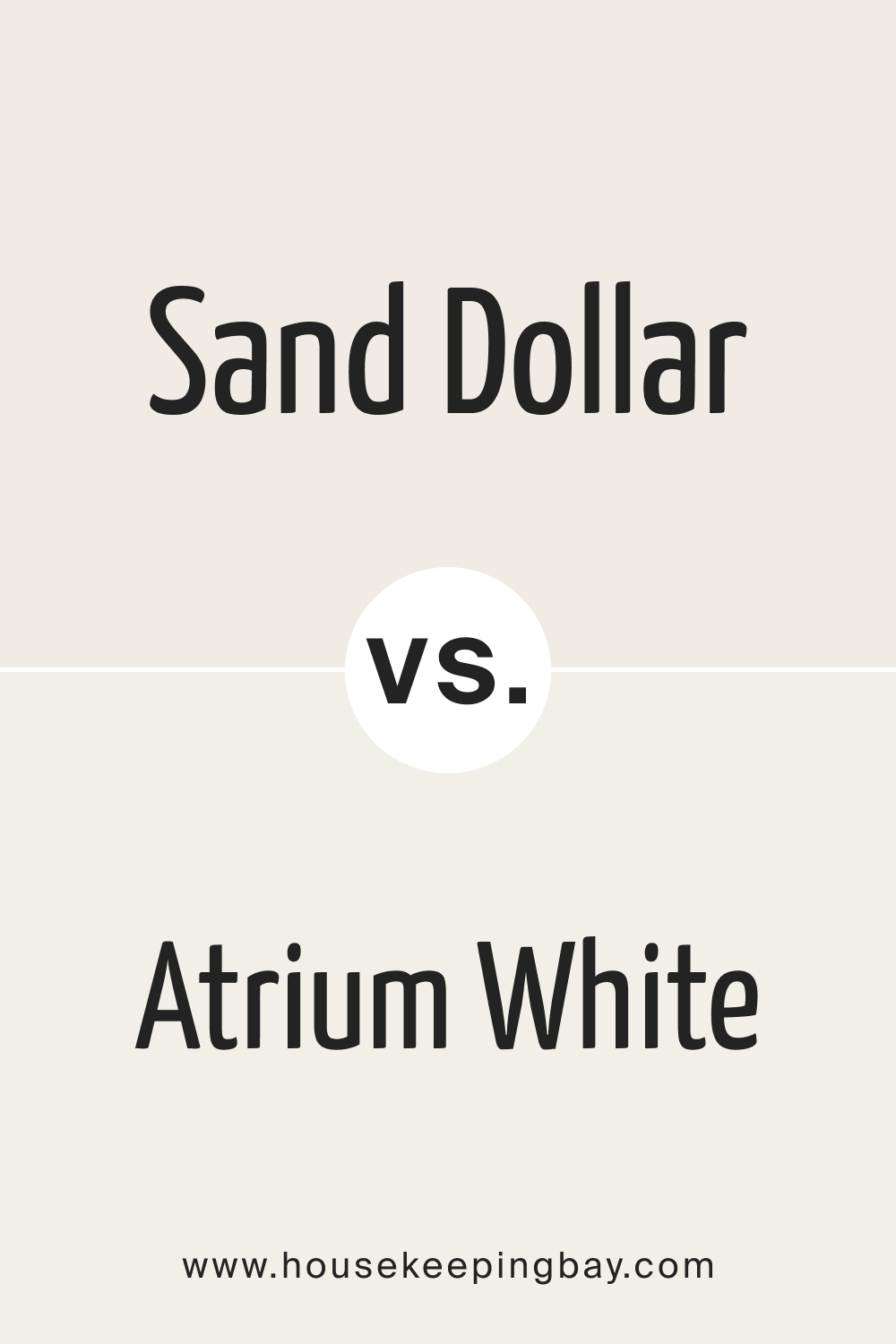 Conclusion
Sand Dollar OC-71 is a versatile, neutral shade with profound adaptability across home spaces and design aesthetics. When compared and contrasted with other shades, it stands out for its unique ability to balance warmth and coolness, making it a sought-after choice for modern homes.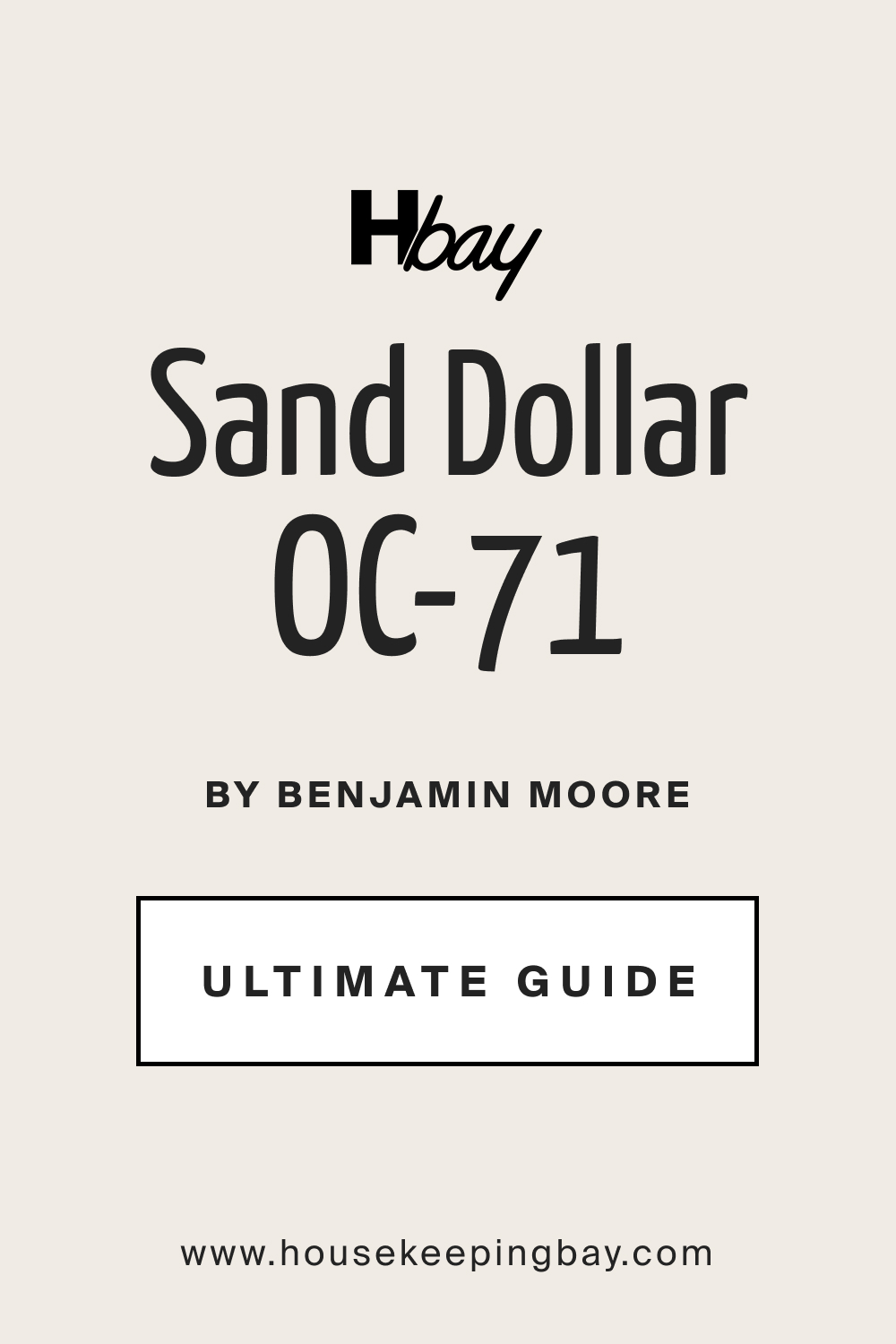 Frequently Asked Questions
⭐What style of decor does Sand Dollar OC-71 best complement?
Sand Dollar OC-71 is a versatile neutral shade that complements a range of styles, from modern minimalist and coastal chic to traditional and farmhouse designs.
⭐Is Sand Dollar OC-71 more beige or gray?
Sand Dollar OC-71 balances between beige and gray, offering a beige-gray hue that beautifully blends the warmth of beige with the coolness of gray.
⭐How does lighting affect the appearance of Sand Dollar OC-71?
Under different lighting conditions, Sand Dollar OC-71 may lean more towards its beige or gray undertones. Natural sunlight can enhance its warmth, while artificial light may emphasize its gray undertones.
⭐What are the best trim colors to pair with Sand Dollar OC-71?
For a cohesive look, consider shades of white such as OC-117 Simply White, OC-23 Classic Gray, or OC-65 Chantilly Lace from the same brand.
⭐Is Sand Dollar OC-71 suitable for exteriors?
Absolutely! Sand Dollar OC-71 offers a timeless appeal for exteriors, reflecting sunlight subtly and harmonizing with various landscapes and architectural elements.