As a fundamental component of design, color plays a pivotal role in setting the mood and tone of a space. The charm of Old Country OC-76 by Benjamin Moore is its understated elegance and classic subtlety, making it a versatile choice for home decorators.
In the subsequent sections, we'll delve into the intricacies of this color, shedding light on its characteristics, undertones, and complementary shades.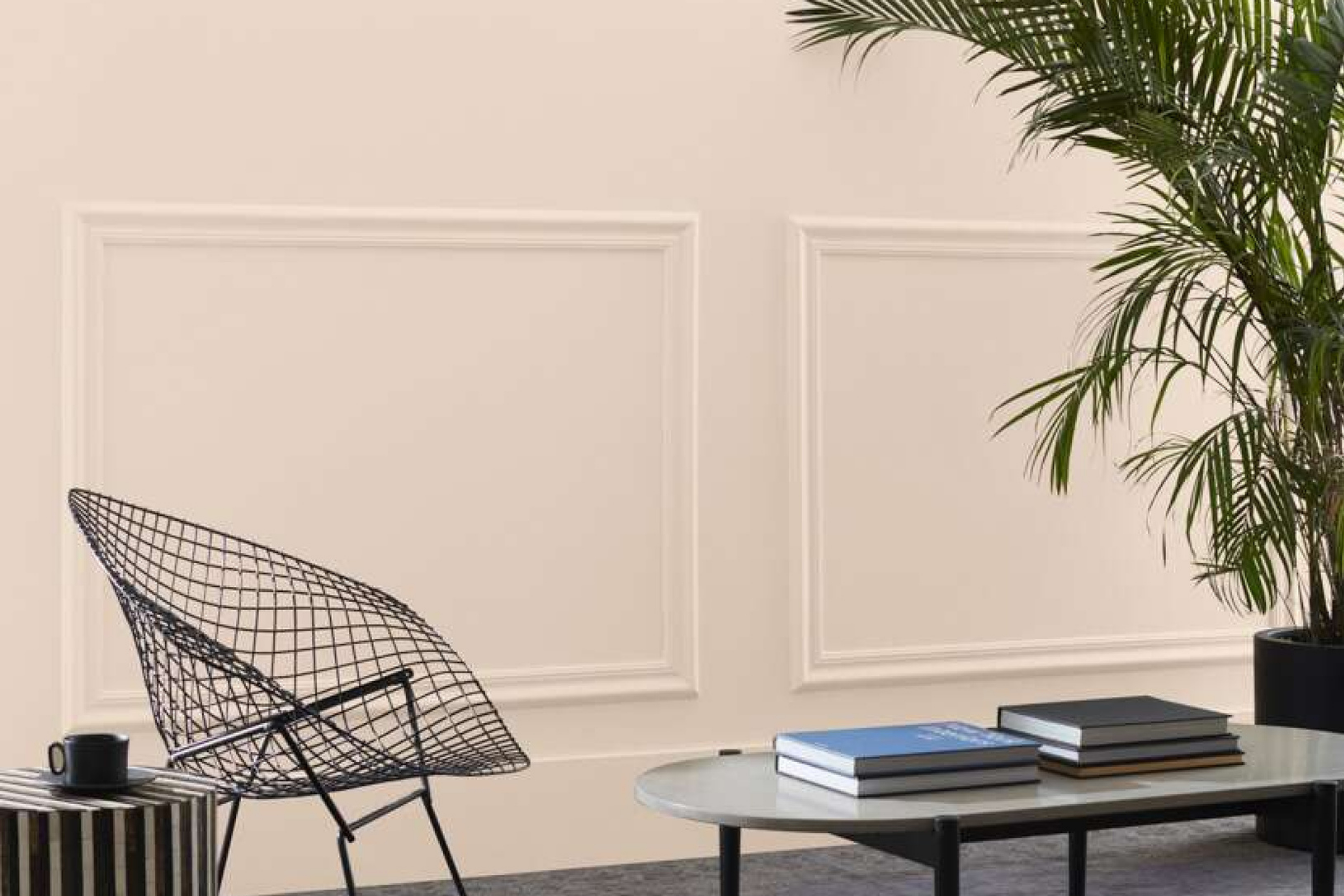 What Color Is Old Country OC-76?
Old Country OC-76 is a muted, neutral shade reminiscent of the serene vistas of countryside meadows. It carries an undertone of tranquility and offers a calm backdrop in the interiors. Its soft, creamy hue makes it versatile and apt for both contemporary and vintage styles.
When paired with natural textures like wood or stone, its essence is magnified. Given its muted nature, it complements a plethora of materials, making it a favored choice in minimalist, Scandinavian, and even rustic designs.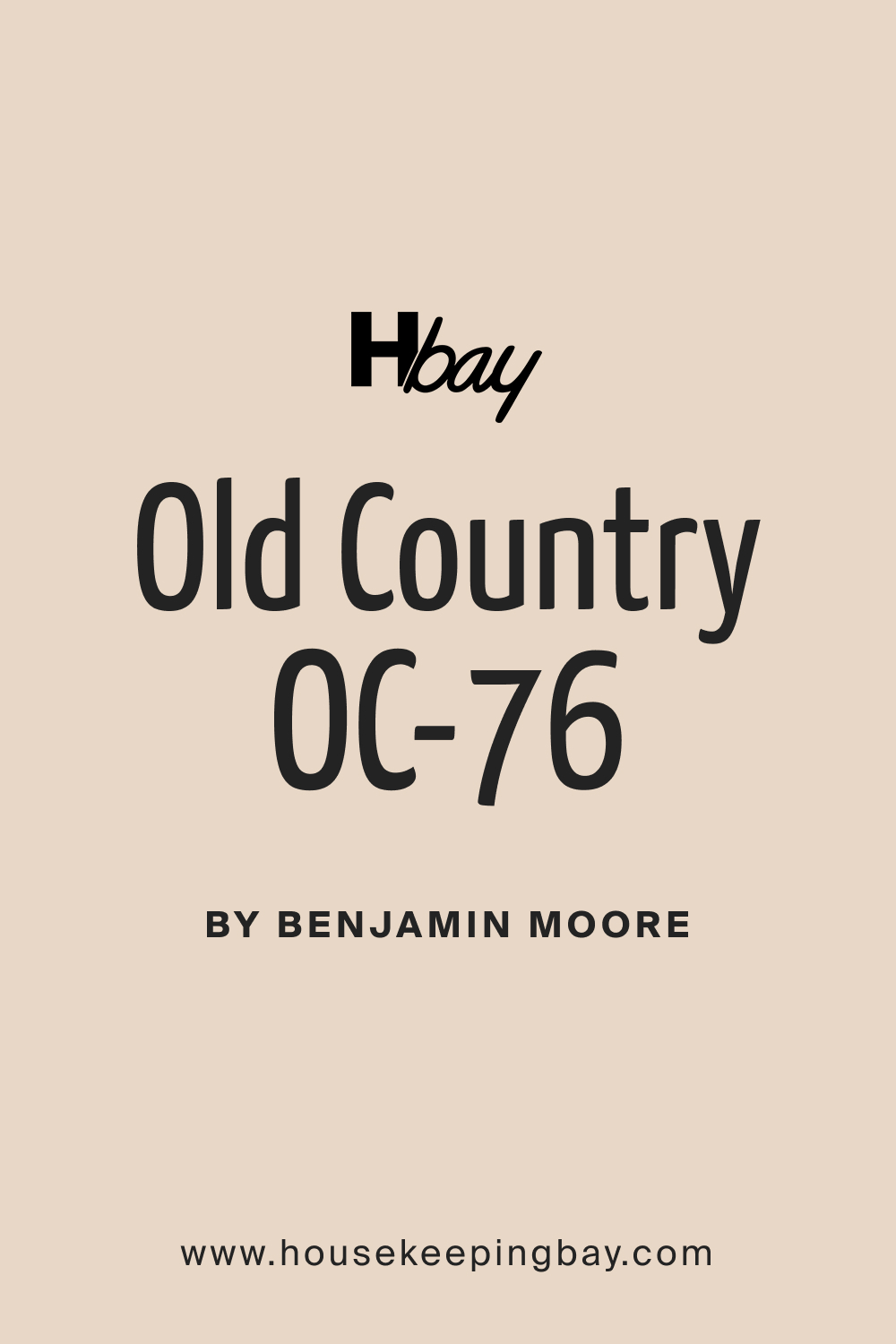 Is It a Warm Or Cool Color?
Old Country OC-76 treads the fine line between warm and cool, making it a neutral color. Its balanced temperament allows it to infuse warmth in spaces while retaining a crisp cool undertone. This duality is its strength, making it adaptable to various settings and moods in homes.
In rooms seeking warmth, it offers a cozy embrace, while in spaces desiring coolness, it delivers a refreshing ambiance.
Undertones of Old Country OC-76
While it's neutral, Old Country OC-76 has subtle undertones that veer towards beige, hinting at a warm creaminess. Undertones can significantly affect our perception of colors.
While the primary hue might be evident in broad daylight, as light changes, these undertones become more pronounced, impacting the room's overall vibe. This color's gentle undertones offer depth, making spaces feel layered and sophisticated.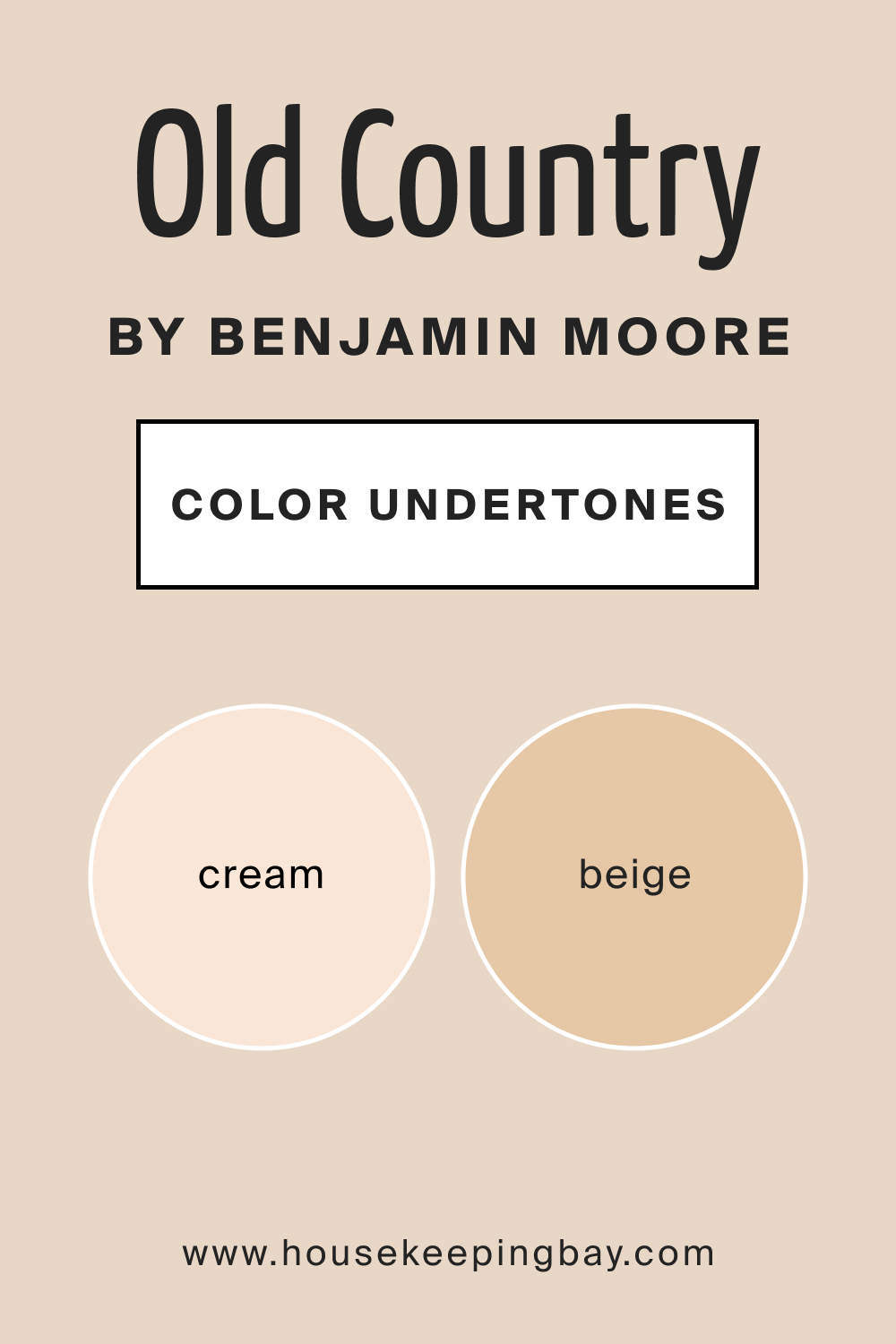 Coordinating Colors of Old Country OC-76
Coordinating colors amplify the beauty of a primary shade, either contrasting or complementing its essence. For Old Country OC-76, use one of the following colors:
BM Cream Puff 2145-70: A soft, radiant off-white.
BM Gentleman's Gray 2062-20: A deep, rich navy that provides a stark contrast.
BM Winds Breath 981: A delicate beige with grayish undertones.
Additional hues may include:
BM Moonshine OC-56: A light, airy gray with blue undertones.
BM Sea Pearl 961: This evokes feelings of a serene beach, a gentle off-white with a touch of green.
BM Gray Cashmere 2138-60: A blend of blue, green, and gray, exuding a soothing vibe.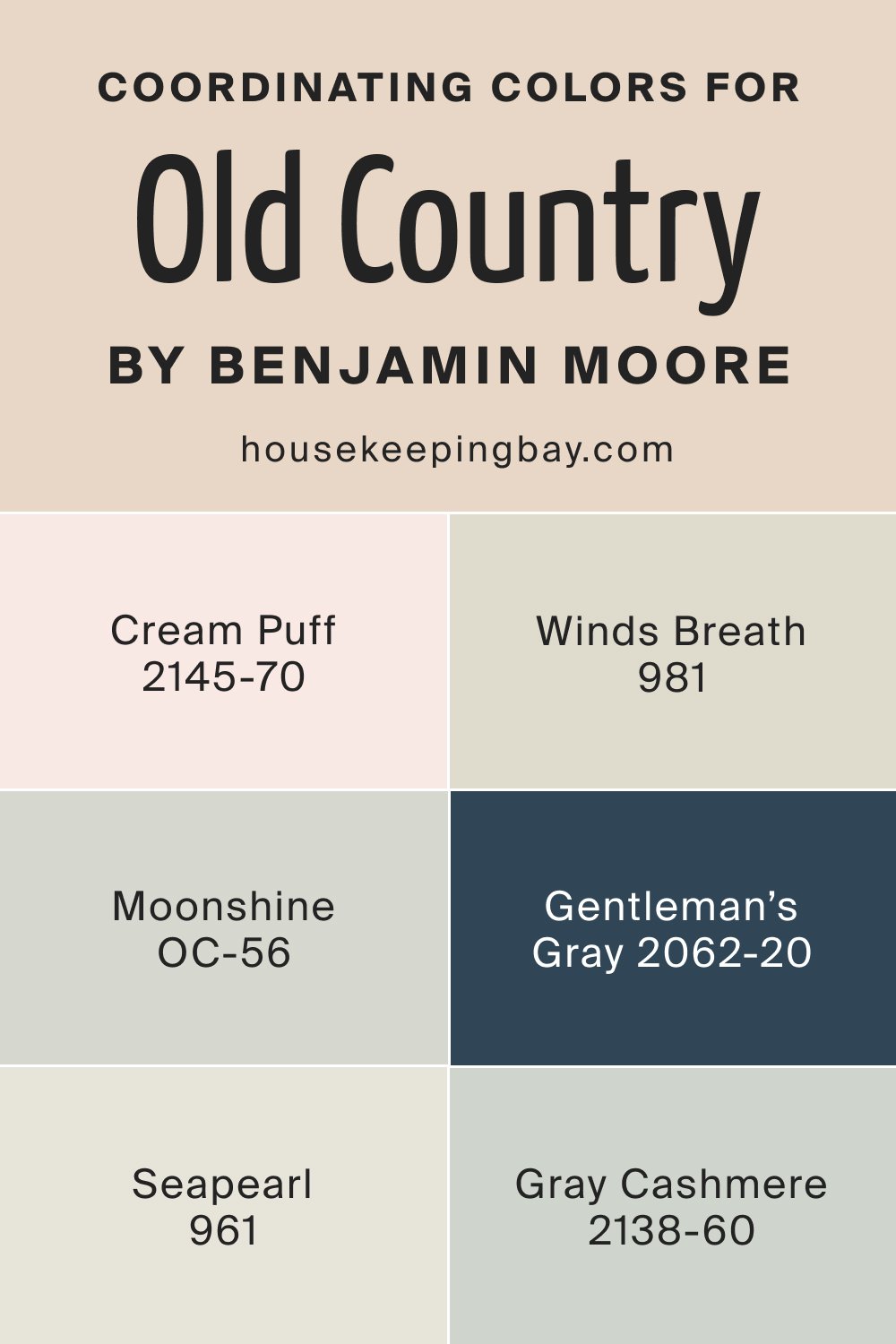 How Does Lighting Affect Old Country OC-76?
Lighting is pivotal. Under natural light, Old Country OC-76 radiates a serene, creamy glow. As the day progresses, its beige undertones subtly make an appearance. Artificial light can either enhance its warmth or draw out its cooler beige undertones.
In north-faced rooms, it appears slightly cooler due to indirect sunlight, whereas in south-faced rooms, it takes on a warmer, creamier hue due to direct sunlight.
In east-faced rooms, mornings imbue a soft warmth, while in west-faced settings, it radiates a warmer glow in the evenings.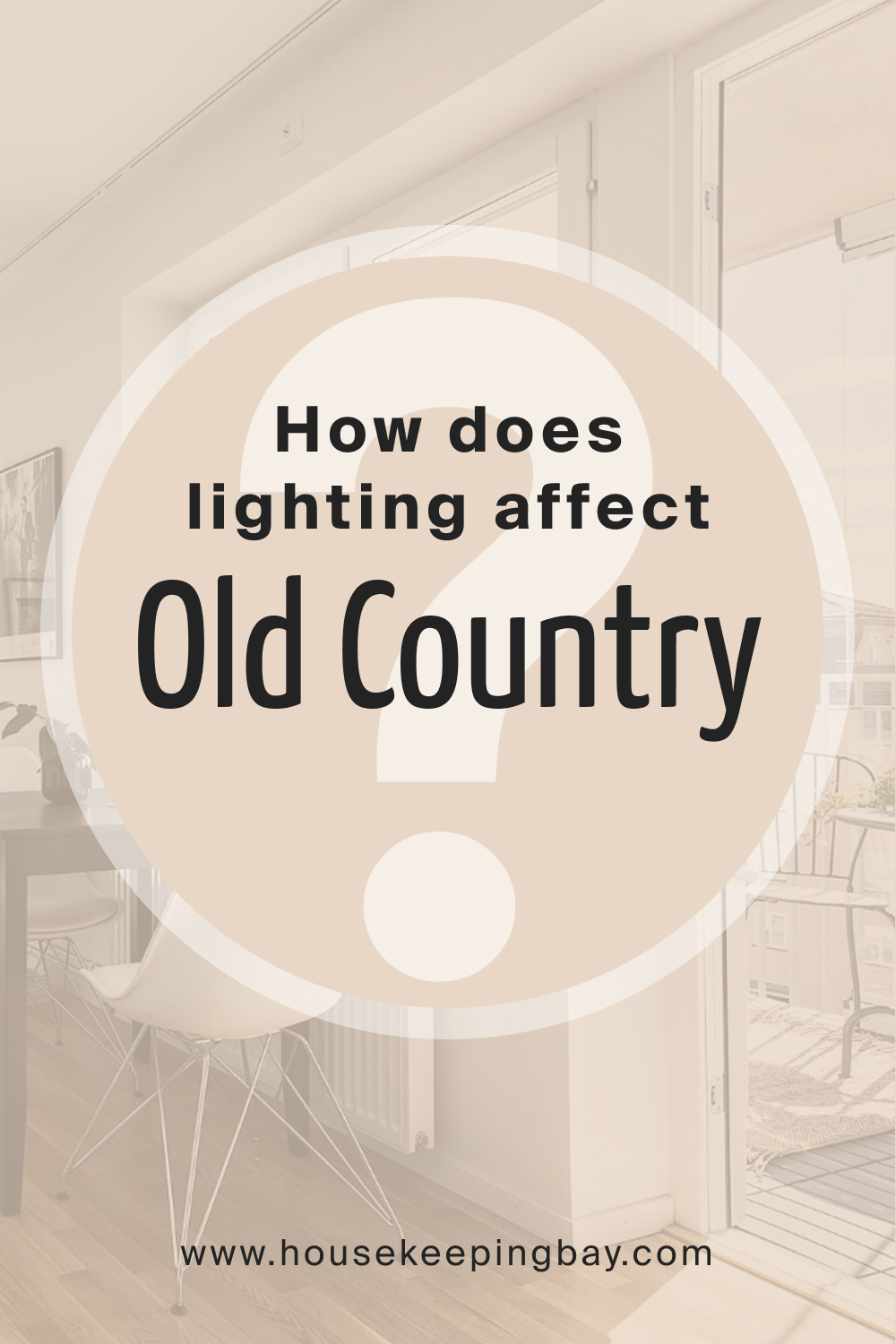 LRV of Old Country OC-76
LRV, or Light Reflectance Value, gauges how much light a color reflects. With an LRV of 68, the Old Country OC-76 is in the mid-light range. High LRV colors make spaces feel airy and spacious, while lower values create a more intimate setting. Old Country OC-76, with its balanced LRV, ensures rooms feel open yet cozy, amplifying its adaptability.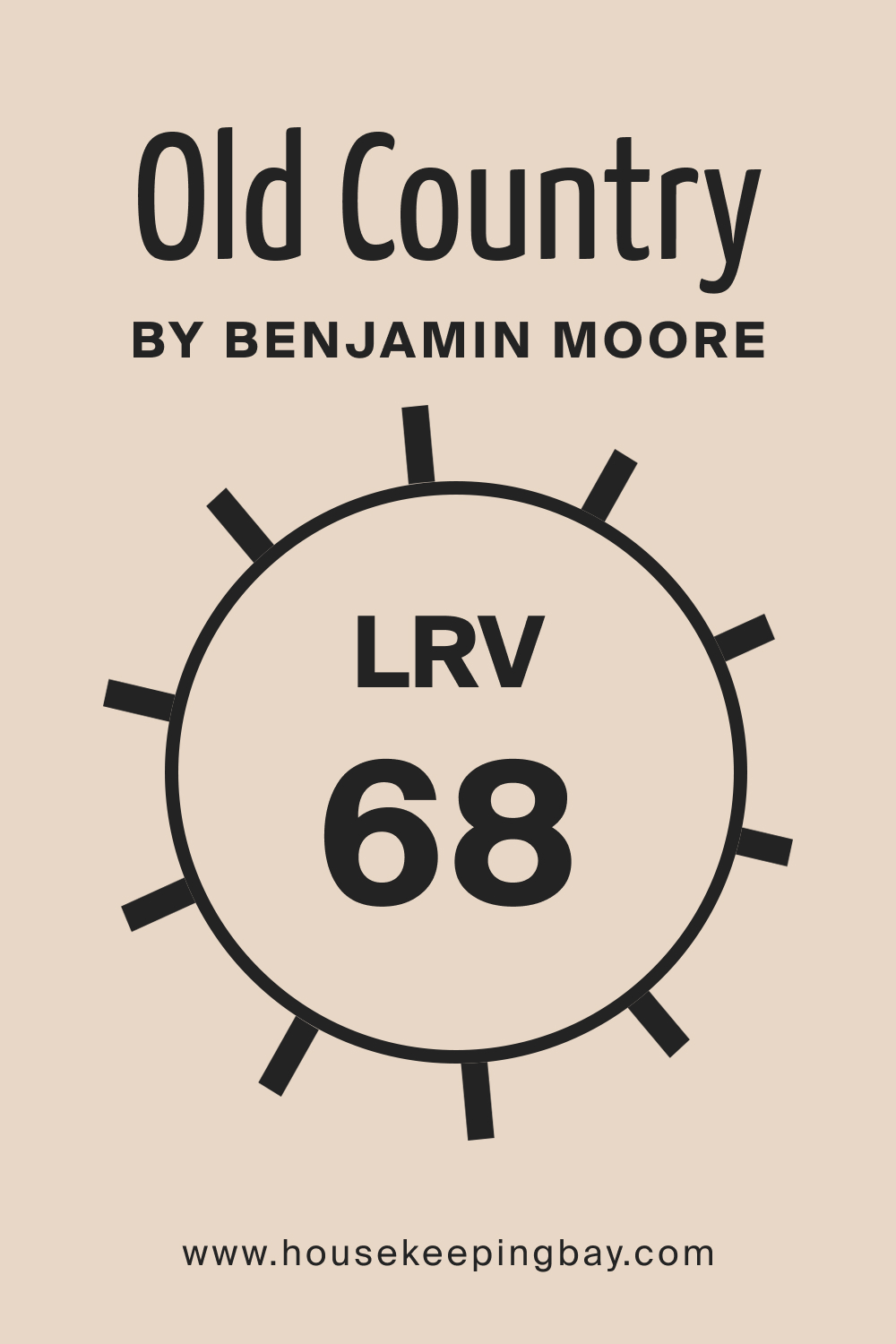 What is LRV? Read It Before You Choose Your Ideal Paint Color
Trim Colors of Old Country OC-76
Trim colors define and accentuate architectural details. For Old Country OC-76, trim colors in shades of white enhance its elegance. Consider the following options: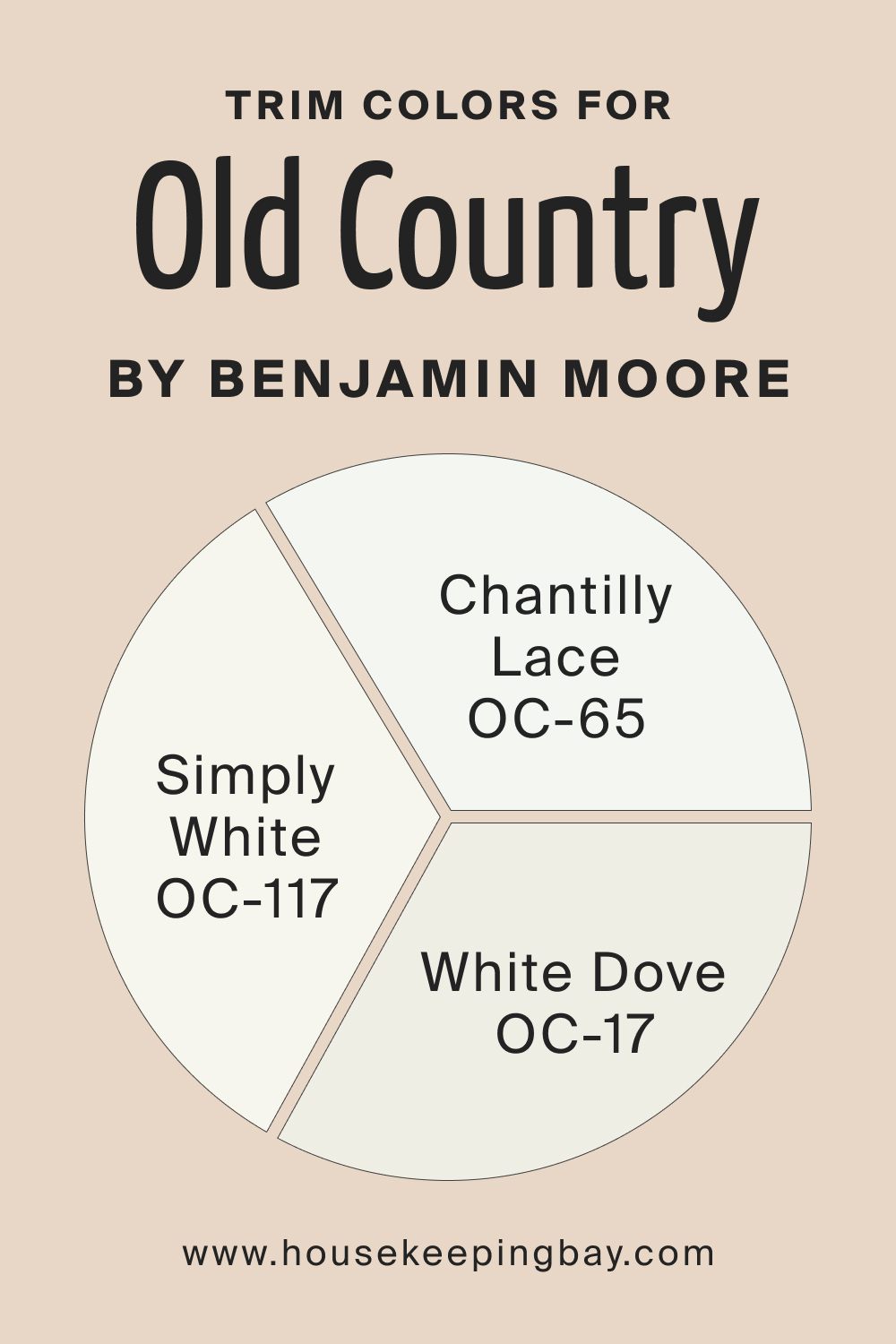 Colors Similar to Old Country OC-76
Knowing similar shades helps in making informed decisions. Besides Old Country OC-76, shades like BM Soft Satin 2164-60, a creamy, muted beige, share a close resemblance.
Another akin shade is BM Ballet White OC-9, a soft, warm neutral, and BM Manchester Tan HC-81, offering a hint of more depth.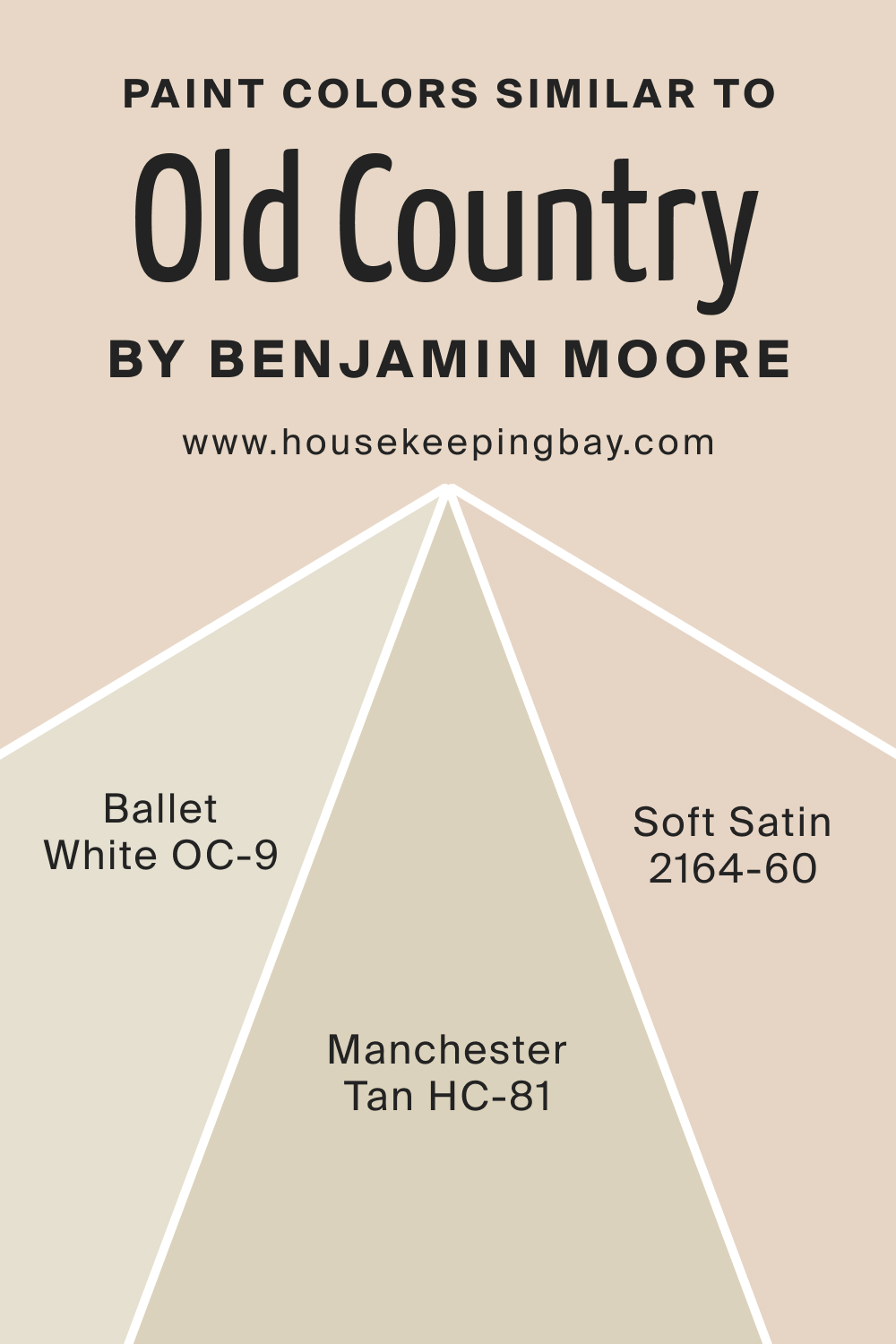 Colors That Go With Old Country OC-76
Harmonizing colors is crucial for a cohesive ambiance. Old Country OC-76 pairs wonderfully with the following:
HC-86 Kingsport Gray: A muted, earthy brown.
HC-112 Tate Olive: A rich, deep olive green.
BM Woodlawn Blue HC-147: A soft, calming blue.
BM Pomegranate AF-295: A vibrant, energetic red.
BM Beach Glass 1564: A silvery blue-green, reminiscent of serene beaches.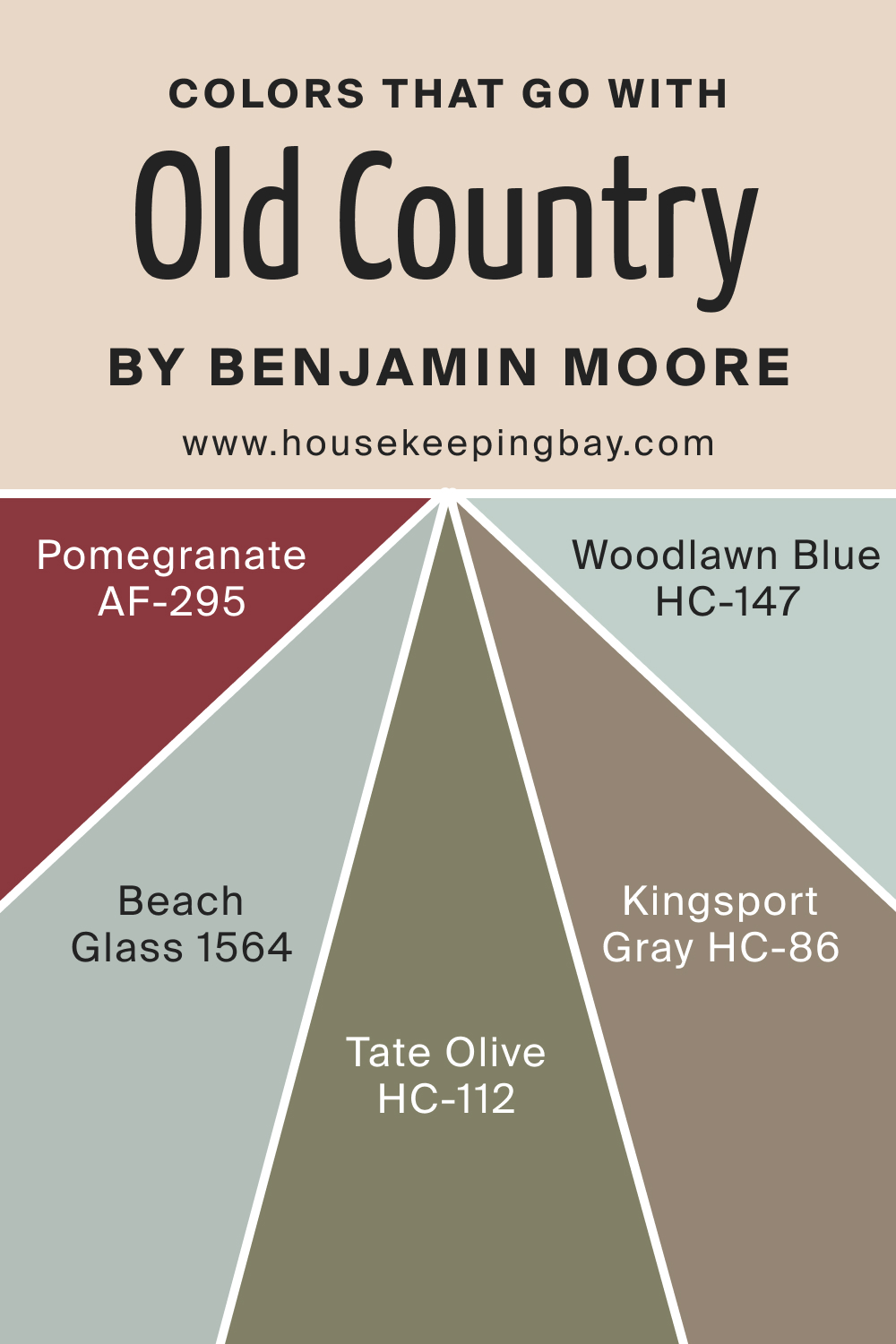 How to Use Old Country OC-76 In Your Home?
Old Country OC-76 is a versatile shade that can illuminate various rooms, from cozy bedrooms to elegant living rooms. Its muted, neutral hue makes it suitable for both contemporary and classic designs. In modern settings, it serves as a calm backdrop, while in vintage or rustic styles, it adds warmth.
This color is apt for the living room, bedroom, bathroom, kitchen, and even exteriors, offering an inviting ambiance.
How to Use Old Country OC-76 in the Bedroom?
In the realm of dreams, Old Country OC-76 can transform a bedroom into a serene sanctuary. Its soft beige undertones evoke a sense of tranquility conducive to rest. Paired with soft linens and wooden accents, it promotes relaxation, making the bedroom a retreat from the daily hustle.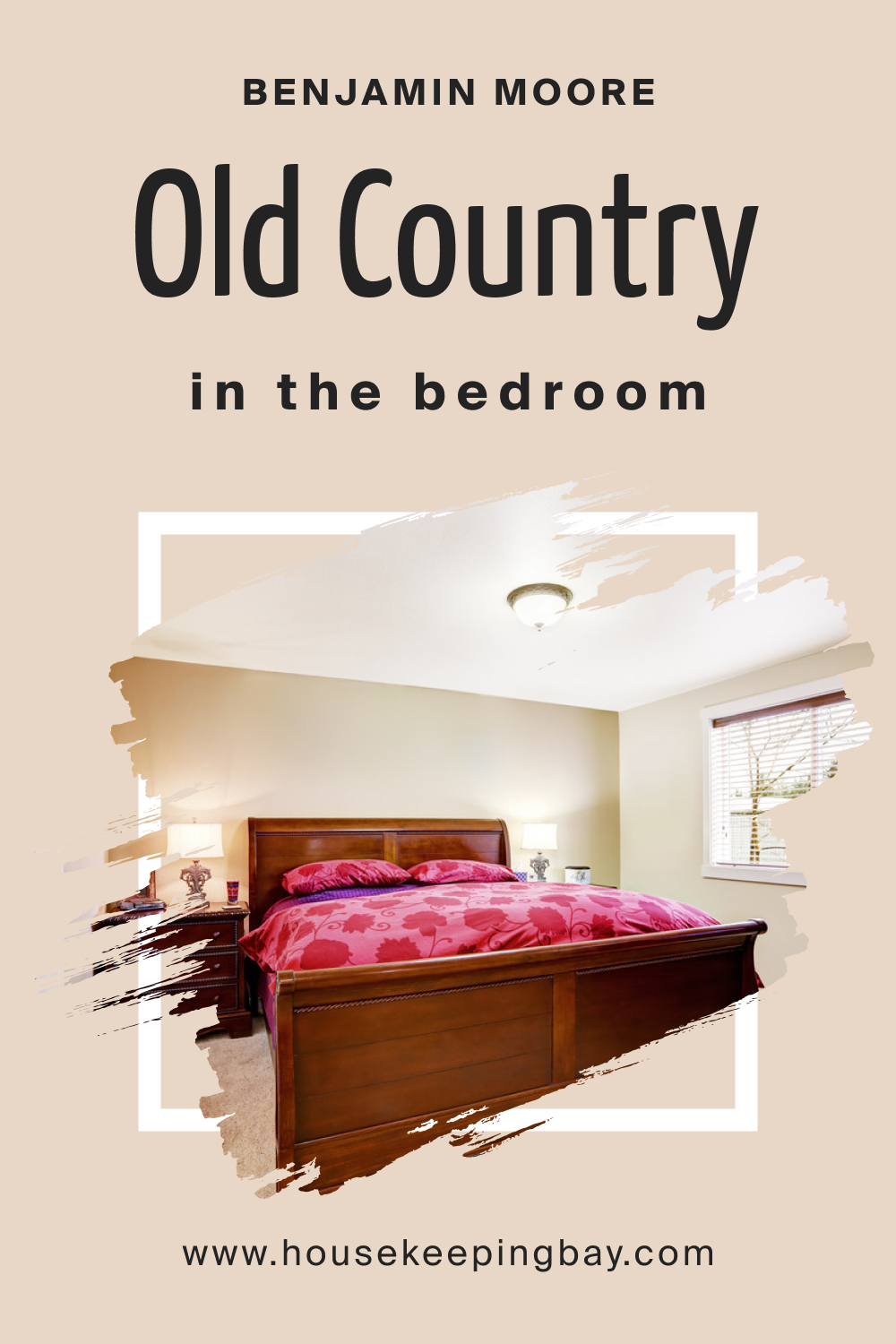 How to Use Old Country OC-76 in the Bathroom?
In bathrooms, Old Country OC-76 imparts a spa-like feel. The color's understated elegance pairs well with marble countertops and brushed metal fixtures. It complements natural elements like stone tiles, creating a refreshing atmosphere, perfect for unwinding after a long day.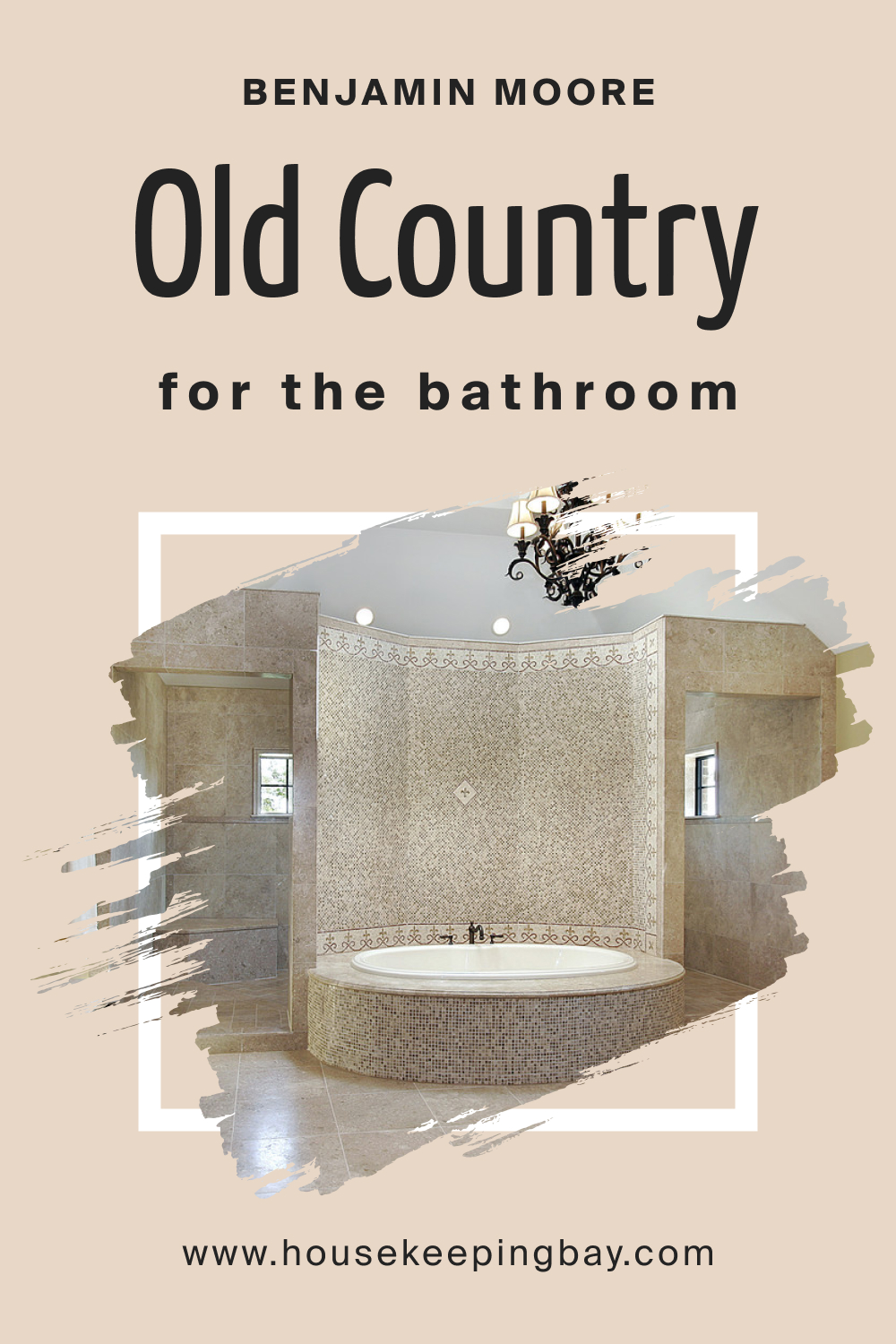 How to Use Old Country OC-76 in the Living Room?
Old Country OC-76 in the living room sets a welcoming tone. Its neutral base is perfect for showcasing vibrant art pieces, patterned rugs, or colorful cushions. While it can stand alone, combining it with soft pastels or deep shades can add depth and character, making gatherings feel intimate.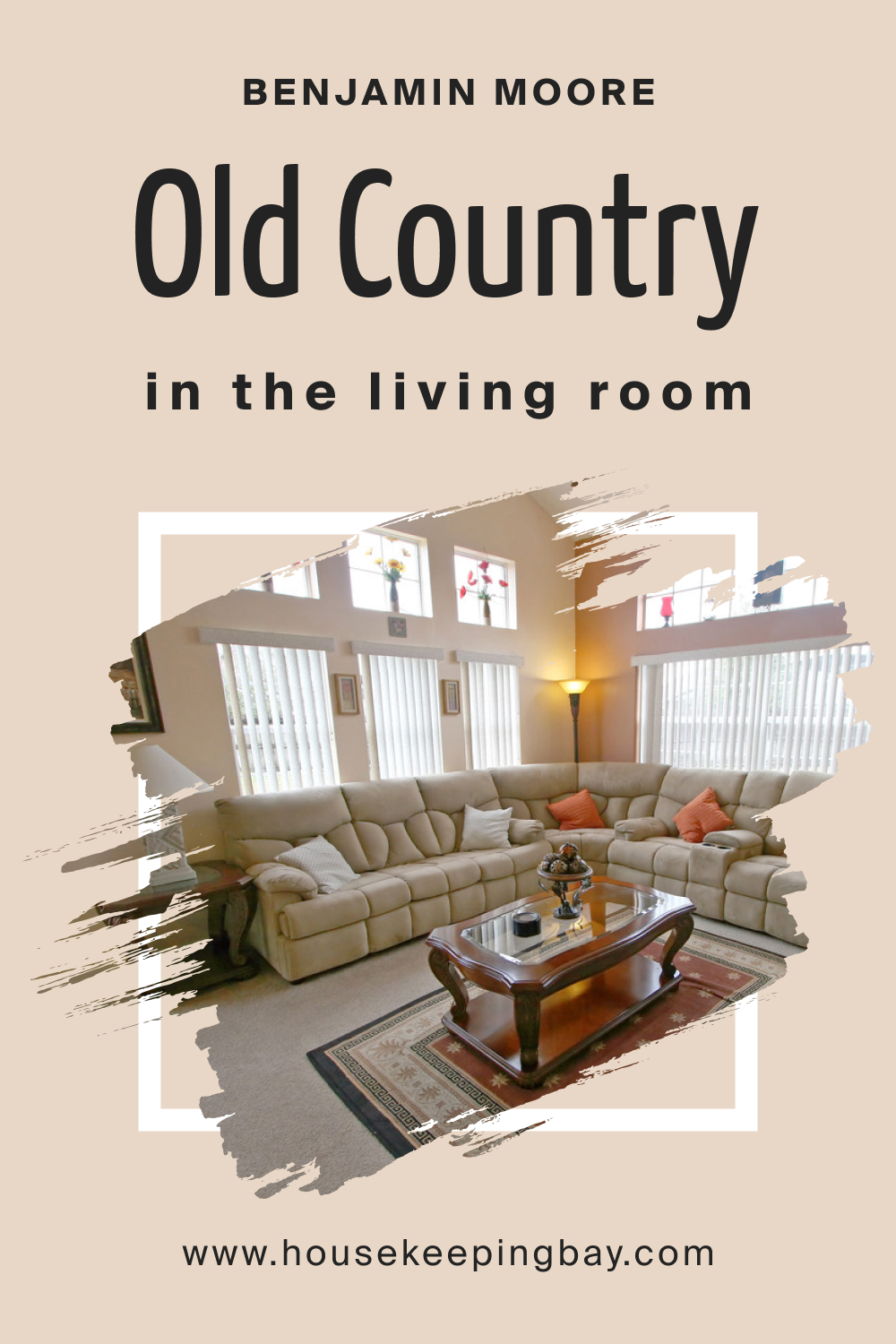 How to Use Old Country OC-76 for an Exterior?
For exteriors, Old Country OC-76 offers a timeless appeal. Whether for a cottage or a modern home, this color provides a harmonious blend with natural landscapes. Paired with white trims and wooden accents, it exudes an inviting vibe, making a home stand out subtly yet memorably.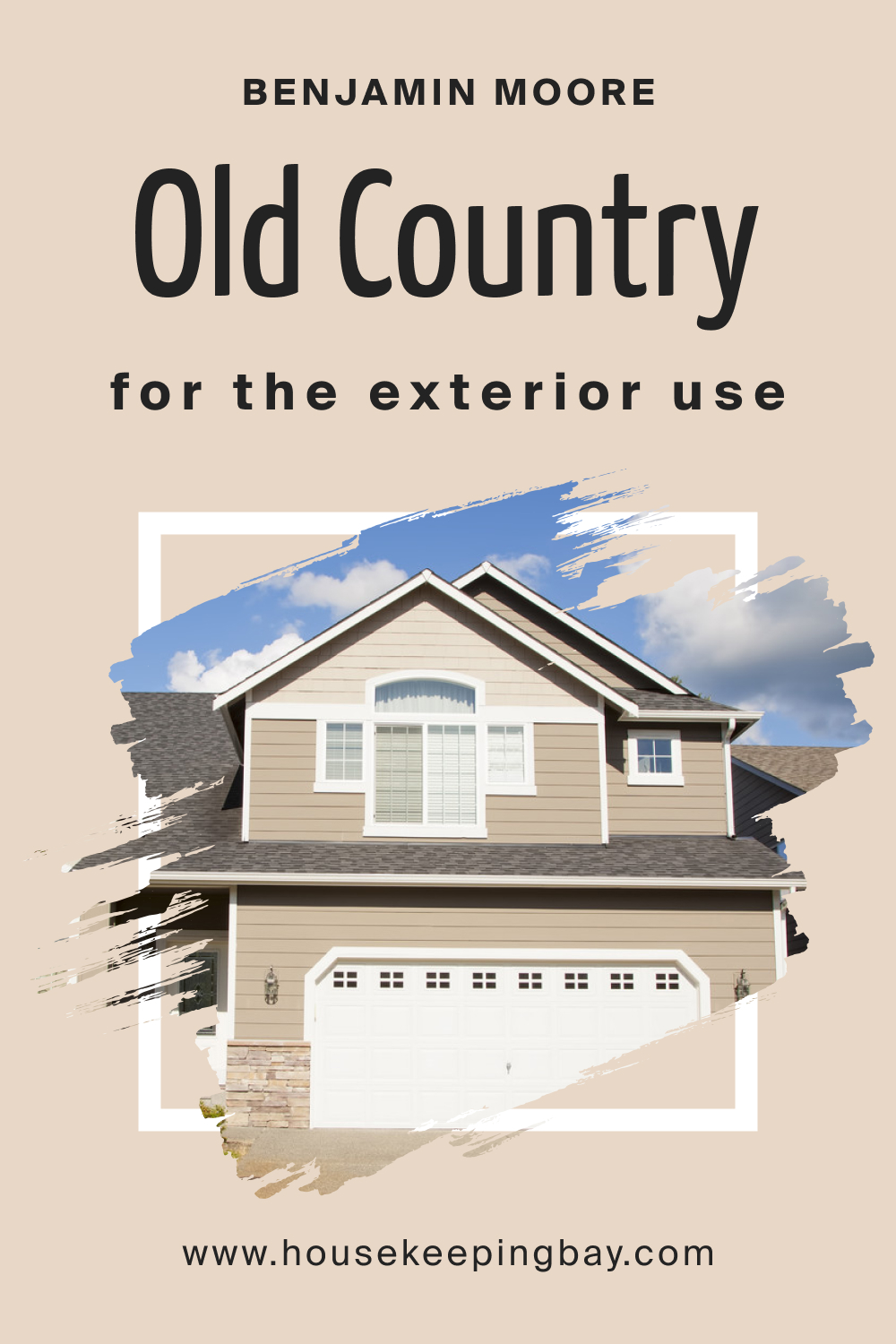 How to Use Old Country OC-76 in the Kitchen?
In kitchens, Old Country OC-76 strikes a balance between warmth and functionality. It reflects natural light beautifully, making the space appear bigger. With wooden countertops and stainless steel appliances, it creates a cozy yet contemporary ambiance, perfect for family meals and culinary adventures.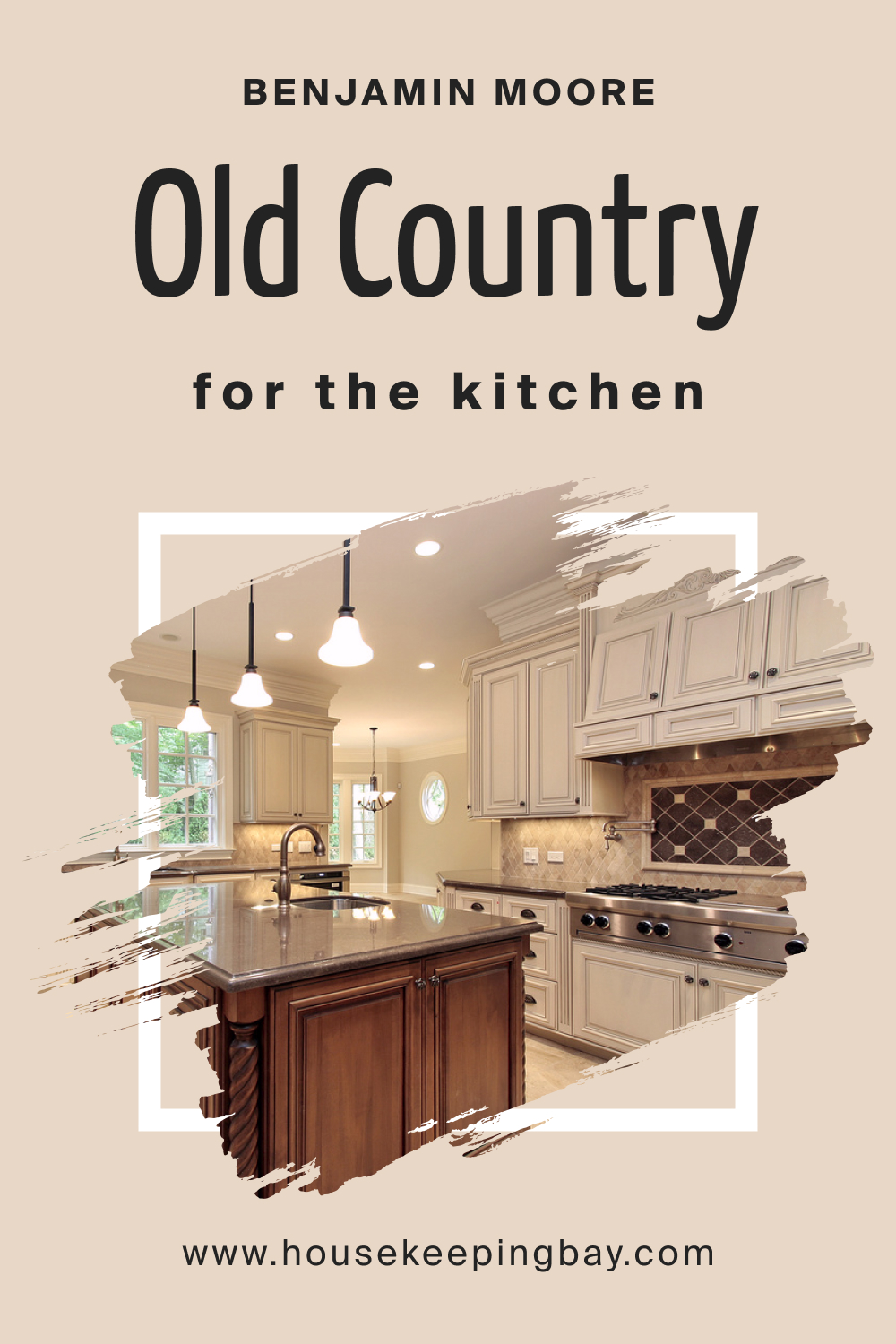 Comparing Old Country OC-76 With Other Colors
Comparing colors is paramount in interior design. Subtle variations can significantly alter the feel of a space. A direct comparison allows designers and homeowners to visualize how colors play off each other and what undertones become pronounced against specific shades.
By juxtaposing Old Country OC-76 with other colors, we can better understand its unique charm and determine which hue best aligns with a desired ambiance.
Old Country OC-76 vs. BM Cloud White 967
While both are neutrals, Cloud White 967 is a cooler, crisp shade. Old Country OC-76, on the other hand, has a warmer undertone. Cloud White offers a brighter backdrop, while Old Country OC-76 provides a more muted, cozy atmosphere.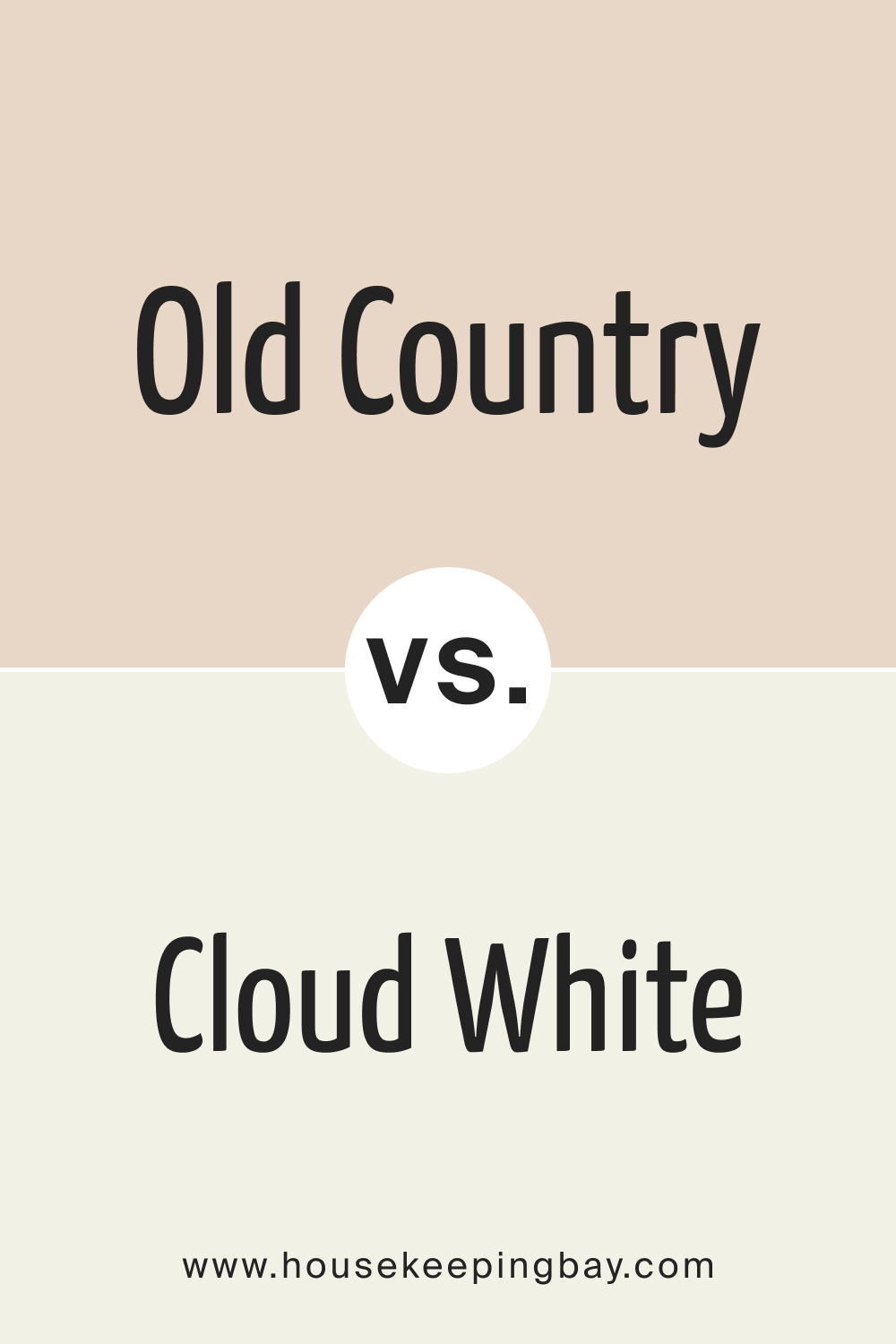 Old Country OC-76 vs. OC-86 White Blush
OC-86 White Blush is a delicate, slightly pinkish hue. Old Country OC-76 is more grounded and neutral, making it versatile. White Blush offers a romantic touch to rooms, whereas Old Country OC-76 gives an earthy serenity.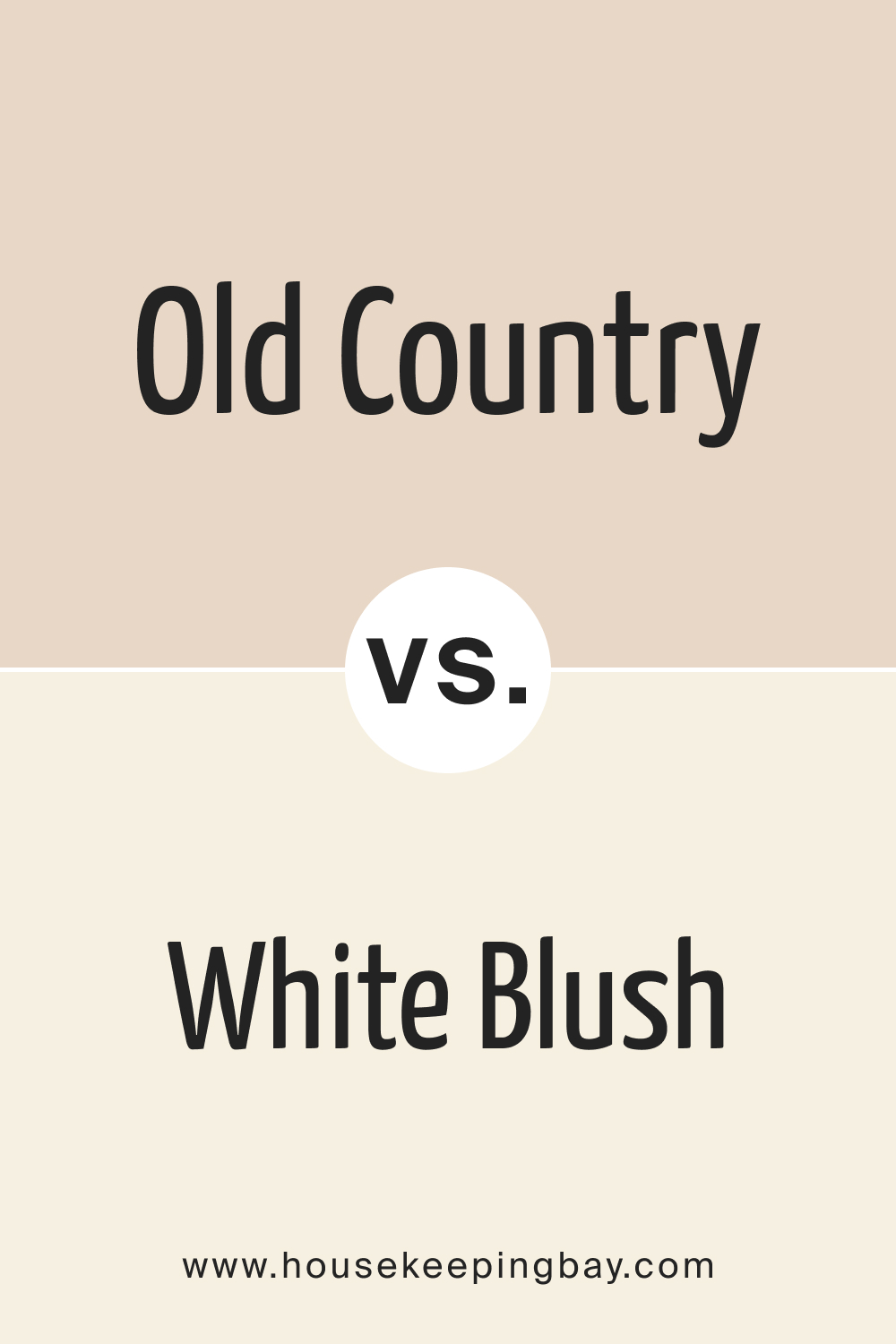 Old Country OC-76 vs. OC-117 Simply White
OC-117 Simply White is a vibrant, clean white. In contrast, Old Country OC-76 offers depth with its beige undertones. While Simply White brightens up spaces, making them feel airy, Old Country OC-76 infuses warmth and a sense of comfort.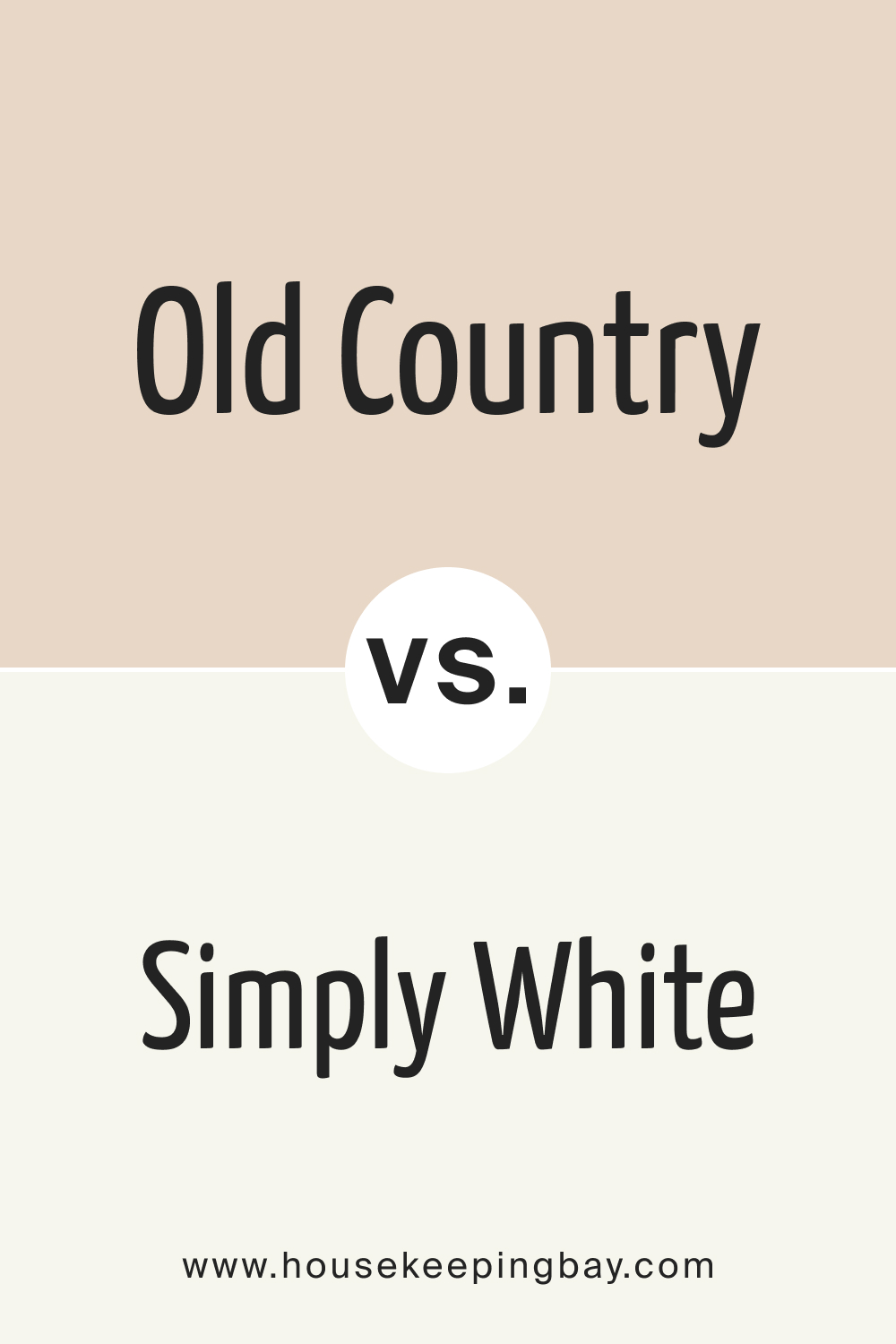 Old Country OC-76 vs. OC-7 Creamy White
OC-7 Creamy White, as the name suggests, has a rich creaminess. Both colors exude warmth, but Creamy White is deeper and richer, while Old Country OC-76 is more subdued and neutral.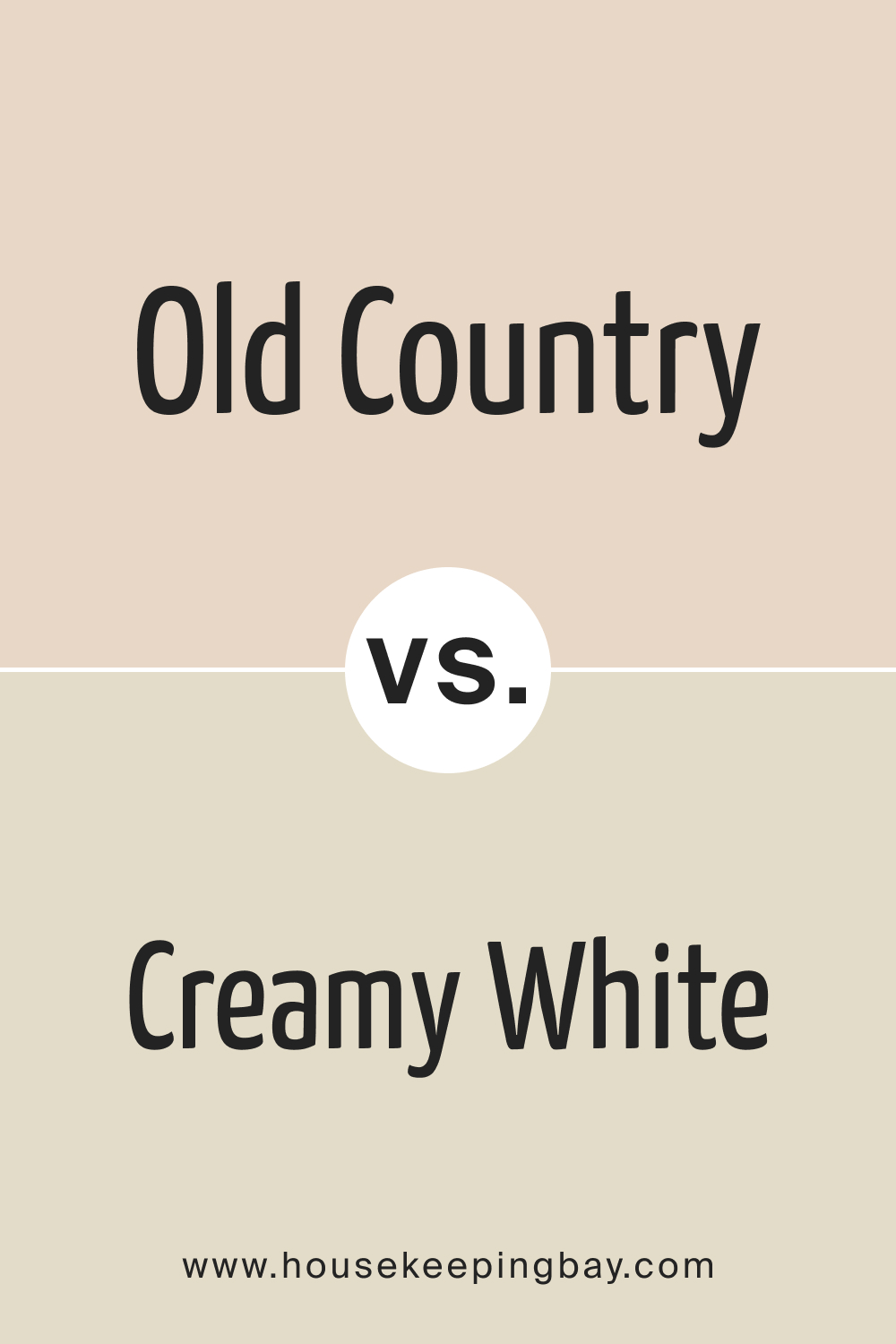 Old Country OC-76 vs. OC-30 Gray Mist
OC-30 Gray Mist is a cooler gray-beige. Placed against Old Country OC-76, Gray Mist appears almost silvery, emphasizing Old Country OC-76's warmth. Gray Mist gives a contemporary touch, while Old Country OC-76 feels timeless.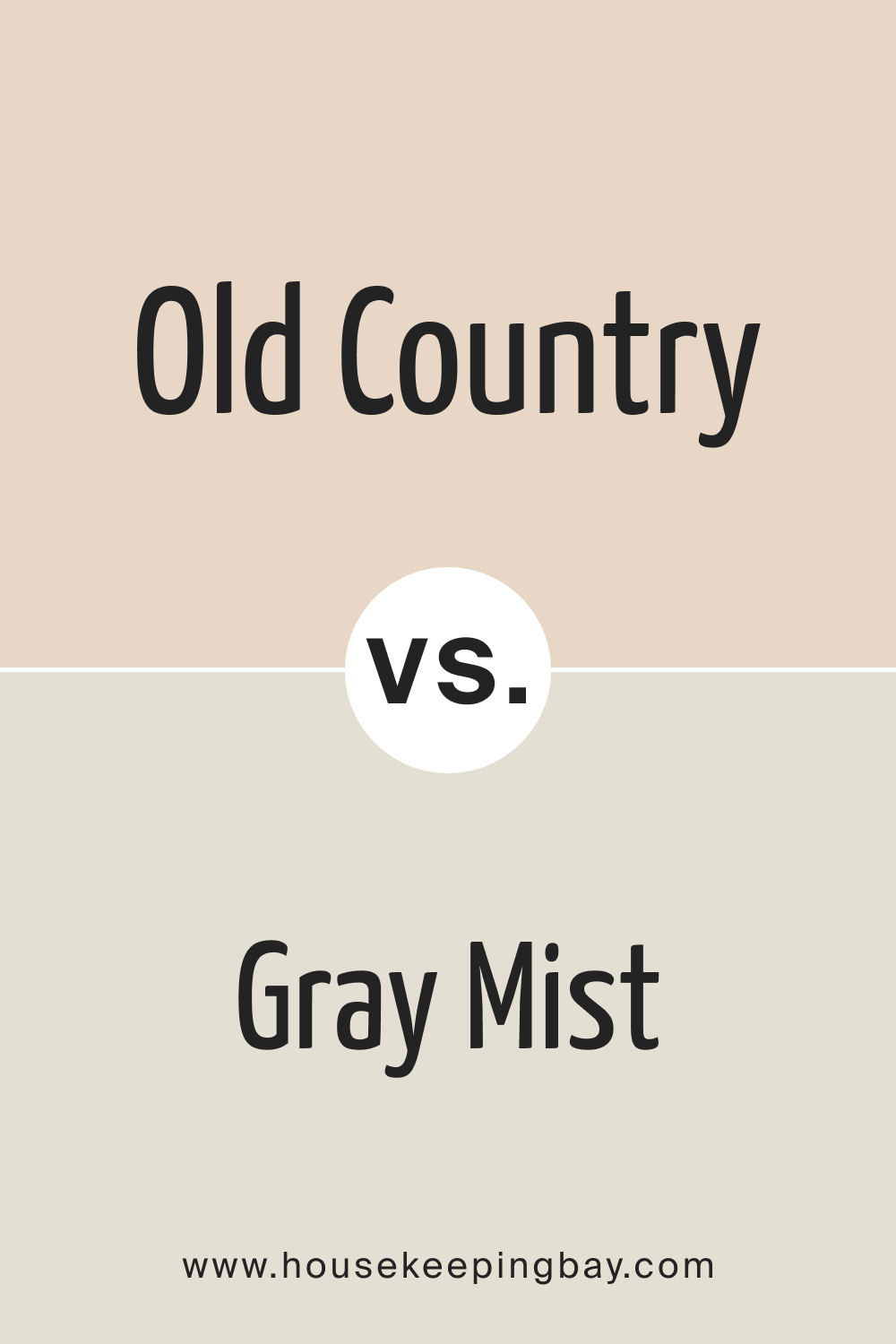 Old Country OC-76 vs. OC-17 White Dove
OC-17 White Dove is a soft, warm white, almost bridging the gap between Old Country OC-76 and brighter whites. It has a versatile nature, but compared to Old Country OC-76, it leans more towards white than beige.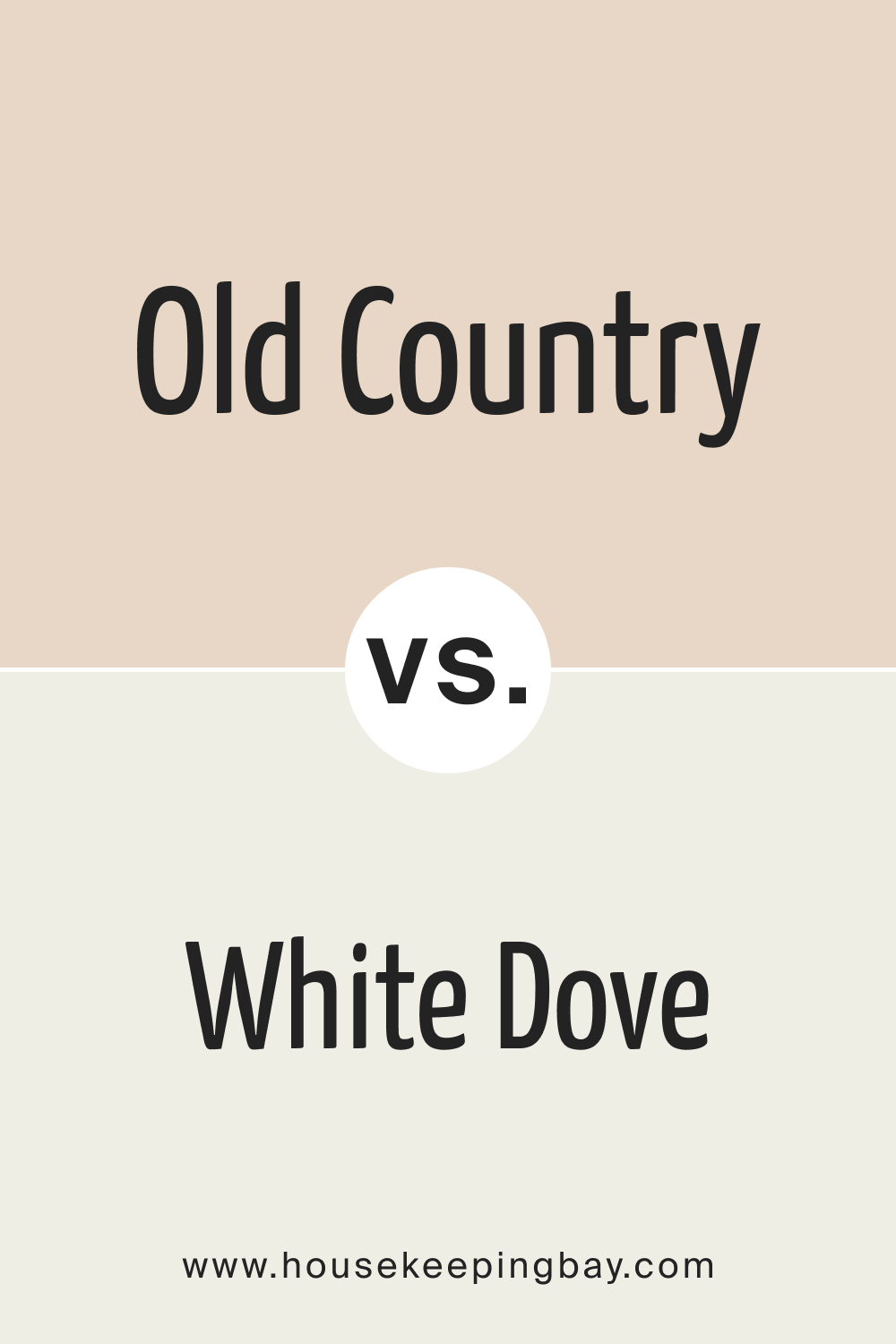 Conclusion
Comparative analysis illuminates the unique attributes of Old Country OC-76, showcasing its versatility and timeless charm.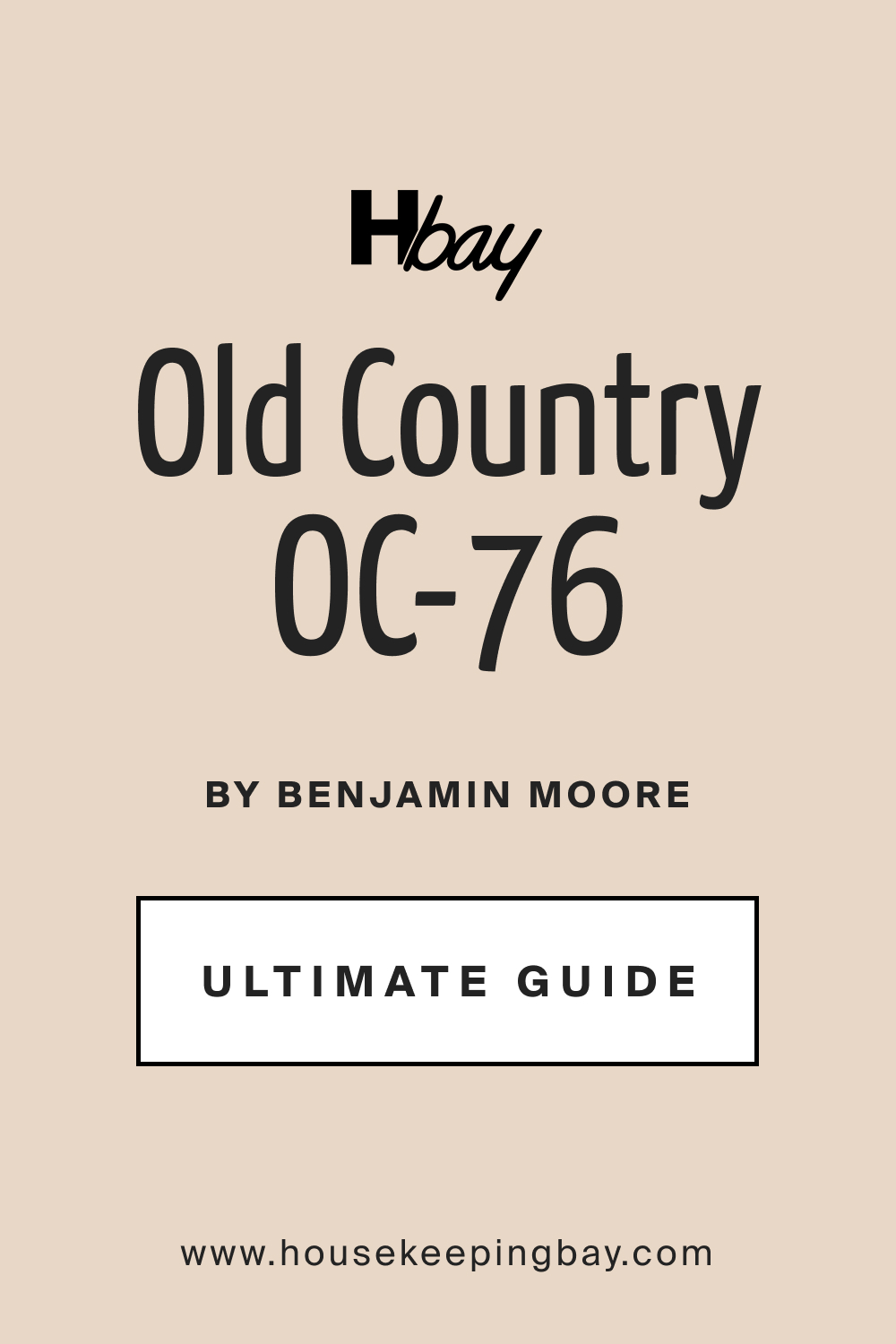 Frequently Asked Questions
⭐Is Old Country OC-76 a true beige?
Old Country OC-76 leans towards beige but has neutral undertones, making it versatile.
⭐Can I use Old Country OC-76 in a room with less natural light?
Yes, its warm undertones can help make dimly lit rooms feel cozier.
⭐Is this color suitable for exteriors?
Absolutely, its muted elegance can give exteriors a timeless appeal.
⭐Does Old Country OC-76 pair well with darker shades?
Yes, its neutral base can complement both light and dark colors.
⭐Is Old Country OC-76 a kid-friendly color for rooms?
Its calming tone is suitable for kids' rooms, offering a serene environment.