Gray is one of the most popular colors in the world of architecture and design, so let's talk about what paint colors go with a gray roof.
How to choose the right color for the exterior of a house with a gray roof?
Many designers and color experts recommend choosing a gray roof because it combines with a wide range of colors, allowing future homeowners to experiment and have original home exterior designs.
Houses With Light Gray Roofs
Each color is fraught with its surprises and nuances, so, before we proceed to options for houses with gray roofs, let's see what features gray color has.
Gray is one of the basic shades that has been widely used in various areas of human life for many centuries.
In ancient times it was the color of the clothes of the poor, the color of cheap and bad quality fabrics.
However, in medieval Europe, gray became a shade that representatives of the upper classes used in their decorations.
It symbolized nobility, elegance and fine taste.
Over the years, the popularity of the shade has only grown.
Christian Dior called it the most practical, versatile and delicate color. In 2021, the Pantone Color Institute recognized gray as one of the top two colors of the year.
Speaking about the exterior, you should remember that a dark roof will attract the ultraviolet rays of the sun and absorb a large amount of heat.
Based on this, it is clear that a dark roof heats up much faster, but a light one reflects most of the sun's rays.
That is why gray roof house designs are mostly used in the northern regions.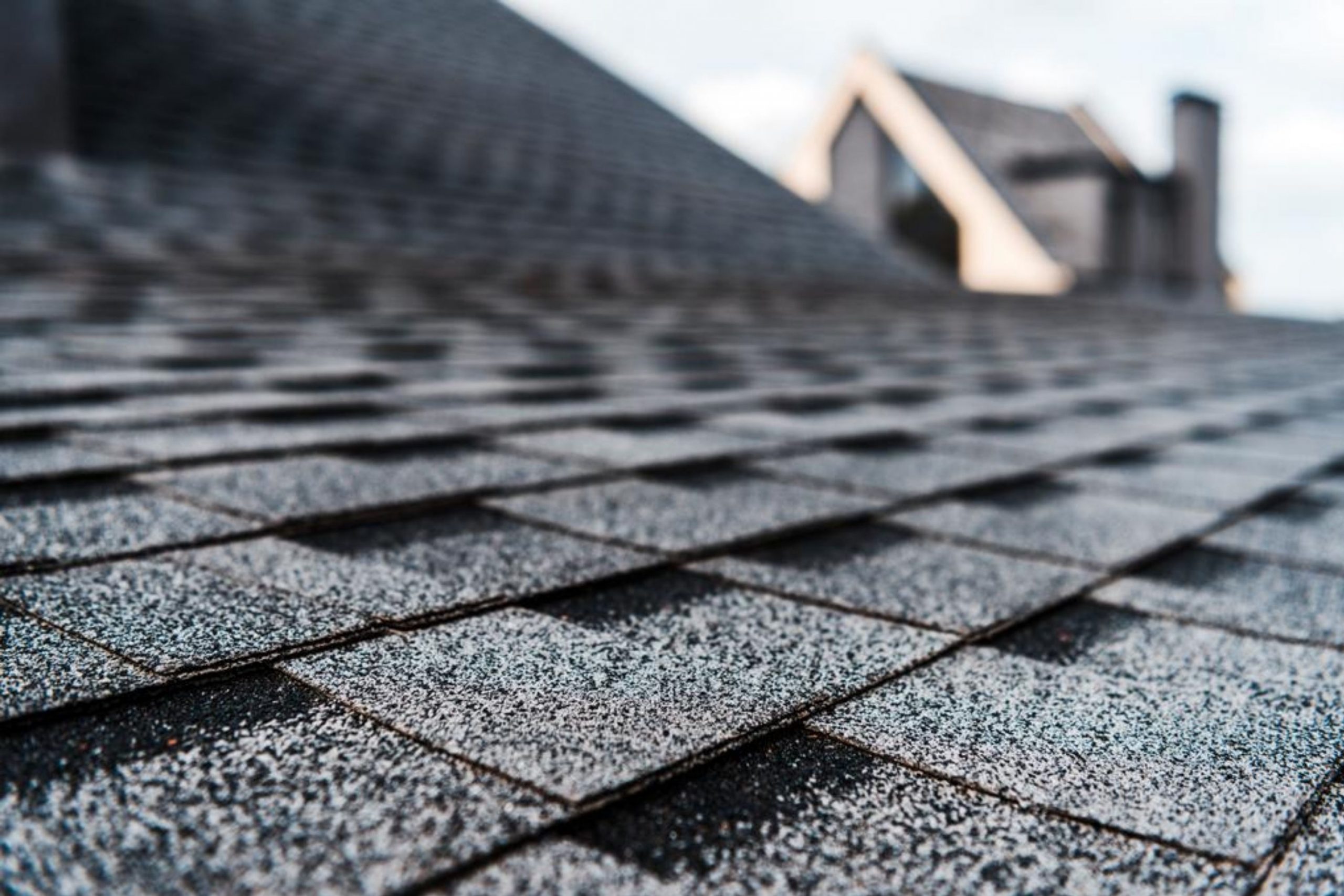 Gray shades and tones
Gray color has a unique ability to give elegance in any way it is used. In different materials and textures and under different lighting, the same shade can look completely different.
In addition, there is a whole range of gray tones from light and delicate to gloomy dark shades.
To make it simpler, let's divide shades of gray into groups:
Simple, cold, medium-light shades: white-gray, light gray, steel;
Neutral, Medium: platinum, silver, medium-gray;
Gray-beige shades, warm tones: gray-beige, old wood, mouse color;
Shades with a green undertone: greenish-gray, gray-olive, khaki;
With a lilac undertone: lilac gray, taupe, anthracite;
With a blue undertone: bluish-gray, slate, marengo;
Dark colors: dark gray, wet asphalt, black and gray.
Yes, gray has way more than 50 shades in its range.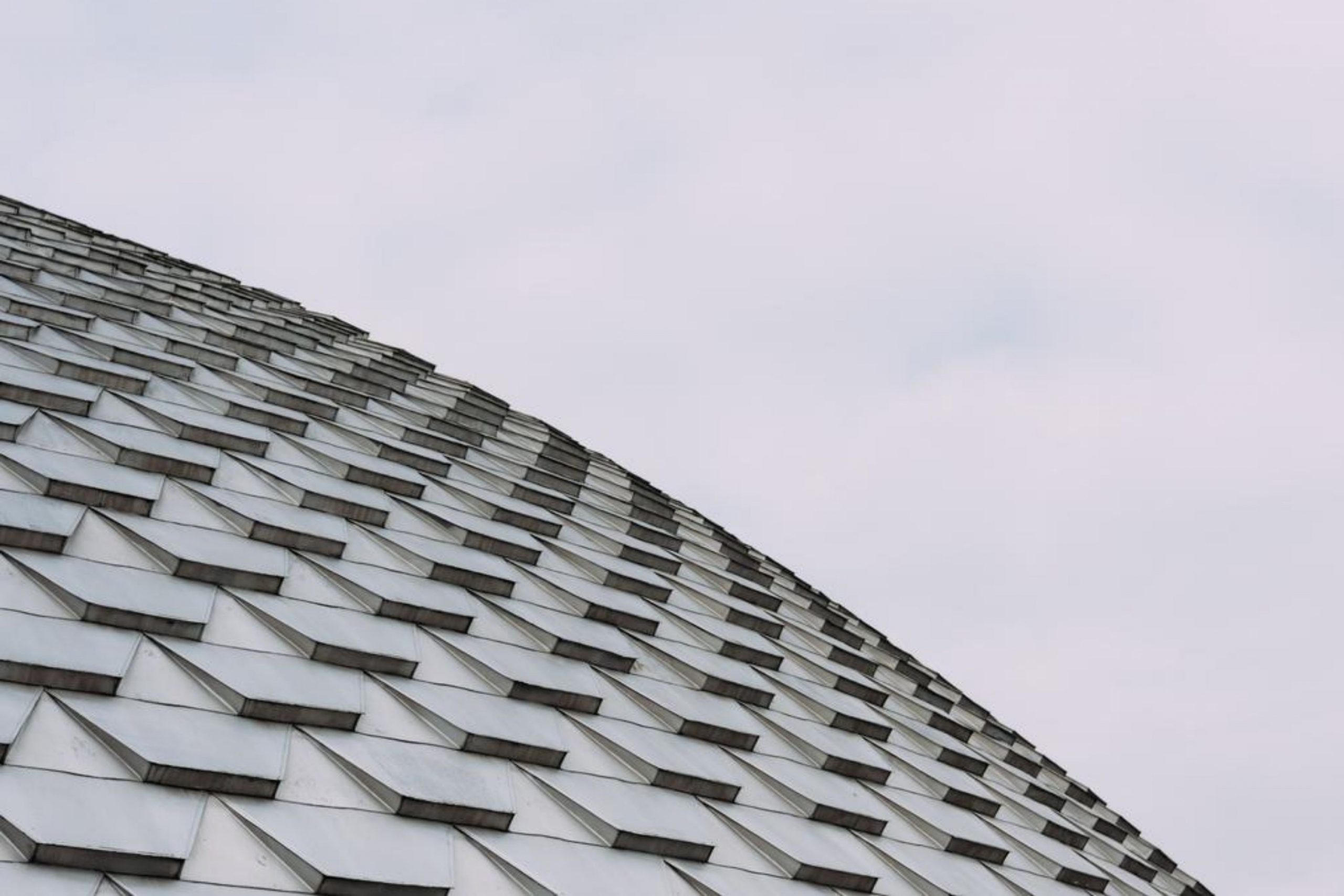 Shades of gray in the Pantone system
According to Pantone, light gray shades are best matched with:
Beige. This combo gives a contrasting combination of warm and cold, dark and light and, of course, simultaneous contrast. Such a combination looks rich and attractive.
Olive color. It's a combination of two calm and life-affirming shades that gives a relaxing range, close to the natural colors of nature. And yet, the lively green hue looks lively and playful next to the main gray one.
Brown color. In order for brown and gray to make a full-fledged combination, the gray shade should be contrasting with respect to the brown. Colors such as cinnamon, golden chestnut, dark brown, dark chestnut are best choices for such a combo. These colors are either much warmer than gray, or darker, thereby standing out against its background.
Blue color. Shades of blue deepen the feeling of coolness of light gray. Light blue tones give a certain crystallinity to the composition, dark ones give severity, and bright ones create an unexpected contrast, as if a storm was approaching a serene bright sea.
Of course, there are much more color combining options with gray, since it's a versatile shade that can compliment any other color.
However, speaking about exterior, there are some things that are important in order to create a proper, visually-appropriate exterior design.
Gray roof houses look cool and stylish if you choose a nice, fitting option for designing the facade and its elements.
What Color Goes Well With Grey
Colors That Go With Gray Roof
Exterior design gives each house a unique aspect and style. If you plan to use a light gray roof house color, there are many ideas for wall design.
You can choose from classic and elegant solutions, as well as unusual and original ones.
It is also important to consider the style and shape of your home and landscaping when choosing specific materials for your facade.
In the world of minimalism, the principle "less is more" works almost everywhere, including the design of architecture.
The modern style of the houses calls for natural combinations and monochrome designs.
So it is worth considering combining a gray roof with colors from the same color scheme.
For example, A dark gray roof pairs well with cool and light grays such as stone gray, parisian rain, ocean gray, pale smoke, etc.
Let's take a closer look at exterior paint colors with light gray roof or dark gray roofs.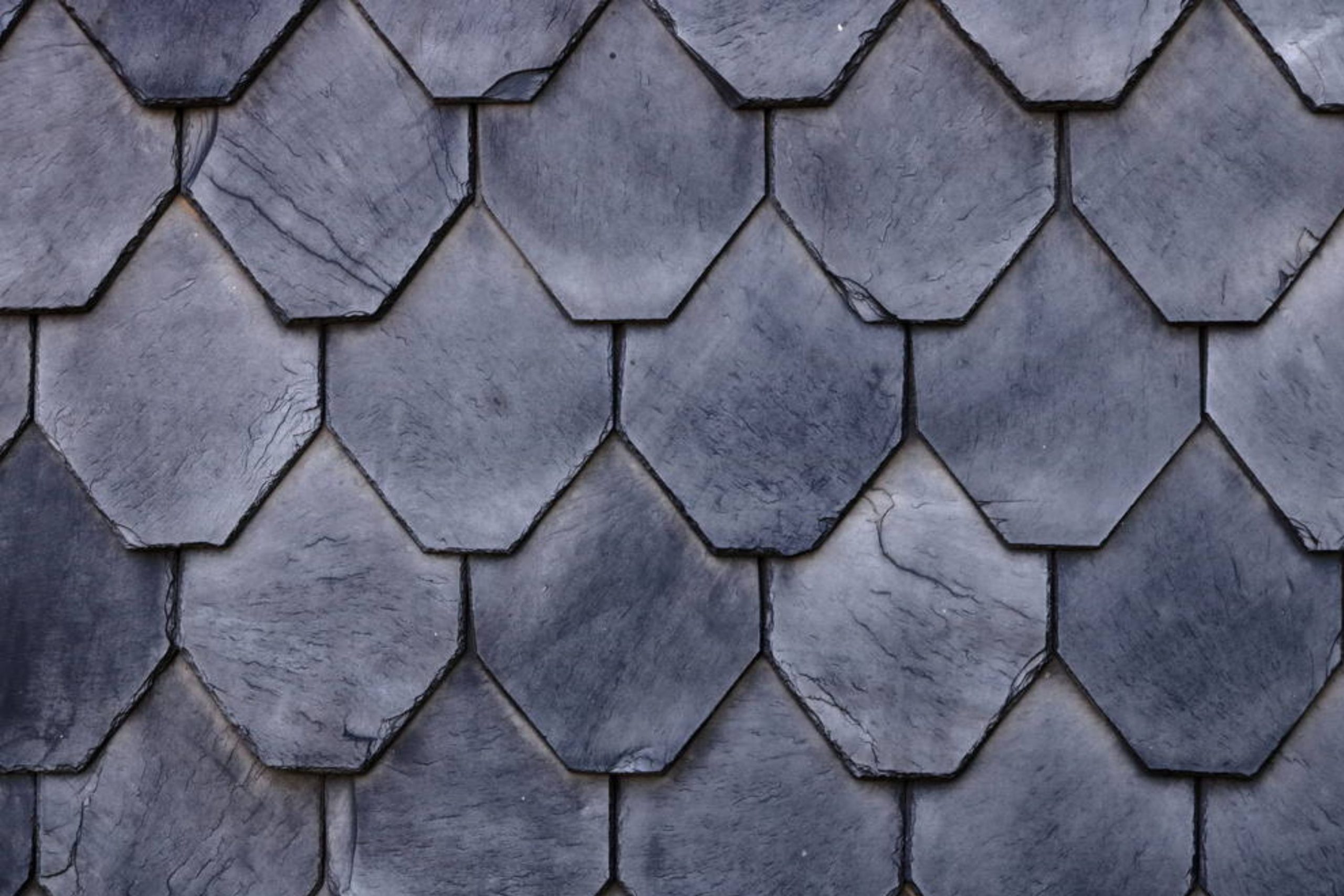 Light gray roof house colors combos
A light gray color is best combined with off-white shades. This will create a contrast, an original exterior that will attract the attention of passers-by and the admiration of neighbors.
Light gray and white. In this case, it is better to use more saturated light gray tones like steel or platinum. It will create contrast and give charm to the exterior of the house. This option will be the best choice for fans of the classics, so the house will become more refined and attractive.
Gray and beige. If you want to create a cozy and pleasant atmosphere with calm tones, it is best to combine gray with beige. This combination wins in any shades of light gray colors.
Gray and brown. Gray with brown is a versatile, but at the same time quite complex combination. In order for these colors to harmoniously complement each other, you need to choose the right shades, the "temperature" of the undertone, and keep the proportions. Such tones look most advantageous on open areas, because both brown and gray are natural shades.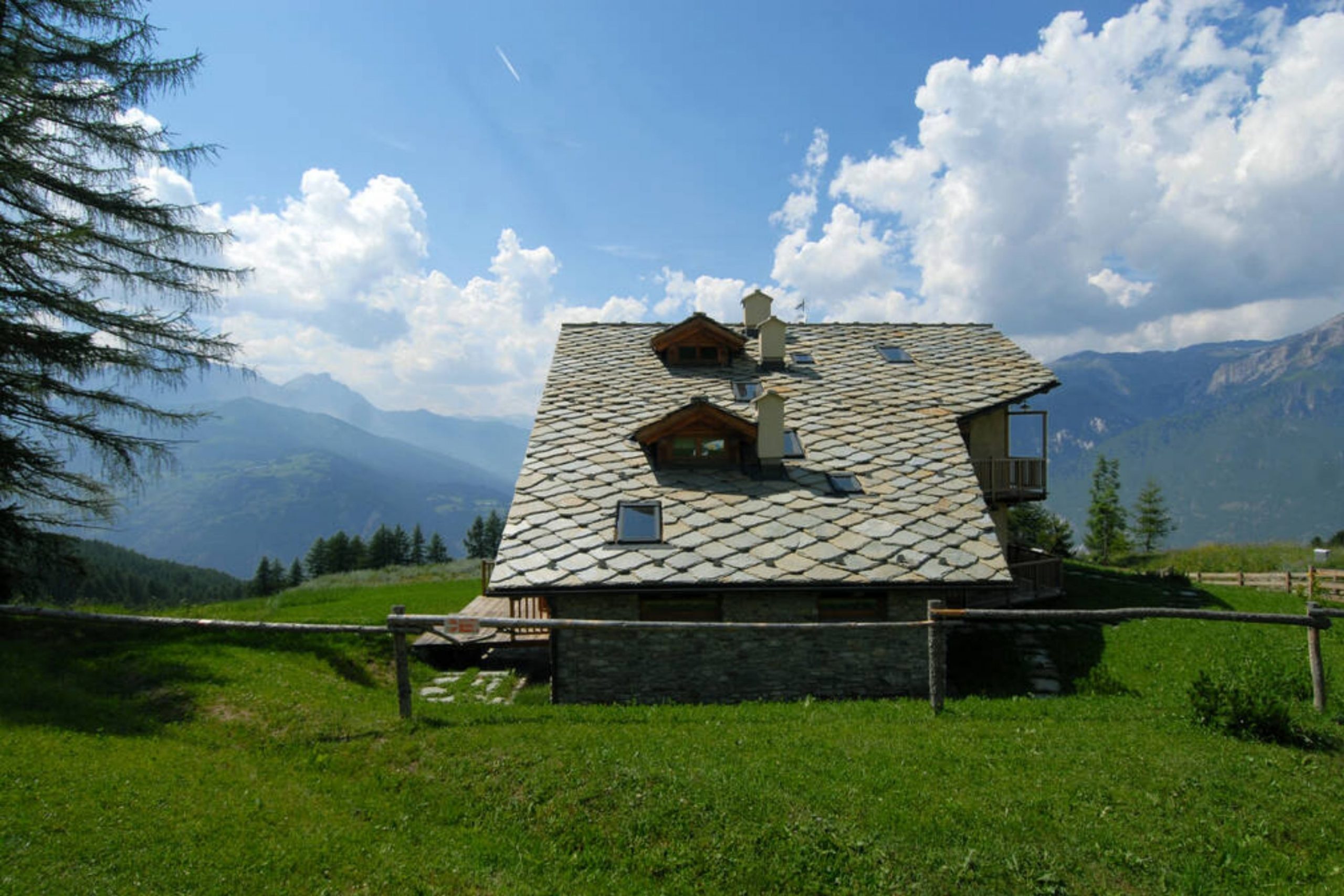 Charcoal roof house colors combos
For exterior colors that go with charcoal gray roof or even darker tones, you can actually use both light and more bright colors.
If you want to keep the exterior design classy and fresh, you can use combos with white and beige shades as well.
However, if you opt for more original color solutions and facade appearance, you can as well combine charcoal gray roof with colors like green and blue.
Dark gray and green. The color of the roof in this combination makes the shades of green even colder, which creates a rather interesting effect and a unique solution for the exterior. Olive, mint, emerald, turquoise, herbal are the best shades to accompany gray. But remember that they should perfectly correspond to each other in terms of saturation level.
Dark gray and blue. Beautiful blue color paired with this tone changes the gray tones into a real "silver lightning". Charcoal gray in combo with blue shades becomes silver, framing, protecting and adding value to the design. Royal blue, sapphire, cobalt, violet, prussian blue and sea green are juicy dense shades that are excellent partners for dark gray.
Dark gray and pink. The combination of pink and gray is rightfully considered one of the most popular options. By using the proper saturation of pink shade, you can make the facade less formal and seasoned, and pink will acquire the missing expressiveness and brightness.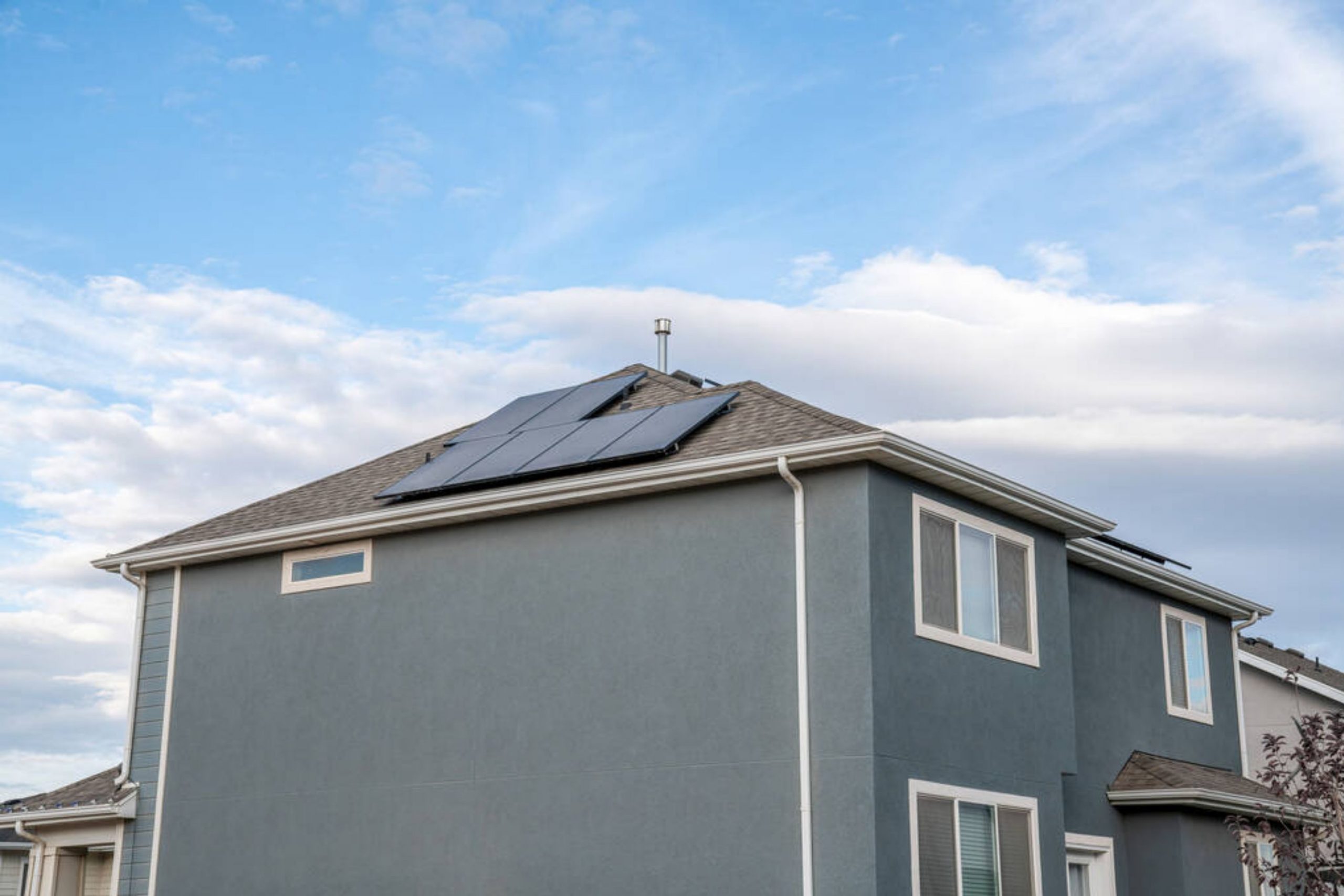 Overall Tips for Choosing Colors of House Exterior
When designing a house, your most important decision is choosing a color palette.
What finishing materials and what colors to choose for your home so that it looks harmonious and stylish at the same time?
This is one of the crucial aspects in the development of house design, because the combination of colors creates the overall atmosphere and gives your house a unique impression.
Colors in architecture and design do a lot of things.
A right color decision can both emphasize the dignity of the building, and vice versa or hide its flaws.
Color also influences the shape of the building, and the combination of several colors is able to give the building a completely different image.
Choosing colors for a house exterior, you have to be very attentive and keep in mind several points to create a truly stylish, sophisticated design.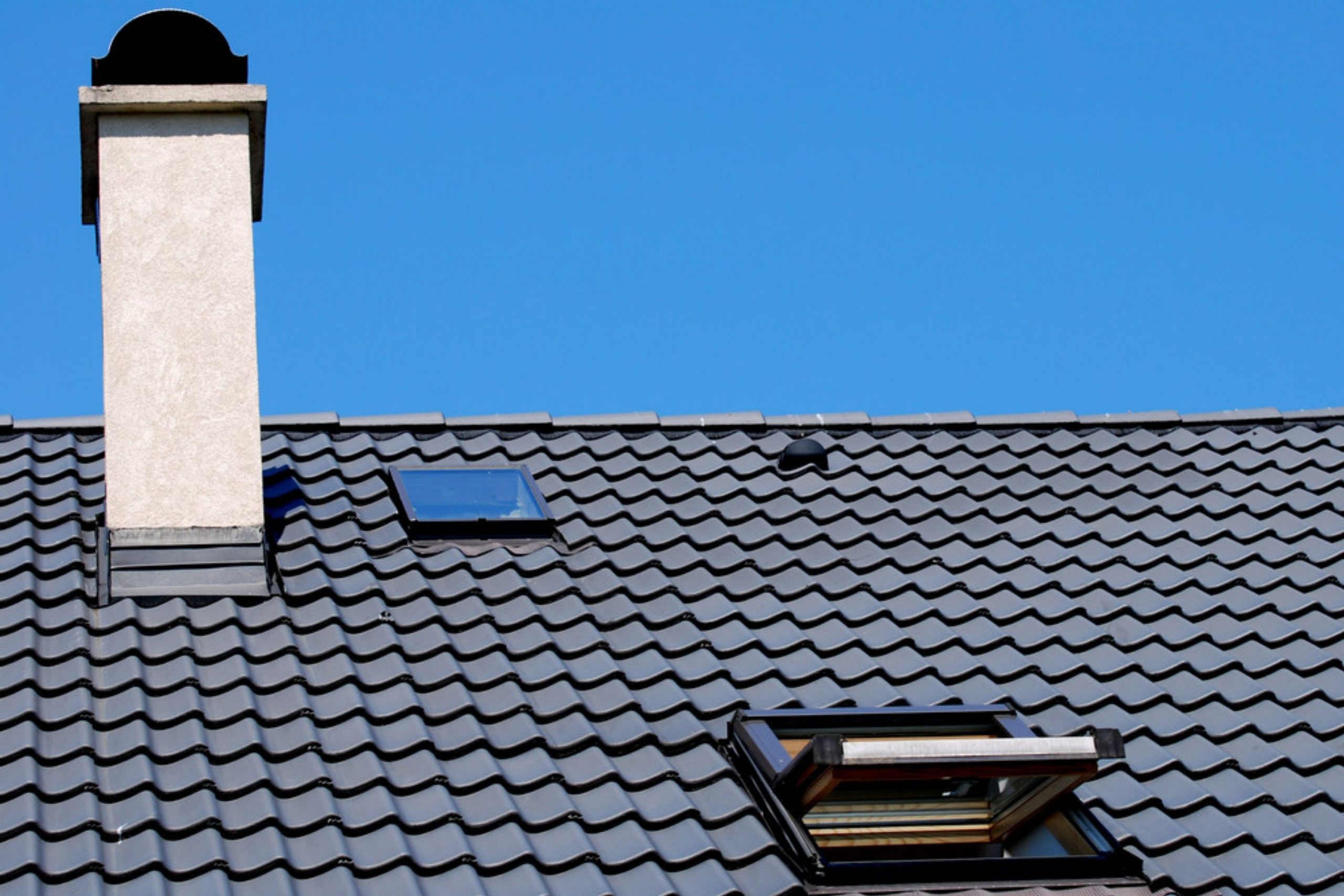 Main color features
When you choose between light and dark color palettes, these are the essential options to consider:
Lightning absorption level: dark shades attract and absorb sunlight (for example, if the roof surface is dark, it will heat up); light shades reflect the sunrays;
Fading resistance: vivid, bright colors are prone to fading; darker tones retain their color properties longer.
Visual features
Light colors can visually enlarge the building, so white and its companions of light beige and cream shades are the most common in classical architecture;
Dark colors can emphasize buildings that are simple in shape, not overloaded with small architectural details.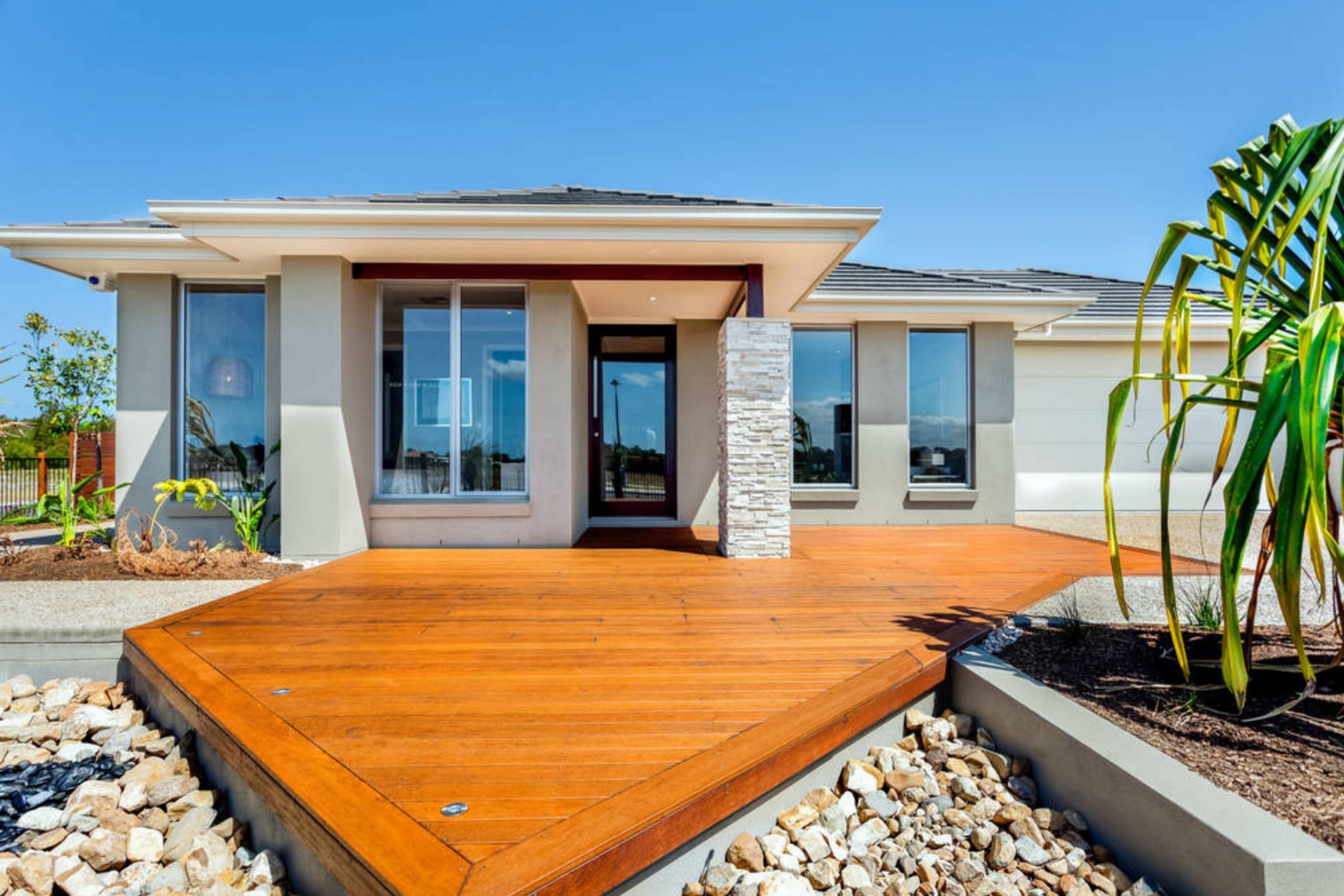 Choosing a color solution
In the process of choosing the color for the facade of the house, pay attention to the landscape around. For example, the surrounding trees and plants will prompt you to choose green and brown shades for painting.
The sea shore hints at a blue palette of tones.
If your home is located in a historical place, pay attention to the color scheme of the surrounding objects.
For a building located in an ordinary residential area, you can choose brighter colors.
When choosing a shade, experts advise using muted colors for the southern parts of the house, since they look lighter in a bright sunny color.
For a harmonious combination of the color of the roof and the facade of the house, it is recommended to pay attention to the following tips:
Do not use more than three different colors in home decoration; if you still want to apply more than three shades, then it is recommended to use tones similar to it from the main color (2-3 tones lighter or darker);
For the roof and facade of the house, it is recommended to choose related shades that are derived from the main color;
Use only those colors that can be combined with each other;
Use light, pastel colors in large areas and dark or bright colors as small accents.
Consider the most common classic schemes for combining the colors of the facade and roofs of the house:
Dark top, light bottom. This is the most common combination that gives contrast between walls and roof.
Tone to tone. The color of the roof and walls painted in "related" colors creates a modern, monochrome design.
Light top, dark bottom. The rarest scheme by color choice, but a great option if you love to be different.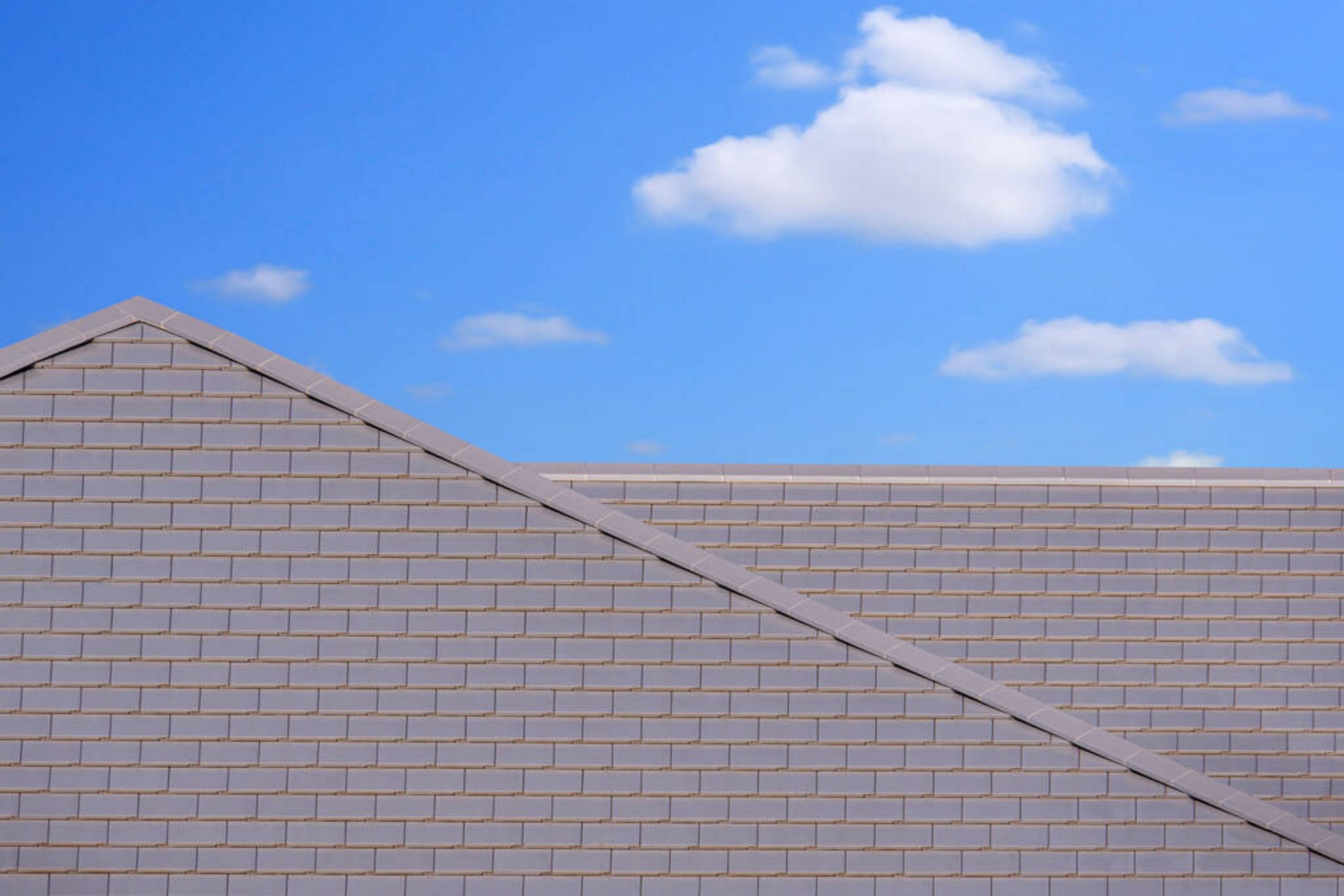 The psychology of color
When choosing colors for decorating a house, you implicitly follow your inner impulses, trying to create a comfortable environment around you.
The perception of color is very individual and is based on associations, experience, emotions.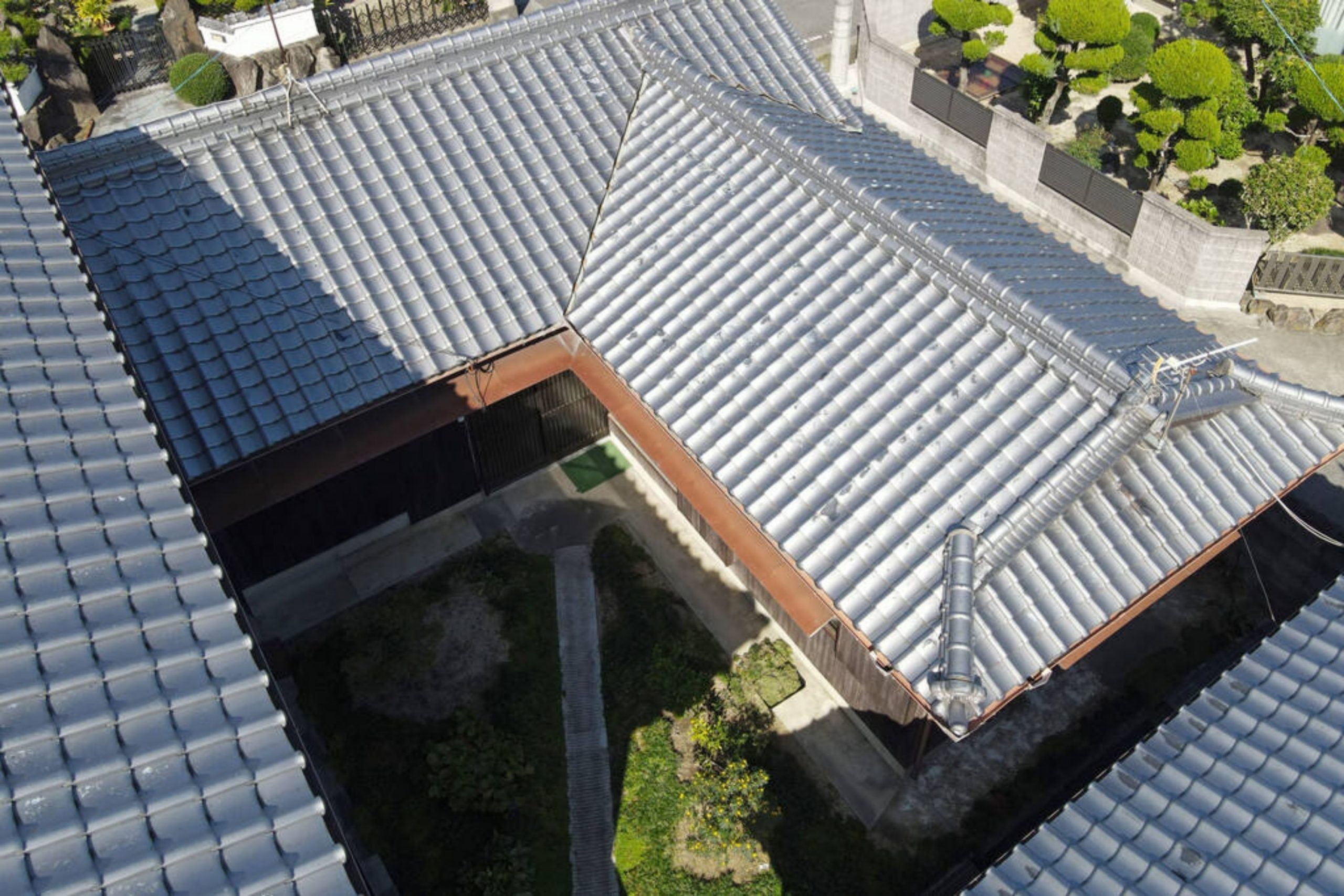 Therefore, the chosen color scheme of the facade and roof to some extent conveys the essence of the owners of the house, their aspirations.
Red is associated with leadership, and aggression.
Orange is for energy, warmth, and balance.
Yellow is the equivalent of optimism, independence, and goodwill.
Blue is the definition of reliability, conservatism, and safety.
Green stands for hope, naturalness, and abundance.
Brown means stability, comfort, and endurance.
Gray is a choice for stability, harmony, and traditions.
Black is mystery, grace, and prestige.
What do you want to say with the exterior colors of your home?
Think about textures and shapes, pay attention to the details and current style tips of designers and color experts.
Don't forget to take into account the influence on the harmonious perception of the house in the context of the garden landscape and the natural environment.
In addition, the right shade combination for the facade and roof emphasizes the style of architecture, regulates the degree of insolation and improves the heat saving of the house.
Frequently Asked Questions
⭐ What is the best roof color for a gray house?
You should choose a suitable option based on the shade and its undertone.
⭐ What are monochromatic exterior paint schemes with gray?
Take 2-3 gray shades that are combined in a color palette and create a design.
⭐ Can a gray roof suit a light orange house color?
Of course it can. Choose light gray roof for creating a pretty design with bright facade