Not everyone likes using regular paint for their renovation paint projects at home since such paint requires additional tools and at least minimal painting skills.
This is why so many people prefer buying spray paints instead. They are way easier to use and they come in the same wide variety of colors as regular paints.
However, when it comes to using spray paints outdoors, most of us would wonder how they will work in a humid climate or if a painted object gets caught by the rain.
Is spray paint waterproof? Do all spray paints repel water?
And if not, then what brands or types of this paint can be considered waterproof?
Relax and slow down! Today we will tell you more about this type of paint and also you will learn a lot of useful information.
In particular, we will tell you whether or not spray paints are waterproof, what types of spray paint exist, what makes this sort of paint waterproof at all, and of course, you will learn how to tell if your spray paint possesses waterproof abilities.
In addition, we will share a few handy life hacks with you regarding a spray painting process. So read on, it's going to be fun!
Is There a Waterproof Spray Paint?
This is the question that bothers many of us! It does not matter whether you want to repaint your garden chairs or you are into more massive projects like doing murals in your hometown, knowing whether your spray paint waterproof or not will affect the final painting that you are going to make!
See, even if you simply want to refresh your outdoor furniture's look (like repaint your garden chairs and table) or you want to repaint your kid's swing in your yard, you need to be sure that the paint will not peel off the item as soon as the first rain starts.
Otherwise, there is no point in spending time and effort on painting!
So, as for the spray paint, it is basically a fast-drying option.
There are multiple types of spray paint in the market today, but you need to consider that not all of the options available are waterproof!
Most indoor or outdoor spray paints can stand up against some water. However, outdoor spray paint is the most likely to be waterproof and thus it is a more preferable solution for any outdoor painting projects.
But even if you use this one, you will still have to seal the surface to protect the painted layer from any external factors like snow, rain, etc.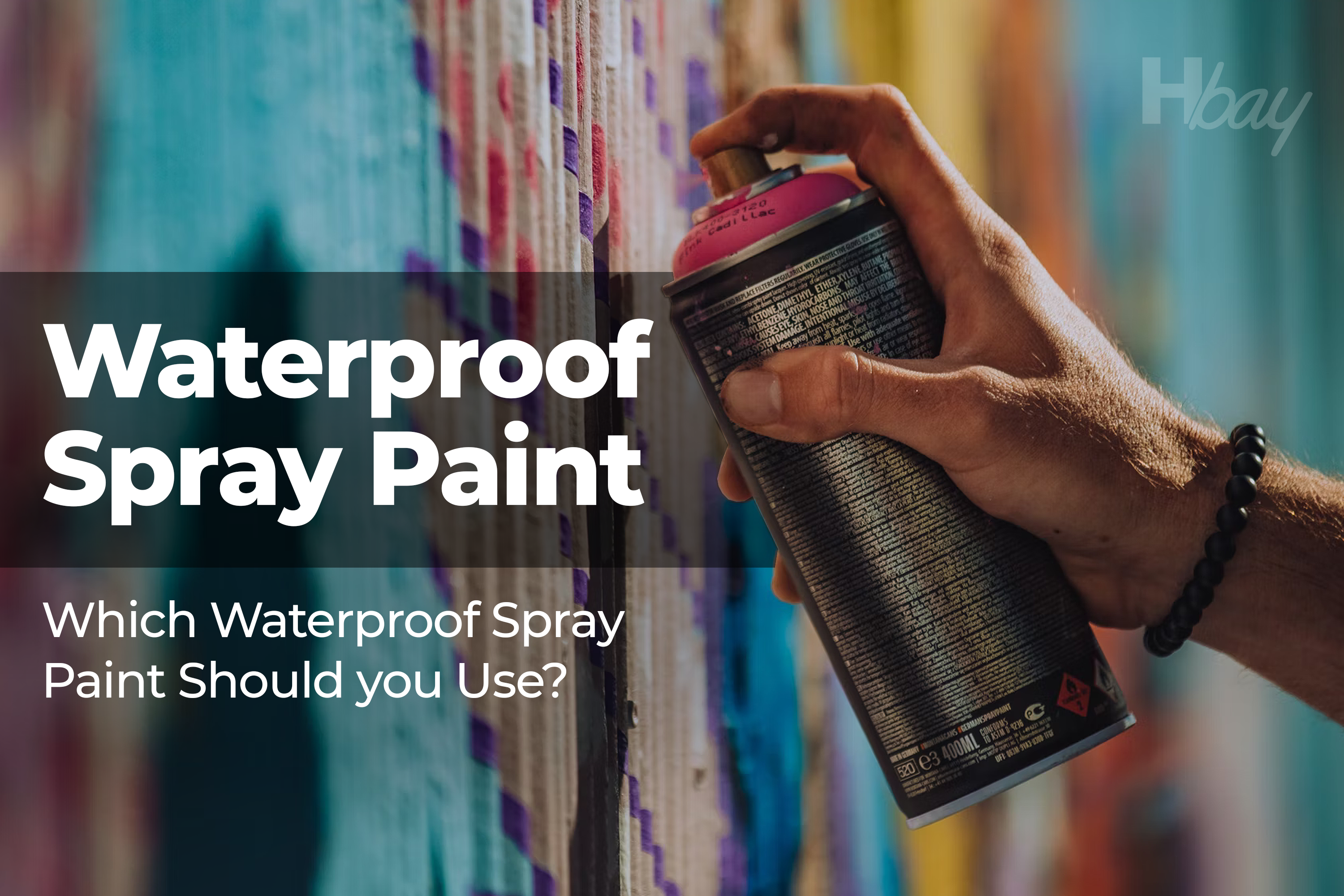 This is why the most important part about using waterproof spray paint is applying paint to the surface correctly. With most paint projects, preparing and sealing the surface helps your color last.
And below, we are going to provide you with more information on that.
But before we do that, let's refresh our knowledge and try to remember what types of spray paint exist at all. Like that, you will be able to understand better what sort of paint to look for depending on your purposes.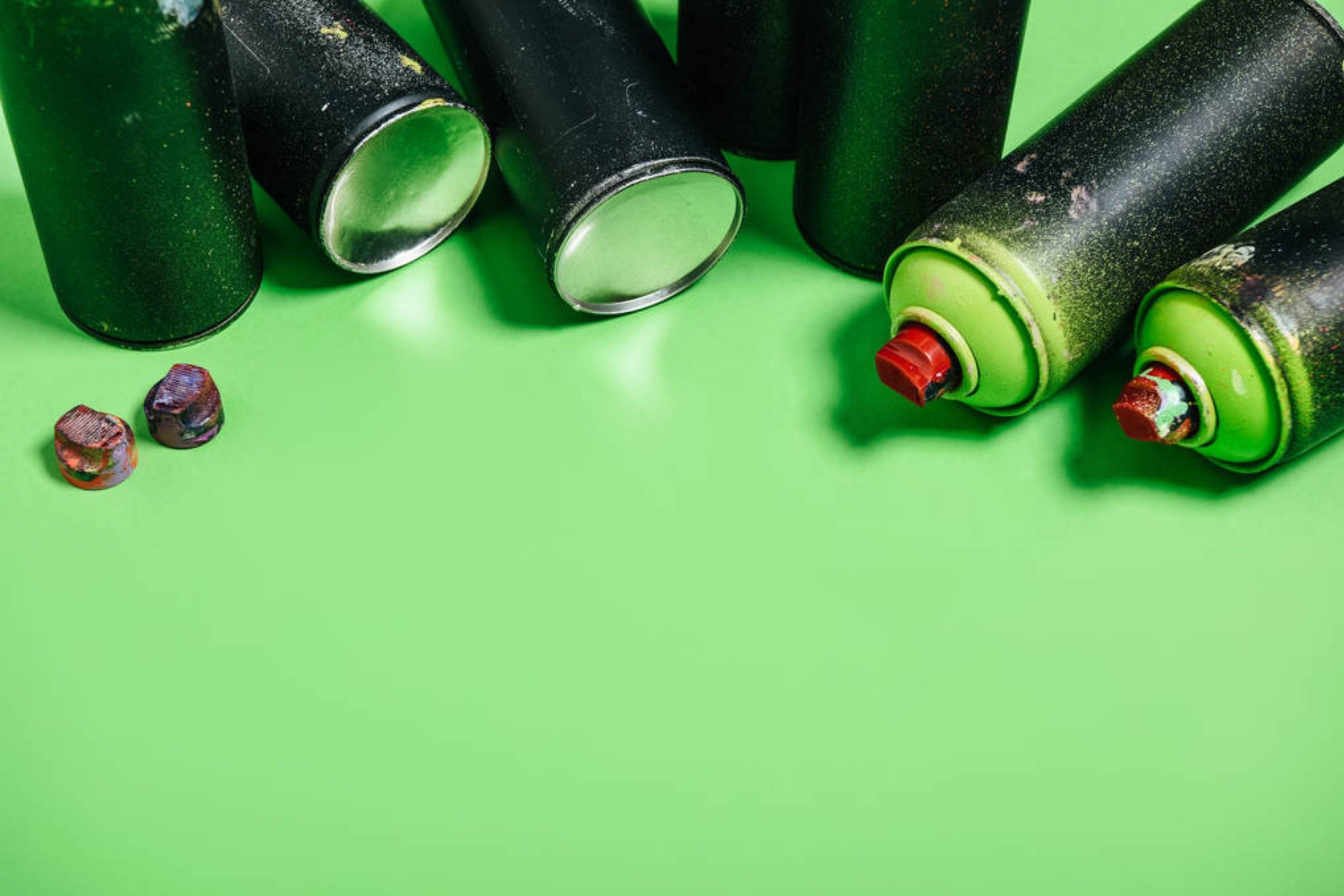 What Types Of Spray Paint Exist Today
Nowadays, the paint market is filled with dozens (if not hundreds) types of paints. And spray paint also has many different varieties. This is why folks usually get a bit frustrated when trying to figure out what paint exactly they need to complete their DIY paint project.
The major and the handiest advice here is to stick to the goal of your project.
Always remember what you want to get in the end! It will help you to get a better idea of what sort of paint you are looking for. But in general, you can find the following options on the market:
General-purpose paints. This type of paint is made for a wide range of surfaces, including metal, glass, wood, wicker, plastic, masonry, and others. This spray paint comes in hundreds of colors, and it is ideal for both indoor and outdoor projects.
All-surface paint. Many all-surface spray paint options are versatile enough for any home improvement project, whether indoors or outdoors.
The paint also comes in many colors, and it is often pre-mixed with primer to save on application time.
Rust-prevention paint. An ideal choice for metal surfaces! Most rust-prevention formulas protect the metal from oxidizing. This paint is typical for outdoor surfaces. It's available in many colors and textures as well.
Enamel. This one can be called a long-lasting and durable option. Enamel paint works on various surfaces and dries quickly. This type of spray paint is popular in high-temperature formulas for painting appliances and other items such as outdoor tables.
Special use paint. Other unique options like chalk or metallic finishes work on a wide range of surfaces. They often include high-temperature formulas as well.
Automotive spray paint. This is a great paint choice for vehicles! Automotive paint works on primed surfaces, including metal, fiberglass, and plastic. They prevent rust and oxidation.
Most of the listed paints are water-resistant initially. However, you must not assume them to be totally waterproof!
Remember once and for all: for an outdoor use, you need a special outdoor spray paint that will be able to withstand weather conditions and various external affects like rain, etc.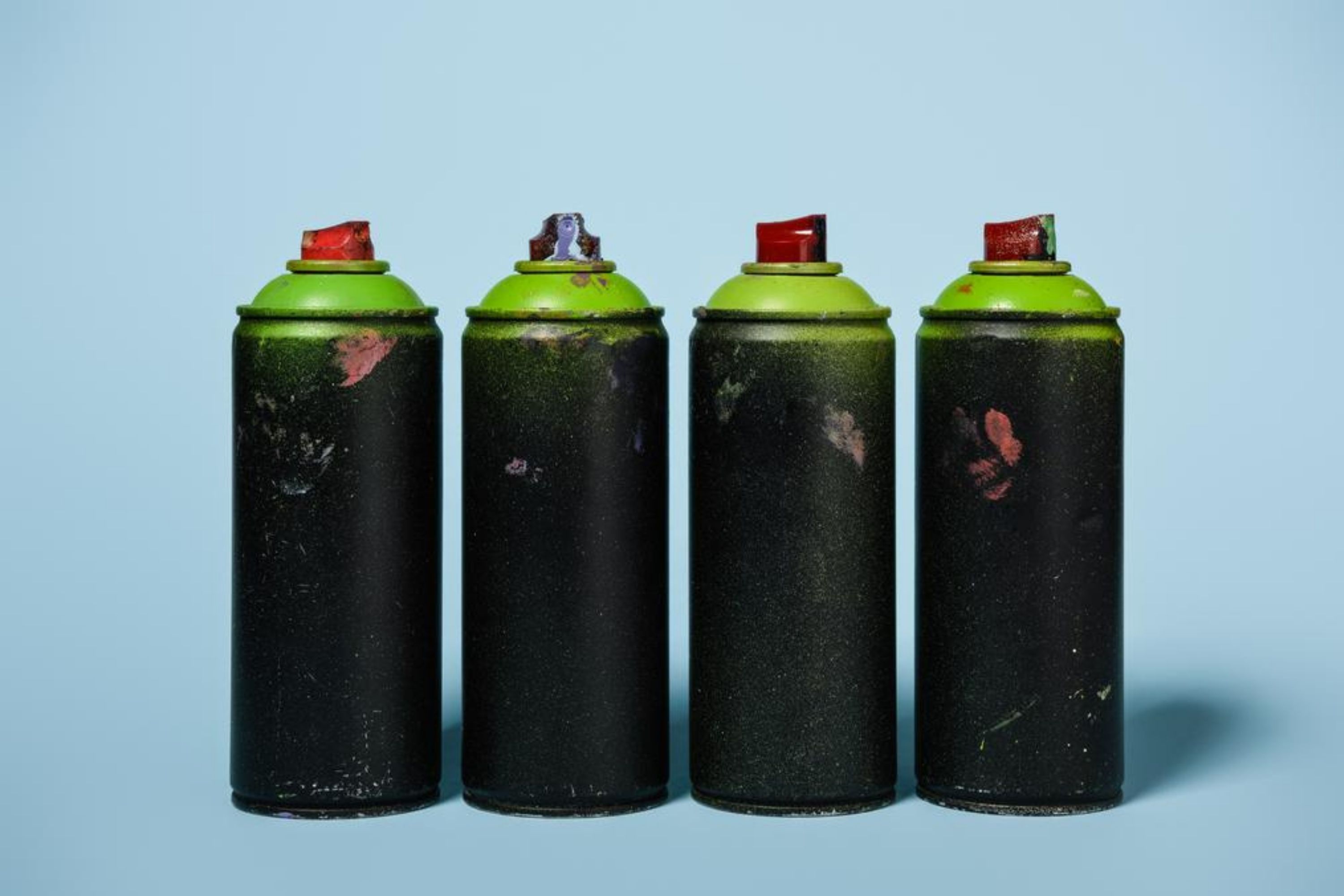 Related: How Long to Wait Between Coats Of Spray Paint?
What Makes Spray Paint Waterproof?
If you are not an expert in paints, and especially in such nuances and waterproofness, you might be curious about what actually makes those paints like that.
And what is the distinction between water-resistant and waterproof paints?!
Well, the primary difference between water-resistant and waterproof paint is in how the paints are designed.
Outdoor spray paint is water-insoluble, which allows it to hold up better over time against water and the elements. Not all options are waterproof, so make sure to double-check the label. Water-resistant paints may somewhat resist water penetration, but it breaks down over time.
Waterproof paint won't do so no matter how much time it spends in wet conditions.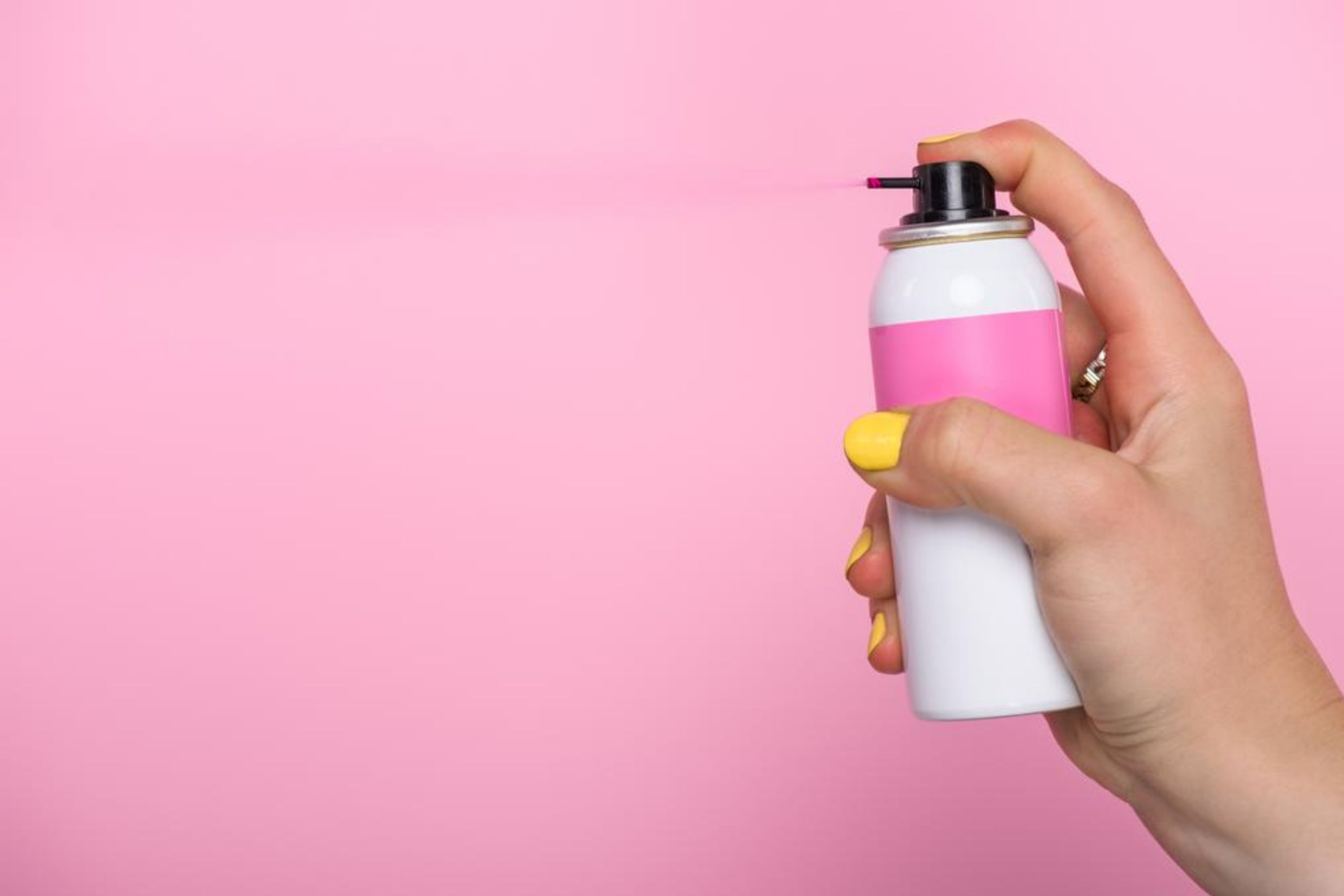 Also, the majority of high-quality spray paints meant for outdoor use have water-repelling properties. Sealers, by the way, have them too.
These components add a waterproof element to the paint or to the sealer.
Besides, some types of spray paint might be more water-resistant than others. For instance, water-based acrylic paint is more elastic. It expands and contracts without splitting the paint, allowing moisture to evaporate.
As for the latex paints, those provide a durable and rubber-like coating on the surface you apply them to as well. Such a coating, as you can understand, will work pretty well against rain and water in general.
But anyway, if you want to figure out whether or not a paint is waterproof, simply read the label carefully!
This information is always indicated there.
As an option, it is possible to give your water-based spray paint more waterproof abilities by mixing in some sealer or varnish. Spray sealers create a clear coat that protects the paint from moisture.
But even though your spray paint is initially waterproof, it will work much better if you get the surface ready correctly.
How to paint with Spray Cans
Related: How to Make Spray Paint Not Sticky?
How Do I Prepare the Surface For Painting It With a Spray Paint?
Before you start your painting project with a can of spray paint, the surface that you are going to paint must be prepared accordingly. That means that it must be cleaned, sanded, and primed so that the paint could attach better and work better after application.
Basically, there is nothing complicated with prepping the surface for paint application.
First of all, clean the object with soap and water. Rubbing alcohol or paint thinner can help to speed up the cleaning procedure, especially if you are dealing with highly saturated items or with plastic.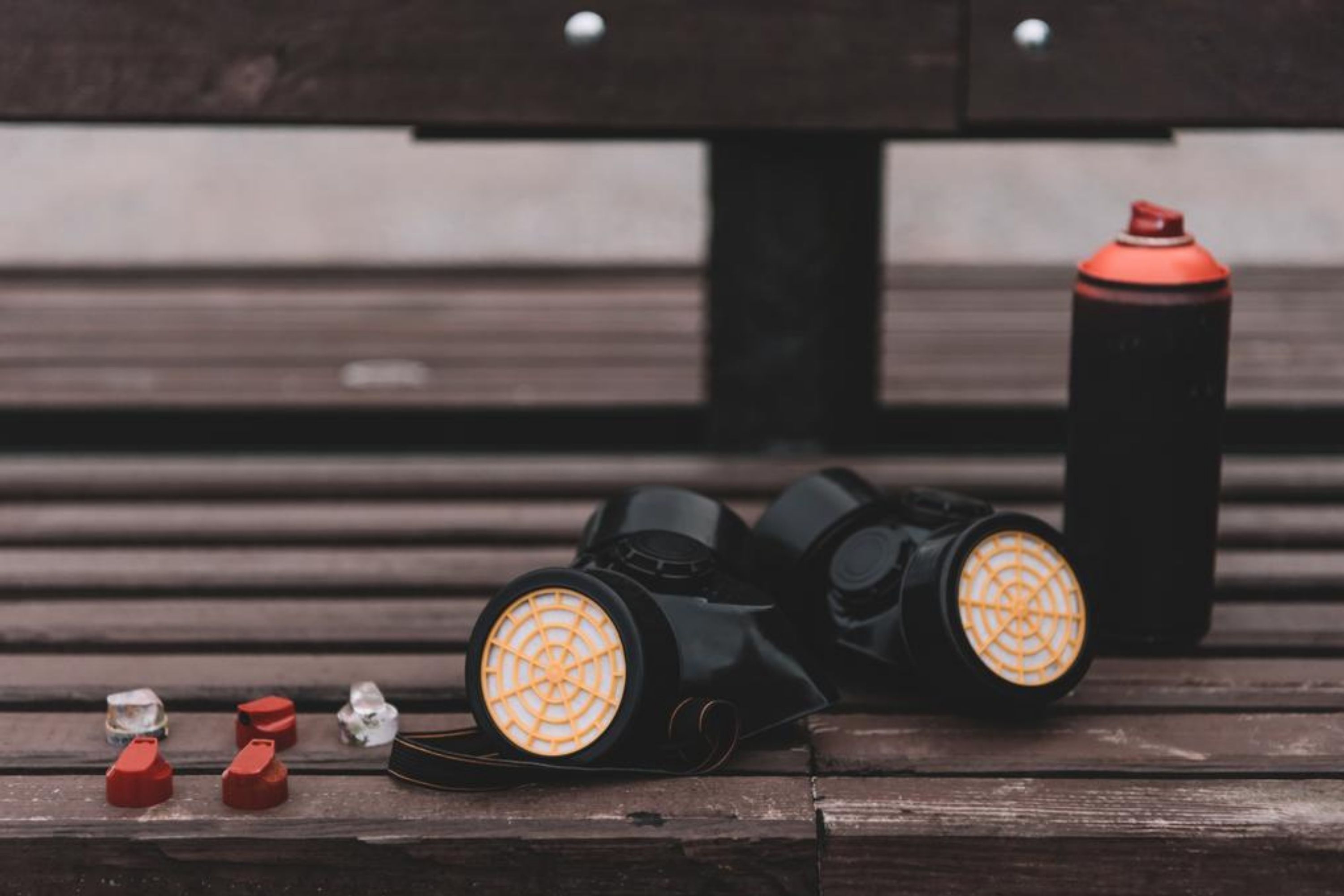 Use a degreaser product if needed, then rinse.
Next, after your item is dry completely, sand it with a fine-grit sandpaper. In case you are working with a heavily rusted surface, it is recommended to sand it lightly first in order to remove as much rust as possible.
Then wipe the sanded area with soapy water and a cloth in order to clean it from debris and dust that might remain after the sanding procedure.
Now that the surface is cleaned, sanded, and it is fully dry, you can prime it. And only after that, paint can be applied!
It might happen that your surface would require more sanding though. For instance, it is best to sand in case you are dealing with wood or any porous surface.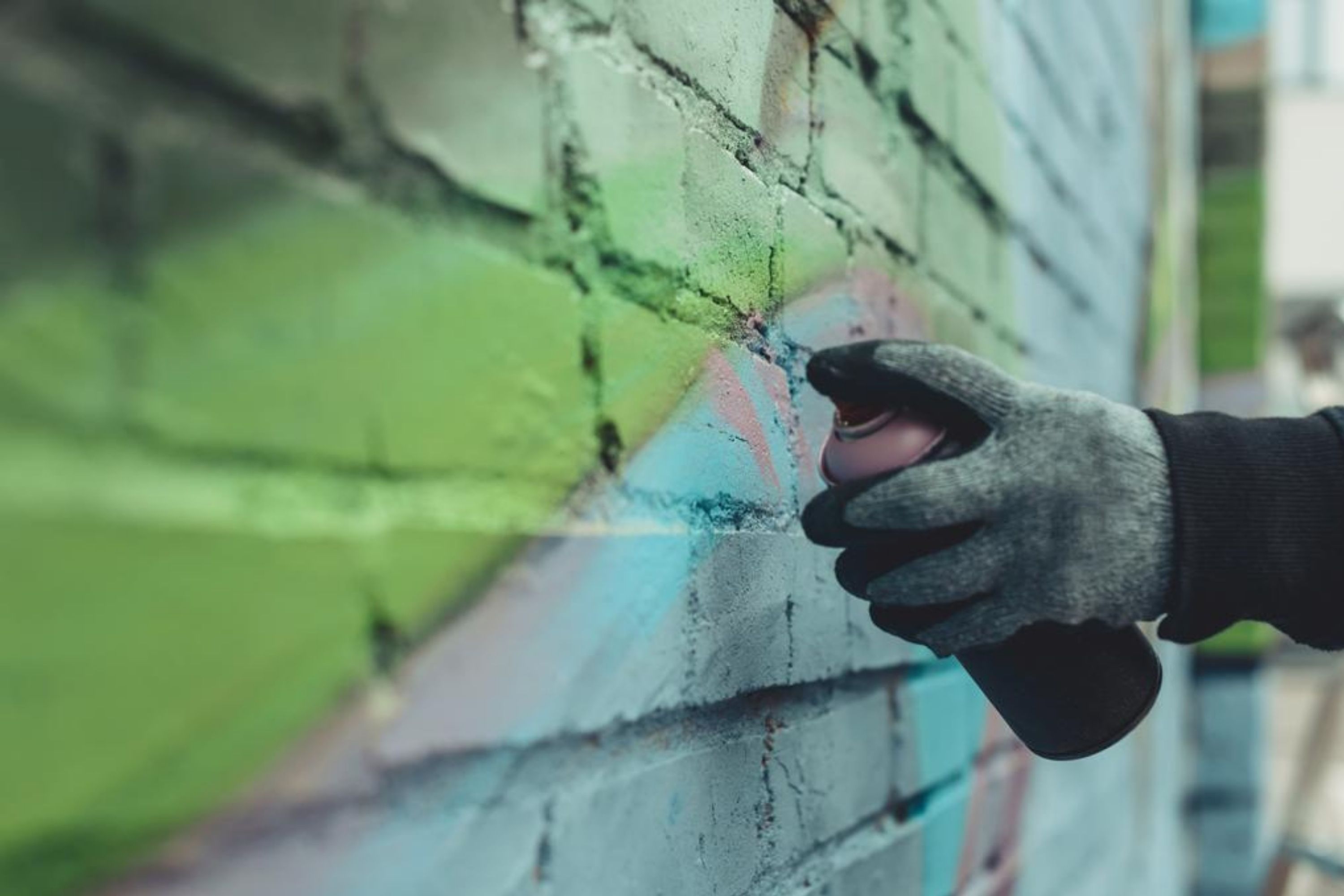 Also, sanding may help if you need to smooth rough surfaces.
No matter the reason, don't skip this step since it will affect how well your paint will attach to the material of the item, and how smoothly it will be applied.
If this step is skipped, paint may crack and peel off, or it may even bubble letting water get through the paint film.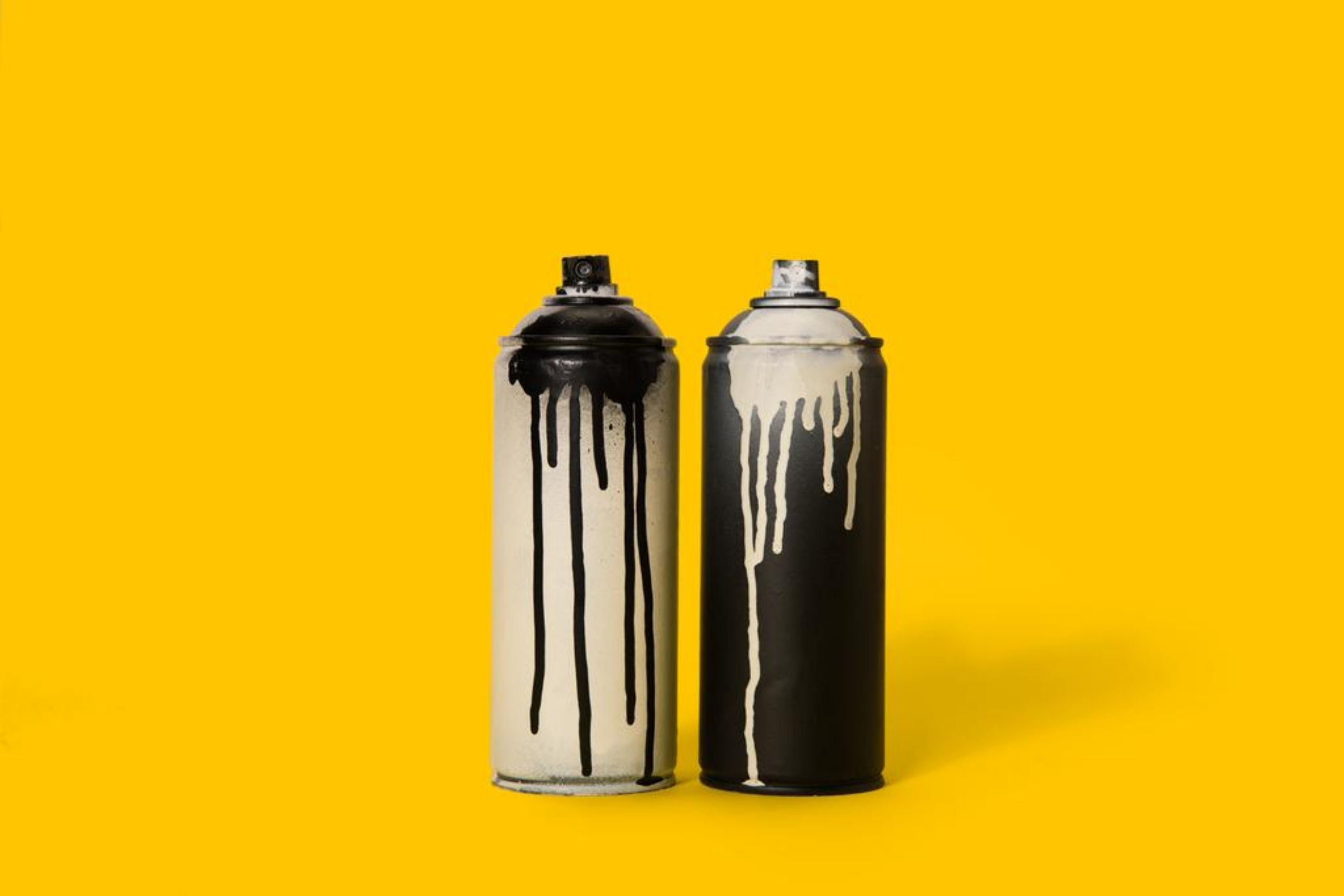 Is Priming Required When You Spray Paint?
Well, in general, applying a primer is not mandatory for the majority of your painting projects. But you will have to use primer if you are going to paint an object that will be located outdoors!
See, primer helps the paint to adhere to the surface way better, and also, it makes the paint more durable which is essential for outdoor use.
In addition, when using a primer, you get a nice and handy bonus: your painted and primed object will be protected from water better.
That's because the primer will keep water and moisture from breaking down the paint over time.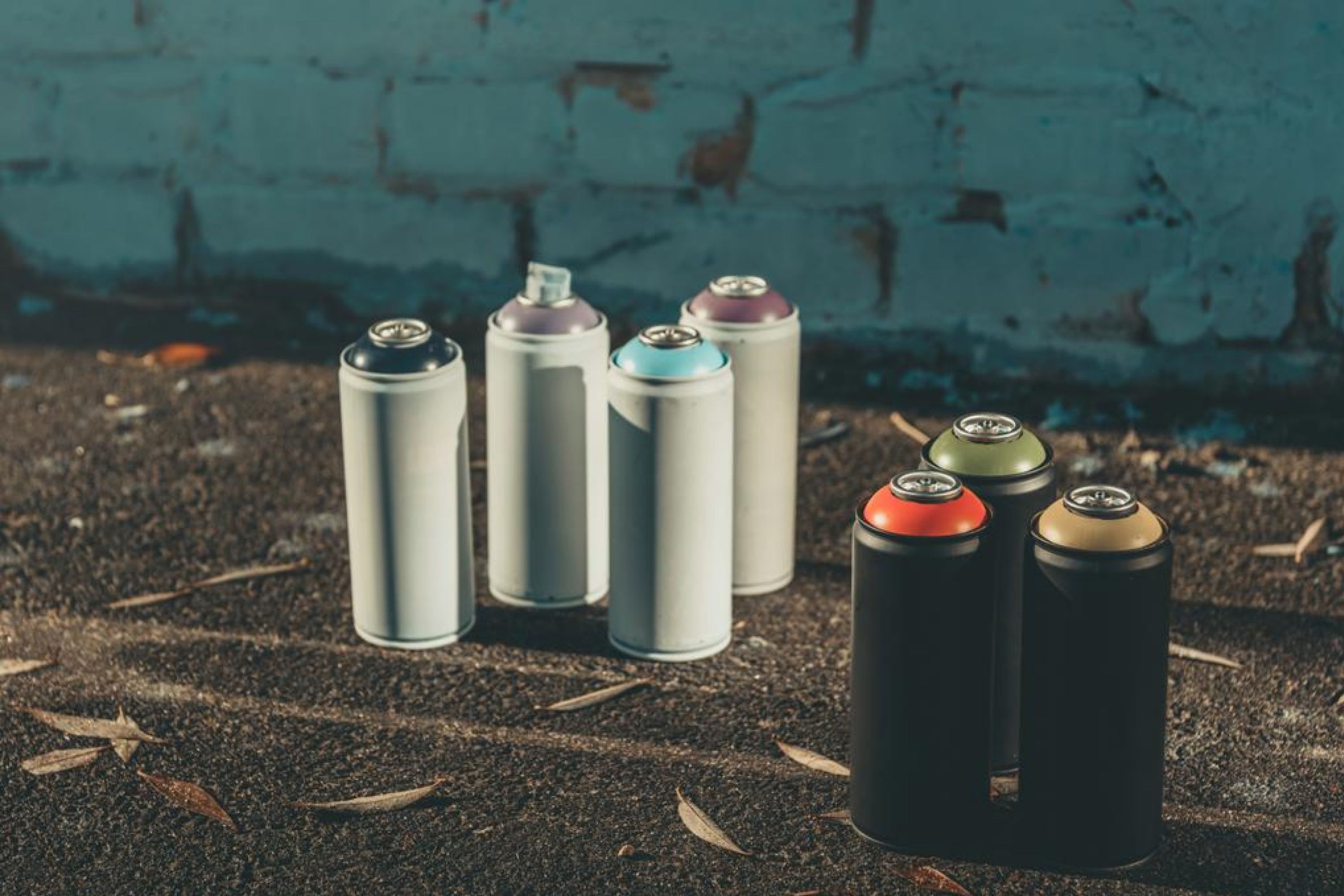 Will Spray Paint Come Off In Rain?
Basically, yes. Most spray paints will come off and peel in rain but only if the paint is still wet itself meaning that it has been just applied and it has not dried yet!
However, once your paint dries, it becomes more durable and resistant to elements, and thus, it will be able to repel water and moisture way better.
Moreover, if you use oil-based spray paint, once dry, it will be even more difficult to remove it since this sort of paint creates a hard film thanks to the binding agents in it.
So, as you can already see, spray paints can basically be called water-resistant rather than fully waterproof.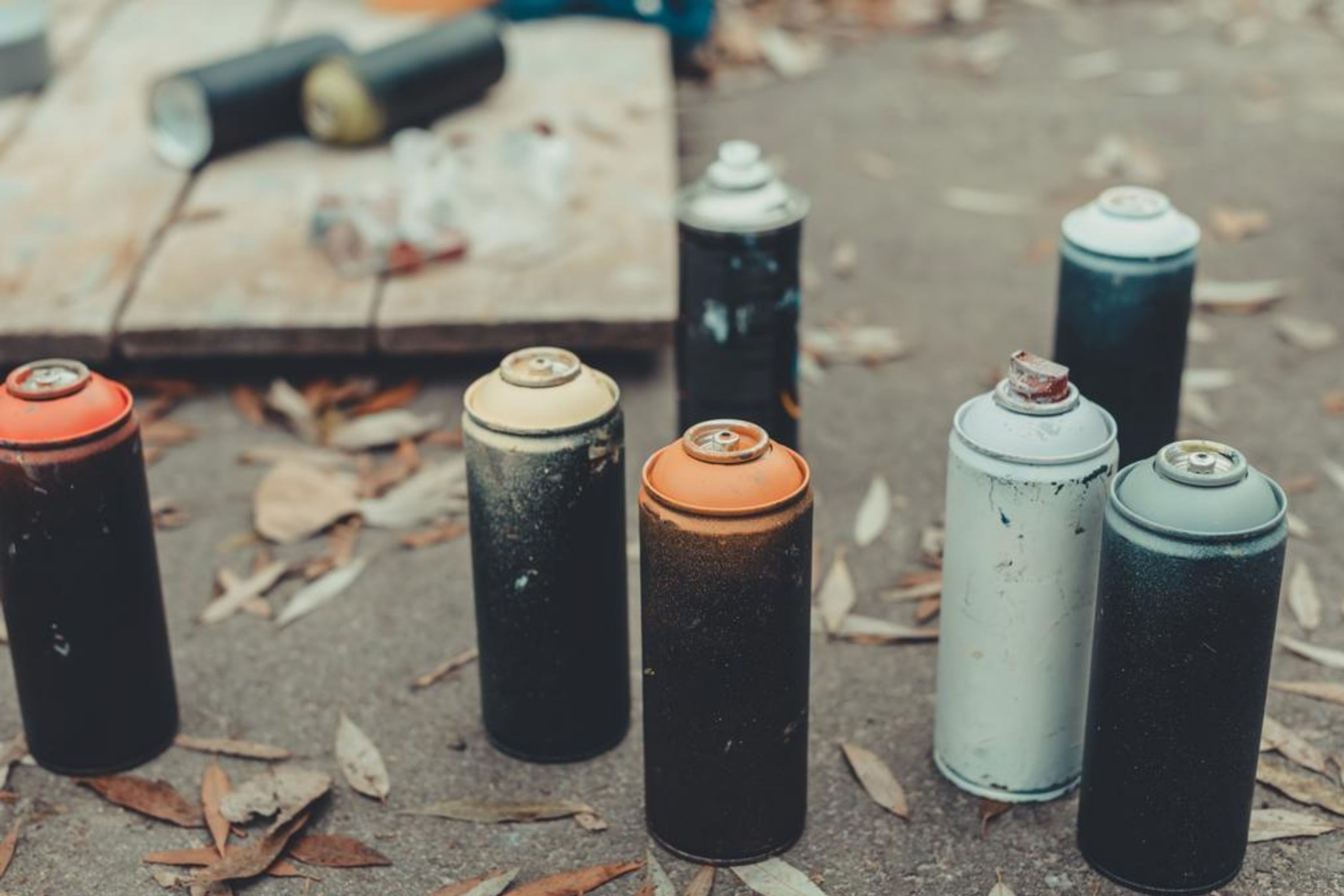 However, it does not mean that you should refuse using this type of paint for your outdoor painting projects!
Simply stick to the paints that are specifically designed for the outdoor use since they contain components that allow them to attach to the surface better and to withstand the weather conditions and elements impact better as well.
Frequently Asked Questions
⭐ Can I spray paint in the rain?
⭐ How long does spray paint last outdoors?
From three to five years.
⭐ Is spray paint toxic?
It's somewhat toxic, but not deadly dangerous.