If you are fond of different DIY painting and home renovation projects, you have definitely heard such a term as "chalk paint" many times. But we are pretty sure that most of you have asked yourself about what this paint actually is and where it should be used, and what for.
Well, in this article, we will try to give you all the answers you might need. You are going to learn more about chalk paint and its specifics. Also, we will tell you in detail about the chalk paint that is produced by the Sherwin Williams paint brand.
In addition, you will find out where in your home this paint can be used.
Finally, we are going to provide you with more information on certain specifics and distinctions that this kind of paint has in comparison to a couple of other popular types of paint – acrylic, latex, and milk paint.
Sherwin Williams Chalk Paint Review
There are quite many paint brands on the market today that sell chalk paint and Sherwin Williams is not an exception.
So if you want to give your home a touch of rustic vibe, feel free to pay a visit to the nearest Sherwin Williams store!
Those who have already tried their chalk paints always leave the best feedback. What makes SW chalk paint so popular, you may be wondering? Well, let's take a look at the most praised features of it:
It can be applied both with a brush and with a roller
It creates a smooth and even coating on the surface
The paint lasts long after it dries
It needs no special surface preparation like sanding, priming, etc.
The price is reasonable and won't make you bankrupt!
The paint provides a rich finish
It can be applied to almost any surface
The paint lasts pretty long
In fact, chalk paint is no worse than latex or acrylic paint! So if you want to slightly change the style of your interiors, consider using this paint. Moreover, Sherwin Williams chalk paint comes in a wide variety of colors.
It means that you can choose the paint color that will suit the overall color scheme of your home.
There is only one life hack we would like to share with you: even though it is said that chalk paint can be applied both with a brush and with a roller, we would recommend you opt for special chalk paint brushes. They will help you get the best results.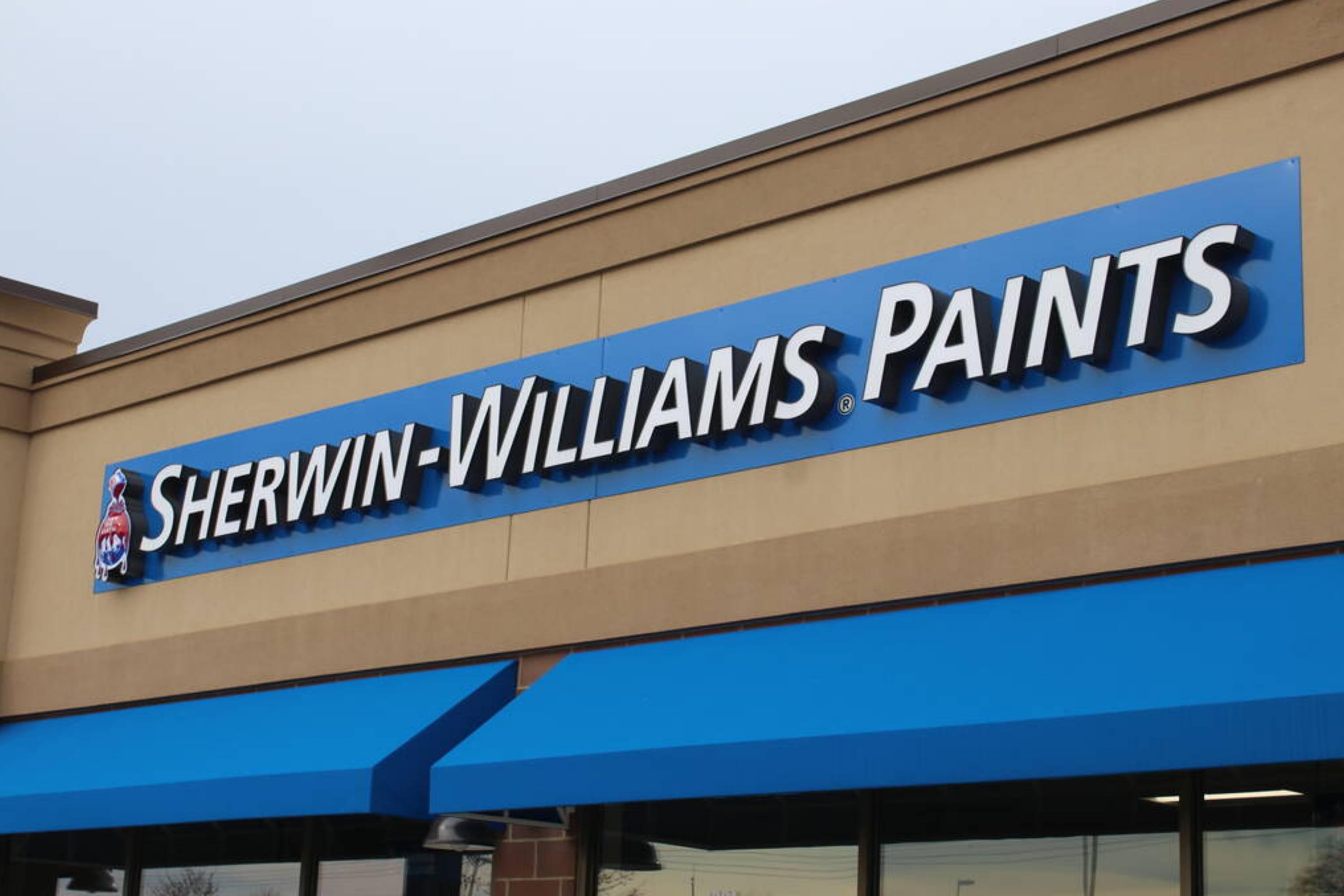 What Is Chalk Paint Exactly?
What do you think of when you hear the "chalk paint" word combination? Do you imagine some kind of paint that is as white as chalk? Or maybe you think that it is a sort of paint that contains chalk? But none of these variants is true!
See, chalk paint is a decorative type of paint that became widely known for its matte, chalky appearance. Chalk paint is a popular choice if you strive for giving your furniture and home decor a rustic, vintage, or shabby-chic style.
Because it can easily be given a distressed look, chalk paint is ideal for those who want to add character and vintage charm to their home.
Initially, this paint was created by the popular paint brand Annie Sloan, and "chalk paint" is technically a registered trademark of this company.
However, there are plenty of copycats that are now available on the market, and there are even more instructions online that allow everyone to make DIY paint versions.
When talking about chalk paint, you need to know that this paint is not to be confused with chalkboard paint! See, chalkboard paint creates a surface that you can write on with chalk after the paint dries. Instead, chalk paint gives a unique chalky appearance and feel to surfaces it is applied.
Once chalk paint is dried, people often add waxes and finishes to the surface to seal it, create a patina, and give it a vintage-inspired feel. It allows you to play with the styles and textures, creating your very own design.
In addition, chalk paint has another benefit we love it for. Depending upon if you paint an item a solid color or add a vintage finish, chalk paint can work with various home decor styles, from minimalist to bohemian to farmhouse.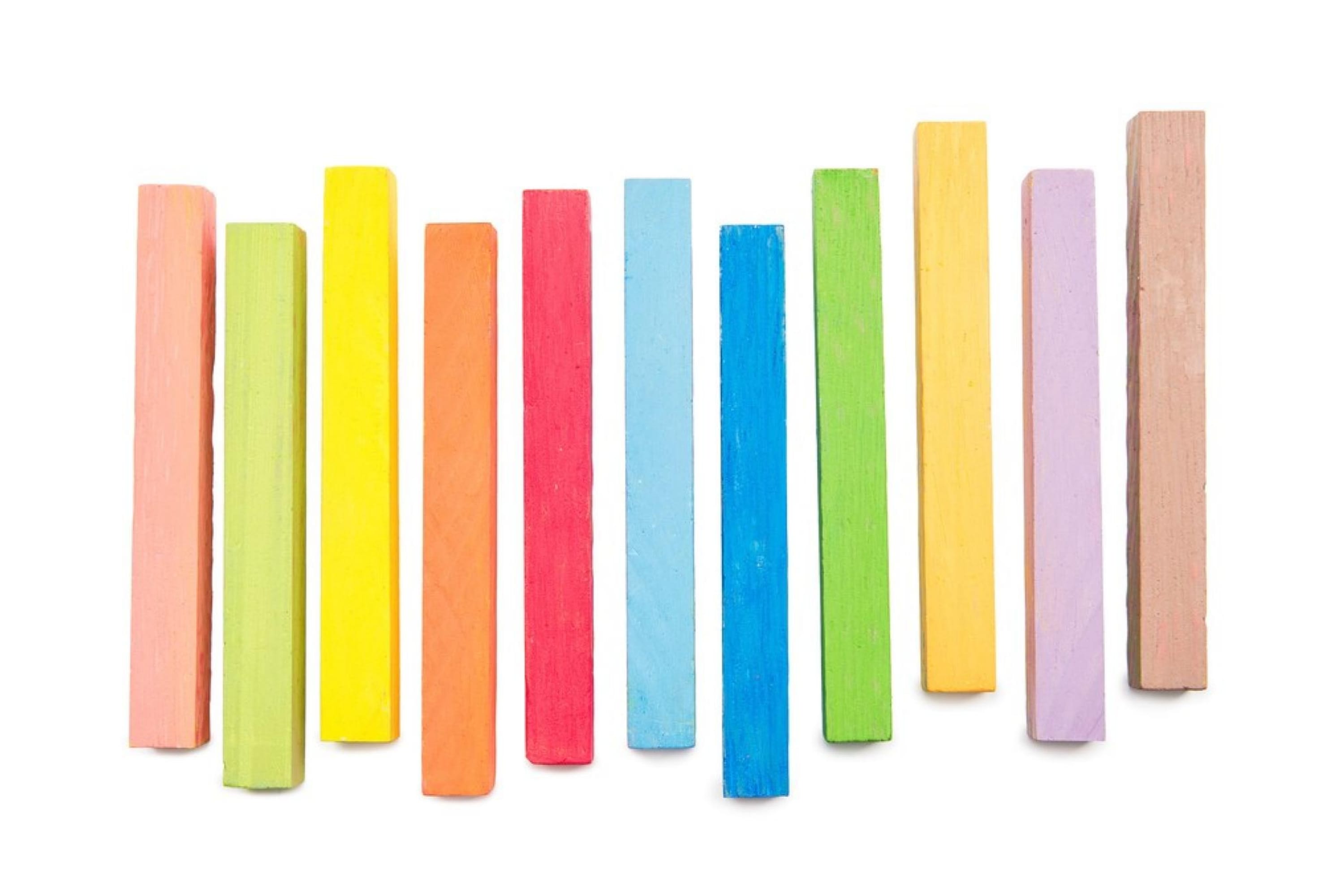 How Is Chalk Paint Different From Other Paints?
As you could already see from the description of this paint given above, chalk paint is not the same thing as regular paint that you use for your home painting projects.
10 Don'ts with Chalk Paint: Chalk Paint 101 Questions and Answers: Episode 9
But what exactly makes it distinct, you may wonder?
Of course, the major difference is the noticeable chalky finish that the paint gives. But besides its matte finish, chalk paint differs from traditional paint in several other ways.
One of the benefits this paint possesses is that it doesn't require any prep work! It can be painted right over most surfaces if they are clean and dry. However, there are a few nuances here as well. For example, chalk paint can't be used on metal or shiny laminate.
You can use this paint on almost any surface even if they are already painted!
For this reason, home painters love using chalk paint on vintage pieces that have cracks or lots of details, since the paint goes on smoothly, even over layers of paint.
There is one more benefit that makes this paint so much loved. Because of its consistency, chalk paint is less likely to drip in comparison to regular paint which always tends to leave splatters and drops everywhere around the place you are using it!
In addition, you will have no problems with clean-up after you are done painting. Chalk paint is water-based, so you can clean your brushes with just soap and water rather than having to use mineral spirits.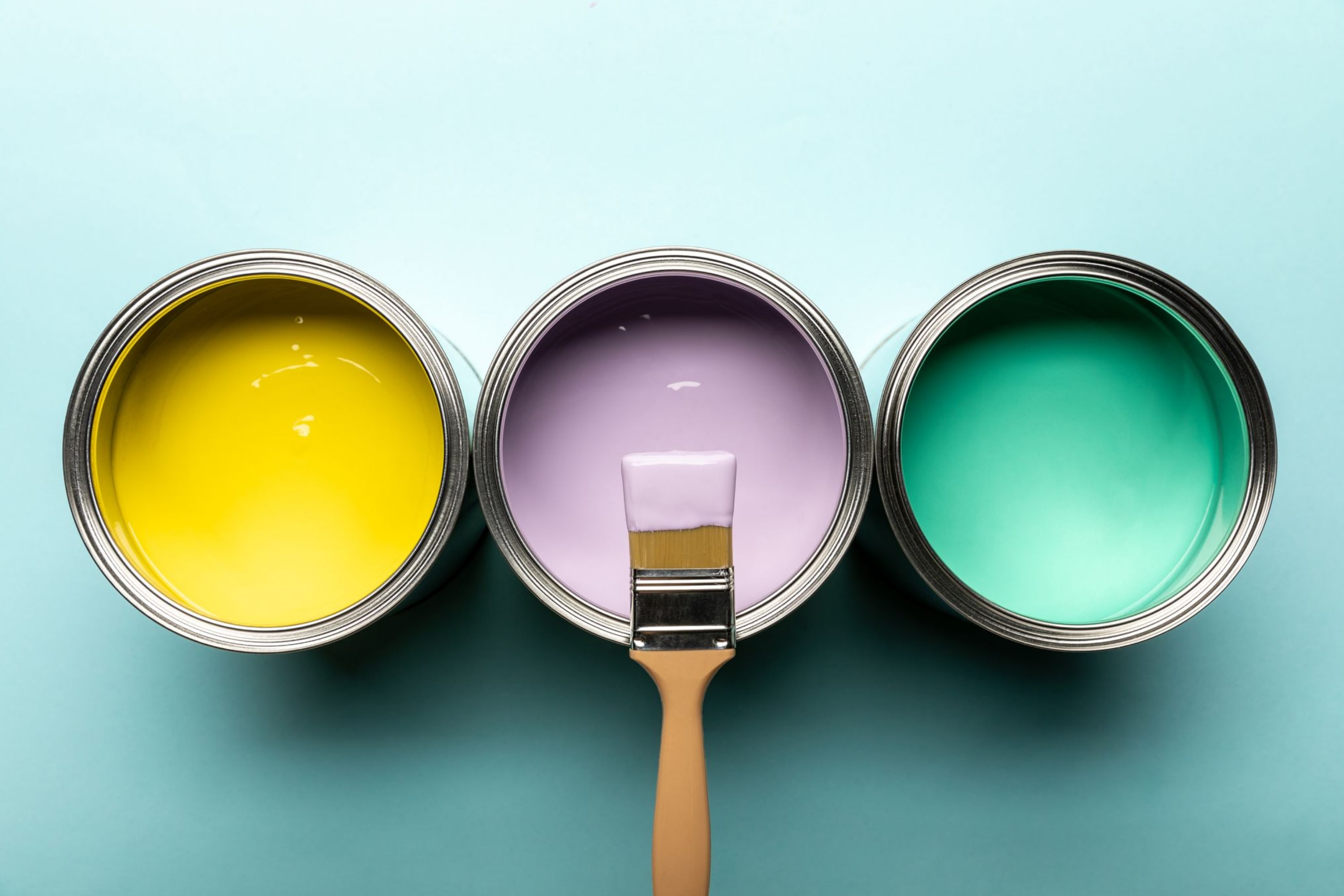 What Is Chalkboard Paint?
We have already mentioned above that chalk paint is not the same as chalkboard paint. But since most of us are not well aware of such nuances, we find it necessary to provide you with a bit more information on the subject.
So, as you already know, chalk paint is the type of paint that creates a chalk-like coating on the surface it was applied to after the paint dries.
Also, you remember now that this paint needs no special preparations except for a clean and dry surface. No sanding or other similar preparations are needed.
What about chalkboard paint then?
Chalkboard paint is paint that dries to a chalkboard finish. That means you can actually write on this paint after it dries! This is the feature that chalk paint doesn't have. And this is the reason why chalkboard paint is so popular and widely used in kids' rooms!
Another distinction is that you can apply chalkboard paint to a wide range of surfaces as long as you prepare them properly. This often becomes a downside for people since using this paint means spending extra time and effort on surface preparation.
This paint can be used widely in your home from a doodling platform in your kids' room to a clever home organization tool.
You can apply it to many surfaces such as walls, cabinet doors, mirrors, and even plates or mugs! But this paint is not very durable so if you are planning to use the surface or the item heavily, you'd better consider using an actual chalkboard instead of this paint.
Now that you know what chalk paint is and what its general distinctions are, we suggest you read on and see what exactly makes this paint different from the most popular types of paint – acrylic paint, latex paint, and milk paint.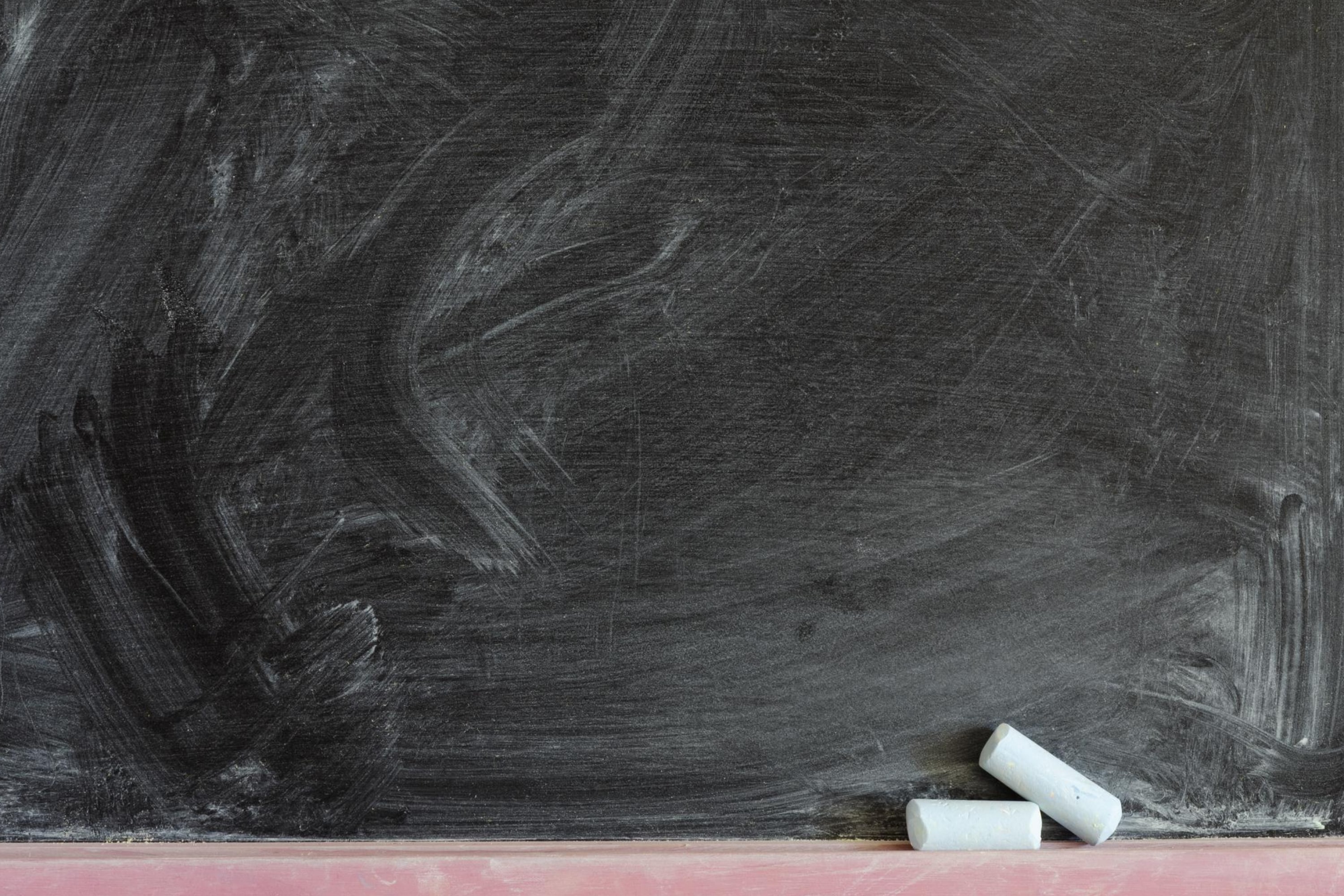 Chalk Paint vs Milk Paint
Milk paint and chalk paint are both decorative finishes that can seem so similar at the first sight! Both finishes are often used for creating distressed or antiqued items like dressers, chairs, tables, doors, and even mason jars.
Both finishes generally have a matte-like feeling and are valued for their texture and appearance.
Both milk paint and chalk paint have little odor and dry very fast. They are also easy to mix and thin. Both milk paint and chalk paint are water-based and have a very low amount of low volatile organic compounds (VOCs).
With all of these similarities, are there any differences between milk paints and chalk paints, you may wonder? In fact, there are.
Milk Paint:
Powder base with separate dry pigments
Must be mixed with water
Slight smell, like cut grass
Milk proteins in the mixture
Cannot be stored, even if the lid is tight (materials degrade)
Chippy distressed look
Chalk Paint:
Complete and fixed mixed (though needed remixing)
Water is not needed, though can be added to thin paint
No smell
All inorganic materials
Can be stored tightly for a long time
Smoother appearance
So as you can see, the major difference is the milk protein which means that chalk paint is totally inorganic. And also, milk paint comes as a dry powder base with separate dry pigments, all of which must be thoroughly mixed with water.
Chalk paint, on the contrary, usually ships complete and fully mixed. Before application, though, the chalk paint must be stirred to redistribute the pigments.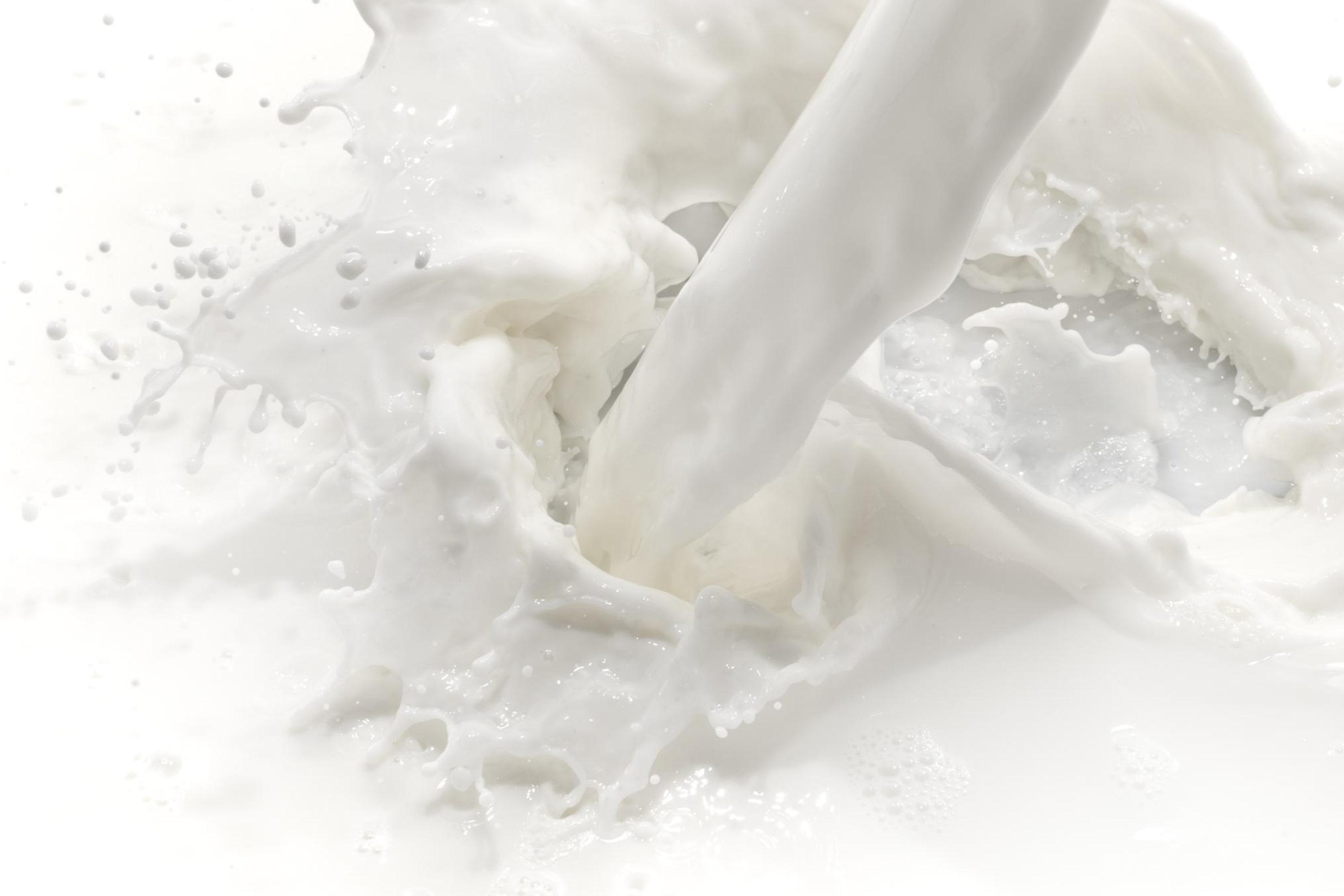 Chalk Paint vs Acrylic Paint
Speaking of chalk paint and acrylic paint, it is quite easy to see the difference. As you already know, chalk paint is a special kind of decorative paint that gives furniture a rustic look.
After using chalk paint, furniture surfaces show a special chalky and matte appearance, not just color. Chalk Paint is only available in a selection of colors and is used when you want to give your wooden furniture a distressed and used look.
It's actually the special ingredient in paint that makes the texture created by chalk paint so different. The material used in making chalk paint and acrylic – in fact, any other paint – is the main difference between these two types of paint.
Acrylic paint is closely related to latex paint and offers a rich, smooth finish on all kinds of furniture. Acrylic Paint is water-based, consisting of pigment and a special binder that uses water.
This water-based solvent makes it possible to use acrylic paint on a lot of surfaces that your furniture is made from, including wood and board.
Applying this paint is easy and takes very little time. Drying time is also minimal. However, although Acrylic paint is flexible and has a lot of elasticity, it should be still used on furniture that will have to withstand light to moderate use.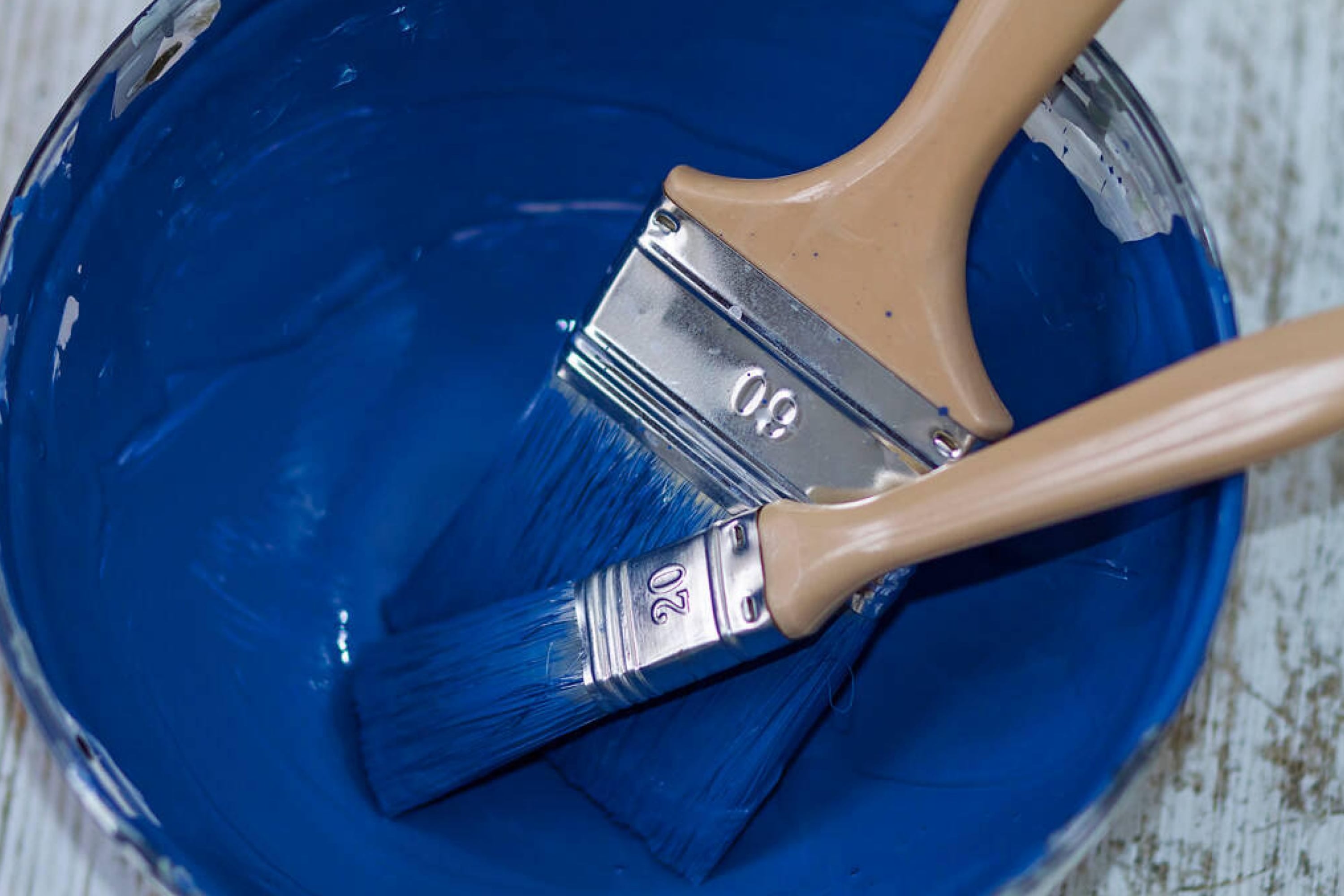 Chalk Paint vs Latex Paint
Chalk and latex paints do have certain similarities. For example, chalk paint is nearly as durable as latex paint. Besides, they are both water-based, which means that they will both react roughly the same to water stains, spills, etc. However, there are also the distinctions:
Chalk paint is basically a self-primer that adheres well to most surfaces. Latex paint, on the other hand, needs a primer as a first coat in order to adhere well to most surfaces
After you apply chalk paint, you will need to seal the finish with wax to protect your piece
If you are going for a distressed look or antiqued finish, chalk paint works really well for that. If you want a modern sleek look, go with latex.
Chalk paint is more expensive than latex by the quart, however, chalk paint requires less paint due to its opaqueness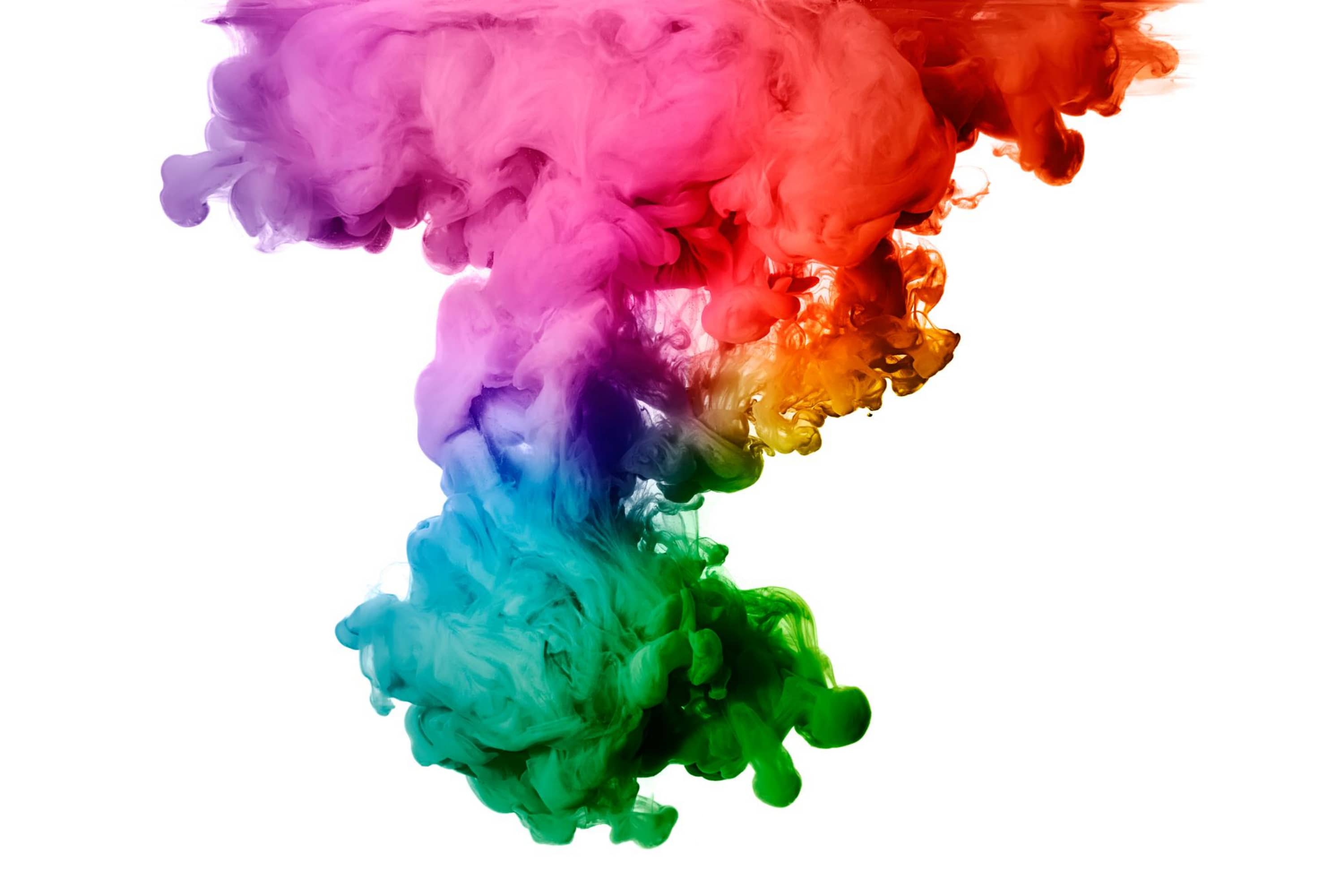 How to Use Chalk Paint?
Chalk paint is most often used to give pieces of furniture a matte and old look, but it can also be used to paint an entire wall if you really love the effect. The best part is that, when painting a piece of furniture with chalk paint, you don't have to worry about stripping previous layers of paint first!
How to Chalk Paint Furniture | With Chalk Paint and Wax + BEST Tips and Tricks
However, if you want a very smooth appearance, you may want to sand the piece lightly first and wipe it down with a damp cloth before brushing on the chalk paint.
This type of paint is known for being relatively thick and opaque, so depending upon what color the item of the surface was to start, you may be able to get away with a single coat of paint. If not, two coats will do the trick.
Now you know everything one may need about chalk paint. We told you what kind of paint it is, what its specifics are, and how it should be used.
In addition, we compared this paint to several other popular paints (latex, milk, and acrylic paint), making it easier for you to define which one you might want to use. With all this information in mind, you will now be able to make the best out of this fantastic paint!
Frequently Asked Questions
⭐How many coats of chalkboard paint should you use?
Two or three coats of whiteboard paint are required for optimal coverage, allowing each coat to dry for at least three hours before applying the next.
⭐Should I use a chalk paint primer?
The answer is yes and no. Sometimes the paint adheres perfectly to the surface without primer and without sanding. However, an item or a surface must be sometimes painted with preparatory work.
⭐How long does it take to write on whiteboard paint?
After the paint is applied to the wall, you will have to wait three days before you can do more.