In recent years, interior design trends have leaned more towards a modern décor encompassing monochromatic colors, natural lighting, and a minimalist set-up. But what if your tastes are more of a mix of different styles focusing on self-expression and comfort?
If this applies to you, then a bohemian home décor will suit you perfectly.
With a boho style, there is no set structure and correct way to decorate. Thus, creating the perfect boho theme is fairly easy. Creating a bohemian-style home can include using a bronze chandelier, different boho rugs, and even wooden flooring.
Before we delve into how you can create a boho theme in your home, let us look at what a bohemian design is.
What is the Boho Decorative Style?
The bohemian style originated in Paris during the 19th century. It revolves around decorating living spaces in a way that expresses your own tastes and interests. As a result, it does not follow any particular style.
Boho Design Style Explained in Under 3 Minutes
There isn't a particular color or pattern theme to follow when decorating for boho. The boho theme can involve just about any theme, including modern, minimalist, chic, zen and contemporary.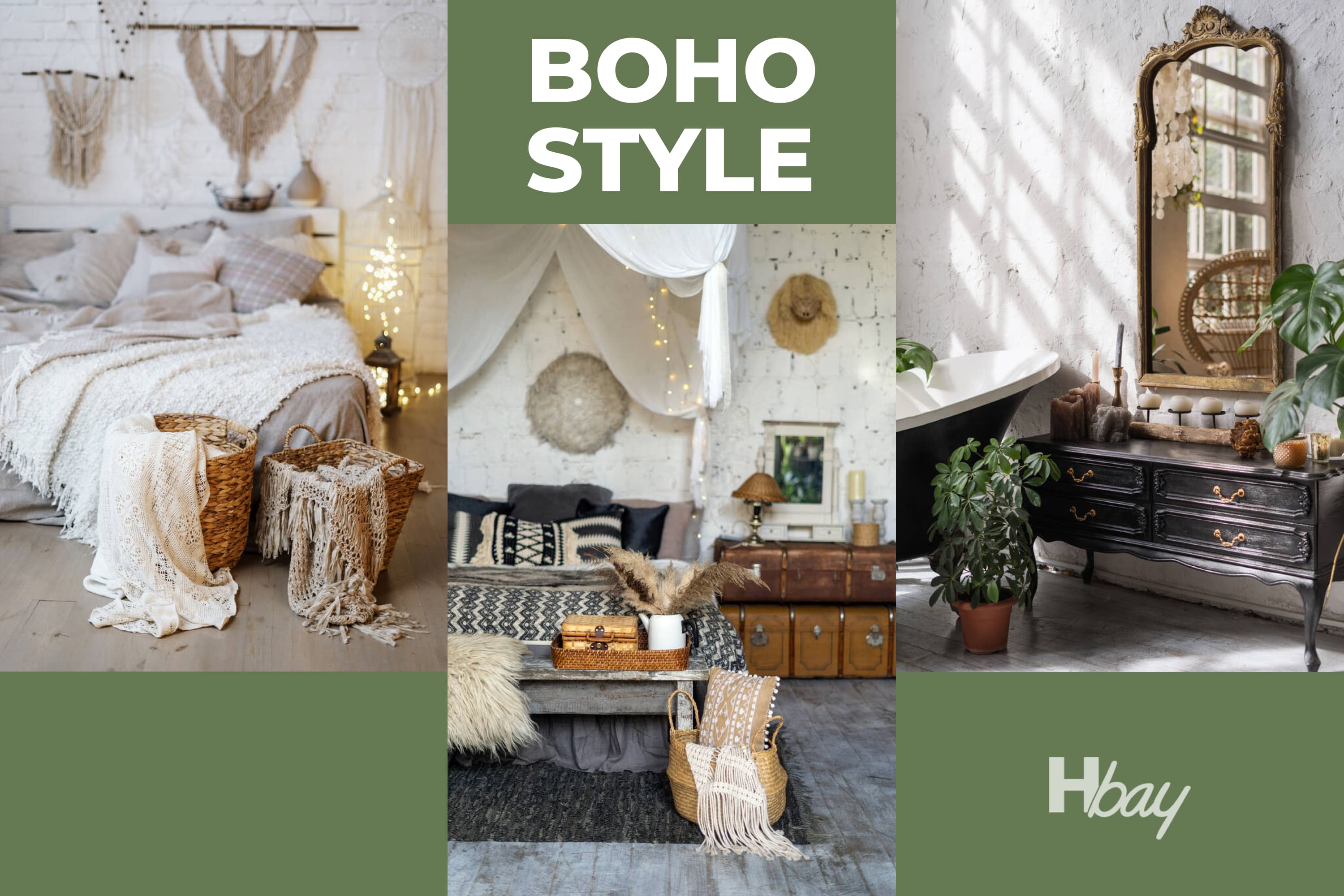 However, in terms of art, the boho style leans toward anything that gives an earthy look and a free spirit theme. This involves handmade art, travel souvenirs, wooden furniture, plush furniture, and carpets. The key feature of the boho decorative style is creating a comfortable space or living area that has meaning.
Given the variety that accompanies a boho theme, there are a few simple tricks that you can use to create the best boho theme using area rugs. These include: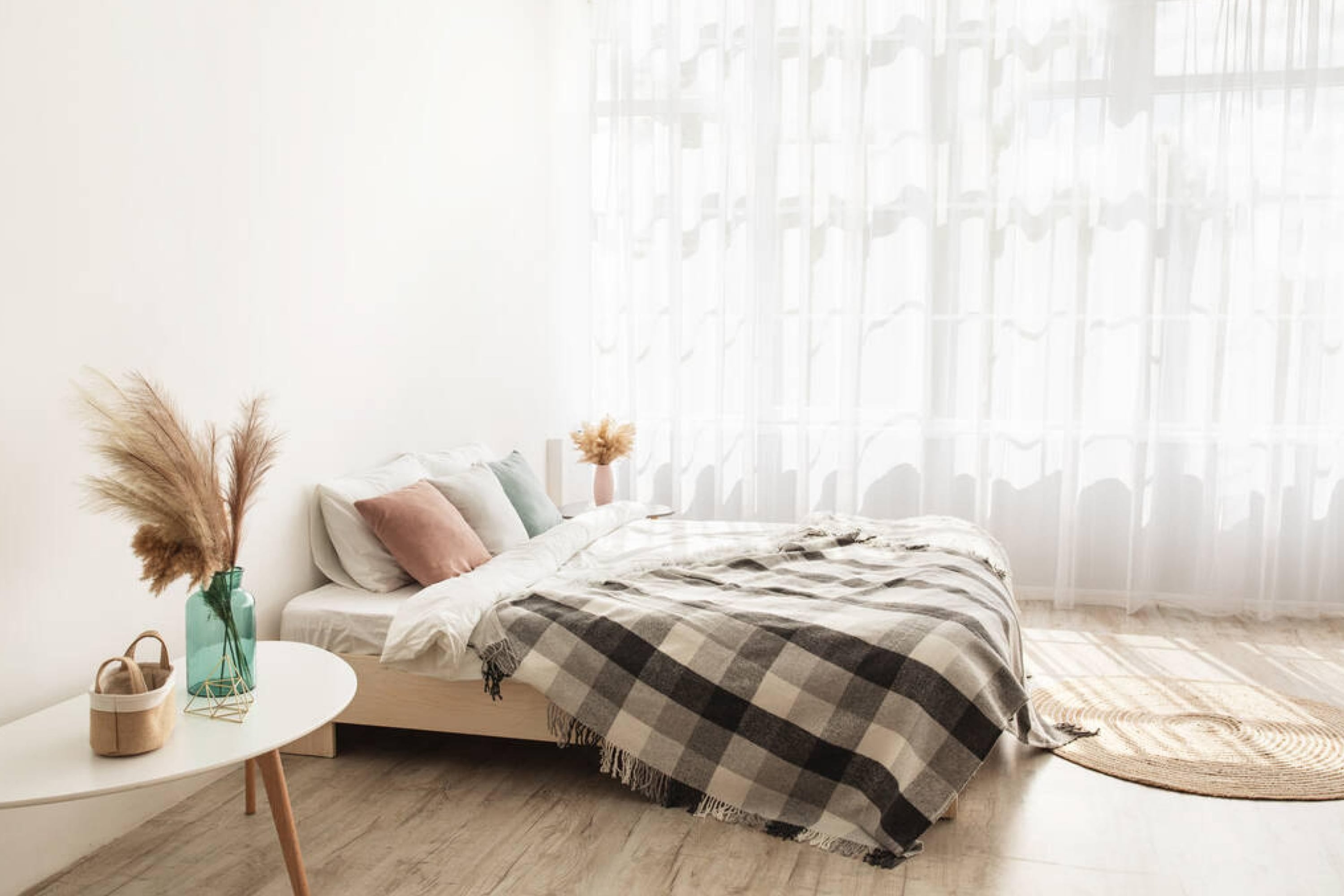 Choosing The Best Color Scheme
There is no set color palette for a bohemian décor. A boho theme can range from soft neutral colors to a bright, vibrant, energetic color scheme. As such, the color scheme when decorating will depend on the furniture or carpets that you use. In this case, the area rug that you plan to use is an excellent starting point.
Area rugs are large-high-quality carpets that generally take up the majority of the floor space in a room. Therefore, it is a focal point when designing and styling a room.
The base color of bohemian colors are shades of brown and green with a mix of orange and blue. The base color of your boho area rug will give you a general idea of the room's color theme.
Although there are no set design rules for creating a boho atmosphere, it is essential that the colors you choose do not clash. For instance, if the area rug is blue, then using bright pink scatter pillows for the sofa will not be a good choice.
The boho style reflects the idea of tradition, harmony, and comfort. Thus, the color scheme of the room you are decorating should complement each other and create a sense of calm and relaxation.
Using plants is the best way to create this calm and serene atmosphere. Plants perfectly embody the boho theme as they include the element of nature and energy. Using plants as part of your boho decor is best paired with bright colors and patterns.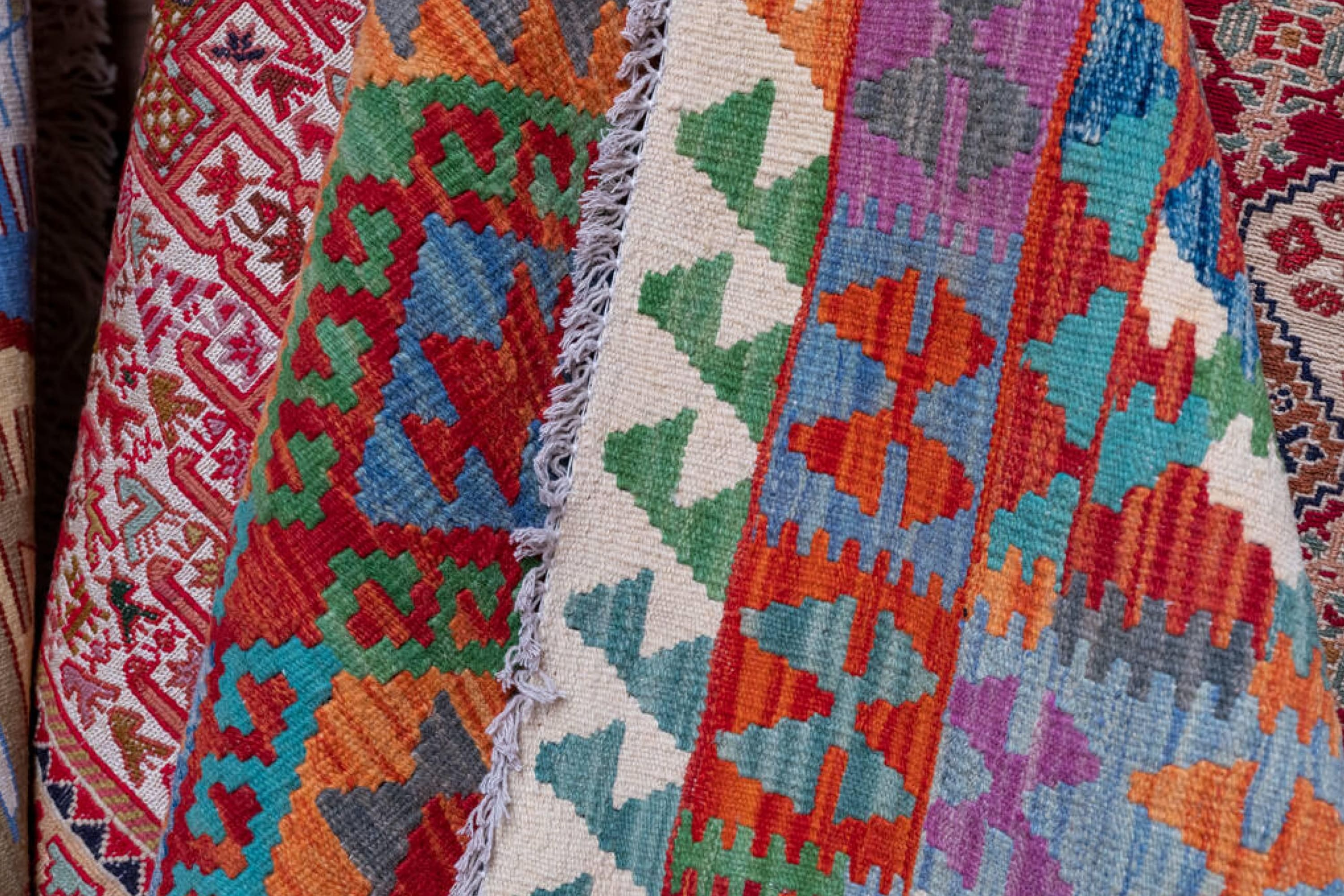 Using Different Textures in Your Boho Styled Home
The boho decor is often described as unconventional, eclectic and colorful. The boho style allows you to use a range of colors and textures when decorating your home and gives you the freedom to use a range of rugs such as natural fibres, Turkish and even Persian rugs when decorating.
These rugs have unique patterns and color schemes. Therefore, when deciding on a rug, it will be best to consider the color theme that you are going for.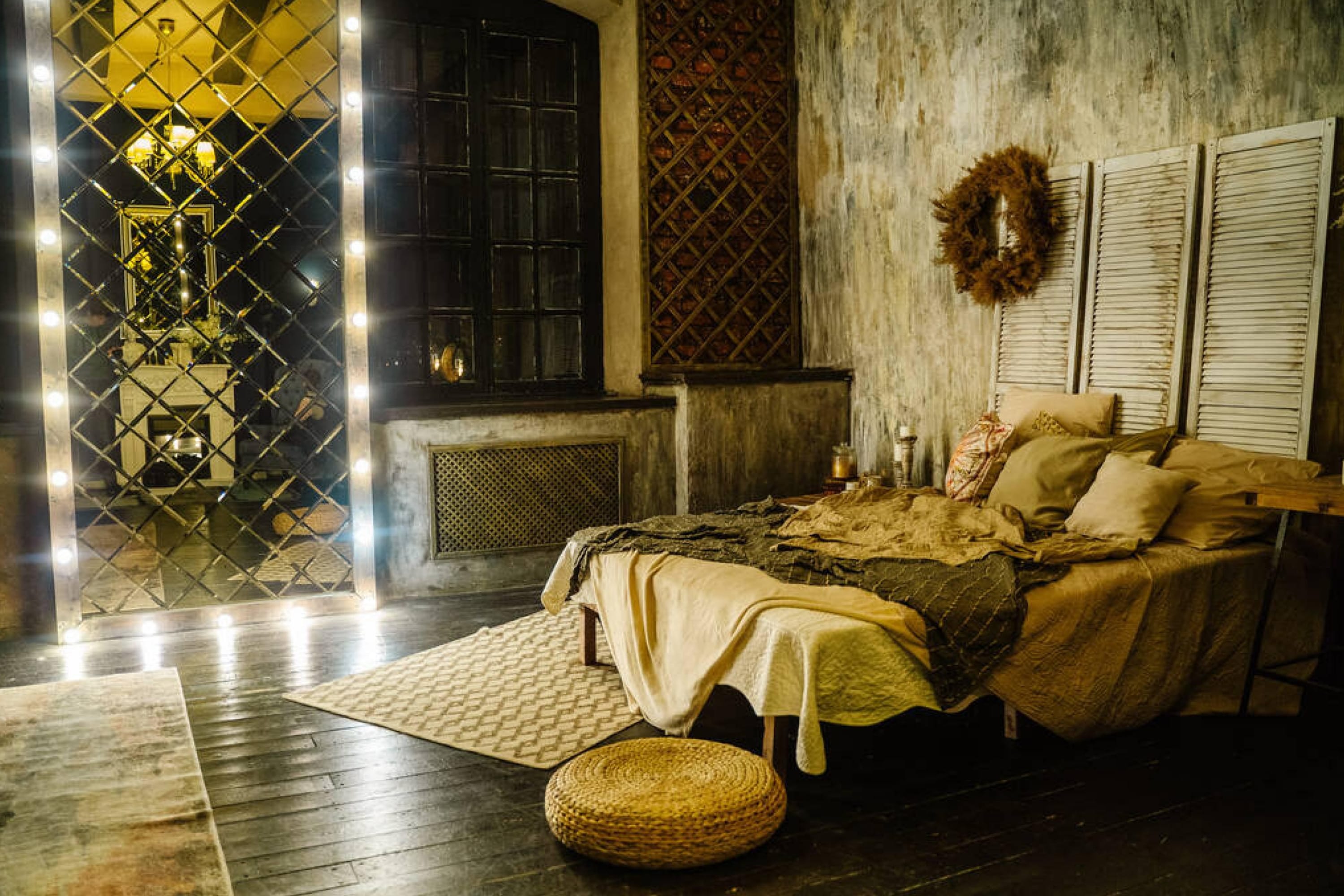 Deciding on the Best Shape of Area Rug
Bohemian-style area rugs come in a range of shapes, including rectangles, squares, circles, and runners. The shape of the area rug will depend on how you intend to use the rug. A runner will be the best choice if you have a hallway.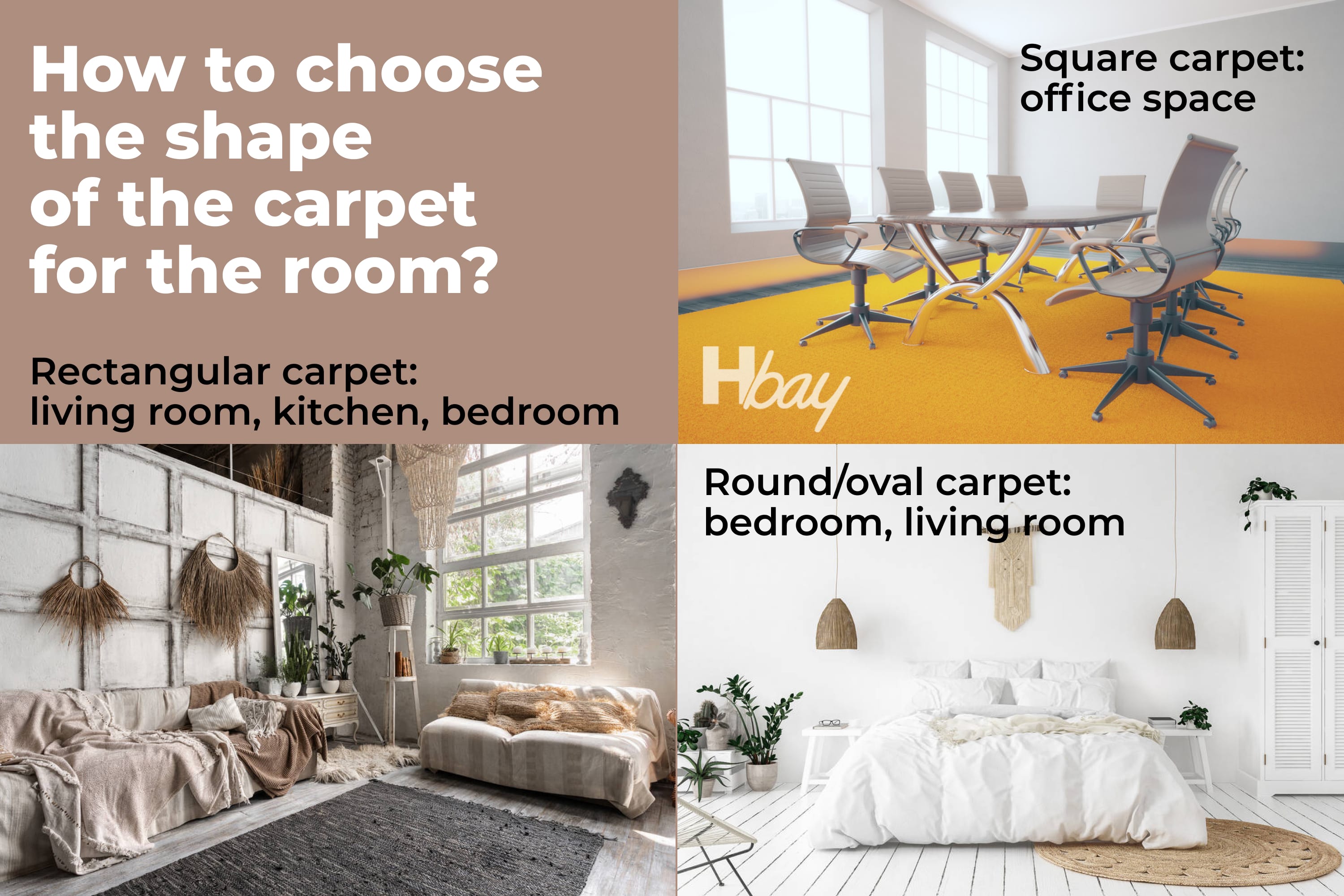 A circle-shaped area rug will suit a dining area. In this case, at least two legs of the dining room chairs should be on the rug at all times. A square or rectangle-shaped rug is suitable for a living room, bedroom, or any space with high traffic.
When choosing the shape and size of the area rug for your home, it is best practice to consider the size of the room. You will want to choose an ideal size rug that suits the theme of your home whilst ensuring that the area rug does not lead the room to look overcluttered.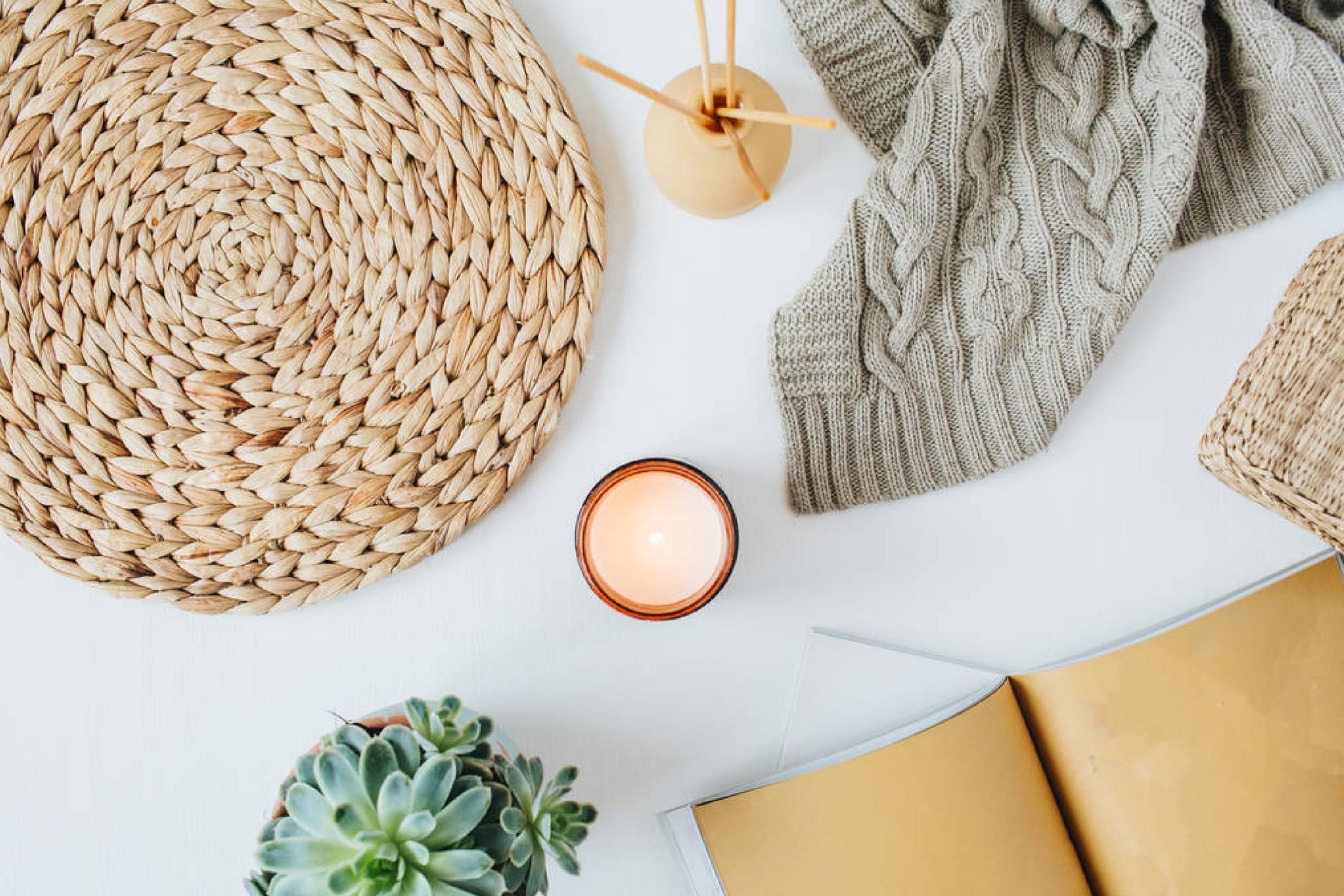 Layering Rugs to Create a Boho Theme
Layering two or even three rugs work quite well to create a bohemian atmosphere. A key characteristic of boho is to create an image that reflects unconventionality. One way you can use to achieve this is to layer carpets.
How to: Layer Area Rugs
To layer carpets, starting with a large area rug and placing a smaller one on top is best. In this case, ensure that the area rug is flat so that it doesn't create an uneven surface.
To make the layered carpets stand out in a room, the colors and patterns of both should be different. The area rug should be plain with no patterns and in a neutral color such as a light brown or beige.
The smaller carpet can be more vibrant with bright colors and different patterns. The differences between the two carpets will create a statement piece and create a welcoming environment.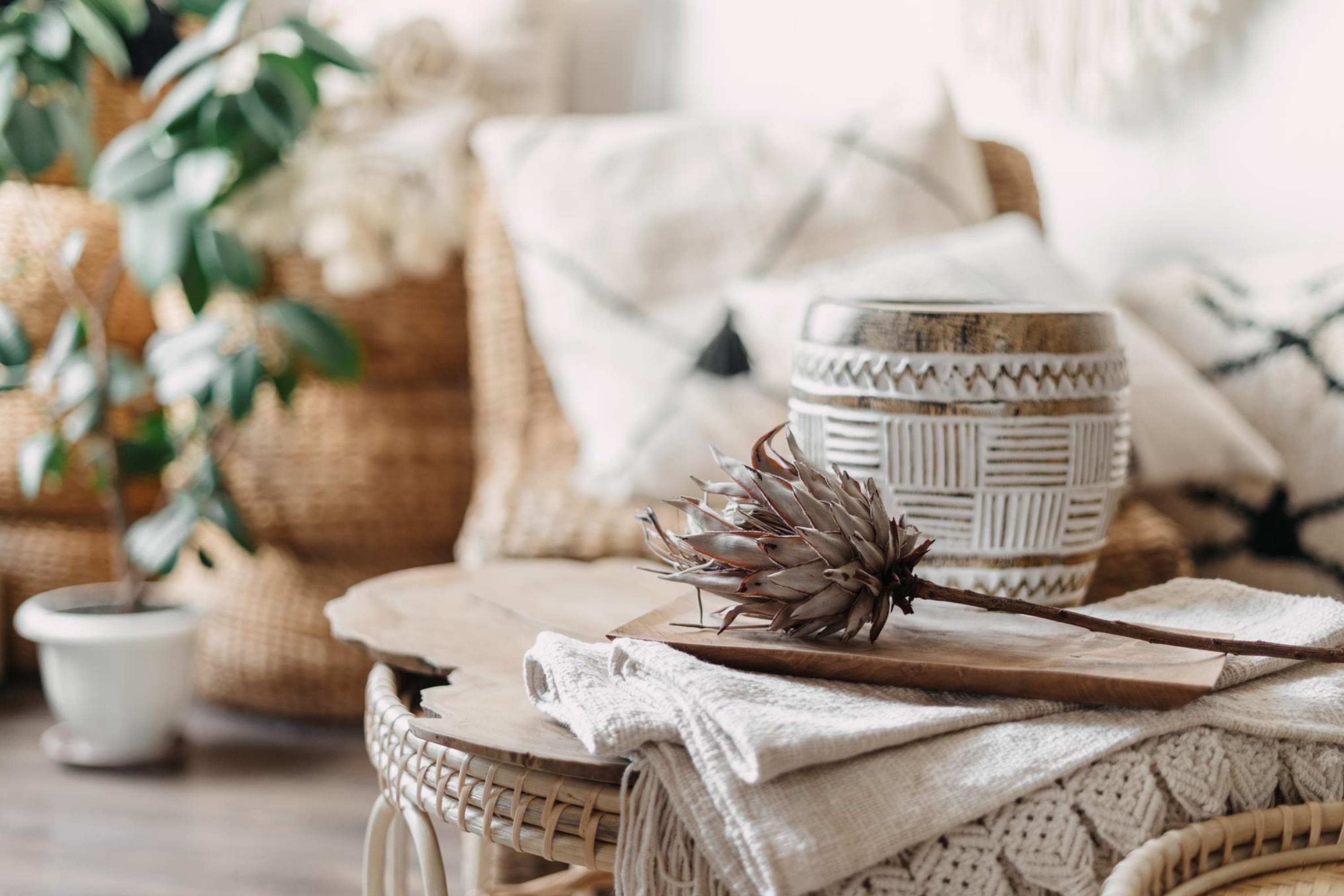 Creating the Perfect Boho Style in Your Home
This article highlights three ways that you can adopt to decorate your home in true boho style using area rugs. All you need is the perfect rug and a suitable color scheme to create the finest bohemian atmosphere.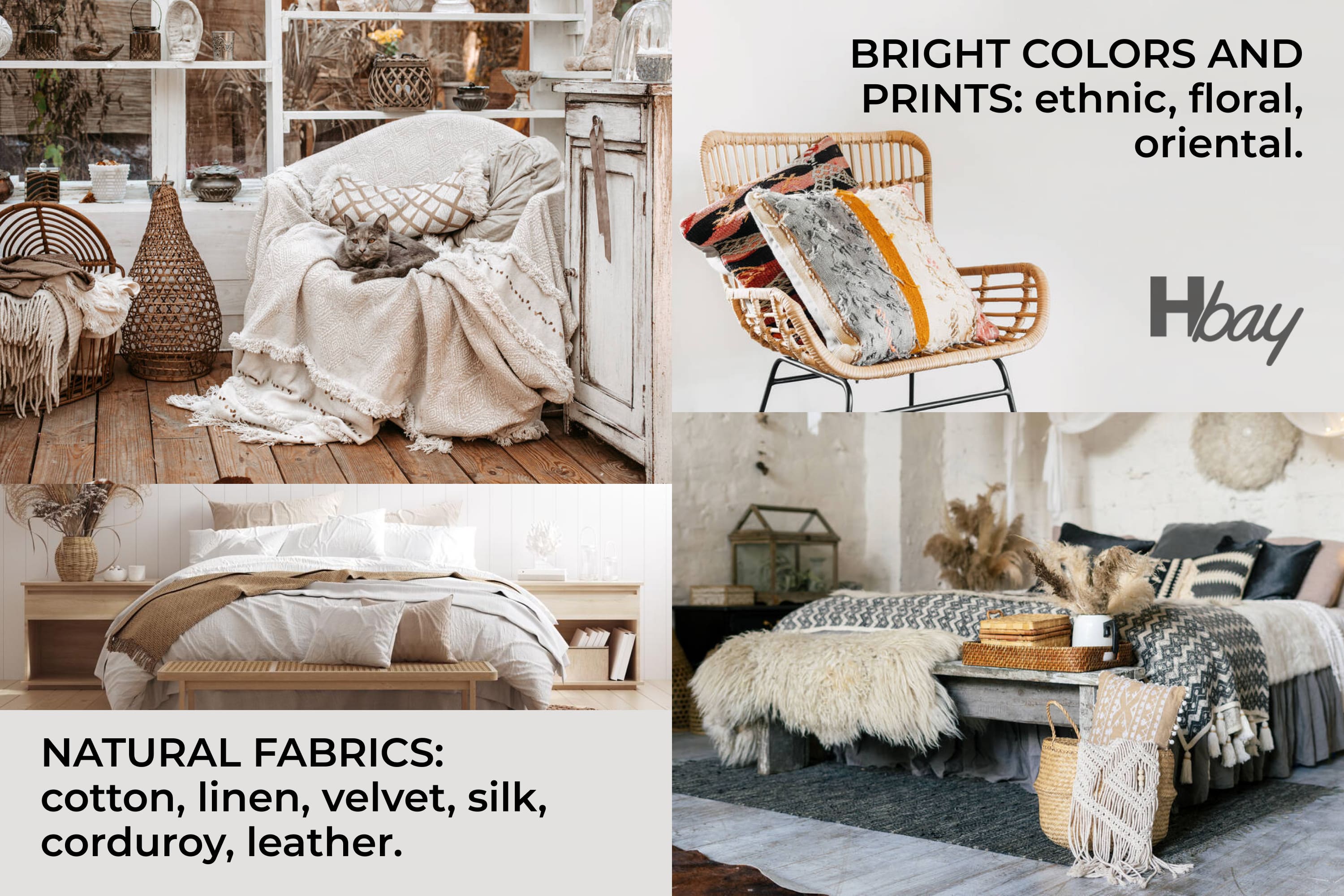 In addition to area rugs, there are several other furnishings that you can use. These include several pot plants, a shelf of global souvenirs, and a mix of bright colors and patterns. It really is that simple!