If you decide to repaint your home's interior, you might want to know whether it is possible to use ceiling paint on walls and trim. Many homeowners feel uncertain about this question because they think that ceiling paint might not be suitable for wall coverage. Is this really so? We will try to figure it out for you today!
Can I use ceiling paint on the trim?
This is the question that we are going to answer in this article.
Also, you will find out what makes wall paint distinct from ceiling paint. We will explain in detail what distinctions these paint types have and what paint brands you should consider as ideal options for using on both ceilings and walls.
Can Ceiling Paint Be Used On Walls?
The answer is simple: yes, you can use ceiling paint on the interior walls of your home! This paint provides you with a seamless, flat finish.
However, note that the result will be much better if you use ceiling paint as a primer. But no matter what technique you use, either of them will save you time and money on your painting project.
CEILING PAINT GUIDE | What Makes It Different From Wall Paint? | How to Choose Paint
Ceiling paint for your interior walls has a few other advantages, including:
Durability
High viscosity
Limited colors
Ability to hide wall marks
In addition, there are many advantages to using ceiling paint. As an alternative option to using ceiling paint on trim, you can also use it as a primer for walls and doors if you follow it with a higher gloss topcoat.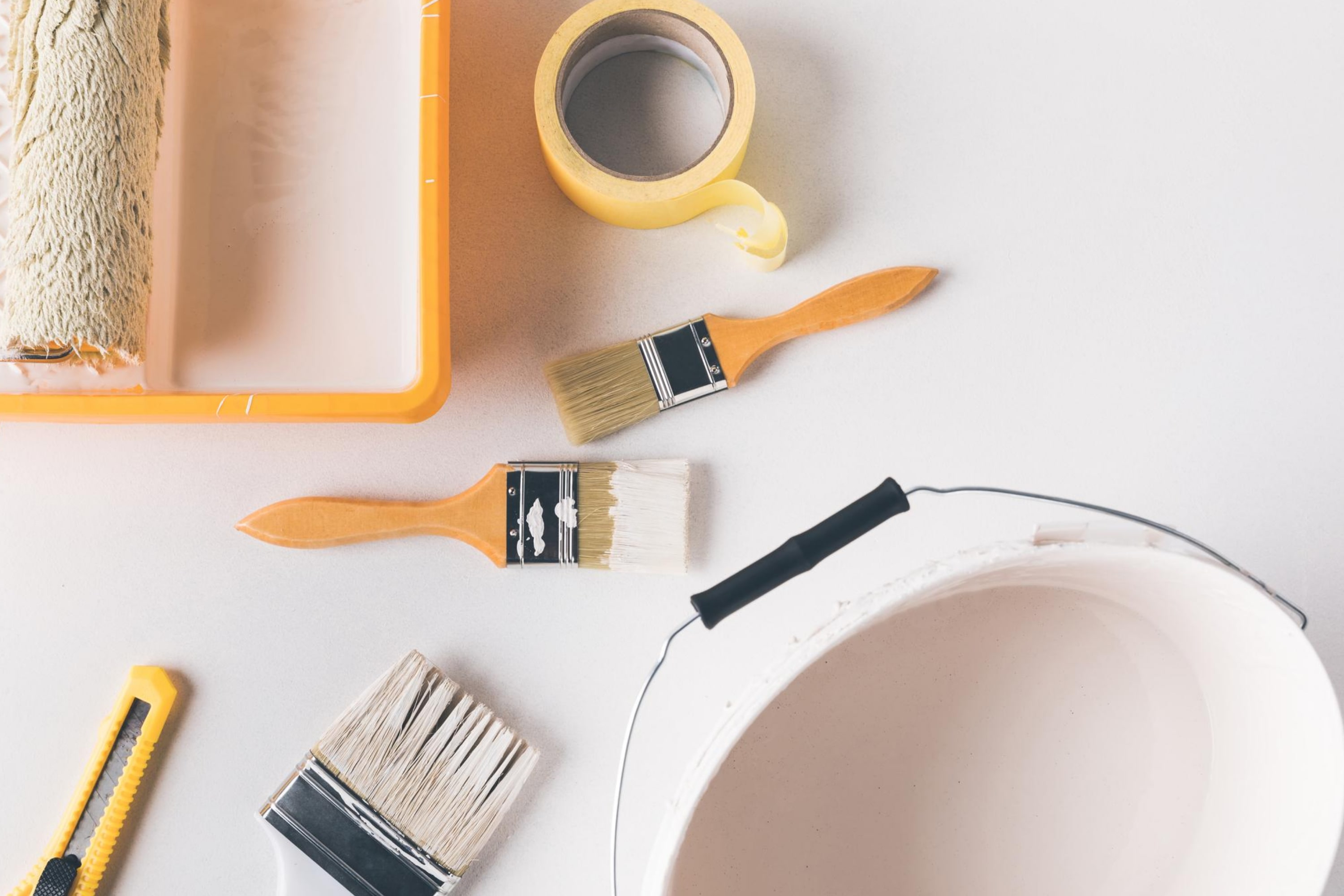 Is There Any Difference Between Ceiling Paint And Wall Paint?
This is another common question that comes from homeowners who decide to use some leftover ceiling paint on their walls. So if you are also concerned about the wall paint vs ceiling paint issue, not knowing their distinctions, we will help you out.
Down below, you can find the description of the major differences between ceiling paint and wall paint. Like that, you will have a better understanding of the primary differences between these paint types. It will help you know which circumstances call for which paint type.
| | Ceiling Paint | Wall Paint |
| --- | --- | --- |
| Viscosity | High | Low |
| Coverage | High, a single layer is often plenty | Low, 2-3 coats needed |
| Finish | Flat sheen | Eggshell, pearl, or satin |
| Colors | Limited, often white | Multiple color options |
| Durability | Highly durable | Semi and high gloss wall paints are less durable |
| Price | Cheap | Average |
Of course, this is just a brief explanation. To give you more information, we have prepared a more detailed guide where you can see what exactly makes these two kinds of paint distinct.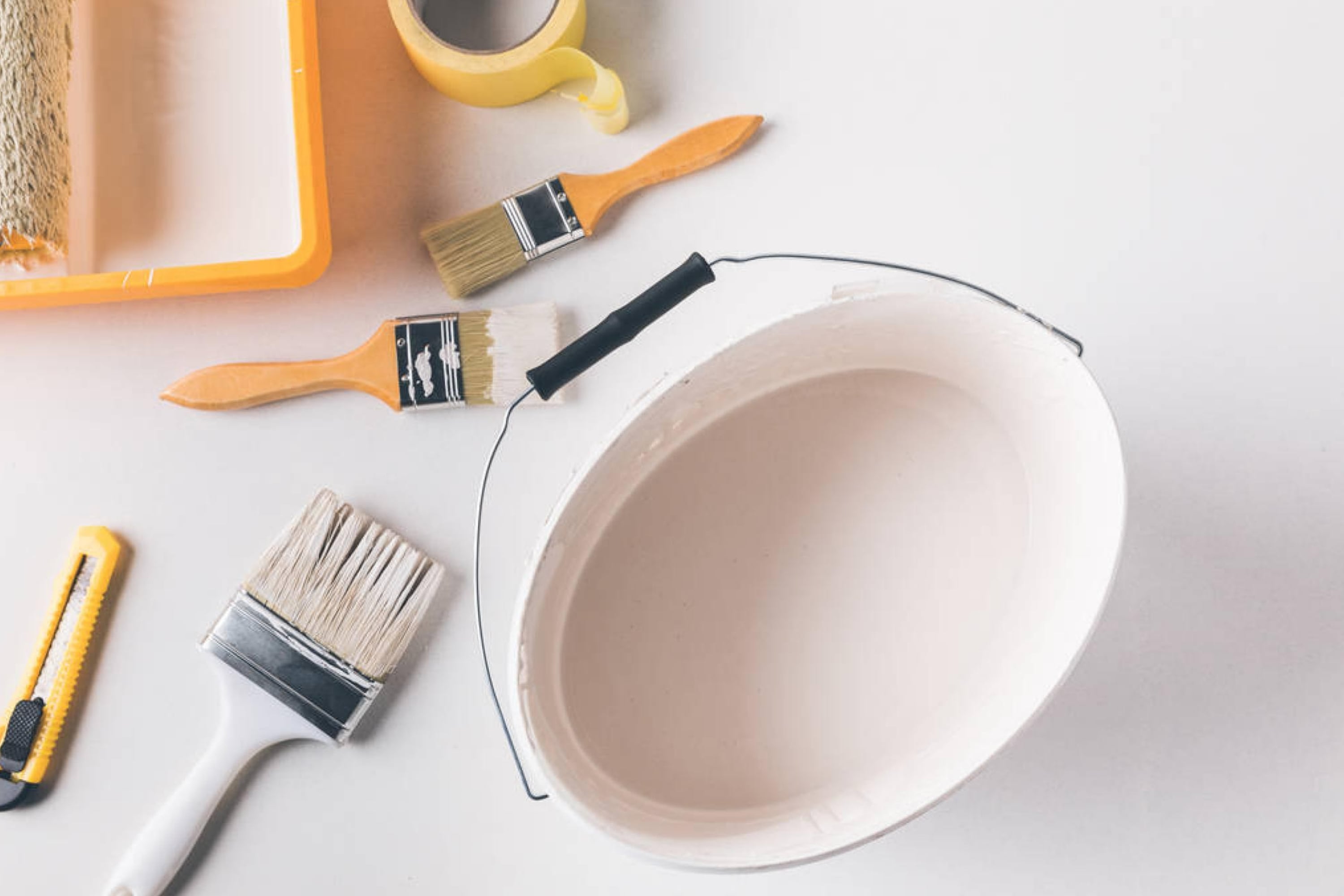 Viscosity
Viscosity or thickness is the most significant difference in any paint. Since ceiling paint usually offers rather high viscosity, it is also significantly thicker than wall paint. Thanks to this feature, it adheres to the surface better when it is applied.
Besides, the paint contains more solids, which means it won't splatter or drip when you use a roller. For this reason, ceiling paint also goes on much smoother in comparison to wall paint.
By the way, the viscosity is also what makes ceiling paint ideal as a primer for walls, trim, and doors. Any area of the home that has high traffic, as well as a place that has developed mildew stains from poor ventilation, will be easy to cover with this paint.
Coverage
If you have at least some experience with interior paints, you know that the coverage is much better from a single layer of paint. This is why, when you apply two or three coats of wall paint, you might not always be satisfied with the result.
Besides, higher coverage has other benefits. For example, it allows you to hide scruffs and other wall marks easily. And of course, you can also use less paint to get the job done.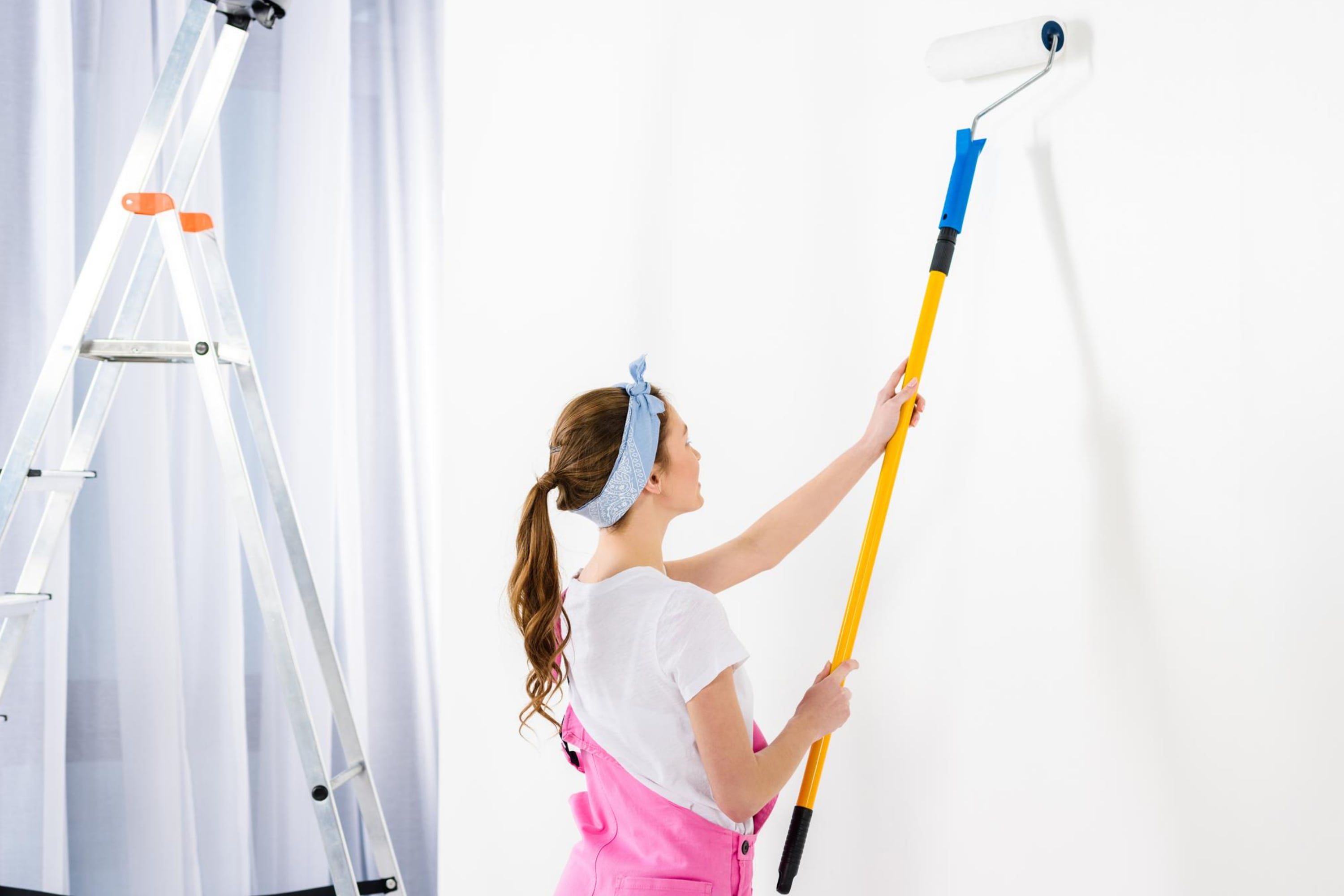 Finish
Most ceiling paints have a flat, sheen finish. This means the paint has little to no reflective properties which makes sense when we are talking about ceilings. Your ceiling should not be shiny like a diamond or a polished mirror!
On the contrary, wall paints typically come with an eggshell finish. Eggshell is similar to flat, but it has a touch of reflection. These paints don't tend to have any sheen, however, they often come in satin or pearl finishes as well.
And since these finishes provide the sheen of a surface that can be cleaned, it allows you to scrub off any marks and dirt from eggshell finish much easier than from flat finishes.
Color Options Available
As we have already mentioned in the chart above, ceiling paint tends to come in one color only which is white (with some minor variations of shade). It makes sense since ceilings should be uniform and undecorated. This is why the paint we use on them does not need to come in a wide range of colors.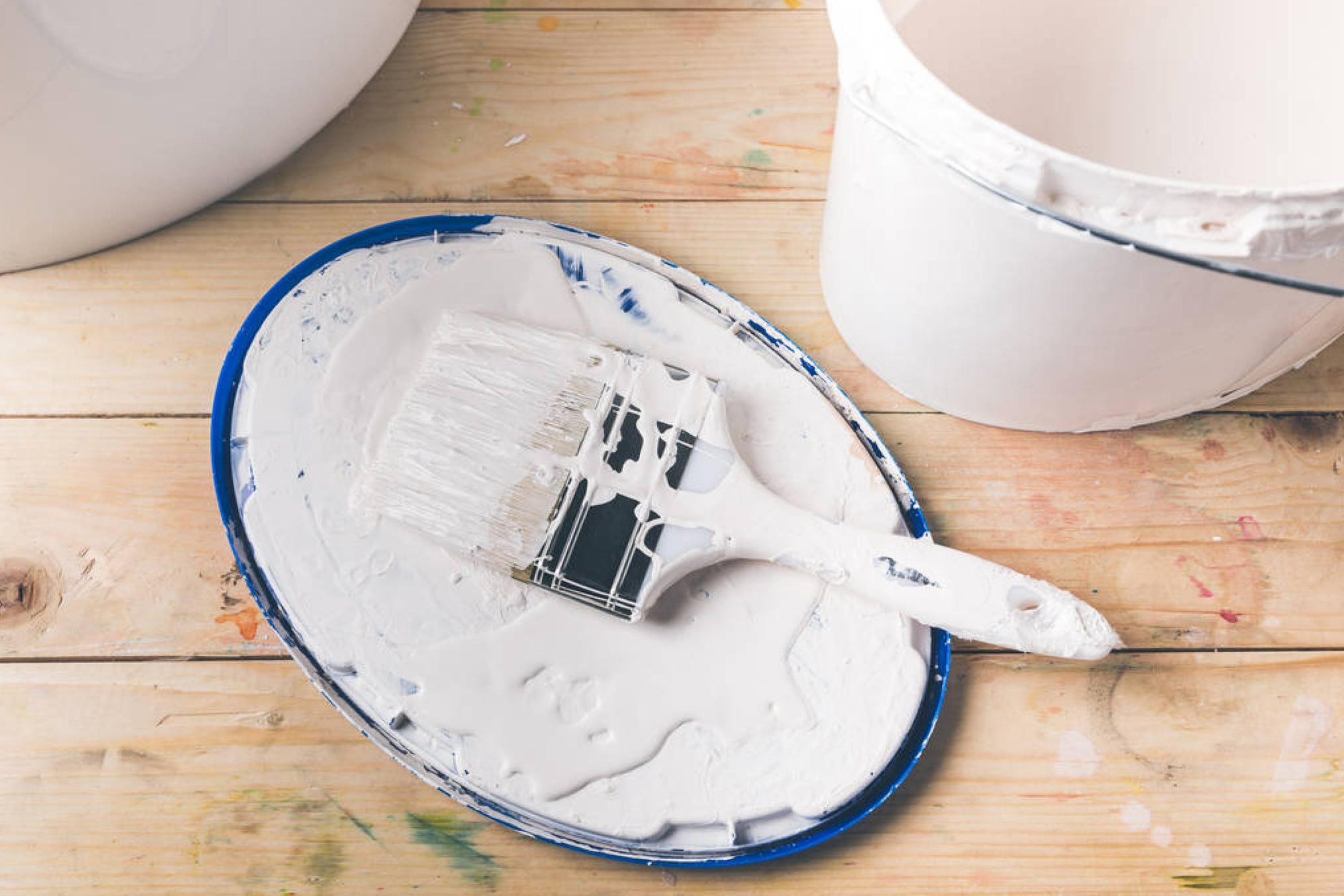 Durability Of Paint
A flat finish is typical for ceiling paints because it offers much higher durability in comparison to semi or high-gloss paints. So if your walls are prone to scratches or scuffs, using flat paint on the surface of your walls can make the walls look better and remain good-looking for a longer time.
Price
Again, as we have already mentioned, using ceiling paint on your walls could save you money. On average, this type of paint is around 15 to 20% cheaper than most interior paints on the market. Using ceiling paint as a primer could also save you time and money since you won't need to buy an additional product if you are re-painting the entire interior.
Now you know in detail all the major differences between wall and ceiling paints. And now let's see in what situations exactly ceiling paint can be used on your home's interior walls.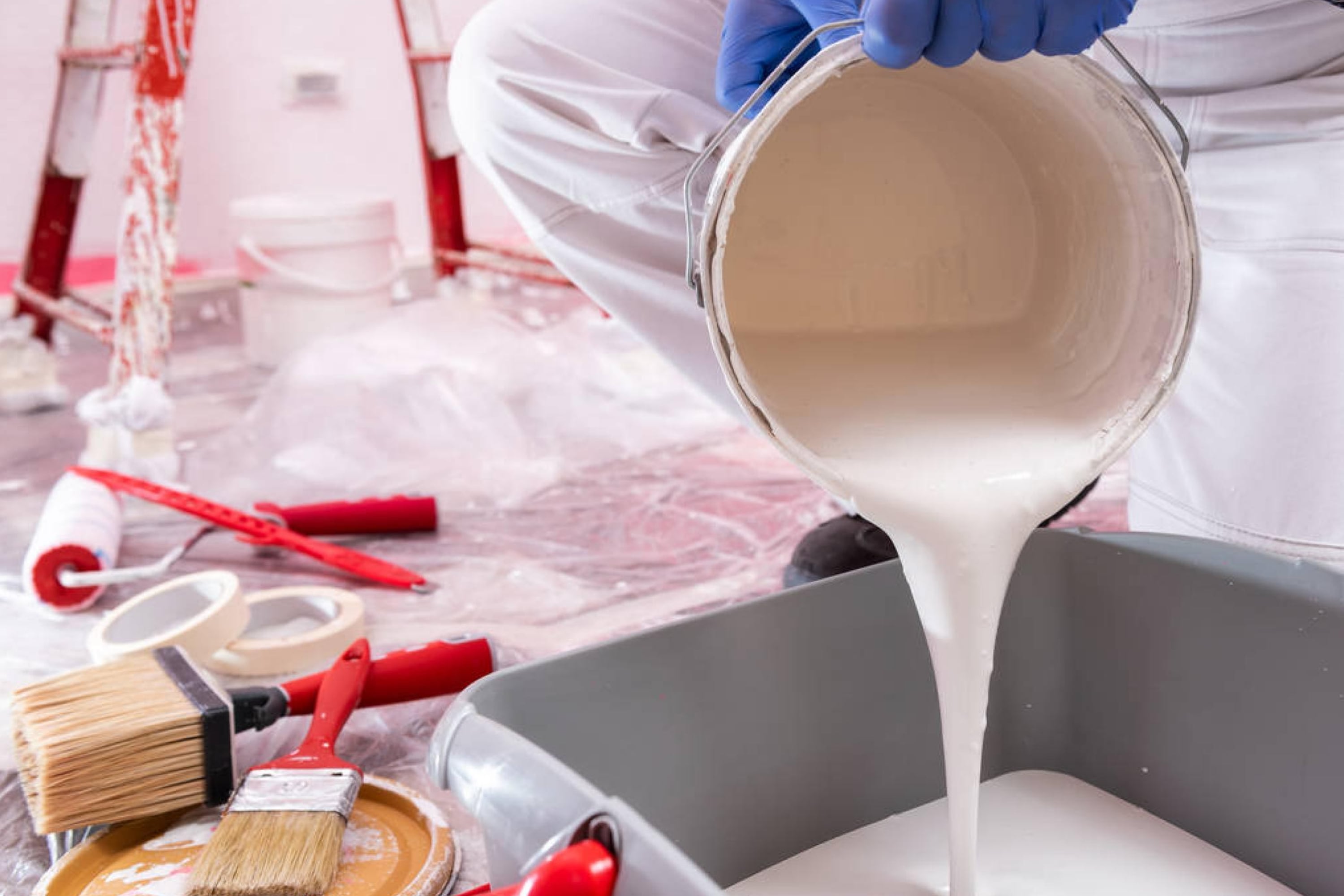 Using Ceiling Paint on Walls. When Can It Be Appropriate?
In general, it is recommended to use ceiling paint on the walls if you want the same color and sheen for both. It is also an excellent option if your rooms have noticeable flaws, such as the following ones:
Stains
Scratches
Scuff marks
Cigarette smoke
Handprints
Cooking splatter
Choosing the Right Sheen for Your Ceilings
And even though ceiling paint can hardly be called ideal for covering all types of stains, the coverage and viscosity it provides can give the paint superior blocking advantages. Ceiling paint can also be an ideal option, especially in certain rooms, such as:
Living rooms
Dining rooms
Home offices
The flat, matte finish it has will help you hide any wall imperfections like dents, holes, or patchwork. There is another benefit this paint has: you won't typically notice any contrast between the newly touched-up paint and the old wall surface. Just make sure you avoid the bathroom or kitchen, as these rooms are messy so you'd better use latex paint there.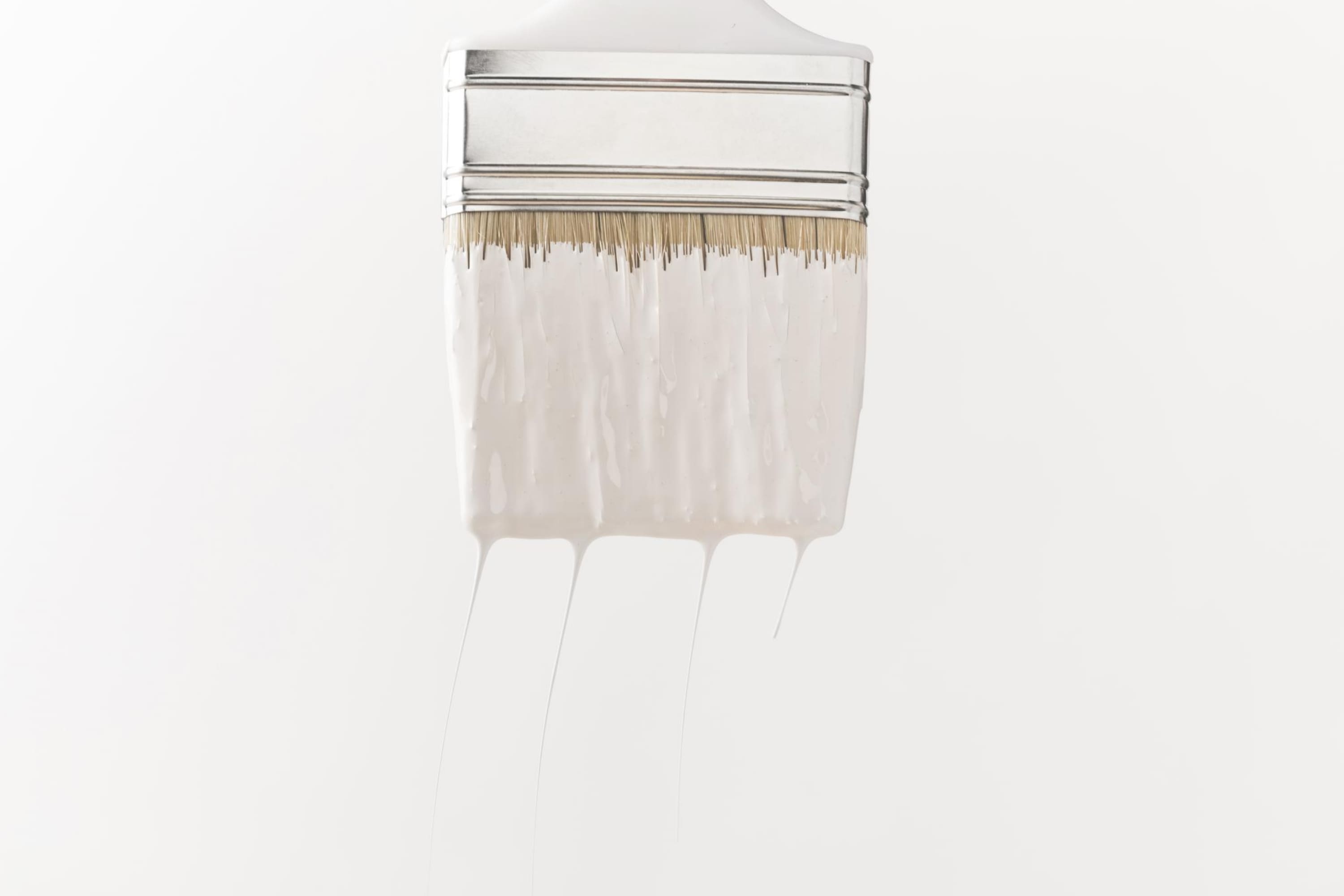 What Paint Is Best For Ceiling And Walls
With all the wide range of paint available today on the market, you might be wondering how you could choose the paint that will suit both your walls and ceilings. This is why we decided to collect a few paint options so that you could have at least a few alternatives to choose from!
Rust-Oleum 285139 Ultra Matte Interior Chalked Paint
Rust-Oleum's Ultra Matte Interior Chalked Paint is the best option if you are looking for paint for both ceiling and walls. The Rust-Oleum company is a leader in the industry, and its Chalked line of paint comes in many colors.
The interior matte paint has many benefits. For example, it paints on in a single coat. Also, the application process is quick and easy. You can expect the paint to dry to the touch in as little as 30 minutes!
Plus, you can use this paint for many interior surfaces, not only walls or ceilings. It will work great on metal, wood, ceramic, and canvas, creating a seamless flow in your room. Besides, this paint application requires minimal preparations, which allows you to use it for many projects.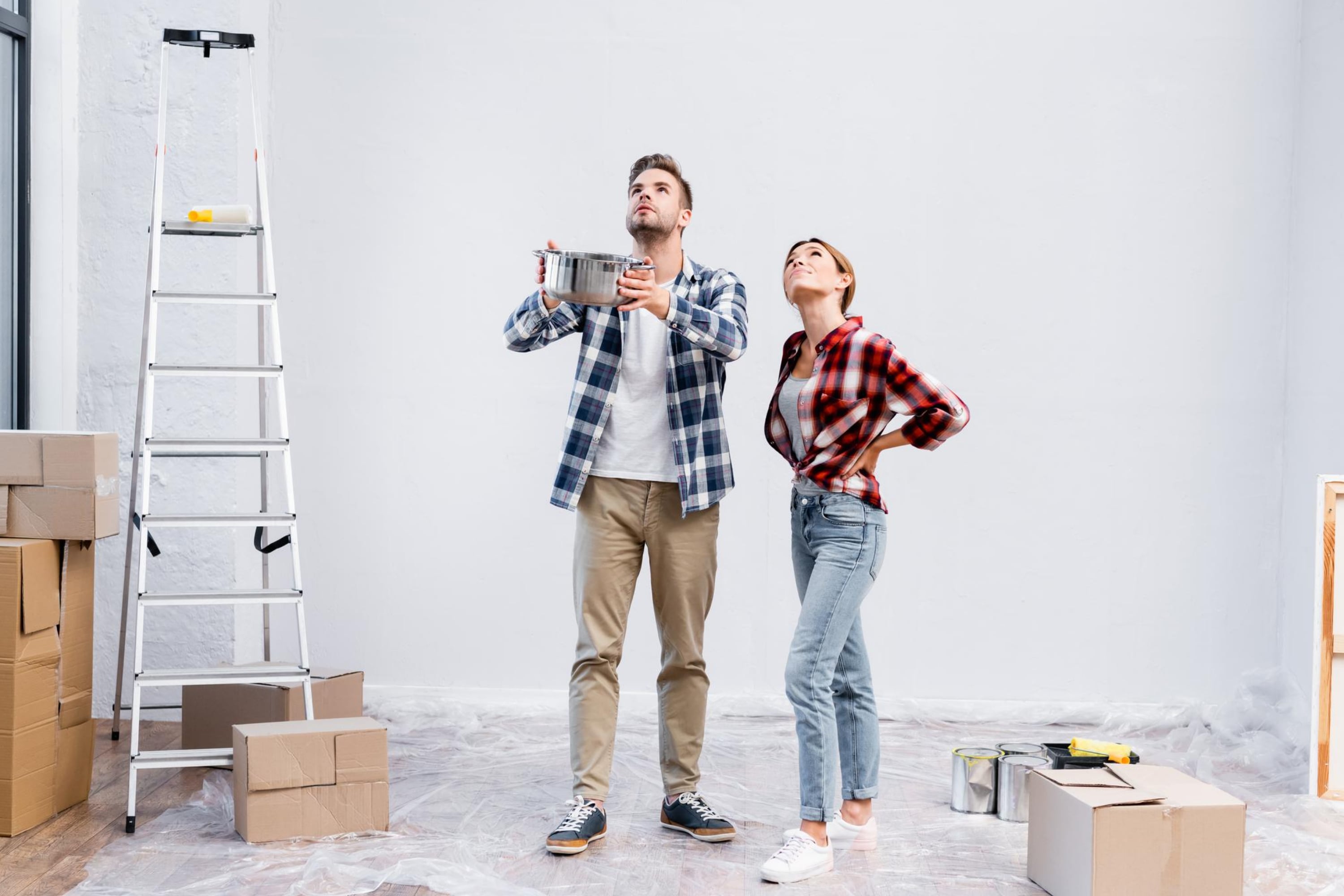 KILZ Color-Change Stainblocking Interior Ceiling Paint
KILZ is a well-known paint brand that is adored for its ability to deal with stains. This particular KILZ ceiling paint is the best option because it can cope with any minor to moderate staining, as well as uneven color.
And since the paint is even stain-resistant, it will be able to keep your ceiling looking flawless and great for a longer period of time. In addition, you will surely like using this ceiling paint! It is applied smoothly, with low spatter.
There is only one thing you should be aware of. Be ready that at first, the paint may appear a bit pink on the surface! However, it will turn white gradually. In around an hour, you will have a perfectly painted and dry surface. However, if you need to block stains, you may need a few coats.
Well, now you have a complete understanding of the basic differences between wall paint and ceiling paint. Now you know what factors make these paints different and why so many homeowners are fond of them. Also, you are now aware of a couple of paint brand options that will provide you with perfect coverage.
Frequently Asked Questions
⭐Can I use wall paint on ceilings?
You can paint your ceilings with wall paint. However, regular wall paint is thinner which means more messes and drips.
⭐Can ceiling paint be used as a primer?
Yes, you can use flat ceiling paint as a primer for walls, doors, and trim. The paint is easy to sand so you can apply a top coat of paint in a higher gloss.
⭐Can I use ceiling paint on doors?
Although you can use ceiling paint on doors as a primer, you should not paint your doors with it. Painting a door would not last long.