Interior design is an exciting field that combines creativity, technical expertise, and a keen eye for aesthetics.
If you have a passion for transforming spaces and creating beautiful, functional environments, becoming an interior designer might be your perfect career path as there are many interior designer job opportunities currently available for designers just starting out.
In this article, we teamed up with experts from job aggregator Jooble to take a closer look at some of the essential steps to help you along your journey toward becoming a successful interior designer.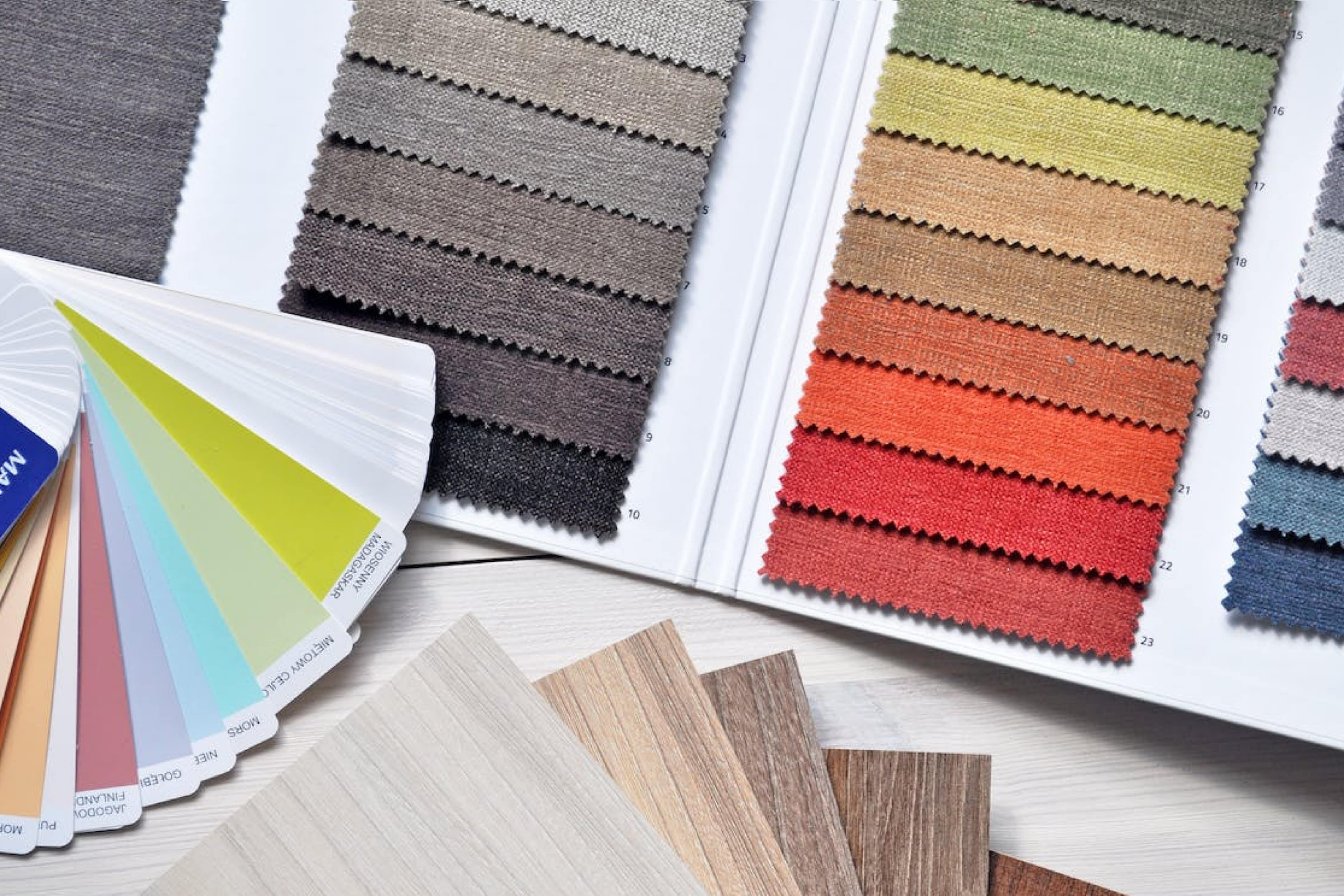 Mastering the Art of Interior Design
1. Develop your design skills
Interior design is all about, well, designing spaces. This includes lighting, furnishings, and the correct use of color and texture combinations.
That means the first step to beginning your journey in this creative career is to hone your artistic and design skills. But where to start?
Begin by exploring various styles, the latest trends, and concepts. Study interior design books and magazines, and the many online resources out there to give you ideas on how to get those creative juices flowing and expand your knowledge.
You could also enroll in some design courses or get a formal education in interior design. These programs will provide you with a solid foundation in design principles, color theory, space planning, and the use of various textures and materials.
Attending design workshops and expos can also be a great idea to expose you to the latest trends, give you inspiration, and stoke the fires of your creativity.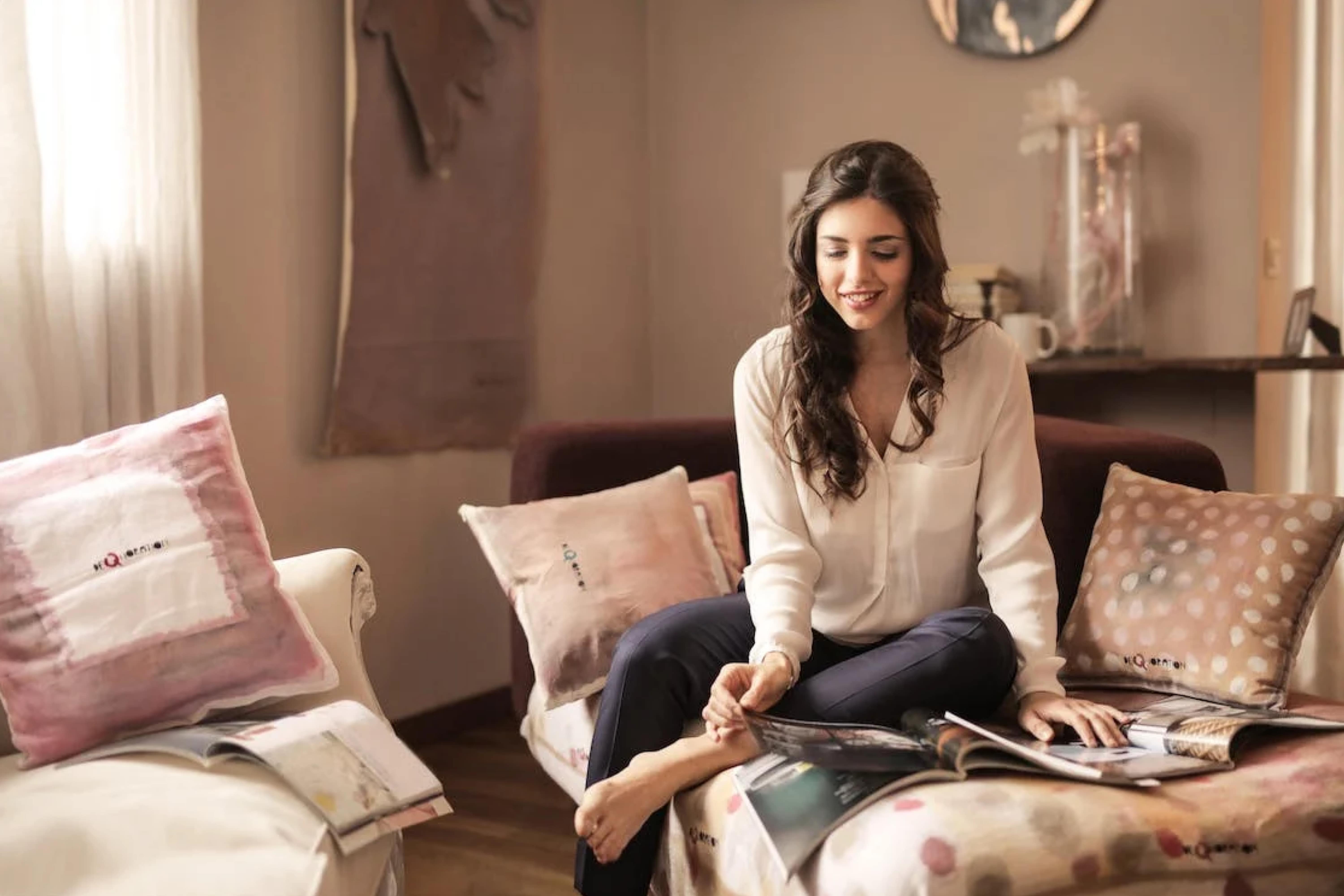 2. Build your portfolio (the how and why)
If you are planning to get into interior design, you're going to need a portfolio to show prospective clients (and/or potential employers) what you are capable of. Building a comprehensive portfolio is essential for showcasing your skills.
THE PORTFOLIO THAT WILL GET YOU THE JOB | How to make an interior design portfolio
However, building a portfolio from scratch as a new interior designer can be a little daunting – but it's an essential step to getting hired.
Here are some pointers to help you create your portfolio:
Start with personal projects
Begin by working on personal design projects that showcase your unique style. It could be redesigning a room in your own home, helping a friend with their space – or even conceptualizing a fictional project.
Document your work as you go along
Capture high-quality photographs of your completed projects (include before and after photos). Make sure the lighting is good and take multiple angles that include both wide shots and close-ups to highlight the details.
Tip: Consider hiring a professional photographer if you have the funds available. It will be money well spent.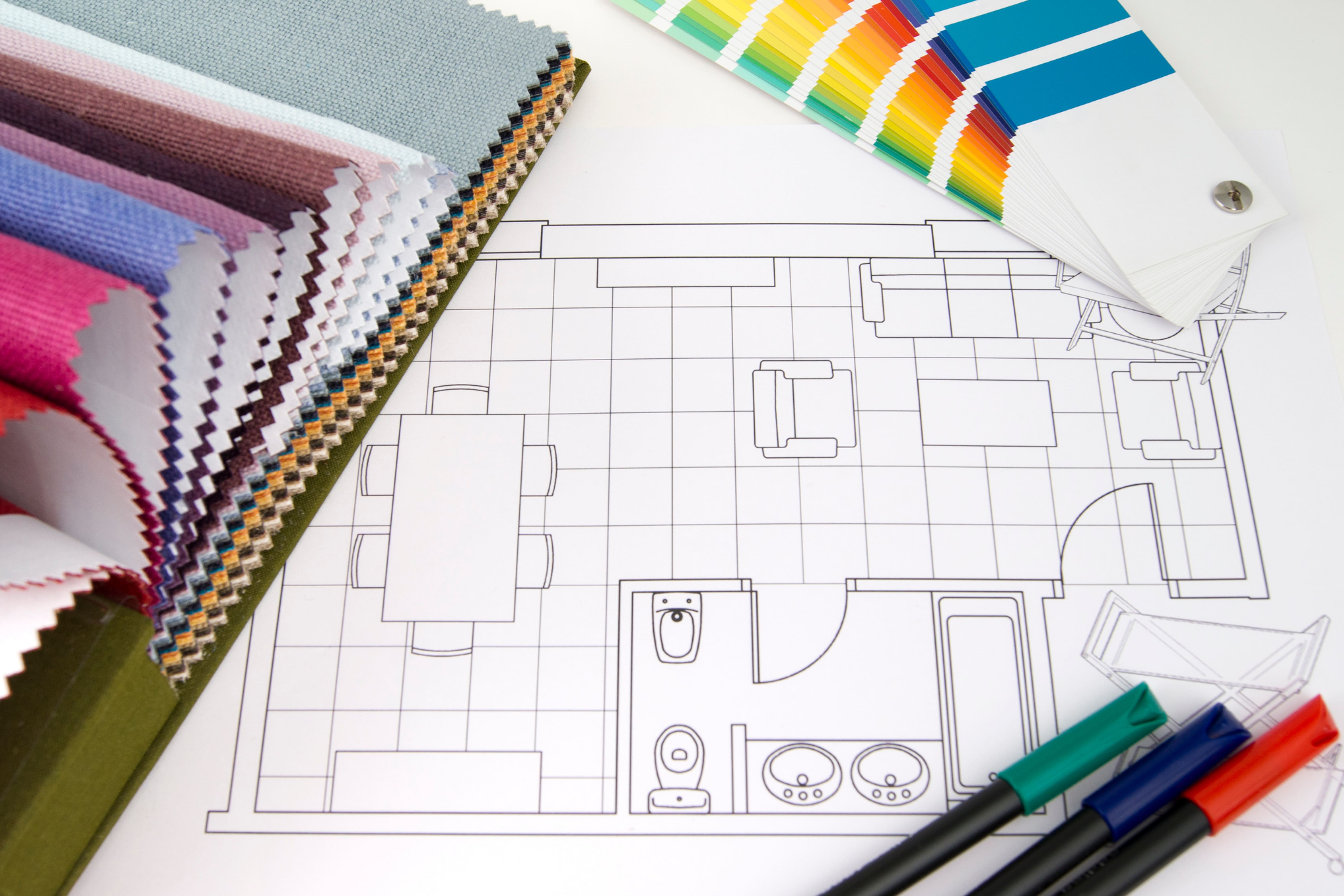 Include project descriptions
Provide detailed descriptions for each project in your portfolio. Explain the initial design concept, the challenges you faced, and how you overcame them. Include information about the materials, color schemes, and furniture selections you used.
Write a powerful project description for your PMP exam application?
Describe how your design choices contribute to the functionality, aesthetics, and overall experience of the space.
Diversify your portfolio
A good rule of thumb is to showcase various types of projects in order to show off how versatile you are. Include residential and commercial projects if possible, showing different design styles (e.g., modern, traditional, minimalist), and various room types such as living rooms, kitchens, and offices).
This diversity will demonstrate your ability to cater to different client preferences.
Create digital presentations
In addition to photographs, think about creating digital presentations or mood boards that showcase your design process. Include sketches, floor plans, and 3D renderings to give a comprehensive overview of your design approach.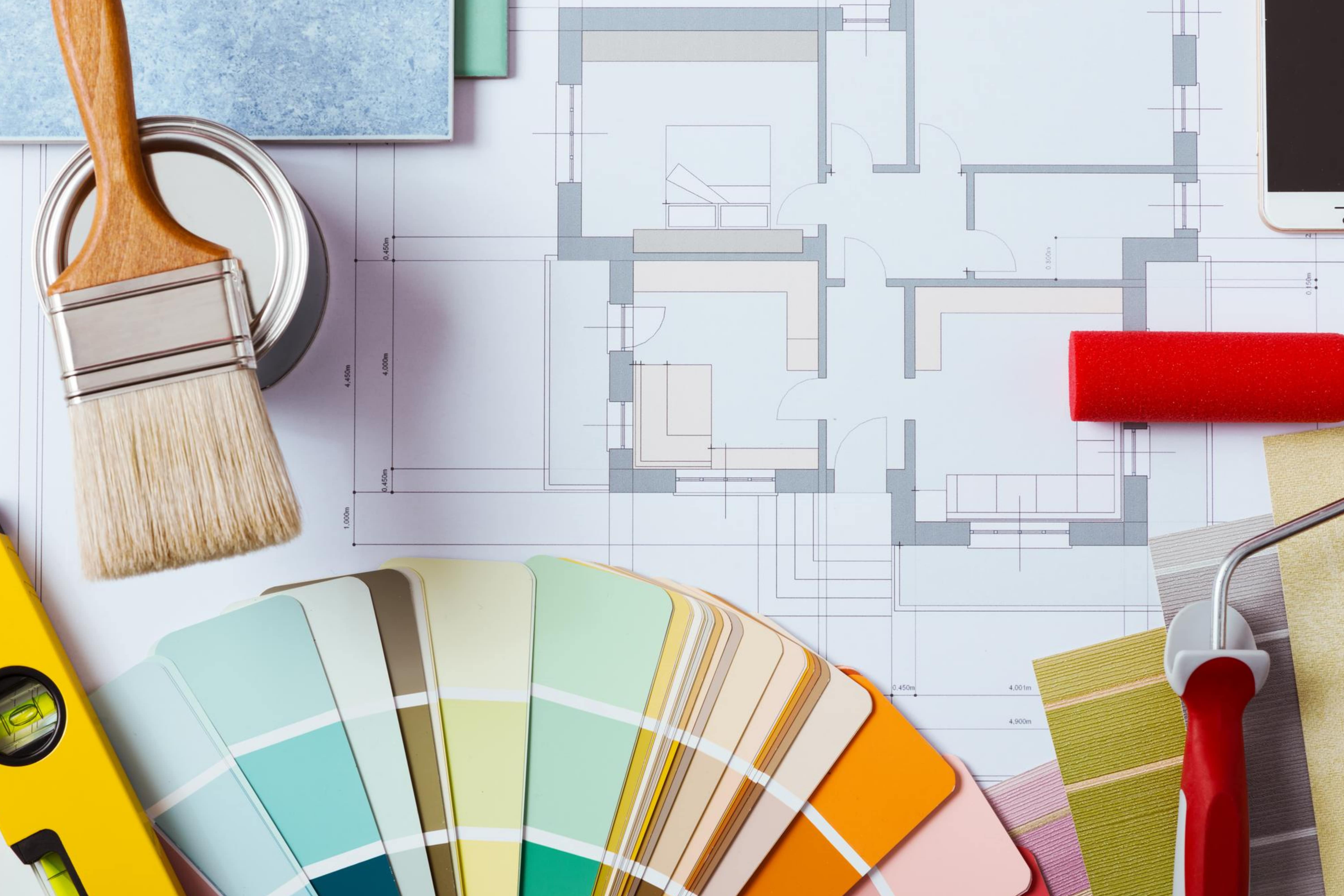 Show before and after transformations
Always try and include before-and-after photographs of your projects. This will highlight your ability to transform (shabby) spaces into something spectacular. It will also provide a visual narrative of your work as an interior designer.
Continuously update your portfolio
As you gain more experience and complete new projects, remember to update your portfolio as you go along. Replace older projects with newer ones to keep your portfolio fresh and relevant. Continuously refine your portfolio to showcase your best work and highlight your strengths.
Establish an Online Portfolio
Create a professional-looking website with an online portfolio to showcase your work (there are many websites where you can do this for free). This will make your work easily accessible to potential clients or employers.
Remember, building a professional portfolio will take time and effort. It won't happen overnight. Don't be discouraged. Keep plugging away.
Your portfolio will evolve and strengthen as you gain more experience.
3. Develop your technical skills (yes, you're going to need them)
Being a successful interior designer is not just about having an instinctive knowledge about how colors, shapes, and furnishings can be put together to create a stunning effect. It's not just about the creative. Interior design also requires an understanding of various technical aspects.
You're going to need to familiarize yourself with computer-aided design (CAD) software, which is widely used in the industry for creating 2D and 3D renderings, space planning, and material selection.
Additionally, a working knowledge of other design-related software such as Adobe Photoshop, SketchUp, and AutoCAD can also be used to your advantage. The more design software you're familiar with and comfortable with, the better.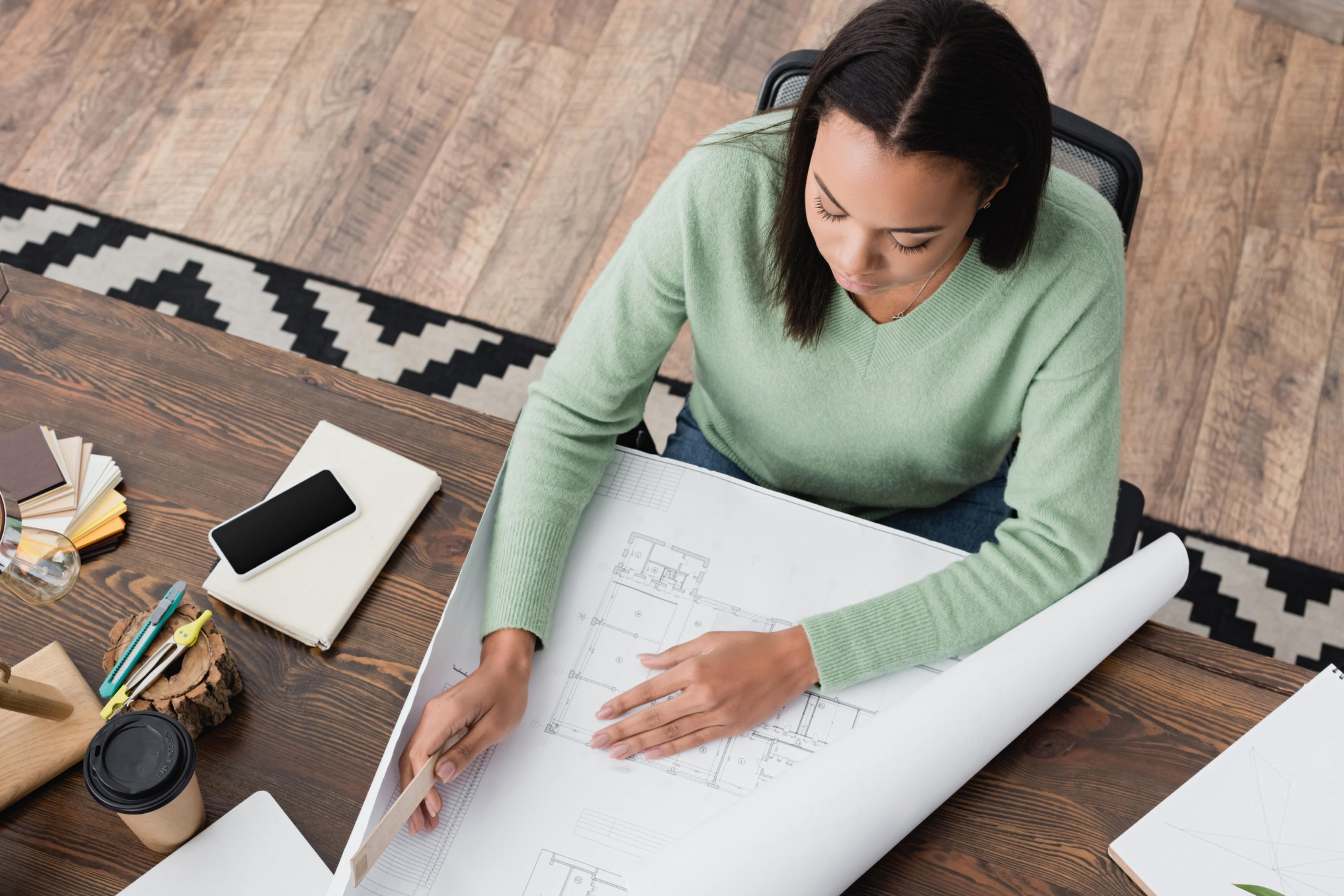 4. Work on establishing your professional identity
To establish yourself as a respected interior designer of substance, you're going to need to build a professional identity – and a personal brand. How to do this? The first step is to create a professional website and online portfolio that showcases your work, services, and contact information.
You can also make use of the many social media platforms available, such as Facebook, Instagram, or Pinterest to share your projects, engage with a broader audience, attract attention to your work, as well as connect with potential clients.
Additionally, you can also join professional organizations such as the American Society of Interior Designers (ASID) or the International Interior Design Association (IIDA). These organizations offer useful networking opportunities, resources, and certifications that can add credibility to your profile.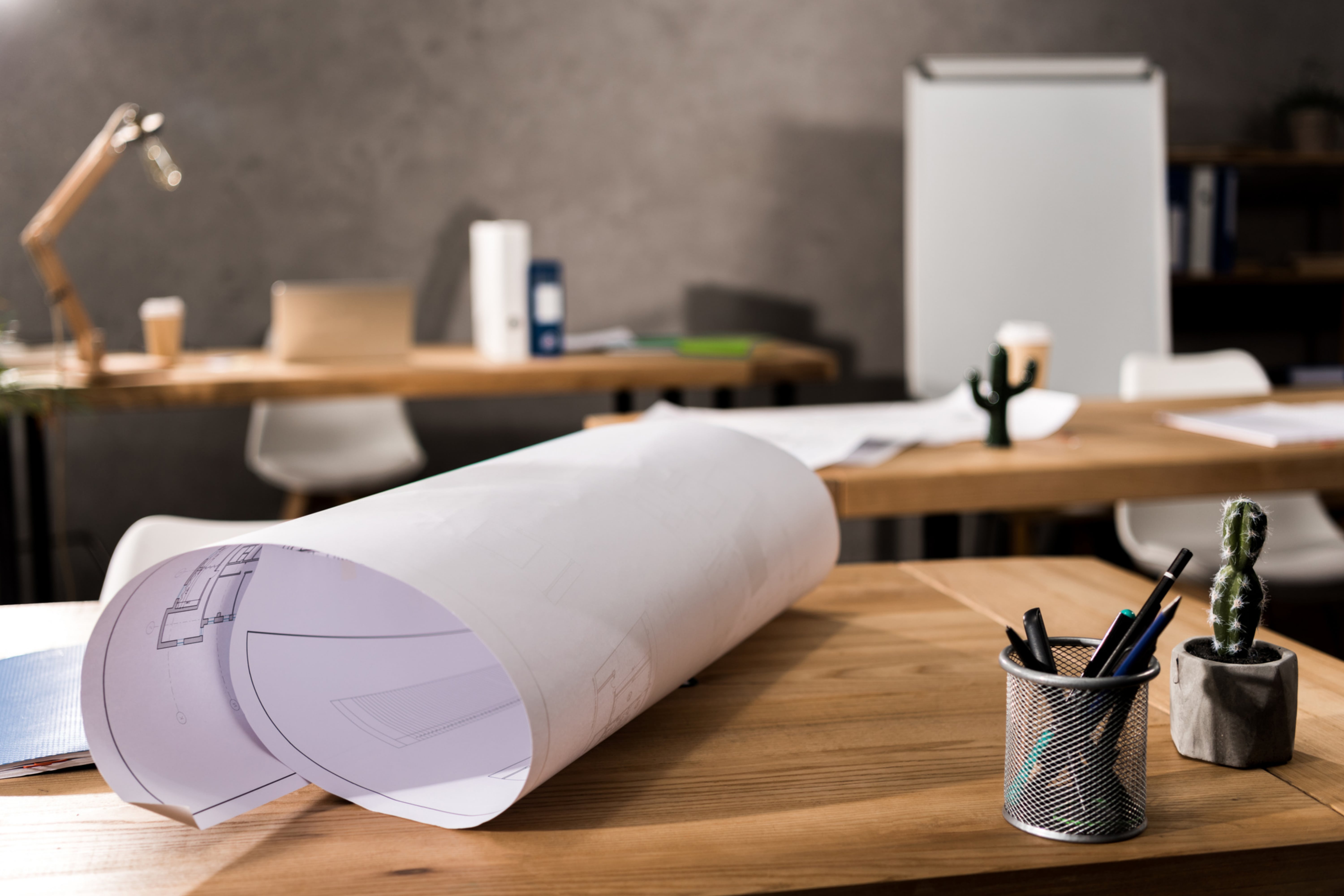 Final Thoughts
Becoming an interior designer can be a fulfilling and rewarding career. However, it requires a combination of not only creative flair and talent but also technical skills, as well as a thorough understanding of basic design principles.
Furthermore, it all starts and ends with the client. Cultivating strong client relationships is an essential component of becoming a successful interior designer. By understanding the needs of your clients and effectively communicating your design concepts, you can create spaces that exceed their expectations and leave a lasting impression.