If you have a metal roof you know how useful it is! It is perfect for areas with lots of trees since metal roofs shed leaves perfectly well. In addition, there is no other roof that can shed water the same well as a metal roof. However, metal roofs are susceptible to oxidation and rust.
And since a rusted roof doesn't look nice and attractive, painting it is a reasonable solution. So if you decide to refresh your roof, you might be wondering how to apply paint to a rusty metal roof correctly. This is exactly what we are going to explain today.
You will learn whether it is possible to paint such roofs and how to get the surface ready for a paint application if the metal is rusty. In addition, you will get a detailed step-by-step guide on how to paint a metal roof with rust on it.
Tips For Painting a Metal Roof With Rust
First of all, is it possible to paint a rusted metal roof at all?
Well, technically, you can slap a coat of paint onto the roof covered with rusty patches, but in this case, that paint will not last long. Rust is not the best thing to have on a surface that you want to paint. it will prevent paint from adhering to the metal properly, which will result in the paint peeling off very soon.
How to prep for painting a tin roof
Instead, you should get your roof ready for paint application. First, you need to remove as much of that rust as possible. Next, you need to prevent the corrosion from continuing to expand. The first goal can be achieved only by force manually.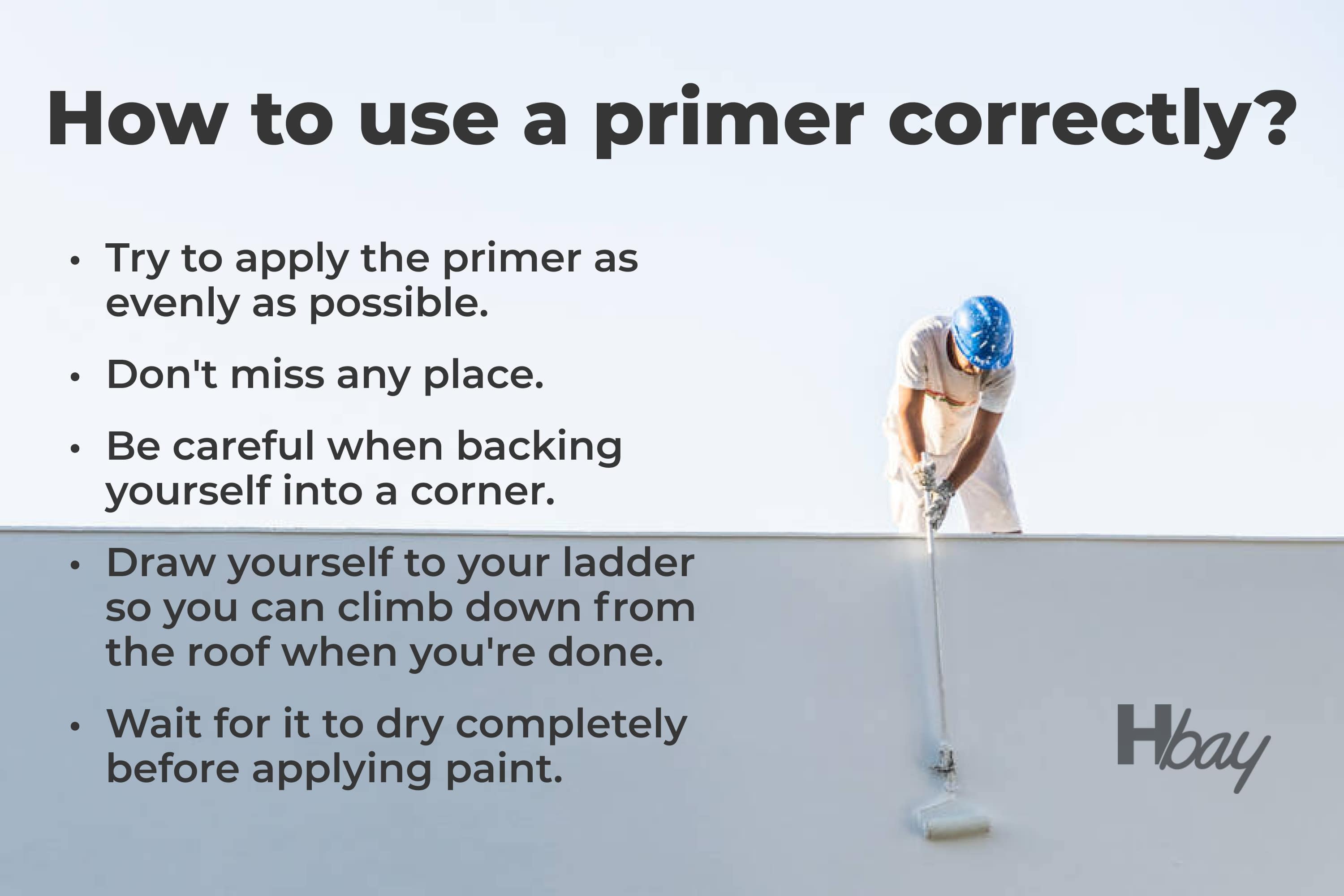 But for keeping the rust at bay and ensuring that it won't continue to eat through your newly painted roof, making it degrade the existing metal any further, you are going to use a special primer that contains a rust killer. After you coat your roof with the rust killer, the oxidation will no longer be able to grow and damage your roof.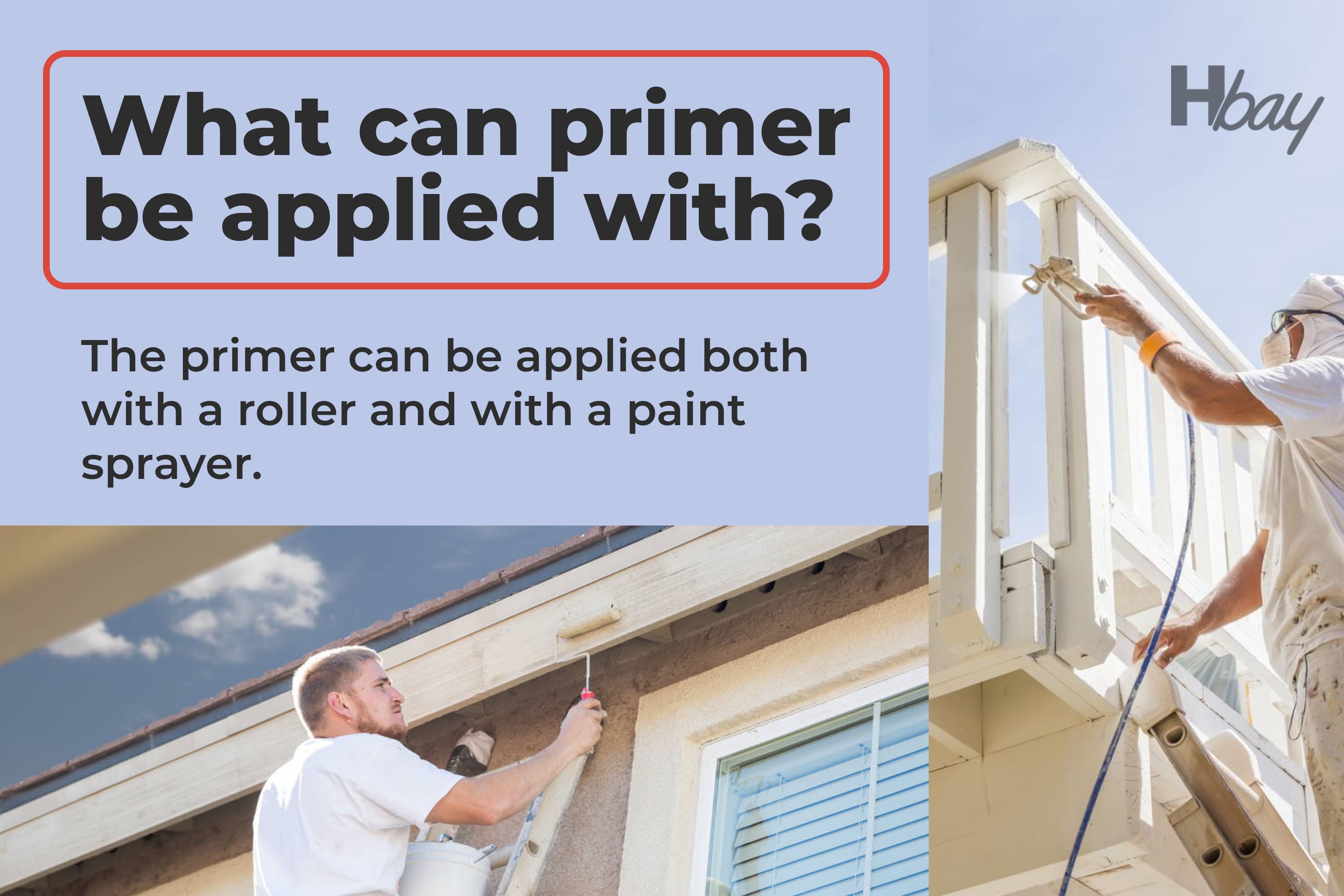 It may sound simple but if you have never done this before, you might definitely want to have some instructions you can follow. With their help, it will be easier for you to not make a mistake, besides, you will feel more confident should you paint a rusted roof fofr the first time. So grab a detailed step-by-step guide on how to paint a metal roof with rust on it!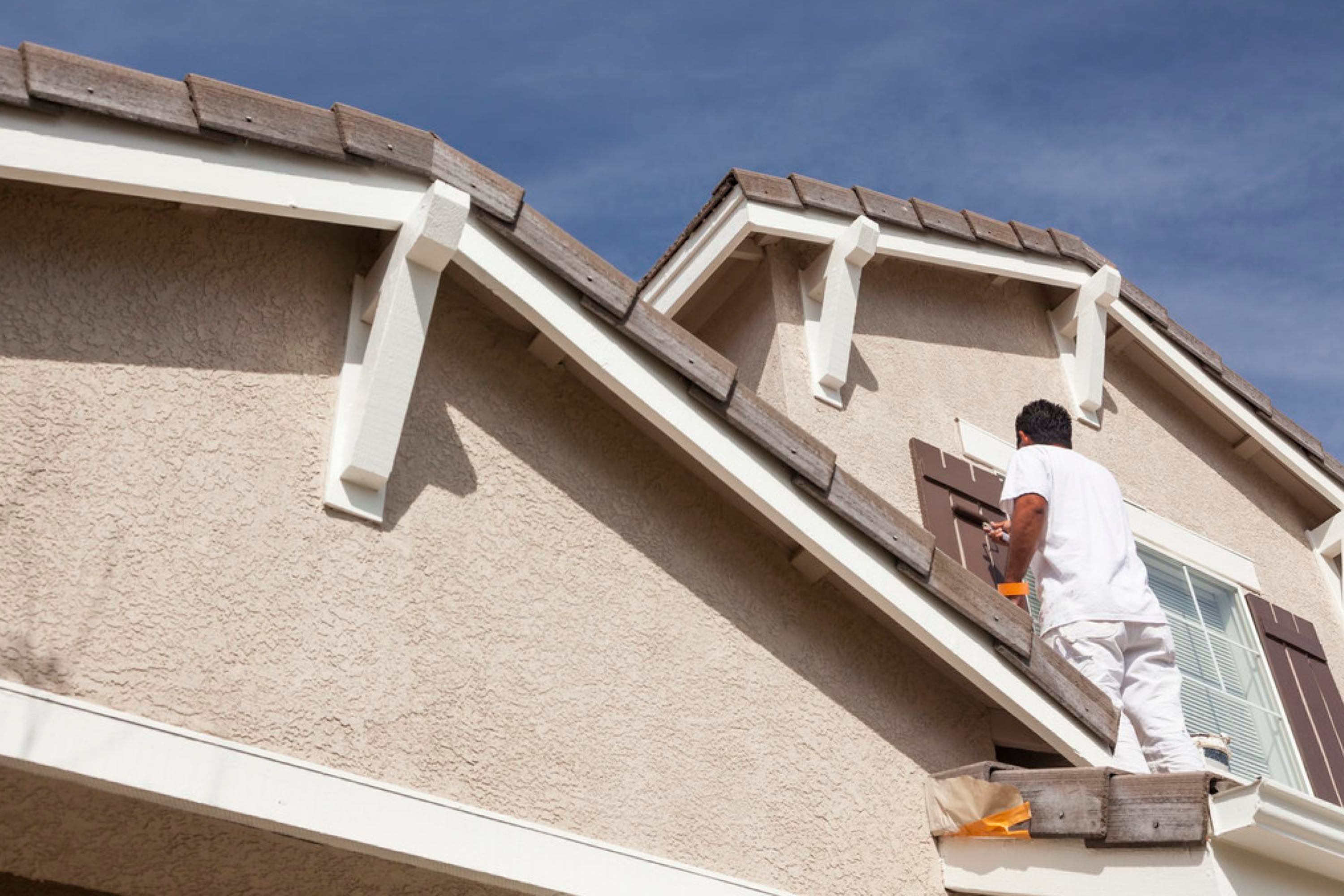 Remove Rust From a Metal Roof
If you have rust on your metal roof, that rust must be cleaned off. Be ready that removing the rust from your metal roof is not going to be easy! This process will take some physical work.
To do this, you can opt for one of the two major methods. The first method implies utilizing chemicals in order to neutralize the rust and weaken it so that it can then be removed with a scrub brush.
For the second method, you will need the help of a pressure washer. But long before you use either method, make sure that you have removed the largest flakes of rust from your roof with a dry scrub brush!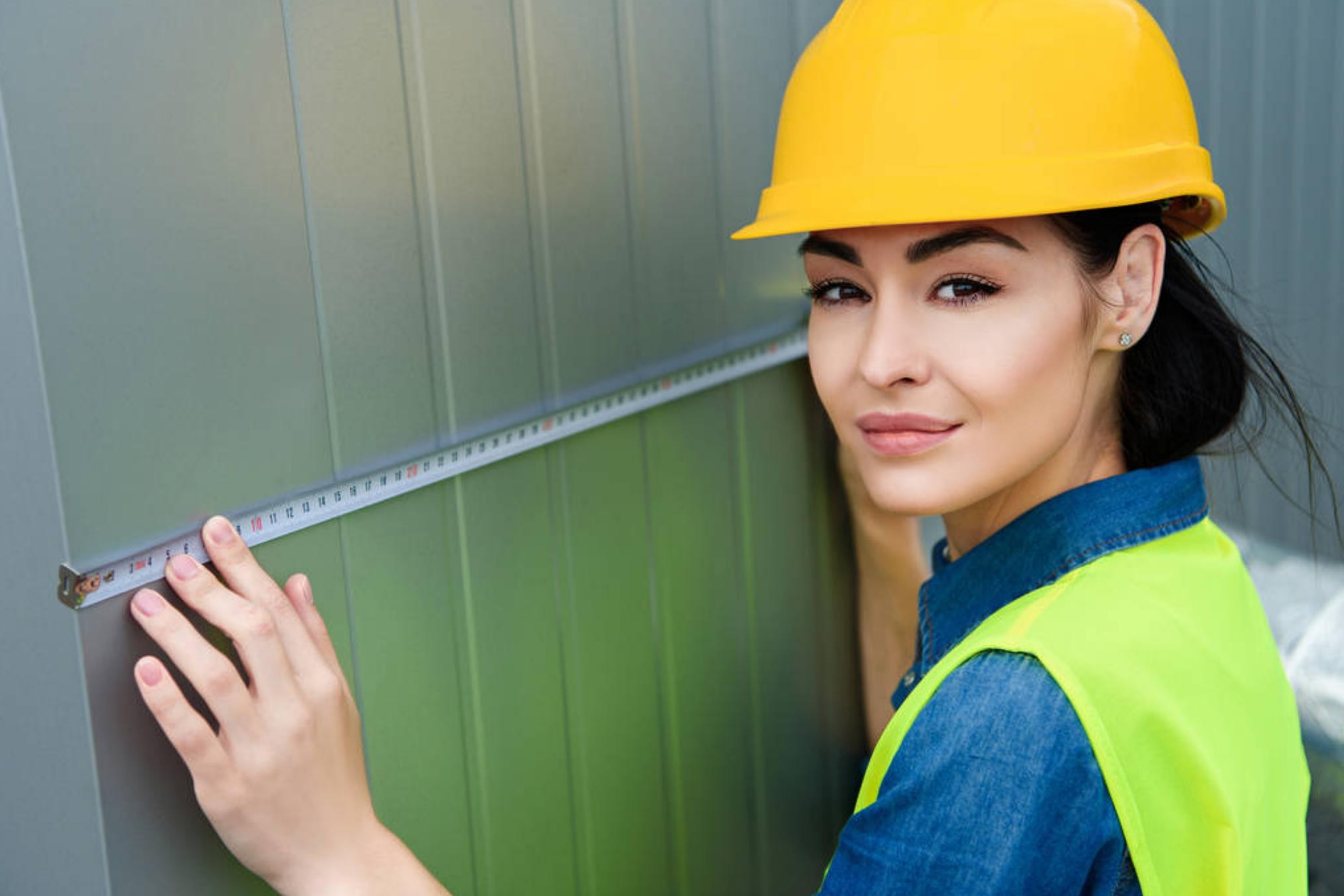 Wipe the Roof Down With Vinegar
As you might know, corrugated metal roofs are made with a galvanized coating which is needed for preventing corrosion. But this coating is exactly why the paint is going to need some help if you want it to stick.
So if you think about painting galvanized roofing that has rust on its surface, you need to neutralize the zinc with an acid. For this purpose, you will need to use white vinegar.
Why this product?
Well, for a few reasons:
It is completely natural
It is inexpensive
It is easy to find
Vinegar is completely harmless to you
Apply some of the white vinegar to a rag. Then, using the rag, wipe down the roof. There is no need for you to scrub hard, just lightly apply the vinegar to the entire roof. Be sure not to miss any areas!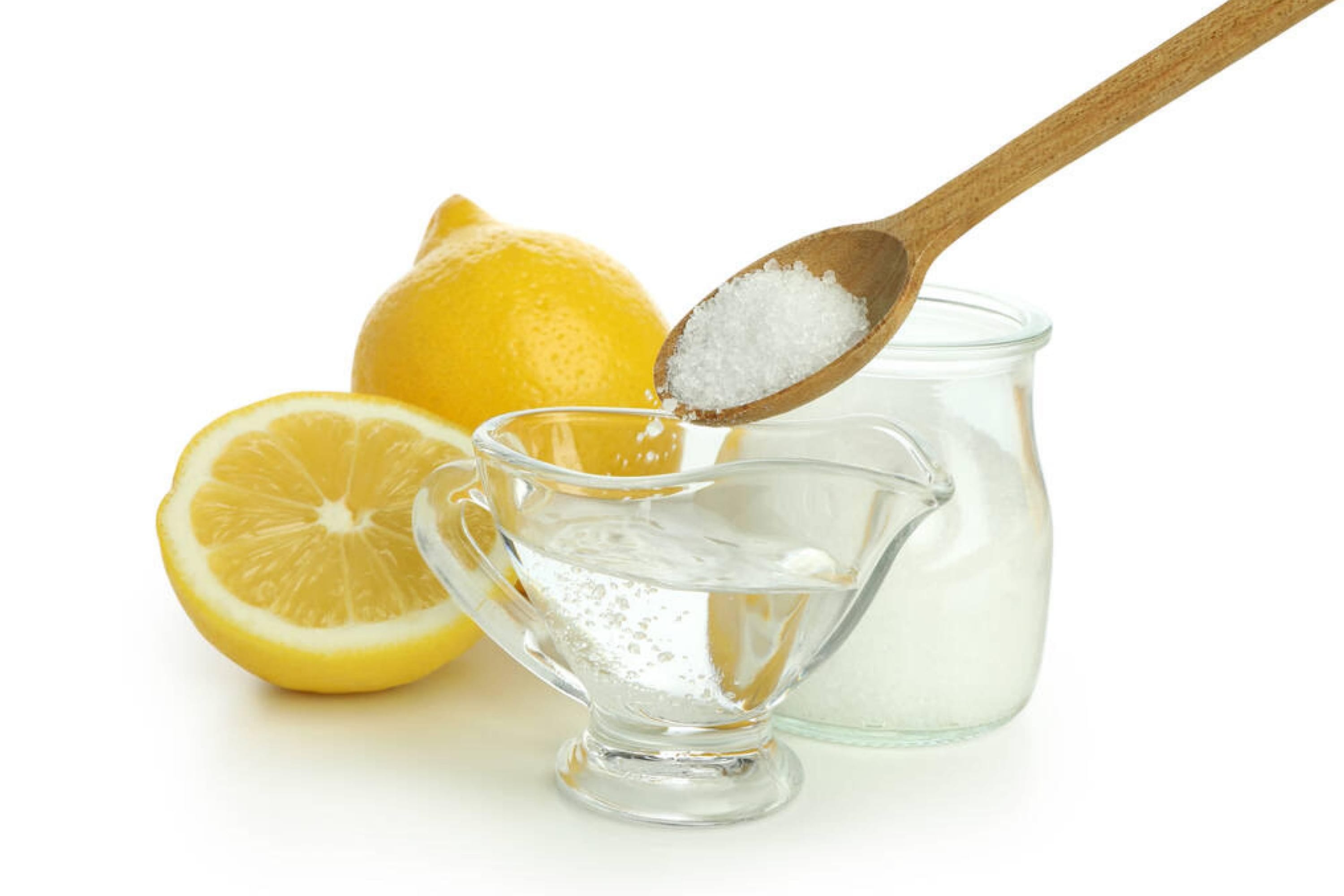 Now You Can Apply Primer
After you apply white vinegar, it should evaporate pretty quickly, so you won't have to wait long before you can start applying your primer. And this is the right moment for us to say: it all starts with the right primer.
Since you are dealing with an old, rusted metal surface, you need a primer that is going to stop that rust from continuing to grow and spreading, eating through the metal. Luckily, there are special formulas available on the market today that do precisely what you need. Such a primer will be able to turn your rusted old roof into a nice-looking surface that can be repainted.
You can apply the primer either with a roller or with a paint sprayer. Technically, you could even use a paintbrush or a spray can! But using those tools would be very time-consuming for painting an entire roof (unless the surface of your roof is very small!). Here are a few tips for you to keep in mind if you want your primer application to go smoothly:
Make sure to apply the primer as evenly as possible
Don't miss any spots
Be careful about painting yourself into a corner. Once you paint an area, you won't be able to walk on that area again!
Paint yourself towards your ladder so you can get back down from the roof when you are finished
Once the primer is applied, you will need to wait for it to fully cure before applying your paint
Speaking of primer drying and curing times, we recommend you check the can for specific instructions about how long this will take. See, different brands often have varying times for drying their product so you can never know how long you might have to wait. For most primers, you should be ready for paint within 24-48 hours.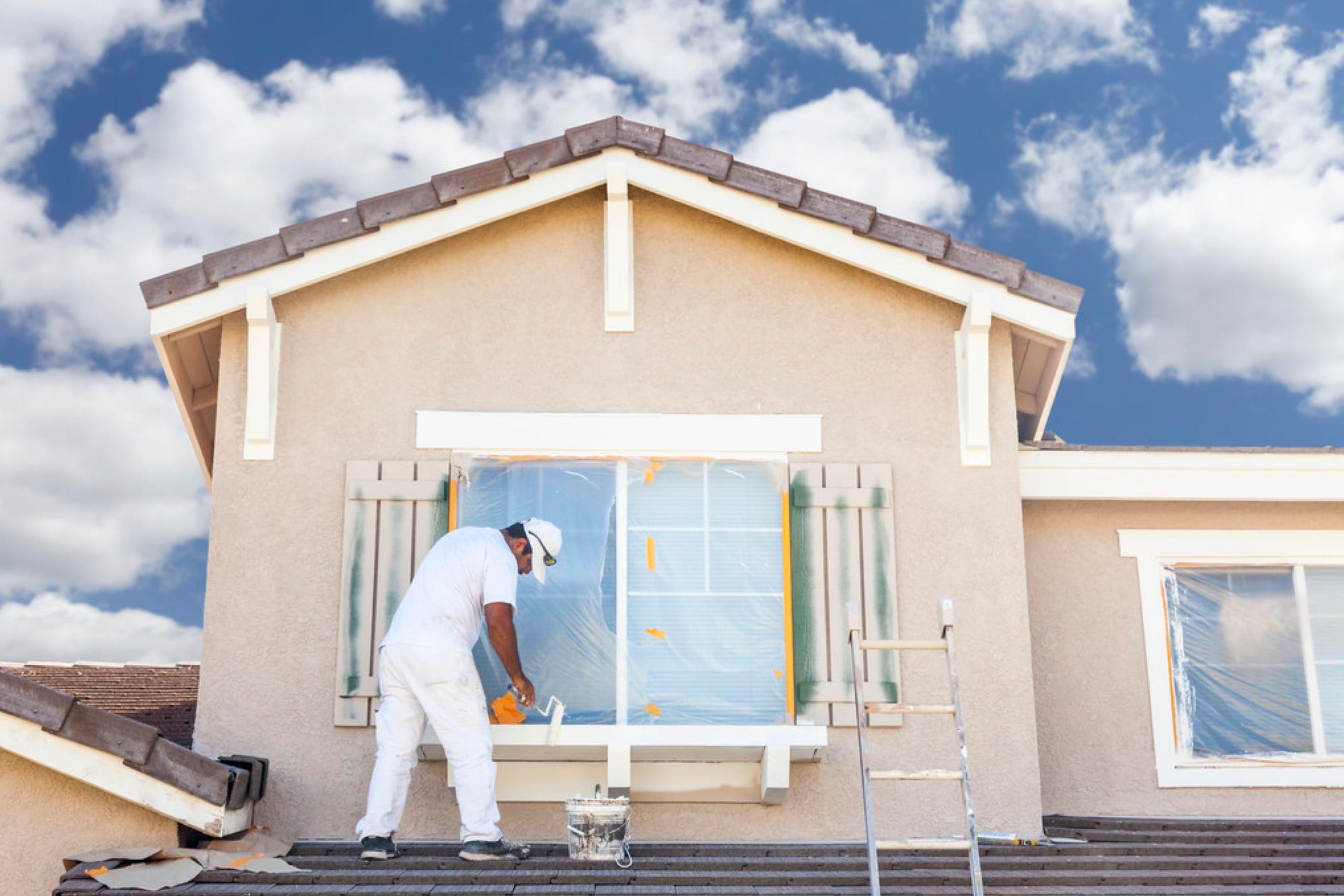 Paint Your Roof
After coating your rusted roof with the rust-killing primer, you can start painting it. For this purpose, you can use standard exterior paint since the roof is already primed. However, it is preferable to add another layer of protection and use rust-preventative paint. This type of paint comes with a protective finish that will make sure your roof doesn't need another paint job soon.
At this point, you need to be aware of an important notification! Check the weather before you paint the roof! If a storm comes in while your paint is wet, it is going to ruin all the hard work you are going to do.
And even worse, it will leave a massive mess that you will have to clean up afterward. So we recommend you save yourself some time and nerves and check the weather forecast before you begin any type of exterior paint job.
Also, you need to make sure the primer is completely cured before painting. If you try to apply paint while the primer isn't fully cured, it can result in the ruining of your paint job. As a result, you will be required to remove it all and restart it.
When your roof is fully ready for being painted, you can apply the paint the same way you applied the primer. Use a roller or a paint sprayer since they are the most efficient methods, but you are free to apply the paint using whatever tool you'd like.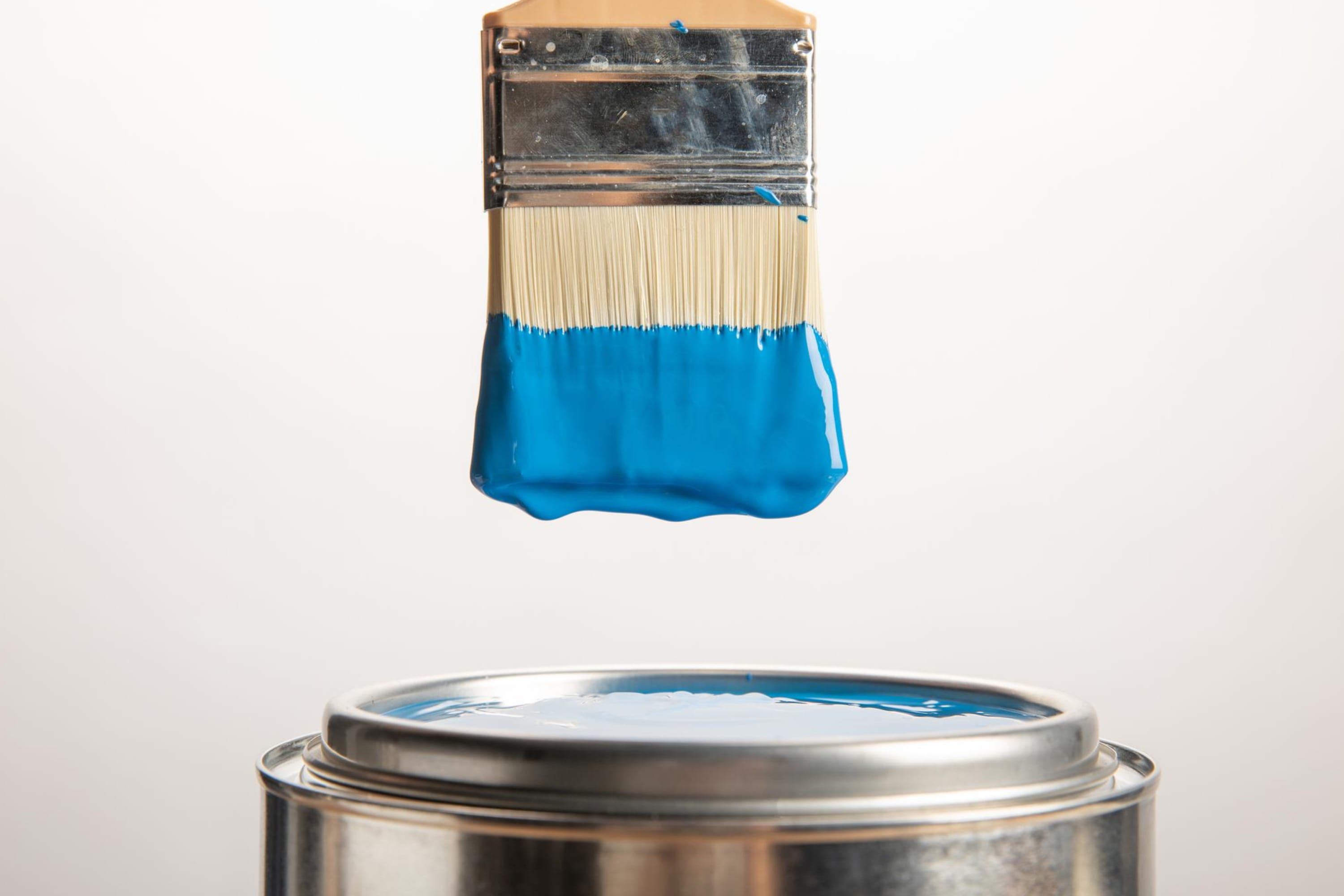 Apply the Final Coat
We want to note at once that the final coat is not mandatory! It is possible that your roof won't require any additional coats of paint. Anyway, it has already been covered with primer and protective enamel, so it is protected from the elements.
But we suggest you take a look at the finish of your roof closely. It can happen that you notice darker or lighter spots where the paint was applied more or less heavily. These spots can be particularly noticeable in the sunlight.
If you find a lot of these patchy areas, you will want to apply an additional coat of paint to make your roof look more aesthetically pleasing. Once it's dry, your once-rusted roof is now as good as new, and it might look even better than it did when first installed.
Like that, now you have a complete guide on how to prep your rusted metal roof for the painting procedure and how to apply the paint so that you end up with an even and smooth coating.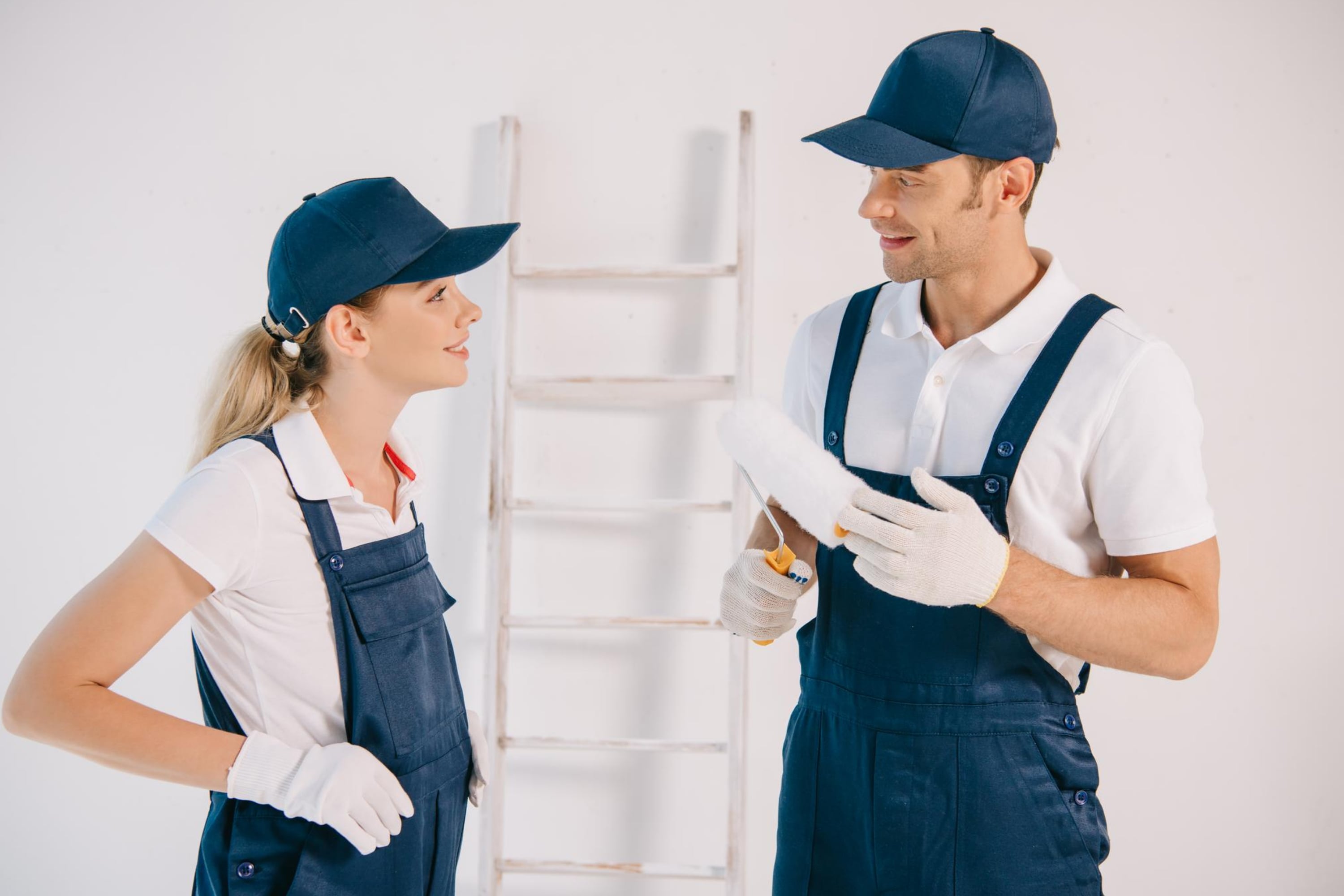 What Is the Best Primer To Use On Rusted Metal Roofs?
After you learned how to get your rusted metal roof ready for the painting procedure, some of you may be curious about the primer that will suit this process best of all.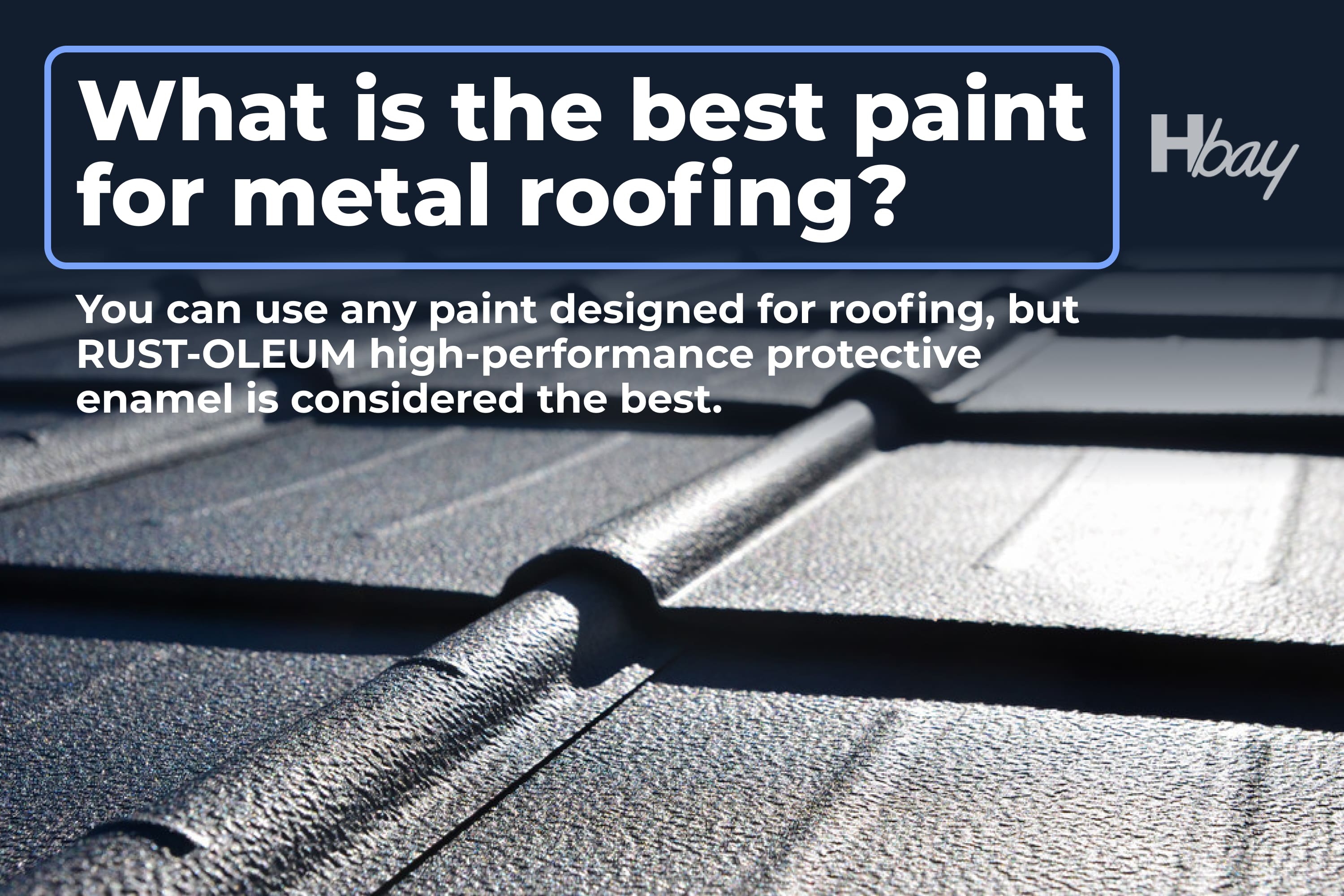 And since we mentioned that you should opt for a special primer that has anti-corrosion abilities, we want to tell you more about the optimal product you might want to use.
Rusty Metal Barn Roof Preparation…a couple of options…
Rust-Oleum High-Performance Rusty Metal Primer
There are quite a few good products on the market, but this one is considered to be one of the best available. Its formula is made specifically for rusted metal surfaces and it stops rust right where it is! Like that, the rust will not be able to continue spreading and ruin your newly painted roof you worked so hard on.
And since Rust-Oleum is one of the biggest and most respected brand names in metal painting, particularly rusty metal, you can be sure that the product you use will do its best. Besides, it is very easy to apply since this particular primer adheres well and goes on easily and smoothly.
In addition, this formula comes as a liquid instead of a spray. It means you can easily use it to cover your entire roof! And finally, here is another cool benefit of this product: this primer dries pretty quickly and will be ready for a coat of paint the day after you apply it.
So here it is: now you know all about painting rusted roofs. We told you that your roof can be painted even if it has rust on it. Also, you learned how you should get the roof ready for the upcoming painting session. In addition, now you have a complete and step-by-step guide on paint application to this kind of surface.
Moreover, we told you what primer would be best to use for this kind of job. With all that in mind, now you will be able to clean and paint a roof that has been covered with rust for years!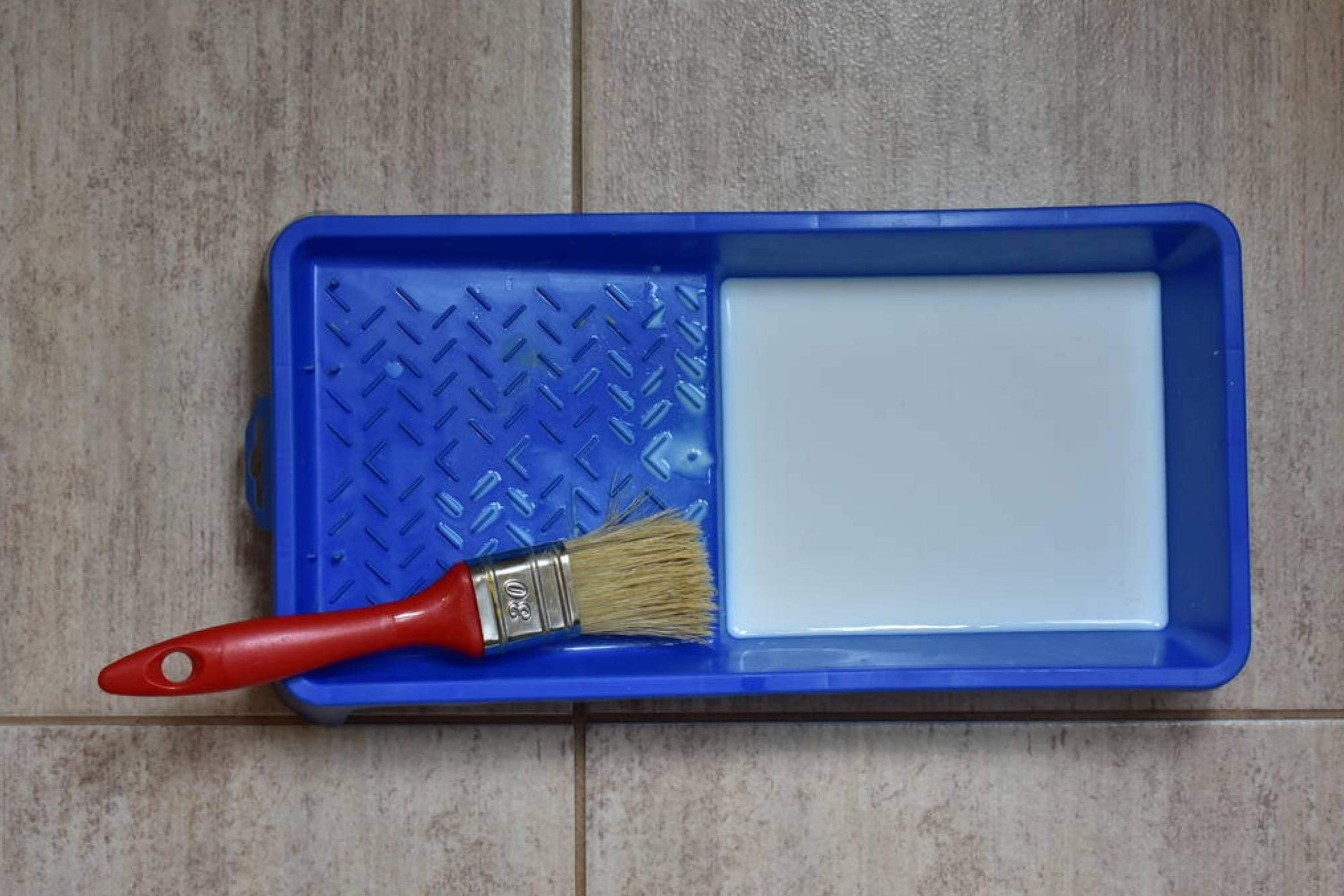 Frequently Asked Questions
⭐What is the best paint for metal roof?
You can use any paint that is designed for roof application but the Rust-Oleum High-Performance Protective Enamel is considered to be the best one.
⭐How much does metal roof rust treatment cost?
It depends on what tools you use for that. There is no fixed price but the cheapest option is to use a scrub brush and vinegar for the rust removal.
⭐Can you paint tin roof?
Yes, you can. Just make sure you prep all the necessary tools. Plus, use the right paint which is acrylic latex paint.