If you are fond of handmade projects and different crafts, you probably have already tried making paper mache objects. This is a simple technique that allows you to make beautiful pieces and figurines that can decorate your home.
However, most beginning craftsmen tend to face the same obstacle on the way to perfecting paper mache masterpieces. What paints are best to use for painting paper mache? This question leave folks restless!
In this article, we will tell you what kinds of paint to use on paper mache and what paints for paper mache are better than others. Also, you will learn why certain paint types are better than others, and what distinctive features each of them has.
Moreover, we will explain how to get ready for painting your paper mache item and share a few helpful tips that will allow you to master your crafting skills!
Best Paint For Paper Mache
What kind of paint is best to use on paper mache? This is a common question that comes from rookie DIYers. When it comes to paper mache, it is highly recommended to use either acrylic paint or poster paint. Both are water-based, non-toxic, and easy to apply. However, you should note that some acrylics may contain harmful chemicals, so be careful and read the label attentively when choosing what paint to buy!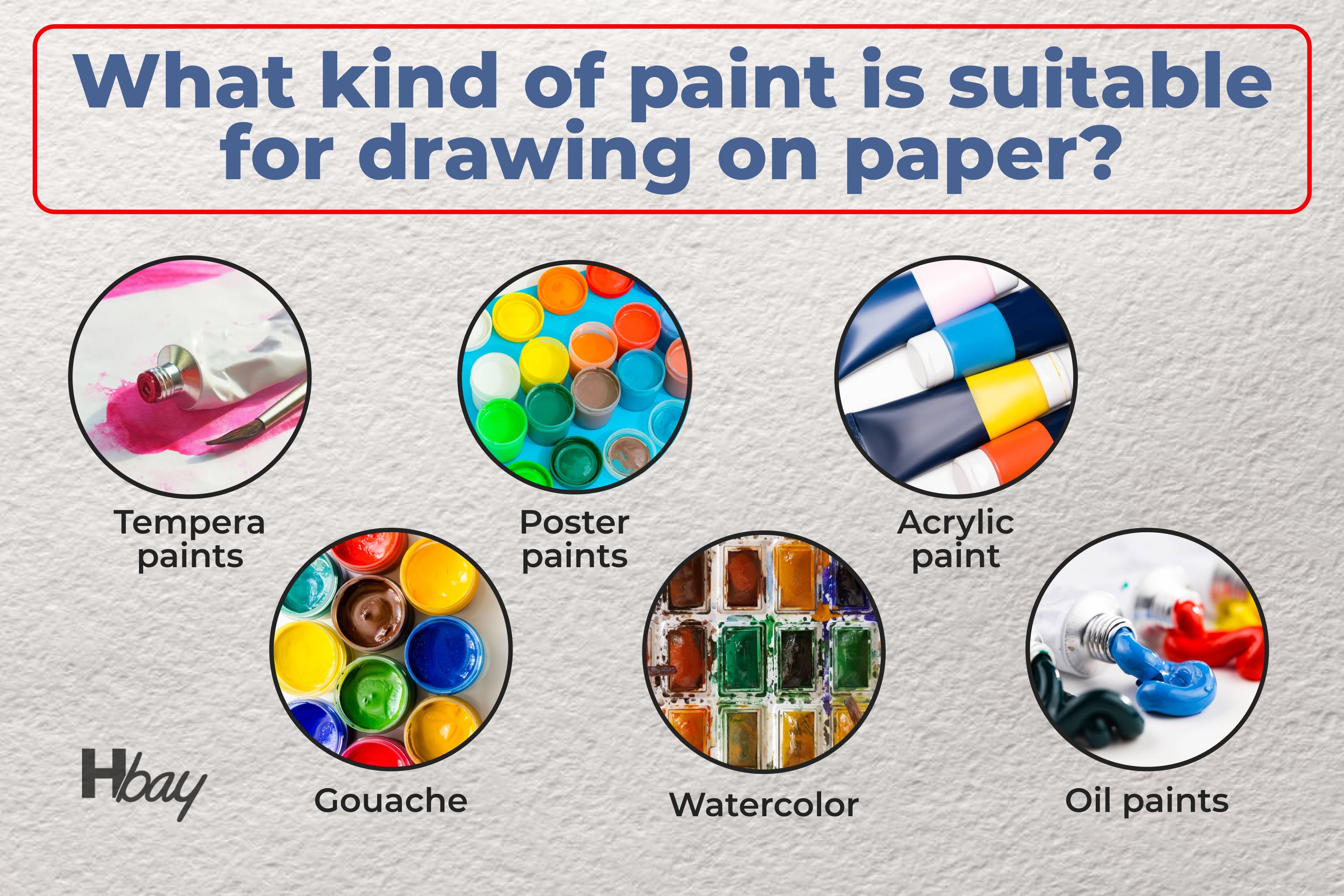 What other benefits do these paints have?
Both acrylic and poster paint dries matte, and they remain flexible when they dry completely. This feature allows you to avoid cracks and wrinkles that might spoil the whole work!
The Best Paint to Use for Paper Mache
Generally, acrylic paints are a bit more popular among craftsmen because they are easier to use than poster paint, and they are usually cheaper and widely spread too. Acrylic Paint can also be mixed and diluted with water if necessary. This is why it is considered better and is widely recommended by professional DIYers.
Poster paint, on the other hand, needs fewer layers than acrylic, but it is more expensive and a little harder to find in stores. However, it doesn't mean you must limit yourself to these two kinds of paint! If you feel confident enough and want to try other textures and effects on your paper mache item, you can use any kind of paint that is suitable for being used on paper:
Oil paints
Watercolors
Gouache
Poster paints
Tempera paints
Acrylic paint
But if you are looking for paint that remains flexible after it dries and has a matte finish, the two best paint options for your projects will be tempera and acrylic. They are available in many colors. Besides, these paints also provide decent flexibility after they dry. As a result, it helps you avoid cracking or peeling.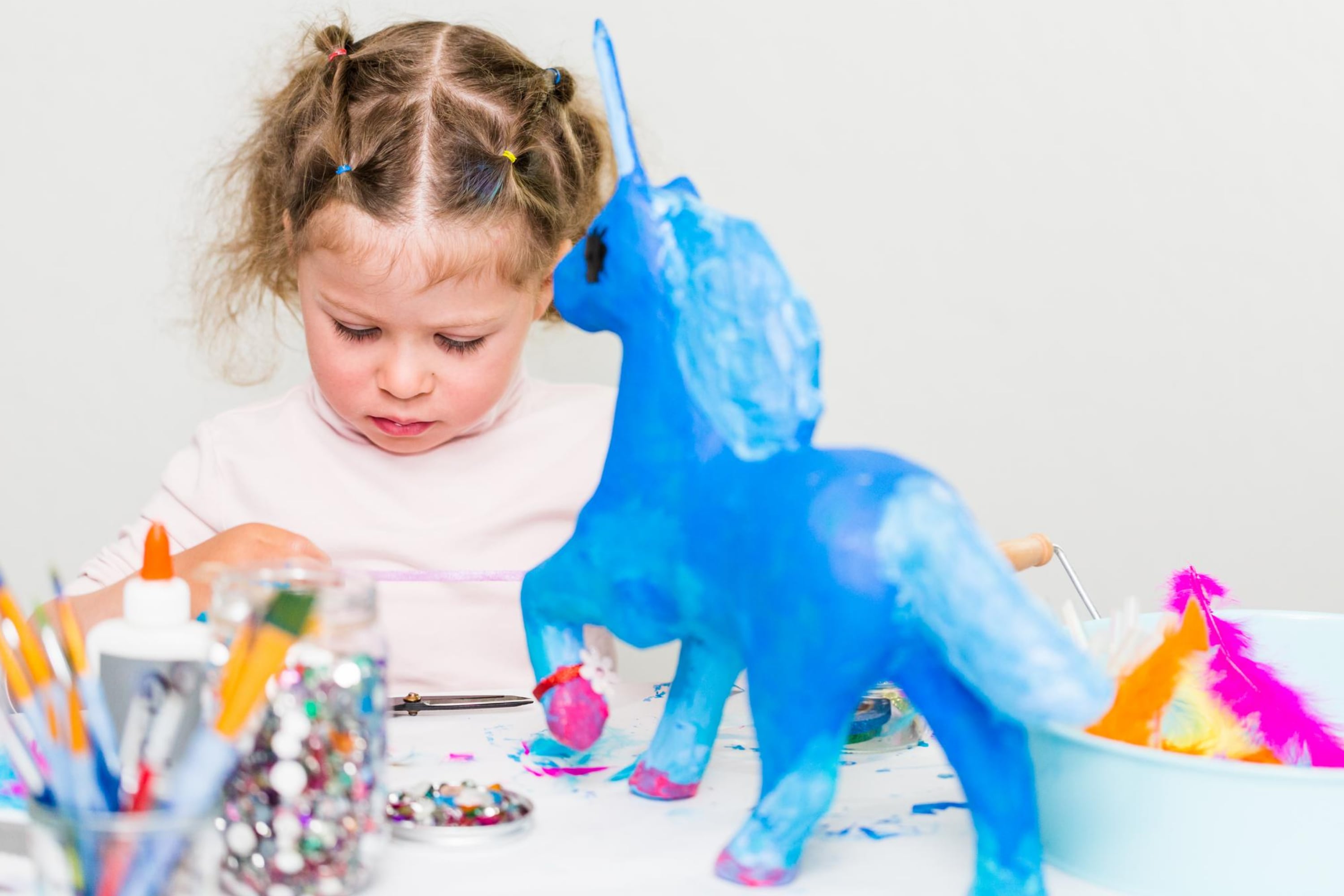 Pros And Cons Of Three Most Popular Paints For Paper Mache
As we have already said, tempera, acrylic, and poster paints are the best paint options for paper mache projects if you want them colored. However, these paints do have certain distinctions that you should be aware of before you start using them!
Of course, this is just a general overview of the basic benefits and specific features of these paints, but at least, now you have a better understanding of their nature.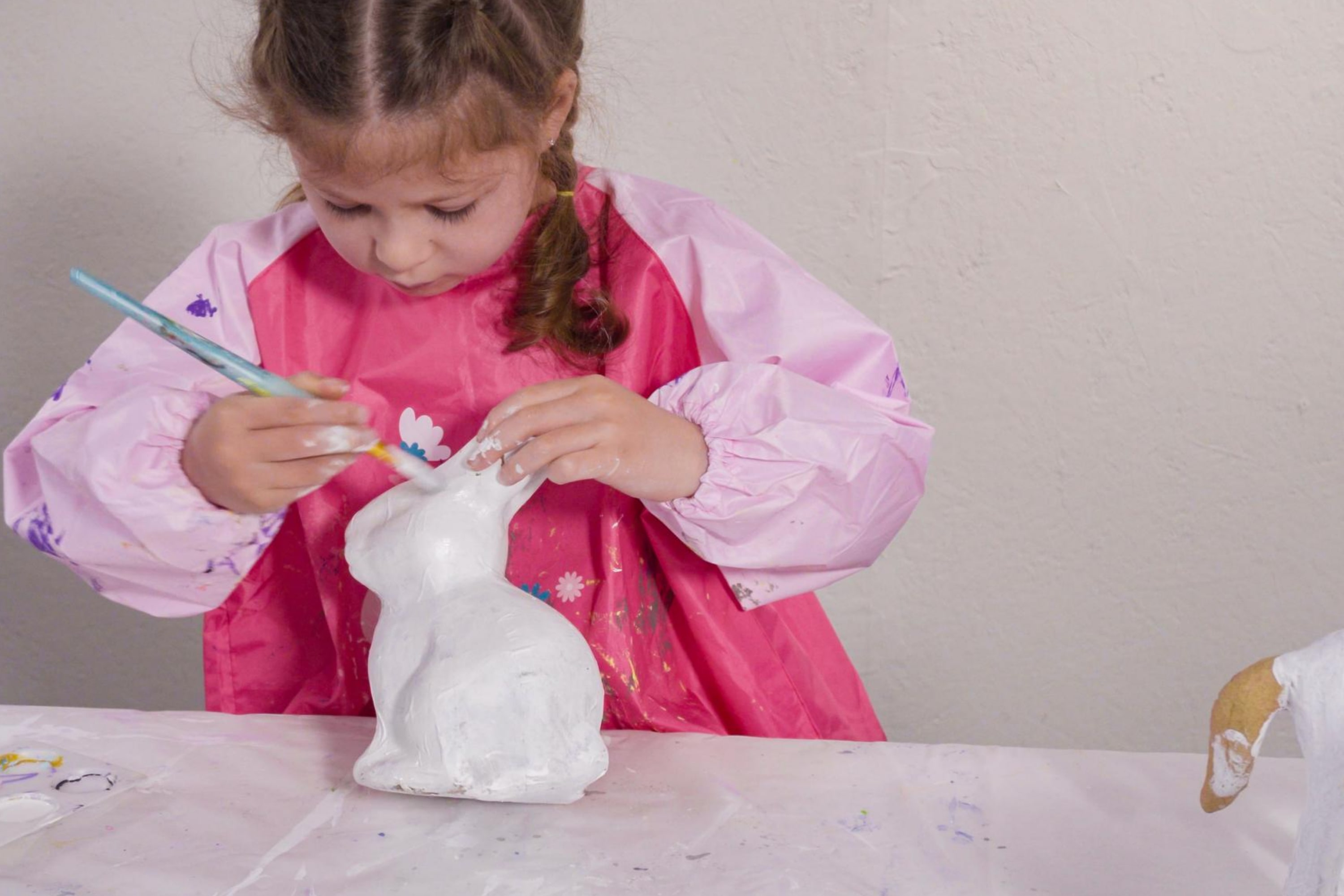 How to Seal Paper Mache Before Painting?
Usually, you don't need to seal your paper mache projects if they are correctly made and have no curves, wrinkles, or other imperfections that make the surface of the item uneven. The best thing about paper mache items is that you can simply paint them straight away without the need to prepare the surface beforehand!
But if there are any uneven parts or wrinkled areas on the surface of the project after you finish it, then those imperfections will be visible even after you paint over them! In this case, sealing your paper mache piece is a must.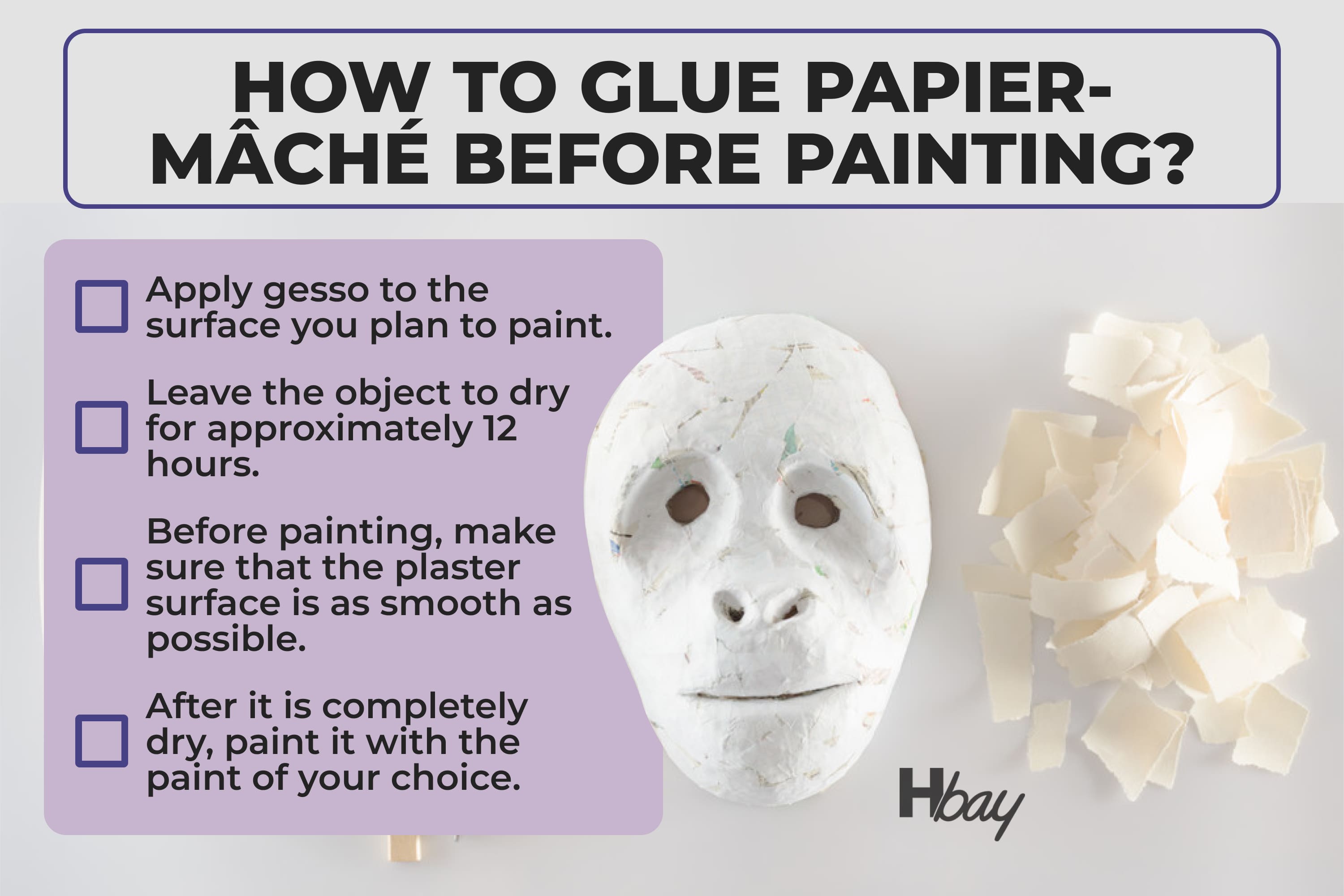 For preparing your paper mache project for painting and hiding any flaws, we would recommend using gesso. Gesso is perfect for preparing almost any surface before painting it, especially if you are using acrylic paints. The way of application is extremely simple:
Apply the gesso on the surface that you plan to paint
Leave the object to dry for about 12 hours
Before painting your piece, make sure that the surface of the gesso is as smooth as possible
After it is completely dry, paint on top of it with the paint of your choice
Gesso is also a good thing to use because you could add some texture to it before letting it dry. Like this, you could add some more detail to your project to make it more unique and custom.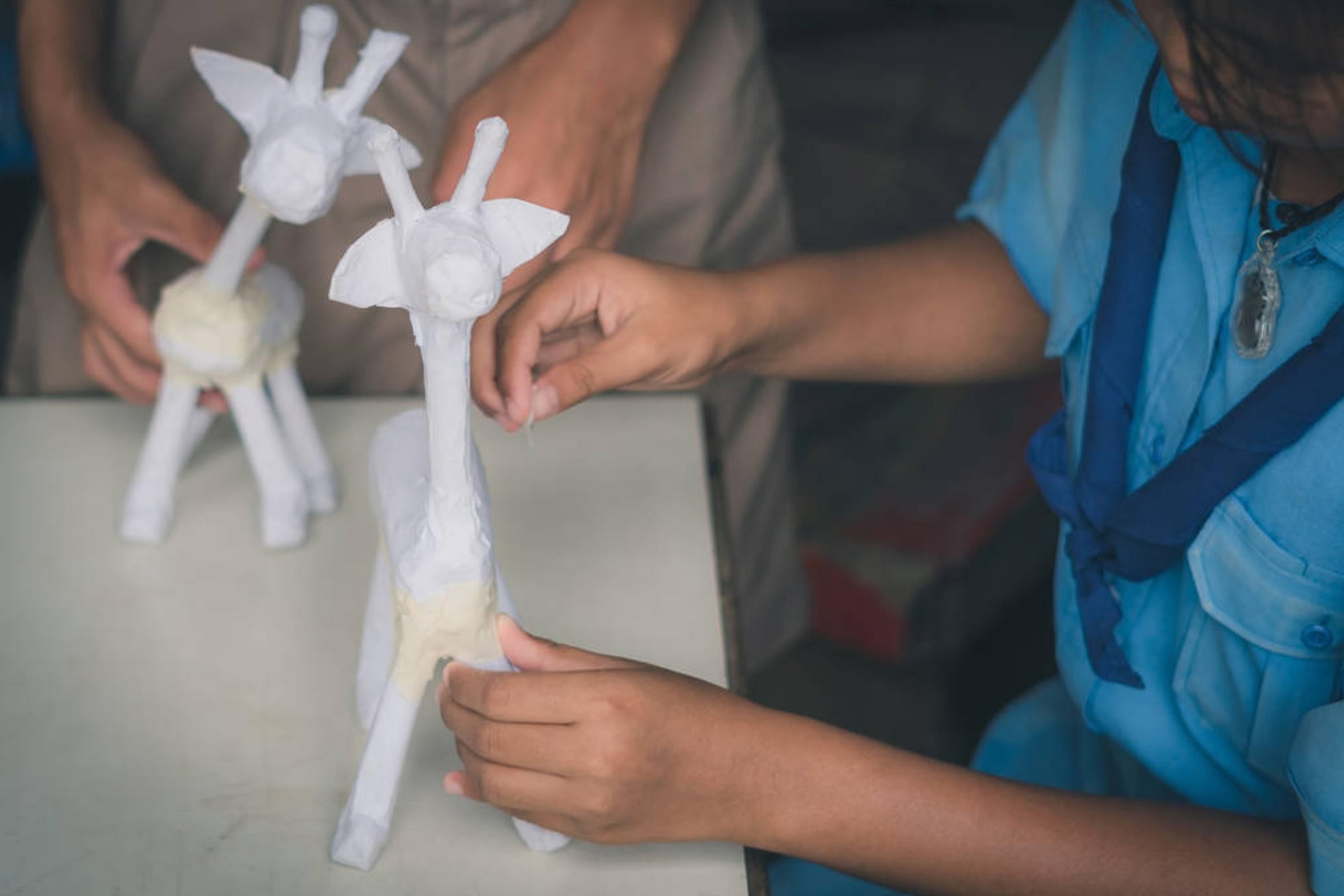 Can You Spray Paint on Paper Mache?
Not all of us want to waste time on painting fine pieces made of paper mache with a brush! It is quite tedious work that takes time and effort. Besides, it also requires a lot of patience and accuracy.
This is the reason why people wonder whether spray-painting paper mache is possible. The answer is yes. If you want to, you can spray paint your paper mache item. However, there are several nuances that you need to keep in mind if you don't want to ruin your hard work!
You may have to prime the surface of your paper mache project before you can paint it properly.
Don´t use a varnish color because it will be tricky when completely dry. This may lead to potential cracks later on.
Use acrylic spray paint to paint your paper mache project. It will work best and won´t dry hard.
As an option, you can also use an airbrush for painting your paper mache piece.
With these tips in mind, you will be able to spray paint your paper mache project as finely as possible, ensuring an even and flawless coverage and an excellent color!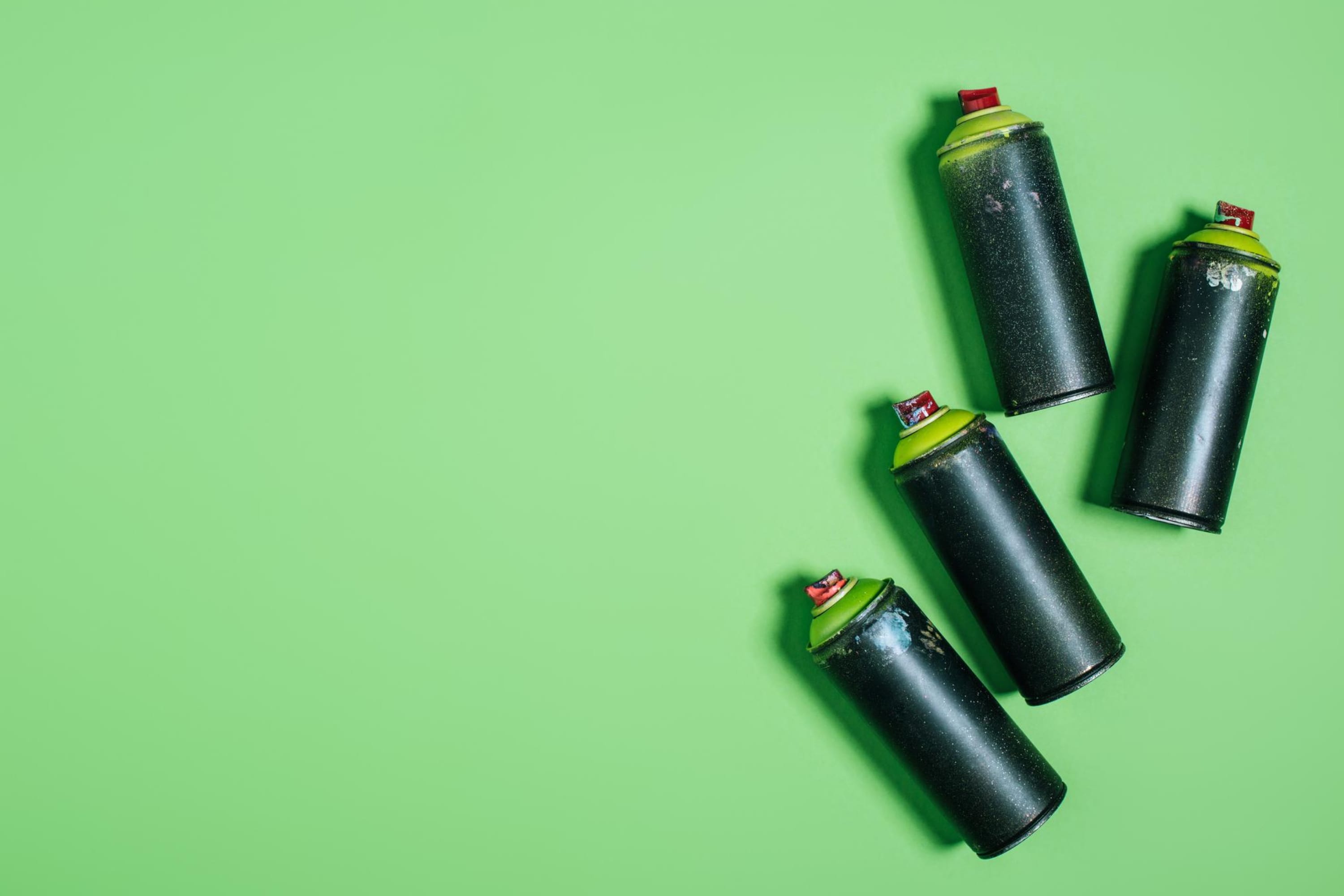 Do I Need to Seal My Paper Mache After Painting It?
When your paper mache piece is finally ready and painted, you may want to know whether sealing it is mandatory. We would strongly recommend sealing your paint job after you are done regardless of the paint you used to color your project. You should anyway seal it afterward.
If you don´t apply sealant, then the color of the paint will eventually fade and your beautiful paper mache piece will get dull after some time! In addition, the paint can change its color after a while, especially if it is always exposed to sun or artificial light. Luckily, you can avoid that by sealing your projects after you are done painting.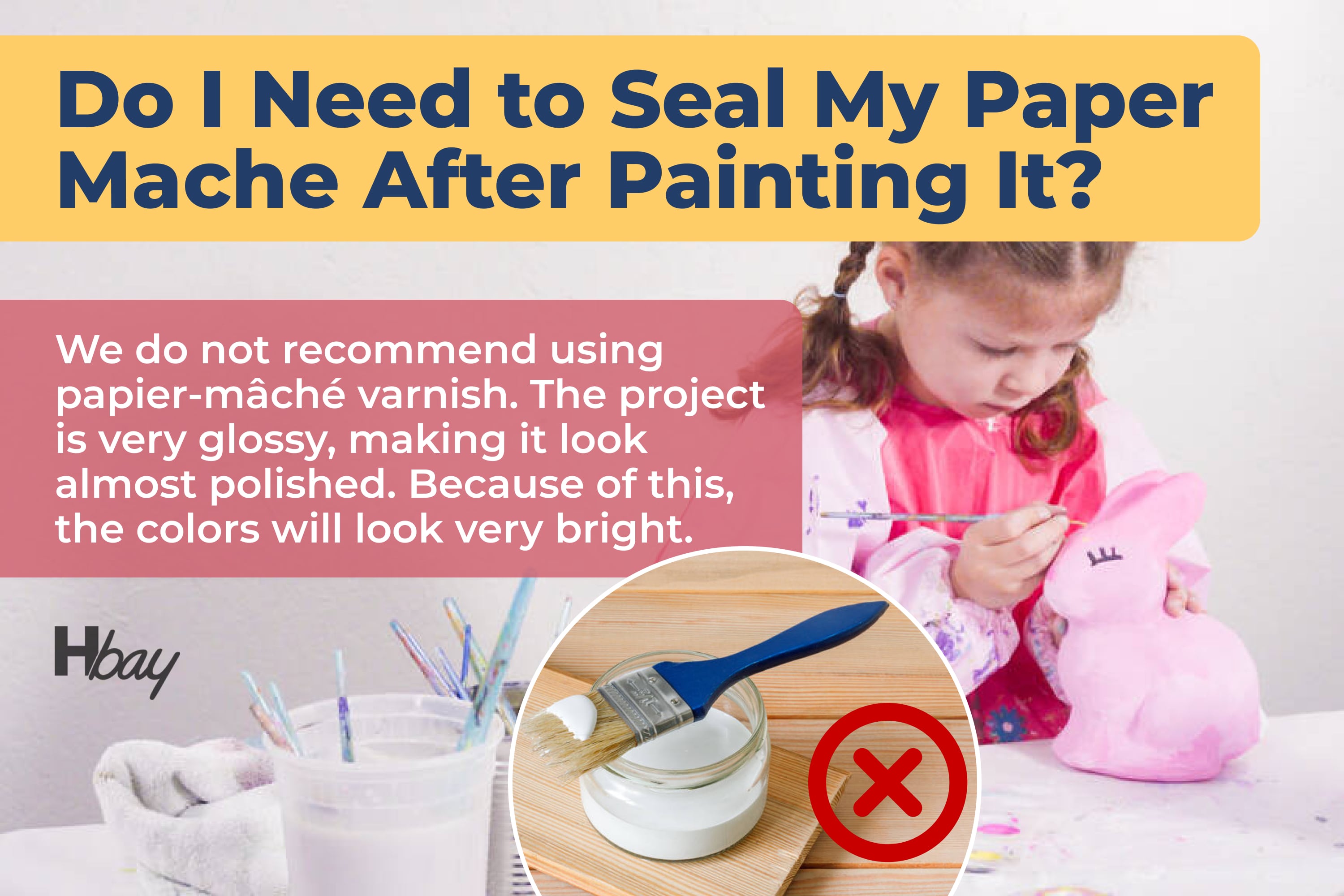 We would suggest using varnish or acrylic sealer to seal the paint. Varnish will provide a clear coat that will dry hard, protecting your paper mache project really well. However, note that varnish comes with one big downside! It will make the surface of your project very glossy, making it look almost polished. Because of that, the colors will look very bright. For some projects, this can be an advantage, but usually, you will want a matte finish.
This is why acrylic sealer is the best solution for almost any paper mache project that has been painted with acrylic paints. Unlike varnish, it dries matte and does not create a glossy finish with a hard crust.
How to Use Acrylic Sealer On Paper Mache Projects?
If you decide to seal your paper mache piece, you can either use a spray for applying the sealer, or you can apply it with a regular brush (only use the new and clean one!). The only downside to using a brush is that the brushmarks might be visible after the sealer dries. In most cases, these marks are pretty hard to notice, but If you want to avoid them completely, then you should use a spray sealer.
To apply the sealer, start by cleaning the surface of your paper mache project. You need to remove any dust, debris, or other particles before you start sealing it! Then, after the item is clean, you can start sealing it.
If you are using a regular sealer, simply apply a thin layer of it to your project. If you feel that it wasn´t enough, then it's ok to add an additional layer after the first one has dried. Make sure you don't rush, otherwise, the first layer doesn't get dry enough, causing the sealer to distort and ruin the appearance of the piece!
If you are using a spray sealer, then you should dust the surface carefully until it is covered with the sealer completely. After the first layer is applied and dries, check the item for any spots that you may have missed and add another layer on top of the first one.
Remember that sealing your project will not only protect it from damage. It will also ensure the colors remain bright and vivid longer!
How to Smooth Paper Mache Before Painting?
If you use flour and water paste to make your paper mache, you may notice tiny bumps or uneven sections on the surface of the dried paste. Those should be smoothed, otherwise, painting this item could be rather complicated! Luckily, the edges and rough strips can be easily smoothed.
Adding Paper Strips And Paste to Paper Mache
It is essential to keep in mind that you should smooth out the uneven surface of your paper mache piece before adding the paint! You can do it by sanding and priming. For that, you will typically need 150 – 220 fine-grit sandpaper and a primer for acrylic paint, such as Gesso. Here are the materials you need:
Fine-grit sandpaper
Paintbrush
Gesso
Now let's see in more detail how this should be done correctly.
Sanding Your Paper Mache Piece
To smooth out the surface of your paper mache masterpiece, rub the object with fine-grit sandpaper to remove bumps. Don't rush and work slowly and patiently! And remember to clean the surface of your paper mache piece of any dust or debris left after sanding before you start priming and painting! Any dust can be easily removed with a clean and dry towel.
Applying the Primer
As we have already mentioned above, Gesso is ideal for priming nearly any surface before painting with acrylics. Gesso works by creating a protective barrier between the paint and your paper mache piece. Besides, Gesso can be purchased from any craft store, which makes it a very affordable and no-trouble option!
To use Gesso, follow these steps:
Cover the entire surface that will be painted with Gesso.
Make sure you get in all the corners and crevices!
Ensure the top layer of Gesso is as smooth as possible
After the first layer, allow the Gesso to dry
Add more layers if needed
Allow it to dry for around 12 hours before painting.
If you want to create some textures on the surface of your paper mache piece, Gesso can also help you out with that!
So, now you know what types of paint should be used if you want to color your paper mache project. You learned why certain paint types are better than others and how to get the surface of the paper mache piece ready for paint application correctly.
With such a detailed guide and all the tips and life hacks we shared, you will easily achieve flawless coverage and beautiful colors on your paper mache project, even if it's your very first one!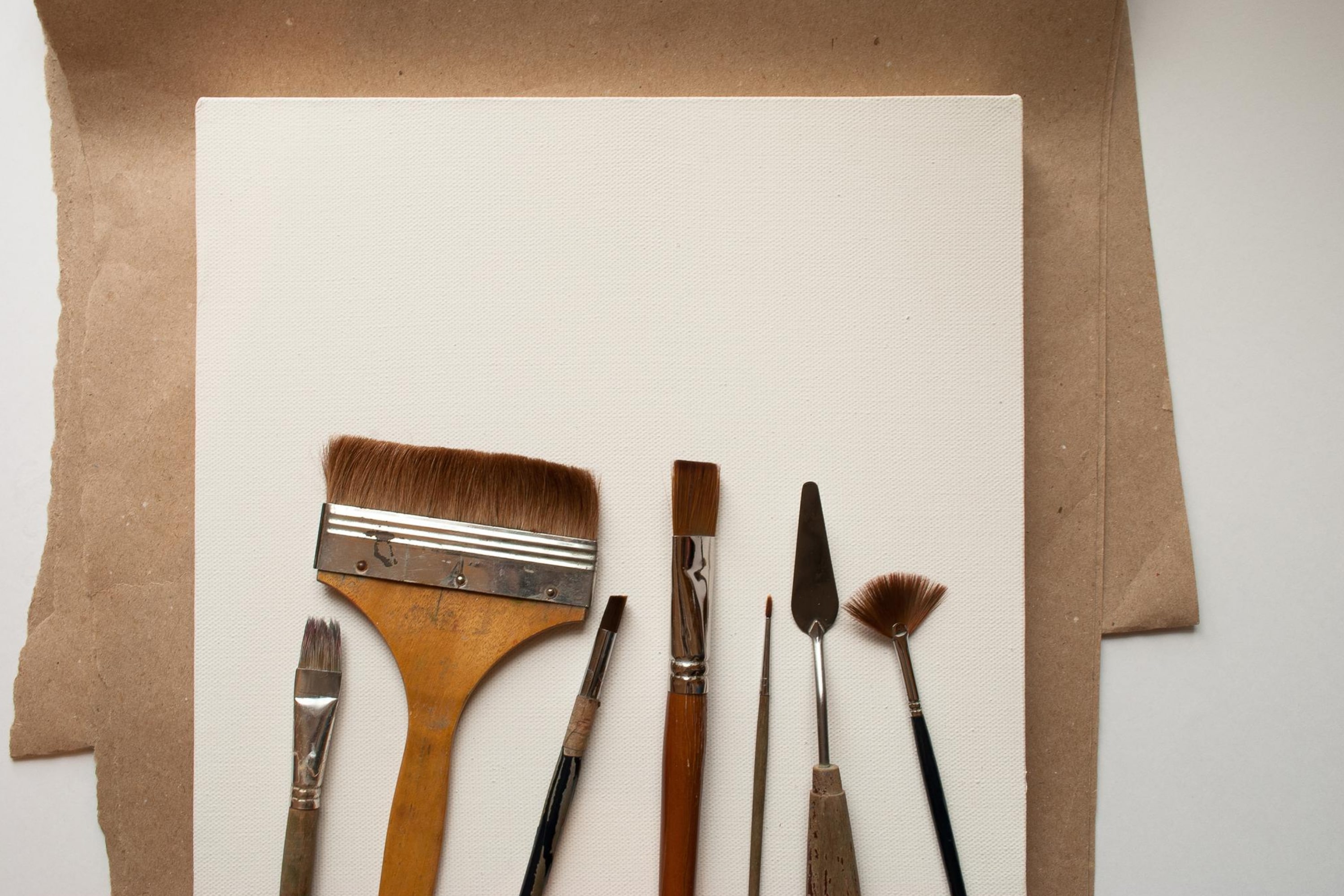 Frequently Asked Questions
⭐Can you paint paper mache?
Yes, paper mache is very easy to paint! It's as easy as painting on paper.
⭐Can you spray paint paper mache?
Yes, you can, but ensure you don't apply the paint too thickly! It can damage the item!
⭐Can you sand your paper mache project?
You can sand a paper mache to remove wrinkles or uneven surfaces. You could also create a different texture altogether.