Painting the exterior of a house is nothing like painting the interior. It requires dry and sunny weather conditions to finish the task successfully.
Typically, the best time of year to paint the exterior of your house is during the spring or fall. But since humidity is another element that could affect the process, the ideal time to paint your house's exterior may vary depending on where you live.
So, here we talk about a few crucial factors regarding the timing to paint your home's exterior. If you are truly serious about exterior painting, don't overlook these suggestions for the best outcomes.
3 Signs to Determine the Best Time to Paint Your Home's Exterior
As mentioned, timing is everything when it comes to painting your home's exterior. You will need the perfect time and weather conditions to complete this job quickly.
When is the Best Time to Paint your House Exterior Surface | Exterior House Paint | Painting
But how to determine the right time?
Here are three signs to consider:
Temperature: You'll want to avoid painting when it is too hot or cold outside. The paint will not adhere well in extreme temperatures.
Fifty to eighty-five degrees Fahrenheit is the optimum temperature for painting.
Sunlight: If the paint is overexposed to direct sunshine, it may dry too quickly, giving it an uneven finish.
Conversely, insufficient sunlight can prevent the color from drying properly, which can cause it to peel or flake off over time.
Therefore, try to paint in the fall or spring when the sun isn't at its brightest
Weather: Try to pick a time when the weather is relatively consistent to avoid rain or snow ruining your paint job. Aim for a week or two with little chance of precipitation.
In addition to paying close attention to the timing, it's also crucial to pick the right exterior paint for the task. After all, the type of paint you use significantly impacts how well it lasts.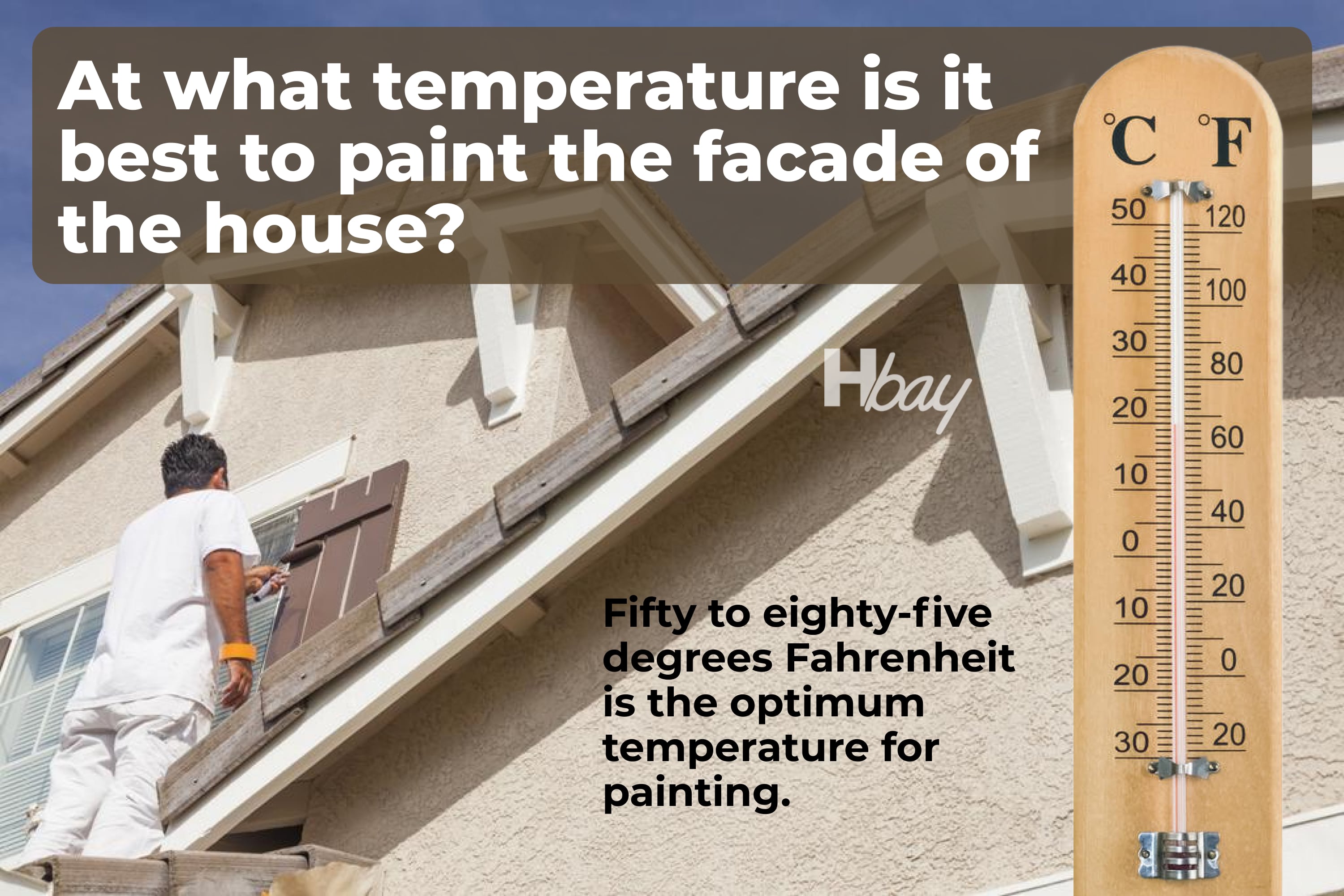 Some paints are more durable and better suited to withstand high temperatures than others. If you're unsure, consult with professionals for guidance.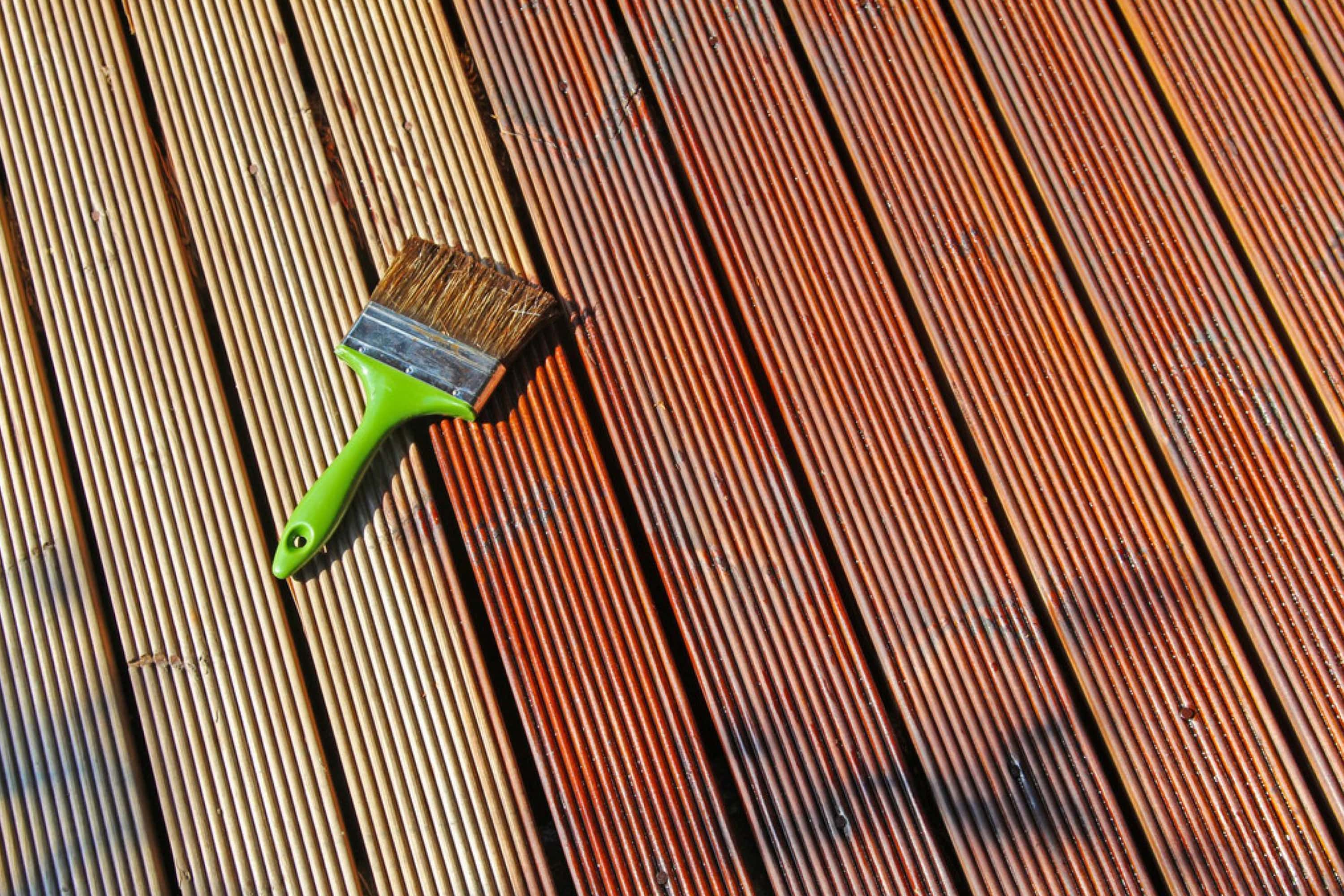 What Is the Best Time of Year to Paint the Exterior of Your House?
It's usually better to paint your house's exterior walls in the spring or fall. The weather during these seasons is generally milder, allowing the paint to dry more evenly and avoid blistering or peeling like it might during the summer.
Additionally, you'll want to be sure that no inclement weather is expected in the days before your scheduled painting project.
If you live in an area with unpredictable weather, it's always a good idea to look for the three crucial signs discussed above and wait until the forecast is clear before starting your project.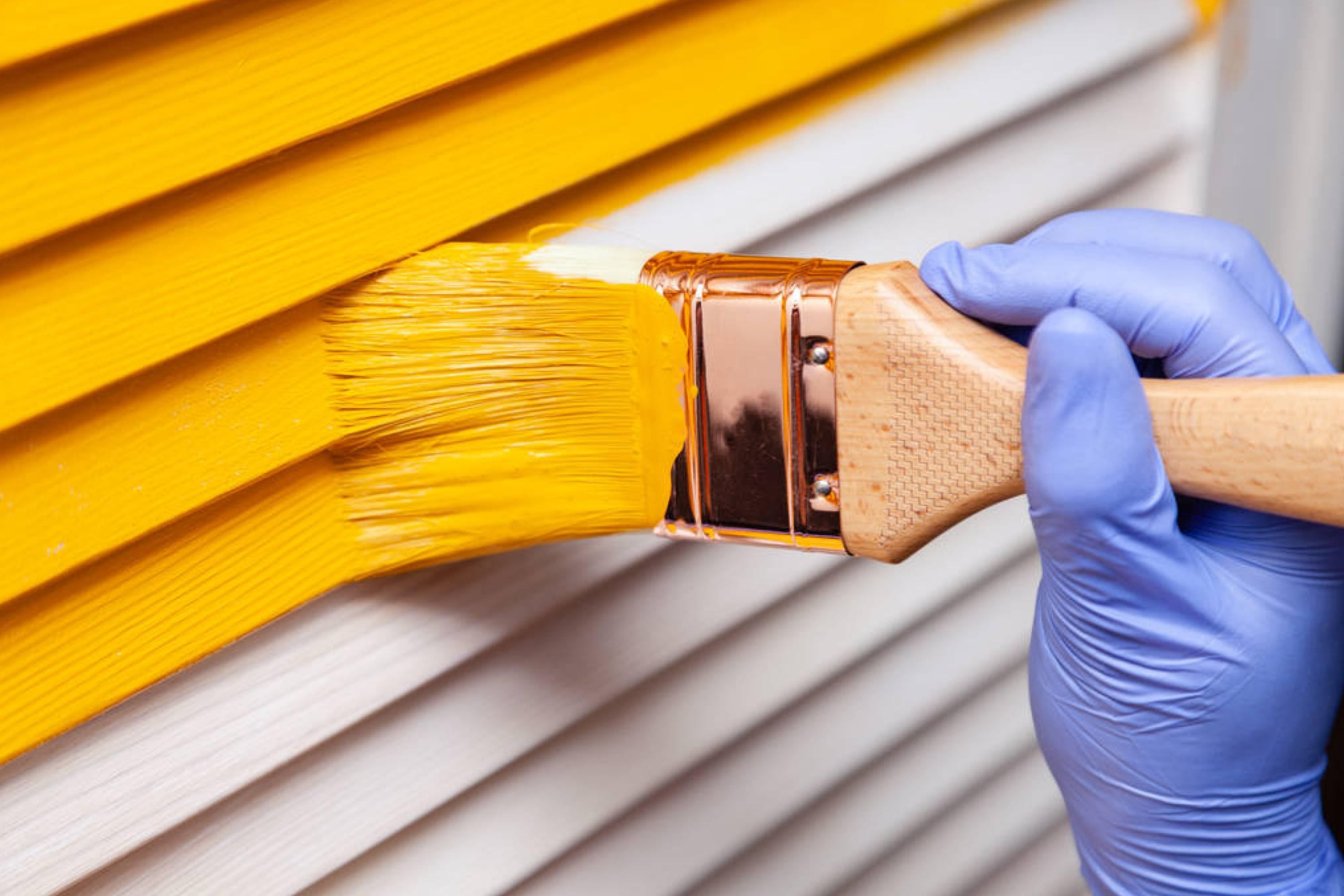 Exterior Painting During Summer
Outdoor painting during the summer can be a bit of a nightmare. The heat and humidity can make the job nearly impossible to complete. However, it won't be a problem if you tackle the paint job during the early summer.
It is considerably safer to paint your home's exterior in the early summer because the temperature and humidity are lower than they will be during the summer's sweltering heat.
Therefore, if your home needs a coat of paint in the summer, consider finishing it in the first half of the season.
Exterior Painting During Winter
Many people think that painting the exterior of their home is a project that should only be done during the warmer months. But this simply isn't true!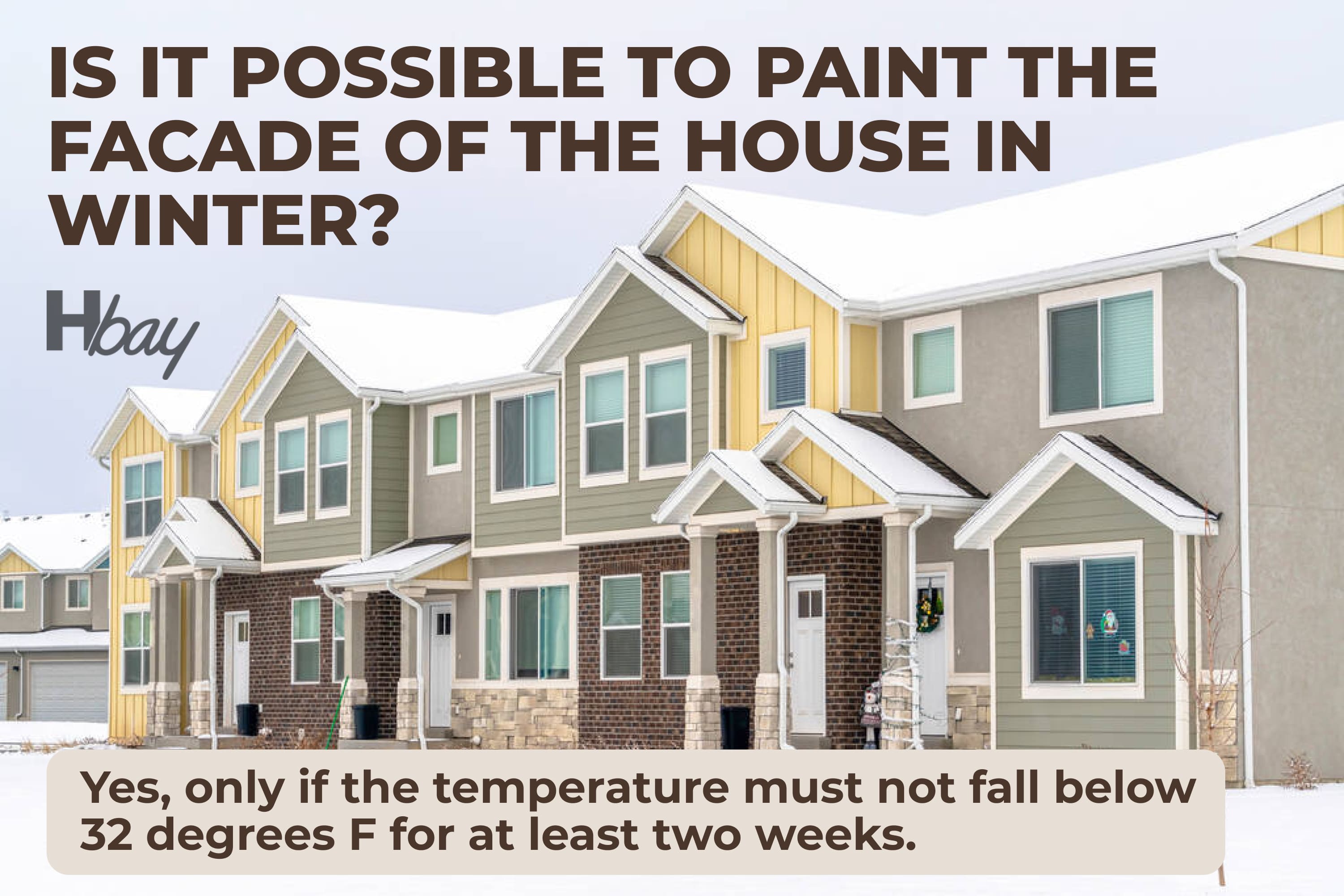 With the proper precautions, painting your home's exterior during winter can be a safe and effective way to update its look, especially if you live in a milder climate. For instance, the temperature should not drop below 32 degrees Fahrenheit for at least two weeks. If the weather forecasts assure you of that, you can proceed.
Also, choose a quality primer that is specifically designed for cold weather. This will give your paint job a better foundation and make it more resistant to chipping and peeling.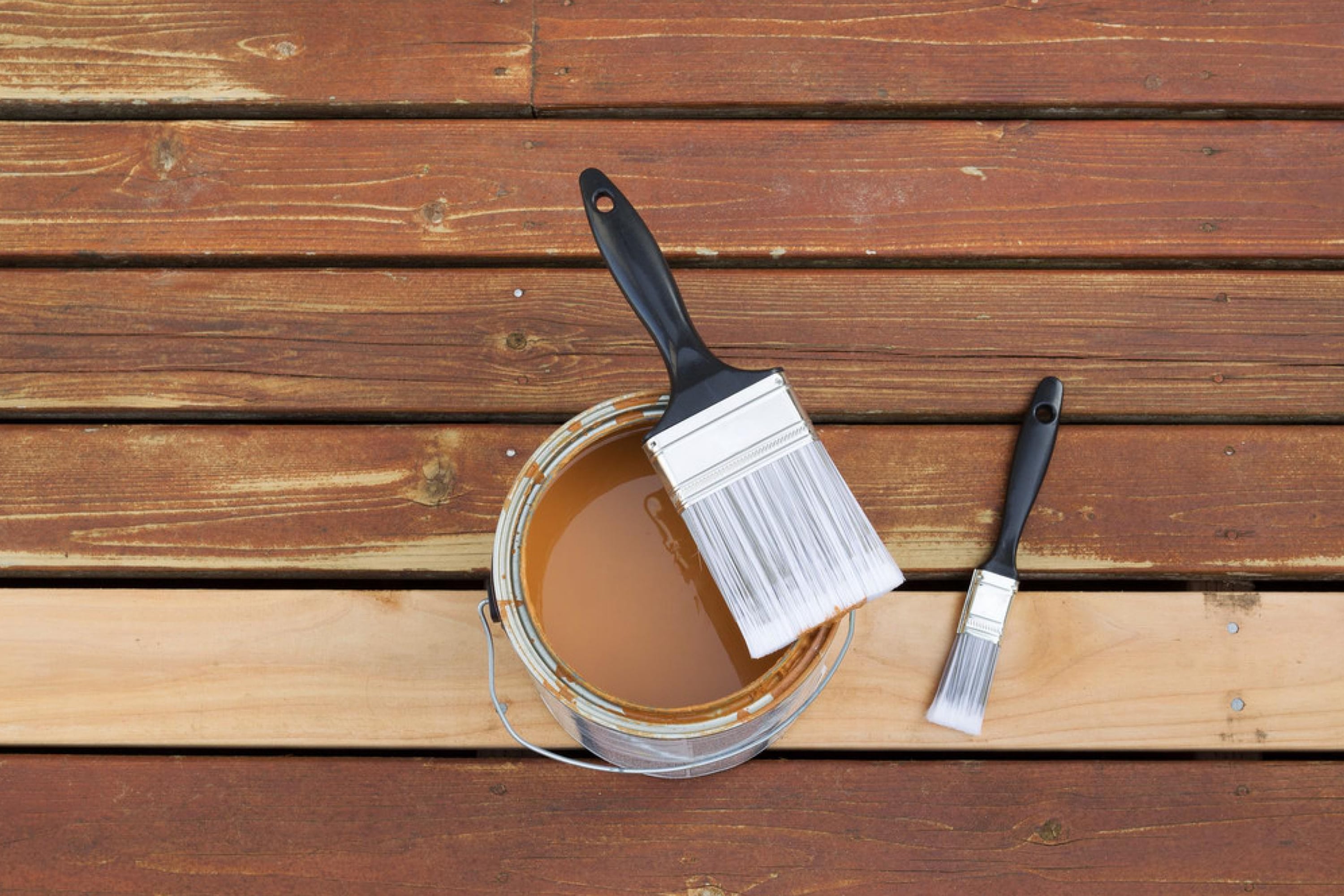 5 Tips to Make the Painting Job Easier
Whether you're planning to paint your whole house or just touch up a few areas, these tips will make the job easier and help you achieve beautiful results.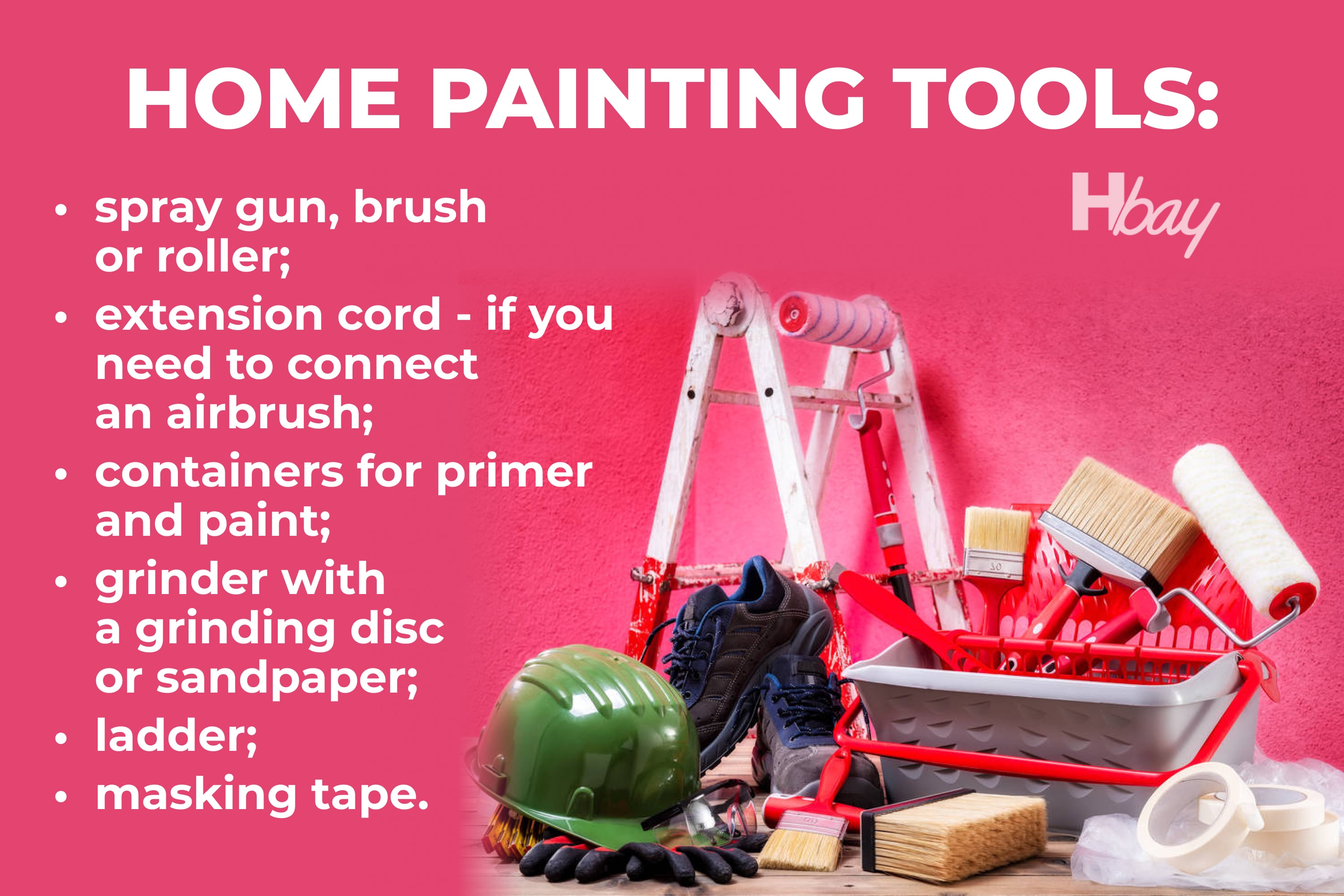 Choose a day when the weather is cooperative—not too hot, not too cold, and with no chance of rain. This will help the paint dry properly and avoid any issues with condensation.
Take the time to prepare your surfaces. Use a high-quality prime brush to clean them thoroughly and repair any damage. So when you finally apply paint, it gives an even and beautiful finish.
Buy quality paint. It may cost a bit more upfront, but it will pay off in the long run because it will last longer and require fewer coats. Plus, it will give you better coverage and a smoother finish.
Get the right tools. You'll need brushes, rollers, drop cloths, and other supplies. Make sure you get quality ones that are durable for extended use.
Don't forget to protect any areas you don't want to be painted—like windows and doors—with tape or drop cloths.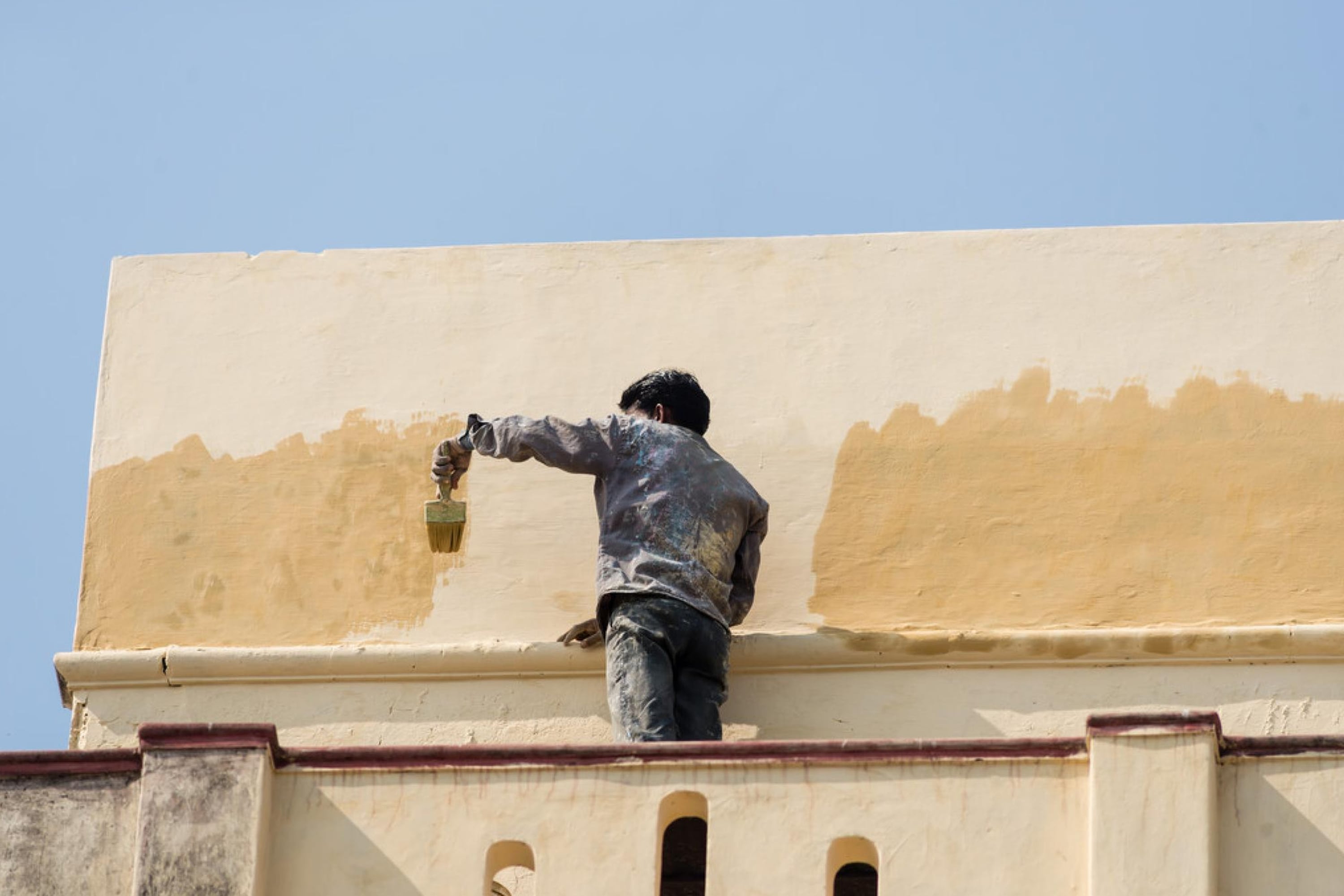 Avoid Breaking These Exterior Painting Rules
In addition to adhering to the exterior painting instructions, there are a few essential painting rules that you should never break.
Do not go beyond traditional painting techniques. Use tried-and-true methods when painting the exterior of a house for the finest outcomes.
These techniques include using a primer, painting in layers, and applying various strokes to create a deep base and textured effect.
Be sure to check for lead paint. Lead paint can be dangerous if inhaled or ingested and can cause serious health problems if it comes into contact with the skin.
Therefore, always use a lead-safe paint stripper and follow all safety precautions when removing lead paint, and only buy certified lead-free paint for your house.
Give your house's exterior a good pressure wash. Doing this will eliminate dirt, debris, or stains that can harm the paintwork. A qualified pressure washer will have the knowledge and know-how to carry out the task efficiently.
Be realistic and hire professionals. When painting the exterior of your home, it is best to leave it to the professionals. They have the right tools and equipment. Plus, they can usually get the job done in a fraction of the time it would take you to do it yourself.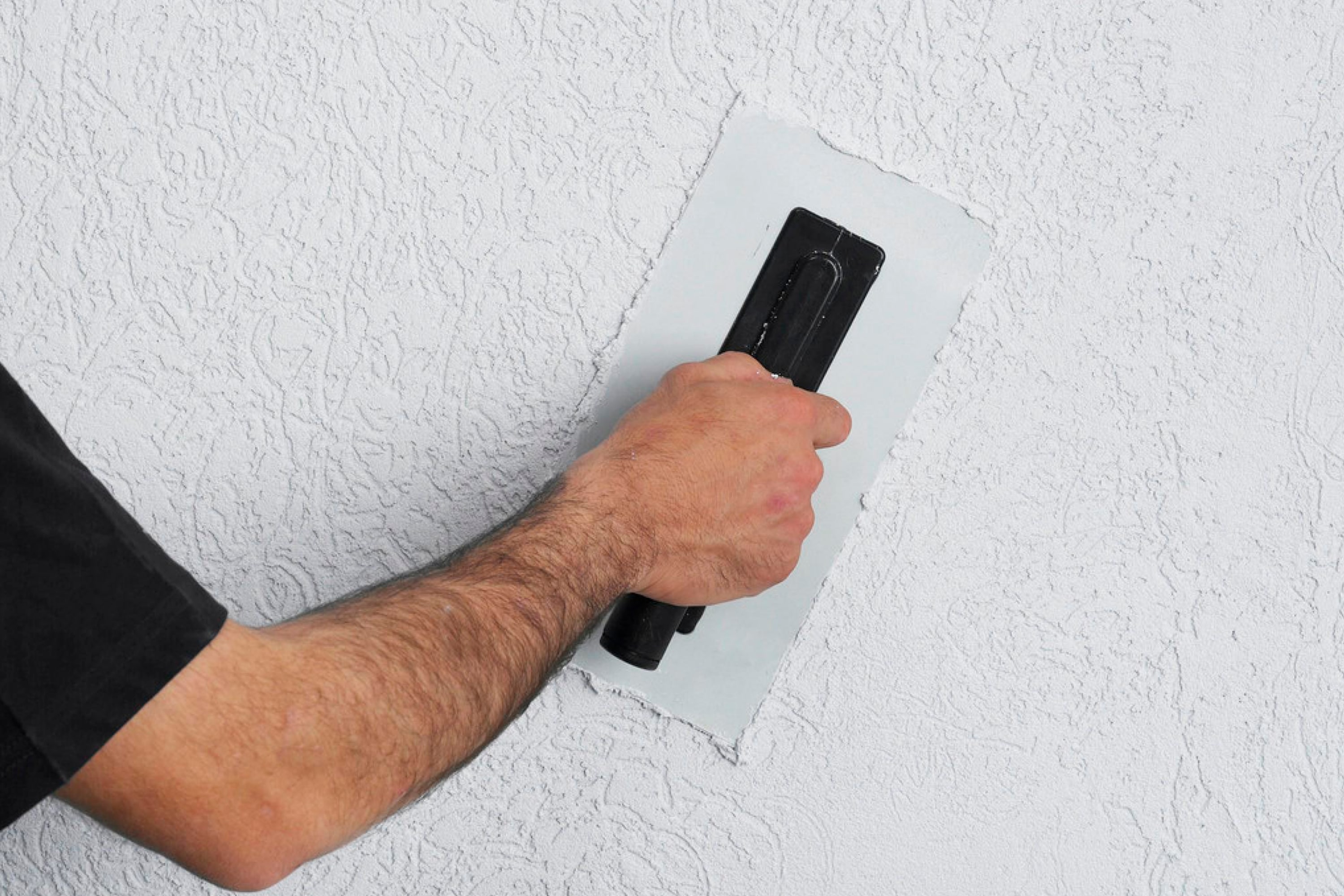 Hiring a Professional Exterior Painter
When it comes to your home, the first impression is often made before anyone even steps foot inside.
Hiring an Exterior Painting Contractor
But keeping up with the outside of your home can be a lot of work—especially when it comes to painting. That is why many homeowners want to work with a qualified exterior painter.
A professional painter can help you maintain the appearance of your home without having to put in all the work yourself. But there are two things you should think about before hiring just any painter.
You'll want to ensure the painter you hire is experienced and reputable. Read online reviews and request references. You'll also need them to be properly insured.
It's time to seek quotes once you've identified a few painters who fit your requirements. Make sure you collect detailed bids that cover the price of the required materials, labor, and any additional costs.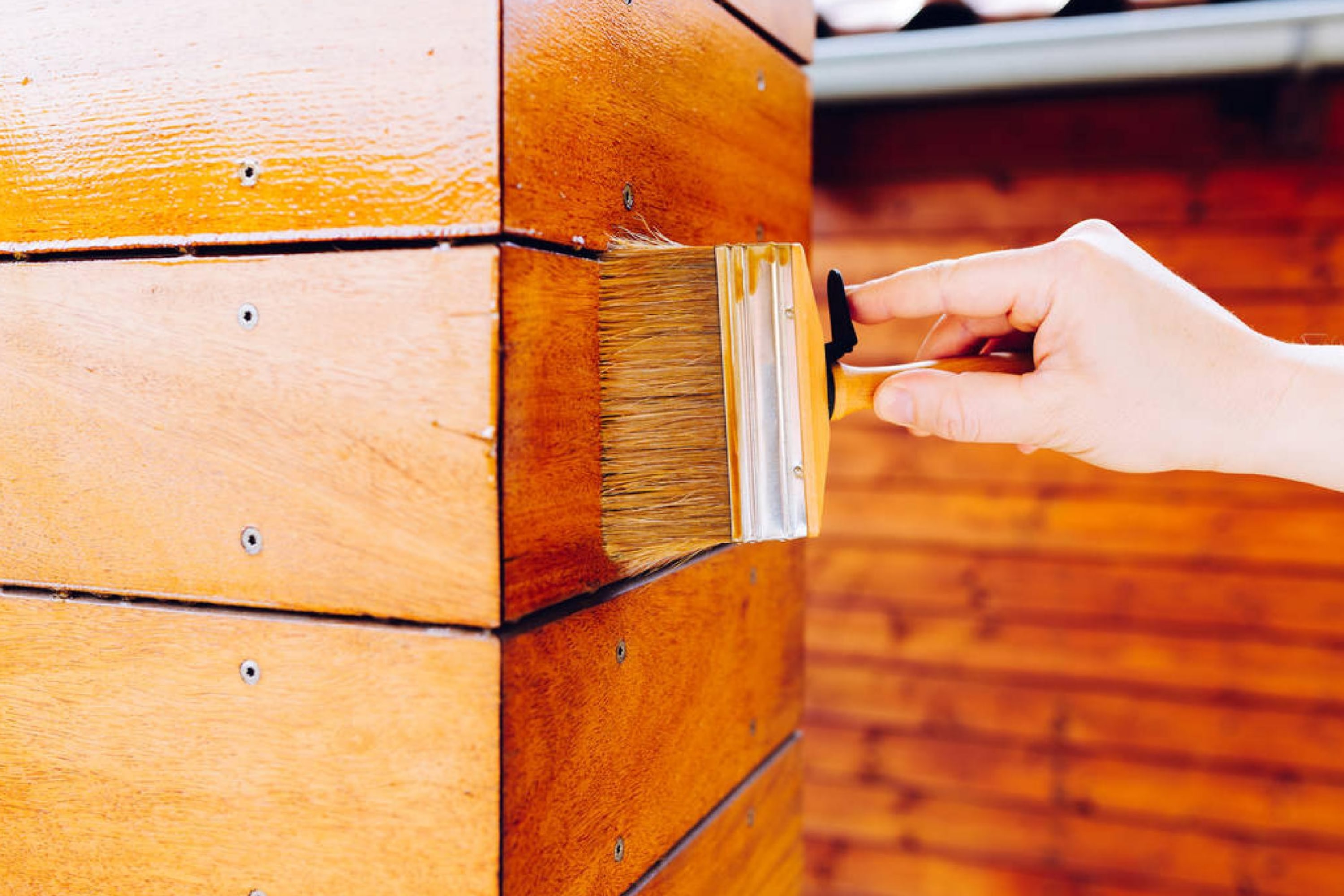 Conclusion
Painting the exterior is an excellent method to raise your property's value and curb appeal. It requires a little investment in materials and labor, but the entire exterior painting project is pretty affordable to deal with.
However, the best time of year to paint the exterior of your house is another crucial factor to take into account.
It's almost as if you can't begin the work even if you have the necessary funds unless the weather and timing are ideal for exterior painting. So be mindful of the time you pick to paint your house.
Frequently Asked Questions
⭐When should you not do exterior painting?
Exterior painting is best avoided during the scorching heat of summer and the coldest period of winter. However, if you need to paint during the summer or winter, be sure to take proper precautions to avoid making the job harder than it needs to be.
⭐Is it better to brush or spray exterior paint?
Brushing exterior paint rather than spraying is better because it allows for a more even application and can help avoid paint drips. When using a brush, just apply even strokes and avoid going over the same area multiple times.
⭐How long does it take for exterior paint to cure?
It typically takes about 30 days for exterior paint to cure. However, this can change based on the paint's composition, the climate, and the painted surface. For example, the color will likely cure faster if it is sunny outside.