We use duct tape anytime we need to fix something in our home since this item provides a strong grip and decent temporary protection for a damaged area. However, if you use duct tape during any home painting projects to mask the areas that should not be painted, or for creating certain patterns on a surface, you might start wondering whether painting duct tape is possible.
In this article, we will answer the most popular question that sounds like "is duct tape paintable?" and also, we will explain how different kinds of paint may work on duct tape.
Moreover, you will learn a few handy tips regarding paint use when you also utilize duct tape on your walls and other surfaces.
Can You Paint Duct Tape?
Let's make it clear at once: it is not possible to paint over duct tape. See, this tape is created to be moisture and water-resistant. Even if you apply paint over this medium and it adheres more or less, the surface will end up being patchy, and the paint will eventually peel off sooner or later.
How to Make a Duct Tape Painting!! (Taping)
On top of that, the paint will retain all the lines and the tape's texture and leave a rough finish that you won't like. Below, you can read about how different types of paint may adhere to the duct tape and what effect you should expect for if you paint the tape with them.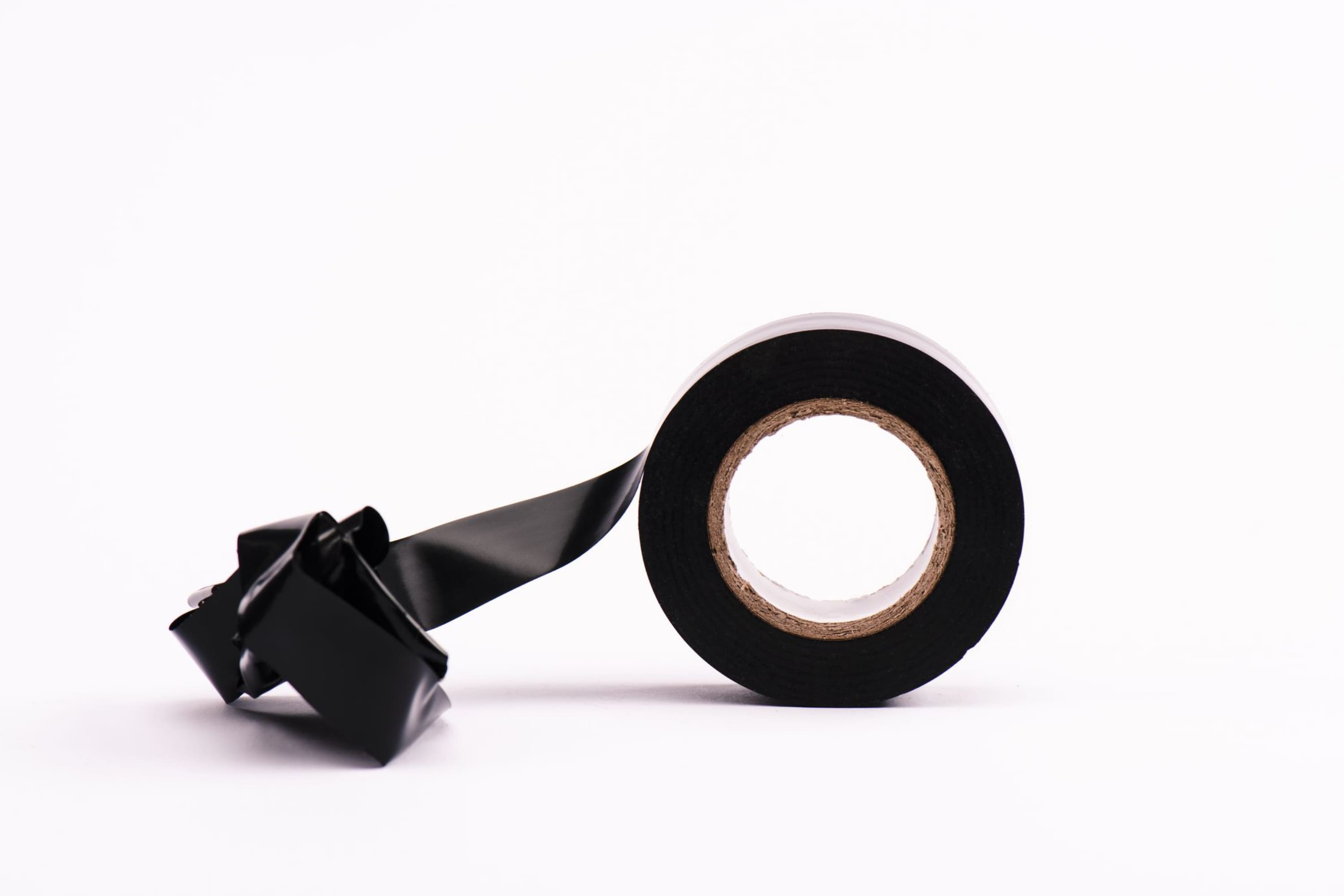 Can You Spray Paint Over Duct Tape?
To a certain point, spray paint can adhere to the duct tape, but only if you use the right kind of tape. Also, the paint coating will anyway not be able to last long enough. It will start peeling off sooner or later, and if you expose it to water or sunlight, the coat of paint will weaken even faster.
In general, this kind of paint is not compatible with duct tape because spray paints don't work on plastic, and duct tape is made of plastic. So the only result you will get is a patchy and uneven paint application and a paint coating that will peel off pretty soon.
If you still want to use tape (for instance, for any decorative purposes), you'd better opt for a good masking tape. This one will work with spray paint really well! With the help of masking tape, you can create various patterns on the surface that is being painted and be not afraid that the tape won't accept the color.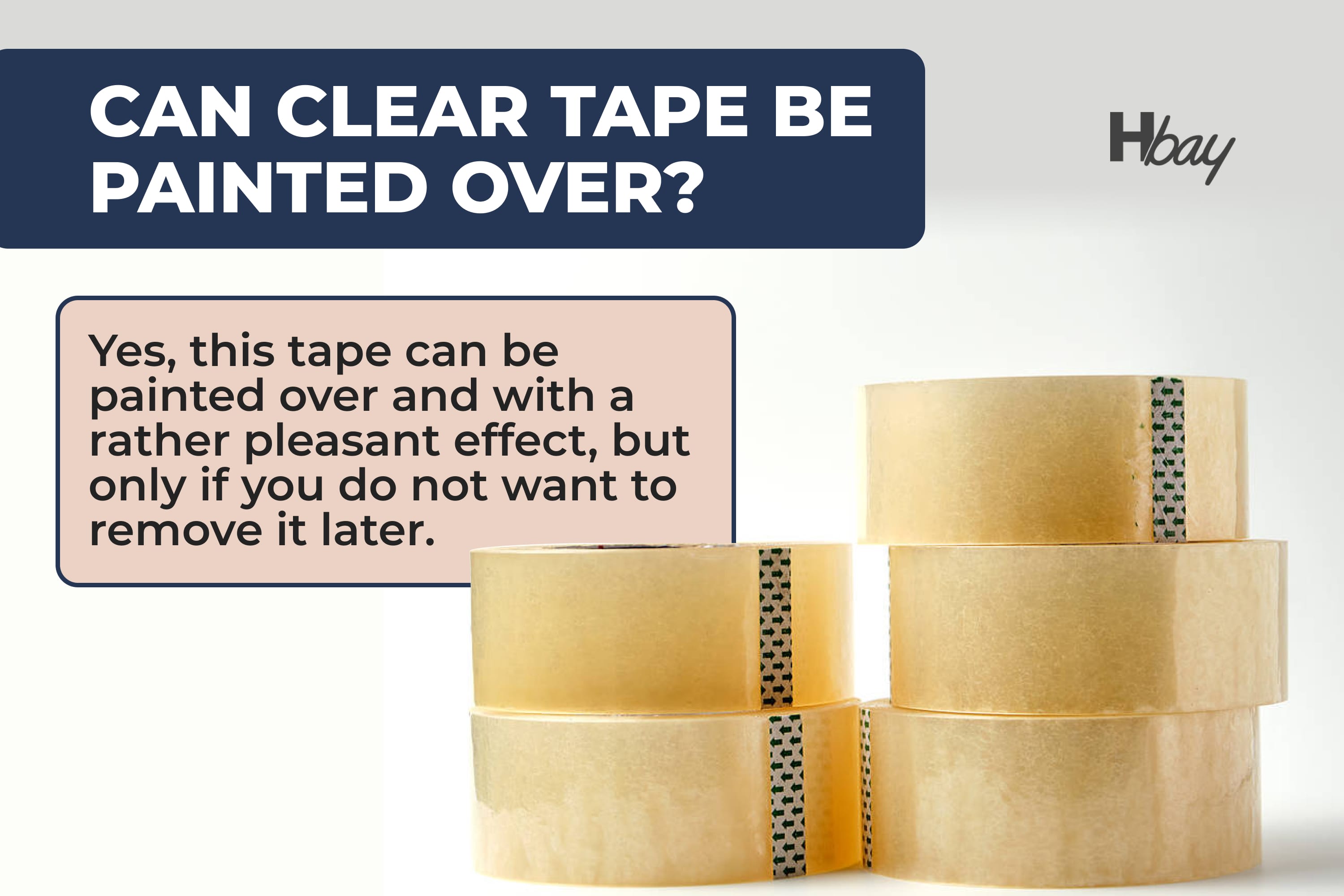 Can You Paint Over Duct Tape With Acrylic Paint?
You will not be able to achieve an even and durable coating should you decide to apply acrylic paint over duct tape. It can only work to a certain point if you apply the paint in a really dense layer and do not dilute it with water. But in general, acrylic paint will also start peeling off after it dries on the duct tape.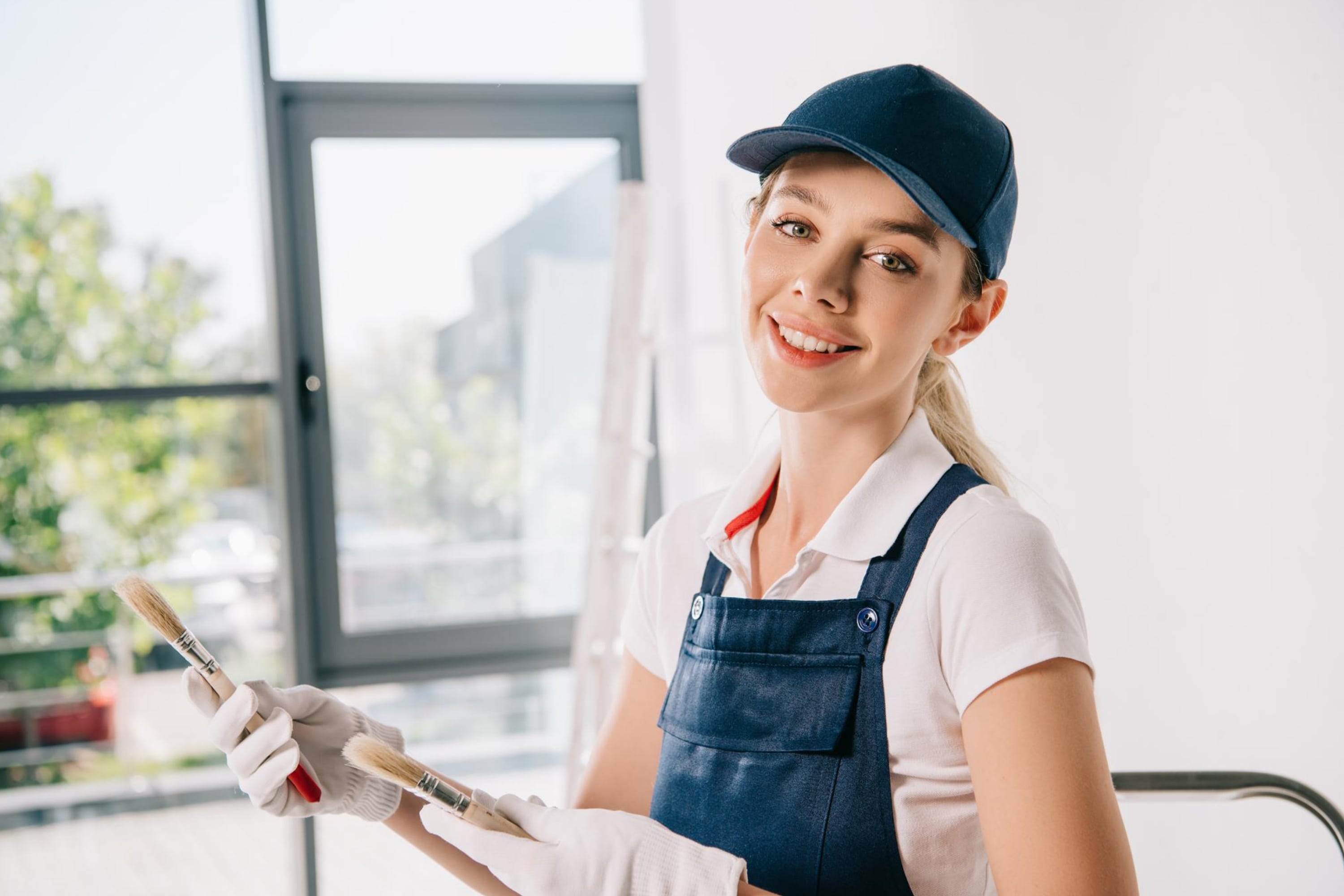 Will Late Paint Adhere to Duct Tape?
Well, it will, but the result will be still uncertain and quite unpredictable! See, it's all because of the duct tape slick and plastic-like surface that prevents any paint from adhering to it strongly. As for latex paint, its compatibility with duct tape is uncertain so you should not anticipate a successful effect.
Can I Use Glass Paint Over Duct Tape?
Yes! This is perhaps the only kind of paint that will absolutely work over duct tape. See, glass paint is specifically designed for being used on slick and slippery surfaces, which duct tape exactly is. It will adhere really well and ensure the most long-lasting coverage. However, note that even this kind of paint will eventually peel off due to wear and tear!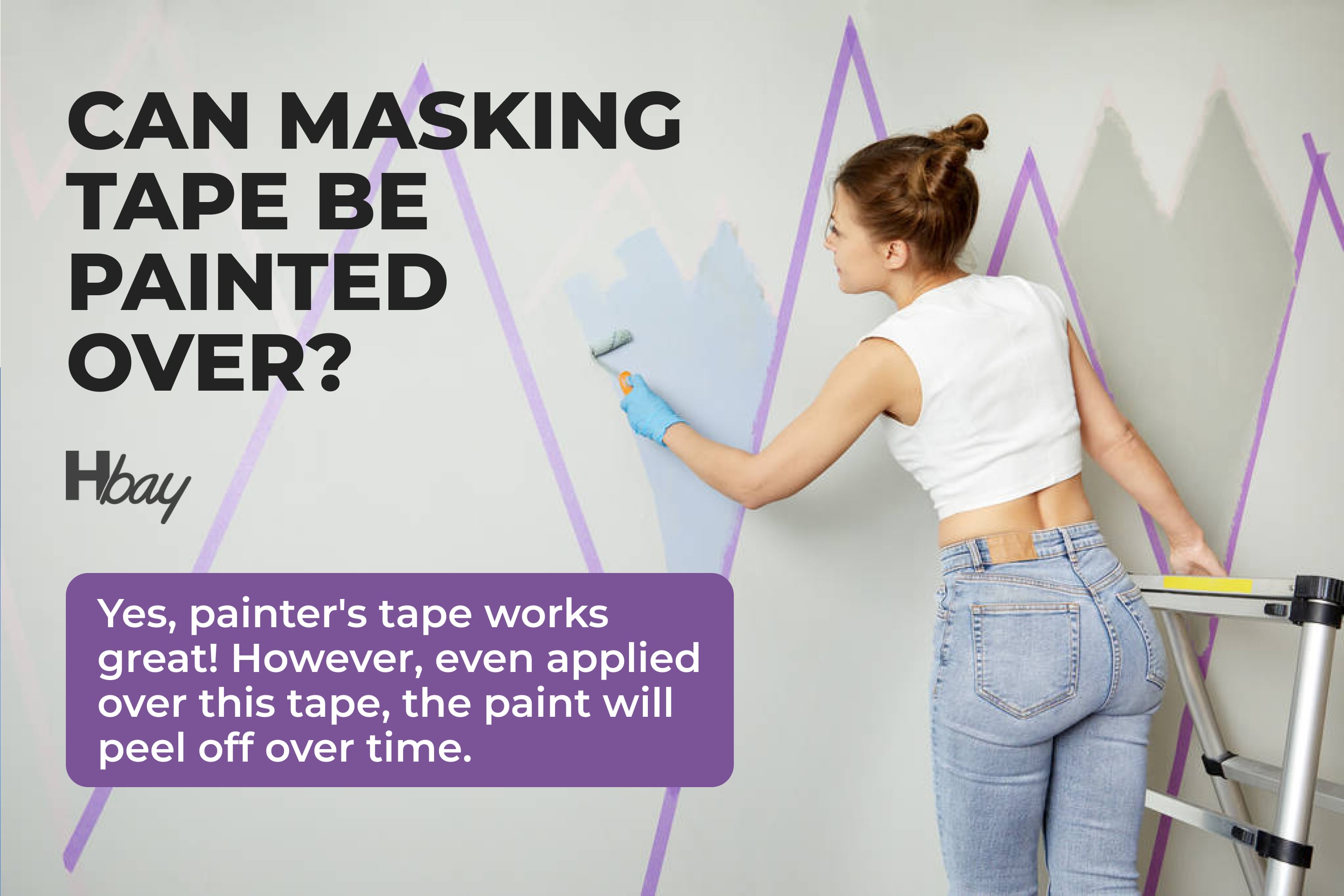 So in general, there are certain types of paint that can be used over duct tape, but you should keep in mind that with none of them will you achieve a long-lasting and beautiful coating! Sooner or later, any paint will start peeling off. Besides, if you remove the tape, the paint applied over it will crack and crumble.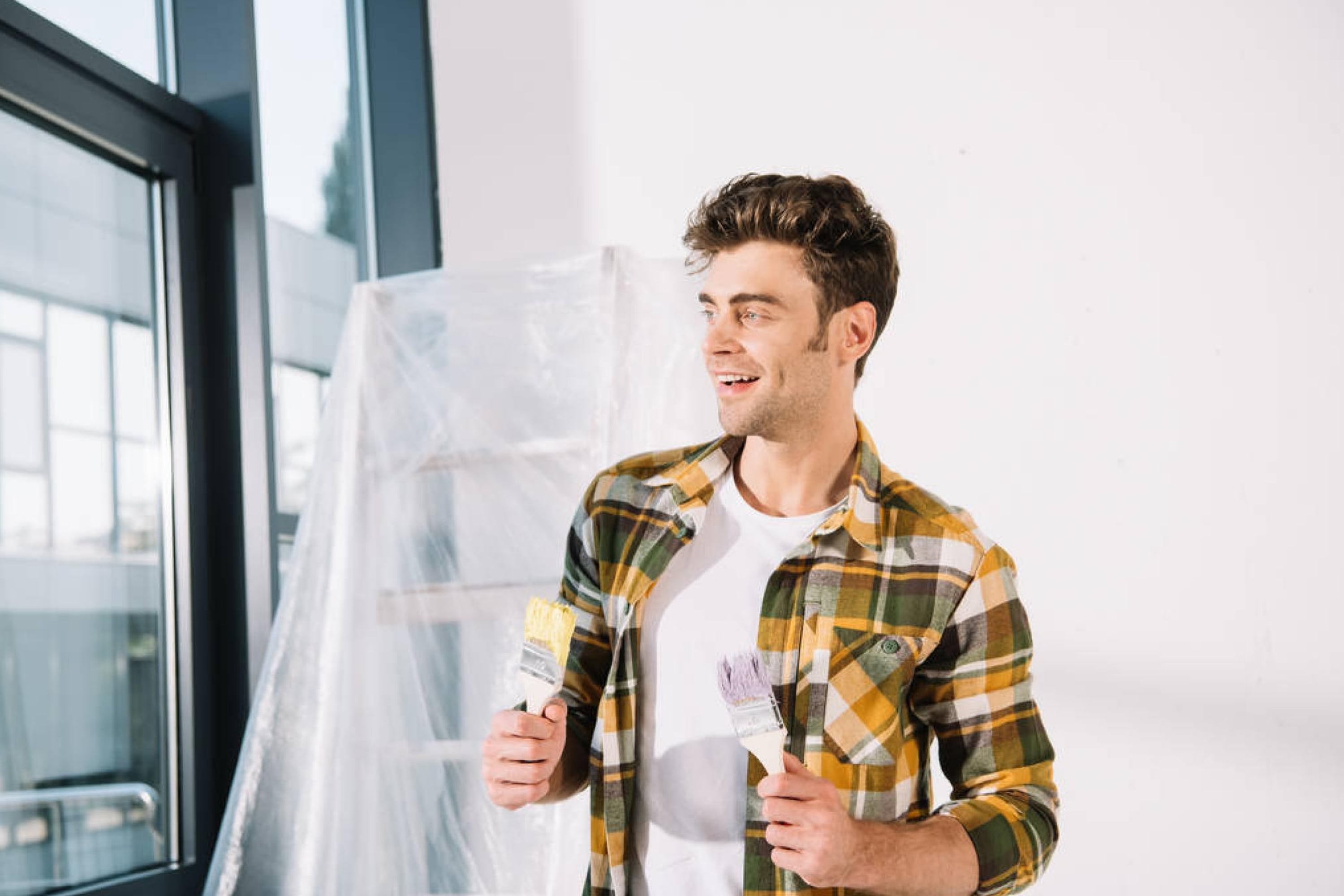 How to Paint Over Duct Tape?
Although you are now aware that duct tape is not suitable for applying any paint over it, it still can happen that you have to paint over this slippery formula. In this case, your obvious question would be: how do I paint over duct tape to make the paint last? We have prepared a detailed guide for you should your face this issue.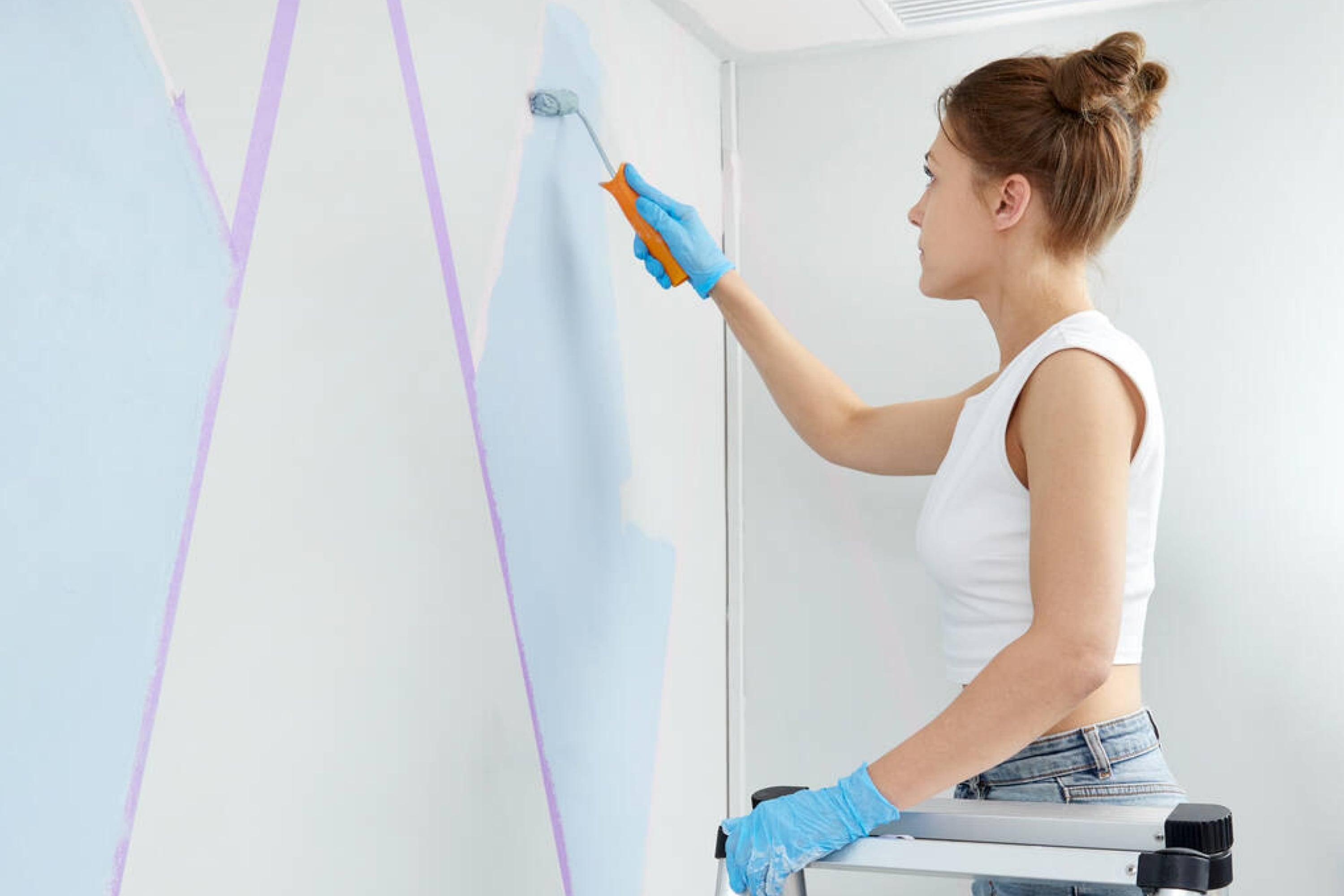 Get the Surface Ready
first of all, ensure the surface is properly prepared for paint application. That means the surface should be clean. This is easy to do by just wiping it with soapy water. Take a bowl and mix some dish soap and water in it. Soak a cleaning cloth in this solution and wipe the surface thoroughly. Remember to rinse it as well, otherwise, the soapy residue will make it even harder to apply the tape since it may not stick to the surface!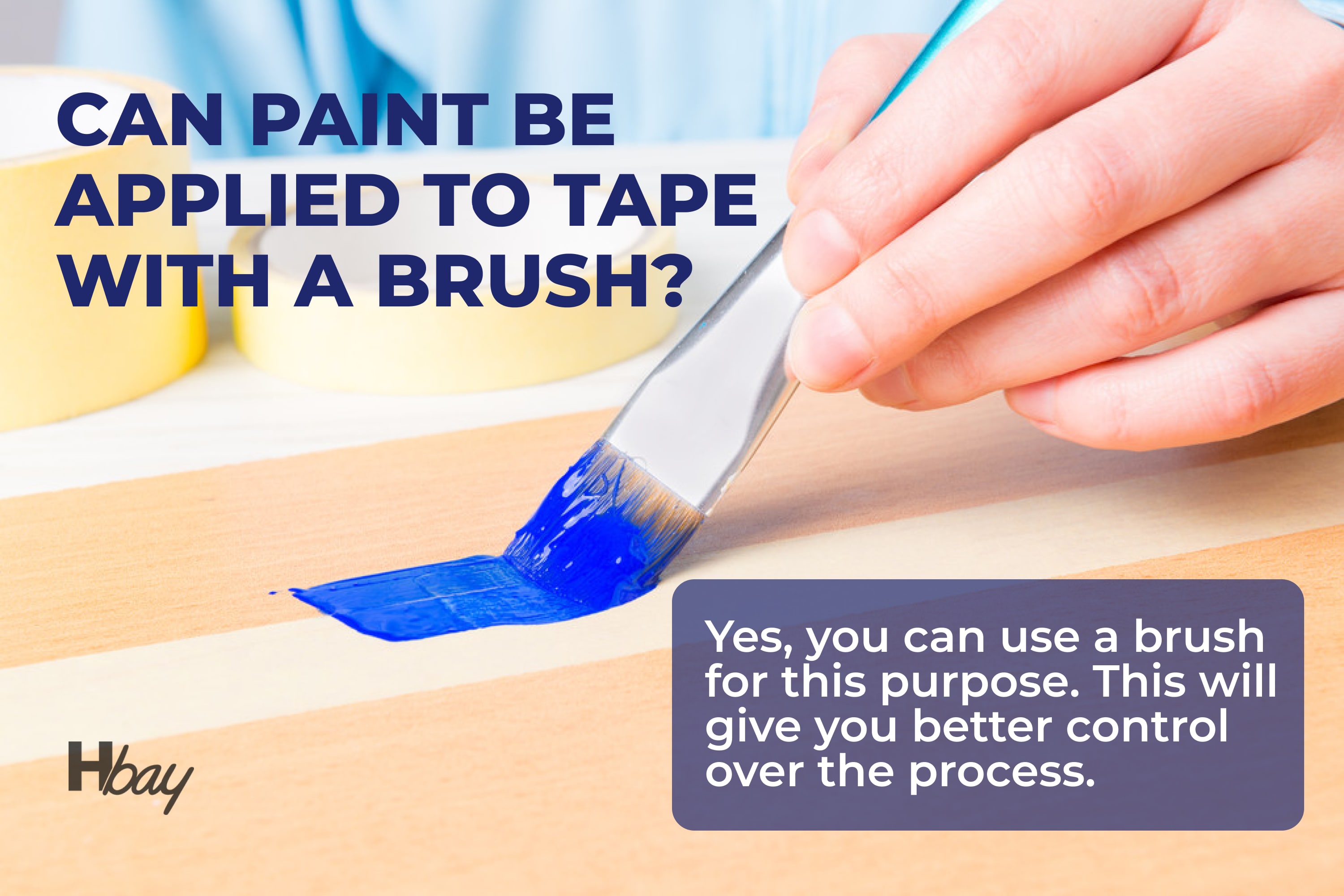 Choose Your Tape
If you know that you will have to paint over duct tape later, stick to duct tape of a high quality at once. The higher the quality of the tape the better it will be able to hold the paint and retain the color.
When you finally make a choice, stick the tape on the spots where you want it to be. And make sure the surface is fully dry there before you stick it!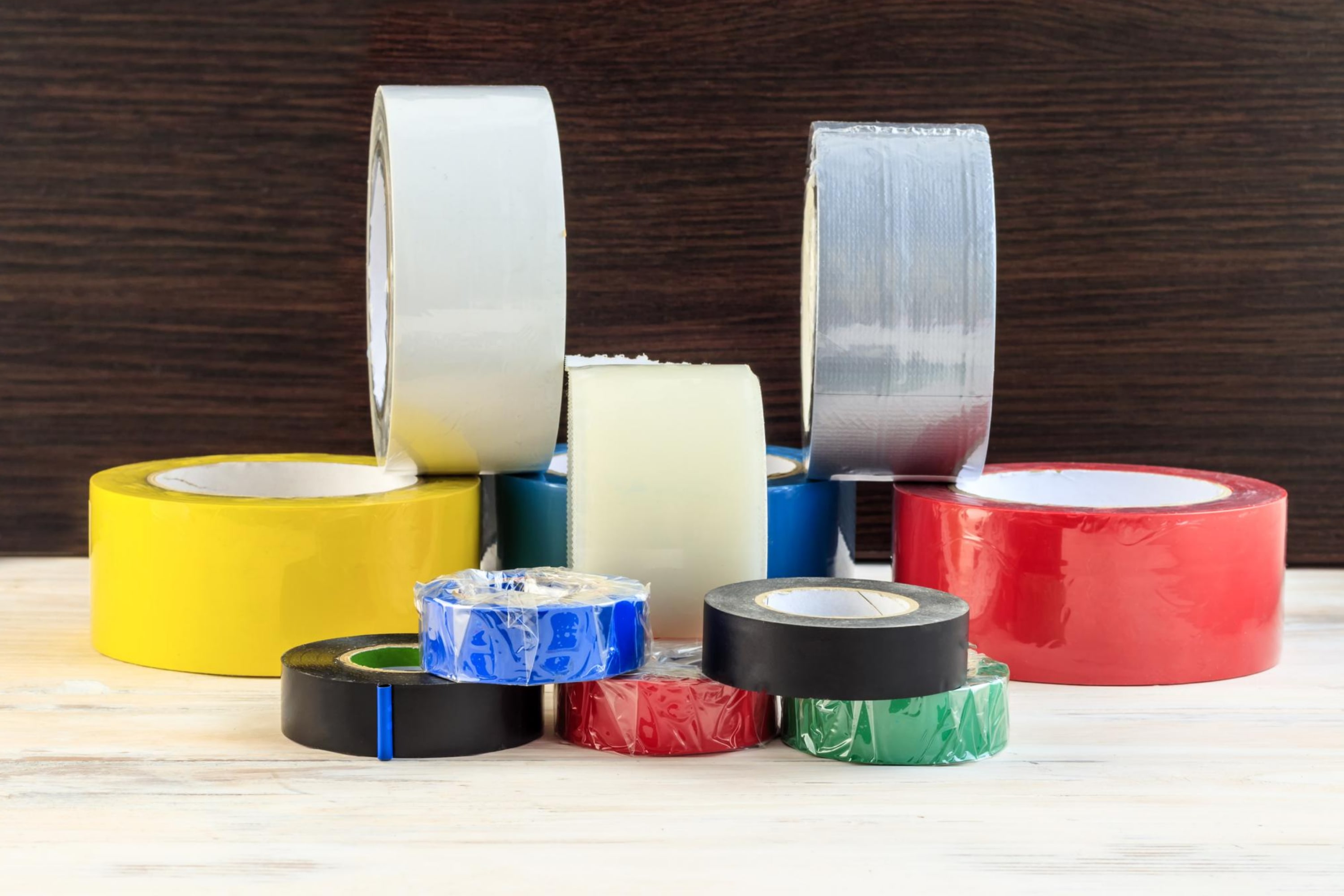 Apply the Paint
As you already know, you can only opt for glass paint, acrylic paint, spray paint, and latex paint if you need to paint over duct tape. But even these kinds of paint will not be able to last long enough.
You may help the paint to last a bit longer and hold to the slick surface of the tape better if you don't use water (or use very little of it) while painting and keep the consistency of your paint highly dense.
After you apply the paint, let it dry naturally. Any drying appliances like fans or heaters of any kind are highly not recommended! They can make the paint dry faster indeed, but they will also make it peel way sooner since the surface underneath is duct tape, not the wall.
Now you know what steps to take should you still need to apply paint over duct tape. Although this tape is not very suitable for paint application and it won't be able to give you a long-lasting effect on the painted surface, with the guide we shared above, you will at least be able to achieve the most durable effect that is possible.
Is There a Tape That Can Be Painted Over?
This is a common question that DIY enthusiasts often ask when they face the issue of painting over duct tape for the first time. And the answer is yes, there are certain types of tape that can accept paint well enough.
Should the Tape Show Through Drywall When I Paint? : DIY Home Repairs
They will allow the paint to adhere strongly enough so that the paint will not peel off or run off the tape's surface at once.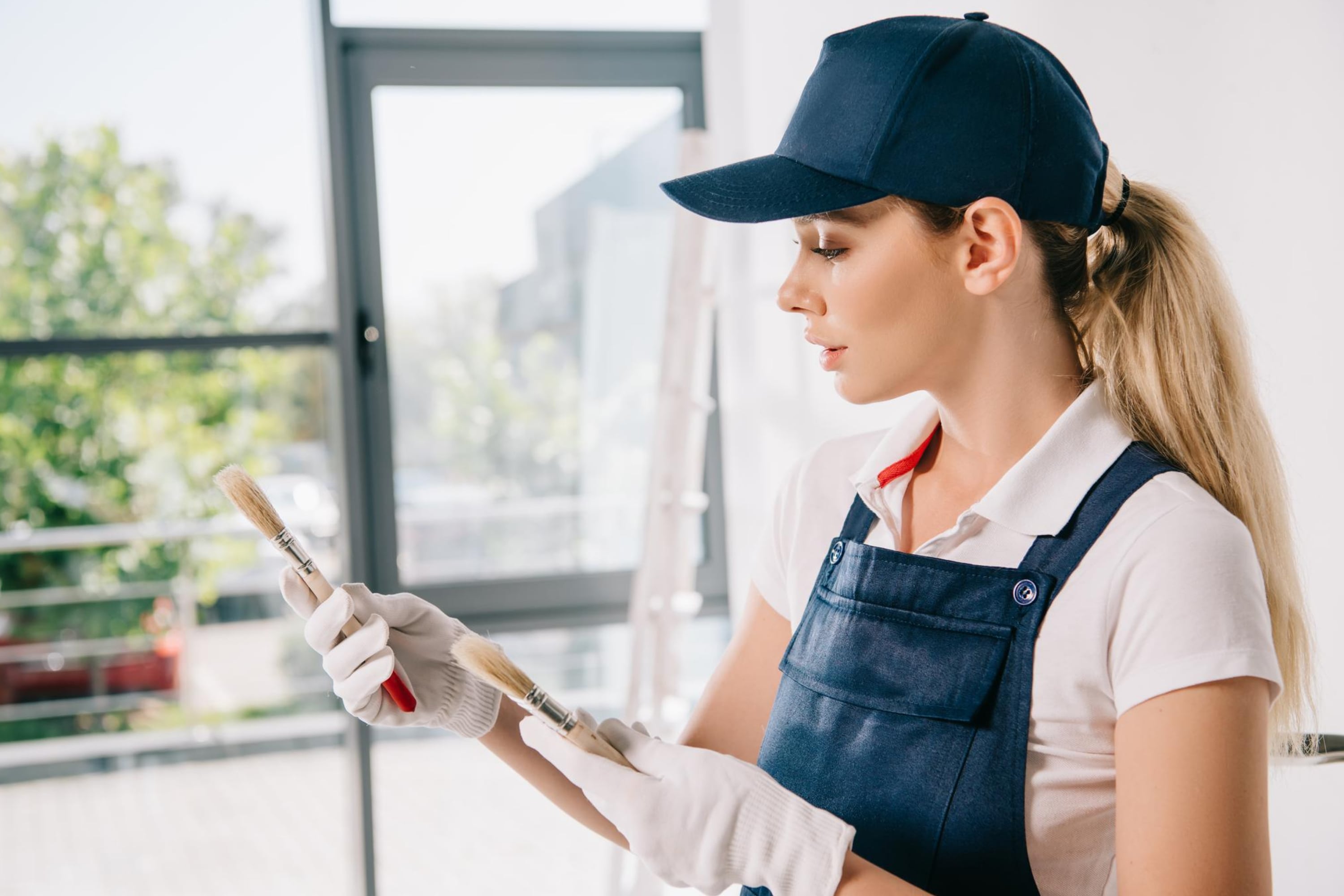 You Can Paint On Painter's Tape
This tape is called a painter's tape because painters and artists use it to cover the areas on canvas that they don't want to cover with paint. This type of tape is specifically designed for holding paint.
Unlike slippery duct tape, masking tape has a rough surface that is made of crepe paper. This feature allows any paint to adhere to this kind of tape as well as if it was paper.
Masking Tape Will Also Work Well With Paints
Masking tape is very similar to painter's tape in terms of its compatibility with paints. Masking tape also has a paper-like texture that allows you to apply paint over it as if it was real paper. The only difference between these types of tape is that, unlike painter's tape, masking tape has a stronger adhesion.
Drywall Tape Can Also Be Painted Over
Since drywall tape has a paper-like texture, you can easily cover it with paint. However, because of tiny holes and squares on the surface of the paper drywall mesh tape, the paint you apply over it will not lay evenly and smoothly no matter how hard you try. As a result, you will end up with a surface that has quite an inconsistent appearance.
Well, now you know what types of tape can hold the paint and what effect you should expect for if you decide to paint over each of them. It will help you choose the most suitable type of tape for your project depending on what result you are looking for.
So, we have told you a lot of useful things about duct tape and its compatibility with paint. Now you know that duct tape should not be painted since its slick surface will not hold the paint well enough. Also, you are aware now that even if you paint his tape, the paint layer will peel off pretty soon. However, we shared a few tips with you that can help you apply paint over duct tape in case you still need this. With these tips, you will be able to achieve a bit better and longer adhesion.
Moreover, you have learned what types of tape can accept paint and hold it long enough. With that in mind, you can now decide what type of tape you might need for your project depending on the effect you need to achieve.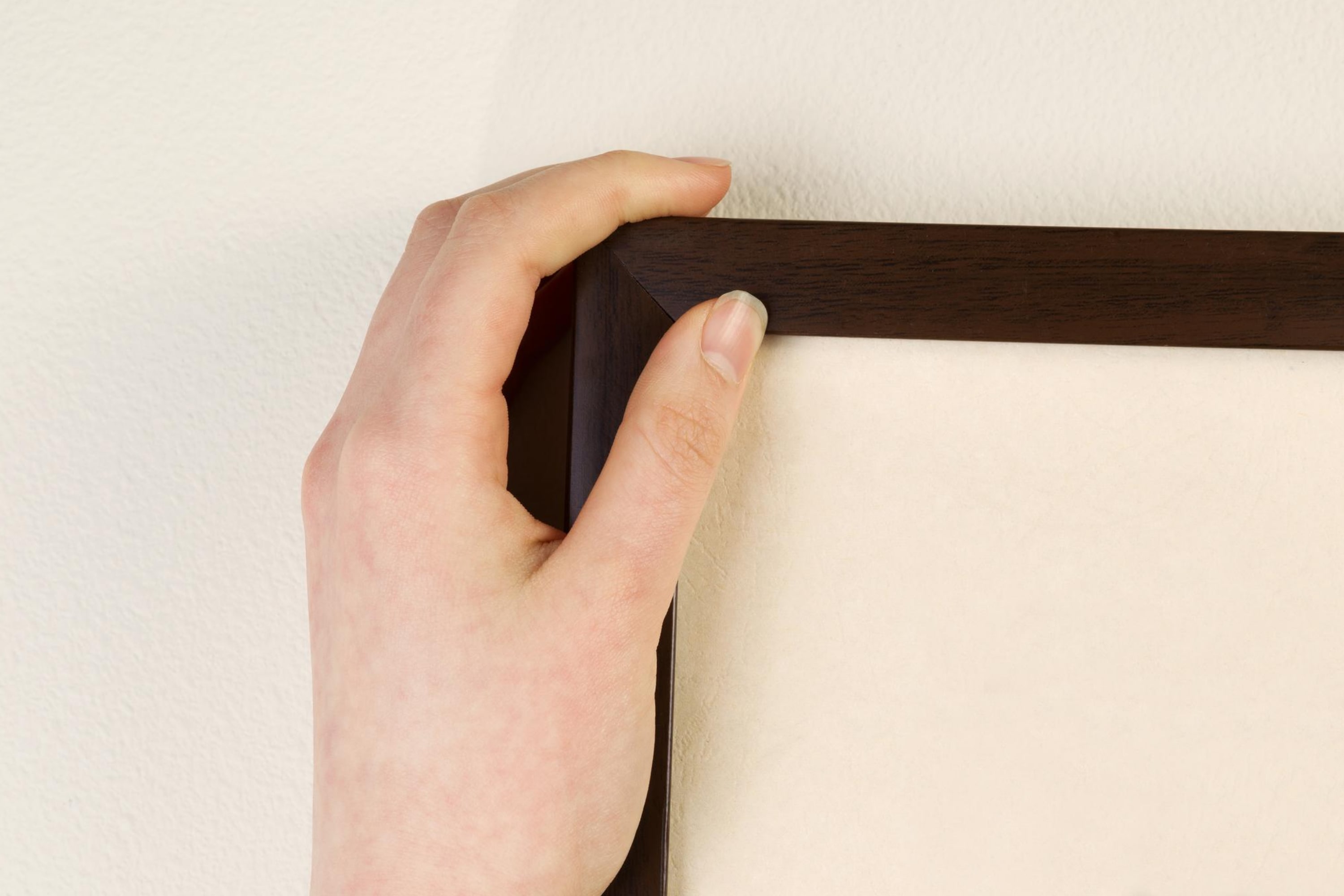 Frequently Asked Questions
⭐Can you paint over masking tape?
Yes, masking tape wil work with paint wonderfully well! However, even applied over this tape, the paint will eventually peel off.
⭐Can you paint over clear tape?
Yes, this tape can be painted over and with quite a nice effect, but only if you don't want to remove it later.
⭐Can you apply paint over tape with a paintbrush?
Yes, you can use a brush for this purpose. This will allow you better control over the process.