When you need to refresh your home's appearance, painting it is the simplest way both for outdoor and indoor projects. However, not all surfaces are so easy to paint!
Yes, with some of them, you can just wipe the dust off the surface, then grab a brush and some paint, and finish it with a few brushstrokes!
But what if you need to paint wood, for example? And what if it's cedar wood in particular?
In this case, you will have to use another approach since cedar wood and paint should be used carefully and wisely. In this article, you will find out whether cedar wood can be painted at all.
Also, we will explain how to paint over cedar wood, what kind of paint to use on cedar wood, and what things should be taken into consideration if you strive for a flawless paint application as well. In addition, you will learn what types of paint are best for painting this material.
Can I Paint Cedar Wood?
So, first of all, here is the question: can cedar wood be painted? The answer is yes, you can paint this wood. However, you need to keep in mind that you will need a specific paint for this purpose.
See, in order to paint freshly milled cedar wood, you will need to use a paint stain, unless you used 100% acrylic exterior primer first. Then, a 100% solid acrylic paint will have to be used as the final finish coat.
Painting Process for Outdoor Cedar Furniture.
In case you are not going to prime brand-new cedar wood, you should opt for high-quality stain paint instead. In this case, 50% of the volume will be soaked into the wood, and the other 50% will be left on top. This stain will cover all wood grain completely, thus giving the wood an appearance of a painted surface.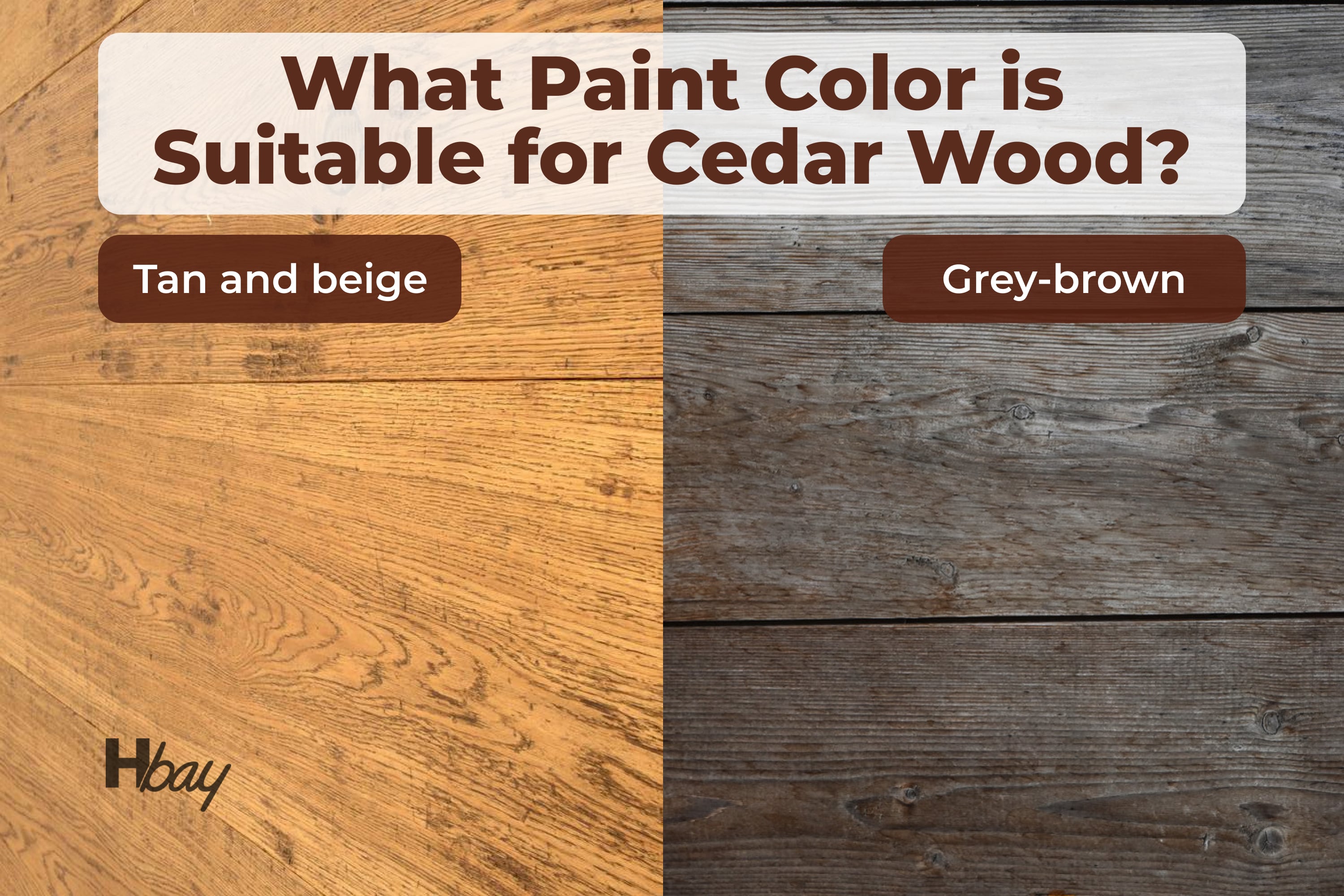 However, professionals typically recommend using a paint stain right off from the start instead of priming and then staining. Why is that?
See, when you use a paint stain, application of primer is not required, besides, additional coats are much easier to apply, achieving better coverage.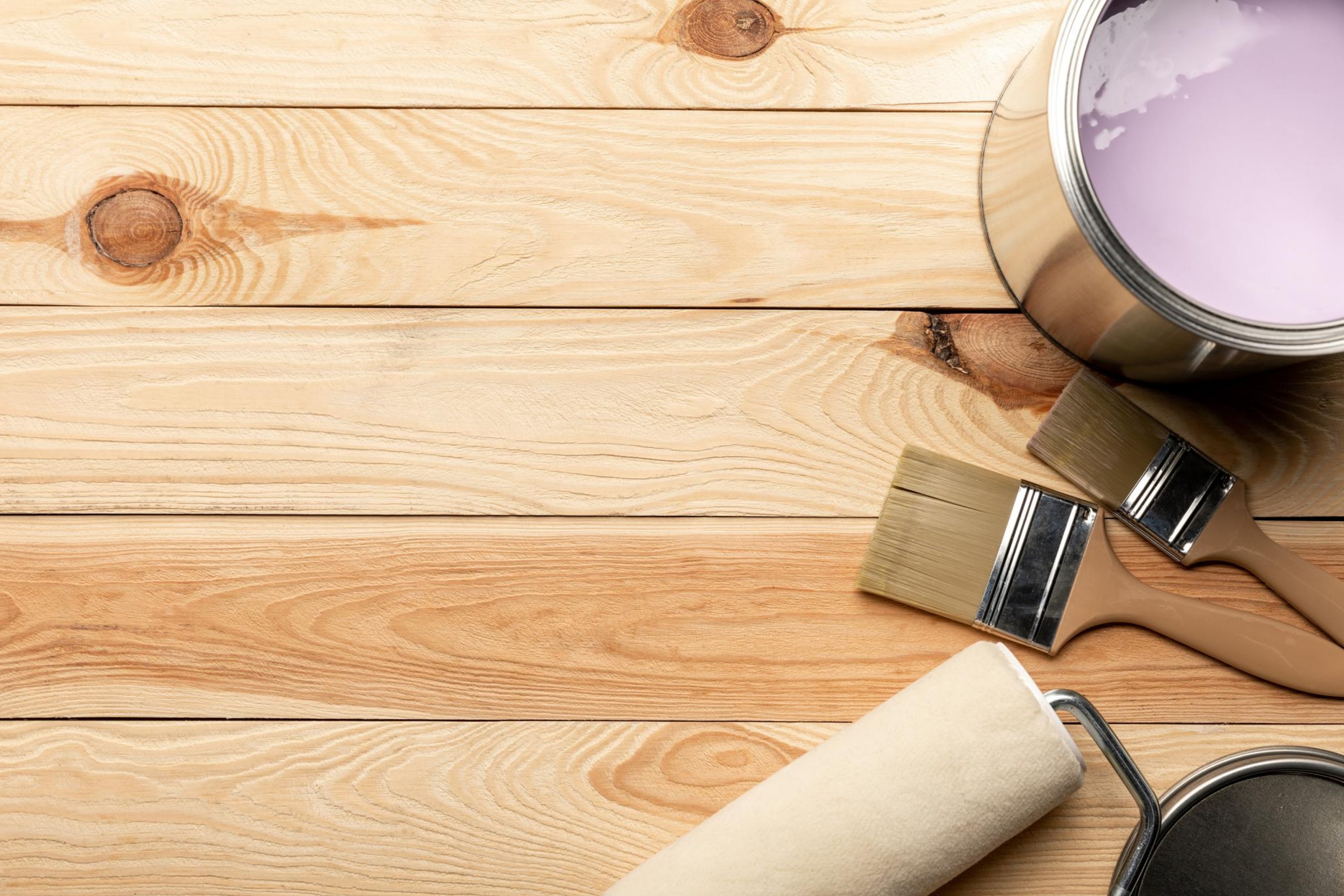 Things to Consider Before You Paint Cedar Wood
Since painting wood is a tricky challenge, you need to be prepared and learn what can be waiting for you on the way to the perfectly smooth and even coating. Otherwise, you may end up with a flaky paint layer that will peel off pretty soon after you apply it!
So if you want to paint your cedar wood surface perfectly, take the following factors into consideration.
Current Weather Conditions
This factor matters if you are going to paint or stain cedar wood siding or exposed cedar. In this case, except for humidity, the weather forecast is crucial to let you know what the weather conditions will be. Like this, you will not be caught by the rain in the middle of a finishing project!
Also, being aware of your local weather forecast on the painting day, you will be able to estimate your time to complete the wood staining/painting project, picking the best optimum window of opportunity.
At this point, people often worry about moisture that can affect the wood. But when you are aware of the future weather, some moisture may not be harmful depending on the paint or stain product you use.
This is why it is important to know what the weather will be to figure out what stain or paint should be used.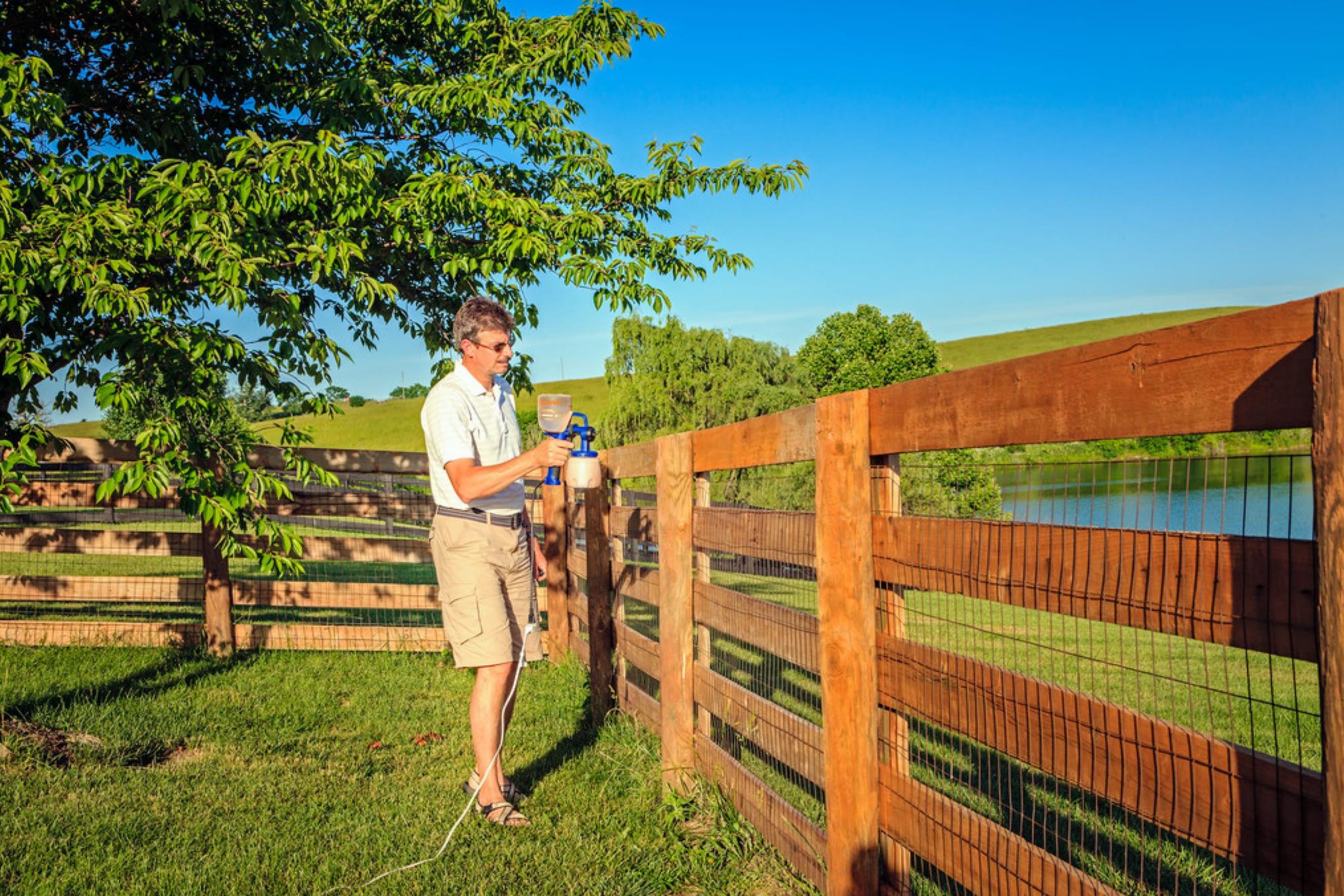 Figure Out Whether Your Cedar Surface Should Be Cleaned
Another thing you should figure out in advance is whether or not the cedar wood surface is new or old. For example, if you have brand-new cedar wood, you will have to prepare it for staining of any sort.
Cleaning it by power washing first is mandatory since it opens up the wood's grain. As a result, the paint becomes able to adhere to the surface much better. Also, you might want to use is TSP or Trisodium Phosphate when working with brand-new wood. This chemical is a great cleaning agent, stain remover, and de-greaser.
On the other hand, if the cedar wood you have is aged, you will still have to clean it before staining. Only in this case, the best wood cleaner for you will be Oxi-Clean laundry detergent.
It will save you both time and money, giving the same results. The only difference between cleaning new and old cedar wood is that the new wood does not require much cleaning.
What to Consider When Painting or Staining New Cedar?
When you are working with new cedar wood, remember that this surface should always be cleaned and dried first. Brand new cedar wood could have a moisture content that is too high. As a result, you will have problems with coating it since the product won't adhere properly or you will have to use more of it than actually needed.
We recommend you check with your lumberyard where your cedar wood is purchased. In particular, you need to find the date it was cut and milled. Normally, freshly cut cedar requires at least two weeks after installation to dry out completely.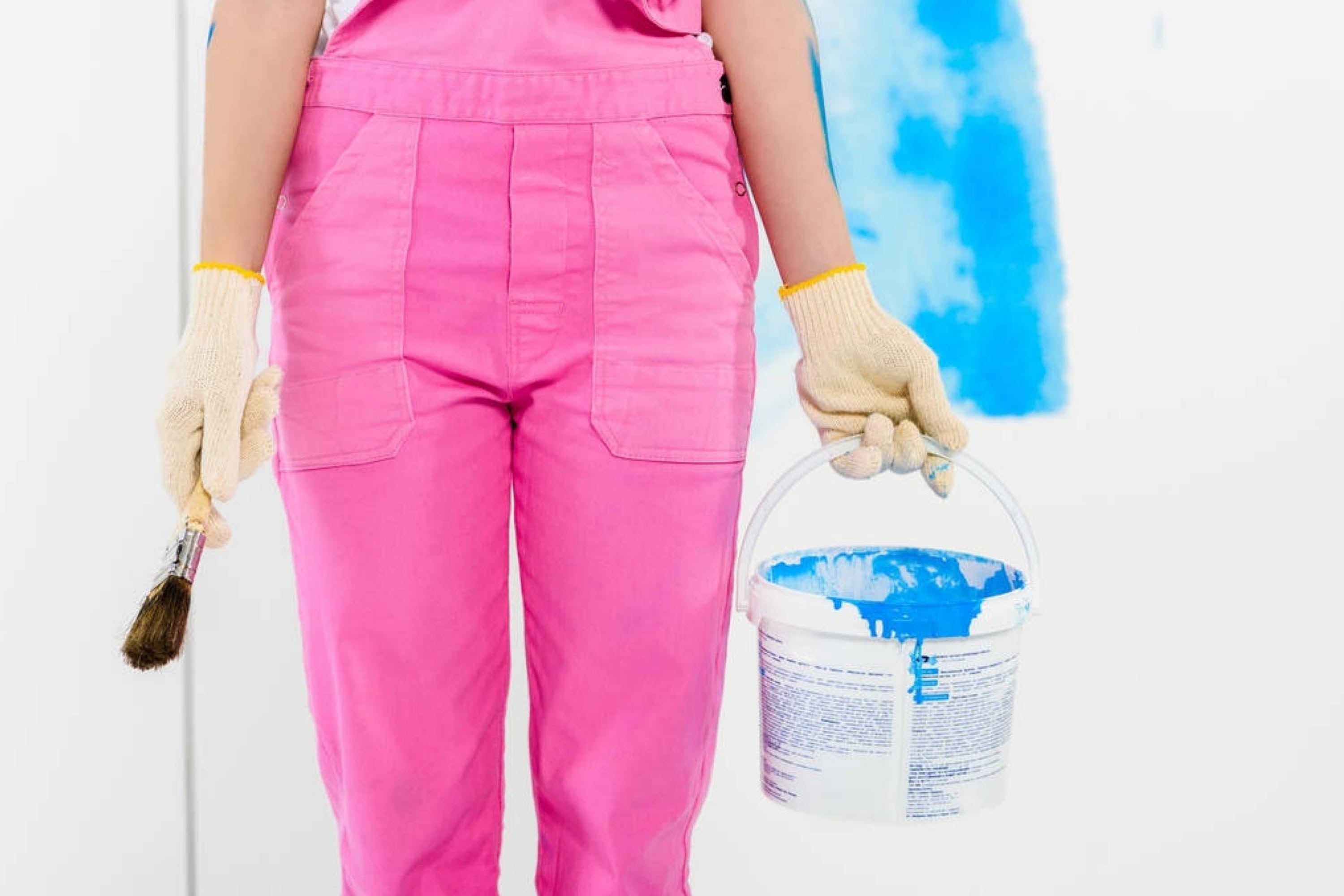 Things to Consider When Painting or Staining Seasoned Cedar
If you are going to paint or stain an older, seasoned cedar wood, you need to remove all the old flaking paint from its surface. If the surface has been previously stained, remove the old and dried top layer of wood by power washing.
It doesn't matter which kind of paint or sealer product you are going to use, when working with seasoned older cedar wood, cleaning the older layers off is imperative to do.
What to Consider When Painting Previously Painted Seasoned Cedar?
If your cedar wood surface has been previously painted, all loose paint must be removed before applying the new coat. You will have to scrub the surface thoroughly with a soap and water mixture.
Sometimes, you may even want to use a wire brush on specifically stubborn painted areas. After all the surfaces have been cleaned, dry them properly. Typically, after power washing or normal manual washing, a two-day drying period is good enough.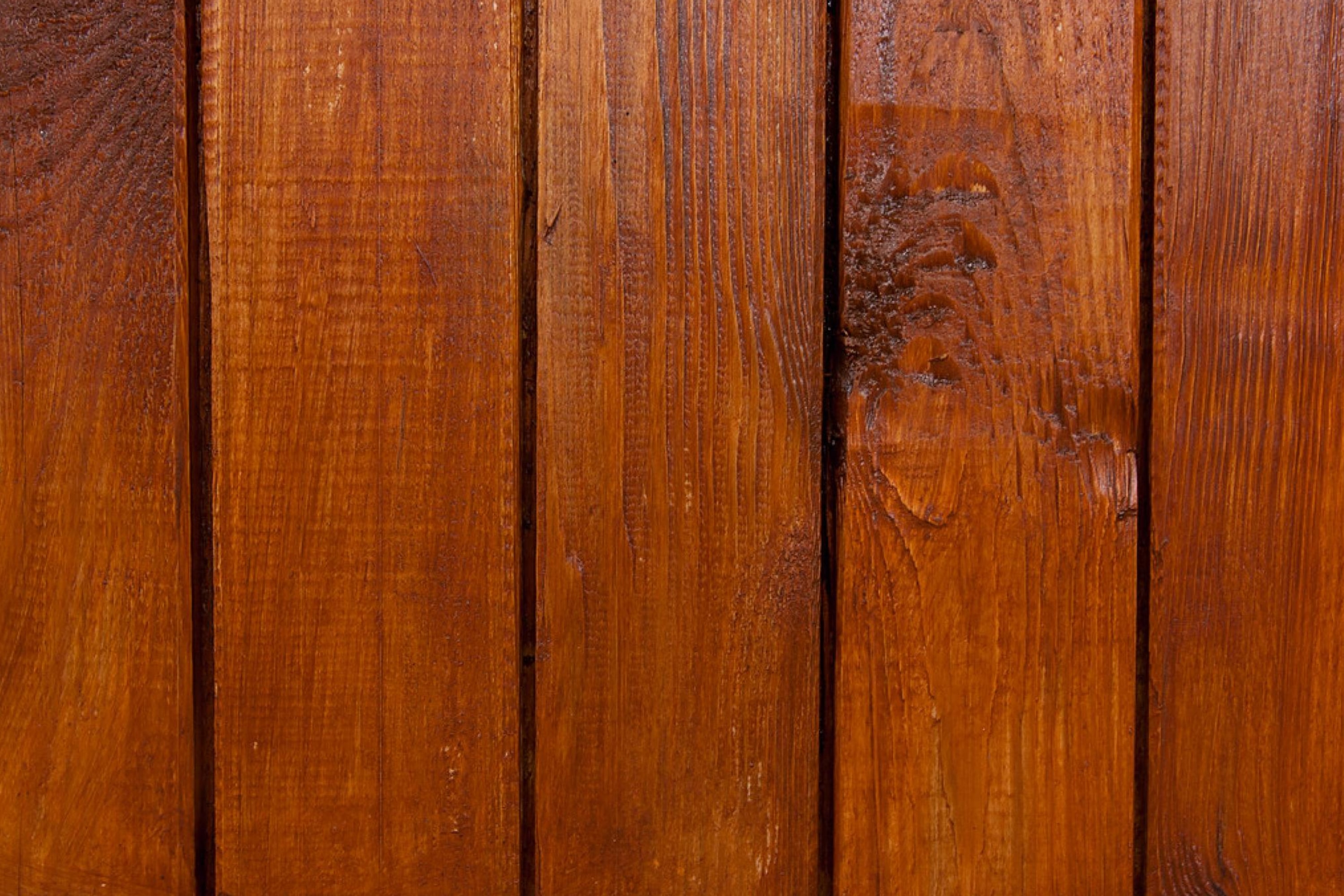 What to Keep In Mind When Staining Previously Stained Cedar Wood?
If you are dealing with older cedar wood that has been previously stained years before, painting or staining it now can be quite a challenge. You will have even more complications on the way to the perfect wooden surface if you want to use a semi-transparent or transparent stain, as this stain does not cover wood grain imperfections.
Anyway, in this case, you may need to clean extensively with a wood brighter and cleaner. The goal is to remove all the gray and black mildew away to achieve a brand new wood look again.
Now you know that cedar wood can be painted and also, we explained what things should be taken into consideration if you are working with newer or older wooden surfaces, or if your cedar siding or another surface has been previously painted or stained.
These tips will help you achieve flawless coverage and a longer lifespan of a new coating.
How to Paint Cedar Wood?
As usual, before you start painting your cedar wood surface, you need to get yourself and the surface ready for the procedure properly.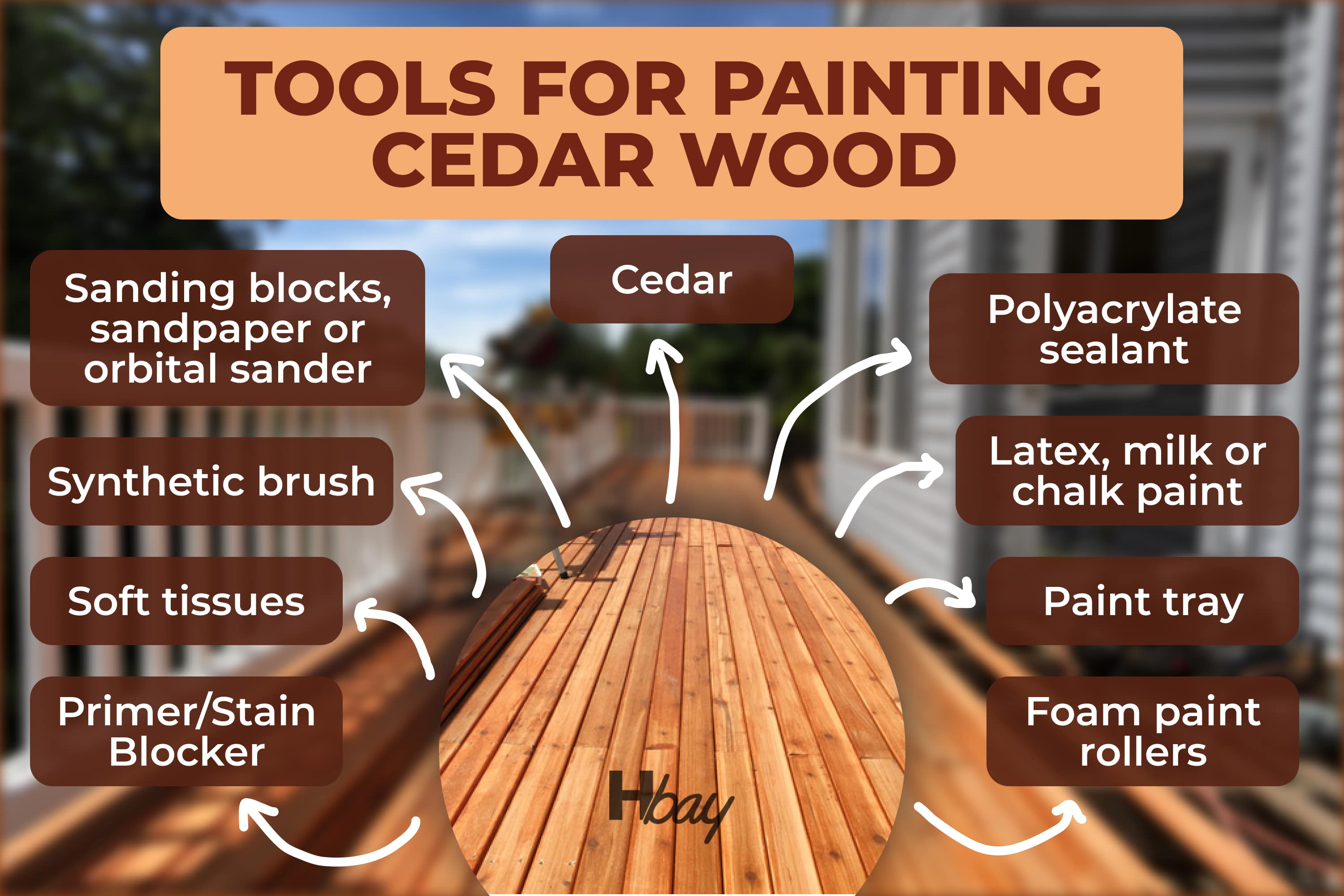 First of all, make sure you have all the tools at hand so that you won't get distract by searching for them in the middle of the paint application! You will need the following items:
Cedar
Sanding blocks, sandpaper, or orbital sander
Soft cloths
Primer/stain blocker
Foam paint rollers
Latex, milk, or chalk paint
Synthetic paintbrush
Polycrylic sealant
When all the preparations are done, you can start painting your cedar piece or surface.
How To Paint The Exterior Of A House That Has Cedar Wood Siding With Peeled Paint Step By Step DIY
Sand the surface using sandpaper, sanding blocks, or an orbital sander (the tool will depend on the size of your surface)
Wipe the surface with a dry cloth, then follow with a damp cloth to remove all sanding dust
Apply a coat of primer and stain blocker with a foam roller. Let it dry completely
Using a foam roller, apply latex or chalk paint. Dor milk paint, you'd better use a paintbrush. Let the first coat dry and apply a second coat
Let the final coat of paint dry for a minimum of 72 hours
Use a synthetic brush to apply a polycrylic sealant to the wood. Let dry
As you can see, there is nothing difficult about painting cedar wood. You just need to prepare the surface correctly and apply the paint or stain of your choice according to the instruction.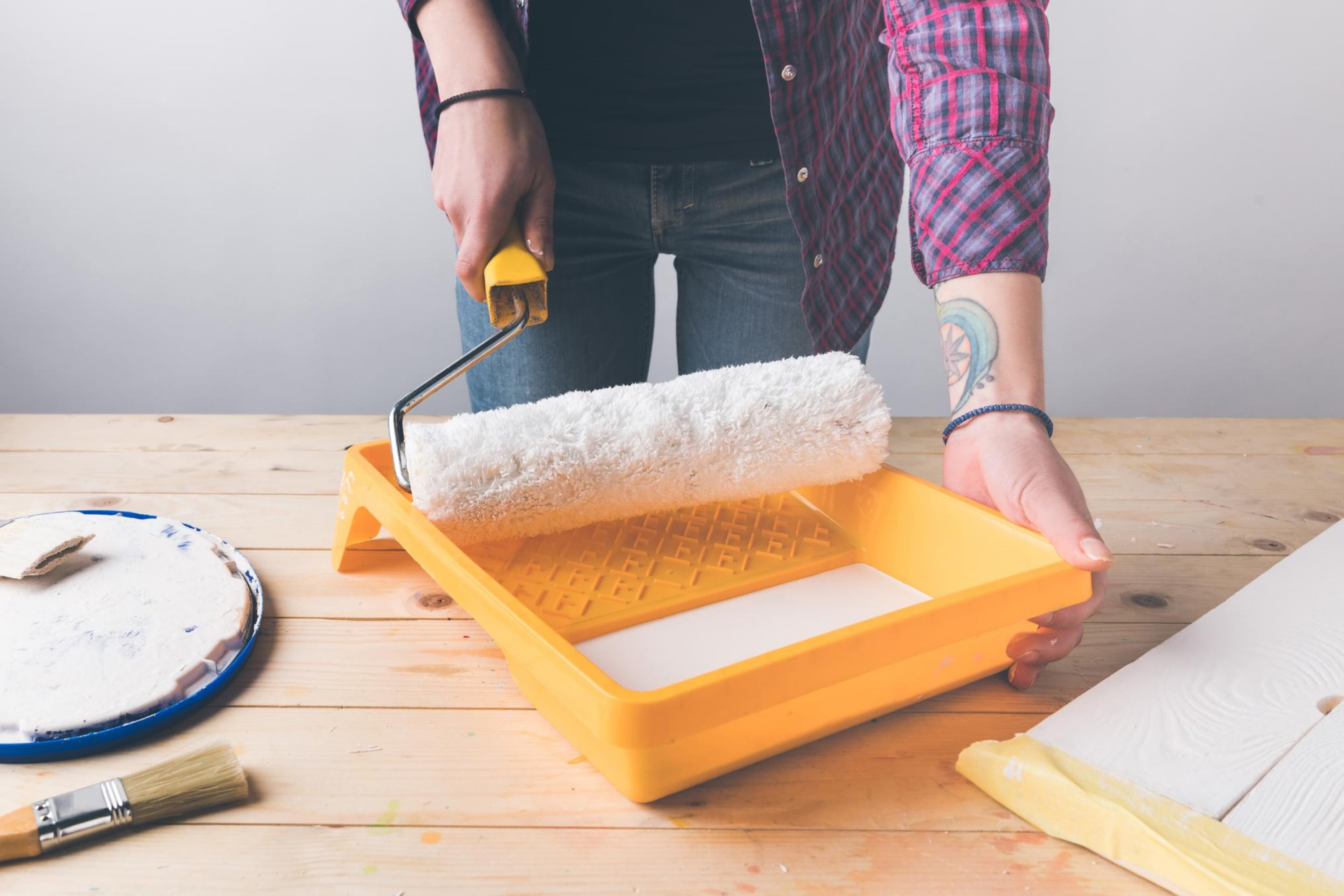 What Is the Best Paint For Cedar Wood?
Most homeowners become puzzled when the time comes to choose what type of paint will work on a certain cedar wood piece or surface. There are basically two types of paint stain for cedar wood and siding:
Solid-body stain
Semi-transparent stain
At this point, you have to realize that it is a really important decision to make! Of course, once the paint is chosen, it doesn't mean there is no way back to using another type of coating.
However, in this case, you will have to work really hard to paint your cedar surface!
So anyway, it's better to think this out carefully in advance. Below, you can learn more about each of the major paint types.
What Is Solid Body Stain For Cedar?
In general, a solid-body stain is like a regular paint stain. It allows 50% of the stain to soak into the wood, whilst the other 50% remain on top. This is why this product is referred to as a paint stain. If your cedar wood siding or another wooden piece already has this type of paint stain on it, you will have to put something very similar when applying a new coating.
All types of solid coatings are good, and most of them typically have the words "Fence and Siding" on their cans. But if you need to re-stain a deck, for example, we would recommend you use the stain that's marked as "Deck Stain". It has higher solids and polymer contents, being able to last on horizontal surfaces as well.
You should also keep in mind that although solid body stains can be applied to new or previously paint-stained cedar wood and siding, this type of paint stain will cover up the natural grain of the wood.
So if you'd like to keep the wood grain look of your cedar surface, you should not use this product!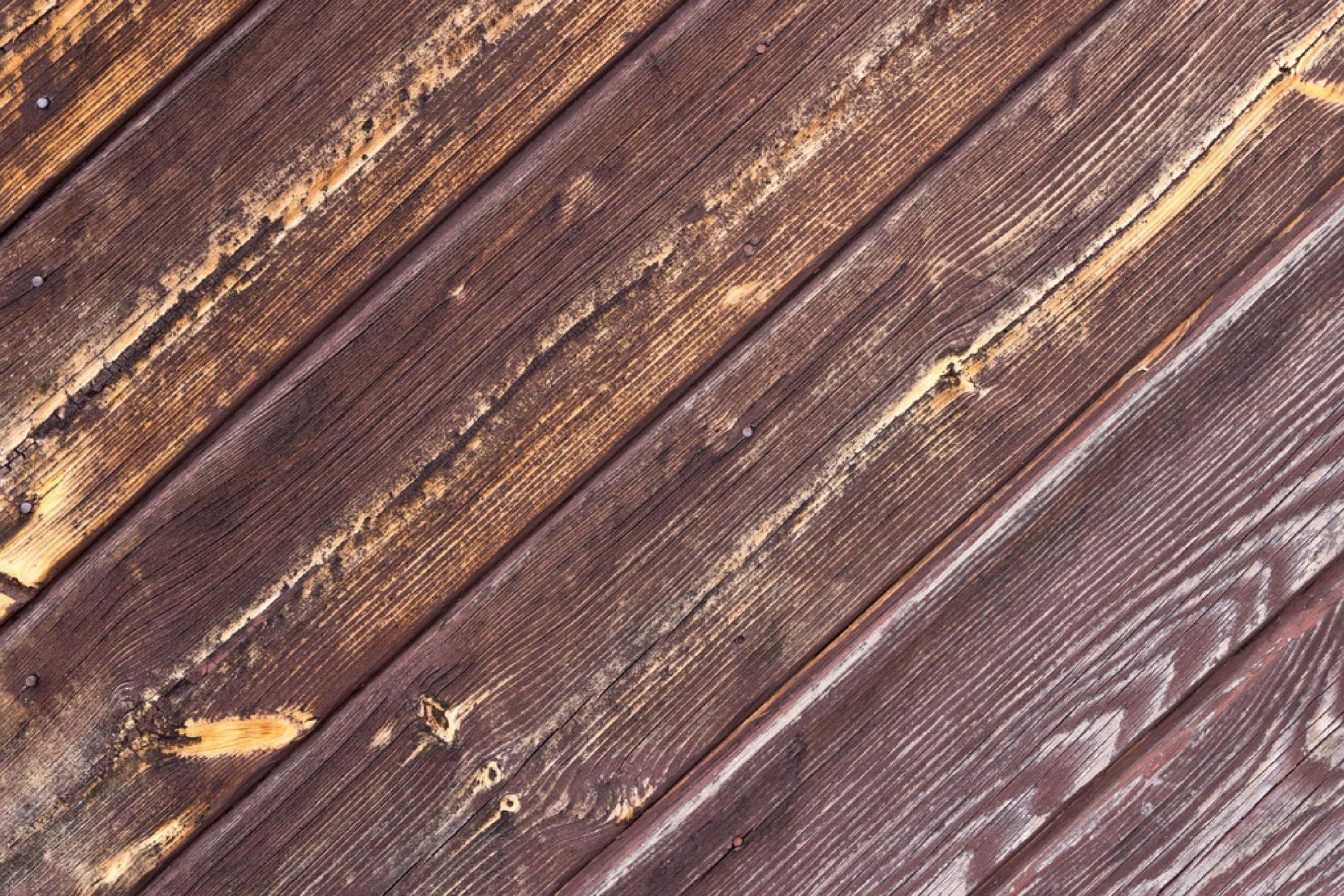 What Is Semi-Transparent Stain?
If you consider staining your cedar piece or a surface with a semi-transparent formula, be sure you will get very good protection from the sun, rain, snow, and temperature fluctuations since most of these products really provide superb protection! Except for this feature, semi-transparent stains have a few more perks:
These products repel moisture very well
Additional coverage for moisture protection is rarely required
These types of coating are not prone to cracks, peeling, chipping, or bubbles
Below in a table, you can check out the basic features of each type of stain that can be used on cedar wood and see what makes them all different.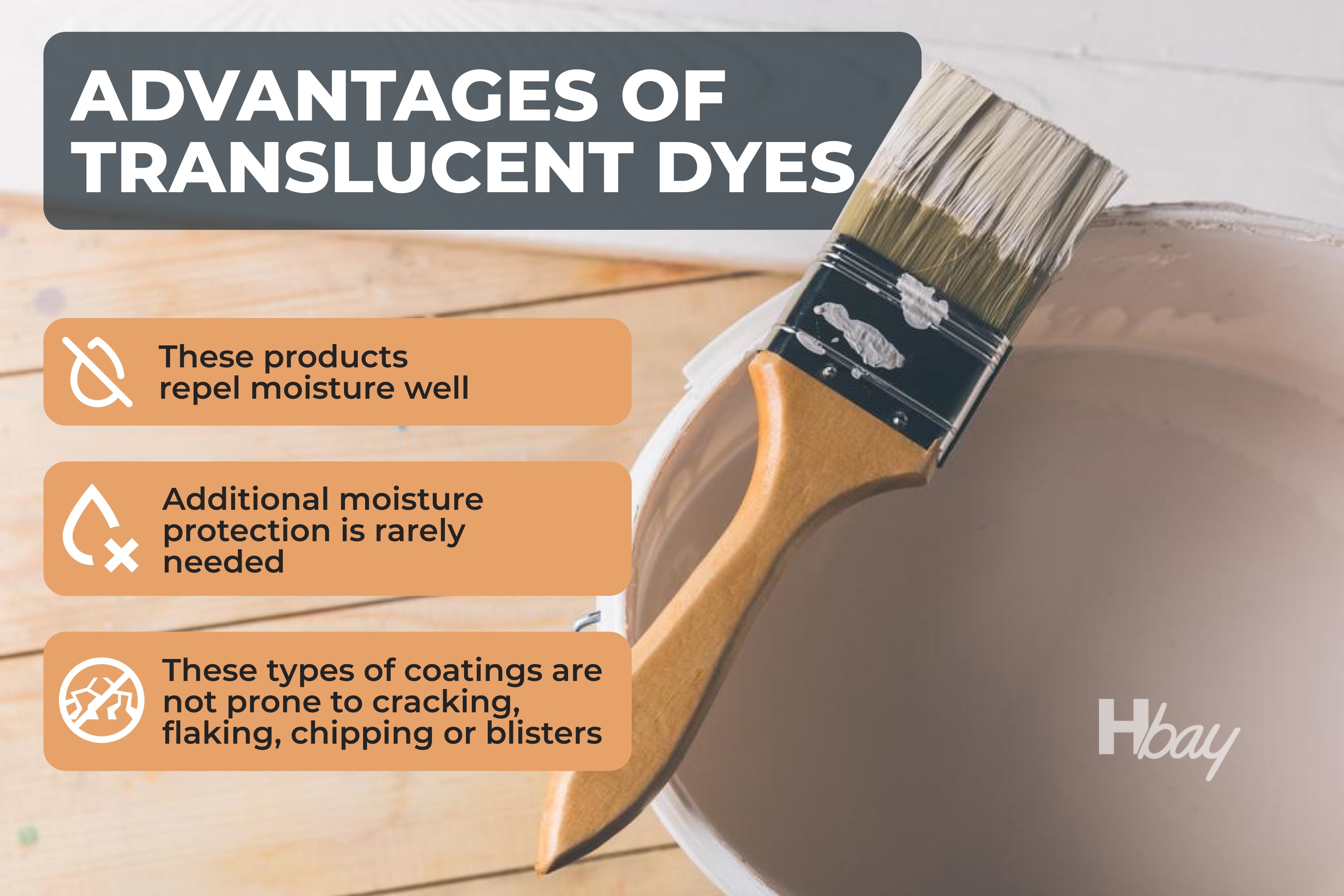 Well, now you know that cedar wood can be painted, and also, you learned how this can be done. Moreover, we shared a few useful tips and life hacks regarding stains suitable for this kind of wood that will work on it better than others.
Now you know what stains will let your cedar piece show its natural wooden beauty and texture, providing proper protection for the item/surface as well.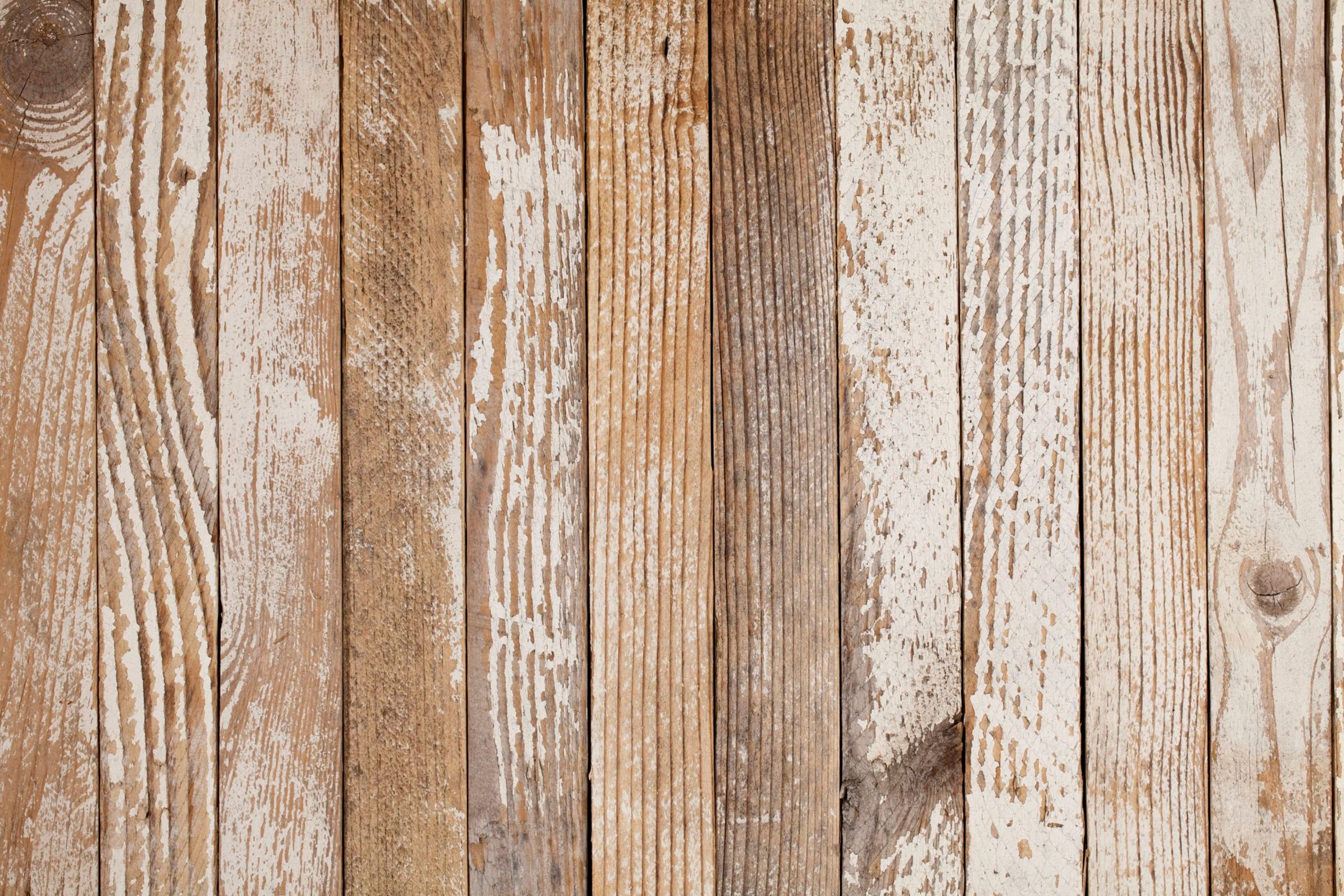 Frequently Asked Questions
⭐What color paint goes with cedar wood?
Taupe, tan and beige are the most commonly used colors to pair with cedar wood surfaces.
⭐Can you spray paint cedar wood?
Technically you can. But prepare for multiple coats before the paint no longer soaks in since the main idea of painting cedar is to apply a lot of paint to the wood to allow the paint to soak into the porous material.
⭐Should you paint cedar wood?
Painting is not mandatory. Moreover, it's not recommended painting Cedar because it will cover up the natural beauty of the wood grain.