If you are looking for an easy way of customizing your stuff, hydro dipping might be exactly what you are looking for! This method is very simple first of all, which means that even those who are not familiar with painting techniques will be able to use it easily.
Also, this type of paint decorating does not require many tools or any specific skills.
However, when somebody decides to try it out, the most frequent question that comes to this person's mind is: what is the best paint for hydro dipping, by the way?!
And if you are not very knowledgeable about paints and their types, finding an answer might be challenging for you indeed!
This is why today we are going to reveal certain facts on this painting technique to you folks!
You will learn about the optimal types of paint that can be used for hydro dripping, and also, we will explain what it actually is for those who have never heard of it before. In addition, we will share some curious facts about hydro dipping different materials.
So stay with us! It is going to be interesting!
What Type Of Paint Is Optimal For Hydro Dipping?
With hydro dipping, you can turn almost any object into a masterpiece and make it customized easily with just a fre simple actions. However, to have everything done properly, you need to consider a crucial factor which is paint.
Yes, the type of paint that you will be using is essential since depending on it, your whole work may end up being flawless or messy! But if you have never hydro dipped before, you surely ask yourself: what type of paint is best for hydro dipping?
Well, among all the paints, we can consider acrylic spray paint the best option if you decide to hydro dip anything. The reason is simple and it is hidden in the characteristics of this type of paint.
See, acrylic spray paint will always float to the top as a thin film, and also, it will always stick easily to the surface of the object that is submerged.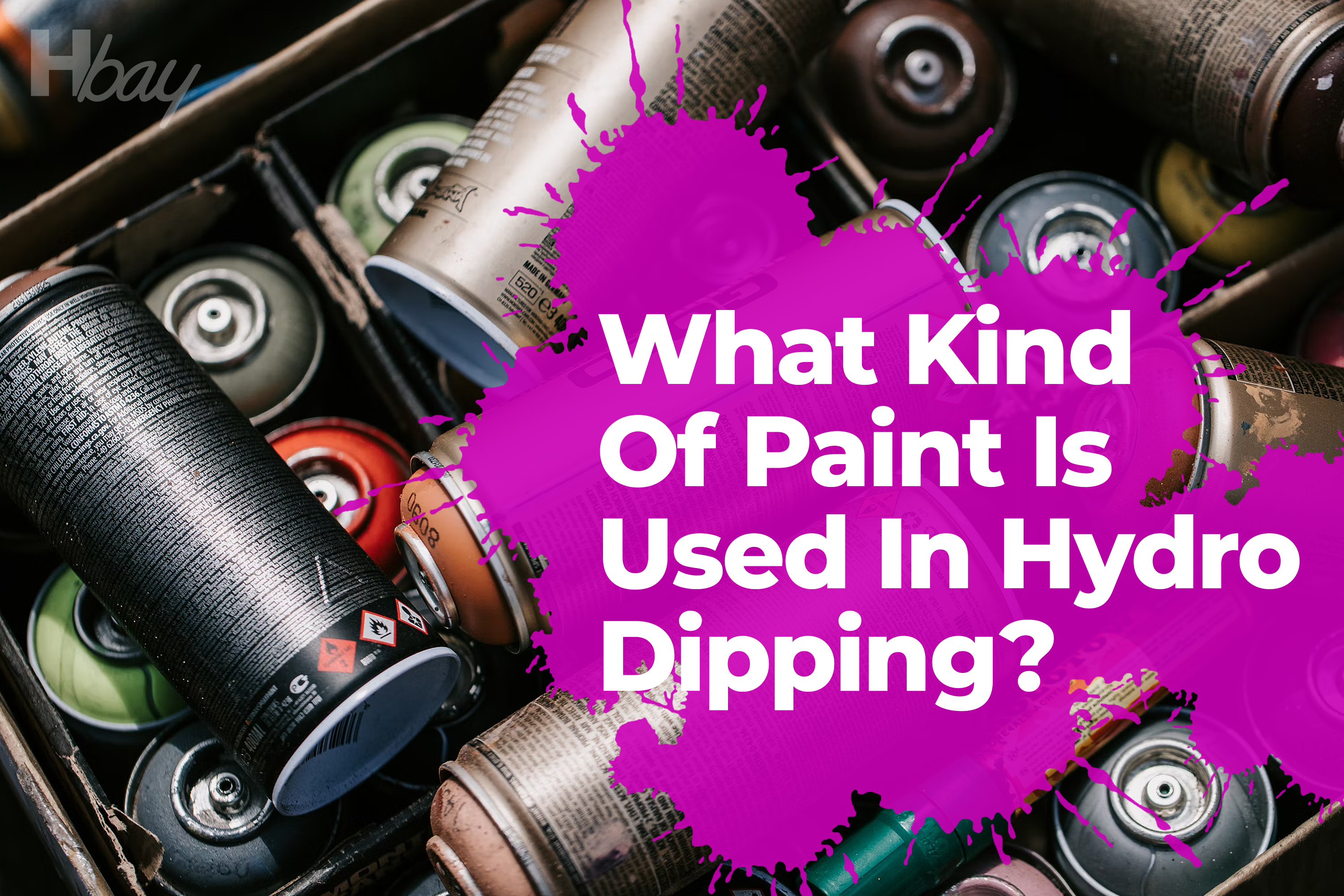 In addition, if you make use of a can of spray acrylic paint, it will surely be applied evenly and smoothly. However, there is also one downside of this type of paint: when using a spray can, you must always make sure that you don't hold it too close to the surface of the painted object.
Otherwise, there is a huge risk of ending up with the surface covered with a bubbly layer of paint! Of course, such a finish is not what you would like to have, right?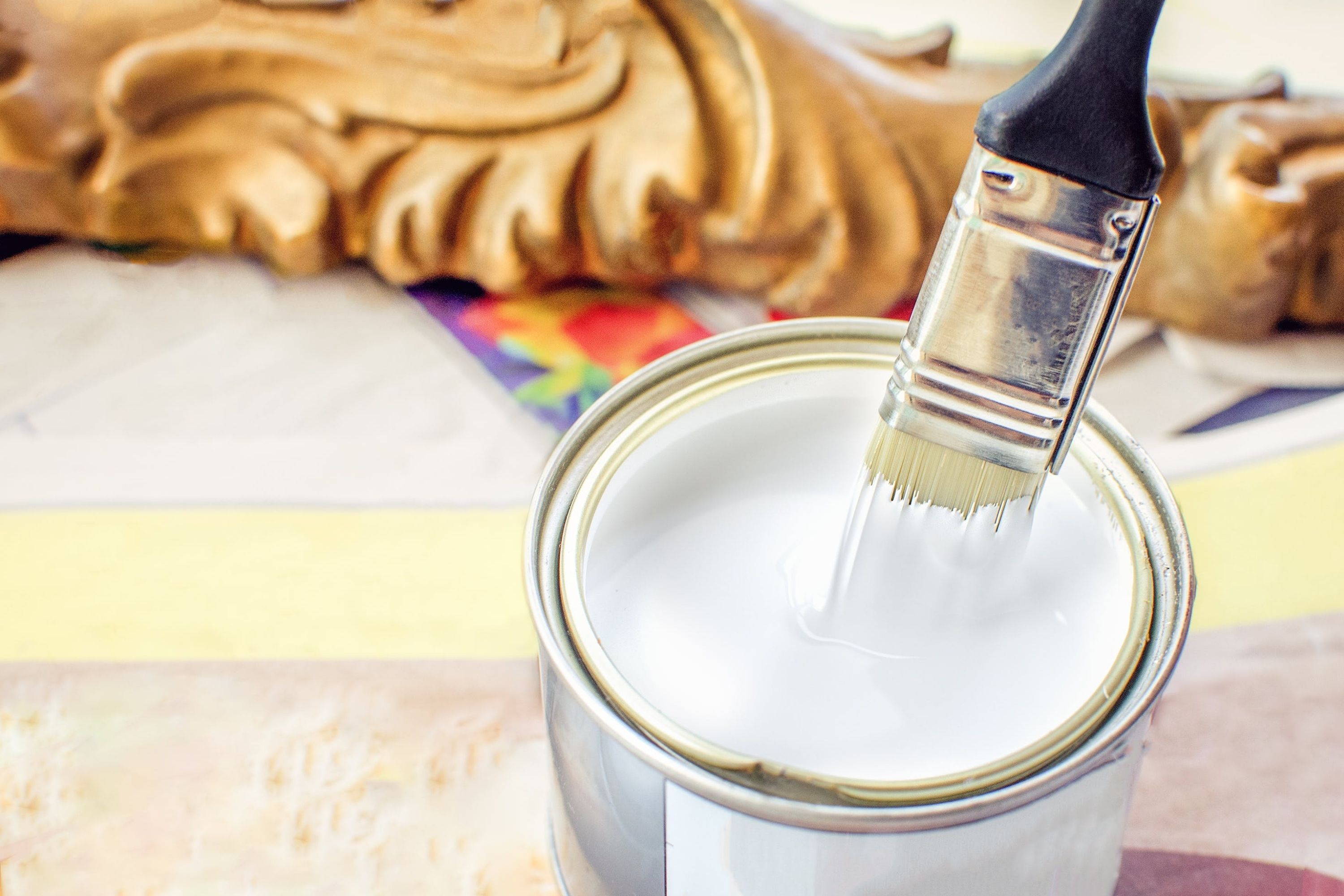 As for the regular acrylic paint, it might not be the same effective. See, regular acrylic paints are heavier than the spray ones. It means that such a paint will not be able to get attached to the surface of the object properly.
In addition, you will most likely be unable to even add it to the dipping water the way it is! So usually, if you have to make use of the regular acrylic paint, it has to be diluted with water to make it thinner. And only then the paint can be added to the water.
But before we proceed to compare different types of paint used for the hydro dipping, let us explain what this technique is and how it is done. Like this, you will also be able to better understand why this or that kind of paint may or may not be suitable for it.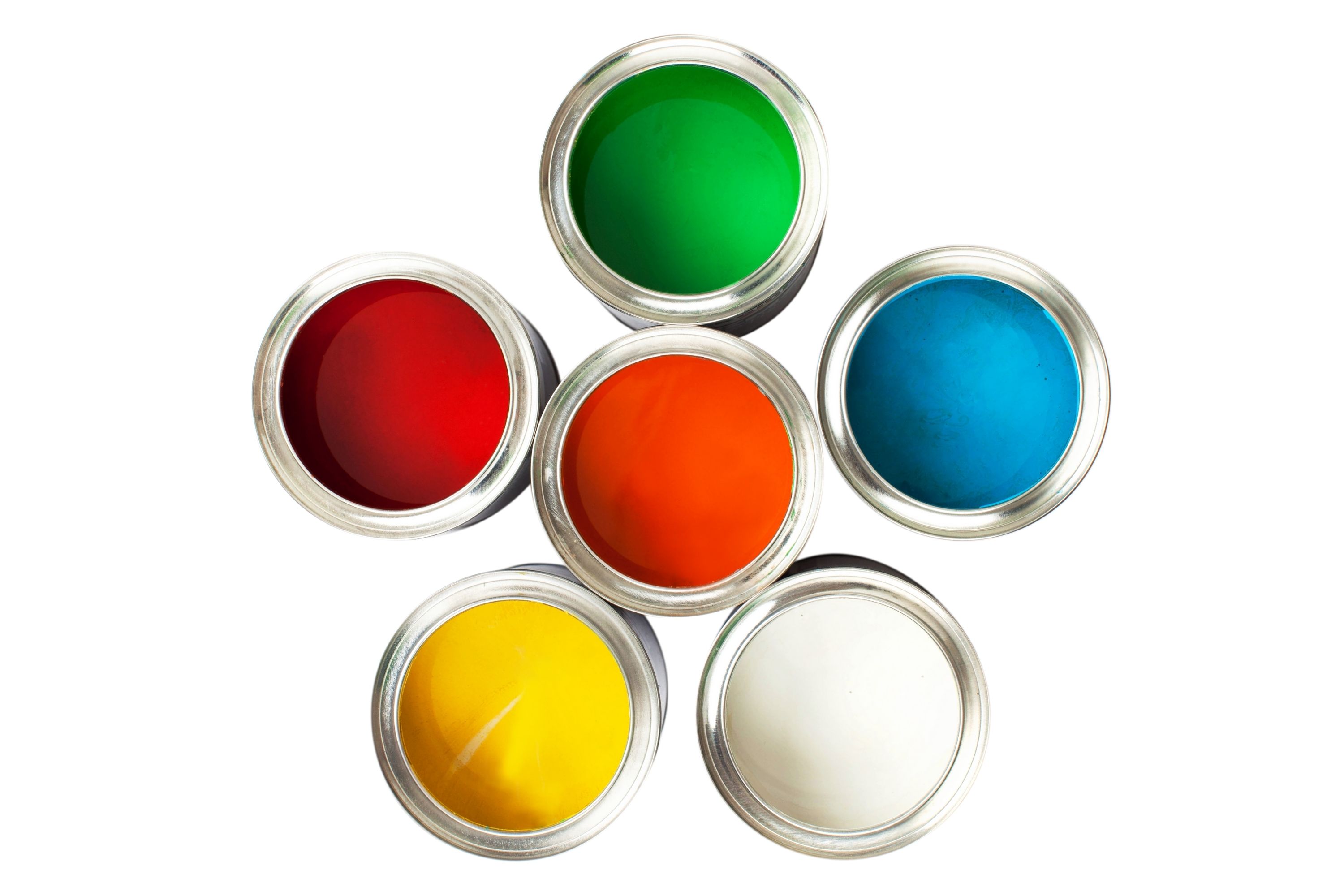 What Is Hydro Dipping?
Hydro dipping is a type of paint application that requires the use of water and paint. It is also known as water transfer painting or immersion painting, by the way. It is a unique process that allows you to apply paint and graphics to almost any three-dimensional object!
The general scheme is pretty simple:
you take a tank with water
you add paint into it
you take an item that you want to customize and you dip it into your colored solution briefly
you take the item out and let it dry
That's it! Now you have an object covered with a unique and custom pattern. As you could already understand, when you add paint to the water, it creates a sort of colored film on the surface.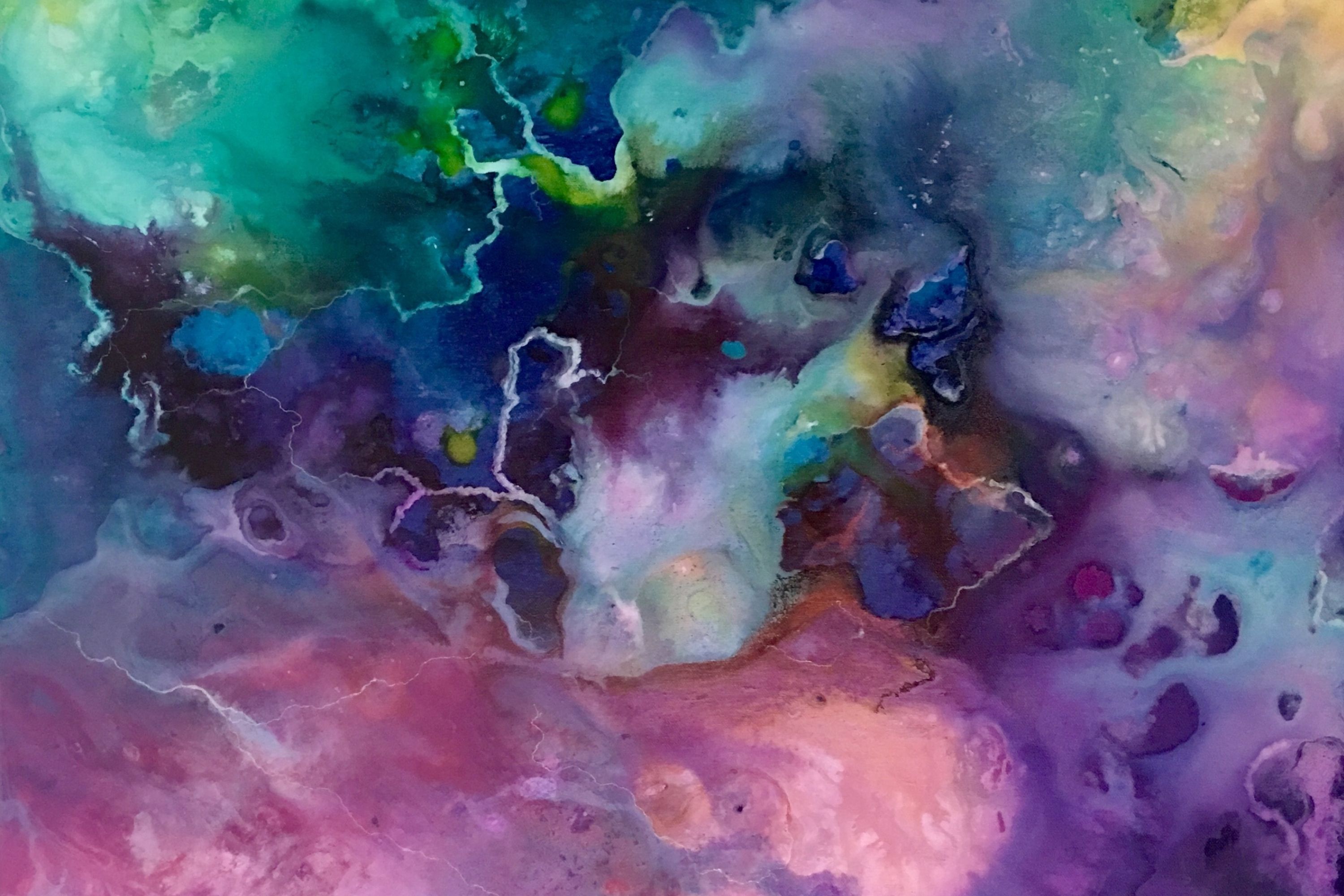 The pattern that this "film" creates when the paint is added to the water in the tank will later be transferred onto the object as it is when you dip it into the substance.
And now let's see more closely how different types of paint can work for this paint application technique. Like this, you will know for sure what paints to take into consideration, and what paints are better to be avoided since there will be no use of them at all.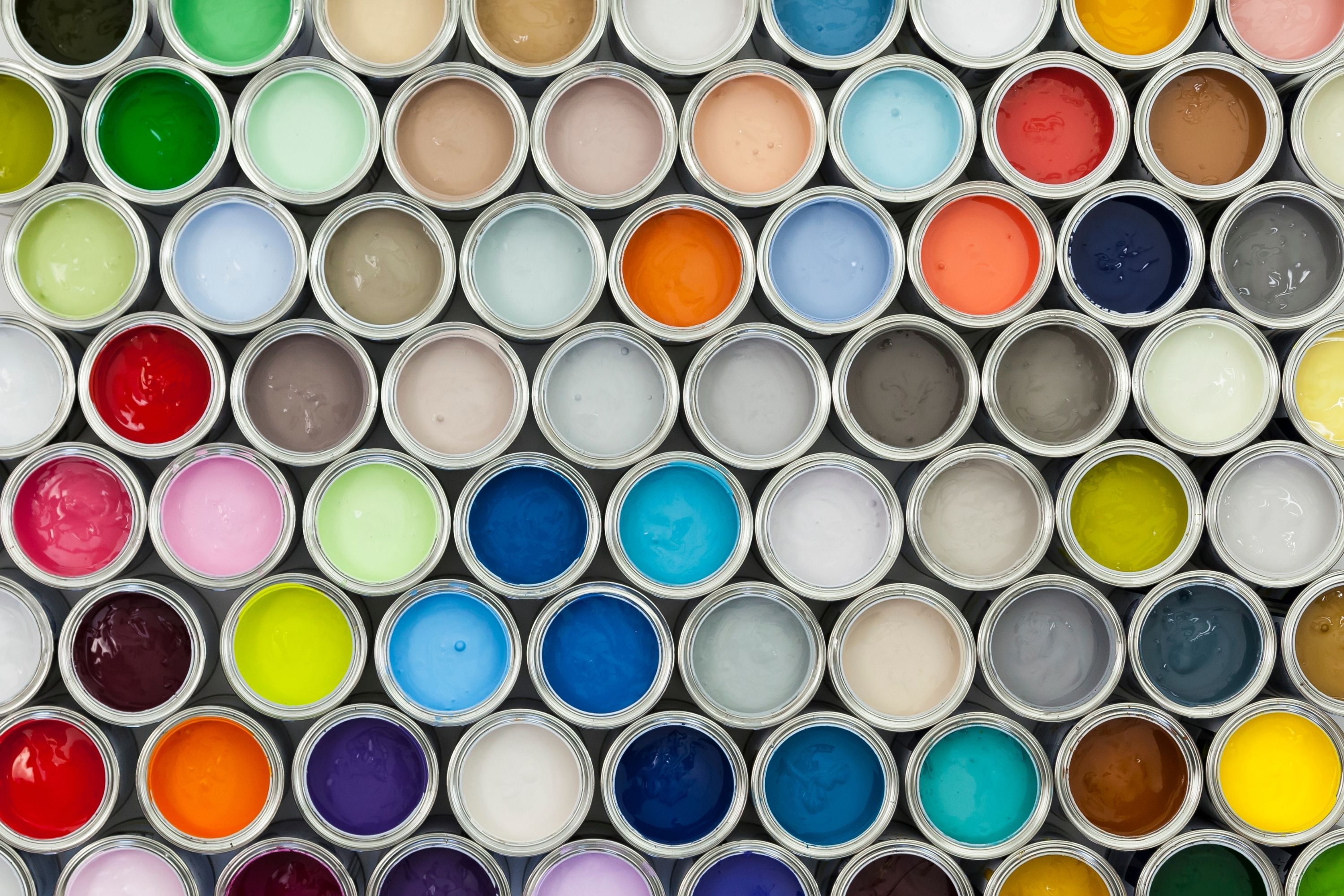 What Is the Best Spray Paint For Hydro Dipping?
If you want to hydro dip, you need to choose the proper spray paint type for that. And as we have already mentioned above, acrylic spray paint will be the most suitable choice.
Why spray paint in particular? See, using spray paint for hydro dipping is referred to as spray can hydro dipping. This method is used for "3D" objects (for example, for your shirts and hats rather than a piece of paper), and not just for flat surfaces.
Since spray paint is very light and it is applied with a thin layer, it will be very easy to create a sort of colored film on the surface of water where the object must be dipped into.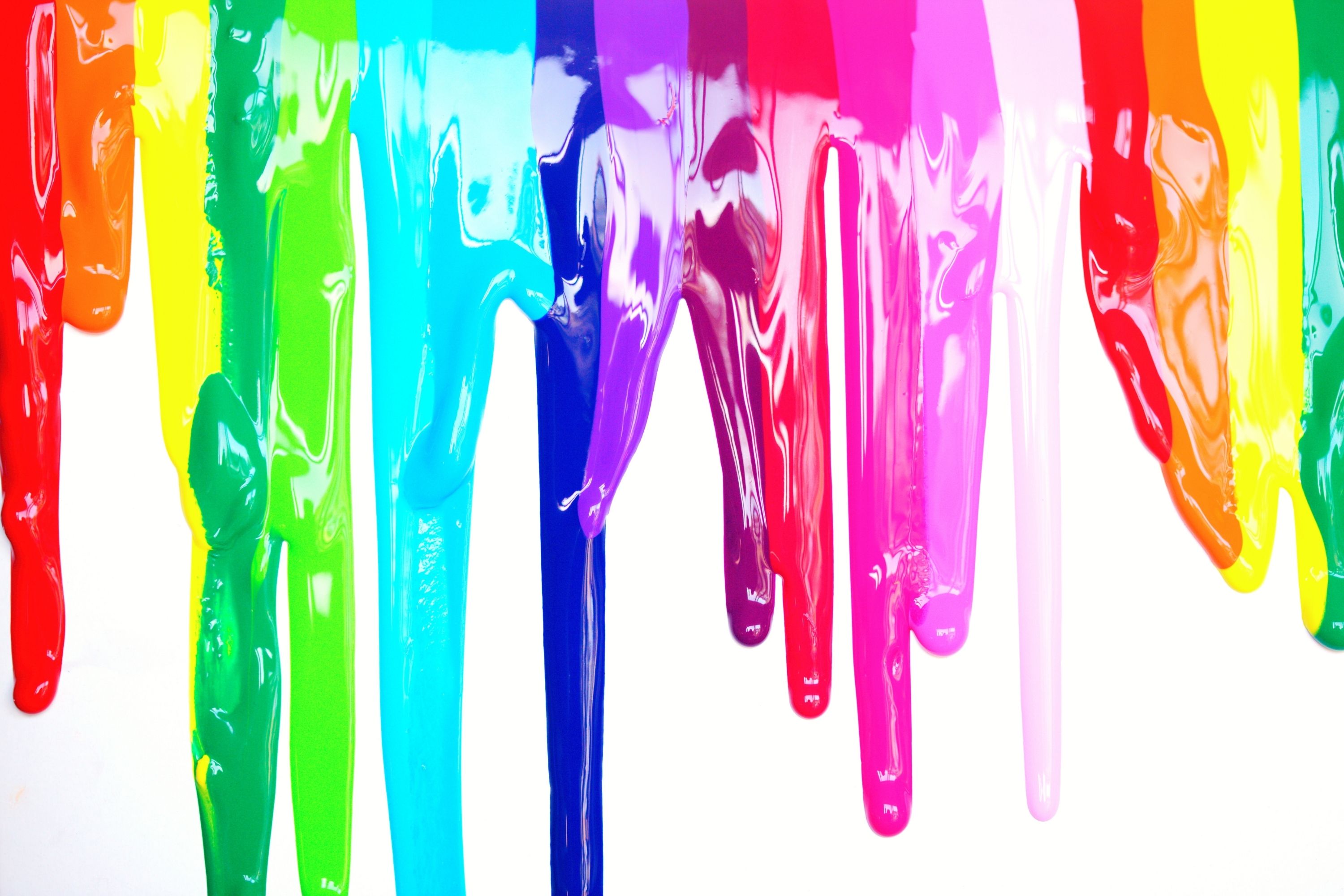 The only thing that you need to do is to simply spray the paint onto the surface of the water, adding in different spots of color here and there to create intricate patterns.
This method allows you to get really creative and create various color splashes and patterns you want!
Hydro dipping is a great way to use up any old cans of paint you have at home, by the way, instead of throwing them away. Of course, if the paint is still usable inside of them! There is also no specific spray paint that you have to use. Any type will do.
Best Spray Paint for Hydro Dipping | Hydro Dipping for Beginners Ep. 1
Oil Based Spray Paint For Hydro Dipping. Yes Or No?
You already know that acrylic spray paint is best for hydro dipping. But what about oil-based paints? Are they the same good?
Well, first of all, we want to remind you that you should use oil-based paints mainly if you want to hydro dip a flat surface, such as a piece of paper or canvas.
The oil-based paints are dropped onto the surface of the water and then a pin-like tip is used to swirl the colors together. You could also use a straw to blow the ink around to create patterns and designs.
But for three-dimensional objects, oil paint is not recommended. See, this type of paint is much heavier than the acrylic paint. As a result, oil-based paints will not be able to create that lightweight film on the surface of water.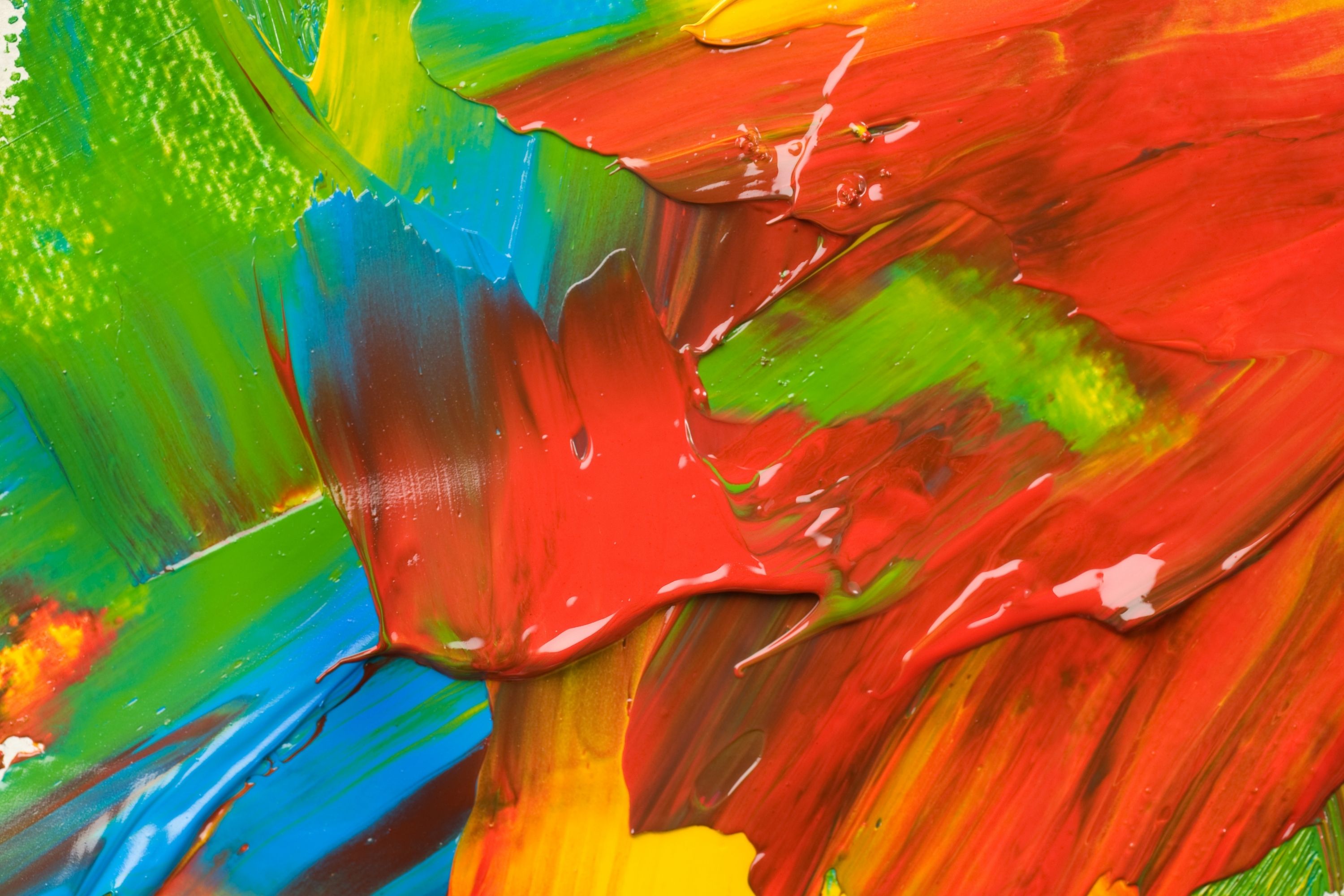 What Acrylic Spray Paint to Use For Hydro Dipping?
Since acrylic spray paint is the best choice for hydro dipping, you may wonder, then maybe, there are some specific brands that are better to be used?
Well, you are actually right to a certain point. We don't want to say that some paint brands are worse than others!
However, some of them are really better for the purpose of hydro dipping.
Below, you will find the list of brands and their products that you should consider using when going to hydro dip anything on your own. With these paints, your painting experience will surely be exceptionally positive!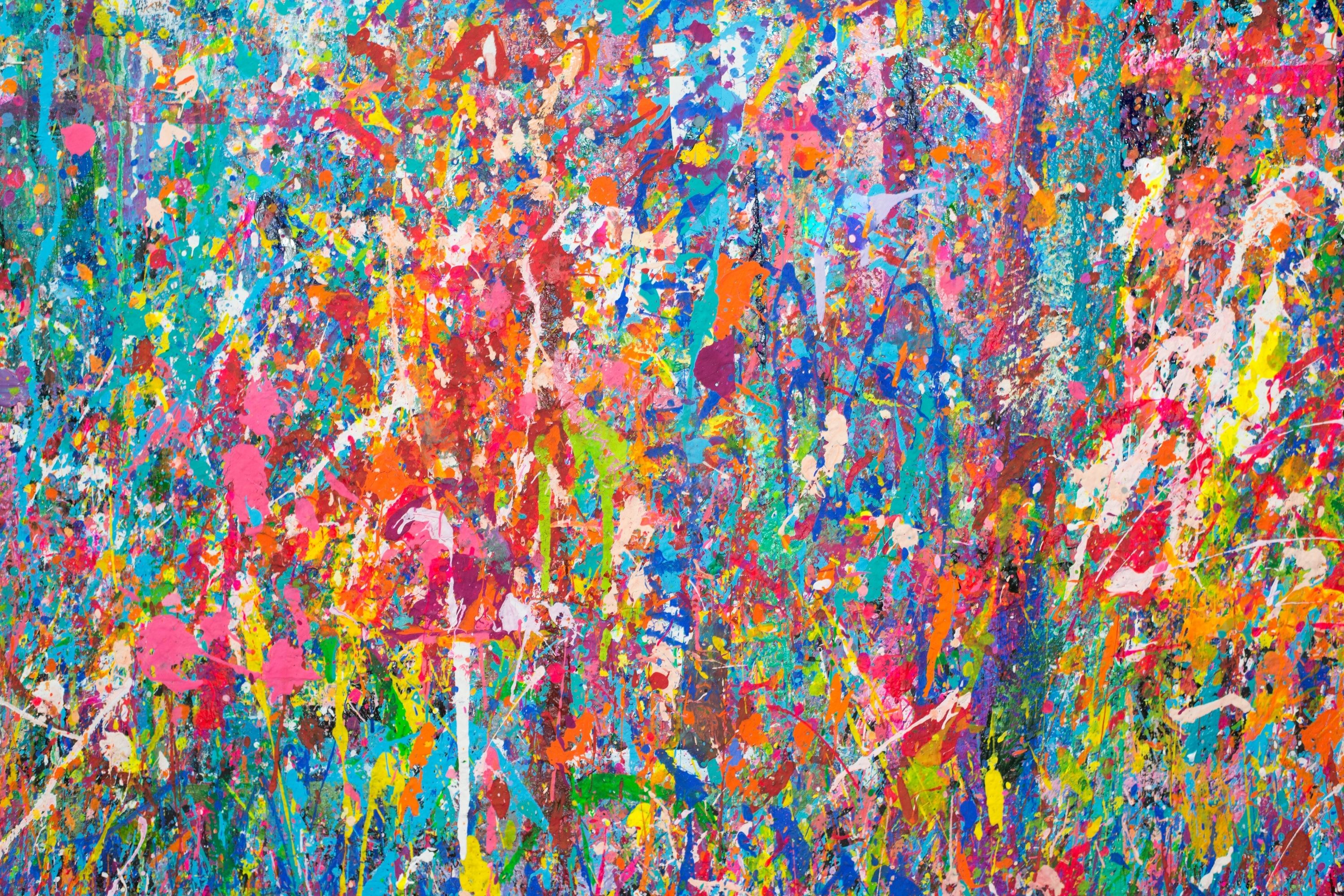 Rust Oleum Painter's Touch Multi-Purpose Spray Paint
This spray paint can be used for an all-around job, and hydro dipping is one of those jobs. This paint is specially formulated for use with different types of surfaces and materials from wood and plaster to metal, masonry, and unglazed ceramics like clay pots.
One great advantage that the Rust-Oleum Painter's Touch Multi-Purpose Spray Paint has is it is a durable paint that helps to extend the life of your hydro-dipped item. In addition, it has a fast-drying formula which means it will easily dry off even with the water present in hydro dipping.
Hydro dipping also has its downsides, however! For example, you would have to look out for imperfections due to uneven paint applied on the surface.
Luckily, the Rust-Oleum Painter's Touch Multi-Purpose Spray Paint has a flat finish surface that should help hide those imperfections.
In addition, this paint is also oil-based which should help the final finish as the oil base on this paint would repel any water that would stick on both. With all said, the Rust-Oleum Painter's Touch Multi-Purpose Spray Paint is one of the best paints out there for hydro dipping.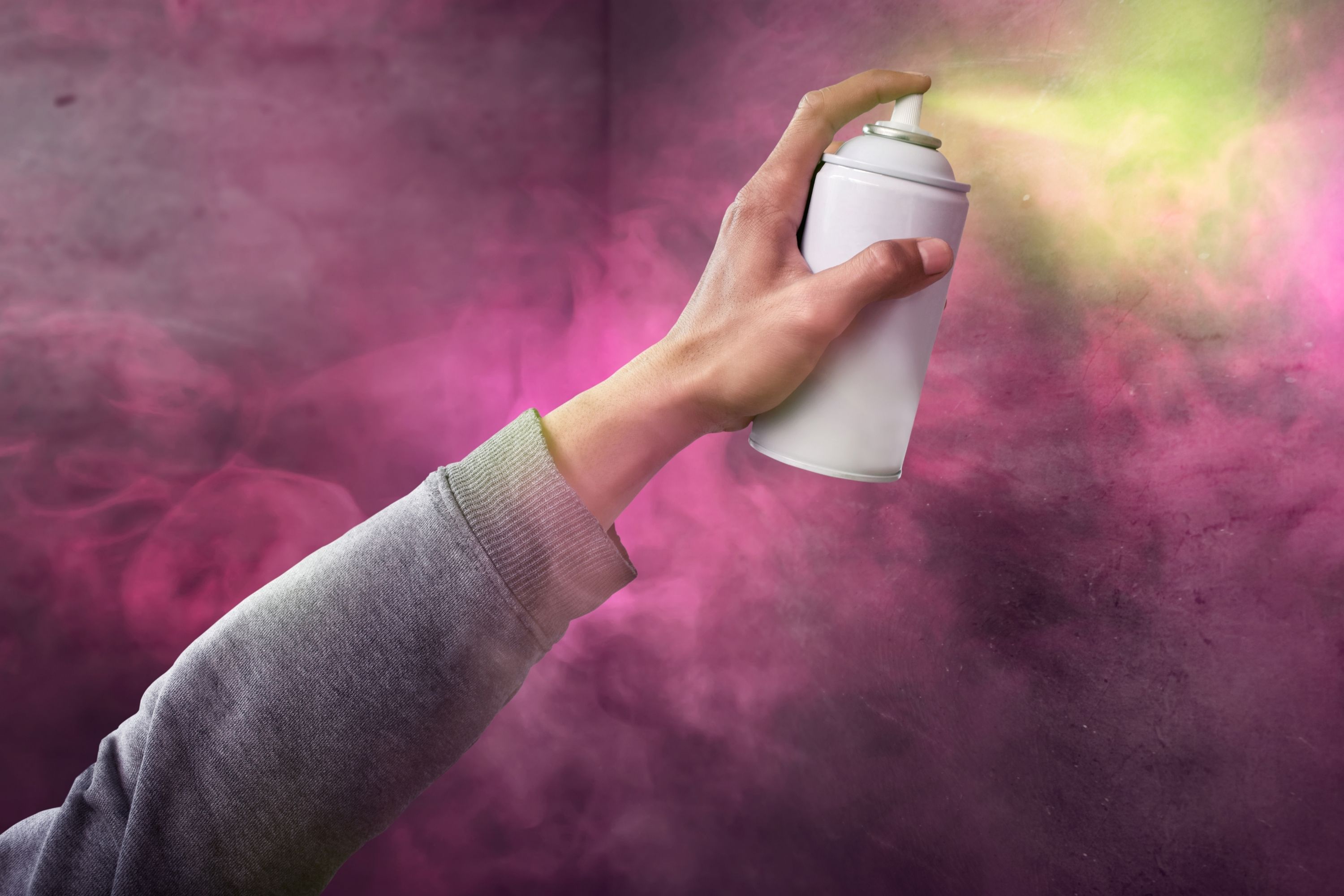 Rust Oleum Universal All Surface Metallic Spray Paint
This paint is almost the same as the previous one Rust-Oleum Painter's Touch Multi-Purpose Spray Paint. The only difference is the metallic color as the name implies.
This paint also has an oil-based formulation which makes it good to be used on hydro dipping. The formulation of this paint will also adhere to virtually any surface like wood, fiberglass, plastic, metal, concrete, wicker, and vinyl!
It also prevents rust after application, and this rust protection makes sense when you are hydro dipping metal items in particular, as dipping a metal item will make it prone to rusting and corrosion as it is exposed to moisture.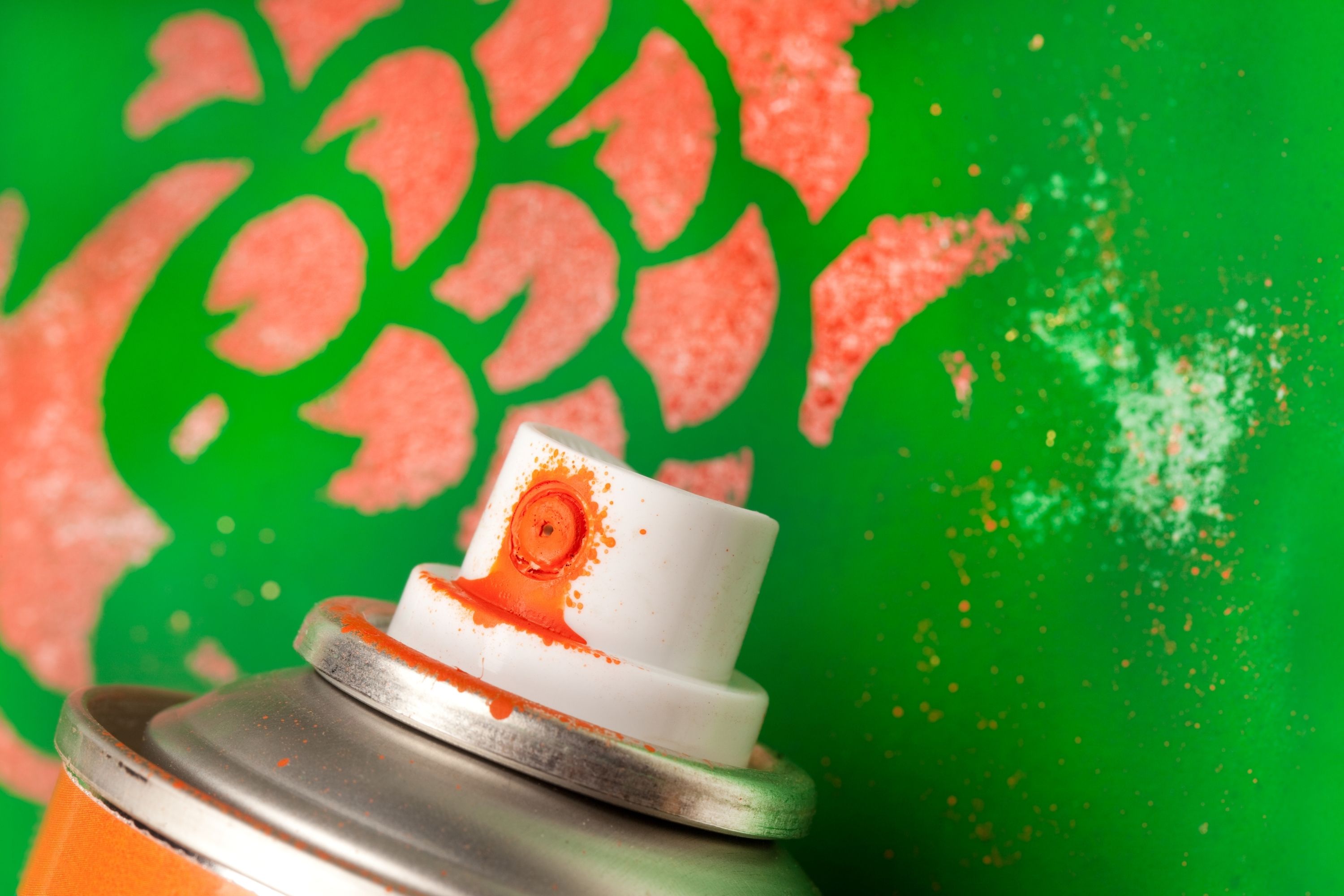 You should also know that this paint is also formulated to be dry as soon as half an hour, and that is a good time frame for drying up after hydro dipping.
The only downside this paint has is its nozzle. See, it is prone to spitting blobs of paint when you are about to run out of pressure.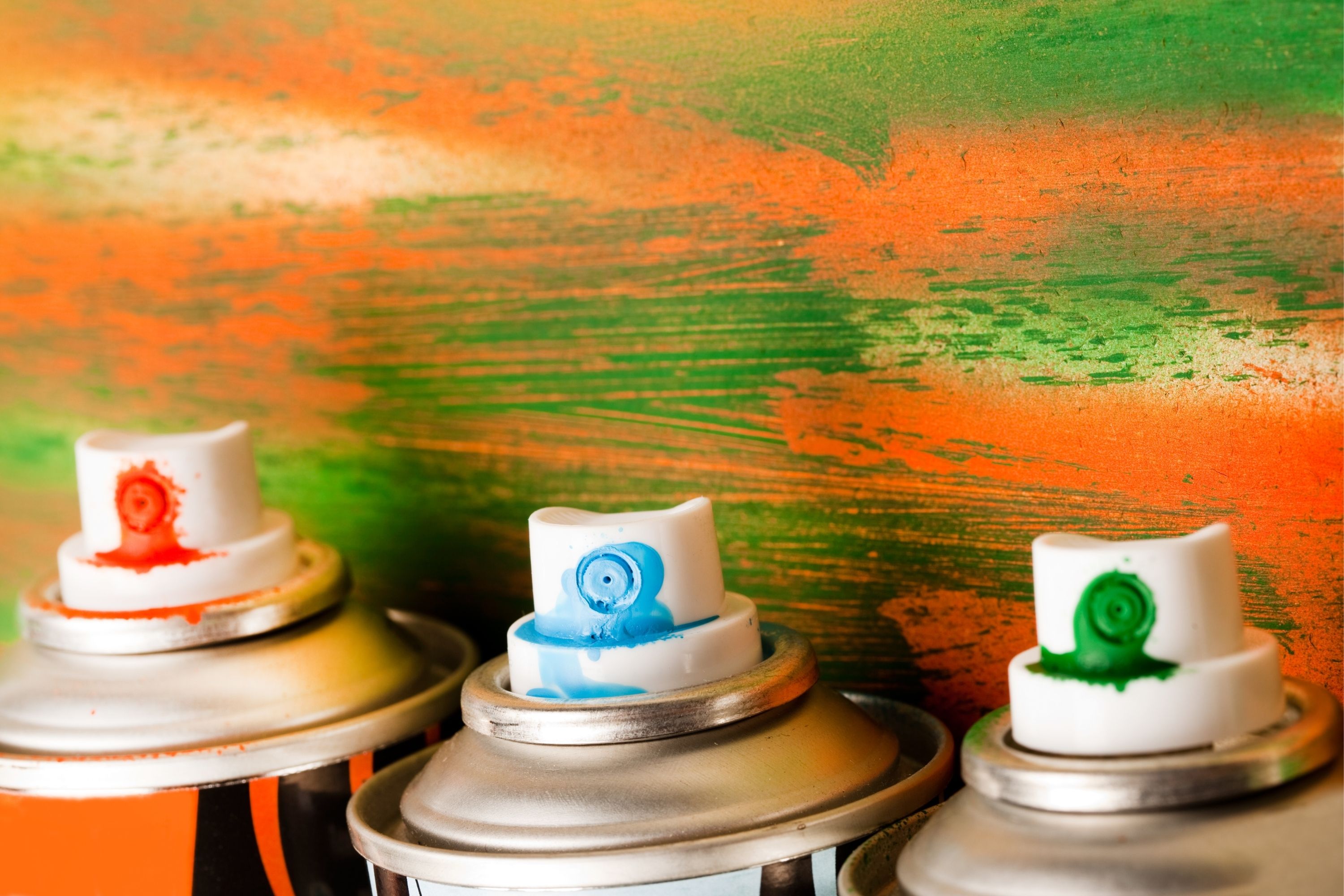 Krylon Color Master Paint And Primer
This is one of the best fast-drying paints on this list. The Krylon ColorMaster is specially made for automotive applications as its product descriptions suggest.
Also, this paint is a paint and a primer at the same time which means that you can worry less about applying primer first before hydro dipping! This paint will stick well to virtually any surface!
This paint-and-primer also has another advantage which is a good nozzle. That feature not only ensures the comfortable spraying as you are not pressing the nozzle with so much pressure anymore. It will also give out an even spray without random paint blobs and spatters.
Another downside that this paint has judging from the customers' feedback is that it has a cheap-looking finish. So it is mandatory to undergo a proper and thorough surface preparation before you start applying the paint.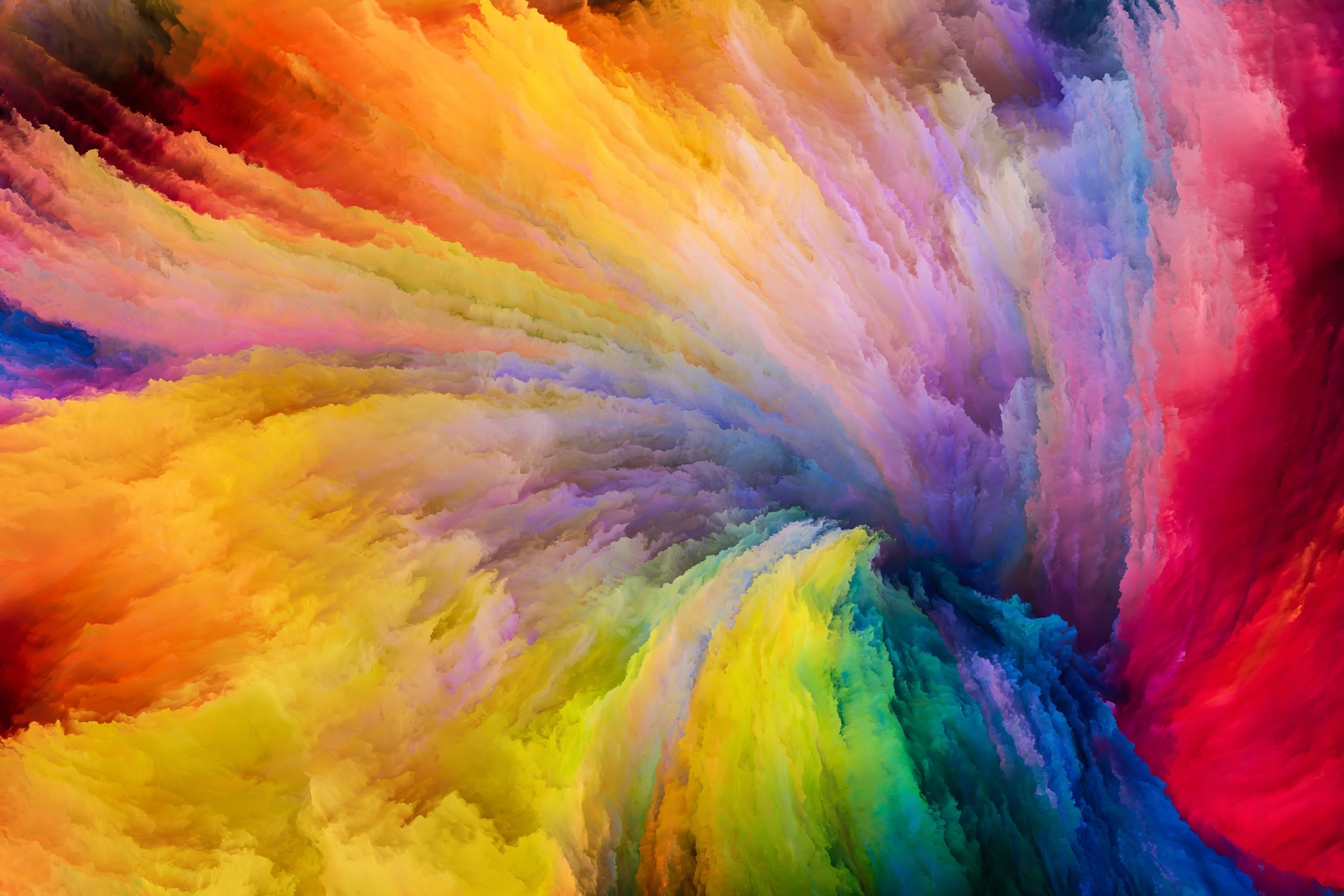 Rust Oleum American Accents Spray Paint
This paint is another paint made by Rust-Oleum. But the main difference this product has when compared to the other Rust-Oleum products mentioned in this list, is that the finish of this paint may be one of the best satin finishes ever produced by a can of spray paint!
With a simple low sheen satin finish, you will always be surprised with this finish.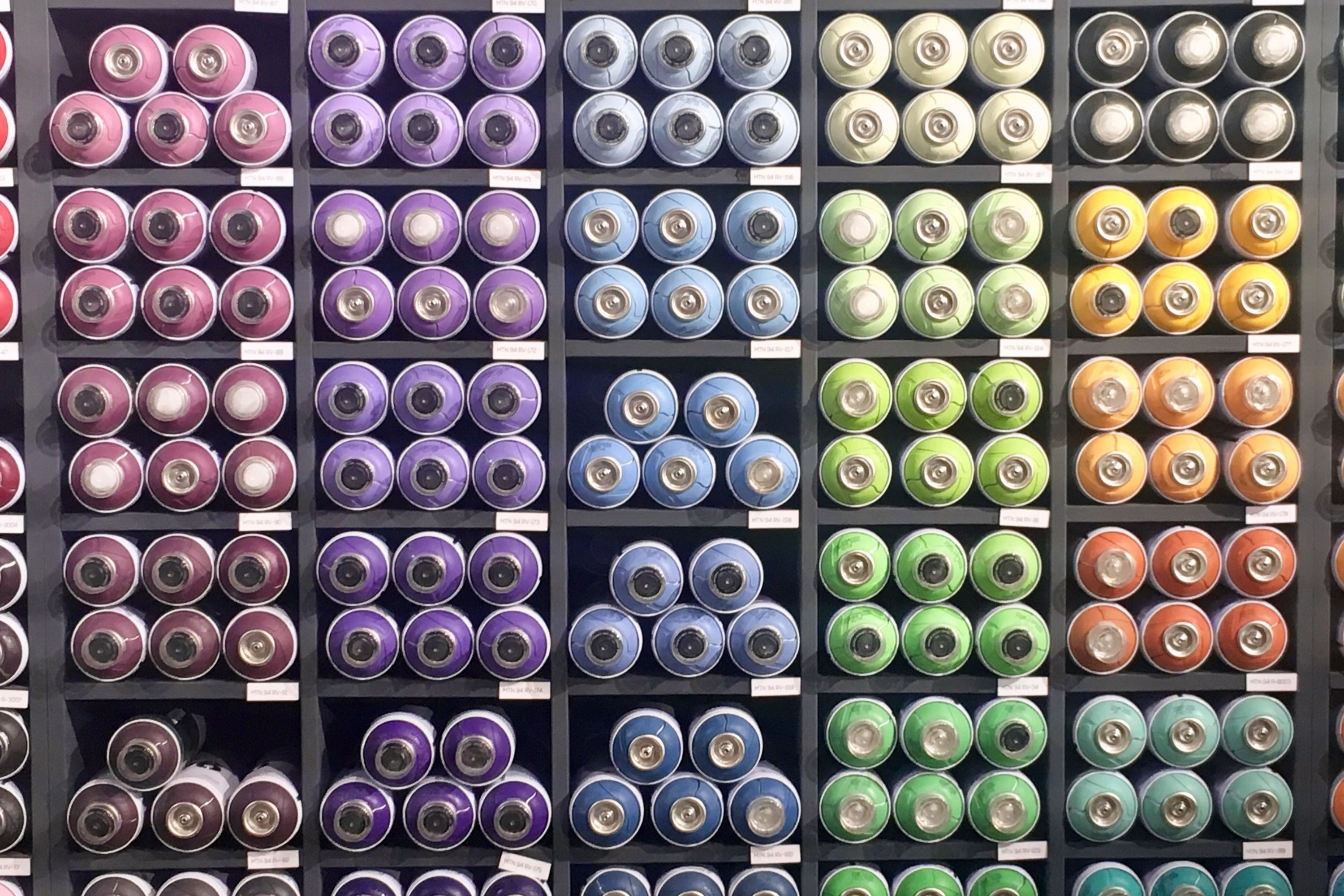 This paint also supports virtually any surface, from wood, plastic, metal, vinyl, and even unglazed ceramics.
However, if you decide to use this paint for hydro dipping, keep in mind that it is reported to be wrinkly if there is too much paint applied!
Also, in hydro dipping, you can easily have an uneven finish if you are not careful, so use this paint with care on hydro dipping.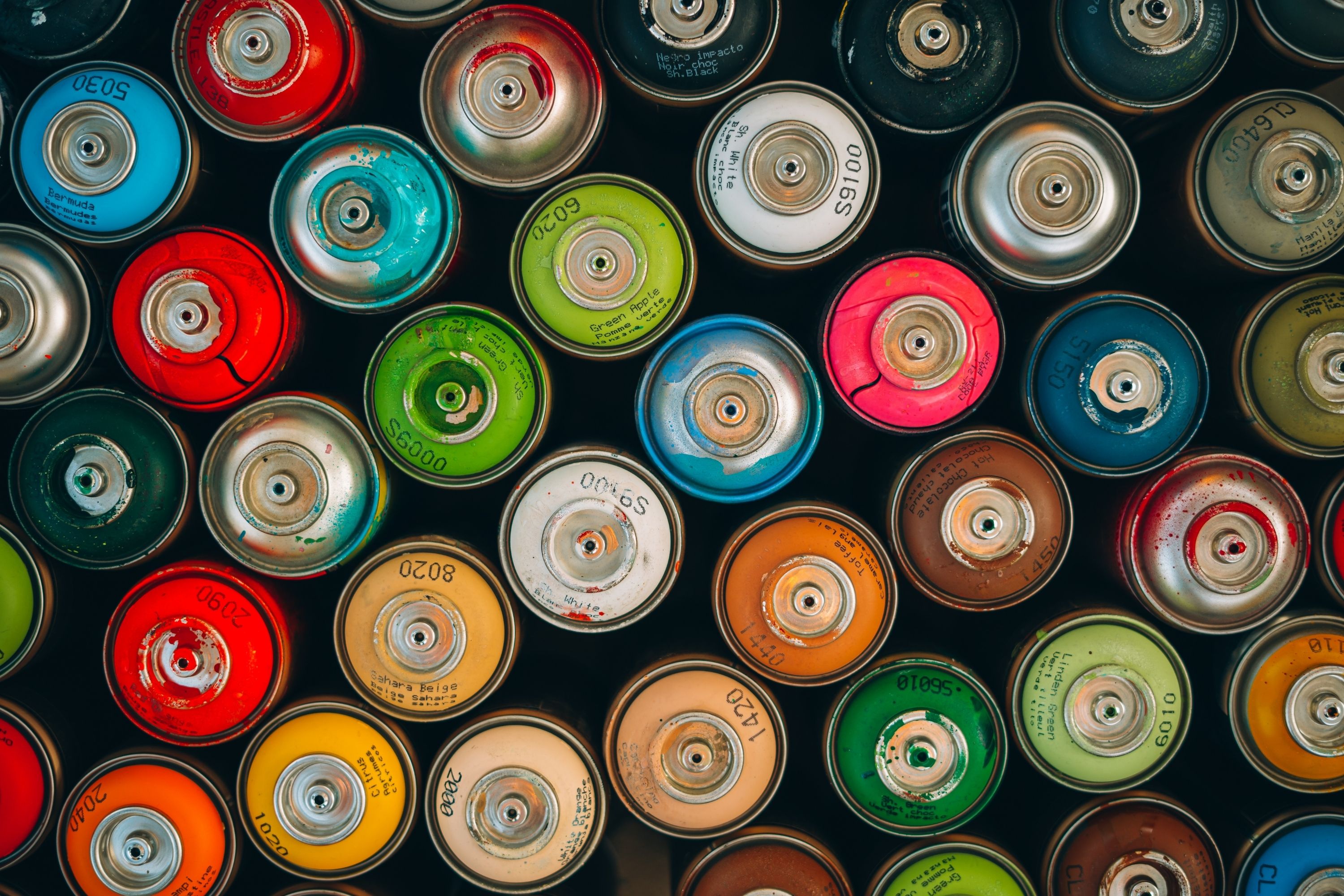 What Materials Can Be Hydro Dipped?
The great thing about hydro dipping is that you can basically dip any item.
Paper, fabric, glass, wood, plastic, metal, all of them work well with this technique.
However, you should consider several handy tips:
When hydro dipping items such as plastic, glass, metal, and wood, it is better to use acrylic spray paint. It holds onto the surface better allowing you to fill the space with lots of different colors and designs.
If you want to dip paper or canvas, you could use oil-based paints. This type of paint tends to work well with these materials, and gives a glossier finish compared to the matte finish you would get with spray paint.
Using oil-based enamel to dip paper and canvas also allows you to create a marbled effect, which is how the method was originally used.
So as you can see, this paint application technique can be considered pretty universal and suitable for the majority of materials and surfaces, both flat and three dimensional!
Frequently Asked Questions
⭐ Do you need to use a primer for hydro dipping?
Yes, you need to prime to promote the adhesion.
⭐ Can you use regular spray paint for hydro dipping?