If you have a tan house with shutters, choosing a correct and suitable paint color for them might be challenging. It may seem to be an easy task, to paint small shutters, but even they can affect the entire appearance of the house significantly!
Both subtle and bold shutter colors will work well with tan exteriors. However, in order to give your home a cohesive and unique appearance, it is important to pick the color of the most suitable and well-matching shutters.
From this article, you will find out about the best and the most harmonious house and shutter color combinations, as well as about the most popular tan house shutter colors. We will explain what shutter colors might fit the most widespread colors of the house facade so that you know how to pick the paint color for your shutters more effectively.
What Color Shutters to Choose For Tan Houses?
Whether your tan house is made of brick, vinyl, or stucco, there are many beautiful shutter colors that can transform the overall look of your home and enhance its style. So if you have a house whose facade is painted with tan paint color all over, and you are looking for ways of adding a bit of pop to it, you should definitely consider painting your shutters if you have them.
Painted shutters will create a visual accent on the house's facade, making it more vivid and vibrant (of course, depending on the colors of the shutters that you choose!). However, the thing that you must focus more on, in this case, is the fact that the house is painted the tan paint color.
It means that you must choose shutters with a color that goes well with the house's hue.
Among the most widespread and common tan house shutter colors, we can name the following ones:
White
Brown
Blue
Black
Green
Beige
Greige
Gray
Red
And now we will tell you more about each of these shutter colors for your tan house.
TOP 10 Exterior Paint Color Combinations | House Design Ideas
Tan House With Blue Shutters
If you have a tan house, try navy or blue shutters. Blue is another nature-inspired shutter color for a tan house that still remains popular no matter what.
This is one of the most praised colors that homeowners pick for their tan facades since blue goes with any other neutral hue exceptionally well! For example, a deep shade of blue used next to your tan siding would be a beautiful way to add more style to your house while creating a classic look.
Whether you prefer a light or dark shade of blue for the shutters, it is important to also pick the right trim and front door colors that go with blue and tan. For example, you can use our idea and choose a red front door as a contrasting color to blue and tan.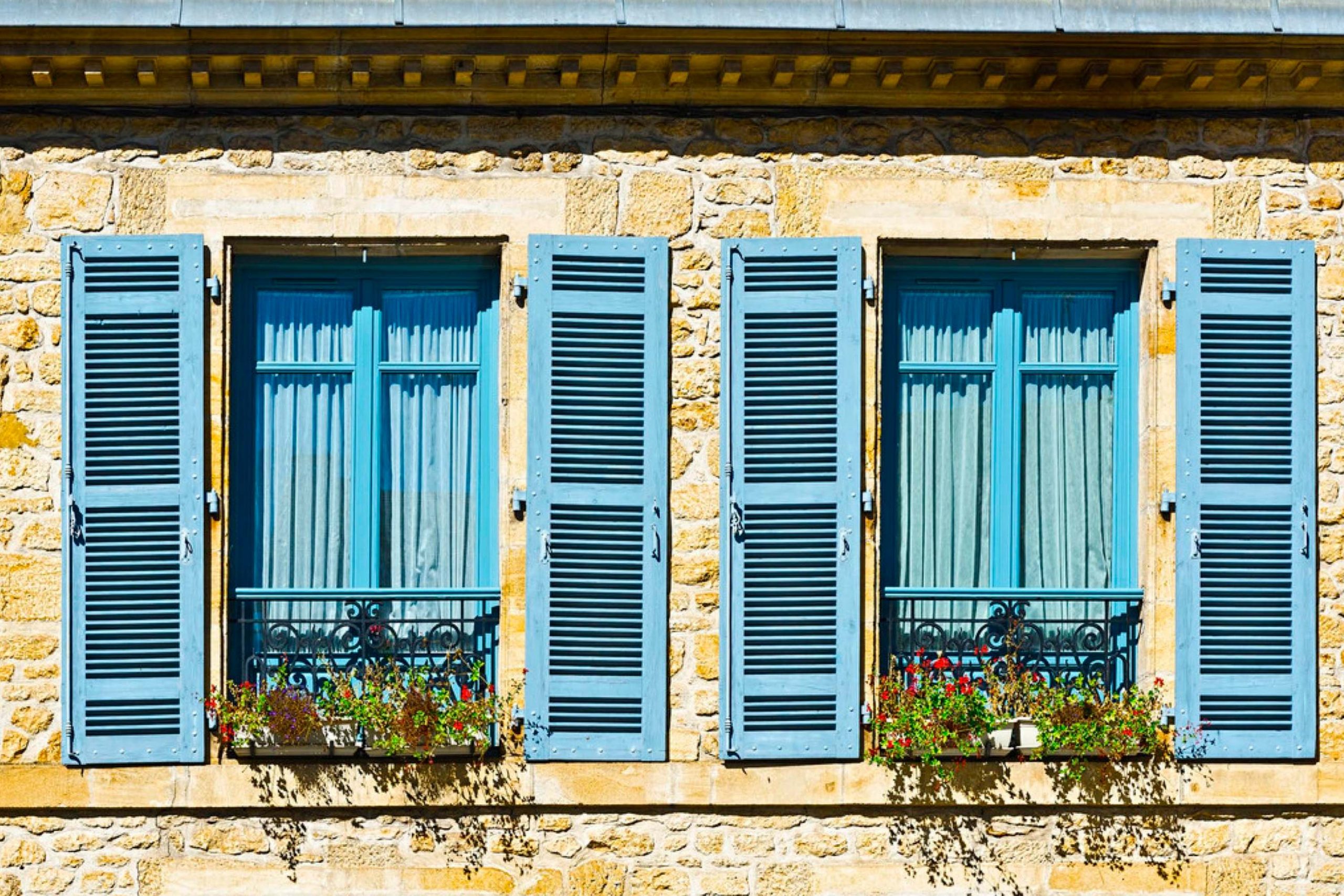 Tan House With Brown Shutters
Brown shutters on a tan house? Why not? Brown looks exceptionally well and balanced, especially on beige and tan facades. Like any other neutral hue, this earthy and warm color pairs perfectly with the tan.
They are able to form the same color family and look very harmonious and balanced, especially if the brown on your shutters is significantly darker than the facade.
We would recommend you choose the brown that is a few shades darker.
Like that, you will be able to make your shutters stand out against the rather light background. But of course, you need to realize that the combination of brown and tan won't make your exterior pop.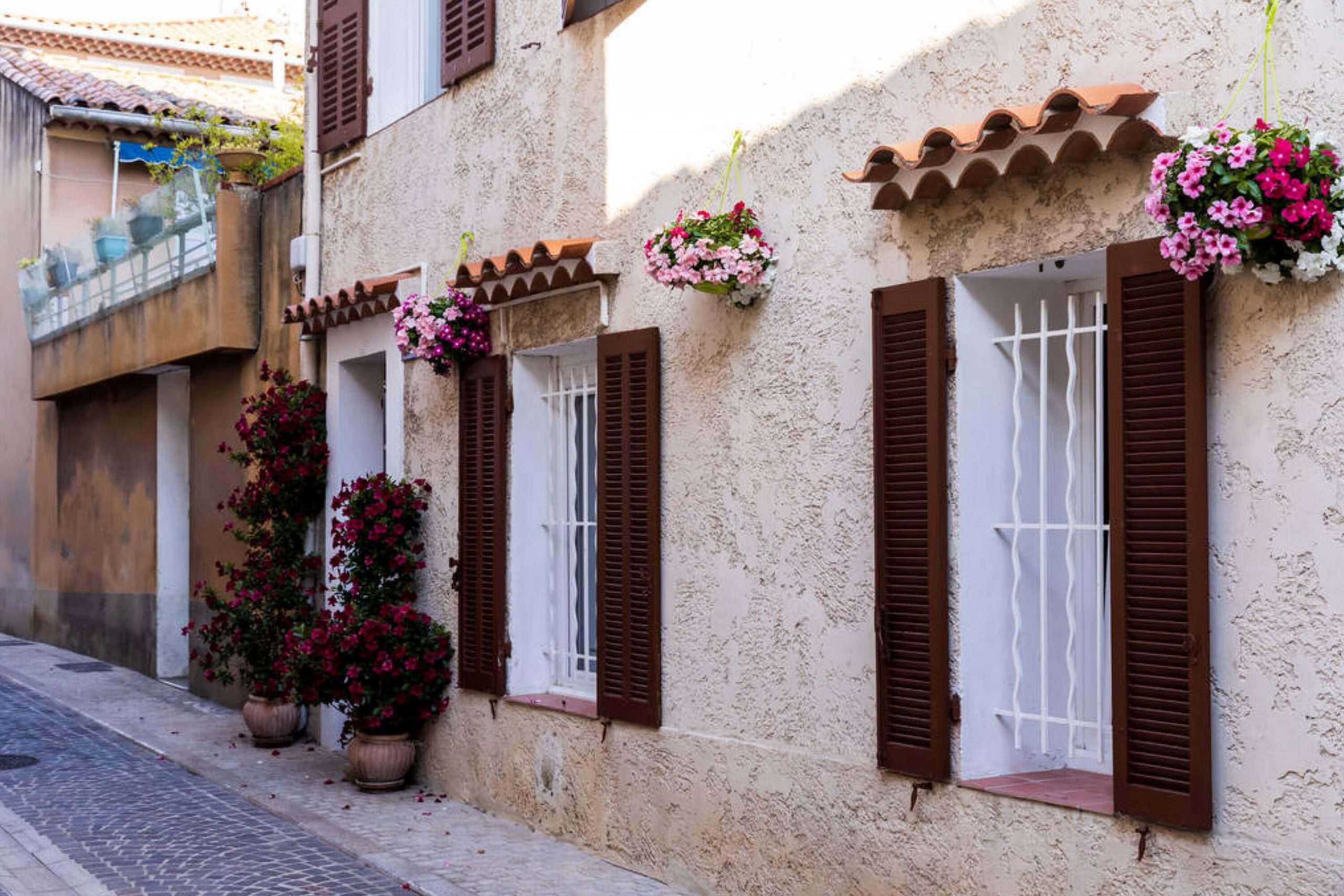 Tan House With White Shutters
White shutters on a tan house will easily break up the monochromatic and somewhat monotonous design of the facade and balance out the neutral look of your home. This bright and clean color makes the windows look larger and also white stands out on a tan background very nicely.
In fact, most homeowners prefer using white because it is a classic and timeless color for their shutters. In addition, white is easy to repaint and match with other accent colors! That makes it very versatile in terms of use.
By the way, white is so universal that it does not matter which shade of this color you opt for!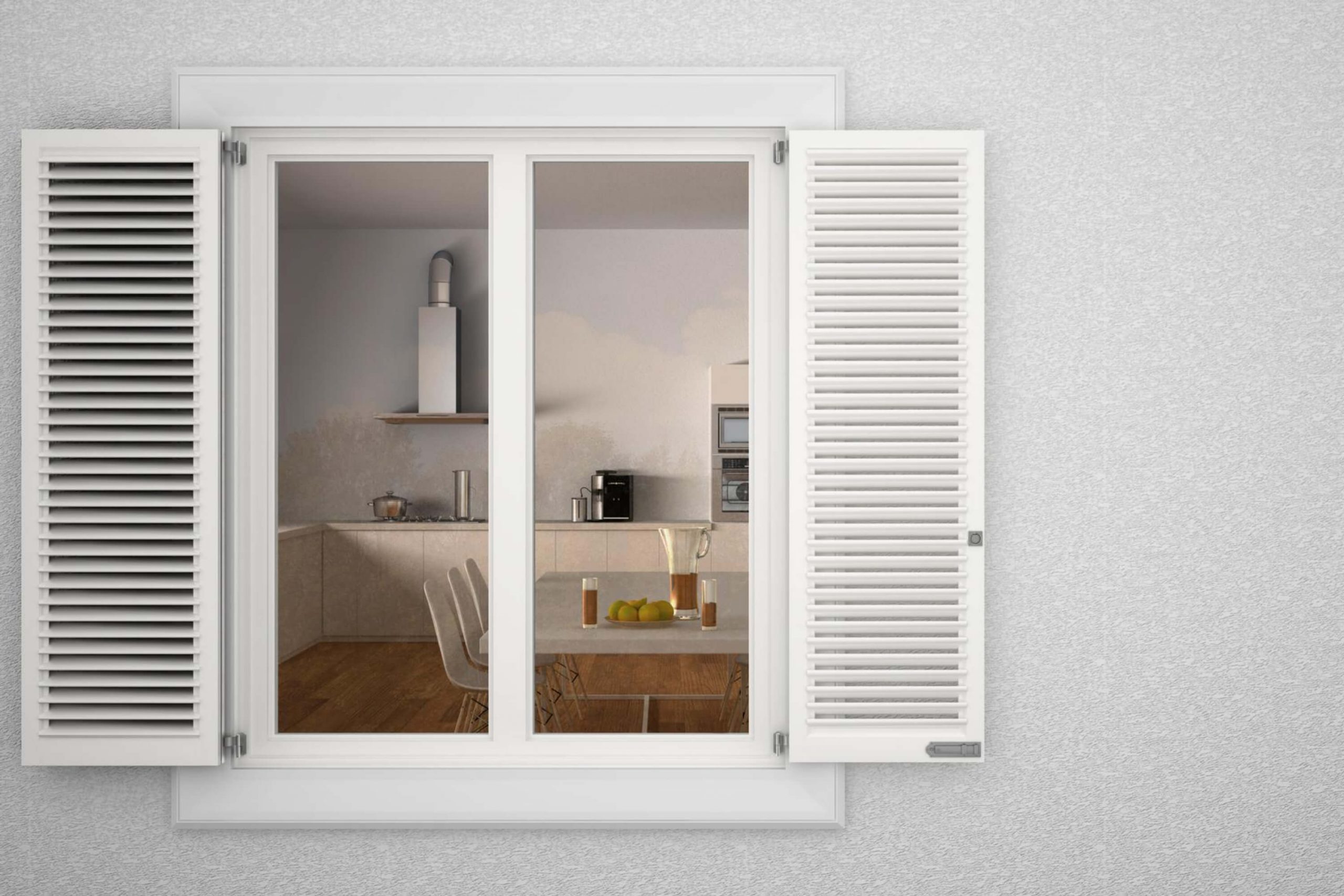 Tan House And Black Shutters
This shutter color is the best hue for those of you who want to make your homes pop and get a sophisticated and classy look! One common reason why homeowners opt for such a bold color as black for their shutters is to make the tan siding the focal point of their whole neighborhood.
Black is a very useful color for two major reasons. One is that this color hides dust and dirt throughout the seasons. And the second reason is that any modern homes with tan siding will benefit from black shutters since they will add spark to the exterior.
So consider black as a shutter color for tan houses if you want your home to stand out.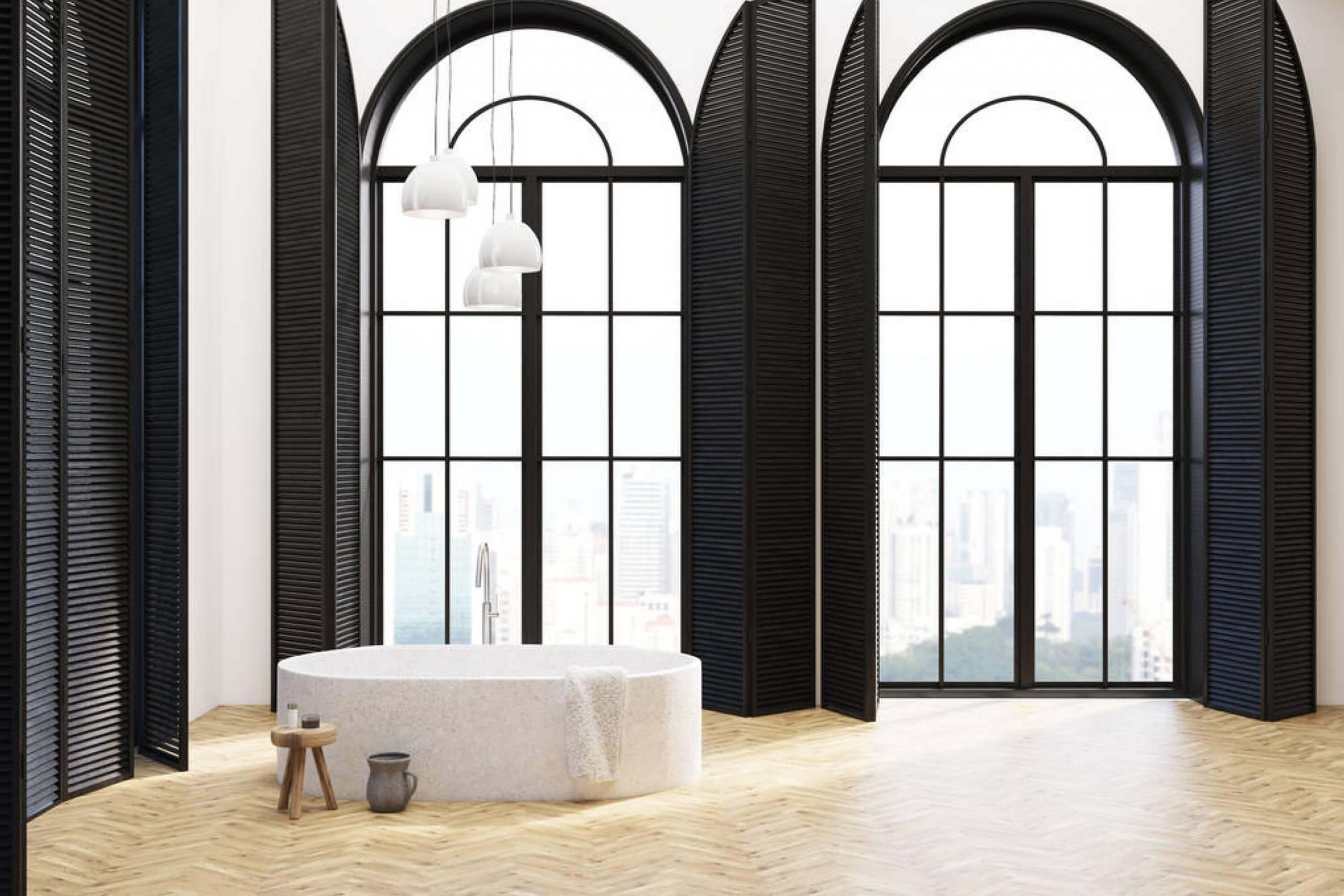 Tan House And Green Shutters
Green might not be the most widespread paint color to apply to the shutters, but you should not skip it as one of the possible options! This color is very earthy and natural which makes it quite a universal hue for the most popular color combinations.
Tan and green are no exception in this case. But if you are in doubt about which shade of green exactly you should choose in order to pair with your tan facade, it depends on your home's particular style.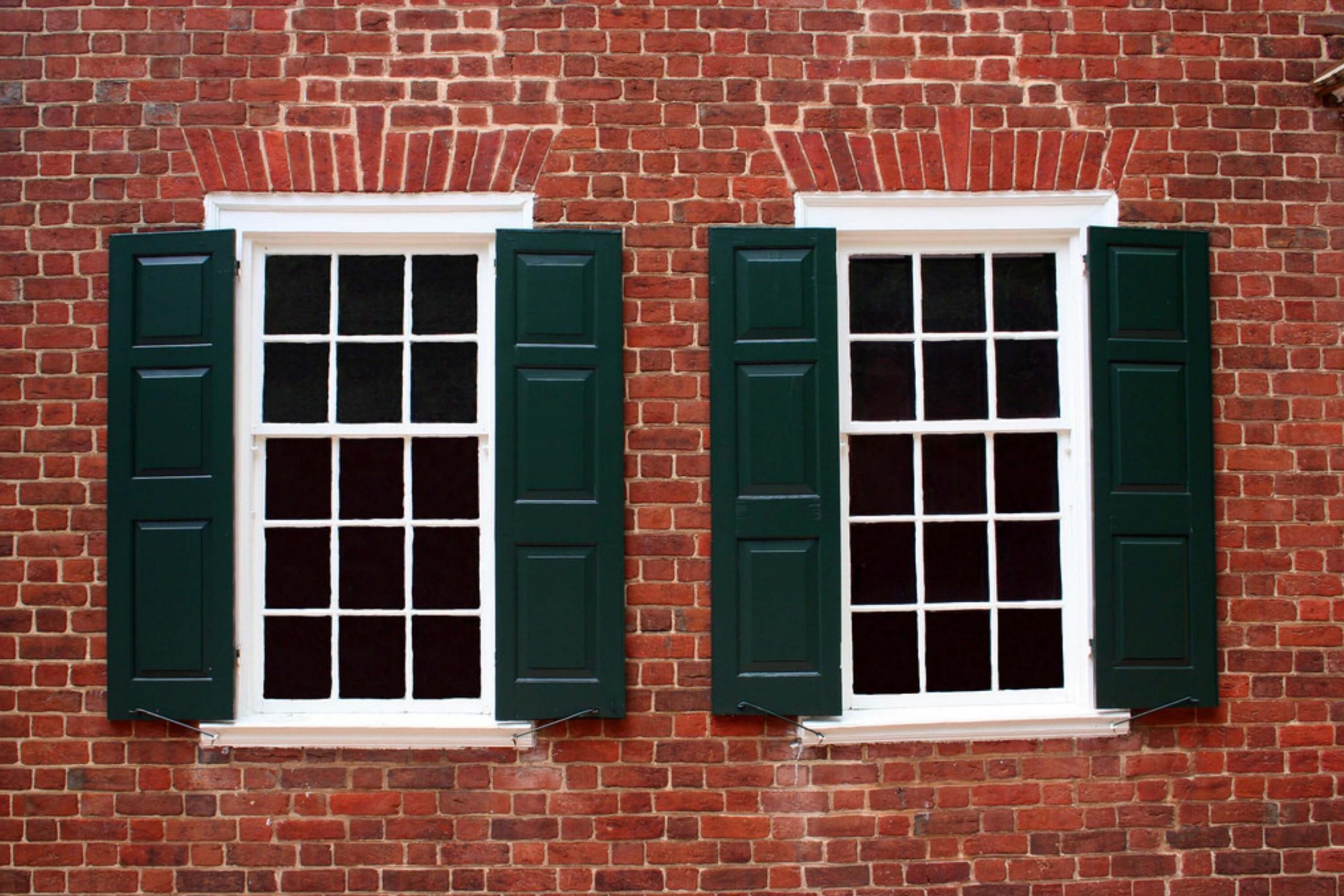 Red Shutters On Tan Siding
Want to make your house way more noticeable? Then how about a daring and bold color that will surely make a loud statement? Yep, we are talking about red! To many of you, this color may seem too provocative, but in fact, any shade of red can make your house's tan facade pop with color!
Especially if you pair it with neutral trims. As for the brick homes with tan siding, we would say it makes sense to opt for red shutters and a matching front door.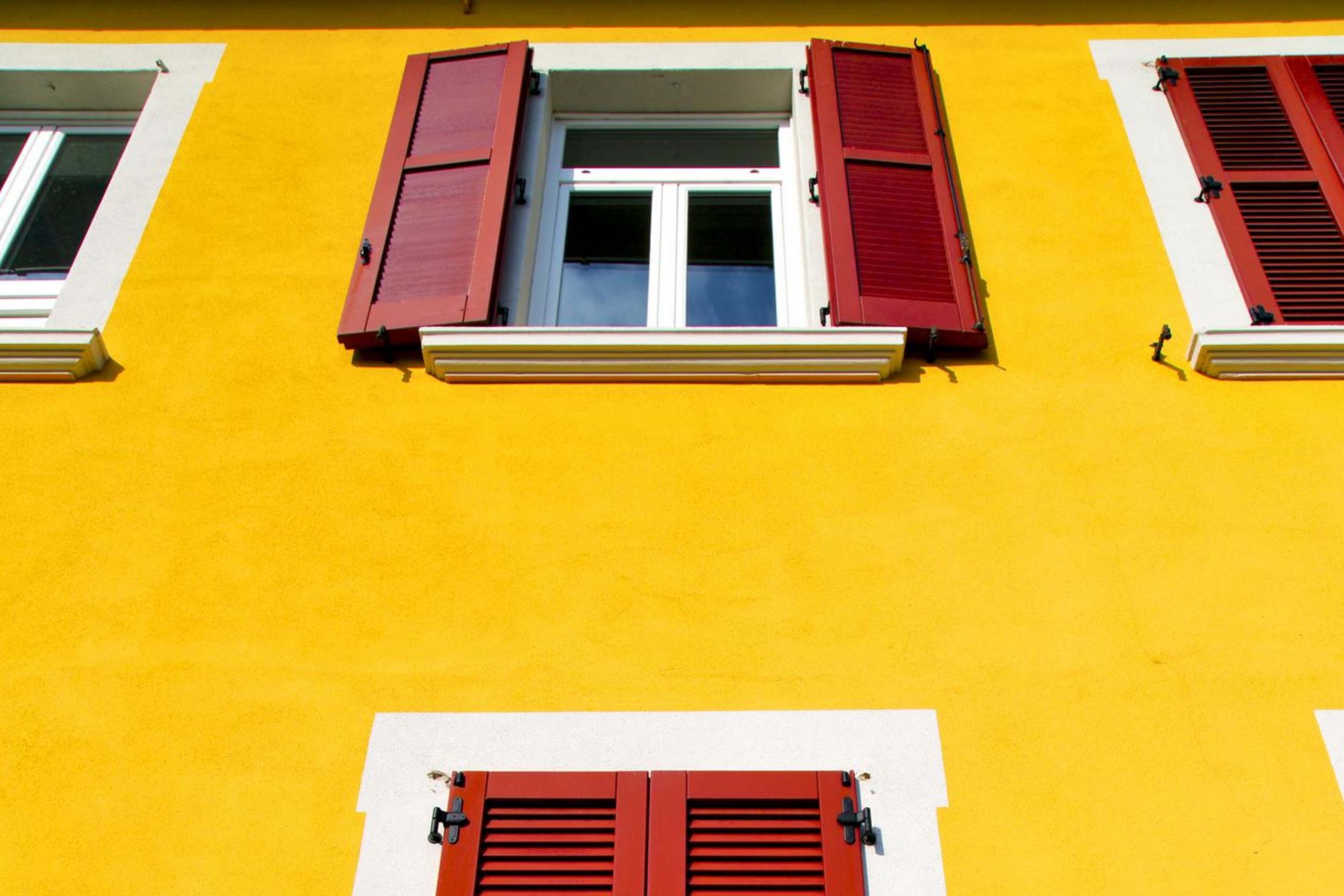 Beige Shutters And Tan Siding
Another warm color for shutters on a tan house is beige. This classic hue goes with almost any siding material and comes in a range of tones including cream and taupe. If your tan house has a light undertone, a good rule of thumb is to go one shade darker for beige shutters and vice versa.
Beige is a great color to complement tan siding, especially if you choose a darker shade that leans towards brown.
Once you've decided on the right shade of beige for your shutters, it is time to think about the color of your front door and other accent pieces.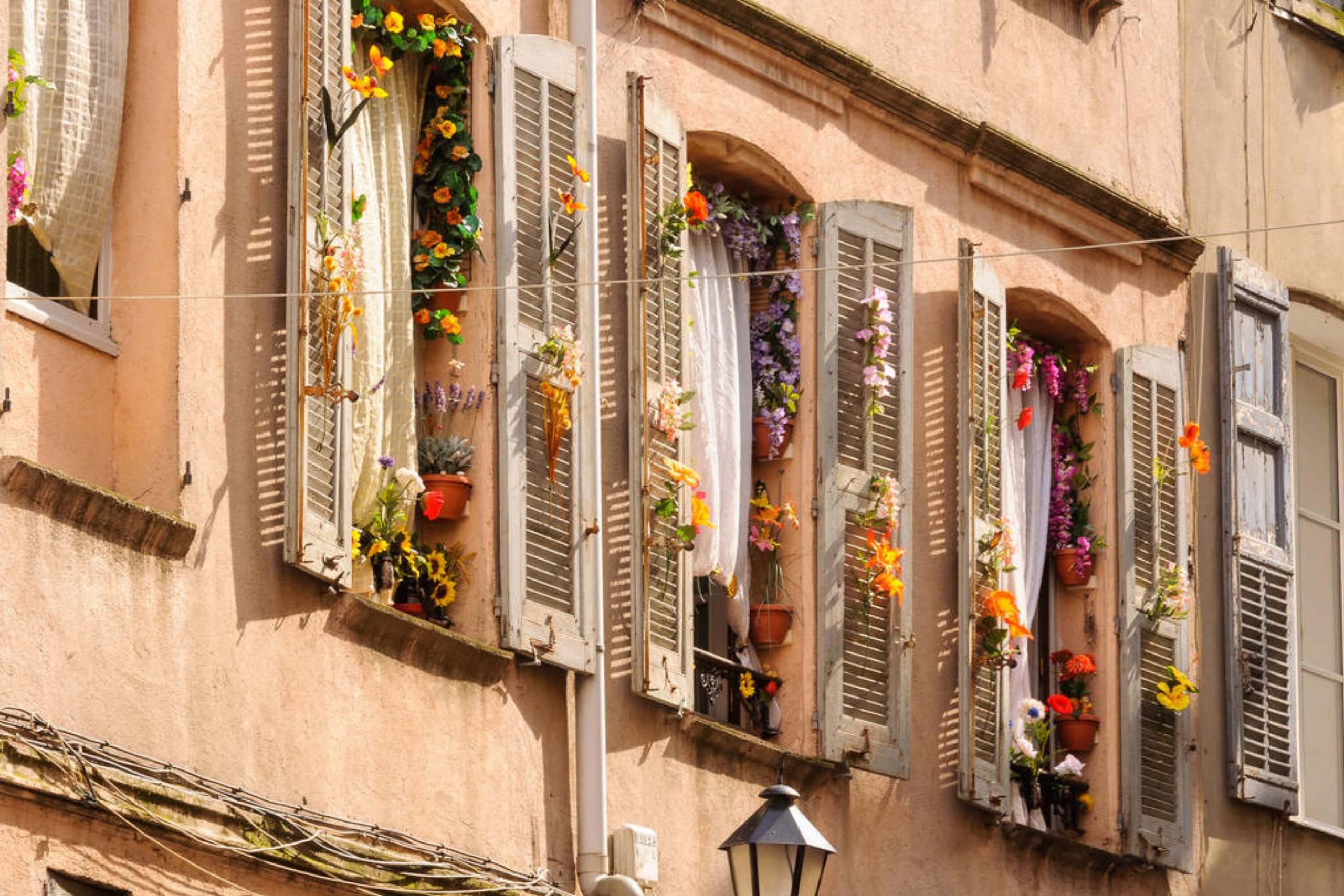 Tan House With Greige Shutters
This popular shutter color can match any siding including tan. Greige is a neutral hue that looks neat and clean next to white accent colors and trims. Since this color is neither cool nor warm, it can enhance the curb appeal of a tan house as shown here.
Most tan homes usually have additional natural elements to complement greige shutters.
For example, brick, clapboard, or stone veneers in gray or beige will go nicely with the shutters. You may choose white for the entry doors in order to break up the design.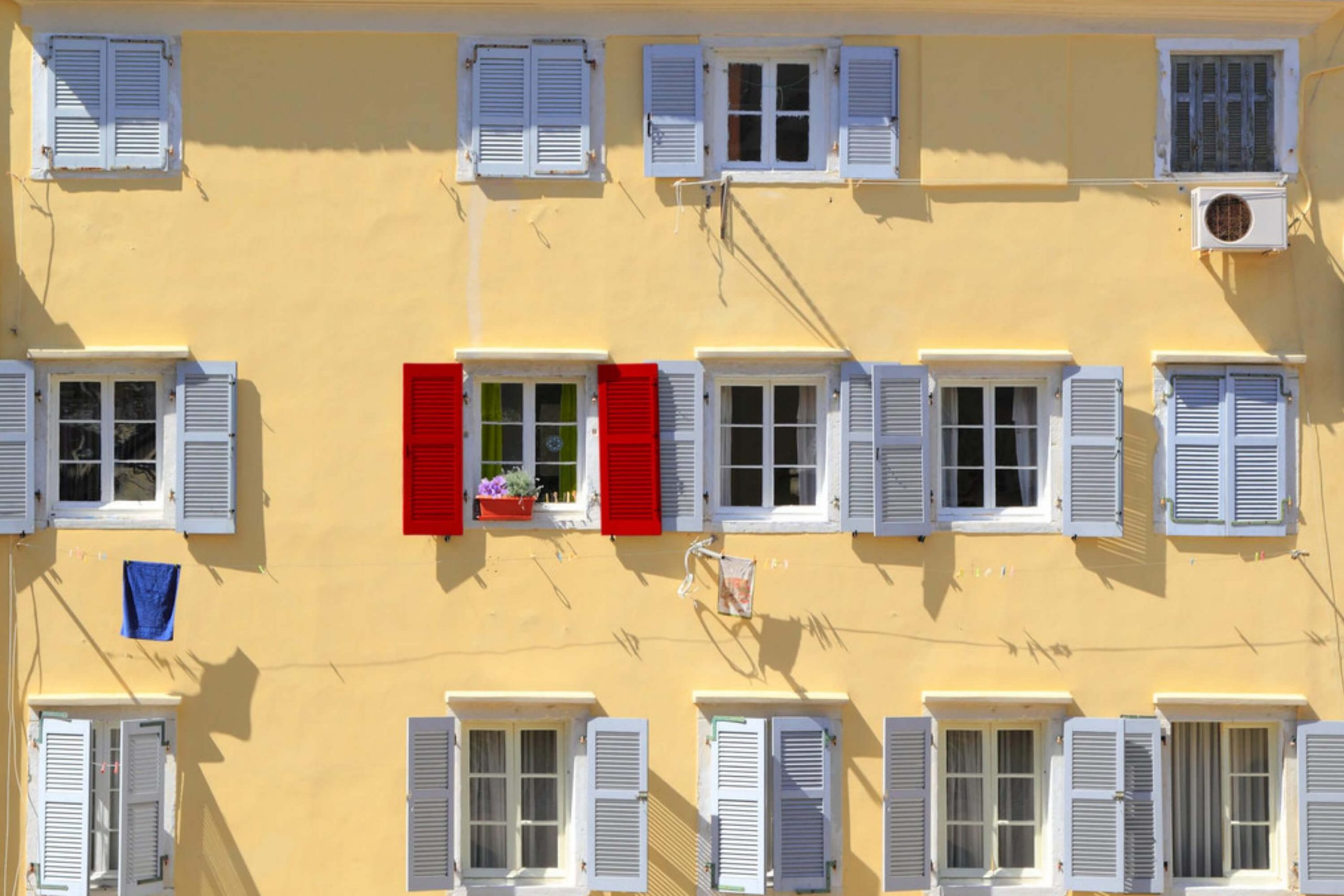 Gray Shutters On a Tan Facade
You might think that gray is too boring and dull as a shutters' color, however, we can't agree. It does not matter whether you choose a light, medium, or dark shade of gray, they can all pair beautifully with a tan exterior.
One great thing about this gray paint color is that it gives a dynamic range of gray shutter shades, which will make your tan house look stunning (regardless of the style of siding material you have chosen for your exterior).
Like this, you are now aware of the most common and popular tan facade colors that can be used on shutters to create a harmonious color balance with the siding. Each of these colors is pretty versatile so you should not have any complications with picking the most suitable option for your house and facade.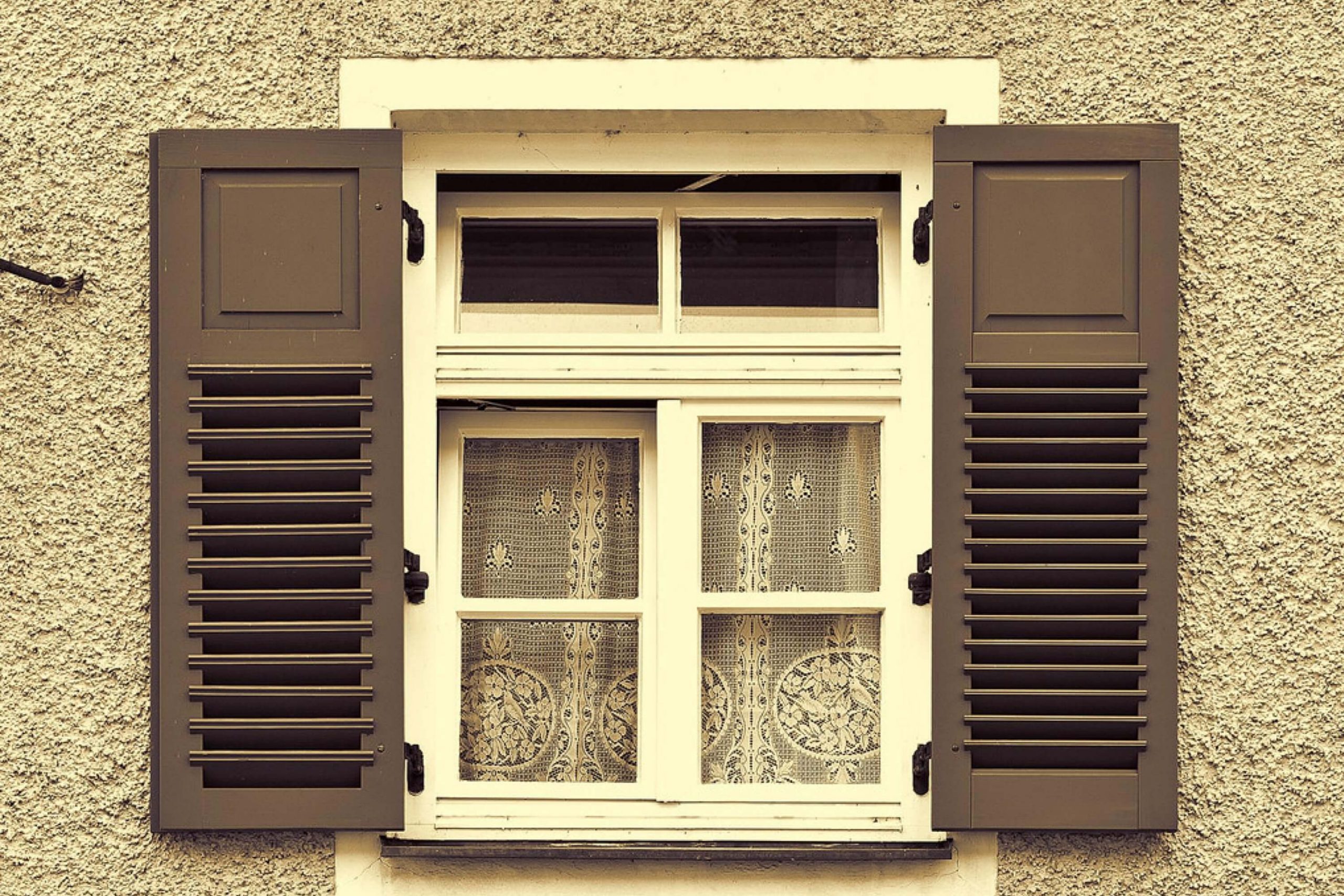 Should My Shutters Color Match My Front Door?
When people choose a paint color to apply to their shutters, they often face this complication as well. Is it important that the color of your shutters match the color of the front door? And what about trims? Is it important that they pair well with the shutters too?
On the one hand, it is true that shutters are better to coordinate well with other exterior colors of your home. However, they don't have to necessarily be the same color as your front door and trims! A good and well-working option is to make use of a darker or lighter shade for your shutters. Like this, it will help you to avoid the risk of clashing with the siding.
As an option, if you prefer having a cohesive design, you may use the same shutter color for your front door. Like this, your trims and shutters will draw the eye to the accent features of the facade.
So the answer to the question above is no. Your shutter color doesn't have to match the front door and trim, but if you want to make your tan home stand out in your street, go for a shade lighter or darker for your trims.
So, now you know way more about shutter colors that are popular and timeless, and certain nuances of their use. And since you got so much useful information on this subject, you will surely be able to define what color you should use on your facade to make it look great.
Frequently Asked Questions
⭐What's the best front door color to pair with beige shutters?
The best door colors to use with beige shutters are white and brown. But even a naturally stained wood is fine.
⭐What could be the optimal shutter color for a Tuscan style house?
If you go with bright green, you will definitely hit the ten! As an option, feel free to use darker shades of green.