Small spaces in our homes can sometimes be tricky, especially when this is the sort of place that we frequently make use of.
For example, a space like our kitchen. We use it daily and if its size is even far from being average, it might be quite an issue to squeeze all the necessary things into it and still not make it feel stuffed!
So if your home or apartment also does not have a very spacious cooking space, this article is exactly what you need! When you read it, you will learn how you can maximize this small space to make it more effective.
Also, we will share a few suggestions and ideas with you on how you could make the most of your tiny space. Finally, we will recommend a few interior paint colors to you that can make your tiny kitchen look more spacious.
How to Make Most Of Your Small Kitchen. Tips And Ideas?
If you have a small or literally tiny kitchen (no matter what shape it is, rectangular or elongated), you have definitely faced certain complications about it already.
Since the kitchen is one of the busiest areas in any home, it is important to keep it both maximally functional and at the same time, leave enough spare room in it so that you could easily move around when cooking. And ideally, not only you but also at least one more person!
But what can be done if your kitchen is so tiny that it is hardly possible for someone to turn around in it now, you may be wondering?
Well, no worries first of all! We are not going to recommend you break the walls in your home and opt for any massive and dramatic renovations to add more space to this room!
6 Stylish Upgrades for Your Small Kitchen | SMALL SPACE SERIES | Julie Khuu
Instead, we are going to share a few handy and quite easy-to-use tricks that will allow you to make your kitchen look and feel bigger, and at the same time, it will remain the same functional as it is now, or even better.
Correct Color Is Your Best Friend
Yes, when it comes to small kitchens, color is everything in the majority of cases! Changing the color of your kitchen is an affordable and very simple update that will immediately make the entire space feel bigger!
Besides, white kitchens are trendy and this is the best color for visually enlarging a space.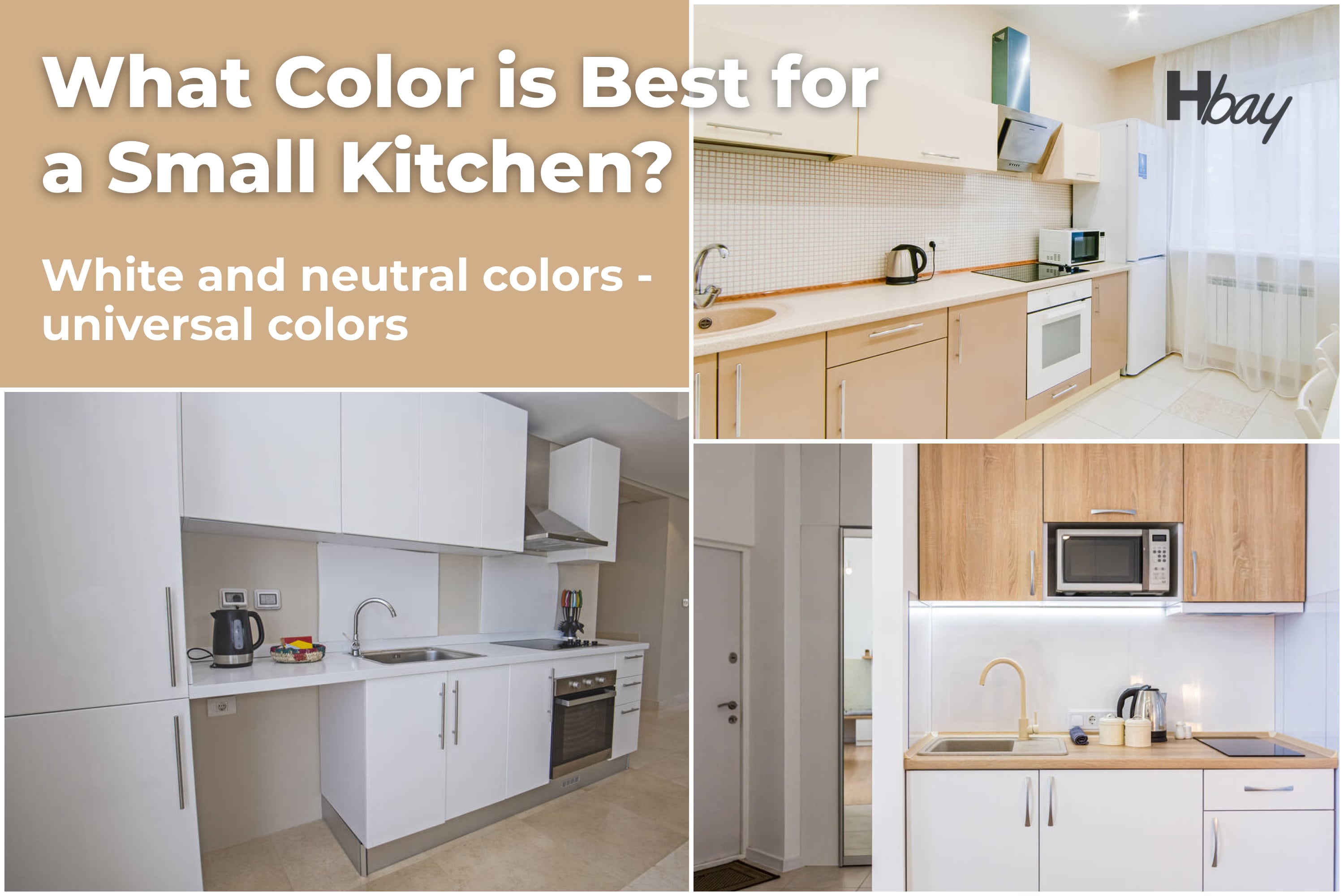 So if you feel like you want to go for something brighter than you have now, we could suggest a few color ideas to you. For example, a light yellow hue will help you to create a welcoming and sunny kitchen, giving a country vibe even in the middle of a busy city!
Light green is another option. This color will give this busy space a natural and calming vibe, as well as tranquility.
Pale green and teal are among the most trendy shades and the perfect colors for adding touches to a white kitchen, by the way!
Add Geometric Patterns
This option should be used with great care! See, on the one hand, geometric patterns are highly fashionable in interior design right now. Tablecloths, rugs, napkins, towels, or even curtains (if you use them in your kitchen) will be ideal for a small kitchen!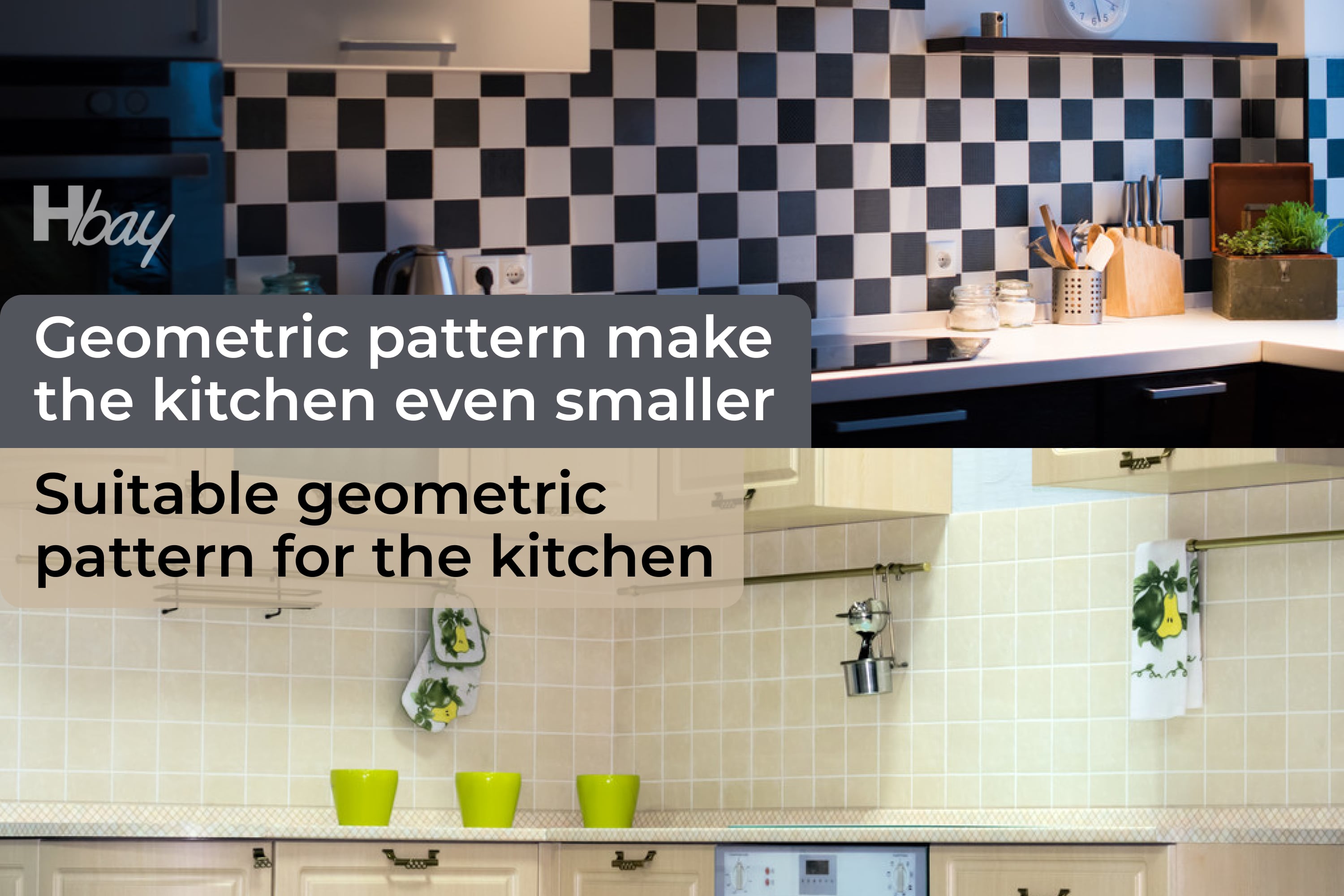 You can use them in order to create the illusion of more space, for instance, to be able to draw the eye vertically or lengthways.
Like this, you will give your small kitchen the impression of a longer and taller space.
However, you need to be careful and use this tip reasonably since too many patterns will make your tiny kitchen look way too stuffed with ornaments and decoration! As a result, you will make it look even smaller than it is.
Don't Forget About Mirrors!
When everything else fails, mirrors come to the rescue! Mirrors are well-known to make a room feel more spacious, but some of you will be definitely surprised to learn that they can be used not only in bedrooms or bathrooms!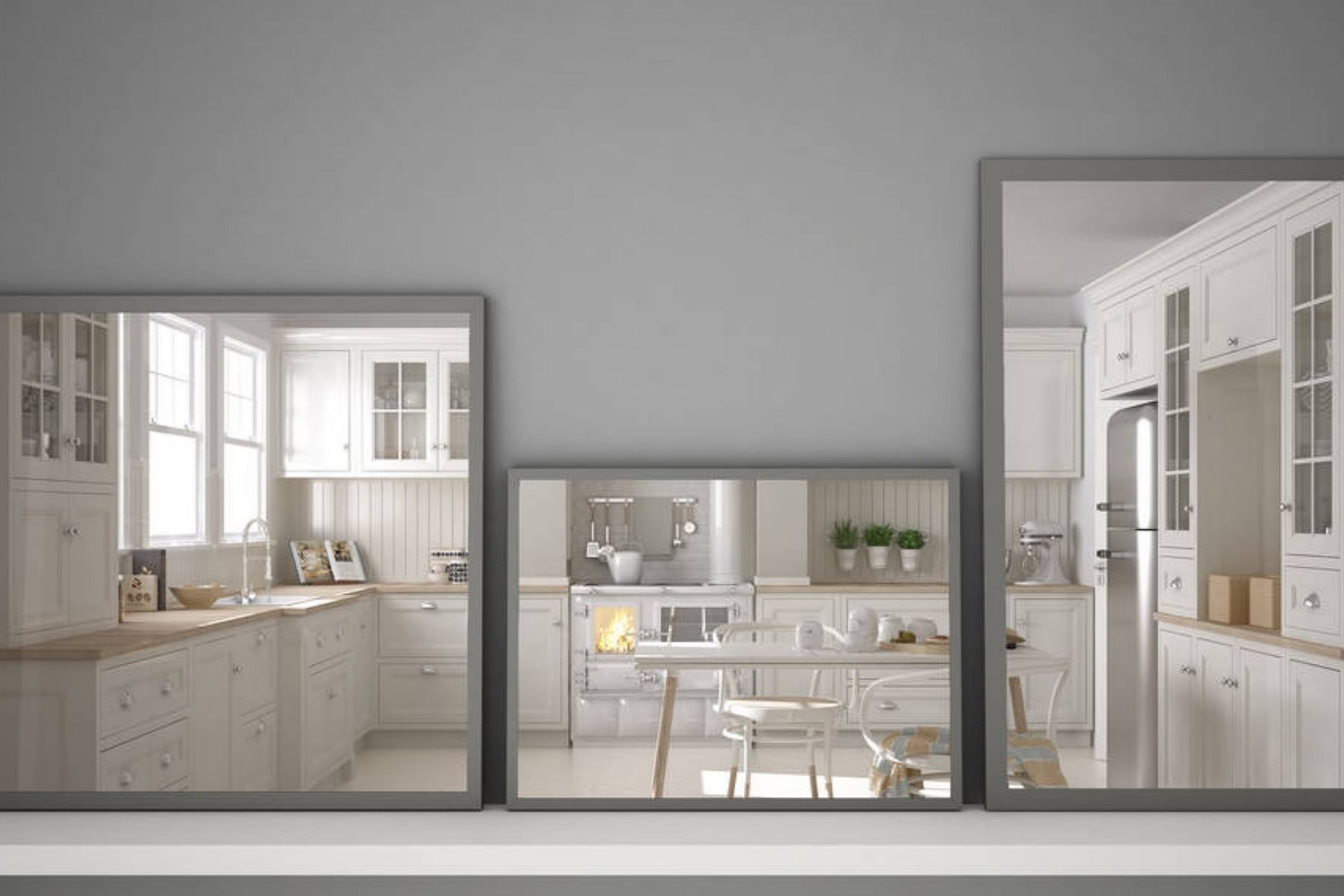 A super-size mirror covering one wall in your small kitchen can look extremely striking, especially when reflecting back on a table or kitchen worktop.
You can also use mirrored splashbacks or mirrored cupboards to create the same illusion.
Consider Adding Reflective Surfaces
This option works similar to mirrors, in fact, only here you don't need any mirrors. Instead, consider using various reflective surfaces in your kitchen, for example, shiny floors, glass tiles, high-gloss paint, stainless steel appliances, etc. They will make the small space look bigger.
Mind Open Shelves
In a small kitchen, closed shelves do the worst that is possible – they visually make the space look even smaller.
Open storage, on the contrary, will contribute to a more airy and spacious look of the room.
If you have cabinets with doors, just remove those and see how better your kitchen will look!
Use a Single Sink And a Compact Dishwasher
A single kitchen sink is a perfect solution for a small kitchen as it has depth. It means that you can fit your cooking utensils in it, but it won't take up much space at the same time. Another benefit of such a sink is that you can quickly hide away any dirty dishes in the sink!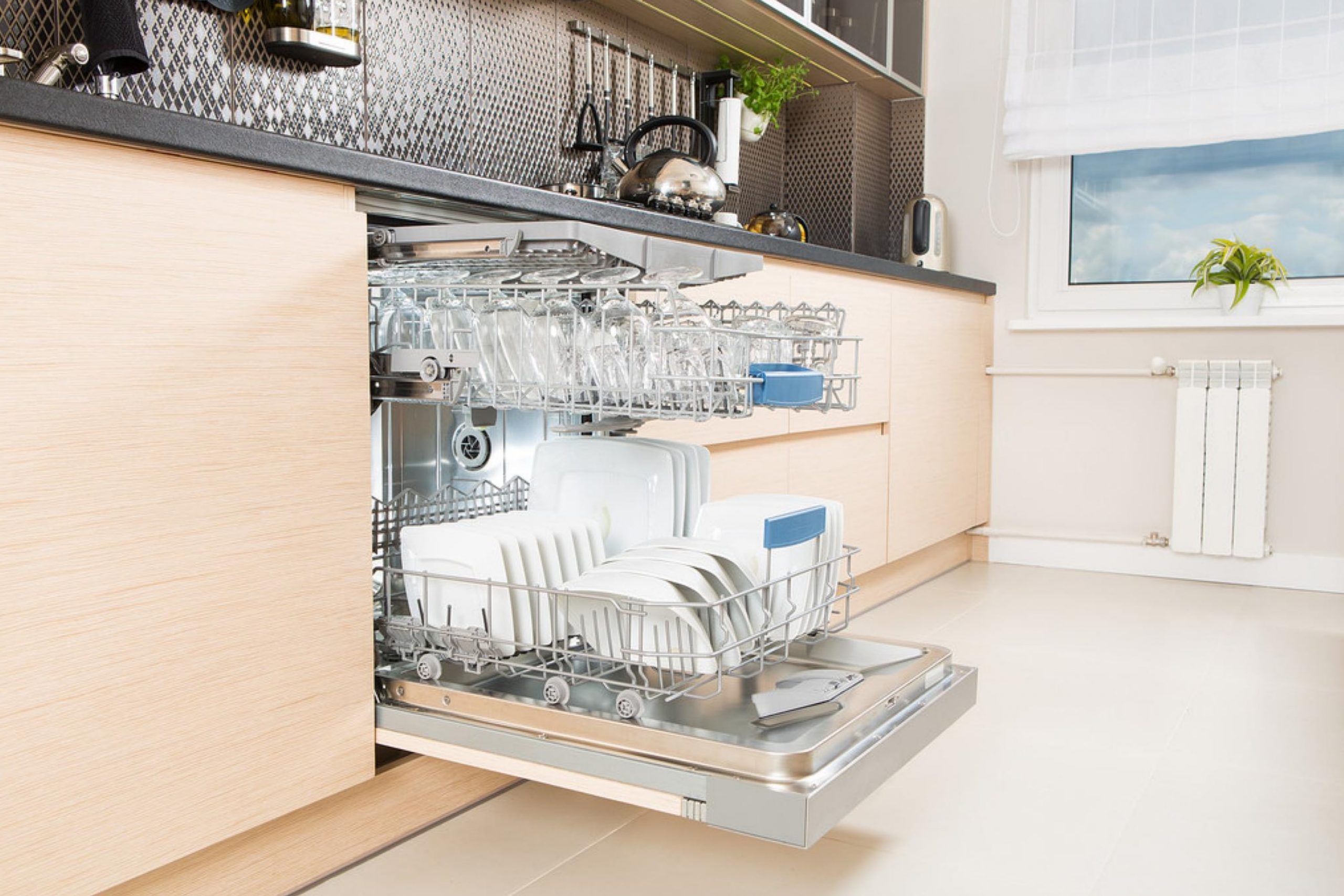 As for the compact dishwashers, they are ideal for small households and they also don't take up much space.
A standard dishwasher comes in a 600mm width but compact variations measure 450mm in width. It means that you will save 150mm! Let's agree, that makes a real difference in a small kitchen!
Prefer Integrated Appliances
They blend in with the rest of your kitchen perfectly without creating eye-catching dissonance. Of course, at first, you might have to open a few cupboards in order to find the one you need, but this is something we can get used to quickly, right?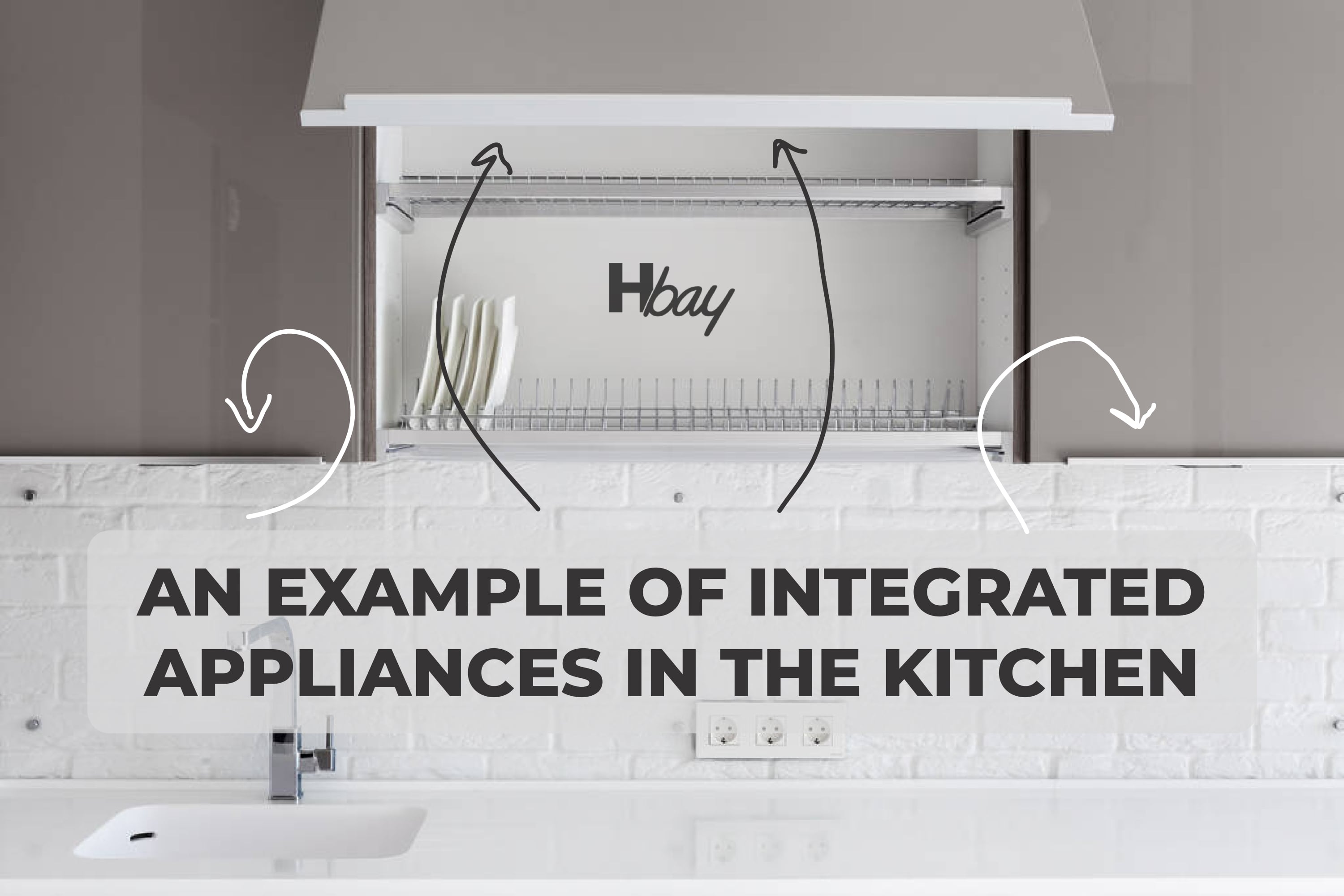 Cabinet Lighting Might Help
The rule of thumb is the more light, the bigger the space feels and seems. Natural light is preferable, of course, so if you have the opportunity to put in skylights or glass doors, this is great.
But even if you don't have such an opportunity, you can simply add lights underneath wall cupboards or at the base of floor units. Spotlights are ideal for this purpose.
As you can see, even with these general recommendations, it is already possible to make your small kitchen look and feel bigger and more spacious at least visually. However, there is another issue that the owners of such kitchens have to face.
How is it possible to organize a tiny kitchen so that it still remains functional?
How to keep all the necessary appliances there (for example, a dishwasher, a sink, and a fridge), and also include the shelves or cupboards, and the counter? Let's see what can be done to that!
How to Keep Your Small Kitchen Functional Without Taking Extra Space?
Any kitchen despite its size has to include several necessary elements. Those are the fridge, the sink, the counter, kitchen cabinets or shelves, and a dishwasher.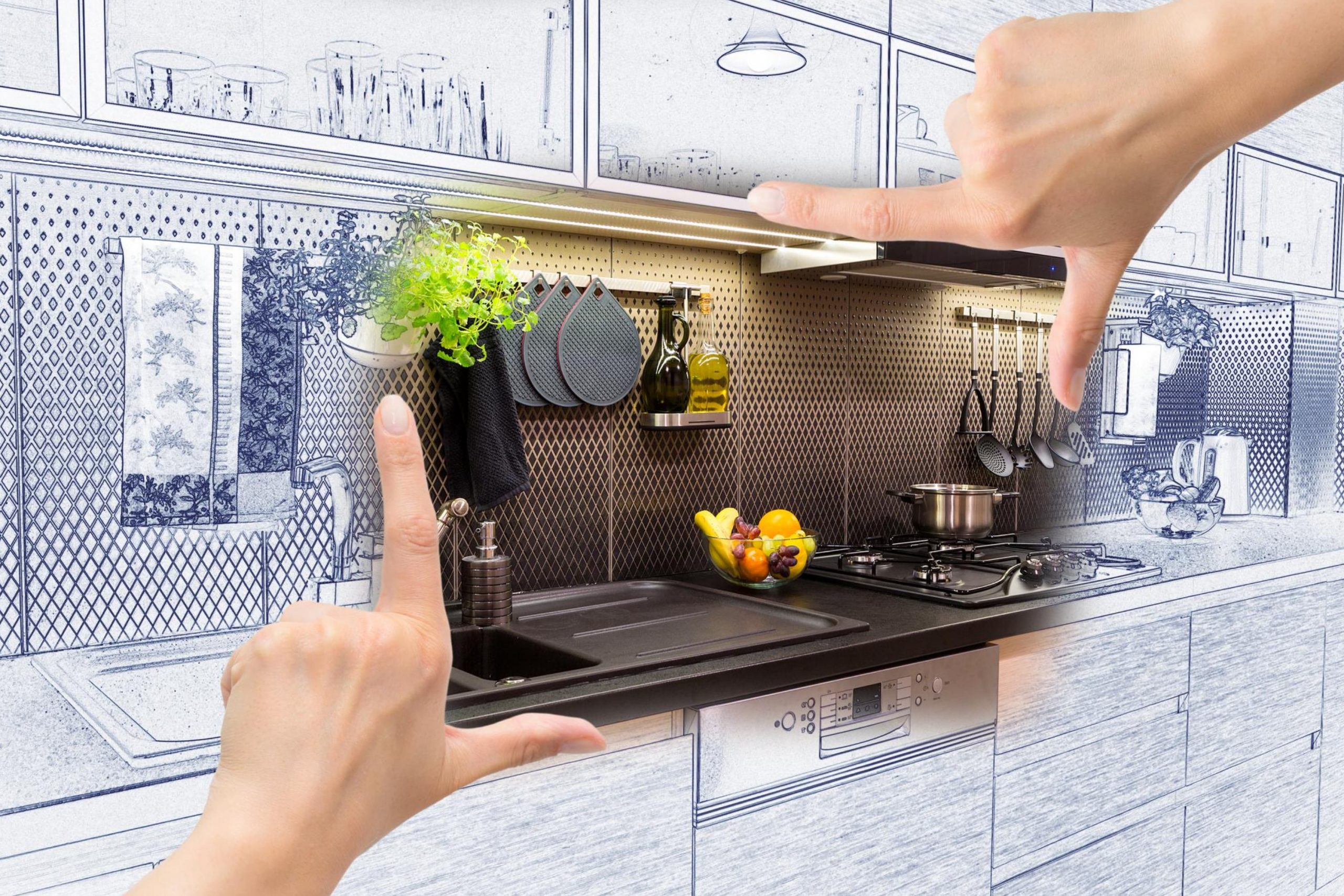 And if you use your kitchen as a dining room, then it also has to provide enough space for the table and chairs.But how do you squeeze all that into the space that is so small that you can touch its walls if you spread your arms?
Add a Prep Area
You may not have enough spare space to expand or add a full kitchen island, but you can still think about bringing in a slim rolling kitchen cart or bar cart to serve as extra counter space!
Remove Upper Cabinets
It does not always make sense to have upper cabinets in the kitchen, especially if its walls are ten feet high. So you should consider removing those instead.
Anyway, open shelves are way more functional making it so much easier to reach all the glasses and dishes!
12 Ideas How to Turn a Small Kitchen Look Bigger
Streamline Dish Duty
If your small kitchen doesn't have room for a dishwasher, consider adding a compact dish rack that drains directly into the sink and will never rust.
Consider Installing a Slimline Fridge
Slimline fridges are great for a small household! Of course, you might have to adjust your food shopping and shop more frequently than before, but on the other hand, the food will only be fresher in this case!
Add a Kitchen Island
Even if your kitchen is on the narrow side, a slim island can still be added. We would recommend you pick a rolling one since it can be pushed out of the way once dinner is ready.
Opt For Small Appliances
Small and combination appliances will both save you the space and time needed for your kitchen chores.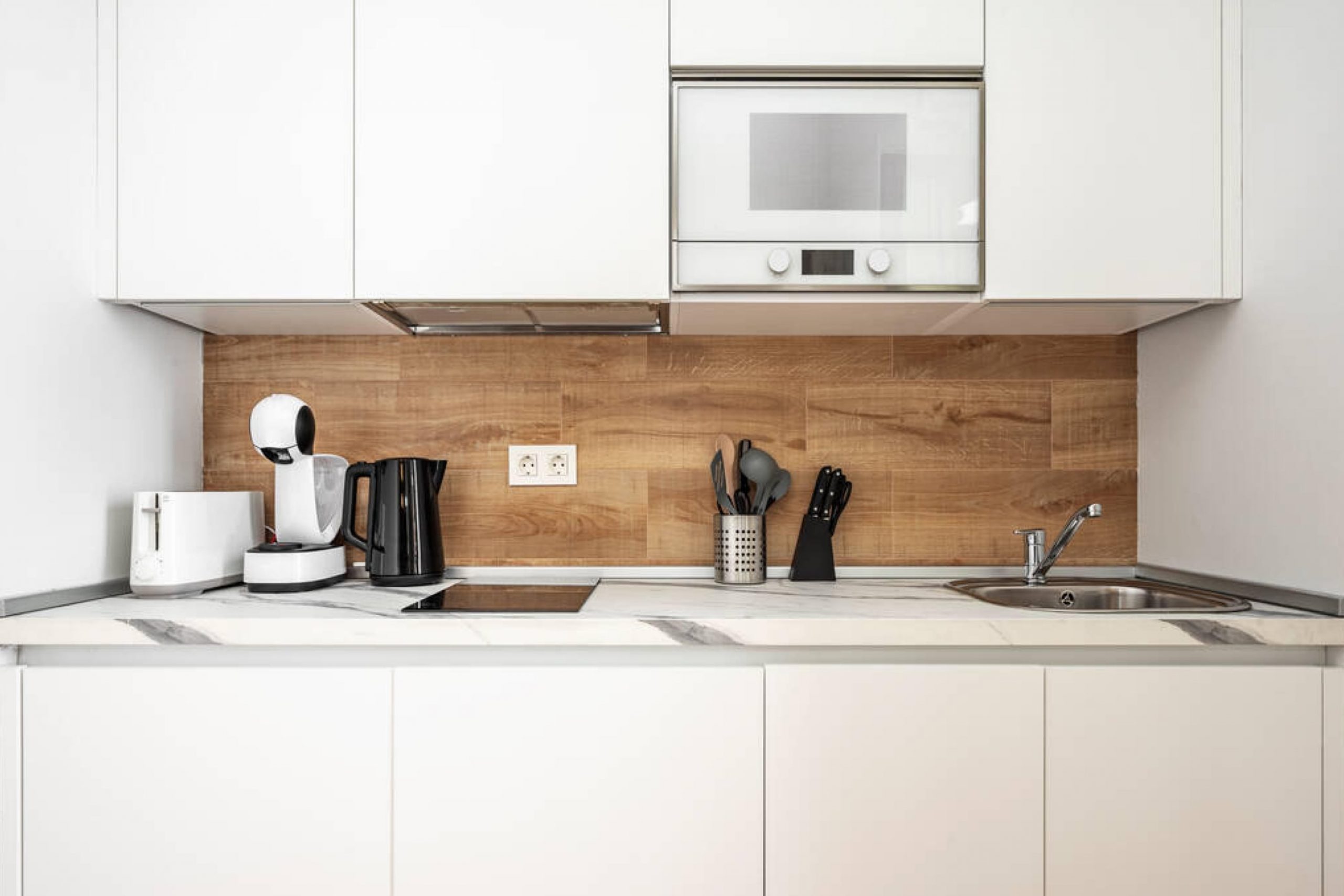 For example, instead of filling your kitchen with several different appliances, you can buy a three-in-one microwave-convection-browning appliance!
Like this, you will be able to turn even the smallest kitchen space into a highly functional area.
How to Use Colors to Make a Small Kitchens Look Larger
We have already mentioned that color matters a lot when it comes to small kitchens. However, it does not mean that yours must be all white! It is still possible to add some color to it and not make the space look like a jigsaw!
Allow the Natural Colors Dominate
Of course, white or neutral colors are better as basic ones for small kitchens. They reflect light better thus making the walls recede and increasing the sense of space
 To avoid making the room feel too white, feel free to use different shades of white or add different textures with fabrics.
You can also use a slightly different paint hue to highlight the crown molding and recessed-panel cabinets, preventing your kitchen from becoming too washed out.
Add Some Bright Colors
We would recommend you use dashes of color on unexpected accents like window sills or the inner parts of shelves.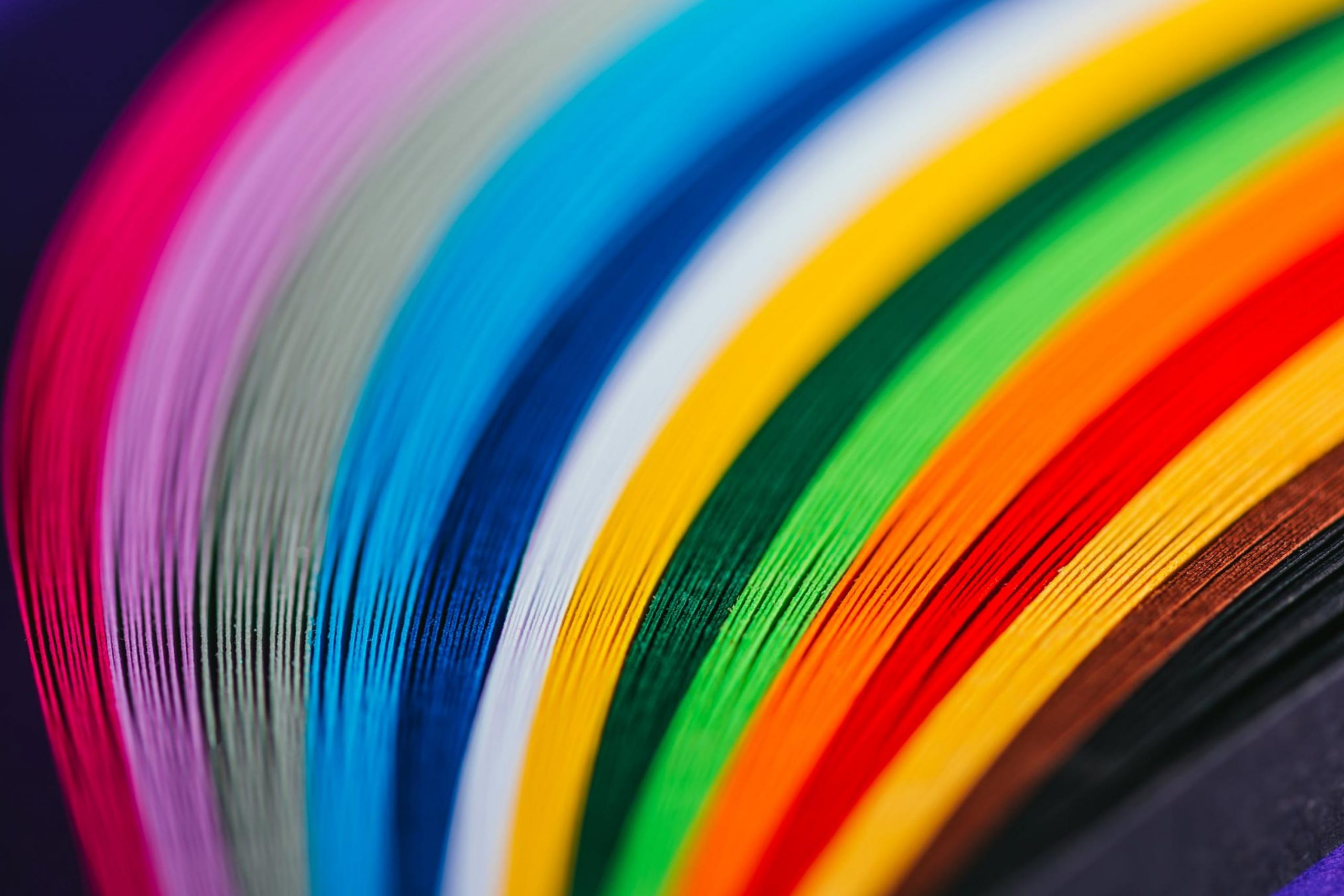 When bright colors are combined with light-colored walls, a kitchen looks more spacious, all because it appears to be more interesting to the eye!
Paint an Accent Wall
Don't be afraid of adding bold colors! Just paint one of your kitchen walls with a color deeper than the color of the other three walls.
A darker hue can make a wall recede into the background, enlarging a space.
The Same Color On Walls And Trim
If you use the same color on your kitchen trim and walls, it will have no gaps in the trim thus making the ceiling appear higher.
Bring the Contrast Down
We mean the color contrast between your kitchen cabinets and counters.
When painting your walls, countertops, cabinetry, and shelves, stick to the colors that are different from the walls, but make sure that there is no huge contrast.
Without abrupt shifts from light to dark, your kitchen will look way more spacious and airy. Sharp contrasts, on the contrary, will contribute to creating visual boundaries that halt the eye and make a space feel smaller.
Keep Ceilings White
A bright white ceiling will seem higher, making the room feel more spacious. White ceilings also reflect light, maximizing the effects of any natural daylight present in the room.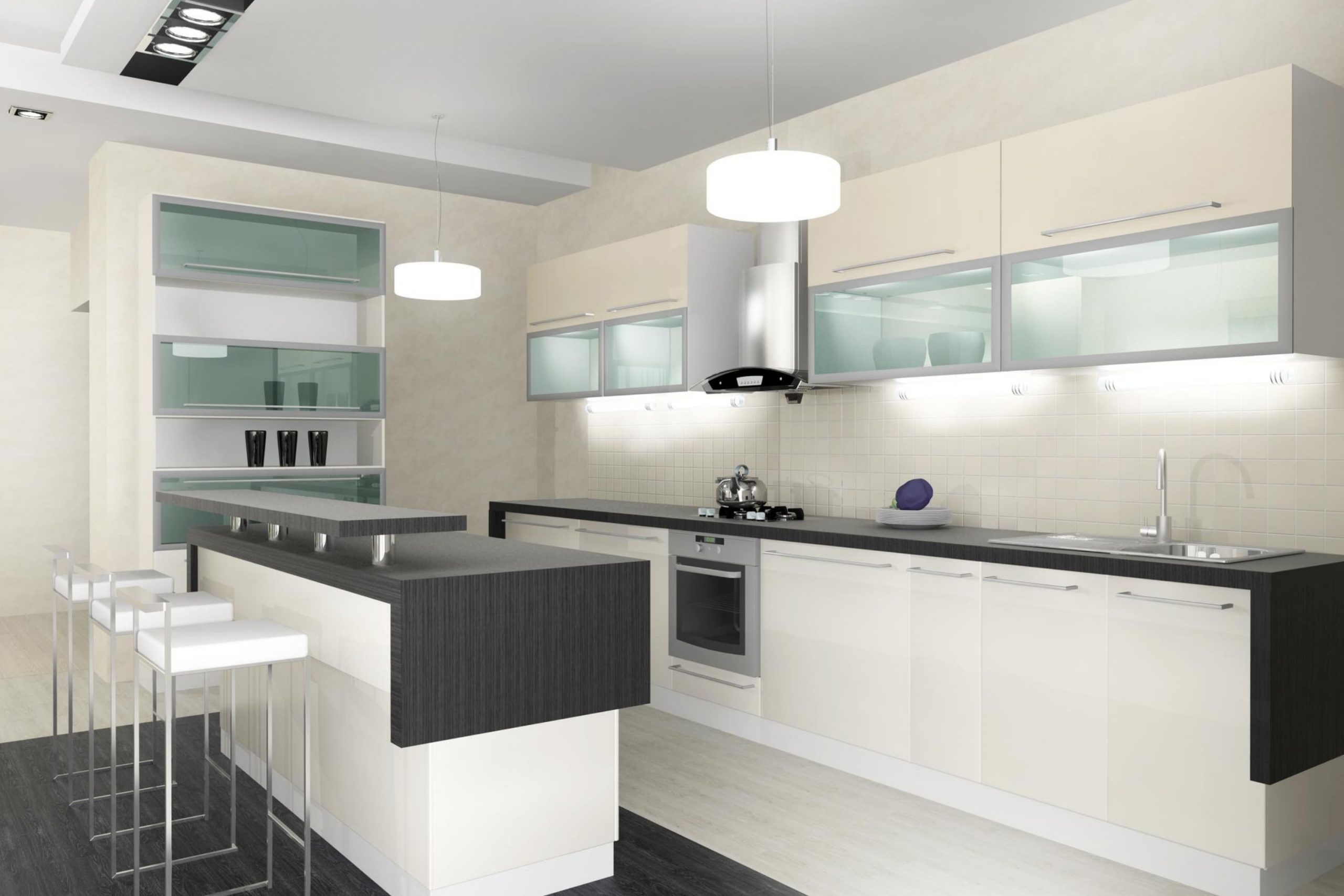 So, now you are armed with all the necessary information regarding the issue of making a small kitchen look bigger without losing its functionality!
Use these tips reasonably, and you will surely get the best results that you will enjoy!
Frequently Asked Questions
⭐What color is best for a small kitchen?
White and neutral colors are the best ones. Besides, they will look great with any kitchen design and furniture since these colors are perfectly versatile.
⭐Is a 10x10 kitchen small?
It is a standard kitchen size. So whether it is small or not depends more on your personal impression.
⭐What is the average kitchen size in the US?
It's 161 square feet in single-story homes and 174 square feet in multi-story homes. But if you live in a house that was built according to your personal project, these dimensions may vary of course.