Stickers can be a great way of decorating almost anything from your smartphone to your laptop or even a car! For sure, depending on the purpose of their use, stickers will be able to last longer or shorter.
However, sooner or later, quite many of you face the same problem: stickers don't stick anymore.
Of course, you will start wondering how to make stickers sticky again! And while the adhesive on the back of a sticker can dry out or become un-sticky after longer periods of time, that doesn't mean that reapplying a new adhesive is completely impossible.
Reapplying a new adhesive to your stickers can give them new life with little effort, and today, we are going to tell you how to do that.
In this article, you will find all the necessary information on how to restick stickers. In particular, you will find out how to revive your stickers and decals on the surfaces like walls, vehicles, or electronic devices (laptops, phones, etc.).
Also, you will learn how to make kids' stickers sticky again. And of course, we will share a few more handy tips with you on how to troubleshoot some most common problems that may come with the stickers.
How to Make a Sticker Stick Again?
Stickers have become an irreplaceable part of our lives. We stick them to our iPhones, laptops, keyboards, and even cars!
There are so many types of stickers and decals these days that you can easily pick those that you need for your decorative purposes like decorating your rollerblades, your daily planner, or your thermo mug.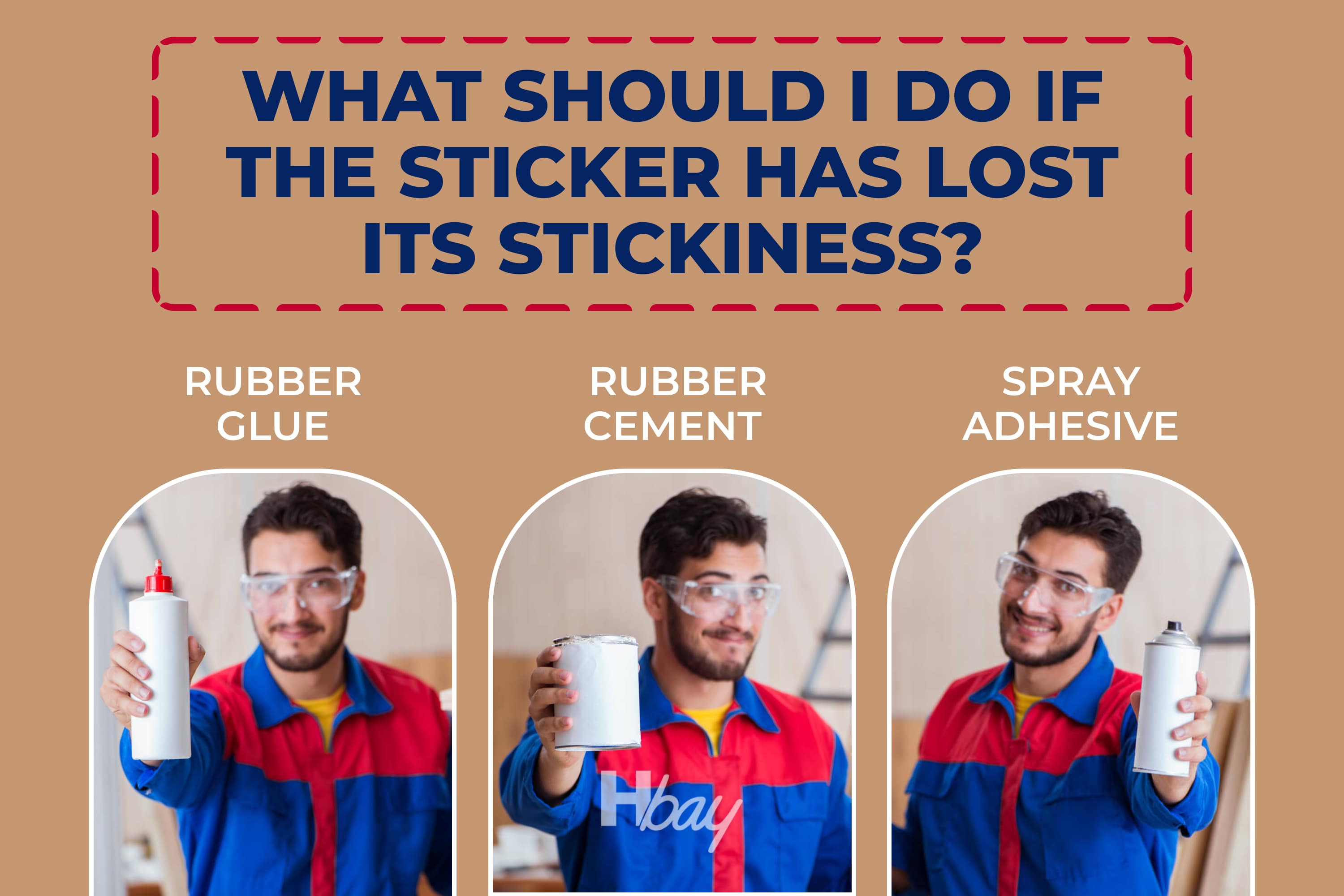 Naturally, there are many different ways to help you remove stickers and decals from different surfaces, but what if you need to do exactly the opposite? What if your favorite sticker or decal has started to peel and lose its stickiness?
Is it possible to make a sticker stick back again? Well, there is no general answer to this question.
In some cases, it may be possible to restore the adhesive coating on the back of a sticker, but it will require the use of a third-party product. See, once the original adhesive on the back of the sticker or decal has dried out or has lost its stickiness, there is not really a good way to bring it back to life.
Save Your Old Stickers With This Simple Hack!
You can, however, add a new layer of adhesive that will help your sticker stick again.
However, before you start trying to add a new adhesive to the back of your sticker, you should first find out if the sticker itself is the problem. It could also be the material of the surface that the sticker is stuck to.
Note that stickers and decals all need a smooth, clean surface in order to adhere to it properly and stay stuck for as long as possible. This is why, if the material you are trying to attach your sticker to is rough or has dirt and debris on it, then it may not work.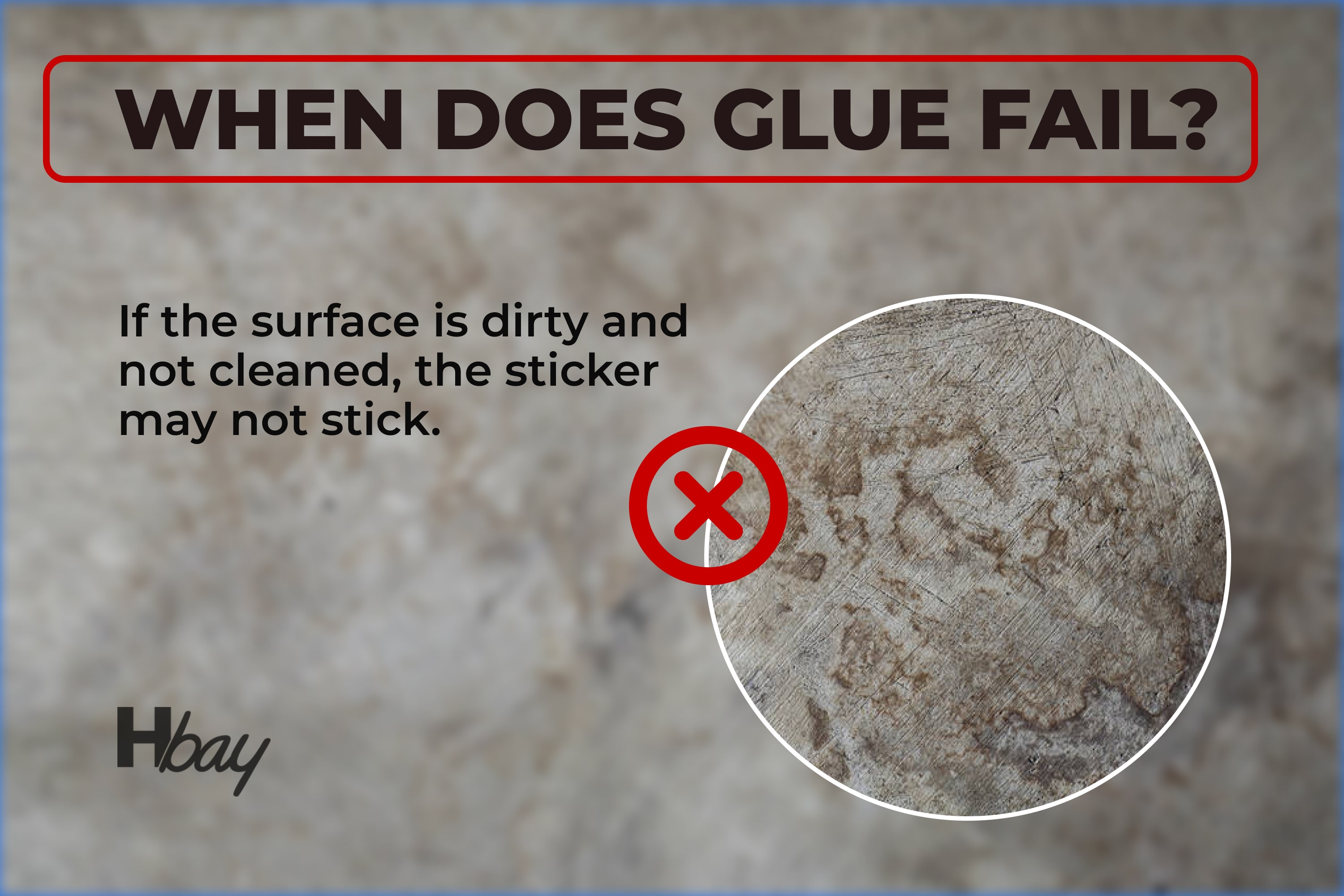 It is most likely that it will be hard for you to adhere the sticker to the surface, no matter what it is you are trying to stick it to.
But if you are sure that the surface is not the cause of the problem, then the adhesive on the back of the sticker is probably the issue and needs to be fixed. Below, you can read about a couple of methods how to restick a sticker in this case.
And please take into account that these methods are suitable for large surfaces mostly! If you need to know how to restick children's stickers, you shall read on.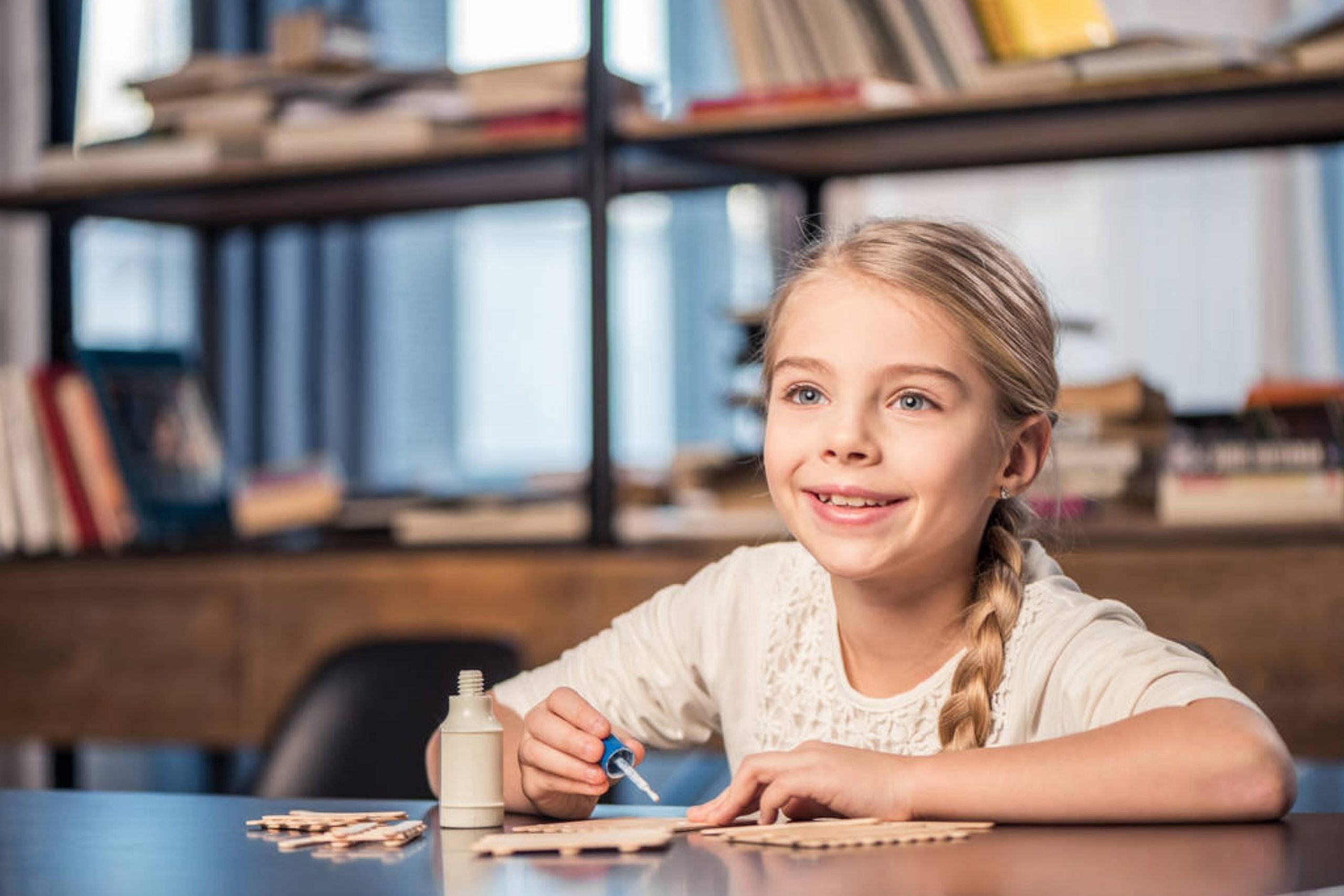 Spray Adhesive Method
As we mentioned above, to make a sticker sticky again, you will require an external adhesive. In this particular case, it is going to be a spray adhesive like 3M Super 77.
It's pretty easy to buy since you can find such spray adhesives at almost any arts and crafts store.
These spray adhesives work the same way as glue and they are used to attach two things together. However, they can also be used to help renew the backs of stickers. The procedure is very simple:
Spray the adhesive on the back of your stickers
Then let them dry for as long as it is recommended in the instruction
Like this, you will make the stickers adhere to the surface again easily. This will allow you to attach them repeatedly to wherever they were falling off and they should continue to hold.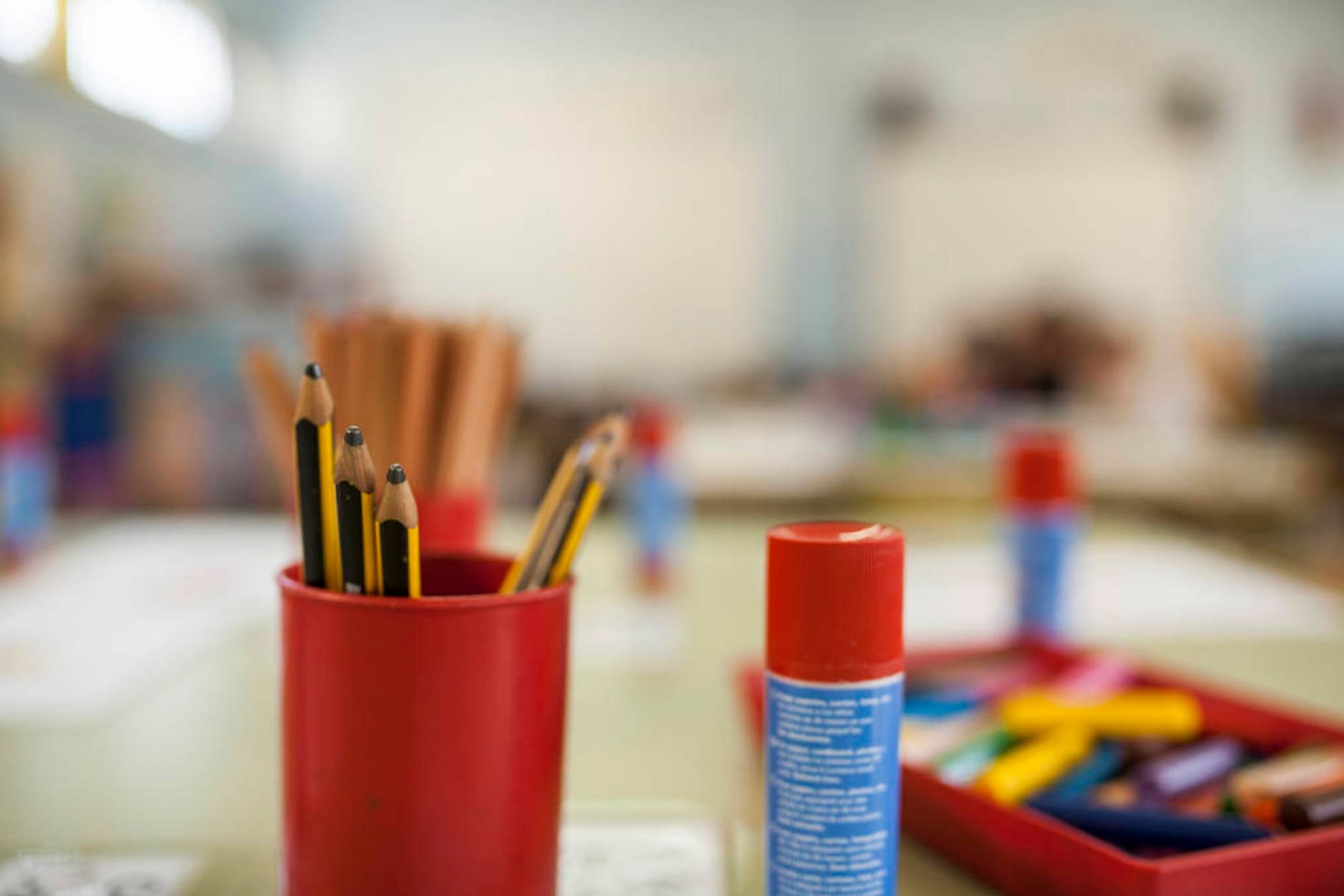 Rubber Cement
Rubber cement is another useful and efficient tool to use when glue may not be an option. It can help adhere old stickers to various surfaces. Of course, this may not technically restore the stickiness, but you will still be able to remove them from the surface if you are careful.
We don't recommend using this method on paint or other surfaces that may come off with the sticker! On the other hand, it is perfect for scrapbooking and similar projects.
The sequence of actions is easy:
First of all, you want to apply the rubber cement to the back of the sticker
Then, let the rubber cement dry
Once that is done, repeat the process for a second time
After the rubber cement is dry for the second time, you should then be able to stick the old sticker to a surface
Such a restored sticker will be fairly easy to remove if you need to reposition it or change for the new one later. However, we want to warn you as well: bringing a sticker back to life isn't always going to work 100% of the time.
Once the adhesive on the back of the sticker is no longer sticky, it will need to be replaced in order for it to be sticky again. Fortunately, there are a variety of adhesives available to help.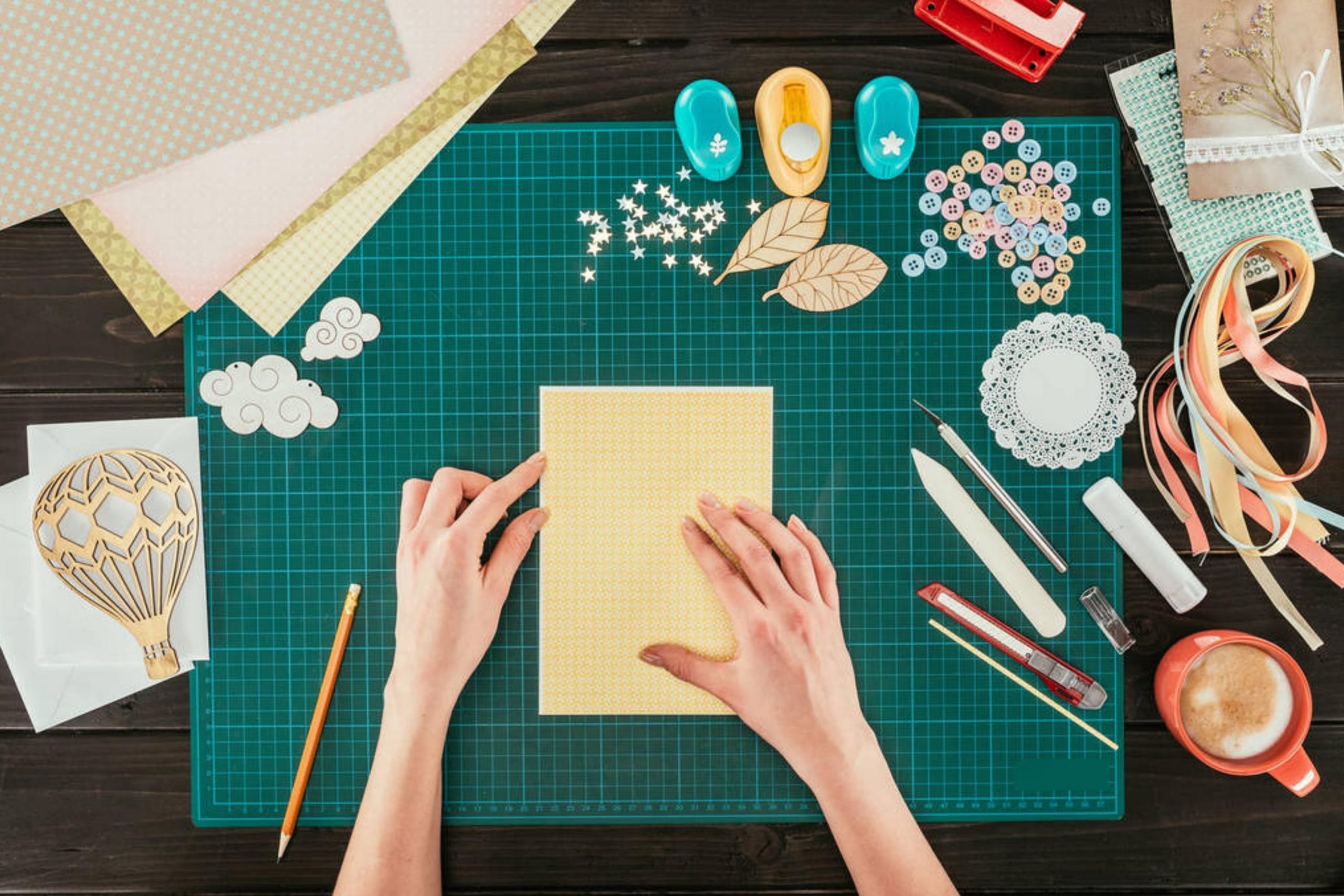 Renewing Adhesive-Backed Stickers
If you need to revive your stamps, labels or any product that is made with an adhesive coating either on the front or back of it, it can be restored and made sticky again quite easily.
Place a newspaper on a flat surface
Spread out your stickers picture side down so that there is room between them
Hold a can of spray adhesive over the stickers about 8 inches away from their surface
Pulverize gently and evenly. Do not overspray!
Let the stickers dry for approximately half an hour
Maintain the stickers by placing them on wax paper that has been gently sprayed with adhesive
Like this, now you know what to do in order to keep your stickers and/or decals the same sticky as on the day they were purchased. These tips will become handy if you notice that your wall decals or the stickers on your laptop started peeling off a bit.
With the help of our life hacks, you will manage to extend their lifespan more.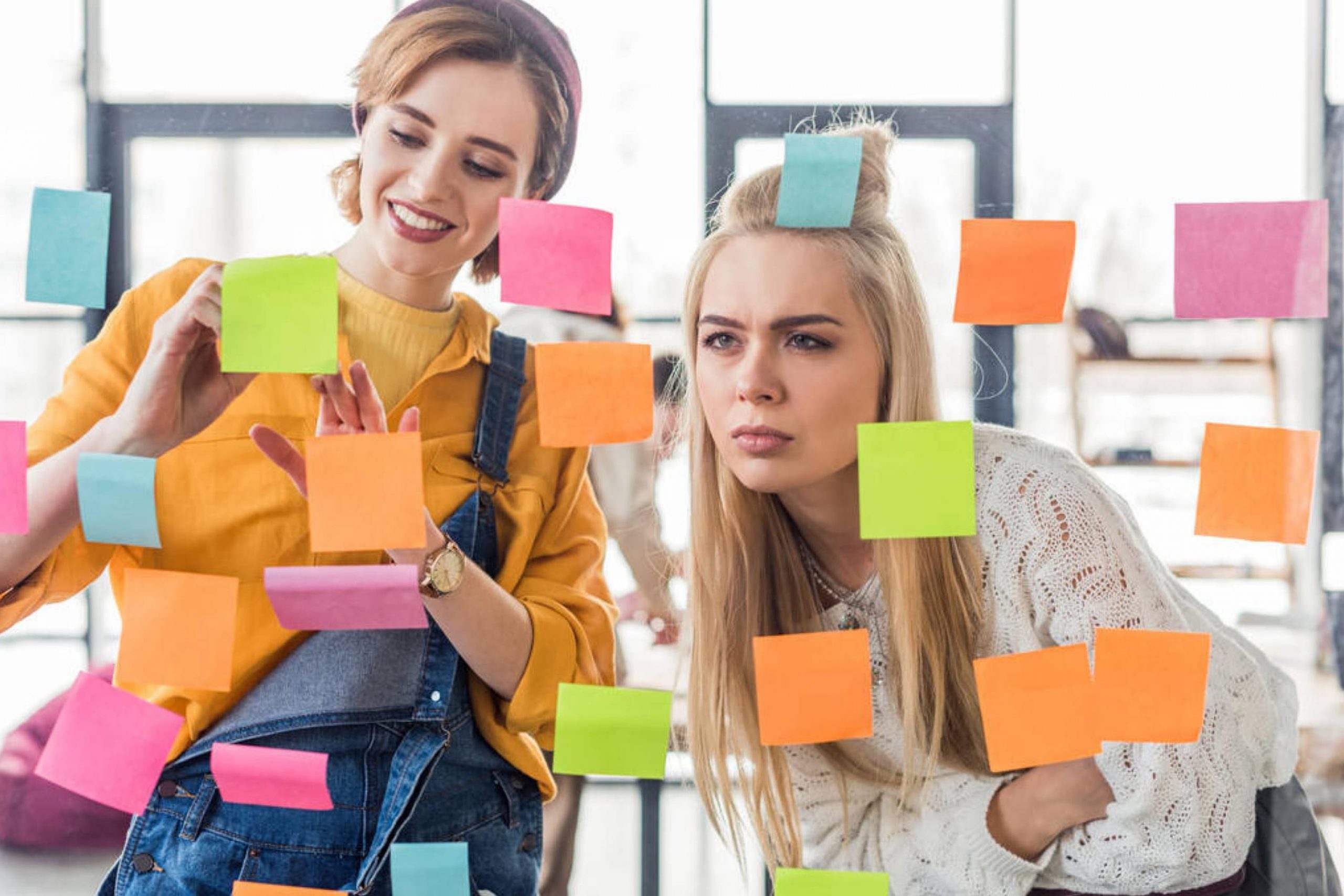 A Few More Tips On Resticking Stickers
We use stickers for many purposes, such as decoration. Also, they can be often used as a part of the game, for example, in children's sticker books. And of course, you will most likely face some complications with the small stickers and stamps.
This is why we decided to help you out and share a few handy solutions and recommendations on this subject issue.
How to Make Your Double Sided Tape Sticky Again
Restoring Small Stickers
For restoring small stickers, such as stamps, glue sticks and Gorilla Glue are good options. If you need to revive a single sticker, simply roll the glue stick over the back of the sticker and then reapply it.
If you decided to make use of Gorilla Glue, note that it has a stronger adhesive, so be careful when using it! And also be precise.
You may even want to spread the glues over the target surface and then place the sticker on the applied glue.
Removing Stickers With Heat and Moisture
Sometimes we might need to remove the sticker completely from the surface instead of trying to make it adhere to it. Removing stickers that are lifting (especially from walls) should be done very carefully in order to keep the sticker intact and to avoid damaging the walls.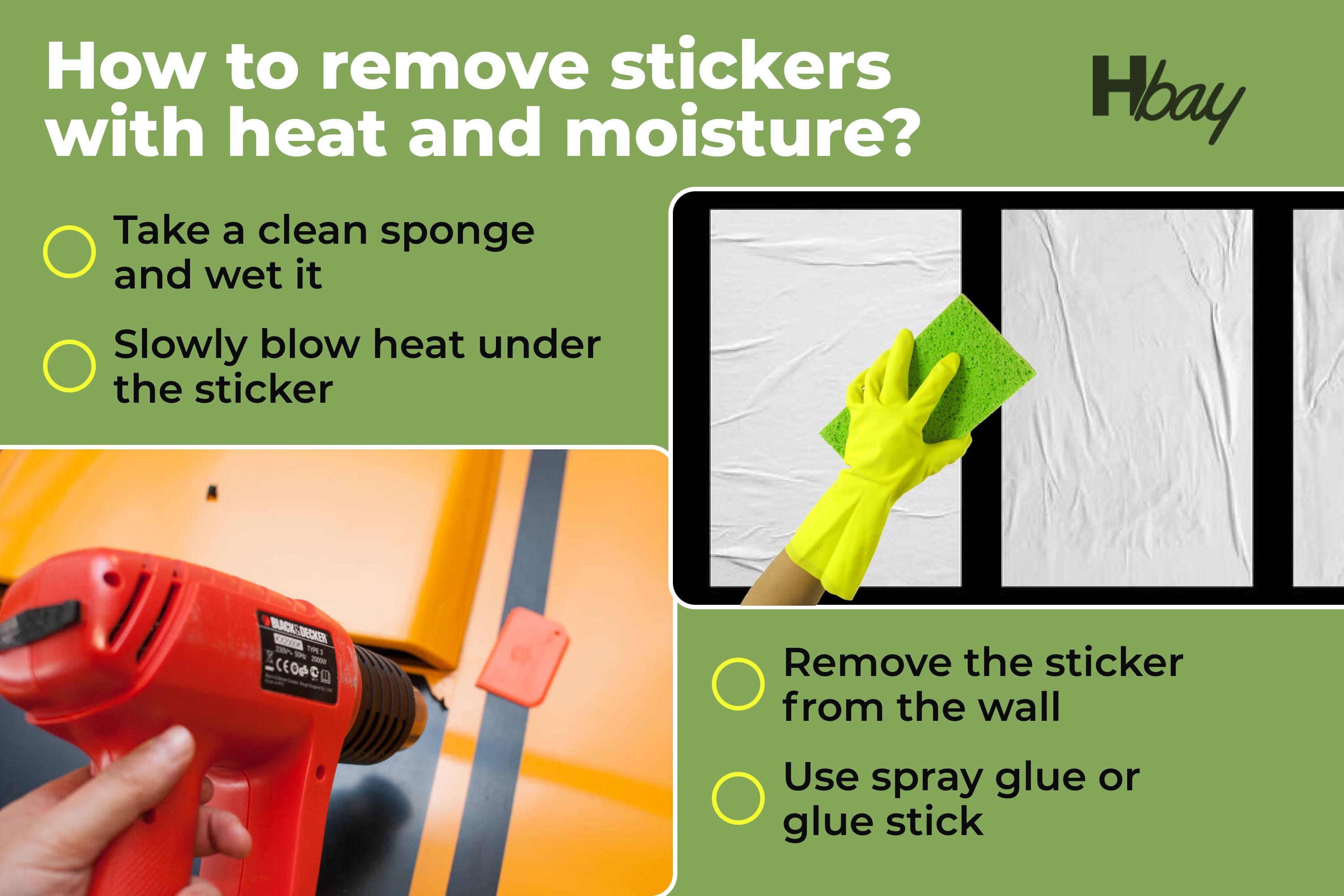 We recommend you use a hair dryer and a sponge that is slightly damp for this purpose.
Take a clean sponge and damp it (it must not be dripping wet!)
Slowly blow the heat under the sticker while applying moisture to its surface
Lift the sticker from the wall
Once the sticker is dry, use spray adhesive or a glue stick to reapply the adhesive
Restick a Sticker on Glass
Glass-adhered stickers do not use an adhesive because any adhesive would leave ugly cloudy marks on the clear surface. Instead, they rely on static electricity to cling to a glass surface.
If you see that the sticker is curling at the edges, do the following:
Remove it from the glass
Uncurl the sticker and place it between two sheets of wax paper
Place a heavy weight such as a book over it and let it sit for up to 24 hours before reattaching
Now you know what methods can be used to make your stickers and decals adhere to the surface you attached them to again.
We described several alternative methods so that you can choose which one to use depending on the type of stickers you have. With this guide, you will be able to restick any sticker and extend its lifespan easily.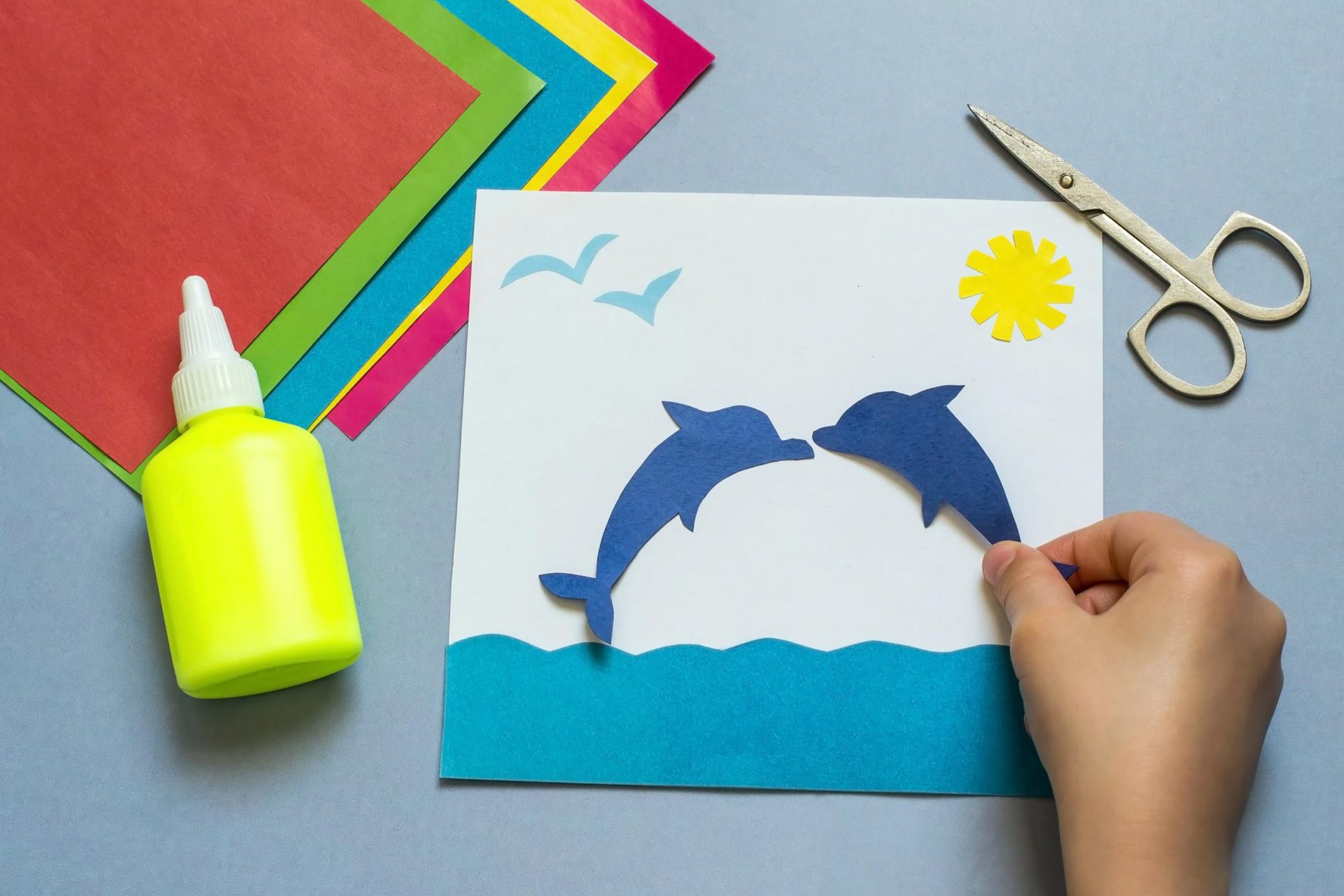 Frequently Asked Questions
⭐Do stickers stick to leather?
Vinyl decals will stick to most surfaces, but they may be difficult to remove once applied. You can always experiment on a small area before applying all over leather!
⭐How to make your popsocket stick again?
You can rinse it and stick it back once it's dry after 10 min. Let it sit for a few hours before engaging it again!
⭐How to make sticky bras stick again?
A quick remedy will be to put double-sided tape on the areas of the cups where the adhesive is and apply as normal. It only takes a minute!