You might want to paint a bike for many different reasons. Perhaps it is just old and the paint has already started peeling off the frame. Or you bought the bike because you liked the model but the color is not very satisfactory.
No matter the reason, when you face the necessity of repainting it, you will surely have several questions.
First of all, how much it costs to paint a bike, and second, what bike paint jobs cost depends on. In addition, you might also want to know what painting methods would be more suitable for applying paint to the bike frame.
So we decided to help you out and here you have this article! Read it to learn how much you might have to pay for your bike to be painted.
Also, we are going to tell you what painting methods are typically used for this purpose and what factors can influence the final cost of the paint jobs.
How Much Does It Cost to Get a Bike Painted?
First of all, you should realize that there is no set price that works for any bike! The price you will get depends on several factors, which you should take into consideration before you decide how to paint your vehicle and who will do that.
HOW TO CUSTOM SPRAY PAINT YOUR BIKE AT HOME
What does bike painting cost depend on?
Usually, you should consider a few things:
The method of paint application
Who will paint the bike
The city you are going to paint your bike in
Whether any extra job is needed (like removing the old paint, etc.)
Whether you want to apply one color or more
Whether you want any special design
Depending on these factors, your bicycle paint job cost may vary quite significantly. For example, if you want to repaint a new bike and you want to do it all by yourself, you just need a brush and a can of paint or a can of spray paint!
Obviously, it's going to be both cheap and easy to do.
However, if your bike is not new and before you start painting it, old paint should be removed first, or if you want the paint job to be done by a professional painter, the price will be higher of course. In addition, certain methods of paint application cost more than others.
This is why we suggest you read on and check out what price you should expect in different situations and under different circumstances.
Like this, you will be able to tell in advance (at least approximately) how much you might pay for your bike to be painted.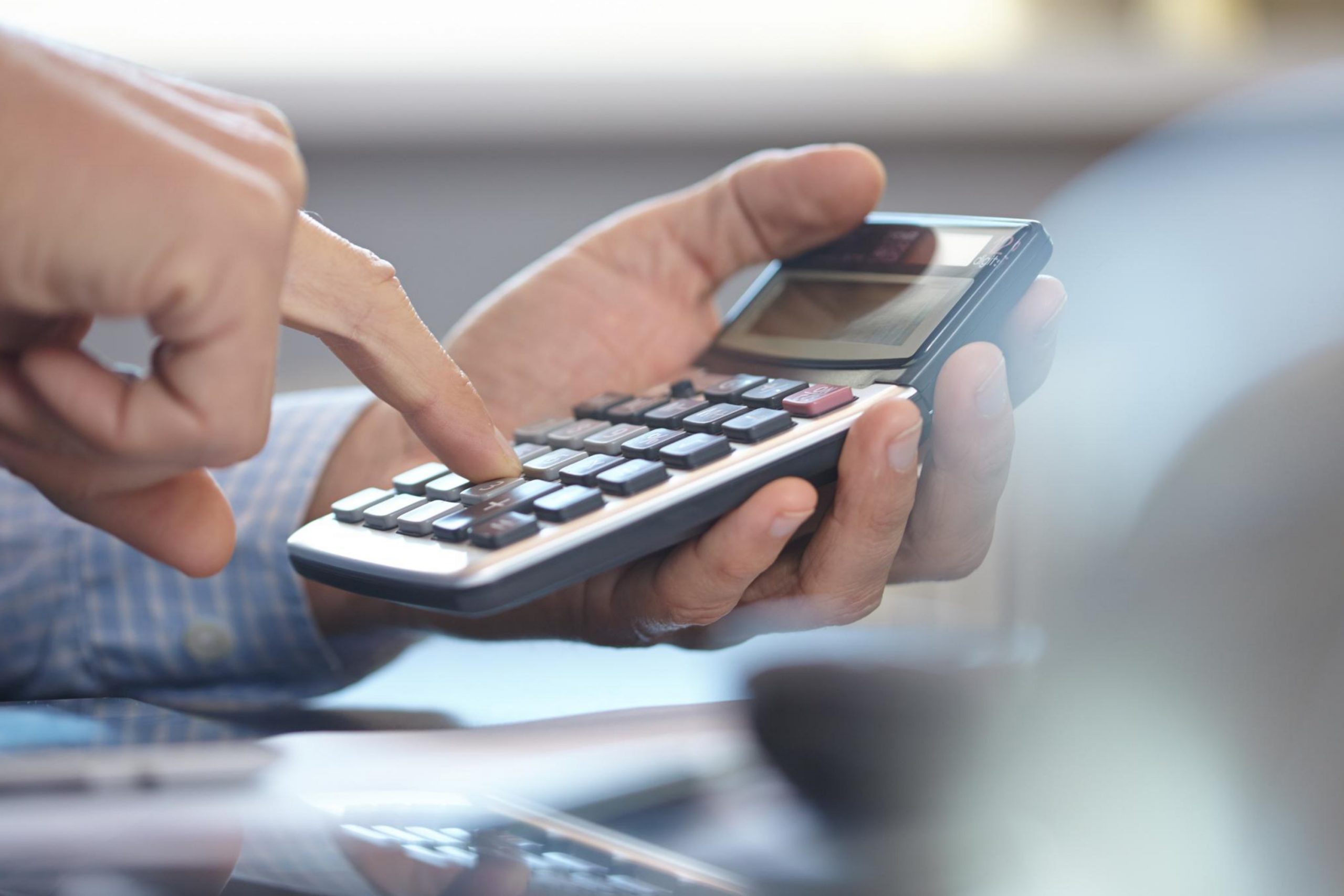 What's the Cost Of DIY Bike Paint Jobs?
As you could already guess, painting or repainting your bike yourself is going to be the cheapest way to do this. Painting a bike frame by yourself is an affordable way to get a fresh new color, and the cost is going to be around $70 USD.
However, you should think twice before painting a bike frame yourself! This process is not as simple as you may think. It's not just about grabbing a brush and applying paint to your bike frame!
Painting a bike yourself involves a number of steps, such as sanding, priming, painting, and adding a clear coat. All this needs time and quite a lot of effort, and besides, you will need a suitable place where the bike can be painted and then left to dry.
In addition, this place should be easy to clean afterward.
This is why painting a bike yourself is fairly challenging, especially if you have never done this before, but is definitely a task that most people could do by themselves.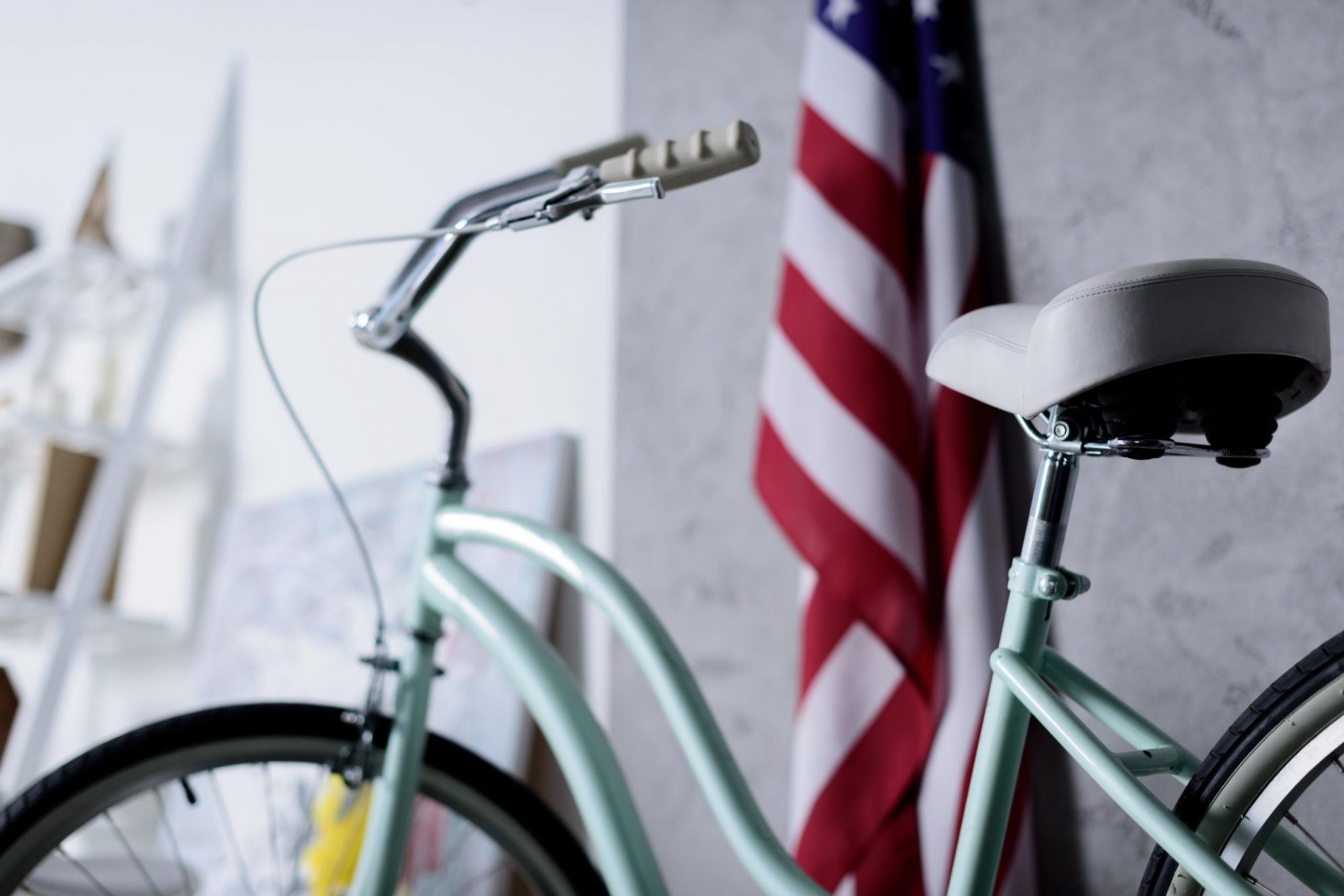 Price For Painting Your Bike Professionally
If you don't feel like spending time on finding a proper space and buying all the materials needed, as well as on prepping your bike and painting it, you might want to entrust it to professionals to get it painted.
Getting your bike frame professionally painted ensures the very highest quality finish and the most impressive style.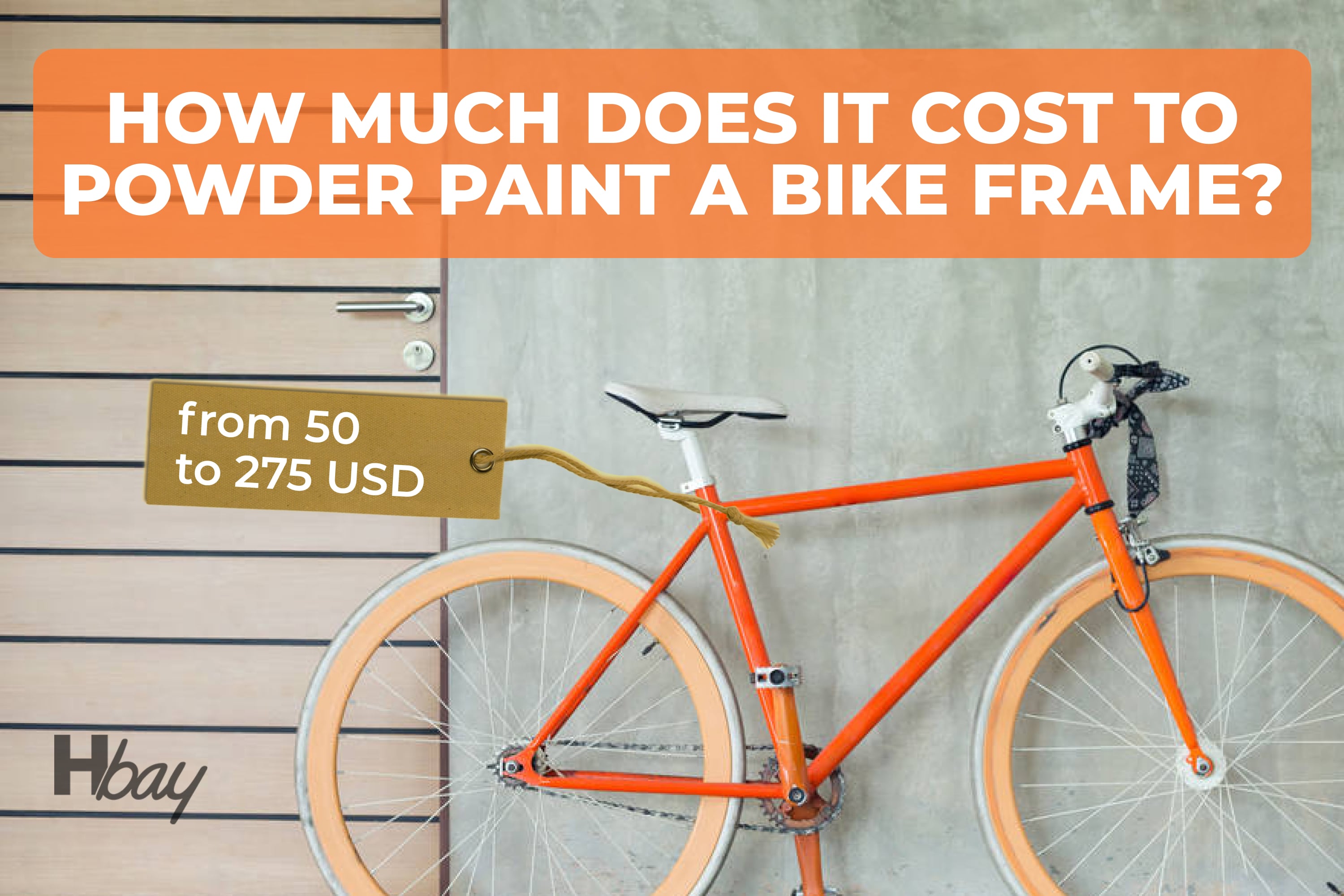 Besides, you can ask them to apply stunning colors and make complex designs on your bike to turn it into a custom piece and transform your bike into a work of art!
If you decide to paint a bicycle professionally, consider that bike frame painting costs may vary quite significantly.
The average starting price of painting a steel bike frame is $516, ranging between $350 and $750 USD. The final cost is higher if one adds extra colors and patterns, or if the bike is made of carbon.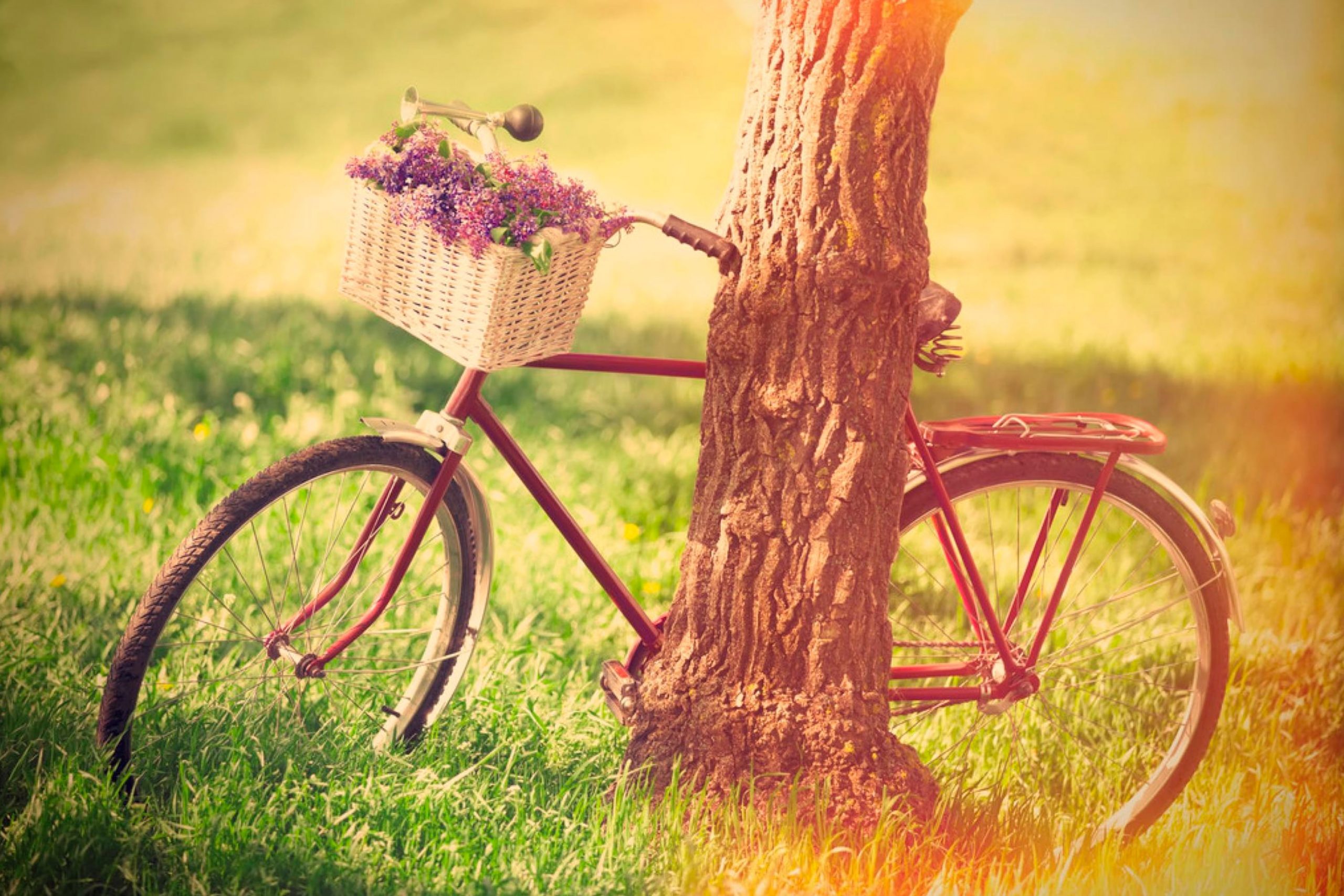 How Much Does Powder Coating Of a Bike Frame Cost?
The average cost to paint a bike frame using powder coating is going to be around $151, ranging between $50 and $275 USD. This cost often includes sandblasting, which is why powder coating is considered a cost-effective way to finish a bike frame.
Unlike methods that use spray paints or paint and brush, powder coating uses an electrical charge to bind colored powder to an item's surface. Powder coating involves spraying an item with powder and then it heating in an oven.
This creates a smooth, durable finish for your bike frame.
Powder Coating Bicycle Frames
So now you know more or less exactly what price you should expect in case you choose to paint your bike yourself or take it to a professional painter to get customized and revitalized.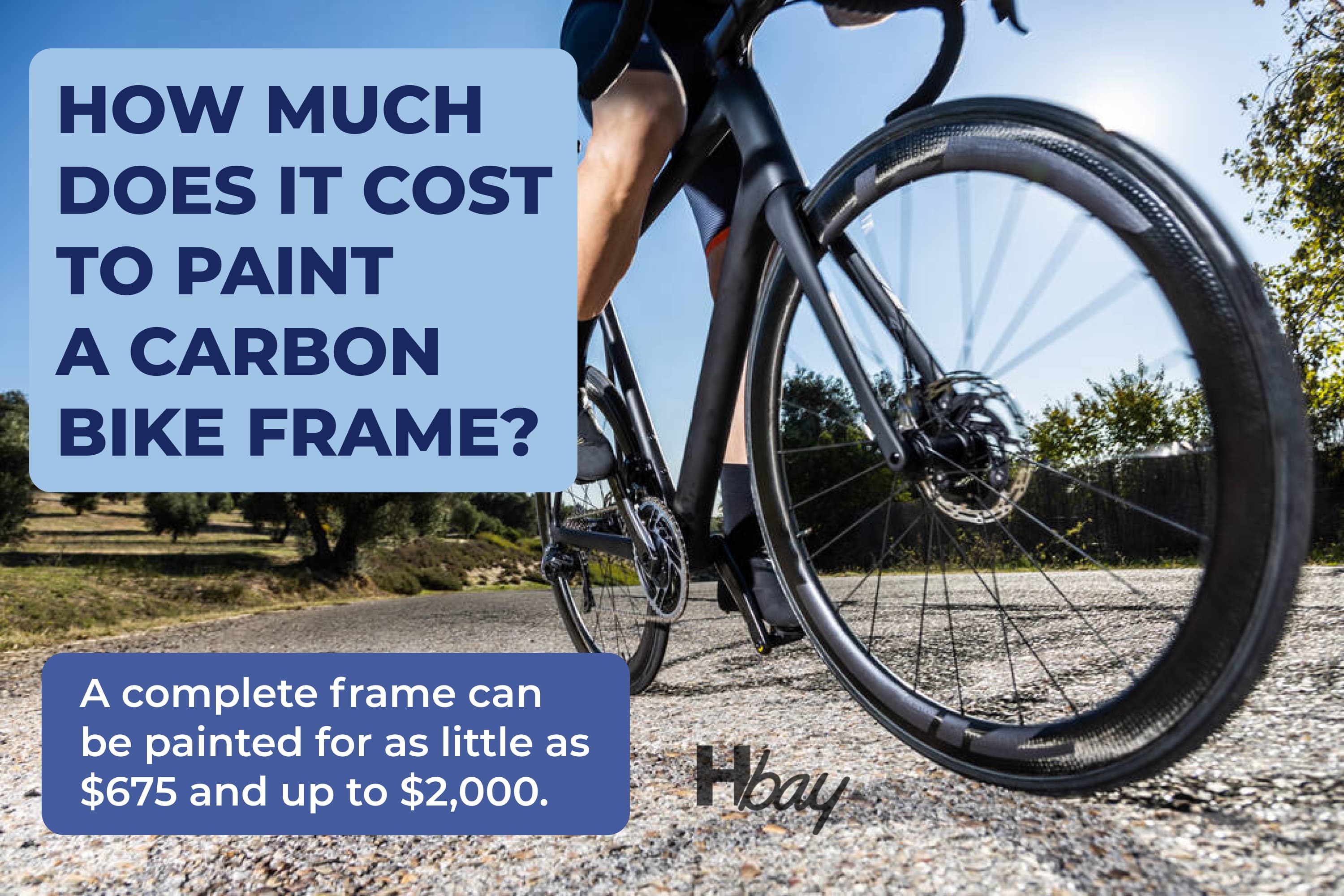 For sure, most people would take their bicycles to professionals simply because they want to have a unique vehicle that stands out among the others!
But if you don't want to turn your bicycle into a work of contemporary art, painting it yourself might be the best option for you.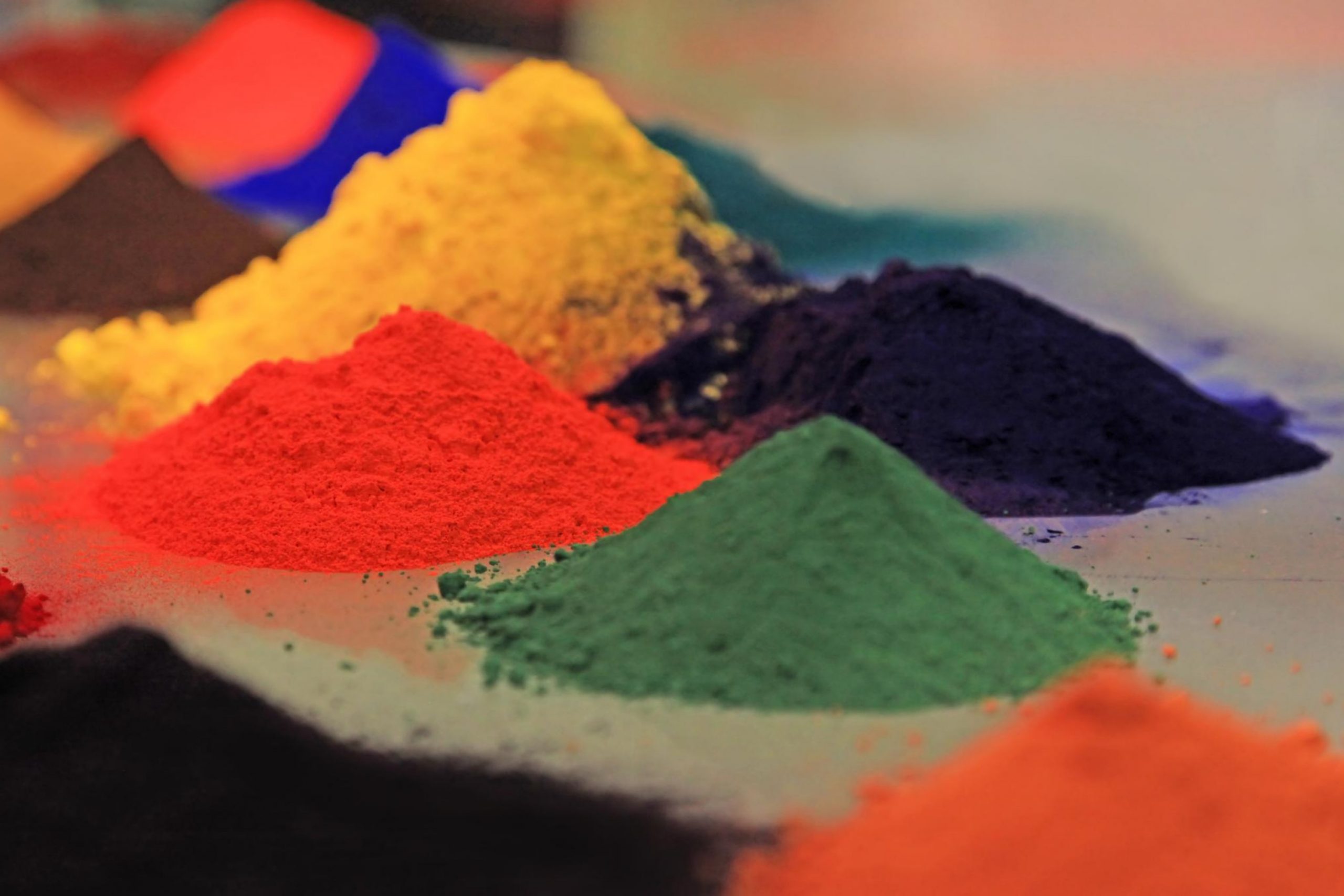 What Are The Benefits of Powder Coating Your Bike Frame?
Quite often those who take their bikes to a professional painter to get them revitalized, are offered that their bicycles get powder coated. And since not all of us are aware of what this procedure is, it is good to find out what it is all about.
To be short, powder coating is a way of applying paint to the bike. It is ideal for people who need a durable bicycle.
When you apply paint through powder coating, it creates a strong finish that can withstand all sorts of threats like bumps, scrapes, and scratches.
Powder coating will be especially handy for those who live in a city and want to protect their bikes from concrete and cars. In addition, this method of paint application will suit mountain bikers that are worried about trees and boulders.
Powder coating is perfect if you want a tough finish that also looks good. Just check out what benefits you will get if you have your bike powder coated!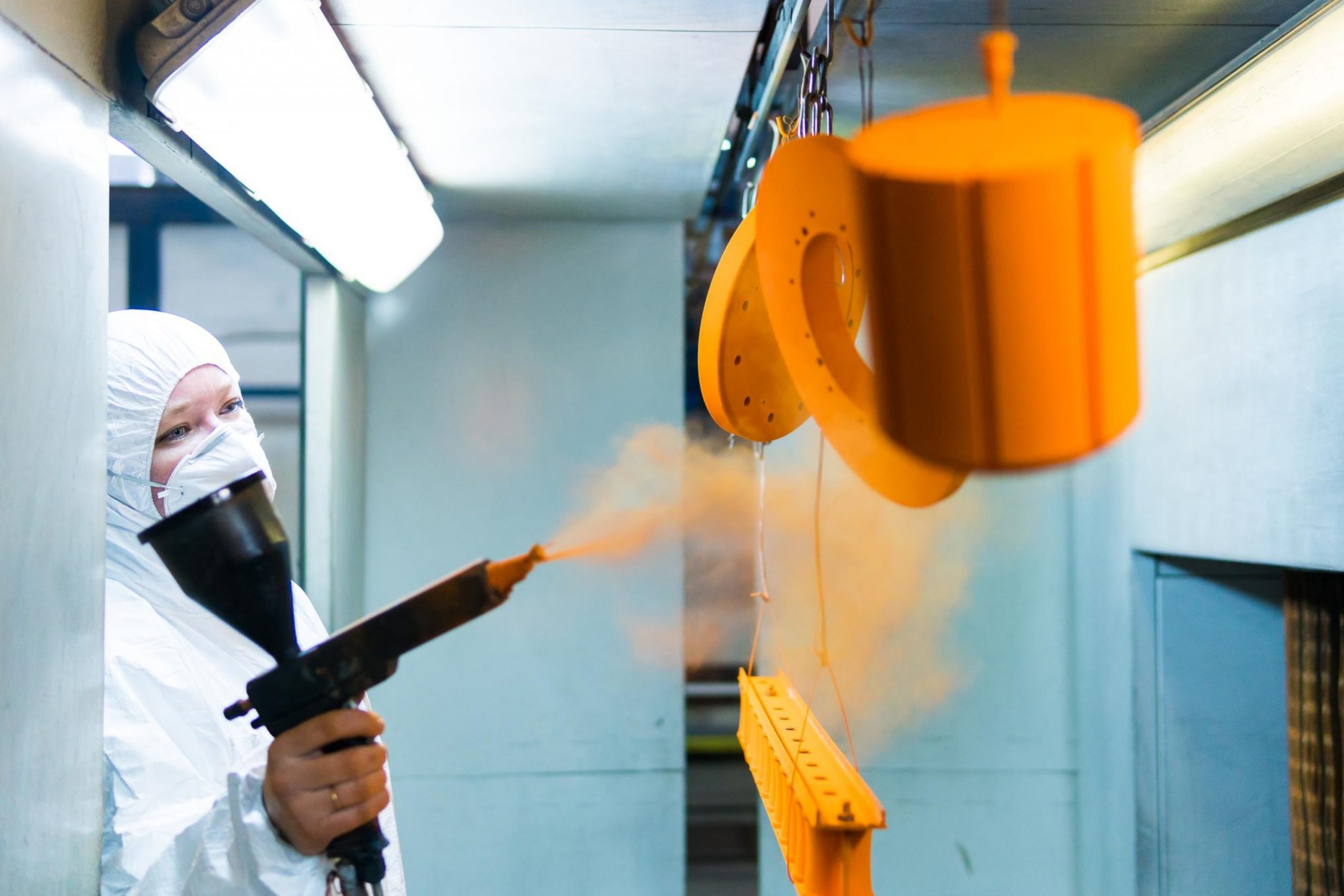 Toughness
When your bike gets powder coated, paint is sprayed in multiple layers of powder onto its frame.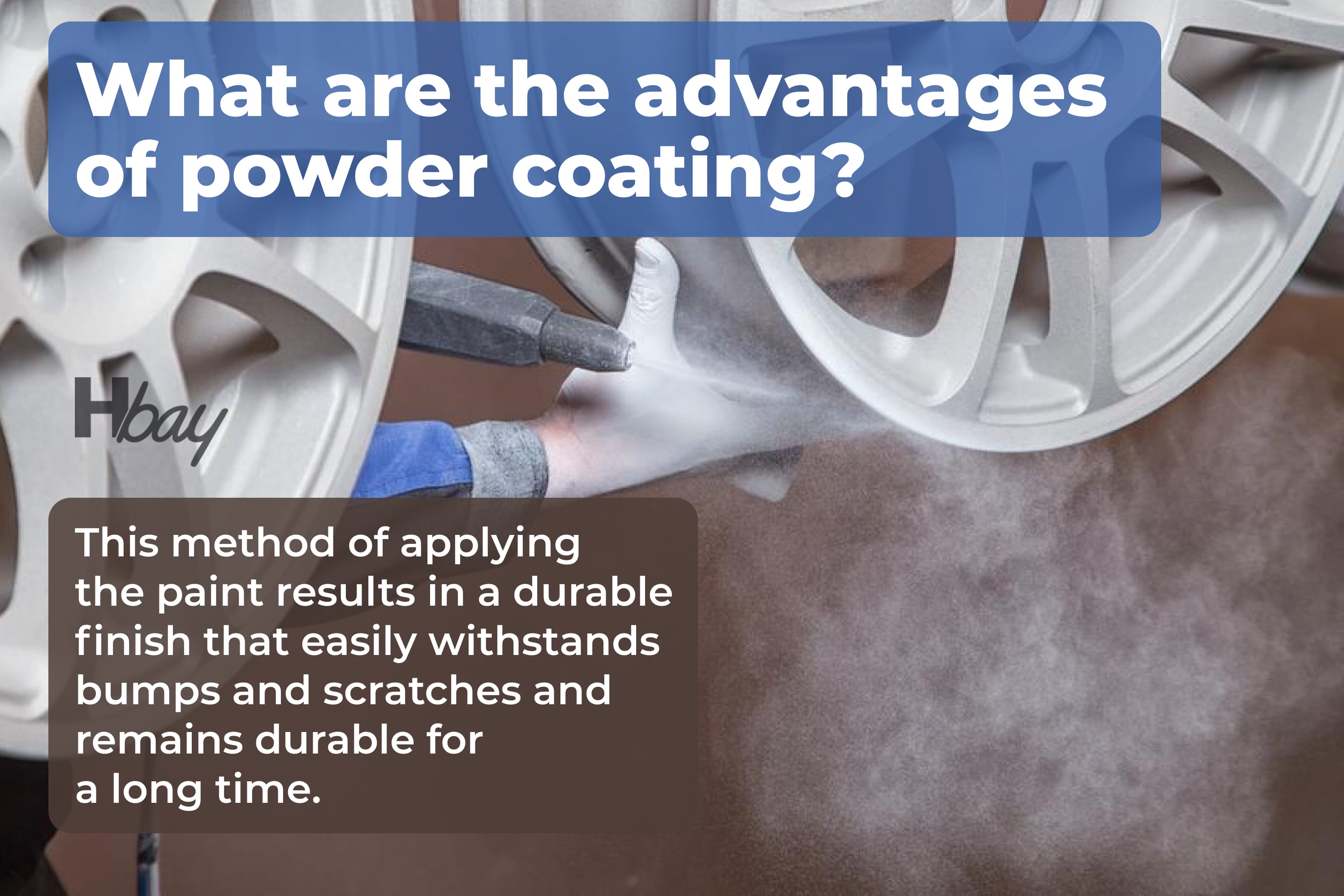 This paint application method results in a tough finish that can easily withstand bumps and scrapes, and it stays strong for a long time, much longer than paint applied with a spray can, for example!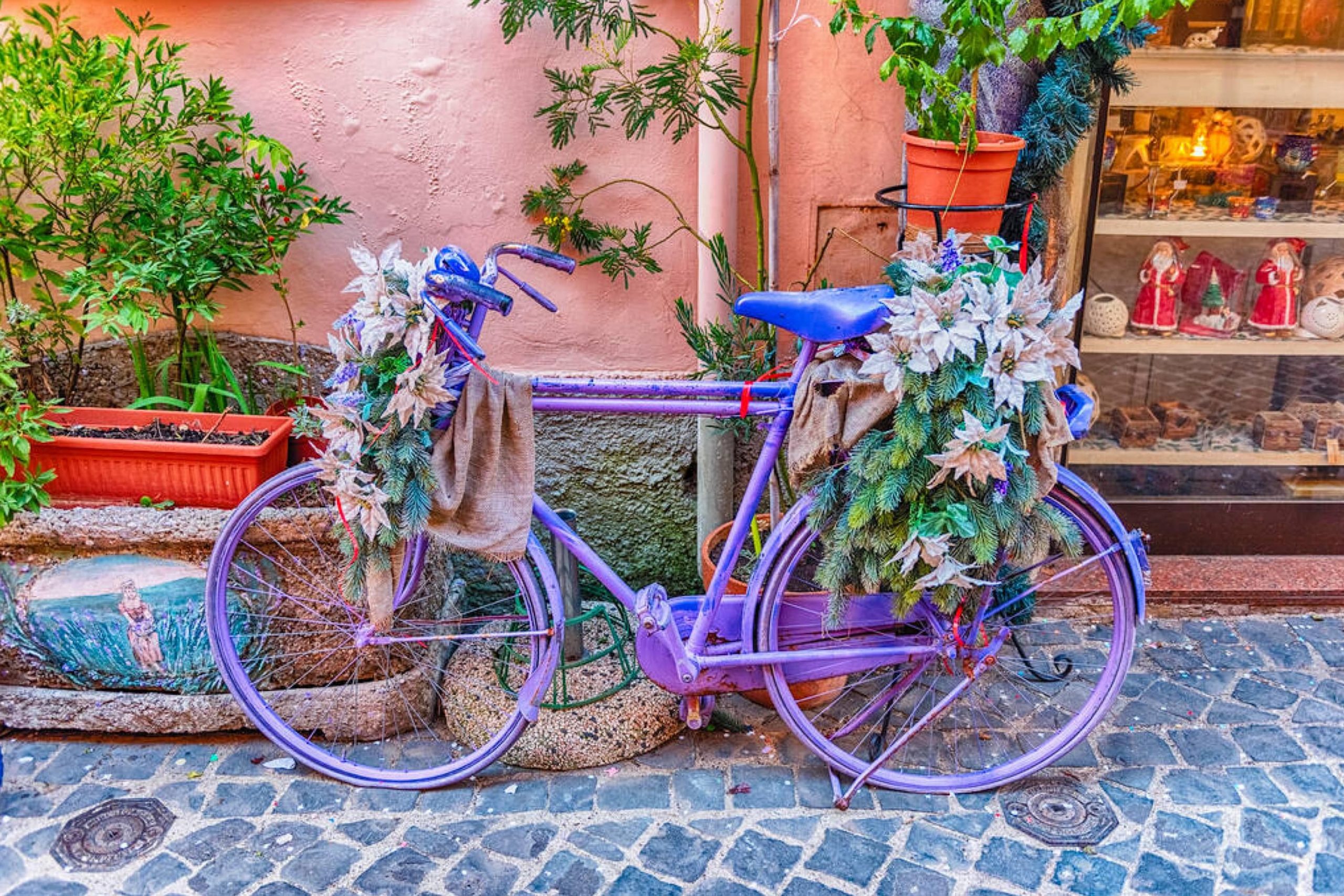 Value
The average cost of powder coating a bike frame is $151 USD, so it is a cost-effective way to update your bike. And since the coating will last longer than after the other painting methods, you will save money.
In addition, you won't have to repaint your bike as often as you might have to in case you paint it another way.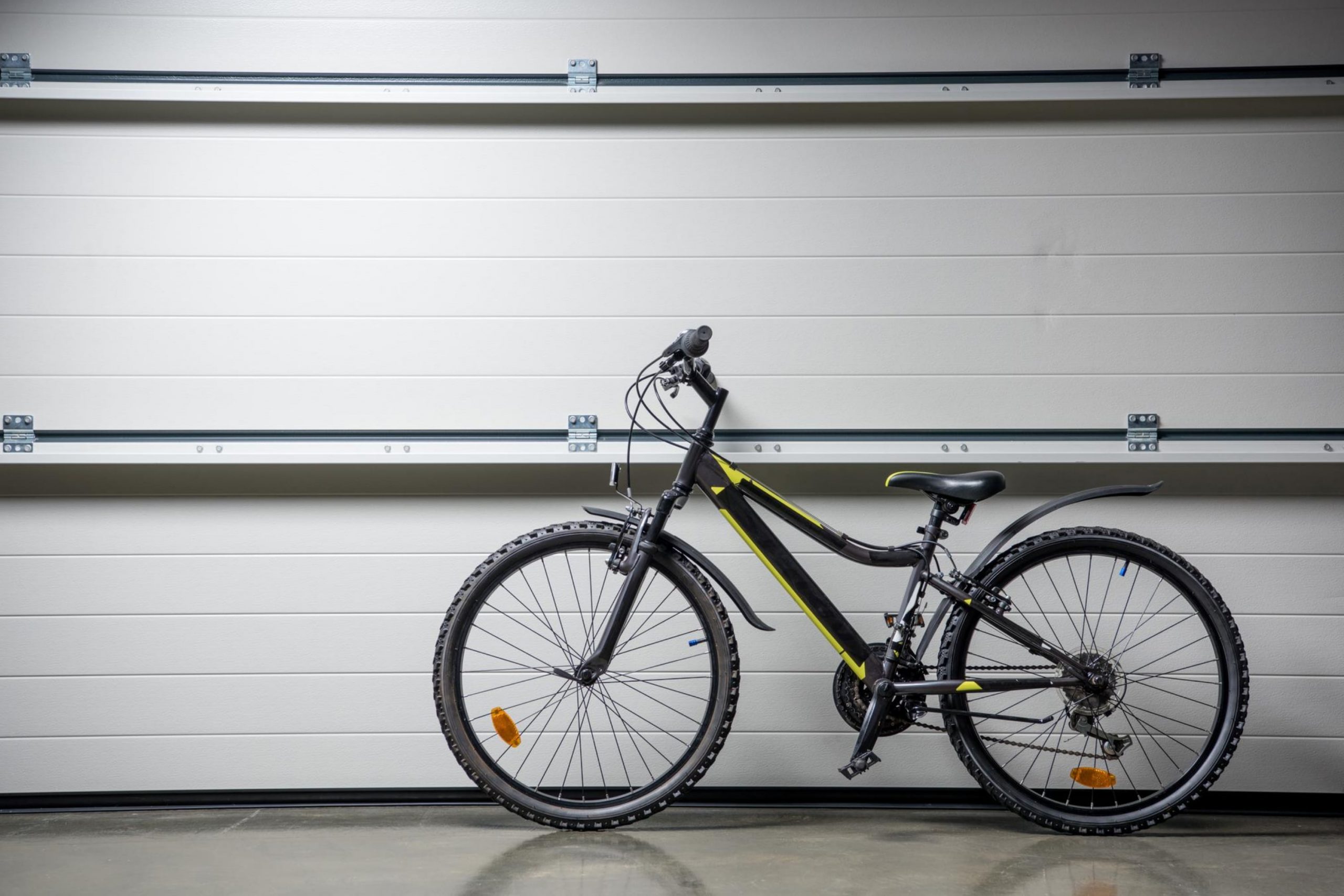 Environment
Powder coating is more environmentally-friendly than other options. It is a solvent-free process that involves almost no emissions. Also, the leftover powder can be scraped up and used again, so wastage is minimal
So if you are offered to get your bike powder coated, don't refuse! Like this, you will save money, time, and even the environment!
But is it the only reason why people choose powder coating more often than other painting methods?
Let's find this out.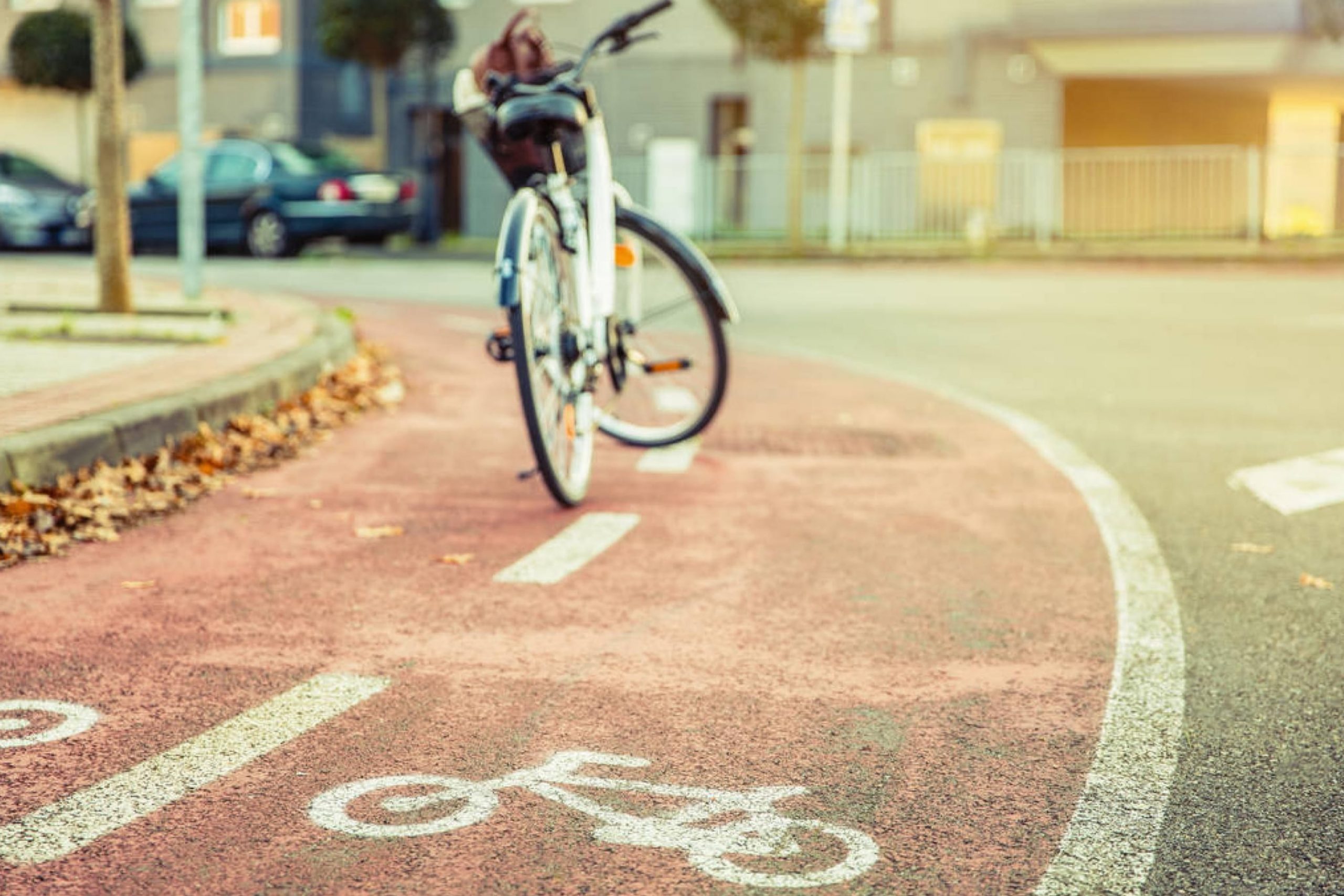 Painting vs Powder Coating Bike Frames
Some people still prefer painting their bikes in a traditional manner using spray paint, whilst others stick to such an option as powder coating instead. Who is right and who is wrong? To answer this question properly, it is important to take a couple of factors into consideration:
What are your needs?
What is the way you intend to use your bike?
For example, if your goal and priority is to get an eye-catching style and awesome design, then paint is the best choice for you. When a bike is painted, this method provides a thinner layer of color, so intricate details, as well as patterns really stand out.
In addition, when you choose a painting method, the range of colors and design options you can select is far wider too.
However, if you have practical goals and you need a tough bike, which will survive rain, mountains, and city streets, then powder coating is exactly what you need! Powder coating is more robust than paint, and many consider it to be virtually bombproof!
It is the best choice for bicyclers who want a great-looking bike that won't peel or scratch easily.
So now you know more about the approximate price you might have to pay should you decide to get your bike painted or repainted. You might want to refresh it for many reasons, however, you should always consider the paint application method you need to choose.
Now you know that it will depend on your needs and the way you are going to use your bike. Also, you learned what factors might influence the final price for bike-painting work.
Moreover, you have learned more about such a paint application method as powder coating and now you are aware of why it is so beneficial that many bicyclers choose it instead of a regular spray paint application.
With all this in mind, you will be able not only to select the most affordable and durable method of painting your bike.
Also, you will be able to easily figure out whether you need to take your bike to a professional painter or you could cope with the painting project yourself.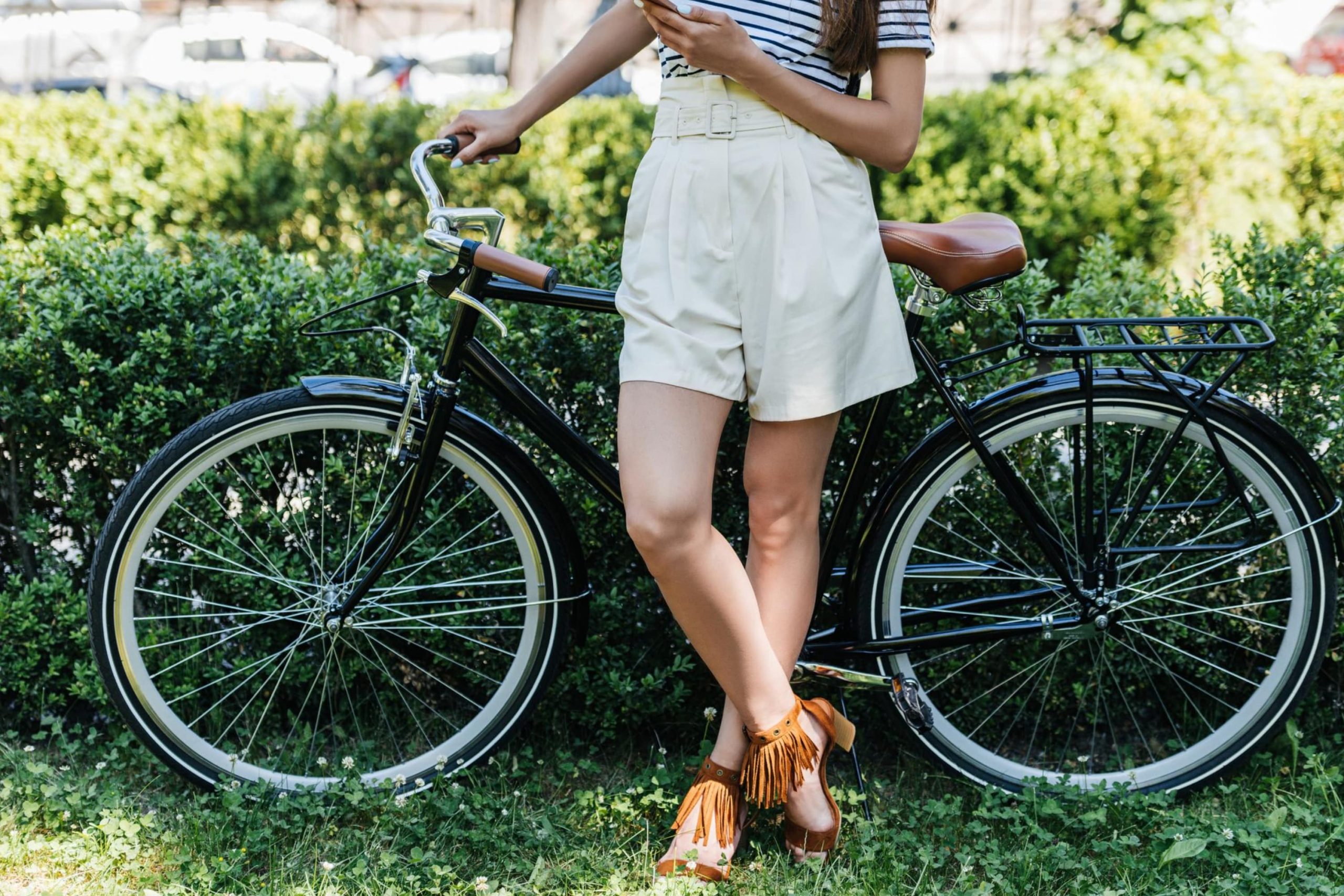 Frequently Asked Questions
⭐What's bike paint cost?
Usually a can of spray paint costs around 8-20 dollars per can. It depends on its quality and the size of the can.
⭐What's the cost to paint a motorcycle?
An average cost to paint a motorcycle is about $800 To $2,500 depending on the detail of work. For high-end bikes and exceptional custom paint jobs, the cost can get to anywhere from $15,000 to $30,000 depending on the painting.
⭐What's the cost to paint carbon bike frame?
For a custom bicycle painting, full frames can be painted for as low as $675 and as high as $2000.