Footwear is something that is predisposed to wear and tear even more than our clothes. Especially if we talk about work boots, hunting boots and other types of footwear designed for extreme conditions.
Naturally, after our boots go through all kinds of weather conditions and external factors, such as snow, rain, mud, etc, they may one day need a good repair or their soles. And this is when most of us face the same question: how much is it to resole boots? Or, maybe, it is cheaper to buy a new pair?
Let's take a closer look at each option and see what is best to be done in such a case.
How Much Does It Cost to Resole Work Boots?
How much is it to resole a pair of work boots, you may wonder? Everything hangs upon how badly they are damaged and what they are made of. The way the soles are attached to the boots also matters, but in general, most work boots can be resoled. The average price for such a repair may vary from 75 to 150 dollars.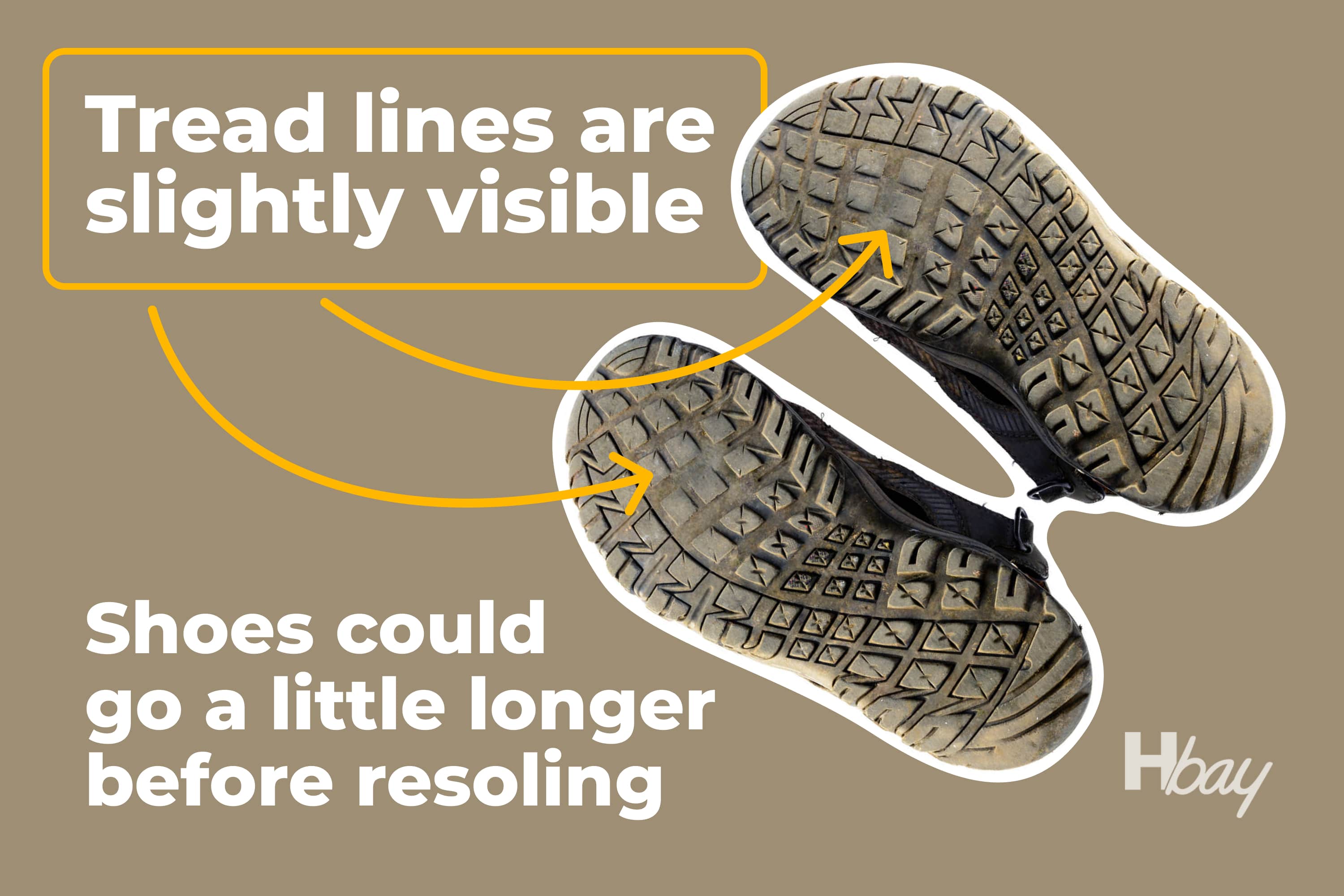 Nevertheless, even if your boots can be resoled and the price suits you, it is important to take other factors into consideration. What are we talking about? Well, first of all, before you take your work boots to a cobbler to get them fixed, we recommend you give a quick check to the footwear. Is their upper side in a good condition? Because if it is not, then it makes no sense to repair boots that will soon fall apart anyway just because the material they are made of was too worn out!
In such a case, it will be more reasonable to purchase a new pair instead. It will cost you around 500 dollars (yes, more pricey than repairing would cost you), but you will be sure your new work boots will serve you for a long time.
Is It Cheaper to Resole Or Buy a New Pair Instead?
Such a question is often asked when people learn about the price they will have to pay for resoling their work boots (especially if they need a lot of fixing). Does it make sense to spend a couple of hundred bucks for fixing, or maybe it will be better to just go and buy a new pair instead?
To be honest, in most cases, it is indeed cheaper to resole a pair of boots. And even if they need a rebuild with the total remaking of the footbed and possibly even the upper, it will still cost you less than purchasing a brand new pair!
Surprised? Then let us show you some simple calculations as an example. See, if your work boots need to be resoled, it may cost you around 200 dollars for the pair on average. Rebuilding will most likely be more expensive, something about 300 bucks per one pair of boots.
However, if you go to the nearest footwear store and check the prices for the new work boots there, you will see that the prices usually start from 500 dollars and go higher depending on the prand and the materials used for the footwear.
So if you belong to working people, you probably need a new pair of work boots every year. In this case, resoling or rebuilding them will be cheaper than buying a new pair every year.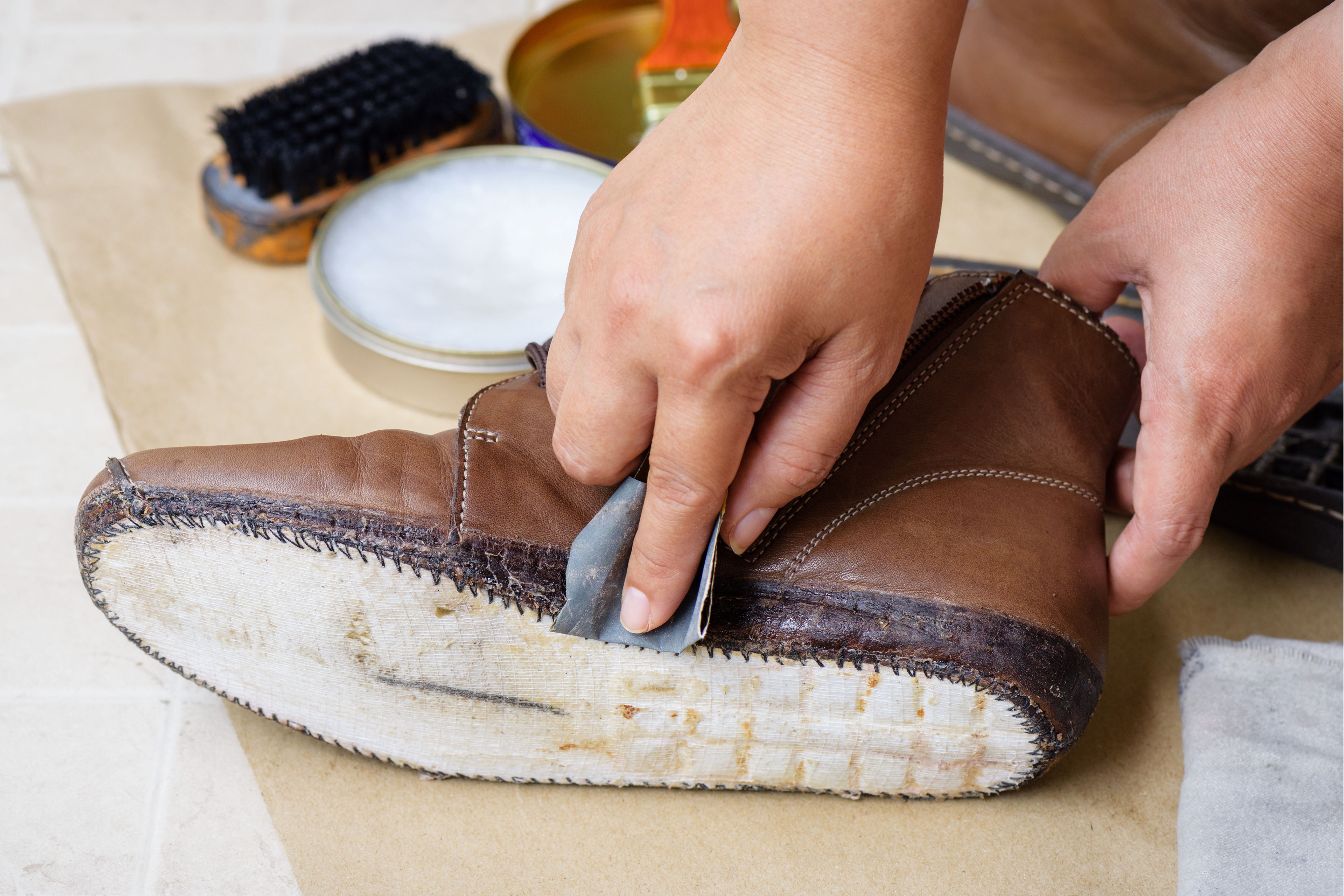 What Goes Into a Resole
All right, so we figured out the average price for resoling your work boots. But what does it mean to resole them? What does this procedure include?
This question bothers most owners of work boots, to be honest. And it's no wonder since they want to know what influences the resole shoe cost. Will they have to pay any extra money if it appears that their footwear requires additional fixing?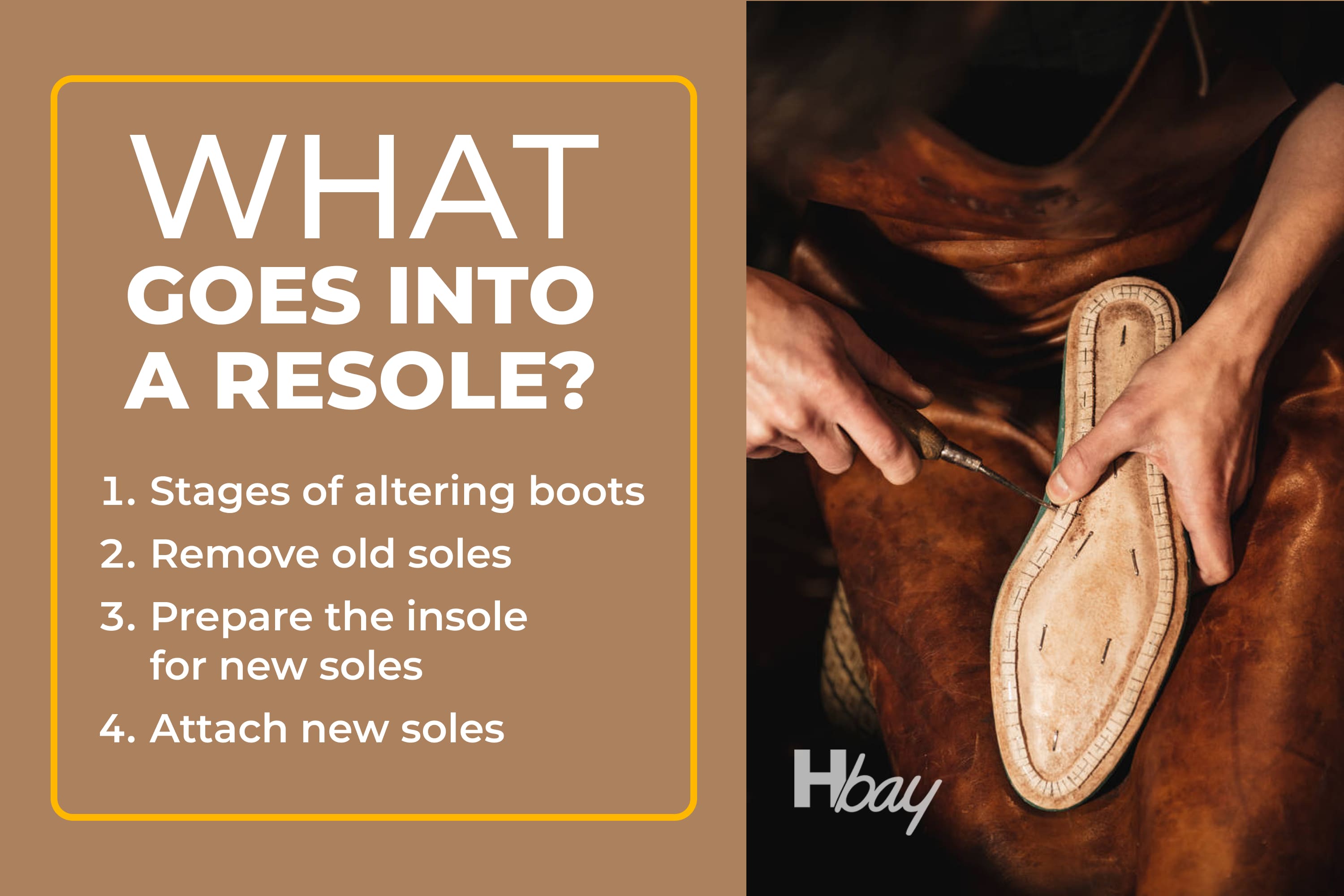 To know that for sure, you need to be aware of what stages the procedure of boots resoling consists of. So in simple words, to resole a boot, a cobbler needs to:
remove old soles
prepare the footbed for receiving new soles
attach new soles
Sounds simple, however, the process of attaching new soles may vary and be of different difficulty levels depending on how your boots were made. We offer you to get familiar with the most common stitching methods to better understand what your boots are going through when being fixed, and to see what influences the final price you pay for the work done.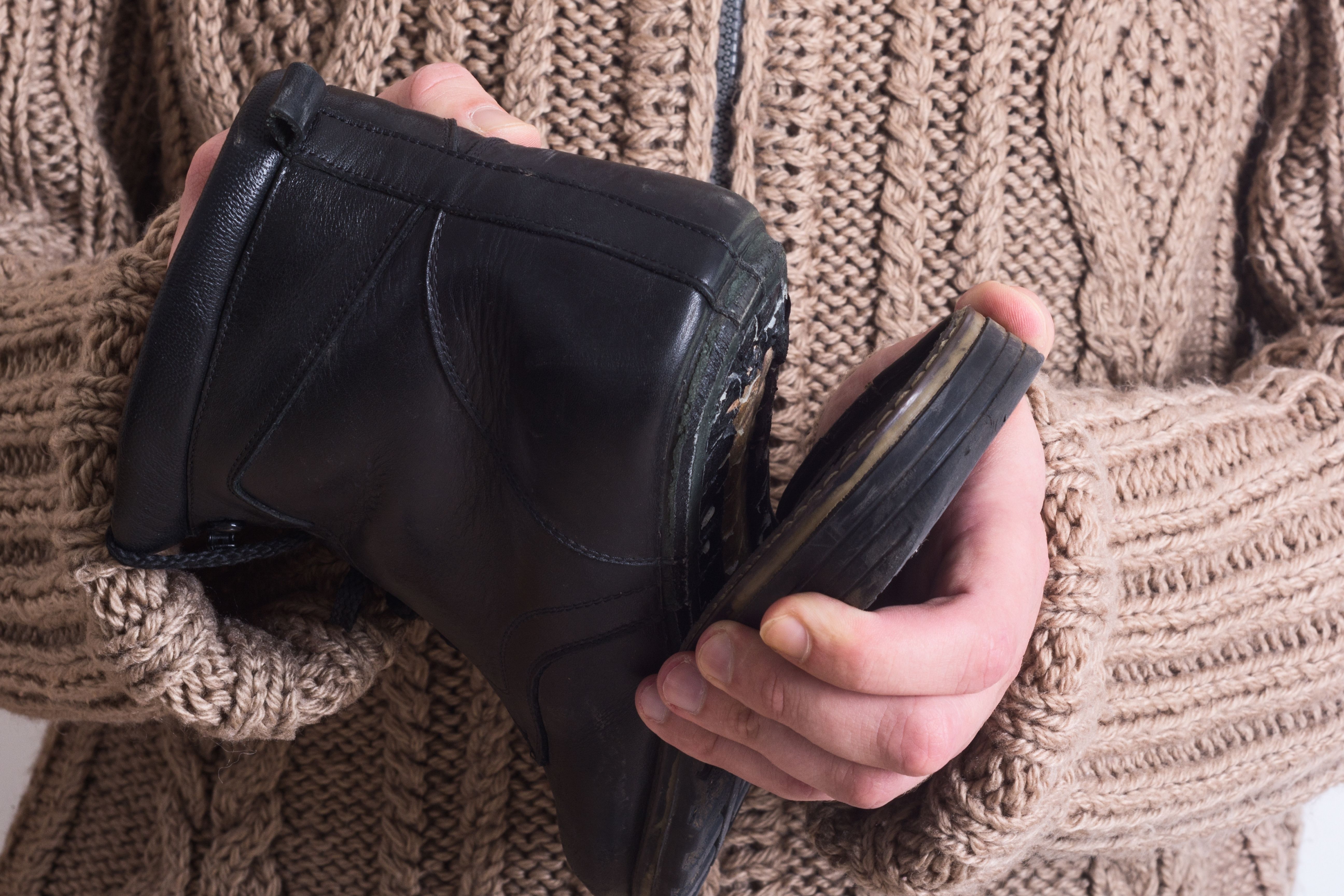 Blake Stitch
This method is the simplest one and usually the cheapest as well. It is normally used for fixing high-end fashion and dress shoes. When a cobbler uses Blake stitches, he stitches the sole, midsole and insole together directly. It is simple and effective, besides, it is fast which is a great advantage if you need your boots to be repaired quickly.
Goodyear Welt
This method requires more work since it uses both stitching and glueing. The outsole is glued and stitched to the midsole through the welt (that's the strip of leather that runs all along the outer edge of a boot), and the midsole to the upper.
The big advantage of this repair method is that it is very widespread which means that most shoe stores will have the equipment needed for using it to repair your work boots. Of course, if they were originally made using this construction method.
Stitchdown Construction
This construction method stitches the upper part of your shoes directly to the midsole and the outsole. It is very time-consuming, especially if a cobbler uses any screws or nails to attach the heel and the outsole to the midsole.
On the other hand, boots that are made or repaired using this construction method are usually most resistant to letting in dirt, moisture, dust, or anything else. For the same reason, stitchdown is used mostly for making work boots.
What Types Of Boots Can Be Resoled?
When we see it is time to repair our work boots, we may ask ourselves whether they can be repaired at all. Especially if we need to fix or replace the soles. The good news is that most of the work boots that have their soles stitched can be resoled!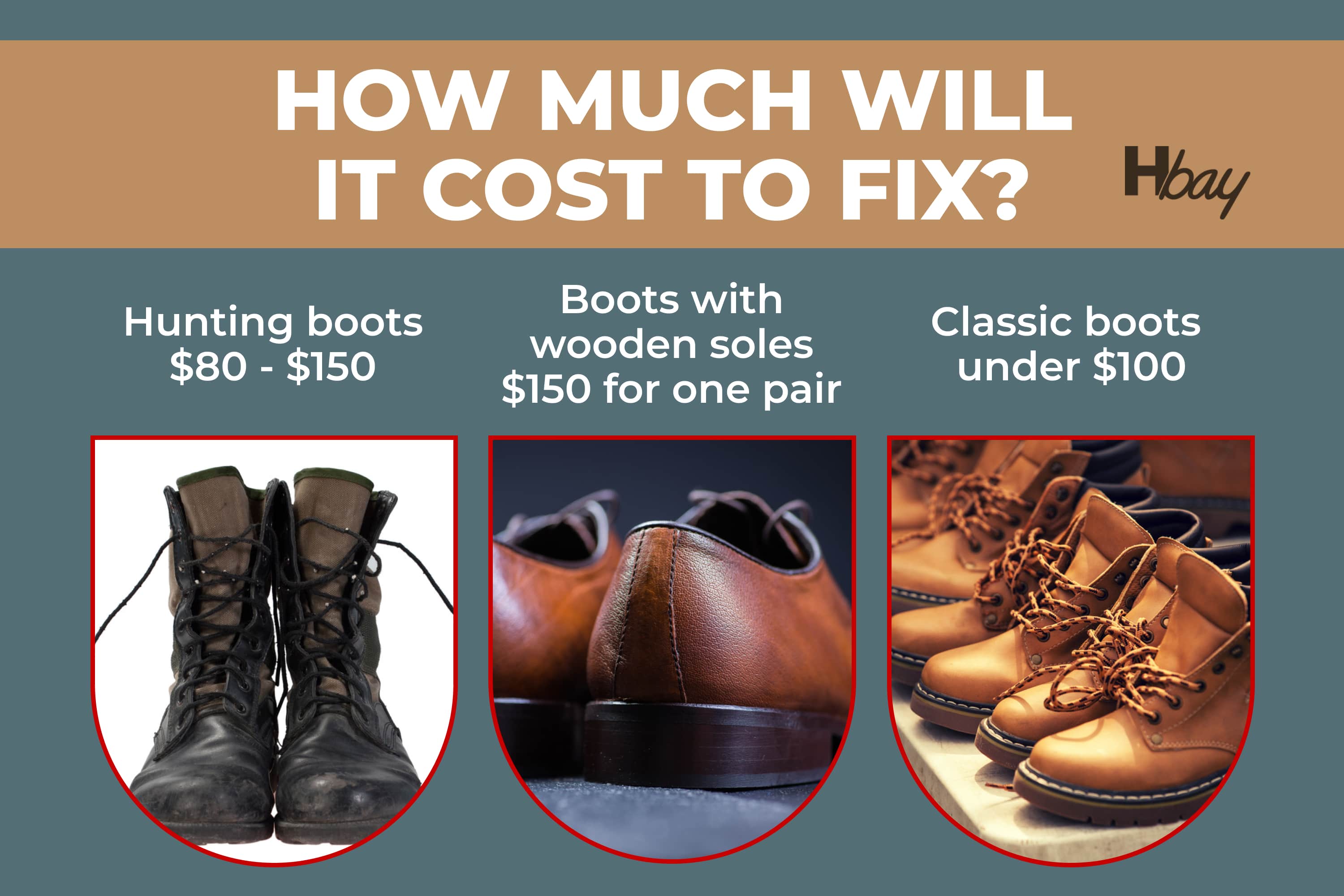 That includes such stitching methods as Goodyear welted, Blake stitch, Stitchdown, and also a Norwegian stitch.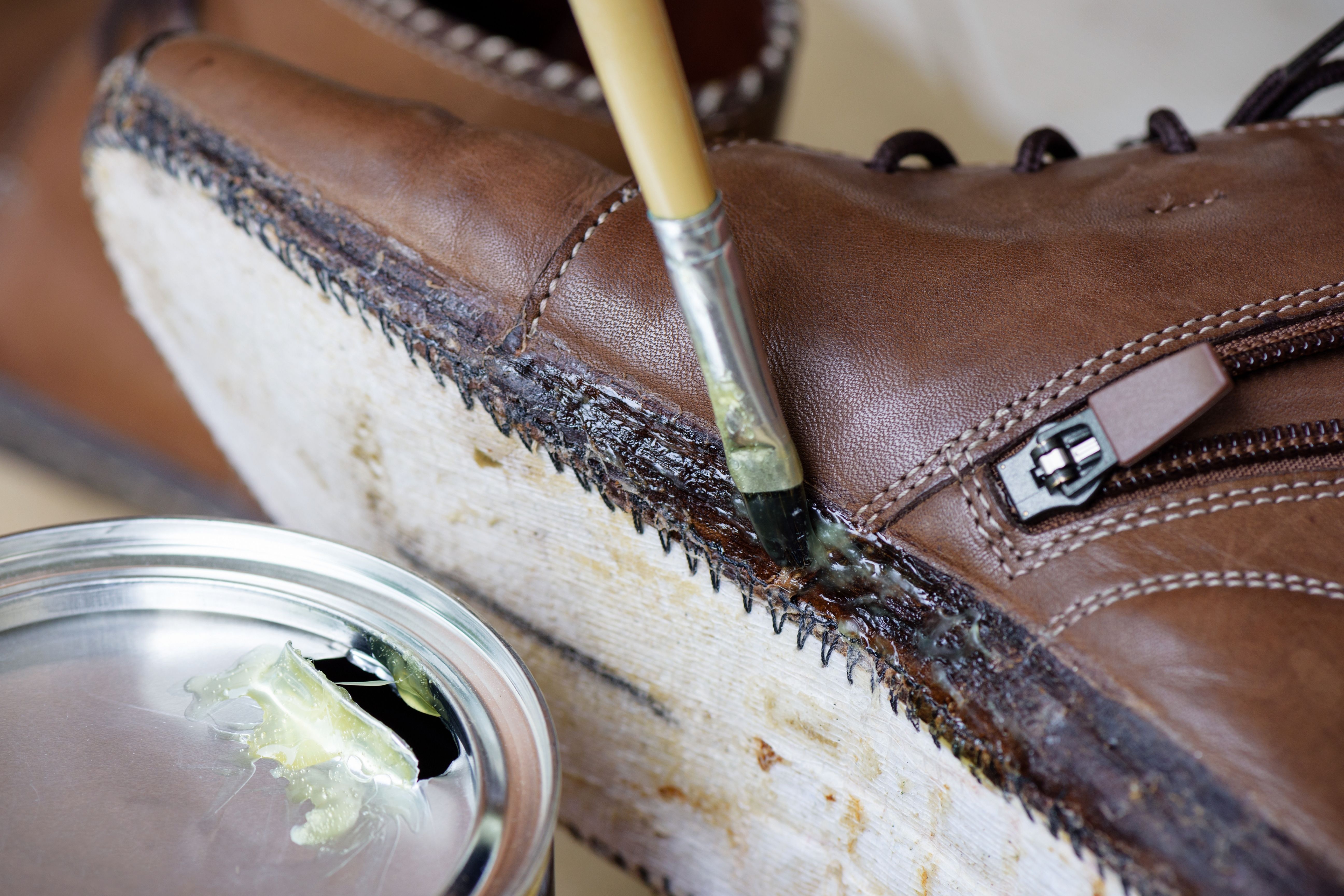 What Types Of Soles Are Not Supposed to Be Resoled?
Nevertheless, there are the types of boots that unfortunately can't be resoled, and you should know them in advance to not waste your time on pointless attempts to fix them.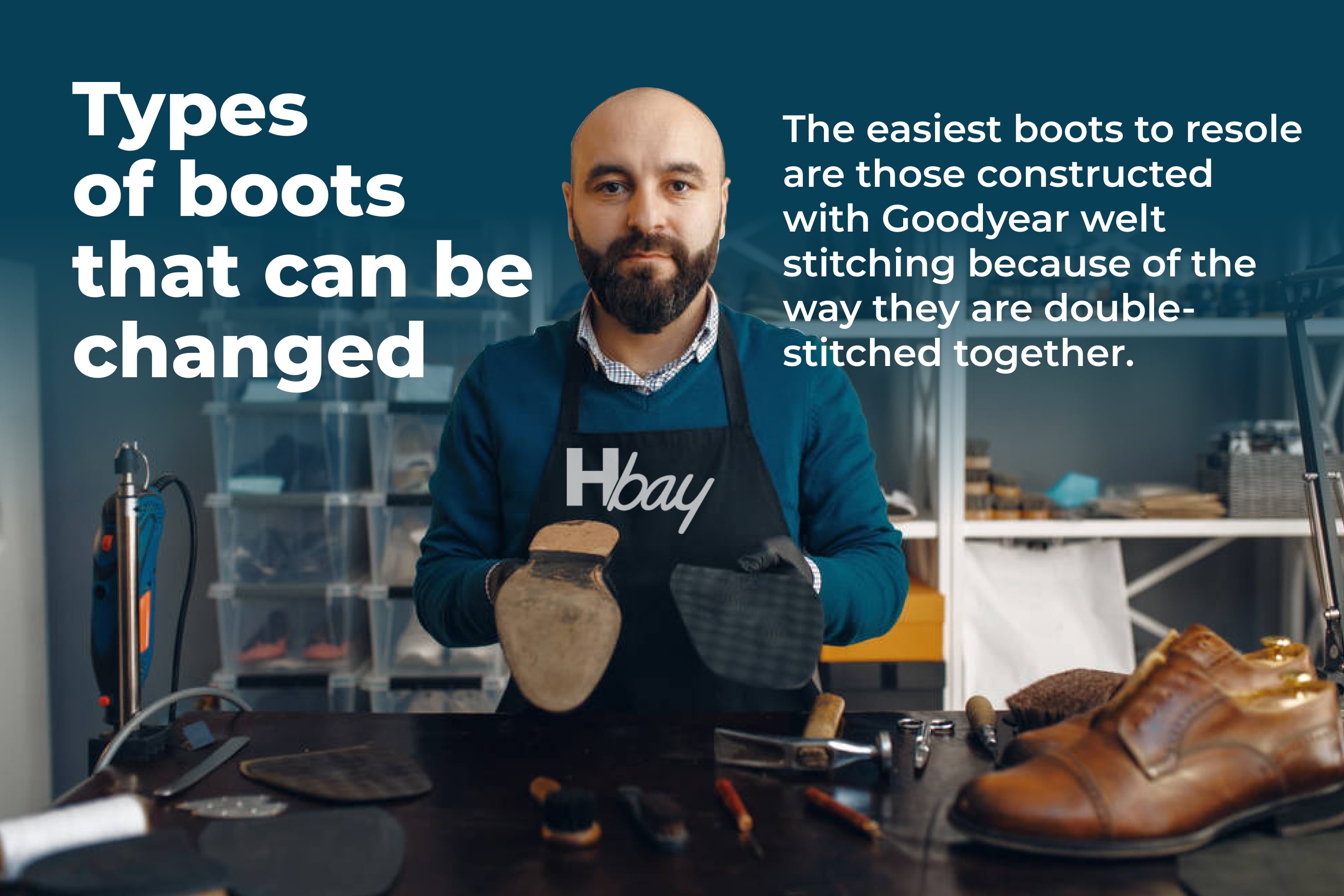 How do you know whether the soles of your work boots can't be replaced? Usually, these are the soles that are glued or cemented to the upper part of the boot. These methods not only make it impossible to change the old soles, they are also often used on rather cheap footwear that doesn't last long.
This is why, if your boots have soles that are glued or cemented, they are not worth resoling anyway.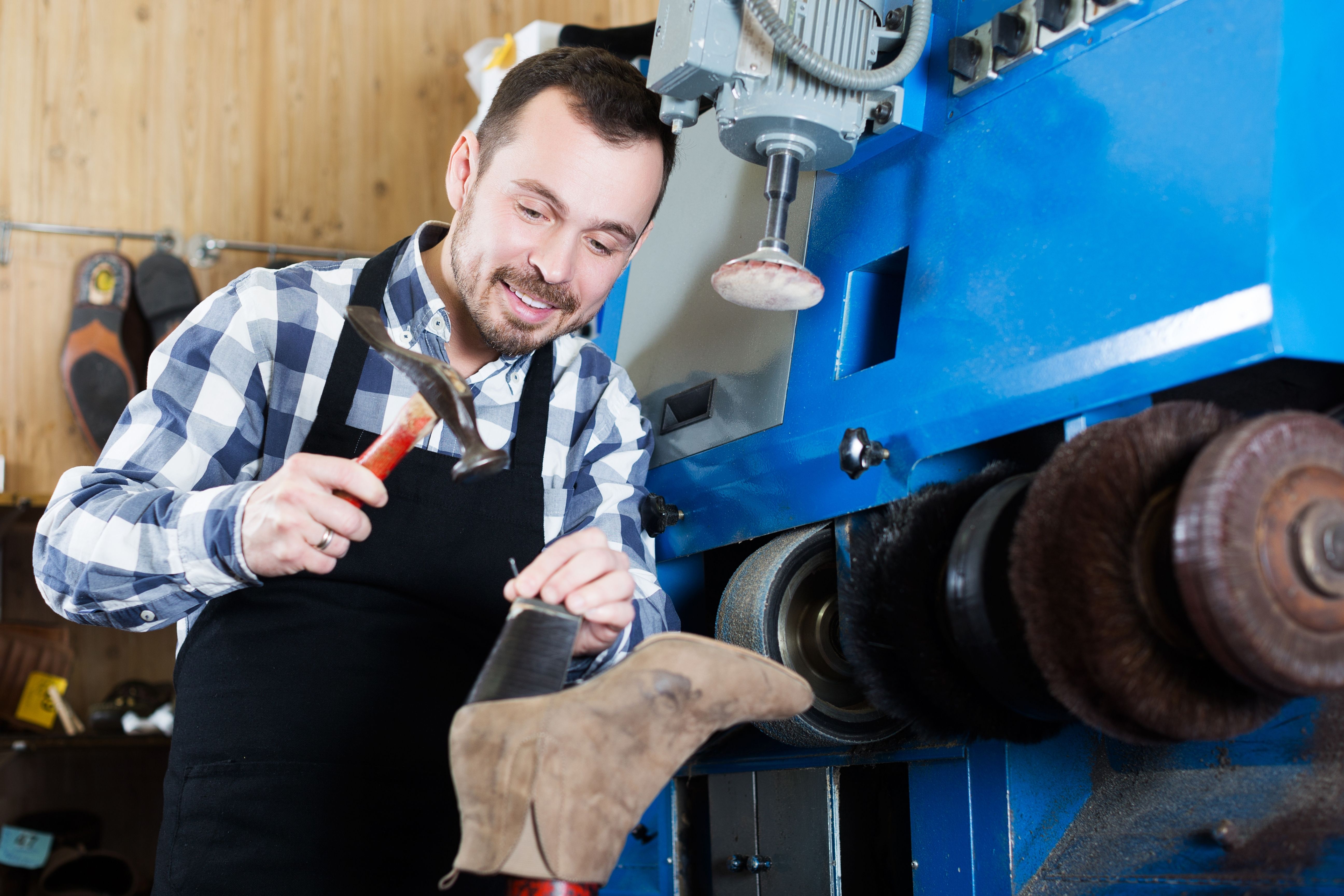 How to Figure Out Whether Your Boots Need to Be Resoled
Most of us will probably start worrying about our boots' soles only when those begin to fall apart! Since we are not professional cobblers, we can't read the earliest signs of soles' damage and thus take any preventive actions.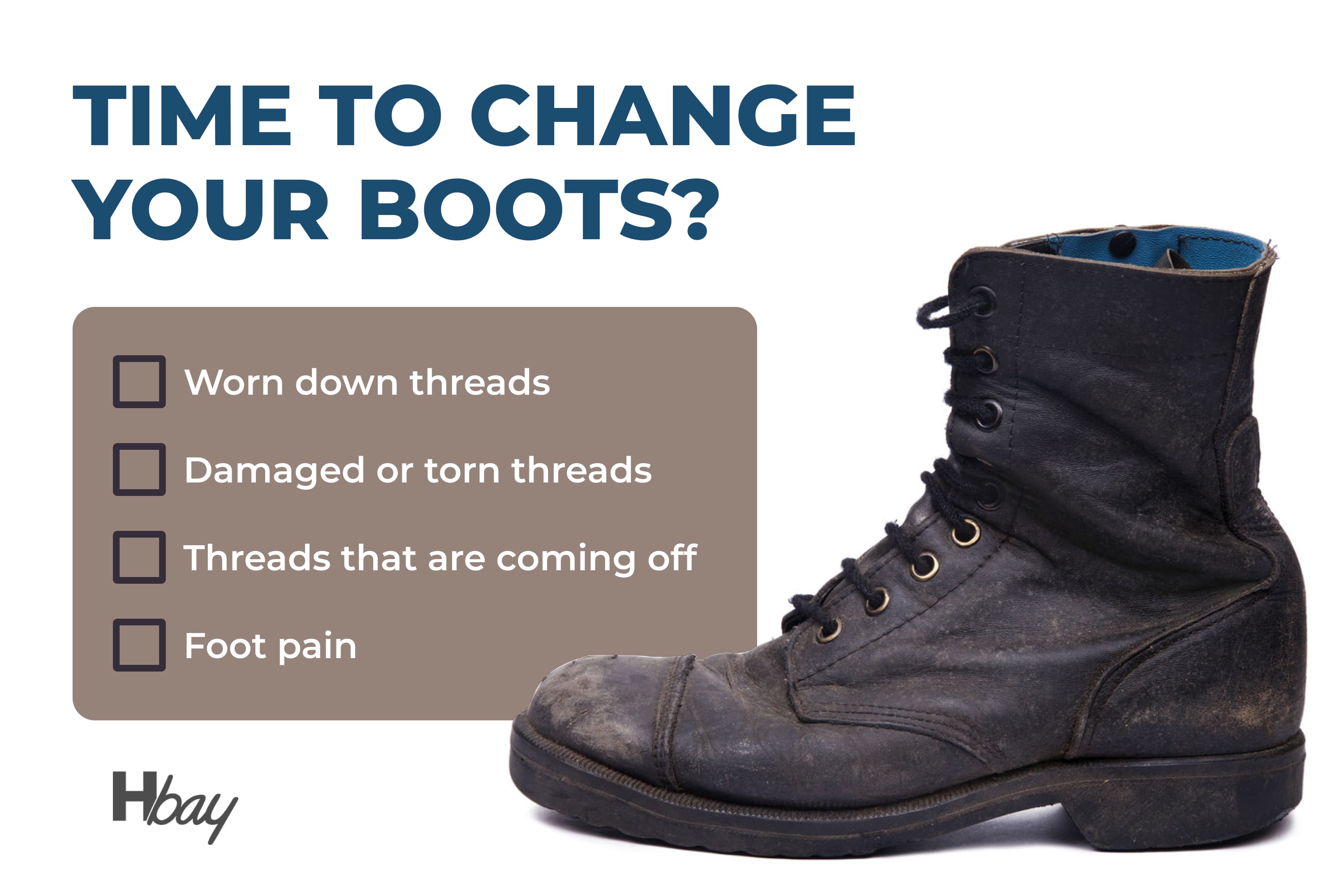 However, it can be easily fixed. Just read carefully the following signs that indicate soles bad state, and next time you will bring your work boots to the cobbler when it is still possible to save them and bring them back to life.
Worn-down treads
Damaged or torn treads
Treads that are coming off
Foot pain
So what is each of these about exactly? Let's start with the worn-down treads. In case you notice that your work boots look smoother than they should be, or if you don't get the same traction as you did before, it might be the sign that the culprit is the worn-down tread. There is nothing to be sorry for since treads are going to wear down with enough use sooner or later even on high-quality boots.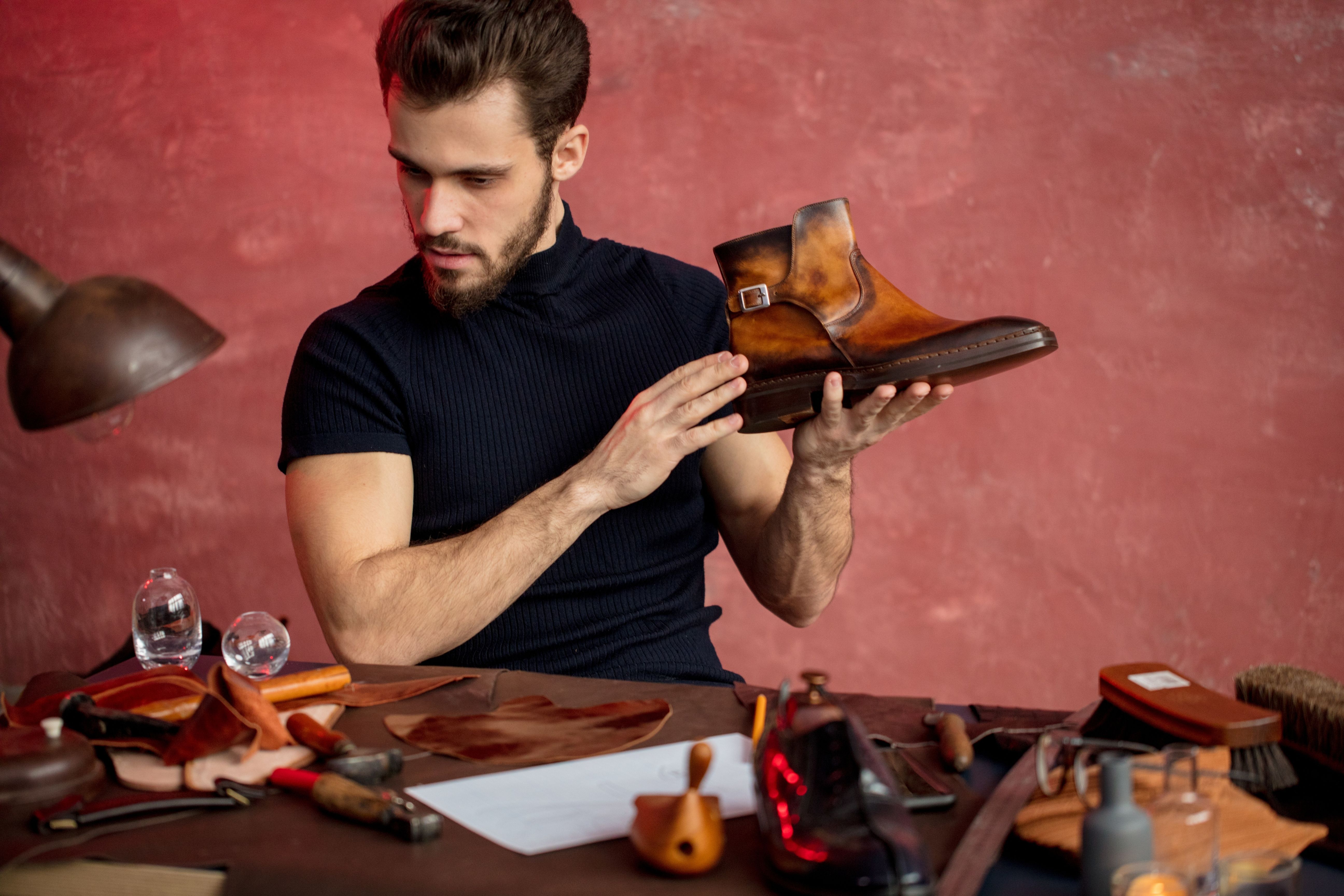 Work boots often go through rather hard conditions of use. And if you accidentally step on a nail or you do a lot of heavy-duty work in them, it is possible that the tread may get punctured out of the sole. In this case, no matter what the extent of the damage is, the best solution will be to resole a boot.
Also, you could often notice that treads tend to come off and separate from the soles on your boots. This is quite normal, especially if your boots are being actively used.
Finally, pain in your feet can also be the alarm sign that the soles of your boots need to be changed. It happens because, after an extended use (for 12-24 months in general), your soles will anyway be worn down in certain areas. That may lead to painful feeling in your feet, especially in the toe pad and heel.
Anyway, no matter the reason and damage, it is always better to bring the boot to the cobbler and have it checked. Like this, you will know for sure what the problem is and how it must be fixed.
We hope that these tips will help you to keep your boots in a good state longer and enjoy wearing them.
Frequently Asked Questions
⭐ How much does it cost to resole dress boots?
It costs less than 100 dollars.
⭐ How much will it cost to resole boots to wood soles?
It may cost around 150 dollars per one pair.
⭐ How much will it cost to resole hunting boots?
The price will be from 80 to 150 dollars.