However, when you decide to power wash the surface that is going to be painted afterward, you may wonder how much time it is best to wait until it is suitable for paint application.
In this article, you will find the answer to this question, and not only to it! We are also going to tell you what factors may influence the surface's drying time after you pressure wash it. In addition, you will learn about the possible problems and complications that you might face during the pressure washing process.
Finally, we will tell you why this way of cleaning is considered one of the best.
How Long After Pressure Washing to Paint?
In fact, there is no direct and clear answer to this question. See, when you decide to use a pressure washer to clean your surface (which is most often a house's siding) prior to paint application, you will anyway have to take a few factors into consideration.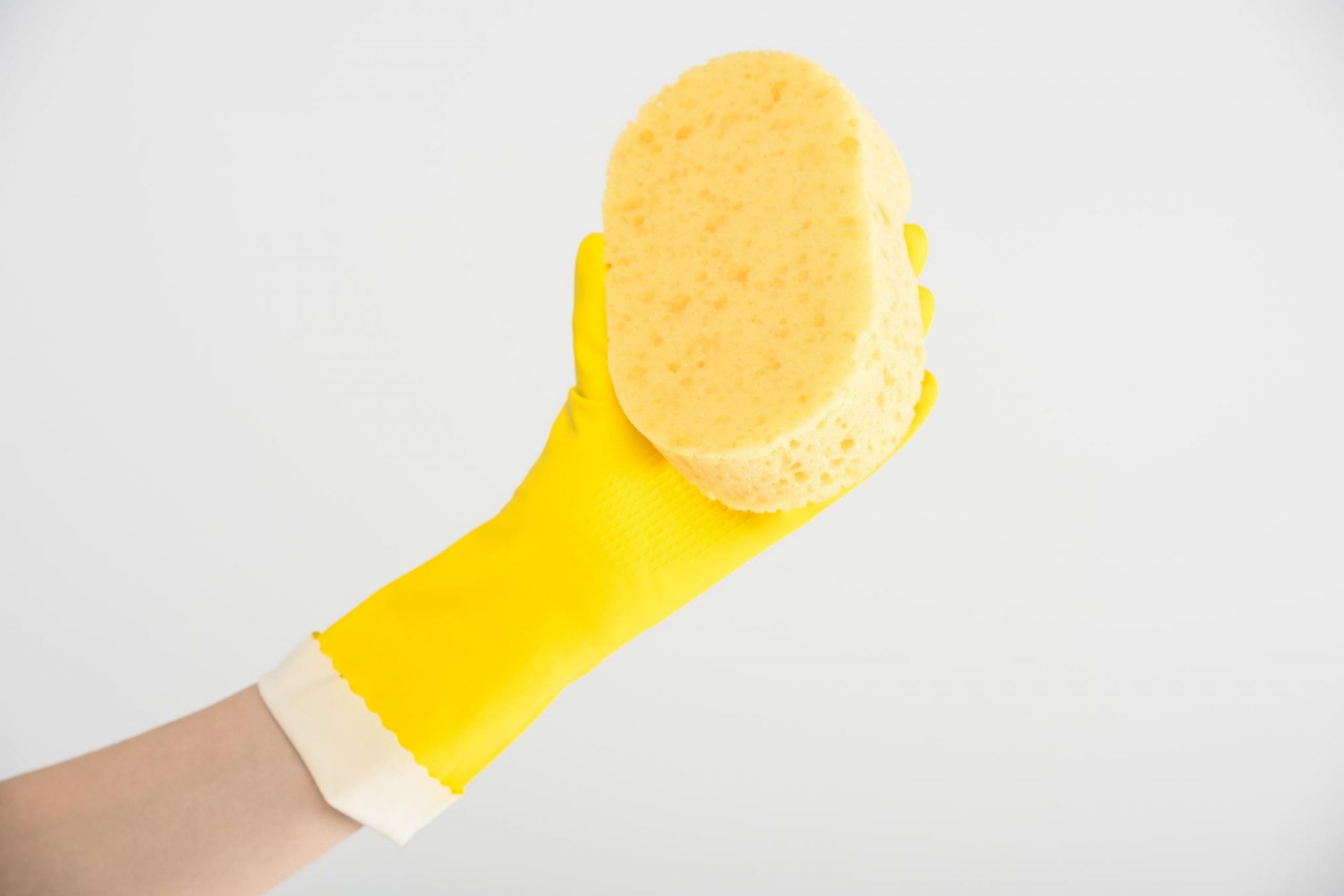 Those factors will determine how much time you might need for the surface to dry sufficiently enough to let it be painted.
So, there are several elements that influence how long to wait to paint after pressure washing. Below, you can find the three that are considered the most apparent:
Moisture In The Siding
Before you can apply paint to the walls, you need to make sure that they are not moist. In an ideal scenario, you would want to wait for three to four days before you start the outside painting job. This time is enough to allow porous materials like wood, brick, and other materials to dry completely.
What can happen if you start applying paint to the walls that are still damp?
Painting on still damp surfaces is never a good idea since it can ruin your entire paint job. If the wood or other material beneath the siding gets soaked, for example, the paint may begin to bubble. In addition, moisture escapes from the wood when the siding is heated, resulting in noticeable flaws.
Weather
This factor is pretty much close to the previous one. See, when it is raining outside, you surely don't want to start any paint job! And this is something obvious since the rain and the moisture in the air that it produces will not allow the paint to adhere to the surface well enough.
How Soon Can You Paint After Pressure Washing in Prescott Arizona?
Moreover, rainy or foggy weather will make the siding soaked with excess moisture! As you can guess, this will also not make your painting project simpler.
The duration between cleaning and applying paint might be affected by humidity and low temperatures. These circumstances add moisture to the air, meaning it might take longer for any surfaces to dry. If you try pressure washing under these conditions, you will only get terrible results.
Paint
It is also very important to choose the type of paint you are going to use for your painting project.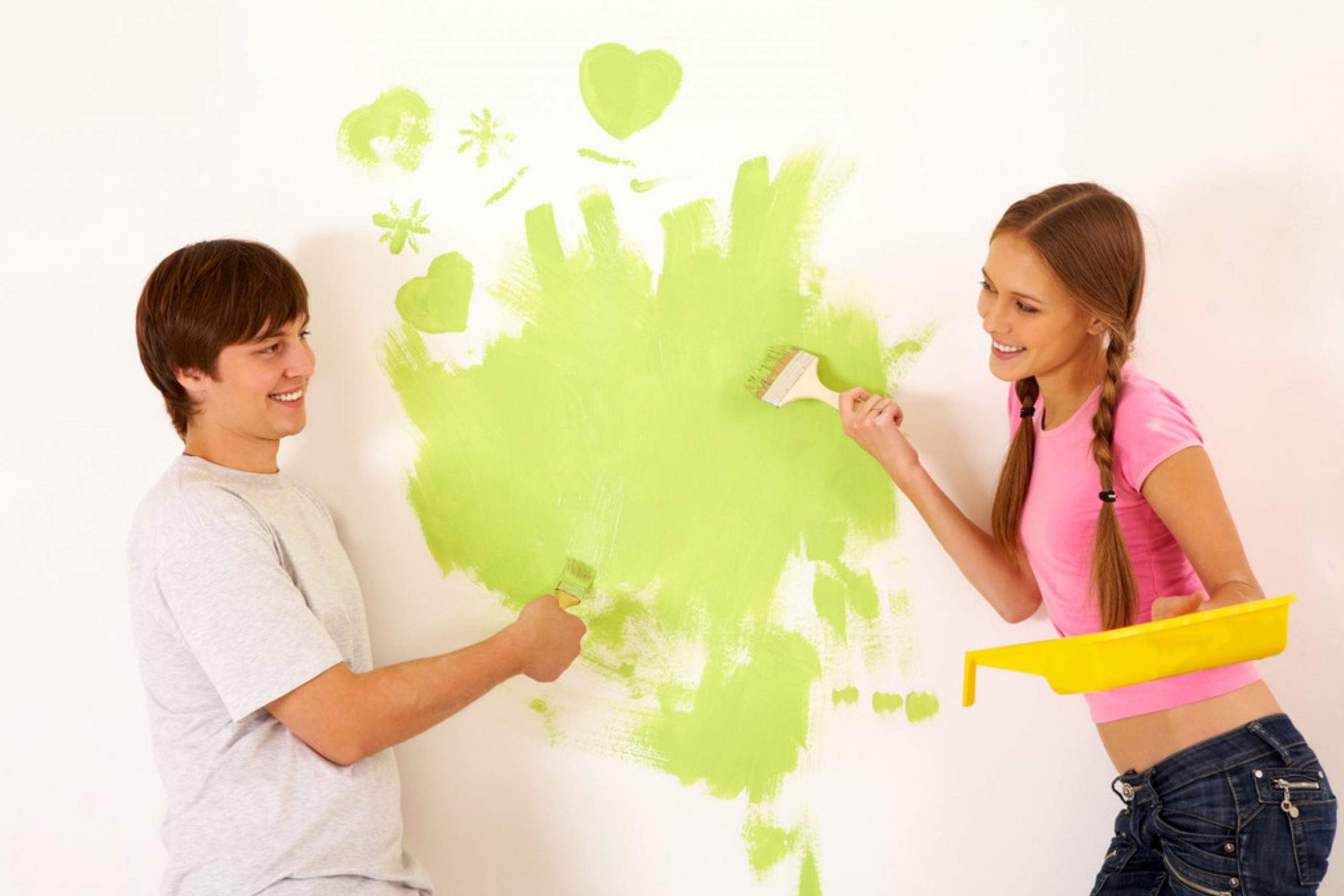 For example, if you pressure wash on a bright, rain-free day, you should be able to start painting with latex-based paint within 24 hours.
However, if you decide to make use of oil-based paints, you will need to wait longer between pressure cleaning and painting. This is important because oil-based paints must be applied to dry surfaces only.
Like this, now you know that there is no single answer to the question "How much time do I have to wait between pressure washing and paint application?".
The time gap you will need to wait typically depends on several factors, and in this section, we havve told you more about each of them.
With their help, you will now be able to decide when it would be better for you to start applying paint to your facade (or any other surface) that has been pressure washed to get the best results.
What Are The Benefits Of Pressure Washing Before Painting?
Pressure washing is a quick and easy way to clean your facade, as well as other surfaces like sidewalks, driveways, patios, etc.
No wonder quite many homeowners choose this option when they need to deal with an especially dirty surface! And indeed, except for taking little time, pressure washing has a few more benefits that you might find useful to learn about.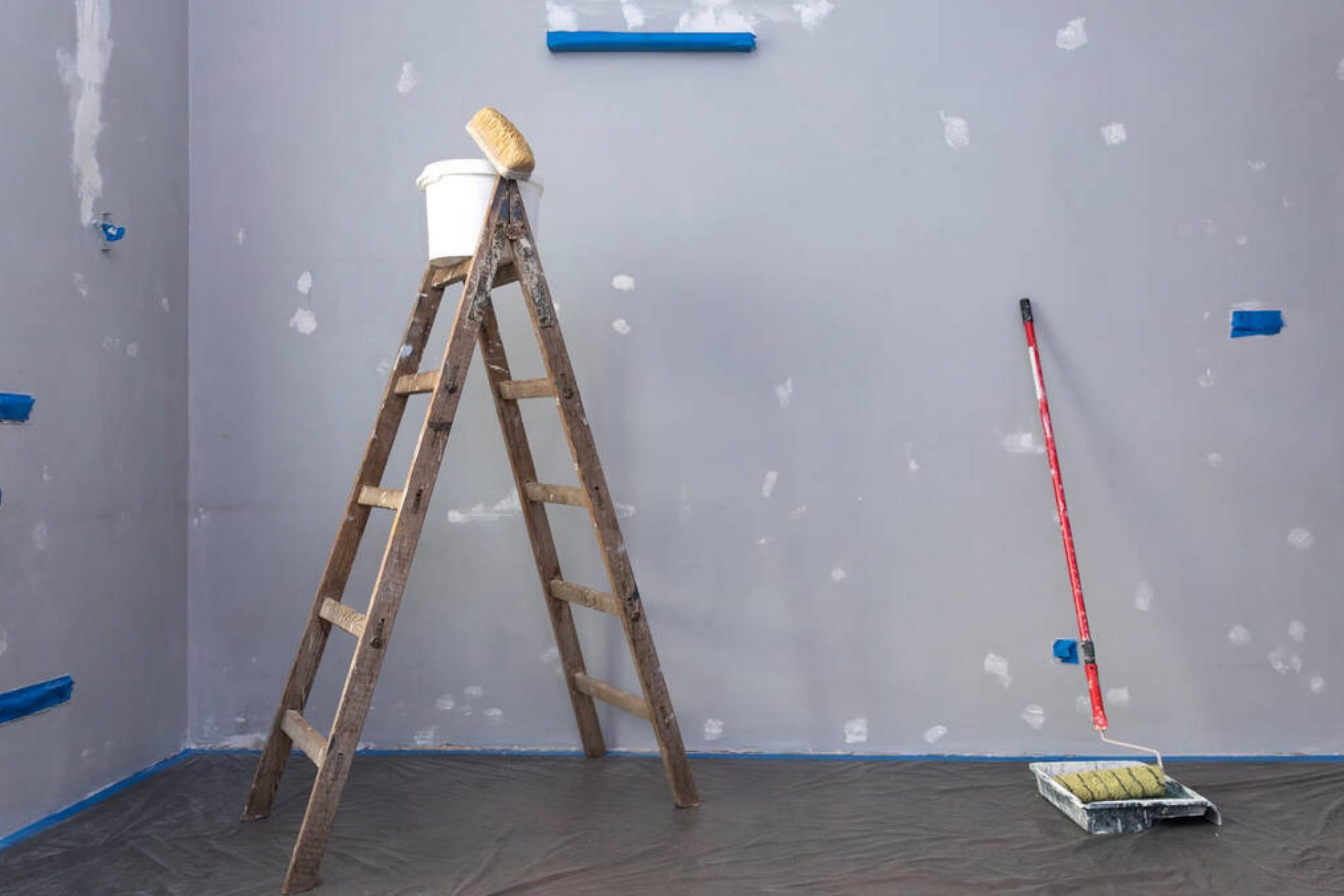 It Can Deal With Most Kinds Of Dirt
Pressure washing is a truly universal cleaning method! It can not only eliminate the filth and grime that has accumulated on your siding but also remove peeling and loose paint that would otherwise have to be scraped off. In addition, some pressure washers come with a detergent port and a low-pressure option.
This feature allows you to treat mold while washing your siding or another surface, thus preventing it from returning after you apply paint!
It Suits Most Siding Types
Another great feature that pressure washers have is that they can be used on the majority of siding types.
Unless the home has a lead-based paint layer, most siding types can be pressure-washed without any doubt.
But if your house does have a lead-based paint layer, in such a situation, you may want the services of a lead paint removal contractor before you can pressure wash it.
It Uses Safe Cleaning Products
For pressure washing the outside of a property, water, bleach, and trisodium phosphate are most commonly used as the most popular and effective cleaning substances.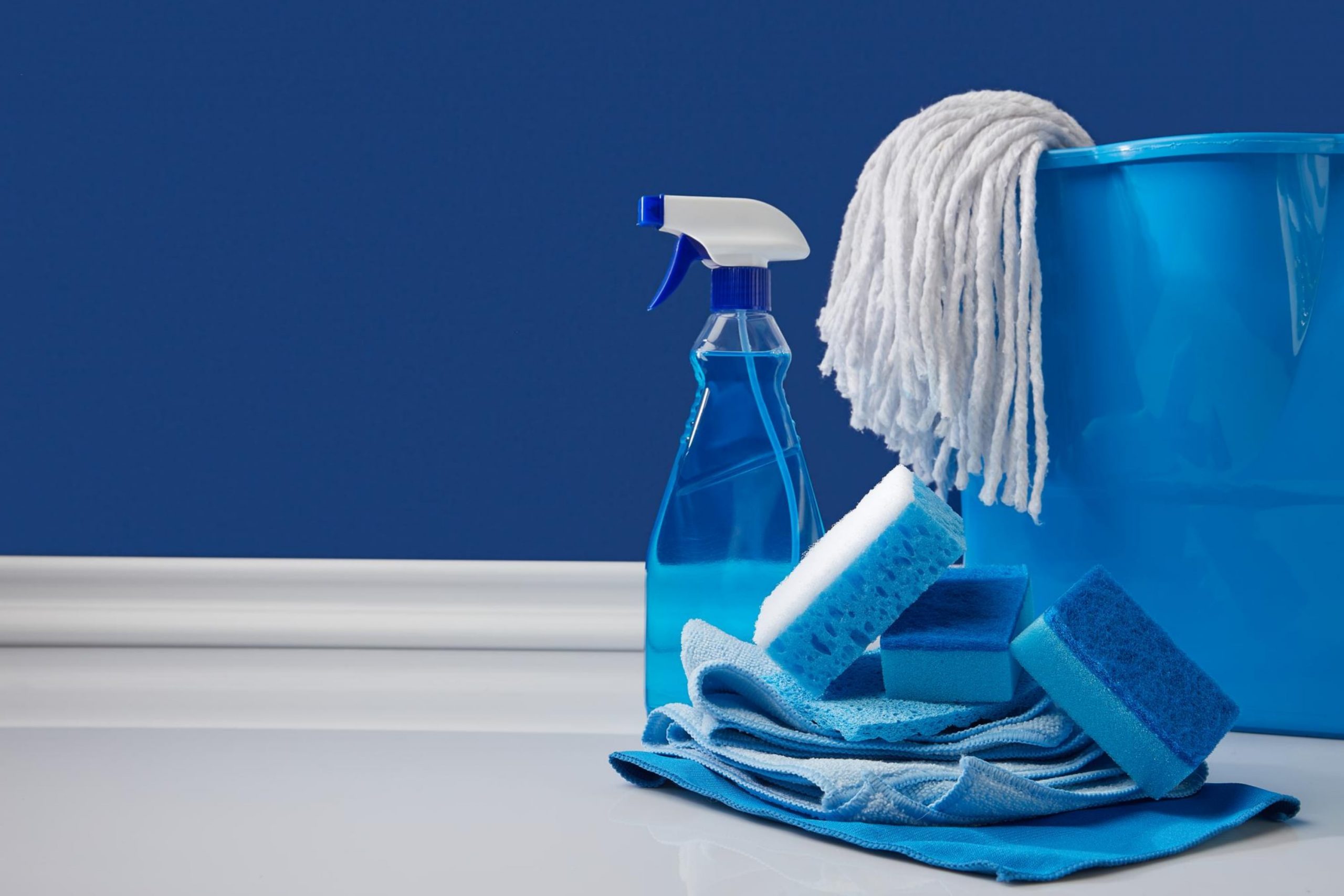 Other specialized chemicals are available as well, but for most cleaning tasks that require pressure washing, those listed above will be enough.
In addition, many of the chemicals are organic, ensuring that plants, lawns, flowers, and landscaping are not harmed.
So if you have been hesitating about whether you should try using a pressure washer on your property or not, now you have several good reasons why you should! This is an efficient and quick cleaning method that will get your facade or driveway perfectly clean without causing any harm to your lawns and your health.
What Are Problems That May Occur While Pressure Washing?
Even though pressure washing is such a great option for cleaning your property, it does have a few downsides that you should also be aware of! Otherwise, if you are not aware of them, you might cause damage to your house unintentionally.
Both wood and composite decks can be damaged by pressure washer cleaning
Pressure washing the deck makes sense if the structure hasn't been cleaned for years. On the other hand, pressure washing can be avoided if the homeowner maintains a regular cleaning schedule
Wooden surfaces like decks should be cleaned with dish soap or laundry detergent every two weeks after removing all the furniture. They should next be cleaned using a hose, soap, and a bristle brush
When cleaning wood, make sure you are not scrubbing too hard, or the surface may be damaged
If you use the lowest feasible pressure setting (400 to 1000 psi is advised) on the wood, the moisture will not penetrate it and readily evaporate
For gentle cleaning, electric pressure washers are the ideal solution
How To Paint A House. The 4 Step Process To Painting Your Home.
So, as you can see now, using a pressure washer requires some knowledge about this cleaning method and the cleaning appliance as well.
Since pressure washers clean with the use of a strong stream of water that is going out of the nozzle under the strong pressure, it is important that you make sure the stream will not damage the surface you are cleaning!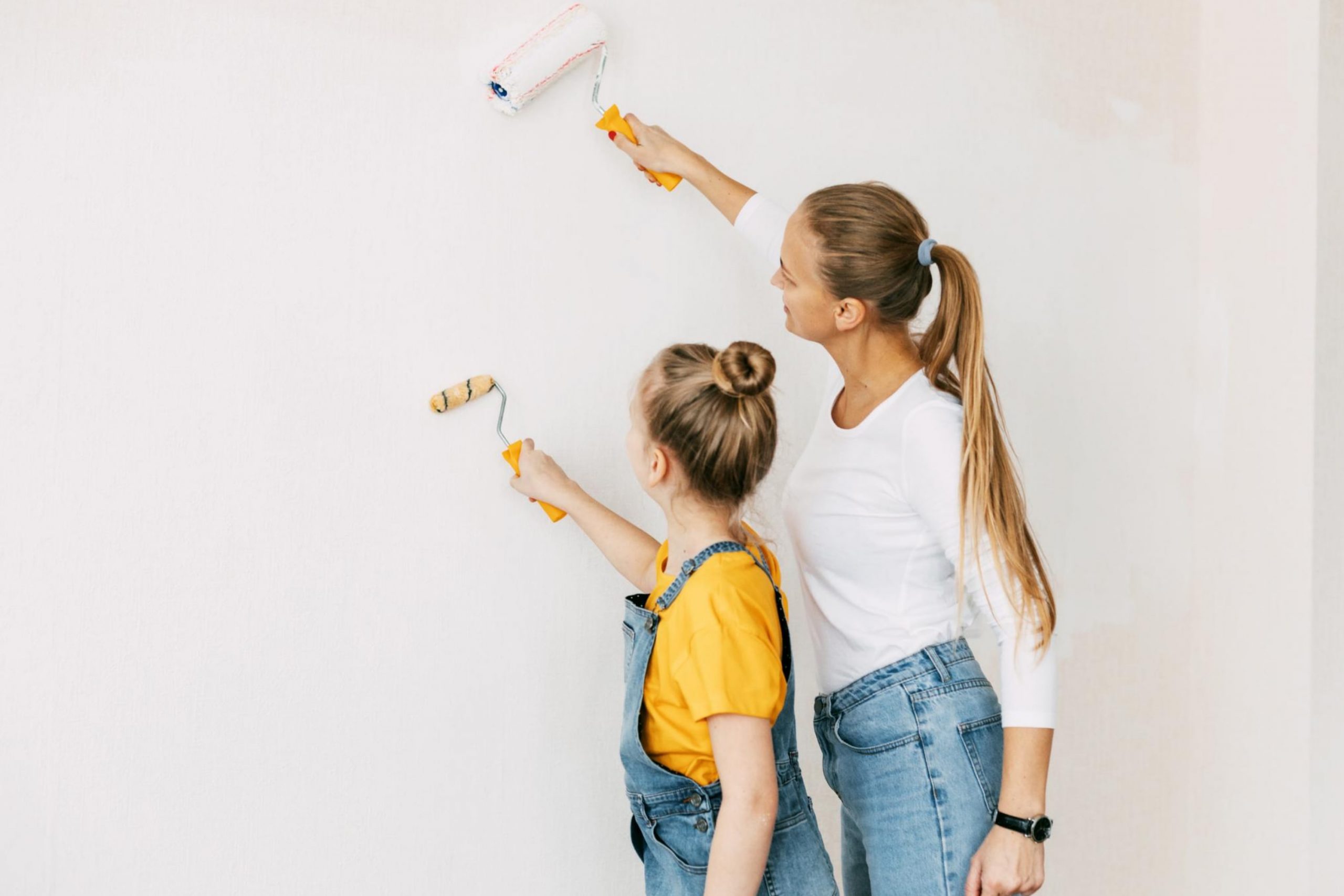 What Are Useful Tips Before And After Pressure Washing?
To make your pressure washer cleaning routine and further paint application even more efficient and easier for you, we suggest you learn a bit more about this way of cleaning. Here are some more helpful life hacks and tips to keep in mind:
First, make sure the surface you are painting is dry by following the suggested average drying time, or better yet, by exceeding it
Before painting, the unfinished wood must be primed. The primer aids in the smoothing out of the wooden surface and sealing and preventing the wood from absorbing the paint
Please remember to use a power washer carefully, as the water jets can easily further damage wood or vinyl siding which may already be in questionable shape
Pressure washing can be used on aluminum, wood, vinyl siding, and masonry
It is not recommended to use pressure washing for moisture-vulnerable hardboard siding, which is very hard to fix if it's accidentally gouged
When estimating the drying time, keep the weather in mind. Of course, pressure washing before painting is best done when the weather is sunny
When it's raining, avoid pressure washing
Wipe away any extra moisture on the surface using a squeegee to speed up the drying process
Attach the wide-angle nozzle to your pressure washer gun while pressure cleaning the deck. The wide-angle nozzle uniformly distributes the water, ensuring that it has enough force to clean but not harm the surface
Save time, money, and effort by renting a power washer that puts out 2,000 pounds per square inch and plan on keeping it overnight, just in case
Pair a six-foot extension wand with the right nozzle, usually a 15- or 20-degree model. A zero-degree should be avoided unless you're an experienced professional
Don't drive water directly into visible cracks or gaps in the siding
With the help of these life hacks, you will be able to both keep your surface clean and well-prepared for the upcoming paint application. And also, you will avoid any damage that otherwise could be caused by the wrong use of a pressure washer.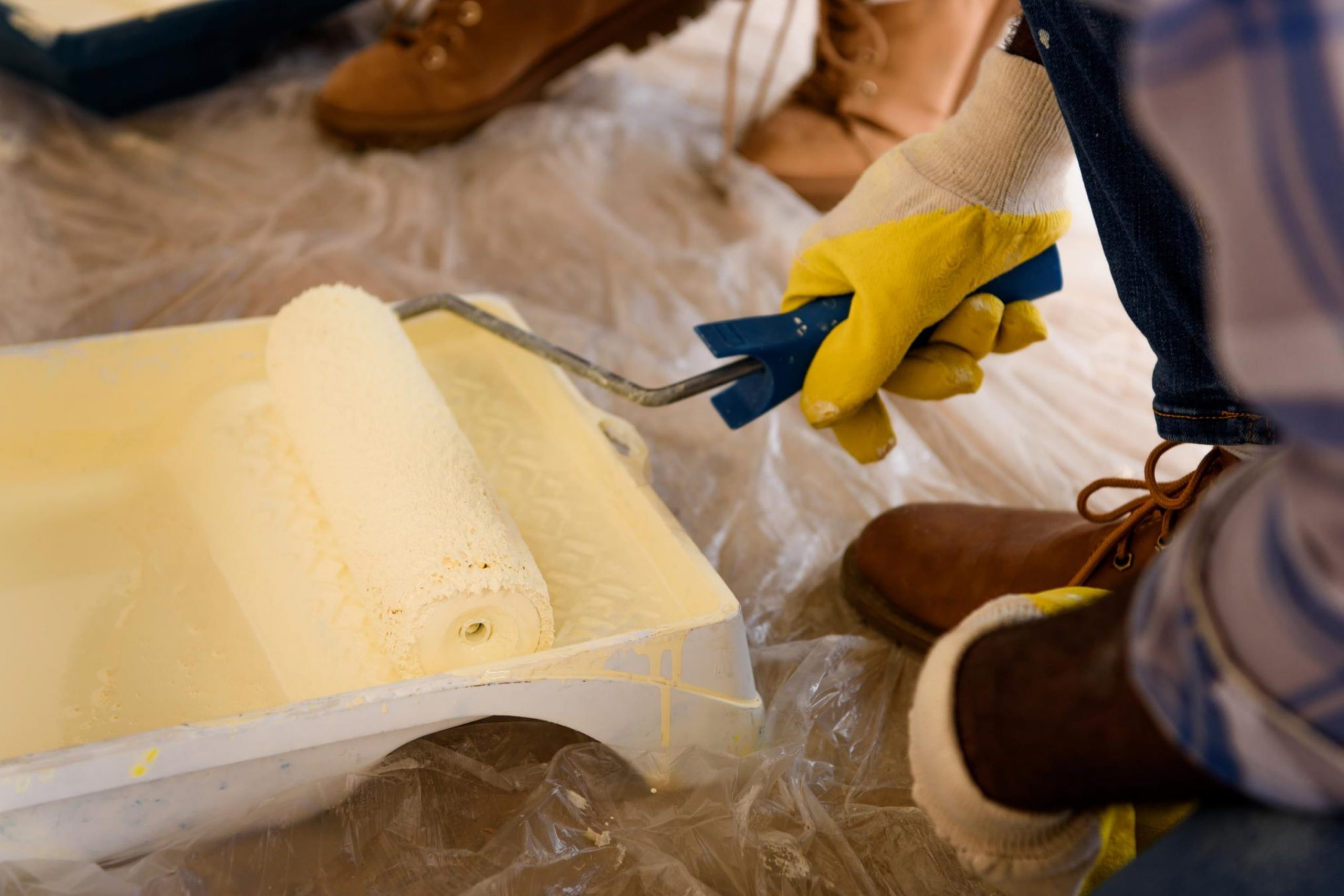 Things And Surfaces That Are Not Recommended to Be Pressure Washed
If you have any doubts about what can or can't be cleaned with a power washer, here is a hint for you: you should never use power washing on the following surfaces and objects:
Windows
Electric meters, or anything electrical for that matter
Asphalt shingles
Gutters
Downspouts
Structures with old brick or crumbling mortar
Motor vehicles
Stained or fragile surfaces
Light fixtures
Should you pressure wash them, you can cause serious damage to the object! So better opt for a gentler and safer cleaning method instead.
So, now you know how much time you need to wait after you pressure wash anything and before the paint can be applied to that surface or object. And in addition, we have told you a lot more about pressure washing as a cleaning method, as well as about its benefits and drawbacks.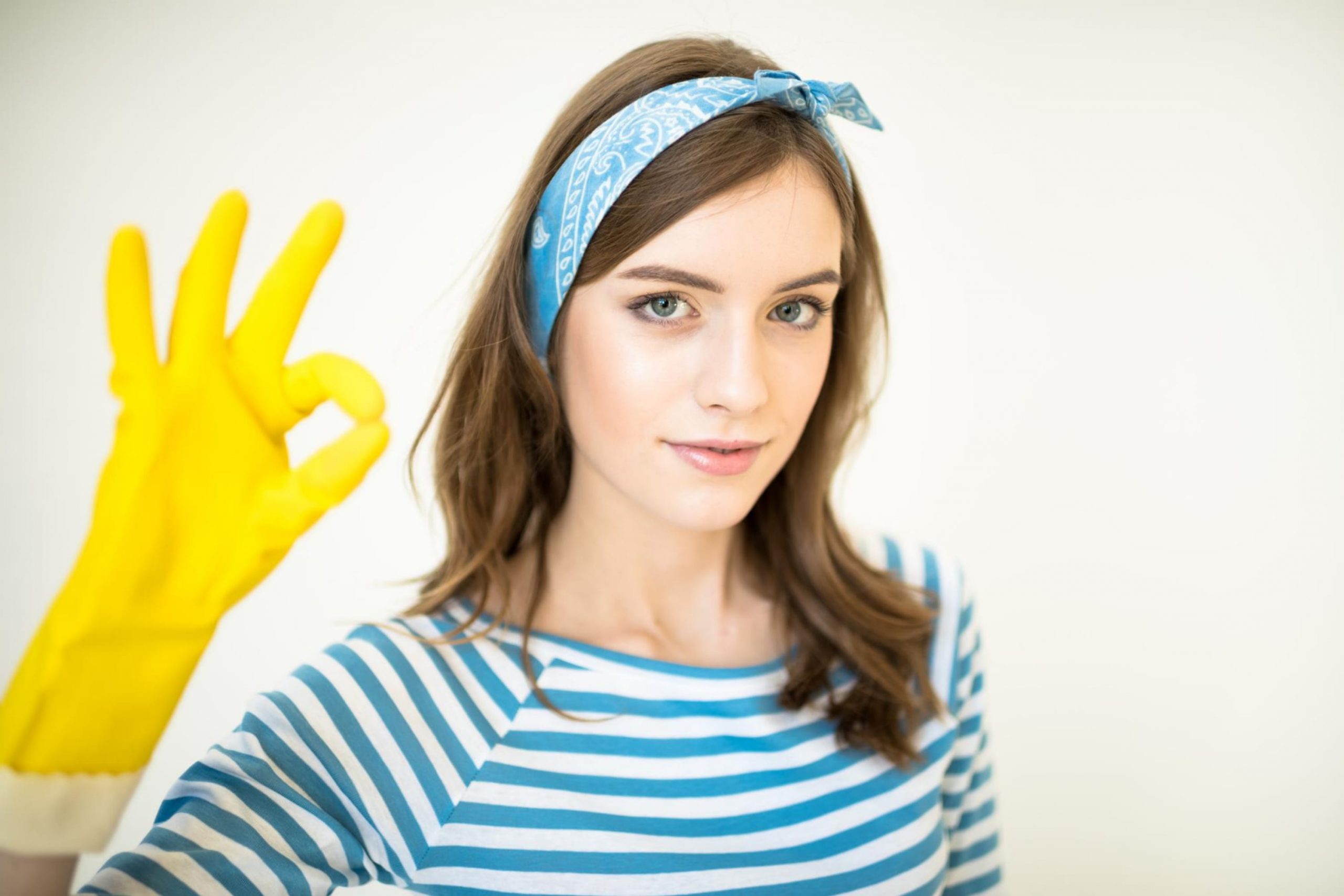 You even know now what should never be pressure washed! With all that in mind, you will be able to clean your property thoroughly and quickly and get it ready for the upcoming painting process.
Frequently Asked Questions
⭐How much time does it take to pressure wash a facade?
It can take 30 minutes to 3 hours or more to pressure wash a house, depending, of course, on how large the house is. A 2,500-square-foot one-story home might take around an hour, for example.
⭐What's the price for hiring a pressure washing service?
Pressure washing typically costs between $60 to $100 an hour. For example, a 1,200 square foot home takes about six hours to pressure wash and costs between $360 to $600.
⭐How long does it take to pressure wash 1000 square feet?
Typically, it takes at least two hours to pressure wash an entire house with more than 1,000 square feet. Most jobs average between two and four hours.