Every owner of a new house is excited to make the renovation.
Whether you hire a professional or are going to do it yourself, the process of repairs will take some time before you can finally move to your new place.
One of the most important things in the renovation process is house painting.
You choose colors and shade palettes, create designs and give your apartment a unique atmosphere by giving it a beautiful color.
But how long does it take to paint a house?
This question can be answered only considering several essential factors when renovating a house.
We will cover them below to help you understand how long does it take to paint a house exterior by yourself.
How Long Does it Take to Paint a House Interior
Many people don't acknowledge some facts about painting the house interior.
For example, if a whole house should be processed and you're the only one who's going to do it, it can take months.
But if you hire a professional team, you'll be ready in a week or two.
Painting one room takes a day or two depending on materials and design complexity.
When painting a house inside, you should take into account:
Size of the house (stores, rooms);
Whether the surfaces are prepared;
Type of paint to be used and layers.
Let's talk more detailed about the paint types to process the house.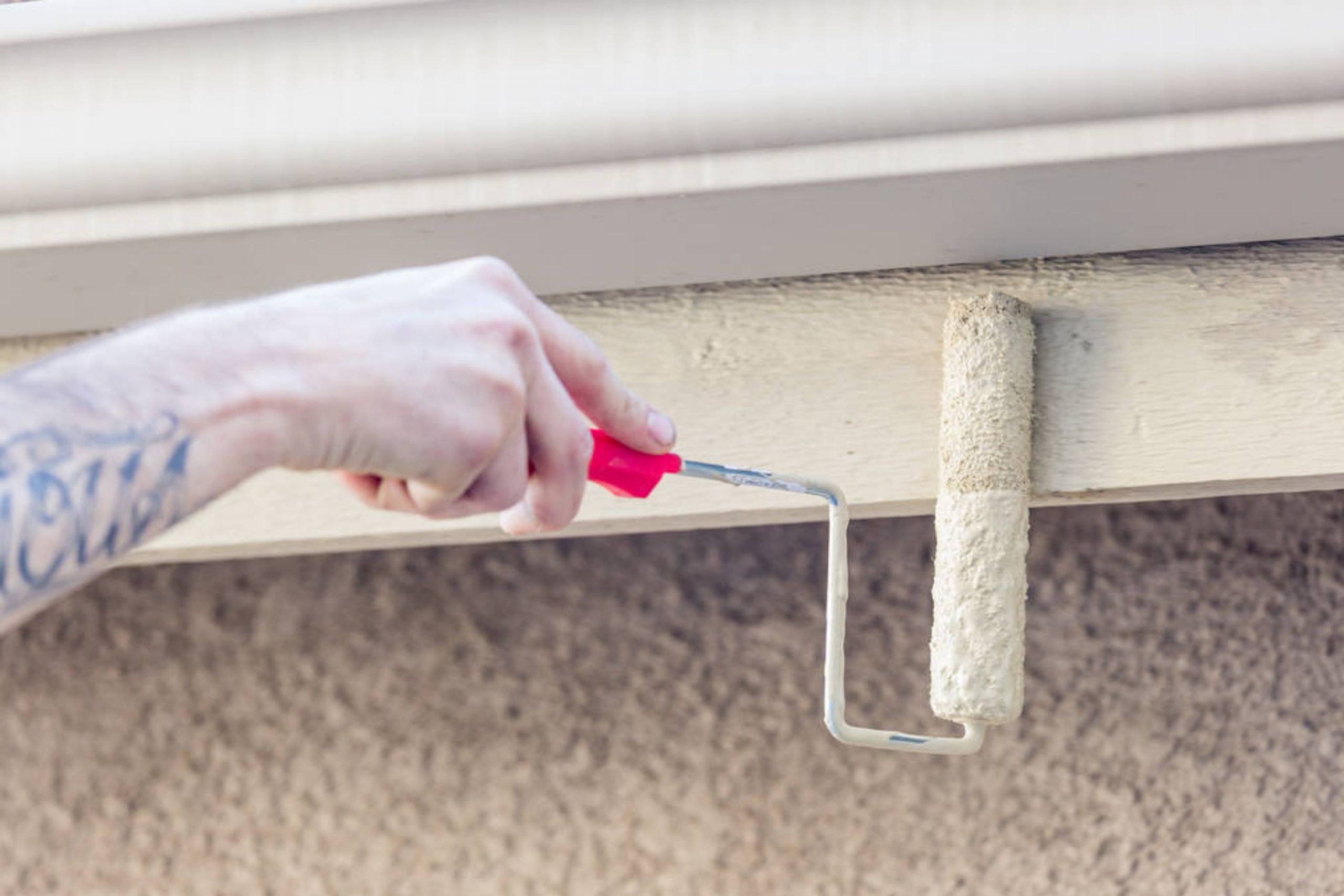 Water based paints
Before deciding on the choice of paint for interior decoration, you need to understand in which particular room it will be used.
So, for kitchens and rooms where there is a high level of humidity, it is better to choose those paints that have excellent resistance to moisture.
This group will include several options:
Water based paints are powder formulations that are diluted with water. They have a fairly affordable price, have no smell and dry very quickly. However, such compositions do not tolerate moisture very well. As a rule, water-based paints are almost always presented in light pastel shades.
Water-dispersion paints are extremely resistant to moisture. To wash off such paint, you will need a special solvent.
Acrylic paints with a wide variety of colors. They do not tolerate moisture, therefore it is strongly not recommended to use them in rooms with a humid environment.
Latex formulations characterized by fast drying. They can be applied to any surface, and after 1 hour the paint will dry completely. They practically do not fade and are valued for their high environmental performance.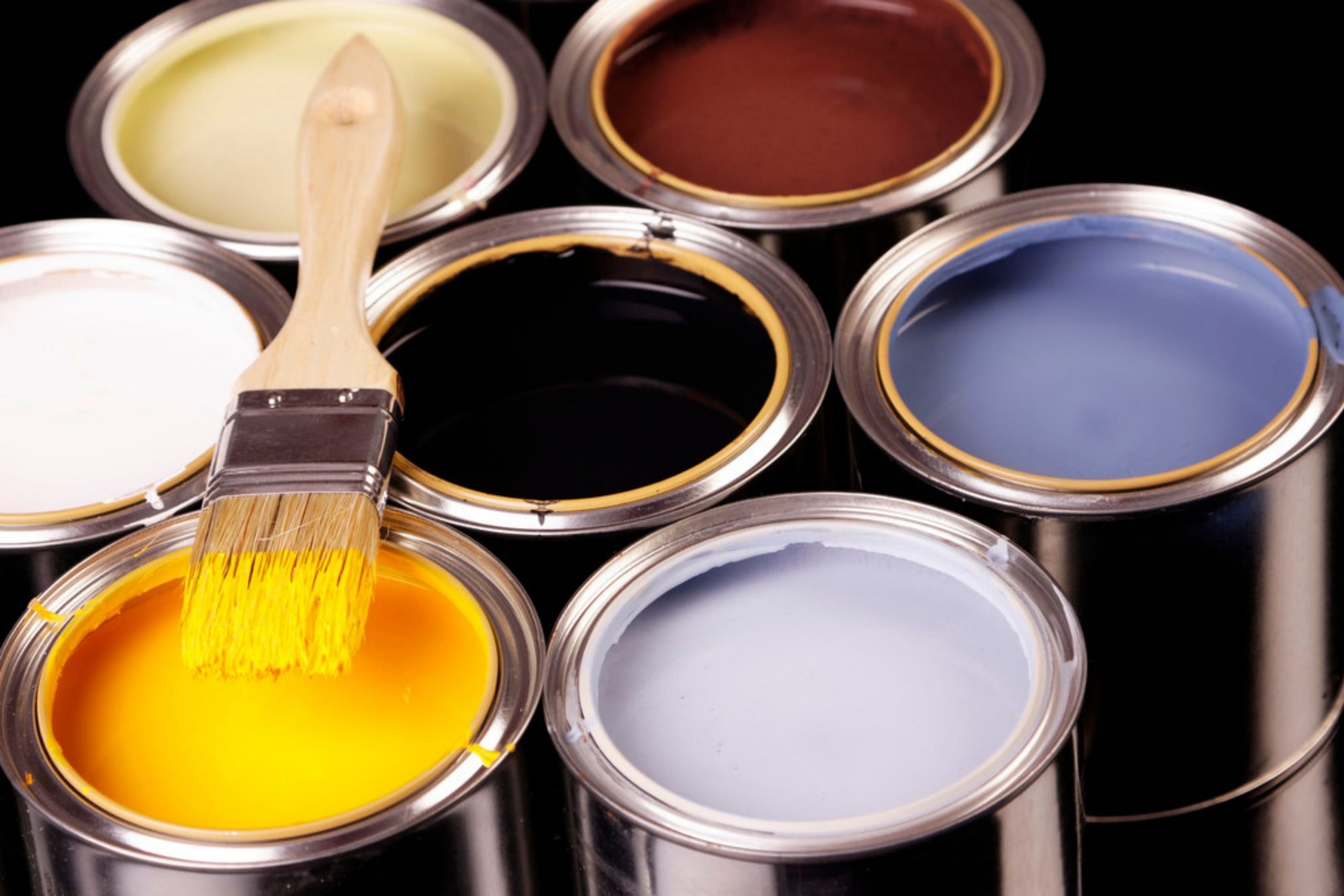 Organic interior paints
Alkyd paints that consist of varnish and form a shiny glossy surface.
Oil paints are the most commonly used. The main advantage of these compositions is the low price.
Nitro-enamel paints have high resistance to ultraviolet and water and give the painted surface additional protection against mechanical damage.
It is better to choose paint with a long drying period.
This allows the components to be evenly absorbed and get into all the pores. Acrylic paints are perfect for large spaces.
They are wear-resistant, retain their color when exposed to sunlight, and dry quickly.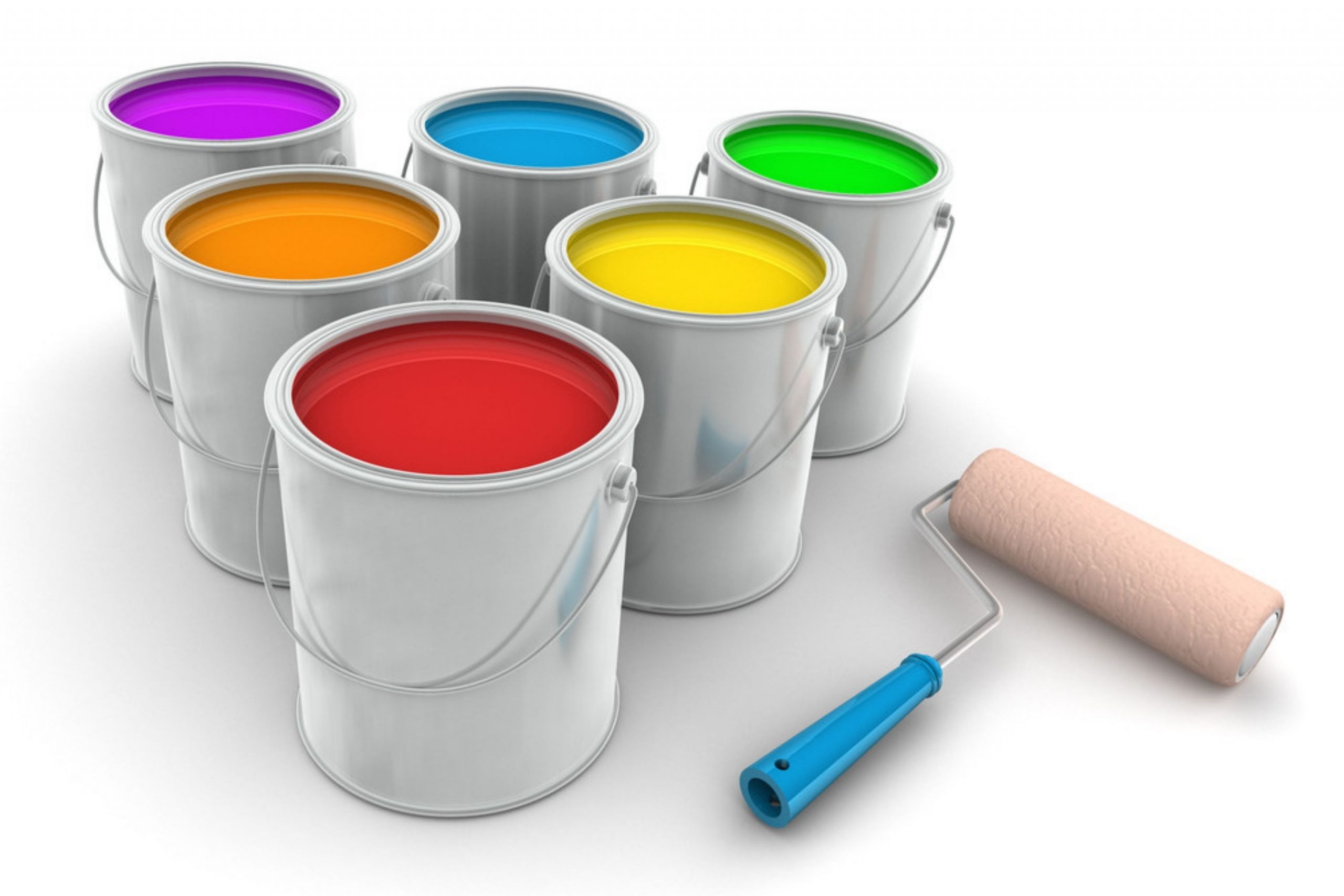 Latex paints form a thin layer on the wall, which allows you to convey the texture of wallpaper or plaster.
The coating is moisture resistant and protects against mechanical damage. The only drawback is low vapor permeability.
The alkyd type is similar to latex, creates a durable and moisture-proof coating, and allows walls to breathe.
Oil paints are dissolved with drying oil, which affects the drying rate.
But they have no vapor permeability, which causes the destruction of the surface under the paint.
How To Paint A House. The 4 Step Process To Painting Your Home.
Related: Can You Use Interior Paint Outside?
Drying period depending on paint type
Oil based paints tale at least 12 hours. And it is better to wait 24 hours for the oil paint to dry for sure.
Nitro-paints and enamels are completely dry only after 12 hours.
Water-based paints dry within 2-3 hours, but fully harden only after a day.
Latex paints dry in 4-6 hours.
Silicone paints can dry from several hours to days, depending on the conditions in which this process takes place.
Applying paint to the walls in a room instead of wallpaper requires strict adherence to the instructions prescribed by the paint manufacturer.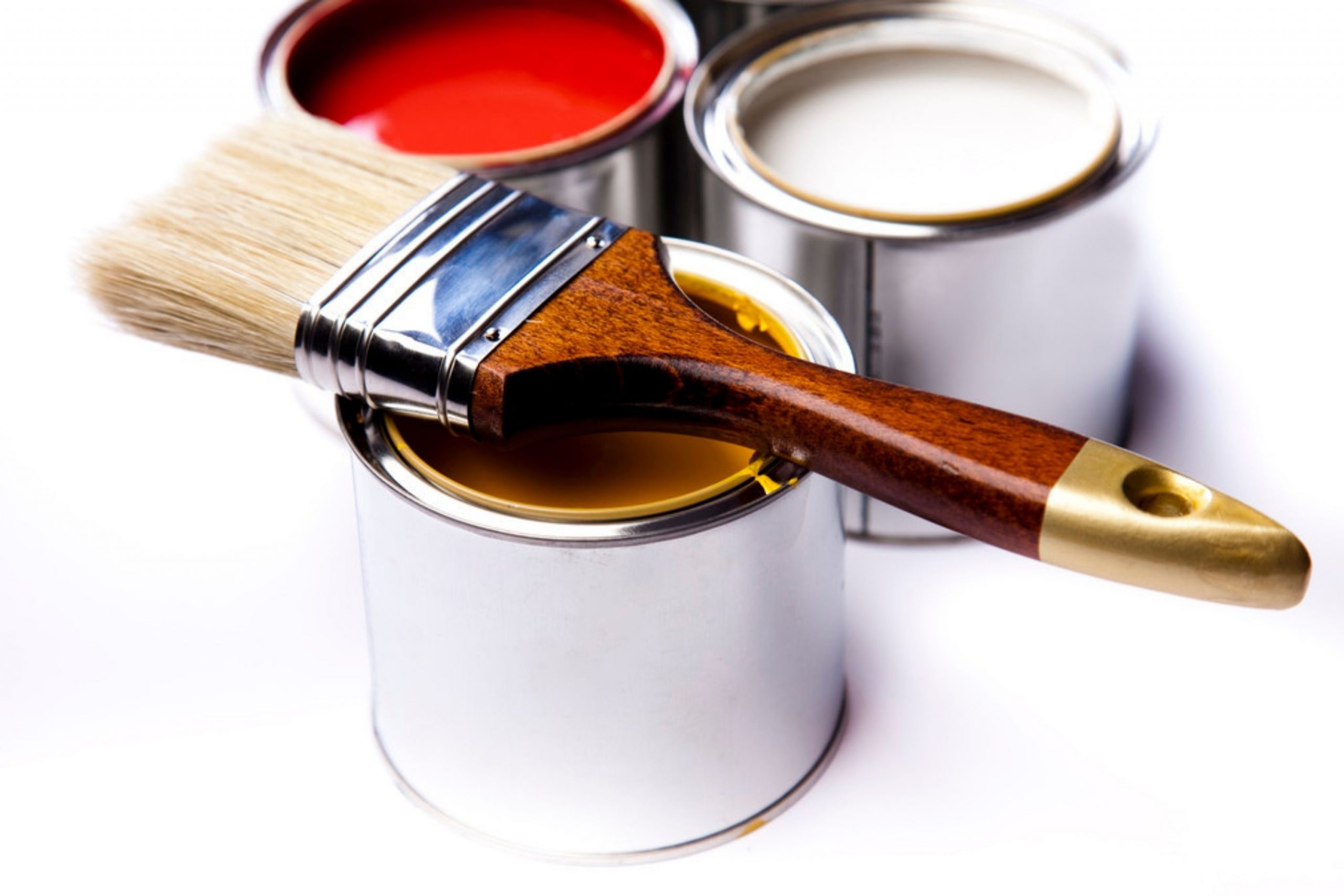 Credits: Can You Paint Trex? Detailed Guide
How Long Does it Take to Paint a House Exterior
The quality and durability of painting the outside of the house to a very large extent depends on the proper preparation of the wall surface.
The base on which the paint will be applied must be dense, durable and primed.
Acrylic paints for exterior
If you wonder how long does it take to paint a house exterior by yourself and choose an acrylic paint to dye the outside of your apartment, you'll get a number of benefits.
Acrylic paints have good adhesion to the surface and are quite easy to work with.
They can be used on both new and previously painted surfaces.
Painting the facade with acrylic paints creates a breathable coating that is resistant to precipitation and washing.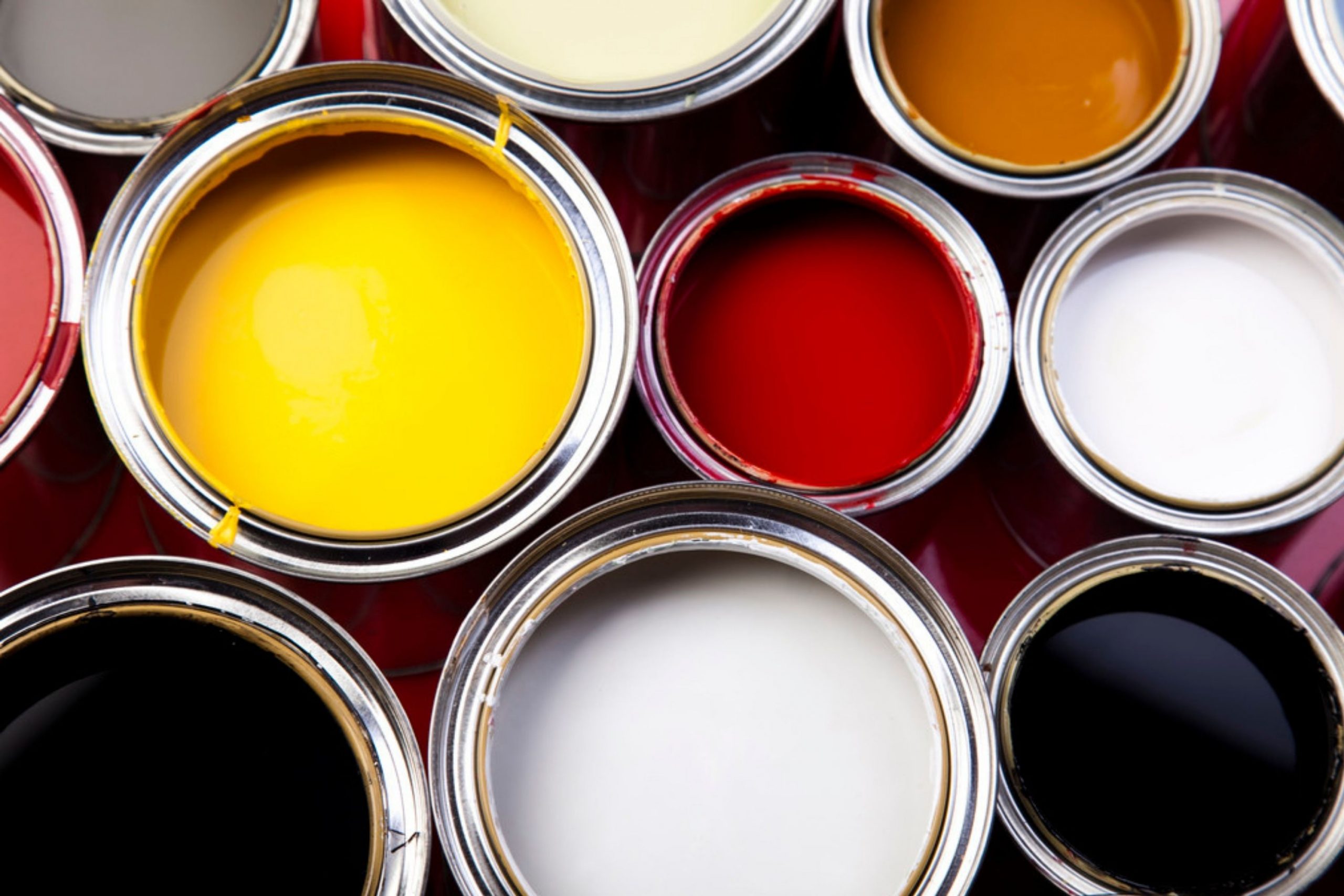 Silicone paints for exterior
Like acrylic paints, silicone paints have high adhesion, and are defined by high vapor permeability, resistance to abrasion and UV radiation.
The main feature of silicone paints is the complete hydrophobicity of the coating.
Silicate paints for exterior
High strength and maximum weather resistance combined with good vapor permeability and water resistance are the advantages of silicate paints.
But they cannot be applied to facades that were previously painted with silicone or acrylic paints.
Painting of houses with such a coating should be done with silicate or lime paints.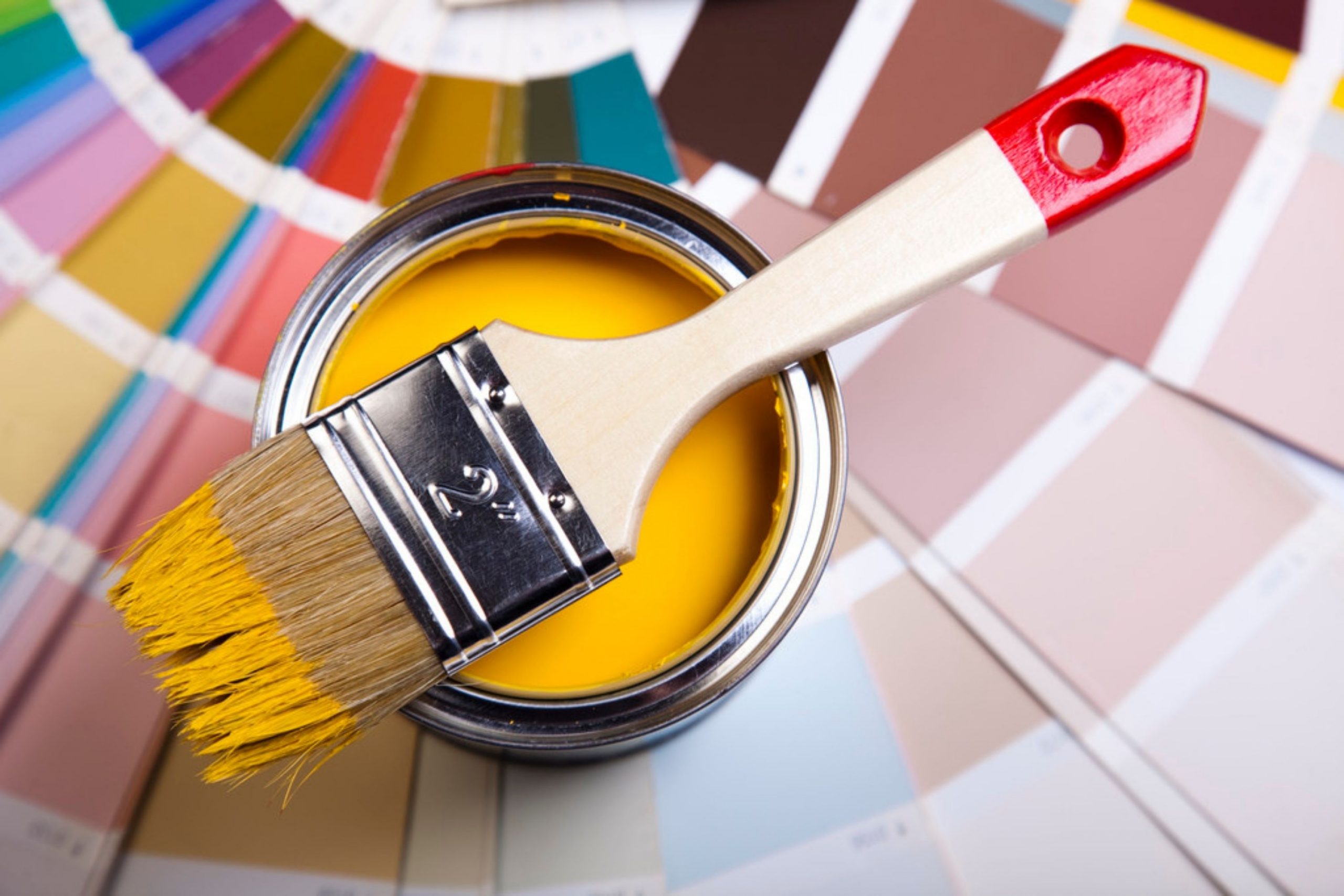 How Long Does it Take to Paint a House Including Prep
With a team of two to three people, painting an average-sized house will take three to four days.
We use the term "average" to describe a home with one to two stories and four or fewer bedrooms.
It will take five to six days to clean a large house, such as a three-story or five-plus-bedroom home.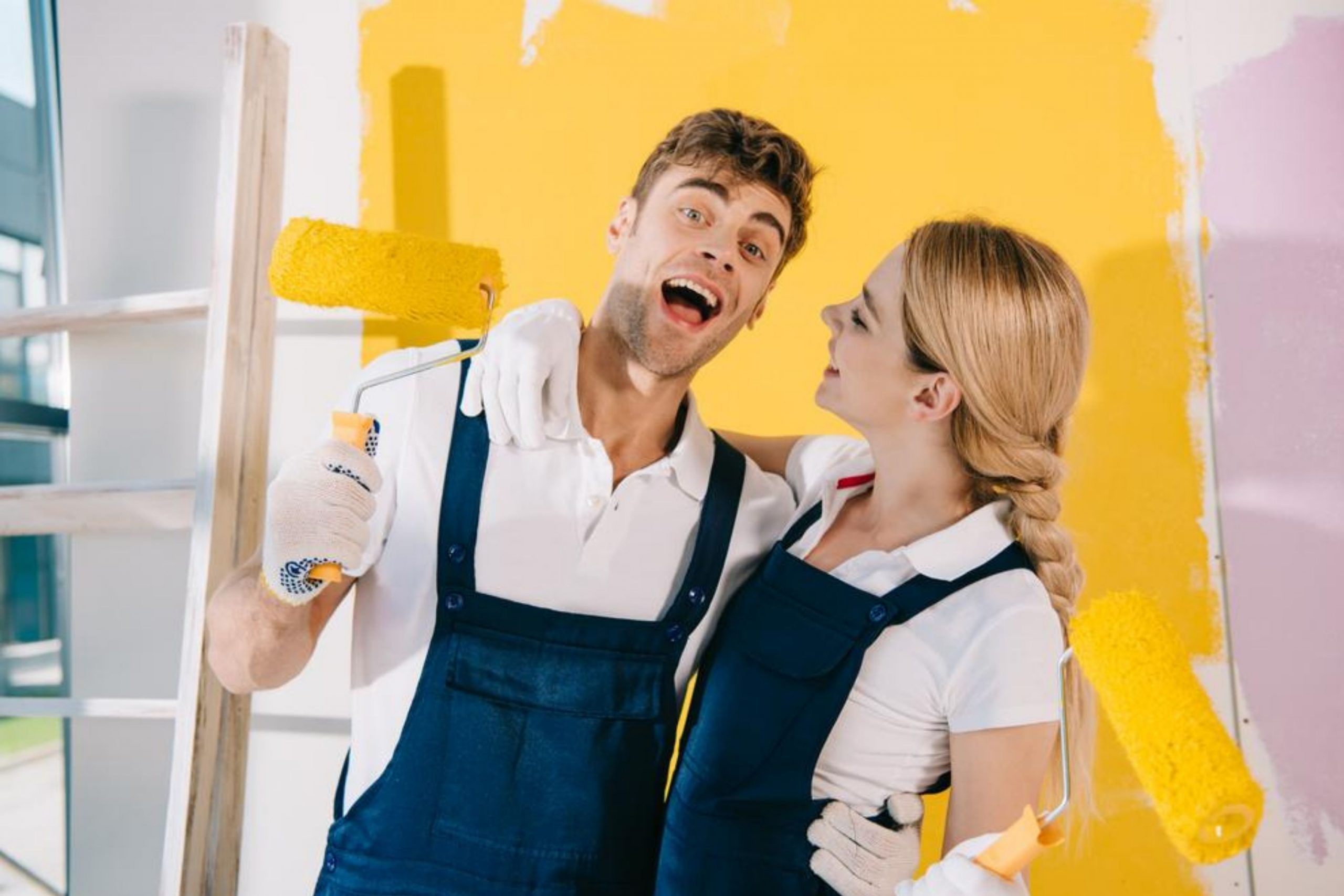 How Long Does it Take to Paint a House Exterior by Yourself?
Let's talk about how long should it take to paint a house.
When it comes to calculating how long does it take to paint a house including prep, it is usually considered a room per day.
So, if you have an average-sized home of 1,500–2,000 square feet, interior painting will take 3–5 days to complete.
If you only have one large room to paint, it may only take one or two days to complete the interior painting process.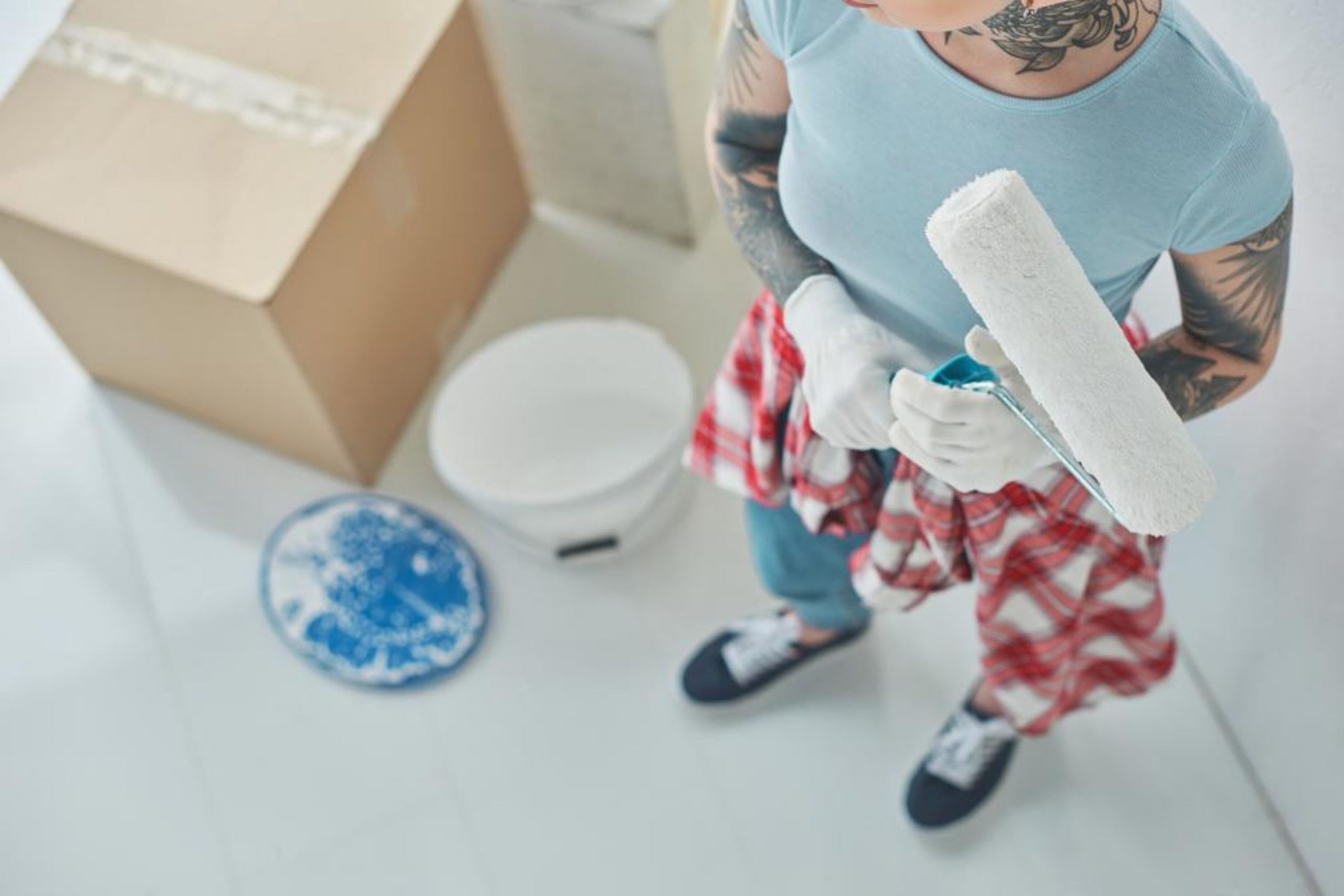 How to Paint Rooms by Yourself Properly?
Before you proceed to paint walls in the apartment, it is necessary to check their condition. The final result of painting depends on the quality of the wall surface.
The walls must be smooth, have no cracks and other flaws. Otherwise after painting all the imperfections will be seen.
If the surface was previously pasted over with wallpaper (non-woven, paper, liquid), it is necessary to carefully remove their top layer with a spatula.
After that, use sandpaper to process the surface.
For better adhesion with paint, use special primer for walls. Some experts advise using a ready-made tinted primer in gray or a shade of paint.
Thus, fewer layers are required to achieve a rich, vibrant color.
When working with wooden surfaces, use special perfecting coatings for wood, that prevent the destruction and decay of natural material.
When all the process of preparation is completed, use the roller:
Put it in a soapy solution for 2-3 hours;
Rinse under running water;
Let it dry.
Following these recommendations, you can extend the lifespan of the roller, and avoid getting lint on the wall when painting.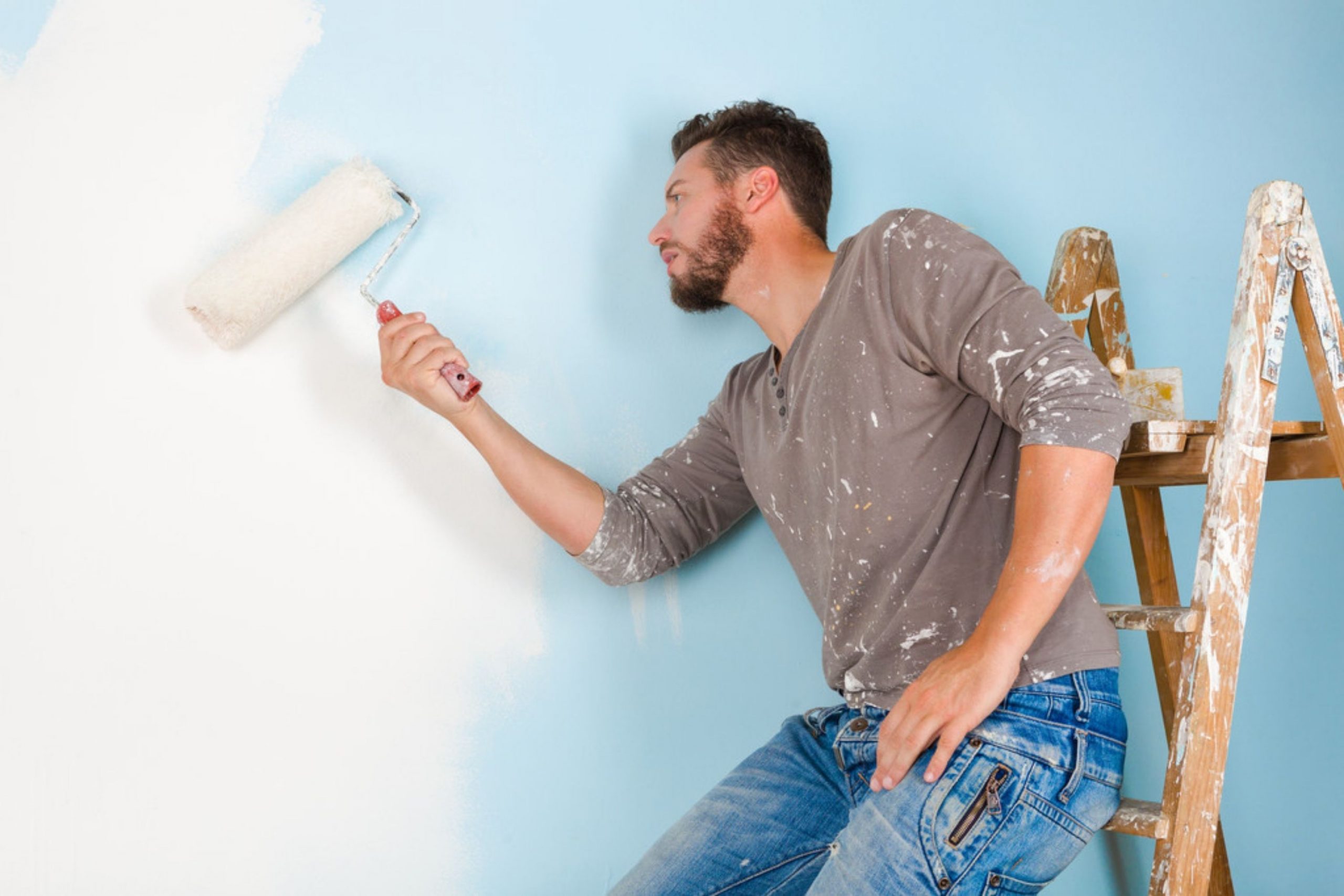 How to apply paint on walls?
You can learn how to paint walls correctly with a roller without traces by following these recommendations.
There are several ways to paint walls with a roller: movements from the bottom up or from top to bottom and horizontal movements.
The first option allows you to avoid stripes, the second is better in order to process the entire coverage area. Sometimes these techniques are combined to achieve the best result.
Pour the required amount of paint into the pallet;
Blot the roller in the paint and roll it out on the corrugated surface of the pallet;
Start processing from the window.
Do not press the roller strongly against the wall to avoid scratches, stripes, and overlapping layers.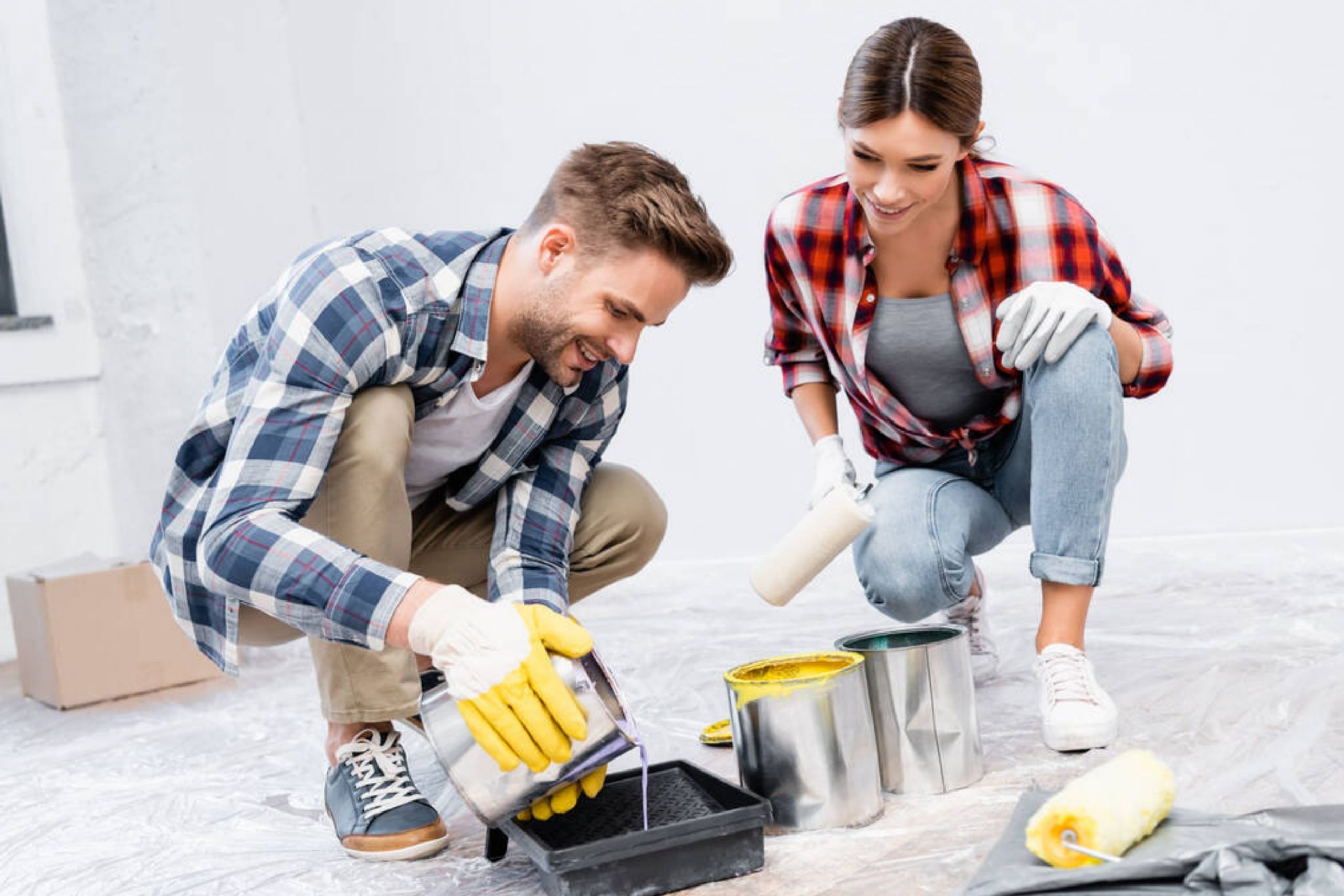 All movements should be smooth, without fuss, then the walls will be painted over evenly, without the formation of gaps. It is worth remembering that the second layer of paint is applied only after the first has completely dried.
For even coloring, the wall surface can be divided into squares. The value of the width of the roller must be multiplied by 5, then you will find out the length of the side of the square.
Divide each square into 5 vertical stripes and paint over the second, fifth strip, skipping the first, third and fourth. After painting the 5th strip, we return to the fourth, then to the first and third.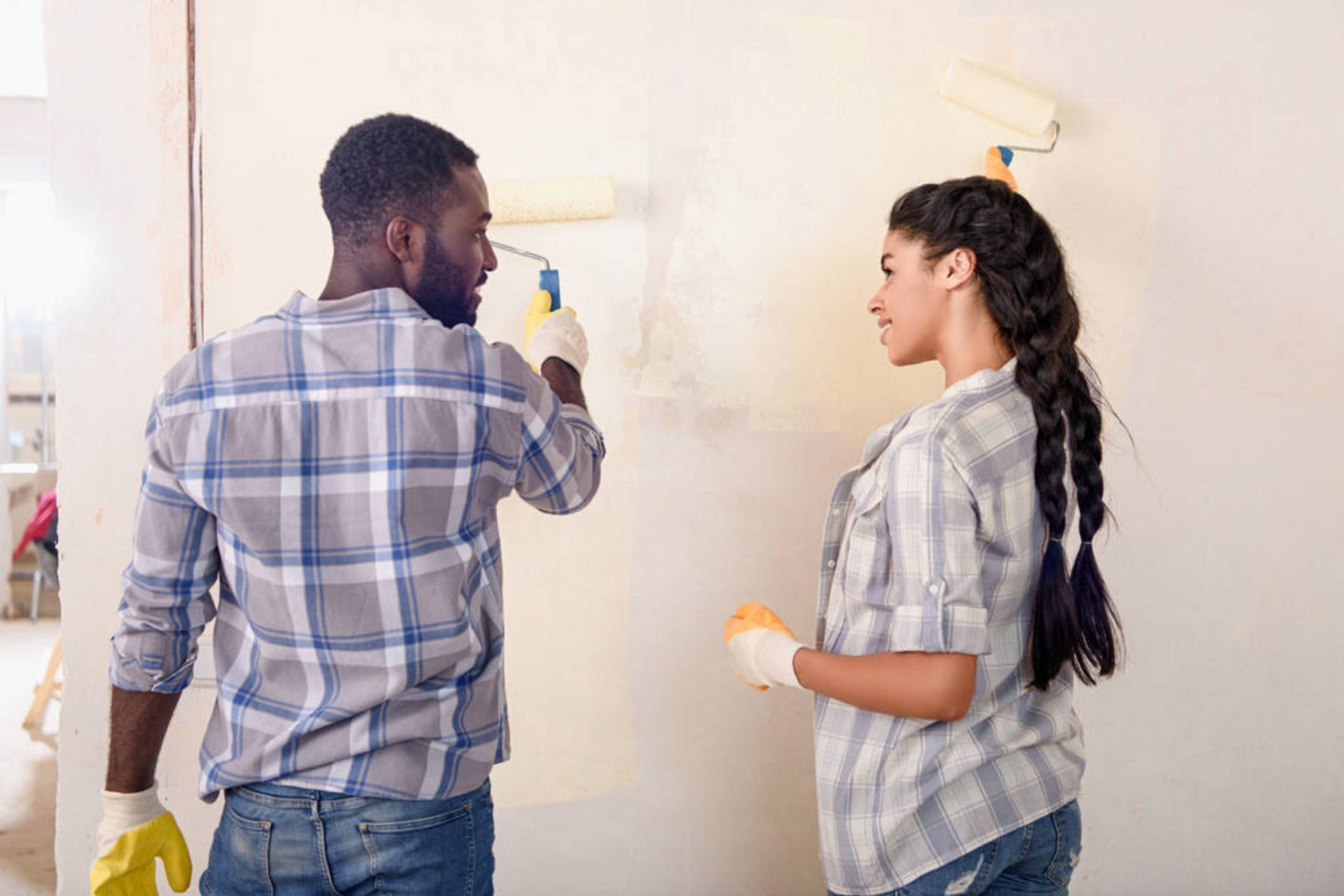 In theory, the information looks a little confusing, but in practice, such manipulations are very easy to perform.
When the first coat of paint is dry, you can start applying the second.
This must be done in the following sequence: stripes No. 3, 1, 4, 5, 2. If the first time you painted the wall with movements from top to bottom, then the next time you should make movements in the opposite direction.
After the first square, you can move on to the second and continue doing so until the entire wall is covered.
This technology allows you to spread the paint over the surface with a thin layer, thus avoiding unnecessary material consumption and stains.
Frequently Asked Questions
⭐ How long does it take to paint a house with a paint sprayer?
It's a rather long process and it may take a day or two to paint a room with a paint sprayer.
⭐ How long does it take to paint a house with a roller?
One day is enough to process an average bedroom.
⭐ How long does it take to paint a house with brushes?
It usually takes up to two days since the paint layers are a bit thick.
⭐ How long does exterior paint last on a house?
Most manufacturers say that it lasts more than 10 years.