When you decide on what type of paint to use in your home for painting walls or other surfaces, most of you may feel uncertain when you need to decide which type of paint finish to select. Shall it be eggshell or semi-gloss?
At this point, many people feel uncertain simply because they don't clearly understand the distinction between these two types of paint finish. So in this article, we are going to help you, folks, out a bit.
What is the difference between eggshell and semi-gloss paint? You will finally find the answer to his question today.
And also, we will explain in more detail what eggshell paint is, and what type of paint semi-gloss paint is.
With all that in mind, you will be able to better understand the distinctions between these types of paint finishes and easily figure out which one you need in case you decide to repaint something in your home.
What's the Difference Between Eggshell And Semi-Gloss Paint?
If you have ever needed to paint a wall or a piece of furniture at home, you definitely wondered about the difference between eggshell and semi-gloss paint.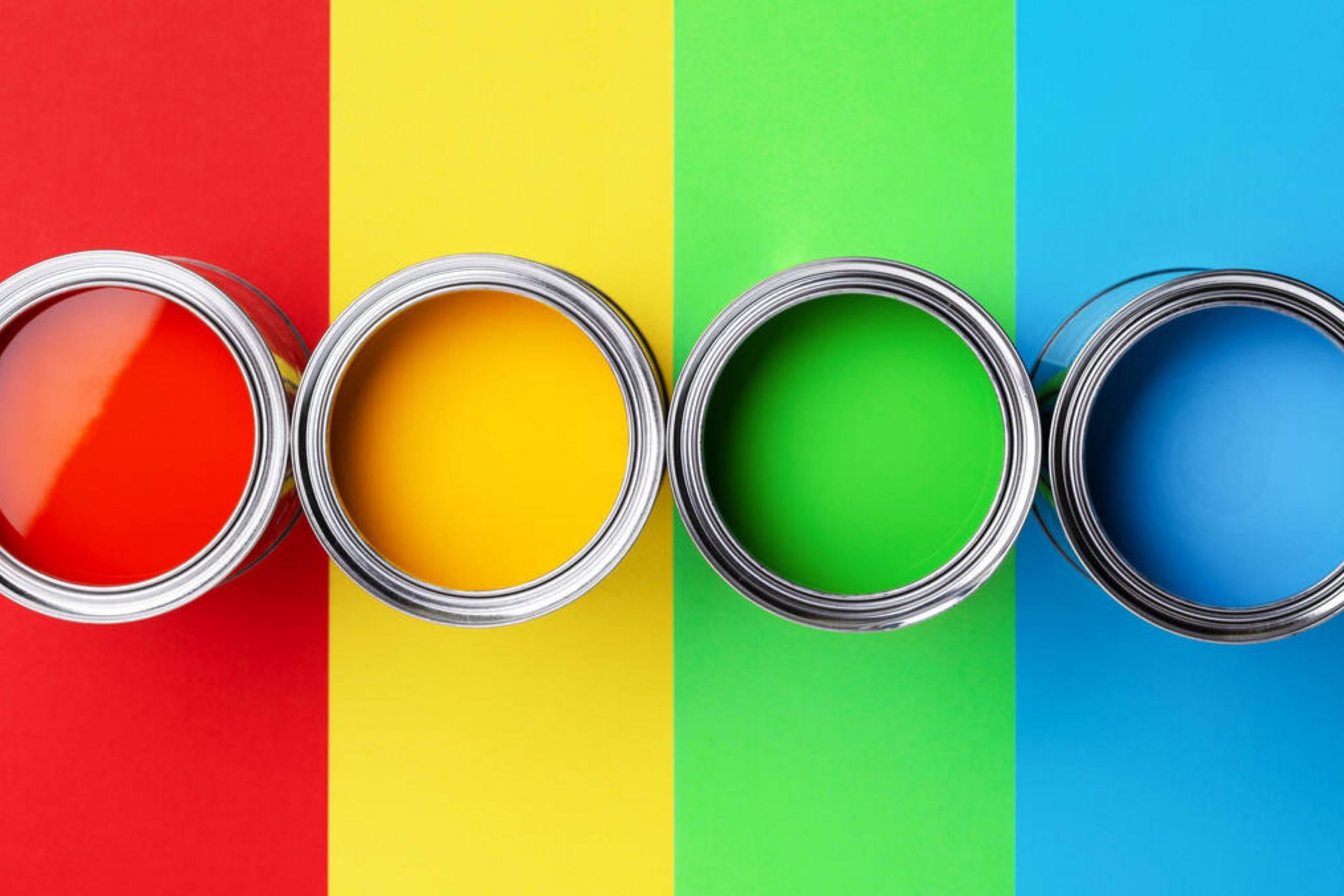 This is what you can typically find on a paint can, but how can you understand what these terms mean – eggshell and semi-gloss? Let's try to figure this out.
If we say it shortly, the main difference between eggshell and semi-gloss paint finish is the sheen.
The eggshell paint finish is nearly matte with just the slightest hint of shine.
The semi-gloss finish reflects way more light, which is why it has a far more noticeable sheen.
However, this is not the only distinction. In fact, there are also other differences when it comes to coverage, durability, and a few more factors.
Paint Sheen Differences Explained In 5 Minutes
In order to give you a better and clearer understanding of each of these categories, we have prepared a comparative chart for you below.
Thanks to it, you will be able to find out what distinctions eggshell and semi-gloss paint finishes have in terms of their appearance, finish, coverage, and many more!
| | Eggshell Paint | Semi-Gloss Paint |
| --- | --- | --- |
| Appearance | Strong color with a very little sheen | Strong color with strong light-reflecting capabilities, creating a noticeable shine |
| Finish | Very gentle luster | Strong sheen |
| Durability | Susceptible to wear issues due to lower toughness and less flexibility | Highly flexible and very tough, allowing it to stand up well in higher traffic areas |
| Coverage | Great coverage | Decent coverage |
| Maintenance | Easier to scuff or scratch, so hard scrubbing while cleaning can leave marks. However, touchups blend in well | Resistant to wear and tear damage and easy to clean. However, touchups are often noticeable. |
| Cost | Lower cost | Higher cost |
| Ease of use | Easier to apply than most other finishes, and touchups don't stand out as distinctly | Harder to apply evenly. Touchups are typically noticeable |
However, this is just a brief and general description. If you want to dig deeper into details, we suggest you read on and check out what exactly eggshell and semi-gloss paint finishes are.
What Is Eggshell Paint?
Eggshell paint does not look like eggshell literally if this is what you thought of first of all!
However, certain similarities might be found. See, the eggshell paint finish is off-white in color. Also, it has a gloss percentage of anywhere between 10 percent to 25 percent.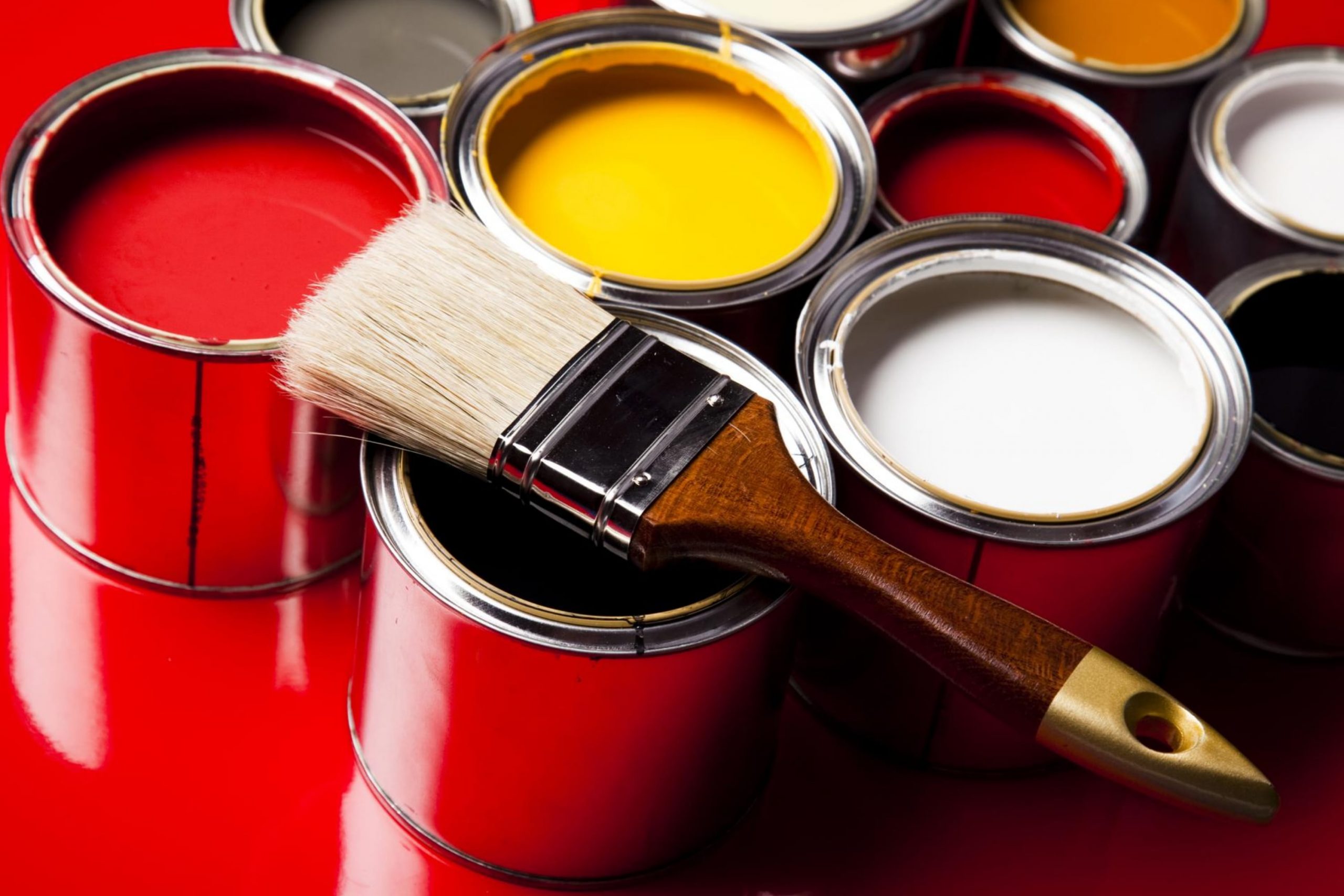 Once this paint dries, you will notice a slight and smooth shine that may remind you of an eggshell a bit, indeed. Although this shine is not as good as some paints, the finish still looks attractive and nice.
However, this is not the best part of it! Eggshell paint finish is an ideal choice for anyone who wants to hide the imperfections on their walls or other surfaces that are supposed to be painted!
Also, there is another, the additional benefit you get when using eggshell white paint. This benefit is that it is quite easy to clean. All you need for keeping your eggshell finish neat and good-looking is a bit of mild soap and a damp washcloth.
Dirt, filth, and grime can all be easily wiped away from the surface that is painted with this type of paint. You won't have to scrub hard or with a lot of effort! And this is an extremely valuable feature.
Where to Use Eggshell Paint?
You might think that eggshell paint is just perfect creation, but hold on. This is not like that, unfortunately. This great white also has certain drawbacks.
See, this off-white paint is good indeed since it is more durable in comparison to most flat finishes.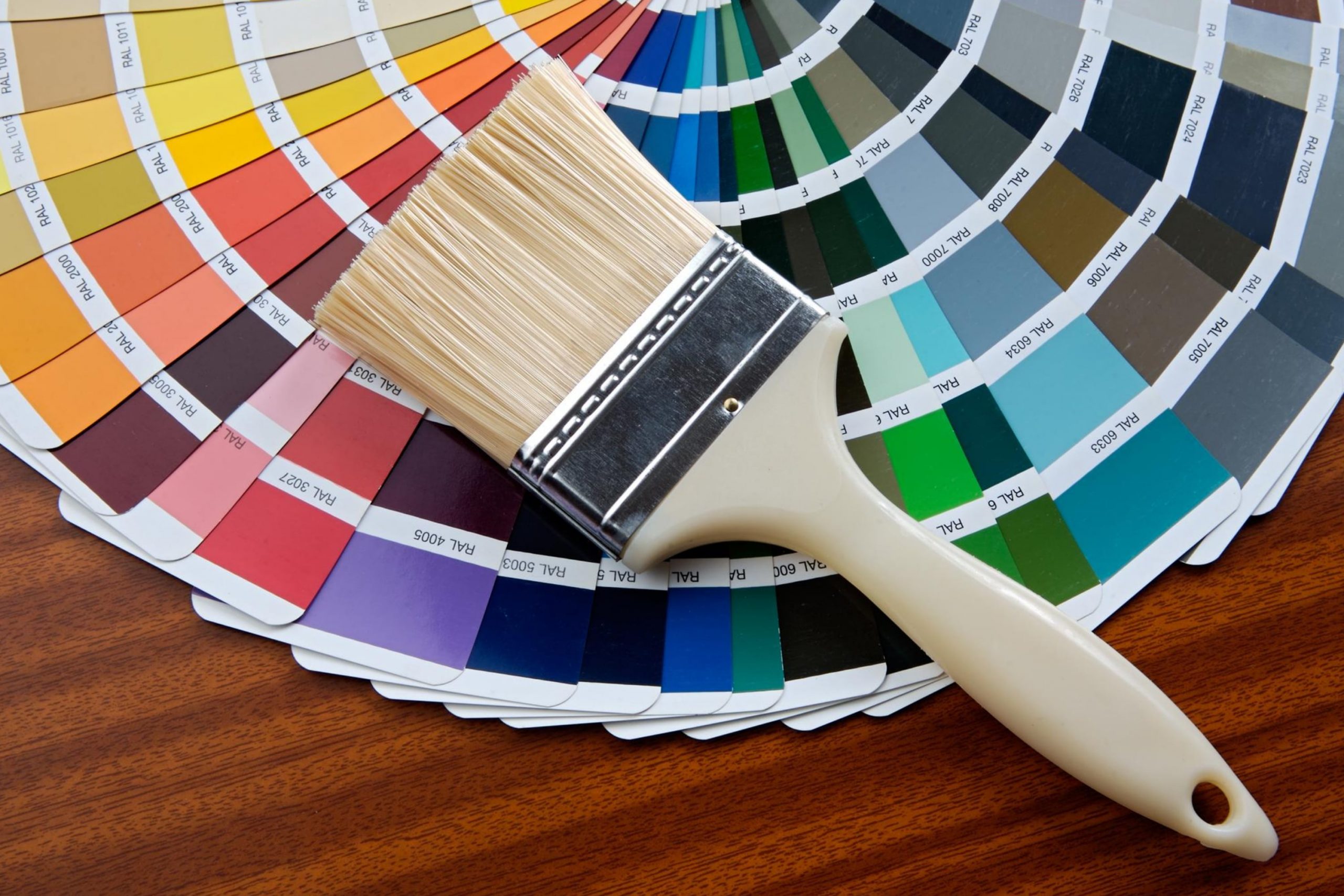 Nevertheless, if you take a look at its durability, you will see that eggshell finish is not as durable and long-lasting as semi-gloss paints, for example.
This is why eggshell white paint will be way more suitable paint for the areas of your home that have low traffic. These might include places like the inside of a closet, a hallway, your bedrooms (especially guest bedrooms that are not used all the time), and even the ceiling.
And believe us, you definitely want to avoid using eggshell paint in busier areas of your home, for example, in your kitchen, or in the bathroom, and of course, not in the living room for sure!
In addition to this, you will want to avoid using eggshell paint if you have kids and/or pets.
Kids and pets are very active, as you surely know, and they have a tendency to slam, bump, and crash into walls resulting in consistent touch-ups.
This can not only become a hassle but buying touch-up paint on a regular basis can become quite an expensive thing too.
Although eggshell paint is more durable than flat finishes, it is simply not tough enough to be able to handle a busy household with lots of traffic!
So, if you think of buying eggshell off-white paint, first make sure that it will survive on your walls or the surface that you are going to apply it. If you have little children or pets in your household, you might better change your mind and consider using another type of paint finish instead.
What Is Semi-Gloss Paint?
If you ask a professional painter, what he or she thinks of a semi-gloss paint finish, you will hear that they consider semi-gloss paint to be a step up from eggshell paint. Why is that, you may wonder?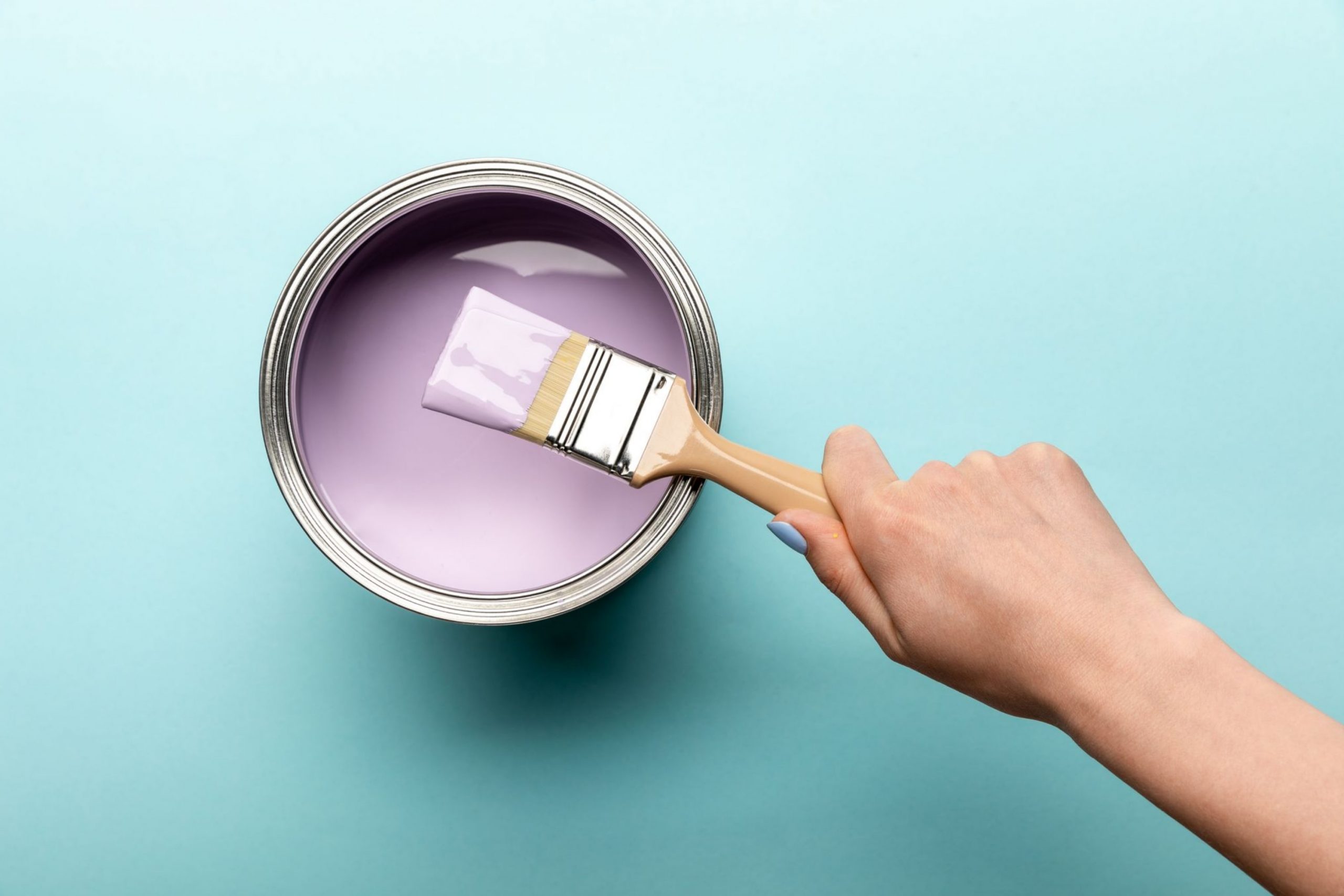 Well first of all, because semi-gloss paint finish gives you a much more noticeable gloss finish when compared to an eggshell paint finish. Eggshell paint also has that sheen, but it is significantly less prominent.
The difference is easy to notice in fact, simply because there are a few more significant distinctions that are hard to skip.
Semi-gloss paint finish dries harder
It lasts longer
It is overall more durable than an eggshell.
This is the major reason why using semi-gloss paint is recommended in high-traffic areas of your home like the kitchen, the living room, and the dining room. Simply because it is a good and reasonable choice.
Using this paint is also preferable for households with children and/or pets. In addition, if you are in need of painting your cabinets, the trim in your home, or even the doors, semi-gloss paint is anyway a better choice than eggshell.
How to Clean It? Is It Easy to Do?
When it comes to choosing the paint finish, one of the most crucial features that we pay attention to is how easily the paint can be cleaned.
That's because even if we don't have children or pets in our household, we usually don't want to waste time on endless scrubbing or searching for the right products to clean dirt and other marks from our painted walls.
Just like eggshell paint, a semi-gloss finish is pretty easy to clean. In fact, you can say that semi-gloss is even easier to clean than eggshell paint! This is because of the gloss.
To clean semi-gloss paint on surfaces, all you need is some soft soap and a damp washcloth. Just easily wipe away any filth, dirt, crayon marks, fingerprints, splattered food, grease stains, and anything else that can end up on the surface.
The Downsides Of Semi-Gloss Paint Finish
Of course, now you think that semi-gloss is a super great paint finish, however, there is one downside to using it. And that downside may become crucial to some of you.
How to Reduce the Sheen of Semi-Gloss Paint
See, semi-gloss paint will reveal any imperfections on your wall or any other surface you apply it to once it has fully dried. This is why, if you have a lot of dents and other deformed areas on your wall, semi-gloss paint might not be the best choice for you.
Instead, we would recommend you choose eggshell or flat paint since they are able to conceal such imperfections much better.
So, now you know the major distinctions between eggshell and semi-gloss paint. We hope that this information will help you to easier decide which one you need in case you arrive at the store in search of the ideal paint for your next home renovation project!
What Is the Cost Of Eggshell And Semi-Gloss Paint?
It is good to know which type of paint finish lasts longer, adheres better, and is more durable, giving a more good-looking appearance as well.
PAINT SHEEN GUIDE | What Paint Finish Should You Use? | How to Choose Paint
However, if you need to cover a large surface, such as walls, you will also want to know how much money you will have to pay for it.
Generally speaking, eggshell paint tends to cost less in comparison to semi-gloss one. The price difference is not too big and it can be anywhere between $2 and $10 per can.
However, this is only if we are talking about the paint from the same brand and choosing the same line. If you compare eggshell paints from different brands, the price gap can be larger or smaller.
Now, most of you may say that a $10 difference might not seem like a big deal for a single can of paint. However, it can add up quickly. In order to make it clearer, let's do some simple calculations. On average, a single gallon of paint can cover up to 400 square feet.
If you need two to three cans of paint to cover the surface with a single coat, that's a total price difference of $20 or $30. If two coats are needed, for example, then the cost difference will be somewhere within the $40 to $60 range.
This is why it is essential to always pay attention to the total cost of your home painting project.
If you are going to paint a large space or surface, even a small per-can price difference may add up. As a result, it will potentially cause your project to cost hundreds of dollars because you chose semi-gloss over eggshell.
With all these recommendations, information, and data, you will now be able to better understand the difference between eggshell paint and semi-gloss paint.
And also, it will be clearer for you which paint will cost you more and why, as well as what areas in your home each of them is best to be used. Like that, you will be able to make use of all the good features each paint offers.
Frequently Asked Questions
⭐What areas is eggshell paint best to be used?
basically, this will suit the areas with low traffic and also the areas where moisture is not an issue.
⭐ Is semi-gloss paint too glossy?
No, it is not as glossy as gloss finish, of course. However, the sheen is pretty eye-catching in comparison to eggshell, for example, which is nearly matte.
⭐Which finish is better for bathroom and kitchens?
usually semi-gloss is better for these areas since this paint is able to cope with moisture better than eggshell.