Homeowners prefer using latex paint for their projects because this paint type is water-based and consists of acrylic resin in its formula. Thanks to this feature, latex paint is highly flexible, durable and very resistant to chipping and cracking that other types of paint are prone to.
However, even latex paint has some downsides and one of the biggest cons it has is that this paint tends to fade with time. This is why people often apply a clear coat over latex paint to seal it and help preserve the color. Clear coats form a hard "cover" on top of the paint layer that will also protect the painted surface from scratches and premature aging.
However, to most people, finding the optimal sealing product is quite a challenging task! It requires not only experience but also some research that most of us may not have the time for.
This is why this article will be helpful for you! Read it to learn what clear coat is considered the best for latex paints, what brands you should pay closer attention to, and what perks you get when covering your latex paint surface with a clear coating.
What Clear Coat Is Best For Latex Paint?
As we have already said, applying a clear coat over latex paint is an optimal and the simplest way to prevent fading, as well as protect the painted surface from scratches.In addition, a clear coat makes the surface look more lustrous, improving its aesthetics, not saying about the easier maintainance.
Yes you can spray lacquer over latex it's true
But what clear coat is best for latex paint? Typically, clear coats for latex paint come in two basic types:
Water-based coat
Oil-based coat
Below, you can learn more about each of them to get a better idea of what makes them different. It will help you figure out which type of the clear coat might be more suitable fro your needs.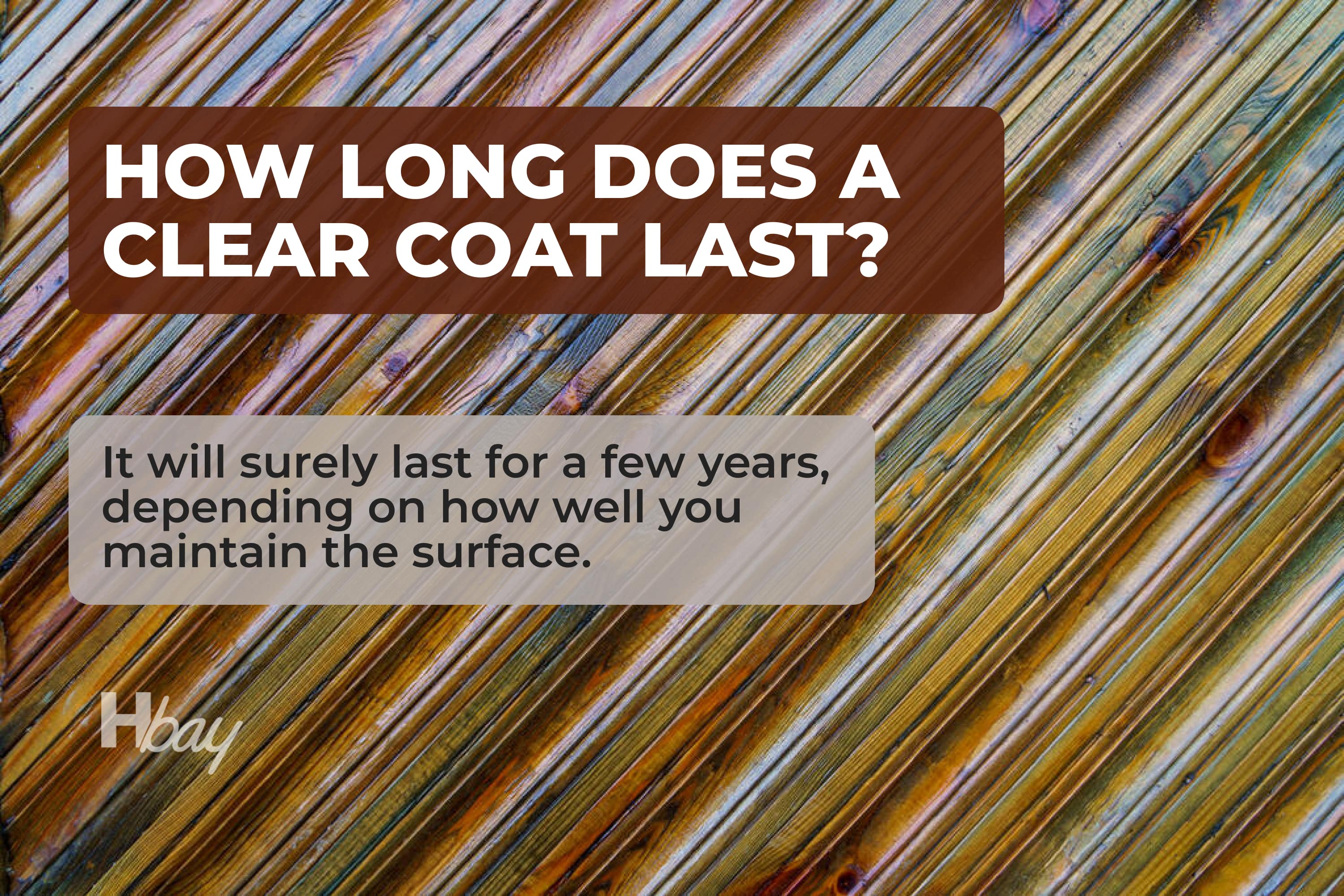 What Is an Oil-Based Clear Coat?
This kind of clear coating is more durable than its water-based counterpart. In addition, oil-based polyurethanes are more product-saving in terms of application since they usually require fewer brush strokes.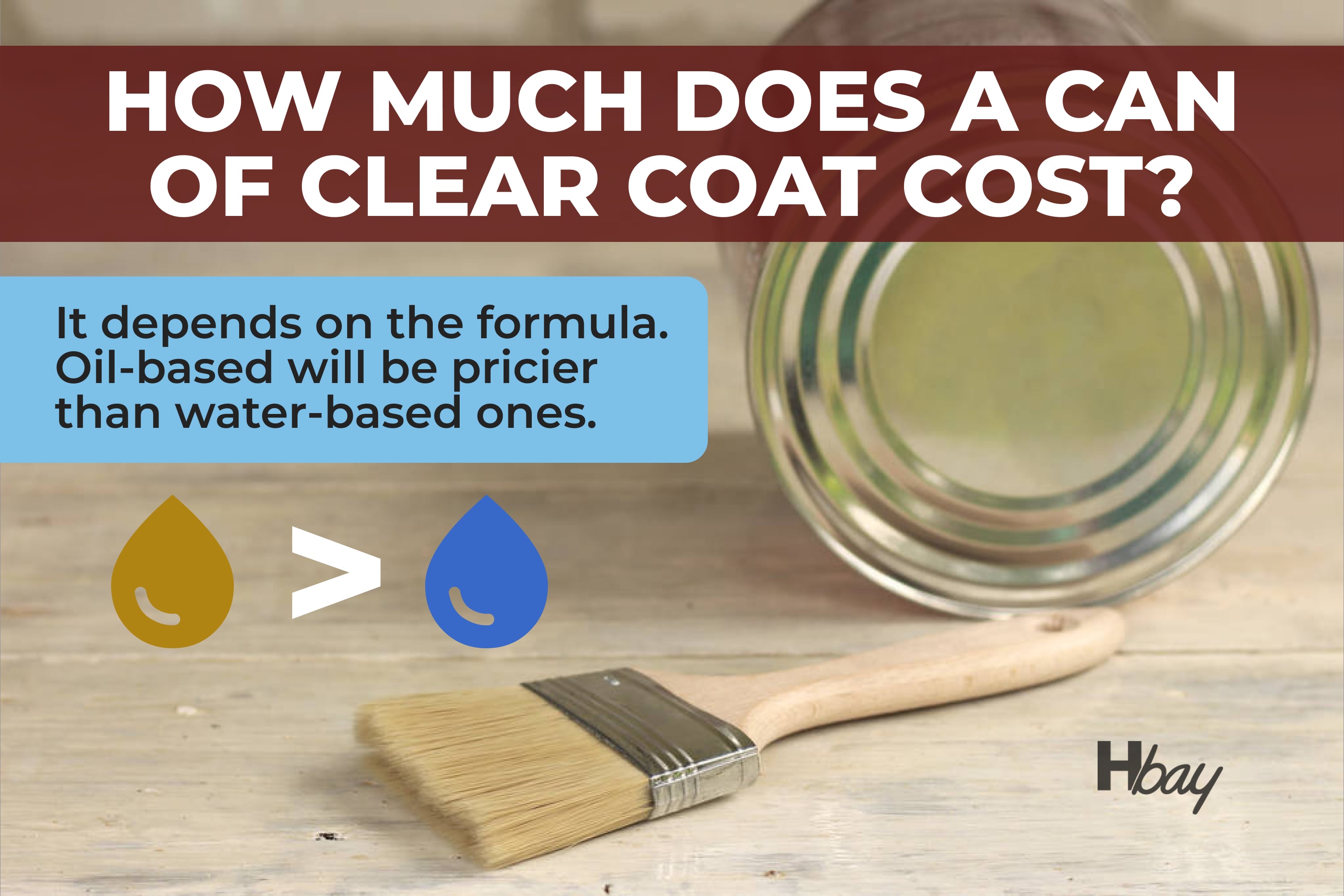 There are a few more benefits this type of clear coating has that will make you fall in love with it:
It is water-resistant
It is inexpensive
It may offer more protection to the surfaces that have been treated
On the other side of a coin, this coating may take longer to dry. It also has quite a strong smell and tends to become yellow over time. Luckily, there are some polyurethanes that don't yellow.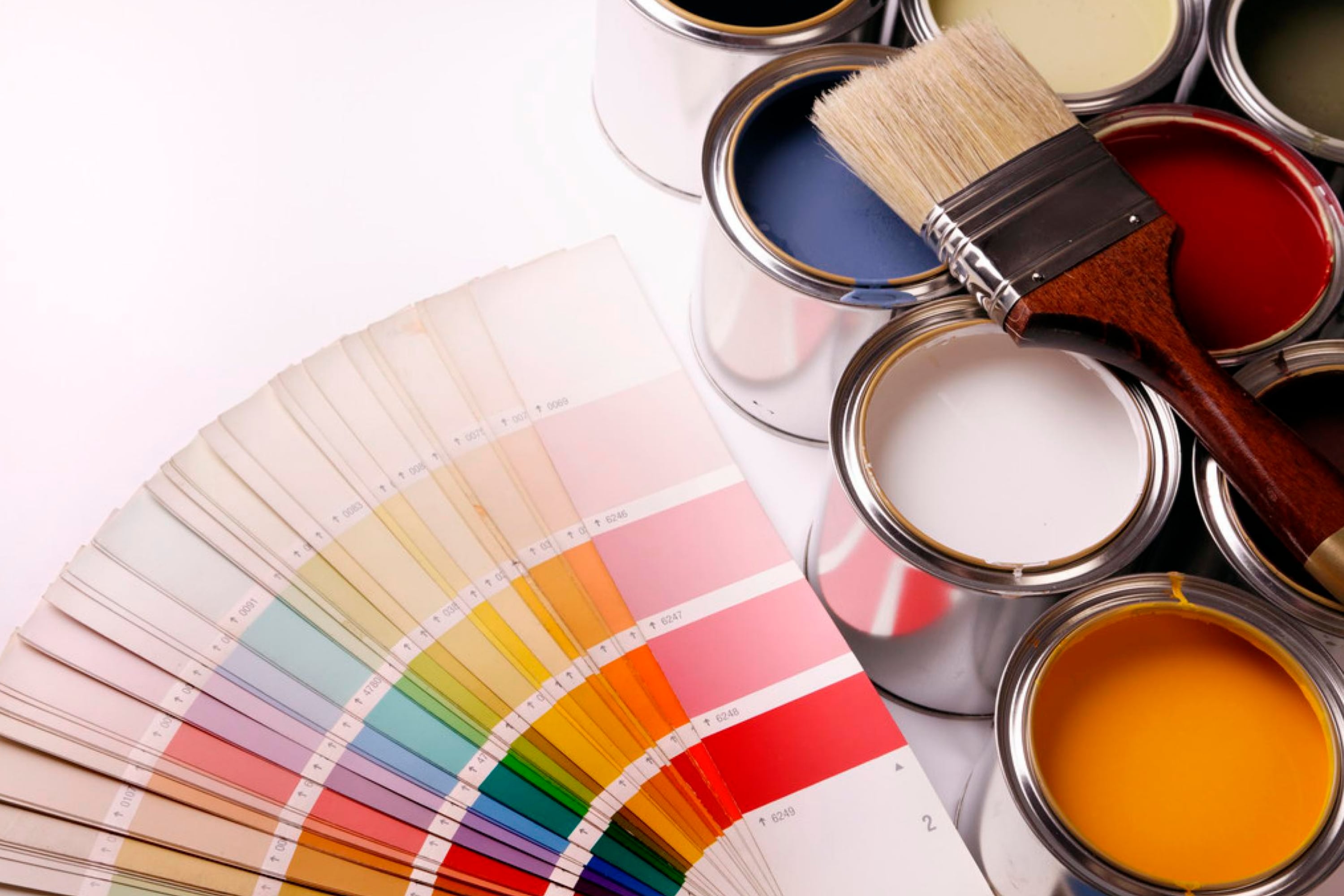 What Are Water-Based Clear Coats?
Unlike their oily counterparts,, these products have water as their base. Because of this feature, they have certain distinctions:
They are easy to clean
They dry pretty quickly
They don't have such a heavy odor as oil-based products
They are eco-friendly
And if you are worried about their durability, don't be. Recently they have become nearly as durable their oil-based cousins.
What's on the flipside, you may wonder?
Well, on that side, we have a higher price compared to oil-based alternatives. Besides, water-based coating doesn't provide the same lustrous look that their oil-based cousins do. Moreover, you need to be ready for reapplication after two to three years.
Now you know what the two most common types of clear coating are. You also learned more about their key distinctions and features, which means now you will be able to understand better which type might suit you more.
Best Clear Coats For Latex Paint. Most Popular Brands Review
There are so many different clear coats out there that people often feel puzzled about which one to buy. With such a variety, it's easy to make a wrong choice. So we recommend you check out a detailed shortlist of the best finishes to choose from. All come from reliable and reputable brands so there is no need to worry about their quality or covering abilities.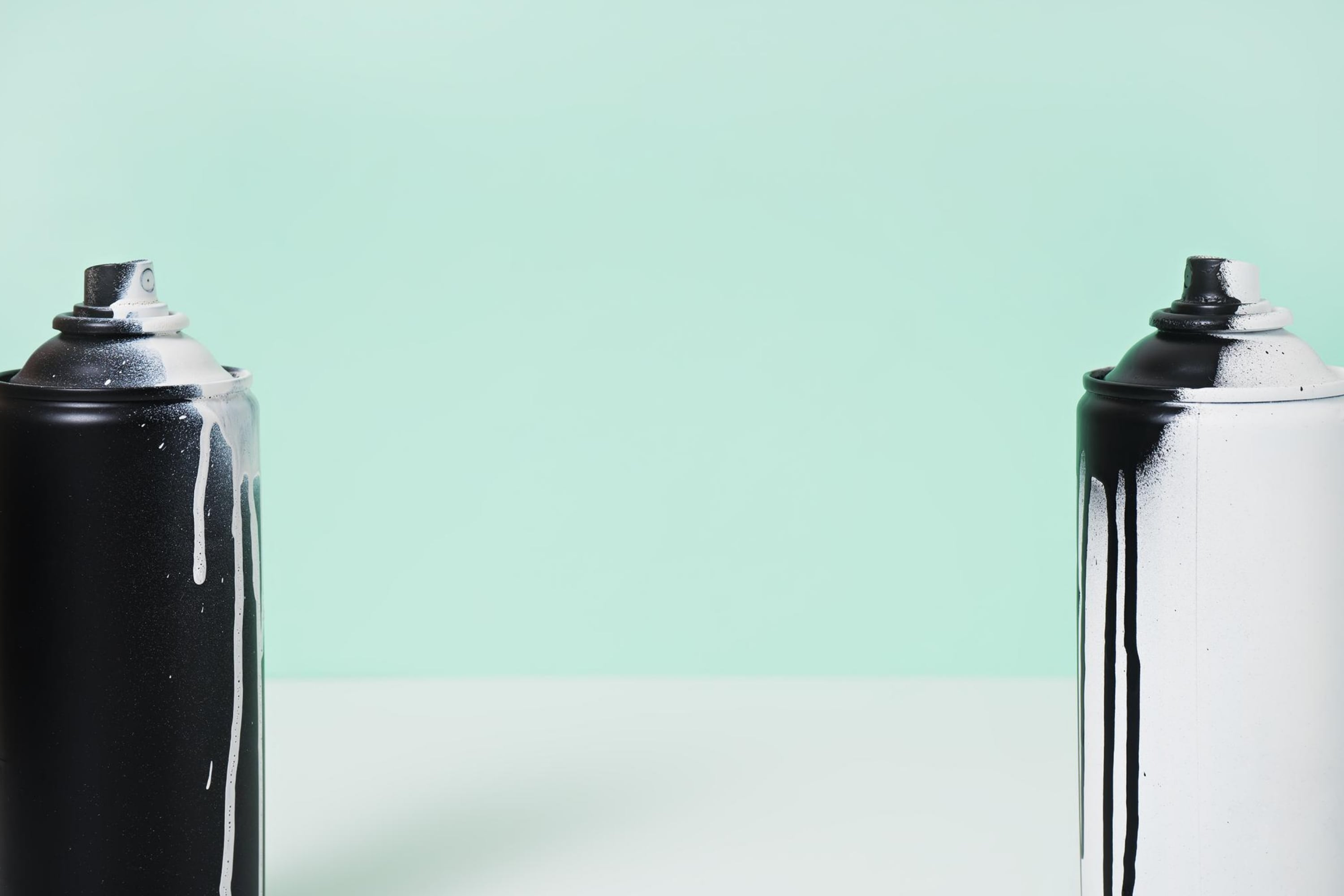 Minwax Polycrylic Water-Based Protective Finish
This clear coat will be perfect for those who need a coating that will remain clear over time. This water-based product is crystal clear, which means it will allow your latex paint to show its best sides. Another benefit of this coating is that it won't yellow. And since the formula is water-based, the product will dry pretty fast.
If you choose this clear coating, note that you can recoat the surface within two hours! Thanks to this feature, you can apply as many coats as you need and complete the project even the same day!
The coat will dry to form a nice satin or flat finish, which can make even an ordinary interior wood piece such as furniture, cabinets, or doors look aesthetically appealing.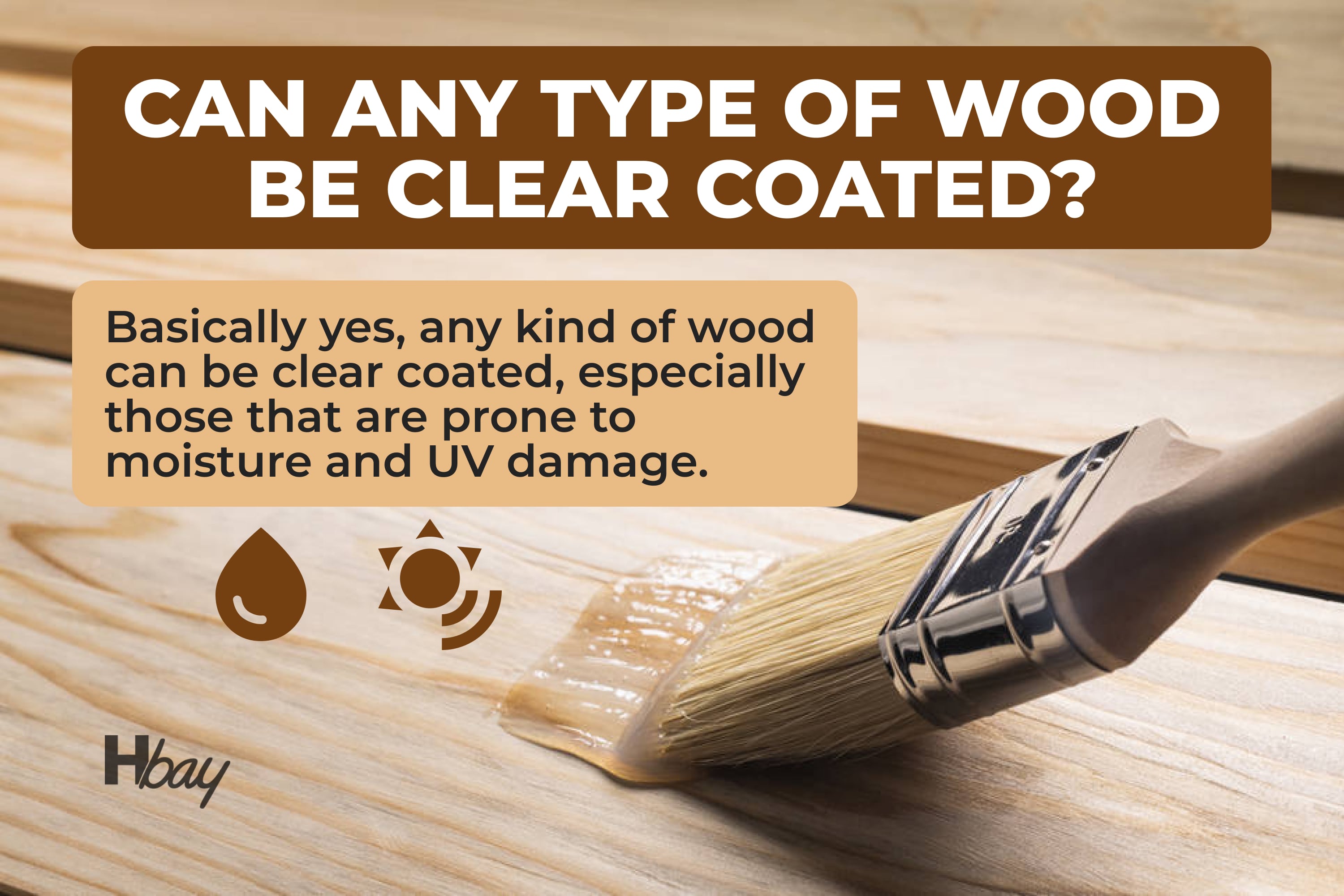 Rust-Oleum Varathane Ultimate Polyurethane
This product dries even faster than the previous one! Rust-Oleum Varathane Ultimate Polyurethane will dry to the touch in just 30 minutes and allow you to recoat after 2 hours! In addition, it offers superb protection of a surface from scratches and stains. Besides, thanks to its versatility, this product can work on a wide range of surfaces:
On painted trims
On doors
On cabinets
On other wooden surfaces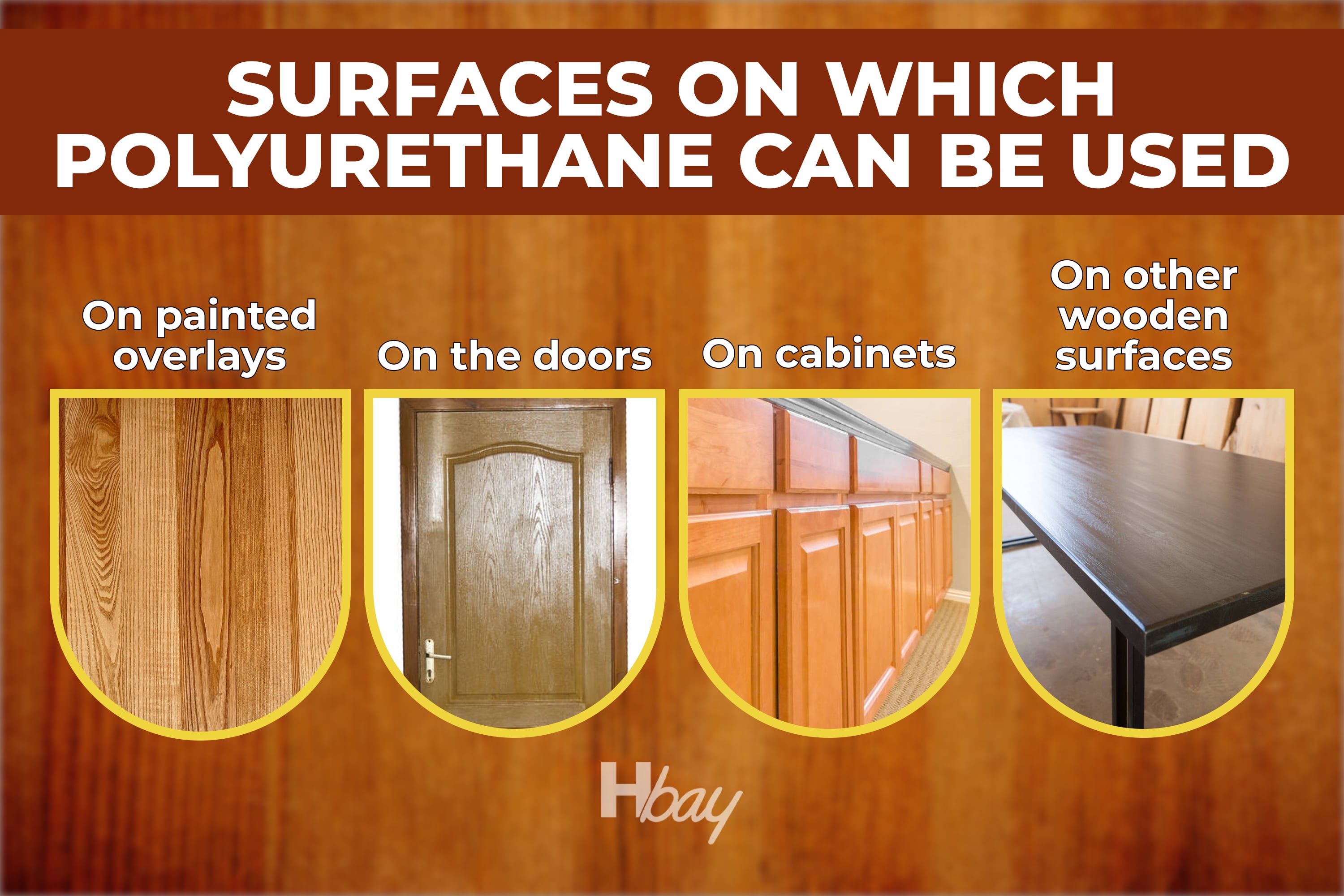 Since this formula is water-based, it makes this poly low-VOC and low-odor. That means there is no need to to buy a respirator for using the product.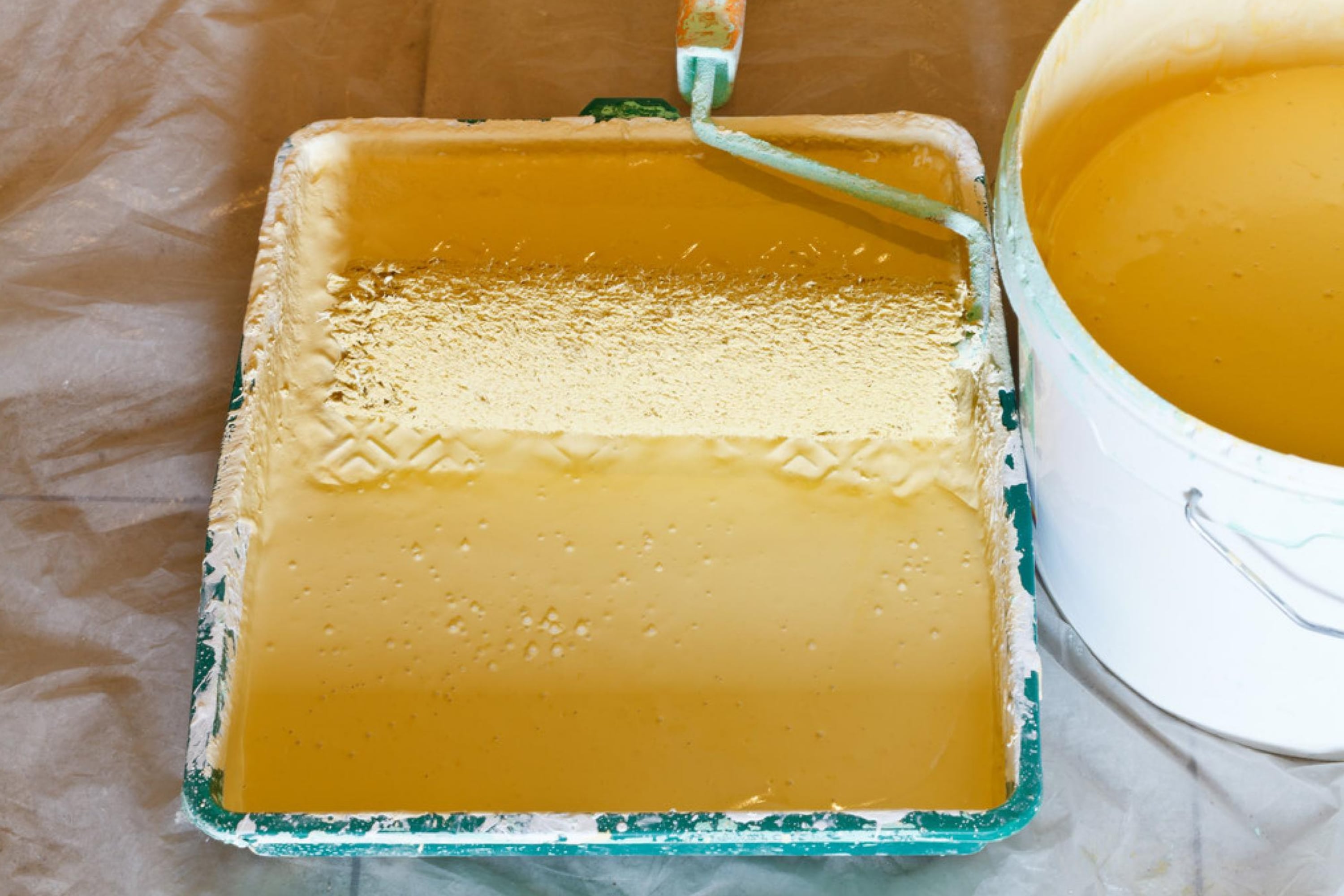 Minwax Helmsman Spar Urethane
If your surface or object is placed outdoors, the Helmsman Spar Urethane by Minwax can be exactly what you need to protect it. It is formulated for being used both indoors and outdoors the same successfully. Besides, the product is full of powerful UV blockers. As a result, your project will be protected from the sun's UV radiation and discoloring.
When applied on a surface, this clear coat offers great protection from the most weather elements, which means that your painted items will be safe outdoors. Moreover, the Helmsman is a highly versatile product. It works perfectly on different surfaces, for example:
On windows
Doors
Trim
Bar tops
Bathroom cabinets
Outdoor furniture
Kitchen countertops
Thanks to its waterproofing quality, you can be sure that wherever you use it, it will offer proper and reliable protection against moisture damage.
Minwax Helmsman Spar Aerosol Spray
This aerosol spray is your choice if you are looking for something that can simplify your project. The aerosol form of the product makes it super convenient in application, ensuring even coverage.
As a product described above, this aerosol is also specially formulated to work for both interior and exterior projects. It can be used equally well for sealing outdoor furniture, protecting it from the UV radiation, as well as other weather elements. This product also contains special UV blockers that make it ideal for coating exterior latex paint.
Well, now you know more about a few famous brands that produce clear coat products to be used over latex paint. Some of these products are only meant for the indoor use whilst others can be used both indoors and outdoors.
This is why we suggest you clarify where exactly you need the coating to be used and depending on this requirement, purchase the coat that will work exactly for the environment you choose.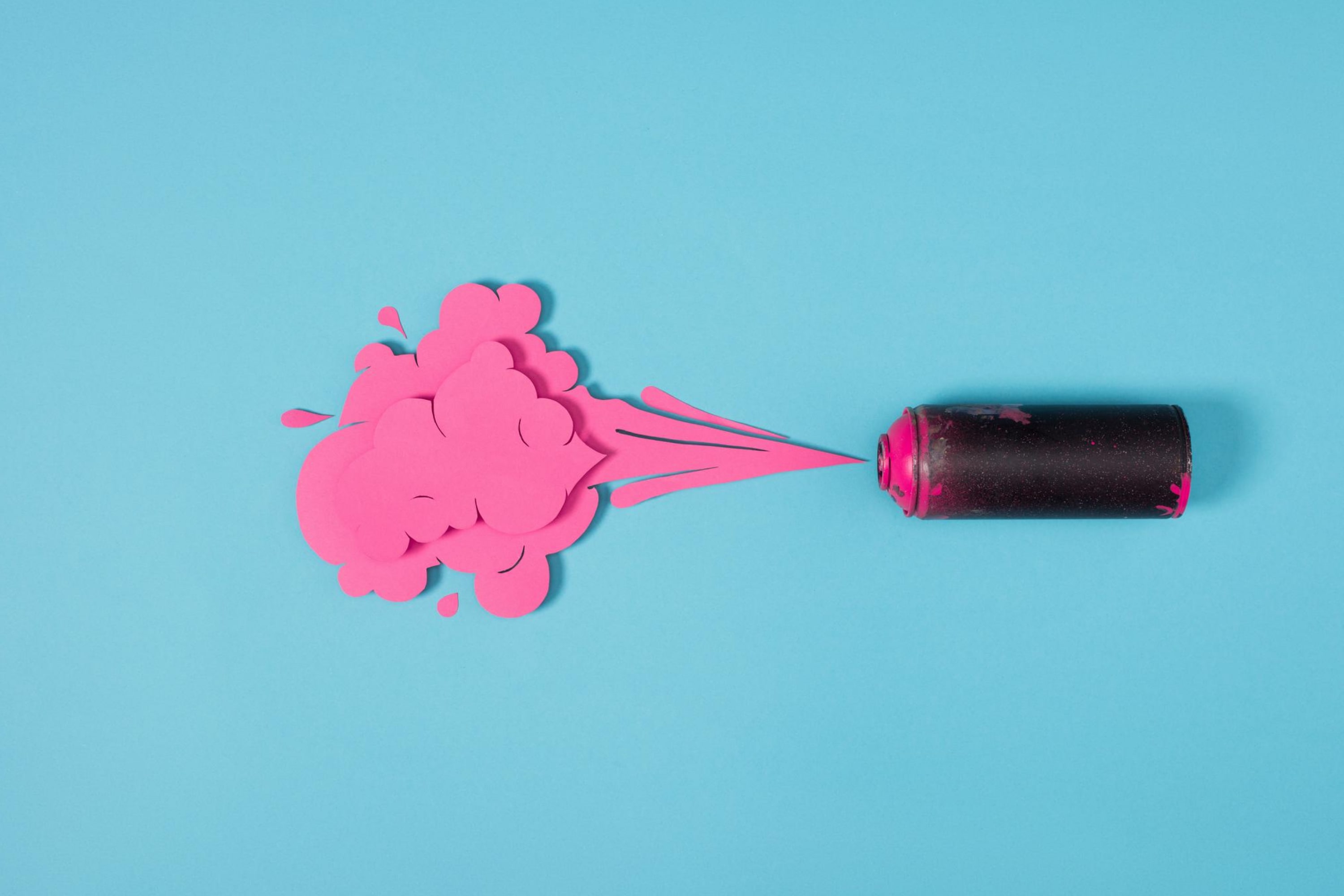 What Benefits You Get When Using a Clear Coat Over Latex Paint?
As we ahve already mentioned above, using a clear coat over latex paint has certain perks. For instance, some coating products help you protect your painted surfaces from fading or cracking. Others are good for preventing moisture damage. But is it all that you get?
HOW TO SEAL PAINTED OR UNPAINTED FURNITURE for a LOT OF USE
At this point, it's good to keep in mind that latex paint does not actually require a sealer. However, it is recommended to apply it over latex painted surfaces. Below, we have prepared some of the reasons why you might want to use a clear coat on a surface painted with latex paint.
The Paint Becomes More Durable With the Sealer On Top
As you already know, latex paint is not subject to chipping and peeling. However, it is always better to ensure it is properly protected! With the clear coat, your painted item or surface will get an additional layer of protection, keeping the paint coat safe underneath it. This can help you a lot in extending the lifespan of that painted surface/item.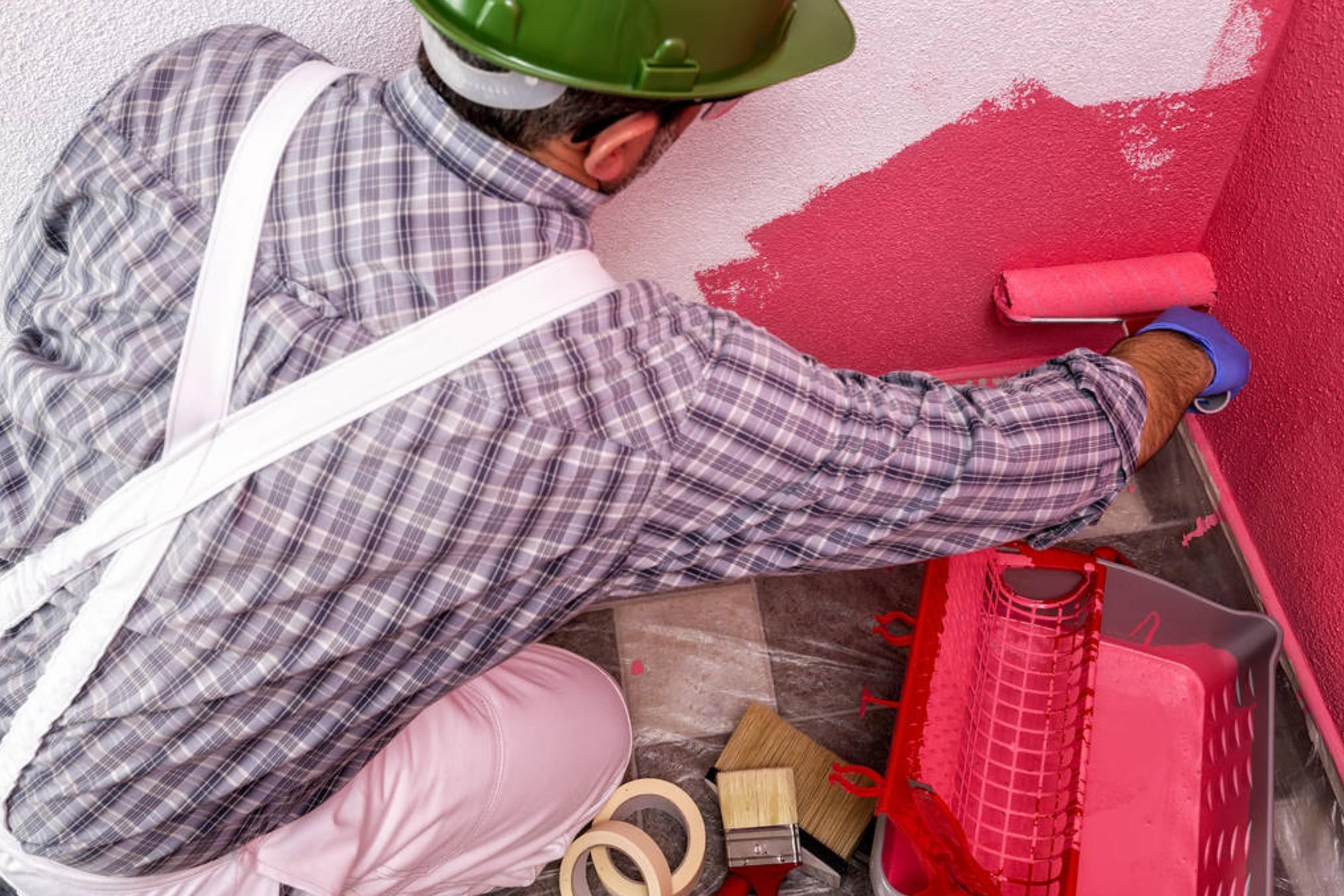 Sealing Makes Your Painted Item Scratch-Proof
While latex paint dries hard, it is typically not as hard as polyurethane, for example. As a result, it still remains prone to scratches. However, if you apply a clear coat over it, you will create a scratch-proof "shield" that will keep the surface safe from physical objects and impacts that could damage it.
As a result, you also save money and time that otherwise would be wasted on fixing the scratches.
It Will Be Easier to Maintain the Surface When It's Coated
If you cover your wooden surface with a clear coat of protection, you can be sure that you create a sleek surface able to resist fingerprints and smudges much better. The surface will also trap less dust compared to unsealed surfaces. It will result in less cleaning work to do for you! With a clear coat applied to your wooden surfaces and objects, you can remove minor stains and marks by simply wiping them off with a damp rag.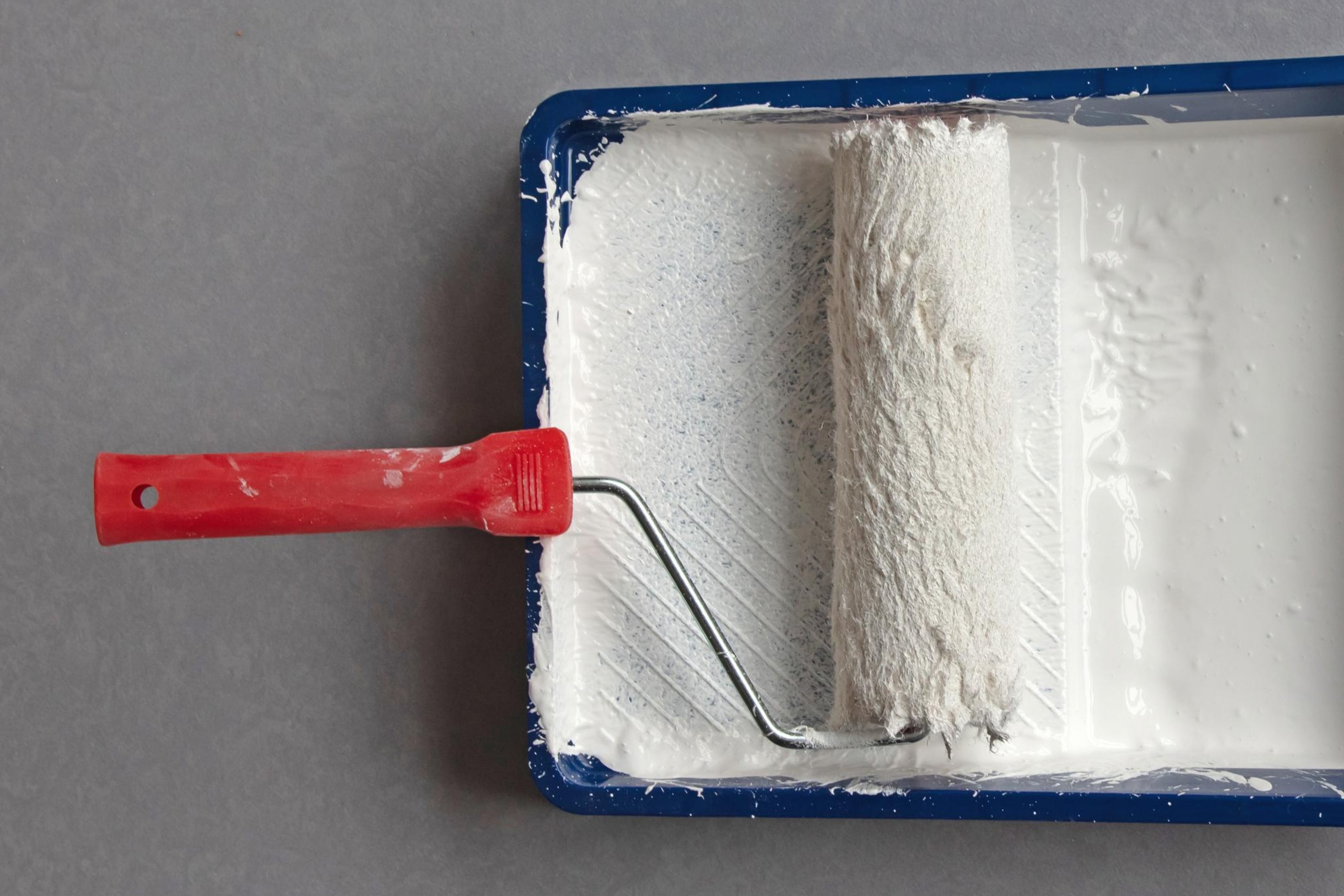 By Adding a Clear Coat Over Latex Paint, You Make It Waterproof
Latex paint is water-resistant but it is not waterproof. It will not withstand constant moisture, for example, but this can lead to water damage to your painted wood! This is why the solution will be to mix the latex paint with a waterproof sealant before applying it. It will make the paint resilient against extended or constant moisture exposure.
However, after painting, you will still have to seal the painted surface to make it waterproof. The sealant will create a protective coat over the paint that will repel the water, keeping any moisture from reaching the wood and damaging it.
With a Clear Coat, Your Painted Surface Will Be Protected From Fading
Latex paint may often fade with time. People often report it can lose its vibrant color, becoming dull and unattractive after the years of use, especially if the wooden item was kept in direct sunlight.
To avoid premature fading, applying a clear coat on the painted surface is very recommended! It helps not only to prevent fading but also preserve the paint's vibrant colors. As a result, even if the surface is pretty old, with a clear coat, it will look fresh and colorful for many years.
Now you know way more about clear coats that can be used over latex paint. We explained why it is very welcome to apply a protective clear coat over latex paint, and what can happen if you neglect this piece of advice. In addition, we shared a few clear coat brands that produce reliable and trustworthy products.
Finally, you are now aware of benefits that clear coating has. All this will help you select the right and suitable product for your wooden project and use it wisely.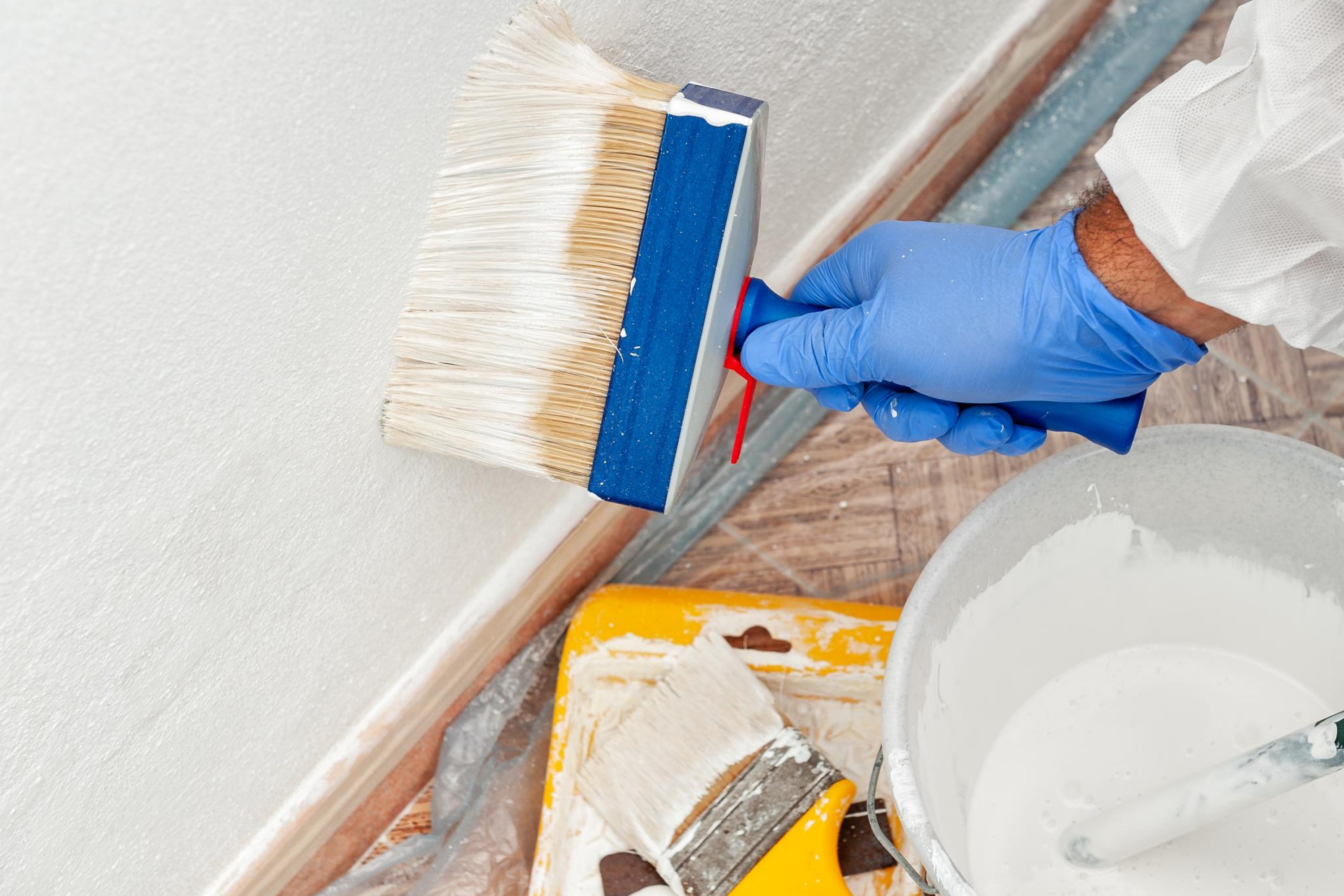 Frequently Asked Questions
⭐How long does a clear coat last?
It will surely last for a few years, depending on how well you maintain the surface.
⭐Can any type of wood be clear coated?
Basically yes, any kind of wood can be clear coated, especially those that are prone to moisture and UV damage.
⭐How much does a can of clear coat cost?
It depends on the formula. Oil-based will be pricier than water-based ones.