Painter's tape is a great thing, especially if you are bored of the walls painted with the same color and you want to make them look more creative and unusual! With the use of painter's tape, you can create different patterns and ornaments on your walls turning them into a masterpiece.
However, most of you might ask themselves the same question: how long should you let paint dry before taping over it?
Of course, it is clear that, if you apply tape onto fresh paint, it will not attach properly (if it attaches at all), and also, the tape will damage the paint layer!
So in order to avoid such a scenario, we are going to tell you more about taping over the freshly painted surface today. From this article, you will learn how much time you should wait before you can attach painter's tape to the freshly applied paint.
Also, we are going to tell you about the time needed for different types of paint to dry before taping over them. Finally, you will learn what other options exist except for the painter's tape that you can make use of, especially if you are in a hurry.
How Long Should Paint Dry Before Taping Over It?
Painting any room in your house can take some time, and in some cases it might take you quite a lot of time. First of all, you need to pick out a color or colors, make sure that they complement each other well, then you need to set up all of the tools and supplies.
And finally, then you get to work painting the walls. The more of the room that needs to be painted, such as the walls, trim, and ceiling, the longer the paint job will take no matter how experienced you are as a painter.
This is why painters tape is a great tool for this kind of work! It is used to help you get the clean cut edges that look professional and neat.
But here comes the question: if you are working on more than one part of the room at once, is it possible to put painters tape on fresh paint? And how long to wait before putting painters tape on fresh paint?
Well, in general, it is recommended that you wait for at least twenty four hours after applying paint and before you attach painters tape onto the freshly painted surface.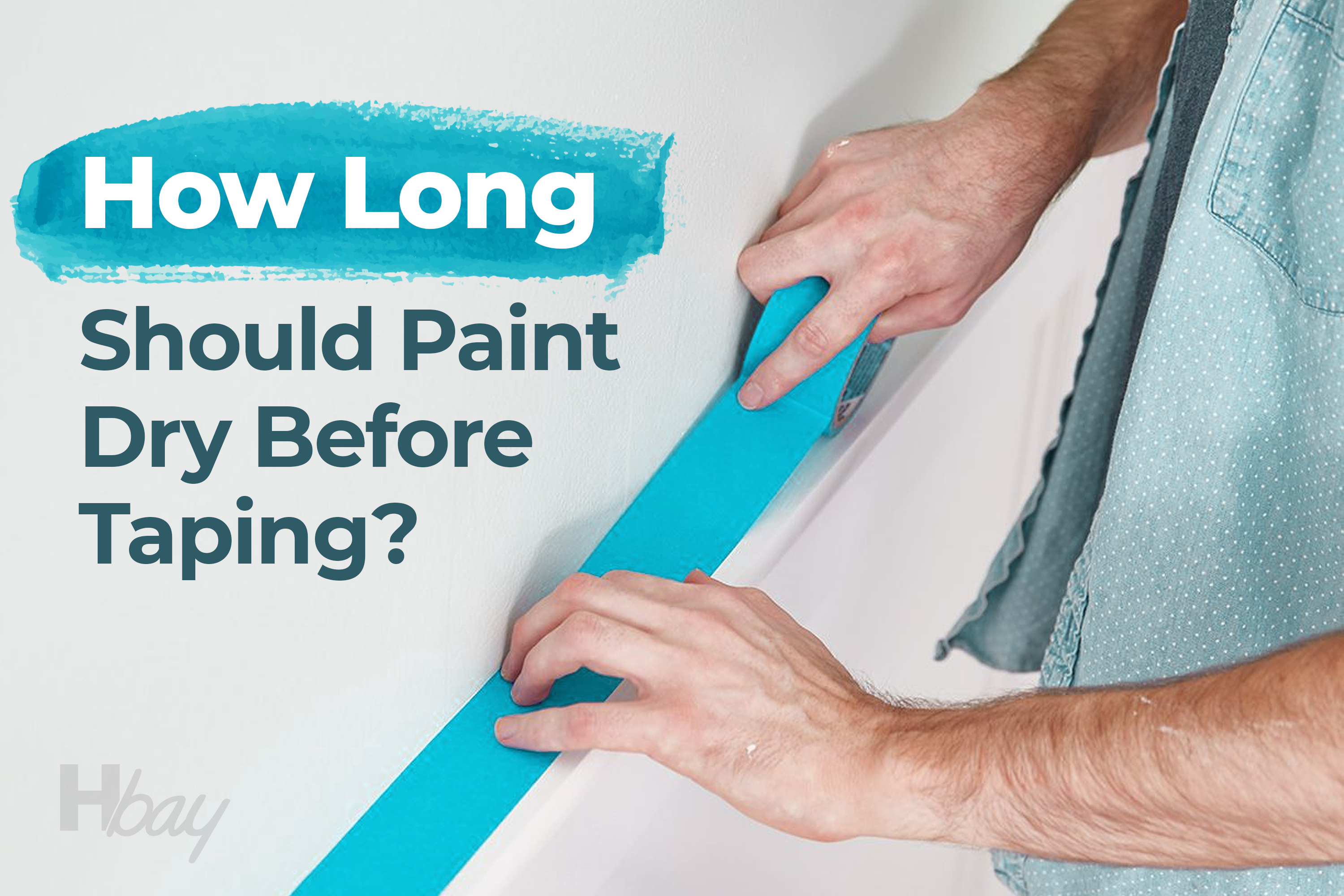 Of course, nobody forbids you to wait even longer if you have any doubts regarding the paint dryness!
In fact, that will be even better since like this, you will be absolutely sure that the paint has dried and you will not damage the layer of it by attaching the tape.
In addition, waiting helps create the clean-cut lines that you want. If you apply tape too early when the paint is still wet or it has partially dried, you are at risk of pulling the fresh paint right off the wall!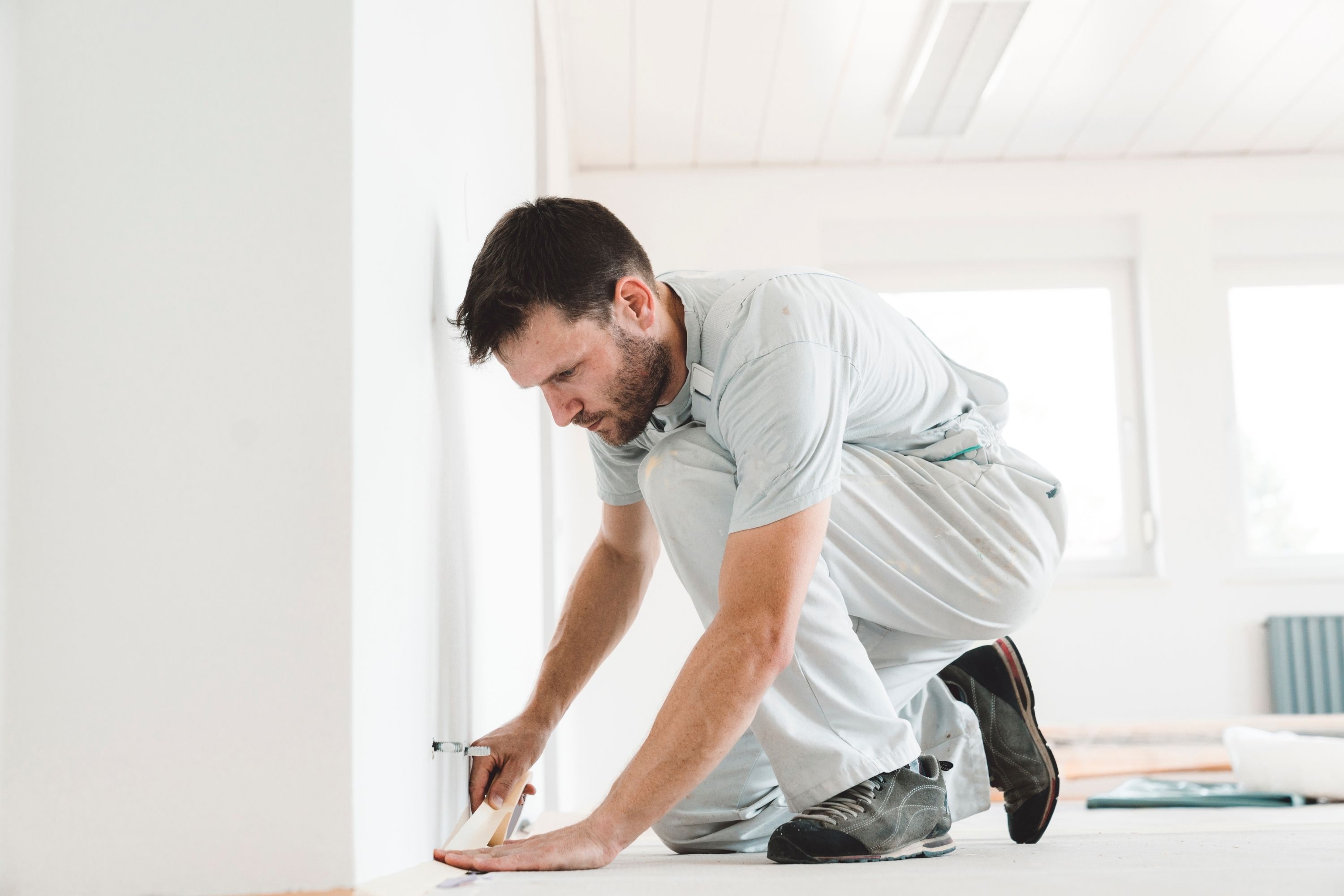 Extra Tips to Consider Before Taping Over the Freshly Painted Area
So, you have just painted your walls with an adorable paint color! Now you realize that you need to attach painter's tape (for instance, if you are going to work with the trims, etc). But is it the right time to do it right now, you may be wondering?
If you have any doubts, the best thing that can be done is that you take a few handy and easy tips into consideration before you act.
With their help, you will be able to avoid any unwanted flaws and mistakes and thus repaint the whole wall again from scratch.
Always wait until the paint is completely dry before you place any painters tape on it. This will ensure that the paint is in place and the painters tape is not able to take any of your previous hard work with it!
Wait for at least twenty four hours before you apply the tape onto the freshly painted wall and start with another wall instead.
Even if the paint seems dry before twenty four hours pass, it is best to wait more. There may be a small amount of it that is still drying and it has not attached to it properly yet.
For the best results, it is recommended to wait for two or even three days at least after you paint any wall or even a trim, before you add painters tape onto the surface. Like this, you will provide more security and you will be sure that the paint is in place no matter what.
Use these recommendations every time before you start painting your walls and using painters tape on them. With that in mind, your painting work will always remain neat and exact.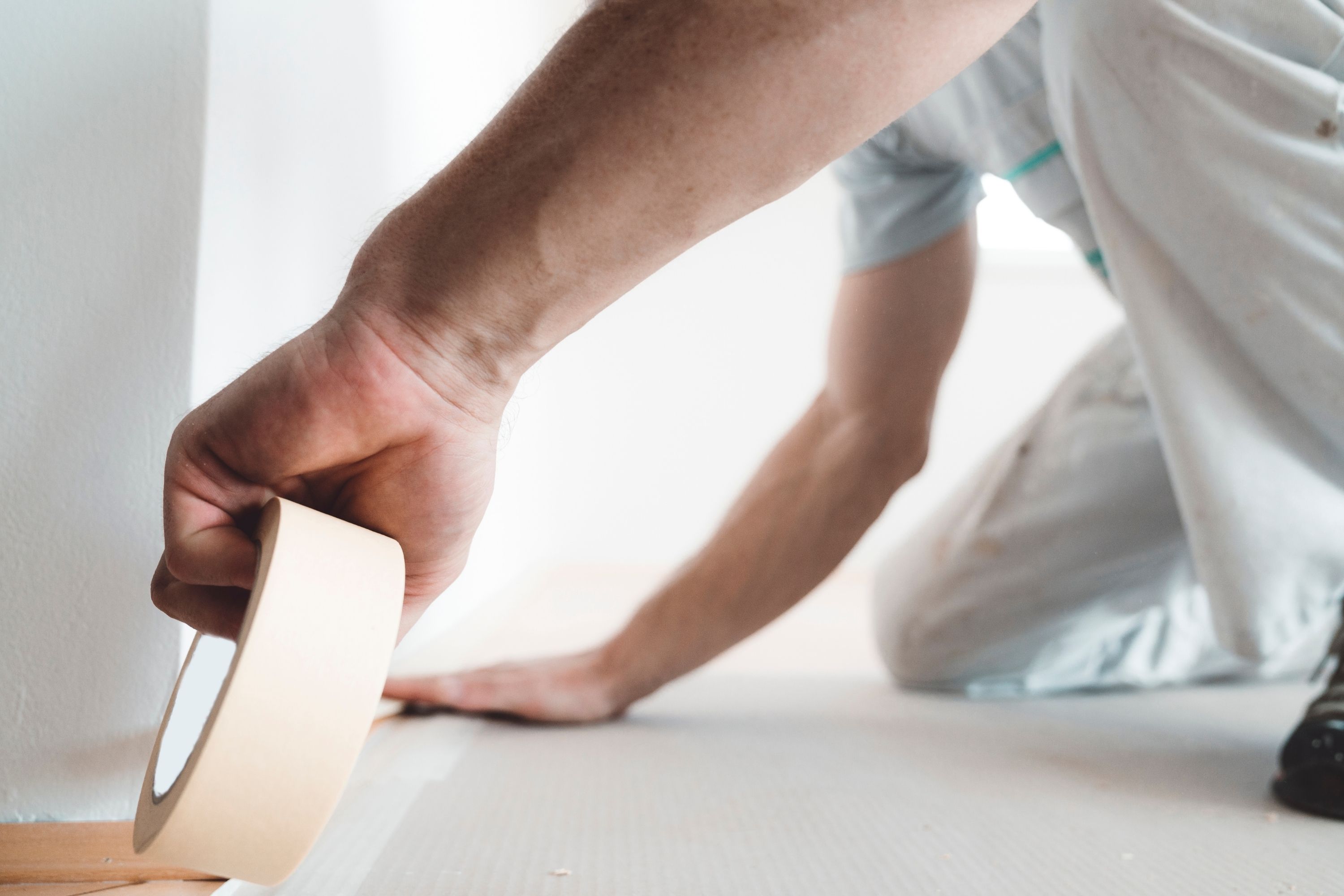 Related: How Long Does It Take For Behr Paint to Dry?
How Long Should Spray Paint Dry Before Taping?
Spray paint, as you probably know, is well known for its quick drying time. Since this paint is being applied with the help of a pulverizator, the paint layer comes out being very thin.
This allows the freshly painted coating to dry much faster in comparison to paints that are applied with the brush or, moreover, with the paint roller. And even if you cover the surface with the spray paint several times, such a coating will still dry faster!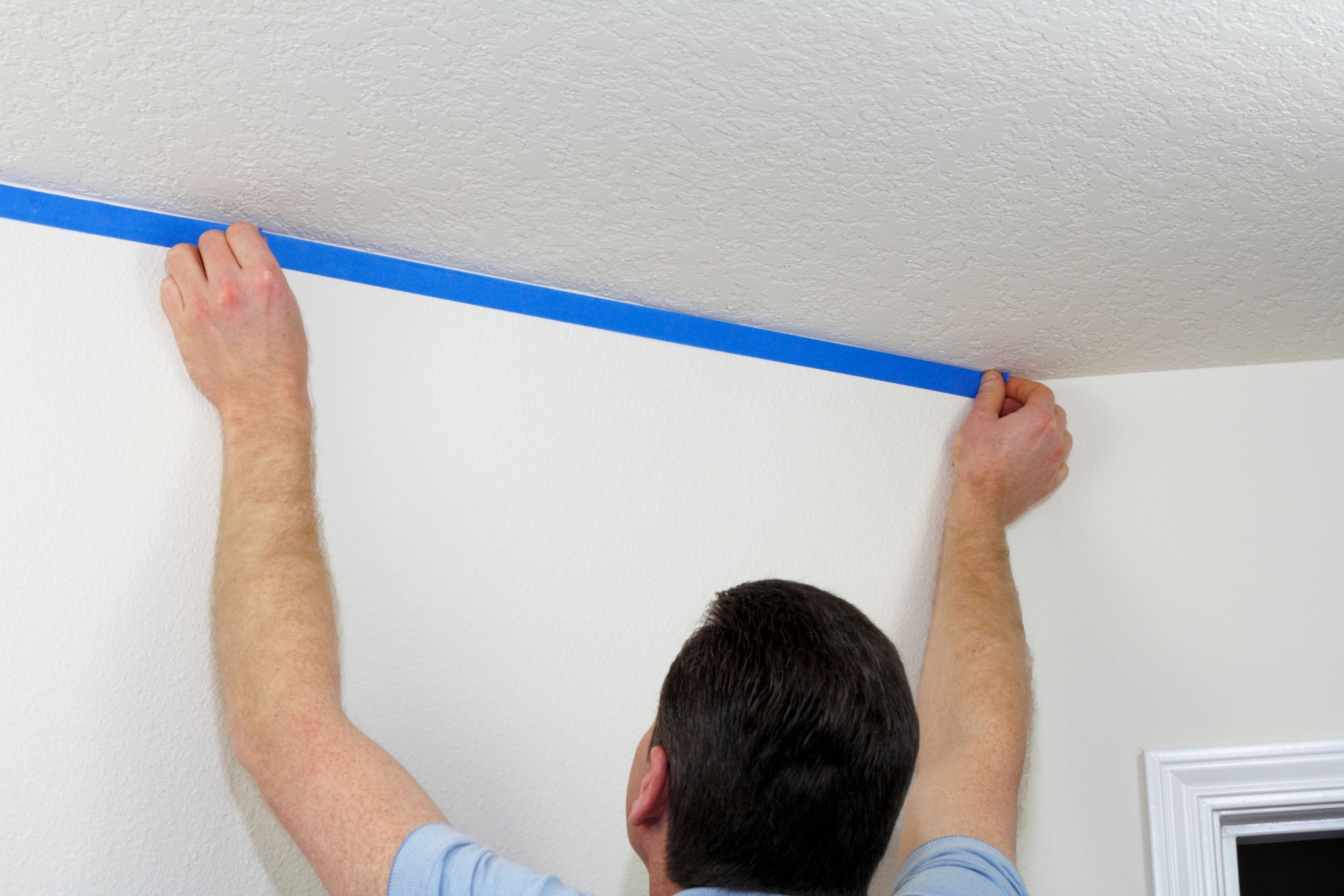 But how much time does spray paint need to dry before you can attach painters tape onto it safely without damaging the coating?
In general, it will be better if you let the painted surface dry for twenty four hours even if you applied only one coat of paint.
Like this, you will be absolutely sure that, when the tape is applied, the paint will not come off along with it!
When Should I REMOVE THE TAPE?
Related: How Long to Let Wood Dry Before Painting?
How Long Should Latex Paint Dry Before Taping?
Latex paints belong to the group of so-called water-based paints. They are known for drying pretty fast which has made them favorite among the home renovators and enthusiast painters.
So if you are planning to paint your walls with latex paint and later apply painter's tape to the surface (for example, if you are going to work with trims later), we recommend you wait for twenty four hours or better more until the paint dries fully.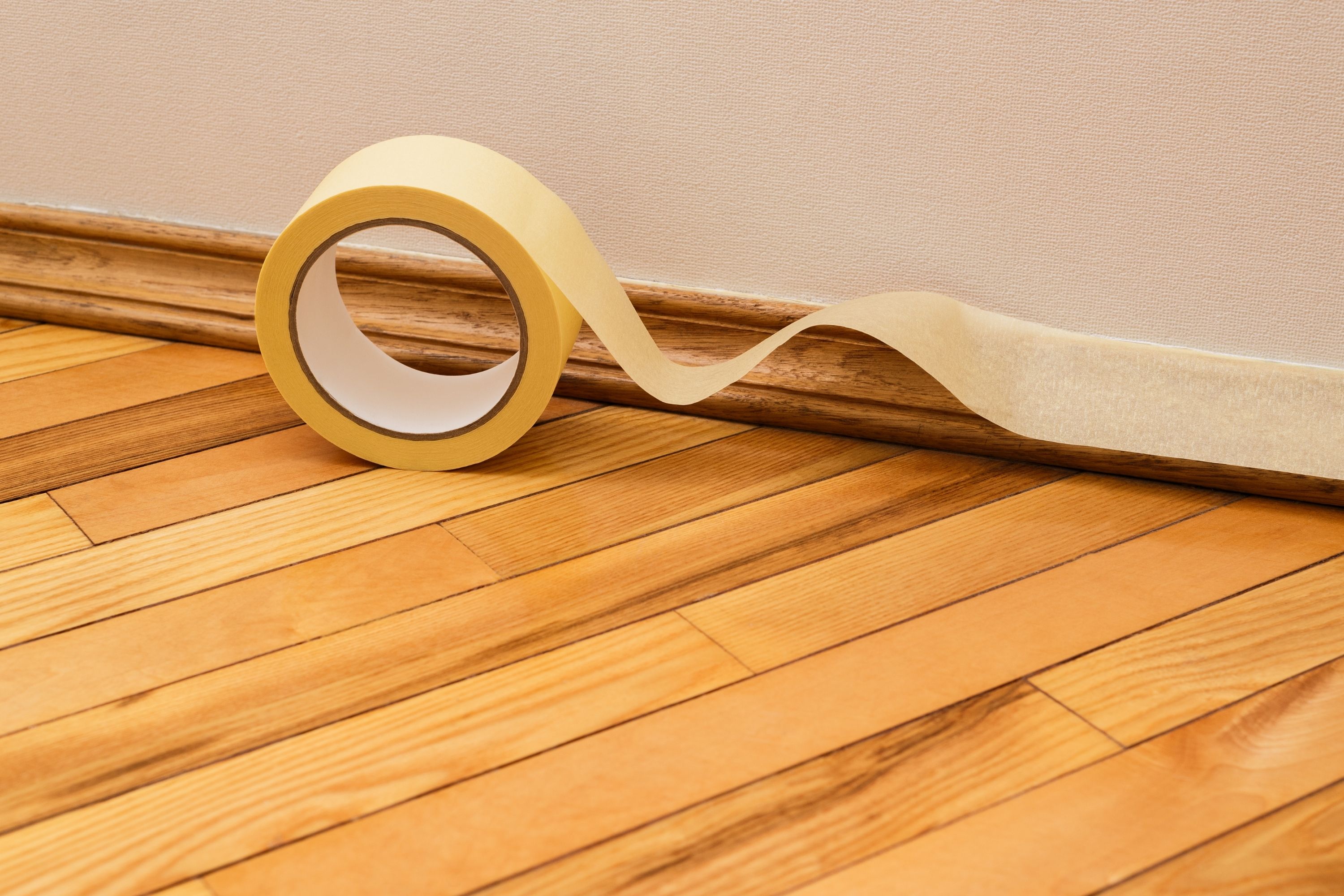 Alternative Options Beside Painters Tape
As you already see, using painters tape requires quite a lot of patience and time! In most cases, it is needed to wait for quite a long period of time (sometimes for several days!) before the tape can be attached to the freshly painted wall.
Of course, not everyone agrees to do that since most of you might have a limited time frame for finishing their home painting project. But what shall you do in this case?!
Does this mean you are out of luck and you have nothing left to do but just wait it out?
Of course, if you have the time, it is the best option for you to use! However, there are some alternative variants that can be used if you do need to get the work done quickly before your paint has enough time to dry on the wall, ceiling, or trim.
One of these options is a shield. These shields are available in different sizes that are based on the room you want to use them in, and also on what works the best for you.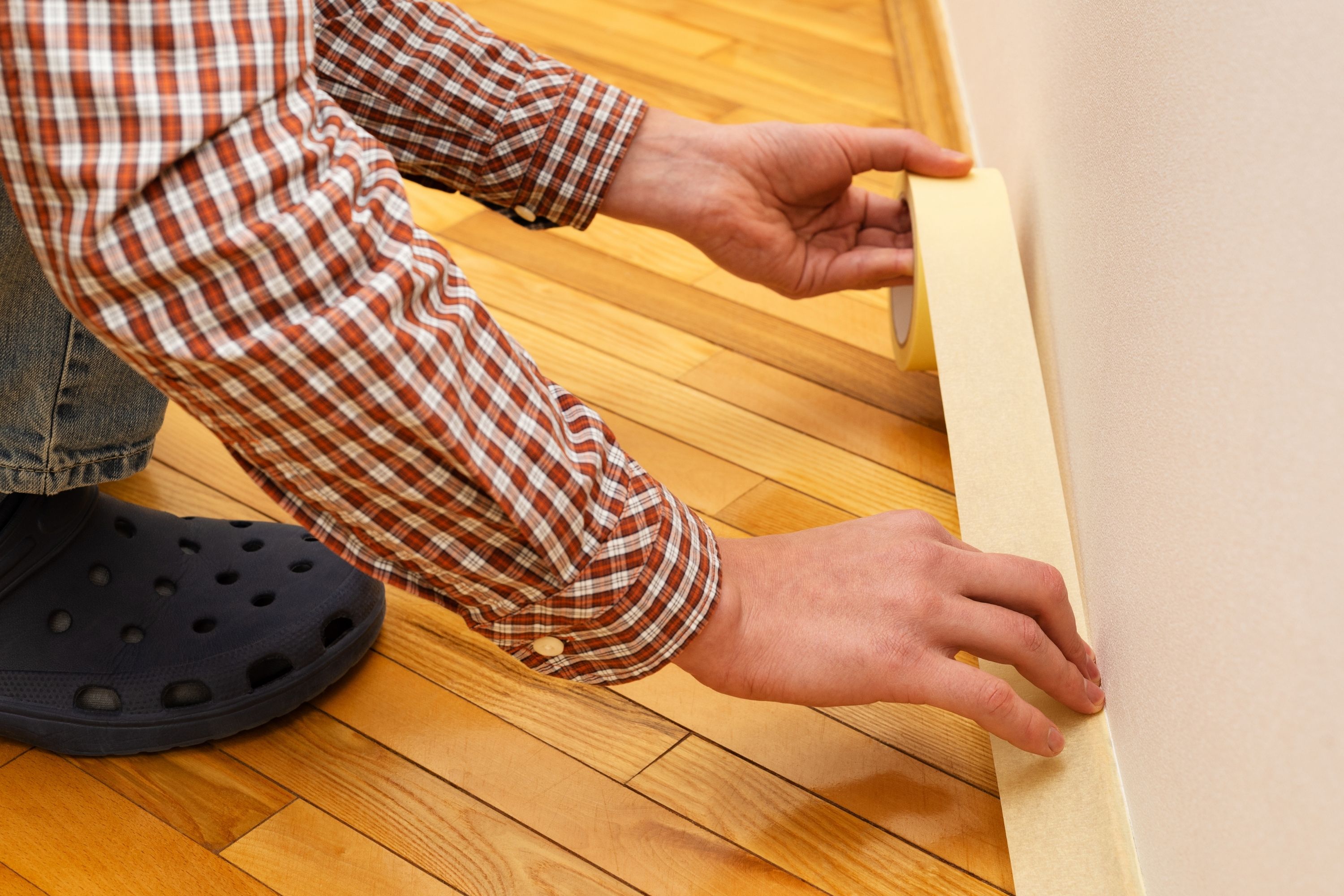 The biggest trick with this option is that you need to wipe off the blade often as you make your way around the wall and you will most likely need to hold onto the blade. But it can help speed up the process while making the paint job look professional.
If you are worried about handling some of the edges in your room while painting, then the shield may not be the tool that you are looking for.
Instead, we would suggest you use something like a painting edge when painting the wall near the trim.
It does fall short when you actually work on the trim in a room, but it will do the job for helping get those small areas where you do not want the paint to drip.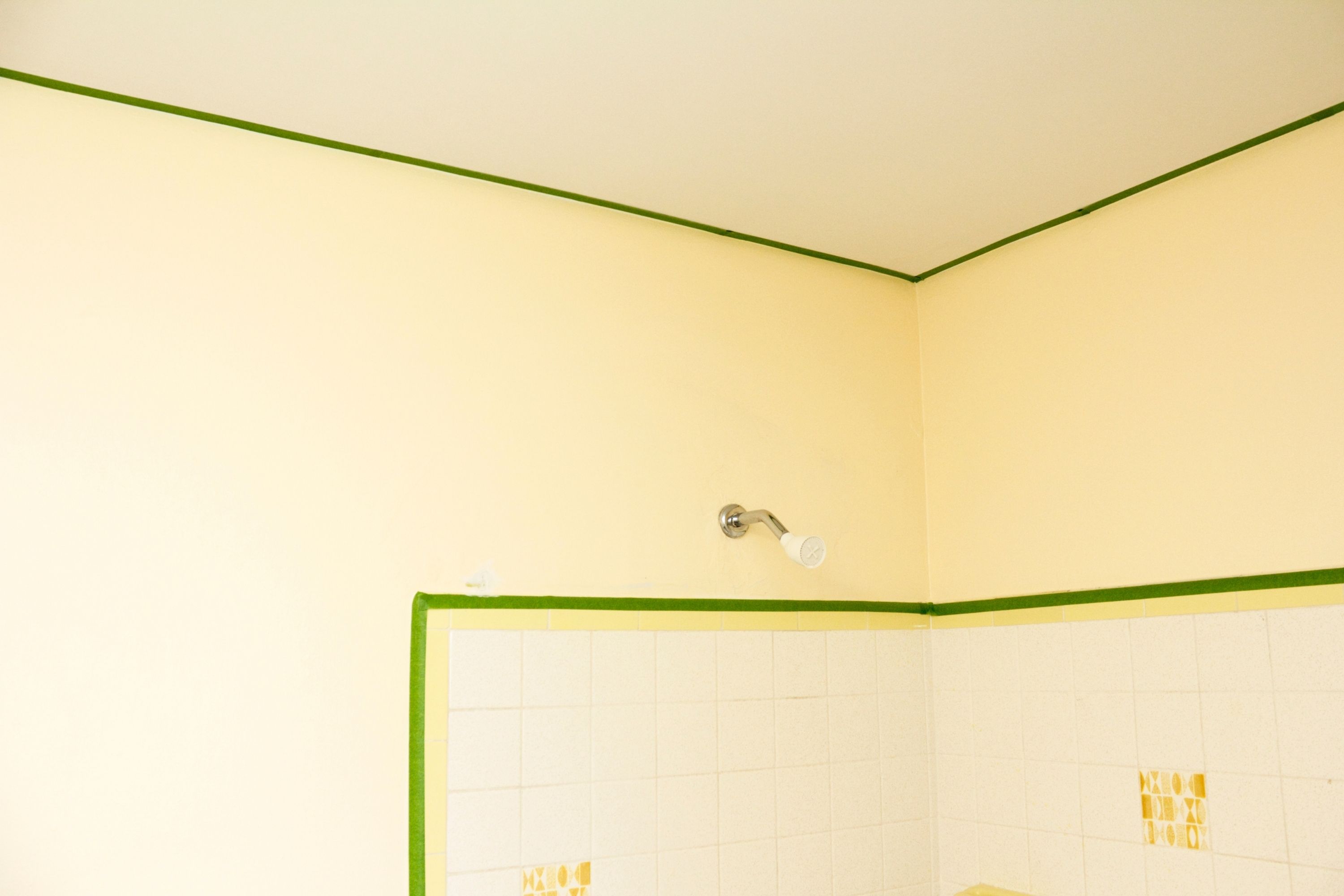 What May Happen If You Decide to Apply Painter's Tape When In a Hurry?
As we could already understand from the information provided above, working with painter's tape requires time, and sometimes quite a lot of time! But what if you decide not to wait when being in a hurry, and you decide to tape it right now?
Many homeowners or painters find themselves in a hurry and need to get the painting done quickly. There can be different reasons for that.
They may not have time to paint the trim, wait two days, paint the ceiling, wait another two days, and then after an additional two days, paint the walls just to get one room done. They need to get everything done in one day, rather than one week!
In this case, you may decide to just wait a few hours and then use the painters' tape instead.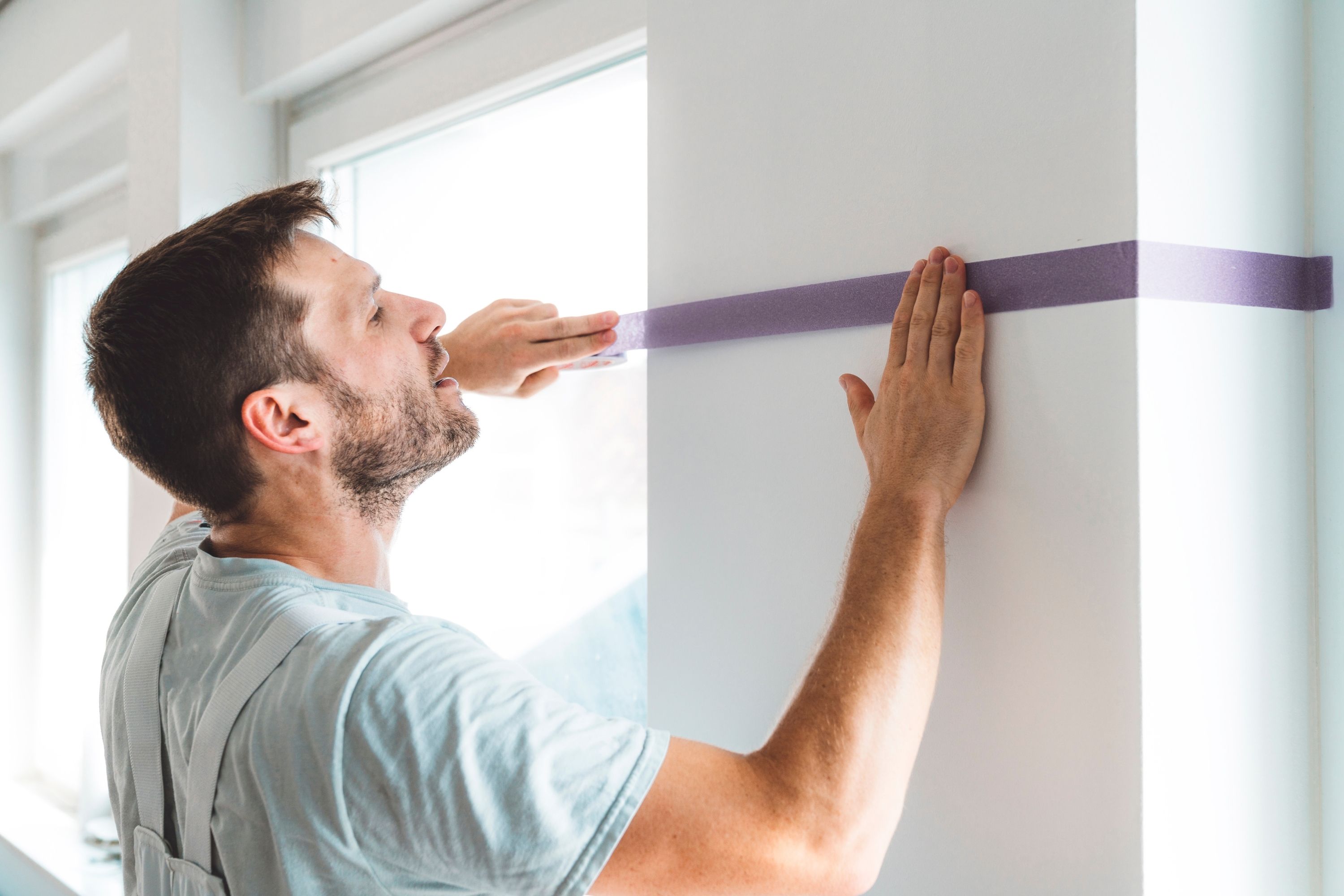 However, we do not recommend you do so! If it happens, you will surely get frustrated when the tape ends up pulling off some of the paint.
You then will need to go back through and try to fix some of the spots and other issues from pulling the tape off.
So as a final thought, we would like to remind you that, when working with painter's tape, it is best to spend more time but have the work done properly rather than hurrying up and ending with a messy wall!
Frequently Asked Questions
⭐ What's the most popular size of painter's tape?
⭐ What temperature is ideal for painter's tape removal?
Remove it when the temperature is between 50 and 100 F.
⭐ Why doesn't my tape stick to the wall?
Moist of humid air might be the cause.