Modern types of paint allow you to express your creativity in a wide variety of ways.
You can opt for spray paints or regular paints that are applied with brushes. Also, it is possible to use different types of surfaces for decorating. And silicone is one of them.
This material is very versatile, this is why it has gained such a great popularity among artists of all ages.
However, people often want to know whether it is possible to apply paint onto silicone objects, and if it is possible, then how to do it correctly.
So in this article, we are going to tell you more about this.
You will learn a few ways of applying paint to silicone surfaces first of all. Also, you will learn how to paint silicone rubber.
In addition, we will do our best to provide you with handy tips on how to paint silicone surfaces in a most successful and easy way.
How to Paint Silicone Coating?
Many home artists don't like silicone as a crafting material much. And there is a reason for that.
See, silicone has a very smooth surface which makes it quite difficult to apply any paint onto it.
However, this specific nuance of silicone as a surface material should not turn the paint application process into an unbearable task!
Fortunately, we can share a few relatively easy ways of paint application that can be used in case you need to paint something that is made of this smooth material.
In addition, you will be surprised to find out that in fact, painting a silicone surface is quite a simple process!
All you need is to make sure that you prepare yourself and the surface for the upcoming paint application correctly and thoroughly.
In particular, the right preparation includes such actions as roughing up the smooth silicone surface with denatured alcohol and using primer, oil-based paint, and patience to get the job done exactly as you imagined it to yourself.
With a little bit of practice, as well as patience and proper preparations done in time, painting silicone surfaces can be fun and produce beautiful results!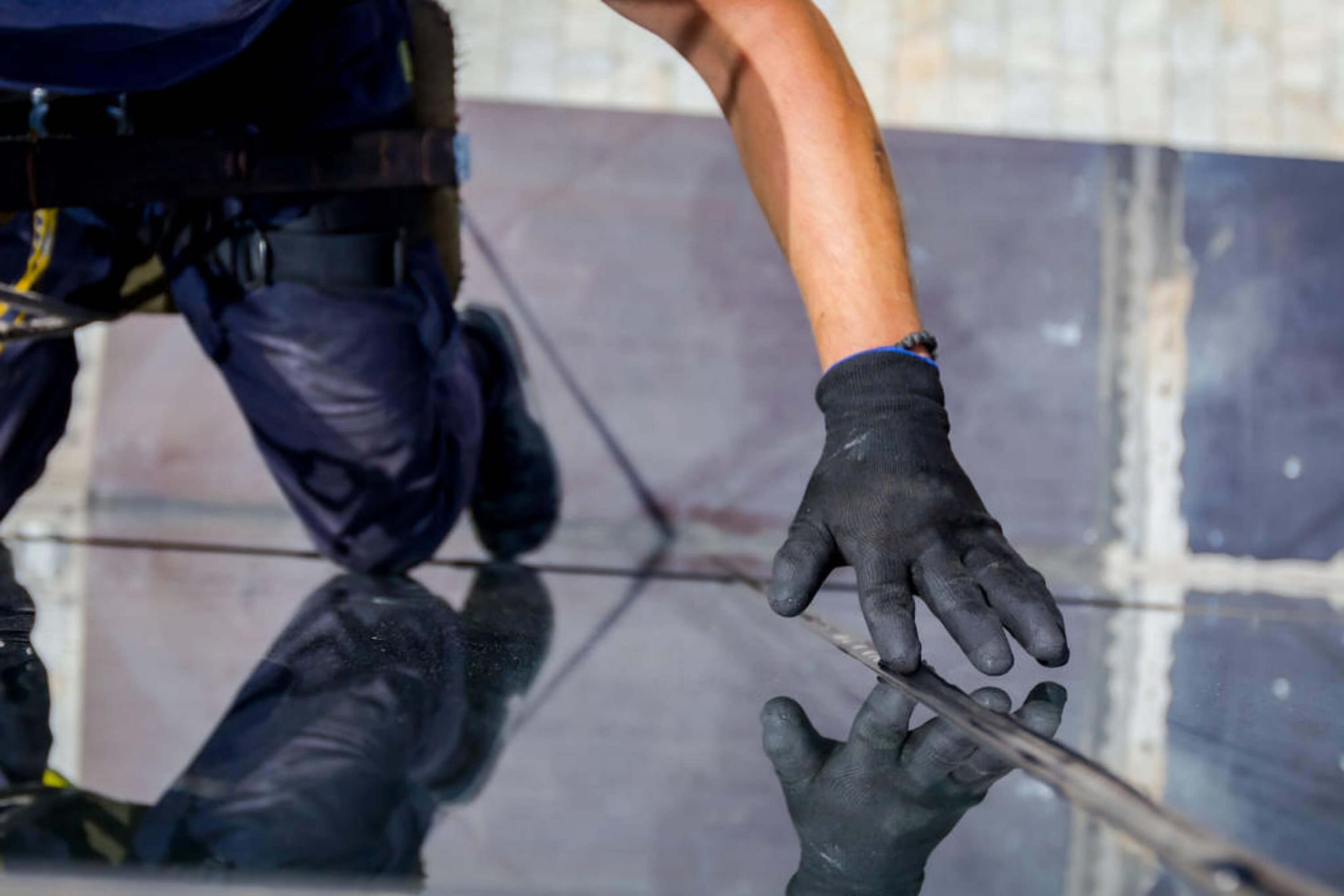 How to Paint Silicone Caulk?
If you need to apply paint onto a silicone caulk, it is important to follow certain rules and recommendations.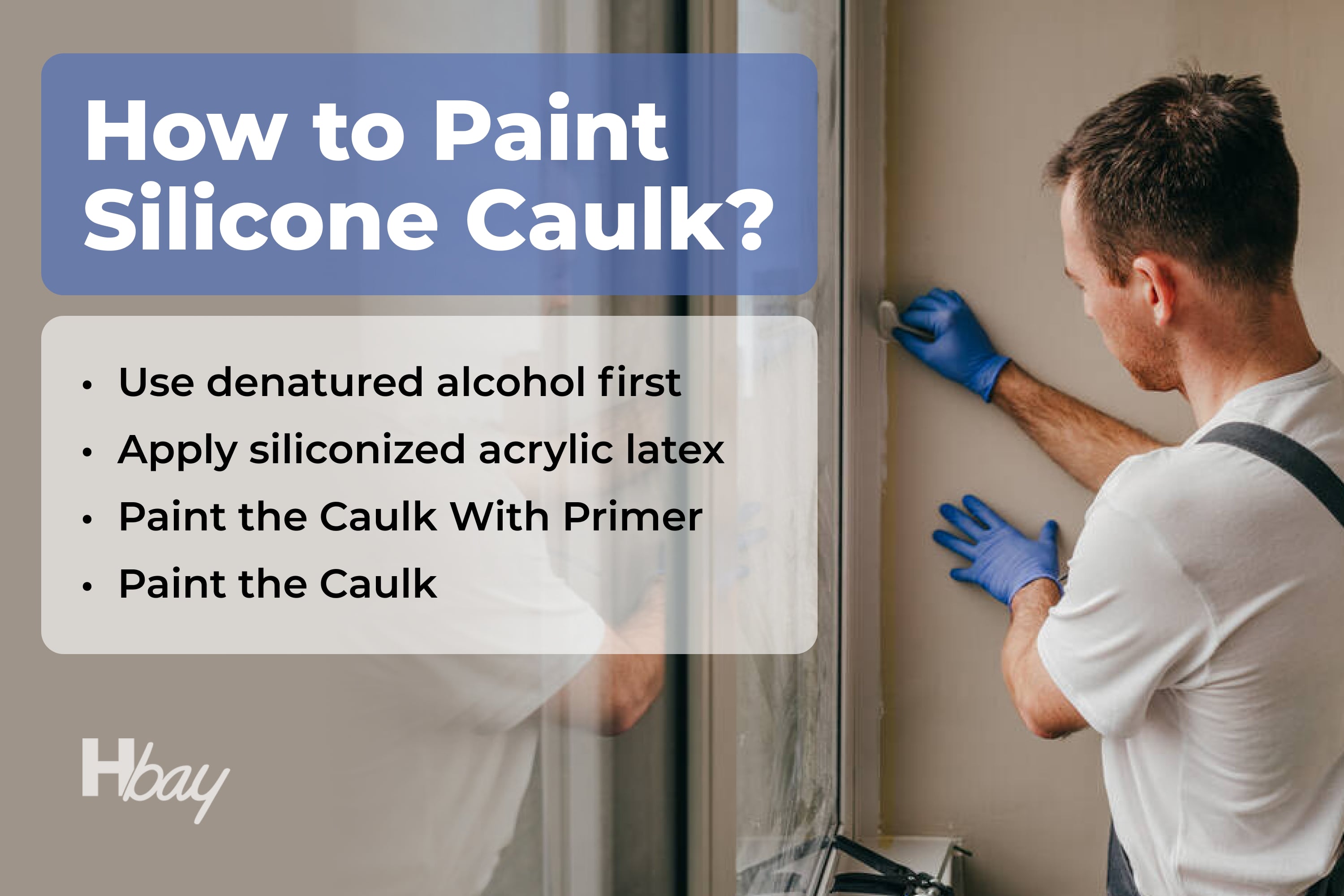 Make sure that you do everything as described step by step, and you should have no problems with painting your caulk.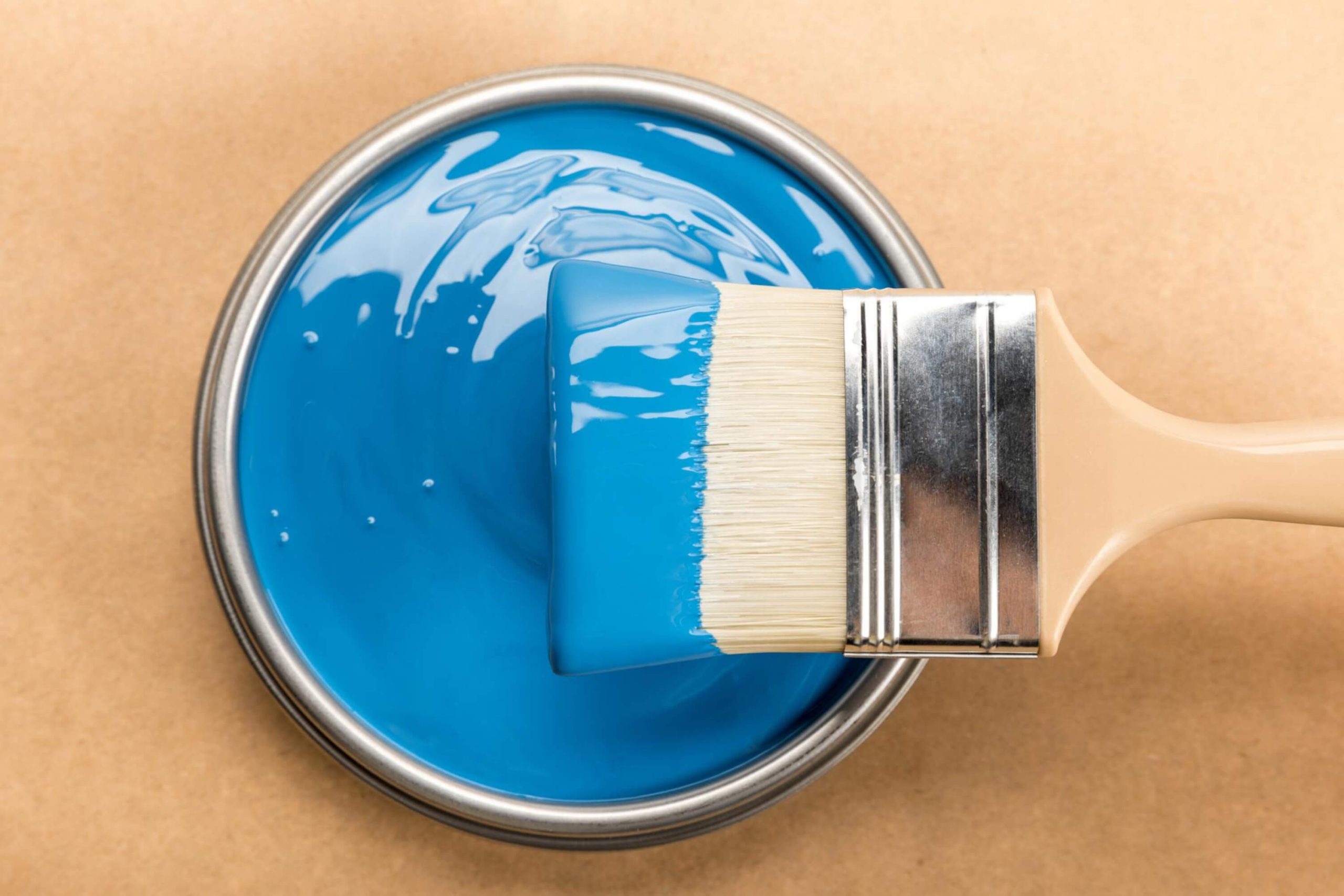 Use Denatured Alcohol First
First of all, wipe the caulk with denatured alcohol.
The reason is simple: like this, the paint will not stick well to silicone because of how smooth the surface of it is.
Denatured alcohol will act as sandpaper and roughen up the surface of the silicone. To do it right, pour the alcohol onto a rag and wipe it over the surface of the silicone caulk.
Leave it for five to ten minutes and it will evaporate on its own.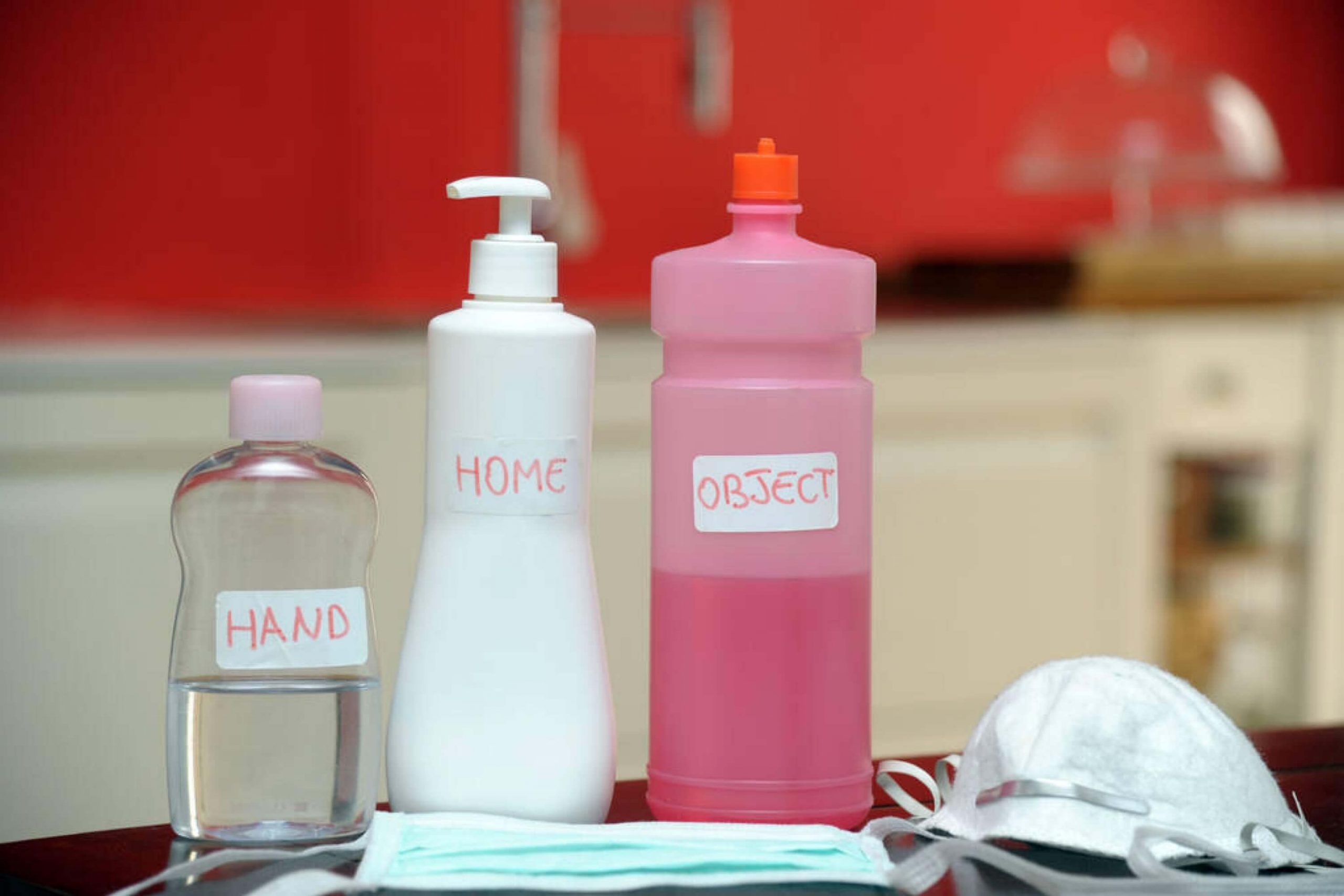 Apply Siliconized Acrylic Latex
The next step is to apply siliconized acrylic latex to the caulk.
The siliconized acrylic latex will act as a second caulk and will make the surface even easier to paint.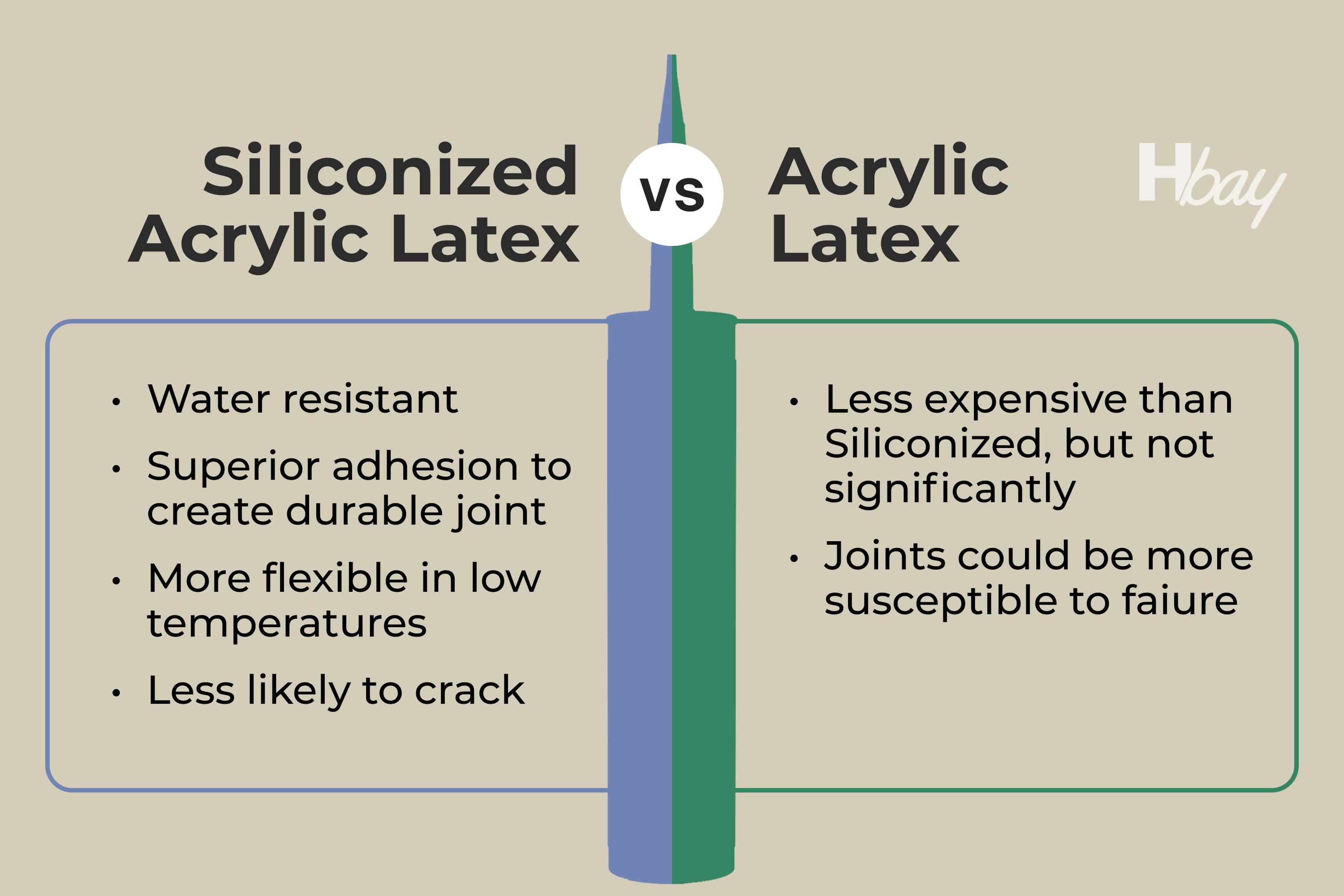 And since the silicone acrylic latex will typically come in a bottle, we recommend you use scissors to cut the tip of the applicator on the bottle at a 45-degree angle.
Once this is done, simply load it into a caulking gun.
And using the caulking gun, you can now start applying the acrylic latex to the caulk. Wait about ten minutes for it to dry before moving on to the next step.
Related: How to Clean Dried Acrylic Paint Brushes?
Paint the Caulk With Primer
Now it is time to paint the caulk with oil-based primer. An oil-based primer will stick to silicone the best so you should opt for this variant.
Use a paintbrush to apply a thin and even layer of primer.
Wait about one hour and then apply a second layer.
After the second application of primer, wait at least one more hour before using the oil-based paint on the silicone.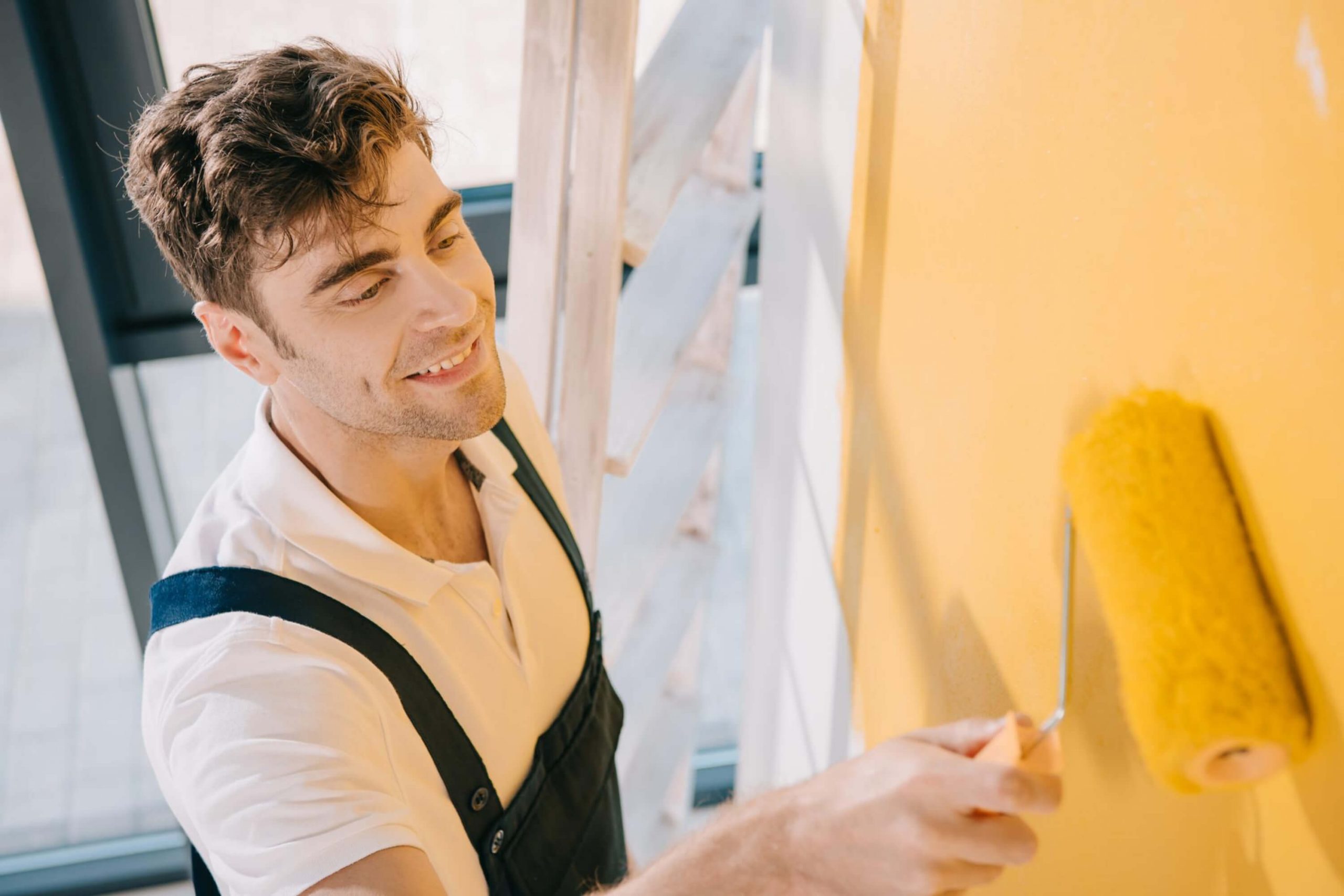 Paint the Caulk
Finally, the very last step is to actually apply paint to the caulk. We recommend you use an oil-based paint.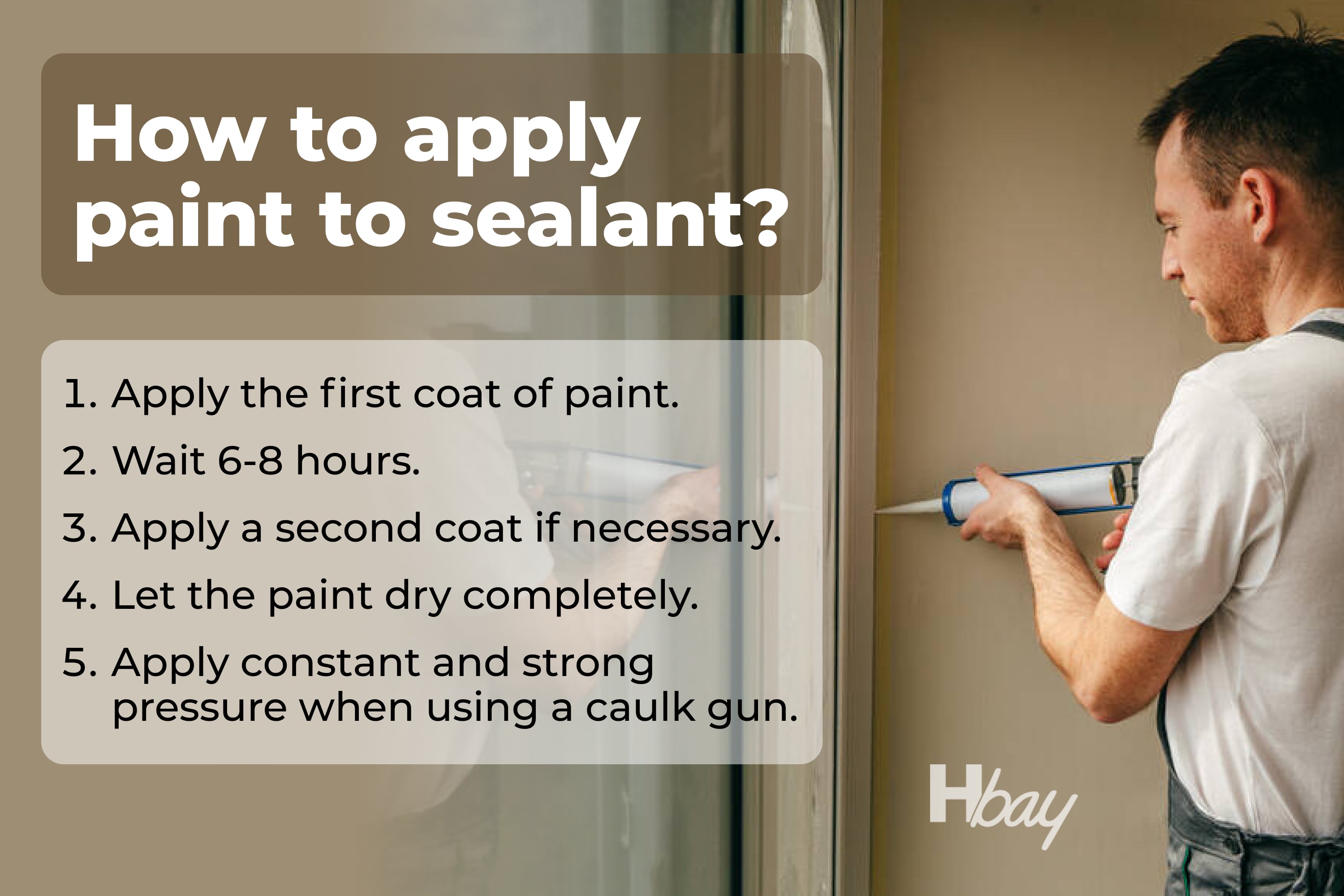 Read the instructions on the paint label before application.
Then, use a paintbrush to apply the first layer of paint.
Wait six to eight hours and then apply a second layer, if needed.
Allow the paint to dry completely before allowing the silicone to get wet or exposing it to moisture.
When painting the caulk, you should apply steady and firm pressure while using the caulking gun.
If you do everything as described, you will be able to paint your caulk easily.
How to Paint Silicone Prosthetics?
In case you need to apply paint onto silicone prosthetics or props, you also have to follow certain rules and use life hacks and tips that will allow you to succeed.
Below, we have prepared a detailed guide for you on this subject.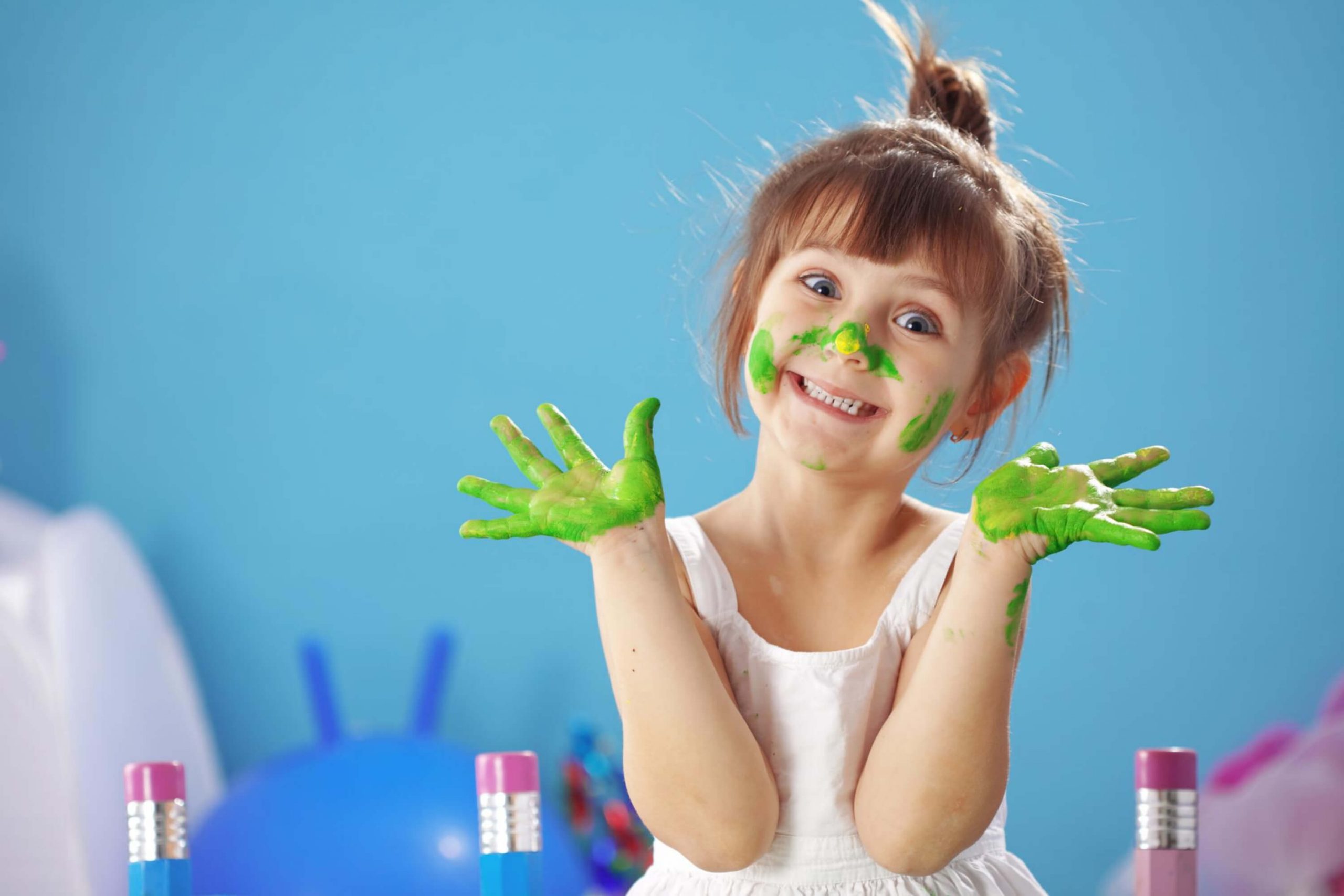 Wipe the Silicone Surface
Start with wiping down the silicone with acetone or limonene.
The silicone needs to be cleaned first in order to remove any grease or remaining release agent (a bonding chemical).
You can do this by pouring acetone, delimolene (orange solvent), or isopropanol on a rag and wiping down the entire surface of the silicone prop or prosthetic.
Prepare the Painting Solution
Mix three parts oil-based paint and one part silicone caulking. Silicone is a flexible material, so it is important to use a flexible paint so that it can stick to the silicone properly.
Mixing an oil-based paint with silicone caulking will make the paint even more flexible than it already is. Use a paint mixer to mix the paint and caulking thoroughly
Proceed With Mixing the Paint
Add one part paint thinner to three parts of the paint and caulk mixture. After the paint is mixed with caulking, it is possible that you may find it is a little too thick for an even application.
To thin the paint down, add an orange solvent or some white spirit.
Mix in one part thinner to three parts paint, and stir the mixture. Then, the paint will be thin enough to use in an airbrush, if you choose to apply the paint that way.
Apply the Paint
Apply a thin layer of paint. A thin layer of paint is especially important if you are painting a prosthetic or prop that you want to look realistic.
Apply the paint with an airbrush or paintbrush.
If you are using an airbrush, make sure to hold it at least ten to fourteen inches (25 to 36 cm) away from the surface of what you're painting, and move the airbrush in a quick side-to-side motion.
Create a thin and even layer and then wait two to four hours for the paint to dry.
Apply Another Layer
If your project requires several layers of paint, make sure you give each of them enough time for drying.
For example, it is best if you wait from two to six hours between each coat of paint. This time should be enough for the paint to dry completely.
So, now you all know how to apply paint onto silicone surfaces and how to do it correctly.
With these tips and recommendations, painting any silicone object will be quite easy for you now.
Only make sure that you prepare the surface properly and you let the paint take a sufficient amount of time to dry.
Related: How to Paint Polymer Clay?
How to Apply Paint to Silicone Rubber?
There might be different reasons why you would want to try applying paint to silicone rubber.
For example, you might want to create special effects on silicon rubber prosthetics or you just want to figure out the best way to make paint to adhere to the silicone caulk that is sealing the edges of your exterior windows.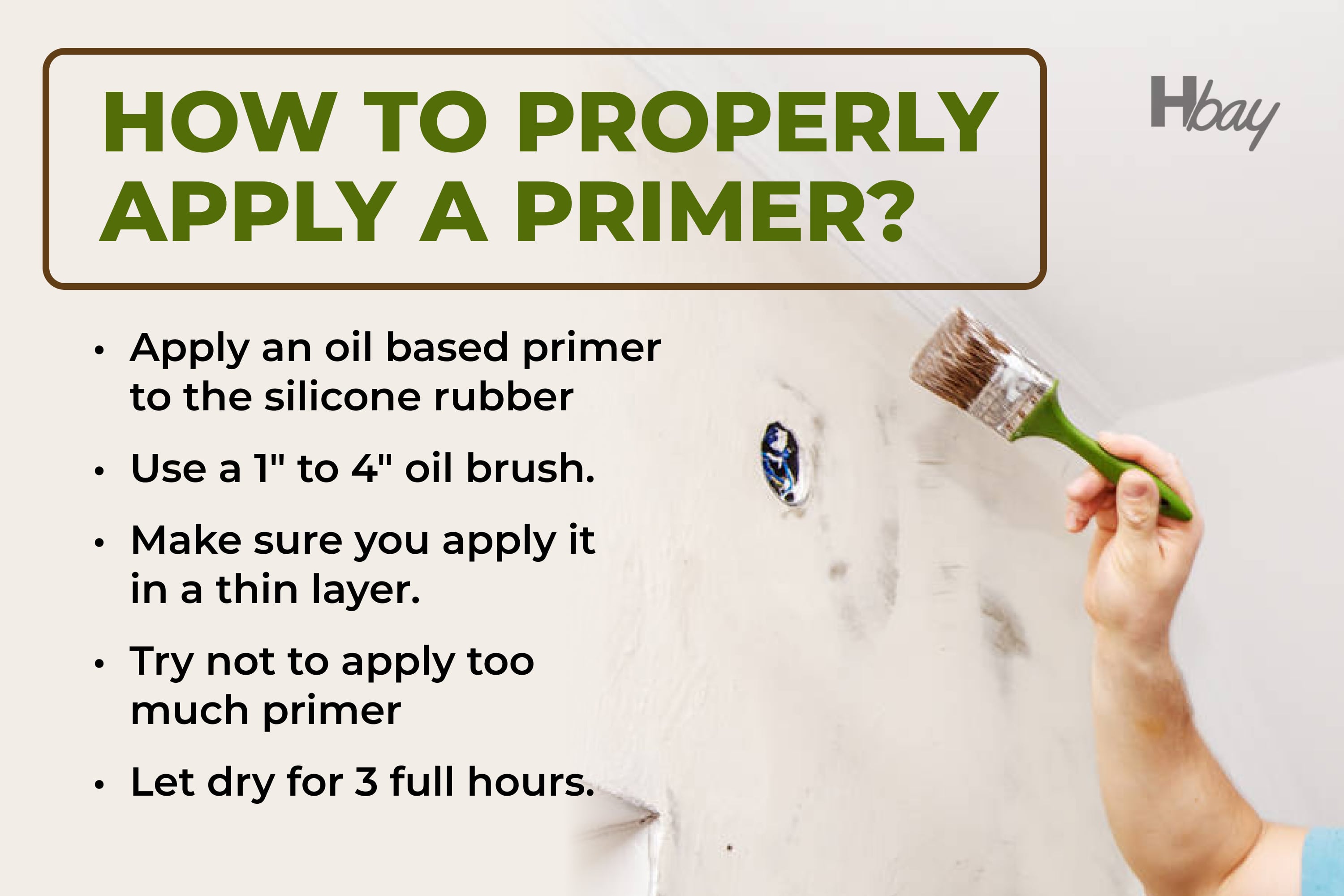 No matter the reason, the process is pretty much the same.
Because paint doesn't stick very well to silicone, as you already know, certain preparation techniques are required in order to make the paint adhere better.
If you need to paint silicone rubber, you should learn these techniques before you get started.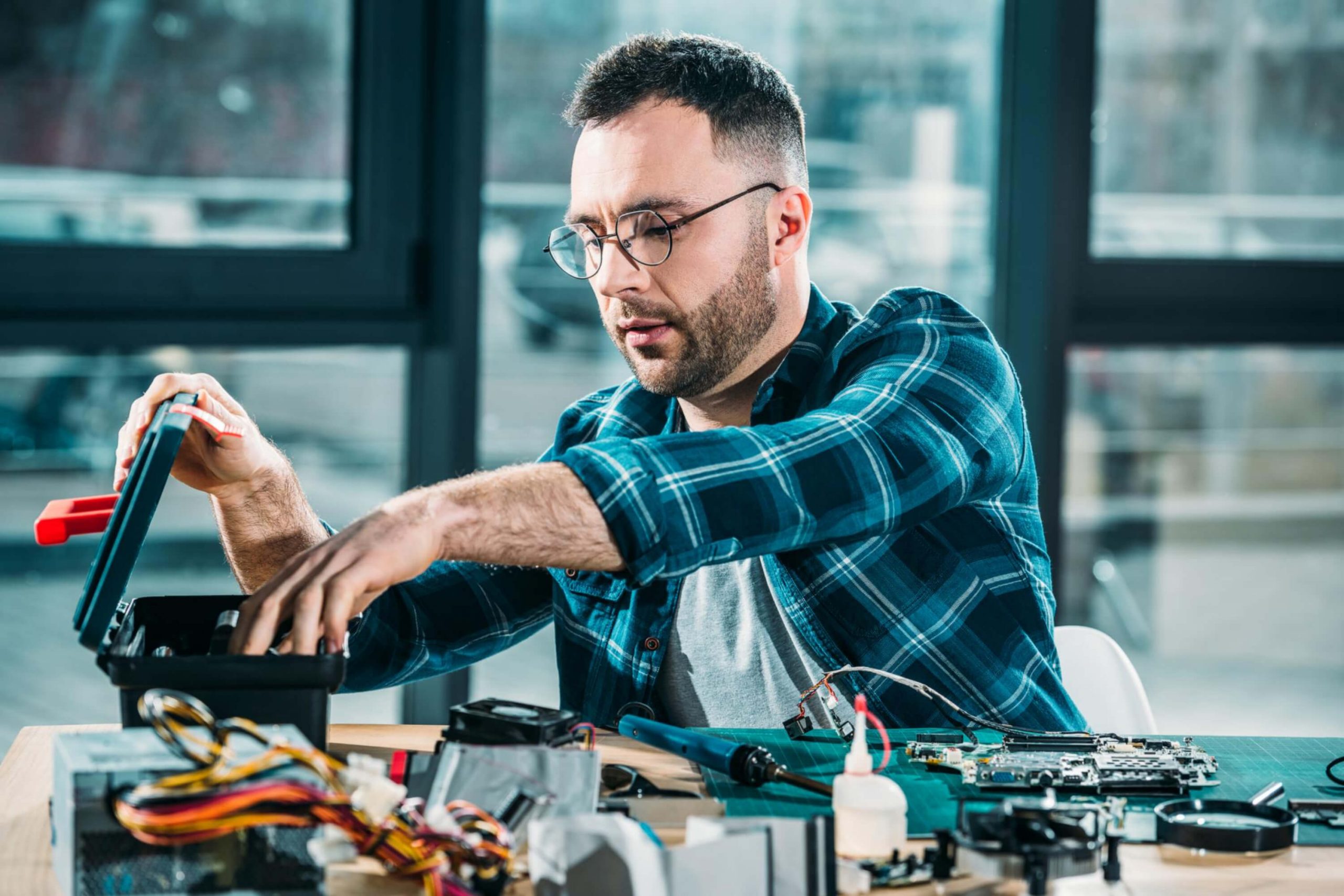 Cleaning
Clean the silicone with a regular dish soap and a wet rag. Rinse the surface completely before you continue.
Finally, allow the surface to dry completely.
Related: How to Clean a Paint Tray?
Apply the Painter's Tape
Apply blue painter's tape to any areas you want to protect from paint.
Like that, those areas will be shielded from any accident paint splatters or spills, thus your area will be clean.
Apply the Primer
Apply oil-based primer to the silicone rubber using a one- to four-inch oil-based paint brush.
Make sure that you apply it with a thin coat.
Also, try not to over-apply, otherwise, you may end up with runs or drips.
Allow the surface to dry for three full hours.
Clean the Brushes
Clean the oil-based paintbrush at least three times using mineral spirits.
If you forget or skip this step, you can easily ruin your painting tool so that you will have to buy new brushes instead!
Paint Application
Apply latex or oil-based paint to the surface in the same manner as you did the primer using a 1- to 4-inch paintbrush.
When undergoing this procedure, make sure that you are using a latex paintbrush to apply latex paints and an oil-based brush to apply oil-based paints. Also, keep in mind one handy rule regarding brush cleaning: always clean your latex brushes with water!
Never clean a latex paint brush with mineral spirits as this liquid will ruin it!
Like that, you are now informed about all the necessary and handy information regarding painting silicone.
You learned the ways that can be used for doing it successfully, and also, we have shared some useful tips with you as well.
Remember to use what we have told you about, you painting silicone, as well as creating different effects on it and expressing your creativity this way will be much easier for you.
Frequently Asked Questions
⭐What type of paint is best to use on silicone?
Oil based paints are the best ones because they stick to silicone very well. Acrylics might not attach the same great.
⭐How do you paint non-paintable silicone?
A primer that is oil-based and compatible with latex topcoats is a good choice. Coat the non-paintable caulk with primer and let the primed caulk dry for two hours.
⭐Is it possible to paint all-purpose silicone?
Paint will not adhere to 100% silicone. Paintable caulks that contain silicone and resist mildew are a good choice if you intend to paint over the caulking.