A porch is a great place for spending warm summer evenings there, as well as for enjoying autumn sunsets. However, on rainy days, your porch may turn into a wet and messy place because of water that's getting into it. No wonder many homeowners who have houses with porches keep on asking the same question: how to keep rain from coming in on my porch?
Don't worry, you have come to the right place today! In this article, we are going to explain how you can keep the rain off the porch with a few simple actions. In addition, you will learn how you can keep your screened porch dry during heavy rains.
We will provide you with several porch rain protection options at a different price so that you could choose which one might suit you more. Also, having several alternatives to choose from, it will be easier for you to pick the porch rain protection that will be suitable for your porch specifically.
How Do I Stop Rain From Coming Into My Porch?
Rain can cause many problems on your porch, as well as a lot of mess! Many of us keep different things on our porches: some people have furniture there, others keep flower pots, and some families just leave their kids' toys and other kid stuff outside on the porch.
Protect Porch From Driving Rain
But when the rain gets to those things, you should expect a lot of trouble! Besides, wiping your porch dry is quite an annoying task since you have to do it after each rainy day. If you don't do this, water may eventually damage the paint on your porch railings and steps.
So what can you do to keep it dry?
Well, there are several methods you can use if you want to stop rain from blowing in on your porch. Below, we will tell you more about each of them. Like that, you will be able to figure out which option is more suitable for your needs in particular.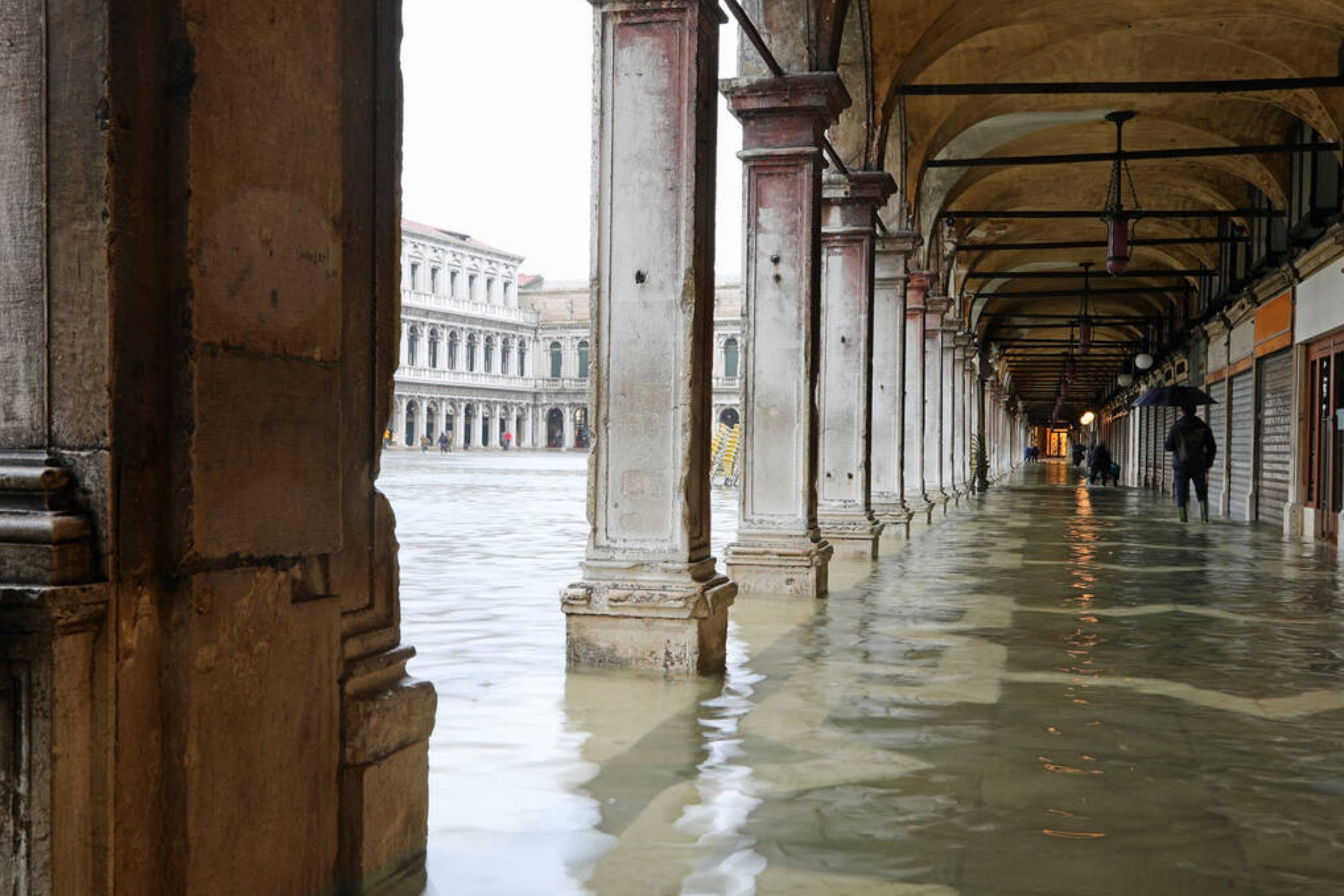 Use Retractable Porch Awnings
Awnings work as a porch extension to prevent rain from blowing in. But you should not worry that they will block the view! See, there are different types of porch awnings, but whichever type you use, they will provide you with a good view. You can fully retract your awnings on sunny days to have a well-lit porch easily!
We recommend you use retractable awnings rather than stationary ones because they can be opened up or closed easily. In addition, retractable awnings have a longer lifespan because the fabric they are made of is not always exposed to the elements.
There are only two drawbacks they have that might make you want to consider other options instead. See, installing awnings is quite an expensive process. Besides, providing the required and proper maintenance can be tricky.
Opt For Rain Curtains
The rain curtains also known as weather curtains are another option you might want to consider to prevent the rain, snow, and other elements from blowing in on your porch. You need to note that these curtains can't be considered comprehensive protection, but still, they can provide decent protection against rain or wind.
People often choose weather curtains because they are easy to install: you just need to hang them on a curtain rod as you would do with regular indoor curtains. Another reason why homeowners prefer rain curtains as their porch rain protection is that they don't affect the open and spacious feeling of the porch so you can still observe your garden, enjoying the view.
These curtains are also easy to remove and install, which makes it simpler to hang them in summer and remove them before winter comes, for example. Besides, if you fix the curtains at the bottom of the floor, it will help you to prevent the wind from blowing rain on your porch!
We only recommend you pay attention to the material for the weather curtains. They can be made either of polyester or olefin. From these two materials, olefin is a more preferable option due to the synthetic properties that make it more or less waterproof.
Use Storm Windows to Keep Rain Off Your Porch
We need to admit at once that this option is expensive! However, storm windows are the most comprehensive solution for keeping rain from blowing on your porch. Storm windows can be temporary or permanent, usually being made of fiberglass which makes them more durable and long-lasting.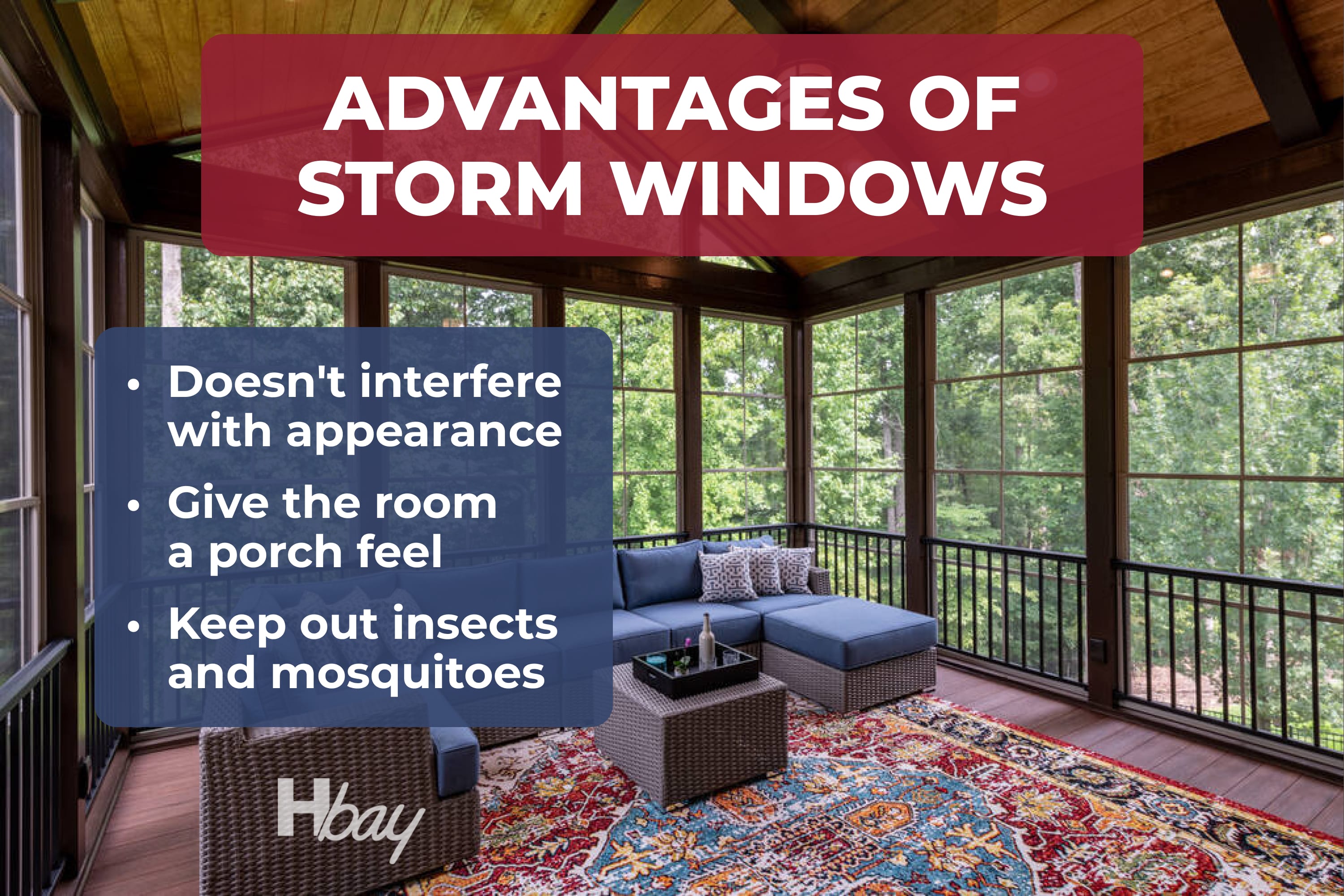 Among their major benefits, we can list the following:
They don't obstruct the outside view
They give the room feeling to the porch
They also prevent bugs and mosquitoes from disturbing you while on your porch
However, they also have certain drawbacks. The major difficulty with storm windows is that they require a supporting structure or frame in your porch to be installed. Also, it is an expensive option.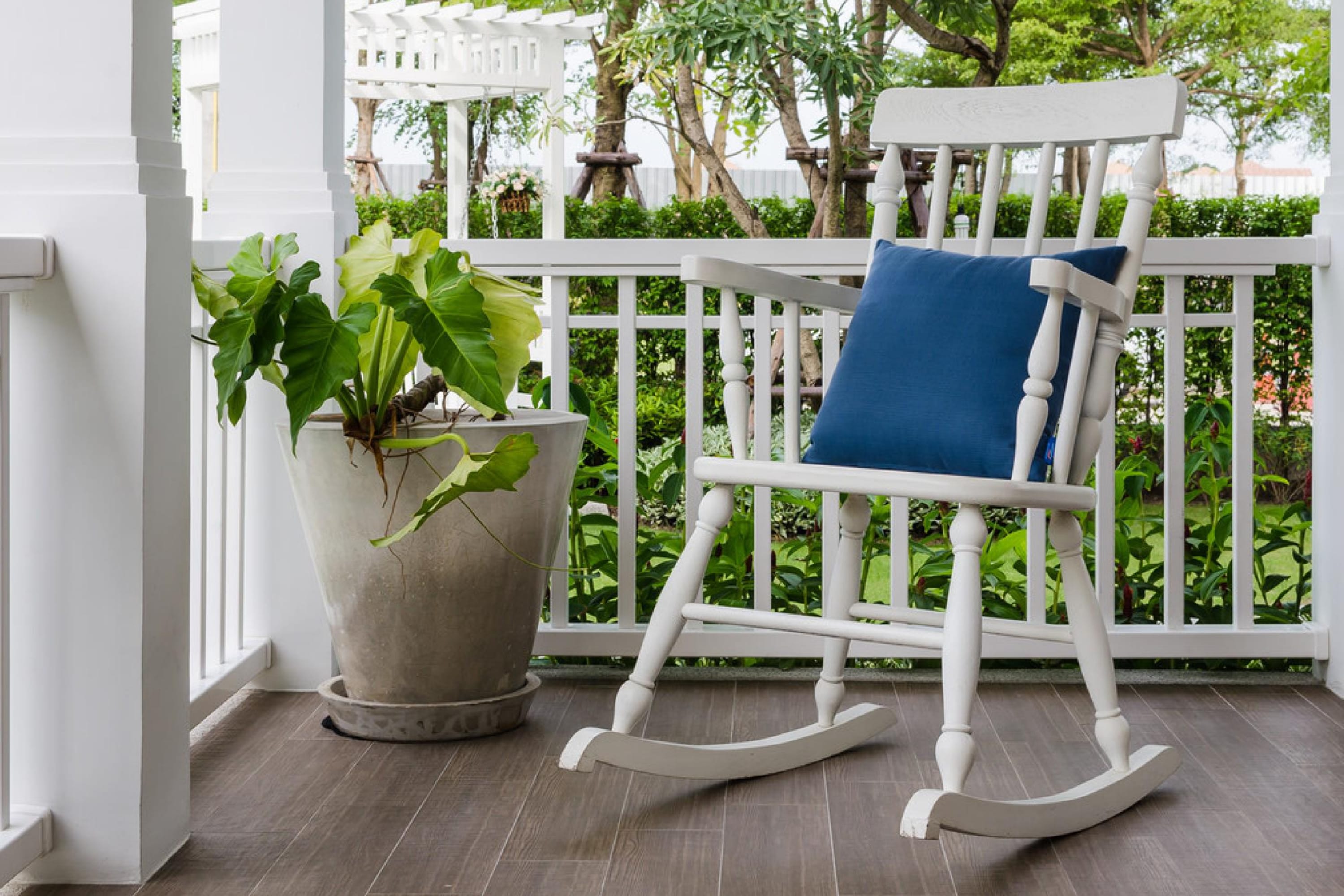 Try Out DIY Porch Screening
If you are looking for a cheap alternative to protect your porch from rain, a porch screen is a great option! It will not just keep off the rain from blowing in on the porch. In addition, these screens will also prevent mosquitoes and bugs from invading your porch.
However, note that like the storm windows you will need a frame or pillar structure on your porch to be able to install the screen. The materials you will need are very affordable and are easy to buy:
Screening
Staple gun
Scissors
This option has only two significant cons. First of all, since the screen is lightweight, it will make your porch airy. Second, the screen still lets some water get in from the holes.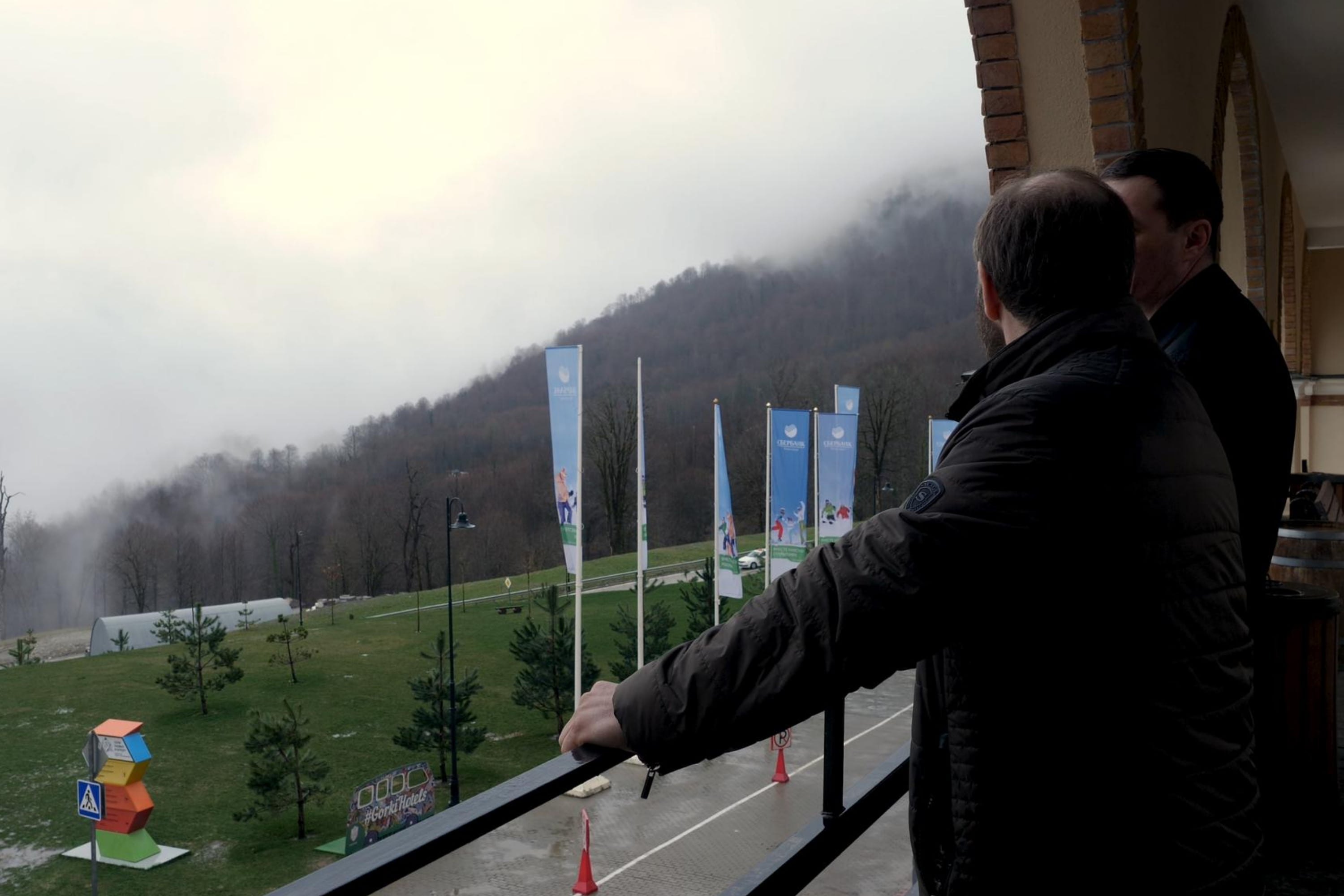 Plastic Sheets Or Clear Waterproof Cover Tarp
This is another affordable option that can help you to protect your porch from rain and wind. Plastic sheets or tarps can fit over the screens or porch frames and keep the rain away. And unlike the porch screening we mentioned above, the rain will not be able to get in from holes when you use plastic sheets. With them installed on your porch, you can completely block off the rain!
Except for the low price and good protection ability, the plastic sheets can be installed by yourself easily. However, there are also certain downsides to this option too:
Plastic sheets are not aesthetically pleasing
Like windows and screens, plastic sheets also require a structure to be installed
So if you don't mind spending some time on building a carcass or frame on your porch to hand these plastic sheets, this option can be quite a nice substitute for more expensive alternatives.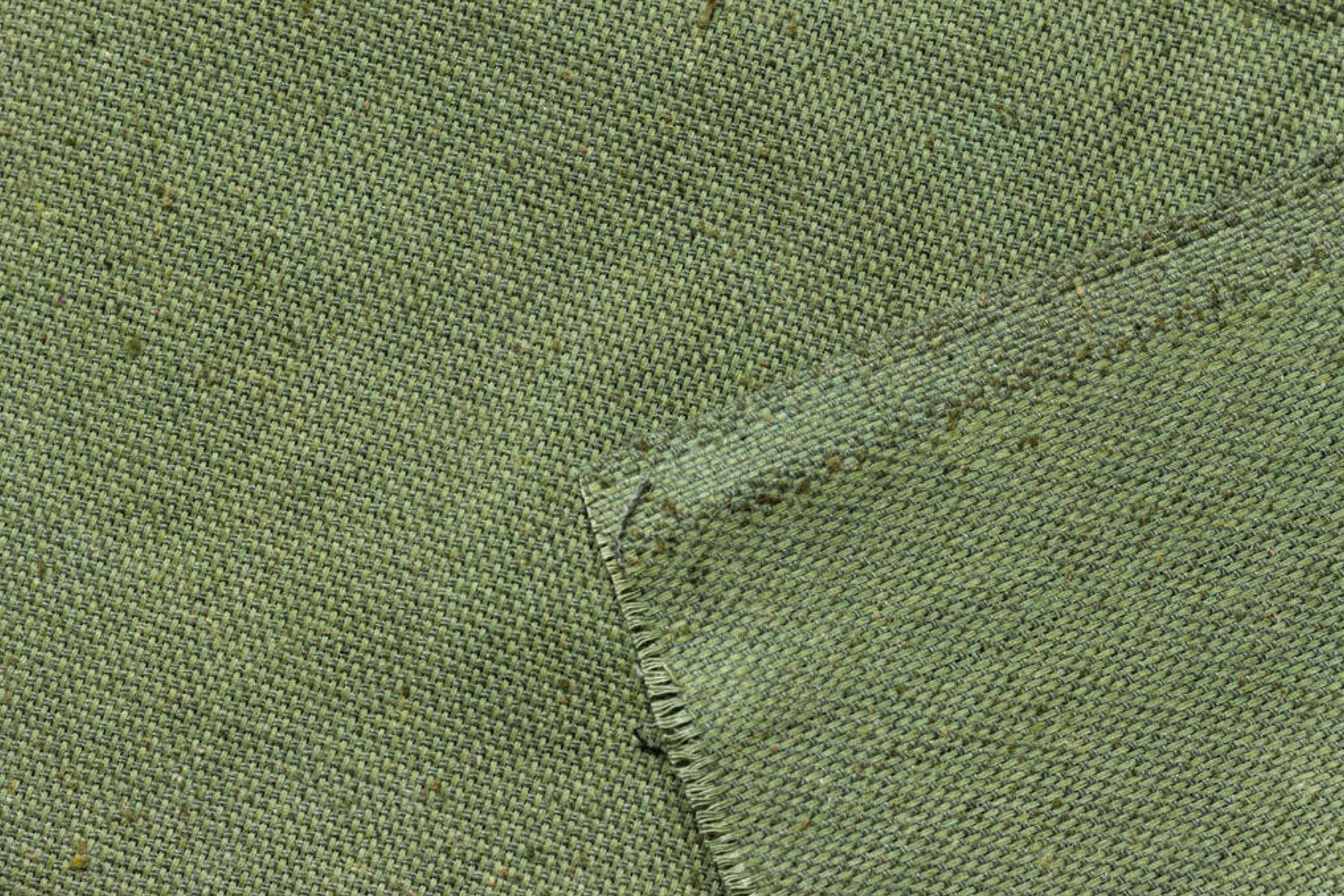 Mesh Blinds
If you decide to use mesh blinds on your porch, note that they will not provide you with 100% rain protection and blockage! Mesh blinds are only good to stop most of the rain, but not all of it.
The material used in mesh blinds is usually the same as in the porch screen, making these blinds an effective solution for stopping not only rain but also unwanted insects and pests from getting on your porch.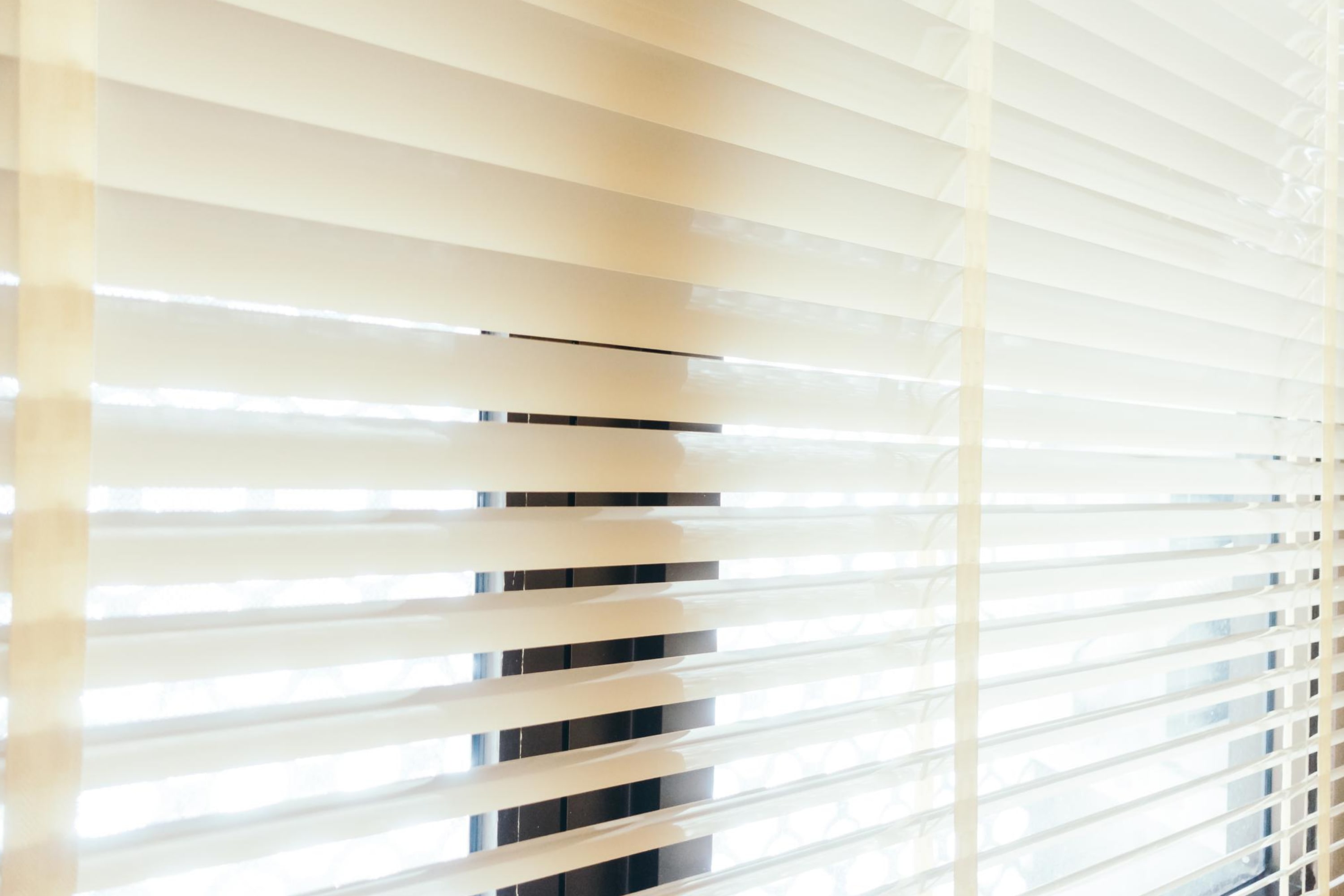 Faux Wood Blinds
This is another cost-effective solution for keeping the rain from blowing on your porch. These faux wood blinds are waterproof and durable, which allows them to block the rain from coming inside successfully. Besides, wood blinds are easy to open up or close according to your needs. For instance, when you want to have the sun on your porch, you can simply roll up the blinds and enjoy the view!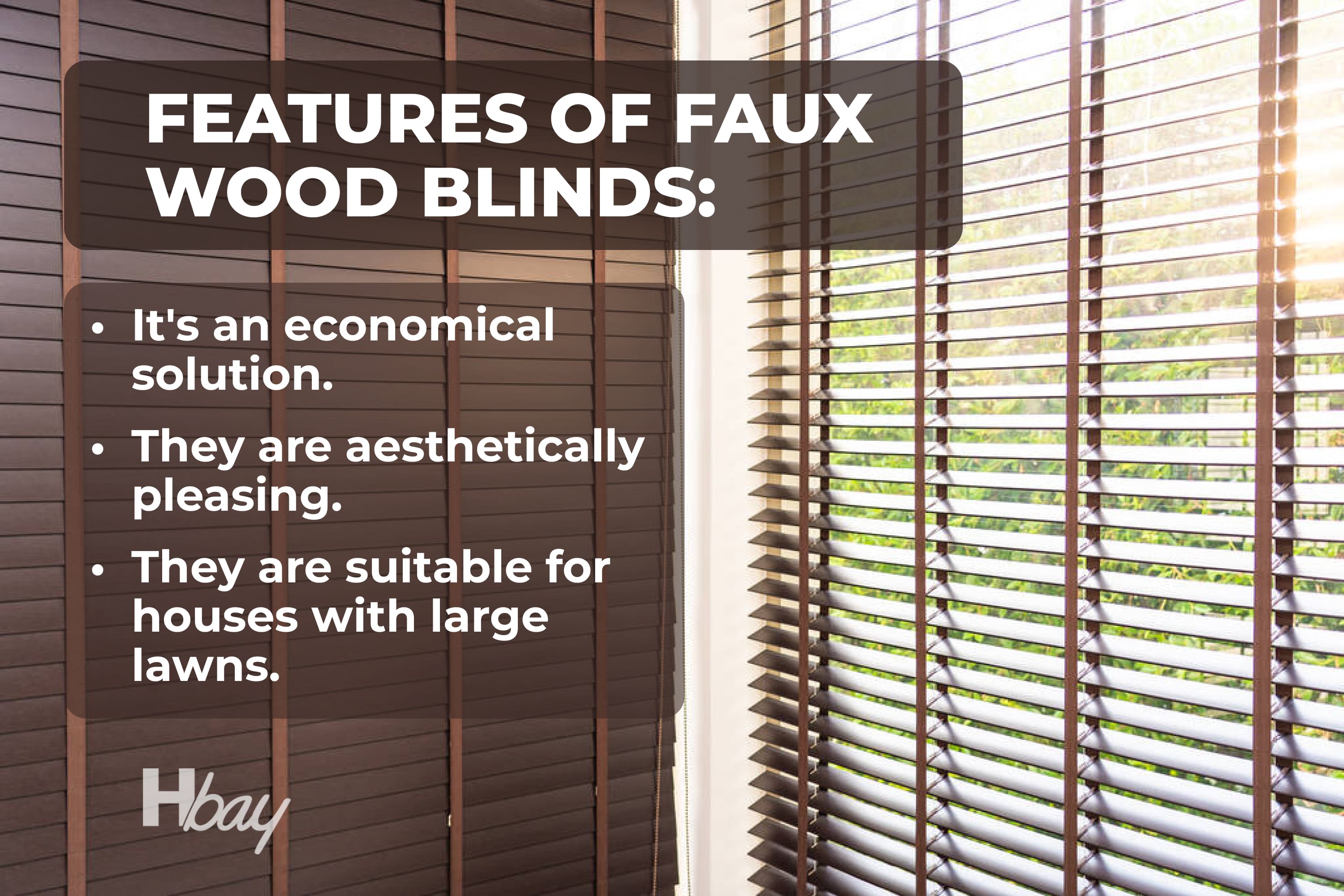 Other benefits of fake wood blinds include the following features:
This is a cost-effective solution
They are aesthetically pleasant
They are suitable for houses with big lawns
However, if you decide to use fake wood blinds on your porch, note that they will block the light, which will make your porch darker when these curtains are rolled down.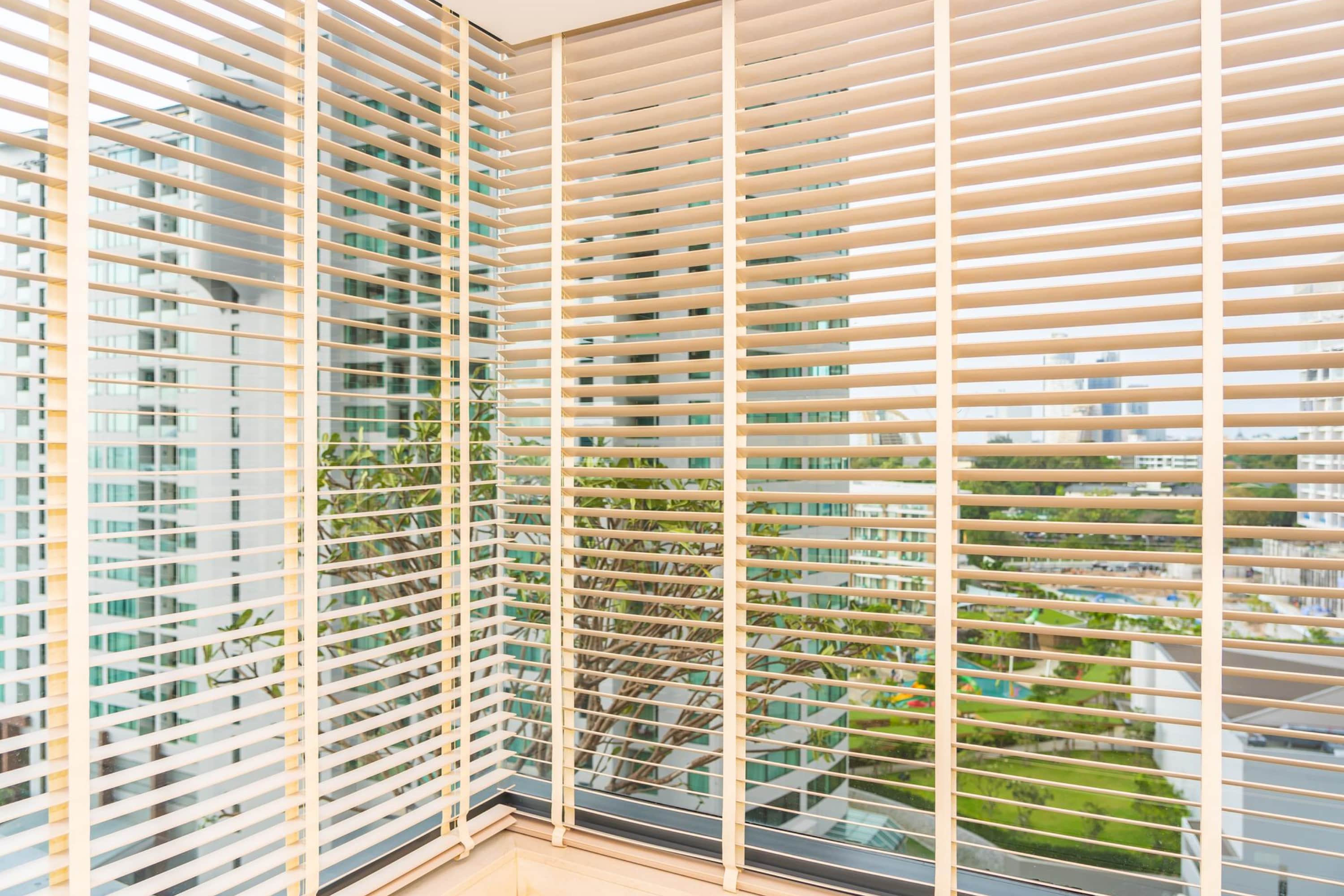 Consider Retractable Glass Doors
First things first, retractable glass doors cannot be considered a DIY solution like fake wood blinds! To get them installed, professional assistance is needed, as well as an understanding of the dynamics of your porch. Besides, precise measurements should be done too. In addition, when glass panels are pulled down, it can lead to ventilation problems since air can't cross freely around your porch.
But there are good things too! For example, these panels can be pulled down or rolled up like sliding doors. This makes the glass panels a great option for keeping the rain away from your porch.
There is another reason why you might want to choose glass panels although they are tricky to install. They allow you the complete blockage of rain, bugs, mosquitoes, etc. when the panels are pulled down.
Well, here are all the alternative porch protection options we have to offer. As you can see, there are both cheap and prices ones. Also, some protections are easier to install and maintain whilst others require professional assistance and accurate work.
But at least you can now better understand their distinctions and choose the option that suits you more in terms of price, maintenance, and quality of service.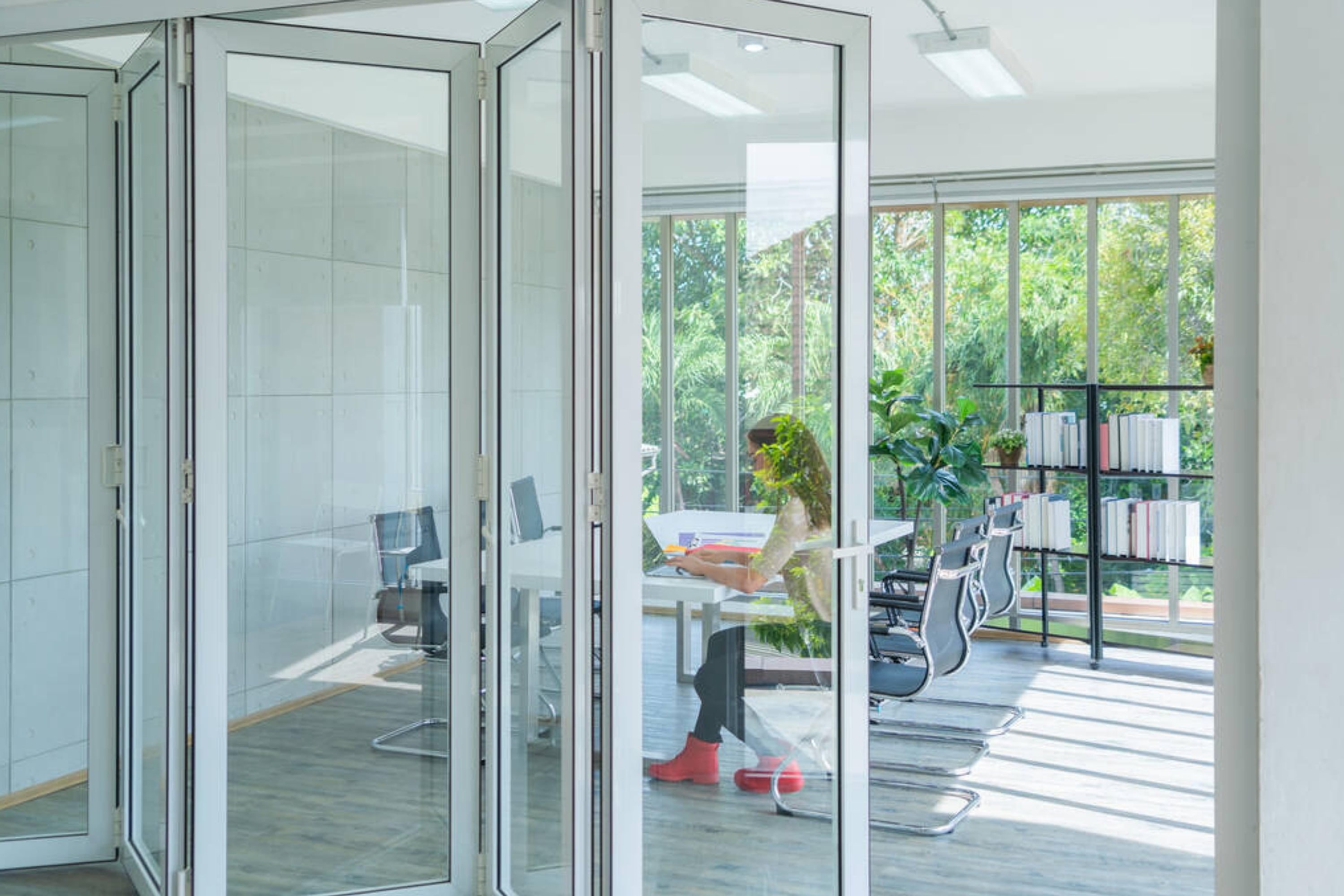 How to Keep Rain Out Of Screened Porch?
You might think that all the methods of rain protection we described above are suitable for non-screened porches. However, this is not quite so! You can use some of them to keep the rain off your screened porch as well.
The Screened Porch Solution for Year Round Enjoyment
However, since there are some specific solutions that can also be used for this purpose, we are going to explain in detail what approaches you can opt for in order to keep your screened porch dry on rainy days.
Awnings Will Help
This is what we were talking about just now. You can install awnings around the perimeter of your screened porch to keep the rain away. Thanks to a downward direction, awnings work like a slope-like roof extension that creates a rain shield for your screened porch.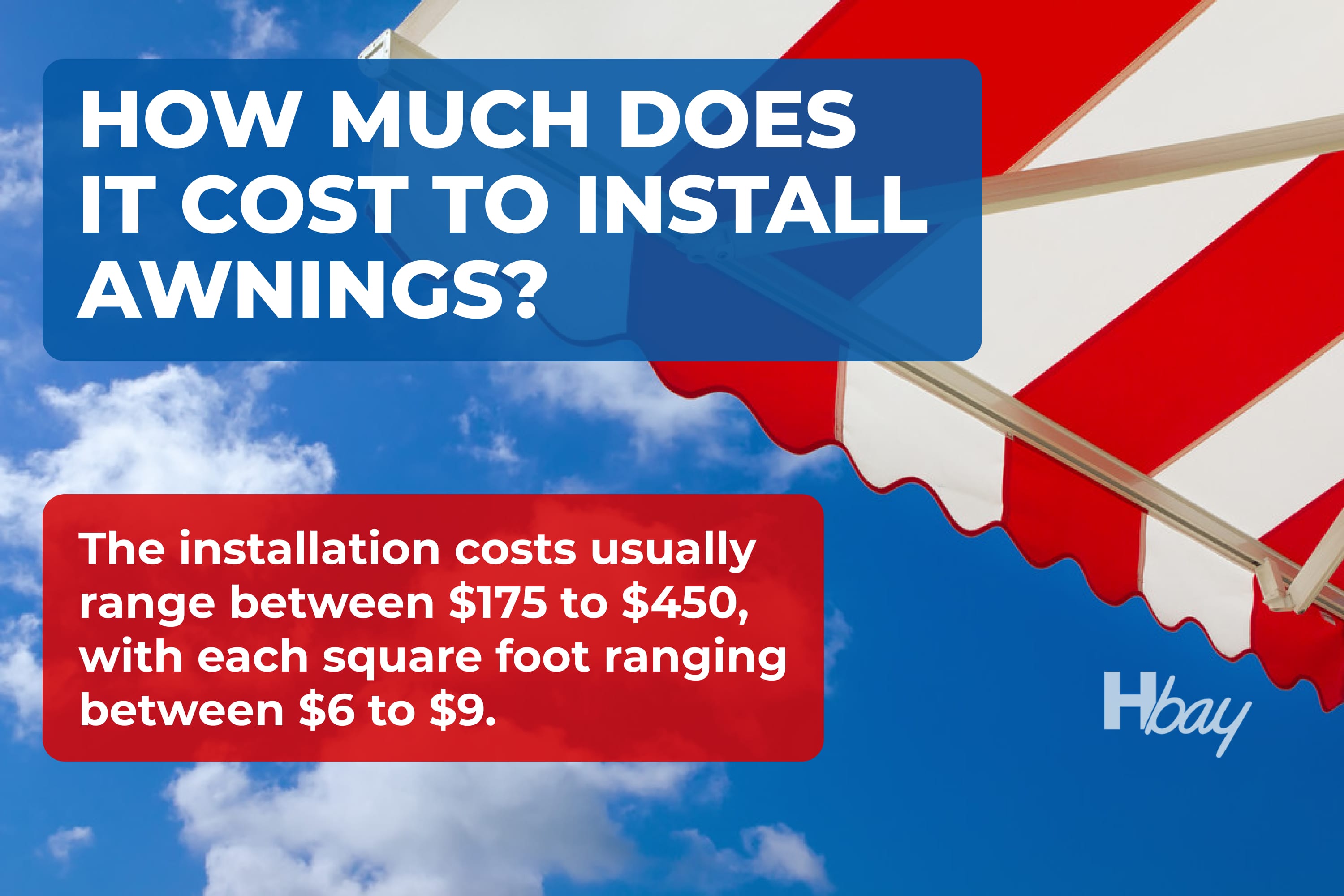 Also, depending on your preferences, you can buy either retractable or fixed porch awnings. The difference is that fixed awnings remain in a permanently open position after you install them whilst retractable awnings can be closed or opened.
Attach Weather-Resistant Window Shades
By attaching window shades around the exterior of your screened porch, you will make it able to withstand outdoor elements. These weather-resistant window shades are typically made of a durable fabric that easily resists rain, mildew, and rot, so you don't have to worry about their longevity.
The outdoor shades come in a wide variety of colors, which allows you to choose the option that suits your exterior best of all. Plus, they can dry quickly, can be rolled up when not in use and are easy to clean.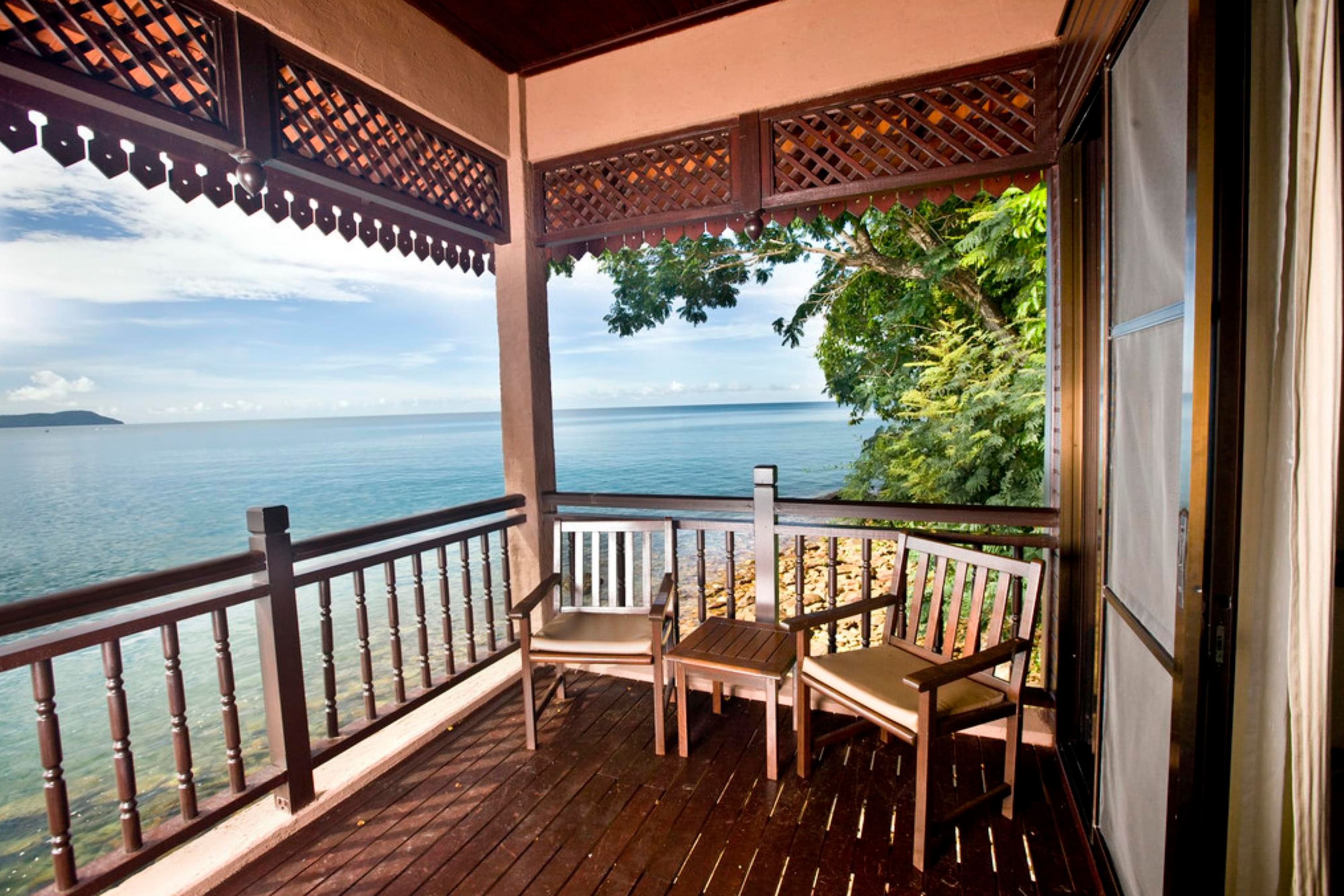 Consider a Window Enclosure System
A window enclosure system is available in the self-storing or interchangeable type. A self-storing enclosure system is made of glass and a screen permanently stored within the enclosure. That means you can raise and lower the window pane over the screen whenever you need it.
With the interchangeable enclosure system, things are a bit different. To install it, you need to pop out the glass windows and replace them with screens or vice versa. The windows and screens aren't in place at the same time. Either the window glass or screen requires storage space.
Now you are aware of the most commonly used and approved methods of porch protection that homeowners typically opt for.
You learned how you can keep your porch dry on rainy days if it is not screened and what protection options are available if you are an owner of a screened porch. Like that, you will be able to choose the method that suits your needs and goals best of all, as well as your budget.
Frequently Asked Questions
⭐How much does it cost to install awnings?
The installation costs usually range between $175 to $450, with each square foot ranging between $6 to $9.
⭐Do I have to pay for the awnings material separately?
Not quite for the material. You will pay for the product (awnings) and for their installation.
⭐How long can a screened porch last?
In general, screened porches last roughly six to eight years before needing repair. But it will depend of its materials, age, and quality of materials of frame and screen.