If you`re looking for an easy way to remodel a room like a garage then epoxy paint is exactly what you need!
Not only is it a great durable paint material but it will also add a little bit of that glow making your floor looking absolutely fresh and new.
You might be wondering how long does epoxy paint take to dry or how long to wait before you can walk on the epoxy floor.
There are so many other technical details to follow to make sure everything is done properly and we're about to share all of them with you!
Keep on reading to find out!
Related:Cheap Alternative to Epoxy Resin
What Are The Types of Epoxy Paint?
Depending on the characteristics of curing, there are paints of cold and hot types.
For your regular domestic purposes, cold-curing resin-based compositions are often preferred, because the surface covered with such reaches its maximum hardness in 24 hours.
In the manufacturing sector and situations where increased coating strength is important, hot curing epoxy paints are used.
It is also important to take into account that the type of curing is directly related to the form of release of materials: hot curing is typical for powder mixtures, and cold curing for two-component and aerosol mixtures.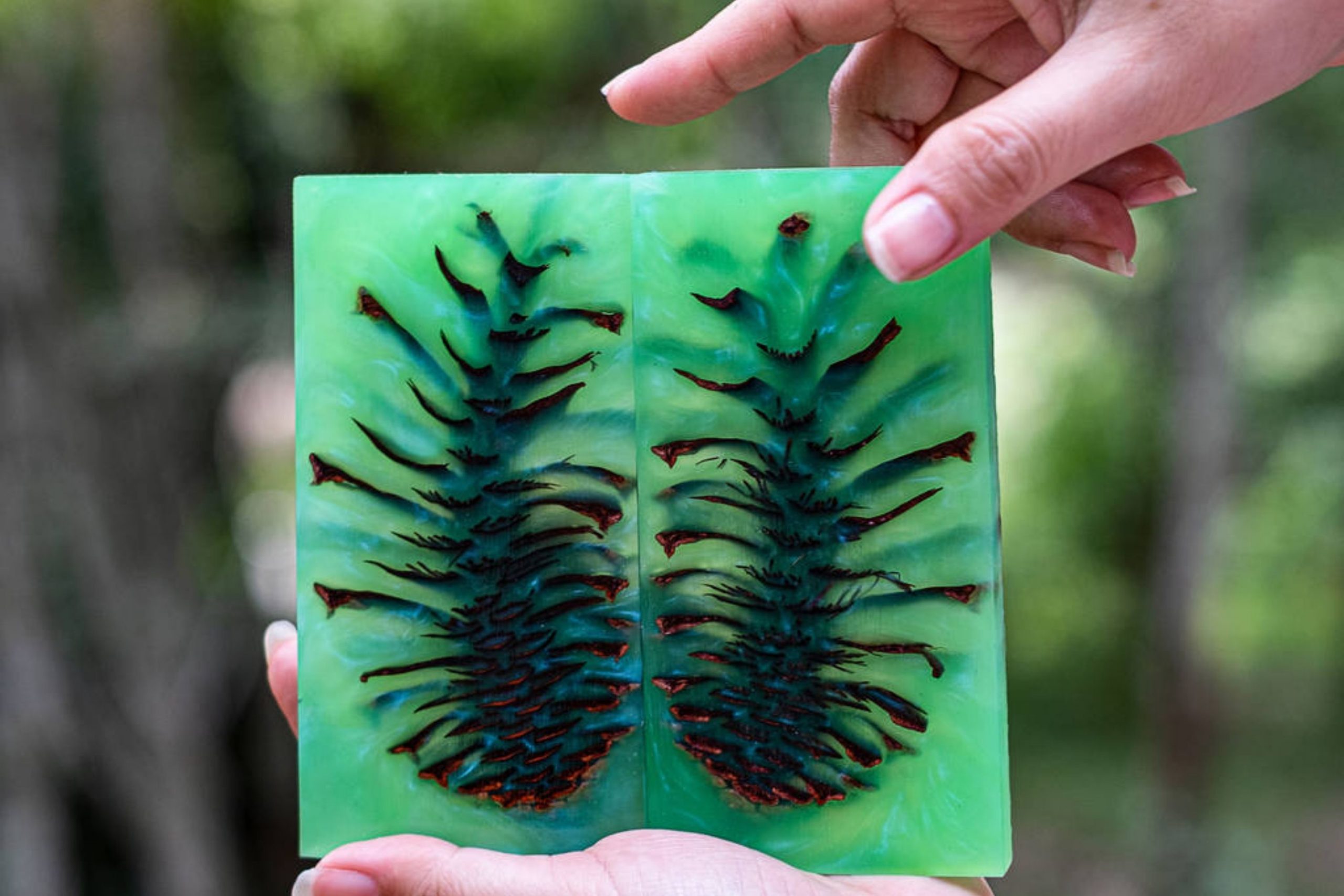 Color Diversity
The color scheme of chemically resistant paint can vary in many ways: red, blue, green, etc.
And therefore, it can be used in everyday life with benefit and to achieve a decorative effect.
Heat-resistant enamels (usually silver) withstand temperatures up to 250°C, others up to 150°C.
After drying, the surface is highly resistant to water, oil and gasoline.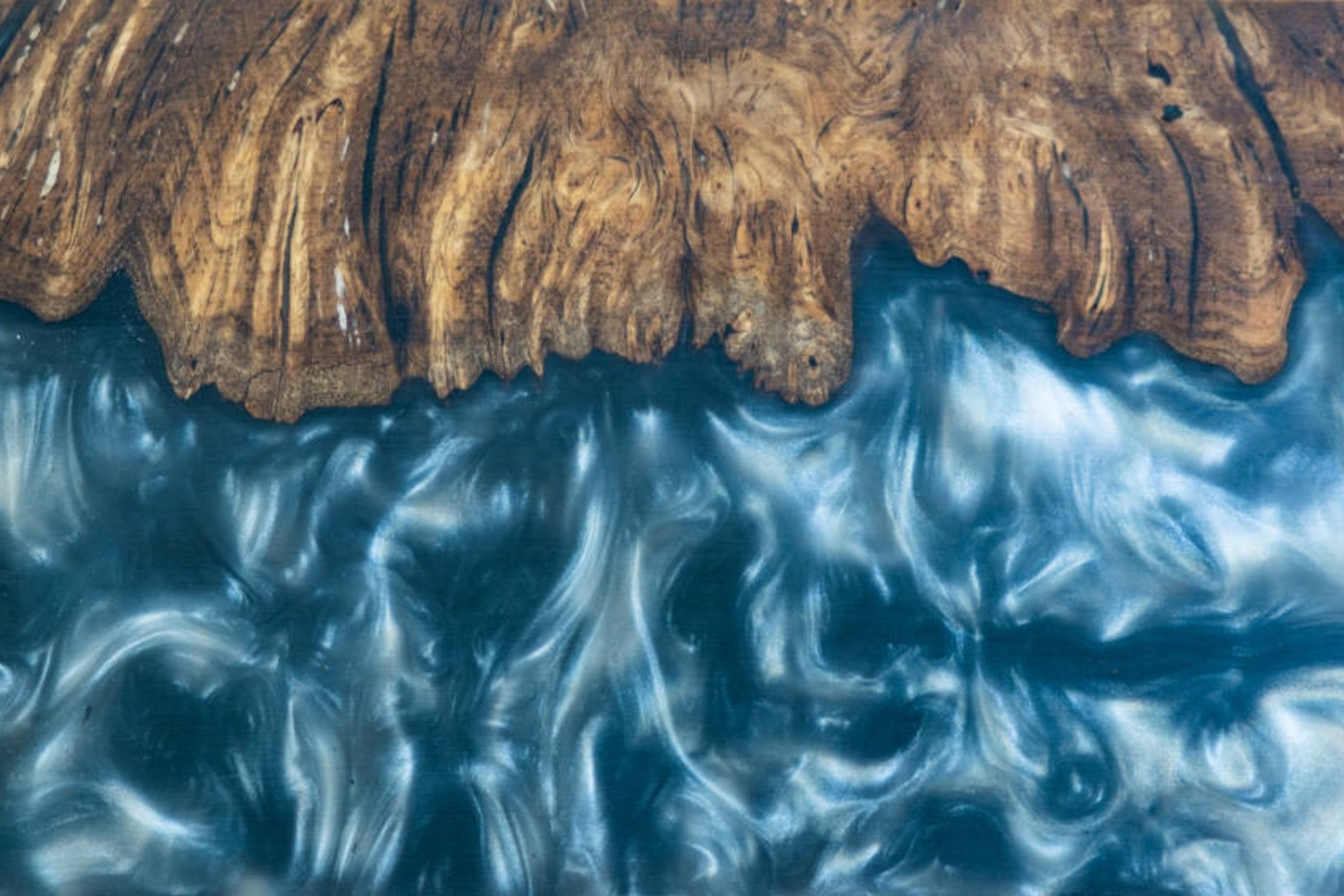 Related: Is Epoxy a Plastic?
Where Can I Use Epoxy Paint?
Excellent performance and versatility make epoxy paints in demand in a variety of applications.
It is widely used in such areas as:
household items and furniture for home and office;
walls and floor coverings inside and outside buildings;
decorative elements of landscape gardening complexes;
electrical equipment for various purposes;
radiators and heaters;
automotive spare parts;
storage tanks for chemicals.
Epoxy paints are used in repair and finishing works in residential, public and industrial buildings.
They are relevant for enterprises of various areas of the chemical industry, warehouses and workshops, shopping malls and showrooms, garages and parking lots.
This material is used to process industrial refrigerators and freezers, agricultural machinery, gas equipment, and metal structures.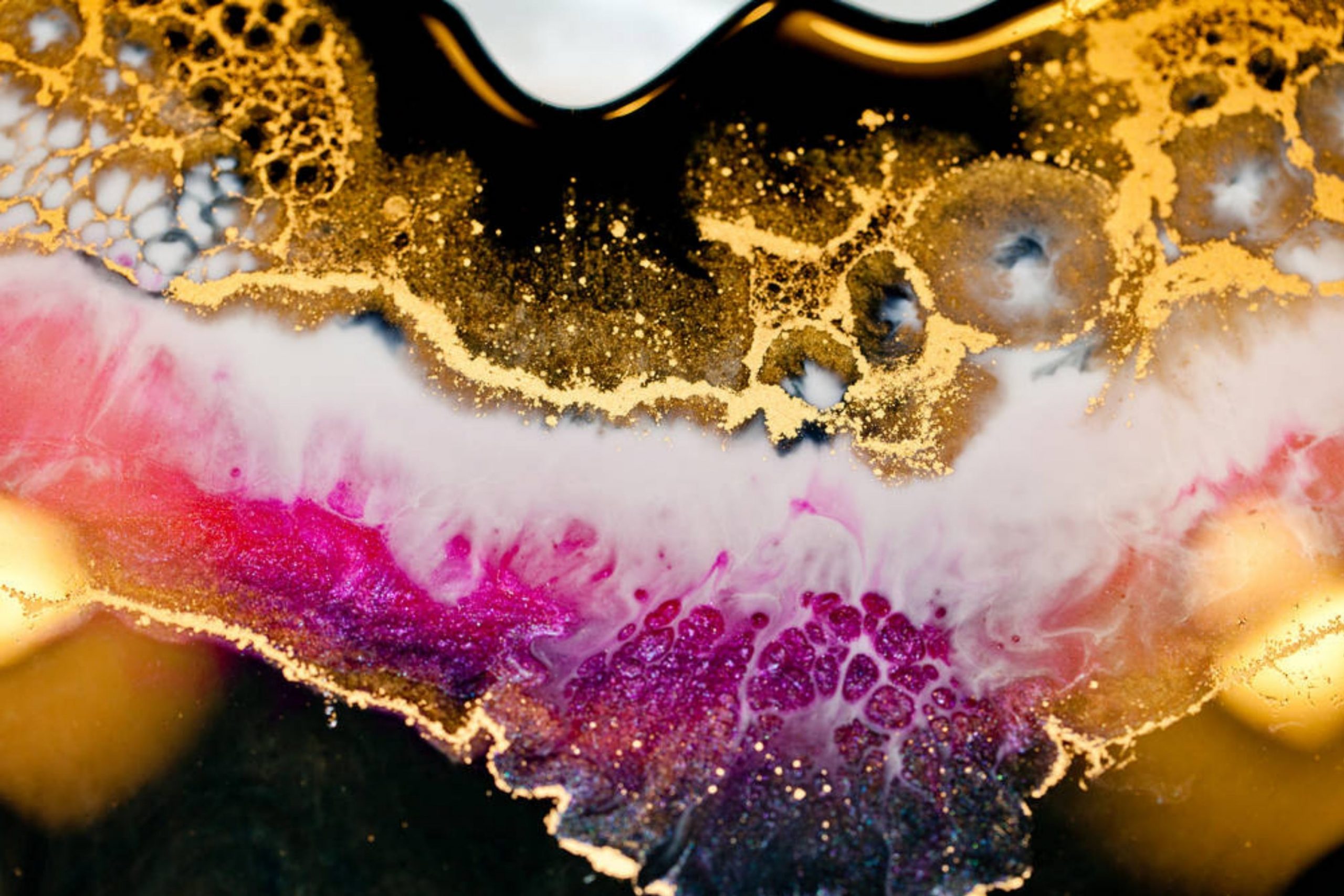 Advantages of Epoxy Paint
1. Self-healing, recovery – i.e. under mechanical pressure on such paint, it bends, but does not collapse, eventually restoring its position.
This possibility is realized due to the presence of furyl, perchloric vinyl, epoxy and similar resins, consisting of synthetic compounds.
2. The surface painted with this kind of enamel "breathes".
That is, if you paint rooms without light with a high moisture content, for example, basements, with this paint, then the walls will breathe thanks to this paint, without creating additional condensate.
3. Ease of use. In order to apply paint waterproofing to the surface, before that it is necessary to paint the surface with a bituminous or polymer composition, for this it is enough to use a regular roller, brush, mop or pouring with a stroke.
4. Corrosion protection. Surfaces that are painted with waterproofing epoxy enamels reliably resist corrosion.
5. Does not turn yellow over time and does not fade out for a really long time, even if the floor is painted with it in aircraft hangars, car parks, service stations, repair shops, production workshops – i.e. in places where there is a very large mechanical friction on the surface and high pressure acts on the floor.
High-strength epoxy self-leveling floors are widely used in many industrial facilities.
6. Resistance to atmospherical phenomena, i.e. this paint can be safely used on open surfaces, roofs, walls, paint metal joints, for example, in stadiums.
But its undeniable advantage is that it can be applied to fresh, wet concrete.
In the construction of facilities that are delivered strictly on time, this advantage is sometimes decisive in favor of epoxy paints and varnishes.
7. Epoxy paint protects wooden surfaces from decay and prevent harmful insects from penetrating into the surface, i.e. prevent the occurrence and development of biocorrosion.
8. A floor or walls painted with a dense layer of colored enamel look much more expressive and attractive.
9. Epoxy paint is famous for its durable qualities, ability to recover, bright colors even after exposure to aggressive environments, but this becomes the main drawback if you need to change the color to another – given all the properties of epoxy, this will be quite difficult.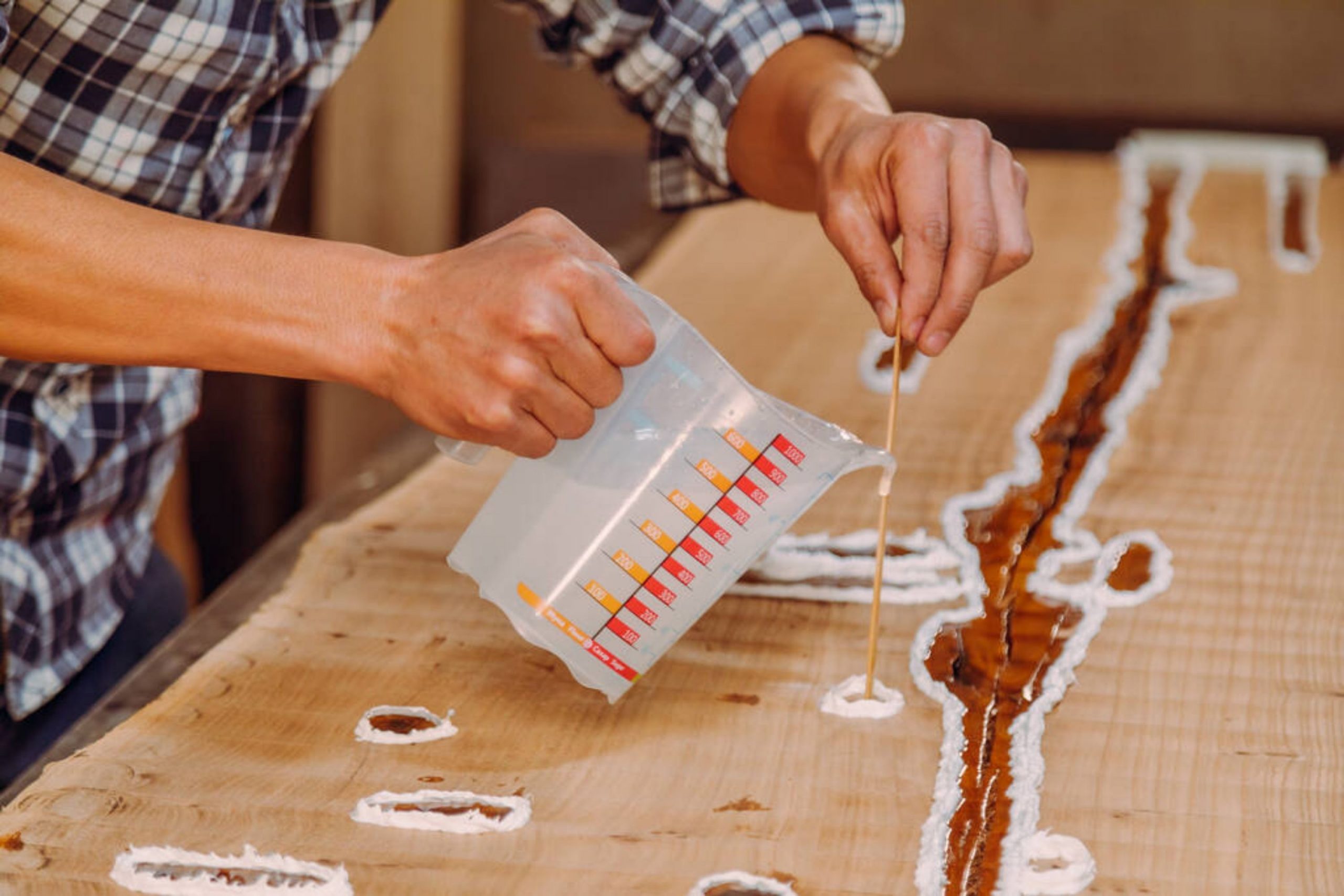 Related: Is Epoxy a Plastic?
How Long Does Epoxy Garage Floor Take to Dry?
Epoxy garage floor cure time depends on different factors such as compounds it was made of, brand, humidity, temperature in the room, type of epoxy application you have chosen.
The average epoxy paint drying time is about 12-18 hours. But it takes way more for epoxy to set fully.
So you`ll have to wait for 7 days before you can drive on an epoxy floor or start putting your things and furniture back to its places which is not that long for such an amazing garage cover.
How long does it take for Epoxy to Dry? – Understand when the floor is ready for use
Related: Cheap Alternative to Epoxy Resin
What May Influence Epoxy Paint Dry Time?
As we mentioned before, there are several aspects why epoxy paint cure time may vary.
For example, if the temperature around is about 25 degrees Celsius and the humidity is 60 percent then two or three days will be right enough for the epoxy garage floor to dry.
One of the real issues is not the heat of the cure alone, it is also a function of the mass of epoxy being mixed.
Not much MEKP (Methyl ethyl ketone peroxide), diethylene triamine, dimethylaniline, and cobalt naphthenate and cobalt octoate, usually supplied as a 6% solution, will change the cure temperature a lot.
Lots of other factors are in play depending upon the base resins used, desired outcomes, and many chemistry issues.
Post cure heats are the best way to get real cures.
There is lots in the literature about post-cure heat schedules. Well worth knowing about it.
Though epoxy floor paint drying time may be longer at cooler temperatures.
However, you can look for a faster curing concrete but glossy radiant finish is definitely not an issue.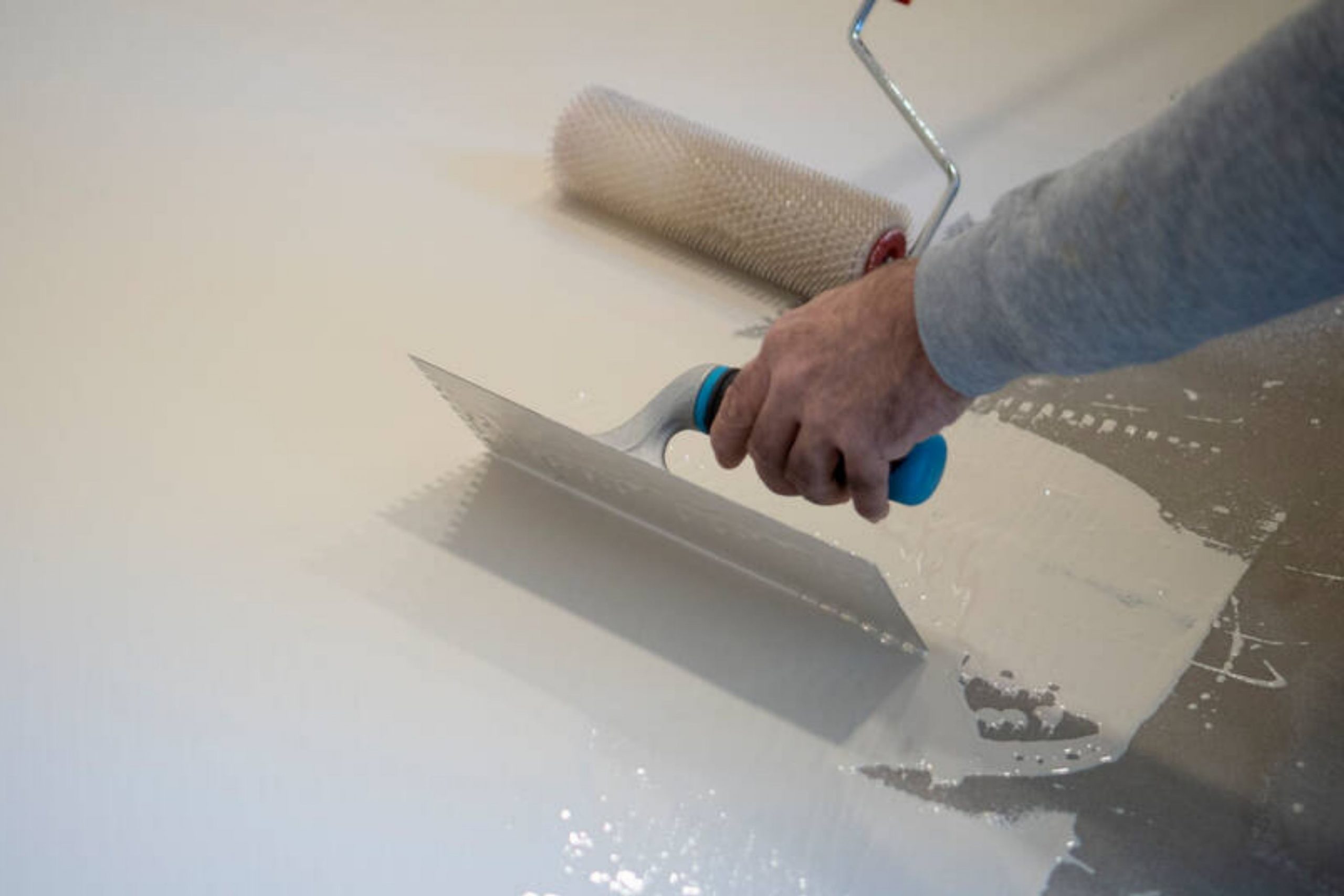 How to Make Epoxy Paint Dry Faster?
Remember that the higher the temperature in the room, the faster the paint will dry, but you`re likely wondering how to speed up this process on your own.
Some ways may appear to be strange, hard or even dangerous. But they say that with great risk comes great reward!
So, the first way is to warm up your bottles with paint before actually applying it.
You can do it in a hot water bath for about five to ten minutes. It will help to start the reaction sooner.
There are additional devices which may help you in this process like a heat gun.
Applying heat in a certain place will definitely make it cure faster but remember to be careful.
With too much heat such a type of polish may crack or dry with numerous bubbles and this will not look like a perfect result from the decoration magazines.
Create your own sauna-like room or a hot box.
Whatever you want it to be called. The effect is one and the same – you put the temperature higher to speed up the chemical reaction and let the epoxy paint dry faster.
When applying epoxy paint in a garage, make sure that the temperature outside is higher than in a garage itself.
Then you can definitely leave it open and let the heat from the outside enter your garage.
Another lifehack would be to set up a small halogen goose-neck desk lamp 6-10 inches over the epoxy paint.
I apply heat to my cast resin by setting up a small halogen goose-neck desk lamp 6-10 inches over the cast resin.
The halogen light bulb gets very warm and cures the paint faster.
Remember that you need exactly a halogen lamp to make it work.
This would not work with an LED (light-emitting diodes) lamp for an obvious reason – LED doesn't get hot.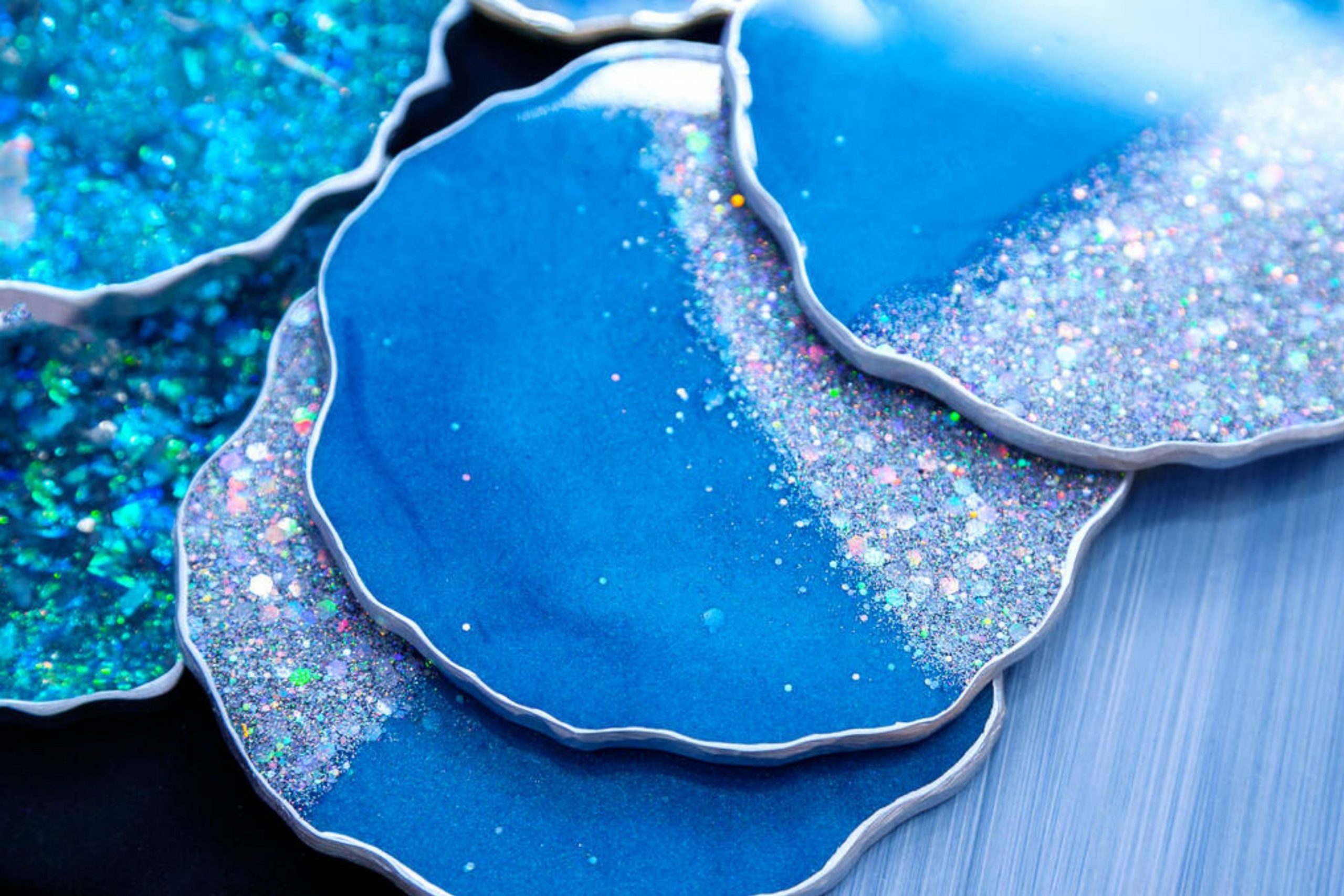 Things to consider before applying the paint itself.
Since epoxy resin paint provokes a thermochemical reaction when cured, the usage of it requires certain safety precautions:
When working with paint, it is better to wear overalls, as well as use a respirator to protect the respiratory tract and goggles.
It is strictly forbidden to use kitchen utensils to connect the two-component composition and mix the paint. It is better to use a stick specially designed for this purpose.
If paint gets on the skin, immediately remove the substance with denatured alcohol and wash the affected area with plenty of warm water and soap.
You can apply a layer of paint with a brush or roller, after removing the old layer from the surface, cleaning and degreasing the staining area. If there are chips, cracks or other defects on the surface, they must be repaired before painting.
In the room where the staining is carried out, it is necessary to provide good artificial ventilation or ventilation.
Store jars with epoxy paints at temperatures up to 40 ° C, protecting them from direct sunlight.
Good quality epoxy paints will be an excellent solution for all types of surfaces.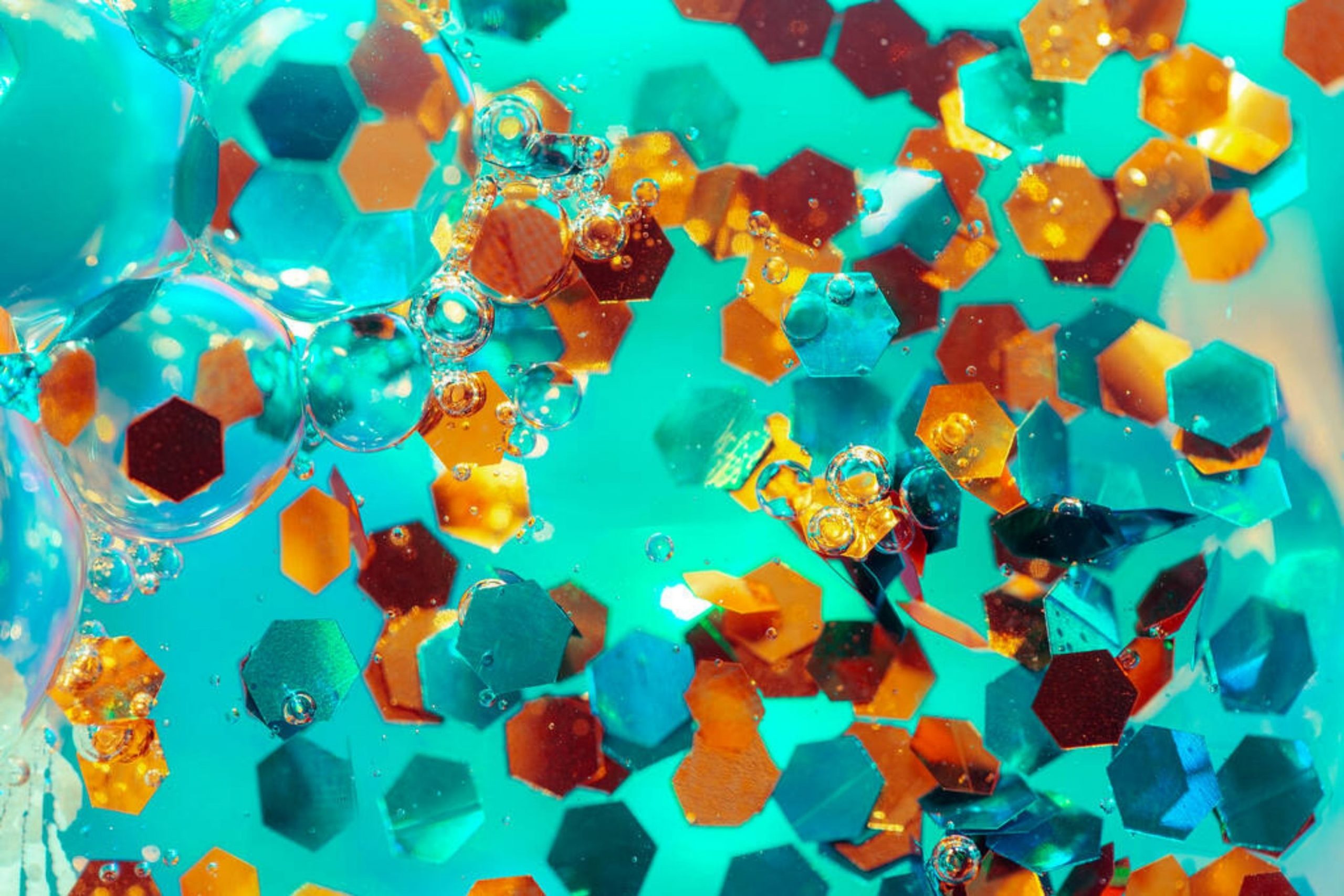 Preparation, Curing and Clean Up Stage
Choosing the right time.
Make sure that you`re applying the paint when it's not too hot or too cold.
Temperature and humidity recommendations are mentioned above.
Wait for a proper moment.
So, it's better to leave a container with a paint at least for a few minutes after mixing to let it properly mix itself.
One more layer.
Once you have applied the needed amount of epoxy paint on your floor, check if it is enough.
If not, then wait for about thirty minutes and start applying one more layer.
Observing is a key.
It is essential to actually be there from the very beginning to the very end and observe.
So, the problems which may occur when you leave the surface are unevenness, "fisheye" effect, low spots.
Stay loyal to one product.
Mixing different brand productions, types of hardener or even a resin may cause certain problems when making sure that the texture of the paint is smooth.
Moreover, some hardeners may slow the time it takes to cure the epoxy.
Check the temperature.
Remember that the key point in the whole process of drying the epoxy paint is the temperature in the room.
So, the perfect temperature is about 25 degrees Celsius.
However, the sudden change of room temperature can seriously affect the process.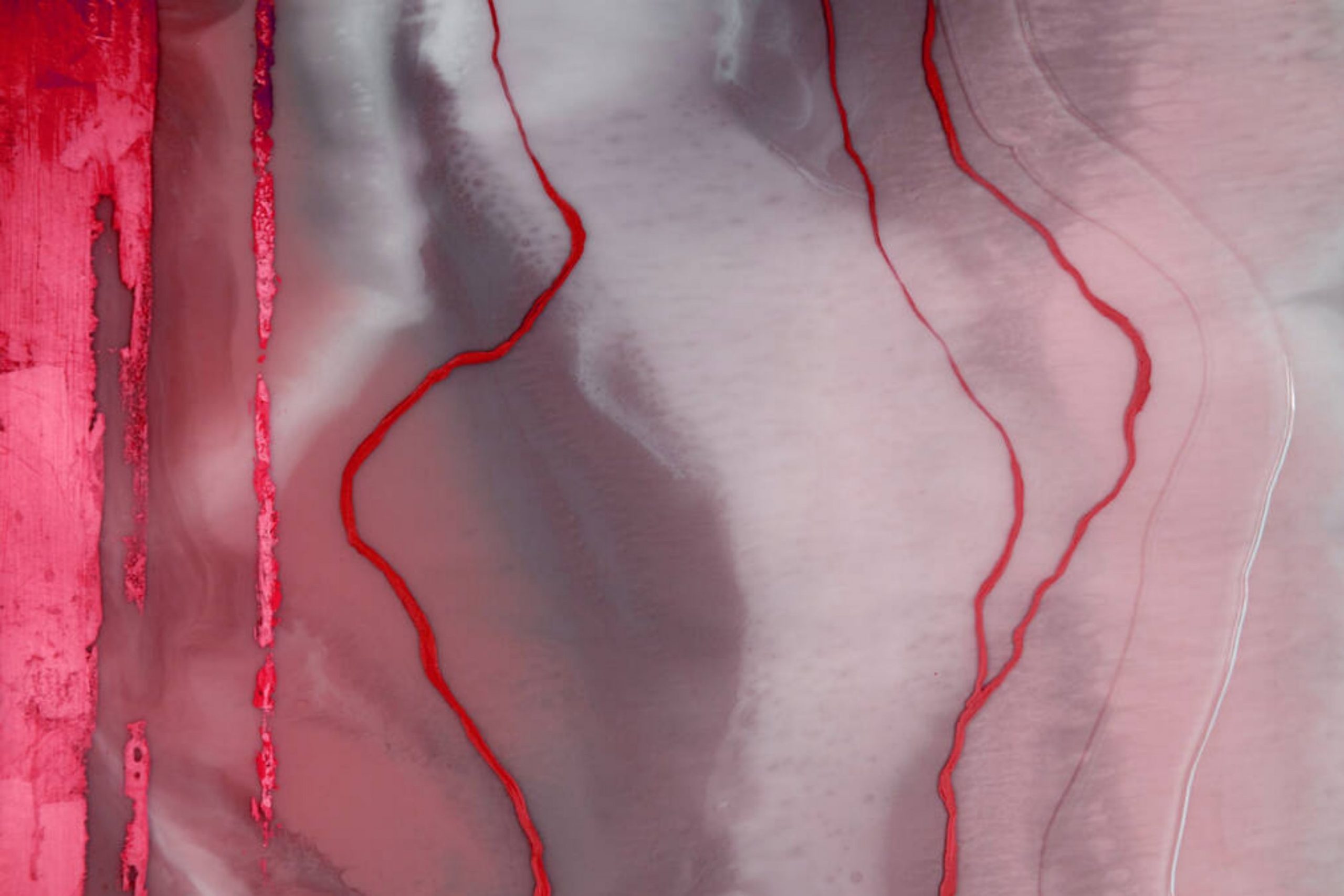 Clean up.
Last but not the least is to clean the mess.
Our personal recommendation is to use denatured alcohol to properly clean your place without damaging a freshly polished epoxy painted floor.
It will be also useful to use a fine brush for the final touch-up.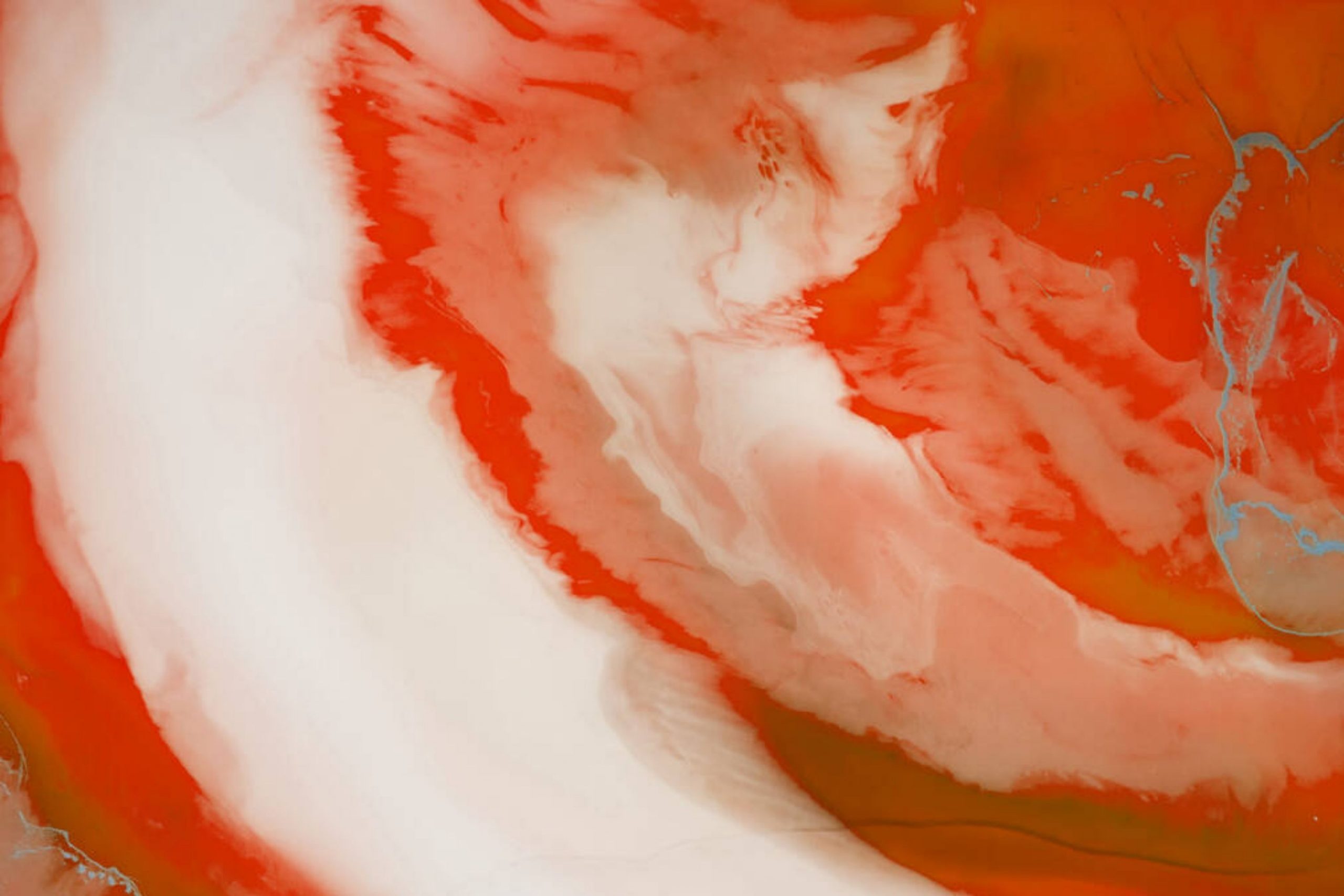 Methods for applying epoxy enamel
Before applying the paint, it is necessary to prepare the surface by applying a primer.
It must be clean and dry. After that, you can start applying enamel in one of the convenient ways:
pneumatic spraying;
airless spray;
in bulk;
brush or roller.
After the work is done, the tool which is more frequently a regular roller or brush must be cleaned immediately with a solvent.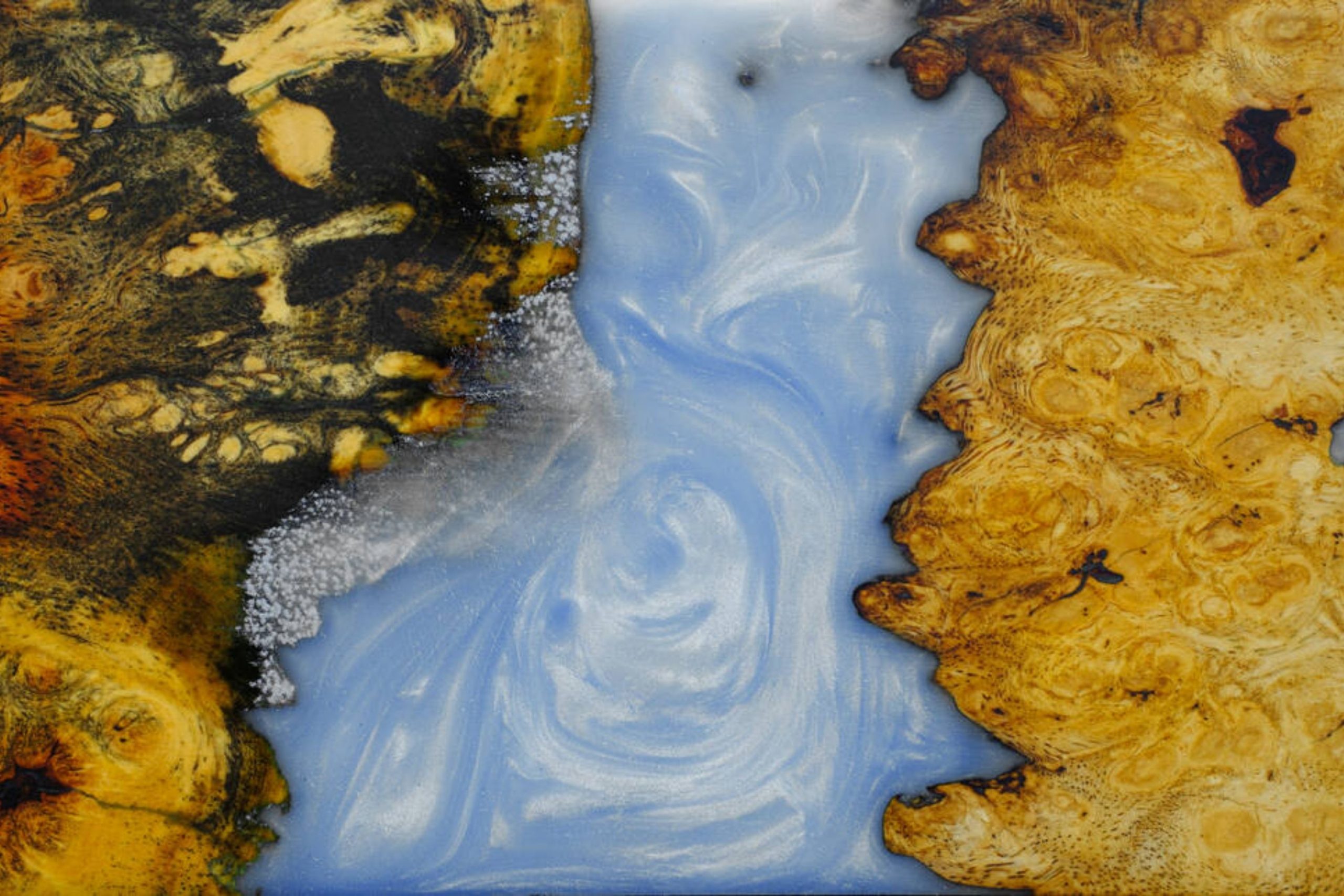 Storage and packaging
Epoxy is supplied in a container of 24 kg.
Primer-enamel, which is in the original packaging, must be protected from heat and from fire.
Store the enamel in a tightly closed container, away from direct sunlight and moisture, at temperatures from -30°C to +30°C.
If you follow the correct storage conditions and store the enamel in its original container, then the warranty period of storage is 12 months from the date of manufacture.
Frequently Asked Questions
⭐ How long before you can walk on epoxy floor?
Epoxy paint usually reaches its maximum hardness in 7 days.
⭐ What can I apply epoxy paint with?
You can start applying paint in one of the convenient ways:
pneumatic spraying;
airless spray;
in bulk;
brush or roller.
⭐ What May Influence Epoxy Paint Dry Time?
There are several aspects why epoxy paint cure time may vary such as compounds it was made of, brand, humidity, temperature in the room, type of epoxy application you have chosen.