Teak wood is used pretty widely – especially for outdoor furniture – and this is why: this kind of wood has an abundance of natural oils. Thanks to this feature, the teak is prone to rotting and has a shiny patina.
However, oils in this wood also become a problem for homeowners when they decide to paint their teak wood pieces.
Oil will simply bleed through finishes and can even inhibit paint adhesion!
So is it possible to apply paint over teak wood surfaces?
This is what we are going to find out today. Read on to learn whether you can "tame" teak and make it accept the paint you want. We will tell you whether you can paint teak furniture and how successful this task can be.
Also, we will explain how it can be possible to apply paint over teak wood surfaces. Finally, as a bonus, you are going to learn what paint colors will work well with your teak furniture.
Can You Paint Teak Wood Furniture?
Let's be honest: in fact, painting teak isn't the best idea in the world! As we have already said, teak wood contains a lot of natural oils that don't create a friendly and welcoming surface for the paint to be applied over this kind of wood.
However, if you are lucky, you may have some success. But it can only happen if the wood is old and weathered.
How to Restore & Protect Teak Outdoor Furniture | Teak Oil + Stain & Spar Urethane
In any case, if you are going to try and paint your teak wood piece, proper preparation is a must, and it will definitely not hurt to seal the wood before painting.
So if you have outdoor furniture made of teak wood and you see that it's already yellowish a bit (which happens if the teak items have been exposed to weather and elements for long enough), you might want to try and paint your furniture.
We suggest you read on to find out how this can be done. At least, you will have an alternative way of action!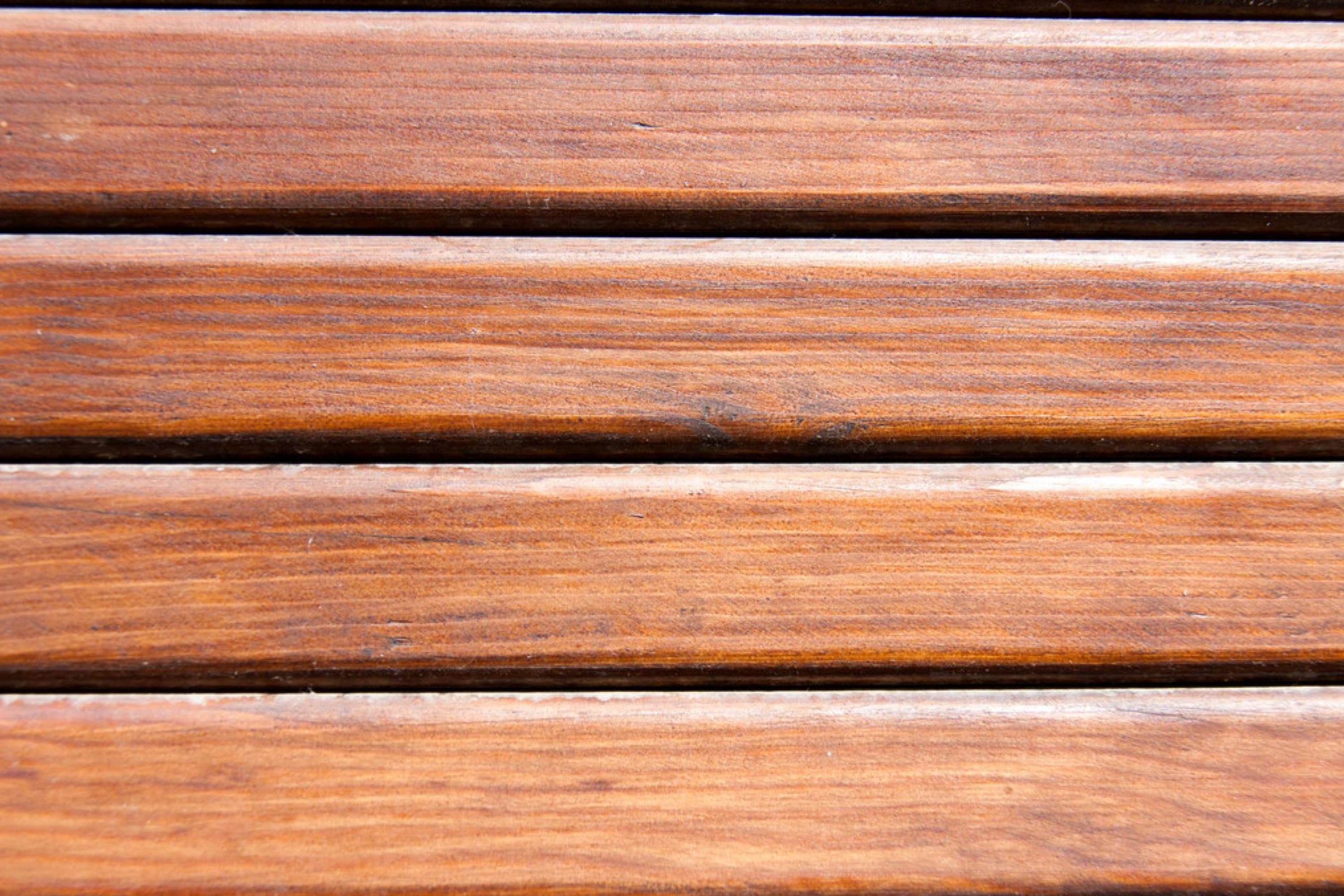 How to Paint Teak Wood Furniture?
Teak wood is a long-lasting kind of wood even without a paint coat over it. But if you want to make your teak furniture aesthetically pleasing, you can paint it. Besides, this kind of wood allows you to use whichever color fits your style. So how to paint teak furniture?
As you already know, this kind of wood is somewhat tricky and stubborn when it comes to paint application. Due to natural oils in it, teak wood can cause you some trouble with painting it since the paint won't adhere to the surface properly! That's why be ready to have lots of patience throughout this project.
Painting Teak Wood Furniture to Make It Look Brand New
To begin with, make sure you have all the tools ready before you start painting the surface. You will typically need the following materials and supplies:
120 grit sandpaper
220 grit sandpaper
Sanding block or power sander
Cloth or rag
Trisodium Phosphate
Rubber gloves
Masking tape
Paintbrush
Exterior wood paints
Stain-blocking primer
Wood finish
Once all this is ready, you can get down to work. The process is pretty simple though so if you have ever painted something wooden before, you already know what steps you will have to take. Of course, you will have to take a few specific nuances into consideration but only because it's teak wood you are dealing with.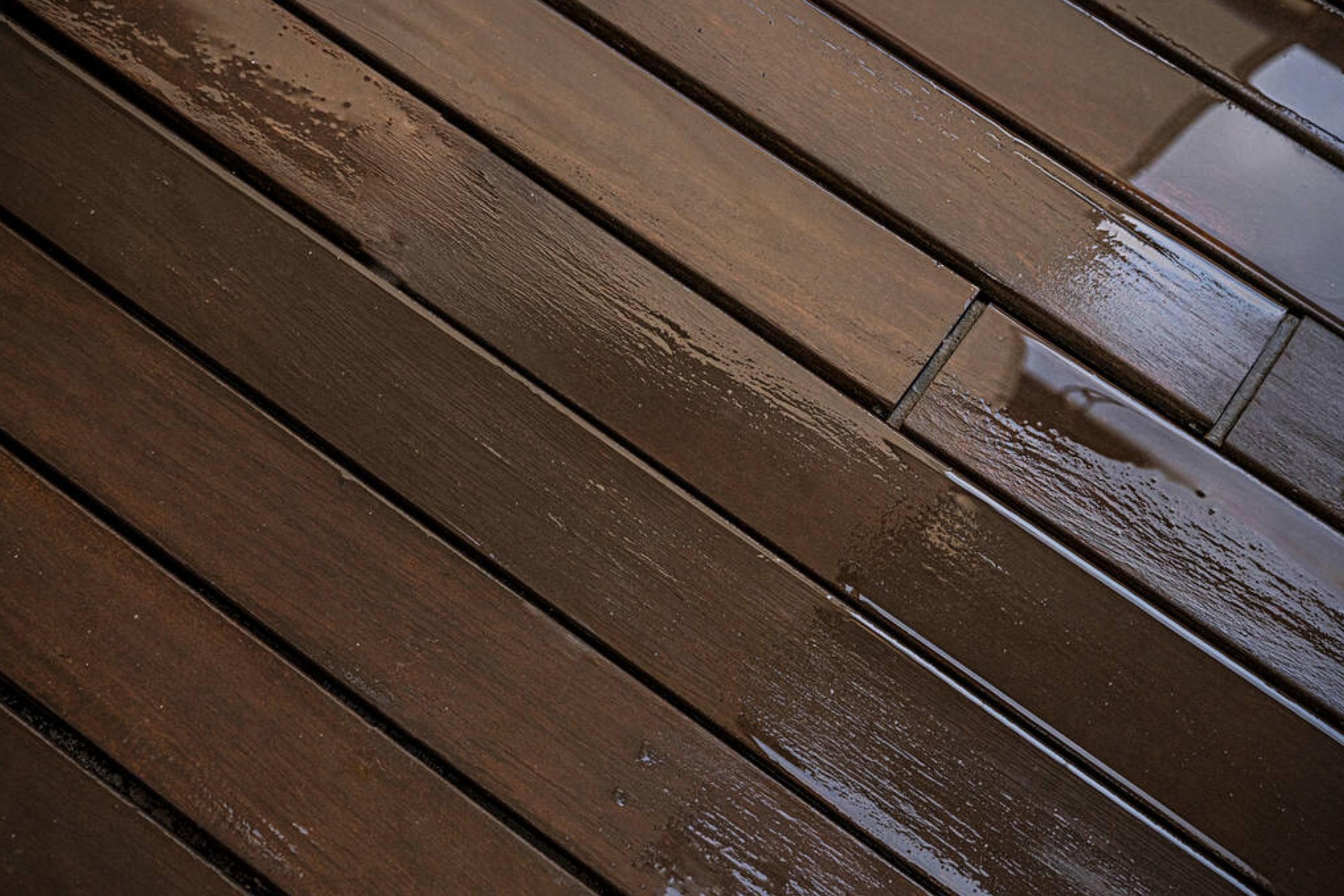 Wash the Teak Wood Surface Before Applying Paint
Before you start painting, remember that the wooden surface you are working with must be cleaned. The first cleaning step is to remove all the dry dust and debris from your teak wood piece.
To dust your teak wood furniture, you will need a dry cloth. When the dust is removed, proceed with washing it with soapy water and a soft sponge. If your outdoor teak furniture is weathered and is covered with a shiny patina, you will have to use a bit different approach.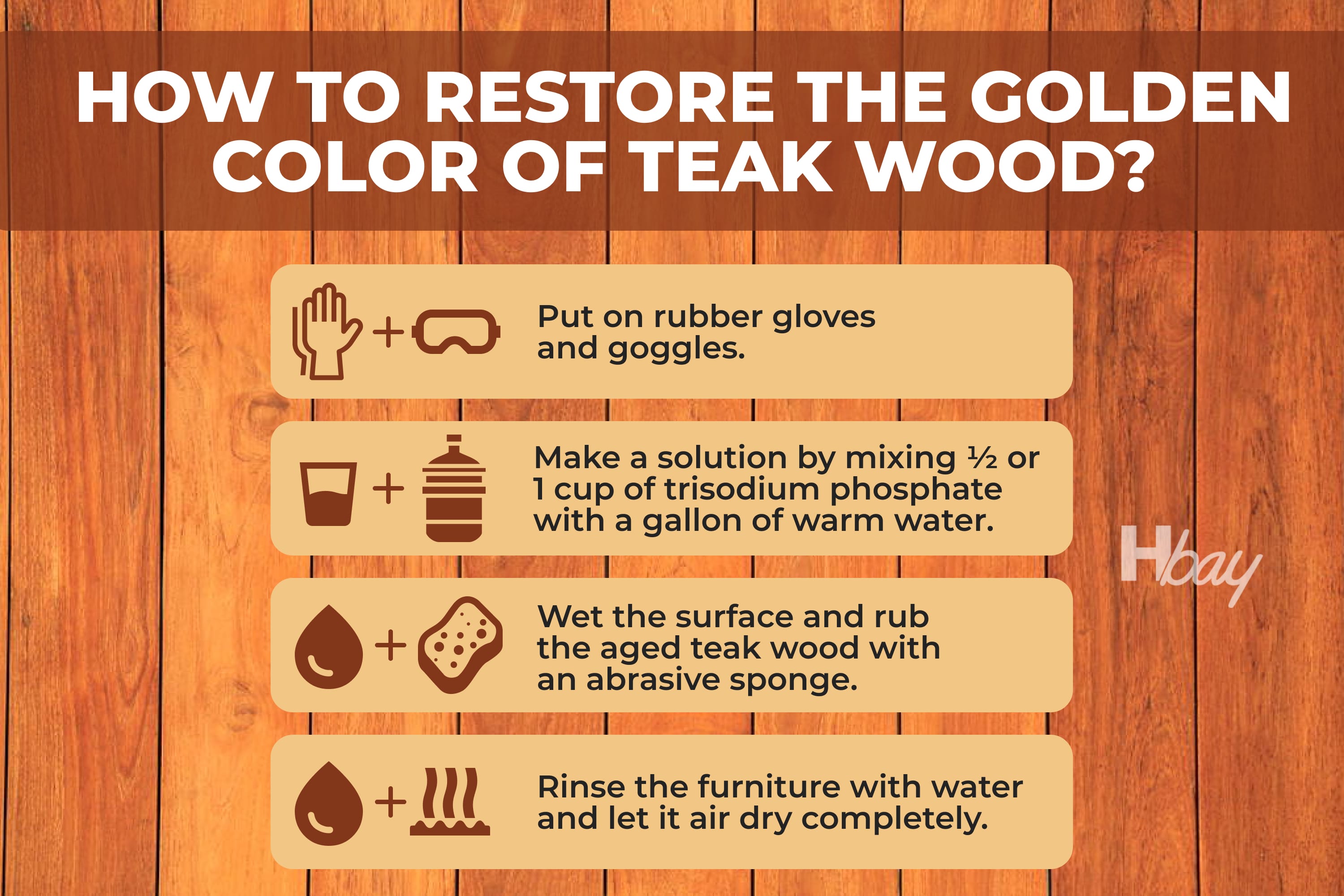 In this case, wash it with a bleach solution to restore the golden color of teak wood:
Wear rubber gloves and goggles to protect yourself from the chemical solution
Make a solution by mixing ½ or 1 cup of Trisodium Phosphate in a gallon of warm water
Wet the surface and scrub the weathered teak wood using an abrasive sponge
Rinse the furniture with water and let it air dry completely
When the surface is dust-free, you can proceed to the next step.
Fill the Holes In the Teak Furniture If There Are Any
Except for cleanness, there is one more benefit of removing dust from the teak wood. See, when it is clean and dry, it will be much easier for you to notice any holes, cracks, and gouges on the surface that is going to be painted. And if do see any damaged areas, those must be fixed prior to paint application. Of course, if the wood is in perfect condition, you can skip this step.
But if the wood is not in an ideal state, then you can fill holes with an epoxy wood filler or create your own DIY wood filler. Mix the epoxy filler with the recommended wood hardener and apply it to the cracks or gouges (or whatever damaged spots there are on your wooden piece).
It is essential to apply the filler immediately after mixing! Any delays may lead to the filler drying right in the bowl, which will make it harder to apply. Once the filler dries, remember to sand down any excess and smooth the surface of your teak furniture using 120-grit sandpaper.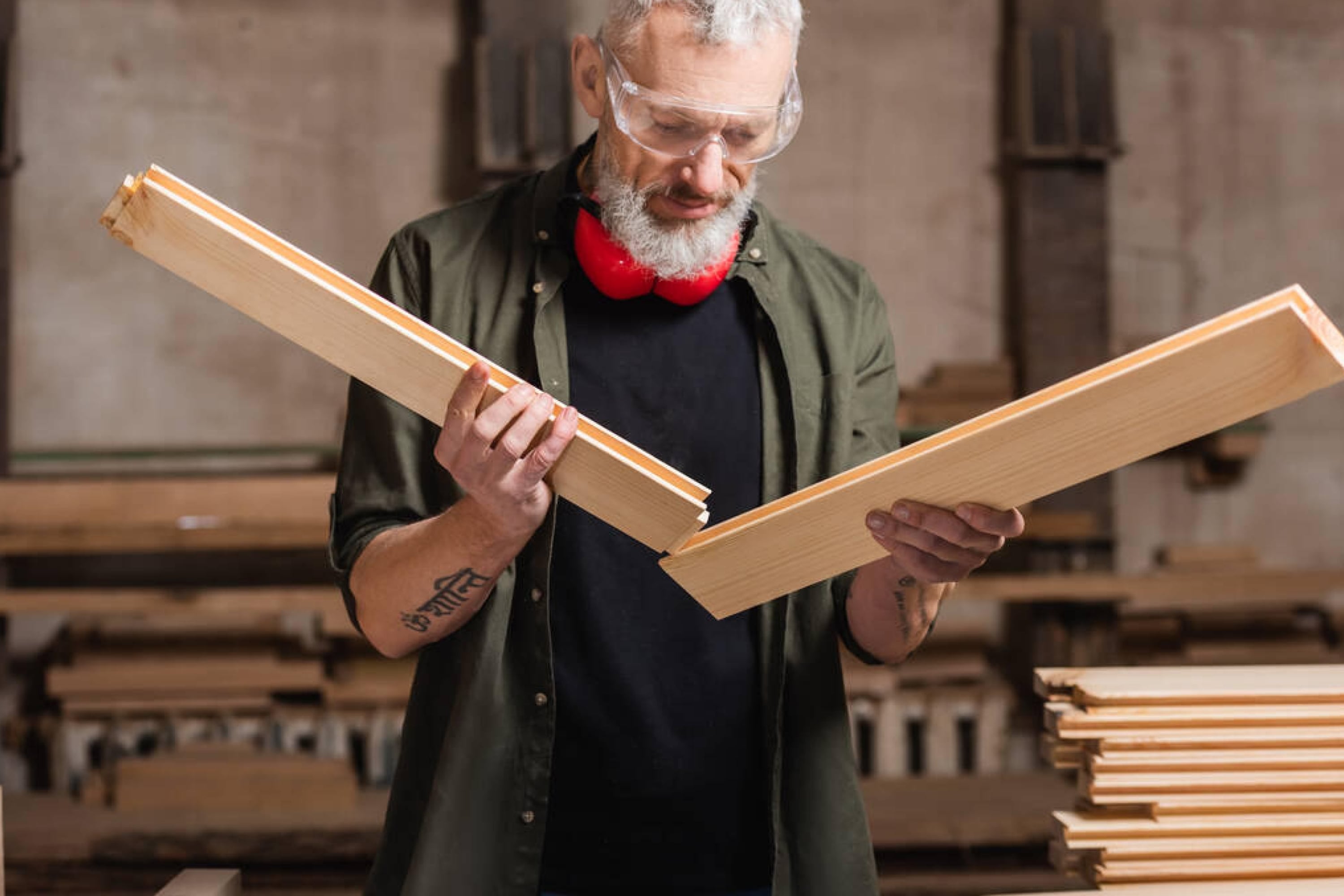 Proceed With Sanding the Teak Wood Furniture
People often tend to skip this step for some reason, but sanding teak furniture is very important since it helps you even out the texture of the wooden surface. In addition, sanding allows you to open the wood pores, making this tricky and stubborn wood more perceptive for the following priming.
Start sanding the surface with 120-grit sandpaper
For a large piece of teak furniture, opt for a sanding block or an orbital sander
Sand your surface moving in the direction of the wood grain
Remember to sand every inch of the teak furniture, including the sides and bottom!
After the first sanding session, vacuum the dust off the surface and run your palm over it. It will help you find any rough spots you may have missed. If there are any imperfections, sand them more until even.
But in case the entire surface is even and smooth, you can proceed with sanding your teak wood. Only this time, you will need to use finer grit sandpaper. The finer grit sandpaper will even out any scratches on the wood surface, no matter how tiny they are.
In addition, with finer grit sandpaper, the final round of sanding will make the primer and teak paint adhere better to the surface.
Prime Your Teak Wood Surface With a Stain-Blocking Primer
After your teak wood surface is clean and sanded properly, you should apply lacquer or shellac-based primer over it. As you know, teak wood naturally has high oil content, but these oils may affect the quality of paint adhesion, preventing a flawless finish.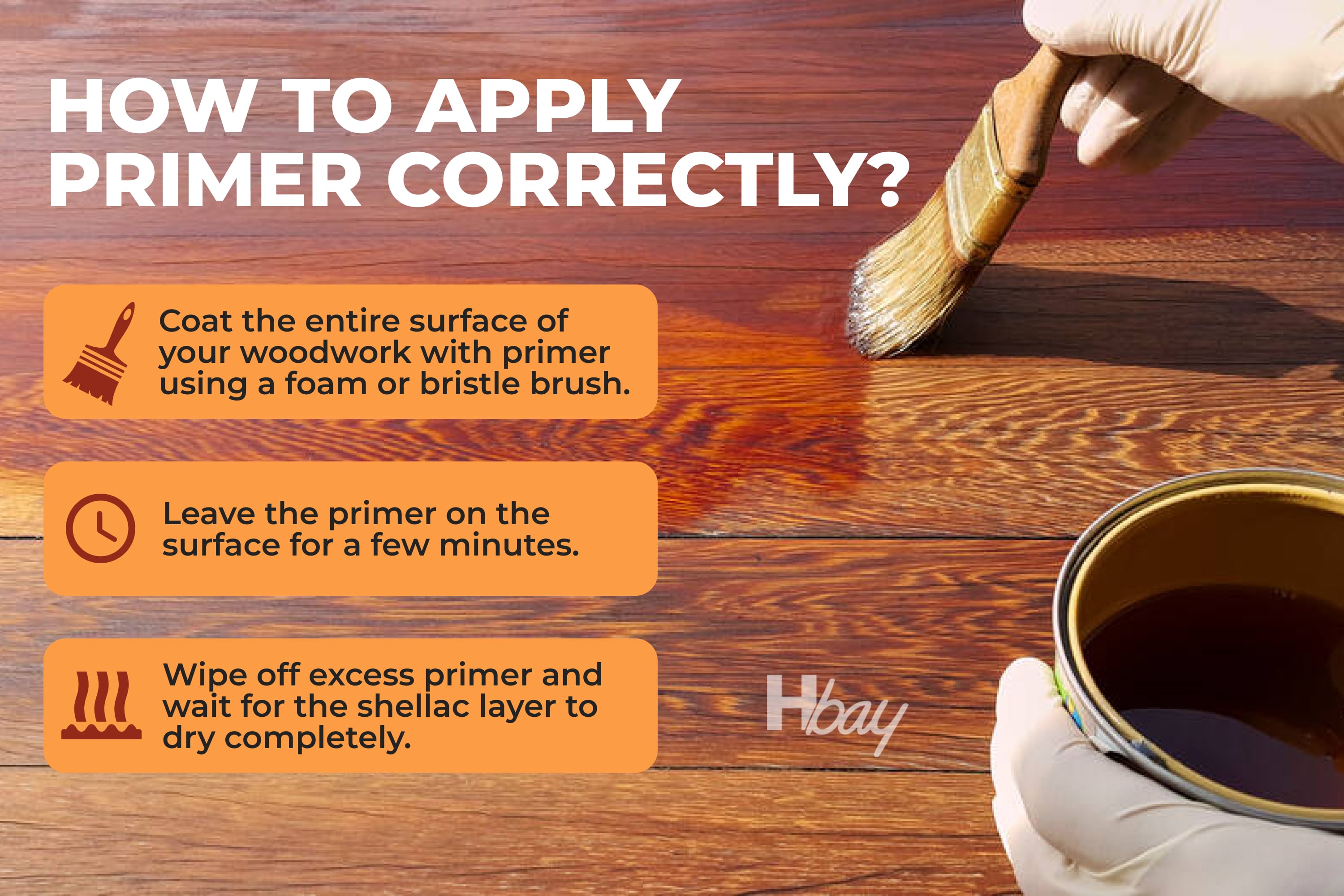 However, with the help of a stain-blocking primer like shellac, you will be able to prevent those oils from affecting your paint coat and bleeding through the surface of the wood. The procedure of primer application is pretty easy:
Coat the entire surface of your wooden piece with the primer using a foam or bristle brush
Let the primer sit on the surface for a few minutes to allow it to soak into the wood pores
Wipe off the excess primer and wait for the shellac coat to dry completely
You will need to check the surface after a few hours to see if there are air bubbles on it left. Also, you will need to check whether natural oils have bled through the shellac.
If oils have indeed bled through, lightly sand the surface with 220-grit sandpaper and wipe the dust with a smooth cloth. Then, reapply another coat of shellac and repeat the process above.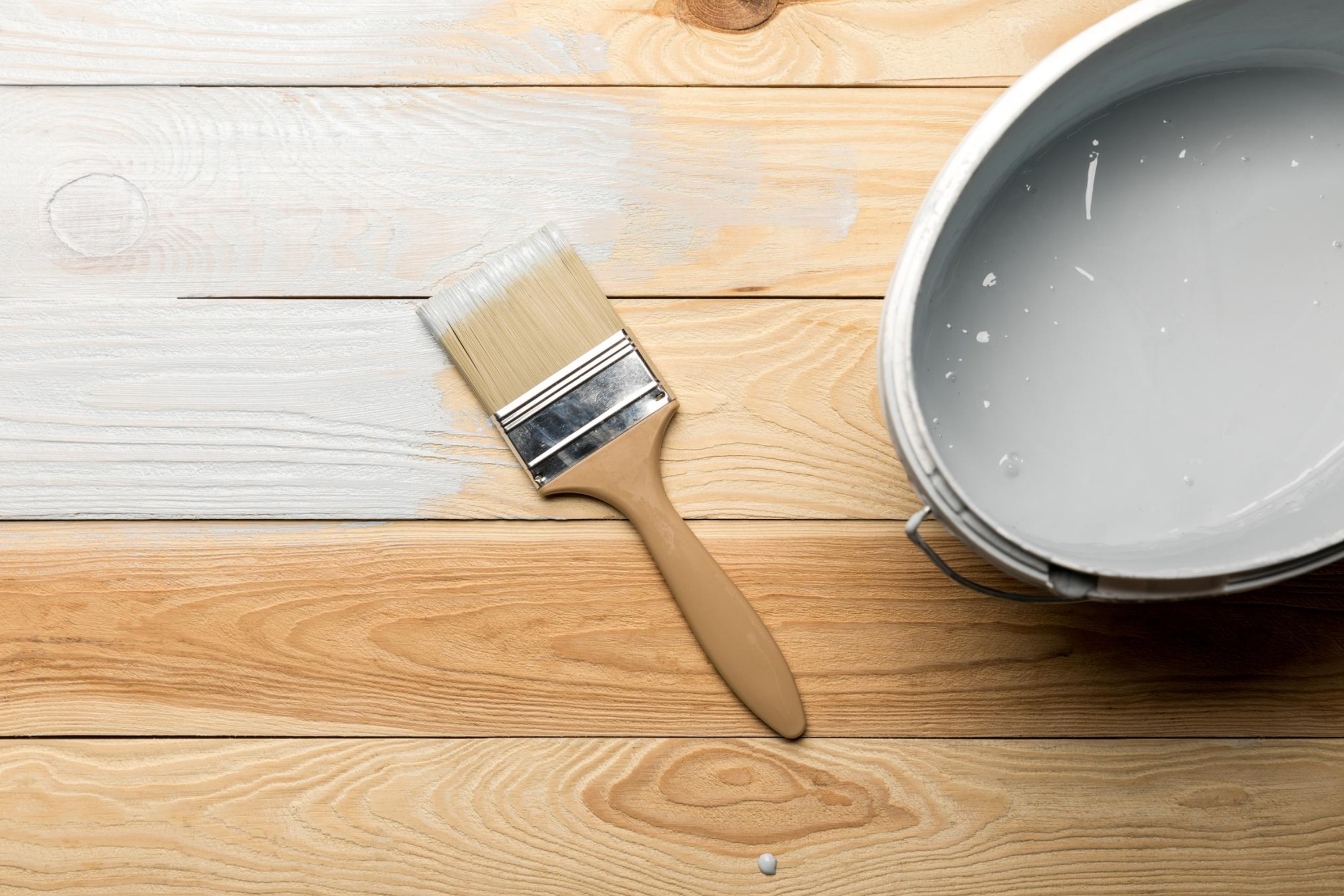 Apply Teak Wood Paint
Now you can start applying paint. Since you have used a shellac-based primer, you can paint your teak wood piece with oil-based paint or latex paint. For better effect, we recommend you apply at least two coats of paint! If you choose to apply latex paint, use a synthetic bristle brush. But if you decide to opt for oil-based paint, you'd better use a natural bristle brush instead.
Apply the paint in thin layers and make sure you cover the furniture with at least two coats of it
If you are painting furniture with any fine and/or intricate patterns, you might want to use a sprayer for better paint application
Once the first coat is completely dry, scuff the surface using fine sandpaper
Wipe the sanding dust and reapply the second coat using the same method
Seal the Painted Teak Surface
If you are painting outdoor teak furniture, remember that it should be sealed to make it weatherproof. For this purpose, you should apply a clear polyurethane coat with a natural bristle paintbrush or spray it on teak wood if you're short of time.
Polyurethane finish is UV-resistant, waterproof, and way more durable than other wood finishes. So it will make sure your teak furniture will last longer and avoid any damage caused by rain, snow, or other elements.
Now you know how to paint such a stubborn and tricky wood as teak. Although this wood is believed to be impossible to paint due to the high content of natural oils in it, there is still a way out as you can see now. Make sure you follow our recommendations precisely, and you will be able to paint your teak furniture flawlessly.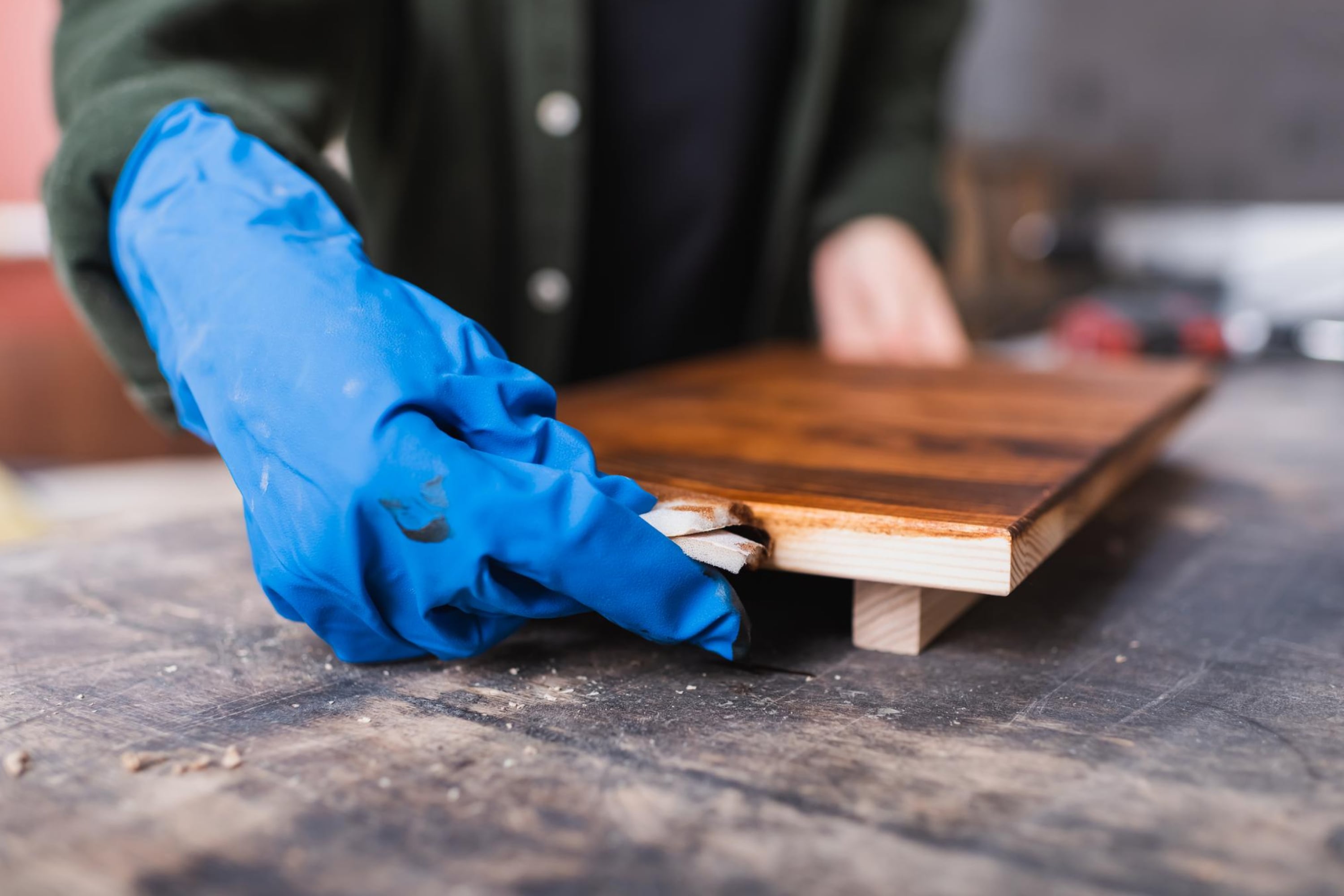 What Paint Colors Will Go Well With Teak Furniture?
When it comes to painting teak wood, homeowners often feel puzzled when they realize they have no idea what paint color to choose! See, the problem is that folks simply can't figure out what color will work on this wood better so that it doesn't hide its natural beauty.
To help you out, we have selected a few most suitable paint colors that can be used on teak wood successfully.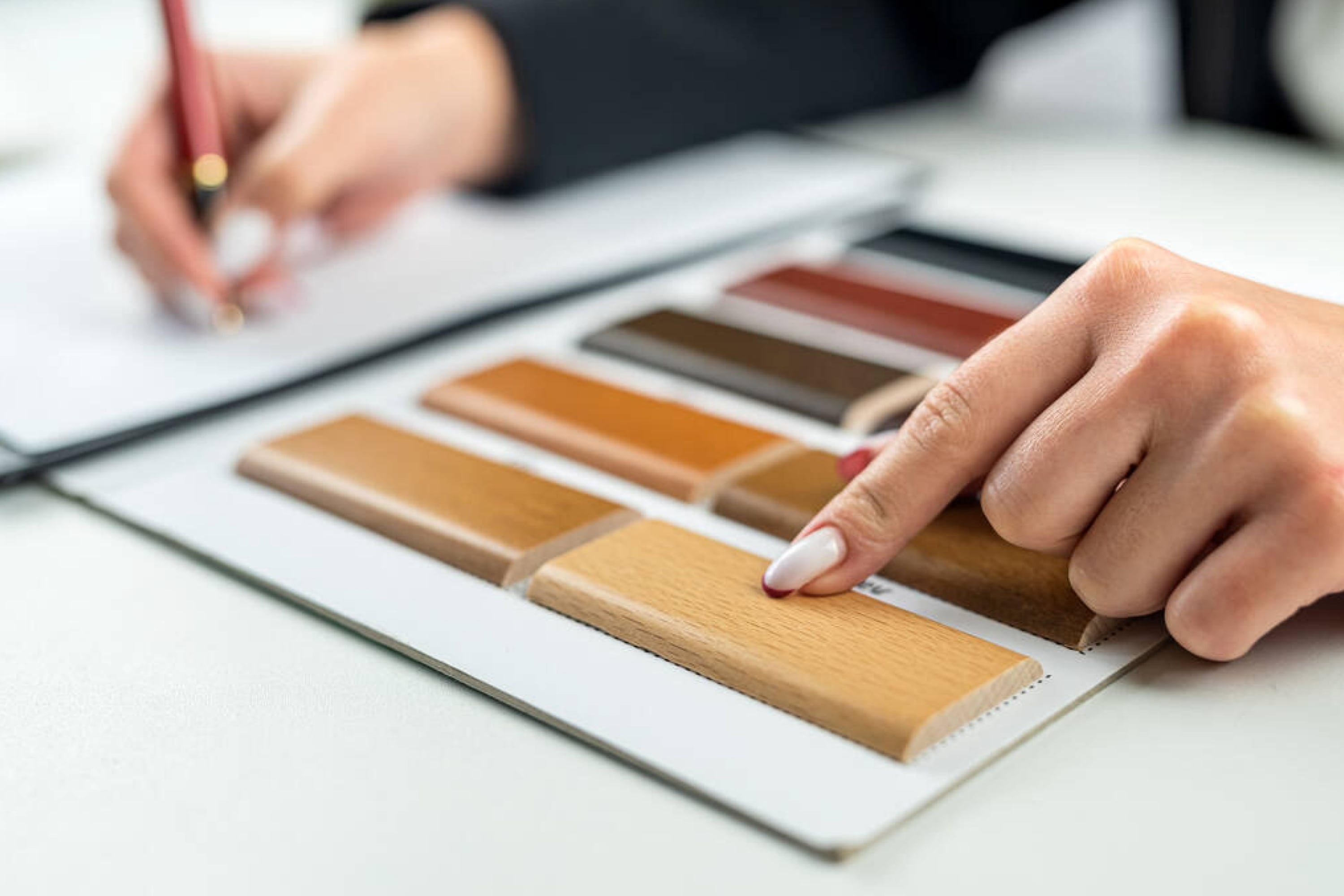 Teal, Mustard Yellow, and Teak
This color scheme is ideal for people who are looking for a fun and contemporary palette to coordinate with their teak furniture. However, both teal and mustard yellow colors will also suit those of you who prefer relatively cool palettes. If you are painting teak wood indoors, these colors can also become handy.
When combining the colors for indoor use, stick to a 60-30-10 rule. These numbers show the percentage of the room that is each color.
For instance, if you paint the walls teal, you should make mustard yellow the secondary color by using yellow cushions or curtains (or both), for example. And finally, make teak color the last 10 percent accent color by having the frames of your furniture in teak.
Opt For Neutral Colors With Orange-Stained Teak
If you are fond of a neutral color scheme more than of a cool color scheme, you can pair neutral colors with the natural look of your teak furniture. For example, try to mix and match such colors as cream and tan. See, in many cases, teak wood has orange undertones. Because of that, teak furniture with a slightly orange tint looks great with cream and tan walls and other elements. But in order to not make your space look overly neutral, add some blue accents on throw pillows, wall trim or other small elements to help to highlight the natural beauty of the teak's stain.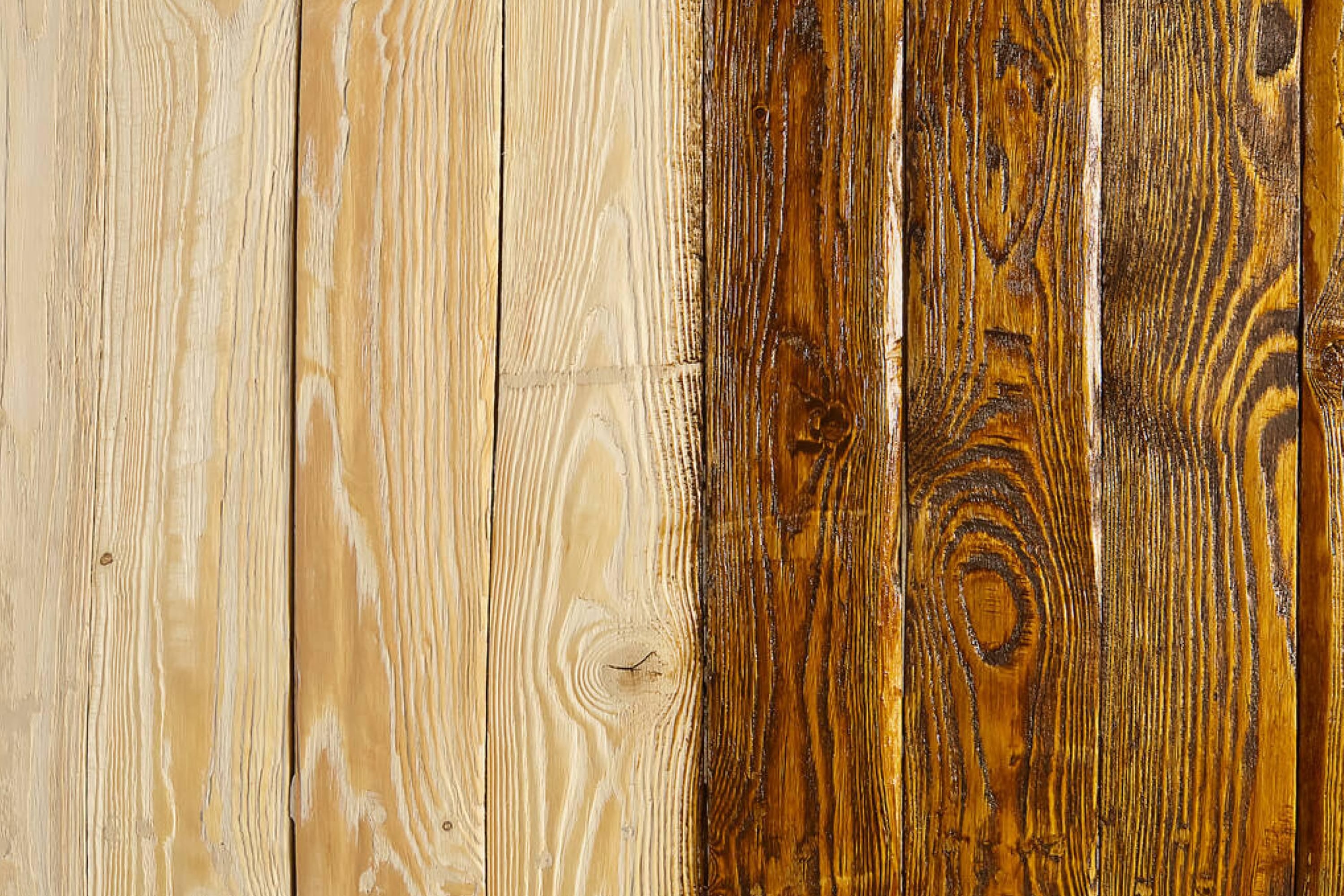 Brown Teak With Accents of Blue And Green
If your teak furniture has brown undertones, you might want to stay away from shades of orange as those will compete with the stain on the wooden surface. Instead, try to use complementary colors, such as green and blue, in your room decor. These colors will help you bring out the rich brownness of your teak wood.
Opt For Nautical Color Palettes Instead
Traditionally, teak wood has been widely used in ship making. As a result, the natural color of this wood goes really well with nautical color schemes. Red and white with blue accents will create a harmonious and balanced color palette.
As an option, you may want to paint your room predominantly blue but with some yellow accents here and there (e.g. on the cushions, carpets, curtains, etc.). The latter is especially appealing if you have teak with yellow undertones.
Well, this is all we wanted to share with you today on the subject of teak wood painting. Now you know that despite having a reputation as a hard-to-paint wood, teak can still be able to accept paint pretty well.
You just need to know how to do it with the use of a few handy tips! And since we shared those tips and a few other life hacks with you, painting teak will not be a mystery or a challenge for you anymore.
In addition, you learned about certain specifics of this wood, as well as about the most suitable paint colors that will work on teak furniture and other surfaces better than other colors of the palette.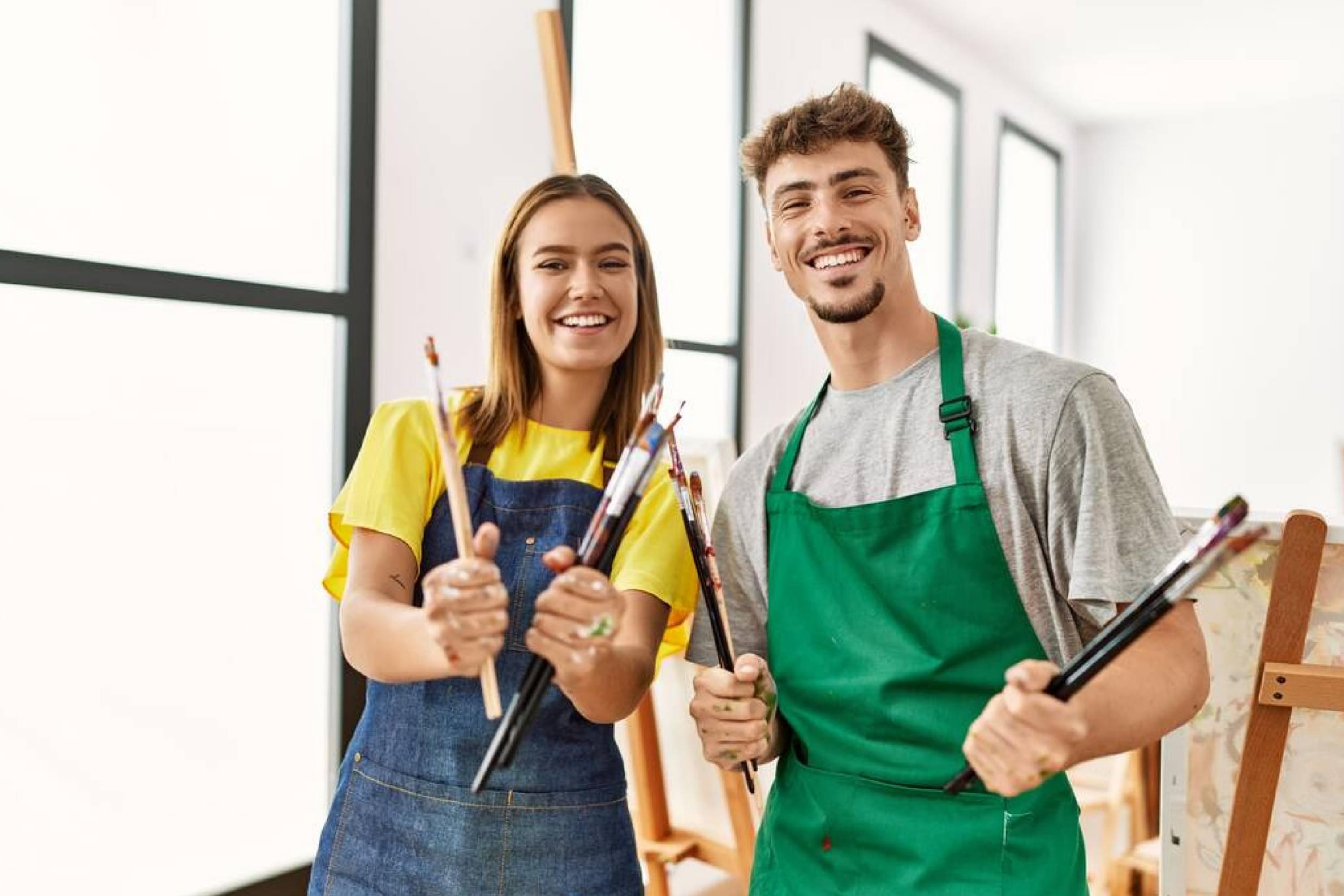 Frequently Asked Questions
⭐How long does teak wood last?
Teak can last for decades easily, and even longer if maintained properly.
⭐Is teak a durable and strong kind of wood?
Yes, it is. This wood has been widely used in ship making before thanks to its natural durability.
⭐Does teak wood repel insects?
Teak's natural oil repels insects, which is why the wood extremely resistant to pest damage.