If you love working with clay and you are a craftsman (or a craftswoman), you probably faced an issue of painting bisque ceramics already.
The most common problem people face when it comes to applying paint to fired ceramic items is that they don't know exactly what type of paint to use and how to do it correctly.
Quite many DIYers are afraid that, if they apply paint in the wrong manner, the design will be ruined afterward if you fire the clay object again or the design will simply fade later.
So today we suggest you a complete guide on how to paint bisque ceramics correctly. You are going to find out what type of paint you should use to get the best results, and also, we will teach you how to apply the paint so that you are satisfied with what you see on your bisque piece in the end.
In addition, we will share a few useful and simple tips that will allow you to make your ceramic masterpieces even better than they already are!
All You Need to Know About Painting Bisque Ceramics
When it comes to painting ceramics, ceramic newbies often feel stumbled and a bit frustrated since they often have no clear idea of what paint to use, how to do it correctly, and all that sort of stuff! One of the most common questions is "how to paint bisque ceramics?".
See, folks often think that greenware is not suitable for paint application!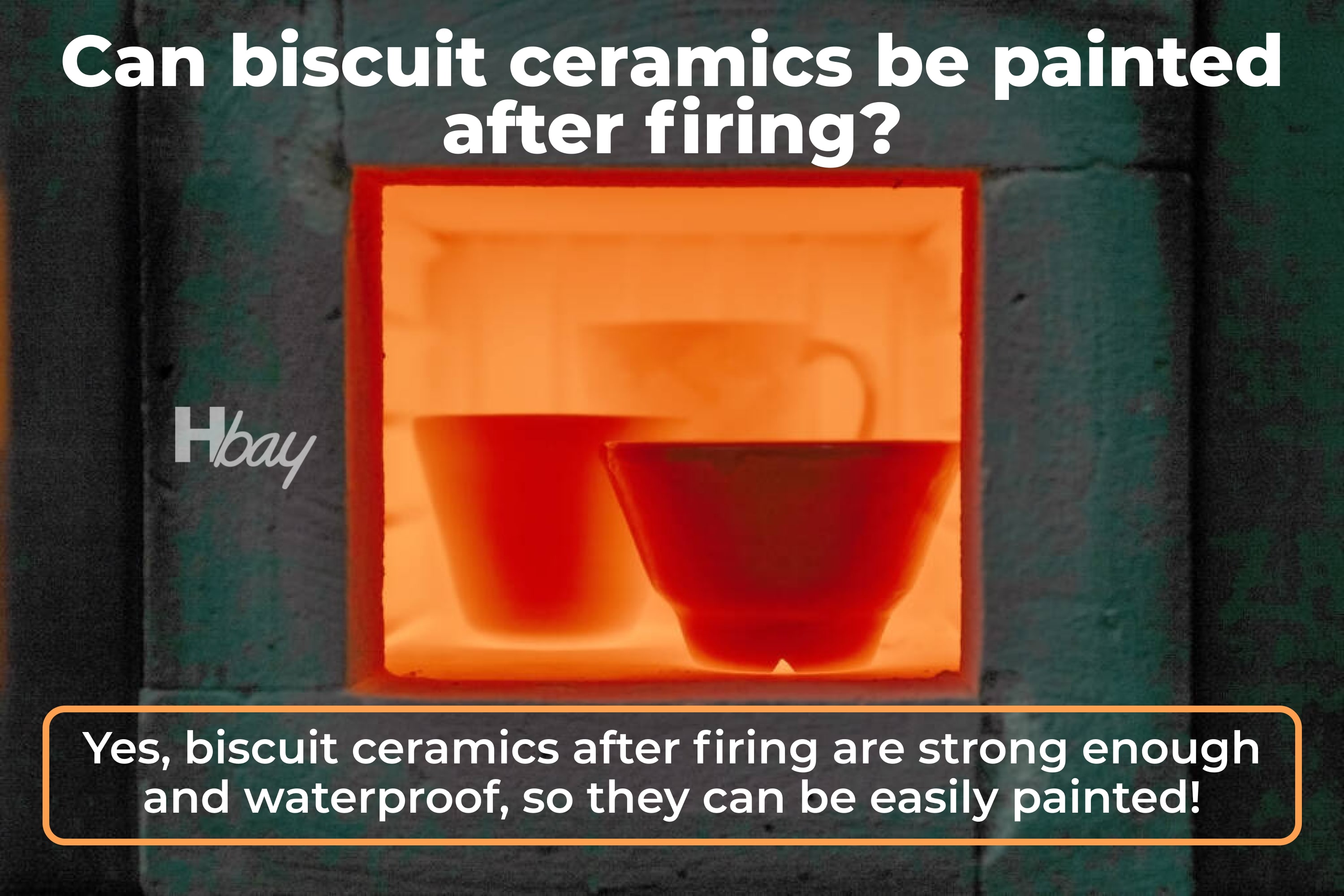 First of all, we are glad to tell you that bisque ceramics are firm and sturdy enough after being kiln-fired, so they can easily be painted! And since they are permeable, they are suitable for acrylic paint in particular.
However, the process of paint application might have certain nuances. For example, since paint absorbs into the clay, you may need to apply more coats in order to reach the desired hue. Nevertheless, once fully dry, the paint will not peel, flake, or break.
The process of painting bisque ceramics is not difficult at all.
You just need to make sure you follow all the recommendations precisely, and the result will be more than satisfying! This is how you should apply paint to your bisque ceramic objects acting step by step.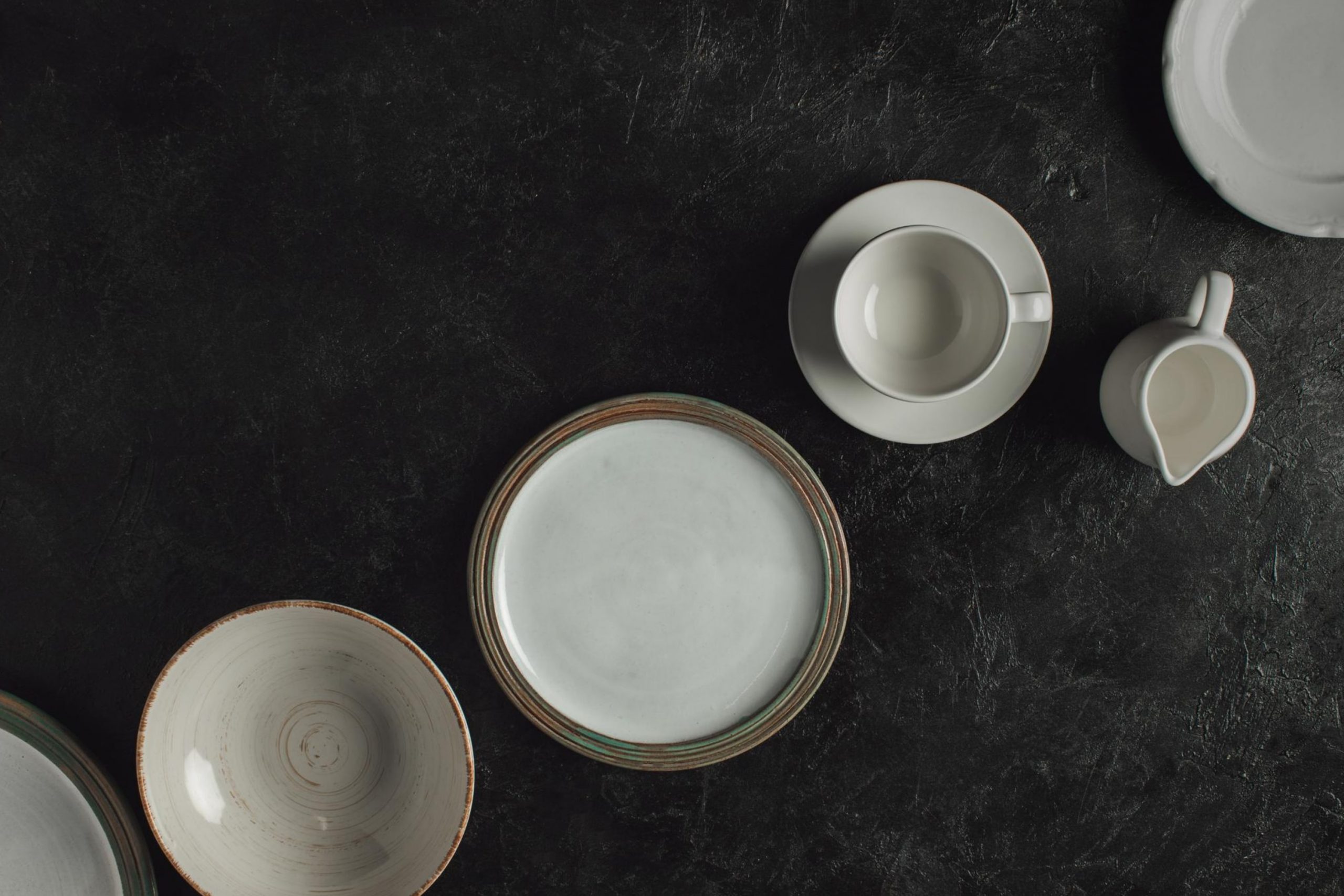 Clean It First
You surely want your ceramic piece to accept paint as well as possible since it will result in bright colors and better coverage. But to achieve this, the surface of the object should be properly cleaned.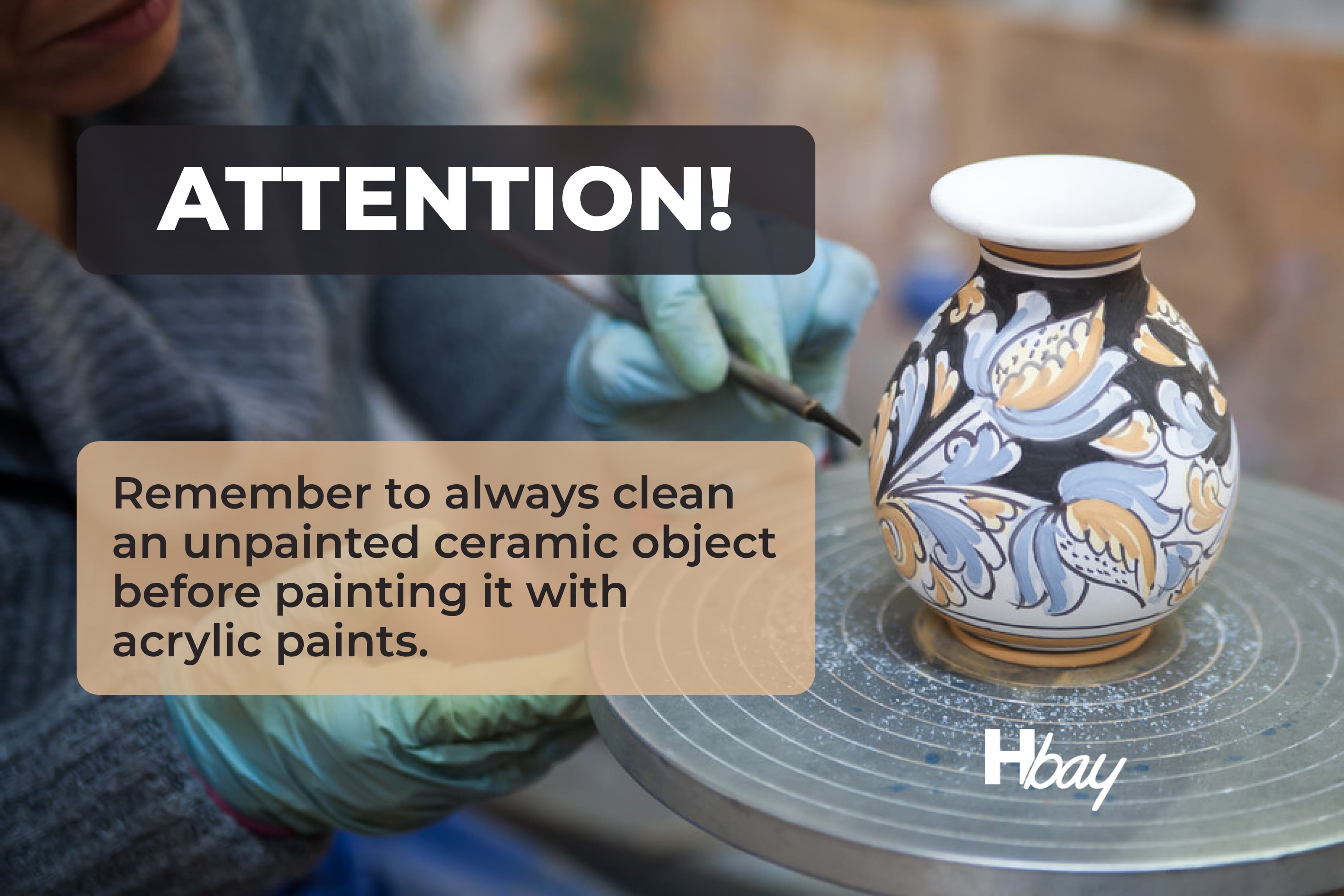 If there is dust, the paint will not be able to adhere properly, and you will simply end up with an unevenly applied color that looks patchy!
This is why remember to always clean your unpainted ceramic piece before painting it with acrylic paints. Ceramic dust or other particles can be left on the surface of your bisque ceramic after it is created.
If those particles are not removed, they will get blended into your paint, leaving behind an undesirable result. Fortunately, this cleaning can be done quickly using a clean, soft-bristled brush.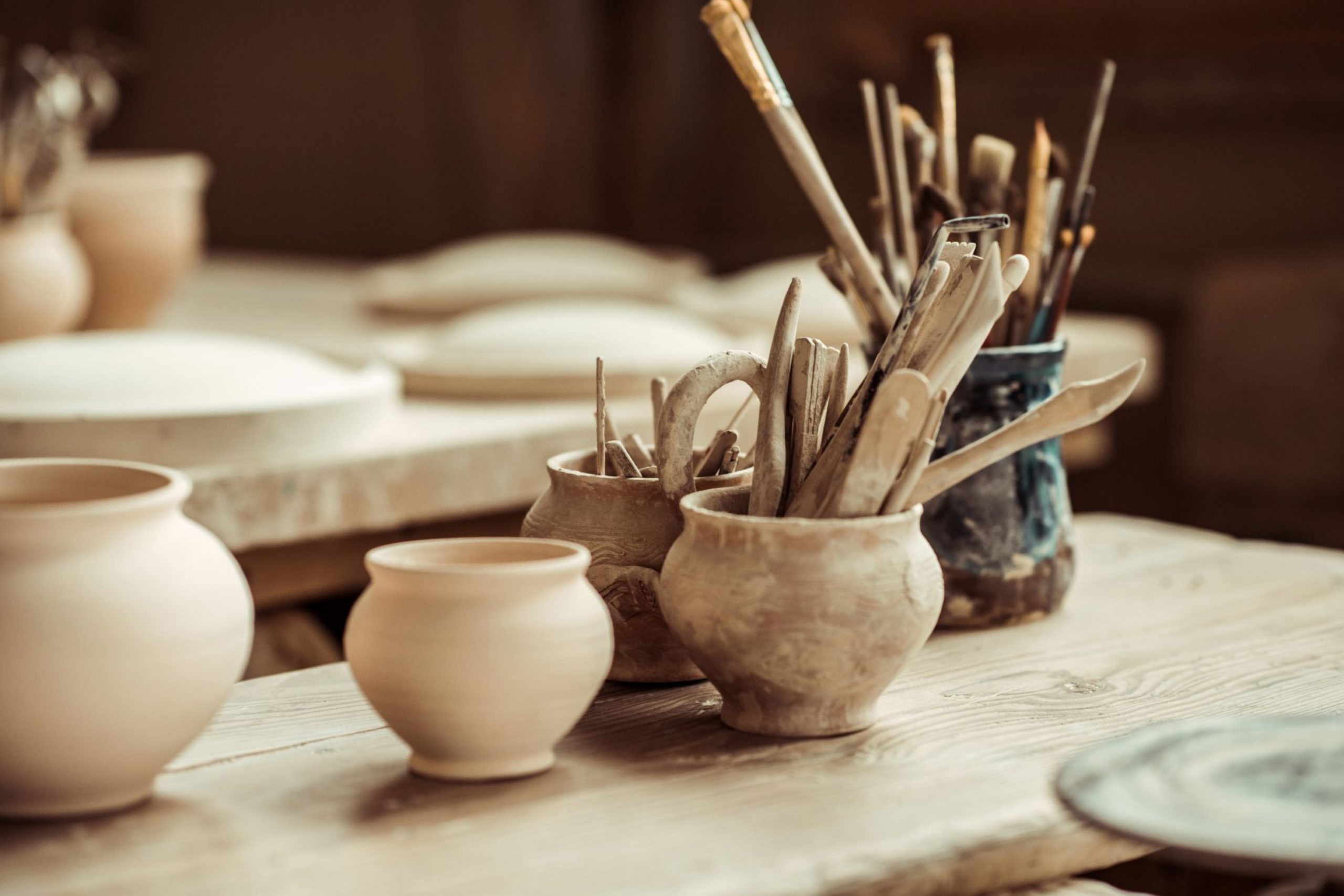 Choose the Suitable Kind Of Paint
You might think that you can use any acrylic paint for your ceramic objects, however, this is not quite so. See, despite a wide variety of acrylics on the market, not all sorts of this paint are suitable for ceramics!
Choose acrylic paint that is specially designed for use on unpainted ceramics. There are several companies that sell acrylic paint that are recommended for this purpose. usually, you will see that this paint is water-based and non-toxic.
And since this paint is non-toxic, it means you can then use it for making dinnerware or other items that can be used to hold food!
If you use regular acrylics for decorating your bisque, you will not be able to eat or drink, using these ceramic pieces since the paint contains harmful chemicals!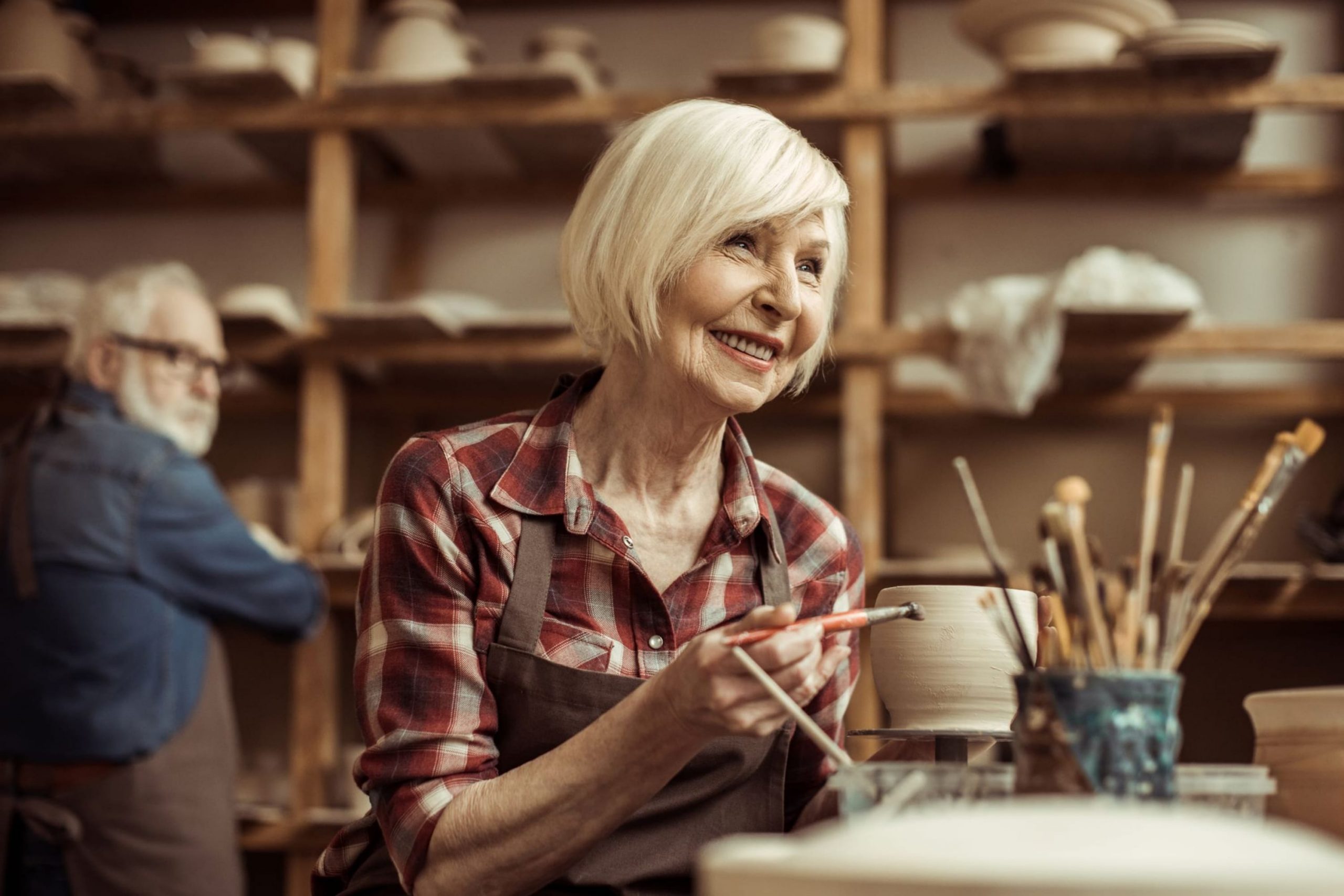 Pick the Desired Colors
Choosing the color/colors is another important step. Decide in advance which colors you would like to use to paint your bisque ceramic piece! You can then place a small amount of the chosen colors on a palette to access them easily during the painting process.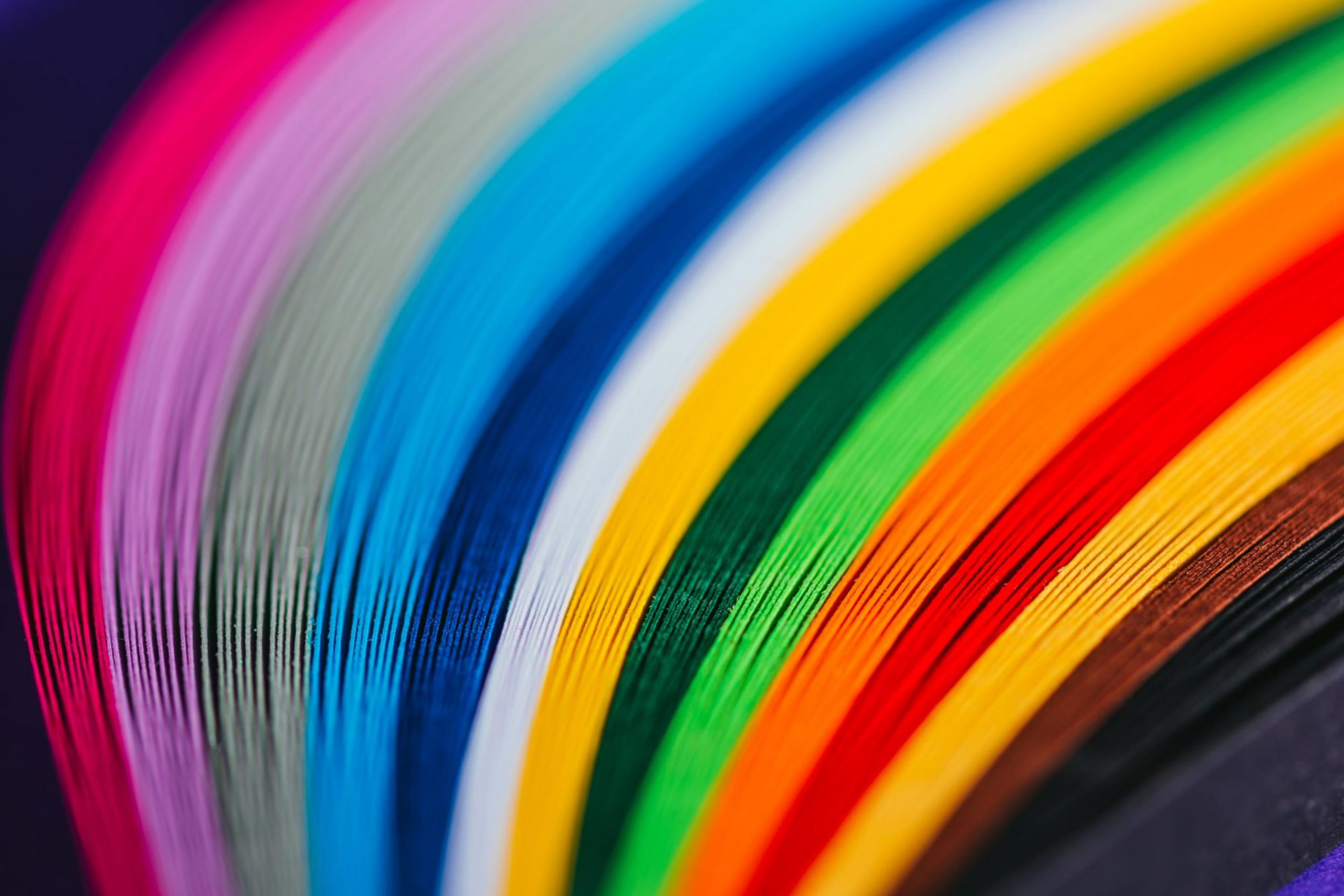 Paint
After your ceramic piece is brushed and you prepared the paint, you can start decorating. Dip your paintbrush into the paint and begin painting. If you want to make textured designs, you can also use a sponge.
We would also recommend you have a sketch of your design made in advance on paper.
Like this, you will see what exactly you need to paint on your ceramic piece and you will easily avoid any mistakes during the paint application.
Seal Your Ceramic Piece
After the paint dries, you need to seal your newly painted ceramic piece. This can be done using a clear acrylic spray. However, we want you to know this: although the spray sealer is more convenient, it is not non-toxic and cannot be used for pieces that will hold food!
Also, note that acrylic paint cannot be put in a kiln. So the only way to give it a true shine is to use the spray sealant.
Like this, now you have a complete guide on how to paint a piece of bisque ceramic using acrylic paint.
Just make sure you buy paint that is specifically designed for ceramics and use non-toxic sealants if you are going to use your item later for drinking or eating from it.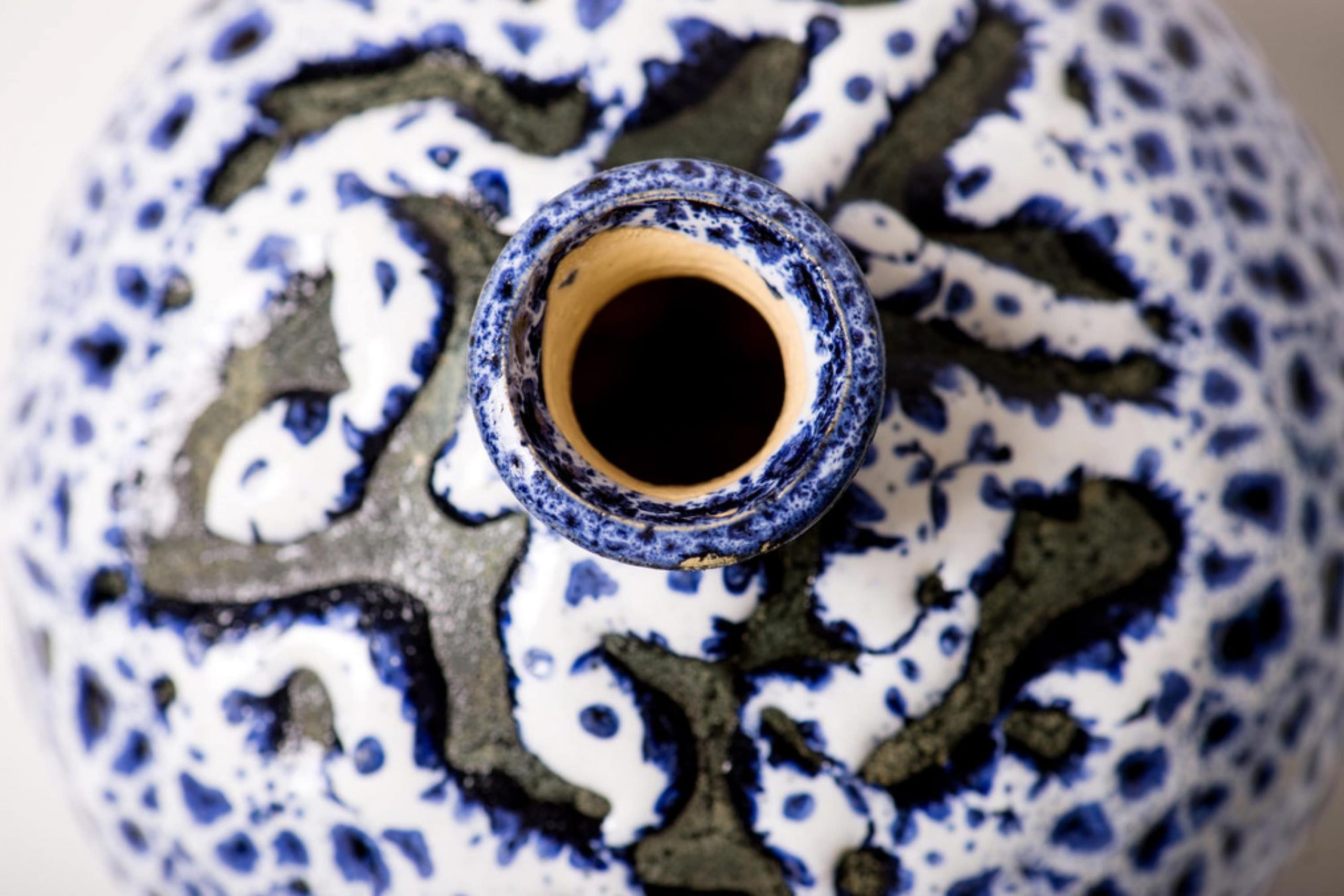 What Is Bisque Ceramics?
Now you probably wonder what bisque ceramic is in fact. In simple words, bisque ceramic is pottery that was simply created from clay and then hardened in a fire pit. The term "bisque" is of French origin and literally means "twice baked".
However, bisque ceramic is not twice baked. This type of ceramic is baked only once in fact.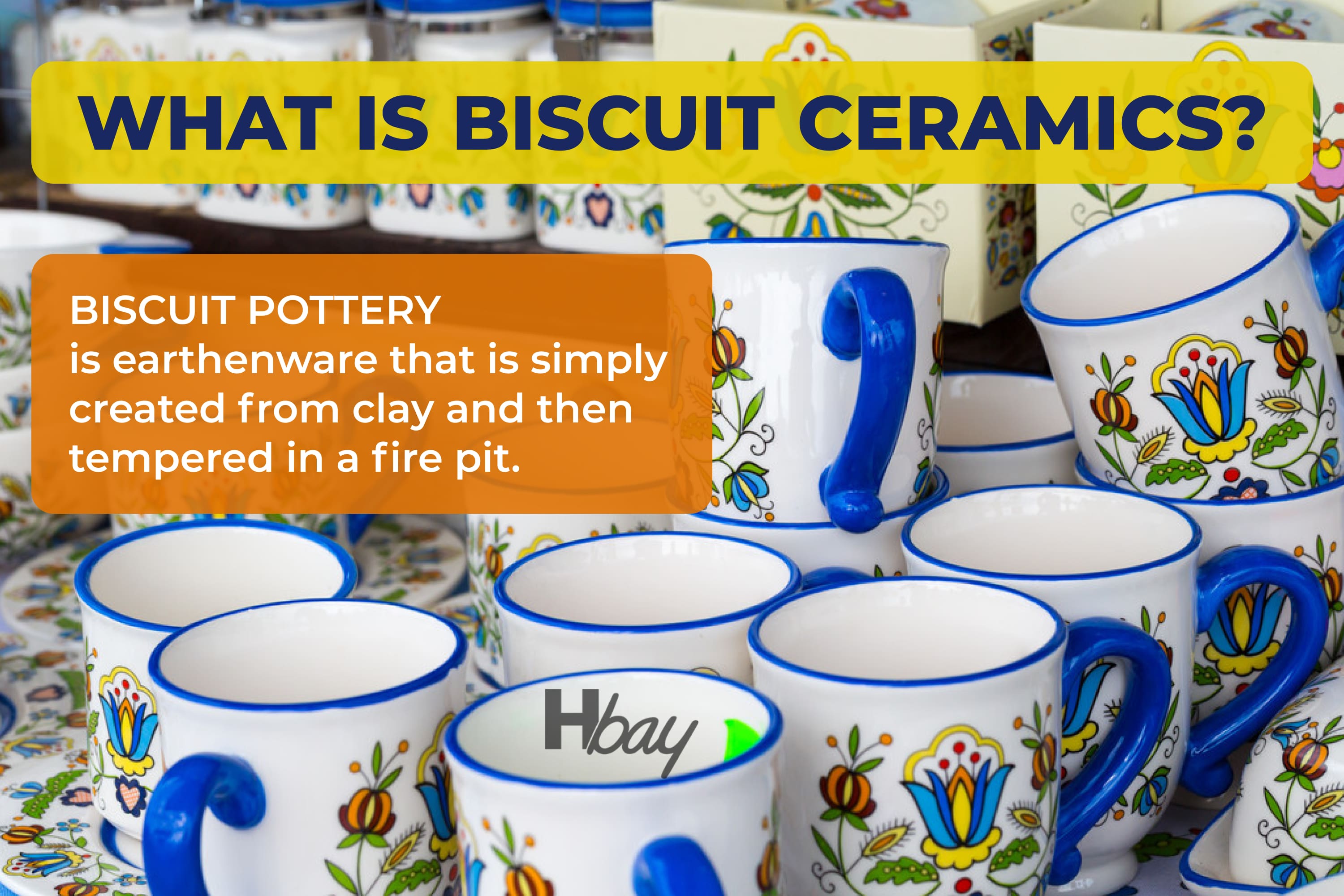 In any case, ceramic bisque refers to the initial kiln firing of raw dried clay. Earthenware ceramics is ceramic bisque that is made of porous clay, which is fired at a low heat of roughly around 1850 degrees Fahrenheit.
Once this initial firing produces the bisque shape, the glaze will be applied to decorate the design and achieve an impervious surface.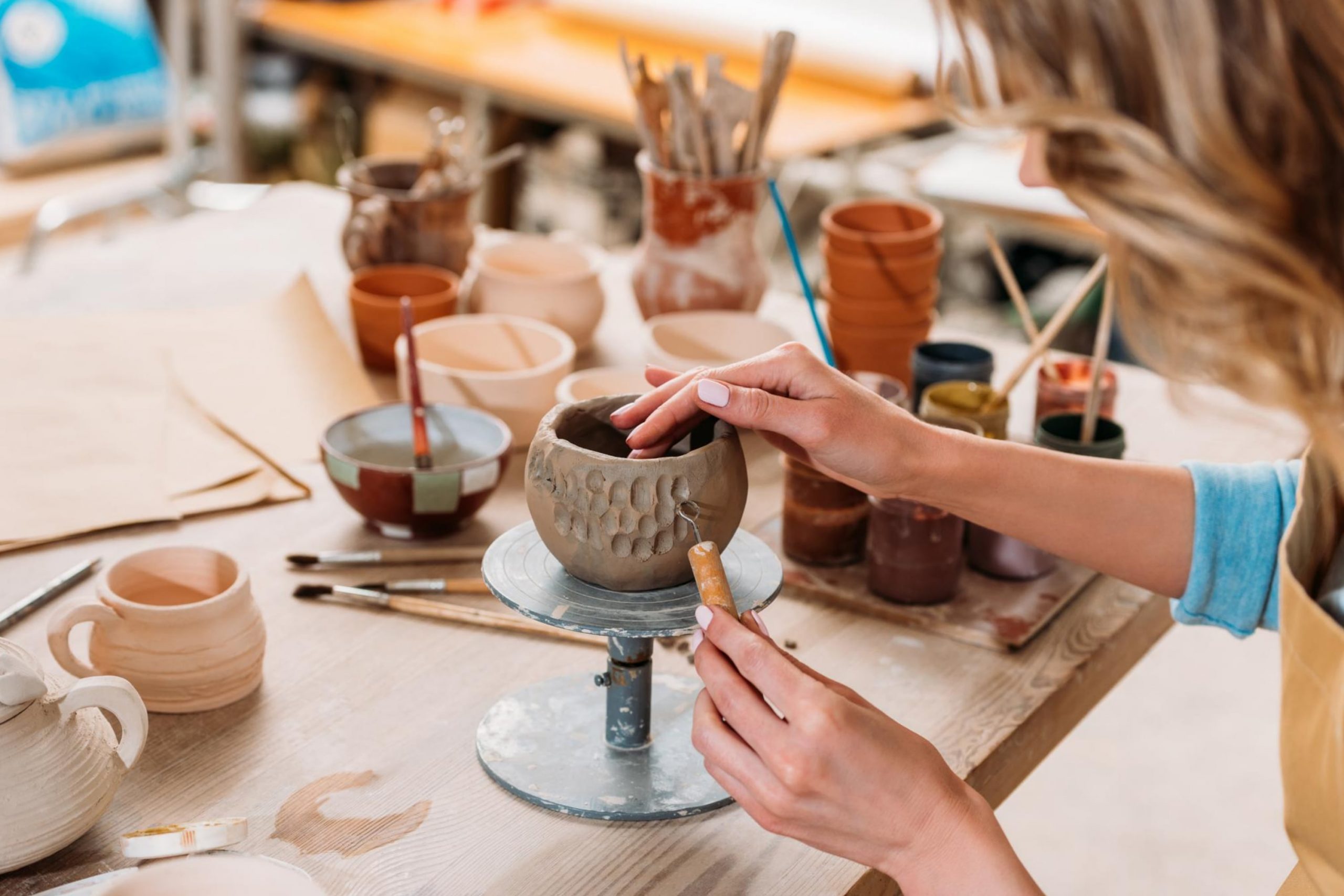 Painting Bisque Pottery With Acrylic Paint. Tips And Life Hacks
Since now you know detailed instructions on how to paint ceramic bisque, you may think that there is nothing more you can add to this information. However, we still have something to surprise you with!
Painting with Acrylics Tips – Ceramics & Acrylics – the Basics
See, even if now you have a general understanding of the bisque ceramic painting process, you should still consider a few handy tips regarding this process.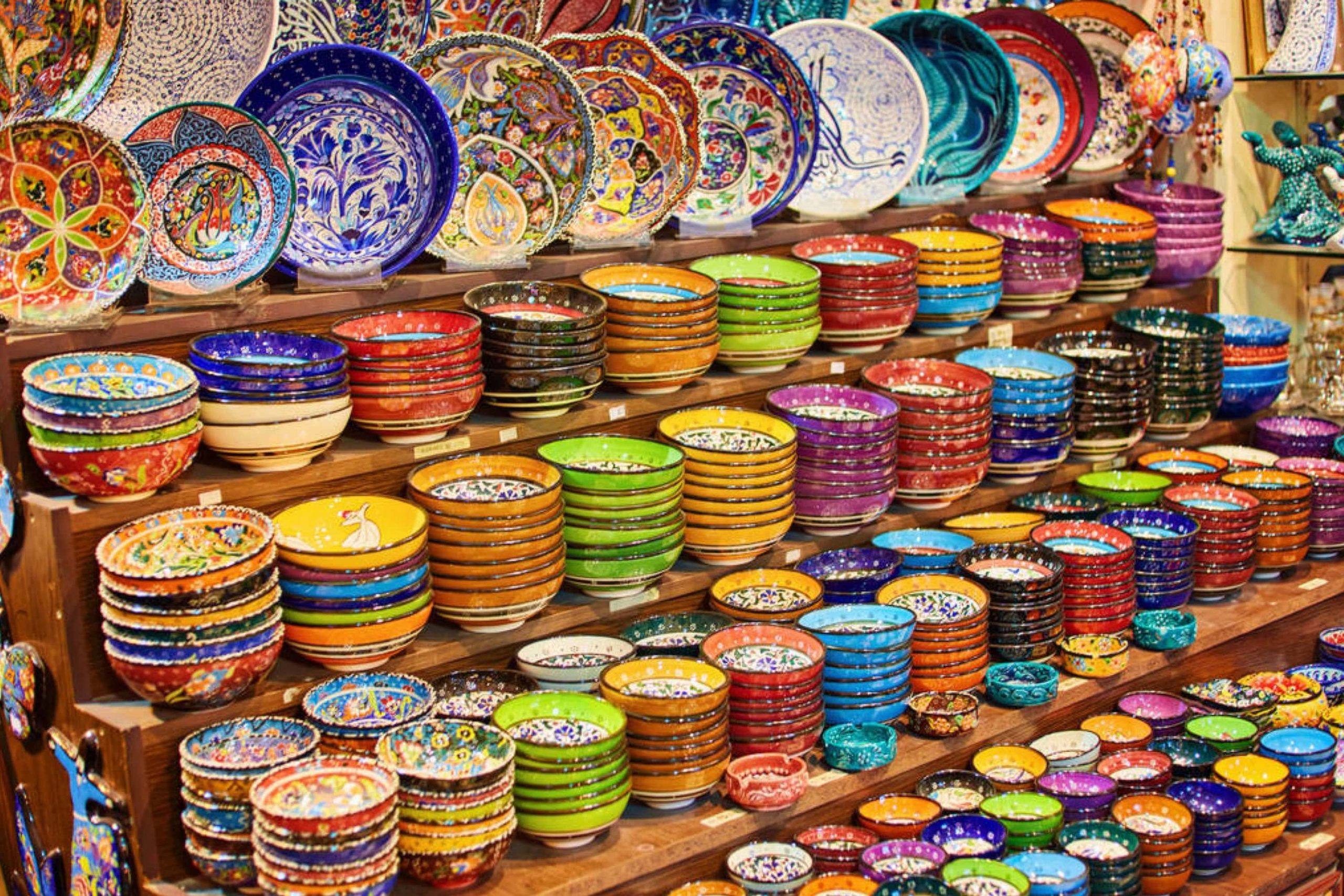 Preparation Stage. What to Consider?
When dealing with bisque pottery, keep in mind that it is very porous! This is why it needs a wet sponge to clean any dust particles. This wet sponge is also needed to wet the surface as you apply the paint, especially the first layer of color.
See, if you skip the step of using a wet sponge on your ceramic piece, what you can have later is the effect of the painted design being displayed in layers or peeling/falling off!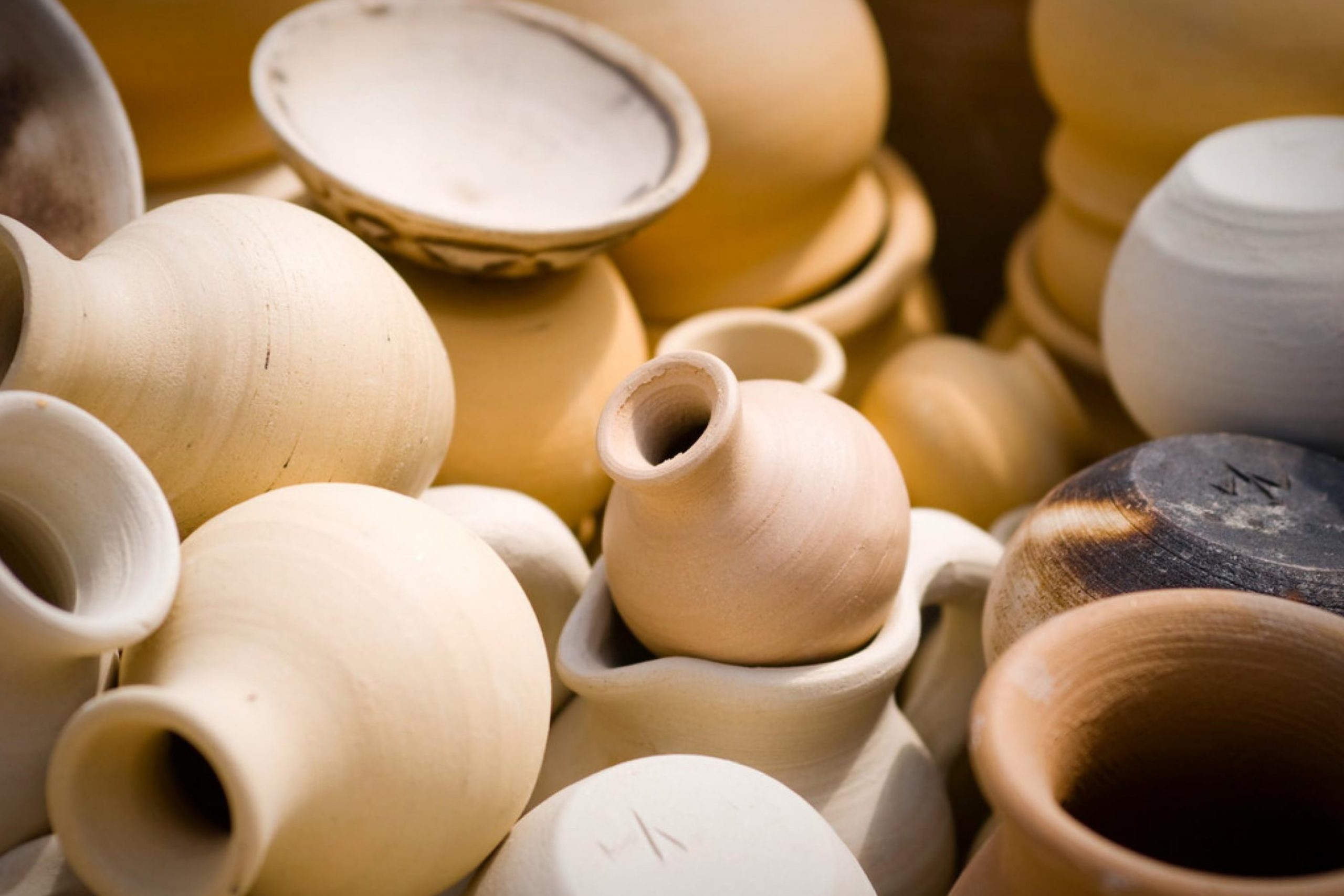 Anything to Note About Painting Your Bisque?
It is necessary to have a small sponge and a pot of water to wet the bisque as you paint. It will increase the quality of the final effect. You can use natural sponges as they do not scratch and they won't leave any texture on your pottery, as they are very soft when wet.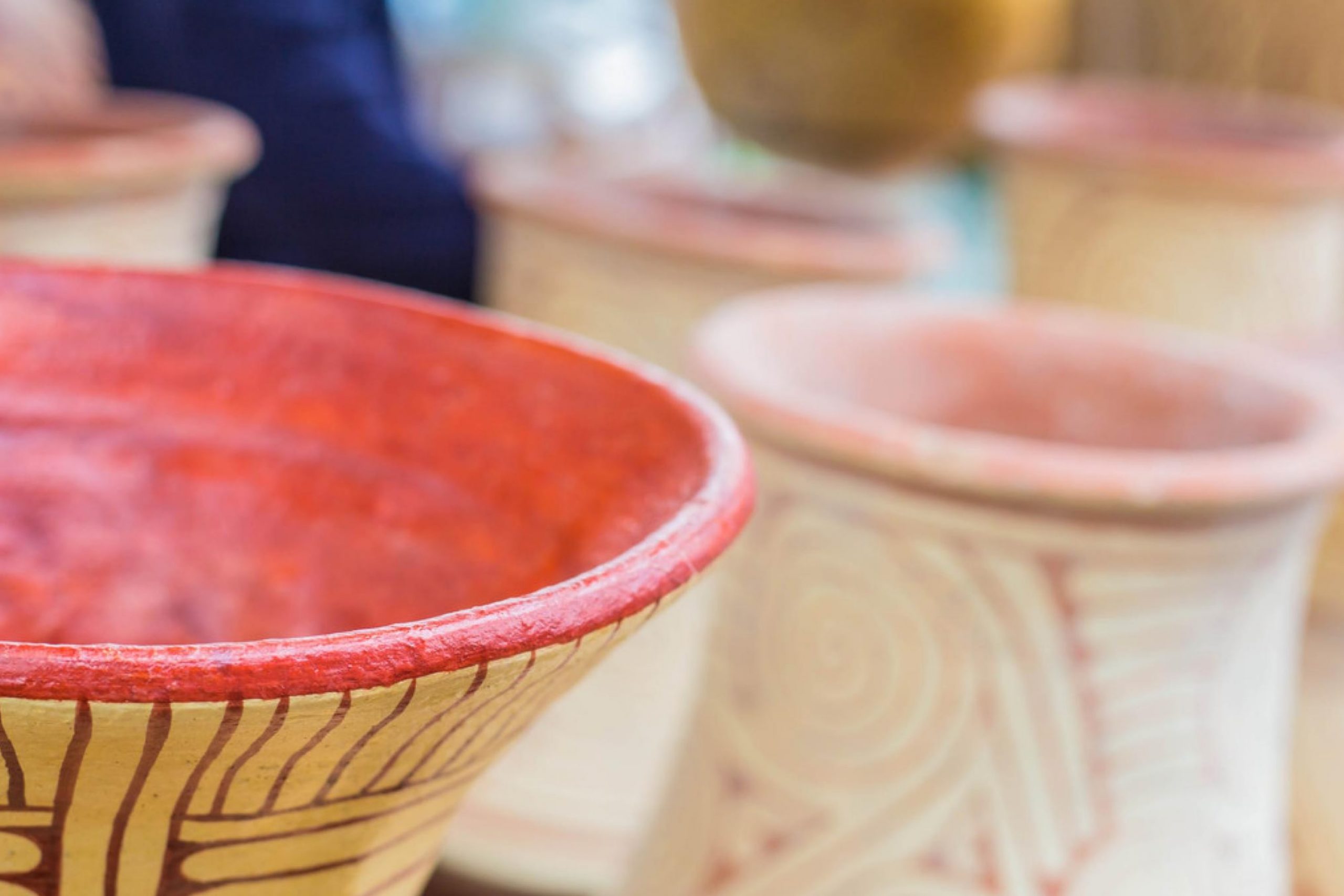 What Type Of Paint to Use On Bisque Ceramics?
When it comes to paints for bisque ceramics, you can hear tons of different opinions!
However, most people will agree that acrylic paint is the optimal choice. Nevertheless, the type of acrylic paint you should use for painting bisque is an open debate.
Some say that it is important to use specific paints, such as acrylic paints formulated to work with bisque.
Others say that you can use any acrylic paints to decorate bisque pottery. So here is a tip for you: before you make your own bisque piece, purchase a smaller piece like a plate and practice on it! Like this, you will see what paint works the best on it.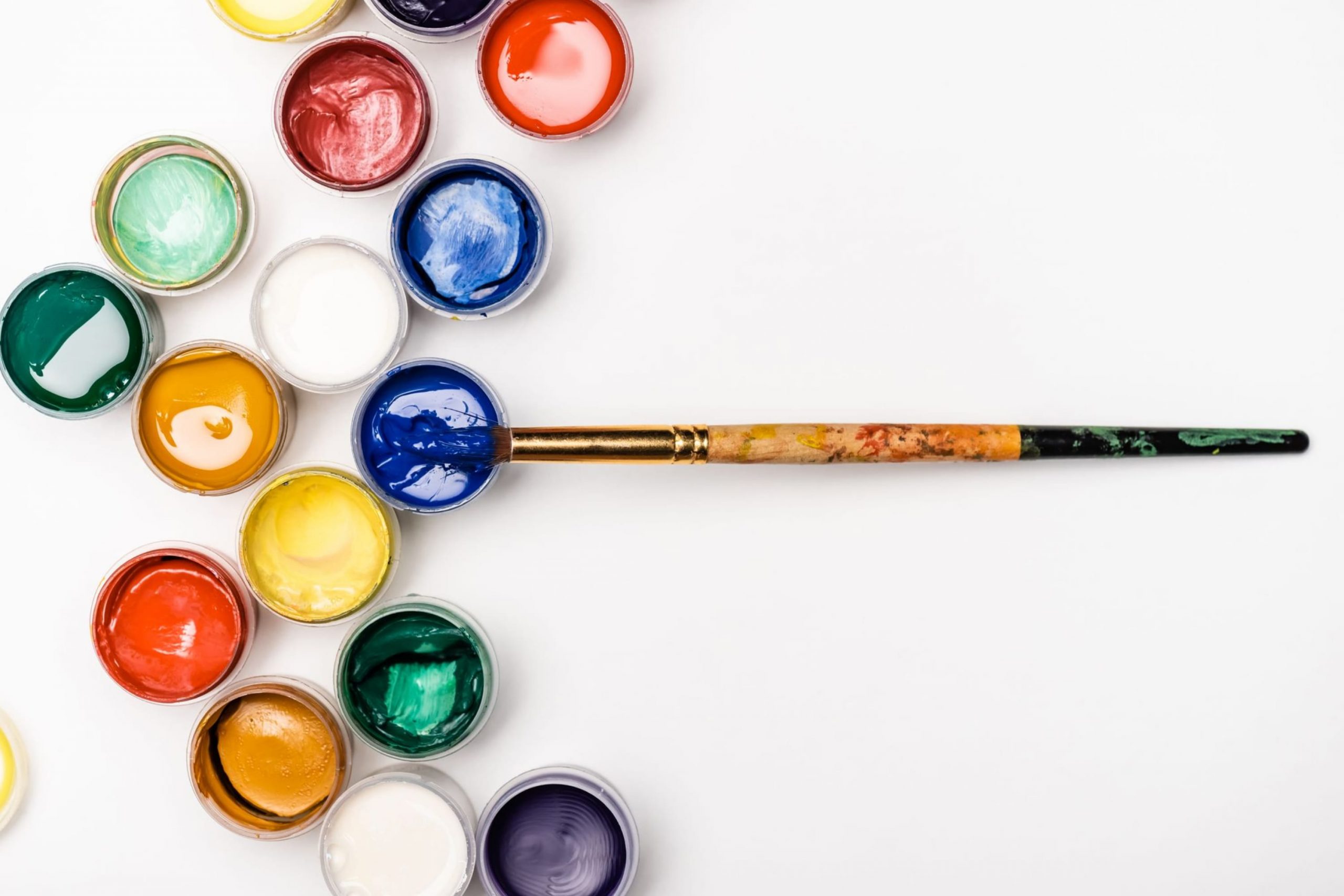 Create Depth
When painting on bisque pottery, we would advise that you apply layer upon layer of paint. This will create a greater depth in your painting that may not be so noticeable with just one layer of paint. In addition, such a multilayered application will make the colors more vibrant!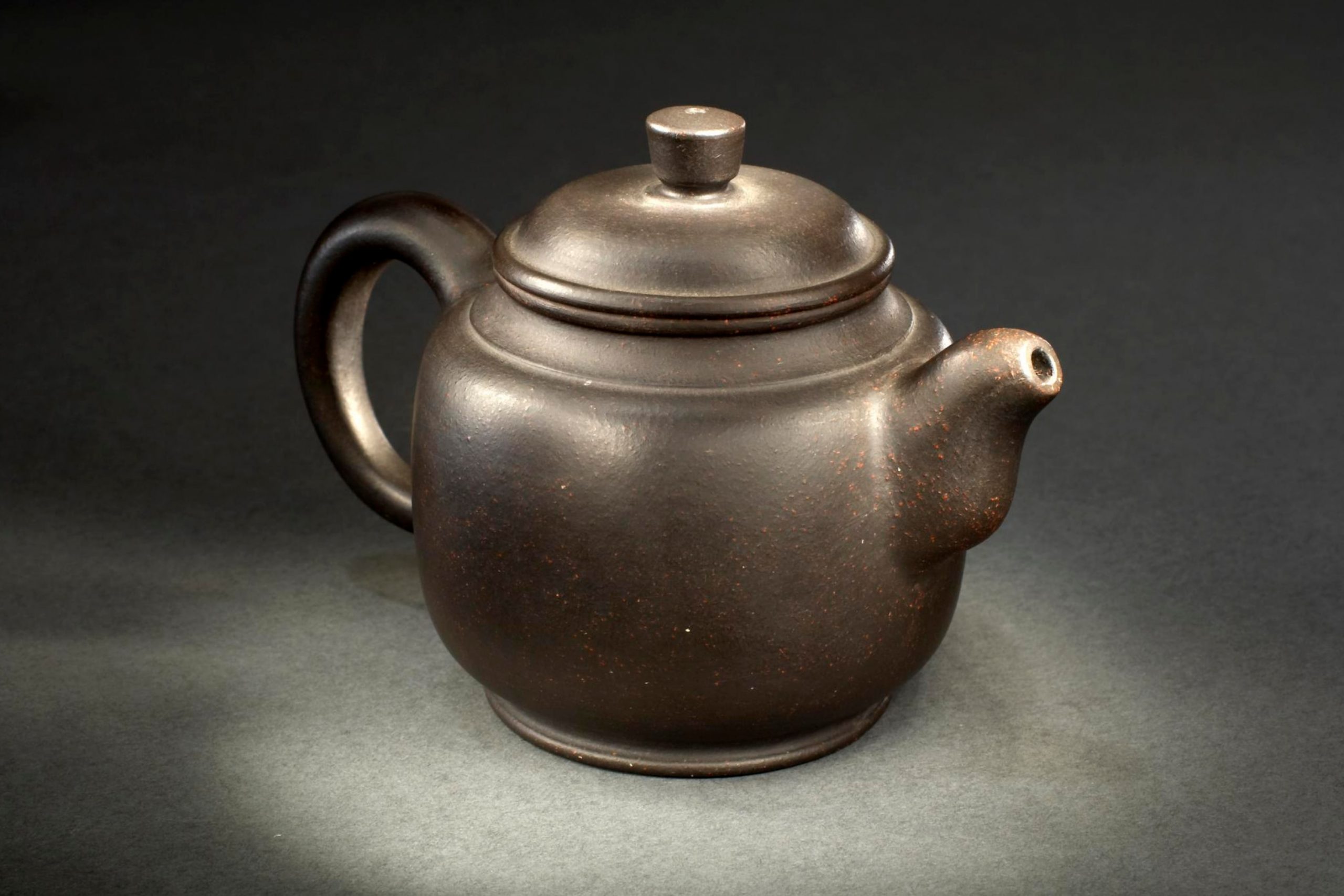 Don't Forget to Apply Varnish
At the end of your painting process, it is important that you varnish the bisque! It is needed to both keep it in a good condition and enhance the colors. It is very important that you use a good quality, non-yellowing sealer (or varnish) to protect the acrylic paint!
Many experienced potters advise that you use spray varnish. The fluid varnish may mix with paints and drag washes of color into each other, which will make the entire design look dirty and messy.
Now you are informed about all the nuances that may come up with the paint application when you work with bisque ceramics!
With these tips and life hacks, you will hardly ever make a mistake and ruin your precious pottery piece. Besides, with the help of these recommendations, you will be able to achieve much better results in painting your bisque!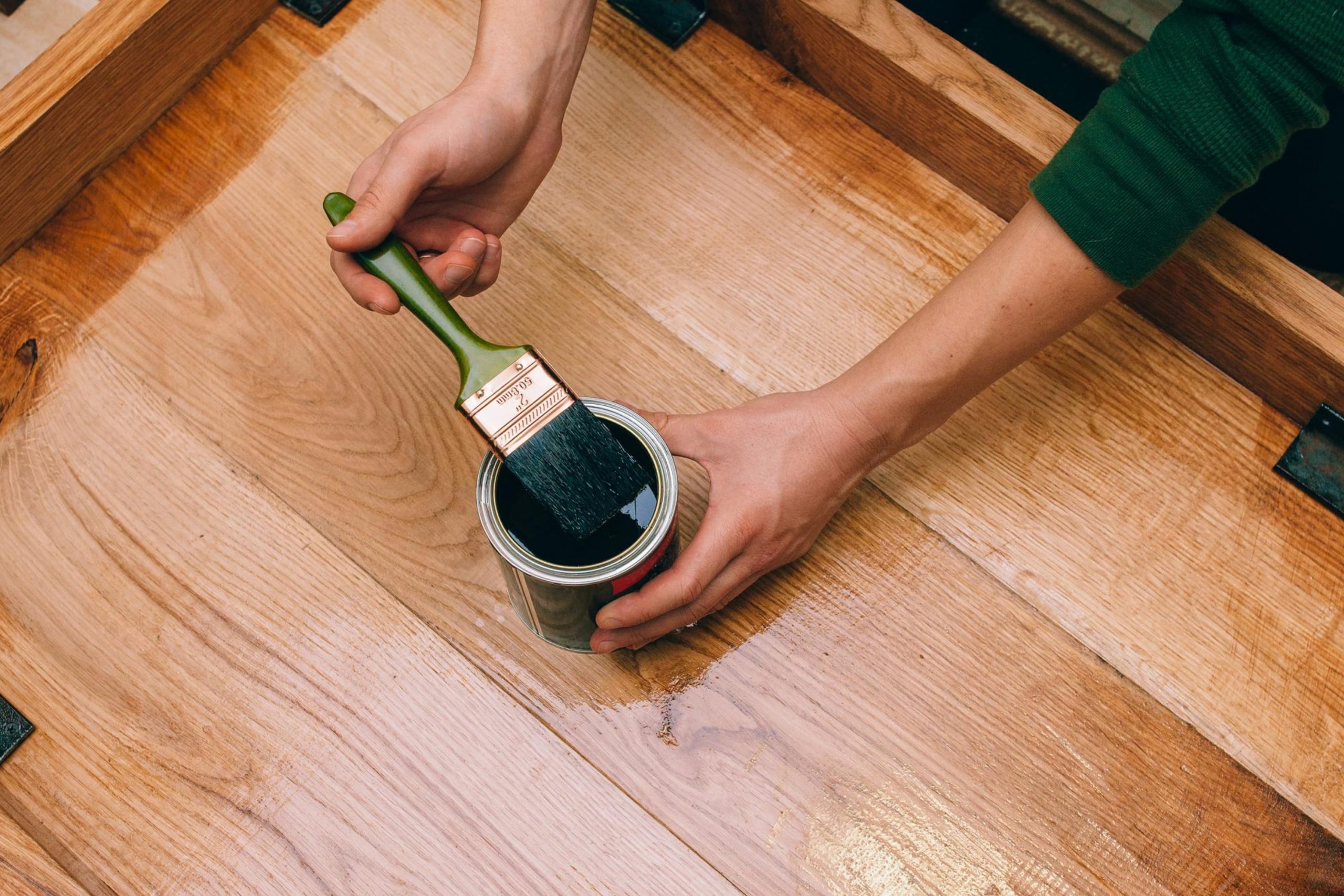 What Acrylic Paints to Use For Bisque Ceramics?
Everyone knows that acrylic paint is one of the most popular ones today. It is used for many decorative purposes and comes in the widest variety of colors.
Acrylic Painting On Ceramics
But if you want to choose the best acrylic paint for your pottery piece, we would suggest you pay attention to the following brands.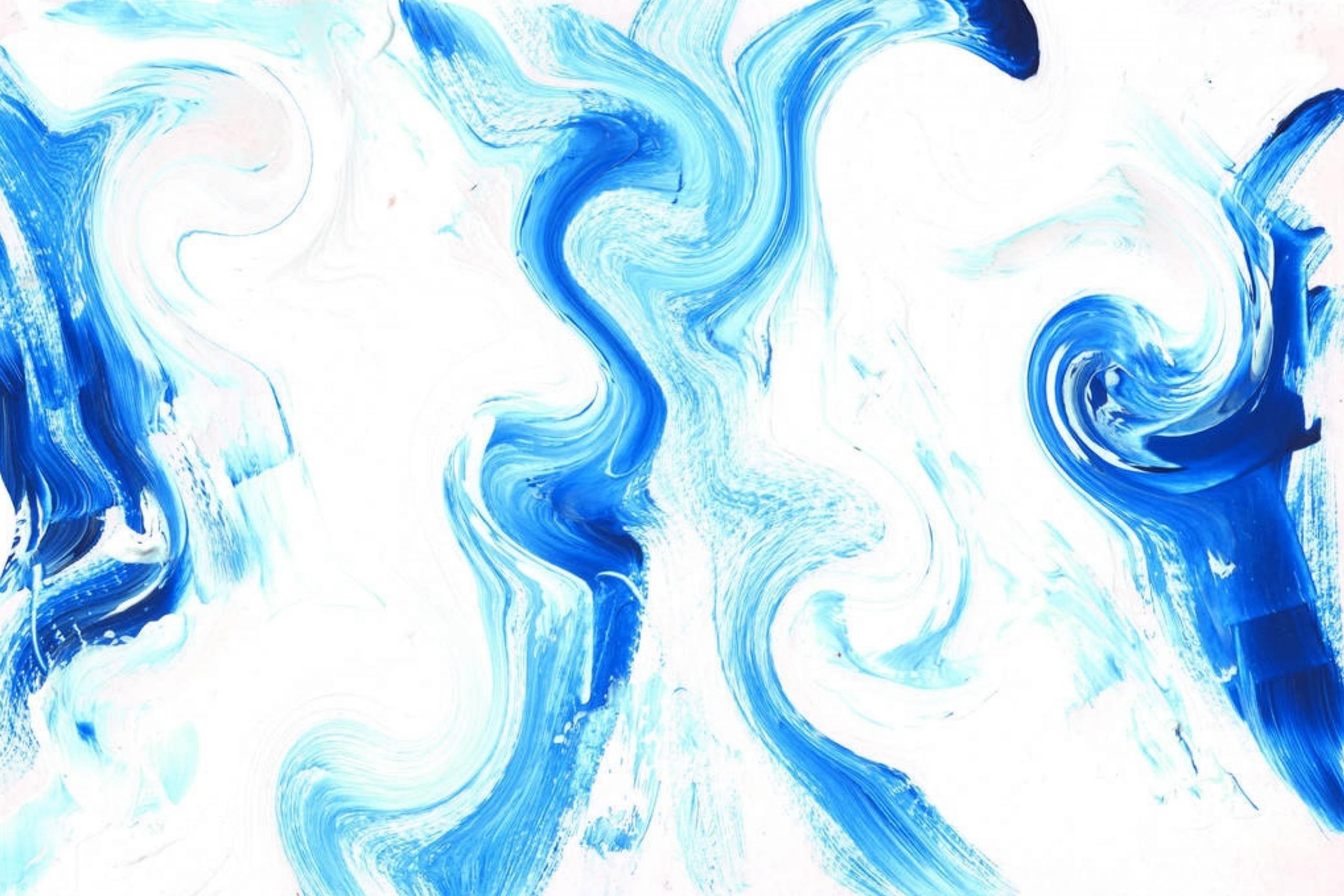 Daler Rowney Standard Paints
These paints offer you a huge range of colors, and they are perfect for beginners. They are easy to dilute to work with the paint in a watercolor technique. We would recommend you use System 3 Daler Rowney paint as they have a great effect to layer up color like you see in watercolor paint techniques.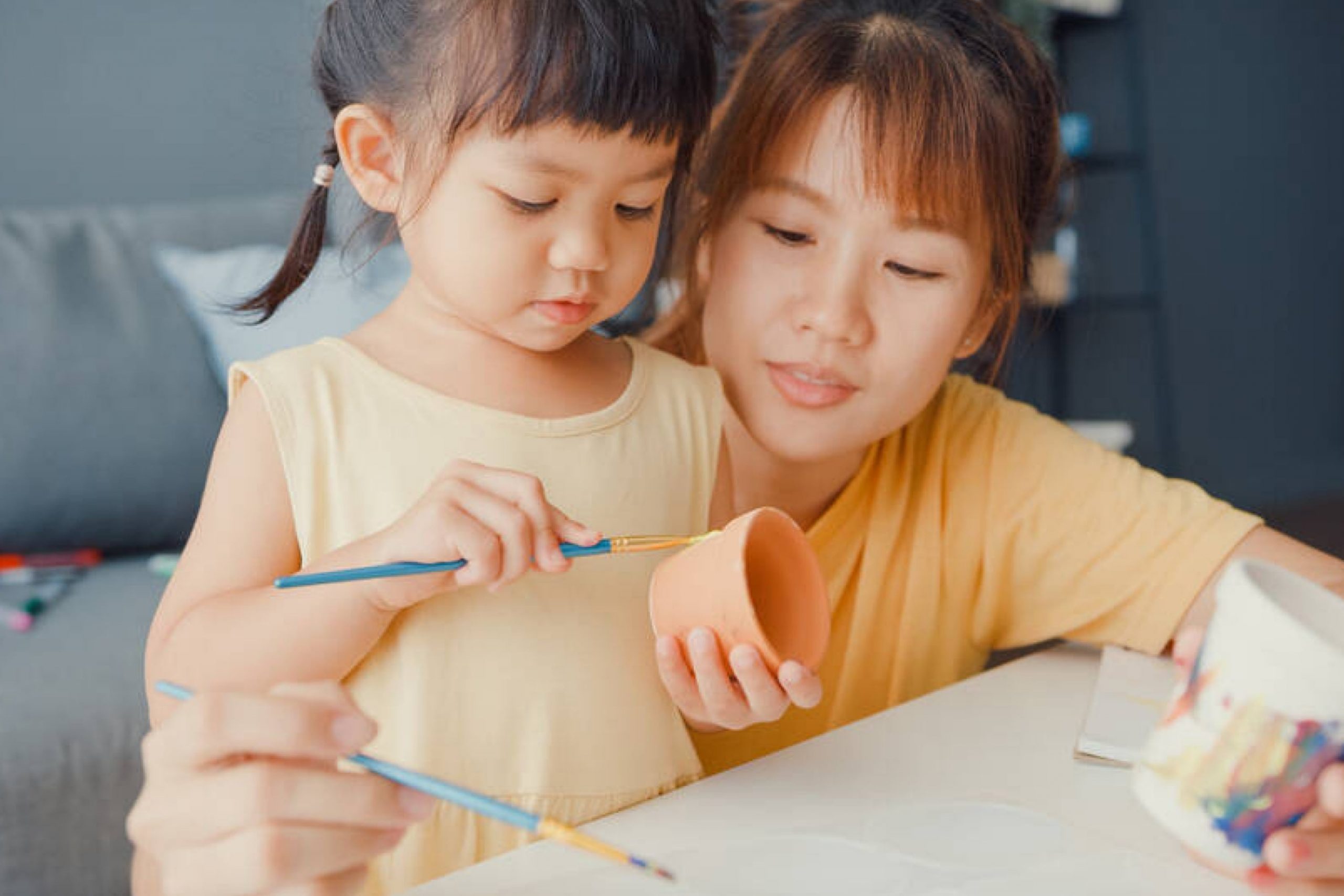 Pebeo
Pebeo high viscosity acrylic paints have that absolutely lovely silky and textural appearance.
Thanks to it, this paint holds palette knife marks wonderfully and offers a slight translucency in colors such as the neon choices.
Acrylic Paint Pens
Acrylic paint pens are great to add clear, long lines, to highlight and sign your work. However, if you are not accustomed to them, you may find them somewhat hard to paint with! They bypass paint brushes and only offer a set width during application.
Jacquard Lumiere Light Body Acrylic Paint
This is something beautiful, though a little bit more expensive than other options here. These paints have a high viscosity and pigment quality, which will add a really beautiful depth to your work!
The additional benefit you have is that this paint is made for all surfaces: canvas, textiles, and clay!
Now you know all that you might find useful and helpful regarding painting bisque pottery. We told you what paint is best for this purpose, and you even know what brands are better than others.
In addition, you have plenty of life hacks that will help you reach flawless pottery design.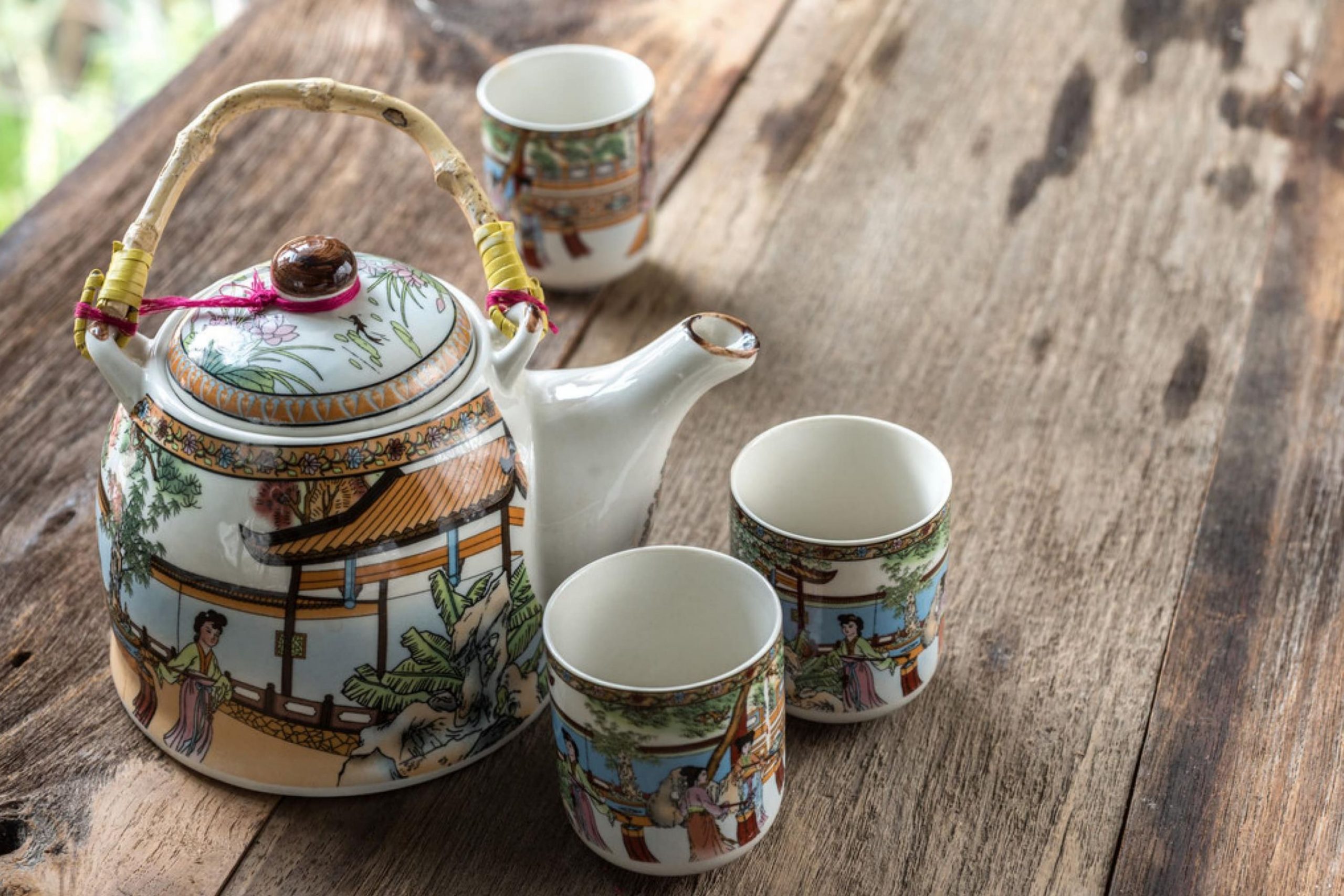 Frequently Asked Questions
⭐What paint is best for ceramics?
The best paint is acrylic that's specifically designed for potter decoration. Several brands sell this one.
⭐Will any acrylic paint work for ceramic bisque?
No, not any of it. If you are going to use your pottery for holding food/drinks, you must choose paint that's non-toxic.
⭐How long do painted bisque ceramics dry?
Usually, you should let your painted ceramics dry for 2-3 full days until the item can be used.