Snowboarding is a great way to enjoy winter time, however, only if you are wearing clothes and equipment that fits you ideally. And since snowboard boots are the most essential part of your outfit, having them properly adjusted is a must!
All of you probably know that new footwear often feels stiff on our feet, right? With the snowboard boots, it is all the same! So if you bought a new pair for the upcoming snowboarding season, and they feel uncomfortable when being worn, we recommend you break them in as soon as possible. And we will explain to you how to do it right and easily.
How to Break In Snowboard Boots At Home?
To reply to this question with a few words, in most cases, you will have to heat mold your snowboard boots to make them fit your feet properly. And this can be done by either machine heat molding or by natural heat molding. Also, simply wearing your boots for a while can make them fit better.
However, it is important to keep in mind that stretching snowboard boots will strongly hang upon their brand and model! Some brands that produce snowboard equipment and boots make the footwear with so-called heat-moldable liners. Whilst other brands skip this option for some reason. This is why, before adjusting your snowboard footwear, we strongly recommend you check whether it has those liners or not. Otherwise, there is a risk of ruining the boots.
So what exactly shall you do if your new snowboard boots feel too small? No worries, this can be quite easily fixed! Below you will find a detailed description of each and every method of how this could be done.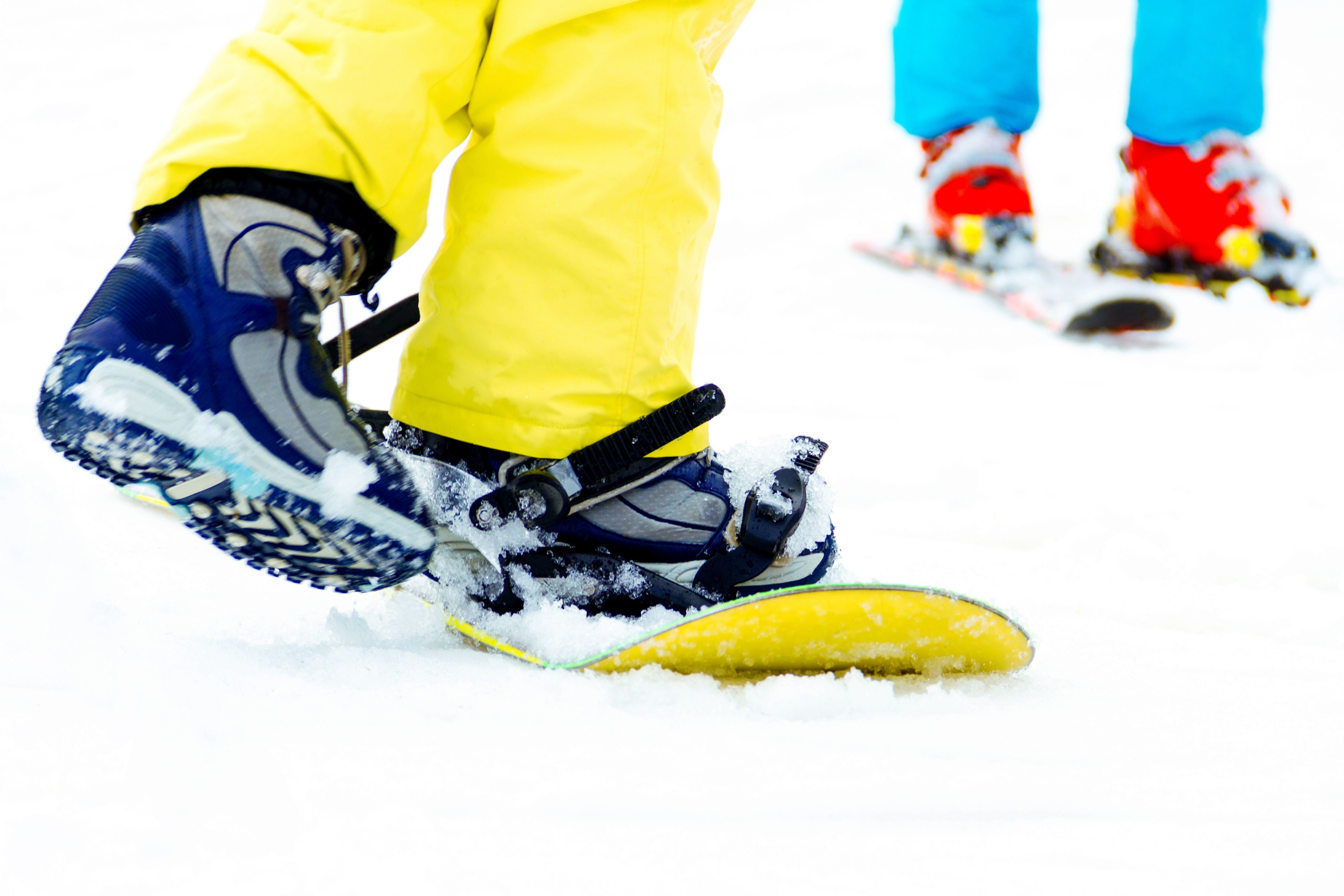 Heat Moulding Your Snowboard Boots
Molding your snowboard boots with heat is the most popular and widely-used way of adjusting them to make the boots feel like they are the extension of your feet. However, this method can be used only if your boots have so-called heat-moldable liners! If your boots don't have them, then you will not be able to make use of this approach, take that into consideration.
So let us assume your snowboard boots do have those heat moldable liners. What will be the next steps? Well, basically, you can now opt for one of the following schemes of action:
natural heat molding of the snowboard boots
machine heat molding of the boots
Let us explain to you what each of these mean. So, as it comes from the name, natural heat molding means that no tools or extra devices are used for adjusting your boots. In simple words, to break your snowboard footwear using this method, you will simply need to use the heat of your own body to make them fit your feet properly! Normally, this can be done over time while you are on the slopes. In general, to break in your snowboard boots like this, you will need about three full days to let the liners get adjusted.
Respectfully, machine heat molding assumes that you will be using some tools or devices to get your snowboard boots broken in. Normally, this is done in a store where you bought your boots since they always have special boot heating assemblies .
However, if you want to know how to heat mold snowboard boots on your own without bringing them to the store, and without spending days on the slopes adjusting the heat moldable liners, there is one more way that can be used!
It is extremely simple and it will not take you long to apply. Besides, to have it done successfully, you will only need your hair dryer! So you need to set your hair dryer on a low-heat setting first. Like this, you will be sure that you will not melt any essential parts of the boot (or its material) by accident. And then simply heat up each of the boots and wear them clamped for ten to fifteen minutes. Repeat a few times to get better results until you feel the boots sit on your feet ideally.
That's it! These are the most frequent methods of your snowboard boots breaking in! Two of them can be done by yourself at home (well, or on the slopes), and the one will require you bringing your boots to the store to have them adjusted there. Choose yourself which of these approaches to use.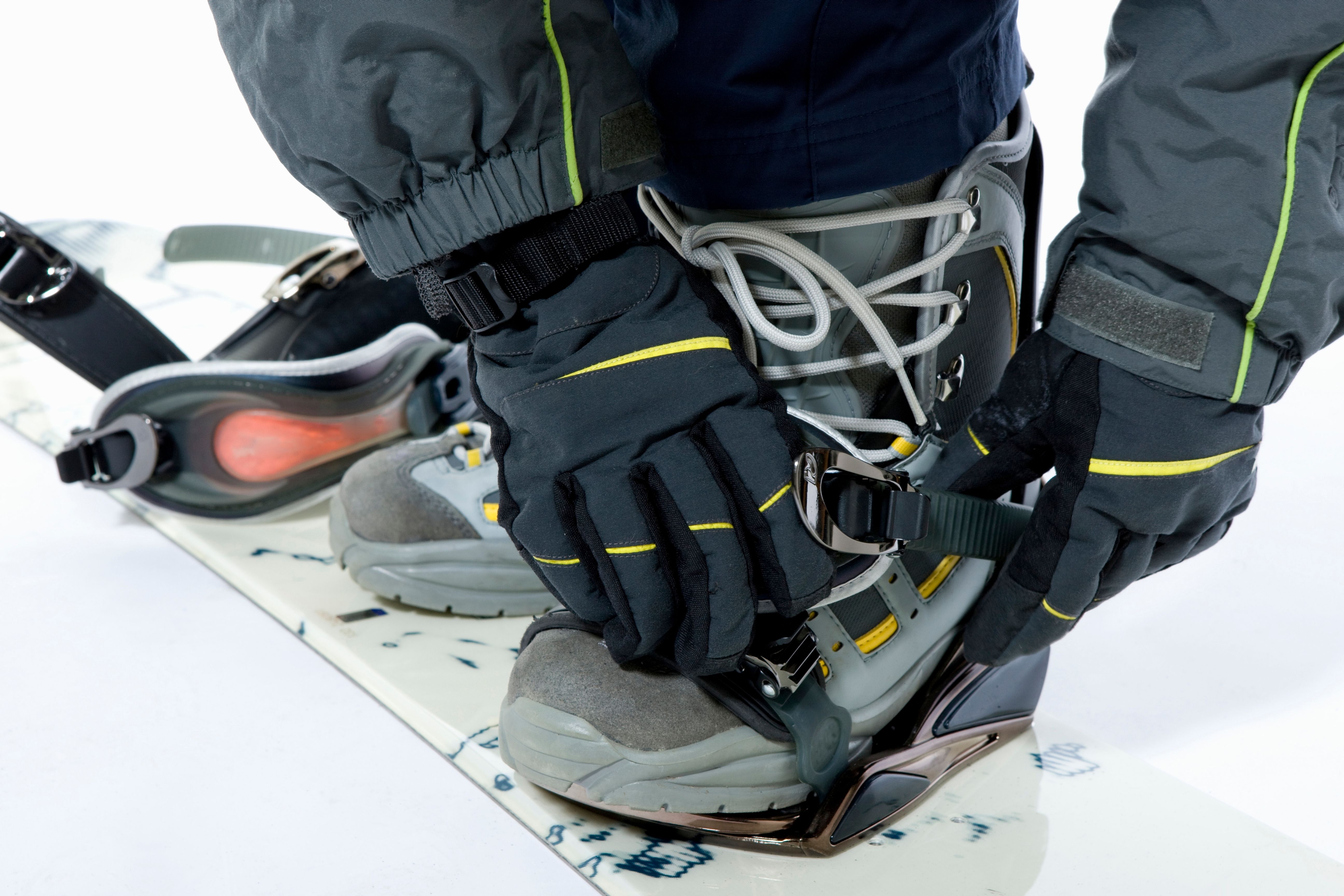 Just Ride Them!
In case you don't feel like taking your snowboard boots to the store to have them adjusted for extra money, or you don't want to mess about with the hair dryer to break the boots in, we can offer you another solution.
There is an alternative method of how you could break in your new snowboard boots easily without help or extra expenses. You might not be aware of this but most snowboard boots will be just fine and break in perfectly themselves if you just ride with them for a few days! Some models will even do that faster.
However, this method will better suit those who are snowboarding actively and are already experienced slope-riders. Also, if you decide to stick to this method, please take into consideration that typically, stiffer boots and boots that have their heat moldable liners of higher quality will take more time to break in this way.
But probably the best and the greatest benefit of this method is that it can be used even for snowboard boots that have to heat moldable liners at all!
What Else You Can Do to Stretch Your Snowboard Boots
So this is natural and machine heat molding that can make your new snowboard boots fit your feet perfectly. But are there any other alternative methods of how this can be done? You will be surprised, but there are!
If you need to break in your snowboard boots but for some reason, none of the methods described above suits you, try to make use of the following alternatives instead.
Walk in your boots
Strap in to the bindings on your board
What does it all mean? Let us explain this to you. The tips are very easy to repeat at home and they won't take you much time!
Walking In Your Boots to Break Them In
So first of all, you can break in your new snowboard footwear by simply walking in your boots. Put on your snowboard socks, then put on the boots, and tighten them just as you would if you were going to snowboard.
Now simply walk around in them. It would be nice if you could do it for a couple of hours. And if you are not going to wear your new boots on the slopes in the next few days, do this walking adjustment training every day for the next few days.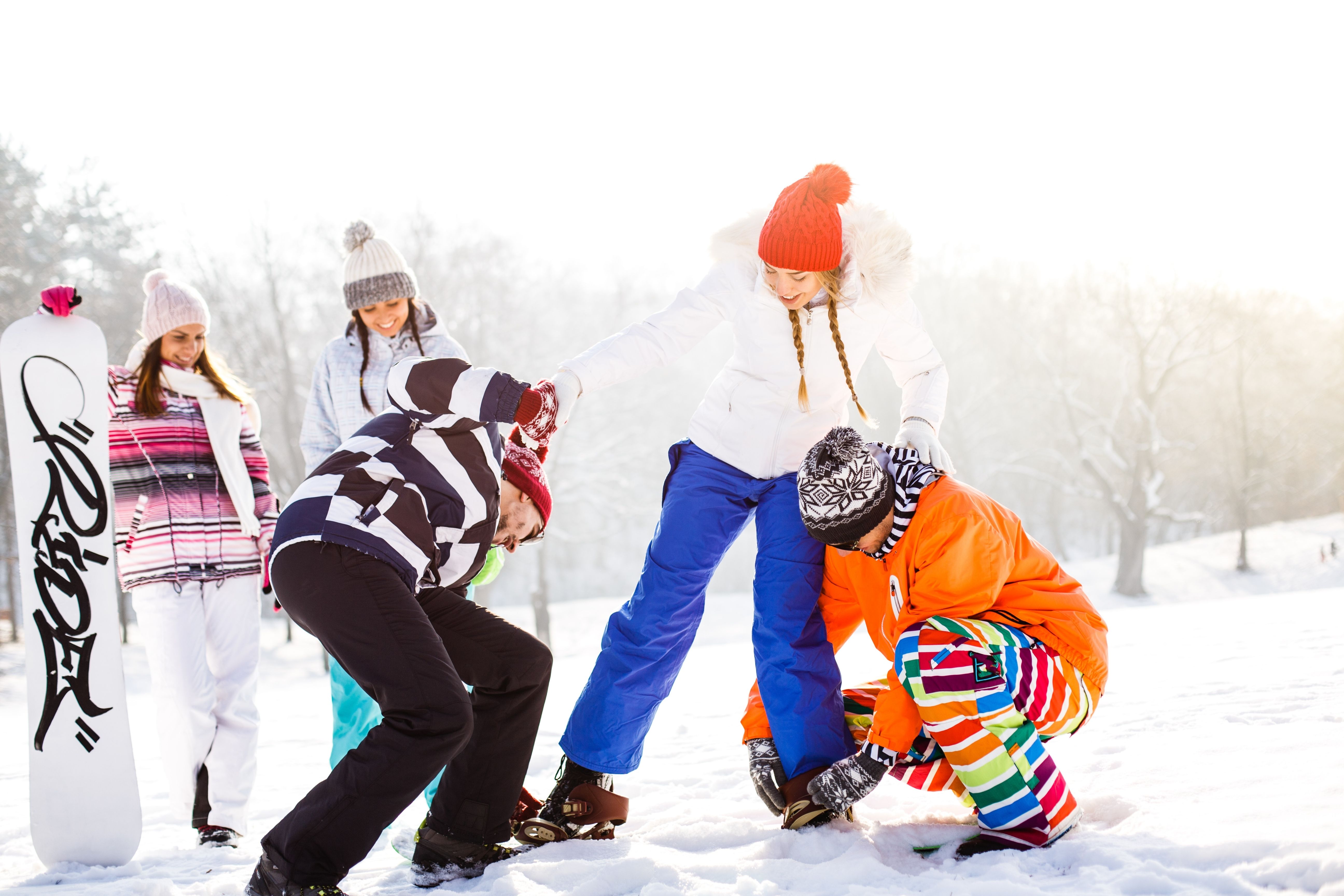 Strap In
Strapping in is another approach that you can opt for. Sounds unclear, perhaps, but this is only at the beginning. It simply means that you need to strap in to your snowboard bindings and simulate some turns.
Choose the surface that will not be damaged by your snowboard, then strap into its bindings with the boots done up just as if you were going to go down the slope. Done? Great!
Now push up onto the edge of your toes and stay in this position for about twenty to thirty seconds. Now push back onto your heel edges and again, stay in this position for the same twenty to thirty seconds.
Repeat the whole procedure for as many times as you think your boots need to be properly adjusted.
Both walking in your new boots and strapping in are great ways of breaking them in, but of course, it will not be a full substitution for a good ride on a slope!
What to Do If My Snowboard Boots Are Too Big?
All right, we have just figured out in detail what shall be done to break in your new snowboard boots and make them feel like they are the extension of your own feet. But what if the problem is quite the opposite? Yeah, what if your boots feel too loose?
If your snowboard boots are way too big for you and you feel that your feet and lower legs are not completely secure in them moving around inside, you can snug the fit in oversized boots by one of the following ways.
Use an add-on tongue
Opt for a booster strap
Now let's see what each of these positions mean.
An add-on tongue is made to fit between the existing tongue and the shin. It reduces instep and cuff volume and also, it makes your feet secured in the boots' heel pockets firmly. All this will minimize the unwanted side-to-side movements and thus will reduce the risk of trauma.
But if you want a super-secure boot, then opt for a booster strap instead. This is basically an elasticized power strap. It helps to keep the liner of a boot close to the shin and, as a result, power transmission gets improved when you move your toe and heel side.
Also, it might be handy to add an aftermarket insole in case your boots don't have them yet. They provide arch support and heel stabilization which improves comfort and power transmission.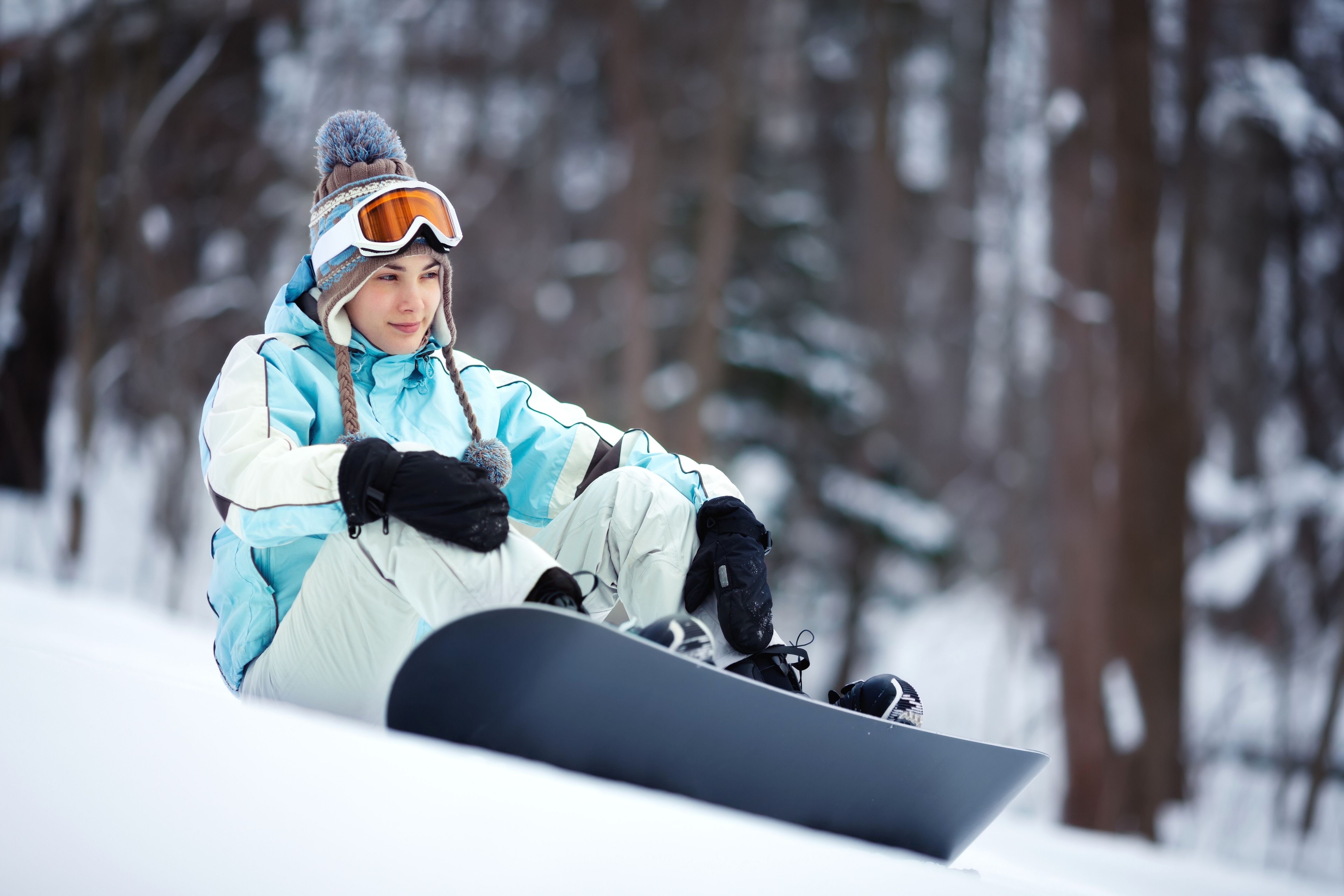 How to Maintain Snowboard Boots Properly
Even if you know what to do to correctly and safely break in your new snowboard boots, it will make no sense if you don't take care of them right. Fortunately, maintaining them is not that difficult as you might have thought before!
However, you must take into consideration that your snowboard boots need your care and attention daily, especially when you are using them actively on slopes for riding! It will be a huge mistake to clean them only at the end of the snowboarding season!
So to keep your boots properly taken care of, remember the following easy tips:
Dry them after using
Prevent them from smelling
Clean them
Always start with proper drying. You can do this by using special boot dryers, and then you will just have to put your snowboard footwear on them. The boots will get warmed up and so all the moisture and water will evaporate. By the way, your boots will be warm in the morning, and believe us, you will really enjoy putting them on like this!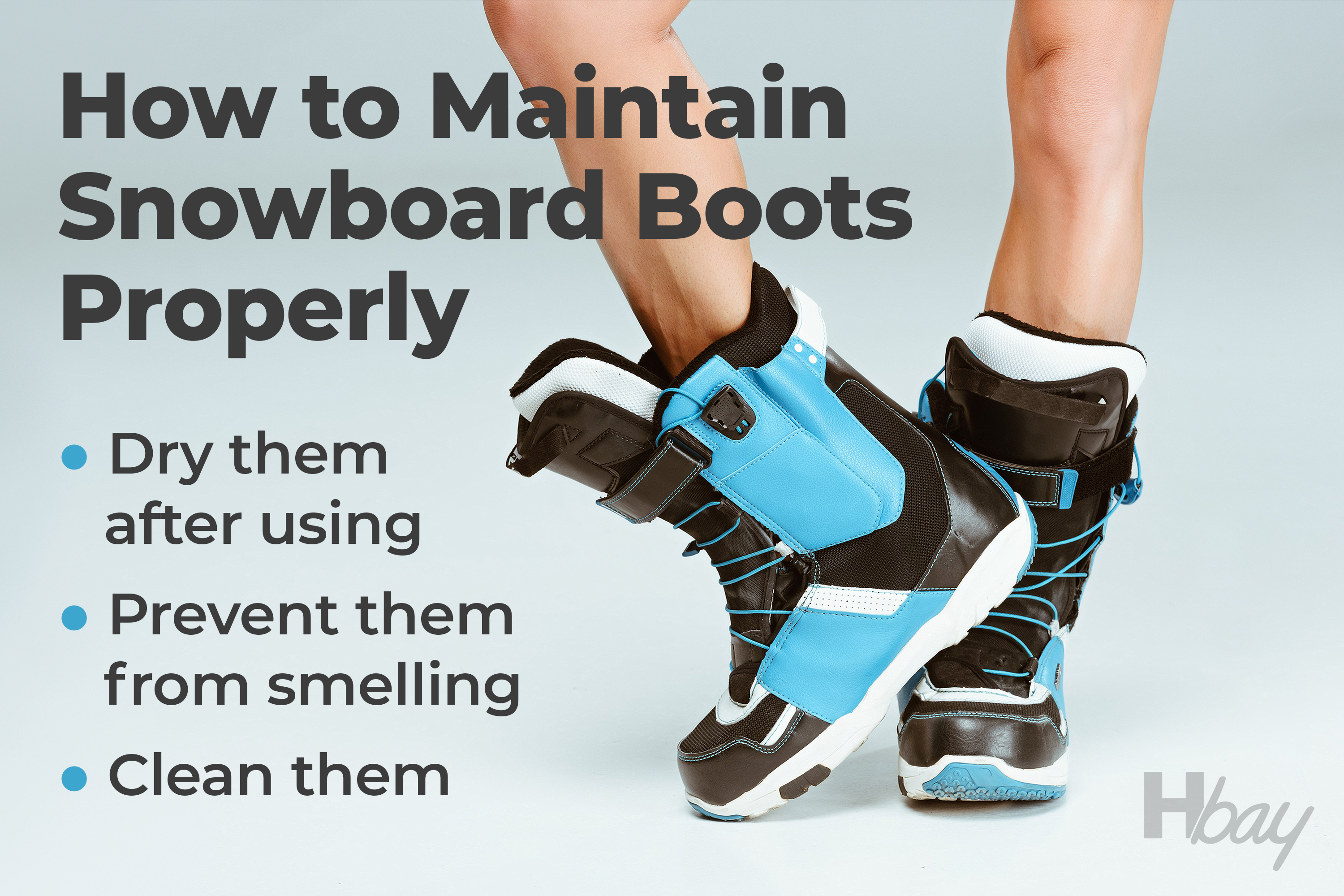 In case you have no boot dryers, simply take the inner part of your boots out (since they are always separate) and leave them to dry overnight in a warm dry room.
Smell is another unpleasant issue the snowboarders face when using their boots regularly. To fight it you can simply insert dryer sheets into each boot when you get them dried after riding. Like this, your boots will develop a pleasant scent and no foul odors will be developing.
Finally, proper cleaning is a guarantee of your boots' long life. As you could already guess, maintaining your boots outside parts is the same important as keeping the insides in order. If you don't do this, you will most likely have to buy a new pair of snowboard footwear for the next season!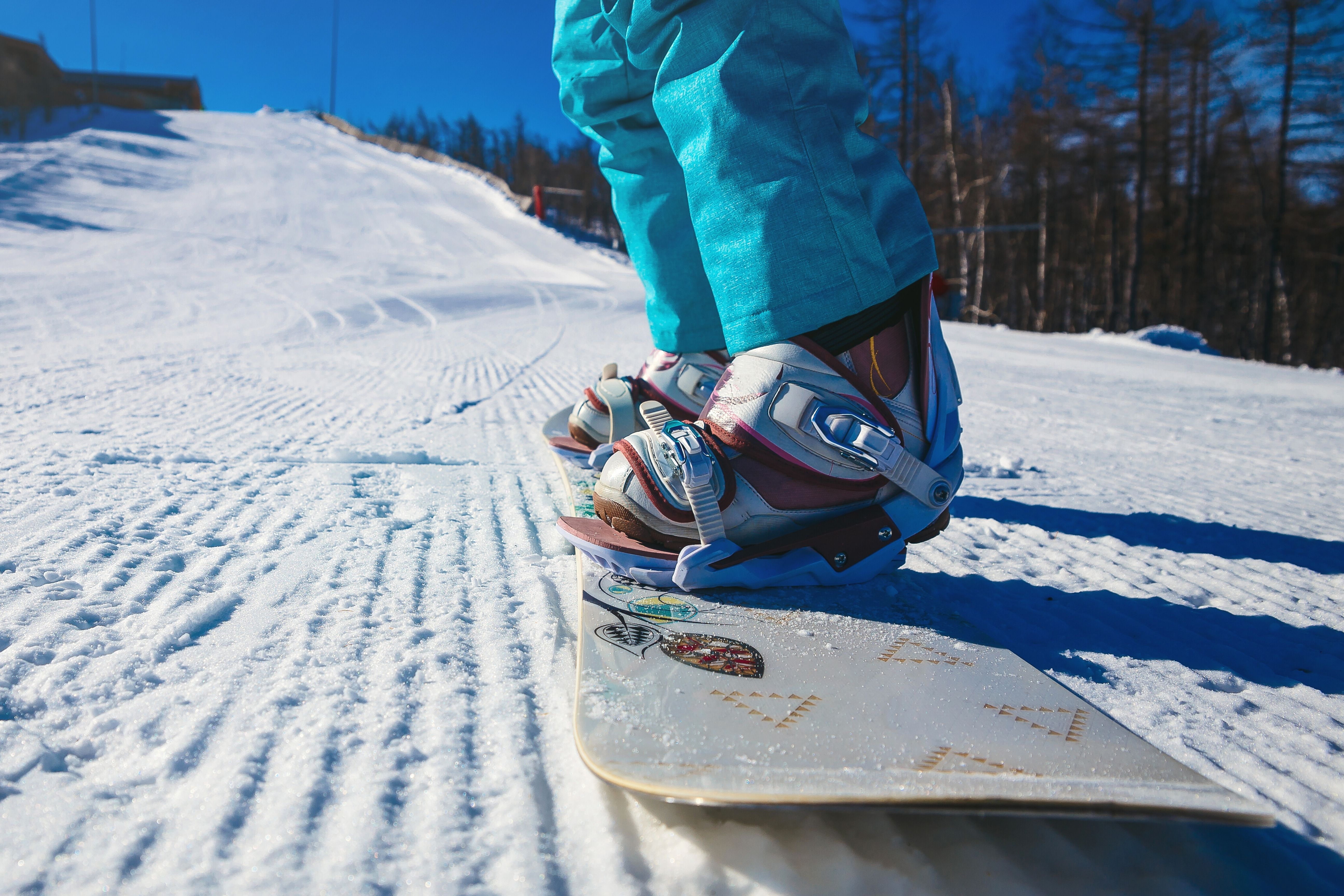 Step By Step Boot Cleaning Guide
Fortunately, cleaning your snowboard boots' outside and inside parts is not rocket science.
Prepare some warm water, sponges, vinegar, soar or laundry washing product, a clean cloth, and a towel.
Start with removing the inners of your boots. Put them aside and let some fresh air get into them to kill the bacteria.
Now fill the tub with warm water and add one cup of white acetum into it. Dissolve it completely, and then pour in one cup of detergent. When the mixture is ready, put your boots' inners into it and wash them vigorously. If you still can sense the odor afterward, then better leave them in their "bath" for another thirty minutes or so.
Now proceed with the outside parts. Fill the bucket with water and add liquid soap into it. With a sponge, work on the outsides of your boots until they are clean, and rinse them thoroughly. To dry them, leave them exposed to fresh air.
Finally, rinse the insides, and reshape them with your hands before you leave them to dry naturally.
Now you learned how to break in snowboard boots, and how to heat mold your new snowboard boots at home. We described several different methods so that you could have enough options to choose from.
And remember that breaking in is not enough to make your riding comfortable. Proper maintenance is also important.
Frequently Asked Questions
⭐ How long does it take to break in snowboard boots?
It takes up to several days.
⭐ How many rides does it take to break in snowboard boots?
You may need about three or four rides, but the number is approximate.
⭐ How to break in ski boots?
You can either do it in a store or by wearing them daily for several hours, or by skiing in them for several days in a row.
⭐ How should snowboard boots fit?
They must not be too loose or too tight. Basically, you must feel them as your own feet extension!