Thanks to its glare-absorbing ability, matte walls look spotless and accurate.
But sometimes, you can't find a needed shade of paint with matte finish.
Therefore, it turns out to be easier to paint the walls with glossy paint, and then turn it into matte using special methods.
How to dull a glossy paint finish?
How to Make a Flat Dull Finish on a Glossy Clear Coat?
The easiest way to turn a glossy surface into a matte one is to cover it with acrylic varnish.
Then you need to let the paint dry completely. After drying, the color of the will even out and acquire a matte surface.
You can talk about the advantages of glossy and matte paints for a long time, but matte paint has one significant benefit.
It visually smooths out all the bumps and defects on the walls and other surfaces, which glossy paint will only emphasize.
In addition, only matte paint is suitable for some types of interiors, so the question of choosing the right shade becomes acute.
However, the choice of colors for matte paints is not as wide as the choice among glossy paints, so you have to look for ways to turn a glossy paint of the desired shade into matte.
There are a lot of things to consider if you decide to buy glossy paint to mattify.
Ever wondered how to dull a glossy finish? We are happy to help!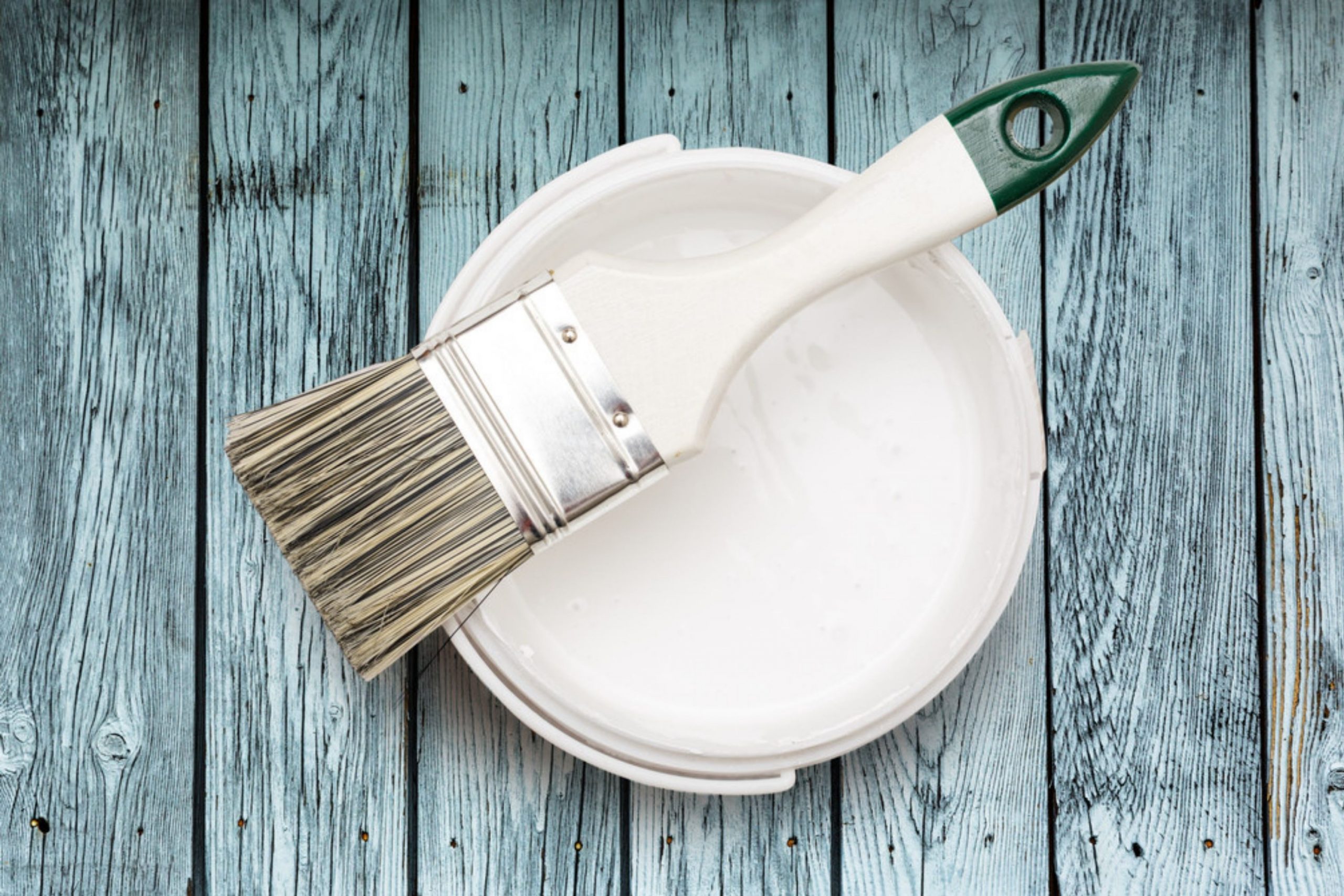 A Little Bit About Glossy Coatings
Water-based gloss paint, as well as other materials that provide the finished surface with a smooth texture and nice shine, are used quite widely.
They have a whole list of advantages, and therefore, when decorating apartments and houses, glossy compositions are often chosen as the main ones.
Below we will tell you what you need to pay attention to when buying such paints, as well as what are the most fundamental differences between matte and glossy finishes.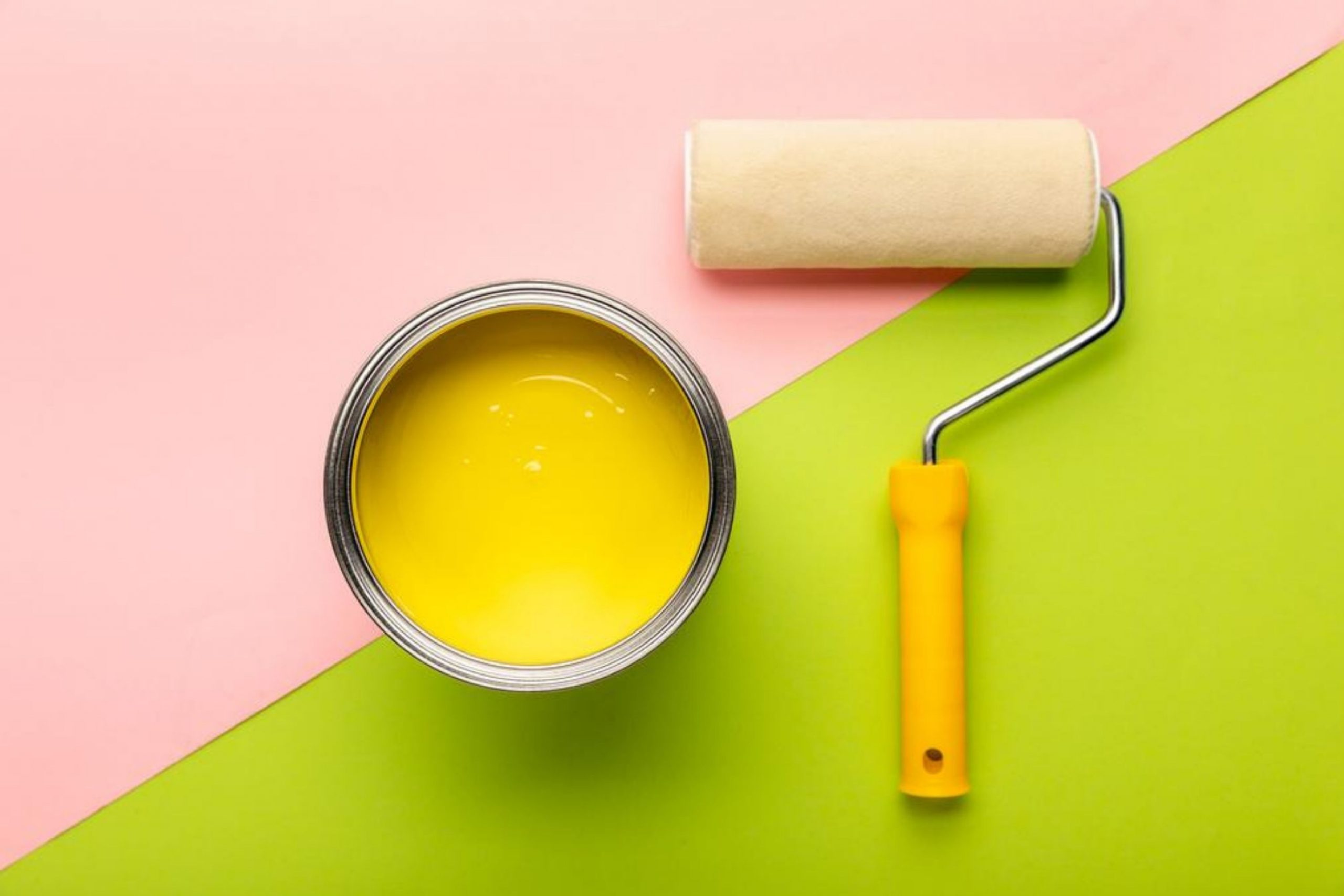 Gloss levels
Speaking of glossy-finish paints, we often forget about the fact that they can belong to different categories.
And here it is very important to make the right choice, because depending on the characteristics of the coating, it will be easier for you to choose the method of mattifying.
Usually, paints are divided into the following groups:
"Egg shell" paints are superior for matifying. Such a paint has a great wear resistance, is easy to clean and doesn't crack. At the same time, the surface shines only when illuminated at a certain angle, so it is already easier to mattify.
Semi-matte or satin surface has a pleasant sheen, but at the same time has a distinct texture. Such paints are widely used when working on wood, as well as in interior decoration where the surface is subjected to operational loads.
Semi-gloss paints are amazing when it comes to wear resistance. Due to the fact that the semi-gloss paint forms a coating with a minimum number of pores, after drying it becomes practically unaffected by external influences.
Glossy paints give the surface maximum shine. However, it gets dirty easily and any minimal stain will be visible because of the texture.
Matte (usually marked as "matt"). Such coatings have no gloss, which allows them to be used for effective masking of various surface defects. The main disadvantage is that they have a limited color palette.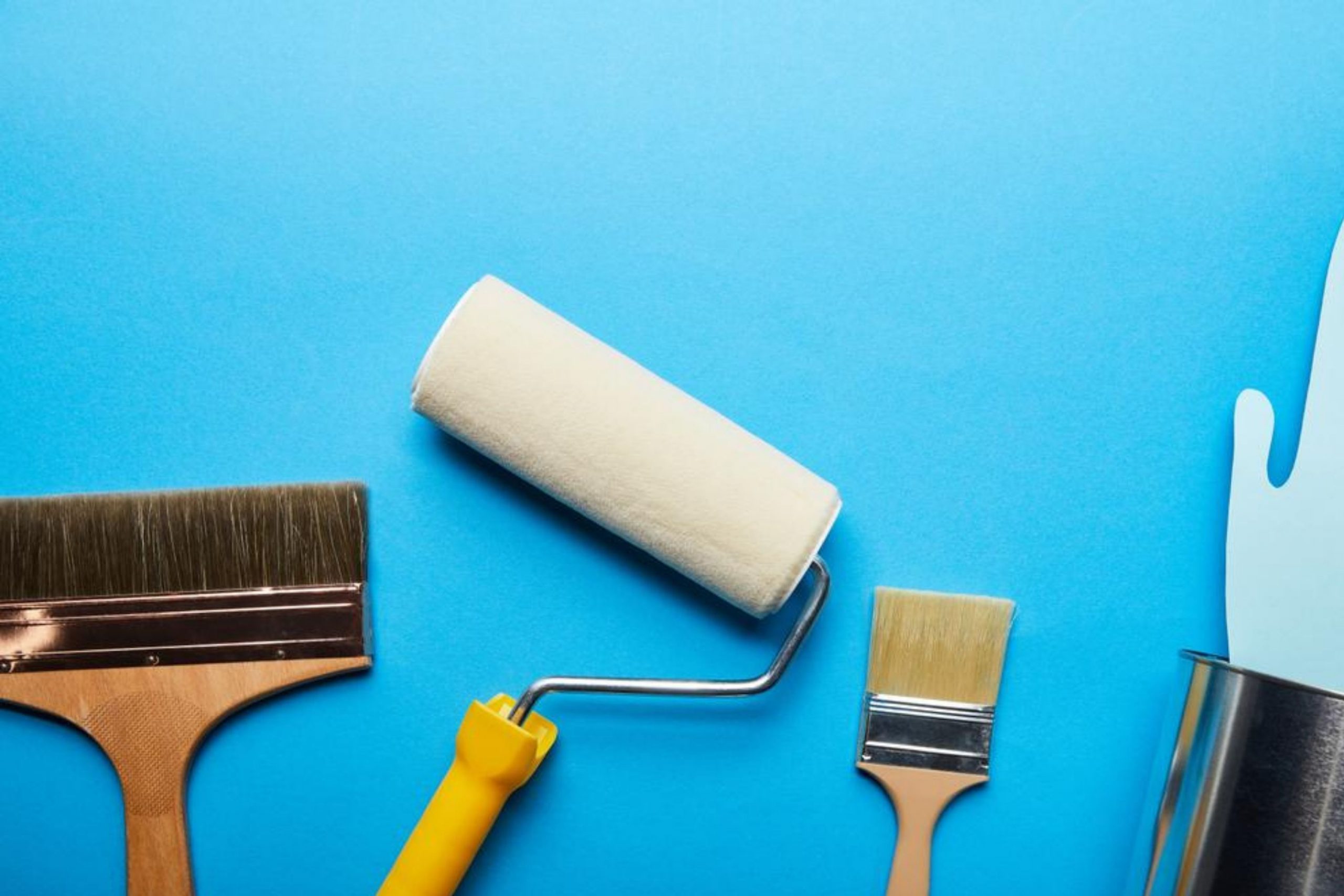 Ways to eliminate glare on the surface of the walls
The matte surface looks much more organic in rooms that are exposed to sunlight for the majority of the time.
There are several ways to dull a glossy paint finish:
You can process the wall surface mechanically. To do it, you need to have a special grinding tool. The method is simple, but it has a number of disadvantages.
When grinding at home, a significant amount of fine dust is released, so you have to remove all furniture from the room being processed.
It is also important to wear protection for your eyes and nose, and then put up with tedious cleaning of the room. It is not always possible to provide a uniform texture of a matte surface.
The subsequent care of the polished wall becomes more complicated, where household dust will settle more easily.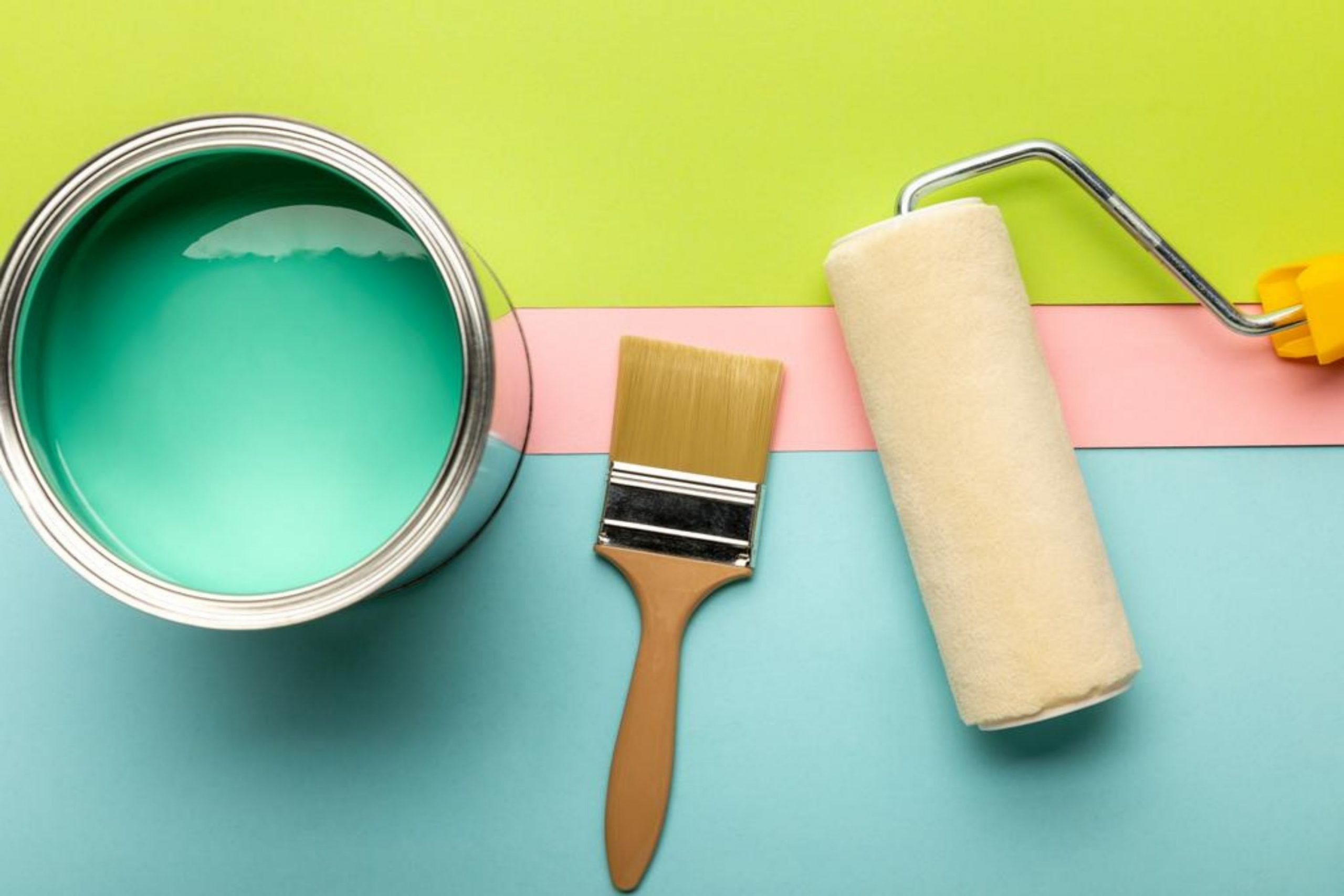 Therefore, mechanical grinding of a glossy surface is recommended only in small areas, and is used mainly in the processing of technical rooms at home.
Use a matte coating varnish on the glossy wall or other surface. It is better to do this right after the glossy coating dried out.
If you will do it later, you might have to deal with cracks and other damages that can be caused during domestic usage.
Of course, you can easily polish the uneven surface, but isn't it better to do everything at once and enjoy a nice matte finish?
Another good answer to how to dull a glossy finish without sanding is refined gasoline. All you have to do is to treat the walls with gasoline to get rid of the shine.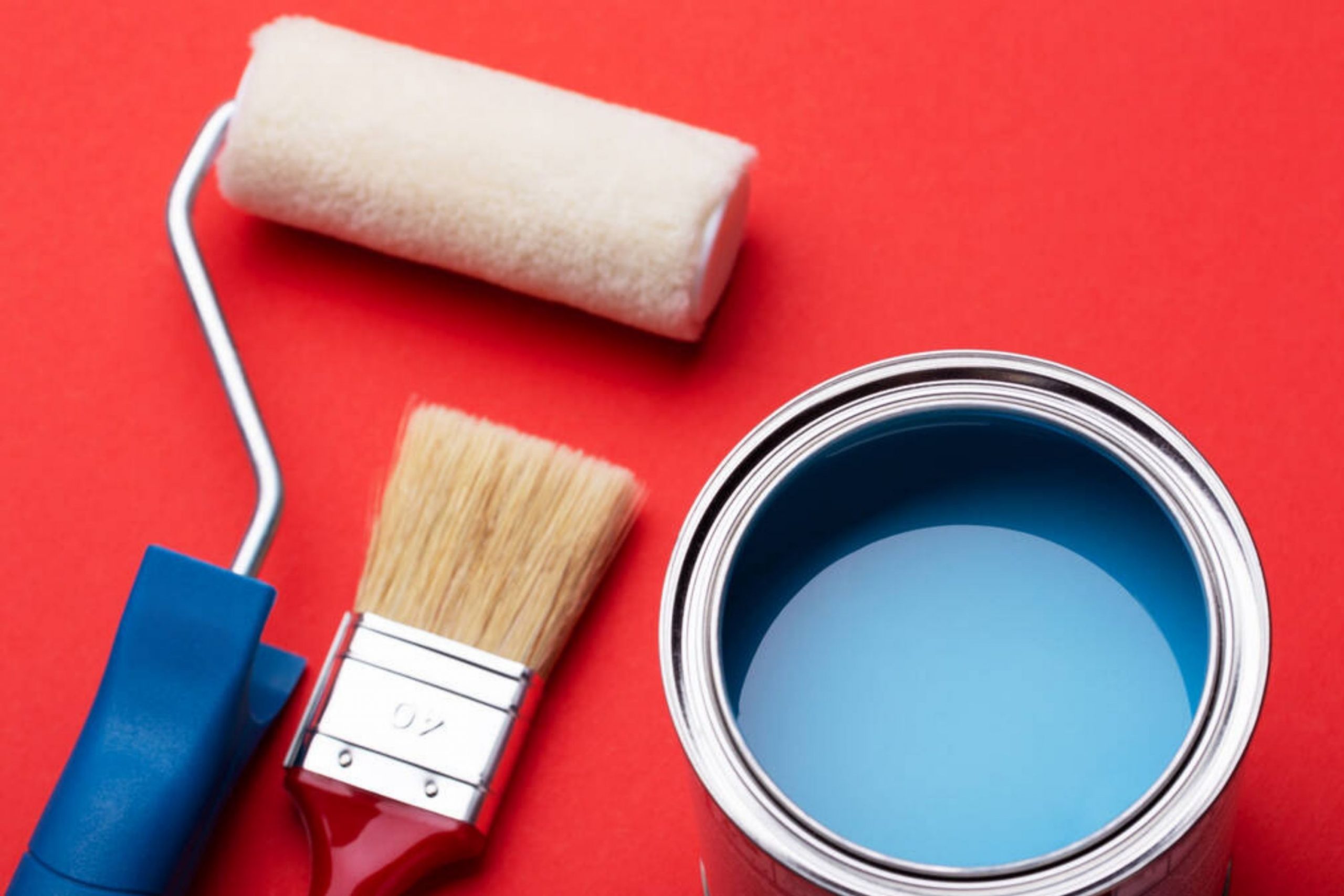 Processing the glossy surface of the walls with gasoline will require special security measures: the room must be cleaned of flammable objects and constantly ventilated.
You should also use a respirator or gauze bandage.
After such treatment, the surface should be washed with warm water. The method, moreover, does not guarantee the uniformity of the shade on the cleaned wall.
You can prepare matte paint with your own hands, thereby immediately making the final painting of the wall in matte colors.
This method is the most rational, will be accompanied by a minimum investment of time and money, and will save the area of ​​​​the room being processed.
There is always a sufficient amount of matte enhancers in the house that are absolutely safe from an environmental point of view.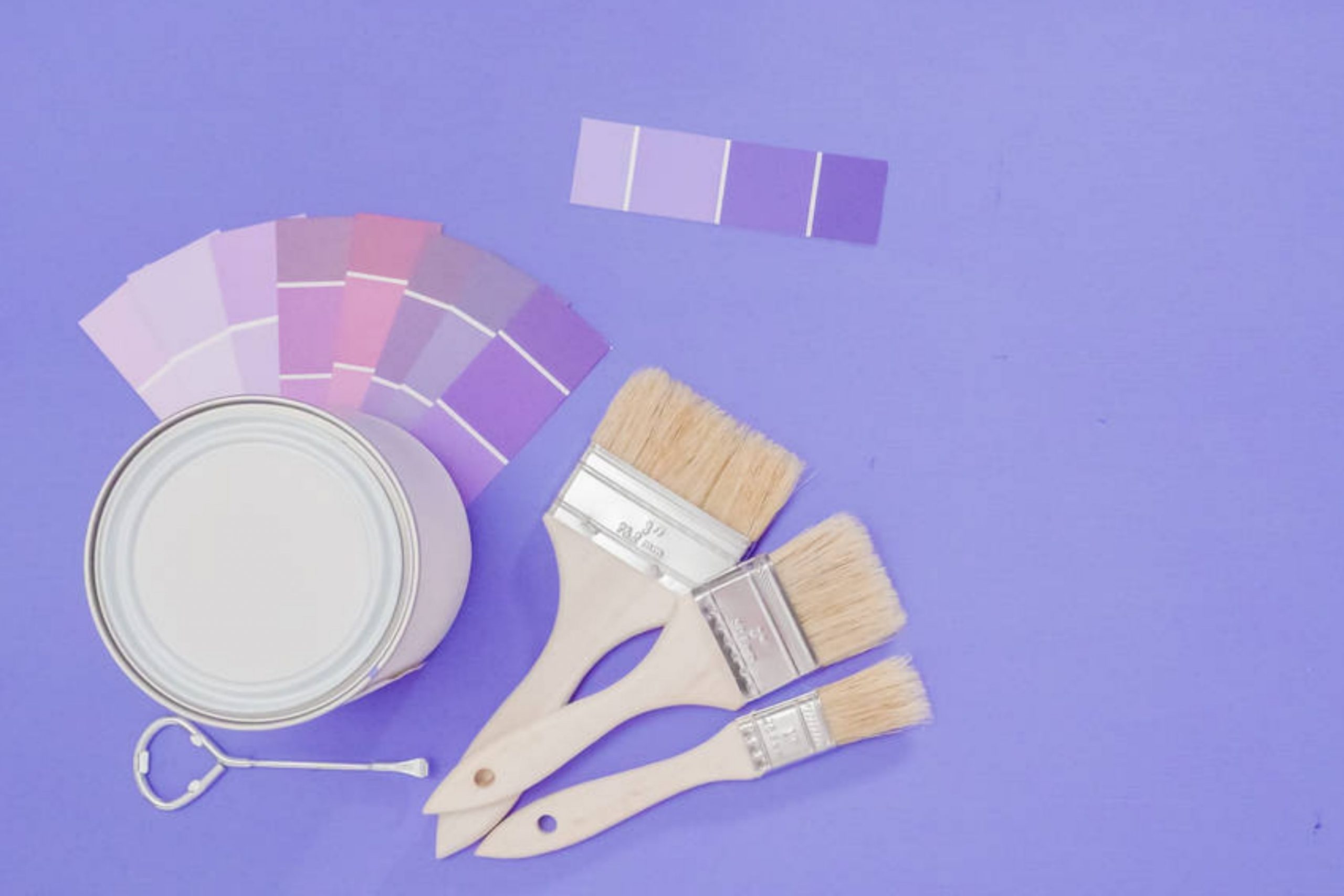 These include: Crushed chalk, which is often used for whitewashing. Chalk must be carefully sieved, and then gradually added to the paint with constant stirring.
Chalk consumption is usually taken up to 10% by weight of the mass of glossy paint, otherwise it will be unnecessary lightening, and the final color of the wall will be whiter than required.
The addition of rice flour also "removes" the effect of gloss. To make the paint matte and not lose its color, it is better to use only 10% of the powder in the paint, then filter the resulting solution.
Remember that this method is not applicable to work with an airbrush, since powder additives contribute to clogging of the atomizer.
Using wax or paraffin, you can also turn a glossy paint into a matte one. A small amount of wax or paraffin must be mixed with the paint.
After that, a mixture is applied on a small area of ​​​​the wall surface. If the gloss still remains, then you can add another portion of wax.
When working with homemade matte paint, remember that a solution can thicken, and take more time to dry. In this case, it is necessary to pour the solvent into it in small portions and mix intensively.
How to get that GLOSSY and Glassy cabinet finish | Kitchen cabinet painting
Related: How to Make Glossy Paint Flat?
How to Dull a Glossy Finish on Glass?
Ordinary glass is boring, isn't it? Surely, you have been dreaming for a long time to add bright colors to your interior, and the glass matifying technique will help you with this.
Mattifying the surface of glass, mirrors, marble, etc. at home is a very interesting and creative process that everyone can handle.
Necessary materials and tools for do-it-yourself surface matifying:
The glass surface (mirror, marble, etc)
Stencil, in case you plan to do not a solid mattifying, but a drawing or a pattern
Glue to fix the stencil on the surface
Mattifying paste or spray paints
Spatula for applying the paste and gloves to avoid contact of the paste with the skin
Masking tape, paper or covering film
Soft cloth and a container of warm water
So, there are two main ways to make the surface matte: a more correct and radical method is the use of a mattifying paste, which chemically makes the surface matte.
The second way is to use matte spray paints, which will give a matte effect due to the paint applied to the surface.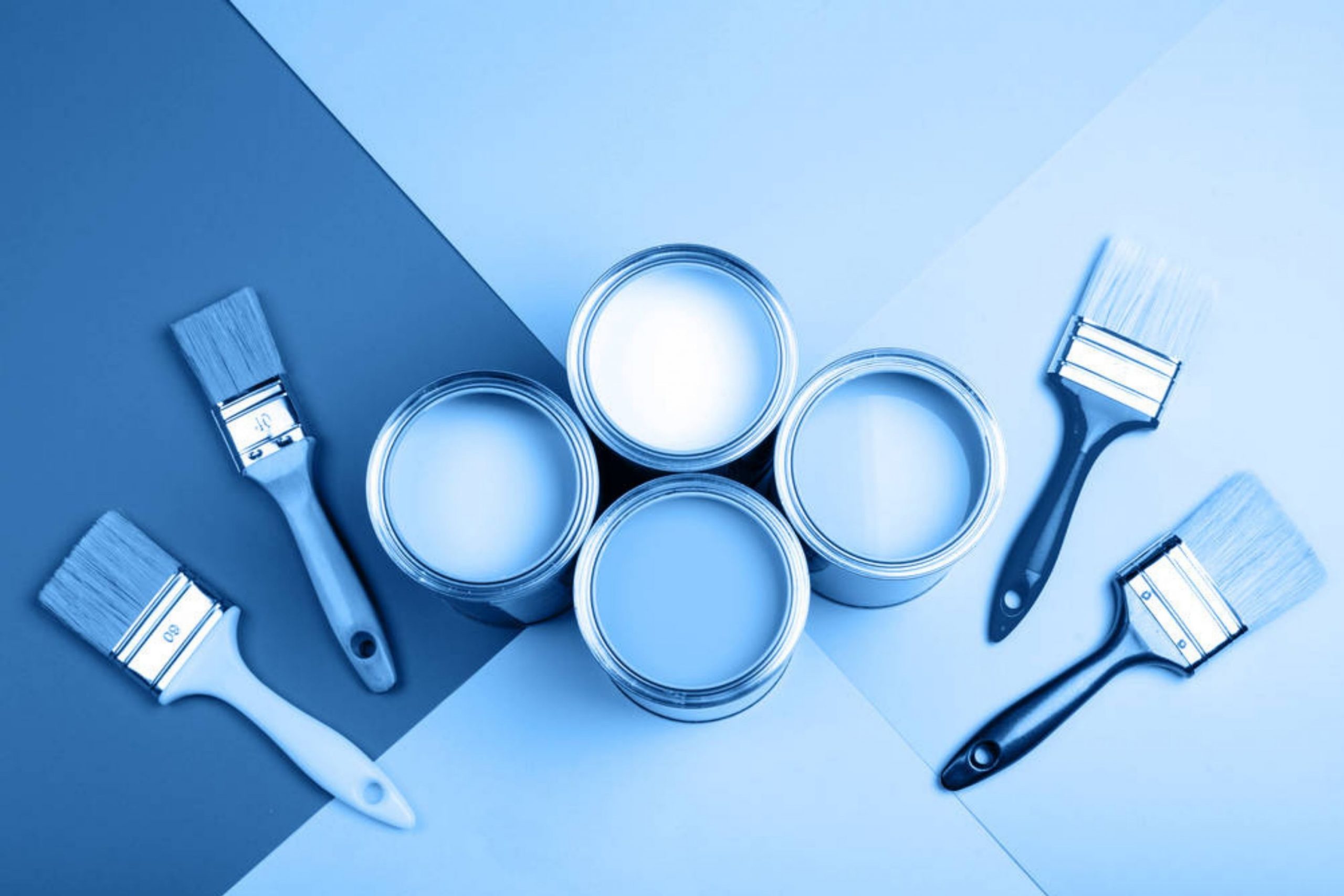 Related: Satin vs Gloss Finish
A Step-by-Step Guide to Dull a Glass Surface
How to make the surface of glass, mirror, marble matte with mattifying paste? Follow our simple 10 steps routine:
Step 1: Prepare all the necessary materials and tools for matifying the surface.
Step 2: Remove dirt and dust from the surface with a soft cloth. No need to degrease the surface, because it might create scratches.
Step 3: If you want to mattify glass using a stencil, apply glue on the back of the stencil. To reduce the glue traces, it is necessary to wait a few minutes until it stabilizes on the surface.
Step 4: Carefully glue the stencil to the glass. The best thing to do is to do it with "blotting" movements with a soft and clean cloth, trying not to move the stencil.
Step 5: For greater safety, you can seal the glass around the stencil with masking tape and a covering film, then you will definitely not stain it and "accidentally" make it matte where it is not necessary.
Step 6: Proceed to mattifying. It is better to apply the paste with a special spatula or plastic spatula. The paste does not need to be spared, distribute it evenly, with smooth movements over the surface. Leftover paste can be easily collected back into the jar.
Step 7: After application, leave the paste for 10 – 15 minutes so that the matifying chemical reaction occurs, after which we get rid of the paste remaining on the surface.
Step 8: Clean the surface to make it look spotless and tidy.
Step 9: Remove the stencil and wipe the surface dry.
Step 10: Enjoy the new design of the surface!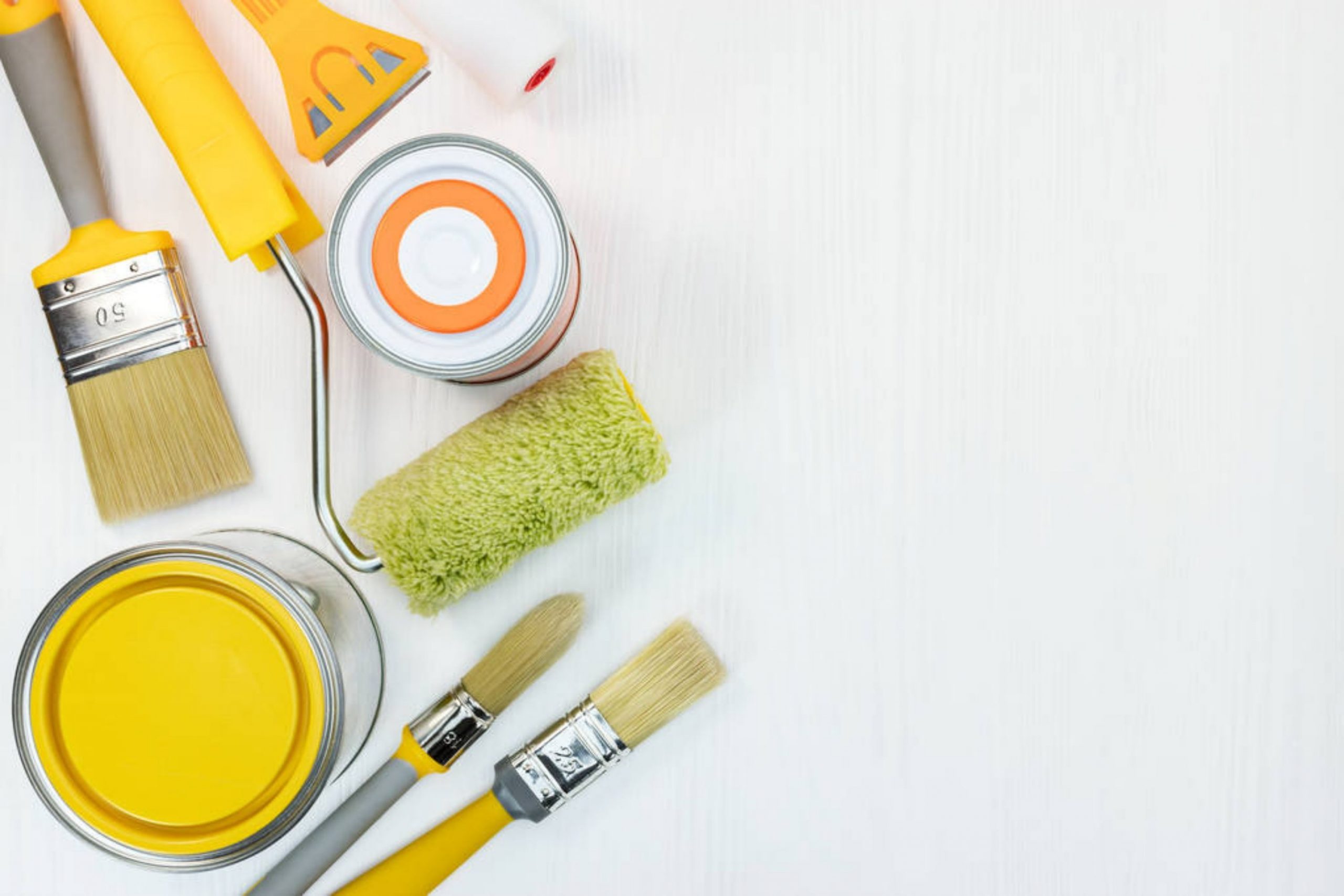 How to take care of matte glass?
No good design lasts long without proper care.
For example, many people do not know how to wash matte glass from greasy stains. So, if you know how to dull a glossy finish on glass, you should also know how to keep it dull.
The major drawback of having a matt glass surface is that any stain is visible on it.
What to do in this case? Our main tip is to clean the glass surface as soon as dirt has appeared.
Then the stain will not eat into the material, and it will be quite easy to wash it off. It is enough to wipe the surface with a damp cloth or microfiber cloth.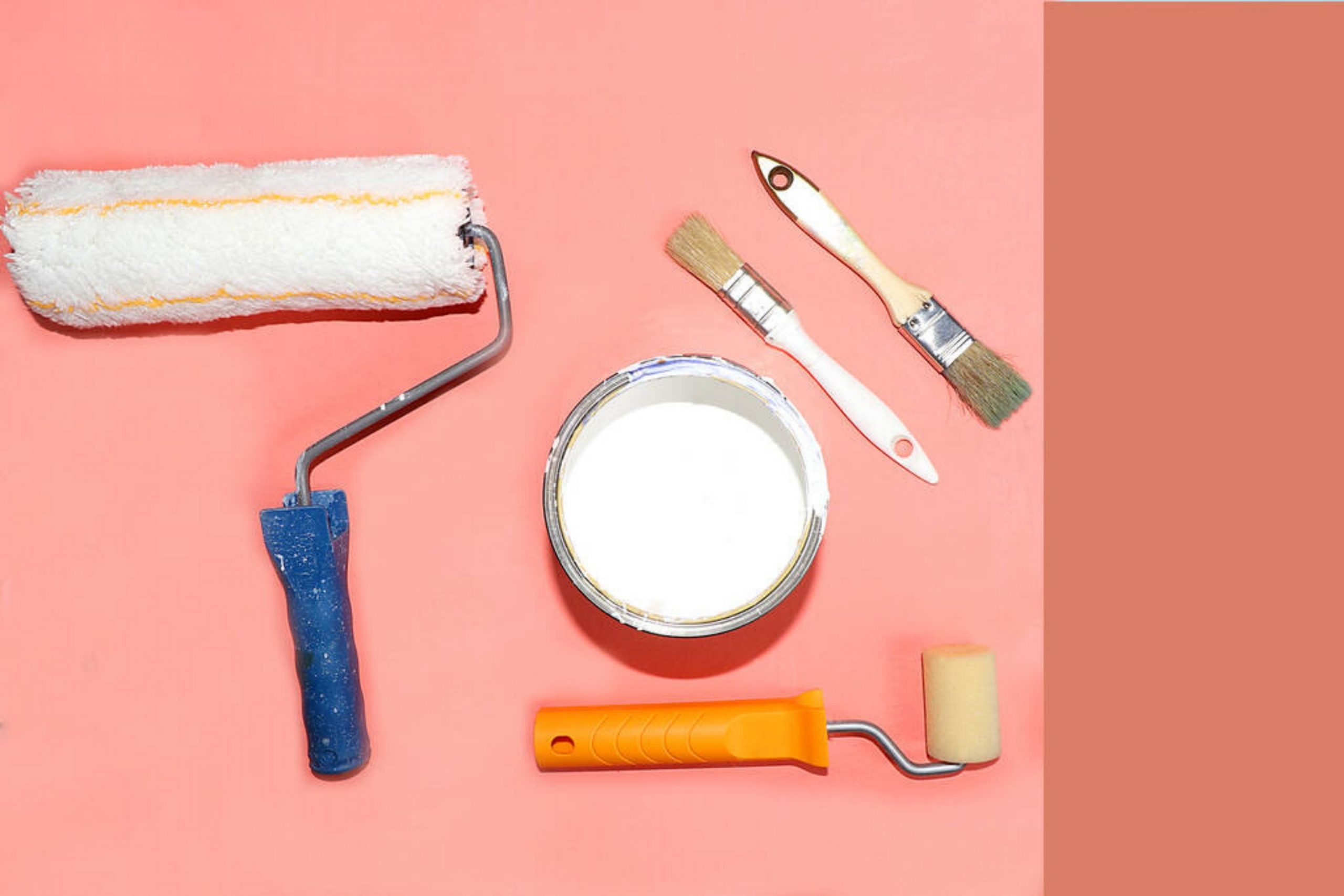 Conclusion
Our guide is versatile and works for most glossy-coated surfaces.
Whether you want to know how to dull a glossy finish on plastic or how to dull a glossy finish on wood, the process will be similar.
Arm yourself with needed tools and a tin of paint, that you can easily turn to matte coating.
Or, use any method you like about how to dull a glossy finish. Don't forget about maintenance after and you'll be good!
Frequently Asked Questions
⭐ How to dull a glossy finish on glass with frost clear spray?
Apply the spray to the surface evenly and let it dry. It's a simple and easy process.
⭐ How to dull a glossy finish on plastic?
You can try any method from the described above.
⭐ How to dull a glossy finish on a sculpture?
To make sculpture matte, you need to grindr it and use a special coating.